PETCO
PETCO Complaints Continued... (Page 3)
159+ reviews added so far. Upset? Call PETCO corporate: 1-877-738-6742

Robert Cole
from Cottageville, SC
I am a Veteran with a Service Animal. I went to the store in Kyle, Texas, and could not find an employee available to help me. At first, I actually thought that there were no employees in the store at all, then I found the entire group chatting away in a far corner of the store. Even as I walked up on the chatting group, I was completely ignored. Now, I had to go to Pet Smart to get a helpful employee. Now, I hear about PETCO disrespecting another Veteran with a Service Animal, by not allowing him into the grooming area? They may soon loose my, and others patronage.

Tracy Lee
from Evansville, IN
I ordered 360.00 worth of aquarium supplies from PETCO.com including a 40 gallon SeaClear aquarium. All items were in-stock and "usually ships next business day." I decided within about 10 minutes of placing the order that I wanted to upgrade the shipping to next day so I started a chat with someone online. This was late Thursday evening. I was told that because it was so late that the soonest "next day" would happen would be Tuesday. I understood that and decided to wait figuring I'd probably have my stuff on Wednesday.
Sure enough, I received an e-mail saying my things would be delivered by UPS on Wednesday. Everything that is except the most important part, the AQUARIUM!! Customer service says it's impossible to upgrade just the aquarium to next day because it's already in progress. Of course, they have my money so why do they need to be in a hurry? I will never do business with PETCO again. I have contacted customer service 4 days in a row and have received as many different answers. How is this possible or even legal?

Harold Huckabaa
from Ladera Ranch, CA

Heidi Curtis
from Middletown, NY
PETCO recently awarded the NYC ACC SHELTERS a 500G donation. I hope your making sure this money goes towards helping the animals. They need new shelters in the Bronx and Queens. This shelter is very dishonest and is killing healthy adoptable easily treatable animals including kittens and puppies everyday! They lie and deceive the public and push their propaganda to make themselves look good. The truth of the matter is that they are a monster killing machine, they even kill despite the animal having a rescue!
It shocks me that you are supporting them, this money will not go to benefit the animals!! I have first-hand experiences and proof that they are a slaughter house for the cities homeless and abandoned animals! Their live release rates have gone up but the animals are leaving the facilities on their death bed (from their disease infested facilities) the rescues and the public are footing the vet bills nursing these animals back to health while the NYC ACC does nothing but take all the credit for their LRR going up.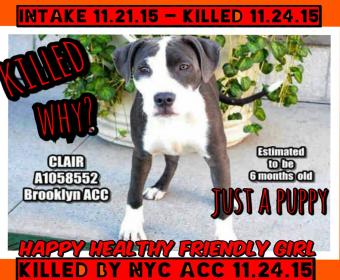 Virginia j Long
from Dallas, TX

Susan Archilla
from Anchorage, AK
I use to enjoy going to Petco in Fairbanks AK, with my pup we came in weekly, went in last night to buy a new fish tank and more fish and find out about signing my puppy for puppy class but last two customers service encounters I've had with an older lady named Pamela (Pam) working in the aquatics department have been ridiculous.
And last night topped it off 4-19-16 she proceeded to get loud with me when I told her she had horrible customer service (she proved my point with the yelling) I told her you did the same thing to me a few days ago like if I'm bothering you to get me some fish she yelled some more. Maybe a few extra customer service trainings would do her well.
And FYI you are there for the customer, I'm not there to know anything about you, she also decided to tell me I don't know anything about her life.... Um I don't care (she's like I know you don't care it shows) hello who says that to a customer? I'm here to buy fish and that's all I was waiting for when you ignored me for the Umpteenth time. I will never shop petco in Fairbanks again. Also the fish I bought Saturday died so I wanted to ask about that! She is possibly the worst employee I've ever encountered.

Susan Archilla
from Anchorage, AK
I use to enjoy going to petco in Fairbanks AK, with my pup we came in weekly, went in last night to buy a new fish tank and more fish and find out about signing my puppy for puppy class but last two customers service encounters I've had with an older lady named Pamela (Pam) working in the aquatics Dept have been ridiculous! Saturday 4-16-2016 And last night topped it off 4-19-16 she proceeded to get loud with me when I told her she had horrible customer service (she proved my point with the yelling) I told her you did the same thing to me a few days ago like if I'm bothering you to get me some fish she yelled some more. Maybe a few extra customer service training sessions would do her well.
And FYI you are there for the customer, I'm not there to know anything about you, she also decided to tell me I don't know anything about her life.... Um I don't care (she's like I know you don't care it shows) hello who says that to a customer? I'm here to buy fish and that's all I was waiting for when you ignored me for the Umpteenth time. I will never shop petco in Fairbanks again. Also the fish I bought Saturday died so I wanted to ask about that! She is possibly the worst employee I've ever encountered.

The Niagara Falls location has terrible customer service. They are NEVER available for a simple service such as a nail clipping that takes less than 5 minutes so we have to drive all the way out to Amherst. The last time we called they said an appointment for a bath and nail clipping would be 3 weeks away. Either they need to hire more workers or the ones they have don't know what they are doing. Thank god for the Amherst store. They are very friendly and always make time for the pets!

Kimberly Dunn
from Dallas, OR
I am a former Petco employee at Store 1261 in S.Salem, OR. My complaint is regarding my general manager, Sarah Whiney. I was promoted to the position of IPDM in July, 2015. I was thrown into the position with no training. In September, 2015, Sarah decided I needed some training so we sent me to another store. She chose to send me to a store in Jantzen Beach which is way out of my district. Sarah was dating the manager of the Jantzen Beach store at the time and my parents lived in Portland, OR so she thought it was justified to send me out of district.
I didn't get reimbursed for mileage and when I asked about it, I was told my district manager, Wess Roberts, wouldn't approve it. It is very unprofessional to send me to a store that is out of district just because she was dating the store manager. I recently left my employment on April 1st. I left after lunch and never returned. I know the way I left was wrong but I couldn't take it anymore. On Sunday, April 3, I received a text message from the assistant manager, Melanie Boyd. The message said "Wow, you are really classy......NOT!" That message never should have been sent and I consider it to be harassment. I want to file a formal complaint about both Sarah Whitney and Melanie Boyd.

Justine
from Philadelphia, PA
I recently visited the Petco in Andorra to purchase a few items for my dog. When I went into the store I was greeted by a woman who was the manager at the time. She seemed like she was all over the place. Completely neurotic and maybe even high. She spoke over me when I had a few questions about a certain food. I stopped talking and walked out. I will not be back!

Elizabeth Gomez
from Dallas, TX
I called the grooming service to make an appointment for my dog, I called a week before they told me the days available and the hours, I choose the specific day and a specific hour, 04-13-16 at 1:30 the lady repeat the day and it was set up for that day and that hour, I showed up to my appointment on time for nothing, she told me she had my dog for 12:30 and that I was late an hour I told her that was nothe my appointment but yet she told me she could do him today but it would take 5 hours!

Rajee Singh
from State College, PA
An employee at petco grooming her name is jasmine was being very mean and rough with a small yorkie. The yorkie was in obvious distress and whining and yelping loudly as she cut its nail. She kept yelling at it and made it bleed twice. She pulled its legs harshly when it attempted to bite her for her own mistakes. This lady is very unsympathetic towards animals and after witnessing this I am scared to take my own dog here. I don't agree with this harsh treatment of animals as it leaves them traumatized and afraid of grooming. This occurred at the petco on Colonnade drive in State College PA.

Chad Harrie
from Oshkosh, WI
I wanted to write because I am EXTREMELY dissatisfied with the grooming service my dog received today. I had requested the standard bath and brush PLUS the de-shedding package. When I picked her up, she appeared to be in good condition, however that was not the case. As soon as I got her in my vehicle, I noticed she STILL had an enormous amount of hair that was loose and I was able to literally pull it off of her in clumps. I paid over $63.00 for this service and I am going to end up having to groom and brush her again myself. I really don't know what I really paid for if this is the case. I have been a loyal customer for quite a long time and this has me sincerely questioning if I want to continue doing business at this location. I have included a picture of the hair that I pulled off of her within 30 seconds of picking her up.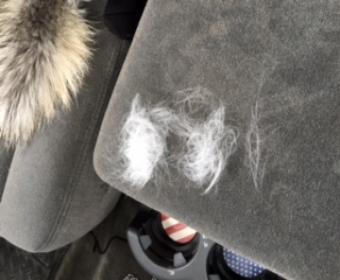 Mandy
from St. Augustine, FL
Went to get our prescription diet food for our cat like we do at least every week among other items purchased. Our coupon printed from the hills petco website wouldn't scan with the hand scanner so the manager looked at our coupon and accused my boyfriend and I of "duplicating coupons", took it into the office- came out and said he couldn't use the coupon but gave us a store credit. A week and a half later I am so outraged.

diane cortese
from Fort Lauderdale, FL
First off: Petco customer service stinks. The Philippines! Why? Then you have to WAIT for an American. Then wait for a return call. Then Never get the call. Then get a call from Amanda at customer service when you're on another. Then you must call again because she leaves a message. Then it starts all over again! Now wait again hours just for a poorly made dog toy. Then you finally reach a smarty pants supervisor named sue after waiting ANOTHER 12 minutes holding and waiting from the Philippines. Totally time consuming and the Sue the smarty pant supervisor states: "IF your raise your voice I'm going to disconnect this call" - Well she did.
I will never and I mean never even walk into a Petco store and definitely NEVER even accept a toy for my dog that anyone ever purchases from Petco. Remember this is the United States! Wake up and learn how to treat customers. Send your agents, especially sue to customer service training. Just horrible.

Emily
from Wellsville, UT
I received a damaged order and have no way to return it. The closest store is an hour away and the order is huge 4'x2'. The website won't let me even print the return to store receipt. I have sent numerous inquires and have had no response. Customer service at PETCO is no help. This has been a huge hassle.

joie eatrella
from Ypsilanti, MI
Around 10:20am today 3/30.i went to Lakeside branch of Petco. I don't appreciate the attitude of a certain LINDA in the cashier. My bichon dog entered the store, of course already went outside with his business, he maybe just too excited as he was very happy& having accidents (peeing) on corners inside the store. As I approached the cashier, this Linda blatantly told me, "ma'am, u should not be walking around the store with your dog peeing everywhere".
My complaint is this: they were accidents related to my dog being excited, we are in a pet store & accidents happen, I told somebody that my dog went, there are no paper towels in the sanitation area I could have used to wipe them off. This Linda was giving me a mean look & she doesn't deserve to work in a pet store. I called Ethan who said he will tell Jason of pet store. I'm not able to but the needed dog food as I walked out and dropped them off at the cashier out of embarrassment & frustrations. Please make action on this complaint because Linda doesn't deserve to work in a pet store.

Jill Unger
from Sacramento, CA
I went to the Petco in Fair Oaks, CA at Madison and Hazel to buy two fish. The fish guy told me that people buy too many fish for their tanks and it ruins their tank. I told him I have a 35 gallon with 6 fish. He then just ignored me (after I told him I was there to buy fish) and went on about his business cleaning tanks. I figured he was trying to finish a task so I waited. After 15 minutes of this guy ignoring me I left the store. I have never in my life been treated so poorly. This guy does a great job on maintaining the tanks in that store. Very impressive!!! I bought 2 fish from him about 3 weeks ago and he acted fine. Today he was a total jerk! Is he bi-polar? Did he just want to get his chores done so he can go home?
I would love to return and buy the fish I wanted (which were $9 a piece) but now I feel like I will get a lecture from this guy. I would hate to have to find out when he is off shift so I can get someone that wants to help me. I am truly perplexed. This is the first time I have ever had a response like that from this guy at Petco. Anyway, employees have no business telling customers how many fish they should have in their tank. If we ask, that is one thing but I really resent being told that "people add too many fish to their tanks" and then being ignored - not served. It's not like these fish and tanks were his personal possessions. Geez. By the way, I am 60 years old and this is the first complaint I have ever filed. I am patient and kind but this was a little beyond me. It is definitely a first and does not promote good customer service.

Regena Callaway
from Dalton, GA
Visited Dalton, Ga (30720) store to purchase Petmate Programmable Pet Feeder 5 lbs. Item was priced $79.99 in this store. When checking the product reviews via my phone; I noted the feeder was priced $47.99. Upon inquiry of the price difference, I was informed that they do not price match with PETCO online. Therefore, I did not purchase this item. I frequent PETCO often as I have 3 cats and 2 dogs and to shop locally in support of this store. I find this inexcusable......perhaps you might offer some reasonable explanation as I would like to continue to shop with PETCO or I will take my business elsewhere.

I have been a custumer of the PETCO North Town location in Reno Nevada since the first day it opened. But yesterday one of the customer service employees was being just gross you have a He/She working at that location and it walked up behind me and ask if I remembered him and winked at me. Then asked if I wanted to go for a spin with a real lady. I almost hit him when he said that. My daughter was with me and was asking what he meant by that. And another thing. He has breasts and a beard. Sorry but if that's the way you are going to display your store and employees are going to treat costumers then I'm going to have to go somewhere else.

I was looking for food for my dog while the petco employee was standing there talking with someone. I kept reaching over behind him to look at the different foods than reaching back to put it back and he didn't move so I said excuse me. He still didn't move. Than I said can I get food for my dog if you don't mind and he gave me a dirty look and started staring at me. While we were walking to the register I looked back and he's still staring than yelled keep walking. That's when I yelled back your a rude guy who has no respect.
My sister than told me lets get out of here and just complain to the front because she was shocked by his attitude too. We told the front desk what happened and the guy at the register said he's a manager and his name is Evon. I don't know if I'm spelling it right. It's the petco on ave y in Brooklyn. My sister and I decided we won't be shopping at petco anymore for our pets because of Evon. He was very rude and disrespectful toward two females for no reason. Not professional at all so my family is done with petco from now on.

Karen Napolitano
from New York, NY
I saw a Russian tortoise greens (kale) yellow and dried up. I spoke to an associate he said oh they got that way since the morning, plus the animal was not on proper substrate. The tortoise wasn't moving and had his head stretched out with his eyes closed. When I brought that up to the associate he said oh a few customers mentioned that. When I read up on the Russian tortoise it turns out most of them are taken from the wild. If petco or petsmart want to sell these animals take proper care of them. I worked with many wild animals and reptiles. So I am not unaware of the crap I was being told. I want to buy the animal just to save him. I should have taken a pic but wasn't thinking at the time.

allison milazzo
from Spring Hill, FL
I have been taking my kitten to the grooming at Petco in spring hill FL . use to only be 25 now it gone up to 40 and over same treatment no extras and I think this is crazy. Also last time I was there to cancel and reschedule Girl was very rude. And told me That if she was bad overgrown ID have to take her to someone else' . I take very good care of my pets and feel I was disrespeced and prices are getting ridiculous

Dawn Gant
from Denton, MD
First off I was misquoted a price for 2 huskies for bath/brushing and pick three add ons. Jess quoted 109.00 with my five $ rebate after extensive discuss of add add on. Dropped them off @ 12pm on 3/18/2016 and was called @ 2:22pm to pick them up. Right away she started in on excuses why things were not done on the male husky she stated he didn't like the dryer he acted shady about nail clipping an continued to state how the dog peed and pooped. She never tried to call us about any problem she was having which we had ask her to do. The male is the most laid back dog I have ever seen.
She could of tried a muzzle if she was afraid, she did not. Could have hand dried him I am sure my dog is not the only dog in the world afraid of a dryer. He smells terrible, and my other dog (female) doesn't seemed have been brushed let alone extra brushing. She actually seems to be shedding more. I paid a 141.00 dollars for a dog that stinks and one who is shedding more just because she was washed and not brushed. I know she wasn't brushed because that what happens after bath no brushing chunks fall off. This petco was located @ 22 Denton Plaza, Denton MD 21629.

Jorge Flores
from San Antonio, TX
Today 3/13/2016 around 4:30pm my wife and I went to your store, PETCO 12651 Vance Jackson ste 11, San Antonio, Tx., to buy dog food and your employee MILES was moving merchandise and show me his finger "to move" and said "out of my way". He was unprofessional and not polite to us. Filing this complain for records and against MILES's attitude.

James Harper
from Holmdel, NJ
Went to my local petco in el paso tx i have always shopped at the eastside petsmart but was exited that this new petco opened up down the street. I was there this past Thursday and for some reason cannot shake off how i was treated after spending almost $200 in supplies for the zoo of pets i have at home. My wife was taking a couple of complimentary dog cookies to take home our spoiled pups just to see if they would like them and one of the employees,a heavier set male told me in front of the two woman cashiers, not to mention in a rude tone .."the treat bar is over there so that way you can pay for them" as if i didn't want to purchase them.
Before the cashier gave me to total which was about $200 i told my wife just go get a bag of treats so we can purchase them instead of taking a couple of "complimentary" treats so he wouldn't be upset at us...it was embarrassing that he did this in front of the two woman cashiers, and wife.Not to mention makes me not even want to set foot back in that store just for someone to treat me in a negative way after trying to have a positive experience in this store..so sad..i guess i can go else where because i will def not be shopping there anymore...

Phyllis Schulman
from Mount Vernon, NY
Petco does not honor their online order promotions. I have had multiple live chat sessions - with all of the order information in front of me. I believe that the Live chat representatives delete the information or fail to competently assist. How can I call Petco customer service and complain? Is there a 1-800 number listed online, because I cannot find it.

Signed up for dog training classes. Signed up in December with flexible start date for January. This was second session of 6 classes we attended. Went to first class and then got a call from the instructor stating she was no longer with petco. Maybe resignation maybe fired. She said call the store to obtain refund for classes. Wife called and spoke to the manager. He kept asking who she was. She continued to tell him her name and they would converse back and forth and she asked.
Do you have another trainer? He said yeah we have Ryan. She said ok how do we continue classes. He said bring in your paperwork. She said that we no longer had sign up paperwork because we had already started classes. He said who is this? Again. She asked if he could look it up in the system and he said he wasn't at work. She said i called the store so how are you not at work? He said who is this again. Really?
Long story round and round. We don't have pink paperwork but shame on petco for firing or allowing trainer to resign and NOT reach out to customers to refund or reintroduce a new trainer. This is totally unacceptable and it starts with manager Jim at highlands ranch Colorado store. Because we have no paperwork and he is too lazy to provide customer service for his operation downsizing we will have to forfeit the money spent on training our pet.
With using a previous store credit gift card today to clear the balance this will be the final dollar that will be spent in this store and likely petco as a company. Many other options.

It is really hard to get through on the PETCO Customer Service line. I have waited on the line up to 25 minutes before giving up. Previously when I called and actually had someone answer, the people spoke very broken English. When I called their competitor, Petsmart, someone answered fairly quickly and had adequate language skills. Petco really needs to step it up a bit with the phone service, surely they can afford the staff to do the job with all those stores.

james doyle
from Fort Worth, TX
Told the girl at the Arlington Texas store 11 am feb 9, 2016 at pleasant ridge and little road that I wanted two Platies ... She asked about my tank and I told her it was 30 ty gallons, she asked if I had done this and that to the tank ... I told her my tank was ready, that I had done everything the book said to do, she continued to ask questions.
I told her again my tank was ready , that I had been maintaining a fish tank since before she was born. I am 72 years old. She told me that until she was satisfied about my tank and had decided to sell me fish that she would refuse to sell any fish to me. I left the store and went to Pet Smart an purchased two platies without encountering any kids being rude.

Allyson snyder
from Tampa, FL
Carrollwood petco grooming- had a 3pm appt for a wash/ear cleaning and nails. They said it will be 2 hours and we will call when ready. At 5 pm when I hadn't heard anything I called and they said it would be 7pm. Furious I went up there to just get her in whatever condition and I was told they hadn't done anything on her. She sat locked in a crate for 2 hours. They went ahead and cut and buffed her nails but still charged me for it. Will never go back. Mistreatment of animals and I always wondered why my dog hated to go to that store when she's fine going to other pet stores. Never shop or Groom there again.

I placed an order for 12 bags of Iams adult hairball food (12/30/15). 10 bags arrived and I was short 2 bags. I called to report and they acknowledged that I was shorted 2 bags. They refused to resend. I have called 3 times and have not yet received the promised refund after over a month. I expect a refund in a timely manner. Included attachment of order number and previous date of complaint as well as today 1/31/16. I emailed customerrelationship@petco.com but they never answered.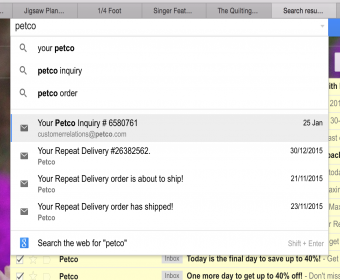 Susan Bauer
from Delhi, IA
I had an appointment for 12:00. The groomers were so worried about helping all the other people who didn't have an appointment I waited 4+ hours. This is ridiculous! I want a refund!

Tsion snider
from Silver Spring, MD
On January 17, I placed an order and received a shipping confirmation stating that my Items were shipped. However, when I tried to check my order's status, it says it was an invalid tracking number. Attempted to contact customer service three times and was told i will be receiving my order on Tuesday January 26. Nothing happen on January 26. So contacted Petco again and today, I was told there is nothing they could do about it but refund my money back. what a shame, waited two weeks and no product, instead return my money. Hope some one will do something about this.

lucille dzurnik
from Romeoville, IL
I visited the store on Weber Road, in Romeoville, IL. The clerk was setting up in the fish department. I waited for 15 minutes, then while waing for him, he waits on somebody else. I think I should been given the courtesy to be waited on before he waited on somebody else, since I gave him the courtesy to wait for him.

On this Sunday I was shopping for some fish. I noticed a girl stomping out of the grooming salon so I decided to watch. She went up to two other managers and proceeded to cuss and I mean the (f) word. I was in shock with the mouth on that female because if I owned a place where children go because of the pets I would fire her on the spot. I don't know if I will shop there cause if they hire and keep people like that what's next? And I don't want to be there when it happens and let me tell you something it will. Oh and by the way her name is Robin cause I heard someone call her.

Dana Wood
from Duluth, MN
I have bought five guinea pigs from there in the last 7-10 years and ALL have died within a year or two. One died in a couple months and one died in less than two weeks (after spending $300 on a vet bill!!) I had three guinea pigs from breeders and all three lived more than SEVEN years! You have to do something about this!

Ana Thoericht
from Minneapolis, MN
I went to the Petco store located at 1970 South Roberts Street in Minnesota to buy a big bag of dog food. When I grab the huge bag of food my new Coat That I purchase yesterday Ripped when it got caught with the shelf that had a broken metal piece that was sticking out. I call for the manager & I was told that she was not in. I explained to the associate that my jacket Ripped when it got caught with the metal shelf that should off been replaced because it's metal & it can hurt a child or any other customer.
It took me to Ripped my jacket for them to fixed the shelf. I fill that the Associate didn't even apologized & I should be reimburse for the value of my jacket & since no one seem to care about how upset I was I decided to write to the headquarters & complained about my incident. I will appreciate a response as soon as possible.

david goldstein
from Boise, ID
i was in a pressing situation where i could not order and wait from Amazon cat felliway refills as my 1 of 4 cats was attacking the other and upsetting the baby. It was getting late and i knew our grocery store did not carry it. I called petco in Meridian, Idaho and they said they carried it. I found two refills for 49.99. When i asked if they matched anyone, their response, was, "we match our online prices" I asked if many of their items were cheaper, they said, :not really".
I said, "whats the point in telling me you match something that in the spirit of trying to be competitive essentially does nothing?" I bought it anyway because i was in an urgent place. I looked up on Amazon that i could have ordered 6.....(SIX!!!) for 59.99. I am completely horrified at this price Pet Co charged me and you HAVE NOT earned another visit from me. POOR POOR handling and poor pricing! I will not recommend PETCO, nor will I shop there and every chance i get, I will tell others about this unreasonable experience.

Rosa Villa
from Skokie, IL
Had to comeback to the store to let the manager of the grooming place to check on my dog his tail is bad and look like they damage him. She said is normal and dogs sometimes act weird after the hair cut. WHAT, this has not happened before and why now. I told him i will take him to the vet because it looks like the tail is broke, they said they will not pay for the bills. This was at the PETCO on Webster in Chicago, Illinois, i will never come back and not recommend anyone to cut their dogs hair there. Manager she said to go there to see the dog and this is their conclusion. At least take responsibility for doctors cost, this is not fair to the customer.

David Reavefs
from Salem, OR
I took my dogs to Petco to get their nails trimmed and get a bath and when I picked them up I noticed they were itching a lot. I wasn't sure what to do since we had to take my dog into the vet for surgery. They said he had a lot of fleas so I got some flea medication not thinking I could probably take them back to Petco until my wife had mentioned it. I went to Petco and spoke with the manager, and he said he would give them a flea treatment no cost but could not at that time because we had already given them flea medication he didn't offer any other choices. He was like oh problem he has fleas here is the solution. He wasn't very nice when he went to the computer in the groomers and entered it in there that we would get it for free if they still have it within 30 days.
So today 30 days later i took my dogs back in, and they took the dogs back and printed out the form for me to sign. She said I was getting the flee treatment for free but was going to have to pay for the bath and that's the only option they had was a flea bath. I told her that the manager said it would be free no charge. She seemed reluctant to give me service but then she said fine and crossed off the where the charges was and I signed the paper. The whole experience made me regret that I went back worried because they had already taken my dogs back there they were reluctant on going back which is not normal she said she would call me within about an hour to two hours but they didn't verify my phone number or anything.

Kay baxter
from Arlington, VA
I bought 50 dollars Worth of dog food and clothes for my pets. At the register I handed the sales person 60.00$. When I pulled out another 1$ so I could get a 10$ bill back. She became very rude and refused to give me a 10$ bill. Said she had already rung it up. The other sales person chimed in telling me that I couldn't get a 10$ back because of store policy. They did this in front of my client embarrassing me in front of the client. I left your store angry and embarrassed.
I tried to explain that I didn't have room for additional bills in my small wallet and she ignored me refusing to speak to me.your employees need to learn to count and I will be getting my dog food online from now on. Free shipping, no tax, and no attitude. I believe we should help produce jobs but I will not be abused by your employees. I'm finding it so much easier to shop online and I have a lot of clients that feel the same way. Feel free to explain why your employee would not take my 1$ and give me 10.40$ change for 3 20$s and a 1$ bill.

Dana Doyle
from Shrub Oak, NY
I have no problem with your stores or the employees. They are terrific. My problem lies with the "corporate" end of your company and how you make decisions to remove and add new cat food so frequently. I have a cat who has multiple food allergies and is a very picky eater. One of the foods that he can eat and LOVES is Pride by Instinct, Ritzy Rabbit. I typically shopped in your Hartsdale, NY store (right down the street from my job and love the staff there).
But sadly I had to move to the Mount Kisco, NY location (also wonderful staff) due to the Hartsdale location no longer carrying my cat's favorite food. It did not leave the shelves due to unpopularity as there were multiple times that it was sold out due to it's popularity. I was so happy the Mount Kisco store still carried it. Recently I have noticed that it is not being stocked anymore and staff tells me that they worry it too will be discontinued from their shelves. When I ask, why - it is a very popular and sought after brand/flavor, the answer I get is, "corporate makes those decisions and we have no control over what they do".
Well, then - DEAR CORPORATE - Please bring back Instinct by Pride for cats! Cats do not like change and it is not healthy for them to keep changing foods. Why would you remove a big seller from your store and why would you not care about the people and PETS you serve? WE are your "bread-n-butter "- not the pet food companies that fight for and offer you big rewards for a place on your shelf. BRING BACK PRIDE BY INSTINCT FOR CATS! Kitties all over Westchester County will thank you :)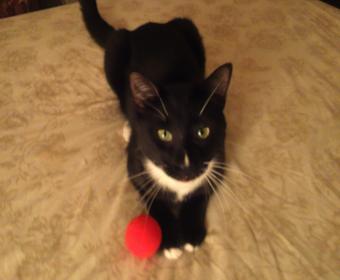 justin
from Mount Vernon, WA
Numerous times recently I have ordered items from Petco.com and been jerked around. they offered 5x rewards points on all online purchases at the end of November. Then refused to honor the advertisement until I complained to the BBB and the FTC. Once they finally caved and awarded me the points they offered, now they don't have the items that I order and have been told by their customer service they won't be available for over a month, in other words after my reward dollars expire. Do not use PETCO.

Jill keirns
from Upper Sandusky, OH
I went to the Marion store and the person who waited on me was very rude. She looked right past me in the fish section and walked away. When she was at the register she didn't greet me or even look at me. Also, the fish tanks looked awful and the birds had no light and the temp was way to low to keep them healthy. This is sad for these poor animals and I hope that PETCO and their executive team reads this complaint and investigates the condition run but the employees at this store.

Brandi
from Federal Way, WA
My mom and I lost our beloved pet and were heartbroken so we went in store at lake Stevens, WA to return the things we bought before our pet passed the manager was rude and would not fix the merchandise card they gave me would not work I spent 140.00 dollars and am out the money I asked them to put on a gift card so I can give to nephew as gift or get my money back and he refused I am going to take my shopping to petsmart if this is how they handle things I have never returned anything so why am I treated like I'm in the wrong when my pet passed away.

Michelle
from Pflugerville, TX
I was checking out at the Petco in round rock tx, and cashier asks me if the dog food is for me! I told him "i am not a dog", and his response was I know your not a female dog, a b____. I asked him where he was going with the questions, and I think he thought I was man, which I am not! Very insulting and this literally ruined my day! The cashier's name was Kyle at the round rock tx store. How rude. After this I am calling the complaint line with my feedback.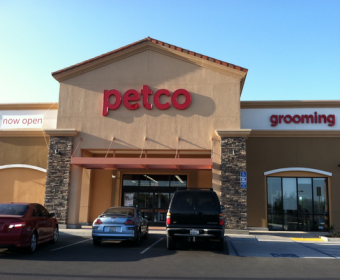 Nini Lacour
from Alexandria, LA
I recently went into Petco on 10/22/2015 at 4:45pm in Alexandria La 71301 store# (1583) their telephone # is (318) 484-4723 there address is 1438 Macarthur Dr Alexandria, LA 71301 i came in to get a haircut for my Parti-Color Cocker Spaniel he is a healthy 9 weeks old I was told by the groomer i thank her name is Mindy or Mandy that Petco doesn't and her exact words were (Petco doesn't groom puppies what does it look like grooming puppies because they don't sit still). Can someone help me with this issue? I go to Petco all the time i spend money frequently my rewards card is connected as well.

teri kimball
from Maple Valley, WA
If anyone has an account "pals rewards" with Petco, stop to add your rewards column. Yes all of the transactions are there but the amount is always $3. to $15. off, in their favor. So if you have an account and they come on to chat and you give them the issue? NO THEY DO NOT STOP TO ADD IT. They simply argue with you from every angle they can. Imagine cheating oh just 100 people makes them money ahead on on every person. A billion dollar company becomes that way due to cheating, lying, and stealing.
Thanks for your feedback!
Sorry. Please try again later!