J.C. Penney
J.C. Penney Complaints Continued... (Page 5)
365+ reviews added so far. Upset? Call J.C. Penney corporate:

I bought a bunch of clothes online from your website. got it in the mail a week later. the jeans I ordered were different brand,size,color than what I received! I was told I had to pay for shipping to return them( not my mistake). than I went to exchange one of my shirts and the lady instead returned it and told me they didn't have any other sizes so not only did I JUST tell her I wanted the shirt even if I cant get it in a smaller size, I had to buy it again and since I bought it during black Friday/ cyber week/ Saturday sale, I wouldn't be able to get the discounts and would have to pay full price. I used to love JCP but after this in less than 2 days apart from one another, I will never shop there again. JCP should be ashamed in how they deal with customers. you want people to order from y'all and than during your one week busiest shopping day(which you had months to prepare for) you were way off your game! get it together JCP,.

Twice now I have gotten new buttons from my local JCP store and have entered them and a message comes up saying these codes were already entered, but they were brand new buttons.
I returned them to my local store. The first time it was four buttons and the cashier took them, threw them away and gave me 4 new ones. Of those 4 new ones, 3 of them also said that they were already entered.
At that time they were all out of buttons and do not plan on getting any more. I would like to at least get new codes for these buttons that I have in my possession right now to see if I have been a winner or not. The codes are 3wbxqzs, kwjhwnn, 45rmaca.
Last week I entered the code off of one of my buttons and was told that it was a $10.00 winner ant that I would receive a coupon in the mail. Here is it a week later and I never received anything. I called JCPenney and they gave me a web site to go to but it doesn't work.
I have still not received my coupon and when I called the store where I received the buttons in the first place they told me I could come back and they would give me more buttons but that is a 30 mile drive one way for me. I have been a loyal customer at JCPenney for years but right now I am very dissatisfied with them.
Please respond before the deadline of the contest.

I finally get a winner and it wont accept the Captcha codes you have at the end! Ive lowered my security ....stopped my pop up blockers and it still doesnt work! I have one hour in on a $10 winner! your button promotion sucks and so does your site! No need for endless e-mails keep your $10 and I'll shop somewhere else!this is where I'm not proud to be an American! I visited your jcp store in the Columbia Mall on Saturday December 15th and requested buttons for the current button campaign.
One of your store clerks in the linen and clothing Department issued me some buttons for entry. I entered the buttons as I had done before on previous entries, but every one of the buttons that she gave me gave the message that the button had been used before. I made another trip on December 17 2012 at the Prince George's Customer Service Desk and was issued two buttons which again gave me a message that those buttons had been used before.. This is very frustrating, because it seems that the store employes are entering the buttons then giving them to unsuspecting customers. I would appreciate an inquiry into this obviously fraudulent activity at your stores.

Your JCPenney store sales practices are not cost effective and take cosumer's time for granted. You store no longer has weekly or monthly advertised sales, so customers are expected to visit the store and hope to stumble on a sale of items they might need. You do however, send picture magazines depicting items that can be seen at the store or internet. This week I recieved two magazines. Each was presented differently, but contained the same items. This is redundant, a poor use of advertisemnt investment, and not ecologically friendly. I would have benefited more from one flyer adverstising a JCPenney sale I might have been interested in. Your stores have signs advertising price ranges such as "10.00 and up" However, her is seldom anything at the lower price. So, customers are foreced to spend time looking through racks. This is not customer friendly to older clients who can't stand for long periods of time. It also keeps non buyers in your store. Gas is expensive and time is valuable. Our economy is in crisis. Who's dome idea is it not to advertise sales? Is this your idea of accomodating clients? It seems to me that advertisement has always been JCP's down fall. Two yrs. ago you over advertised with expensive commercials and flyers. Now you misalocate advertismnt money by producing magazines that depict merchandise and never notify clients of sales. I learned that when you have advertised sales like the one on JCPenney black friday, many if not most advertised items were not available. You need new managment.

For one Christmas button I entered on line, your msg said that it was a winner and I must claim it in 48 hrs. It said nothing else. I phoned the store that gave me the button and No One had a clue as to what I might do to claim my winning prize. The experience has given me a sour taste in my mouth as to the waste of time I have spent. Also, I need to let u know that you have probably lost a lot of catalog sales due to a lack of work staff taking orders. It took about 15 min. Holding before I got a sales rep. In the past I have never waited like that and will have to reconsider when ordering items thru catalog. You will turn a better profit in hiring enough workers rather than sending out merchandise magazines that are quickly tossed. Also, know people like the idea they are getting a good sale. Your new strategy of reasonable pricing might just backfire. For sure, your christmas button promotion is pretty much a hoax. Please use wisdom and keep your stores in business.

Every salon in the USA opens at 8 o'clock or earlier but now your salon will open at ten what the heck are you thinking. I take my wife and her sister at 8.00 and the salon is busy.This is what a lot of elderly people do go early to everything including doctors, dentist etc.what are people going to do when they have weddings or functions early on Saturdays use your heads your salon is a money maker for you. Please rethink this option before you lose even more customers.Like I said earlier there are a lot of salons that open before 10.00 please let me no who made this bright choice.

Please bring back the old jc penny all departments always bought all housewares yhere it has become horrible Very few places to buy country quilts you always had a great selection at fair prices they have all disappeared. many people have country decorated homes you are missing out,as there are few places to purchase them.. hope to see a big change here. sincerely J.Van Dyke

I called your customer service center in regards to my balance. I had paid off my balance for the month of September and was not expecting a bill. I received a bill on the fourth of November for not paying all of my bill for September. When I called to ask why I was receiving a bill the representative said that I had made purchases in September that was not paid in my previous payment of my card. I asked repeatedly why those purchases, which were within the billing cycle of September, were not added into my bill he could not answer my question.
I had been charged interest for something that would have been paid for if it had been on my previous bill. I asked him again why I did not receive a correct bill, all he said was that his computer told me that my card was not paid off. I asked him then if I could pay the balance for the items I had purchased and not pay the interest, due to the fact that because the charge was not on my previous statement I did not believe I should have to pay it, he refused and said that he would not authorize that.
I asked him to let me speak to his manager, he once again refused. After doing so I hung up, realizing that I would not get anywhere with the person I was calling or receive any explanation as to why my bill didn't include the purchases that I made. I love JcPenney and have bought clothes there for years. The quality has always been good and I've never had a problem with any representatives or the staff until now. I was on the phone for nearly an hour trying to get answers to my questions and find out what I needed to pay. The customer service was very poor and he was rude when I tried to ask him what had happened. This does effect how I will shop in the future. Because if I were to run into this problem again, I do not want to be on the phone for nearly an hour only to become frustrated and upset because of someone refusing to assist me or even listen to what I have to say.

I am an 18 year old male. My girlfriends mother, myself and her daughter we out trying to figure out what kind of clothes for her mother (my girlfriends mother) to wear. We were in an unlabeled (didn't say men or women on it) dressing room. After about 10 minutes of being in there, one of the employees, a woman, came in and rudly told me to get out because I wasn't supposed to be in there. There was no sign and there was nobody else in the dressing rooms. I was floored and she should be fired, especially for how she handled it.

I was happy to see the roller shades that I had been considering on sale for Cyber Monday. Instead of being $12 apiece for 3 shades , they were $8 apiece and free shipping. I attempted to order them from Sunday afternoon until Monday night. I was never able to place the order, apparently because of how busy your connection was. When I attempted again Tues. morning, I could get straight through, but they were no longer on sale. When I contacted your representative by phone, she said that they were no longer honoring the prices or free shipping. She said that I should have called to place my order on Monday.

I tried on a underscore 48 ddd in your Brandon, Florida store today. I usually buy my bras from JcPenneys because of how much I save on the bra. This time the bra was tight and when I tried to take it off I had a very difficult time. Also the Brandon store does not have a sales person in the bra area as I have shopped the JcPenneys in Wesley Chapel, Florida in the Wiregrass Mall and they had my size and there was some there to help me. I had a 48 ddd on that stretches but your bra had no give and barely stretched. I even tried to find a 50 or 52 ddd and this store did not have them. You should carry bigger sizes in your stores so that all kinds of women can feel comfortable to buy a bra from you. I was so disappointed in your store. There was no one near the bra area to help me. I use to love JcPenneys but my experience questions if I will ever shop there.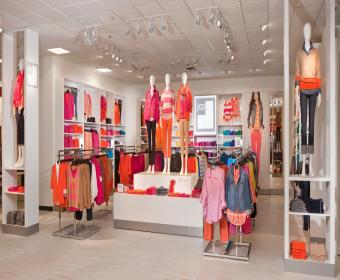 I ordered jeans about a month ago order. # 2012-3445-8012-5510 and called about them. I was told they should be at the store. Called the store and was told there was a problem with the order and weren't there. This is a month and no one knows where they are. I can understand the store as it should be closed how you can take away 4 registers away on one floor during Christmas is unreal to me, but now your online ordering too?

I put in my JCP Christmas buttons code and at the time I did not know that the email account had been deleted. When I restored the account it sent all the emails back to the senders. When I tried to reenter the code it would not let me because it had been entered once before. Is there any way I can reenter to see if it won anything?
When you enter the code and the security Captcha, the site does not work. I double check all of the information on my end and it still does not work. JCP needs to get this fixed. The promotion end and I still have several buttons to enter. No promotion if people cannot get prizes!! Will not shop at JCP and tell friends and relatives to shop there either if they cannot fix the site!!
I Entered 2 JCP Christmas buttons and never got a response as to whether or not they were winners. I tried to re-enter them and they said they were already used. Not sure when to call or talk to about this problem. I called an 800 number and they gave me this email and said I would receive a response within 24 hours.

I have placed 3 separate orders since mid November 2012. All 3 orders have been cancelled due to " the supplier!" I thought JCPenney was the supplier! Received a post card just a few days ago stating to expect my order made 12/07/12 within 2 wks. Today I learned that the order has been cancelled! please explain to me why I should not be.frustrated not to mention angry.
I deserve an explanation from JCPenney on why they advertise items in their catalog but are not able to satisfy the orders. I will never use your JCPenney credit card again or your retail services. I have purchased several items from the local retail store for this holiday season I am now sorry to say. If it wasn't Christmas Eve I would return them today!!
I want a response from you JCPenney! I believe your catalog service is a sham! I am sincere when I say I will never go into another one of your stores and will be sure to spread the word!

On Oct 13th I went into the eye care center (Concord,NC) for glasses, the person working behind the desk was not very professionel looking as she had very low cut blouse and very unprofessional accessories, once I saw the Lady I had second thoughts immediately but trusting JC Penny's I continued my business, the lady did not appear to want to hear any questions or comments that I had, once I met the Docter, which was a plus in the experience being very neat/clean and professionally dressed, I felt better.
The Customer Service/Desk person never explained that the glasses would be 2 weeks coming back,after not hearing from anyone for 1 and 1 hafe weeks I went back to the optical center , I was greeted by a man that had 3 earrings down both ears, tattoos around both wrist and he explained the glasses should be back within a couple days and I walked away with that in mind , I later called and was told by the first person that answered they were not back, the lady then got on the phone saying the glasses were there but the quality wasn't first class and they were sending the glasses back to the lab because they would not accept anything but first glass quality,which would possibly be another 2 weeks and with the recent storms could be longer.
I have a very hard time seeing after dark and my commute to and from work, once the time rolls back , puts me driving in the dark both to and from work. I , to say the least , have been very disappointed with this experience, I sent my husband to the store to pick my glasses up and my percription, the glasses lenses were not in them anylonger, the lenses that were in them when I dropped them off, I could have used them for my safety as my vision is very blurry in dark and rain.
I am and was very surprised at the choices for professional representation that someone choose to represent your optical department and don't think your business will be helped with this kind of representation. Please know that I have been a loyal customer of Penny's for many years but this really surprised me, If I walked into another business, especially a health care business, with the representation that I saw I would walk away, I didn't in this case because I was in JC Penny's.

I have 4 buttons and inputted them - got the response from 2 of them that the numbers had already been used. The other 2 were accepted and I never received an email telling me whether I won or lost. What a terrible promotion!!! Better to just sent out coupons like the past. In addition, just button signs as holiday decorations in the store were not festive at all. JCP is very disappointing this year.
The numbers are:
tw5b2st
d2fjuyc
e4sfhff
cyh5ezy
On December 19, 2012, I was shopping at JC Penny in gretna Louisiana at the Oakwood Mall. The cashier gave me a total of six buttons at different registers at different times. On Thursday, December 20, 2012 I tried to enter the buttons codes. It said button code had been used . I entered another button code, it said that button code was used also.
I then entered another, and another until all six had been entered. All six button had been used before, I thought this must be reported. Why did the cashiers at Penny Oakwood mall give me used button. I need to call the customer service and report this time of action.
I entered two codes off of my button today & got buttons had been used. I called the 1880 # & they referred me to a website picked the complaint portion as i am really teed off. I've been a customer for ten years or so & never participated in any of these silly promotions just for this reason. the button #'s areubbtanz & gekfdjh. let me know what to do?
I have about 23 buttons that are not working. I have done alot of Christmas shopping just for the fun of trying to win something on this promotion and because Ellen was a part of this. However I an getting invalid code or already been used when I submit the code ##'s. This has been very disappointing and might I say looks like a scam as far as pennys is concerned.
I love shopping at jc penny for I have always been able to find what I want. But to have a promotion that is turning out to be a scam is not cool I have heard this complaint from other customers in the store so I know it just isn't me. Please tell me what I should do with 23 buttons that don't work.

December 2012 button promotion. I used a button certificate that was 5.00$ YES $5.00 I was fired. In almost 7 years of employment I had never been written up or talked to or warned about bad behavior or something I had done, I had a great employee record. I took great pride in my job if I had known I could not use this certificate I wouldn't have messed up 7 years of employment for YES again $5.00 But for $ 5.00 I was fired from JCPENNEY. When I found out employees or family members could not use them, I was told don't worry it was a mistake you have never been in trouble, you have a good work history(I was told this by a manager and security which I am sure is because they also thought the company wouldn't be so harsh. But an assistant supervisor fired me 3 weeks later in the middle of my shift. I am so hurt that JCPENNY could be so horrible. 100's of people were let go for the button promotion so obviously I wasn't the only one who didn't know. Like other company's maybe the sheet that went with the buttons could have said no participation by employees or family members instead of having to search something like that out. Like it was a secret.

I ordered glasses on a promo at JCpennys at my local mall in Kennnewick WA 99336 10-26-2012. When notified of arrival I sent my husband to pick up I was sick that night. I immediately did not like. Both frame and no-line bifocal I was totaly nausiated sick. I went in on Monday morn. 11-12-2012. I simply told the same sales lady I did not want or like. She insisted I needed to continue with glasses and give a chance I agreed. We spoke of a comment my husband made to reference they were old lady glasses and I mentioned that that was exatctly what my daughter had instructed me not to get. I returned with my daughter the following week and I had to plea with another sales lady to please allow me to change the glasses.
My daughter was standing behind her looking at frames and noties what was on thier computer screen and said you need to see all these nasty notes which were lies. All fabricated lies. Laurie had put that I returned on Mon. 11-12-2012 ackting Irrate, and said that my husband and daughter were opinionated and other detailes that were exaturated. We were shocked and asked for the notes but Melody said it was thier propery we mentioned Hipa laws and she still maintained we needed upper approval. We continued to select another frame and this time bi-focal lenses I ended up having to buy a protection plan and extra for lenses so they would not look like magnifiers. I had no money my daughter paid the differance.
So I picked up new pair yesterday 11-27-12 frame color is darker than display and bifocal part is not even on lenses. one is centered the other begins at the inner part of frame. I do not even want to go speak with these ladys any more. Laurie made me feel dirty when she got a new hand tissue to remove a papertowel I used to dry my hands after washing hands to remove my contact lenses. This may seem petty to you but the treatment has left quite a sour taste in my mouth. And who ever grinds lenses should not have OKed then if not exactly the same.

I am very disappointed in the poor selection of boys clothing, sizes 8-20, in your store in Thomasville, GA, and Dothan, AL. I went financially prepared to spend several dollars, perhaps $200 or better, for two of my grandsons. The clothes were trashy looking. I did not see any collored polo shirts, and the sizes I needed in jeans were gone, size 12 regular, original cut in The Arizona brand. The clerks were very nice in Dothan, AL, . They even went into the back to see if they could find any jeans back there---no luck. I have been pleased with shopping in JC Penney in the past, but not now. You will lose many customers if you do not correct the situation. There were several other ladies trying to shop for little boys too. I needed some church clothes for my grandchildren, not trashy looking attire.

JCP has lost a fairly good customer because they have stopped selling their Cabin Creek line and specially the Cabin Creek Denim Boot Cut Leggings. I am not a 6' teeny bopper who enjoys having their pants worn below the waist and just above their private parts. I am an older woman who enjoys having pull-on, elastic-waist, boot-cut, no-pocket, leggings which give my 5'2" sort of chunky body a fairly nice look and Cabin Creek leggings did that. Now all you can find at Penney's are the "skinny jeans", rhinestone jeans, - pants that even look trashy on the tall 18 year-olds. I have been in JCP only once this year and I will not go back. I used to buy blouses, shoes, jewelry, pajamas and purses there. I will not go out of my way to visit any JCP store until the Cabin Creek Brand is back. I used to use the Catalog Department regularly - I am very disappointed in the way JCP is now doing business and I hope, at this time, that unless they change their merchandise attitude, they go out of business.

Last Friday, I went to the JCP in Tucson at I-19 and Irvington roads. The goal of my visit was to do an exchange, talk to someone about a garment purchased approximately 47 days ago that had come apart under normal wash and wear and browse. The exchange and browsing were successful, which lead me make additional purchases. This may not have been the case, if I had tried to talk to a cashier or manager first. So, lesson learned on my part. I recently, since Thanksgiving, began shopping at JCP, because it is not the closest or most convenient store to go to, on the normal paths I travel. On January 7, my Mom purchased two Arizona Jean company tee shirts, blue and green.
On the back of the neck of the blue one, the stitching has begun to unravel on the seam, for approximately 5 inches. This is the garment I spoke with the cashier about. He said he would go back to the department and get a tee with a tag. He helped another customer at the register next to me, then went back to the department, as it was unclear which receipt it was purchased on. When he returned, he looked at a few things at the register and then went back to the department.
Upon returning the second time, he had a similar shirt. He said that it had the new logo on it and the one that I was trying to return was pre- new logo. At this point, it had been quite a while and I was frustrated, as it seemed to me, by his response, that he felt I was being dishonest. He, "Expert" per his nametag, was not helpful. So, I decided to leave and write this letter. Since my visit, problems with two additional garments have occurred. On November 28, I purchased item 622/4701/010209 for $8.00, as a Christmas present for my daughter. On Sunday, February 24, she asked if I could buy her a new pair of black leggings. When I asked her why, her response was, they fell apart. When I looked at them, I could see that there is a 5 3/4 inch opening at the seam of the left thigh. On November 28, my Mom purchased item 944/3460/010502 for $27.00, as a Christmas present. I have worn the shirt three times since receiving it for Christmas.
Saturday, February 23, I removed it from the washer and was hanging it on a hanger to dry when I noticed a 3 1/2 inch piece was separated from the seam. So my question is...can I expect this to be the normal quality of the merchandise/garments that I purchase from JCP? If it is, there is no way, even with the better prices, that I can continue to shop at your store, as replacing garments less than or equal to two months of normal wash and wear is not in my budget. Sincerely, ~Jill Cooper hcooper504@cox.net

It is now difficult to find a dress coat that fits me perfectly. The two men you used to have there to help the customers have been removed to other departments, or perhaps they don't work for you anymore.
It was very usefull to have these two men before when problem of matching suits and other dress utensils arose. When a collar of ashirt was too small or too long, when the color combination came for questioning; they were there to give out proper advise. Where are they now?

On December 27th, I ordered six Fiesta ivory java mug dishes. I paid with a gift card and my bank account. When my order didn't arrive by January 7th, my husband called and was told they were shipped and would be here on the 9th. Then I got an email saying the bowls I ordered were cancelled, even though I ordered mugs.
I called on the 9th to see what was happening and they said the warehouse cancelled my order because they didn't have it. I am upset that it took so long for them to realize and tell me they didn't have the order. When I expressed my disappointment,your customer service seemed like they really didn't care how I felt about the situation and did nothing to encourage me to continue to shop at Penny's.
I also have to wait two weeks to have my gift card refunded. I expected more from your store. At this point, I am not feeling as though I will shop at your store given the number of other choices I have. It would be nice if you offered something o encourage customers who are truly inconvenienced to maintain their loyalty to your store.

I have been shopping for Christmas at J C Penny in Altamonte Springs Florida mall all during the button a. I followed directions and put the code in on sister given for giveaway. All but our button said already used. My sister came to visit and she also opened a first time account and was given buttons with the same results.I and many of my friends feel its a rip off to get people to shop there.
We also feel that the only people that could be using these buttons are workers and then putting them back to give to customers. I am a big time shopper of JCP and is very angry and thinking of cutting up my card.
I received a button from the JCP button promo and my number is invalid. Is there any way to get in touch with someone from JCP store so I can see if I won anything? I called and they gave me an address to write to . I did that and to no avail. This is frustrating.
Like several of other shoppers. I have notices that if I win a $10 certificate, I have a hard time trying to get the certificate. So far I have missed out on three. What to do?
These buttons are a farce to get us old people into their stores. They do not work. have to keep entering stuff in and to no avail. This is the worst scam ever by JCP. I will never shop at JCP again, this is terrible.
I entered my codes never receiving email as to if I won or not. Can you tell me 1) wmgb4f4 2) vtfgwk5 had 2 more saying already used. I shopped at Florence SC JCP.

I have been playing JCP holiday button game and have won several times. I have received most of the certificates that I have won but three of them, won on 11/26 and 11/27. I emailed the contact provided on the site several times in several reworded ways but get the same generic email to check my spam and that the emails might be coming in slow due to the provider you have.
They are not in my spam and I have received every other message from them before and after. I then called JCP and got an email address to contact, it did not work. Next I emailed the contact address from the JCP site and have not gotten any reply or acknowledgement . Very frustrating .
When I buy at JC Penny they told me that every button they give always have a gift. When I went to chistmas button code it said that my button is not the luck winner. I feel cheated. If they said for the people to keep buying that is not the way to do it. I am very disapointed.

I called the JC Penny located at Golf Mills in Niles Illinois. Everytime i call i get transferred to hear nonstop ringing. Then when i do finally get in touch with someone they put me on hold for 5 minutes and i hear someone hang the phone up. Then i call back for a third time and get put on hold again for even longer then both combined. All i want to ask for is if they have a freaking Addidas 3x sweater that i seen recently for 49.99. I never ever complain.. but this really got to me honestly. Anyways i know very little will be done because i myself worked at retail and know how this goes but its still lame and ridiculous.

I have several buttons and it keeps saying that the Captcha is not correct when in fact I print exactly what is written. Then on the same button code, after entering the captcha at least twice, it will say the button code is invalid. It goes back and forth forever. I am starting to think that we are being used for this Captcha for some other reason.
I sent an e-mail to jc penney in regard to a problem I had on December 6th to redeem a $10 certificate. They never responded to my e-mail. I then called the number on the website and was transferred to the wrong department, however they promised they would have someone call me right back and again no one called or got in touch with me. I am very frustrated wth this Christmas button program. I hope to hear from someone before this program is over. Thank you.
When I press the audio button next to the Captcha, it sounds like aliens and I can't really here what they are saying. Something is very wrong here! Is this all just a big scam?! People win $10 gift certs here and there, but I get those anyway as a regular customer of JcPenny's so I don't see what the big deal is winning these buttons. They are like coupons that other stores give you without the hassle of making you come in for buttons. This is only going to enrage customers and possibly lose a lot of regular customers for JcPenney's!

I have printed off my Jcpenney gift certificate 6 different times and the numbers under the bar code is not showing up. No matter if i print it off in color or black and white. It prints up everything else except the numbers under the bar code.
I have 4 Jcpenney Christmas buttons and out of the 4 only 1 has went through. What is up with this promotion? We had three winner buttons and they did not process completely; we did everything correctly and it did not holiday certificate verification.
I received 2 buttons during the black friday shopping weekend. I came home and entered the codes on my buttons. one was a 10 certificate and one was a $5 certificate. I received the ten dollar one with no problems the 5 dollar one never opened to claim my certificate.It had a message saying that there was a problem and the elves were working on it.
The button code was zbbddfn. I would like to know if there is any way to help me claim my five dollar certificate. Thank you for your time.
Twice i have got know responded when inter my button code it says check your email . When i do there no message . All the other it says a winner, are sorry you are not a winner. Don't know what going on.
Love the Jcpenney store but found the button codes did not work. I was given invalid code button or it was already used. So I'm sure this has been frustrating to their department trying to spread some joy this holiday season. Blessings to them.

Your life insurance office sent me a card saying that I would receive a $10.00 reward for calling and talking to them about insurance. I decided against taking the insurance but the worker told me that I would still receive the reward of ten dollars. A few days later I received the gift card and the note said it was for ten dollars. However, today at the Paris, Texas store, I bought a shirt and tried to use the card. The clerk said that the card had a zero balance. When I got home I went on your website where you can check gift card balances and it said that the card still had a ten dollar balance. What can be done about this? Please tell me what to do.

Hello,
After many years of avoiding JC Penny, because I have many times in the past wasted my time looking for my size in vain, today, I decided to stop and look around since the store has been renovated. Well, it was again the same old story, in a store of the size and name like JC Penny, I'd think that buying something so simple as a pair of slacks should be easy. But no.
This has brought me the question, is JC Penny against fit women, or fit and small? I know it sounds crazy, but if this mega store went through so much change recently, why not stock up and get eveyone happy, in another word cater to all. I am not that short, neither too thin, I wear Size 2 not zero.
I thought it would be nice a positive criticism, after all, you guys want to make the most profit, mainly when JC Penny has taken a hit in the last few years.
Finnally, Is there hope that millions of people just like me might be able to shop there again? Or should I walk through the store, only to get inside of the mall and go straight to a store like EXPRESS, where I know for certain, EVERY SINGLE time I go there (even though it cost more) I WILL FIND my size, and avoid myself the aggravation, because for me, peace of mind, has no price.
I hope someone could have the vision I have, and maybe it would even help the store.
Thanks a lot.

On November 3, 2012 I went into a women's dressing room at JCpenny in Northpall Mall, Ridgeland, MS. The smell was so bad that I was very careful not to touch anything in there and would not let my bare feet touch the floor. It smelled as if someone had urinated on the floor. I used to work in a department store and heard stories of adults letting their children use the floor in dressing rooms for a bathroom. That is disgusting!!! I know stores can't control ignorant people, but you should make sure the dressing rooms are cleaned, even if it means professionally cleaned in a case like this. I was so disgusted by the smell that I told my husband who was waiting outside that it was time to go and I would not go back into that Jcpenney store.

At one time I was a valued customer with JCPenney from shopping to clothes, shoes, home section to even buy our living room furniture at the JCPenney Home Store (which has since closed in Overland Park, KS). I live in Kansas City, MO and I am truly disappointed in the direction the company has gone in the last year plus. Every time (which is not as often as it used to me) that I shop at the store it is always in the process of being remodeled or has been remodeled. You keep changing your focus, your layout, whether you want to give coupons or not and it is frustrating to a customer. Yes, I am one of the customers that enjoyed my JCPenney's reward coupon and not this "everyday low price" (which it doesnt appear to be) mentality.
Customers prefer sales, they want sales and that entices them to come into the store. Maybe you should spend less time remodeling and trying to put out "fancy" ads and focus on what your customers really want....coupons and sales and for the store to not change every few months. I was at the store over the weekend and was appalled that once again it was remodeled and and that when you ring up my purchases I can no longer see how much it rings up for. The cashier has a hand held device that they scan so you are not seeing if something is rung up correctly unless you ask AND their does not seem to be much privacy when you are entering in a PIN for a purchase with a debit card.
This is just ridiculous. I preferred shopping at JCPenney's over Kohl's because it wasnt cluttered, was always picked up, has good customer service at the store, clean and neat but with all these changes I am not enticed to continue shopping which is sad and a reflection of your CEO. I do hope you have taken customers complaints seriously.

We recieved 2 buttons before the 18th of December 2012. We came home and put them on the computer as instructed and one came up that we had won $10. No notification came up on our computer later as the $5 button we had won did. We left on the 19th for family Christmas celebrations in New Hamshire. We arrived home after the 1st of the year.
While in NH we checked the computer every day and no notification. We checked through the U.S. mail and there was no notification. My daughter also had a $10 button and we entered it in her name, Jolie Whitten. The same thing happened there. No notification that she was getting it and nothing in the mail.
What do we do to get our $10 coupons? I don't think very much of this contest/advertisment as it did not live up to its word. Thank you for taking care of this.

I was in the window coverings department today in the JCPenny in Modesto, Ca. and I was completely appauled at the working conditions that your employee had to endure to give me an estimate on a window covering. The computer monitor is embedded in a big table, which cannot be moved at all, and the keyboard that she used to type the information on is about 6 or 7 inches lower which forced her to do the task in a bent over position, straining her back. REALLY? She had no chair to sit and I'm sure it was very uncomfortable, especially for 8 hours. Please reconsider her welfare and give her better working conditions.
Also, I was so dissappointed in the changes your company has made to your furniture department. There is really no choices in furniture anymore. J C Penney in Modesto used to have a really nice furniture dept. with lots of options and choices. So dissappointing.

Though I realize it may not be jcp or any of the employees, I bought a CHI flat iron from the salon. Got it home, the next morining went to get ready for church and it didnt work. I took it back and exchanged it for another one. It work approximately a week, and have an important meeting today, dressed up, went to do my hair...and now the 2nd on also does not work.
I live 30 minutes away from Carbondale, IL, where the nearest jcp is. So for the 2nd time within 2 weeks, I have to return a $90 flat iron (luckily it was on sale for $90). I am very frustrated about this! You could maybe expect this from a no name store or a no name brand...but sad a CHI from JCP!!!

I placed an order on Dec 12, 2012. I received an email telling me that my order would be available to be picked up at the JC Penny on Davis Hwy in 4-7 business days. I called 7 business later to make sure it was in fact there, they had no record of the order. They gave me a 1800 to call where the lady I spoke with informed me the item I purchased was on back order.
This is a Christmas gift that would not even be here for Christmas! I never received an email, phone call, nothing letting me know it was on back order...nor did it tell me when I placed the order that this was the case. The ONLY email I received told me I could pick up my order in 4-7 business days!
I think it's ridiculous a courtesy email was not even sent, and the lady I spoke with told me the item was on back order when I ordered it...but that is NOT what it showed online..cleArly I got an email stating I could pick it up at the store in 4-7 days! So now I am left with no gift, and I was not even going to get a phone call?
I will NEVER purchase anything in store or online again...that is NOT how you do business and I will make sure everyone I know realized just how little you value your customers, cause had I not called...I would have showed up to pick a gift up that wasn't even there!

Wore Wrangler for year bought 4 pair of Arizona jeans thought theywere the best jeans i ever had.The first 3 pair ripped out in the crotch then the 4th pair ripped out on the back pockets.Guess im back to wranglers the arizona felt great but poor quality.

I bought a Queen size 400 count sheet set and I've had it less than one year and the sheet have worn areas all over then. The pillow cases are tearing apart at the seams and the material is of very cheap quality. I love the lilac color and the softness of the sheets before they started tearing up. I've never had a set of sheets that torn up like this. I think I'm due a replacement or credit on these sheets due to the extremely poor quality of what I thought would be a good product.
With Regards,
Sandra Wolf

I've shopped at Penney's for over 30 years, and spent thousands of my hard-earned dollars in your store in Plattsburgh, NY. When your powers that be decided to change everything from taking down pictures on the store walls, and stocking clothes that a 16-year old with a stick-thin body would wear (and the loudest colors known to man), I never walked in the store again. So disappointing.
I hope whatever your marketing strategy is now goes back to the way it was. Penney's was so busy here and I could always count on the store having my favorites in my size and color preferences with decent prices. It was such a pleasant store to walk in to with tastefully decorated walls.
You're really going to have to go big if you want me back, and I know several relatives and friends who feel the same way.

I contacted the company about this and haven't heard back. I had nine buttons and entered like it said, two per day. Tell me, how can all nine buttons be "already used"? Every single one of them. The only ones I can think of who used them has to be either the folks who made the buttons or the J. C. Penney's employees and management who then gave the wnners to friends and family. Or, the wole thing was a scam. What else could it be? I read where some people won a $10 gift certificate but never got it. So the buttons are already used, if you happen to win (big if), you don't get what you won?! You know, this is aggravating enough to make people shop elsewhere. Put out "used" buttons and don't respond to customer complaints.

I got my son's birthday pictures taken by JCP Portraits on Saturday, March 16 2013 and when I got home I realized I used the wrong coupon for the pictures, so I called right away to see if I could do some sort of return so I could use my son's bday coupon on these pictures. The lady I spoke with was very rude and was no help at all. I then wrote directly to them to let them know exactly what happened in case anyone else would be able to assist me, I haven't recieved a response, so now I'm here. I'm extremely disapointed in the customer service I recieved and if it's not resolved I will not return to JCP Portraits again and will be letting people know about this.

Hello,
I have been going to JCPenny for years and in June 2011 as i was leaving the store, manager April, who i know but am having problems with, started to say many rude and ignorant things. She raised her voice and start yelling at me which was def not professional. Mean while i was 9 months pregnant and was def embarrassed to argue with her in jcpenny so i asked her to come outside so we can talk it over. Instead of her acting like a women from the start, she decided to yell AT ME and at that call security on me..... You should tell your employees to keep their personal lives at home because since then i have not been back to that specific jcpenny. I use to shop there constantly buying jewlery, shoes, cloths but now i go a lil further to the next mall which has a Macys"s. Thank you very much for your time and i hope this complaint is one step in making JCPenny a more better and classier place.

Went to JCPenney on Black Friday to return suit pants that I ordered for my husband. Could not exchange because they didn't have correct size. After finally settling on what they had in stock, we decided to order another pair of pants as an xtra because several events coming up. When we got to the event which was out of town, we noticed the security tag had not been removed. Not a JCPenney in the vicinity so had to drive out of our way that morning. Didnt realize the pants had a broken zipper until that evening. Returned pants, but didn't get another pair for one was on order. Checked on order while in store, but was told that it couldn't be tracked by my telephone #. Didn't have receipt with me, so I thought I would wait till later. After not receiving pants as we were told we would receive them in just a couple of days.
Called store they said they couldn't find the order to call 800# at bottom of receipt. No 800# at bottom of receipt. She gave me 800#. Called 800#, after being on hold for 15 minutes at 8:40 on a Thursday night. While on hold I had time to track order by myself. Website was terrible. Website was listed on bottom of receipt but not 800#. Entered website as listed on receipt and it came up as no longer a working site. Therefore, had to go a whole other route to track the order. When I tracked with the same # as I gave to store clerk, order came right up. It said the pants were just now shipped, should receive in a day or two, but that is too late for the event that we need them for. Very disappointed in Penneys. All these little things add up to a complete annoyance and I will think twice before shopping there again.

I made a purchase for two tool boxes from JCP. A few weeks went by and I never received them. I called and spoke with their online purchase department. I was told that my purchase was delivered to another state and they would fix the problem. A week went by and I did a follow-up call. I was then told that it was delivered to the local JCP store by mistake. I tried to get a refund. Hours and weeks later, I was unable to do get a refund from them.
The level of unprofessionalism and care for their customers was unbelievable. Each time I called, I was on the phone for nearly 2 hours. Their online customer care representatives speak little English and are located overseas. I felt like I was part of a Saturday Night Live comedy prank, where I was the victim. They kept me on the phone and avoided any attempt to help me. I asked to speak with a supervisor many times but the ladies who helped me refused and they kept giggling. It was very obvious they were helping me and playing around with co-workers at the same time.
Luckily for them, I remained calm as my purchase with them was work related using a work credit card. The business I worked for was a law enforcement agency. I passed the issue on to another co-worker to handle and she experienced the same exact problems. Her attempts went on for two weeks.
The issue was never resolved. The purchase was approximately $40 and the cost it took two employees to try to resolve the issue with JCP was nearly $1000.
I understand businesses try to save money, but a large corporation such as JCP should have better oversight to ensure their customers are decent customer service. In my experience with JCP, I will never make another purchase with them again.
A few months later, I overheard my supervisor sharing her weekend experience with JCP and how frustrated she was with them. She had purchased a lawn mower from JCP. She said she was on the phone with their customer service people for over two hours and was also unable to resolve her issues.

Hi i was in jcpenny 2 days ago in alma mi took my step daughter school cloths shopping they wouldnt let me use my husbands card but 2 weeks before that i used it to get my other daughters cloths with no problems same store in alma mi and used it at all the other stores
I know its stoe policy not to let other people use there jcpenny card if there names not on it we know that and my husband works soooo many more hours like 80 a week to call the number and put my name on it but. Legal by law i owen half of what my husband has even his cards already talked to local police i use his cards all the time with no problems at all just the jcpenny sotre in alma i even showed the lady my marrige licence and couldnt use it my husband has been a costomer for 6 years but he did say that after all the stuff we bought there your company does that including haaving my wedding regitry there last year so we are done with jcpenny after we pay the card its being canceled the lady was rude about it after i swipped the card she wanted to see it and i didnt realize that that was just so she could tell me i couldnt use it and also had the nerve to complain cause it wasnt signed on the back it hadent been. Signed for 6 years lots of people do that and yes i did argue with them i was so mad after spending 130 dollars one one kid and we have 3 so we spent 300 on all that lady should be fired i am his wife and will never use that store again and neither will my husband i hope someone does something cause ill put bad reviews up all over thanks julie spindler

I have been to JCP several times this holiday season and like everyone else in my family have been entering the buttons everyday....i have gotten several buttons that the 7-digit code came back invalid and a couple of buttons had two "china" stickers on them.
I went to JCP last night to try and trade them in and would only give one button with purchase....tried to explain that i have made purchases, that's how i got the buttons in the first place, only wanted to trade them in for valid codes!! I am very disappointed in how i was treated and that so many buttons had invalid codes!! How is JCP going to rectify this situation??
I entered your button code, and I got the message that my button had already been used. While I am not a frequent shopper, I do spend a good portion of my Christmas budget in JCP.
I had just went to the store, to pick up a few buttons after I was told about all of the great prizes being given out. First of all my mother nearly got yelled at, by a boy who refused to give her a button because she did not make a purchase, to the point where she wouldn't go to the same register to pay for items trying to avoid this boy.
Also I received two button, a friend of mine received two, and my mother received two. When we arrived home to check them one of the codes was already in use and the others said that the code was invalid. After this I looked up a few reviews on the program with similar problems.
I was wondering if there were in working codes, we could possibly went sent? After all we drove about 45 minutes out of the way and waited in a line only to receive poor service (not from everyone mind you, just one boy) and malfunctioning buttons. I have never been disappointed with JCPenny's until now.

I placed an order with JC Penney on 12/13/2012 and was told it would be available in 4 to 7 days. I stopped in on 12/17/2012 in hopes it may have come in early well it didn't but the sales associate told me it was scheduled to come in on 12/20. On 12/20/2012 I went back to Penney's to pick up my order and when I got there they told me the truck was delayed until 12/22/2012, so it went from 4 to 7 days to at least 9 days.
I needed the order by the 21st so I asked the associate to cancel my order and credit my charge card. Imagine how surprised I was when he told me he couldn't do that, he needed the shipment to come in and I would have to return the order. I asked him to get someone who could do this for me and he called over a manager who told me the same thing.
After telling him I wouldn't need the order after Friday he finally did something and he told me my card would be credited immediately. Well after 6 hours my card is still not credited. I use to like shopping at Penney's but I will NEVER place an order with them, this was my first time and my LAST. Hopefully my credit will be credited SOON!

October 25th, 2012 The reason I'm writing this now, I just found out about the summer associate shopping spree.
Back in the summer I had went into the Athens JCP store asking about the associate shopping spree. I was told that there was one, but it was only, for the associate who was working in that store. I have been talking to another retired associate and she was told the same thing. She and I both are grandparents and we buy our grand kids school clothes at JCP every year,. because of this we went to other stores and shopped. Today I was talking to an associate in the Tyler store about the Fall associate shopping spree and that was when I found out about the , above subject. ARE THE RETIRED ASSOCIATE NOT BEENING INCLUDED IN ANY MORE SHOPPING SPREES? I would really like to speek to a person.903-675-4556

My husband and I went shopping and got a button it said the code was already used, also my mother and I went and spent way over $600.00 on merchandise and the 2 buttons we got the codes were ready used, how can they already be used when I didn't even put them in yet ? I've had at least 7 buttons that say they've already been used. I called JCP customer service and they said to e-mail complaint here. I threw out the buttons. after the last 2, I called. I shop at westfield in toledo ohio. My daughters who live in defiance and perrysburg and shop in their town.
I need 2 button codes for the 2 buttons that I tried to use but they have been used be4 I got these buttons. My $25.00. Penney's gift certificate haven't arrived yet. I claimed less than 48 hours on the 7th or 8th of December and still waiting for it. I have tried to check my buttons all morning and still get invalid. I called and they told me to e-mail at e-mail info@jcpbuttons.com, I hope this is the right site to voice my complaint! This is crazy having to e-mail a complaint! My button numbers are pw9q192 and a4np9er. Please e-mail me and let me know what is going on and if they are winners. I also can't believe I have to enter those stupid words again! Have not got any buttons like that. It was very frustrating going out everyday to pennys just to get 2 buttons and find they've already been used.

I will never shop at this department store again. The corporation itself has abysmal customer service! I placed an order on the 25th of November, got an email indicating shipping on the 9th of December and when I still didn't receive any updates on shipping information, I called in to check...only to be told that they had cancelled my order and refunded me my money back because the warehouse had a shortage. Uh, where was my notification email? Are you seriously going to be providing such horrible service this close to Christmas? Now I have to scramble to find an alternative present because JCP was unprofessional and didn't think it was important to let their customers know about changes to their orders. I called into the main office and they were unprofessional as well. One actually hung up on me and the other offered me a measly 15% off as compensation. No, I don't want your 15% off. I wanted and expected good customer service but I guess that's too much to expect from JCP. I will no longer shop here and will tell everybody I know this story so that they will avoid this corporation as well. You messed up, JCP. Bad customer service doesn't fly here in America.
Have feedback for J.C. Penney?
Thanks for your feedback!
Sorry. Please try again later!