Google
Google Complaints Continued... (Page 3)
244+ reviews added so far. Upset? Call Google corporate: 650-253-0000

We receive up to 5 phone calls a day from Google services- calling to update our business profile or webpage. I have now made 7 attempts to have our business numbers removed from the listing because it interrupts our day and ties up our phone lines. This is a doctors office and we dont have time to deal with this. If we want to contact you-we will. The EXTREMELY dissipating thing is the 7times I have called I have been hung up on 4 times by Google and 3 times was told our number would be removed-But it never was. We are very frustrated about this and someone needs to take our number off your listing.

Your doodle is offensive and in extremely bad taste for Easter Sunday you have offended 2 billion Christians world wide. I suppose that was your intent. What was your purpose for your thoughtless and offensive decision to continue to keep it up?
Why did you do a doodle of Cesar Chavez on Easter, are you trying to upset the majority of Christians in America let alone the world? Google is an international company and should reflect the values and at least respect the beliefs of millions of it's users.
This is unacceptable and I will be spreading the news to all my friends and family to boycott Google!

I have been getting a ton of suggestions for friends and friend requests in the last week. I have sifted through them and ignored the ones I don't know the language or are very new. I have however answered friend suggestions that I thought were interesting people. After all how else do you meet new people in a social setting. My suspension for 30 days is so wrong.
On a lighter note there is world wide Google+ day I think it is today May 1st. If you haven't tried it you need to it's great and it will get you out of the little FaceBook box that everyone seems to be stuck in. Google has so many tools and things to do it is a must. Start out with a Gmail account and that hooks you up to a profile, Google+1. pictures. you name it they got it. Google+ also has rooms that you can video chat with 10 friends at a time.
You can follow people and there are no suspensions. You don't have to follow people back if you don't want. And a very cool thing that FaceBook dose not have is, when you post in Google+ there is a chance that your post will get picked up by the Search Engines if you post public. This means that if someone that is interested in what you are they can connect with you no problem. Very powerful thing!
Yes you can post just to one person or circle of friends if you want and your conversation is private to those people. So if you have friends in a circle that like to play the games on Google you can post and talk to just those people instead of posting to people that are not interested in the game subject.
Get out of the little FaceBook Box there is a big world on the real Internet. My 30 day suspension from making friend requests is probably a good thing, I'm on a mission now! By the way your friends on FaceBook..... Only 10 to 12% of them see what you post anyway the code on the site is so messed up as is the company.
Hook up with me on Google+ I will be there!

Google gmail no longer allows me to exit from the program; very annoying. Also, it will not allow direct composition of new messages, only send by entering from another site. Pretty poor programming which I will avoid in the future if not fixed. NO, I don't want to use your software. NO, I don't want to have to continually download new items just so you can change yours. I don't like the new Google gmail email updates to the program and wish they would revert back to the old mail. It's annoying that things constantly change and I can never seem to find anything.

Dear Sirs, For the last few weeks I have been trying to get Google Earth to completely blur out the image of me sitting on my driveway as it makes me look really stupid! They have partially blurred the image and then blurred my house, which I did not request!
They are now sending me a standard reply and have not carried out my request, despite daily requests from me. I have told them I will do it every day until they do what I have requested!
I tried to ring your UK offices but obviously you also do not want to talk to your customers and so I have been forced to complete this form!
Can you please get Google Earth to completely blur out my image on all three of the photo's and also remove the blurring from my house on the same three photo's. If that is beyond their capabilities, then can you please arrange for the photo's to be removed and replaced with the photo's used in the last version.

Google Docs will not allow me to edit any of my documents for more than 3 seconds on Google Chrome. This is extremely inconvenient because Google Docs is what I use for all my school work. MER.

The next time you put somebody like ceasar chavez on my page I will use someone else for my home page! Yahoo is still in business. I do not agree with Chavez or his politics and I consider it an insult to have his picture forced on my page.

Jeff hawkins
from Worcester, ENG
Google's arrogance continues to frustrate me to the point of filing a complaint now. I've just accepted an update to Android on my nexus phone. The update decided to remove my email client and transfer the details to Gmail. If I wanted Gmail I'd use it. I dont want it. What on earth makes Google think it has the right to alter my choice of mail client under the cloak of performing an upgrade.

I was scammed or phished because I could not verify or reach any one at Google. My granddaughter used my google account to sign in as a guest. When I went to sign in later, it would not accept my log-in /password. The message was you can not access this account as we need to verify your age. ( I am 67 , she is 6) The options were, send a credit card (.30 charge), or send a copy of an ID that shows your birthdate. I was on there as a guest to Alli's account. I tried calling you and tried to find an online support person. I could not get through on the phone and I read that Google does not have a support phone network. I was going to pay Just Answers $32.00. I was so desperate to get this resolved.
I sent them a copy of my picture ID< signed form and a letter. I assumed it was from Google. I have tried calling you so many times today. I was on hold for 35 minutes, 46 minutes and another 30 minutes. I am so frustrated. I realize now that this was probably not sent from you and someone has ALL of my information..I can cancel the credit card, but since they have my info, they can open accounts and really make my financial life miserable. I was able to open my Google account today, as if nothing happened. I am worried sick about my credit and what they might do. Their fax number is 650 644-0463. Can I please get some assistance in this matter from you? 

I may be wrong but Google is reported to be the biggest,and the best, "The Cream of the Crop) the number one Company known for out shining everyone else. So, why is it after all the tears of true hard work in creating Google, the Business Giant, which it is Today, and now no one there at Google cares any more having all the billions of dollars there is no reason to care what is happening when trying to use Google when searching. I have to tell you it is one major mess.
It is as bad as an LA freeway ,every single time you click there is always someone different grabbing the site page away from Google and you have their's. I really do means this is worse then crazy. It takes up so much time, and when you try to back trac you find some how they have kicked Google off, and you land back on your desk top. These other sites trap you,start downloading all these different browsers on your PC I have, well I had Chrome. But I never get it any more. Yes, it is still in my PC and it was with my Google. But it got lost or taken over. heck, I have no clue. Can you do something to "STOP" this madness? You really would do a good service to your Google, because it must be screaming at you. I really hope you can offer the help it needs.

this is the long complaint part. i have been with google a long time. i have never had a problem but now i need my phone to keep up with my online classes and i has a problem. i CAN NOT FAIL so i NEED MY PHONE to work. Boost is not the problem, my whole family has boost, i can't use google chrome because it is not compatible with the web sites that the school uses. i need it fixed sooner rather than later. I wonder if stright talk uses google. i can;t even get to google play. my browzer won;t even work….!

I hate the forward on the bottom of page and you cannot take forward off the forwarding message, change back to old system why ruin a working thing just to keep people employed, change it or me and several thousands of my friends are gone and will talk poorly how you ruined a good thing!

If Google doesn't stop requiring me to sign back in after I've checked the remember me box, I am going to make someone else my go to page. This has been happening for about 6 months and I am so over it. Why is this happening and what can I do to stop it?

Your where my home page, not anymore. Your choice on Easter to disrepect most Americans just to show a political stance lost you at least one user. I will from here on use bing. By the way I'm an Atheist not some bible thumper, Right is right and wrong is wrong. Goodbye.

Your company should have recognized Christ on Easter Sunday. There are billions of Christians in this world who resent the fact that Christianity was dismissed by your company. We hope you will also recognize Muslims, Hindus, Jews and members of all religions but Christians are becoming irritated by the fact that Google and other secular organizations are not recognizing our existence.
Much good has been done by Christians since Christ rose from the dead. You may not believe but billions do. We do not expect all peoples to believe as Christians do but we do expect respect for our beliefs as well as the beliefs of ALL religions. Get a life and stop being politically correct where Christianity is concerned.
No matter what you do Christianity will survive BUT there is an issue of fairness here that needs to be addressed. Peace be with you during this glorious season.

Unimaginable how you could possibly have put Chavez face on your site on Easter Sunday. Wow.. such bad taste and totally insulting to ALL the Christians around the world. I am trying to figure out why it is OK to dishonor our holiday. I will no longer be using your site and will be encouraging others to do the same. You should be ashamed..totally disgraceful.

I don't know what Google did to change my forwarding format to Compose but I do not like it!!
My system was working fine, and I had no complaints. Your Compose System does not work for me. It is time consuming and complicated! Change it back or give me the option of using what ever procedure I choose to forward emails.
I went to Google because the system was user friendly. You are no longer user friendly! What happened to Beta testing with your customers for inputs prior to making a big alteration in operating procedures?? Any body else not happy?

I know how left leaning you are, but really? Easter Sunday of all days you choose to slap Christians in the face with a photo of Chavez? Really? You couldn't stay neutral and place a photo of bunnies and eggs?
I have an android phone, a google phone number and email address. Guess as soon as I can, all three will disappear. I am thoroughly disgusted in your political display on the most celebrated Christian holiday. I suppose if it were a muslim holiday you would have gone overboard to celebrate it.
Way to go Google – you just thoroughly ticked off millions of Christians. Oh, by the way, it appears your Washington office is being bombarded by calls since you can't even take more messages at this phone number.
Remember – you may all think that everyone you associate is a socialistic anti Christian as you are, but we ARE the majority in America and we are through being silent about daily persecution.

What were you thinking by displaying Chavez on your opening page rather than an Easter celebration display on the Google home page. I will switch my opening search engine to Yahoo. Easter is a time to remember Jesus Christ, our Savior and the sacrifice he made for all of humanity. Not Chavez who is only a mere man. You have lost a customer, I will use another search engine going forward instead of Google. I will never use your site again. Goodbye. You can keep Cesar Chavez. I will use Yahoo or any other service, but not Google.

We have our address listed in Google as their place of business. They also have a map showing their businesses are operating at our home address. This is a private residential address and we are sick of getting their mail because of incorrect information on Google maps, and would like to complain. Where is their corporate contact information?
We have lived here for 4 years and wish Google to remove these adds from the internet. I understand that businesses online did operate from this address some years ago , but to our knowledge not for about 6 years. Please someone help fix this at once!

my neighbour aunty's image was posted in google it was unlegal so remove it from the google search. is there a way to remove google images from search or at least stop them from showing up, please it's important that we stop this my aunty is very upset that her image is posted in google, she does not want people to be abel to find these at once. working to solve it but unable to find a contact info or email with the google, they seem to not wish to help us solve this dreadful problem!

The comment made about myself as owner of All Property Apparaisal Ltd. is "This guy is inept and should not be allowed to appraise anything". I would like to know who who filled this comment, in that I have been valueing properties for over Thirty years and have never had a complaint. May have had a disagreement over values when the owner feels his value is somewhat higher than what was in the report.
This complaint in my openion was put forward by a person whom I feel, felt that his value should have been $75,000.00 plus higher. In his neighbourhood and quality of home this was not likely. Or it came from my X-Buisness partner. If you will not supply me the details of the complaint and/or who was responsible then remove the comment on all locations where it appears.

We have had nothing but trouble with Google. Google double click keeps coming up on our back button. Google is slow to connect to the internet and their e-mail account is difficult to use. They put up all of this stuff,We do not use. I am not interested in their scam advertisements,facebook and twitter. Just want simple and something easy to use. So tired of having to run our spy and virus removers. About ready to use a different home page and e-mail. Our internet explorer keeps jumping around and doing all sorts of stuff. I keep having to use my Mr Fix it program. It works for a while until we do searches on Google.

Can you explain why google is taking so long to come up on my system it only started happening when you changed to MYSTART INCREDAMAIL I dont know why you did that it has slowed my connecting to the internet time down and has trouble connecting to sites and before you start pointing the finger at me the user and my computer drivers and software please, maybe it does need looking at AT your end. My computer has recently been debugged and whatever else so I know it is running at its best from the technical side on software and hardware so please DONT start mucking around in my system without my permission.
I know you are reasonably intelligent people running this internet provider system but even the most intelligent people can have off days and Telstra in Australia are in the process of and have just started to use higher technology through wiring and connecting towers to make life easier for the user SO AGAIN CAN YOU GIVE ME SOME KIND OF EXPLANATION AS TO WHY THIS IS HAPPENING TO MY COMPUTER. Maybe going to a different opening page to connect to various things instead of that b…..y incredamail might help

Google, my wayward and daft child. How thou hath enjoyed thoroughly making a whole generation of information-age children victims of your censorship. A mere year or two ago, a search with very specific political/societal connotations promptly resulted in suitable results: if I searched for "rap sucks," I would get pages expressing and arguing that idea. If I searched for "google is a bunch of over-educated and somehow under-thinking twats out to make the world an extension of contemporary values" I would get a page that damn near tried to fit the search terms.
Nowadays, however, if I search "rap sucks," I'm sure to get a rap song containing the word "suck" or "sucks." Cool, Google, real cool. I could search for "Pu-239 passing Russian border," and my first result will be related to some sort of consumer product, pop-culture news, celebrity events or pop-culture music. F*** you, Google. I wish I had aborted thee.

Does Google want to lose customers? Why can't they set up the instant search feature as something that you have to "turn on" instead of something you repeatedly have to turn "off" I am now using Firefox and Yahoo which by the way, doesn't require 3 steps to utilize in peace! I find the instant search feature most annoying and I've finally had enough. I am certain that there are thousands more who feel the same way. What is wrong with you people at Google anyway? If it isn't broke, then don't try to fix it for those of us who prefer to search the web without all the distraction! Not a fan anymore.

The American Psychiatric Association has affirmed homosexuality is a mental disorder. This morning there was an ad from google chrome on Hulu extolling this mental sickness by saying "it only gets better." This is not only deceitful, but is also an attempt to elevate a mental derangement – by definition – to a level of legitimacy. Will google next decide to do this with a psychopathic killer mindset? Why would Hulu allow this type of content? The root cause of the psychopathic killer and the homosexual is the same – mental disorder and sickness. These people legitimately belong in a place where they can receive the mental care they need.
This is not a civil rights issue no matter how much these mentally impaired people want it to be. Their condition is NOT comparable to racism b/c a person cannot change their race, however, a person with this mental disorder can be cured. The facts are that many have been cured. Check the facts out. You will find there is no factual way to deny the truth of what has been said in this post. A hysterically emotional stab back at this posting does nothing by show support for what has been said here (ad hominem – look it up).

I typed in Rod Licence renewal on Google, as a first time applicant I clicked on Fishingrodlicnce.com and followed the application instructions on the website. At the bottom it had a tick box saying this application was not refundable, I procceded I have a blue badge so put the number in the box, the cost was £41 per years. I have since found out that if I had gone to the Environment Agency site I would of only paid £18. This Rod License Renewal Scam on Google I find is totally unaceptable and a con.

"Google Instant" is like a virus that keeps coming back to plague my computer. In a way it is a virus; the functions that I have set up to safeguard my computer won't work when Google Instant is turned on. Avg Free fails to post search results after the first ten items. I hate being continuously second guessed by Instant. Google Instant should be an option to be selected, not rejected through a painstaking process to shut it off. Every time that I restart my computer or clear history I have to do it again. I could scream!!!
Why are we forced to either repeatedly disable or live with bad programming, when it would have been so easy for Google to just have a checklist to the side for options to be selected without backtracking through the search options to reset the unwanted parameters. If I didn't hate the appearance of Yahoo so much, I would go there. Why is it when a comment or complaint needs to be issued to Google, there is no Google Complaints Department to be found? Is there something about Google that is so sinister that the are in hiding?

I received a spam email on my gmail account. (I'm assuming that gmail is "Google Mail". I tried reporting this item to the FBI to no avail. I tried replying to the sender of this email, only to receive the following message from my gmail account. "Senior Romance " does not appear to be a valid email address. Please check the address and try again. I tried calling my local FBI Atlanta office to inquire as to how to solve this problem. The FBI employee advised me to find out how to report spam through my gmail account. So my question is: How am I to report spam entered in my gmail account when there is no "Report this as spam" option in Gmail.
The body of this letter was nothing but html hypertext. I'd appreciate some help on how to nail these senders once and for all! Is there no help here from on Google High?

That handy page that was a good reason to stick with Google Chrome is now worthless. Because Google Aps now appear at the top of the new tab page, I have to tab repeatedly to get to the links to the pages that I frequently visit. Because the # of aps on the new tab page keeps changing, I can't memorize the # of times to hit the tab key to get to the particular page I want. So like in the bad old days, I end up using the mouse or ng tab a dozen times access the links to the webpages I visit at least once a day w/o the mouse – very hard on people with carpal tunnel problems.

Please find a way to let us turn off the Google predictive search feature, that has rolled out in updates recently. It is now the default search feature when I open up a browser, and it is also on my Comcast homepage search engine. It is the most annoying feature ever, and has no redeeming value for me as I look for things each day. Everything I search for on Google now takes five times as long. Instead I am now using Bing, Firefox or Safari for all my searches because this predictive search feature is freezing everything up.

The predictive suggestions from the Google search bar are nothing more than spam and are ruining the Google experience for many of your customers, and as you know full well it can not be turned off. But I can turn off Google and choose a different search engine. This would be a shame for those of us who have remained loyal to Google for many a year. I predict that I am not the only person to suggest this!

I was using a company to host my Google maps the person i was dealing with became unreasonable the site was paid to that point. I received my pin,# from Google I gave it to this guy he put it in his name and i can't get it back, in the mean time he is trashing my site and has changed it around how do i Get it back into my name.

I ordered my 7 inch touch screen android google netbook on january 27th and here it is february 12th and I didn't receive it yet. I look for it to come everyday, and still no box at the door, my status still say's preparing shipping. What is going on with my order. Thank you

Hi can you please remove my picture from your Google street photograph. I don't want to appear on this picture and never gave you permission to show me like that . The picture is located at 13 crouch road RM16 4bx, I have not given permission for this to be used nor do I wish it to be now or in the future by Google or anyone else. Thank you.

googles new prediction search is extremely annoying, as soon as you type the first letter in the search box it goes searching and comes back with web results that you're not interested in and it slows you down every time you put another letter in, it goes searching for websites and it doesn't let you finish the word your searching for, in my opinion it's a been a big mistake. the old google way was much better where it only showed the results in the drop down without finding the results and let you choose from the drop box without slowing you down. annoyed extremely, if it doesn't go back to the old way, am leaving google and finding myself another search engine.

we are trying to get our website up and running on google but another company are using our name to promote their company. If you put in Party Mania Cambridge into the google search, Party Delights website is the first link. Is this illegal as we have called them to remove this link as it is stopping us from advertising our company!

google management, i would like you too see the… management of your google account as any other outsider is trying to fool the inter net user by making an issue of wining prices in lotto game. i humbly request you to check those fraud members who all are using the google in a wrong way. thank you.

I downloaded Chrome to use until Firefox fixed the recent problem it was having of crashes. I have nothing but complaints about Chrome. I can't visit my U.S. Army email account because there's a certificate error. IE and FF let me bypass this, but not Chrome. Newsflash to Google: No .mil website has a certificate. Does that mean they're unsafe and you shouldn't allow me to visit them? Also, with other browsers, there's an arrow at the end of the address bar so I can see the history of websites I've typed in. This was something I used a lot, but I can't do it with the version of Chrome they're offering. I'm forced to search through my history. My list could go on, but I don't want to waste any more time on Chrome.

I got an email from GOOGLE MANAGEMENT BOARD. [asia.google@asia.com], Looks like some fraud mail , please let Google know that some persons are using their logo and fool the internet user. Google 11th Anniversary Presentation Centre, Asia branch office. Nongbon, Pravet, Bangkok, 25530. Thailand.
REF: CONGRATULATIONS !!! DEAR LUCKY WINNER !
Your email address has been selected as one of the lucky winners in the second batch of the on going Google 11 Anniversary Award as organized by Google Asia branch office in Bangkok, Thailand. Therefore, you have been awarded the sum of Five Hundred Thousand United states Dollars ($500,000.00USD) only.
Note: Lucky winners do not have to purchase a ticket to participate in this lottery program, all email was selected from the Canada, Australia, United States, Asia, Europe, Middle East, and Africa regions. Email account holders who receive this notification are hereby advised not to neglect this alert, because this is their chance to be part of the favor.
This promotion was set-up to encourage the active usage of the Internet Google Chrome®. Hence we do believe that with your winning prize, you will continue to be active and patronage to the Internet Google Chrome®.
Award Reference code:GOOGLE568A009
File number:G245
To claim your winning prize kindly contacts our office with below details ASAP:
==============================================================
Dr. Patnam Amorn (Funds Transfer Manager)
E-Mail: patnam.amorn.ftm@accountant.com
Tel: +66-897-822690
==============================================================
VERIFICATION AND FUNDS RELEASE FORM. (ASAP)
==============================================================
(1) Your Full Names:
(2) Your Tel/Mobile Number:
(3) Your Nationality:
(4) Current Country:
(5) Your contact Address:
(6) Occupation:
==============================================================
Once again: CONGRATULATIONS!!!
Regards,
Google Management.
Asia Branch,
Bangkok, Thailand.

So the Google Adsense competitive ad filter is terrible. The Adsense competitive ad filter is honestly a piece of crap product that Google should be ashamed of. It works like this: when adsense shows ads which are either competitive or irrelevant to your site (which happens all the time) you can put them into the Adsense competitive ad filter so Google will stop displaying them. Sounds good in principle, but in practice it is terrible. You have to cut and paste those ads into the Competitive Ad Filter, and have to wait at least a couple hours to see if it works.
The Google adsense competitive ad filter it only works about 75% of the time! And now I have so many blocked competitors, I never know whether I'm adding a site that has already be blocked or not and I have to go back and delete the duplicates. Basically, Google either doesn't want you to use the Competitive Ad Filter or did a terrible job of designing it. I have tried to block sites that I don't want being shown, honestly because they are adult subject matter and I run a blog that I want to be family oriented. For awhile I had a Christian website that ran nothing but psychic and atheist religious ads. I had to watch my ads and copy and paste every single one I wanted blocked into my competitive ad filter, one by one! Can we get something a tad more efficient please Google adsense?

Questions about work-at-home offers are some of the most frequently asked questions to the BBB. Consumers want to know whether offers to earn money working at home are real or scams. Rebecca Jarvis offered advice on "The Early Show" about how to avoid the scams and pull in some real money. If you do a Google search on work from home, 99.9 percent of results will be a scheme to try to rip you off, according to the Better Business Bureau, she says bottom line: You shouldn't have to pay money to get a job.

What happened to the little guys? Google has a monopoly on all the data that is out there today, or is that just me? I know facebook and other things have tons of users, but seriously Google is taking over! I own a small parts business online and Google represents most if not all of my traffic. If I don't do exactly what Google wants and how they want it, then I am in danger of being banned from their searches, and that would be devastating to my traffic!
They know so much about everybody already and have tons and tons of information on everybody who has every done a search at Google over the years. Honestly who hasn't shared stuff with Google they would never tell another person???? I guess I am just in a complaining mood, but I found this site and figured what the hect.

The complaint is about the appalling condition the Google search engine is and the problems it causes me when I am using it. Nearly everyday when I use Google, the screen freezes or disconnects from the Google server and sometimes the server is unavailable to be used. The Internet now has been around for at least 40 years now and with it being 2016, we should have technology now, which stops these from occurring.
I am surprised to see the state of the Internet be like this still in this day an age. I think the Internet will become much worse as time goes on, because it seems to me that no lessons have been learned from the mistakes you have made. When people such as myself looses connection I then loose everything I was working on.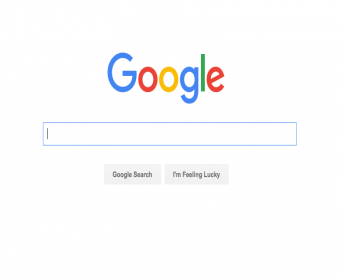 Rene
from Olivebridge, NY
As a small business owner I could not help but notice business has slowed down a lot. So I looked on my google page and was shocked to see something right under my site on google saying complaint board. I read the complaint it was a total lie. However then I noticed below somewhat page another disgusting bogus site called ripoff report. Then another one all repeating the same comment from this woman who is complaining because she was called a name when she called to annoy us. Business is gone no orders are coming in and the fake phoney Complaint Board site is nailed to the top and bottom of MY google page. Thanks for destroying my business Google!

We requested Google to remove outdated content as this content is deformatory and to date Google did nothing. Their customer service does not exist!

leon huppe
from Lac La Biche, AB
I was sent an email by some one posing as google saying I have won a google lottery asking for in formation I sent it back and then another person emailed me with confirmation number and I have tried to email them back it tells me unable delivery failed. Please let me know whats happening with this if its a scam then I think you should know about gmail scams?

john peek
from Invercargill, STL
I took Google's advise and upgraded to google windows 10 and my computer did not function properly as it has cost me $120 new zealand to revert it back. I took advise offered by Google and I think the corporate office should credit my account I spent on this faulty product. If not I will call the customer service number again to complain.

I can't find customer service for Hangouts so I'm trying a complaint through here. I tried sending a photo through Hangouts and chose my Hangouts contact, but it sent the message via MMS without warning me it was going to do so. As a result I have been charged. I know it's only 35 pence, but if I hadn't have noticed I could have been charged much more. I've also wasted my time trying to find some way to talk to a human being at Google but I can't see a clear way. I thought they would like to hear from their customers but I guess they don't care.

Matthew
from Hubbards, NS
People have been stealing products like gmod off of the internet! Please stop this because i am getting really annoyed with Google not doing a thing about it! it is very annoying and these people think they can do whatever they want. I don't understand why they insist on stealing things, but please do something about it.

Aaron Miller
from London, ENG
I used Google flight to book a Ryanair flight for the day after it was booked. During the booking process, Google flight changed the date of the flight to the day after and was not made clear until confirmation of this booking. This is an issue as flights are being marketed on wrong dates of departure.

Ann Mumley
from Fairfax, VA
We have thousand of calls a day from Google. Say to update our listing. But the Listing is for another company. They will only speak to the owner. If I called Google and asked to speak with the owner, How far would I get. We need these scam calls to stop ASAP.

David West
from Southampton, ENG
I have a 2012 nexus 7 tablet which worked just fine before successive "upgrades" turned it into an unresponsive piece of junk. I complained before and the reboot, clear unused apps etc suggestions were a total waste of time. Basically, if your geeks had bothered to test the lollipop and successive upgrades against the 2012 nexus 7 they would have very quickly seen that anything beyond KitKat was a waste of time. If this was a cynical marketing ploy to force customers to go out and upgrade to the latest ñexus you got it wrong with me. I will not be purchasing another Google product again and will not be recommending them to anyone either. In order to retain my custom I would recommend that you offer a "downgrade" path back to KitKat so that I can use my tablet again and not go out and purchase an opposition product. I look forward to getting a useable reply from you other than the usual corporate fob off.

Claudia Harms
from Arlington, TX
I would rate my Google customer service experience as a -10! I have tried to call several times and have spoken with multiple agents and NONE of them EVER do what they say. I have been trying to access our business online reviews for one month now. I have spoken with so many different agents (Mandeep, Ashis, Ksure, and Ceva just the last 4 names I started keeping up with) I have a business account that has reviews. I know that google likes for you to reply to your reviews and that communication is what helps your "online presence" as well as where you come up when someone "googles" you.
I have not been able to access our google reviews for over a month now. I would LOVE to respond to the reviews we have but because google's employees don't want to fix this. I am still not able to access our business reviews. Everyone tells me the same thing "we will escalate the problem". This has been escalated so many times the head of google should be working on it by now. Thank you google for damaging my online reputation and keeping me from being able to do a thing about it.

I am the head of an organization called Anthropological Survey of India (under the Ministry of Culture, Government of India) located at Bogadi 2nd Stage in Mysore. Our office land line telephone no. But this number has been notified in Google as the telephone number of BSNL which is wrong. Due to this mistake committed by Google, several calls are received everyday from people, mistaking our number as BSNL number. It is a great nuisance caused to us. Please immediately rectify this by removing the following notification.

Will Mills
from Kokomo, IN
I don't appreciate you pushing your evolutionary views on me on your opening web page. I will be using another search engine.

I notice someone hacked into my Google account and change my recovery password information. I took snapshot of the contact info. of this hacker. How can Google help in taking legal action?

Jivan Bansi
from Guelph, ON
I Googled that site and alarms went off and I got a bad virus that took 6 hours to fix and my computer has never been right way too slow. Please shut them down. that is octavemusic that I'm talking about it wouldn't let me type it in the company name space but Google needs a better way to report websites that contain a virus!

Shelia Anderson
from Worcester, MA
I have a smartphone but it cant load anything, it jumps around to different pages, i had to unsubscribe from games i paid for but couldn't play, its so slow, pictures messages and sites wont load because that red star comes on and freezes everything.

Carrie Dinsmore
from Rochester, MN
Someone with an email address has been stealing from my credit card to buy Google games and whatever from Google. Also I have been getting emails for this person at my email address. I have sent messages to Google informing them about this for quite some time and for a few days I quit getting emails for this person now I got it again today showing fraud. I would suggest that you contact this person and stop them from doing what they're doing and also stop sending her emails are his emails to my address. The last email that I got for that person I can not do anything with so sorry I can't send you the info unless you can call me and help me give it to you. Google's customer service seems to be a bit off for such a large corporation, there is no complaint line or anything.

Carol Rogers
from Ottumwa, IA
On Nov 9, 2015 over $90 of unauthorized charges from your Google Social went to my card without my permission. I want the backed and disconnect from my Google social account. I have called my bank which is a federally run debit account for social security recipients. My telephone number has been given to Google with no help yet. I am expecting to hear by phone within two days or I will take legal steps. I have already called the child's father (boy is 14) too young to be on your sites anyway and he will deal with the boy. If he doesn't I will file charges and get help to retrieve my money.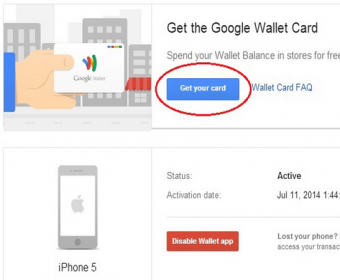 Brynn Helfrich
from St Louis, MO
All right. First of all, my sister thought it would be funny if I wasn't able to make a Google email account so she took my iPod and made it to my birthday. I'm 14 and you have to be 13 to make an account so she said I was 10. She made it all the way to the end and then hit 'done' and it took her to the 'you are under aged' page. Now I try to make an actual Google account and it always goes back to that page and I can't get anyone to delete it. So much for Google customer service!

Zahoor Muhammad
from Peshawar, NW
I am facing a bug in Google gmail chat of hangout. I am describing it in step by step detail below so that someone can help me.
1) Open gmail
2) Enter your user name and password
3) When gmail is loaded and its hangout loads properly click on the chat text box
4) Type and message to a contact and send
5) Press on the mouse roller button to auto scroll up and down (press it in the hangout area)
6) Remove the Cursor from that place to any other place on the document
7) The issue rise at this stage i.e. We will be not able to click on the hangout textbox neither we will be able to chat with our contacts until we refresh the whole page manually or to start a new tab window and browse it again

Bobby
from North Bend, WA
Our products were up there for years, no problem, then all of a sudden a month ago they shut us completely down. Over multiple conversations with a rep, the upshot seems to be that the shipping and tax amounts ended up LOWER on our main website than they were in Google Shopping. There's absolutely no way we can get accurate shipping amounts to show in G Shopping because we have no idea where the product is going! I have no idea what G expects us to do in order to make it exact. I have no idea at this point how to fix this, and the G reps are VERY non-helpful.
Just got off the phone with Google customer service again. Talked to somebody different (whoever answered, David was his name). He looked up the case and tried to transfer me to the rep who has been "helping" us thus far (Vincent)... I told him no, that's not helping. We've (our marketing guy was dealing with this before, now it's me, IT) already talked to that rep 10 times and nothing's moving, we're getting no direct steps for action to just fix whatever the problem is.
I told David that I need to talk to either his or Vincent's supervisor, not to crap on them but to just escalate this because obviously Vincent and David don't have whatever info they need to be able to offer a solution for us. I was told it would be 2-3 days before I get either a call back or an email from one of the supervisors. What a nightmare.

Ken Izzi
from Widnes, ENG
Hi i can't use the google search engine as it keeps having a popup that prompts me to except its advertising terms and conditions, even though i have gone through the other options to switch the ads & cookies off. Is there something else i have missed. This is getting on my nerves now. If i have to go through this procedure every time, i will use another such engine.

Someone has hacked my gmail account and he is using my e-mail address. I change the password everyday and I even register for verification code which is only asked once after I change the password. Every morning when I get into my account the verification code is not asked and the same person or people with the IP 141.0.13.13; 82.145.22.229; 82.145.221.205 which are from Kenya and Netherlands as it shows on last activity. I now don't trust this verification code system if the person can always have access into my account.

Dan Russo
from Arlington, VA
I was trying to access Quirky, the site where inventors pitch ideas, I was funneled into a site called "Enhance". I mistakenly assumed it was part of Quirky and detailed my idea. I found out later they are not, but only after they gained access to that idea, under false pretense. They should be prosecuted for wire fraud.

Al Epidendio
from King George, VA
I am bombarded by emails selling stuff I do not want. Most of them are emails I did not ask for. You cannot sell me anything! I am 68 this month, on SSI and cannot afford to buy anything. If you cannot stop sending this crap, I will go elsewhere. I am sick of spending time unsubing.

Michael Green
from Blue Island, IL
Frustrated as all get out. What the heck is wrong with you people. I just can't remember my password and wanted to change it. I am not asking for US citizenship! This questionnaire is impossible and asks questions that, if I knew the answer to, I wouldn't be writing this email with anger. Gmail is pretty impressive when it works, and the fact that I can't log on was my fault, before I was introduced to your outrageous form. Help me out.

Raymond Fullwood
from Colorado Springs, CO
I manufacture and sell a heads up display bezel for the 1999-2004 Corvette on ebay. Customers have been able to type in C5 Corvette HUD bezels and Google would direct them to a page where on HUD bezels would appear showing both OEM bezels by GM and mine which is an aftermarket bezel. For the past month Google has chosen to include all dash bezels to be included going from 1 page to more than 10 pages of bezels. Unless you know what I sell is an aftermarket product, customers are only seeing OEM bezels which is costing me many lost sales. I wish Google would go back to Great Deals on C5 Hud Bezels on Ebay like it has been for 8 months. I have tried repeatedly to contact Google with no results. Their service is horrible.

Clark Creery
from Melbourne, FL
I am so glad I am retired and I have time to search for fixes in Google. Years ago my USAF group needed a place to keep our records so I started the google group for our folks. It has given me good service but at times things change and I have to search high and low to figure out what is going on. No problem until Windows 10 hit the streets. I was able to set up the software but the new Edge did not support my password manager and it still does not. On top of that we were using google analytics.
I spent three days trying to figure out why my website would not support this review. Only today did I find a statement telling me that analytics does not yet support windows 10. So many changes and so much information to read, I will be dead by the time I figure out how to get help or fixes. I like google but I am very unhappy with the way it is managed. I know there are tons of differing machines and software but this is affecting my use of the issues.

Ashley R Williams
from Kannapolis, NC
I'm trying to recover/ reset my password and it will not let me. I recently upgraded my phone and number but it's saying the information I'm entering is wrong when I do use my old phone number. I use aol mail and I never had this problem with resetting a password. I will recommend no one to use Gmail because you can't even talk to someone.

Adele Stanger
from Tauranga, BOP
I would like Google to re enter correct information regarding my business that you have on your search pages. I didn't submit the information which is listed against our business name. It is causing my name a great deal of annoyance and frustration. It is amazing that a corporate entity as large as Google has no corporate phone number to call for support. I have also searched high and low for customer service information and found nothing.

Deborah J. Boyd
from Falls Church, VA
A few months ago I was having issues with my computer. I found a website similar to this and then someone called and said they were working for Google. The name of that company was InstaGeeks. I live with my best friend, Mary Green and she is the one who paid for the services. I was transferred from one company to another once the first technician said I had been hacked. That company was digi (do not remember the rest). Now yesterday I did not call anyone but I got a call from a guy who said he was from InstaGeek but the caller ID said Big Island.
He said our network had been hacked (I am thinking that when I introduced Mary's new computer InstaGeek was triggered since we have software they installed on my computer which is hardwired to FIOS of Verizon and all other computers are on a private wireless network. When the first time InstaGeeks worked on the network they charged Mary $400 but said it would cover everything for 5 years. This Big Island guy wanted to charge $700 and told me the first charge was just for viruses, etc.
I need to know if these people are authorized by Google and if so why? Where is the liability? Now I have just purchased a new HP Chromebook because the first one continues to have issues and since it is not Microsoft based there is no third party that can work on it by remote. Who at Google do you want me to send my old Chromebook for analysis of who and how it got screwed up.

Mike Parks
from Overland Park, KS
Dear Google Fiber Kansas City, 1600 Amphitheatre Parkway, Mountain View, California 94043. On April 22, 2015 Google Fiber came to install our TV and Internet services. The install was scheduled for 3 hours. The technicians worked in our home for 6 hours and were unable to complete the job. A second crew returned to our home on April 23, 2015 and spent another 4 hours. This crew finally completed the installation.
Subsequently, we had equipment in our family room that made a loud noise, feedback in our expensive Bose sound system, our high-end WiFi equipment not being used, our Sprint femto cell left out of the system and a myriad of other issues. We finally sought follow up service and a third set of technicians came to our home on May 18, 2015. This group re-did our entire setup, moving the main internet equipment to our basement (where it should have been to begin with), incorporated our WiFi equipment and generally solved our issues. Four days later, on May 22, 2015, our cable service stopped working.
On Saturday, May 23rd we called Google for service. It was Memorial Day weekend. You indicated you could come on Thursday May 28th. We contacted the crew that had been in our home on May 18th and they came out on Monday, May 25th. This crew, again, changed out equipment in our home and got our cable operating. Four days later, on May 29,, 2015, our cable service stopped working again. We believe Google Fiber is unable to provide services using a commercially reasonable level of skill and care and therefore cancelled service on May 29, 2015. Because the cable service was not working, we asked that be cancelled immediately and billing stop, with the internet to be cancelled June 15, 2015.
In addition, when the technicians fixed on service Monday May 25th, they somehow HBO added to our plan for $20/month. When I received the plan change confirmation email I immediately went in to cancel the selection since we had not chosen that and while I cancelled, your system actually changed just HBO to a premium package of $40/month. I have had to call and email multiple times in order to resolve this selection, as customer service agents were clearly not empowered to fix the problem they caused initially. I was billed both a partial month and a full month for these services I never subscribed to and spent hours working to resolve the charges. These charges have finally been resolved but not without an unreasonable amount of effort on my part.
Due to our cancellation, you now state we must pay a pro-rated construction fee of either $275 or $250 (we have received notifications with both amounts). We believe Google Fiber failed to provide service at a commercially reasonable level and that the construction fee charges should be waived. We have been unable to resolve the construction fee charges with your local customer service team despite many contacts and escalations. I have paid our final bill (without the construction fee) and yet I am unable to remove my credit card from your system so you will be able to automatically charge my card with this fee. While I can and will dispute that on my credit card, I would prefer to resolve it directly without having to go to that step.
To resolve the problem, I am asking for waiver of the Construction Fee charge as a result of our cancellation. I look forward to your reply and a resolution to my problem, and will wait until June 25, 2015 before seeking help from the Kansas Corporation Commission and the Johnson County District Attorney's Consumer Protection Division. I am immediately filing a formal complaint with the Better Business Bureau. Please contact me at the address provided or by phone or email.

Dick Beyer
from Coralville, IA
The Google search page always has a small cartoon at the top. The one today, 6-17-15, was very offensive, showing the Statue of Liberty crumbling and destroyed, with an American flag behind it! I don't have to put up with this political crap and am switching to Bing immediately. What ungratitiude and arrogance!

Eileen
from Watertown, NY
Was at daughter's home, Ottawa, Ontario, Canada and using her computer and was refused. Questioned the use of her computer. Since I am 72 and technically challenged I realized I had a problem. Struggling to correct this misfortune, things went down hill rapidly as I was asked for the phone number I used for verification. I had lost this phone months ago and had a new phone 1-315-486-2805. I have since found the Trac phone and recharged and added minutes. Looked for the SMS number, but realized it could not be received because the phones battery was dead. Help me please. To make matters worse.... I was trying to make payments for items purchased and it was the last day for payment. Now I am blocked from shopping because I did not cover my bids at the given time. As I said it all went down hill rapidly. If you would like to hear about the "cherry on the sundae".... I was suppose to be back in New York on my own computer, but became ill, as we ate at a Buffet and I came down with food poisoning ! I am so frustrated at this point... is more than just an email address, it is a combination of names & a life number of my ancestral Scots.

Towhidul karim
from Dhaka, C
I was unable to send any e-mail from g-mail. There showed that delivery status notification failure ,technical fault of permanent failure. My another e-mail account doesn`t open. There showed that your password is in valid.

Linda Wilson
from Fountain Hills, AZ
The ads that cause content I'm reading to move are extremely hard on my eyes and brain due to sensory issues that are COMMON problems for people. I know that companies want their advertising to disrupt people's web browsing to bring attention to their ads, but that is counter productive since we lose patience with the page and just close it. I click on plenty of advertising links, but only the ones that don't move, blink, and cover content. Irritating people is NOT the way to sell. I know that Google isn't the only one to allow these types of ads, but seriously, I will find news sites that don't do this and they will get my business.

Edwina Montgomery
from Chattanooga, TN
Someone purchased one of your products and charged it on my visa card. $200 on 3 separate occasions 4/2/2015.. $50; 2 on 4/10/2015... $50 and $100. I called Google on 4/28/2015 and spoke to several people. I was connected to Austin and he was going to get back to me. I called this morning and no one knows him, and no information in the computer regarding our conversation. I need my money back!!

Nnanna Wagbaranta
from Sheffield, ENG
I am not able to open my mail because you are always asking me to sign up instead of signing in and you are always claiming that someone else own my mail address of many years. I do not want to sign up again when I already have my gmail address. Please let me sign into my gmai address.

I have many emails that I would like to answer, but I have to have a "Google" account. When I try filling in the information, Google wants to know my Gmail email OR I can use my present email address. Which is the one I put on, and the response is "Gmail address not correct. I DON"T WANT GMAIL!!! I have a Gmail account and had nothing but problems. I want to stick with my Yahoo account!!

Edward hallett
from Treorchy, WLS
Purchased email account and photos and videos of my first and second child being born all lost as all accounts and apps have been hacked and can no longer use emails or apps so phone no longer any good to me as I can't do anything with it no play store or anything. Reported to police and fraud squad who are investigating further but three mobile refuse to do anything for instance replace handset stop contract and been right rude. Htc also not helpful and Google well I've never ever been spoken to in such a manner, and also repeatedly hung up on the line deliberately considering had been waiting long time in que and ringing from Wales near Scotland UK to USA.
I've tried all avenues but not treated fairly as I pay and haven't missed a payment for 7or so years 45 pounds monthly to be told they won't help even replace fix or stop contract as phone no longer any good to me but just having people accessing my accounts when they feel like. Where is the security my children wife and I are now looking over shoulders. They have our my mostly identity please can somebody let me know what I should do please

Yesterday my Samsung Galaxy S4 phone did an automatic software update and it STINKS!!! It has made my phone VERY hard to read and terrible to use. The screen colors are HORRIBLE!!! I called my provider, AT&T, and was told there was no way to change it and no way to go back. I was also told GOOGLE is the one who designed/implemented the update.
THIS IS MY FORMAL COMPLAINT!!! I HATE IT !!! If it cannot be removed/changed then I will have no choice but to get rid of my phone...I cannot use what I cannot read!!! I called google about an hour ago to tell them I didn't like it and see if there was a way to change it...I was told, not their problem, call Samsung and then they hung up on me. VERY DISAPPOINTED IN YOU GOOGLE ALL THE WAY AROUND!

Christina S
from Princeton, NJ
Everything else about what you do is just fine, except your new maps STINKS!! Trying to contact you is nearly impossible. I've just taken so much time out of my evening to try and make this complaint because the frustration of using your new mapping site is so strong I had to speak my mind.
I am in a hurry to get to a new location tomorrow and I still cannot get comprehensive directions. I cannot see the turns or the streets. We all, all of us out here, we all hate it. Please don't make us work so hard to find simple directions. Why is it so convoluted? Don't any of you test the things before you roll them out? And I mean with the average person, not your high tech team.
Really super annoying. I will not be using them anymore.

I had my gmail account for many years. Today I called Google tech support to find out why im not able to send emails from my android. My question was not answered, instead they tried to sell me some protection software because they've detected suspicions activity on my account. I said I don't want any protection, they did not like it and blocked me completely from using my gmail. Their respond? Oh ma-am this is for security purposes and if you want to gain access to your email you have to pay $89 fee. What? Complete ignorance, disrespect and abuse.. It seems they can do whatever they want in India and no one supervise them. I am so outraged.

pinuckle hillbert
from Billings, MT
Okay so here we go. I don't get why you can make all these sites on Google and phones or whatever it is but on Google doc's you can't make it capitalize words on its own. I mean, come on! If they can make a guy go to the moon, you should be able to make it so it capitalizes words on its own. Geez o peas buster, get your head in the game. You want to be the best, well fix this stuff. This is no joke man. Come on. Your smarter than that because I spend all day on the computer like some people. I thought you were the best until I see that it doesn't capitalize words on its own. See, on this deal, it capitalizes the I iiiiiiiiiii See, you should make it like this. ... ps I'll still use Google cuz it knows everything.

Janette Damsma
from Oliver, BC
I was shocked to have been turned down by Google when I filed a complaint against a man who has been cyber bullying me for years. He made blogs and websites impersonating me, making violent reference to my personal body parts, and defamed my character by stating publicly that I am a stalker, a satanist, and that I do pornography, along with my home address and place of employment. I have legal complaints filed with the police against this man for harassment, yet Google refused to take down the crude and defamatory blog about me which has led me to undergo psycho therapy including suicide counselling.
The articles written about me have affected my personal relationship, my employment and devastated my family. I am considering taking further legal action, both towards the man in question and towards Google for allowing this to happen, even though I have written complaints to Google begging them to take the websites linked to my name down. I have tried to reason with the perpetrator begging him to remove the defamatory statements. He exploited me by telling me that I had to give him large sums of money to have them taken down. I am trying to further my career as a holistic practitioner but these websites have stopped me from moving forward in my life due to the fear and humiliation that has come along with them.
I am begging Google once again to please support me in removing this defamatory site and take action in fighting cyber bullying which has clearly been an issue that has and is causing serious emotional harm to victims, leading to trauma, depression, anxiety and suicide.

julien codaccioni
from Dublin, L
I would like to share with you my frustration about your email services, gmail. it is getting harder everyday to connect to your services. this morning, i tried to connect and got the error message, server not found. i woke up at 5 am to send an important email and could not do it. this is happening way too often. i had the same experience at least 4 times this week. i now have decided to switch and open an email account with another provider. your services are really not living up to the standards. FYI i am based in Dublin, Ireland. Very unsatisfied with the quality of your services and it is almost impossible to get in contact with you. will not recommend Google products to anyone.

d'Anne MacNeil
from Mesa, AZ
Experience NEGATIVE TO THE MAX. I am 64, disabled with cataracts, do the barest minimum on hand me down computer from Daughter and 95% computer illiterate at the least. My major enjoyment is playing games on PCH.com; but no longer, as google "ad(non)sense" takes up a third of the page. I have to blow up images to play & your "adsense" causes the game part to go partially out of the screen and impossible for me to Play. I try to survive on disability only, keep all I own in good condition, have no money to spend on anything that is not totally essential. I am not a possible consumer for your adsense businesses. PLEASE REMOVE ALL ADSENSE ADS THAT I AM GETTING; DEEP SIX MY E-MAIL ADDRESS AND GET OUT OF MY GAMES!!!!!!!!!!!!!!!!!!!!!!!!!!!!!!!!!!!!!!!!!!!!!!!!!!!!!!!!!!!!!!!!!!!!!!!!!!!!!!!!!!!!!!!!

walter allen
from Windsor, ENG
Bad day on my Macbook pro 15/04/2015 using Google search engine every time i clicked search up would come a second page usually a computer cleaning program. Noticed that it was all going whilst i was using a third party app in the failed installation of a tomtom drive. After using the correct tomtom installation the problem still existed i checked downloads and applications and removed uninvited programs. The problem screen adds continued i sent email to Me & support@dealply.com Ticket Received - [#28165] annoyance. On Wed, 15 Apr at 10:52 AM , Walter Allen wrote: Have Dealplay adverts on my mac book pro. My page is safari with Google search engine, followed the removal instruction at (Google extensions) can't find deal play on the 6 extensions listed please help.... Reply We understand from your request that you are having difficulty removing the DealPly software and would like to offer you additional support services to help you uninstall DealPly. One of our customer support representatives would be happy to remove the app for you by using a "remote desktop" program of your choice like TeamViewer...... I have overcome the problem by using Firefox search engine The complaint is regarding how outside operators can place unauthorized programs on my computer.

Romulus Paradise
from Ha Long, 68
Please return my bookmarks to the previous format. I did NOT ask you to change my bookmark manager into a childlike, colorful space wasting, time wasting playground of balloons. I am an adult. I can read words. I like my bookmarks in a written list. I DO NOT want this change to my bookmark manager. please return it to its previous setting, or tell me how to. Please, in the future, ask before you decide how my interaction with MY computer should look. Thank You, Romulus Paradise.

Quinn Henry
from Jersey Shore, PA
I bought myself a Samsung Galaxy Tab 4.0. Very nice tablet and everything, but the storage. I, actually for my birthday, got myself a 16 Gigabyte micro SD card for apps, and music. But you have made it so you can't do this. I honestly think this is one of the worst desicions google has made. And I find myself in a hole with it, a lot of people do. This needs some serious tweaking, because getting a 16GB card was a waste of money at this point. Two stars is very kind in terms of my anger at this point.
Have feedback for Google?
Thanks for your feedback!
Sorry. Please try again later!