Google
Google Complaints Continued... (Page 5)
425+ reviews added so far. Upset? Call Google corporate: 650-253-0000

We have our address listed in Google as their place of business. They also have a map showing their businesses are operating at our home address. This is a private residential address and we are sick of getting their mail because of incorrect information on Google maps, and would like to complain. Where is their corporate contact information?
We have lived here for 4 years and wish Google to remove these adds from the internet. I understand that businesses online did operate from this address some years ago , but to our knowledge not for about 6 years. Please someone help fix this at once!

my neighbour aunty's image was posted in google it was unlegal so remove it from the google search. is there a way to remove google images from search or at least stop them from showing up, please it's important that we stop this my aunty is very upset that her image is posted in google, she does not want people to be abel to find these at once. working to solve it but unable to find a contact info or email with the google, they seem to not wish to help us solve this dreadful problem!

The comment made about myself as owner of All Property Apparaisal Ltd. is "This guy is inept and should not be allowed to appraise anything". I would like to know who who filled this comment, in that I have been valueing properties for over Thirty years and have never had a complaint. May have had a disagreement over values when the owner feels his value is somewhat higher than what was in the report.
This complaint in my openion was put forward by a person whom I feel, felt that his value should have been $75,000.00 plus higher. In his neighbourhood and quality of home this was not likely. Or it came from my X-Buisness partner. If you will not supply me the details of the complaint and/or who was responsible then remove the comment on all locations where it appears.

We have had nothing but trouble with Google. Google double click keeps coming up on our back button. Google is slow to connect to the internet and their e-mail account is difficult to use. They put up all of this stuff,We do not use. I am not interested in their scam advertisements,facebook and twitter. Just want simple and something easy to use. So tired of having to run our spy and virus removers. About ready to use a different home page and e-mail. Our internet explorer keeps jumping around and doing all sorts of stuff. I keep having to use my Mr Fix it program. It works for a while until we do searches on Google.

Google, my wayward and daft child. How thou hath enjoyed thoroughly making a whole generation of information-age children victims of your censorship. A mere year or two ago, a search with very specific political/societal connotations promptly resulted in suitable results: if I searched for "rap sucks," I would get pages expressing and arguing that idea. If I searched for "google is a bunch of over-educated and somehow under-thinking twats out to make the world an extension of contemporary values" I would get a page that damn near tried to fit the search terms.
Nowadays, however, if I search "rap sucks," I'm sure to get a rap song containing the word "suck" or "sucks." Cool, Google, real cool. I could search for "Pu-239 passing Russian border," and my first result will be related to some sort of consumer product, pop-culture news, celebrity events or pop-culture music. F*** you, Google. I wish I had aborted thee.

Can you explain why google is taking so long to come up on my system it only started happening when you changed to MYSTART INCREDAMAIL I dont know why you did that it has slowed my connecting to the internet time down and has trouble connecting to sites and before you start pointing the finger at me the user and my computer drivers and software please, maybe it does need looking at AT your end. My computer has recently been debugged and whatever else so I know it is running at its best from the technical side on software and hardware so please DONT start mucking around in my system without my permission.
I know you are reasonably intelligent people running this internet provider system but even the most intelligent people can have off days and Telstra in Australia are in the process of and have just started to use higher technology through wiring and connecting towers to make life easier for the user SO AGAIN CAN YOU GIVE ME SOME KIND OF EXPLANATION AS TO WHY THIS IS HAPPENING TO MY COMPUTER. Maybe going to a different opening page to connect to various things instead of that b…..y incredamail might help

Does Google want to lose customers? Why can't they set up the instant search feature as something that you have to "turn on" instead of something you repeatedly have to turn "off" I am now using Firefox and Yahoo which by the way, doesn't require 3 steps to utilize in peace! I find the instant search feature most annoying and I've finally had enough. I am certain that there are thousands more who feel the same way. What is wrong with you people at Google anyway? If it isn't broke, then don't try to fix it for those of us who prefer to search the web without all the distraction! Not a fan anymore.

The American Psychiatric Association has affirmed homosexuality is a mental disorder. This morning there was an ad from google chrome on Hulu extolling this mental sickness by saying "it only gets better." This is not only deceitful, but is also an attempt to elevate a mental derangement – by definition – to a level of legitimacy. Will google next decide to do this with a psychopathic killer mindset? Why would Hulu allow this type of content? The root cause of the psychopathic killer and the homosexual is the same – mental disorder and sickness. These people legitimately belong in a place where they can receive the mental care they need.
This is not a civil rights issue no matter how much these mentally impaired people want it to be. Their condition is NOT comparable to racism b/c a person cannot change their race, however, a person with this mental disorder can be cured. The facts are that many have been cured. Check the facts out. You will find there is no factual way to deny the truth of what has been said in this post. A hysterically emotional stab back at this posting does nothing by show support for what has been said here (ad hominem – look it up).

I typed in Rod Licence renewal on Google, as a first time applicant I clicked on Fishingrodlicnce.com and followed the application instructions on the website. At the bottom it had a tick box saying this application was not refundable, I procceded I have a blue badge so put the number in the box, the cost was £41 per years. I have since found out that if I had gone to the Environment Agency site I would of only paid £18. This Rod License Renewal Scam on Google I find is totally unaceptable and a con.

"Google Instant" is like a virus that keeps coming back to plague my computer. In a way it is a virus; the functions that I have set up to safeguard my computer won't work when Google Instant is turned on. Avg Free fails to post search results after the first ten items. I hate being continuously second guessed by Instant. Google Instant should be an option to be selected, not rejected through a painstaking process to shut it off. Every time that I restart my computer or clear history I have to do it again. I could scream!!!
Why are we forced to either repeatedly disable or live with bad programming, when it would have been so easy for Google to just have a checklist to the side for options to be selected without backtracking through the search options to reset the unwanted parameters. If I didn't hate the appearance of Yahoo so much, I would go there. Why is it when a comment or complaint needs to be issued to Google, there is no Google Complaints Department to be found? Is there something about Google that is so sinister that the are in hiding?

I received a spam email on my gmail account. (I'm assuming that gmail is "Google Mail". I tried reporting this item to the FBI to no avail. I tried replying to the sender of this email, only to receive the following message from my gmail account. "Senior Romance " does not appear to be a valid email address. Please check the address and try again. I tried calling my local FBI Atlanta office to inquire as to how to solve this problem. The FBI employee advised me to find out how to report spam through my gmail account. So my question is: How am I to report spam entered in my gmail account when there is no "Report this as spam" option in Gmail.
The body of this letter was nothing but html hypertext. I'd appreciate some help on how to nail these senders once and for all! Is there no help here from on Google High?

That handy page that was a good reason to stick with Google Chrome is now worthless. Because Google Aps now appear at the top of the new tab page, I have to tab repeatedly to get to the links to the pages that I frequently visit. Because the # of aps on the new tab page keeps changing, I can't memorize the # of times to hit the tab key to get to the particular page I want. So like in the bad old days, I end up using the mouse or ng tab a dozen times access the links to the webpages I visit at least once a day w/o the mouse – very hard on people with carpal tunnel problems.

Please find a way to let us turn off the Google predictive search feature, that has rolled out in updates recently. It is now the default search feature when I open up a browser, and it is also on my Comcast homepage search engine. It is the most annoying feature ever, and has no redeeming value for me as I look for things each day. Everything I search for on Google now takes five times as long. Instead I am now using Bing, Firefox or Safari for all my searches because this predictive search feature is freezing everything up.

The predictive suggestions from the Google search bar are nothing more than spam and are ruining the Google experience for many of your customers, and as you know full well it can not be turned off. But I can turn off Google and choose a different search engine. This would be a shame for those of us who have remained loyal to Google for many a year. I predict that I am not the only person to suggest this!

I was using a company to host my Google maps the person i was dealing with became unreasonable the site was paid to that point. I received my pin,# from Google I gave it to this guy he put it in his name and i can't get it back, in the mean time he is trashing my site and has changed it around how do i Get it back into my name.

I ordered my 7 inch touch screen android google netbook on january 27th and here it is february 12th and I didn't receive it yet. I look for it to come everyday, and still no box at the door, my status still say's preparing shipping. What is going on with my order. Thank you

Hi can you please remove my picture from your Google street photograph. I don't want to appear on this picture and never gave you permission to show me like that . The picture is located at 13 crouch road RM16 4bx, I have not given permission for this to be used nor do I wish it to be now or in the future by Google or anyone else. Thank you.

googles new prediction search is extremely annoying, as soon as you type the first letter in the search box it goes searching and comes back with web results that you're not interested in and it slows you down every time you put another letter in, it goes searching for websites and it doesn't let you finish the word your searching for, in my opinion it's a been a big mistake. the old google way was much better where it only showed the results in the drop down without finding the results and let you choose from the drop box without slowing you down. annoyed extremely, if it doesn't go back to the old way, am leaving google and finding myself another search engine.

we are trying to get our website up and running on google but another company are using our name to promote their company. If you put in Party Mania Cambridge into the google search, Party Delights website is the first link. Is this illegal as we have called them to remove this link as it is stopping us from advertising our company!

google management, i would like you too see the… management of your google account as any other outsider is trying to fool the inter net user by making an issue of wining prices in lotto game. i humbly request you to check those fraud members who all are using the google in a wrong way. thank you.

I downloaded Chrome to use until Firefox fixed the recent problem it was having of crashes. I have nothing but complaints about Chrome. I can't visit my U.S. Army email account because there's a certificate error. IE and FF let me bypass this, but not Chrome. Newsflash to Google: No .mil website has a certificate. Does that mean they're unsafe and you shouldn't allow me to visit them? Also, with other browsers, there's an arrow at the end of the address bar so I can see the history of websites I've typed in. This was something I used a lot, but I can't do it with the version of Chrome they're offering. I'm forced to search through my history. My list could go on, but I don't want to waste any more time on Chrome.

I got an email from GOOGLE MANAGEMENT BOARD. [asia.google@asia.com], Looks like some fraud mail , please let Google know that some persons are using their logo and fool the internet user. Google 11th Anniversary Presentation Centre, Asia branch office. Nongbon, Pravet, Bangkok, 25530. Thailand.
REF: CONGRATULATIONS !!! DEAR LUCKY WINNER !
Your email address has been selected as one of the lucky winners in the second batch of the on going Google 11 Anniversary Award as organized by Google Asia branch office in Bangkok, Thailand. Therefore, you have been awarded the sum of Five Hundred Thousand United states Dollars ($500,000.00USD) only.
Note: Lucky winners do not have to purchase a ticket to participate in this lottery program, all email was selected from the Canada, Australia, United States, Asia, Europe, Middle East, and Africa regions. Email account holders who receive this notification are hereby advised not to neglect this alert, because this is their chance to be part of the favor.
This promotion was set-up to encourage the active usage of the Internet Google Chrome®. Hence we do believe that with your winning prize, you will continue to be active and patronage to the Internet Google Chrome®.
Award Reference code:GOOGLE568A009
File number:G245
To claim your winning prize kindly contacts our office with below details ASAP:
==============================================================
Dr. Patnam Amorn (Funds Transfer Manager)
E-Mail: patnam.amorn.ftm@accountant.com
Tel: +66-897-822690
==============================================================
VERIFICATION AND FUNDS RELEASE FORM. (ASAP)
==============================================================
(1) Your Full Names:
(2) Your Tel/Mobile Number:
(3) Your Nationality:
(4) Current Country:
(5) Your contact Address:
(6) Occupation:
==============================================================
Once again: CONGRATULATIONS!!!
Regards,
Google Management.
Asia Branch,
Bangkok, Thailand.

So the Google Adsense competitive ad filter is terrible. The Adsense competitive ad filter is honestly a piece of crap product that Google should be ashamed of. It works like this: when adsense shows ads which are either competitive or irrelevant to your site (which happens all the time) you can put them into the Adsense competitive ad filter so Google will stop displaying them. Sounds good in principle, but in practice it is terrible. You have to cut and paste those ads into the Competitive Ad Filter, and have to wait at least a couple hours to see if it works.
The Google adsense competitive ad filter it only works about 75% of the time! And now I have so many blocked competitors, I never know whether I'm adding a site that has already be blocked or not and I have to go back and delete the duplicates. Basically, Google either doesn't want you to use the Competitive Ad Filter or did a terrible job of designing it. I have tried to block sites that I don't want being shown, honestly because they are adult subject matter and I run a blog that I want to be family oriented. For awhile I had a Christian website that ran nothing but psychic and atheist religious ads. I had to watch my ads and copy and paste every single one I wanted blocked into my competitive ad filter, one by one! Can we get something a tad more efficient please Google adsense?

Questions about work-at-home offers are some of the most frequently asked questions to the BBB. Consumers want to know whether offers to earn money working at home are real or scams. Rebecca Jarvis offered advice on "The Early Show" about how to avoid the scams and pull in some real money. If you do a Google search on work from home, 99.9 percent of results will be a scheme to try to rip you off, according to the Better Business Bureau, she says bottom line: You shouldn't have to pay money to get a job.

What happened to the little guys? Google has a monopoly on all the data that is out there today, or is that just me? I know facebook and other things have tons of users, but seriously Google is taking over! I own a small parts business online and Google represents most if not all of my traffic. If I don't do exactly what Google wants and how they want it, then I am in danger of being banned from their searches, and that would be devastating to my traffic!
They know so much about everybody already and have tons and tons of information on everybody who has every done a search at Google over the years. Honestly who hasn't shared stuff with Google they would never tell another person???? I guess I am just in a complaining mood, but I found this site and figured what the hect.

Pamela Reamer
from Anchorage, AK
I have a Samsung Galaxy S7active phone and the last update, Monday, June 25th, was a Google update. I no longer have text tones, my phone runs terribly slow, and I keep getting pop ups that I cannot get rid of. I WANT MY TEXT TONES BACK!!!!!!!!!!!!!!!!!!! I contacted AT&T and they are unable to resolve this issue and suggested that I contact you since you did the last update. I want my phone back the way it was - working!@!!!! not like now. It is very slow to respond - texting, moving to other apps, and looking things up on the internet. I am so upset that ALL my specific text tones are gone with no option to bring them back. Please resolve this problem.

Jupiter Pest Contol
from Bengaluru, KA
Respected Sir,
I am from India. I take Your GMVT service From 1neclick Online pvt ltd. they have committed me by name of google that they will design website, but latter they told they will dising a web page. but still date i haven't Receive any service. So please can you help me. im uploading my bill copy also.By looking at the name of google i have given the ad but i haven't receive any kind of service.

Peter Langdon
from Marysville, CA
When I filled out an online application form for a professional organization my email address of course was required. The box auto filled my gmail address which I deleted and instead entered my company address. Once the form was completed it stated a confirmation email was sent to complete the registration. I repeatedly checked my business address but no email. Then when I looked at the unread emails on my I phone the confirmation email was sent to my gmail account! Google has no business manipulating my information in this way. In fact I DO NOT LIKE the way Google wants to constantly auto fill my information. I do not need their AI telling me what to enter, I am capable of doing that myself. I will probably close my accounts with google and never use any of their services again if at all possible. People worry about "big pharma" "big oil" & other corporations. I know that our biggest danger is "big tech"!

Kevin J Hebert
from Orange, TX
I am trying to set up my cell phone but I can't get past the Google set-up. It will not accept my password. I have reset my password online successfully but when I enter it into my cellphone it will not accept it. I am not able to contact Google in any way. The Verizon Wireless representative could not either. My cellphone is inoperable due to this. Google has made itself completely unavailable.

Kelly Holcomb
from Sacramento, CA
I don't like you Asking so many questions. I turn off auto update, it turns itself back on. You invade my privacy, you save info I don't want saved and it is a MAJOR fucking job to view all privacy rules and location rules and then you have to have computer knowledge of what it all means!! I like your search engine and games and the rest you can shove up your ads!! You have no idea how many people I know that are saying the same thing......I don't want your assistant, you make,sure you download updates to see what areas you can target and then force a bunch of bloatware!! I want to throw my cellphone now. You provide gadgets and hacks but only the people who know how to use are hackers!! and every time I talk to Google I talk to a foreigner with the same accent of those who hate our people!!! Fuck off Google I believe YOU are the enemy!!!! Like Obama!!

cindy
from Los Angeles, CA
I hate google why is there no number or real person to talk to. I rest my phone and dont know my passcode im locked out my phone why did samsung allow they have no right to lock my phone i need my phone and all because a stupid password, a class action suit should be brought

rollie oberg
from El Cajon, CA
I keep getting calls all day long from google people and my number is listed on the do not call registry
the last google listing number from shannon is 414-510-1381 personal and 619-309-1789 caller id
please stop them by any means means possible even killing them is fine with me

Wanda Lowry
from Henderson, NC
I have been trying to get back into my account I don't want a new account I want that one I have done everything it ask and it can't still can't be found I took screen shots and everything they said I had to pay for help. I can show my ID and you can clearly see that me and I'm still in my account I just need a new password but it keep say I need to recover my account it's not lost. Just need to rest my password.

natasha matthews
from Chatham, ENG
since feb 13th 2018 I have reported spam, hack ,fraud to google and gmail in the process I have broken two mobile phones and my tablet is now frozen I assume by the hacker, I have conducted two hard resets as instructed obiously it failed. I have no form of contact, and loosing business as I am self employed and communicate mostly via facebook. I have no access to any online account. even my bank was violated by this. it is appalling that from 13th feb up until todays date I sit here trying to sort this situation. I'm considering law advice if this is not sorted in the next few hours.

Sylvia Keene
from Milton Keynes, ENG
I ordered a wig from wigsmart 05.03,2018 the style was called Jamie Lee Curtis. The wig I received was nothing like the style I ordered. They asked for pictures of me wearing it I obliged. They offered me various incentives to keep it the last being a 30% refund and keep the wig. I've stood my ground insisting I get a full refund of £75 plus postage £15,60 to return it with insurance. I did not receive the mesh-like wig cap with the order. I have emailed them twice asking for confirmation of receiving £90.60p refund, no answered received. There service has not been good, many emails telling me how hard staff worked to make it and many more with differing % refunds. I am loath to return the wig I feel there is no guarantee I will see my refund. Please can you help me
Sylvia Keene

Vonnie James
from Victoria, 05
Dear Sir/Madame,
I am Vonnie James, the president of the Grenada Baptist Association and pastor of Rose Hill Baptist Church and also Acting Head of the Conference of Churches in Grenada.
I have a number of email addresses with you.
For some months now, someone named Jnice has signed up to Match by Mail and I have been receiving unsolicited emails from Match.
I have tried deleting myself from MACTH but obviously, as I said someone else signed up my email and so to no avail.
I am writing you for help from unsubscribing my email from Match by Mail.
Further, if I continue to receive emails from that site, I shall endevour to take legal action.
Find below is relevant information concerning Match by Mail.
Thank you in advance
Kind regards,
Rev.Vonnie James
Match by Mail <matchmail@connect.match.com>
reply-to: "donotreply@connect.match.com" <donotreply@connect.match.com>
to: Jnice <jamesvonnie@gmail.com>
date: Fri, Apr 13, 2018 at 4:26 AM
subject: You have 16 new matches: submissive, Age 49 from Monroe, MI...see more.
mailed-by: connect.match.com
signed-by: connect.match.com
unsubscribe: Unsubscribe from this sender

robin bensette
from Belle River, ON
Been trying to get into my acct for 1 and a half weeks. Been getting the run around not impressed. when I go on internet to recovery they send me to my husbands yahoo. acct I have to close google to be able to access it. Please just sms me or my daughter 3991 Please help me get back to using my acct. Thank you

James Campbell
from Cabot, AR
Your website sucks the only thing it can do is saying not responding

Typed in www.office.com/setup into google to load a Microsoft office home and student card and was redirected without my knowledge to a site setup to look like the real site. Thought I was dealing with Microsoft but ended up as a victim of fraud and lost over $900. How did google allow their site to be hacked and can I get my money back from google?
Googled what happened to me and it has happened to thousands of people, so google knows already and are what are they doing about it? Was dealing with fraudsters called Brightpcguru Inc.

Brandon Waters
from Georgetown, TN
Yes I have been waiting for months now on the phone every day seems like with Google and receive my big so big I had a promo code of getting hey Google pen with it. Have been promised that they would get in touch with me with now much it's been four months I would like for this to be checked into immediately

Barry Duffy
from North Fitzroy, VIC
Gmail.Is sending my outgoing mail to draft folder and incoming could be anyware.This problem has been ongoing for
months and as I am deaf I have only emails to contact anyone It is very distressing for DEAF people.Also I get repeated
messages to rectify my account which was done 2-3 days ago.It is the reason I won`t make google my default.If you
don't` rectify this problem in 24 hrs I will say goodby to google forever.Barry Duffy=btduffy1935@gmail.com

Mark GOODLIFFE
from Beirut, BA
After at least 10 years with Google as my default search engine on PCs and Macs both at home and work, I am re-setting all browsers to another search engine, definitely not Chrome and all related system folders and files will be deleted. There are 7 computers in my family, plus my work desktop and Google will be expunged from all of them. The reasons are two-fold.
1. Google's marketing of Chrome over the last 5 years has become increasingly aggressive and abusive. I tried Chrome only once for a few days and did not like it. The homepage was very intrusive with flashing banners and pop-ups and demands for me to check security, to get get hold of my private details I surmise. Chrome has the worst reputation for privacy - some of my AV ware classed it as a PUP or worse. It is my decision alone if I want Chrome or not and I do not buy and maintain computers for Google's marketing campaigns. They are for me - not for Google or anyone else.
I recall the Chrome marketing started with random, occasional pop-ups on Google's homepage, then it was bundled in with software/driver updates of what I thought were bona fide companies who I actively discriminate against since. The Google homepage pop-ups increased in regularity and resistance to removal. As of about 3 months ago Chrome pop-ups are a permanent feature on my large work desktop. Google does not advise how to stop it because you thinks its your right. I asked our IT Manager to manually delete the manifest.dll files which worked for only one day - I believe you have written it into the HTML code. Obviously Google's hackers are highly trained.
However on my family's 7 computers, there is particularly aggressive and complete AV software that removes everything I have found. Nothing comes back after that. But this abuse is obviously a deliberate and pre-meditated decision of Google and I resent it. Henceforth, I will not allow any Google browser system files on any of my computers.
2. If you are still reading this, the removal of View Image and Search Image functionality today, was the last straw with Google. I have read your Twitter announcement but I reject the reasoning. The best way to protect IP is not to publish at all, but these numerous image subscription companies embed their logos all over the images anyway. And there are very few users with the specialist advanced skills and software who could remove the watermarks and frankly, its more trouble than its worth when there is often matching images from other sources without them. No doubt there are other reasons that Google does not wish to publish in the public domain such as subscriber loyalty. By actually seeing a product image is marketing for that company, because if its the sort of product I am looking for, then I'll hit Visit. Most manufacturers I found this way and will want to purchase their products.
But Google have tried to make it difficult and made sure of their subscribers' loyalty by forcing users to visit their websites. But the reality is that users will simply erase Google and Chrome from their systems and use another search engine and/or browser as I have done. I've looked at some now and they all allow to view, save and search for higher definition. I don't need to look any further - its too easy.
Google used to be a good company with the right attitude towards users, but over the last 5 or 6 years you've become increasingly greedy and consumers know it. When you lose enough of us, then Google will learn. I regret it has come to this.

Marjorie
from Littleton, CO
can't reassign phone numbers to different business accounts; they uploaded information to phone number without my permission or my doing so; I can't find information I'm seeking because previous search algorithyms are sending me elsewhere (I guess), I can't even find information when I search with the exact words in the url either from .com or .ca when looking internationally, I can't manage my multiple accounts with fluidity. It's getting worse. Need a search engine for that markets small businesses and small sites - maybe then I could find the information I'm looking for.

Ryan james
from Wellington, WGN
You tube red is appallingly bad
the reason is that you tube red, unlike the normal you tube, will not play on multiple devices in my home.
I have several TVs in my house and I play you tube on all of them
with the normal you tube this is fine,unfortunately with you tube red, my tv says ....YouTube red is being used on another device and it stops,
You tube red is useless and I wish to cancel, because it cannot be used on multiple devices in my home.
many other services, Netflix Lightbox, etc do allow play on multiple devices in my home. So ....... Why not you tube red ? Please explain ? Unhappy You tube red customer , Ryan James Flat 3, 4 Frederick street Avalon lower Hutt new Zealand, Phone 022 404 4706

sujata sahoo
from Bhubaneswar, OR
this is a kind request of mine to google...please kindly recover my email id. I don't know who hacked my email account .I can't even enter in my account can't check my important mails .This id is very important for me .Please consider my problems and kindly recover my id. I have tried many different ways but still google has no respond. Please consider it.

charlesbaagyi
from Accra, AA
The name provided was used to create an account some time ago which cannot be remembered now. Meanwhile the google as a company is not making it easy at all for me to either retrieve or create a new one.I'm completely devastated because I cannot access google play store to inatall any app. I'm currently out to date because I'm not on whatApp or any other social media. Please I need help.

terrence murphy
from Guayaquil, G
i am sick and tired of spanish come up in my browser i have my setting in english what's the problem.
other browsers do not do this. chrome is having problems all the time . i pretty much have had it.

Ian Pilkington
from Montreal, QC
It's absolutely awful that I can't sign in to my account on another comp/Laptop other than my own. I currently do not have a cell phone so I can't receive verification texts, so I sent my email and you STILL couldn't confirm it's my account, what an absolute JOKE that system is, absolutely pathetic, it really is...I have work to do this weekend, and now I can't, thanks google, you absolutely suck. Sort it out and get me back into my account

Richard Stephen
from Ry, 82
There is a compant trading under "faztplay.com" who is pretending to be you "google" and offering a free iphone 8 instead in my case a samsung. Suddenly you are on a 5 day free trial which will automatically become a permanent agreement that costs 49$ a month. I thi9nk that I got out of the agreement, but I really believed that I was dealing with google until I got home and checked my mail and found that there is a company called faztplay.com who hides behind your name.
Google should be more professional than allowing this to happen.
I am very surprised that it is so easy to confuse customers.
yours
Richard Stephen

Oleg Ivachkiv
from Astoria, NY
Hi,
Why does Google discriminates against the White Males.?Is it a normal practice at Google to give preferential treatments for Jews, Indians, Asians, Females, and be bias toward White and Black Males, also against Hispanics ?

My daughter called google in Canada asking for help to get into her google account. She had to change pass word 3 times and still couldn't' get in. The people who answered hung up 3 times for no reason. Very angry. POOR CUSTOMER SERVICE.

Perumal Elumalai
from North Chicago, IL
I have ordered a google home on 27th November in google store, order# GS.0269-3277-9241, mail id: dhanam45@yahoo.com
I got a shipment advise saying the product was shipped, but did not get delivered even after a week. Called google store support and understood the shipping label did not contain the apartment number, and hence, the transporter could not deliver. He further told me that he is making correction to shipping address and arrange replacement shipping. Did get 2nd time the shipping advise, but did not get the product even after a week more of waiting.
Subsequently, called couple of times google support and got misleading information - one support staff and her supervisor Ms Yam told me that sine the consignment returned 2nd time, replacement won't be possible.
I called the transport company 'Fedex' and understood the address was again wrongly printed i.e without apartment no. I also understood that the address can be corrected by the shipper by calling fedex, which I did promptly convey this message to Yam. She came back after day that it was too late and hence, the consignment was returned to store. When I asked the question on what went wrong 2nd time and why the address was not corrected, I did not get the answer. In spite of repeated followups, no attempt was made by google store on time to ensure the shipment and delivery to correct address. If refund was processed automatically, what is the role of support staff/supervisor to handle an exceptional situation like this, and how did the other supervisor committed on 23rd Dec that despite refund, he has arranged free replacement?
The bottom line is I neither got the shipment nor the money back. Money may come back in few days. It is highly disappointing experience with google store as people are lethargic and give vague reason for the failure to deliver the product. I expect google to send me the product as it is a gross failure from their side. I wrote couple of mails and spoke few times, but not getting any responsible answer
I see flaw in your order processing and data feed system that you refer on the following area
1. System accepts guest order but do not have provision or visibility for the agent to check the complete order history by using the guest order number, as you and your staff could not track give me accurate information.
2. Why your transporter do not have the habit of calling the customer if they have any difficulty to trace the address?
3. Why the changes in shipment address made by the agent on 18th December not updated in your data base - as you were unable to trace the decision / changes made on 18th December
Hope you understand, these flaws not only wasted your company's money, but also my couple of productive hours to keep talking to your folks and writing mails.
I am prepared to spend some more time to educate the architect, who designed this system. Feel free to reach out to me or ask them to call me on my hand phone +91 8828321494
Let me know if you can deliver this to the right person, who cares for custoemer.
Thanks
Elumalai P

Gordon Milks
from Kanata, ON
I have been receiving phone calls on my business phone from companies selling Google listing. I listed on Nov. 7, 2017 with a company called Modern Spotlight. I continue to receive calls from other companies one told me to complain to google head office. I hope this is the correct form to issue this complaint and look forward to an answer or action that could stop these calls short of disconnecting the phone. Thank you for your attention to this matter and I look forward to a solution that makes these phone calls stop.

Ian Hunter
from Wigan, ENG
We have used Googlemail for a number of years without having to use a password to access it. Now we have been told to change our password but your system does not recognise any password which we thought we had created and possibly does not recognise our e-mail address for the account which we created some years ago and now we are supposed to know the date on which the account was created and of course, we have not kept a record because we never thought that it would be necessary. On inputting our telephone number we are told that your system does not recognise either of our names. Your system is ridiculously complicated. We have already provided an e-mail address which you can check on and you e-mailed that address with a verification code but when we re-enter your system to input the code, we have to re-input the address which triggers another e-mail and a new code so we have to remain on screen until our daughter can inform us of the latest verification code. Since she is working this will have to wait until she is available and this may take some time. Meanwhile we are e-mailless and have been so for over a week thanks to you. We have contacted your helpline number to be given a recovery website address which has been accessed only to find several alternatives which we do not trust as being official. Some customer service.

Helen O'Leary-Colliver
from Melbourne, VIC
NO GMAIL - NOT WORKING - HASN'T BEEN FOR DAYS - CANNOT CONTACT GOOGLE OR GMAIL - TRIED PHONING SYDNEY TO HAVE A RECORDED MESSAGE WHICH DID NOT REFER TO GMAIL
OUR COMPUTER HAS BEEN CHECKED - PROBLEM IS NOT OUR END
INITIALLY COULDN'T SEND EMAILS NOW CANNOT SEND OR RECEIVE
THINKING I HAD THE INCORRECT PASSWORD FOR ONLINE COMPLAINT DIDN'T HELP AS COULDN'T GET GOOGLE/GMAIL TO RESPOND

Charles Brooks
from Maryville, TN
I ask for free reverse mobile phone location app. Everyone that show up you have to pay to get location of momoblie phone right now where it is located

I am absolutley sick of switching accounts on devices!! I am tired of going through the same process of entering in a password that was right, Google says it is not, and then changing the password AGAIN so i can access the damn account!! This time it wont let me access it point blank, so I say this is utter B.S.!!!!! Fix this NOW!!!!!!!!!!!!!!!!!!!

Deborah Robinson
from Cincinnati, OH
I called your customer service number to get help with my account and my granddaughter's account, I must have sound a little confusing but there was no need to hang up on me. when I called back someone picked up the phone and put it back down. I talked to another gentleman who helped me with my account and then hung up without helping me with my granddaughter's account, I give up. I think we have a language barrier or they're just not able to help me. If they aren't , I could appreciate them saying so. Deborah Robinson.

Carol Smith Taylor
from Leicester, ENG
Am completely fed up with Google mail and its continuous loading icon that goes on forever or having to recover web pages because they have frozen that take ages to get back. I often switch off. Doesn't happen on my mobile but I like to work with a desktop. Thinking of going back to Hotmail because Google is a right pain and has been for a long time. Also why does it keep asking me to get on to Chrome every time I go on email. I am on Chrome. Get rid of your pesky question on my page please. Drives me mad and obliterates email messages. MY IP supplier has replaced my router and made no difference.

valeria sanchez
from Houston, TX

Nicholas Chernikeeff
from London, ENG
I received several notifications of a reward. Iphone 7 and attempted to verify the validity. And to inform that I could not add my cvv number due to putting a 3rd party payment block due to previous scam. I enquired whether there was some other way of paying for postage. EE account or other.to discover tha £5 and then £16 was required to get an answer. This seems excessive to just validate and help with this.

myron sacks
from Las Vegas, NV
phoned 877-478-4015 at approx. 11:45 today with an inquiry. the call was ended after i stated my question. redialed at 11:47, reached the same rep., and he disconnected directly after i stated my issue. i think once, perhaps a glitch, twice deliberate.

Salvatore J Pluchino
from Staten Island, NY
I want to know why you are censoring people that you feel don't fit your narrative this is called policing our opinions it's illegal and I'm telling you we are censoring your company this is not right your company needs to stop this asap

Randall Epp
from Surrey, BC
Please consider this HATE MAIL for killing the Nik Software collection. Do you have any idea how many photographers depend upon that set of plug-ins? Why did Google buy Nik if they weren't going to maintain it?????!!!! Killing the Nik software has just undone all the good that Google has done for world, I will never forgive Google for doing this. Charge us for the software if you have to, or sell it to someone that will maintain it. but don't let it die! Every photographer I know now loathes and detests Google for this despicable act.

Margaret
from Nairobi, 110
I'm here to complain about telegram groups channels which are sharing and leaking naked pictures and videos of ladies as revenge here in Kenya. I have tried to report this via their email abuse@telegram.org also their support email, now it's almost two weeks and it's still going on, tried to report the ground on telegram nothing has been done, it's really traumatizing and ugly coz its a public group where even kids have access. please assist on this issue with immediate effect.

This is to complain about the Google Play Refund Department and in particular the refund specialist Dredge. Over the past years, I have purchased over 70 ebooks from Google Play Books, so far so good. On Nov. 15 I purchased an ebook (Can$7.09) on Google Play Books. Then I realized it was a wrong one and so I submitted a request for the refund. On Nov. 17, Prince, a staff of the Google Support Team replied that he was going to forward my case to one of their specialists.
On Nov. 18, Ash, a refund specialist of the Google Support Team replied that they could not post my refund for it did not meet their policy guidelines. I replied right away to remind him that my ebook should meet their policy guidelines since it was only purchased a couple of days ago. Hence Dredge, another refund specialist of the Google Support Team replied in a discriminating and insulting tone that although their refund policy stated that my order met the refund criteria, they might "decline requests" for refunds that appeared to be "abusing their processes".
Then I replied right away and asked Dredge to give me a detailed explanation why he considered my request for the refund of that wrong ebook is so "abusing" that made him turn down my refund request.Hence on Nov. 19 Dredge apologized and said according to their Terms of Service, "if Google issues a refund or credit, we are under no obligation to issue the same or similar refund and may decline requests for refunds in the future" and so they were unable to offer my refund.
Then I replied right away telling him that when I consulted his staff about the ebooks that I wanted to buy and when they could not give an answer, they always suggested that users could purchase the ebook first, and ensured me that there would always be a refund should it turn out that the book did not meet the user's expectations. This is in fact very obvious and is precisely Google Play's policy.
Hence Dredge apologized again but said "nowhere on your chat consults that my colleague ever promised nor guaranteed any refund for any purchases." and refused to refund.Then I replied with with the following: "I re-read your Term of Service but found nowhere in https://play.google.com/about/play-terms.html mentioning that you could "decline requests" for refunds in the future. The closest I could find is the following under section 6:
"In the case of Products other than apps, subject to any limitations in the additional terms for the specific Product below, You may return Products that you purchased from Google Play to Google if Google Play does not perform as stated with respect to that purchased Product, and Google will provide at its option either a replacement Product or a refund of the purchase price. If Google elects to issue you a refund, the refund of your purchase price shall be your sole remedy. Google reserves the right to issue refunds or credits at its sole discretion. If Google issues a refund or credit, it is under no obligation to issue the same or similar refund in the future. "
The proper interpretation of the above should be: Google reserves the sole right to choose either issue a refund or issue a credit of the purchase price as the refund method for the remedy, and is under no obligation that the same refund method will be used consistently in the future for all requests. And based on your policy, I understand that once the product is refunded, should the user buy the same product again, there will be no refund again for that same product if he decides later that the re-purchased product still does not perform as stated.
Therefore it is clear that since I have never requested a refund for that wrong ebook, Google should issue a refund or credit for my refund request."Seeing that Dredge was unable to provide an unbiased and sensible solution to my request, I asked that he elevate the case to his supervisor or another support manager to follow up.
Finally on Nov. 20 Dredge replied that "I know that you wanted to have this escalated. Unfortunately, there's no other team that would handle your request. We only have our team that handles all refund escalation throughout Google Play. We review all refund request. I'm afraid our decision still stands. We can't issue a refund for that particular purchase under our current refund policies. If you have time please click here and learn more about returns and refund on Google Play."
So this is the problem: Could a personnel in your refund department make a refund decision solely on his very own and not based on Google Play's established policy? Could he do anything he want just because they are the only team for that? Up to this moment Dredge still could not give any explanation to exactly why there would be no refund for my request even after he admitted that my request met the refund policy. He just kept refusing to admit his wrong decision to turn down my request, while insultingly thought I was abusing the refund request. The fact is actually this: Dredge is abusing his own job's power to discourage customers from coming back to make further purchases on Google Play Books.

Ewen Currie
from Tashkent, TK
My nexus 9 tablet would not open one day. It went through the 'sign in cycle' that so many others have described an was not caused by me. The only way to clear this was to reset using the external buttons. When restarting, it requests that i use the original account details. I tried with what I can recall and failed. An option for verification with sms was given...security questions but one including when the account was set up. If i can't recall a password or other details how do you think i will recall a question like this.
I took an educated guess and it let me through. I am at a stage where i have tried a private account with the correct details...yahoo, a google account with the correct details, but wrong, another google account which was work and i assume closed as i have resigned. Surely if you have details of these you can cross reference details? If i cannot recall a non google account then i do not know what to do. Why does it not give the option to reopen details by confirming with proper security questions or verification through phone etc. I never asked for this level of security and was not informed. The pad does not have any life threatening data and i would rather lose it and have someone use it than having this level of encryption.
I should have had an option when setting up or if i did one that i understood because i would have unchecked it. I expect you to confirm who I am in another way and help me to resolve this issue.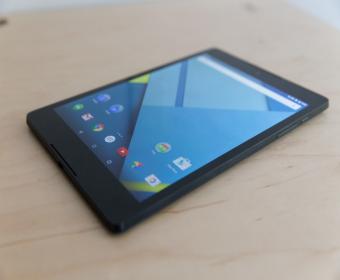 Dean Hansen
from Sydney, NSW
I have been trying to get onto google my business for like 2 years without success. The Filipino call center don't call me to verify my ad on google my business, so it goes back to me calling again to trying to get them to call but then they keep sending me an email wanting me to video verify. I don't want to do that because I am an onsite computer repairer, and very few people come to my house and I really don't want people to just turn up to my house wanting me to fix their computers. So the circle just keeps going round and round and round and round so i am not happy at all matter of fact I am considering taking legal options to sort this out.

Gordon Johnston
from Enfield, NS
I was in the market for a dog from my home town in New Glasgow Nova Scotia Canada. Under dogs for sale in New Glasgow there was a litter of puppies for sale at 100 dollars. I applied, phoned and found out they were American in Indiana. They offered to sell the dog and charge an extra fee of 100 dollars for delivery. How they were going to get past the border I don't know. I emailed her hinting that it was a scam. She emailed back that she could be trusted and would send the puppy as soon as she received the 200 dollars.
That opened my eyes. Now a person with the same phone number is offering purebred Poms with a setting in Alberta under the new name of Dora Wilson. If you check the add, she lives all over Alberta and a dozen different cities with the same Indiana phone humber. I realize you can't check every thing but this smells of a puppy mill or at worst payment with no arrival of puppy. I wonder how many people have been taken it and sent money. Other than that I have no complaints about Google. I find the site very helpful for a lot of different reasons. The resources seem to be endless. thank you at least accepting my complaint.

Bruce Fougner
from Vancouver, BC
I have just received notification from Google that two of my sites violate their advertising policies and therefore all my ads have been shut down. Nothing new has been done to these two sites for at least two weeks maybe longer. The person that looks after this for me is on vacation and it is Friday.
At one time I handled everything Google (we have been using Adwords since its inception, and as the user interface got more and more complicated I was forced to bring in people to manage that for me. I called in to ask what the problem was and was basically told that my landing page has been compromised and that the only way for me to discover what I need to fix is to use the search console which required me to load code onto my home page.
that is beyond my ability and frankly I find this an absolute customer service failure on Google's behalf. I am not a huge multinational client of Google but I have literally consistently spend between $200 and $800 a month since the get go, I would expect a little more than that from a business partner of mine. I wish there was an alternative and now fully endorse The Economist's recent article on the domination of our industries by companies such as Google.

Brian Remite
from Newark, NJ
I purchased a Nexus 6P with Nexus Protect on 9/30/2015. I decided June 28, 2016 that I wanted to try Google Fi because my Verizon Wireless bills were very high. Once I received the Project Fi SIM card, I tried using it in my phone for a few weeks and decided that the coverage in my home area was fine, but at my job it was not very strong, so I decided to cancel my Fi service. This began a long series of problems that ultimately ended in my checking account being withdrawn and my Google Drive service being cancelled for my payment being declined without any chance for me to correct the problem.
When I put my Verizon SIM back into my phone, the phone would not recognize the service, despite it working for months with the same SIM card prior to me trying Fi. I spent 2 hours at the Verizon store trying to get my service working, and they were finally able to get my phone to recognize the service my giving me a new SIM card, activating it in a floor model phone (because it wouldn't activate in my Nexus 6P), and then putting the activated card into my phone, at which point I got signal and was able to make calls. What I didn't know at the time (and wouldn't find out for a few months after), was that my phone was constantly sending requests to activate Call Forwarding and it was preventing any calls from reaching my phone.
That meant I never got a missed call or anything on my phone, but I would get a text message that someone left me a voicemail after (because texting wasn't affected by Call Forwarding). After weeks of working with Verizon (resetting the phone to factory specs, trying new SIM cards, adjusting settings on my account), they said the problem was my phone, not their service. I think there may be some problem with Google Fi releasing service from a Nexus 6P when leaving, you may want to look into that.
I called Google to see if they could help me, and they said I could replace my phone since I have a warranty. However, they said that they needed to put a hold on my account for the cost of the phone until they received my phone back. I asked them if that meant my funds wouldn't be available and the person on the phone said they would be (he was wrong). That left me with $13 left in my account, which obviously I wasn't expecting and it caused my entire financial life to be thrown asunder temporarily.
I have to say, why did I pay for a warranty that requires me to basically buy a new phone temporarily? Most companies I've worked with for warranty replacements only charge the customer after the 30 day return policy has passed and they don't receive the product. Obviously I returned my old phone the day after I received my new one, but this is really awful business practice. If I didn't have that money in my account (which I barely did), I wouldn't have been able to use my warranty!
In the interim between the hold being placed on my account and the funds being released, my Google Drive payment was attempted to be withdrawn from my bank account and the payment was declined. I got a notification from Google, but the "Fix or Retry Now" button only takes you to a statement page with no instructions on how to retry the payment or try a different card! It's like they don't want you to fix the problem until your account is expired! I have since gotten my account cancelled and re-signed up for service, which wa sthe only course of action I could figure out.
I would very much like someone to reach out to me to discuss this series of events that were in my mind, entirely Google's fault. Your company failed on a number of levels and I really want to know that something will be done to fix some of these issues.

Arlene Day
from Howell, MI
The sign in button for email no longer shows up on my home page, pain in the fanny to google the right sight to get it. Google keeps saying I have no connection and will not come up, so I have to use other engines and MOST important. Yahoo took over my Google engine and Microsoft explorer. It was impossible to get out. I uninstalled/reinstalled; checked defaults...went through and took out anything related to yahoo and google. Within a couple days it kept coming back. I sent a nasty email to yahoo corp. 2 days later my computer completely crashed. I believe the malware infected my computer when I installed "Chromium" (not Chrome) it says its from Google; I could not uninstall it no matter what I did. If I had the money I would sue Yahoo.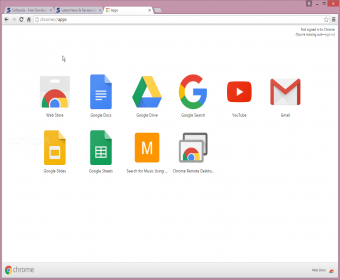 Paulette Harder
from Madison, WI
I am very upset with the information I am getting when I Google 2016 presidential polls. I now receive often as the first news source non traditional information on polls. I now receive Breitbart and other right wing news outlets. These sites present inaccurate biased interpretations of polls.
I am appalled that google treats these sites as legitimate sites. I am not a supporter of these sites and would like to see google be more objective. It appears that google is programmed to put Donald Trump in the best light possible. Please Google, be more objective and do not favor these right wing sites. Very surprised and disappointed. Not sure whether Breitbart is giving google money.

Michael Turner
from Hamilton, MT
Google overwhelms webpages with advertisements in Chrome. Makes it tedious to use. Sometimes the ads are difficult to tell from the real content. They should outline the ads with a heavy border or something. It's almost like Adwords and Adsense are spammers. I am sorry to see this.

Jennifer Forsey
from Calgary, AB
We hired a trusted photographer with google in Calgary, Alberta. It took her 8-weeks and 4 re-shoots to get the photos. Once we paid her the final deposit, she disappeared. I have been emailing and phoning her with no response. We were told, upon final payment she would have our photos posted to google as a virtual tour (which has not happened). We are well into the third week of no response from her. At this point, we feel that she ripped us off and if I can not get ahold of her (despite repeated attempts) what am I supposed to do?
Have feedback for Google?
Thanks for your feedback!
Sorry. Please try again later!