Facebook
Facebook Complaints Continued... (Page 5)
697+ reviews added so far. Upset? Call Facebook corporate: 650-543-4800

Matthew James Excell
from Hertford, ENG
Dear Complaints Department,
For more than three days, I have not been able to use my Facebook account properly.
Here are the main problems:
1) I can't open the Messenger Box, on my Computer - Presently just circles going round.
2) I also can't open the Notifications Box, on my Computer - Also circles going round.
and 3) I am unable to post, share, save and edit photographs - This is a pain, as I run a very popular fan club on The Jam, and I might be in danger of falling behind, simply because certain functions will not respond, when I ask them to.
I've contacted the Facebook Helpdesk several times. They know about this, but have not yet fixed the above issues.
I am getting annoyed with not being able to use Facebook properly, and hope this message will speed things up.
This will be the last time I ask for this problem to be resolved.
Many thanks, on behalf of Facebook users around the World, with the same trouble.
Matthew James Excell ( Head admin of The Jam Fan Page, Hertfordshire UK )

robert armitage
from Glasgow, SCT
on my laptop windows 7 since Saturday 25th may 2019 I can longer access facebook messenger via my facebook account...just getting a blank white page ??? is there a problem....??? Robert.

Karen A Sagarino-Harris
from Grand Junction, CO
I cannot see notifications and or messages, or view comments or make comments this is has been going on for about a week. I have tried clearing cache to no avail what is the since of having account that is worthless. I am using one of the browsers you said to use. Microsoft Edge.

I continue to get unsolicted messages from a company bidding equipment. I get all there inquires.
ALSO: MY FACEBOOK ACCT. WAS DISABLED IN THE MIDDLE OF A FACEBOOK LIVE EVENT AT MY CHURCH. IT STATED THAT I HAD VIOLATED FB BY CONTACTING TO MANY PEOPLE. THAT IS IMPOSSIBLE BECAUSE I DO NOT CONTACT PEOPLE OVER FB OR SOLICT.
PLEASE STOP THE UNWANTED MESSAGES AND RESTORE SERVICE. I HAVE SENT THE REQUIRED DOCS OVER TO YOUR HELP DESK.
PLEASE KEEP ME UPDATED AS TO PROGRESS
THANKS

Joseph Horn
from Roswell, NM
My account seems to be blocked. I do not have any idea why. If there is a reason, I would very much like to know why. Could you
please fix the problem?. Thank You, Joseph Horn

Brian Kemp
from Edgware, ENG
I am UNCERTAIN as to who this last attempt to contact Facebook is going to so no files with other names on are attached but are available on request (bkemprmsl@aol.com)
I have made multiple attempts to contact Facebook by other means ALL IGNORED so I have lodged the Complaint with the REGULATOR as below and I attached the files I sent with this Complaint.
The Complaint is clear: I WANT THE DONATION (£58) RETURNED SO THAT I CAN DONATE IT AS INTENDED. Please send this onto whoever is responsible AND REQUEST THAT THEY INVESTIGATE AND RETURN THE DONATION.
Thank you in anticipation
Brian Kemp
-----Original Message-----
From: Complaints <complaints@fundraisingregulator.org.uk>
To: bkemprmsl@aol.com <bkemprmsl@aol.com>
CC: complaints@fundraisingregulator.org.uk <complaints@fundraisingregulator.org.uk>
Sent: Sat, 25 May 2019 9:45
Subject: Thank you for submitting your complaint about Brian Kemp
Dear BrianKemp,
Thank you for sending your complaint to the Fundraising Regulator. We will contact you within 14 days to let you know what the next steps are and how we propose to handle your complaint.
Further advice about our complaint handling process can be found on our website at http://www.fundraisingregulator.org.uk/make-a-complaint/complaints-proce...
Your Complaint Reference Number is: 00010104 Please make a note of this number and quote it in future correspondence.
Kind regards
The Fundraising Regulator
The following details have been received:
The Complainant
Title:Mr
Name: Brian Kemp
Address: 5 Tregunnick Lane,
Seaton,
SEATON TORPOINT,
PL11 3JT.
Email: bkemprmsl@aol.com
Phone: 01503250466
Mobile: 07941512156
What type of complainant are you?: ?
What is your preferred method of contact?: Email
How did you hear about the FR?: Friend
The Complaint
Name of Charity Complained About: Facebook Charity Donations
What was the Method of Fundraising involved?:
What best describes the what the charity was raising money for?: Medical Research
Have you contacted the charity about your complaint?:
Date of Incident: 17/05/2019
Details of Complaint: ?? friend?? (Recovering Cancer sufferer) was requesting donations on Facebook for a Cancer Charity that she was involved in and I wanted to make a birthday donation. So I went on her Facebook Page to donate (Item No. 1 - File attached): My fault but this was NOT her Charity: It was a similar Charity that she had donated £5 to for a friend on her Facebook Page AND the Charity was now closed BUT Facebook STILL took my money.
I tried to stop the Paypal payment (Recorded as payment pending); but by the time PayPal replied, they refused saying "the payment was authorised" and NOW they are refusing to answer emails requesting EXACTLY where the payment went (Item No. 4 - File attached). The Donation was later taken from my bank account (Separate PayPal proof of Payment attached). This states that it went so 'Stand Up to Cancer' via Facebook). I wrote to the Charity "Stand up to Cancer" (SU2C) and got a nice reply with words that didn't entirely make sense and was no help (Items 2 in attached file). So I asked again and received almost the same reply (Items 3 in attached file); effectively telling me the same "Complain to Facebook". Facebook have simply ignored my TWO emails and NONE of this makes sense and at the very least is extremely suspicious, especially for a Charity donation.
My donation to Cancer has DISAPPEARED, it is most definitely NOT in the Charity account I mistakenly sent it too (Closed); and no one has a record of it: This cannot be right, could you please investigate?
Ideally I want the money returned so that I can re-donate it to ??friend?? for her birthday Charity event in support of Cancer, she will be 58, £1 for each year.
Thank you
To deal with your complaint we may need to pass your details onto the charity involved. Are you happy for us to do this? :Yes

Your VP that just appeared on CNN was an embarrassment to Facebook. Take down the Nancy Pelosi video that is clearly fake! You are a News Organization whether you think you are or not. I am on FB but I do think FB is short lived.

This platform is increasingly becoming shittier. It's gotten so bad that every other thing I post...which I get from other fb pages to begin with...gets me flagged if not outright jailed. And it's over the stupidest shit. If something is already flagged....F'ING REMOVE IT ALTOGETHER...so nobody else gets hold of it and subsequently winds up jailed...while the original poster gets a slap or nothing at all. And when it comes to ADULT ONLY SECRET groups...please give us the freedom to police ourselves....we're not promoting violence, child pornography, bestiality, etc....we're just having fun with humor. Most of us enjoy having that outlet after stressful days at work...but when fb is slamming you for every other friggin post...that makes facebook NOT fun anymore. LEAVE US ALONE I'm seeking an alternative platform at this point.

They keep bloking me in facebook. I believe the people who do the reviews do not understand what they do. Facebook sucks!

You keep banning me for the same post over and over. Why?

this is in regards to their stupid reasons why the suspend people. 6 day after commenting on a post that was from a general group someone decided to get all hurt and report my comment as "abusive" or something. 6 days past....I don't remember it. that is just wrong.

I re-posted a picture quote and was suspended from facebook. There was no share link so I saved the pic to my desktop and re-posted it and was suspended for the picture that I got from facebook. I feel I am being singled out -targeted etc....

Dr. Jagannath Kannojiya
from Mumbai, MH
we have our company facebook account named recourse.physiotherapy but we are not able to operate / open that account we have submitted my adhaar card than also no use. pls tell me what to do in this situation

Hey team,
Some one hacked my Facebook account, now I am trying to recover it with mobile number but its did not pitch my number, hacker change my complete bio data as well as my Email ID. I need to recover it.
my account user name was on my mobile number which 03159150590

Angie May
from Boston, MA
My account was disabled by Facebook without any notice. I got a message about suspicious activity on my Facebook. All I do is post funny memes. It's crazy to think that would be suspicious at all then I was asked to submit a photo of my face that's not on Facebook and I definitely did that and my account is still disabled. It was an active account it was obvious by the way my friends commented and interacted to me that they knew me.This is a social media site. I'm not running a business or doing anything that would require for me to prove identity to you. I keep reading all over the internet this happening with most new accounts,and eventually you require picture ID scan before allowing login. This sounds like a shady scam on behalf of Facebook to see how many brainwashed zombies will willingly hand over way more info than you should ever need for a social media site. Sounds fishy to me. Activate my account that you disabled or I'll sue you for trying to bribe personal information that is unnecessary from me and unfairly locking me out of my account after you received what you asked for

I saw a post of Islamic men with another group of people on their knees in front of the Islamics and the Islamics were brandishing swords. I simple posted the following. " Muslims are evil. Deport them all."
Facebook banned me for 30 days. I want to know why???? FB allows posts asking for the death of the President. The death of conservatives. They allow all kinds of gross, disrespectful, nasty posts and the FB Natzi's don't do a damn thing. Yet let an American Citizen make a statement against a group of people who make no bones about wanting to see Americans slaughtered and holy pigs, the Muslim Gestapo working for FB banns your ass. Talk about 1st amendment censorship.

My giving name is Charles F. Bailey, I placed an order with " DEALS YOU MAY LIKE" order #3738 on May 5 2019 the price was $99.99 with a discount code of $10.00 leaving a balance of $ 89.99 which they drew from my account on May 6 2019 I have never received the Drone nor they have not refunded me as they have promised . My Facebook profile is Fred Bailey and I am requesting they be removed from Facebook because they are a scam. Thanking you in advance for your cooperation.

Jacquelinw K Johnson
from Hayward, WI
I made a purchase of clothing from Chiczora, four items. I received them all and tried the four pieces of clothing on. Three did not fit, in spite of being same size as one that did fit, for two of them, and the other was actually a size larger and still did not fit. I began contact with the company's email service@chiczora.com I have a string of emails with two different representatives beginning May 5th. I still have no resolution. The last email offered a partial refund of $18 for the 83 dollars worth of items I wanted to return, and I keep the "item". It was not clear if it was 18 dollars for all three or 18 per item. Also, I asked them to pay return shipping, as their poor sizing caused the problem in the first place. They stated it would cost 30 to 35 dollars to return them to China and I would have to pay. I was not given an address to return them so I have no way to do so and no way to confirm return postage. I will not trust these ads again, and never purchase anything from over seas again through Facebook.

amit kumar
from Mangalagiri, AP
i create a new Facebook account, but after 1 or 2 days the account will be showing for confirm your identity please upload a photo. after uploading photo the account will be disabled automatically after some time. and i can not login my id. what is going wrong with my id. how can i resolve this, i want to use a Facebook account, my government issued id is attached herewith. please resolve my problam immediately

Ken Price
from Leeds, ENG
Dear Sirs, I recently received a 30 day ban which apparently contravenes Facebook nudity standards. While the post shows a small picture of a backside, it is not offensive and is nothing compared to many other posts seen on Facebook day after day which go unpunished. I believe my account is being monitored and targeted by Facebook because of my political stance which contravenes my human rights and freedom of speech. Your organization should be a non bias non political institution.

Facebook keeps blocking. They say I go against their standards ie. sexual content, nudity, or hatred. Nothing can be further from the truth.
Most of what I post is either copied, or shared from posts already on Facebook. I'm being singled out. I know I'm not the only one.
It's getting out of hand. I'm including an image from a conservative Facebook post, which I then shared in a another conservative group.
Somebody should do something. Facebook is crossing the line on free speech.

I am complaining about one of your advertisers, Sami & Sean. I ordered a t-shirt from them and like the design. But, it came as a v-neck when i thought I had ordered a regular round neck. They refuse to help me replace the V-neck. I have attached a copy of their advertising and sales material, which shows a regular neck, not a V-neck (see attachments). In little tiny print, the order does say V-neck, but I content their pictures misrepresent the product. They refuse any sort of help and even hung up on me in an online chat. They offer no phone number or address to formally complain. Please advise what you can and will do to bring this new Facebook advertiser into line with your (and my) expectations.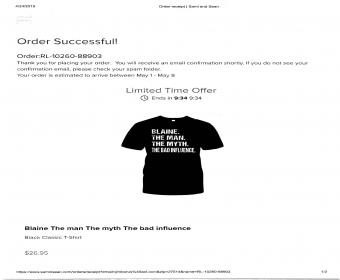 George Ghanayem
from Garden City, MI
My profile has been banned or limited for thirty days for something I have posted which did not comply with community standards but you did not tell me what it is I have posted how can I try to avoid that next time if I don't know what the offending post was?

Christine Lewandowski
from Wilmington, DE
WHO changed the format of the facebook.com/groups? It is horrible. It is NOT user friendly. You have to keep going in and out to get to one thing at a time. WHY did you change it? WHO asked you to change it? I don't remember being asked if I did not like the previous format. Does the person who changed the format even USE facebook groups? Did you try and access ANYTHING after you changed the format? You CANNOT access ANYTHING. It's horrible. PLEASE CHANGE IT BACK TO THE WAY IT WAS BEFORE IT GOT SCREWED UP. IT'S HORRIBLE. It cannot be accessed the way it is. PLEASE CHANGE IT BACK TO THE WAY IT WAS BEFORE IT GOT SCREWED UP.

I tried to friend my wife and sent her a photo. it was a simple photo of my face smiling. Nothing inappropriate. When I hit send I was then locked out of my account with an error message that says, I cannot use my account as Facebook is reviewing the photo I sent them....??? I did to send facebook a photo. If this is the problem how long does it take you to view the photo and reinstate my account? I am new to facebook and was hoping to use the messaging feature for work. seems temperamental and maybe a bad idea.
Please let me know how to get back in my account. this really stinks, Pete West

Facebook rip me off and not sorting things out have sent court papers to Facebook and the people that run it and had no answer back

Linda Leffler
from Hibbing, MN
Facebook has locked me out due to someone trying to hack my account. I even sent them a new password. Birchtree1939 uu you cannot resolve this then cancel facebook .

roger parkes
from Hinckley, ENG
You disabled my account some weeks ago for no apparent reason. I do not use obscene language or post any controversial comments.
I use facebook to keep in contact with many authors to discuss marketing. I also use it to contact a small number of friends. But my main concern is being unable to contact authors and author groups in the US and Europe to discus my publications and marketing techniques. Social media is a powerful marketing tool for me, now i am being virtually wiped out since my colleagues are unable to make any contact with me.
Why? what have I done to prevent me having any accounts on facebook? I respectfully ask that you address my complaint and tell me what it is you think I have done to deserve your treatment.
Thank you,
Roger Parkes.

Linda Skovira
from Harwich, MA
I can'recover a facebook page that I have deactivate

Why is it that anytime a post that actually are documents or book showing anything against Europeans Americans we are block. Now what I post had nothing to do with hate ! An someone else has posted it before. Now you can share our data with other breaking our privacy rights. But facebook shows itself shows discrimination an we have here in America freedom of speech. To shut down my page an freedom of speech on a public service take away my rights to speak.

i am being blocked for 30 days because i am united states of american citizen and i saw a video of a muslin walking on the american flag and i made a comment against muslins. they ran the video they are the ones who should be banned from the internet. they are racist group of people. caring more for the muslins taking over our country. walking on the flag and laughing is a sure sign of the disrespect they have. it is time the government steps in and starts banning these kinds of videos on facebook

I want to get off Facebook. I have been hacked 2 times already and when I try to go to Facebook it tells me I have the wrong password. GET ME OFF.
Theadora Huttmeyer

Jesse Delcourt
from Minneapolis, MN
Dear Facebook team I have been trying to have a Facebook account to contact family one of my family members are dieing but you keep asking for me to upload photo of my self that clearly shows my face book ever time I try to keep a account it's refreshes the page and comes to check point within every hour to half an hour then when I submit photo you disable the account with no giving reason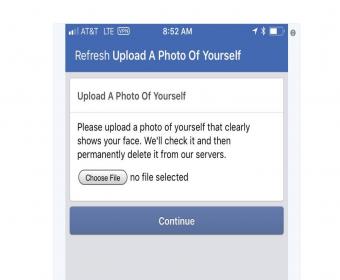 I've been complaining and sending numerous messages to Facebook on the behalf of thw everyday blocking me from liking my family members post. Now its to me as an harassment; and im almost to the point of going full throttle hiring a lawyer like Morgan & Morgan if this keeps up. I can't send my mom a heart on her page. I feel they need to be more strict on people killing people post; and posting stuff not cool. Rather then bothering us people who does nothing to people.

When I click on "see 13 more comments" nothing happens.
When I click on "see more replies" nothing happens.
Is this problem fixable?
Thanks in anticipation.
John Patterson

Facebook keeps suspending my friends over nonsense. My friend just posted animal's nature life..but somone bullet, harrass my friends account, they did faked reported to my friend account wasnot community standards
I am a conservativ they keep coming up with nonsense of hate speech or not community standards and so on. Facebook disabilities of my frieonds (khanhlinh) There were several muslim people who posted on killing whites and americans. How they were going to take over America and a bunch of other nasty stuff. Their posts were never deleted and the people were not suspended. There are people who post about killing police and facebook has no problem with that either. You see, when someone sends me a friend request, I go to their page and see what they are like. This one guy who had many posts of killings americans so I didn't reply. I went back to his page several times and there were more posts like that. I complained to fb about it and the guy is still doing it. Now,Facebook is anti-America, anti-police. All they do is spy on conservatives and delete their posts. Complaining to them does no good. They will treat you like you're evil when it is them who are the hateful ones.

Karin Hannah
from Perth, WA
This morning I tried to share some email posts with Facebook as I have been doing for years, sharing on various subjects, including political,, all without being blocked. This morning, no matter what I tried, even trying to login, as when I tried to share the email article I received the notice that said that I 'may have posted a post or comment with the purpose of incitement.' Underneath was the offensive single word accusation 'Troll.' Yesterday, due to the fact that we have a federal election in May (in Australia) I shared (and sometimes) commented and shared more posts than usual. Some of them critical of the two main parties in our coming election. I have always done so over the years and have never been blocked or accused of being unjustly called a troll by Facebook, just for sharing posts and for my right to have an opinion. My right to free speech! And I receive a lot of Likes to some of my posts. Which argues against the accusation of my perhaps being offensive or intending to incite. That has never been my intention. Ever. I share information and am entitled to share the posts belonging to the political party I am a member off! My guess is that someone of influence may have objected to my enthusiasm in sharing those beforementioned Australian Greens posts and my very truthful opinions of those two opposing old parties. The greater and growing number of Australians now share that same unflattering opinion. And again, just as in other years we have right to our opinion and our sharing of informative political posts.

Sidney Anthony
from Johannesburg, GT
Facebook does not come back to me about the fact that they system deactivated my account.i have gone to all they sides to complain and they are not coming back to me. My business account is connected to this account and I have tried very much to fix this as it relates to my business account and could ruin everything for me.

Rickey Barker
from Shaw, ENG
Facebook have taken funds out of my account without authority on eleven separate occasions, my bank has recouped some of the funds, however, there is still a significant amount to be addressed, therefore I would like the funds to be reinstated into my bank account. Thank you.

Facebook have disabeled my account
And have not told me why ive sean
Other custermers acounts thy are xxx.x rated and discusting totale discrimantion . Facebook keep sending
Messages that people have added me as a friend on there friend list have emaield many times to have facebook
Stop sending me messages no responce still sendingg me messages over it

id like to report facebook please. for interfering with democracy. and deleting a valid mep's election campaign video. with no explanation as to why! facebook is actually interfering with the will of the people. id like to see facebook prosecuted. i look forward to your reply. thanks

Peter
from Stockport, ENG
My complaint is, i had a facebook account about 10 years ago, a friend and I being immature drunks and drug takers and not knowing how facebook worked properly, set up a facebook account and posted about drug taking and sexual things (Not my best moment). Now more grown up and drink n drug free I thought i had deleted it years ago but turns out its still there, family and friends keep coming across it ringing me complaining, my son in laws family think im horrible.
I cant remember the facebook password and I dont have access to the email address i used, ive tried to regain access to the emails but always fail the questions. Theres knowbody to contact, I keep going round in circles just trying to delete the profile, its causing arguments in my home all the time please help

For no valid reason they shut off my account, but only after forcing me to supply a phone number and picture of myself! Who the hell do they think they are? They claimed "suspicious activity"--by which they must be referring to how 16 people I KNOW IN REAL LIFE either accepted my friend requests or SENT me friend requests! Ridiculous!

i cannot open my facebook........i was hacked......this has happen before.......done nothing wrong.....not my fault........i have tried to open my facebook..but cannot do it.........please help and open my facebook..........facebook is the best site on here,,,,,,i enjoy it alot..........please help me with this matter........thank you so much............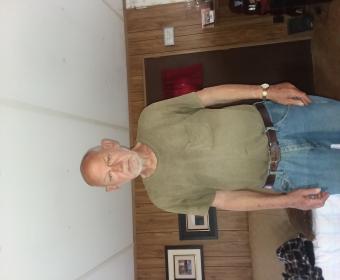 i was hacked,,,,,,,,please open my facebook,,,,,,,,have been hacked before,,,,,,,,i have done nothing wrong.....not my fault...please open my facebook........i enjoy it alot......it is the best sight on here...........thanks so much,,,,,,,,,,,,

Tried to access dormant facebook account several times getting the royal runaround by robots created by facebook for the express purpose of wreaking havoc by asking me to firstly identify people I know using photos of people I don't know, then asking me to submit drivers licence, passport, etc.which I would never do online putting my security of person at risk, not to mention sending me a security code which they won't accept and generally running me in circles starting the process over and over again. . I'm fed up with their BS. Sending a pix of me and my late common law wife as displayed in the facebook header: Malcolm Everett - malcolm_e@gmx.com

You locked me out because you don't think it is me. I tried to change password, you refused so now I have uninstalled both facebook & messenger
I am a Christain, a Republican, wife,mother & grandparent so I will be vocal about your services.

Ranbir Waikhom
from Thanjavur, TN
Mail id and user name are mention in above my fb account was hack yesterday at 9pm and change mail id and password i can't recover my account so please help out how to get my account back i use to link pubg mobile account to facebook i have many skin and buy UC for game i think because of that my account is beeing hack so please give any option get my account back
Have feedback for Facebook?
Thanks for your feedback!
Sorry. Please try again later!