Facebook
Facebook Complaints Continued... (Page 4)
433+ reviews added so far. Upset? Call Facebook corporate: 650-543-4800

4 days later to reply to a possible threat and this is the reply I get. Thank you for taking the time to report something that you feel may violate our Community Standards. Reports like yours are an important part of making Facebook a safe and welcoming environment. We reviewed the comment you reported for containing credible threat of violence and found it doesn't violate our Community Standards.
Now if this isn't violating their TOS I don't know what ever will, and to take 4 days to respond. It is seeming more and more likely that to breach their TOS one must actually cause bodily harm, That's not acceptable and 'they' are allowing violence to be incited. What a joke! Unless you get in their face and really abuse them they won't and don't take any action. Totally unacceptable, and they should be held accountable before someone actually does (if not already) get killed!

Claire friedrichs
from Mandeville, LA
A former yard worker is using my name and neighborhood on a FB page (he says he did not set up). Facebook ....says his page is fraudulent and it lists my name and home as his place of employment. I have had to call the Police because I think he has been selling drugs out of my house. there is a photo of him in dress clothes outside my driveway and he lists my house in my neighborhood on a weekend that I was out of town. There was no reason for him to be here. Police think this is the way to let people knoewwhere to find him. I live in a gated community and people drive up to see him often. I want my name.

James allen
from New London, CT
Why did can't I log into my Facebook. Its been 3 days and its telling me that we'll look over your documents then get back to you with a decisions. And now y'all have not got back to me yet and still can't access my Facebook. Can someone please can let me know what's going on and what did I do for this to happen?

I was using Facebook as a tool to promote my business and did the occasional boost post which I thought was costing me around $20 odd dollars, however it has cost me over $3000 in posts as apparently in the user agreement is states that they can increase the charges without notice. How is this fair and how can I get at least some of my money back? They just keep brushing me off. Although it is in their policy their policy is not in laymans terms and needs to be read by a solicitor. Who does that. You agree to things believing in a business partnership in good faith and they rip you off with the fine print. It may legal but is deceptive and unethical. Anyone else have this problem with facebook at all? What did you do about it?

Ok I can't just sit back and wait for 48hrs, that's too long. I have reported someone on Facebook for a possible threat, they have said they would blow someone up if they didn't like something of theirs. This is not funny in the slightest given this day and age. The possibility of someone blowing someone else up should not take more than 24hrs, even that is too long, that possible threat could have already been carried out for all we know, and they have let it ride for so long without a response. I would hate it if this threat was actually carried out and by someone so young. I have a picture of the comments made and the person responsible for it and yet, they take their jolly time.

Larisa Khariton
from North Port, FL
This is my complaint that Facebook charged me $1898.37 for ads that I didn't order. I have two emails (two accounts) with Facebook. Both of these emails are my accounts and I am the only owner of these Facebook pages. I tried to contact their ads department and help centers but never received intelligible answers.
It appears that Facebook people don't read my letters or don't understand their duties. Please help me to receive a refund for ads that I didn't order. I have sent them all confirmations of their erroneous charges but it seems that they cannot understand anything in their activities.

Cindy Terrell
from Phoenix, AZ
We play games on Facebook and have purchased credits for those games in the past, so they have our credit card numbers. Someone has charged over $18,000.00 on my husband's business account for these Facebook credits and it wasn't us!
I am on social security and his business makes a limited amount of money and we have to be careful. So someone at Facebook has hacked into our account. I have tried several times to have our credit cards removed with no success. I don't know what else to do. We have gone to the bank and they are going to do their part in our situation. We want our credit cards off Facebook!

Facebook's policies NEED to be updated. I made a report on ANZAC today regarding the burning of the Australian flag from someone else's page. That person is/was inciting violence by asking the world to burn said flag. Facebook replied with - it doesn't violate our TOS.
So if inciting violence and hate isn't against their TOS (which it is, if you look it up), hateful language and violence ARE against their TOS. SO what the hell, what does it take to violate them? Full on outright abuse to make them wake up?

Mary Jane
from Blackstone, MA
I play candy crush saga. I am currently on level 305. It is difficult but I was about to win when it just disappeared. This is happened before and I don't know why . I know they would like to pay . but if you are capable you shouldn't have too. Frustrated.

Angela M. Pate
from Boaz, AL
I am not a member of Facebook, and I just received a text on my phone from someone who seemed like a spammer. That's all that came across my phone and this was the message. I saw your pic on Facebook, your cute.. text me so we can chat. I'm Adriana. I sent a text back saying Curious as to how you got my number. I received no response. Then I sent another text saying Now that you have my number you can forget you know it because I don't do Facebook. I want to know how someone gets my personal cell number when I have never been on Facebook in my life. I have people telling me there is an Angie Pate on Facebook that looks just like me well that isn't me. The police is next on my list. Signed, a non-Facebook user

Nathan Ellis
from Maidstone, ENG
I have recently updated my Facebook app, and everything was normal until I tried to log in. At this point, Facebook demanded that I provide ID to confirm who I was, stating that if the ID does not match the name on my profile then it would not allow me access. I have added the middle name 'crusade' to my profile to mark me out from other Nathan Ellis's in the world and there are a few. This was because I liked that middle name and so my friends could find me easier. However, my passport does not have this name stated on it.... so by my reckoning Facebook will have an issue with this.
Facebook is taking its sweet time over this.... so far it has been 4 days since I have had access to my account and it is to the point where I can not contact certain friends as the only contact I have with them is through Facebook. The best has been saved to last, Facebook should not be allowed to ask people for proof of Identification as it breaks international laws, Facebook is in a lot of countries to which they do not have any power over or in, for instance I live in the UK Facebook is an American company. I am not nor will ever be an American citizen and therefore I am not required to produce ID on demand.
I am making this call to all others that are suffering in the same way to share there stories, and those of you who still have Facebook access to share these stories on our behalf to make sure other people do not fall into the same difficulties.

david r sargent
from Plaistow, NH
A person without my permission created a facebook page using my business name of DOC ROX, it is associated to a Pam Beaton with a gmail address. She refuses to take the page down, I can not create a page with MY business name and my business is not being served with proper information regarding my schedule and events. I have complained, and my wife has complained also to facebook with absolutely NO results. I want that page closed down.

Firefli Dietz
from Fort Sill Indian School Reservation (historical), OK
Someone on Facebook was immature and reported my name as fake. I added my middle name to my account. The next morning I'm locked out because someone reported my name AGAIN and I am very pissed. I do not appreciate being harassed over my name. My legal and birth name is correct. I use Facebook to keep in touch with family, we are a military family so we travel a lot. I also have irreplaceable photos on my account that I do not have anywhere else. I have sent in a photo of my birth certificate, marriage license, as well as military ID as proof of my name. I want this issue resolved immediately, and my account unlocked. This is harassment and I am not afraid to take legal action if this issue remains in resolved and my account stays locked.

People reported my picture of the wedding and you made me remove it. I report a group that is all about children and having their way with them and you tell me it doesn't violate your standards. Facebook has a double standard or not standard when it comes to their moderation policy.

Keyana Robinson
from Welch, WV
A scammer hit me up using a fake name. He stole this ladies phone and was talking to me had my name on the list for free money then tells me have to pay 700.00 for the money. I don't want to claim my winning money, I am putting a law suit in.

I merged my personal account into a fan page with my old fan page, creating a new one www.facebook.com/raizapedia; but now I cannot post, like, share or comment on anything. I have been deleted from all the groups I was a member in, and my friends cannot find me either. Somehow, I still get updates in my wall. I have been trying for months to fix this with no success. I even created an alias account to be able to update and share on the page, because Facebook would not let me use my email, claiming it already has an account registered (the ghost account), but this is to complicated and confusing for my contacts.
I write to you in the hopes of getting some answers, since the system is asking me to approve an update for managing the page from my personal account, which is impossible at this moment. All this situation has made me consider closing all my business on Facebook because it is too complicated and ineffective to communicate with my followers on this platform. I would really appreciate some technical support .

Matthew Shellman
from Portland, ME
I was simply playing a facebook game app DoubleU Casino... all of a sudden I could not log into the game. I kept getting the error messages "too many connections. Please try again later" soooo.. I log out and my wife logs in and has no problem playing the same game I seem to be "banned" from. I log back into my account and guess what... the same error messages keeps popping up. I have violated zero terms or conditions. It just seems FB has decided to block me from playing. I can play the same game app from my phone without a problem

Steve cook
from Salt Lake City, UT
I want to open my Facebook e-mails on my kaiserLA65@hotmail.com and your personnel tend to give me ERROR Message For Security Reasons your account is Temp. Locked. Fix this problem now or I will have to take Legal action against your company. The text message to me is "BOGUS" I never had this problem ever before till now. Fix it Immediately. Soon.

Cynthia Rolling
from Perry, OK
I was sent a friend request from a woman in Florida City, FL . At first I accepted her as a friend. We then we began to chat back and forth to with one another. She kept sending me a few friend requests, before I even accepted her). asked me if I'd help her distribute the $5.2 million dollars that her late husband left her. I want you to know that she even told me that she was going to give me a security code, so that the person who was caring for her could give to me, so I could get the money from her. I befriended her because of what she was asking me to do. She went on saying the Lord had given her my name. Also that her late husband worked for the Chevron Oil and Gas company in the UK. I don't trust her and I don't want her to scam anyone else about this.

olteanu stefan
from Mantova, 25
i called my friends to get the access codes i sent to recover my account and none of them received anything. Are you making fun of people Facebook. How can i lose my account when i log in at 12:30 and i get a message 10 hours later that im kicked out of my account and my password was changed 4 hours before i logged in with my password that i have....is this some kind of stupid joke or do you want to delete my Facebook account and thank you i lost all my access to emails sites and all i had because i trusted you with my email phone number and many other thing. Thank you again I will never trust you again and also i don't have a phone number now because of you.

Earlier today I receive an email from facebook team and they kept asking me to down load my photo ID and I had recently explain to facebook team that I'm not allowed to give out any personal information at this time and yet they still keep bothering me about this. I did ask them in the request to please delete my face book account. I'm getting little upset about this each when I explain to facebook team that I'm not allowed to down download any personal information can you please tell me what do you suggest I should do? when they asked to down load my state Id which I told them I'm not allowed help.

Susan Lewandowski
from Pennellville, NY
A person by the name of Gary Shelley forwarded a link on April 18, that he had received from Rantlifestyles. It was a video that protrayed a drunken women at a liquor store and an associate trying to help her. The caption said "Need help in aisle 3." Mr. Shelley added a comment that said - This looks like Sue from across the street. He is referring to me and he has 86 friends that all saw this - and some of those people I know. That is insulting and degrading. I think you should warn him that this is an invasion of my privacy and extremely rude.

Janel smith
from Merrimack, NH
My brother passed away on March 24, 2015 and since then his pictures turned into a memorial unfortunately one of his friends was able to figure out his password in and blocked me from my brother I need to know how to fix this as no one has a legal right to do that please tell me.

Lilly Addams
from Brooklyn, NY
I have been on facebook for four years. I use it for business purposes. Now facebook does not allow "fake names". And requested I send in picture ID which i did. I never got a response back and over 4 days I kept sending my ID over and over again. Still nothing. No response... still blocked. It hurts my pocket for 4 days. Then I realized that they had emailed me to tell me to send photo ID and I responded to that email with another copy of my ID. About 6 hours later, they reopened my account. The MINUTE I logged on, they asked me to verify again! So I did..... and for no reason whatsoever, they are preventing me from posting in groups for two weeks. Ok, At this point it doesnt matter as long as im online. I will deal with no being able to post in groups. This is was last night.. Now today, Im online just chatting. Not posting or anything, and amazingly im asked to verify by my friends pictures. No problem. I start to type in the names of my friends pictures but facebook is not letting me submit the names. Instead of using firefox, I log on from IE and they tell me I have tried to verify too many time within the hour! I swear to god, dictators do not have as many stupid rules as facebook! They should be sued for harassment!

Mary Roche
from Rancho Mirage, CA
Someone has set up a dummy account and has contacted my friends with a scam. I deactivated my account but need to have the dummy account deactivated.

Diane B Carlson
from Saratoga Springs, NY
I can't afford to use the mobile app for Facebook. I need to use it on my laptop. Facebook laptop version states I don't have an account. Facebook has old information and refuses to allow me to use it. I have to prove myself for security reasons. I don't need to do that I downloaded a picture, that's enough. You're forcing me to cancel Facebook. How can I stay in contact with my family?

Carl Niswonger
from Cheyenne, WY
One person on "You know you're from Las Animas If" site was posting and promoting his photography and I complained. The Administrator didn't like me complaining about her friend and blocked me from the site. I was told that I was the only one complaining and to stop "Making Trouble". I continued to complain on Facebook proper and the abuse finally stopped. The Administrator refuses to let me back on the site because I won't "Be Nice." I told her I would make one final request for her to restore my privileges or I would file a formal complaint with you. I guess she thinks there is nothing you can do. Would you kindly resolve this dilemma as I don't think this person understand the duties of an Administrator. The Las Animas site is dear to me and I need your help to get back on the site.

sadie tempest
from High Wycombe, ENG
I responded to an advert on Facebook unfortunately I have been scammed for 100 pounds that I cannot afford. The company is Sheridan labs they offer a trial course of tablets nothing obvious in advert that shows you must cancel in 14days or a further shipment will be sent at a cost of 99 95 needless to say money has gone no shipment not that I want it . After speaking on the phone they say they will refund money but after reading a very long list of complaints on the web site it is obvious this company is all about a scam.no sign of company name on packaging complicated off shore banking.please stop the adverts as they have caused a great deal of distress in this house and it would seem a lot more as well

Esther De Sutton
from Nottingham, ENG
My account has been deactivated. I got married last February and changed my name to add my married name, De Sutton. It has been like this for over a year and today, for some reason, the guys from Facebook decided to deactivate it. This is very inconvenient for me as this is the main way I keep in contact with my friends and family. Since being married, my husband and I moved leaving behind family and friends a couple states away. I am upset and deflated that my mainstream communication with friends and family has been "deactivated" by the people of Facebook. Activate my account now!

nick danby
from Ingrave, ENG
For over a year I have been the subject of a Facebook hate campaign that has devastated my name and life ,and not only was I discriminated against by the police despite I being made aware of these acts by a neighbor but I attempted to contact Facebook and give details of the names of the individuals.This has been extreme and harmful in every way and due to nothing being done both slanderous and highly personal matters have got into the general community and I was informed via someone that from Facebook my ex wife or her friends have said things of an incriminating manner.I don't need to repeat the harm done and those who have read their public posts have led to a witch hunt, and the polices discrimination has added to it. There is laws over this and unless I contact Facebook or have the means to do so and as they have the means to investigate past posts by these individuals I don't know what to do.

Vitalina Nabola
from Auckland, AUK
This is the fifth time my friends have been viewing attachments that was not send in by me. Please can you remove all those attachments or advise me on what to do. This is not very good as I use Facebook for professional communication purposes as well with work. I need your help in eradicating this hackers!

Cheryl Fitzsimmons
from Boise, ID
A Facebook user has made misleading and defamatory remarks about us on her posts (we are not Facebook subscribers). We had asked her several years ago to not say anything about us on her Facebook page(s). She even has her son doing this, so much so she has received a cease and desist directive from our attorney! If she doesn't stop, we will be forced to seek all remedies available to us. Please tell her and her son to cease these posts IMMEDIATELY!!

irene andrews
from Minneapolis, MN
Truth be told I have been content, not happy, with facebook. Until now, now I am very unhappy. It seems facebook in its infinate wisdom has decided my friend Marty is no longer Maggical. I am referring to the fact that facebook will not let you pick your name, really? Marty has been Maggical Marty for as long as he has been on Facebook, he is as recognized by this moniker as I am by Irene. If facebook could give a good reason for this decision it would be helpful but it is impossible to get acknoledgement from a real person, when dealing with facebook.... it doesn't happen. I can say this because there is no way a person would waste their time and energy with such a ridiculous campaign.

irene andrews
from Minneapolis, MN
Truth be told i have been content, not happy, with facebook. Until now, now I am very unhappy. It seems facebook in its infinate wisdom has decided my friend Marty is no longer Maggical. I am referring to the fact that facebook will not let you pick your name, really? Marty has been Maggical Marty for as long as he has been on Facebook, he is as recognized by this moniker as i am by Irene. If facebook could give a good reason for this decision it would be helpful but it is impossible to get acknoledgement from a real person, when dealing with facebook.... it doesn't happen. I can say this because there is no way a person would waste their time and energy with such a ridiculous campaign.

On March 29th, some people had accessed my friends account and used her profile to inbox me and impersonating her in order to entice me to apply into a scam where she had supposedly won 50,000$. The offer was that I phone this number to see if I had won too, when I did they had informed me that I had won the Facebook customer special lottery. but in order to claim the prize they needed some personal info like my e-mail address, my Facebook account, etc.. I gave it to them this is when they then informed me that they need money upfront so I can get my prize. when I refused, they used all the info I gave them to change my access codes to my account. This is serious cause now they are using my account to use in their scam. My friends have been informing me. I need to reclaim my account and close it. This a serious criminal offense and I think you people need to do something about it...ASAP!

Brian Tuman
from Campbellsville, KY
I have filed page complaints against 8 pages which are all manned by unknown individuals using fake names and profiles. These profiles keep changing their names and all have me blocked from the sites and all of these profiles are posting slanderous, malicious and untrue posts directly naming me. Many of my friends who can see the content are screen shooting the posts and sending them to me ( I have over 250 pages of these pictures and comments) and they are also reporting the content as well, a few have been removed, but recently it seems all we get is a computerized reply that it does not violate Facebook policy - correct me if I am wrong, but fake profiles is a violation of face book policy..... Just 2 weeks ago they opened a closed group and it too is all devoted to me and I am blocked from seeing or joining. They have stolen pictures from my personal Facebook page and from my business Facebook page "Fast Lane Farms" and posted them on these fake profiles and the fake profiles have also posted poor reviews to my business page. They have left defaming and low reviews on my business page which I cannot remove. How can I find out who is behind these pages so I can have EPO's issued, I have filed police reports for harassment, but no one seems to be able to help me stop this. I have been told to take my personal pages down, but that will not stop them from continuing the behavior on the fake pages. Please contact me at the email above I can electronically submit to you the screen shots and the page names and would welcome the opportunity to discuss this and how it has affected my business. Nothing like being accused of being a drug addict, alcoholic, thief, transvestite, liar, homosexual, and low life to have a detrimental affect on my livelihood.

Somebody hacked my Facebook account and posted adult videos to my timeline, and they also tagged my friends in it. I do not know what exactly happened. Some posts appeared in my Facebook account. I logged in from Google chrome. I doubt somebody hacked my account.

Dave KryKey
from London, ENG
Page stolen, tried to use the help section, and its useless, sent emails and tried other ways and all I get back is the link to the useless help section - the page has 280K+ likes on it and I have had it since 2009. No help from Facebook at all!

Ayesha Farha
from Chennai, TN
My facebook profile has been replicated by someone with my photos, details and same profile name as mine. I want to know who the person is and also i want this profile to be removed from facebook. I have changed the privacy settings of my photos like it can be seen only by me. The fake profiler has my photos. Please find the profile details.

M. Piper
from Wichita, KS
I have very constant drop downs and interruptions pushing me to take your surveys. Some of which will not allow me to cancel. I have already taken your survey, this needs to stop! I cannot trust Facebook any more to provide a great experience for me.

Robert Lantz
from Sparrows Point, MD
On my facebook page I cannot any messages unless ask for friends and I do not want. Please put my page back to normal. Thank you!

Chris McClure
from Kirkcaldy, SCT
Myself on my account set up my dog a facebook and she has now passed away. It was an upset enough to myself and my son Christopher McClure who is also linked to this account. I need access to this account as my ex partner may have access I want to get in print off all my dogs pictures then close it down. The account is in the name Mitsy MiClure and it is a Staffordshire bull terrior that I am holding whilst under a duvet, that is her profile pic and I have no recollection of email address, password or security questions. I have had no problems with facebook so far so could you please email me details to sort this out ASAP please!

Hillary Barrows
from London, ENG
Facebook has locked me out of my account because they do not recognize the location. I have sent them identification such as passport but STILL they say they do not have enough information. I have sent them emails from the email account linked to my FB account. I have changed the password. I cannot verify the account because I do not recognize the pictures of the people they show me and I did not use my right birth date for security reasons. I have told them where the account was opened. I am using the same computer. The account is for a private investigator (me) and I send them emails from the private investigator account that matches the name on FB. There is NO other Hillary Anne Barrows from Shadow Investigations in France on FB but still I can't get them to unlock the account. They say that it will remain locked and their decision is final. They are incompetent and frustrating and useless.

Dee Dee Stephens
from Angier, NC
I was saying happy easter and they and they stopped publishing my posts. I have been discriminated against. I want to sue Facebook for bias against my religion.

I'm emailing you to complaint about a facebook company. when I want to check my email on facebook I found out that someone was hacking my facebook account and I've been trying to log in to my account but I wasn't able to do that. and also I've been trying to tell them that I don't feel to have my photo be shown on facebook. and yet they keep emailing me asking me in order to recover your facebook account we would need an state ID and passbook No. I already explain I'm not allowed to down load any personal information about myself. SO please be sure that Face book people does not bug me to down load any personal information about myself Thank you!

Some has created a fake account with my name with all abused words and vulgar photo pics. Please help me in deleting those accounts and please take a action by them and respond to requests. I cannot get any help from Facebook customer service departments. These two fake accounts were created and nobody is taking action. Please do the right thing and help, I really need someone to show me how to block these two face book IDs.

felix stansfield
from Conroe, TX
I have had a facebook account for six months, #17133025896 and now it is blocked, I have uploaded a picture I.D. as requested ,only to be told the web site is down, I have done this at lease ten (x10) time's. I have been texted a reset code several time's, and filled out the stupid guest what letter is in the box. I have tried to reach a human-being to explain the problem but to my surprise there is no number ,I might be old-school but these young techies need to learn if the wheel isn't broke ,don't fix it. CUSTOMER SERVICE IS WHAT MAKE'S OR BREAK'S a company, I would like to retrieve picture's and video's of my family kids, could anyone at facebook put down their latte for long enough to fix my account so I can down load these important pictures . Thank-you

Linda Sadler Cheema
from Las Cruces, NM
I received a friend request from my friend Sherlene Simpson. I thought it odd but assumed she had accidently unfriended me. So I accepted the request, and in a matter of seconds I received a Facebook message from her, or so I thought it was from her. It said, "Have you heard the news?" I answered, "No, I haven't." Then she or he asked if I had received my money from some government entity. She or he told me that they had received thousands of dollars. I felt funny about this whole thing. This did not sound like my friend Sherlene. So I went to my facebook account and pulled up her page. On that page she had left a notice that she had been hacked and please do not accept friend requests from her. Then I was scared and tried removing Sherlene from my list but could not. There seemed to be multiple accounts for her. Weird! So, I immediately deactivated my account. I would like to reactivate my account but want to make sure it is safe. I would like Sherlene to be removed from my friends list.

On a facebook page Radcon jimmy conrad is a police interview of a 8yr old boy who gives his full name and the school he attends. He is being interviewed as a victim of sexual abuse and the content is detailed and upsetting. I have reported the video to face book but their selection for why the report is not flexible and does not allow u to expand on your limited reason for complaint. I believe it is illegal to to show this video as it is publishing a minor's identity on a social site but facebook do not agree. Are facebook breaking the law?

I had filed a complaint for Mary Carmen Lopez (parrots as profile pic)for using my photos without my permission and listing false comments a couple of weeks ago. She was stopped for while but she is back. Hi I see that this young lady keeps going in and out of Facebook but again on 3/30/15 she posted my photo again with another note. What's going on... the police wanted me to contact you first before filing a complaint with them. I just the picture deleted from her Facebook account so she can stop using it. Attached you will find the one she just sent last night with a new comment.  Please delete the 2 photos she has of me.  Please advise.

My Facebook won't accept any messages because there something on my page. Is said that I have to add more friends and don't won't to add new friends. Please remove it now!

LaKeshia Jolly
from Lubbock, TX
Facebook blocked my account because of a picture that was reported and they said I had to upload a picture of my ID! Well i did all that and my account is still blocked! I just want my pictures off the page and they can shut it down I dont care!

I go by Holiday Misfit Sweets in many games and in real life. Someone keeps reporting a name that I have had for many years on my Facebook page.. I am not protending to be someone I am not. It is a name I choose to go by. I do not think it is far that I am being me and I am being blocked out my page cause I am getting reported over the fact I will not pay someone attention. I feel this is unjustified and unfair cause I have had Holiday Misfit Sweets up for at least 2 years and because people decide to catfish and play with people's minds is wrong. I am not one of those people I have had my Facebook page for about 5 years now..

Rhian Grove
from Canterbury, ENG
I ordered 7 items of jewellery from Florence Scovell in early February. I paid through Paypall at that time. I am still waiting for delivery of the order! They don't even reply to my messages. How do I get my order or my money returned. Many thanks.

Lee Wright
from Niceville, FL
I noticed about 2 weeks ago i have no elite I'mmissing all my benefits and i can't understand why it can't be my credit card because you still allow me to charge my chips if there is a problem. I think you should have me a email to the facts every time i go in there to get this statement that i can't access my account because of errors to it. Well this is what i say i buy all chips on a regular base but to pay for something and you can't even call or leave a message so i could get this fixed!

Fake account as been created and adult photos are been posted with my account. I need it shut down immediately!

Gadhave Pratik
from Ashburn, VA
My Facebook account was hacked by another person and he told me 400rs deposit my bank account. The person change password i cant not use my Facebook account please request to i need help.

Lester Dorsey
from Duluth, GA
I have been locked out of my account and someone has been using it for a couple of weeks now and i cant get any support on how to get back in it because it because they changed my password and email address.

Michael Anzalone
from Roslyn Heights, NY
You allow people having sex showing sex organs and sex acts on facebook if the are public young kids can see them this is considered child pornography I will contact the fcc and also complain and other govt officials about this why do u allow this its against the law and sooner or later there will b a lawsuit children do not deserve to be exposed to this kind of disgusting pics u have to do something about this a lot of people feel this way or is it about the almighty dollar u must stop this now it is mostly from foreign countries please eliminate those people from facebook for the sake of our children it is not in the first amendment of freedom of speech its child pornography even though its between adults our children are exposed to this.

John Chaplis
from Shrewsbury, MA
if John Chaplis can't log in to Face Book, I want my name & everything else deactivated now.

Kirsty H
from Portsmouth, ENG
A "person" from Lancashire (who I do not know) accessed my photos and sent me a pm of my 2 year old daughter calling her a mongrel (which she isn't & who cares if she was anyway). Said vile person then blocked me so I can't report her. This is after a disagreement on another site. How sick to involve a 2 year old child. She needs banning from facebook. Also she has a photography page. Google her reviews, they just about sum her up!! She is sick in the head.

Jackie Mcclellon
from Middletown, IA
Authorized withdraws from checking account would like to talk to some one from facebook customer service please call after 5:30 to see either if it is possible to have that stopped and to have my money returned. Thanks!

Have been trying to get in touch, but, that's right no one can get in touch with Facebook, only cause you don't want to listen to what peoples complaints are about, you make it so hard for people just to ask a simple question, don't worry I found the answer myself.

Richard Safford
from Edgewood, NM
I do not like having the posts skip back to an earlier spot when I am reading, then having to scroll through many already read posts to get back to where I waa. How Do I Stop this?

Brian Tuman
from Campbellsville, KY
I have filed page complaints against 8 pages which are all manned by unknown individuals using fake names and profiles. These profiles keep changing their names and all have me blocked from the sites and all of these profiles are posting slanderous, malicious and untrue posts directly naming me. Many of my friends who can see the content are screen shooting the posts and sending them to me ( I have over 250 pages of these pictures and comments) and they are also reporting the content as well, a few have been removed, but recently it seems all we get is a computerized reply that it does not violate Face Book policy - correct me if I am wrong, but fake profiles is a violation of face book policy.....
Just 2 weeks ago they opened a closed group called "Tumanoligy 101" and it too is all devoted to me and I am blocked from seeing or joining. They have stolen pictures from my personal Facebook page and from my business Facebook page "Fast Lane Farms" and posted them on these fake profiles and the fake profiles have also posted poor reviews to my business page. How can I find out who is behind these pages so I can have EPO's issued, I have filed police reports for harassment, but no one seems to be able to help me stop this. I have been told to take my personal pages down, but that will not stop them from continuing the behavior on the fake pages. Please contact me at the email above I can electronically submit to you the screen shots and the page names and would welcome the opportunity to discuss this and how it has affected my business. Nothing like being accused of being a drug addict, alcoholic, thief, transvestite, liar, homosexual, and low life to have a detrimental affect on my livelihood.

Mohammed Hasan
from Mumbai, MH
Sir, my account was not opening it show make your identity but i cannot recognize all photos this id is mine please resolve my problem.

Too whom it May concern. I'm emailing to express my concern about the Facebook company. Sometime ago I receive an noticed from Face book that my account had been hacked and facebook had asked me that if they want to recover my account I would need to down load a photo Id to sent to them to verify that that is me. But I had already explain to them that I don't feel comfortable to email or down my Photo ID because I've been warn that I may not give out any personal information about myself. I had told them that many times and I'm getting little frustrated with this whole thing from Facebook. I would like it very much if Facebook people would please stop emailing me asking for my Photo ID. if this continues then I will report to my local police department along with the note thank you sincerely.

Mudji Versteeg
from Hilo, HI
Too whom it May concern. I would like to complaint about Facebook people. what my concern is is that facebook team had kept on emailing me to submit my picture ID and I don't feel comfortable to do that. I've been hearing a lot on the news about people posting photo and personal information on facebook which people should learn to be careful because you just never know what facebook can do. they can sometimes do funny thing like look up where you live and find out all about you. I've been explaining to facebook that I'm not allowed to post any photo or personal information and yet they keep on emailing me about it. I would like it very much if they would not ask me to download photo ID. I was trying to recover my facebook account when I noticed that someone hacked my facebook account please be sure that facebook don't email me anymore Thank you and Aloha.

Dayanand Pandey
from Lucknow, UP
Some one is tagging virus at my timeline even though I have restricted my tagging option and even it is sharing the same virus post to other friends of my list.

Ajay Upadhyay
from Mumbai, MH
May account deactivated for some mistakes between sending a message for friends. I want to get enabled and login back to my account so please let me back in Facebook. I am sorry for mistakes!

Habib Kareh
from Tripoli, TB
Some one changed my Facebook account name. They added his name to my account the name added is Ahmed Bayet so when I tried to enter my account a message occurred says this account removed from Facebook how this happened. I really want my Facebook account back soon

abdul mateen
from Lahore, PB
I have to tell you that somebody trying to put my pics in bad news which is completely fake. Like religious disobedience with my pictures on Facebook. She has a good following so people get started to share it. I want her account blocked and take a serious action.

lauren mcdonald
from Sydney, NSW
Why is it so god impossible to get back on my facebook when I have forgot all of passwords to every thing you are asking me for. Why cant you keep the test where I have to name the people in my photos on my account?

Arturo Zuniga Arriaga
from Tinley Park, IL
There is s women downloading my pictures and sharing them with wrongful information. I do not know this women and I asked her to stop but she continues. How do I stop her. Her Facebook name is Mary Carmen Lopez profile is picture of parrots. I have blocked her but she continues to use my pictures. How do I get her to stop.

Facebook has stop my account for security check but for confirming they asked me for unknown pic as my friend I could nt recognise them so facebook doesn't log in my account plz help me to log in again.

My 13 yr old son has recently contacted you to ask you to remove a facebook account that a bunch of school bullies have set up in his name to make fun of and write nasty thing about him. fb support have came back saying they will not remove profile as these people are following fb community standard!!! Can you explain to me how online bullying is ok? you write about how serious you take online bullying but when you are asked to help you do nothing. who do i need to go to to get help with this??

Facebook would not accept my normal password so I changed it and answered the secret question. They said in 24 hours I could log back in. When I try they tell me my email is already in use. No kidding, it's mine. I tried again, another 24 hours and same story!!! My facebook is blocked after changing my password. Who do I call???

I'm upset because someone has shared my photo and I do not know them. A random person who was suppose to be my friend has shared a photo of mine with an inappropriate tagline. i want to report about that person. he has also sent me harassing messages from couple of his fake ID's. I would like Facebook to kindly take some steps against this and also know what you are doing to prevent this kind of problem in the future?

Facebook is down for required maintenance right now, but you should be able to get back on within a few minutes. In the meantime, read more about why you're seeing this message. Thanks for your patience as we improve the site.
After nearly 3 weeks Facebook facebook have still not rectified the issue. All I get is an automated email, no contact phone even at a premium rate.
Company is utterly incompetent when it comes to dealing with customer reviews and complaints about their website being down. I use Facebook all the time and this needs to change immediately or they risk losing more membership.

zynga robbed me of all of my chips almost 22 million worth.. i have read that they're taking chips from good players. i started with 20k in chips. i put a lot of time in doing so..
it's part of my past time i believe it's terrible they can just take your chips away as they please cause you're a solid player.. they want you to buy chips.. that's what it's all about..
Zynga owes me almost 22 million in chips.. can i please get them back??

sir
ther is a fake account of my friend name REKHA RAWAT,
that account is using the abusing language to everyone...
that is creating a big problem to me
so, please delete that account,so that i will have no problem in future.
https://www.facebook.com/rekha.rawat.5095110
this is the address of that fake account
thank you

My name is Ogonna Tyna Innocent-Nwaubor,a nigerian. About six weeks ago,I tried logging into my facebook account and discovered that I have been temporarily blocked, reasons is that I am using fake account and ID. They requested for any form of identification and my husband forwarded a copy of my international passport twice which they acknowleged that they recieved and said I will recieve a mail soon from them. That soon is becoming eternity. I have written to them through a link in the mail and they never replied.I have messages and notifications pending. It is affecting me negatively because there are some link that it is only facebook that connected us. I will really appreciate if the account is activated. Eager to hear from you.

I am Facebook user. But my Facebook account is block. I am try every think but I can't unblock it. Please help me. Also, someone is using my Facebook account by changing password and contact no. I want to deactivate this account please help me before it gets blocked again.
Last week someone has made a profile using my name my date of birth and even my photo and has sent a friend request to me I wondered this a terrible thing and of course it would be simply because:
(1) someone else is making or using my name
(2) If it is a Facebook account there could be some serious information that is being exposed about me that is not true
(3) Whatever is being written in this account could cause me to lose my job or not be able to obtain a new job.
So I ask and am very concerned how does one stop the false accounts being made and destroying privacy and embarrassment. I need to unblock this profile and stop people from creating these fake accounts.

Dear Sir / Mam,
my name is Tarannum Naziya. There is one guy who is using my photo and my name on facebook and he is male person. He has made fake id of my name (Shaikh Tarannum ) and using it. he has also mentioned my college name which is SNDT University.
Please let me know what should i do to remove the fake id of my name. As i do not want my photo on facebook where everybody is commenting.
Kindly help as soon as possible..
Regards,
Tarannum

I just noticed on my facebook account of scratchz padz a whole section of my photos containing my graphic art work has disappeared it had est around 600 posts, I did nothing, didnot remove or delete so where are my pics they belong to me put them back now, you need to fix your facebook programing allso it hasnt let me do a down load in a few months first and now my art work that I made is gone, oh come on guys fix it, bring my photos back and let me do down loads agsin..

I have been receiving emails from Facebook every 10 minutes for the past 3 days after inadvertently clicking on an ad to join. This is harrassment. I have tried using the Facebook website to fix this situation but the seemingly correct option to submit a request to stop receiving correspondence from them does not produce any results - it just sends me back to the previous page without allowing me to actually log a complaint and have my email removed from their database...although my email should not even be there! Please help!!

I bought a facebook game card and loaded it to use as cash on farmville 2. I had 211 dollars on my game. I logged out and came back an hour later and it was down to 72? WTH It cost me $25.00 to buy that card and now its all gone. I will not buy another one and may stop playing the game, this is the 2 time it has happen.

I'm not on Facebook and consider myself anti Facebook . You keep emailing me every week to tell me about activity on my page. When you try to click on the Link to 'my so called ' page it says it doesn't exist. However you still bombard me with info about the activity on this ghost page. I've reported you as spam but it still keeps getting through . I've also clicked through all your Facebook relevant links or unsubscribe (I've never subscribed!) links and this is as infective .

I grew up around many country musicians. A couple friends of mine were in bands that opened up for big acts in smaller towns. I have met a lot of famous musicians. A couple of years ago my buddy asks me to go to Fanfest in Nashville with him and his uncle. His uncle was some big shot and introduced us to everyone. Carrie Underwood, Miranda Lambert, Taylor Swift, Alan Jackson, Kenny Chesney, the list goes on and on.
My friend kept asking everyone we met if him and I could send them friend requests on Facebook. At the time I didn't even Know what he was talking about. I managed a big printing company and had no spare time. Since then from the stress from management I came down with acute anxiety syndrome and extreme depression. It's like I couldn't do all the things that I loved to do in the past like play the guitar.
I am getting help but basically all I do right now is watch TV, play CDs, or go on the computer. That's when I remembered the Facebook thing. The first day I sent friend requests to the guys I grew up with. Then I remembered the country stars giving permission to send them friend requests. I wrote them little messages telling them my story and sent a lot of them out. Then Facebook steps in and puts a hold on my doing friend requests and blocks the ones I sent.
For two days I have been trying to get this cleared up but their customer support is a joke. Isn't it illegal to block my personal messages to people without looking into if I know them more? It's just ridiculous that I have their permission and am being blocked for two days now. What can I do?

i have reported this facebook insident a few times but just found this sight my daughter as had to move away from her x as hes arrassing her slandering her and her new partner, he as made a false profile under the name of zoe will he as sent messages to everyone on facebook accusing him of being a prdofile i think its discusting we have involved police they told me to complain to you as they no its this michael nicolas and his mum mandy bower i have already blocked that family and deleted them of my face book but earlier this year i had to add another letter to my email as someone tried to hack it now hes slandring my daughter of and will not give up i no its this person and police agree but we need real evidence so they adviced me to contack you to sort it out as they dont have control of facebook and you do its getting very scary for my daughter which i think is well rong she shouldnt have to come of facebook because he can harrasse her please help us to avoid this zoe will to be able to contact people for this is so bad to accuse people of things that is not true the the reson we no its him and his mum is because messages were sent to zoe will privately and suddenly the family are asking questines about what we put theres other evidence as well but as your good in facebook i no you will be able to read what she said and our reply please help us thank you so much for your time

This is the worst online poker that I've ever played! It's not close to realistic. It seems as if one or two people are the only ones at a table that always have good enough hands to play. I played at a table and never got a hand that I could play or let alone win. That is terrible!
You have no choice but to try to play when you're in the blinds and half the time you don't get a hand that you can play or even think about winning on. It's horrible. I think that Facebook needs to take the poker off and just be a network that people can only talk on. I've come to the conclusion that if I'm going to play, I'd much rather get full tilt poker.
It is much more realistic than this bullshit you have on Facebook. Plus you get to play with players who know what their doing and actually know how to play. You also don't have to worry about hardly ever getting descent hands to play. You have a better chance of winning on full tilt and it's closer to playing real tables.

Every time when i log into my facebook account & share some pictures suddenly that capatcha popup box appears. Its a warning to message that am using some others account. How do these facebook people know that am using others account??? Why are these people giving trouble using the facebook. Where should I complain to get my problem solved? Will anybody help me in this regard

I have begged and begged for customer support to help. They give absolutely no help. They will not even put my quest items in so I can move forward. It was working fine then one day it stopped. They now will no longer respond to my emails. They make me feel like this is something I did or my fault. I've been playing since 2009 and this is the worst i've seen. The customer support team used to be so much better. I am assuming they've gotten new support or outsourced it because the team they have now does nothing.

I understand that you (Facebook people) are always doing something new to upgrade the business but i am so tired of you changing things in such a way that's suppose to help make facebook better yet it is driving us looney trying to keep up with all of the different changes. You give a lot of information that is so confusing till it's defeating the whole purpose! I am so confused as to what's going on with this privacy setting till i just want to get off of facebook altogether. It's like a love/hate relationship.
You explain the changes but yet you don't explain it thoroughly enough for everybody. I need for you to explain to ME SPECIFICALLY how to fix MY SITUATION! 2 days ago something happened to my account & i don't know how to fix it. None of my friends/neighbors for CW ONLY can see any of my posts. I don't think that any of my other friends that play on any of my other games are experiencing this problem. It just seems to be only CW. Can you please help me figure out how to fix this issue.
Playing the games on facebook are really the main reason why i get on facebook in the first place. So if i can't play the games there's really no other reason for me to stay on facebook. Please advise me as to what to do now! Hopefully i will hear from you real soon. Thank You!

I,m very tired of getting blocked for 30 from adding friend when i try to add friends to have new friends to talk to i wish u would change this im very tired of getting unblock them add a few then right back blocked from adding for another 30 days.
This is to inform you that i have no commercial transactions with my facebook friends in and out of the country,and also that if i do send a friend request, i am aware of my responsibilities as a good citizen of this country to fully abide by the rules,laid down by you.
The friend request i send,are to those whom i have met i in some of our church functions or are friends of my F/BK friends,nothing more and nothing less. Therefore i request, that my particulars be verified, and immediate action be taken to rectify the error. Thanking you, and awaiting your kind response.

Facebook is now a magnet for child abusers, sadists, bullies and other predators, and their code of practice does nothing to prevent this from happening. It is frightening to know that a web site that is supposed to be a social tool to connect family and friends have owners who do not do enough to protect the innocent. It seems the rights of the immoral are higher than the rights of the innocent and moral people who use it. it either needs closing down or have very strict rules in place to rid FB of this content.

I'm getting real tired of facebook flashing a note and then making me type in some leeters to continue. I have a face book page called the ERA card which is set up to hel fund Veterans for America and support our veterans and our troops. I have people sending me messages and I have to write back, I have to thank people when they send something to me. What the hell are you doing, you have a facebook that you keep pushing to add friends, then you say you must know the friend you invite. Are you people that clueless that work for facebook? Cut the crap.

Dear sir,
My account has blocked by some users which is very unfair. It is my real account and i am using it with very genuine information. but now a days it has blocked by some other users only to give mental harassment. please recover my account because i loss some photo and messages.
I need some help from you. Look forward to your positive response.

Hi, my language is missing in the website facebook, and I would like to report a complaint about it. All other languages are there to use in facebook, but my language, the Kannada language, is not present from India. Please add this Kannada language so that users from Bengaluru can use the website worldwide. It is a language in karnataka, which is one of the old languages of India. Bengaluru is a number 1 place for software known as silicon city of India, but still facebook is not having Kannada language.

There is an entry on facebook under my facebook photo that I did not put there. The entry asks for donations for Hurricane Sandy Relief. The entry names Ronni Watkins, Angelo Santiago and Cindy Bell as supporting my request for donations. I'm sure these people do not know that they are on this facebook entry. I did notify them, though. We all "liked" a cite called Characters Unite recently. The Character Unite name was on the entry also. Please eliminate this posting and investigate this Hacking. Please take the steps necessary to clear up this violation.
Thank you, Charlene Van Cott

Michael c. Vinton
from Newport, VT
You had an add posted to buy women's golf clubs. I ordered the clubs paid with my CC, the clubs were ordered in mid July. My CC paid, clubs never came. My phone-802-723-4348
Michael C. Vinton

Majid Tounarti
from Levis, QC
Hello,
I hope you are well.
this morning a person contacted me asking me on my facebook fans page if I am interested in putting paid commercials on my facebook page,
at first I said no (see screenshots attached) but then I told him ok, let's do a test to see if you're serious, she sent me a business.facebook.com link
and asked me to get into my ad manager to add my page in the ads manager. when I saw that the URL link was a link to the facebook domain,
so I think the link is safe, and i log in my ad manager with my own usual access, a few minutes later the page was removed from my manager of ad
and removed my role of administrator of the page, I was the only administrator of this page. it happened this morning.
I still have access to my advertising manager, I still see all my ads, there are some who are still active, I always have a list of all my ads payment .
please help me recover my page, it's been a year that I work on it, that I pay ads.
the address of the page: https://www.facebook.com/lferchainfos/
the address of my personal profile: https://www.facebook.com/majid.tounarti
my email address linked to the account: tounarti_m@hotmail.com
My ad account ID 279154235
I am ready to provide you with all the evidence you need.
Thank you

Carmen Stidham
from Knoxville, TN
I have tried to change my name on facebook several times. I am in the process of getting a divorce and it won't let me do it!

I have opened an account with facebook twice now. Each time within 4 hours i start getting unsolicited phone calls on my mobile and home phone and lots of post. It is terrible and goes on for months. I was driven mad last year until i nearly had a breakdown. A friend persuaded me it was nothing to do with facebook so she joined me again. Within a couple of hours i had had 36 phone calls. The police don't want to know. I will not be able to endure this again and although i immediately
Left facebook they continue to harass me. I am so upset and really hate facebook for allowing this to happen.. Miss Hawkins.

Kathleen Kelley
from Woodstock, GA
Ordered 2 pairs of shoes from chicmolly which took 6 weeks to receive. They were shipped from China. The shoes don't fit. Asked for return instructions, told cost more to mail back. Asked for mailing instruction and received no response. Stuck with shoes can't wear.

Christine Liddell
from Dumfries, VA
I sent money involving in receiving Free Federal Grant Money, which was a scam and I'm trying to get my money back, the sum of $1,886.00 by FBook.

Richard Gabie
from Hayward, CA
Tried to reactivate account. Am blocked from logging on. Using same IP, email and device as at original sign-up. Provided new info of tel number and photo even though you have nothing to match to, and now I get blocked because you're "checking the photo". Appealed on disabled account page, but was told that email-linked account is not disabled. If you won't let me log on, it's disabled.
What is required for me to use mt account?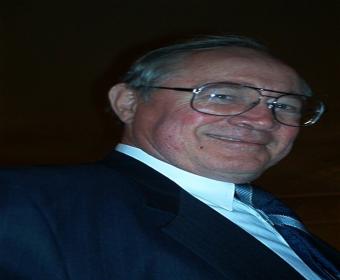 I have deactivated my account again I do like to check certain things on my friends' legitimate business pages but immediately after that it gets deactivated, I'm contemplating deleting it but not sure just yet since I am totally private or should be. However every time I logon, I get lists of tons of "people you may know". For a company that is supposed to care about the privacy of their users, showing names of people that I have absolutely no idea who they are nor do I care about is absolutely ludicrous.
They finally stopped sending the "trending" topics. If I am interested in that, I can go online to my local news or google whatever I need to. Most of the nonsense they sent was just that, pure nonsense and nothing interesting. In addition, their "suggested groups'" were also at times obscene. How they come up with recommendations when I do not post since I am basically private is a mystery.
Facebook has gone over and above what it was supposed to be originally.

Christopher beasley
from Tottenham, ENG
Forgot my password. After loads of attempts at changeing my password and not receving a email with a 6 digit code. I tried your online help. Arsked why iam not getting a email with 6 digit code and got no response. I then phoned your help line.only for you to hang up on me. Costing me 6 pounds for nothing. To say iam not happy is an understament. Ive wasted 2 hours thismorning trying to login. Well no more!! I will not be wasteing my time on this anymore. Either send me a new pass word or you wont be seeing me on facebook anymore.

George LaBlanche
from Houston, TX
I have reported numerous times to FB … That my account was Hacked over the years that resulted in multiple POST violations not posted by me. I most respectfully request FB to delete a minimum of 80% of this accounts VIOLATION HISTORY due to HACKING. At this time my account is on the verge of being deleted for any further violation. Please also remove the current BLOCK & PENALTIES … Thanking you in advance !

Lisa Chambers
from Prospect Heights, IL
I have Christian preachers that I have been following and I thought maybe they were just off line. After I went to investigate, I found out the ones I haven't heard from are still posting, I'm just not getting anything. I also checked if I was still following and I was. So what? Your trying to stop GOD now?? GOOD LUCK! I will be taking my business back to MYSPACE!!!!

Dan Singh bhat
from Wardha, MH

IVY CHASE
from Silver Spring, MD
Hello my name is Ivy chase i used to WORK facebook activity page i keep getting hacked they use profile pictures to hack & scsm people im fed up with it sll i want to do us be done & they owe me a pay check from 2015 when they allowed my data to get lost im done with facebook im giving this up its to dishonest

evelyn miller
from Dallas, TX
my account was blocked from liking or commenting on posts for no reason this morning i would like it to be unblocked

Marcia Soyster
from Valparaiso, IN
I just got a phone call from the number 1-844-873-6057 . On this message it said that my account has been command it will be shut down if I dont pay ! I talked to an India Person and he barely spoke english ! I asked to speak to a person that spoke english and he said yes that I can that I have to fail a different number and then I told them that u , as them are a SCAM ! They tried to call me back again but hung up ! I just want to make Jeff aware of it that there are people out there trying to scam others on here !
Thank You !

Kathy M
from Keosauqua, IA
We are getting a REFRESH demand from Facebook to change our password to verify changes and to secure our account. It will not let us into our Facebook account. Why?

Scott wilson
from London, ENG
On my point that face book should be band as things that are posted like rude remarks people want sex and young people that fake there age this is such a disgrace and discussing and most 100% this page should be closed and will complain everyday

sir/mam i need ur help anybubby missuse is my name and photo on facebook plzzzz decativate fake id
fake id name surbhe jagota

conover Stokes
from Lockhart, TX
I want to know why I'm blocked for saying a child rapist looks like a shaved gorilla, how is that hate speech?

Diane Huff
from Ocean City, NJ
1) Please stop greeting me with my town, state mentioned. I have asked before that you stop this!
2). Please stop emailing me about what others post...I don't want any emails about posts on Facebook.
3) Please stop putt friend requests to me and having me think the person wants to be Facebook friends. How dare you do this!

Danielle couillet
from Germantown, MD
The format of my page has changed to something i have a hard time to relate (i m 71 ) , none of the 500 <friends >i have have not , could you please revert my page to the old format ? it happened twice before in the past 5weeks but it always got back to the <normal > way .can you please look into that ? Thank you ,if not i probably will no longer be on it ,of course i am sure it would be of no matter to you , i hope you have good buisness ethic as without us ..you would not have a job ,best regards , Danielle Couillet

Christine hickman
from Douglasville, GA
I have messenger and I use it for family members ,you recently blocked my granddaughters for going to fast .What does this mean? How i cannot speak and see them unfortunately due to illness and distance i cannot go visit .There names are Brisa Antonia and brilee williams When you blocked them they are not online .Could you please unblock them ? Regards Christine

Joan Sharma
from Fresno, CA
Someone added a name to my account and used my gmail address: joansharma@gmail.com
They used the name John Sharma and there appears to be a phone number from India.
My name is Joan Sharma and I did not add this name to my account.

patience demideh ossai
from Pasadena, CA
I recently updated my fb account and ever since then I can't access my account. Every time I try I always get"unfortunately, fb has stopped" Honestly this is ticking me off as I can't access anything. I don't think its a crime to update. Pls fix asap

Lisa Denman
from Nottingham, ENG
I am being bullied on facebook. I have had to deactivate my account as I have had my family photo with my children posted to spotted. This is a breach of data protection and I am publicly being named and threatened that they have my name and address.
I have been in contact with the police since the beginning and all evidence is being collected and gathered and I have an incident number. The main people in question are named Charlotte Essam and Gay Pieters. The people are using my name and are making accusations that are not true. The police have all the evidence to prove that the in information is false. I have all the required documentation and have been instructed by the police to not respond to them. The police have also instructed me to contact you to get this to stop. It is a police matter and I am now having to make an official statement against these 2 people. I am now in the position that I need to instruct a solicitor as it is slander and defamation of character.
Facebook, If you do not help me and remove these posts about the Dog or remove the people in question then you are aiding this cyber bullying. Pleas help! my email address is lisadenman02@gmail.com.

Rev. Frankline I
from Puducherry, PY
Sir/Madam,
Sub: Request to block our Church Page which controls by unauthorized person's Facebook account- reg.,
Praise the Lord,
This is Rev. Franklin . I , Kayalpatnam Pastorate (Tuticorin-Nazareth Diocese), Tuticorin, Tamilnadu, India.
As a priest of the Kayalpatnam Pastorate, Tuticorin, Tamilnadu, South India appointed by The Moderator, Church of South India, I have all authority over church activities as far as I serve in the pastorate as a priest. I came to know that the person (profile name: Jagdish kirubajash) had created FB page for our St,Andrews Church by his Facebook account and through which he updates the page independently with the congregation's Photos, events' photos, Service Details, Marriage Intimations, etc regularly without my consent and it annoys us and spoils the betterment of our church gradually and makes discrimination amidst congregation. Sometimes our confidential photos are being disclosed to people by this infringed and impersonated FB-page. In this regard, I request the Admin, Facebook to take immediate steps to block the mentioned account and page to protect the body of Christ from evil and avoid the inherent problems as well.
For proving my authenticity as a priest I have herewith attached my IDs along with few links for your perusal and I can show my appointment order if you want me to show for verification.
1. Passport Pages one and two
2. Priest appointment copy
3. Clergies Details – I ( Rev. Frankline. I Id: 133) have been appointed in the place of Rev.Robinson J. C. (Id:191) on 6th June 2016: http://www.csitnd.org.in/csitnd_clergy.html
4. Link of Ministerial role:
http://www.csisynod.com/Admin/ministerial/58_Ministerial%20Roll%20-%20Th...
5. Link of sharing the gospel while I was in Singapore:
http://gospeltoworlds.com/videos/sstmc-fellowship/rev-dr-t-samuel-video_...
I'm looking forward your favorable response and kindly do the needful. Thank you.
Regards:
Rev. Franklin I,
Pastorate Chairman,
Kayalpatnam Pastorate,
Tuticorin – 628204,
Tamilnadu, India.
Mobile: +91-9842568796 / 7010516386
Office: +914639285544
Email: rev.isaacfranklin@gmail.com

Elfie
from Shepherdstown, WV
I have been blocked from FB for making a comment about the German Government and the rising crime in Germany. There was no hate speech or derogatory words...just the truth. So much for free speech...
I am disappointed that FB supports this...a gag order for people who dare to criticize

daniel moran
from Gateshead, ENG
I have been banned from facebook on 3 occasions usually 3 days, but now I received a 30 day ban, I use facebook to contact my family n friends in Ireland, I live in England, I am housebound so really need to message family I'm 63 in july. what I posted was about,..... murderous muslems n terrorists on UN human rights council. now the last time n the time before I was banned for having the word muslim in it. seemingly we cant disguss anything about muslem crime or rape gangs but the muslems parade down the streets of Britain threatening to kill n behead also on facebook but nothing but if I tell the truth I am banned for speaking out. by the way isreal and the USA have left the council of human rights, that is why I made the post giving the reason I thought they left can you help me please thank you so much. Daniel.

Sheila Osborne
from Montreal, QC
You may have someone pretending to be offering grants for and from Facebook if you contact me I have more information with his name contact info

Raymond Connors
from Bray Park, QLD
I got a 30 day ban for making a comment that was pretty mild compared to what others have not been banned.
I do not use bad language, and my comment was classed as hate speech- yet others comment using very bad language and nothing happens.
This is selective bullying.
Then Facebook encourages me to spend money advertising or says "post in your business account because people are trying to contact you" But I can't because they have blocked me. Therefore I am losing customers.
When I try to comment I get the thing "If this is a mistake let us know" but when I do that I get a further message "this action can not be performed"
What's the use?

Stacey
from Kenilworth, ENG
Hi I'm complaining about a girl kiara Jones who posting false stuff been to police been told to contact you to remove it all

chris young
from London, ENG
An unwanted upgrade that limits me to reading no more than ten words of any comment and blocks me from editing or deleting anything I have posted. I fail to see how this increases my enjoyment of Facebook but frankly I expect no explanation.

Kate Fucile
from Methuen, MA
I have been charged a charge I did not make. #4HN73GGNFJ2 on the 10th for $33.95!!!!!!!!!!!!!! on the 9th...$10.57...I want to make it perfectly clear.....I DID NOT MAKE THE CHARGE FOR $33.95 Please reimburse me for these bogus charges! Thank You...Kate Fucile Otherwise I love FB!

Blaine Staver
from White Plains, NY
my facebook was trunned off ,. a statement stating that I need to send a picture of myself to be able to get back online. I have a prophile pic on phone and I believe is on facebook too..... I do not have a pic in my computer

Brinda Ketron
from Oxford, MS
Help Center
My. stepson used my phone number on his phone and set up a FB account. Without my permission. I'm now receiving all his notices in my messages (32665) and it's getting annoying. How do I make it stop.....? How do I get him off of my number with out messing my FB up?
We did not find results for: My. stepson used my phone number on his phone and set up a FB account. Without my permission. I'm now receiving all his notices in my messages (32665) and it's getting annoying. How do I make it stop.....? How do I get him off of my number with out messing my FB up?

N. Capko
from Streator, IL
WHY...has facebook BLOCKED me from some of my selling sites? No one can explain it that I've contacted. It does annoy me, since it's been going on now for over a month. Can you PLEASE fix it? Thank you.

My friend page which it's link below witness daily increase and decrease of fans number by hundreds
beside it's publications dosen't reach to all his fans

My friend page which it's link below witness daily increase and decrease of fans number by hundreds
beside it's publications dosen't reach to all his fans

Sonny Stark [Dr. Sonny Stark]
from Crestline, CA
I changed my password this morning [04/13/18] utilizing my phone number that's listed. I received an incorrect home page, front page, and all my pictures and friends have been deleted. Hopefully, my personal and confidential information has not been accessed and/or released. Please correct ASAP.
If you have any questions, please contact me via my phone or email.

my profile was blocked for 30 days accused of spamming

William Casper
from Lufkin, TX
I did not give Facebook my cell phone #. Yet I keep getting notifications on it. I deleted my account 18 days ago, but I'm still getting these notifications. They are using up my minutes on my cell phone. It is evident that they don't go by their own policy rules. All notifications were to take up to 14 days to stop. Do I need a Lawyer to get them stop?

Rika Wentzel
from Pretoria, GT
Ive been blocked for some reason. Want to be unblocked and want to know why and by who. Trying to do my work and its to easy for yealous to block people. Ive send many requests to know why, untill now now reply.

fred p delli santi
from Millsboro, DE

shouldn't have to go thru a bunch of crap when you delete something from the news feed

Yvonne Hargreaves
from Southport, ENG
I did not subscribe to my personal life being placed on the Google without my permission. I'm horrified and would like my details and MYlife .com removed with immediate effect. Please remove Yvonne Hargreaves Chorley from Mylife.com as it could only have been initiated by joining Face Book!

Keith Minder
from Miami, FL
I Have 2 Accounts you SHUT me out of. Now you want me to Give you a copy of my PASSPORT, LICENSE,CREDIT CARD, and you even asked for my S.S...Since when has Facebook demanded peoples PRIVATE Accounts to Regain Access..

Val steele
from Barrow in Furness, ENG
I am trying to make facebook aware of a fake business page, of someone who is a fake emotional abuse life coach,
he has fake certificates on his page, he is making money by charging fragile emotionally abused people €99 an hour
He has a channel on youtube and the comminity is to help Emotional abused people, abused by narcisistic abuse!
He is using social media to advertise his false bussiness, he has a business page, i have tried reporting, i have got nowhere.
I need an email address to which i can explain in detail, he is abusing peoples trust, making money from them, he is abusive himself, he is abusing me, because i know who he is, he is portraying himself as a proffesional, it is not a business
It is a scam!
please take this seriously, emotionally abused people are paying him to help them, he is not qulified to deal with these poeple, he googles the information he has a bogas certificate.
I have lots of details on him,
Please contact me back, he will damage people who are already damaged. He isvdangerousvto peoples heslth, and has threatened me covertly to stop.
Below is a screen shot of his fake business, he does not prove hisvqualifications, he just blocks those that ask
David micheal demars..i have information on him, he is an abuser pretending to be a surviver of abuse.
.

Patrick
from Carbondale, IL
I'm a member of the Free Energy Party group on Facebook, and apparently, the new membership counter is broken....
Talked to an admin of the group and they pointed me here.....
So come on, Facebook!....
Fix the counter!....
Seriously dropping the ball on the whole "social" aspect by not knowing how many members are in the group....
Thanks fer listening....
Have feedback for Facebook?
Thanks for your feedback!
Sorry. Please try again later!