Facebook
Facebook Complaints Continued... (Page 7)
433+ reviews added so far. Upset? Call Facebook corporate: 650-543-4800

I am in a Facebook group called depression support. Someone posted something about muslims i went to tag the admins in it so that it could be removed and i get a notification from Facebook saying I've been blocked from posting in the groups. There is no Facebook support number to call either, which is frustrating.

Deepti
from New Delhi, DL
I want make a complaint about a facebook id which is a fake name this account is fake account in this account my pictures is using someone else so i want please stop this happening please help me what i do please block this id he upload my picture one by one. How do I contact facebook?

Mary Smith
from Carnegie, VIC
Have had the same Facebook account for 4 or 5 years now and not experienced any real problems. Being advised my FB account name was no longer 'valid' and needing to be confirmed by sending my driver's license, bank, credit card, and birth certificate details I (understandably) dismissed it as a rather elaborate phishing expedition, changed my password, advised Facebook and thought not much more about it ... right up until I found myself locked out of Facebook.
Seems that like many domestic violence survivors who manage to stay alive & relatively safe (from ex-partners) by not being easily found ... AVO's, silent phone numbers, not appearing on electoral rolls etc. etc means absolutely nothing to Facebook. I am required by FB to use whatever name I am known by with no exceptions permitted and no, my 'real name' isn't Mary Smith... to do what FB wants would almost certainly guarantee injury to myself and my children so I have no real alternative other than to stay away from FB and lose the (albeit at arm's length) contact and conversation it gave me.
Oh and just to be clear, other than an irrelevant pro forma response I have received absolutely no explanation or attempt at understanding from Facebook. Any suggestions as to how I could handle this better and how to get FB to listen/do something to re-instate my account?

Bonnie Maffe
from Canton, OH
I updated Facebook Sunday. Now when I tap to view video on Facebook, it starts to load then immediately switches back to the original post. It does this with everything I try to click to. Very frustrating! Can Facebook fix this please? It was fine before the update and there is no help for me to get it back to working properly on the mobile app.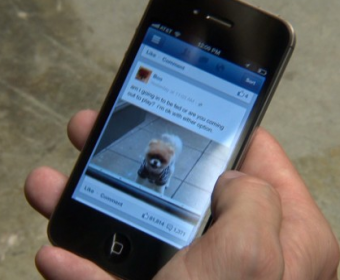 Constance Richards-Ingram
from Guthrie, OK
I was on Facebook accepting friends when all of a sudden nationalities started floating across the screen and asking me what nationality I was but they just kept dancing around even when I highlighted united states they stayed on the screen fluttering around and I had to shut down to get them to stop. When I logged back in my Facebook was in a foreign language, my games are in a foreign language, the games keep popping up wanting me to buy extra coins and I can't even fill them out because I can't read the language. I don't even know what nationality it says I am. Please make my Facebook back into a better experience. I am not a foreign speaking or reading citizen!

Scott Krumwiede
from Denver, CO
Facebook websites have been sending me emails to information about what people are making comments about women, someone who works for the website added me to their list without my permission. I don't want to have anything to do with that website. How can I report a rogue fan page to Facebook?

Robert Jenkins
from Myrtle Beach, SC
I used the Facebook procedures to "delete' my account. I first 'deactivated' then I "deleted' my account . A Facebook email confirmation came to me saying in about 14 days my account would be deleted. Its long past 14 days. I did try to change my notification options in Facebook, but they didn't work. I definitely want my account deleted. i want to be permanently out pf Facebook. I continue to receive obnoxious texts to my phone saying that new photos have been posted or someone wants to "friend' . its driving me nuts to receive text notifications when i am talking to someone on my phone, etc.

Phillip D. Caldwell
from Redford, MI
I'm not able to download Facebook apps on my cellphone. There was a time when I experienced no problems at all. Facebook apps are not the only apps I have difficulty downloading! Is this a cellphone problem or a Facebook app problem? Please advise immediately! Thanks for the opportunity to share with other customers online.

Sarah Stone
from Doylestown, PA
I have noticed two of my favorite posts have disappeared without me deleting them. I often re share my favorite posts, and no very well that these were not deleted by me! Now if Facebook is getting rid of them, I sure do not appreciate this type of foolishness. I am of the older generation, and have said before that this has been fun, but not the game playing by the controllers of Facebook. I don't need this in my older age, and so unless these are somehow returned, Facebook can do whatever they want with their childish ways. One was a large pumpkin cookie, the other a beautiful Gardenia. Les see if you people are real, and you are REALLY listening to your customer complaints. I'll be waiting, and watching.

Margaret Edwards
from London, ENG
I have submitted two complaints to Facebook and they informed me that my complaint does not fit their criteria. Well I am so upset that Facebook could add to my son's state of mind because his wife (they are getting divorced) she has put an image (a person in a woolen straight-jacket) and the writings of Karl Jung) on Facebook and this is causing my son such distress with his mental health. How can you let someone harass someone who has not been well. This particular woman Ruth Deehan is a Narcissist and you will not make her remove her post. By doing this if anything happens to my son I will hold Facebook responsible if you do not ask her to remove this post I will take this further and I am also writing to CEO Mark Zuckerberg.

Patrick Myrie
from Bayonne, NJ
Hi, I wish to complain about a Facebook member. She is posting family matters on her Facebook page which are damaging and add disgrace to my family. I received lots of phone calls from family members and friends who are Facebook members who knows our family and they are as concern as we do. How can I get someone at Facebook corporate offices to kindly review her postings over the last six months details about our mom and her siblings? Hopefully Mark Zuckerberg will use his good office to suspend her from Facebook. Thanks in anticipation for your support of my Facebook complaints.

Quigly
from Bracknell, ENG
I need to submit a complaint, I have been trying for weeks to get an ex-employee removed as moderator of our company Facebook page. It had been weeks and they still control it. It would be great to email someone at Facebook and get their help in resolving this problem asap!

Eva Michelle
from Melbourne, VIC
I have a complaint about my Facebook account and the lack of security around it. I noticed my account has been misused by a certain person whom I had recently been engaging in relations with. The password has been changed as I can no longer log into my account. I did ask that person to login to my account, but only once. I was very busy on checking my account next day so had very little time to change any password and so what. I believe the person who's entering on and off misusing my account is still doing this. I can't be sure as he has proved suspect to me on numerous occasions in regards to my Facebook account. If possible, how can I contact Facebook and have someone look into the details of my account. Need a customer service rep to look at any kind of activity on my account in the past 3-6 months please. Hopefully I can clear this up.

Asher Kanfi
from Roxboro, QC
Hi I have being trying to find the place to write a complaint regarding my pages. On October 2nd around 23h I was suddenly taken out of my pages. I have looked in the site with questions and answers that did not give me any solution. My pages "Jerusalem my true love" Ïsrael forever" and the newest one which I believe was not acceptable to facebook. I realized after the fact that it was to aggressive towards certain groups. It took me 2 days working on it then after couple hours of operation it got canceled together with the other pages. The page in question Is "ËNDARABOCCUPATION".
Actually when i created this page I did it in association with a member. A journalist that was to participate in the writing part of it. This person suddenly decided next day to pull out by posting on the page that she is no longer responsible for any post that was written on this particular page. I have being working very hard since then to no avail. In the meantime i created a new page but i lost my data and could not set myself as admin. I am very sorry for the problem I may have created. all i am asking is to be able to function and get access to my friends that i work so hard for the last 1 year and half.

Jody Lancaster
from Independence, IA
I can not get into my Facebook account for the past several days they keep saying change your password. I have tried that so many times, now I get you have tried too many times... how am I supposed to get into my account? It asks you for questions I have no answers to, such as who I have emailed lately, no one that I know of. I am sick & tired of this! You cannot reach anyone at the company to get service.

When I try to log in it always says that thanks for your help. We'll take look at the documents you submitted and get back to you. If we need more help confirming your name we'll reach out for additional documentation. I don't know why is that so kindly explain to me. I cannot contact Facebook offices because they have no phone number listed on the website.

La Vern plett
from Garland, TX
I enjoy Facebook very much. I am complaining about all of the lude pictures of almost naked girls; big boobs mostly uncovered and girls showing crotches. I think there are supposed to be standards higher than this. Maybe you cannot catch all of the ones posting these. Go on under my name and you will catch it.

Kathryn Olson
from Minneapolis, MN
I clicked on the "dislike " button on Facebook. (The posting about the dislike button) Then I started having trouble. Got timed out. Tried to open a different acct. then I had 2, wanted to get rid of one and no one knew how. (Support team for Facebook is useless). All I want to do is get back on Facebook. Please help me. I visited the help center but cannot find anything else there.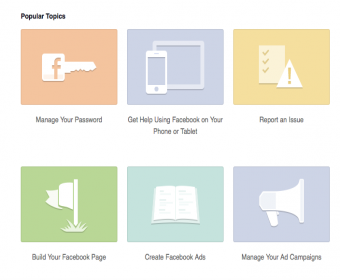 Stephanie Rose
from Chesapeake, VA
Some one has hacked into my account and been sending my friends and family suicide notes. I have had a past of depression and anxiety but what this person is trying to accomplish, is sick. I hate the fact that this person has all the power at this moment in time. I tried to deactivate my account, but the Facebook deactivation page said that i need my password to deactivate my account. I don't have my password because this person has changed all my passwords. Please take care of this and deactivate my account as soon as possible.

Esther Bruce
from Newcastle upon Tyne, ENG
There is a hate campaign going on about me! Death threats and people going to my previous address looking for me. I can't disable my account as I have forgotten which email and password I used years ago to open it. It is stating that I'm a puppy Farmer!!! And "breed dogs to death" which is absolutely NOT true. Police informed me there is no way of contacting Facebook about this and in 4 days 2,000 people have accessed my account. IT'S A DISGRACE THAT THIS CAN HAPPEN TO AN INNOCENT PERSON!!

June Porostosky
from Frisco, TX
I was sending a message to my friend Linda Nieding on the chat line. She then sent back Tex asking if I new she had won 200,000 dollars and that when she signed for her money from ups, she saw my name and I had won money. I told her no. She said that he was online now, and gave me his address. He texted back out I had to fill out a for which i did, before I could get the money I had to send him 3,000. I led him on. Tonight I called my friend and she new nothing about this. Someone had been using her picture and request she re request. Would you please look into this for me.

4 days later to reply to a possible threat and this is the reply I get. Thank you for taking the time to report something that you feel may violate our Community Standards. Reports like yours are an important part of making Facebook a safe and welcoming environment. We reviewed the comment you reported for containing credible threat of violence and found it doesn't violate our Community Standards.
Now if this isn't violating their TOS I don't know what ever will, and to take 4 days to respond. It is seeming more and more likely that to breach their TOS one must actually cause bodily harm, That's not acceptable and 'they' are allowing violence to be incited. What a joke! Unless you get in their face and really abuse them they won't and don't take any action. Totally unacceptable, and they should be held accountable before someone actually does (if not already) get killed!

Claire friedrichs
from Mandeville, LA
A former yard worker is using my name and neighborhood on a FB page (he says he did not set up). Facebook ....says his page is fraudulent and it lists my name and home as his place of employment. I have had to call the Police because I think he has been selling drugs out of my house. there is a photo of him in dress clothes outside my driveway and he lists my house in my neighborhood on a weekend that I was out of town. There was no reason for him to be here. Police think this is the way to let people knoewwhere to find him. I live in a gated community and people drive up to see him often. I want my name.

James allen
from New London, CT
Why did can't I log into my Facebook. Its been 3 days and its telling me that we'll look over your documents then get back to you with a decisions. And now y'all have not got back to me yet and still can't access my Facebook. Can someone please can let me know what's going on and what did I do for this to happen?

I was using Facebook as a tool to promote my business and did the occasional boost post which I thought was costing me around $20 odd dollars, however it has cost me over $3000 in posts as apparently in the user agreement is states that they can increase the charges without notice. How is this fair and how can I get at least some of my money back? They just keep brushing me off. Although it is in their policy their policy is not in laymans terms and needs to be read by a solicitor. Who does that. You agree to things believing in a business partnership in good faith and they rip you off with the fine print. It may legal but is deceptive and unethical. Anyone else have this problem with facebook at all? What did you do about it?

Ok I can't just sit back and wait for 48hrs, that's too long. I have reported someone on Facebook for a possible threat, they have said they would blow someone up if they didn't like something of theirs. This is not funny in the slightest given this day and age. The possibility of someone blowing someone else up should not take more than 24hrs, even that is too long, that possible threat could have already been carried out for all we know, and they have let it ride for so long without a response. I would hate it if this threat was actually carried out and by someone so young. I have a picture of the comments made and the person responsible for it and yet, they take their jolly time.

Facebook's policies NEED to be updated. I made a report on ANZAC today regarding the burning of the Australian flag from someone else's page. That person is/was inciting violence by asking the world to burn said flag. Facebook replied with - it doesn't violate our TOS.
So if inciting violence and hate isn't against their TOS (which it is, if you look it up), hateful language and violence ARE against their TOS. SO what the hell, what does it take to violate them? Full on outright abuse to make them wake up?

Mary Jane
from Blackstone, MA
I play candy crush saga. I am currently on level 305. It is difficult but I was about to win when it just disappeared. This is happened before and I don't know why . I know they would like to pay . but if you are capable you shouldn't have too. Frustrated.

Angela M. Pate
from Boaz, AL
I am not a member of Facebook, and I just received a text on my phone from someone who seemed like a spammer. That's all that came across my phone and this was the message. I saw your pic on Facebook, your cute.. text me so we can chat. I'm Adriana. I sent a text back saying Curious as to how you got my number. I received no response. Then I sent another text saying Now that you have my number you can forget you know it because I don't do Facebook. I want to know how someone gets my personal cell number when I have never been on Facebook in my life. I have people telling me there is an Angie Pate on Facebook that looks just like me well that isn't me. The police is next on my list. Signed, a non-Facebook user

david r sargent
from Plaistow, NH
A person without my permission created a facebook page using my business name of DOC ROX, it is associated to a Pam Beaton with a gmail address. She refuses to take the page down, I can not create a page with MY business name and my business is not being served with proper information regarding my schedule and events. I have complained, and my wife has complained also to facebook with absolutely NO results. I want that page closed down.

People reported my picture of the wedding and you made me remove it. I report a group that is all about children and having their way with them and you tell me it doesn't violate your standards. Facebook has a double standard or not standard when it comes to their moderation policy.

Keyana Robinson
from Welch, WV
A scammer hit me up using a fake name. He stole this ladies phone and was talking to me had my name on the list for free money then tells me have to pay 700.00 for the money. I don't want to claim my winning money, I am putting a law suit in.

Matthew Shellman
from Portland, ME
I was simply playing a facebook game app DoubleU Casino... all of a sudden I could not log into the game. I kept getting the error messages "too many connections. Please try again later" soooo.. I log out and my wife logs in and has no problem playing the same game I seem to be "banned" from. I log back into my account and guess what... the same error messages keeps popping up. I have violated zero terms or conditions. It just seems FB has decided to block me from playing. I can play the same game app from my phone without a problem

Steve cook
from Salt Lake City, UT
I want to open my Facebook e-mails on my kaiserLA65@hotmail.com and your personnel tend to give me ERROR Message For Security Reasons your account is Temp. Locked. Fix this problem now or I will have to take Legal action against your company. The text message to me is "BOGUS" I never had this problem ever before till now. Fix it Immediately. Soon.

Cynthia Rolling
from Perry, OK
I was sent a friend request from a woman in Florida City, FL . At first I accepted her as a friend. We then we began to chat back and forth to with one another. She kept sending me a few friend requests, before I even accepted her). asked me if I'd help her distribute the $5.2 million dollars that her late husband left her. I want you to know that she even told me that she was going to give me a security code, so that the person who was caring for her could give to me, so I could get the money from her. I befriended her because of what she was asking me to do. She went on saying the Lord had given her my name. Also that her late husband worked for the Chevron Oil and Gas company in the UK. I don't trust her and I don't want her to scam anyone else about this.

olteanu stefan
from Mantova, 25
i called my friends to get the access codes i sent to recover my account and none of them received anything. Are you making fun of people Facebook. How can i lose my account when i log in at 12:30 and i get a message 10 hours later that im kicked out of my account and my password was changed 4 hours before i logged in with my password that i have....is this some kind of stupid joke or do you want to delete my Facebook account and thank you i lost all my access to emails sites and all i had because i trusted you with my email phone number and many other thing. Thank you again I will never trust you again and also i don't have a phone number now because of you.

Janel smith
from Merrimack, NH
My brother passed away on March 24, 2015 and since then his pictures turned into a memorial unfortunately one of his friends was able to figure out his password in and blocked me from my brother I need to know how to fix this as no one has a legal right to do that please tell me.

Lilly Addams
from Brooklyn, NY
I have been on facebook for four years. I use it for business purposes. Now facebook does not allow "fake names". And requested I send in picture ID which i did. I never got a response back and over 4 days I kept sending my ID over and over again. Still nothing. No response... still blocked. It hurts my pocket for 4 days. Then I realized that they had emailed me to tell me to send photo ID and I responded to that email with another copy of my ID. About 6 hours later, they reopened my account. The MINUTE I logged on, they asked me to verify again! So I did..... and for no reason whatsoever, they are preventing me from posting in groups for two weeks. Ok, At this point it doesnt matter as long as im online. I will deal with no being able to post in groups. This is was last night.. Now today, Im online just chatting. Not posting or anything, and amazingly im asked to verify by my friends pictures. No problem. I start to type in the names of my friends pictures but facebook is not letting me submit the names. Instead of using firefox, I log on from IE and they tell me I have tried to verify too many time within the hour! I swear to god, dictators do not have as many stupid rules as facebook! They should be sued for harassment!

Diane B Carlson
from Saratoga Springs, NY
I can't afford to use the mobile app for Facebook. I need to use it on my laptop. Facebook laptop version states I don't have an account. Facebook has old information and refuses to allow me to use it. I have to prove myself for security reasons. I don't need to do that I downloaded a picture, that's enough. You're forcing me to cancel Facebook. How can I stay in contact with my family?

Carl Niswonger
from Cheyenne, WY
One person on "You know you're from Las Animas If" site was posting and promoting his photography and I complained. The Administrator didn't like me complaining about her friend and blocked me from the site. I was told that I was the only one complaining and to stop "Making Trouble". I continued to complain on Facebook proper and the abuse finally stopped. The Administrator refuses to let me back on the site because I won't "Be Nice." I told her I would make one final request for her to restore my privileges or I would file a formal complaint with you. I guess she thinks there is nothing you can do. Would you kindly resolve this dilemma as I don't think this person understand the duties of an Administrator. The Las Animas site is dear to me and I need your help to get back on the site.

sadie tempest
from High Wycombe, ENG
I responded to an advert on Facebook unfortunately I have been scammed for 100 pounds that I cannot afford. The company is Sheridan labs they offer a trial course of tablets nothing obvious in advert that shows you must cancel in 14days or a further shipment will be sent at a cost of 99 95 needless to say money has gone no shipment not that I want it . After speaking on the phone they say they will refund money but after reading a very long list of complaints on the web site it is obvious this company is all about a scam.no sign of company name on packaging complicated off shore banking.please stop the adverts as they have caused a great deal of distress in this house and it would seem a lot more as well

Esther De Sutton
from Nottingham, ENG
My account has been deactivated. I got married last February and changed my name to add my married name, De Sutton. It has been like this for over a year and today, for some reason, the guys from Facebook decided to deactivate it. This is very inconvenient for me as this is the main way I keep in contact with my friends and family. Since being married, my husband and I moved leaving behind family and friends a couple states away. I am upset and deflated that my mainstream communication with friends and family has been "deactivated" by the people of Facebook. Activate my account now!

nick danby
from Ingrave, ENG
For over a year I have been the subject of a Facebook hate campaign that has devastated my name and life ,and not only was I discriminated against by the police despite I being made aware of these acts by a neighbor but I attempted to contact Facebook and give details of the names of the individuals.This has been extreme and harmful in every way and due to nothing being done both slanderous and highly personal matters have got into the general community and I was informed via someone that from Facebook my ex wife or her friends have said things of an incriminating manner.I don't need to repeat the harm done and those who have read their public posts have led to a witch hunt, and the polices discrimination has added to it. There is laws over this and unless I contact Facebook or have the means to do so and as they have the means to investigate past posts by these individuals I don't know what to do.

irene andrews
from Minneapolis, MN
Truth be told I have been content, not happy, with facebook. Until now, now I am very unhappy. It seems facebook in its infinate wisdom has decided my friend Marty is no longer Maggical. I am referring to the fact that facebook will not let you pick your name, really? Marty has been Maggical Marty for as long as he has been on Facebook, he is as recognized by this moniker as I am by Irene. If facebook could give a good reason for this decision it would be helpful but it is impossible to get acknoledgement from a real person, when dealing with facebook.... it doesn't happen. I can say this because there is no way a person would waste their time and energy with such a ridiculous campaign.

irene andrews
from Minneapolis, MN
Truth be told i have been content, not happy, with facebook. Until now, now I am very unhappy. It seems facebook in its infinate wisdom has decided my friend Marty is no longer Maggical. I am referring to the fact that facebook will not let you pick your name, really? Marty has been Maggical Marty for as long as he has been on Facebook, he is as recognized by this moniker as i am by Irene. If facebook could give a good reason for this decision it would be helpful but it is impossible to get acknoledgement from a real person, when dealing with facebook.... it doesn't happen. I can say this because there is no way a person would waste their time and energy with such a ridiculous campaign.

On March 29th, some people had accessed my friends account and used her profile to inbox me and impersonating her in order to entice me to apply into a scam where she had supposedly won 50,000$. The offer was that I phone this number to see if I had won too, when I did they had informed me that I had won the Facebook customer special lottery. but in order to claim the prize they needed some personal info like my e-mail address, my Facebook account, etc.. I gave it to them this is when they then informed me that they need money upfront so I can get my prize. when I refused, they used all the info I gave them to change my access codes to my account. This is serious cause now they are using my account to use in their scam. My friends have been informing me. I need to reclaim my account and close it. This a serious criminal offense and I think you people need to do something about it...ASAP!

Somebody hacked my Facebook account and posted adult videos to my timeline, and they also tagged my friends in it. I do not know what exactly happened. Some posts appeared in my Facebook account. I logged in from Google chrome. I doubt somebody hacked my account.

Ayesha Farha
from Chennai, TN
My facebook profile has been replicated by someone with my photos, details and same profile name as mine. I want to know who the person is and also i want this profile to be removed from facebook. I have changed the privacy settings of my photos like it can be seen only by me. The fake profiler has my photos. Please find the profile details.

M. Piper
from Wichita, KS
I have very constant drop downs and interruptions pushing me to take your surveys. Some of which will not allow me to cancel. I have already taken your survey, this needs to stop! I cannot trust Facebook any more to provide a great experience for me.

Robert Lantz
from Sparrows Point, MD
On my facebook page I cannot any messages unless ask for friends and I do not want. Please put my page back to normal. Thank you!
Have feedback for Facebook?
Thanks for your feedback!
Sorry. Please try again later!