Walgreens
Walgreens Complaints Continued... (Page 5)
274+ reviews added so far. Upset? Call Walgreens corporate: 1-800-925-4733

Joshua Coleman
from The Bronx, NY
My complaint is that I was shopping in the Walgreens store on Dec 7th around 8 when i picked up their Guacamole chips and purchased it from the store. i went home and opened up the chips and started to eat it. A little bit later after eating the chips i was starting to fell nauseated. I went to sleep and when i woke up i had diarrhea and notice that i had caught the stomach virus.

Colleen garcia
from Minneapolis, MN
I had a prescription filled and because you no longer carry that medication by the manufacturer which is the lower price it was automatically filled at another manufacturer which is a different name and also at a higher price. When I went in the girl reviewed it and said she would call me back on Monday if they were able to order the original medication.
Here it is Tuesday I did not receive a call back from them on Monday nor did I receive a call back on Tuesday. Tried calling the store but of course you don't let your calls go directly to the store so I got to a call center which they were very happy and tried to call the pharmacy directly which they never could get through because nobody picked up the pharmacist from your call center. Did try calling the store manager to see what the issue was and he did not pick up her call. Very bad customer service when the customer can get through and even your own employees can't get through to the store manager the store is Oak Lawn Illinois on 95th and Cicero.
Because of your automated systems it just automatically fills what they think is the same prescription being that it is not the same name just the same ingredients when in fact the pricing is different too bad you don't have real people to talk to instead of just automated systems. All your customer service has gone down the drain because you want to save money and have it sent relocated thinking that this helps your customers when in fact it does not after this time I will be transferring my prescriptions back to Walmart which they still have personal attention to the customer.

Suzanne
from Ossining, NY
More than once I have been disappointed in the photo department. They either have forgotten to put pictures in my order or have not printed my order with no phone call. I put an order in at10 in the morning came back after 5pm and no pictures the manager said oh well they will give you a discount tomorrow. I do a lot of pictures at Walgreen. Not good customer service. I would like to continue to use Walgreen photo but this is happening to often.

Frances Hogan
from Mount Vernon, NY
I have always had a good experience shopping at our local walgreens until today. I ordered photos and hours later called the store to make sure they were ready. It was well after the time they said they would be ready but to be on the safe side I called. I was informed the photo department was closed. I asked why and was told the store was so short staffed they had nobody available to work in the photo department. I think this is unacceptable. I just checked my emails and apparently my photos are ready for pick up which has to be incorrect since your store representative told me otherwise. We have a lovely cvs near walgreens and if walgreens continues to provide this type of service they will lose a lot of customers. The store I had a problem with is the Yonkers New York store 1046 Yonkers avenue.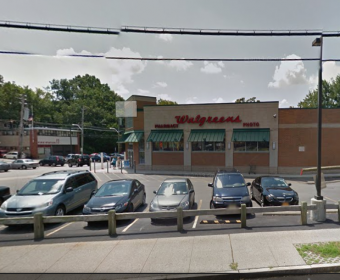 Lynn Gibson
from Atlanta, GA
The Walgreen's pharmacy tech would not fill my prescription. Wouldn't give me any reason says she just will not. I took my prescription to another pharmacy and she called and told them I had already filled it. So the pharmacist said I'm not going to fill it. I will never use Walgreens again for any reason. I am going to also tell all my family and friends of my awful experience with your company.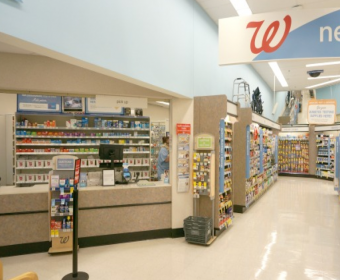 Annie Allen Robinson
from Houston, TX
Went to the Walgreens located at 107 W. Rankin Road, Houston, TX 77090 and was refused service there for getting a narcotic drug filled by the Pharmacist and the Pharmacy Manager: Melanie Solon. Was told that I had to travel back to the Walgreens which was located about 45 minutes from where I relocated in order to get it filled. After being notified of that, I called the Walgreens that use to fill my prescriptions and was told that the Rankin Rd Walgreens should have filled my prescriptions and that I should not have to come back to the Jones/Louetta location to get them filled. I feel strongly that I was mistreated and discriminated against because of what the history of the area may be. I would like for someone to please contact Walgreens at the Rankin Rd and myself regarding this issue.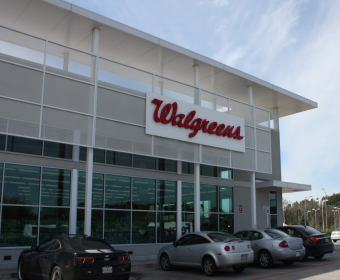 Kristy barbour
from Corsicana, TX
Today during my lunch hour I went to walgreens in Paris, Tx. During my shopping I notice two under privileged geltemen discussing the the savings they would have if they purchased something as advertised in the paper and were excited about the savings. As I was approaching the checkout the cashier asked for their rewards card. One of them responded he did not have one. I offered them mine as I do anytime someone does not have one and always allowed to. I also noticed there was a woman that looking over the cashier.and she refused to allow my using my card for theses men she stated it was against policy.
I added that this is often allowed and never has there been a problem. She was not friendly, apologetic and in my opinion lack customer care qualities. I asked the men what was the price change and it was .49 cents so gave the men that amount of my own money. After the men left I said to the woman she should be ashamed of herself and ask to see that policy and she denied allowing me to see it. Now I need to mention the cashier checks me out all the time, we talks and laugh each time but she was very emotionless today she acted like she did not even know me. I shop at walgreens all the time. I have my scripts filled there as well . But I must say if this is how walgreen's treat the lower class people I am shopping the wrong place.

john cifreo
from Atlanta, GA
My wife called to check on prescription at Walgreens. They have been giving her a run around for a week on finding prescription. They said they would handle it. They called back and when they could not speak to her because I said she was busy and could not come to phone and I would take the call, the caller by the name of Ratasha started with an attitude and said they could not solve the problem and we could look else where if we wanted to but possible the prescription would come in. When I said we have been waiting a week the attitude got worse and she stated it would be in Monday thank you and hung up with out waiting for a response. I called back and the same person when I asked her name said I was rude and shouting which was never the case and gave more of an attitude. I tried to have a conversation with her but she said she was busy. I was treated like donot bother me I am Walgreens you are a problem customer.

sidney cain
from Denver, CO
I purchased a web utility ramp customer order number 9399419137 on 8/12/15 for $439.29 for my mobility scooter for a trip planed for early October. when we tested it in late September we realized the suv was too high off the ground to accommodate said scooter. when I tried to arrange return I was advised by a very polite phone agent that I had exceeded the 30 day return policy which I was not made aware of at the time of purchase! in my opinion this policy is foolish since I did not internally exceed the 30 days nor was I aware of limitation.
I now have a $439 ramp I can't use and I have been a customer for over 40 yrs and between my wife & I we have close to 20 Px & she buys much of her makeup at your highlands ranch store. if an exception is not made on the ramp we will move to another store-not walgreens, file a complaint with BBB and record our displeasure on net & verbally to everyone will listen. Please reconsider & and advise-we leave for Arizona in 9 days.

Anna Reyes Olan
from Orlando, FL
Pharmacy-schedule 2 rx fill request denied, stating that although ID & local address verified, request denied because according to corporate policy the pharmacist needed to call doctor's office to verify script because zip code was in Orlando 32806 and my zip code is 34743, same as pharmacy. I used to fill rxs there yrs ago but pharmacist at that time was not very friendly. Health problems prevent me from taking traditional rheumatoid arthritis meds, therefore a scheduled 2 controlled medication is substituted for pain management. I was told to return Monday when office is available to verify rx. Security is one thing but this is demeaning to be treated this way by a so called educated healthcare professional. The rest of the store employees at least treat customers with respect. I should know, I'm a healthcare professional too!

Tamara Starks
from Phoenix, AZ
This is the complaint I filed with my employer. The Walgreens pharmacy at 1305 S Greenfield in Mesa was SO SUPER RUDE to me when I called that I am actually shaking. I explained that I am a nurse that works for ____ Residential Drug Rehab and we are trying to fill some prescriptions this evening, and the pharmacy person, his name is Medine or something like that, basically treated me like I was a drug addict trying to plagiarize orders to get medications, and told me that they would not fill any prescriptions for me unless I brought in a hand signed doctors order, or had an electronic faxing system and assured me that they had never filled a prescription for us.
I explained we do have an electronic faxing system and that was what I had sent the order through, and that is the system we always use and it has always worked at which point he turned away from the phone and said, "Now she's saying we fill prescriptions for them all the time" like he was mocking me to his coworkers. On top of this another client is irate that her 10mg of Zyprexa is unavailable and also demanded that we fax it to the Walgreens, her order came out looking odd and the pharmacy guy said he didn't have time to help me with this and hung up on me.

Marie Hanson
from San Jose, CA
I've tried to email, on Walgreens main web page, to no avail. The difficulty I am having currently, is that the Terra Linda, Ca Walgreens, is again, putting"out of order" signs, on both, the women's and men's bathroom, on Saturdays and Sundays. I come in, with my 79 year old mother, who needs a restroom, while I shop. I don't think, Walgreens, understands, that many of their customers, are senior citizens. I'm a little confused, at this point, on what it is, this store would like to achieve.
Are they wanting, to eliminate the bathrooms? Are they selectively, vetting, who they will let in, to the bathroom, and who, they will not ( the bathrooms, are locked, and a Walgreens employee, has to unlock, for each customer)? Are they discriminating, based on age, or disability? Are the employees, simply, lazy, and would rather, eliminate this service? Seniors, should not be treated, like this, it violates, the ADA, act ( the Americans with disabilities act).

Bettie L. Bishop
from Houston, TX
I pulled my back, and suffered excruciating muscle spasms. Dr. Norman's office called in a prescription for a muscle relaxant, last Friday AM. Walgreens called me that they could not fill it due to insurance (Medicare), but that they were working diligently on resolution. As of Monday, 8/17 I got the same automated message, with no update. I was unable to speak to a pharmacist. The price of the much needed drug was under $20. When I went into Walgreens, I immediately offered to pay for this drug. Only then was it filled. If Walgreens were a true friend, someone would have called me and offered me the option of paying, intervening over a week-end of physical misery.

I can't believe that my 24 hour Walgreens will no longer off 24 hour pharmacy hours. You have the slowest pharmacy i have ever been to, waiting for a new script sometime is a 2 hour wait and if you are picking up a script i have waited for 45 minutes just to get to the window and the dive up is not faster, and now your cutting you hours. The only reason I use this Pharmacy is because of my work schedule i can pick up at 6:30 in the morning or 11:00 at night. for those who work the late shit you have made it impossible for us to continue the use you pharmacy.

Dian Jones
from Baytown, TX
I have been a Walgreen's customer for many many years and was delighted when a store went in about 3 miles from my house. Use it for everything. I have been buying all of our vitamins there but Imagine my dismay when I purchased Ultra CoQ10 for my husband for the umpteenth time at the price of $41.99 and discovered just by accident that it was sold at Walmart for $28.99.
Same brand same everything. So very disappointing. I have the photos to prove it. And I have since found it cheaper everywhere else among a few other things that I thought I was getting for a good price.. Will not be purchasing any of my vitamins at Walgreens any more. It will have to be a really good bargain that I have checked out thoroughly before I do. Same goes for most make-up. It is cheaper at Walmart also so will not be buying it at Walgreen's unless really good deal.
I love Walgreen's but now I am beginning to wonder about quite a few things.

Randall Linden
from Independence, KS
Went in to buy Coke and saw that chewing tobacco was on sale. Sign posted the old price vs the sale price. Cashier was extremely rude. Rang up the items which the tobacco rang up at full price. Told her that the tobacco was on sale and she said no it isn't. I said mama the sign says 3.99 per package not 6.99. She said the tobacco prices were going up the next day. I said but that's not today. She called the night manager to the front which took three calls before she came.
The manager took the tobacco to the back. They finally decided it was on sale and gave me the sale price. The cashier then decided to tell me that even though the sign posted the sale price they didn't have to sale it for that price. Then she informed me that her dad was in law enforcement and she knows all the laws. Hard to believe someone of her age knows all the laws. Have e-mailed Walgreens and called customer service but not one response. This happened at the store located in Independence KS on 06/30/2015. Walgreens must not care about customers.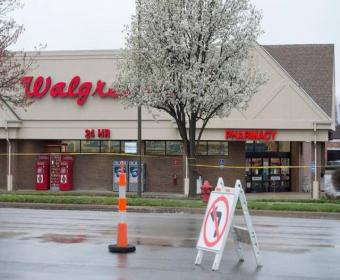 Michelle August
from Holland, MI
The store you have on Butternut and James in Holland MI has a lot of problems. I have been going there ever since you opened. I live right across the street, I have lived there before you even built that store, in fact 25 years. Every time I go in there lately there are so many new employee's and they are to young to sell alcohol and they are at the register's all the time; so you have to look at every other counter including cosmetics, photo and even the pharmacy to get checked out.
This was not a problem 6 months ago. I also get phone calls from your automated services that tell me I have a prescription ready and when I go there they say there is nothing for me. They keep hiring people that can not check you out because they are to young. I think you should start paying your workers more money so you attract more people that are able to handle selling alcohol, on top of that the pharmacy has went to far down hill it is not even funny. I have been going there for the 25 years that I have lived across the street, because it is so convenient for me. I think you need to look into changing who you hire and what age they are. I have worked in the customer service for many years, as my parents have owned 4 restaurants and the other places I have worked for.
I have a degree as a paralegal and also 3 years of business management. I work at a Country Club and managed there to. I am not the only one that has said this about this store. Please look into what is going on at this store and make some changes. I knew almost everyone that worked there by name and the same for them. Now it is a really big mess and you need to do something about it. Thank you for listening to me and hopefully you can correct this problem soon.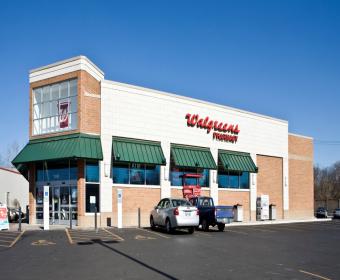 james michael johnson
from Murfreesboro, TN
I am a customer at the Walgreen store located 8110 Hwy 100, Bellevue, TN 37221. Ron Norris works in the pharmacy and he is always condescending and rude to me and also my wife. Yesterday he argued with my wife and was not helpful at all with our pharmacy order.
This person has bad manners and is not the person to represent Walgreens. We are not the only ones to complain about this person. I am not the type person to cause problems or to be argumentative. The store is close and we prefer to remain a Walgreen customer.

Wanda McFarren
from Pickerington, OH
I had just had gum surgery and took the prescriptions to be filled to the pharmacy. I told the girl who waited on me that I had surgery and needed the pain medication as soon as possible. Should not have been a problem as I was the only person waiting. She told me it would be 20 min. As I sat waiting the pharmacist got on the phone to order lunch. There was a new menu and so the pharmacist had to talk about what was on the menu. After 25 minutes I went up to the counter to ask how much longer it would be; and as I stood there I saw the girl that was counting out the pills drop one on the counter and then pick it up with her hand (that had just handled money I presume) and drop it in the bottle.
I asked the pharmacist if that was my prescription and he said yes. He said pills often drop on the counter often and are put in the bottle and that it happens everywhere. I demanded a new prescription and that he fill the prescription. He did. He said the girl is the counter of pills. Why couldn't she be the one on the phone ordering lunch and he--the pharmacist--fill the prescription? He was wearing no name tag and I asked his name and with a snarl he replied--Nate. This is not a clean environment. I do not expect dropped pills to go in my bottle.
Nate said if it had fallen on the floor that would be different; but, it just fell on the counter. But what about the girl's dirty hands picking it up? And how can a girl with no training be expected to count out pills and can it be from the correct bottle? It scares me enough that I think I should change my prescriptions to another drugstore.

Ruthie Watson
from Little Rock, AR
On June 5, 2015 I went to the Walgreen store 071284 located at 14820 Cantrell road for the first time in Little Rock Arkansas. I purchased 4 bottles of Sally Hansen Miracle Gel to give to my daughters. They did not like the colors I had chosen.
Including tax totaled 43.58. On June 6, 2015 I returned the Nail gel to the store. the clerk was very friendly made the return in two separate transactions in the amount of 21.78 each one receipt showed 12:03 pm and the other showed 12:04pm. On June 8, 2015 one of the transactions in the amount of 21.78 credited back into my checking account. On June 9,2015 I called the store and spoke to Mr. Kennedy. he told me to wait another day to see if it hit my checking account. It did not. I called spoke to him again was told to come that evening he would tell. Mr Bradley. I went Mr. Bradley was at lunch told a cashier he was not aware of the situation.
She called Mr Kennedy at home. He told her what to do. She tried the system showed no record of the transactions at all. I then Mr Kennedy back on Friday June 12, 2015. Said he would have your posing system check it and call me back. Have not hear from him since, Spoke to Ms. White 6June 16,2015, she offered me a gift card when I spoke to her. I told her no I wanted my money back. This has bee a very unpleasant experience and Will not shop your store again.

April Adams
from Fulton, MO
My son was wrongfully fired from Walgreen's over an issue with cups at work. A girl named Molly at the Ava, MO location is lazy and is not a good employee. She told my son that he didn't have to work on days he had to work, and in November of last year we went in to have lunch and Molly was washing dishes in cold water, and kept staring at us while eating. It made for an uncomfortable experience. I won't be coming into that store again due to her behavior. Secondly, everyone liked my son's disposition and I feel that he was wrongfully terminated.

Michelle Williams
from Boston, MA
I was harassed by the security guard today at 10:50 am at the Walgreens in Roxbury Ma on warren st.He asked me for my receipt after I paid for my items. He saw me walk by with two items in my hand but did not realize that I went to the side register to pay for my items. He assumed I stole them. He did not see me with the bag when I was leaving so he should not have asked me for a receipt. I could have put the items back for any reason. I could have left my wallet in the car and placed the items down. I felt very insulted and embarrassed that he assumed I stole items from the store. He did not see me put items that I did not pay for in my bag. I think this was inappropriate and uncalled for.

Jovan Franklin
from Fresno, CA
I filled a prescription at the Walgreens on Palm and Shaw and was told that my insurance wasn't good so I paid cash for the prescription they told me if I could show that the prescription should be paid for by my insurance within 5 days that my $120.00 would be reimbursed which I did today now they are saying they gave me more than a 30 day supply which my insurance will not cover so basically im out of luck the customer service there is horrible I don't understand why they would tell me this and not follow through on their end that they had given me to many pills if I had known this I couldn't been prepared for this.
I am currently on disability with very limited income and paying for my insurance out of pocket have been with walgreens for years getting my meds. I will be filing a complaint with the BBB because of this matter no one seems to want to help me to get to the bottom of things. if I had known this ahead of time I would have been prepared but in the past my medicine was covered 100% and the people there should take a little more time to do their job and inform of things first before saying I would be able to retrieve my monies. this has put me in a hardship. I will never fill another prescription with this store again and will tell everyone I know and all my 5000 facebook followers not to go to walgreens either. Horrible place of business.

Genna Salera
from Memphis, TN
Walgreens Hickory Hill and Knight Arnold Roads Memphis, TN. It's so obvious Walgreens pharmacy can't handle the sales volume
and they don't have enough employees between approximately 4:00 p.m. to beyond 7: 00 p.m. I brought my prescription up there about an hour ago. It still isn't filled and most likely I'll have to pick it up tomorrow after work instead of taking my medicine tonight like I'm suppose to.
They wrongfully are glad to make their customers wait 45 minutes to one hour and longer. This is terrible. This is one of the worst. Today is Thursday May 2, 2015.

Shauntia Chaney
from Norcross, GA
I had a prescription from my doctor stating that My prescription be Claritin, they gave me there brand unknowingly. I got home and realized it wasn't Claritin. I instantly came back to the store to return it. It was over the counter Claritin, but because I use Flexible spending That's the way I have to do it. The manager of the pharmacist told me She could not take a box of unopened medicine back. I immediately transferred the medicine to CVS next door.
Walgreens never ask if you want there generic brand, but forces it on people. I am very distraught with Walgreens at 325 Parkway East; Birmingham, AL 35215. On this same visit, my son had amoxicillin. They didn't even give me a dropper, they never have enough pharmacist tech, always a long wait. I have been using Walgreens for years, but as of today, I have changed my mind.

David Hatt
from Boise, ID
Since the head pharmacist left Ontario, Oregon, in December, the service has been getting worse. They say they have not gotten prescriptions from doctor. After calling the doctor they said they had sent prescription but they would call again. Then Walgreens said they are out, then half hour later Oh we have it.
Also it takes 2-3 hours to get prescriptions filled. When are they Ontario Oregon Walgreens going to get a new head pharmacist? I do not want to change where I go. Some of the staff are really trying hard to help, but there are a lot of new faces that do not seem to care.
a

kenneth earl posey
from West Monroe, LA
I called the Walgreens store on Cypress in West Monroe, La. The first time I had to wait 24 minutes before someone picked up. When I started to give my information, the tech or whomever, put the phone down and began to wait on someone at the counter. She finally hung up the phone. I called back and was placed on hold for 18 minutes. I called a third time and after 5 minutes someone finally answered.
The tech found my name and script and said " yeah ok, it will be ready at 1:30 and hung up. I have lived in San Antonio, Nashville, and Baton Rouge. Larger populations, busier stores, and I have never received this type of service. I am a loyal customer and will continue to be, but I just thought someone should know
By the way, I get excellent service from my Walgreens pharmacy at Jones Creek in Baton Rouge

ruby white
from Odessa, TX
Pharmacy was awful in checking insurance information. Had insurance call them and still they refused to call a number that was asked by them. Insurance company even told them they were contracted to call for verification. Manager at Walgreen's refused to call or make any Attempts to call the number provided by insurance. Had to take my prescription else where. All together really BAD customer service. Walgreen's on bulverde/Evans rd. San Antonio . this was our first time and only time I will ever go to this Walgreen's.

Gwendolyn Mckissack
from Clinton, TN
I went to Walgreens today April 27, 2015, to the photo dept to have photos placed on a DVD which I ordered a total of seven copies. When I picked my order up, which the total cost was $61.10, I went home to play them on the DVD. Well for some reason, they weren't correct so I took them back to the store and the sales lady which her name is Haley said she would try and correct them and to check back. So I left the copies with her except two because I had sent two copies in the mail prior to looking at them.
Well, she tried to correct them but was unable to, but that was okay. I can understand situations are not always completed in perfection. What really upset me was the way she treated me totally unprofessional. She never looked at me when talking, she walk away from me several times and left me standing there for some time. I just ask for a refund, and I never had to wait so long in any store for refund as long as I waited at this particular Walgreens.
I have always been a customer at Walgreens for many years and never experienced a very rudely unprofessional lazy individual. I could clearly see she had no time for me, no people skills and the manager named Chad totally ignored me and really did not want to give me a refund. This particular visits has raised my blood pressure today, four trips to Walgreens today which I feel was a total waste. It wasn't because of the DVD's it was the unfriendly service I received from the sales lady name Haley.

I went into Walgreens at 31st and Harvard to talk to pharmacist about a mistake that his pharmacy made. The pharmacist name is Fong Lou. When I explained to him what happened he just kept saying by law when you turn in one prescription it cancels the other which in the past they have never done that this time he then started telling me he knows what the medicine is he knows that we abuse it but he gives us the benefit of the doubt. I was very offended I did not expect to walking to Walgreens and pretty much be called a drug addict in front of a store full of people by the pharmacist. I will never go back there again I got angry and told him it was bullshit what he said and he told me to leave or he was calling the cops.

I have a complaint about a pharmacist named John ? ( refused to give me last name) my first incident happened 3/5/2015 evening when he took it upon himself to call my prescribes, an physician asst. and tell her that was too much pain medicine for me and she canceled one of my scripts, I had to wait 5 days to get in touch with her to get my meds, when I went to fill it, he was looking at my prescription and talking on the phone for a long time, I asked if he was going to fill it he said"I don't have to fill anything I don't want too". I took it to another Walgreen's that had no problem filling it. My 2nd complaint happened today 4/7/2015 at 1:00pm when he seen my prescription, he said they were out of stock when I asked if they could order it, he said no, when I asked why, there was no answer! This store is located at 251 Cumberland ave. Morristown, Tn. 37813. I have been using this pharmacy for 6 yes and have never had a problem..please reply to this complaint

I have given Walgreens and Davenport Iowa on West Locust Street business for years.been a lot of money than a loyal customer.AM disable gail on fixed income...5 weeks ago on a Saturday freezing cold night, about last night of sales.was in there.have bad discs,..don't have time to mention everything else can share with new line manager patty came up have no clue what she was doing talk to me like I was in 1st grade will bring this all over one by one I am using shampoo coupons and rewards before.told her she'd have to put in my phone number again for the discount and tried to give her the coupon didn't put in my phone number Thomas said that wasn't the right Groupon even though done this many times.total ass out of me but she was wrong hello other customers making remarks.after 15 minutes I hurt so bad had to leave.sure she didn't tell anyone about all the money they lost the monster.
I went home and called asking for corporate number she answered and told me to look it up myself.I told her to do.she gives me a number to another store in town.that guy was very helpful but too far to drive for him to take care of me.another gal manager there sweet one supposed to have guy in charge there call me and obviously they didn't have them,..even have a three dollar item I need to take back.when to drive up window for medicine a couple times 34 but due to the embarrassment the and like I was a dog come back in the store or any other.major computer glitch wonder if they know how much they lost that night and since.I have been nothing but nice to them.call home office supposed to be investigating haven't heard from them so that's a pile of Crap.tell me 5 on reward card.

I went to Walgreens(Richmond Road, Lexington, Kentucky) on a Sunday evening for some OTC medication but needed to ask the pharmacist a question about it. When I went to the counter another customer was waiting there to pick up some prescriptions and the pharmacist was on the telephone. I waited for almost 10 minutes before he got off the phone and waited on the woman ahead of me. He was friendly, not in a hurry and made small talk and took what I felt was an unacceptably long time checking her out. By this time I had been there waiting to ask a question for more than 15 minutes! Just before the woman ahead of me was finished, a car came up to the drive through and as soon as he finished with the woman ahead of me the pharmacist said "I'll be right with you" and went to wait on the drive through and left me standing there!! They had questions and he was looking things up for them so I just left and went to a pharmacy that actually has customer service.

Laverne Duchscher
from Chandler, AZ
when I filled a prescription for an ointment for itching from my eye doctor, the prescrip was filled with a tube that cost $84.00!! it was 45g!!! like a large tube of toothpaste!! why would I be sold that large amount for a small itchy area by my eye? For the money, of course!!!!! I will take all future business to CVS.

Dr Stephen Netzel
from Sun City, AZ
I am a dentist of 33 years & used Walgreens' Rx extensively throughout my practicing years. Change of medical insurance always reeks havoc when it comes to filling Rx & hoping the pharmacist processes the insurance properly. I have had a RX for fentanyl patches for 4 years now. The refill of my Rx has been a nightmare with walgreens' pharmacists. They don't process the same from pharmacist to pharmacist even thought the same Rx. Too many things to discuss here. Need someone to contact me for telephone consult.

Phyllis Romero
from Baton Rouge, LA
This is the second time i am writing this. On March 18th 2015, my sister and I went into the walgreens in our town, (Breaux Bridge, La) to pick up scripts. I picked up a few things and before picking up my scripts I went to the restroom and it was locked. I asked the girl at the counter of the pharmacy could you unlock it. and She said No. that it is locked up after 8pm. Mind you, it is an all night store. I have been doing business here at this store for 8 plus years. I spoke to a manager and she said no also. they were all congregating in the front of the store at the time. My sister and I were the only two customers in there at the time. They thought it was funny. I am 62 years old and I feel that a regular customer should be treated with a little more respect. much less any other customer purchasing something in your store to keep you working. I would like an answer from you. Will I get one. I am not writing this for fun. I want to know if something can be done about this. If nothing can be done I will go where they will take care of me. I will pull all my scripts out of Walgreens and go somewhere else. the store is at 1401 Rees Street, Breaux Bridge, La 70517.

Laverne Duchscher
from Phoenix, AZ
I had a prescription from my eye doctor for Betamethasone Dipropionate Ointment USP. Dr's office asked where to call the prescrip in to. told them Walgreens at 11420 S Fortuna Rd, Yuma, AZ. previously had a prescrip filled for a similar ointment. came in a small tube, very moderate price. this time, they rang up a charge of $83.99 and handed me this tube as large as a tube of toothpaste! I was so shocked. said what is this. was told this is what was ordered. I paid for it and left. should not have, I guess. well, I did call the dr office and they said they did not order that large of a prescription. I feel that Walgreens Pharmacy took it upon themselves to sell me a far greater amount than I needed - for a hugh increase in profit.

Pharmacy Department at Walgreens on the corner of Beach and Westminster. 5:15PM give the lady my scripts I just got from the Dr 20 minutes prior. She tells me 1 hour to fill. I've filled both scripts there numerous times, I wait, I shop, I spend money there. I go back to Pharmacy at 6:20PM the girl tells me they are filling it now 5 minutes. I sit right in front of the pharmacy at the 30 minute point - 7:00 I ask about my scripts. One script the doctor needs to sign a form for my insurance, they would know this and it is after 5 so why would they tell me today in one hour? I don't know. I would think they would know. The second script the insurance won't cover until the 25th. REALLY!! So the hour should of been tomorrow! Huge waist of time and after I leave I get a text my script aren't ready. No Kidding. I'm not sure who they employ, but if neither of the scripts would not be ready in one hour or even today - why have me come back and then have me wait? REALLY! If you would let me I'd do a 0 stars if you would let me. These are the only 2 scripts I have there too, the other 5 I have I fill at Rite Aid for this reason - when they are ready they are ready. Seriously!

I took three rolls of film and request a CD only, no photos. One roll of film was black and white film. All three rolls were accepted by Walgreens. Today when I went to pick them up, I was told. We are sorry, it was a mistake to accept the black and white roll since we can't process them. In the envelope was a rolls of negative paper with nothing on them. Of course there is no way to ever replace photos that were taken on that roll of film. Terrible customer service. I guess the person taking the order could not read the label on the roll that clearly stated it was Black and White film.

I dropped off my RX at 12:10. I went back to the store window at 1:40. I waited in line util 2:24 then they said they almost had it ready. At 2:30 she Blamed my insurance and said I might be able to get it in another hour.

Tried last year to set up my pet, dog on Walgreens RXpet program. The big scary blond behind the counter didn't understand or even know there was such a program. She was very rude and tossec my dogs prescription of insulin on the counter and said do you want it? I said NO! For some reason I drove 10 miles to another Walgreens near where I work. Well I met a shining angel' no kidding that seemed like an expert at everything. She set us up and thanked me for coming in. Problem here is I have been back every month for a year now and I've never seen her again. I have been mistreated at least 10 out of the last 12 visits and have determined that Walgreens must be a terrible place to work and the people they are anle to retain are WAY "Under" qualified to deal with the public. Note: after the last refill on 3/4/15 which the price increased 28% and no one could explain why I received a new e-mail on 3/6/2015 saying that that same refill was eligible for refill? Crazy and scary that people like this are in charge of something so important.

Lisa Yates
from Memphis, TN
Went in to the Walgreen pharmacy to get a prescription filled. I gave the prescription to the the pharmacy tech, she put the information into the system. I noticed the foreign pharmacist looking at me and looking at the prescription several times. I was wondering what was taking so long and why he kept looking at me strangely. The pharmacy tech finally called me up to the counter to tell me that the pharmacist needed to verify the pain medication the following day and could not fill the prescription. I asked what the problem was and his response was, " its just a routine thing". I immediately became angry, I am in pain just had a knee scope done and you want me to wait to get pain medicine until tomorrow. I am an 49 year old African American professional female, not a drug addict trying to get a fix. I always use Walgreen's to fill all my prescriptions, and never had an issue.
I took my prescription to another Walgreen's less than 2 miles away, they filled my prescription in less than 15 minutes, didn't ask any questions. This occurred in at Walgreen's in Cordova, TN 38016 at the corner of Hwy 64 and Germantown Pkwy. I called back to the store and asked for his name, I am going to file a formal complaint against Ra0j Cegu, for his unprofessional behavior.

In 2014 I turned in a script from Urgent care for 10 5mg oxycodone. Walgreens is located in the same building. The pharmacist refused to fill the medication. The following week she apologized and said she did not know why she acted that way. Her name is Ginny, Springfield, OR. In 2015 the same pharmacist Ginny, reported that I wanted to fill a photocopy script. This person is a nut! She held my script in her hand and we discussed it. I took it to another Walgreens the following day and had it filled without any problems.
Are these pharmacist under a lot of stress or what? Ginny seems worn out and her hair is tied back but always very messy. The patients wanting to fill their scripts have to stand at the counter or wait in drive thru for up to 20 minutes just to be acknowledged. I do over 100,000 in medication every year with walgreens but not anymore. I am moving my prescriptions to another pharmacy. Walgreens has too many complaints. Everyone should stop shopping there. They are very expensive. Did you know you can fill a script at Costco without having a membership? The family owned pharmacies are usually pretty good too!

The check out clerk said she could not accept my debit csrd as payment for y selected items. I have a straight debit card, but not a credit/ debit card. I am a frequent shopper a Walgreens and i have never had a problem using it previously. The cleck looked at my card and said I could only use it to withdraw money from an ATM, even though I said I had purchased others items at various stores yesterday without a problem. I finally told her to take the items back and I would buy the items at a different retailer.
I asked if Walgreens has changed its policy, as I know there are some stores who do not accept a straight ATM card. The question elicited no response. If that is the case, I would undestand, but , if so, the employees should be made aware of policy changes,

Thank you very much for closing the Drug Warehouse near our home and forcing me to use Walgreens. I hand walked a precription into the Walgreens @ 701 W Houston, Broken Arrow, OK 74012, on 10/8/12 received a recording three days in a row stating that my prescription was ready and everytime I went to the pharmacy was told it wasn't ready. I talked to a different employee everytime and was assured that it would be ready the next day. The last time on Thursday, 10/11/12 was told it would be there when I got off work. Again, it wasn't. Was told it would be ready for sure at 11:00 A.M. on 10/12/12, I even waited until after noon to go back, again it wasn't ready. I'm sorry to say I blew up marched out of the store and will not be using Walgreens. I feel I was very patient for the four days I gave the pharmacy to fill my precription that I have filled at Drug Warehouse for a year with no problems. In relaying my story to friends, I found I'm not the only one with issues of incompetency at Walgreens pharmacies.

Is it common practice for your Pharmacists to throw back a pain meds perscrption at a Cancer patient and tell them they don't have the product and refuses to order/fill it?? Ihave had Cancer twice and currently dealing with Arthriris AND hiv. I do not appreciate being treated like some fool with nothing better to do but spend my waking moments being chased out of the Pharmacy. The location is congress ave , boynton beach fla. The person who should be repremandeds name is Gabby. I'm contact6ing an Attourney to see what my choices are, if I don't drop dead from my ailments in the meantime.

My doctor called in pain medicine for me around 9am.. I went to the pharmacy at 10am and they said we dont have it and it may be on their voicemail, they told me to check back in 15 mins. So as soon as I left, I called my doctor to make sure they called it in and they told me It was called in earlier. So I called Walgreens and told them its on the voicemail and the lady who answered the phone said ok, I'll watch out for it. At that time I was in the parking lot waiting. I logged on to my walgreens mobile app so I could see when it would be ready but the mobile app was having technical difficulties So I waited another 30 mins and went back up there around 11:30 am So this time when i got there they told me its gonna be 45 mins and that they have my prescription finally.
At this time, im upset because Im late for work because they cant get it together at Walgreens. So I go home and wait an hour and 15 mins just to be on the safe side. My mouth is in so much pain, i dont know what to do. So I arrive around 1pm hoping everything is ready for me, and when i pulled up at the drive thru I knew something was wrong. The person at the window said " the pharmacist wants to come talk to you." So yhe pharmacist says, i couldnt make out what prescription your doctor called in for you.
Whats your doctors name, he says. I told him and then he says, im gonna try to get a hold to them. Then walks away. At this point Im so frustrated because I have been up here several times and they could have called me and told me that they couldnt understand the message on the voicemail from the doctor. So now I decided to come in and wait for them to call and get my prescription. Late for work, in pain and frustrated, I continue waiting. Its been another 20 mins so far. So from 9:30 til 2pm Ive wasted my day folling with Walgreens. I would never come back here again and I would never have been here if my USA Drugstore hadnt of been bought out by Walgreens. Awful experience.

Today I called my Pharmacy (located on N Linder Rd in Meridian, ID 83646) and asked them to remember to order my RX because I cannot use the generic brand. I need the Fentanyl transdermal Patch 100 mcg/hr MYLAN brand. I was told that they do not carry the Mylan brand. I stated that we had received the Mylan in November and need them to order it for my December 14th pick up. I was told that they would submit an order on Wednesday and they won't know until Saturday if they were able to get the Mylan brand. They said that the warehouse ships them specific drugs each month. I told her that they needed to notify them that they have a new customer that will be getting the Mylan brand every month. She seemed to think that the could not do that. I would like to know why they cannot get what they order. She was not helpful to me and her attitude was one that told me she didn't want to deal with it. You might say that I should just go to another Walgreens. We did, we went to three and none of them had the Mylan brand in stock.

On March 14 I transferred my mothers medication(a total of 9) from CVS to Walgreens in oxnard ca. because of price being lower. I took all her med bottles in and a young man wrote all the information down and told me the meds would be ready the following day. On March 18 I called to get the price and was told by the pharmist that she could not give me that information.
I handed the phone to my mother (she's 81 and has a hard time hearing) then the phone was returned to me. The pharmist told me that she only had 3 meds ready. I asked if one was her Rythamol, to which she replied "I'm not familur with that" I told her it was my mothers heart med and she said she did not have that one in the computer. Now I'm really upset. Why in the world did this young man take all the info and not follow through and why in the world did this pharmist get an attitude with me when I wanted to find out what was going on? I respect the privacy law but come on-really?
I have been caring for my mother and getting her meds for 8 years and not once has a pharmist told me i needed to have a waiver signed and when I told her this she said the othter pharmist were not in compliance. Whatever. I wont be doing business with Walgreens because now I understand why their prices are lower, because they employ the ignorant and rudest pharmists they can find! Shame on you Walgreens for not screening your people better.

i went to the drive thru last thursday dec.13th to pick up my pain medication i had called it in that morning and was told it would be ready in 30 mins. i didnt arrive there until late after noon i had to wait 15 mins. before i was waited on only to be told it would be anther 10 mins.
before they would fill my script. they kept reminding me i was filling it a week early the reason for this is because i just went thru major emergency surgery and was in alot of pain. they did not want to hear my reason why, so i had to drive around the building as not to hold up people behind me.
when i got back in line and got up to the window again i asked for my perscription again the lady proceeds to calling me sir I correct her saying I am not a sir I am joan van kuren , she replys oh sorry sir by then I am throughly upset and in pain and just give up.
I will be seeking else where to get my medicine if this is the kind of treatment I have to look forward to from your company in north highlands cal. on madison ave.
Have feedback for Walgreens?
Thanks for your feedback!
Sorry. Please try again later!