Walgreens
Walgreens Complaints Continued... (Page 4)
274+ reviews added so far. Upset? Call Walgreens corporate: 1-800-925-4733

Zohra Fadli
from Somerville, NJ
The wrong medication was provided during a regular refill for my daughter. The name of the right medication was on the vial but the wrong pills were inside. Luckily, my daughter noticed the pills were different. When I called the local Walgreen pharmacy they immediately jumped to the conclusion of generic versus not but when I did my own search I found out the medication given to my daughter was for Parkinson disease instead of acne.
very poor customer service and extremely disappointing follow up. This happened on 09/08/17. I haven't heard from anybody just yet.
I am filing a complaint to the Florida Board of Pharmacy and will initiate formal legal complaints against Walgreen pharmacy " Address: 8917 San Jose Blvd, Jacksonville, FL 32257". This is a public health issue and I want the necessary actions to be taken.

Not Saying
from Spokane, WA
Went in to pick up an order at the photo shop desk. Almost didn't buy anything because the E. Wellesley Walgreen's rarely updates sale prices as advertised in flyer. They always have a flyer to haggle prices at the check stands. But, the long line whittled down so I bought a couple items to make lunch under $3. Seth at the register rang me up and I paid cash then asked for me to type in my number. I said my number just changed and was about to ask how to update their system as I wouldn't be in it for the company card for rewards, but Seth just got weird saying "no pressure, I don't make anyone give their number" then I started to ask again, and he expected me to argue and said "no pressure" and continued his tangent!! By the third "no pressure" I knew this guy shouldn't be dealing with the public and should be reported. He had no idea what I was about to ask, yet thought otherwise. He came off as creepy. Perhaps he interrupts all women customers. You can tell he won't listen to a woman. If you have sound on security footage, it happened between 11:15 and noon on 9/11. Seth needs a new position.

Aaron Jay Turkheimer
from Phoenix, AZ
I was at the 24-hour Walgreens location on Woodman St. & Van Nuys Blvd. In Arleta, California, when an employee named Jose and a supervisor named Brian purposely conspired to prevent me from bringing back two items that I had purchased earlier in the week, despite the fact that I saw Jose doing a return for another customer only 20 minutes before; when I came back inside, however, I was notified & alerted to the fact that I am a "white boy", and that as a result "brown pride will have to make sure that you white boys don't get too much money from us!" I IMMEDIATELY ASKED TO SPEAK TO A MGR., and when a supervisor named Brian came out, he suddenly stated that for unknown reasons he could not process my return ever. NEITHER OF THEM EVER EVEN SCANNED MY RECEIPT! They are just racist liars, and that is perhaps why you guys have such low customer service ratings. Why do you hire latino gang-bangers who claim "brown pride" at work, huh?

Oscar Pagan
from Staten Island, NY
Out right discrimination. I am a Union member who really should not be buying my prescriptions from Walgreen's. However since its my local pharmacy and I don't like doing mail orders I go to this Walgreen in my neighborhood which is a pretty diverse neighborhood. We have a pretty large amount of Hispanics in this neighborhood. My complaint is about the way we are treated when we go to their pharmacy.
Very nasty attitude with us but I have sat down and observed how they treat White folks very nice and polite. The majority of their workers behind the Pharmacy counter are white. They speak to us in a very condescending way. My plans are to boycott this Walgreens for their unfair treatment of their Hispanic costumers.
I am planning to organize the Hispanics in our community to boycott this store. Someone in your regional office needs to contact this Pharmacy and hold a meeting about their unfair treatment we experience at this pharmacy. I need to hear from someone assuring me that this problem has been addressed or I will go through with this boycott. We have already made a company loose a multimillion contract with Home Depot in our community. For selling us outdated air condensers that came with a 5 year warranty instead of 12 year warranty that they were suppose to with their contract with the Home Depot.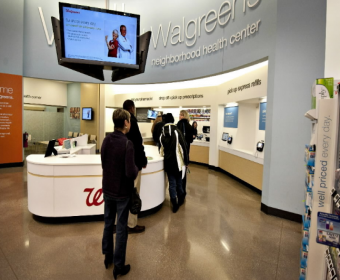 Gladys Woynowskie
from Grand Junction, CO
I received inaccurate medication. I received a computer call from Walgreen's saying my prescription was ready. I had not instigated or interacted with this call, but it was close to time for me to get a med so I went and picked it up. When it was time to refill my little containers at home, I realized this was not the med I was expecting, in fact, it was an old prescription (same chemical but the potency had changed) and I cannot use it. I called the pharmacy and was told that I took it home so no refund. The main point from the pharmacist was that I should have checked it first. To me, that means I was foolish to trust Walgreen's. He said he would check with a superior and let me know. It has been three days and he has not followed up with me. To me that means "I expect you'll forget about it."
At the time of my call (Tuesday Oct. 18) to the pharmacy, I also asked him to refill the Warfarin. We needed to get refill approval from my family doctor. On Wednesday I got a computer call saying there was a delay. Today I called my family Dr. and was told that Walgreen's had never contacted them. I called the Pharmacist this afternoon, and he said he'd faxed Dr. Lynn, but it was the wrong Dr. Lynn so that was the reason for the delay. He added he had also faxed my Dr. Lynn. I don't want to call him a liar, (maybe my Dr lied) but it was a bad time for a mix up like this. I have switched pharmacies as of today. I am sorry, but I need to be able to trust my pharmacist, not be second guessing the procedures.
I want to say that I think 90% of this problem has to do with inadequate automated system. With the #1 problem: I trusted that system but it was sending me the wrong med. and the pharmacist trusted that system and filled the wrong med. The pharmacist said, I must have approved the automated call or it would not have been sent to him. It appears that he thinks I had used the phone system to verify the medication. I did not interact with an automated call at all. Something messed up there.
With the #2 problem the pharmacist relied on the automated system to communicate with me. All it said was there was a delay which to me is only a red flag warning; it doesn't tell me that anyone is fixing the situation.
No doubt the #1 problem is the most serious. I had used that med at that dosage earlier in the year, but since then I have had two prescriptions of the same med, but each one of successively lowered potency. Why would on old med show up again? I might have been given anything from my history of meds at Walgreen's. That disturbs me.

Linda Morales
from Elk Grove, CA
I was at Walgreens at Laguna Blvd, in Elk Grove to pick up a prescription on Tuesday October 10, and the Black girl at the counter wearing a smart watch was so busy her contacts/messages couldn't she see the long line of customers that were waiting to be helped. Walgreens should have a policy against the personal use of cell phones, smarts watches etc. when customers are at the counter waiting to be helped.

Margaret A. Spradlin
from Cincinnati, OH
At lunch time today, I went to the Walgreen Store #9775, located at 406 Main Street, Cincinnati, Ohio 45202. When I was ready to check out, I went to the first cashier in the front of the store and asked if he could do an employee discount for me. I have my rewards card and retiree spouse card with me. As soon as I said "employee discount" there were about 3-4 other employees that came running like I'd done something wrong and wanted to know why I wanted employee discount - they wanted to know why and if I was an employee and I told them I was not but that my husband has been and was Assistant Manager in Corryville for 25 years. The cashier went ahead and rang up my purchase and was charging me full price.
I looked at him and said, I asked for employee discount and he looked at me and said he could not do that - only a manager was able to do that. Do you want me to get a manager? I told him yes. Well, the manager - name on his tag was Jason, he was very rude and went ahead and rang it up but told me that he would not do it any more! Do I understand that? Well, I do understand that. I've been going to that store every since they opened several years ago and have never had any problem. I told them that I understood perfectly clear and I would not go back to that store ever. They talked to me like I was stupid or whatever.
I just wanted to report that. The cashiers have always been able to do that. I told them that a lady in cosmetics "Joyce" that had worked with my husband in Corryville did all of the time and he said well she can get in trouble for that, she's not allowed to do that. I was very unhappy to say the least. Thanks for letting me vent.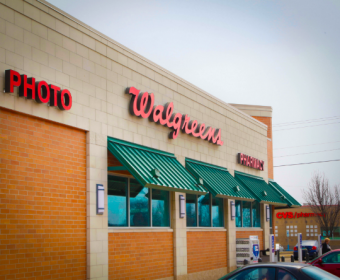 manuel santos
from San Francisco, CA
I have experienced rudeness from a lady cashier this Thursday morning @around 7:15, September 22, at a branch between Old Navy and Westfield Shopping Center at market st. San Francisco, Ca. I was returning an expired item specifically Cranberry Juice and told her I wanna changed. Straightly, she asked for a receipt and I hand her over while telling I just bought it last night of September 21, 2016. She checked the cap that printed the expiration which says April, 2016.on the bottle of Cranberry Juice plus the receipt.
While I was telling her that the item was expired she intercepted in higher tone of voice if I wanna change or wanna the money back. I told her you don't listen," no, i am listening", she responded, and retold her I wanna change it. Anyway, there was something wrong in the taste when I was drinking the said expired juice during my lunch break and I was upset of my discovery I took pictures of the said item just in case I need an evidence or any purpose it may serve me. Going back to the said cashier lady she did not let me talk.
Instead, she hums and try to avoid my complaining. I do not believe her attitude is a part of a training of the Walgreens to encounter this kind of problem. And I don't believe a good reputation of this store will tolerate the lady's behavior. The Cashier lady is look-alike filipino and not pretty.

Johnny Smith
from Waukegan, IL
My complaint is against Walgreens at 6121 N Broadway St., Chicago Ill 60660. Today My doctor faxed a prescription to this Walgreens while I sit in his office. One (1) hour later I arrived at Walgreens I was told I had a hours wait because they had over (100) prescriptions to fill I am very ill and need this medication as soon as possible. Why would my doctor fax it if not a emergency and necessary for me to take as soon as possible.
This is the worst Walgreens in filling prescriptions and answering phones. I as a customer am appalled with the service. I did not wait for the prescription because it being a arthritis medication I cannot sit or stand long so they do still have the prescription.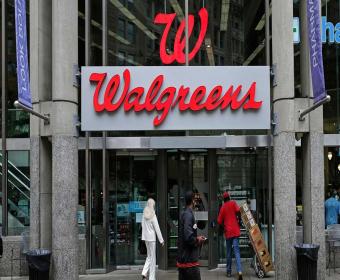 Edwin Wittmayer
from Modesto, CA
They filled a prescription in July and when I went to pick it up, they said it was too early. I went in yesterday and now it has somehow vanished. I now have to wait for my insurance company (Worker Comp) to authorize it again. It is for an opiate and I might have to go through withdrawals before I get the meds. Been in the hospital and am 76 years old and tired of all the BS this is doing to me. I will never go to this pharmacy again and thank God for the internet so I can advertise what kind of service your pharmacies provide.

Ed O'Donnell
from Darien, IL
Very rude and unprofessional behavioral in the pharmacy. The staff was standing around talking and ignoring customers. After waiting for the time they said it would take, the girl behind the counter said it was ready. It was in Darien, I'll and the medicine was for a toddler. Told there is a co-pay and asking about the co-pay, the staff got upset about having to explain. Paid the money and then told they had to make it. It is ready and I have to make it are not the same thing.
The doctor had said take for ten days. When the medicine was ready, the girl said take it for eleven days. She got upset about explaining the difference and said we could quit before eleven,. The staff at this pharmacy were unprofessional and it was clear that they treated customers with disdain.

Rosalie A. Mikich
from New Berlin, WI
First of all I get all my medications at Walgreens. Went yesterday for my medication and also got cigarettes. The person behind the counter gave me the wrong kind which I realized when I got home. I immediately called and they told me to bring them back and they would exchange, Went today and (unfortunately I had two bags from Walgreens and thought I had the right receipt which I didn't have, left in the other bag I had) Got there and the manager, who was not very nice about the whole thing told me she couldn't return under federal law.
Ok I have all my medication filled there and I am there all the time. I just very angry that she was not very nice, didn't say sorry just sorry its against the law. I know the another manager would had did it because I am such a good customer, buy medication, makeup and everything else in your store. I don't know if I will ever go back there. I was so upset, came home and took a medication to relax myself because my heart was just pounding because of your manager.

Ronald Gorton
from Pinellas Park, FL
Recently I discovered a stash of gift cards purchased for my wife and I over the years as gifts from our 5 grown Children. Somehow we had put them away and forgot about them. We have since used most of them with no trouble until we came to our Walgreens card. We discovered that had a stipulation that after one year of non-use there would be a $2 per month service fee charged which apparently has swallowed up the entire value of the purchased card. This is nothing short of Corporate theft of customers funds. There is no cost for maintaining computerized records which would justify this extremely disturbing Walgreens policy. I am seriously considering taking all of my future (Walgreens) business to the abundant CVS stores in our area.

Gisele Hayek
from Los Angeles, CA
I am an expecting mother, 8 weeks pregnant and this complaint is in regard to the quality of service and advice I received from the pharmacy department. The ladies who work at the pharmacy department at the Walgreens store in Santa Monica 1932 Wilshire Blvd were inexcusably rude and unhelpful today as I will describe, but I would also likely to add that they have been rude and dismissive during each of the two prior encounters I have had with them in the last few months since moving to the area. I believe one with curl dark long hair and glasses is the pharmacist. And the other with long straight brown hair is the pharmacy assistant. I had been to Rite Aid and CVS looking for high quality pre-natal vitamins with no luck.
The only pre-natals on offer at my local stores were the inexpensive brands that had received scores of B- or below on sites like LabDoor.com and others. My doctor had advised me that unless cost was an issue, I should stop taking the One-a-Day prenatals I had been taking as they had low quality and in some cases potentially harmful ingredients, and had recommended several higher-quality prenatal vitamins that were also understandably more expensive. Walgreens was the only other pharmacy in my area and after a quick scan of the relevant section, it looked like I was out of luck. The selection seemed to be particularly poor so I thought perhaps I was missing something. I approached the pharmacy where there were no other customers waiting nor being helped.
When acknowledged by the pharmacy assistant, I asked "Hi there- I am looking for higher end prenatal vitamins- and I have already been to CVS and Rite Aid with no luck- it seems like you guys don't carry them either. Do you know what stores might stock those?" Before I could finish the assistant was shaking her head saying I have no idea and then asked the pharmacist who was standing right next to her. The pharmacist shot me a dirty look and said sarcastically "well I can't help cause I don't know what she means by higher end" so I smiled and said- higher quality. The brands that tend to be most recommended by medical professionals. With a great amount of attitude and vigorous head shaking she said "well I don't have any idea about that. we have three or four kinds here- I don't know what's wrong with those" and sort of chortled. So I said "well- they get low ratings on the health websites so I'm just looking for a higher quality. Do you not have any idea where I might be able to get those kinds of vitamins?"
And she replied- no I don't have any idea, so we can't help you here. And went back to typing. This encounter leaves so much to be desired in terms of courtesy, customer service, and sound medical advice. I don't think I need to detail the various problems. its a shame that the quality of the pharmacy departments at the chain stores has dropped so significantly, but I have always thought Walgreens was a bit better than the rest. This experience has really changed my thinking. And I am extremely disappointed.

Mary Russell
from Alexandria, MN
We called Walgreens pharmacy in Alexandria and told the person who took the call that we wanted to move our scripts to their store. The person who took the called said she would be happy to have us as customers and explained how it worked. We were moving from Target pharmacy to Walgreens. This move also included a small valid pain contract and she said that was fine. About three hours later Target called and said the manager at Walgreens (Nicole) said she was going to refuse taking us as customer and gave Target no explanation. I was baffled. I called to speak to Nicole to find out what the problem was with taking our scripts and she said because of my pain contract. She told me she had called my doctor and he had said I had broken my contract back in February this year.
She also stated she called my insurance company (ChampVA) and she claimed that they told her the same thing because I had paid cash for one of my scripts. Well, none of the above is true. I immediately called ChampVA and they said they told her no such thing and I could pay cash anytime If I wanted to and they had no record at all of her calling them.. They record all incoming calls I was informed and could find no such call. I am still getting my script each month and have never been told I broke my contract. I have no idea what is going on. No such thing occurred. Please check into this for me as my husband and I are both disabled and this is the first time this has ever happened. This all occurred at the Alexandria, MN pharmacy and the only name I was given was Nicole, pharmacy manager who did this. Thank you for your assistance.

Snow
from Des Plaines, IL
I've had an ongoing courtesy to have delivered to my condo multiple cases of Swanson White meat canned chicken in cases of 12 to which I have ordered numerous times. This courtesy was extended to me originally from Kyle and when he was transferred to another location then Randy continued to have delivered my cases in multiples of less 7 or more than 7. Unfortunately, you have an assistant manager Paul, who is so discourteous as to wonder what his problem is to never answer a coherently response and his only answer is "sure" or Okay" with no data is when where and if my delivery has arrived and when will be delivered.
I was in need of the Swanson product in earnest whereas it sat in the backroom and I was not notified after more than a week. I was to be notified when the shipment arrived arrived at the Walgreens location so as to pay for it in advance of the delivery. It was not forthcoming! I called multiple times and said it was delivered last week .... "sorry"....and so when I called I was confronted with verbal abuse by Paul, assistant manager, who said it was a courtesy and I should not yell at him, but rather asked for an affirmative confirmation when it would be delivered.....but much to my dismay this person.
Paul, seems to as usual when in the store, walk away from responding to my question and disappears, and if that is not strange, when I call his repoonse is such that Walgreens is doing me a favor even though I pay the delivery to my condo for gratitude in doing so. The person Paul who is supposed to respond rather than doing me a favor should appreciate the large sums of cash per month for purchases to Walgreens.
For instance, when I tried to ask this person, Paul, assistant manager, to please call someone to open the locked case for Prilosec, he was rude, loud, arrogant, and said he was busy and ignored me whereas I had to walk to the front of the store and ask for someone to open the locked case. Whatever you ask of this person, Paul, is met with an response of "sure," or "okay", and a walk away from me, but nothing comes of the request, which is strange and a complete waste of time if he will come back but never does. Add to that when I called to ask if he was sending the seven cases of Swanson canned chicken he said "sure" and accused me of yelling at him and hung up."
Totally bizarre and this person, Paul, is in need of some type of communication and customer relation skills, or even to suggest that he has some type of problem dealing with the public contact as not within the realm of normal courtesy and response or courtesy to any customer seeking in need of purchase. Very strange for a walkaway or one word response as stated. This person is inept and incompetent to deal with the public and rude beyond comprehension. He has a problem that has an undercurrent of being beyond rude and should not be dealing with the public servitude capacity!

Niki A French
from Brockton, MA
I drove up to drive up window and handed the woman my prescription. She asked me for my drivers license, which I gave her and then asked when did I want to pick it up. I asked in an hour? She said perfect. I drove off. Now I want to say that I have been going only to this pharmacy for years, I am a senior citizen and never had any problems until now. I also want to add that I was extremely sick with a cold at the time and could barely talk. So I really needed my prescription asap.
I drove up exactly one hour later and was told that my insurance no longer covered this cough medicine. I asked how much would it be out of pocket and she said $22.00 so I said ok. She said it would be ready in ten minutes, so I pulled over and waited a few minutes and went back to the window. This time the pharmacist appeared and said he could not fill this prescription due to a new company policy. I couldn't believe this was happening. I was prescribed Guaifenesin AC cough syrup 120.
I was so agitated by his excuses that I asked for the prescription back and drove straight across the street to Rite Aide drive thru and they filled it in less than 20 minutes! I will never do business with Walgreens again. Just total nonsense and when a person is sick who needs to hear it? Not me that is for sure. I thanked him for wasting my time too.

Shirley Montgomery
from Blackwood, NJ
When the selling of the Red Noses first began I bought 2 on April 20, 2016 from store #11333 in Riverside, NJ at 11:45 a.m., one for my grandson who is in kindergarten and one for my granddaughter who is in the 4th grade. There were commercials constantly on the television so when they would see one and every couple days after they saw the first commercial they would ask me if it was Red Nose Day so they could wear the noses. The day finally came and they left my home that morning very happy because this was the day they could wear their noses. My grandson came home in tears. Both children said that their teachers would not permit them to wear the noses and that there was no such thing as a Red Nose Day. I am not sure where the miscommunication between your stores and the public came but just as a suggestion, please make this information clear in the future if you intend to do this again. To lead the children on and then have them let down on that day is cruel.

christine
from Oak Lawn, IL
I am a registered nurse in a group home for the intellectually disabled in Alsip IL. I am responsible for obtaining the diabetic supplies for a few of the individuals in the home. There has never been a time that any of these prescriptions have been available on time at Walgreens. The staff in the Pharmacy dept. at the Walgreens located at 12290 S. Pulaski are usually extremely rude, inconsiderate and useless. In the last week I have waited several times in the long line at the pharmacy dept. and heard several other customers voice the same complaints. I am in the medical field and I was always under the impression that we had to work as a team to provide the best health care for individuals, this is not the case at this pharmacy location. I will be transferring all of my client's prescription n to another pharmacy location (and it will NOT be a Walgreens)!

geoffrey wander
from Yuba City, CA
My wife has severe allergies and the most effective medication for her condition is Allegra D. Walgreens stores will routinely only sell her a 10 pack of pills so that when she runs out after 10 days and tries to buy more the store tells her she is over the limit. This is a problem that we only have when we use Walgreens. Because of this continued hassle as a result of your absurd store policies our family will not darken the doorstep of any Walgreens no matter where it is situated. Rite aid, CVS or any of the other independent pharmacies are not so unreasonable about these medications and understand that 10 pills will only last 10 days.

Charles Bergeron
from Houma, LA
I had been dealing with the pharmacy at 5831 West Park Ave. Houma La. for 11 years. I submitted my usual prescription for a pain medication I have been prescribed for about 5 years. I received the text notification that my prescription was ready (which indicates that my insurance had approved the medication). Out of the blue I get a phone call from the pharmacy manager (I do not know her name as that does not appear on prescriptions, and I doubt that she would have told me) telling me she would not fill the prescription because of other medications I have been prescribed from other doctors. She even insinuated that I was going to different doctors (doctor shopping) for other meds, as she named off the doctors and the meds they were prescribing to me.
I tried to explain that I had filled all of the same prescriptions there before with no issues, my doctors all know what meds I take, and it all goes thru my insurance. She claimed there was a new policy she had to follow. When I went to the store to pick up the prescription, she was arrogant and seemed to not care at all that I was offended. She had an arrogant tone and blank eating grin on her face as if she was enjoying the situation. I told her that if I was going to be treated that way, I would take my business elsewhere and I wanted to speak to her superior. She simply stated that she was the manager and I could call 1800-Walgrees if I wanted to. I asked for a copy of the new policy. She told me that it wasn't really a policy, but a guideline, and would not give me a copy of that either.
She developed the same very arrogant grin on her face again, enjoying denying to fill my prescription, and could not have cared less that I was going to take my business elsewhere. If she had used a more "customer friendly" approach, I would have accepted that I just had to fill the one prescription elsewhere. She offered no apology and no desire to keep my business. Since this happened, they have even told on of my doctors that I was no longer doing business with them. Either way, Walgreens has lost a loyal customer of 11 years because of her arrogance in the situation. I'm sure no one there will care, but had to submit this on matter of principal.

Graham Bramlette
from Greenville, SC
I was the victim of a scam and was instructed to buy an iTunes cards at walgreens . After purchasing the cards ( for $500.00) I realized this was a fraud and refused to give the information on the cards to the people running the scam. I had all the paper work and the cards still just as I had purchased them. I returned to the store and was told by the manager the store did not issue returns and I would have to to go the Apple store. There I was told to go back to Walgreens. The store in question is in Greenville S.C. on Augusta street. I want to know what I need to do to cancel this sale.Do not tell me I can not get refund. Expedite the complaint immediately.

Cindy Phillips
from Whitesboro, NY
Walgreens on Genesee St in Utica NY was such a good place for prescriptions when they first opened. I recently had several problems from waiting in the drive thru for 15 minutes to pick up prescriptions while the girls in the pharmacy were standing around chit chatting then half of my scripts were not refilled. Now I have been waiting for an inhaler which my ins company called me today and said it was all ready approved. I called Walgreens to be told it was not and when I told the girl the pharmacy that I had just hung up with my ins co she was rude and said let me see and sure enough it was approved. This drug store has gone way down hill and as of today I will be moving my scripts out of Walgreens. I will never shop in this store again.

Janet Massari
from Oak Lawn, IL
On 4/12/16 I purchased 4 items and when I got home I noticed one of the items was not in my bag even though I was charged for it on my receipt. Not wanting to go back that day, I returned to Walgreens the following day 4/13 in the evening and explained that one of the items was not in my bag. I was told that the girl remembered my and that she did put it in my bag. They must have called her at home because I did not see the clerk that waited on me at the register.
As a matter of fact while chit chatting about the weather, she said she hoped it would be nice tomorrow because she would be off the next day. I find it hard to believe she could remember every single customer and their purchases. What ever happened to the customer is always right! It was only a $2.00 can of hairspray but I am a good customer, and purchase drugs for my mother and myself monthly. I would not lie about a $2.00 purchase. I was embarrassed because the manager did all this in front of many people.

Harvey Fisher
from Fort Worth, TX
I went to your website and submitted 2 prescription transfer request and it was confirmed that it was received. I waited 2 days and went back into my online account and didn't see anything. I submitted my transfer again. I waited another 2 days and went back in to check on status. Still nothing. I started a chat with a tech and she went in to check my account and didn't find anything. She said she would take my information and submit the transfer for me. I gave her all the information to start the transfer. I went back in 2 days later to see the status.
I didn't see anything so I started a chat again with a Roberto. He checked my account and didn't see any transfer's in progress. He was willing to take my information again to start the transfer. I said I am going to go to Walmart pharmacy to do the transfer because Walgreens customer service sucks. I am so glad my health is not dependent on those medications. This is so unacceptable. I have already received notification from Walmart that they have received the transfer and it is in progress.

Michael Gray
from Birmingham, AL
On February 23, 2016 I shopped at the the Walgreens on Montclair Road in Birmingham, Al. After selecting several items I looked for a buggy or small basket. None could be found and I advised sales staff and the acting Manager who explained those items had been stolen over the Christmas Hoildays. My response was that was 2 months ago and the problem has not not been corrected. The cavalier attitude of management annoyed this long time customer. Please advise as to correctve action to be taken.

Maysoon Hasan
from Tinley Park, IL
2 weeks ago Walgreens had ocean spray ice tea on sale 2/$5 for the 96oz bottles,my husband and children love this ice tea.I can tell you its the best out there. I bought 26 bottles.Mind you I have been shopping at Walgreens for Years. This morning as I was opening a bottle,I glanced at the expiration date. I was flabbergasted to find out that it was all expired either DEC 2015 or JAN 2016. I had only 3 bottles with march 5th as the expiration date. I don't have any receipts, as I disposed of them.see attachment for reference. I would like to be made whole by having Walgreens reimburse us for the cost of drinking expired Ice tea and also by making sure that their stores are constantly checking there shelves to make sure whatever is expired is off the shelves.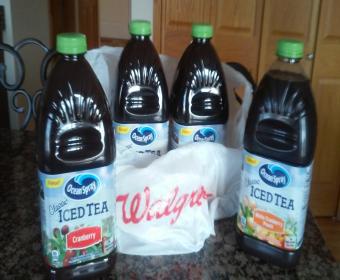 Bruce Hupe
from Woodland, CA
Walgreens said they do not take my U.S. Military Tricare insurance and then would not even let me pay over the phone with a credit card so my daughter, who is a college student at San Jose State, could get an antibiotic she needed after she had swelling following removal of her wisdom teeth. We are in Davis, California. Our oral surgeon called in the prescription to the closest pharmacy to the campus in San Jose which is 100 miles away. The woman at the pharmacy was rude, arrogant and condescending first to my daughter in person then to me on the phone. We are transferring the prescription to CVS where we usually go, but in the meantime that's 18 hours without my daughter's needed medication and her face is very swollen.

Yagdeed Chandra
from Woodhaven, NY
My doctor sent prescription for 2 medications at the local walgreens pharmacy at 103-09 Liberty Ave in Ozone Park Queens NY11417 tel #718-659-9621. I was not informed by the pharmacy that I exceeded my refills. Hence, My insurance company refused to pay. I am now sent a bill in excess of 500 dollars from Walgreens. To make matters worse they gave me 3 months supply rather than a single month which could have been a smaller amount of out of pocket money for me. If there is any recourse to at least wave something from that large sum of money that I have to pay I will be grateful.

Fiona Nelson
from Fort Lauderdale, FL
I am a patient Advocate assisting a patient with getting free medications though our program. Ive been on hold with Walgreens Pharmacy located on 2500 E Franklin Blvd. for over two hours waiting to give a billing information for a patient to pick up their medication. Its ridiculous how someone can wait on hold to verify if a prescription is received or to give a payment. I then contacted the customer service side and still no answer form anyone for over 45 minutes! I'm extremely upset being that Walgreens Pharmacy is a major Pharmacy that people uses with Insurance, Medicare Part D and even with they're own funds to not be able to reach a Pharmacist or a customer Service Rep. I need answers to this lack of service Walgreens is providing to valuable customer.

sandy kossmeyer
from Gilbert, AZ
I have two issues. First I get phone calls to pick up prescription and when I get there is no prescription to pick up. Second I have orders fill for me and my husband that they didn't use the insurance for some reason. I understand it could be to early or not time for the insurance to pay it but the store should let you know that the insurance didn't pay for it at all before you pick it up and then you have to pay for it. When you pay for it you can't take it back after you pay.

Every time I call the Walgreens pharmacy in Markham IL, I hold for a very long time before anyone picks up the phone. Sometimes, I hold so long I just hang up. They need to get better customer service. Patients should not have to hold that long before a pharmacist picks up the phone.

Santos Avila
from San Antonio, TX
Because of where I live, I frequently shop at Walgreen's at #12479, W. Commerce & Zarzamora, Walgreen's #4552 W. Commerce & General McMullen, or Walgreen's #3354 Culebra & Zarzamora. My problem is not with the employees or products. My problem is with the beggars outside asking customers for money. About 90% of my visits to your stores, I am approached by someone asking for money.
I personally have not complained, but have heard others do so. I am complaining now because this evening I went to one of these Walgreen's and was asked for money. I said I was sorry but I didn't have money. The person then went on talking to me and then cursing me. I went inside and informed an employee. I hope something can be done about this, but if it continues, I will be forced to take my business elsewhere.

Dr Charles Sauvageau
from Seattle, WA
Walgreens (1/22/16) My issue with Walgreens isn't complicated. On 1/18/16, I got a prescription of Tamsulosin filled at the Enumclaw, WA, Walgreens. I picked up the Tamsulosin at the pharmacy counter. I examined the contents. I found the pharmacy gave me 90 pills instead of 180 which the prescription called for. I pointed out the error to the pharmacist himself. I had a feeling I should talk directly to the pharmacist. He checked his computer and agreed a mistake was made. He told me the prescription would be corrected.
I returned on 1/22/16 to pick up the Tamsulosin. The pharmacist told me that he gave me 180 pills on 1/18/16 and refused to give me the 90 missing pills. The store manager would not help and refused to fill the 90 missing pills. My daughter counted how many pills I actually received on 1/18/16 and I only received 72 pills in total. This would be a "he said / he said" situation except my caregiver was with me on 1/18/16 and heard the pharmacist admit to the original mistake. She heard him promise me he would correct the error.
This is just one example of the errors the Enumclaw Walgreens Pharmacy has made with my prescriptions.

Wanted to exchange an item went in store and went to aisle were wrist braces are sold... Needed to try on too see if it was more comfortable then the previous one purchased. When fit to the counter the cashier was RUDE as hell about I should have brought theorem to her first. I understand store policy but I don't need to be spoken to like that or did she have to repeat herself 3-4 additionally times about the same thing. I am not a child being scorned by a parent. I will not return to this walgreens and will be taking my monthly prescriptions away as well. I don't need to spend my money where the cashiers are RUDE. Walgreens on magazine and pleasant New Orleans.

Manda Haskell
from Weatherford, OK
We went in to the Walgreens pharmacy on January 18th, 2016. My daughter was asking one of the helpers in pharmacy a question. She was so very rude, that I can't even explain how she made us feel. She would not answer our question, she wouldn't look at us and she just kept on doing other things. When she did answer us it was with a very put out voice and my daughter finally asked to talk to the pharmacist. The pharmacist apologized for how the other girl behaved. My daughter could hear her at the drive-through talking to other people and how she was so very rude to them as well.
It honestly makes me want to switch to Walmart if I have to deal with this lady again. Her name is Taylor Brinky. I could just imagine if this lady was trying to help an elderly person and how she would make them feel. I rarely complain, but when I do it is serious. I would like to hear from someone, or find out what is being done about this lady. My phone number is 405-761-7516. I have used Walgreens everywhere I have lived, but if I have to deal with this lady again, and be treated the way I was treated, I will switch to Wal Mart!

Donald Truett
from Atlanta, GA
I went in to Walgreens on the way home to pick up several things. I normally spend $ 100-150 dollars most every visit. I received a weekly add on my phone that Cottonelle was back at $ 3.99 from $ 4.99 so I asked the clerk if I could get a case of the blue Cottonelle as I have been doing for the past 3 years.
He got on the intercom and requested help. When I went back there to see if I could help. The girl had loose rolls packs on her chart and I ask if she did not have a case. She said she could not sell it in s carton. I told her that I was just wanting to have the carton to store it. She began putting the packed in the bin. I said to her I just wanted 6-packs please. Instead of giving them to me she said there right there pointing to the shelf? I said ok, so I pulled 6packs from the shelf and went back to the front counter where the associate was ringing me up. Then the same girl said that I could not purchase only 3 packs after I had already brought all 6 packs to the front counter. I could not believe the attitude I was receiving.
I purchased the 3-packs and other material and left. Her name was Jane from Walgreens on 1583 E County Line Rd # 15485 in Jackson, MS, 39211. The store phone number is (601) 952-2979. My RFN # 1548-5218-9272-1601-1003. I trade with two different Walgreens but I swear I will never go back in there. Will transfer all my business with Walgreens if I don't hear from your company. There is nothing about a limit on my cell phone add I can see. I could not believe the bad treatment I received. There was no reason for this. I was in a great mode until this occurred.

Sharon Turcotte
from Wenatchee, WA
The Walgreen's Pharmacy in Wenatchee, WA has horrible service. Waited in line at the drive through for 1/2 hour a day after the doctor called prescription in. Then, the clerk tells me they processed it through insurance wrong and it would be ready in a couple hours since they are really busy. I waited after the holiday weekend and called back. After being on hold for 12 minutes they couldn't find which one. Then they tell me that they shelved it and it would take at least three hours to refill because they are busy (again). Horrible service.

Pethy Dowe
from Fort Lauderdale, FL
I ordered a photo book after creating it online on 12/22/2015. It was for same day pick up. The store called to say they did not have the paper an that my order may be ready on Wednesday, 23 or Saturday 12/26. I ask the photo rep, Danella to please call me as soon as the order was ready. After not receiving a call I called the store to find out what happen to my order on Saturday 01/2/2016. I was then told." your order has been ready since 12/28/2015". Of course I was really disappointed I was not called and my order has been sitting.
I went to the store and paid for my order and briefly looked at the book because the line was long. When I got to my car I was yet again disappointed the picture cover that was not properly placed and was off centered. I took the book back into the store and ask that the cover be fixed. The photo rep advise it would take 1 hour. I was fine with that and told her I will come back in 1 hour. As I sat in my car and began to drive , my phone rang...it was the photo rep telling me she cannot re do the over because the order is no longer available for her to process.
She advise I would have to go back online and resend the order. I advise her I was out with my family and did not have time to do that. I ask if there is no other way to pull the order. She said NO. At his point I was really frustrated. I said if you can discount the book I will just take it as it is. She said her manager would have to approve the discount and proceeded to transfer me. After a short hold, the manager came on the phone and ask how can I help you. I proceeded to explained to him " Courtney" what had happen and that I was willing to accept the book as it is if he would discount it for me. He advise he can only do 15%. I did not agree.. He did say I don't know what happen but this is all I can do. pretty much take it or leave it attitude.
I said to him when an employee request a manager, wouldn't the manager ask the employee for a reason why a customer is requesting to speak to a manage.. He flat out said NO! I said to him it would be best if you do so so that you can have a plan and offer better customer service to your customer. At this point he had a big attitude and really did not want to hear anything further from me and proceed to speak over me as I was speaking to the point I had to say, " wait a minute here" you would better understand what I'm trying to relay if you would just listen. He continued with the same behavior so I hung up as I was not getting anywhere and went to the store. My husband and I went to the photo department and ask that the manager " Courtney" would please come to assist us.
He walked over and as soon as we mention the issue with the photo book he began to get loud and very rude. I kept my composure and my husband even apologies to the other customer who was in the area for the confusion, which he did not have to do. I asked the photo rep to please give me the book so that I may show the manager the issue. She gave me the book and I pointed out the area that was not done correctly. His exact words were " I personally had nothing to do with the book and all I can agree to is 15% ".
He then looked at the photo rep and said give them 15% or nothing!. I said to him, as a manger you represent all areas of the store weather you processed the order or not... I then said you did not even apologies for the mistake. He then said in a sarcastic manner, I apologies "but" I can't do anything else. At this point my husband and I was so frustrated with the lack of customer service skills and the way we were being treated we asked for a refund and left our precious memories behind. This was a very bad start to our New Year. The manager had no accountability or did not even care. I wouldn't say I would not go back to this store, but I will know that if there was any issue it would not be resolved in the right or correct manner.

Val DeVitis
from Palm Springs, CA
I had a doctors visit 8am on Wednesday (12/23/15). My doctor's office called my prescription in. I went to pick up my prescription after 11am. The girl told me it wasn't called in. I went home called my doctor's office & they said it was called in. I waited until Sunday called Walgreens pharmacy. The pharmacist told me one prescription was ready but she was working on the other one as I had 2 prescriptions. She said it would be ready when I got there. I told her it would take me 10minutes to get there. She said no problem.
So my husband and I went to pick up the prescription. Well, it was not ready. I ask her why it wasn't ready as they had my request in the computer since Wednesday. Her answer was "we are very busy". That wasn't the answer I wanted to hear. The pharmacist told me to wait as it would be ready in a few minutes. I waited over an hour for my medicine. I complained to the manager but it didn't do any good. This Walgreens located in Desert Hot Springs, Ca., is the worst. Maybe it is the town & that is why we don't have the help we need. Most of the employees are of Spanish decent & speak Spanish constantly. We have a different pharmacist there every other day. You never see the same pharmacist.
I know we have a lot of snowbirds here during the winter months, but that is no excuse for the service. They need to hire more employees to take care of our needs. Also, I think a representative from the main office should come here to evaluate this situation. I have lived in this town for 15 years. This is the worst service I have ever received. Every time I go to pick up my prescriptions, there is always a wait. There is no type of consistency here. I have complained in the past but nothing has been done. Why is that? Is it because of the town, the people or what. I believe I have put up with as much as I can take from this pharmacy & it is time to take my needs to another pharmacy. Thank you for any consideration you can give to this town.

Roy R Harris
from Winslow, WA
Whoever made the decision to close pharmacies for two full days (December 31 and January 1) should be made to realize what a miserable inconvenience they have wreaked on many ill and elderly customers. Both my wife and I needed to be on antibiotics which were called to your pharmacy on Kitsap Way in Bremerton early on New Years eve. Imagine our surprise when we arrived at the store to pick them up to find the pharmacy closed until Saturday. Apparently, even the doctors offices were not notified. On Saturday (today) they are so covered up we find that we cannot pick the prescriptions up until sometime in the afternoon. The local store employees are exceptional and my complaints are not directed at them but to the corporate level from where this damaging and may I say "dumb" decision emanated. I spent a lifetime career in the retail business and a decision such as this, if I had made it would have had serious consequences.

Angelette Hendon
from Akron, OH
I have been a loyal Walgreen customer for over ten years, as of today I will not return to Walgreen again. I continued to stay loyal to Walgreen even when they processed my worker compensate claim under my regular prescription drug coverage. I should not put my trust in them to do the right thing without verifying that the prescription was process correctly.
Second, one of your pharmacy technician called me a ghetto negro, before she was transferred to Walgreen on Arlington Street. The pharmacist told her to take a break. He didn't think that I heard what she said. When you work in customer service you need to be able to maintain your personal opinion and attribute.
Recently I contact customer services in reference to my prescription 1456629-03279 and 1415370-03279 to inform you that the prescription was not right and I have ben on this medication for over ten year and I know how the medication should taste and smell. The sad thing I when to Walgreen today to pick up my prescription and I asked for a bag to put my medication in and the technician informed me that they do not give bags. She told me to get a bag at the cashier desk at the front door. This is a form of retaliation and you allow your employees to treat your loyal customer like this.
I think it is bad business to treat your customer like that as if they don't matter. How do you expect to stay in business when your employees don't value their jobs.

Lisa
from Spring Hill, FL
Pharmacy in Springhill, Florida. Store number #05858. I would not give a star at all if that was an option... I dropped off my 2 scripts on Tuesday. I called them on Thursday because Christmas was Friday and I knew I would not get to go in they would be closed. I called Walgreens on Thursday to confirm they would be ready. Walgreens said, "My scripts were in the computer" I told them I would come in on Saturday. I am on a lot of medicine and I can not drive. I went in on Saturday and asked for my scripts.
The attendant told me there were no scripts for me. (In a rude tone)... Her name was Maxine. I said, there were scripts for me. I dropped them off on Tuesday and I called on Thursday and they told me they were in the computer. By now, there are several people lining up behind me.... She then said, oh wait... I think I saw them some where... And she goes down by the pharmacist area and pulls them off of the wall behind him. As she came back to the counter saying, you shouldn't drop these off early... They could get thrown out by someone. It is not our responsibility to keep track of your scripts. I said, again... I dropped them off early, because I have no transportation. That was the only time I could.
She said well with narcotics, You can not fill them until they are due. I told her they are due. as to embarrass me within the customers lining up behind me. Then she said, well with the DEA and everything you can not drop these off early. We are not responsible for holding the scripts. Again, I said "I have no transportation. That was the only time I could drop them off. When I said that, I could hear the people behind me... Huh. As they seemed to be shocked as to how many times she was saying this to me as well. Then she said, Well, I will get these to the pharmacist but it will take probably an hour, hour and a half wait. You can walk around or wait. I said, I will wait right here. (I am disabled). And have never been treated so badly in my life.
I stepped back to the chair and sat down. Keep in mind. I was never rude to her at any time during this conversation... My friend that drove me, came over and sat with me after she had done her shopping. and she said to me... You're still waiting? I said yes, They did not have them ready, even though they told me Thursday they would be ready..... I whispered it to her... so Maxine would not hear me and make me wait any longer.... So my friend says, Are you kidding me? I said "No". Then Maxine jumped into the conversation, You do not understand, We can not fill these early due to DEA regulations. I then said, They are not early. My friend then said, I would take my business elsewhere then to be treated like this. You are supposed to look out for your customers and help them. Then Maxine said, " Go ahead! I would not go there if I were you" Pointing her finger. (In a loud manner...) Maxine then said. I will give you your prescriptions back right now if you like.
As she went running right back to the pharmacist and was talking to him telling him lets go ahead and give the scripts back to her so she can go somewhere else. The pharmacist looked back at me. I then said, (with a confused look) she just threatened my friend! He walked up to the counter. My friend then said to the pharmacist, "She needs her scripts!" He looked at me, and said he was working on them right now. I said Thank you to him. Then Maxine said I did not say that. She claimed. "I Said, I would not go there if I were you!". I said exactly. (This is 35 minutes into this craziness). Maxine was still running her mouth, Saying we go through this with people every day all day long... when my friend said to her. Will you stop talking to us!
My friend then looked at me and said, she is not worth it! I agreed with my friend. And my friend and I did not say another word. Then Maxine started to say something else... My friend said to her... " I asked you to just stop talking to us!" She finally closed her mouth! About 5 minutes later the pharmacist came up to the counter and said thank you for waiting. I said alright to him and thanked him for getting my scripts ready for me. And I paid and walked off with my friend. I am going to call corporate about this matter.
They need to fire her. And train their employees to be nice to their customers. I spend about $3,000 a month at their store for my meds and more.... She should not be discussing my meds loud so other people can hear what I take. I could have been robbed in the parking lot when I walked out. There was plenty of people out there. People get robbed in parking lots all the time here in Florida! And all of my family and friends will hear of this as well. I am going elsewhere... I want to hear from corporate about this matter. I will also contact the newspaper as well.

I am not one to complain usually, however, my last two visits to Walgreens Bay Village, Ohio store resulted in about 20 minutes at the checkout counter, and this is not including wait time. The people Walgreens has in this store are simply unqualified to be doing what they're doing. I bring up the last few visits, but I shop at this store frequently due to simply not having many choices in this small town. The associates don't know the ad or the products most of the time, and when the customer has educate the employees of the store as to what's going on, you've got issues. Maybe time to rethink the personnel.

Michele Harrison
from Milwaukee, WI
On 12/2/2015, I ordered Christmas cards (60) didn't get envelopes for the cards- had to make a 2nd trip. While there they asked me to prove it with a receipt. That was after I called before I came asking if I had to purchase envelope for photo cards. On 12/6/2015, I ordered a custom photo book it wasn't bound and the pages fell out. I took it back- the 2nd one wasn't bound. (Frustrated) I was then made another one but still paid over $22.00 for the book. On 12/26/2015, I ordered a custom photo book received e-mail it was ready at 9:19 PM when I got there, the manager stated they were out of book and paper.
I asked if I could transfer it to a different store they told me no they would have to download pics and I should come back tomorrow and he would make it a priority. I went home and re-ordered it at a different Walgreens and so now I hope to get the book at 11:30 PM. It took me 4 hours to make the book for a gift I need that the store guaranteed in an hour. (Frustrated) Wasn't offered one thing and all of these were at the same Walgreens located at 4730 s. 27th Street, Milwaukee, WI, 53221. Very upset and won't order photos from there ever again.

Therese Maurice
from Concord, NH
Scanned in pictures with my daughter so she could make a calendar for Christmas gift. Was told it would be ready in two hours I said I would come back the next day to pick it up. Went back to pick up and was not happy with what I was given. Pictures were not in the order that was picked when I asked why they are not correct. Was told I was the only one that was saying that my order not being correct. Not true I was not the only one not happy standing there. Got told I would have to start the process over and I would have to purchase again and no guarantee the pictures would be in the correct order. Really all that work and I purchased it with no guarantee. I now have calendar with pictures not in the correct order and questioning why I went to Walgreen. Not happy with your photo department.

Margaret Schmid
from Chicago, IL
I have learned of Walgreen's corporate agreement to partner with Providence Health in Washington and Oregon states. You present yourself as the nation's pharmacy. It is unconscionable that you would partner with an organization that believes in forcing its religious doctrine on others, especially given the private and person nature of prescriptions such as those relating to reproductive health and the right to a dignified death. Even though I do not live in those states, I fear that this ill-gotten partnership will spread if you find that the profit margins it generates are to your liking. As a result, I am no longer shopping at Walgreens, even though it is the most conveniently located for me.

Jimmie Green II
from Fort Worth, TX
We always shop at the Walgreens on 377 in Benbrook, TX, and the staff is usually very friendly and helpful. However, when I went in today (12/18/2015) there seemed to be something off. There were about 7 employees in the store and none of them could greet me because they were too busy goofing around. They were too busy playing with Christmas toys to help me. When I went to check out the girl at the register (she looked like a manager) was on the phone, clearly on a personal call and couldn't even put her phone down before just pointing me to another register. Apparently too busy to actually talk to customers. There were no smiles and no customer service. I expect more from Walgreens and I've experienced better service. I won't be returning to this store.

This morning I went into store # 03154 Keene NH, I was treated rather poorly to say the least. This is not the first time the pharmacy tech, Joselyn, I could have the name wrong but she is the only,Jo?. I understand she has worked their for years. However her and I don't seem to see eye to eye. I did complain to the district manager. She did improve up until today. Therefore I am moving my business of $1890.00 estimated monthly cost of meds. I am 55 an disabled. I don't have the patience for games. Therefore if I do no receive an apology from her, or Walgreens Corporate, I will move my my business to the almighty CVS, I drive by CVS to get to Walgreens. I prefer Walgreens but I will not subject myself to monthly negativity.
Have feedback for Walgreens?
Thanks for your feedback!
Sorry. Please try again later!