Volkswagen
Volkswagen Complaints Continued... (Page 2)
215+ reviews added so far. Upset? Call Volkswagen corporate: 703-364-7000

Sandy Turner
from Blue Springs, MO
On December 9, 2015 we went to Lees Summit dealership for one thing and 7 hours later we ended up trading in our VW Jetta sports wagon for same year, almost same mileage Passat. This is the second car we have purchased from this dealership and never thought we would encounter such a cluster mess! Here it is a month and a half later, with a second visit to the dealership, and a third phone call and they never sent a payoff for our original loan. Now we are behind a month and a half on the car loan that we don't even have any more. Nobody will return our phone calls or acknowledge us. The lender can't help us, they just want our payment, we don't know who to turn to in order to get the dealership to send the payoff out.

Emma Swain
from Pontypridd, WLS
Was accepted on 2/1/16 for finance and mentioned at the time to Daniel Hill and Richard (Worcester) that didn't have a license but husband would be the sole driver. They didn't see a problem. On the 7/1/16 I was told by Richard, who rang at 6pm stating the finance had been declined due to no license. We were due to pick car up the following day. He said would try in morning a different finance company. This all failed and didn't get the car even though I have an excellent credit score, in fact I was insulted by Richard by him asking when I got my license back they could help me then.
On the Monday I was asked how the handover of the car went! I was fuming as is there no communication in the company as didn't receive the car. A few days later I received documents such as breakdown cover, guarantee and even the V5! When I contacted the garage they made no effort to apologise and had a call to ask me to return the V5 to the garage. When I asked who was paying for the postage they said it's only a "couple of quid." On that occasion it was Ryan Dalton I spoke to.
I've used VW garages previously and this one is the worst I've come across. It was well below par and I will not be going back or recommending people there. The staff require in house communication training and listen when customers inform them of important facts.

Freddie Walls
from Los Angeles, CA
This was second vehicle I purchased from VW. Bought brand new 2007 Jetta. About 4 - 5 months ago, transmission started doing hard jerk. Had less than 69,000 and kept service up. I am thinking I have a new car...well, VW in Pasadena told me they did Extended Warranty for One year. I was never notified of issue, or potential problem. Bluntly told warranty expired in 2014 and nothing they can do. Personally, I think recall should have been done. This is major issue. This is second vehicle I purchased from you and was excellent customer. I am senior citizen on fixed income. Also, had to have the part that makes brake stop was out and I had to replace along with another major issue. Can't remember what it's called. I have spent almost 2000 dollars and still have to have transmission fixed. Why wasn't recall done and what can you do to help me?

I had an accident in October 2015 and the back bumper was damaged so I decided to repair & replace it in Volkswagen service center, auto motive, El obour city. I went there by car but unfortunately the back bumper was not available and Mr. Emad (spare part Director) promised me within 15 days it will arrive. You can't imagine till today that there was no availability of this part, and it took more than 3 months to order it, it is shame. I wish that VW corporate would have treated the situation as urgent next time. The car information is Passat Model 2012, chassis No.15132, motor No. 937868 and the car No. is LLR 675.

Jesse Hernandez
from Midlothian, VA
I purchased a VW TDI Jetta 2009 Sportwagen from Pearson Hyundai in August, shortly before learning of the emissions issues. Since purchase, the car has been in the shop numerous times for broken door locks, broken valves, and a disentigrating heat coil. The day after we got the heat fixed (using our VW Goodwill package to pay the $1000 repair bill), the power windows stopped working. I'm not sure we can afford another fix and we are beyond frustrated with this vehicle.
The dealer has been marginally helpful, but the problems just keep coming. What options do we have in order to pursue getting the needed repairs paid for? Can we it investigate the lemon law or other remedies to get a replacement vehicle or refund? I read that if a used car is Out of service for more than 30 days during the first 18 months of ownership, then it may qualify. We are nearing that mark - is this something we would take up with the BBB or with VW corporate offices? I appreciate any assistance you can provide.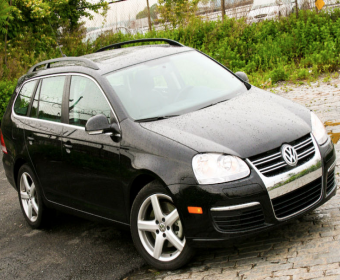 vibhanshu bhardwaj
from Udaipur, RJ
This is really a very bad experience for me to becoming a Volkswagen user. I am having Volkswagen Vento purchased in 3-4 year back. In last year I was came to know that there is some problem with gear shifting mechanism, when I requested to Volkswagen customer care they diverted the issue to local dealer and who is unable to help me. Ultimately I have to get this changed.
Then I reported the issue of displaying spring on car control panel many time and every time I was told that the issue is resolved now. 3 months back I again reported the same problem and local service centre informed me that fuel injector need to be replaced. There are 4 fuel injector having cost of 20000 each but I don't know these were replaced free of cost. Again 2-3 days back I found the same problem of displaying spring on my dashboard and this time I was told that this is due to same cable. The cost of rectifying the defect is 6000/-bugs.
Really guys I am very frustrated with this vehicle. I purchased this looking at the car reliability but it seems it is worst car I have ever seen in my life. In past I used Marui Suzuki (2 different models) and currently also using one Hyundai but never find any issue but this car is really bad one. My recommendation is not to use this CAR. In case you want to discuss me directly on this car please do call me, I would appreciate it if VW corporate hq would respond to my complaint directly.

Prudence Lerotholi
from Pretoria, GP
My car was broken into on 26 August 2015. It was tempered with the wires on the steering wheel and a computer box was stolen. My insurance sent it to G and J auto panel beaters who sent it to Vw dealership in witbank. At first, Vw ordered the wrong keys for my car, so we had to wait another two weeks for the new set of keys, then they realized that the computer box was missing, we had to wait another week for it. Then three weeks back my car was sent back to me but I took it back because the steering wheel was stiff and there was something wrong on the pedals. They took it back for another two weeks. I was called to collect it on Monday 16, November, my car still has the same problem. I have never sent my car at Vw in Witbank and got it back without any comebacks whether for a service or repairs. My reg is yrl 168 gp.

Amr Mahmoud Ezzo
from Cairo, C
I am one of Volkswagen customers and I am a good well customer as all my services done on time at the your place from 0 KM till today and my guarantee just finished from 20 days. I need a justification for the way of pricing and also for a good well customer treatment who just finish the guarantee period by 20 days which means for me that the name of Volkswagen just serve to buy not for the customers satisfaction and that is clear now for me.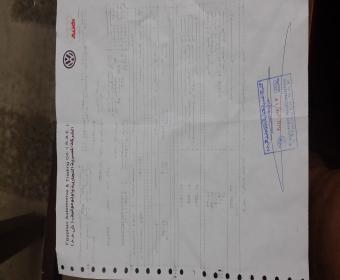 VW customer service department, this incident happens in Hong Kong. I write to you as a very unhappy customer. About 3 months ago, I had a car accident and my 1st thought was to tow the car back to VW dealer as my understanding told me you should be the most trusted and professional place to fix my car. Obliviously I have made a big mistake. Every since the car was towed back to your Tuen Mun service center, I heard nothing from no one until I called. Your SA kept saying will contact me, but I never received any call from him. Miraculously, he said he was going to call me each time when I reached him with difficulty. Faults information were given from him and consequently caused me to overspend unnecessary items over my insurance claim. The car took a long time to repair, which I could understand and thought they wanna do a better job.
As it turned out, I had to send the car back to 10mins after I collected the car because the paint came off after they try to polish the swirly marks on the bonnet. Which shouldn't have happened at the 1st place. I called to complain about the situation. No call to apologize whatsoever until now. The only one who did help was the SA from Sheng Wan name Eric, and he had nothing to do with the repairing. So another week had gone by and I had my car back couple of days ago. The car drove a bit funny at highway speed so I took it to a wheel alignment shop for wheel alignment just to be safe. The garage called and told me the caster angle is off and I should send back to VW. I went to another one just to double check and make sure. Same comment. The wheel base on the left is 10mm shorter than on the right....
Today on the 16th of Nov, I've sent my car back to the service center and discovered another panel's paint is coming off. I background is manufacturing and I know exactly how and why. I have no idea how much more time and money have to spend just because of your unprofessional service. I am going to report this to your headquarter in Germany as well as where ever necessary. Media will be my last to consider as I understand your brand image has been damaged enough, but I will consider it nonetheless. My car is a Golf 7R and my plate number is SX3004.

Louise Bennett
from London, ENG
I am writing following receipt of your letter of October 2015, advising me that my vehicle has been affected by the emissions scandal. I was extremely disappointed to receive this letter and feel totally let down by Volkswagen. I have trusted VWs for many years now. I have bought in total six VW's (one polo (my first ever car) and 5 Golfs). I have always held VW in high regard and always boasted that I bought VWs due to their efficiency and low environmental impact. I am now extremely concerned about the environmental impact of my car, the fuel efficiency (I have had my current car for over 3 years now), and the impact on its resale value. I feel I could have also paid a higher price for my current Golf - Reg VN61 FWW. I would like reassurance that the performance of my vehicle will not be affected once the recall has taken place, and feel I should be compensated for the impact this has made on me. I look forward to hearing from you, addressing my concerns and receiving compensation due to me because of this scandal.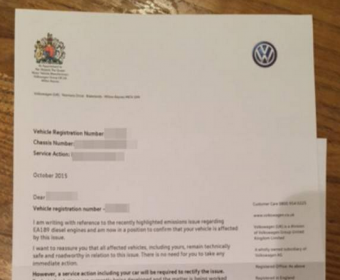 natasha chetty
from Durban, ZN
Date of purchase: 15 August 2015 - purchased on business account stanz trans transport and construction. Upon purchasing the vehicle 2015 TSI my beauty new car(which may I add was approved in 3days) where I received numerous calls from my salesman stating that I'm the luckiest chic cause I'm receiving all of these fancy extras which may I add some of these come with standard ! But being the typical chic, how could I ever pass up this deal? Right! When processing the deal the extra that was mentioned was and I quote "RUN FLATS" NOW…I don't know much about cars or tyres but I have heard of run flat tyres and I know how safe they make your car so this again gave me the confidence in this deal .on the day of PICK UP, I noticed that my R230 000 + CAR did not have mud flaps like most people I was most shocked! So I posed the question and I quote with 4witnesses "why does this car not have mud flaps and so expensive????''
(Salesman answer) ''I will take off your Run flats and give you mud flaps'' ISSUE ONE NO RUNFLATS was ever put! Instead he says he fitted it with run flat bands and explained to my parents yet they both where singing the same run flat tyres story as me! Within the first two weeks of purchase I noticed that my car ride didn't feel good so I decided to check my tyre pressure to my surprise the tyre was losing pressure on the passengers front and drivers rear, so I filled and just assumed its normal, few weeks later I noticed the same story, now I am filling tyre pressure once a week, My story in a nutshell…my car is 2 months all I have a clutch problem of it gripping! ...touch screen freezing! ...and my car upon start has a strange vibration for a few seconds!...not to mention my front passenger tyre and drivers rear tyre is losing pressure! TWO TYRES REALLY???!!! Unacceptable!!!
SO I ATTEMPTED to resolve my issues ….i called my salesman on numerous channels yet no response, including his house phone! , so plan B I called VW to speak to a manager sales manager was unavailable 1st 3 calls, finally I insisted on speaking to someone and got the service manager shay …he listened to my story and basically told me he would assist only with my clutch problem but he will explain to Angelo who is the sales manager on the rest who will return my call he also told me that the manager had just walked into the room so I assumed I will receive a call right away…NOT! 1hour and 30mins passed so I decided so call back …when I finally got to speak to the guy he apologised for not returning my call due to a meeting SO I GUESS A MEETING IS MORE IMPORTANT than A CUSTOMER who is driving around with a defective car ….right?
After 10mins of apologies and going in circles, I insisted my car be picked up from my office and a courtesy car be given witch was agreed …he then goes on to tell me my tyres could be due to impact ??? Or a stud??? …so now how can it be caused by impact when there's no damage to my wheel or rim …and a stud? He basically gave me all the reasons it's my fault for two tyres on the either sides and then has the nerve to say we will look into pricing for new tyres! On a two month old car!
DAY two …I received a call from my salesman miraculously after 4days I understand there was an Indian holiday yesterday but the previous days are not included in this excuse! And the question was posed to me if I couldn't get a hold of him why did I not come to his house?. He then goes on to tell my he didn't promise me run flat tyres and he claimed to say Run flat bands…my reaction was what is that???He then claims to have explained to my father, who after I called to confirm with had the exact reaction I had!...the guy goes on to tell me VW does not do run flats and this is only done by BMW! So I guess I should have purchased BMW right? The salesman showed up with the courtesy vehicle telling me I need to sign documents to leave this vehicle with me which states, if anything happens to this vehicle there is an access of R20 000 which I will have to pay …WHAT THE HELL!? Where is your business insurance? Disappointing!
He then proceeds to call a manager call dale (assistant manager) who is the most pompous guy I have ever spoken to he wasn't even giving me a chance to explain that the sales manager Angelo did not notify me of any documentation I will have to sign once again! …their stories have changed. I repeatedly asked the manager dale on the phone if he is taking the decision to not give me the car and leave me with a defective car which he agreed the car will not be left with me if I did not sign the R20 000 access agreement. So now I am left with a defective car that puts my life in risk! DAY three of bad service and fighting: car was fetched and "claimed to be sorted out, may I add that the air-conditioning broke upon pick up! THIS IS A JOKE! My tyres are not fixed apparently as per the words from the salesman and I quote "your tyres are defective but you could have drove over something or hit a pavement'' drove over something that doesn't show damage? Or hit a pavement but no damage to my brand new rim? What the hell?
I have asked for a copy of my pricing break down, nothing received! May I add I overheard the sales man and the lady at VW debit as to where the copy of my log book was …STANDARDS REALLY?????
As a consumer, I feel that my CPA rights have been infringed upon, more strongly the following:
1. The Right to quality Service – I have received incompetency, unwilling service from VW south Africa and its dealerships especially while it is the fault of VW's workmanship.
2. Right to return goods – As a consumer I am entitled to return unsafe or defective goods, INCLUDING goods that are of inferior quality
VW is a trusted brand which is now tarnished; if this is not rectified I will take my story to VW SA this will not be tolerated, my fiancé has left you numerous messages to call him back! Still no response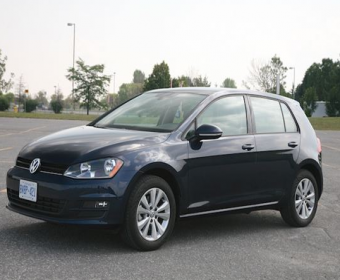 Edwill Jafta
from Kempton Park, GP
Volkswagen Barons in Postmasburg fetch my car on the 11th November. Had i not phoned this morning i would still be in the dark about the problem. Now i have to wait for two weeks for an ignition from Germany. They can't help us with a car, for not even 1 day of the coming 14 days. How is that possible. This is really not the first time off me having such a problem with them, even when it was CEV motors.

Chris Raath
from Pretoria, GP
I just want to find out if you could please asset me with information. I have bought a Demo 2012 Polo Vivo in February 2013 at Volkswagen Ermelo and have a problem with the headlights . We have replaced the headlight bulbs several times. We have a Moto right extended service plan on the Polo. About a month ago I took my Polo to Volkswagen in and Moto right requested me to do a diagnostic check on the car to establish what is wrong with the car as Volkswagen said that there must be something wrong with the wiring. We took the Polo to a place in Ermelo to do the diagnostic but they inform us that there is nothing wrong electrical.
They showed us that both headlights brackets are broken and said that that is the cause of the headlights is not working . They also showed me that the front bumper with the radiator is shacking and it seems that the brackets may also be broken or loose. I have attached photos of the Polo were it shows the broken brackets on the headlights. The car has not been in a accident and was never repaired by anybody else than Volkswagen. My concern is now: How is it possible for both headlight brackets to brake on the same place at about the same time and could the brackets on the bumper and radiator also have the same problem. Could you please advise me what I should do and if this could be a manufactures fault. I would like to hear from the VW complaint line ASAP.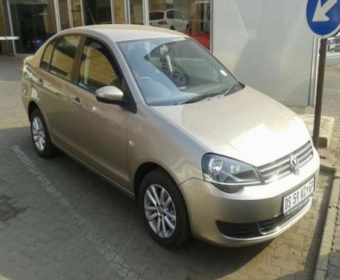 Adil Abbas
from Delhi, DL
I gave my car Volkswagen Polo on Thursday 5th Nov 2015, with a noise problem from front which has still not got fixed and there was no communication from Volkswagen Metropolitian Mathura road, extremely bad customer service after giving 5 day's now they call me stating your issue has not been fixed and someone from Pune team will come and look into it. They have not done nothing in the car and sent the car back stating it has been fixed' 'The Irony' is when they got the car back my alloy wheel has dent either they changed it or smashed into something. No one is capable of understanding where is the noise coming from. They took 6 test drive when I went with the problem with 6 different individual and not able to identify where the noise coming from. Now I have got the following points to say and substantiate the subject.
Does it actually take that long to diagnose and tell the customer you are not capable of fixing the fault in a vehicle? Can the customer afford to be off the vehicle and continue to pay for the driver cost? Is it not the duty of the responsible officers to update rather than the customer chasing every day on the status? This is how you treat a 2 month old customer? Can an authorized person from Volkswagen can call me and try to get it fixed? Hope to hear from you in this regard and also to ensure what corrective & proactive measures are taken by you having taken learning from this incident.

I have had mechanics problem in my Passat car 2011. This is the second time after 2 years. The car has been reserved in shoubra service center, Cairo, Egypt for one and half month. And I haven't received it until now. I sent 2 emails to the customer care and the chairman of passengers cars. But I haven't received reply. I am shocked from such ignorance.

Dominic Manganello
from Trenton, NJ
I read an online article on 11/4/15 about dangerous brakes on certain models, of which my car, a 2015 Passat special edition, is one.I called 3 different volkswagen dealers near me who knew nothing. I called volkswagen customer service and the person initially had no idea what I was talking about. After I told him what I read, he put me on hold then said I will be notified once there is a recall. I asked about how safe it is and he would not commit, and said if a warning light comes on to see a dealer.The article said the recall will begin in March, 2016. I dont know how safe it is and I am worried since I drive the highway a lot. Can anyone allay my fears.This seems to be a nonchalant attitude to take with people's lives, and one would think that volkswagen would handle this differently in light of recent problems and bad press.

Robert Nicholls
from Missoula, MT
This site kicked me off after I finished a long description and finished my VW complaint! I have a '99 VW/Rialta Eurovan/motorhome. It is all VW drive train 2.8 liter motor. The clock spring ignitor switch failed last year. Air bags light does not go off when engine runs so no air bag. I had the VW part replaced and it alone costs $350. It was installed on October 9, 2014. I was on the road with the VW on October 4, 2015 and the light came back on. I was out of town at a family funeral. I could not return until October 23 and got it confirmed. VW corporate required I drive 50 miles to Missoula MT to get VW shop there to confirm the VW part had failed. Now VW corporate says time line of October 27 to the VW shop means it did not fail in less than 12 month. In fact it did fail in less than a year. Is your corporation only about finding any excuse to get out of providing customer service?
You should replace that VW overpriced part that now has to be replaced. My family does not have air bags in the VW we drive. How do you think we tell everybody about your corporation? prove that you care about customer service and safety equipment for families of VW vehicles. Your also have a recall of clock springs from 2010 to 2014. I bought the clock spring last year in 2014. It has already failed. Why are you providing vw customers with clock springs that fail and we have no air bags? Replace this part. it failed in 12 months. Don't look for excuses to not provide customer service. Step up or quit selling vehicles in this country!

Melvin Southgate
from Cape Town, WC
My Golf VI 2012 went for a service to Columberg VW Cape Town on the 21 Jan 2015. I have noticed lately on various occasions that there were oil spills on my garage floor. I thought it was the two older cars in my garage that was leaking oil. Monday the Golf engine made a funny noise and took her in this morning to VW Claremont. Their conclusion is that the sump was wet with oil. the mechanic that serviced the car the last never tightened the sump plug.

Ahmed Ali Amin
from Giza, GZ
i bought my car golf move 6 at 2012 i have a massive problem with the Automatic transmission from since I bought it from Volkswagen Egypt Agent in Cairo about Rawach Branch. i went to the service center over 10 times till now and they don't know how to repair it, I asked to change it as the car was still having its guarantee but they refused. And at August 2015 I found the car does not move totally i take it to the service Center and i talked with Mr. wael the manager who Treated me in a bad manner and told me that this spare part is not available after more than two months and you can take your car to another service Branch and he left me while i was talking to him. I am a doctor and i rent a car for 68 days till now, which costs me 18000 LE. And I do not know how to solve this problem with your Agent in Egypt. I want to be contacted by the one who is responsible for your company at my area Egypt to solve this situation with me and your agent about your car as you are a big brand and it is impossible that we can not find a way to fix my car.

Colin Wilson
from Arbroath, SCT
My sons car is 10 months old only 5000 miles cost 33 grand the clutch is slipping. He took car to Barnetts Dundee without looking at the car or testing the car they just said to him if they take clutch apart and they think my sons been sitting with his foot on the clutch. He has to pay 1000 just to fix it. What a scam! Why won't Volkswagen honor their warranty?

Moustafa Ibrahim Lotfy
from Cairo, C
Greetings from the sunny Hurghada, Red Sea. Reference to your mail below regarding my car's issue, I would like to inform you that I have out of Egypt having a limited access to my mail to be able to reply you, as for my issue I did got a phone call from the dealer in Hurghada while I have been abroad, then we met after I did returned back but it was such a useless meeting as a kind of waiting time, as they did nothing concerning my problem as they offered to fix the car in 3 months as they have to order that needed part for the car from Germany and that it takes about 3 months to handle that issue, even when I accept as I am obliged to do while I am disappointed and not satisfied of that to pay such amount of 12,000.00 LE to 13,000.00 LE for such issue, and when I asked for a replacement for my car till it would be fixed they refused saying that if it is the year's model 2015 they could give me a replacement??!!!
So since the 06th of September I am using a rented car which is costing me money, while your dealer is not caring of my issue, how come my car will be fixed in 3 months, and how come I would stay 3 months without replacement for a car model 2013? I did called your Egyptian Automotive & Trading, Co. Ltd, 15 Giza Street, Cairo, Phone.: +20246100646 / Customer.care@eaec.com.eg on the landline number mention but it is not a working number. I do appreciate your kind fast response as it is not logic for me to stay all that time in that issue.

sajen tsotetsi
from Johannesburg, GP
I bought my second hand golf 6 git dsg on December at krugersdorp vw. I collected it around 20 something. In January the car needed new brake pads, i changed them, after the zenon light went off, i went back to them and asked them why must replaced so many thing in this car and i just bought, and i was told i must do it. The zenon light is R3000 and something, i bought it when they try to fit it it burn, i asked them again and they say it is electrical problem and for them to diagnose the problem they need 600 which i didn't have by then. Somewhere in April i went back to them for a trade in because really the car is draining me in my pocket, they checked the car and said they will call me. I received the call and i was told that for me to trade in that car and get a new car i need to pay R90 000 cash and i was like I've never even drove the car for 6 month but why R90 000? So my worry is that there is something that there. VW didn't tell me about the car. After the 90 000 issue i was told i must change the gear oil. WHY THEY DIDN'T TELL ME THE FULL HISTORY OF THE CAR? If i was told at first i shouldn't have bought it.

Jeff Bell
from Fishers, IN
We have a 2005 Volkswagen Beetle Bug that we had to have the driver door repaired do to an accident. We needed a new lock for the driver door and it has been on back order for 8 weeks. We can not drive the car due to lock not working. We have not been able to drive the car for the past 8 weeks. If it takes this long to get parts I will not be buy anymore Volkswagen. I also own a passat.

Ahmed Assem
from Louisville, KY
I own a seat ibiza 2014 & i had an unspecific weird reply plus bad treatment from Volkswagen Egypt EATC & KAYAN AL OBOUR BRANCH regarding my broken cheap console after keeping me waiting in the guests room an hour before my scheduled time for taking the car for the survey and then after taking it ,I was kept waiting for more than 5 hrs. in the Guests Room plus my personal (Mouth freshener – my iPhone USB charger – My business card holder – Gym's electronic access card ) which was stolen inside the workshop – I don't care about them anyway – but it really shows a very cheap treatment for the clients and weird choices to choose the staff. But to cut it short; the engineer running the case who is called Mr. George came afterwards and told me that Spain didn't agree to finalize your complain and the arm rest broke due to misuse. The warranty don't cover it neither it can be considered as a defective part and we can't do anything for you !!!
I would like to note the following. I decided to buy a seat for a materials quality and didn't buy a Chinese or Korean car instead, I seek value ; so don't tell me that a car made 28,000 KM and it's arm rest is broken. Why did I pay all that money I kept saving then. I have more than one case for friends just like me I can gather them up to prove you all wrong that it's not a misuse plus I was talking with a guy in the reception who works for you from a long time and he told me many people complain about it. That console problem is existing in many VW models (Golf 4, Bora, Jetta & Golf 5) you can get in touch with VW to know how many claim was raised from the clients for its weak materials.
Meantime one last point, I work for a multinational servicing company and I know exactly what's the meaning of customer satisfaction and how it can affect growth and business development for any entity and what I've experienced with VW egypt are really disappointing.

Tom Guise
from Castle Rock, CO
The 30 second Volkswagen TV commercial with two Jewish women and a young man looking at a new VW is disgusting, and in poor taste. The ladies mention rear-end event several times; then at the end one makes another innuendo of a sexual nature. The only sex that sells autos is a nice looking young lady, making no sexual comments. The commercial is awful for most of the U.S. Maybe it will fly in New York City, retirement areas in Florida, and LA----but I doubt it. It is a disgrace to the quality VW brand, and the Marketing person who is responsible should pull the ad quickly.

Earl Ayers
from Culpeper, VA
Volkswagen commercial on tv about a lady pumping diesel an her 3 kids recking up the store. Why so horrible? I will never buy a Volkswagen because of this.

Bob Fredericks
from Saint Petersburg, FL
I have written before without a response. Think is time to get a lawyer! The wiring in my Volkswagen Tourage is rotten, falling apart, I have asked. VW why and have heard nothing back? It has been a great expense and a very serious problem resulting in possible Fire. I haveVw pictures of wires without any insulation causing short circuits. I think VW has a problem they do not wish to respond to. Appreciate any help, but I think the only recourse is to get legal help to get Volkswagen corporate offices attention.

Linda Mosca
from Decatur, GA
You "Mamas Don't Let Your Babies Grow Up ..." commercial is an insult to any mother's intelligence. It depicts terrible, unruly behavior and an oblivious mother who obviously raised a bunch of future thugs and is barely aware of what they are doing at any given time. It is a bad example for kids. It insults mothers. And it implies that cowboys are socially retarded and destructive. Does anyone at your company preview these ads? This isn't creative and it makes no sense.

Karen Rademeyer
from Johannesburg, GP
My vehicle, Amarok, its coolant light kept coming on. I went to Lindsay Saker Vereeniging In February 2015. They assisted me and looked at the problem. They phoned to say it's the radiator. It looks like a "klipie" damaged it. They put a brand new one in.
Last week, the 15 May 2015, the coolant light went on again. I phoned Lindsay Saker, they said I must bring the vehicle in to look at it. I took it in. The same happened, they said a "klipie" damaged it and sent it to repair it. According to me there was a warranty on this radiator. But today I had to pay R2717.01.
I'm not impressed with the service and its a lot of money to pay from February and May again. I must take the Amarok in for a service soon but will not go to Vereeniging branch. I'm really disappointed in Volkswagen.

Milan Jolapara
from Mumbai, MH
I bought new polo from s.g. highway, das auto on 5th jan-15.
SALES PROBLEM
1. Written commitment of rear parking sensors was given, and then refused saying, this new car doesn't supporting, company doesn't recommend. They can not do it. We were highly disappointed.
SERVICE PROBLEM
2. After using the car for a month, it started giving starting trouble. I have to give 10-12-15-20 selfs to start the car, and have to keep trying for 10-12 min.
They gave it for checking at sarkhej company service station. I talked to Mr Kaushal there, in person and on call. They kept the car for 1.5 day. They gave it back saying key coding problem, which is solved in both keys. Again, started same trouble within a week of service. We called Mr Kaushal, he asked us to use another key, duplicate key. Till date I am using duplicate key.
NEVER GET ANY FEED BACK CALL FROM KAUSHAL OR VOLKSWAGEN. (though they told us )
STILL MY 1 KEY ISNT WORKING.
Never expected such service in new car, e.g. Volkswagen, for sales n service.

Karen Rademeyer
from Springs, GP
In this year I went to Vereeniging VW, Lindsay Saker branch the Amarok coolent light went on. They looked at it and replaced the radiator. This week the coolant light went on again. I phoned Vereeniging branch today they said I must bring in the Amarok that they can look at it. I took it in this morning.
One of the personel looked at the problem and showed me the water underneath the radiator. They booked the Amarok in to see what the problem is. They said they will phone me. I phoned the following times and the switchboard lady kept me on hold 15h13, 15h16 and 15h20 then I spoke to Patricia that said Rina is busy she will phone me back. At 15h38 Rina phoned me to say that the Amarok is only in at that time and she will phone me back before end of day.
At 17h00 I phoned and no one answered the phone. It is now 17H50 and still no one bothered to phone me to say what is wrong with the Amarok. They are aware that I do not have transport and have 2 kids and a job to go to. It is the worst service I ever received. I must work tomorrow and do not have transport. I paid for a new radiator, but they will pay for the inconvenience they cause.

Donavan Rademeyer
from Durban, ZN
I recently took my 2013 Polo Vivo 1.4 Trendline for its 60,000 km service and advised the service adviser of a couple of problems with my car. I asked them to check the shocks as the car was all over the road on windy days and also under braking. I supplied them with 2 shock tests 1 done the day before the car went for the service noting that the front shocks are under a safe operating capacity and the rear ones were very close to being under.
When collecting my vehicle, the service adviser said there is no way they can test the shocks to see if they are in need of replacement. I was then told that the service provider calibrates their machines in their favor to get the job. I then asked why VW cannot test it and was told they do not have the equipment to do so. To date, nothing has been done and I cannot understand how a vehicle with such low mileage has shock issues and nothing was done to rectify this at the dealer.
About 2 months later, I got to work and the water bottle was blowing water all over. I had to fill normal water into the water bottle as there was no more water in the motor. I then contacted Alpine VW and they arranged for the vehicle to be collected from my work to be repaired. It was a problem with the TPI that sends the signal from the computer box to the fan switch.
I told the service provider to check the antifreeze level after the repairs were complete as I put normal water in after the fact. He advised me that they checked the levels and all in order. Now, a month later, my water bottle is a brown black colour as to the normal red colour of the antifreeze and I am worried that this can cause problems in the future.
I have always driven VW and I am very dissapointed that the service delivery has gone down so much over the past couple of years. I now drive in an unsafe vehicle with my family and feel that it is unfair that I have to fork out cash to repair the problem for a vehicle that is still under warranty with an extended 2 year warranty.
I trust this finds someone that will actually get this matter resolved

Valerie Danis
from Stittsville, ON
Well I bought a brand new Comfort Line Jetta TDI. Was really enjoying it for a week and a half until one evening I was out and went to put the key in the ignition and it would not go in. Called roadside assistance and the gentleman was able to get the key in but told me not to remove it until I get it in to the dealership.
Being a long weekend (Easter weekend), I decided to take the car in on that Mon the 11th of April. My car has been in the shop ever since. Now after ordering the 3rd part as the 2 prior did not work, they have decided that now they need to change all the locks and the one for the ignition. I have gotten to the point that I do not want this particular car back.
I did not spend money on a brand new car to have all the door panels taken apart and have them start rattling, as we all know it never goes back together as tight as factory. It will be starting on 6 weeks Monday. The dealership has rented me a car and say they are doing as much as possible but i'm sorry its just been too long, I am paying for a car I cant even drive. Is there something wrong with this picture? I think a new car should be the answer.

Vera Almeida
from Copenhagen, 84
I'm a woman, 54 years old and I have bought an UP because it is a VW and it had a very good evaluation in the media at that time. I have bought a VW UP 2013 with semi-automatic gear and was very excited at that time about having this kind of gear. I'm happy for my UP but there are 2 things that have disappointed me as I do not think they live up to the VW high quality product level:
1. My semi-automatic gear "gets stuck" in the lowest gear once in a while. I've pointed the problem to my VW dealer in DK but they keep saying there is nothing wrong with it. I do not agree, and I think it must have a problem. Is it possible to have the car tested in the fabric in Germany?
2. Another thing that has disappointed me a lot is how the "3 doors model" is put together. The seats in the front are very little mobility that makes it very difficult to move them forward enough in order to get the best access to the backseat space :( If VW design team would like to have some ideas in how to improve the design of the 3 doors model and have seats that could be more functional, I would be happy to give you some of my ideas.

Maria Consiglio
from Melbourne, VIC
I am very disappointed with the response that I received after taking my VW Toureg 2010 model to have the hand brake lever repaired at Essendon VW.
I was told that if I paid $294.00 the lever would be replaced immediately that day (Wednesday 29th April 2015). However, after explaining to the Services Manager that the lever should not have snapped in my hands the way it did, I believe that I should not be charged for this repair.
After this discussion with the Service Dept. manager, she suggested I call VW customer assistance. I called them only to be told that they will follow up with VW Essendon.
Upon arriving to pick up my vehicle, they did not repair it. They said that it was going to be processed as a Goodwill Job, but were not able to tell me when that would be.... After 5 days, I'm still waiting for a response from either VW Essendon and Customer Assistance. Pathetic! What a let down .
It saddens me when I realize that in the past 6 years we have purchased 12 VW vehicles, that being, in 3 of our company names. Unfortunately, this is appalling customer loyalty on the VW behalf.
If this problem has not be rectified by Wednesday 6th May, I will reconsider purchasing any future VW vehicles.

patricia mahlangu
from Pretoria, GP
I booked my car for service on Tuesday 28/04/15 for Thursday 30/04/15. I asked if I could be taken to work after I drop my car and needed to be at work @ 8 and they agreed. When I dropped my car off I was told they could not take me to Merilyn because there were many customers and Merilyn was far. They told me this at 8 when I should have been at work at 8. I was told they could only take me to pta cbd. When we finally left we took another customer to koedoespoort to his workplace which seemed unfair to me because why are we not treated the same. Why did VW wonder boom agree to drop me off at Merilyn but not keep to their promise? I was late for work and I was supposed I was a key holder who had to open the store which I failed to do. Why could they not tell me in advance that they could not take me to Merilyn. I am very disappointed as I feel there are still racial inequities here because I definitely feel like they would not have told a white person to catch a taxi in town to Merilyn. Volkswagen wonder boom. Angry customer!

I am from Tenerife, Spain. I bought a Skoda Yeti in April 2014. The company that sold me the car, Cuatromoción, gave me the car with 29,6 km. A few weeks later the climate system began to make noises, then the temperature started to fail too and a few weeks ago I realized that the car consume coolant. The company, Cuatromoción, only says that they are design flaws.
I would like know if are there any staff to get in touch with to explain my complain in the main factory and get a solution for my car. It has one year of guarantee. When it finish I will put the case in the Spanish courts.

Ordered a highline passat on 14th Jan 2015, com 907149, first eta was before 17th March, second 24th April, third 1st May. Now, I can't get any date due to some part short for the car which they won't tell me what it is! I phoned "customer service" this morning. They told me it might take 24 hrs to get back to me. This is frustrating because my family all buys new VW since 1983 ! NEVER AGAIN

Hady Ashour
from Cairo, C
This's regarding a serious complaint that I'd like to report against Automotive Egypt "Abo Rawash Branch." I bought a 2008 Passat with 9000 Km, on April 11th 2015. I decided to upgrade my existing sound system "RCD310" with the new "RCD510." I went to the workshop & before making the purchase I asked for confirmation that the below key functions will be working properly, they're as follows:
1. Integration with originally existing parking sensors.
2. Integration with the AC.
3. Bluetooth compatibility
All was confirmed to be OK & 3 hours later I received a call that my car is ready. I was totally surprised when I went to take & inspect the car that:
1. The Antenna cables were missing & the radio sound was not clear
2. No integration with either the Parking Sensors or AC was made as promised.
3. The speed dependent volume control was not functioning.
I'm extremely disappointed because the supposedly professional team that I expected from a German car manufacturer as VW didn't appear to exist in the agent's service center. They don't seem to know what they're doing or what they're selling. Again, I was told to bring the car the week after "April 18th 2015" to complete the integration & rectify the situation. I was promised 3 appointments to receive the car after completing the missing integration & until today the car is still in the workshop. It seems that the guys there don't know what they're doing & the whole thing is subject to trial & error
That shows lack of professionalism & that their customer service and technical support are primitive amateurs who cannot be representing an international car manufacturer like VW. I'd appreciate your prompt intervention to resolve the situation & share with the expected completion date. I look forward to your reply and a very quick resolution to my problem.

Hady Ashour
from Cairo, C
Hello VW team this is regarding a serious complaint that I'd like to report against Automotive Egypt "Abo Rawash Branch". I've a 2008 Passat with 9000 Km, on April 11th 2015, I decided to upgrade my existing sound system "RCD310" with the new "RCD510". I went to the workshop & before making the purchase I asked for confirmation that the below key functions will be working properly, they're as follows: integration with originally existing parking sensors, integration with the AC, bluetooth compatibility. All was confirmed to be OK & 3 hours later I received a call that my car is ready. I was totally surprised when I went to take & inspect the car that the Antenna cables were missing & the radio sound was not clear. No integration with either the Parking Sensors or AC was made as promised. The speed dependent volume control was not functioning. I'm extremely disappointed because the supposedly professional team that I expected from a German car manufacturer as VW didn't appear to exist in the agent's service center.
They don't seem to know what they're doing or what they're selling. Again I was told to bring the car the week after "April 18th 2015" to complete the integration & rectify the situation. I was promised 3 appointments to receive the car after completing the missing integration & until today the car is still in the workshop. It seems that the guys there don't know what they're doing & the whole thing is subject to trial & Error. That shows lack of professionalism & that their customer service and technical support are primitive amateurs who cannot be representing an international car manufacturer like VW. I'd appreciate your prompt intervention to resolve the situation & share with the expected completion date. I look forward to your reply and a very quick resolution to my problem.

Last year, I took my car in at VW because I kept hearing a sound from my back tires. I took the car to the Alberton VW location, so that they can assess it and tell me what exactly was the problem. One of the "guys" test drove it, and he said it was nothing else but flatspots. Mind you, I went to a couple of tire places just to confirm, and they told me that it was flatspots. My shocks are totally worn out, and they advised me to go to VW to get new ones fitted. VW told me I must replace the tires. My mistakes was that I trusted their word and replaced my only tires (for the third time) because they told me that it's just the tires. That was in December.
Now, AGAIN, my tires are damaged! I went to the shop, and they told me that my shocks are worn out and my back tires have flatspots. After all the money I had spent on new tires and VW telling me it's just the tires, I am disappointed and very angry at their service. Clearly, they don't have skill, and they don't give a damn about their customers!!!! It really pisses me of because I would expect them to know exactly what the problem is rather then me getting into an accident on the road because of their lack of knowledge about cars. I am very disappointed and I think I would have to think twice before buying another VW vehicle!!!!! This is crap!!!
Worst, I still have to pay for the shocks that are worn out. I don't think VW Alberton cares about their customer just as long as they making money, nothing else matters. I hope you will do something about this nonsense because you have put me off any VW vehicle thinking about the money I have spent on this car. But then again, I am a female and we tend to be taken advantage of because we don't have much knowledge about cars. This is total Bull!!!!!!

Vehicle Make and Model: Volkswagen Touareg V6FSI 206 SI A8A. Model Code and Year: 7P5203 / 2013. Mileage: 38,273 (18/04/2015). I refer to the above car which I purchased from Ali & Sons Co LLC in Abu Dhabi in 2013. Since the date of the purchase, I have had to send the car for repair four (4) times as follows. On 11/05/2014, I sent the car to Ali & Sons Co LLC after the engine management light indicated that there is a problem. I was told that the ACF valve was the problem. My car was kept was for three (3) days in the workshop and no replacement car was offered to me. I collected the car on 14/05/2014.
On 18/08/2014, I sent the car to Ali & Sons Co LLC after the engine management light indicated that there is a problem again. I was told that the charcoal filter was the problem and that it was safe to drive the car until the new parts arrive (please confirm if this indeed was safe). The problem was fixed on 04/09/2014 (17 days after I first sent the car to the workshop). On 07/03/2015, I sent the car to Ali & Sons Co LLC after noticing that the steering is heavier than normal. I was told that the steering pump was the problem. My car was kept for three (3) days in the workshop and no replacement car was offered to me. I collected the car on 10/03/2015.
On 09/04/2015, I sent the car to Ali & Sons Co LLC after the engine management light indicated that there is a problem again. My car was kept for three (3) days in the workshop and no replacement car was offered to me. No explanation was offered to me either as to what caused the problem, because they do not know what is the problem. I was told to use RON 95 fuel only, and to add a special Volkswagen fuel additive every four times I fill the car petrol tank in full. I collected the car on 12/04/2015.
In addition to the above problems, there is still the air-conditioning "clicking" noise in my car which has to be fixed. I was told that I need to leave my car for a few days in the workshop as the dashboard has to be removed to fix the "clicking" noise. I was told that they cannot guarantee me a replacement car if I leave my car in the workshop. I have lost valuable time and money because of all of the above. Leaving my work to go to your workshop is a waste of my valuable time. Having to rent a car while my car is in your workshop is a waste of my money. In addition, I am worried that the car may continue to give me more problems in the future. You have made me nervous, anxious and upset due to the abovementioned issues, which is not good for my health.
I believe that you have sold me a defective car. I never expected that a Volkswagen would give me so much problem. This is my first Volkswagen. I have previously owned two Chevrolets, two Fords, a Pontiac and a Nissan, and none of these cars gave me the same amount of problems as I am having with my current Volkswagen Touareg.

Anil Budhoo
from Brooklyn, NY
Took my 2014 vw Jetta to sunrise vw for a bubble on 2 of my tires. That I bought extra for my car. I Specifically told the front desk of my situation. Female at the front desk was very rude, disrespectful and unprofessional in person and on the phone with my wife. Car was there for a complete day until I call. They did not call an any one to inspect the tires. Was told will get to it tomorrow. Called again, was told they looked at the wrong car. A total of 3 days. Ask for a rental it was filthy on the outside n filthy inside. Female at front desk told me to take to car wash.

zoltan virag
from Winnipeg, MB
I bought a 2013 VW Jetta(TDI/DSG), and a few weeks later I wanted to install a trailer hitch to perhaps pull a small utility trailer. However, after looking in my owners manual for specs. on towing capacity etc., I was shocked to find that with the TDI/DSG combination, I was not allowed to tow, and if I did, my warranty would be voided. I am thoroughly upset, as I was not informed of this by the salesman(dealership---AUTOHAUS, of Winnipeg). After many letters to Customer Relations of Canada, I was bluntly told that indeed, my warranty will be void if I tow. Being very dissatisfied with this, I researched and found that many, if not all, European countries allow trailers to be towed with a 2013 Jetta TDI/DSG. Imagine my surprise that because I live in Canada I am not allowed. The Customer Care person had no real answer for me. I am still baffled.....

Laurie
from Fort Lauderdale, FL
My daughter, Pamela Ruble, had a problem with her car and of course, like the rest of her family, we bring our cars in to Gunther VW Ft. of Oakland for service. She went there on Friday, April 10th in the morning and waited for about 2 hours until they told her that it might take longer to find the problem and she could take a rental. SO she got a rental and around 5PM that afternoon, she got a call her car was ready, so she returned the rental and picked up her car. She was only charged $1 for the rental and nothing for the $400+ charges to repair the car.
Well on Saturday, April 11th, the car was doing the same thing, she was working but went over to the service department Saturday afternoon. At that time they said they couldn't get her a car to rent because the rental place was closed. She asked if she could come first thing Monday morning since she works all weekend long and needed the vehicle. They said yes, so on Monday AM she went down there and they took the car and once again gave her a rental.
Service called her around 5PM yesterday, April 13th and said it was "Bad Gas" that was her problem, and she could return the rental car and pick up her car in the morning. She went first thing this morning, April 14th around 7:30am and when she got there they told her they couldnt put the same amount of gas back in her car which was 3/4 of a tank without charging her and her rental was not covered because it was not a problem that was covered. My daughter is a single mom of 2 and lives on a fixed income, she had no idea they were going to charge her for anything. $32.89 for gas and $35.00 for the rental.
I was hoping I could get this all taken care of and she owes nothing. How do you know you are purchasing "Bad Gas" and if she knew she was going to be charged a fee for the rental she would of make other arrangements. I did send in a message to the local dealership and to her sales lady, but haven't received a response yet.

Kong Sau Kian
from Shah Alam, 10
Service center in Glenmarie, Shah Alam, Malaysia keeping my car, Volkswagen cc, 12 days but yet not finish repairing . The person in charge are very irresponsible and is very difficult to deal with. Even the Malaysia headquarter also not handling my problem well. I had make many complaints but the only answer provided is need to talk to management , all lame excuses. My problem is I need the car very urgently but I can see that they are not happy to help customer to solve the problems yet they are like saying we are impatient . To me 12 days is too long and is very obviously we already very patient waiting. Today, I called up the center but is like nobody answering call, I have to wait for more than 10 min to 20 min and that is after trying call for more than 10 times. Is this call good customer service ? Can the person in charge please take action on Malaysia headquarter and Glenmarie service center .

A lady hit my VW Conv. Beetle on the drivers door and a New door, Regulator, & window motor was installed! Now the motor locked up and the regulator seized up! My car is still in the shop and VW said the part is out of warranty! There are numerous complaints on the VW forum of complaint about this till a recall should have been given on this problem! I need my car and can't afford to get my car out of the shop because of a Faulty part! Will you replace those parts so I cannot feel like I'm penalized for driving a VW!

Thulani
from Johannesburg, GP
I bought a vw polo in Jan 2014 at vw wonderboom & whn I went to fetch my car the sales man at the time "Kabelo" told me he couldn't find the spare key of the car but promised he would send it by registered post whn he finds it, I then waited & waited but nothing happened I called him & he said they will do a new spare key for me coz apparently they couldn't find the spare key so he asked if I could come back so they can program the key & I had no problem with that but I asked since I stay in jhb & they are situated in pta, would I be replaced my petrol since it wasn't my fault that they couldn't find the spare key & the law states when collecting the car I should have also got my spare key & he said no his manager "Sias" refused to replace my petrol,, so I then came with a simple solution that since there is a vw in Soweto where I stay couldn't they communicate with them so I can get my spare key from there & they said they'll look into that so I've been calling the manager at Woonderboom vw"Sias" about 6 times now & every time he promises to get back to me but he never does.its been a year & three months since I bought the car but still no spare key , I'm very disappointed with their service n would like this matter resolved asap.

Dini Naidoo
from Durban, ZN
VW twin charged cav engine code 1.4 TSI piston failure, seems to be a common fault on these cars, according to many forums and motor warranty. Why doesn't VW assist with repairs?

2013 VW Jetta S -riding up in down hills the bottom of the car scrapes. I have never had this happen with any other vehicle I have ever owned.

Bought my car Polo 1.4 Sedan December 2014. Soon thereafter the airbag light came on, and there was a problem with the radio, switches off on it own while using it! With the 1st service (15 000km) when I was driving from the dealer, the aircon did not work and just to discover that there is another fault on the car, which they did not have stock of the parts! While waiting for the parts an electric fault appears! The car wont lock most of the times, the boot cant be opened from inside the car, or with remote! The automatic door lock when driving do not work at all, and cant lock it from the inside as well!!!! Now they expect me to drive woman alone from Vryburg to Klerksdorp (230km) with a car that can not lock!!!!

Gail Dilibero
from Johnston, RI
Took my 2015 VW Passat took fix recall gas recall car took car home started to get strong order of gas the next day i thought maybe the problem would be gone. I was taking my mom who lives with me on oxygen 24 hrs had to drive her right back home my husband and myself went to the market the smell was so bad we got sore throat and bad headaches the next morning. I will not drive this lease car for fear of a fire. I also have oxygen in my home in Rhode island. VW said they will get back to me on Monday it is Sunday. So I am with no car this is how they treat the customers this car is a hazard!

Stephen Magensel
from Johannesburg, GP
I bought a light switch for Jetta 3 1993 Model in one of your dealership Fury Northcliff on the 06 / 06 / 2014 , but now i got the problem again with that switch is not even 12 Months is not working I don't have light's it is difficult for me to drive at night , I called fury northcliff about the problem , I spoke to Joel in parts department , and he said to me there's nothing he can do about the product as your electrical component's does not have warranty , but i went to v.w to buy the product as i trust your parts and I believe you sell quality ,but to surprise is not quality and I was not told that if I buy electrical component it must be fitted by the dealer or were i bought it , I was told after i complain to Joel , I 've spend so much money for that light switch it lasted only 8 months , I am not happy at all , I hope that this will be resolved , I will really appreciate your help .

Willem Nel
from Pretoria, GP
I bought a bmw 120 from vw in witbank, when i went to test drive the car i told them about the faults that needs to be fixed, they kept the car for 2 weeks to get all the faults fixed, its a month later and everything that they said they fixes is falling apart, the powersteering pump, the brakes, the dashboard glove box, the indicators even water dripping on my feet right next to the clutch after rain, the DP kobus du plessis told me the only option i have is for then to take the car back and get it fixed by them, the same people that so called fixed it the first time round, so heres the thing i live about 300 km from witbank, so they come and fetch my car, leave me without a car, stay away for weeks with my car and i still have no proof of anything being fixed?
Kobus said i will just have to give them the car because he is involved now? So because this man kobus who clearly thinks alot of himself is involved the idiots that tried the first time around is going to get it now because kobus is involved? So when i finally get the car back, its got more km on, the tank will probably be empty because they Are only allowed to give you 150 woth of petrol even if it was full? I forsee all these problems with this man coming to fetch my car, also who pays if he has an accident with my car? Im probably guessing vw has a policy on that to, he smashes my car and i pay? Please could somebody get back to me about kobus du plessis the DP and marian opperman the sales person at VW Witbank?

Ibrahim hussein elkkad
from Cairo, C
I bought the new polo 2014 and after 2 weeks the front glass cracked without any cause.i waited till my first car maintenance.then i went to volkswagen egypt (abu rawash branch) i met a extremely rude guy called (Wael dessuky) i told him my story ,his reply was extremely rude and without even checking the car that its my fault,and the glass was hit by a stone or something.i told him come and see the glass and tell me where was it hit,so he came and checked the glass,ofcourse he didnt find anything,so he changed his story to that it was hit by a stone but its not seen by bare eyes.so i told him how came you are that sure of what happened if u cant see it,and you dont beleive me that it cracked without any thing as if it was hit it would be very clear where was it hit and where the crack started.he started raising his voice and insisting on the same point that its a stone that hit the glass though he cant find it.his main objective was to fight for his point of view without caring to even replying to me with a reasnable cause for what happened or atleast in a good manner with a customer.he even told me that the the glass might have cracked from the sun while the car was shipped to egypt.this is non sense and this guy shouldnt represent VW in any country.so it will take 5 days to change the glass and i will pay the cost for something that is not my fault and even i was treated in a very rude way.also i had an accident so he told me that the spare part i need will take 1 month and a half to be ordered!!!!! This is my worst experience ever and it shouldnt happen in a very well known car manufarcturer like VW.Hope you take an action other than the rude reply i received.Thanks

Matthew sayer
from Norwich, ENG
My vw transporter was booked in for a service. They rang me up saying the brake pads are 90% worn and the discs where 75% worn and needs replacing and it would cost £680. So I rang Tps the company sell genuine vw parts. They told me the parts would cost £255 the discs where £31 each, so I rang the norwich centre back up and they said don't know how this was as there discs are £65 each. They said they will ring me back. About one hour later they rang me up saying they would take the price down to about £500. So I said go ahead. They rang me up at four o'clock that day to say the service is done., but they couldn't do the brakes as there was no one had the parts in stock. So on my way to pick the van up I poped into Tps which is on the same road as your vw centre 50 yards away and got the parts. When I got to vw I showed the lady behind the desk the parts.
She said I'm sorry do you want me to get them fitted tomorrow, I didn't go for that as I used to work on cars and said I would fit them myself. So the next day I fitted them. The pads where 90% worn however the disks where not they where in very good condition. I've took pictures. So not only where you going to charge me about £430 to fit them. They didn't need replacing anyway, so not sure how far I should take this now. Being a main dealer I trusted you, and now feel like you tried to rip me off. If you would like to see the pictures or discs I will show you, but I'm keeping them as I not sure if I'm going to take it further or not. It all goes on this response.

Amr El Defrawy
from Cairo, C
suddenly while I'm driving the car engine stooped and I sent the car to the Workshop in Egypt which I deal with since 2010 when I bought the car passat model 2010, 1400 CC Mod 3c2 chassis no wvwzzz3czap045574an my customer code is c21515, this workshop located in Egypt Giza, Abu-Rawash, Industrial Area, Land no. 112 behind the smart village, cairo, alex road Tel.0235391178, Fax. 0235391180 . I delver the car to them in 19 march 2015, they open a job order number 092236 and they told me that they contact the technical support in Germany and they reply that the problem is in the control of the gear box and they need from 3 to 4 weeks to get another one and during this period no other car is available and they told me that I will pay about $ 2,500 dollars.
My question is How come ? my Kilometer is about 50,000 km and I made all my maintenance in this mentioned workshop and this is very clear that this is something wrong with the car manufacturing ? moreover the un respectable way they treat the customers in this workshop. Please help me and reply to my complaint as I'm in a huge problem I'm suffering from the service we have from such workshop under the Egyptian Automotive & Trading Co. ( S.A.E ) group. should i have such car and pay for this gear box control ? Should i wait about one month to get this gear box control ? They didn't give me another car touse during this waiting period, Is this normal ? Please Please help me this is not my fault that I trust Volkswagen. but the retailer in Egypt is killing it by such poor service.

Njabulo and Percious Khumalo
from Durban, ZN
We took our 2014 VW Golf7 1.2TSi(vehicle register no: FRC199K) to Mid-bay VW in Richards Bay for its 30 000km service on the 25th February 2015 and drove it to Jo'burg on the 26th of February 2015, however on the way in Bethal it gave us an EPC display on the dash. We were advised by VWSA not to drive further. Car was promptly towed to Trisac VW in Trichat. Tests have been done and VW is unable to repair. It has been 4 weeks already without transport,courtesy or replacement car. We are told the matter has been referred to the factory in Utenhage it could be another 7-10 weeks. Does VW expect us to be happily paying for a car when we walking due to their product malfunction? This is a clear case of a big company abusing consumer rights. We want a replacement or courtesy car.

eduardo castano
from Saltillo, COA
last night i was traing to change the tire, i followed the instructions according with the manual but in middle of the process the jack fell out and the car too, i called to the insurance company and one person arrived and tried to change the tire and he used the same jack and happen the same problem the jack and the car fell out. the reason for this issue was the bad design on the jack. this bad desing is a safty issue

Mrs Williams
from Pretoria, GP
I am totally disgusted with the service of VW Rustenburg. I've never in my life been treated like this......and to be exact by such an international company. My VW Transporter went in for a service a few times at the store and not even a month will go pass, then the same problem comes up again. The latest what happened, my bakkie went in for a service and within a month the thing broke down again. I had it fixed and I was quoted
R14 000. At that stage, I was sontinue with the jobo fed-up with the bakkie and it's people at VW Rustenburg, that I decided I'm going to sell the thing. I gave them the go-ahead to fix the bakkie and after 3 days I received another quote, stating they found more problems on the "thing".
I was so shocked when I saw what the amount was - R28 000!!!!!! unbelievable....and guess what? They continue with the job, without me giving them the go-ahead. I gave them the go-ahead for the R14 000. Up till today no one could give me joy. They even replaced "new parts", which was confirmed from another supplier, that there was nothing wrong with the parts. Not even the dealer principal had the audacity to reply to my messages and my calls. We've discovered that we're fighting a losing battle and decided to leave everything. I paid the R28 000 to get rid of the thing and sold it immediately. After 4 days and R28 000 later, after it was "fixed,, the new owner phoned me to say the vehicle broke down. Lucky for me I gave him all the necessary documents to prove what has been done on the vehicle. It was confirmed that the parts that was removed were all in a good condition. Yes I've lost R28 000 but also...... R28 000 won't make VW any richer, and who cares. One thing is for sure......
I will bad-mouth VW Rustenburg whichever way possible.......and this one is definitely not my first attempt.

Dr Nazir Hassan
from Wynberg, WC
I purchased a brand new Polo Vivo 1.6 in 2013 from VW Southey Street in Kimberley. About a year or so after the purchase, my back left door locking mechanism started giving problems. The door knob would not go down when locked. As the car was (and still is) under warranty I took it to VW Southey Street during my first service and ask them to check and rectify the fault. When I received the car, they assured me the problem was fixed. Two days after that the same problem manifested itself (faulty locking mechanism). I inform Southey Street and made another appointment for them to put in a "new locking unit". Again they claimed to have fixed the problem and again the locking mechanism remained faulty. On the third occasion I took the car back to them to fix the problem.
They now claimed it to be a factory fault in the manufacturing process. The fourth occasion they assured me that they had ordered the correct locking unit but I was informed at 4.30 pm that day that the wrong part was sent to them (my car was at their service centre from 7.30 am). I was asked to bring back the car to refit the correct unit the following week. Yet again when I took the car in last Thursday (19 February) at 7:30 am I was contacted at 3:45pm to inform me that yet again the wrong part was ordered. I told them that I will be fetching the car within 20 minutes. Upon arrival I was informed that the manager wanted to speak to me. I refused to meet with him, as I now felt that the service I received from VW Southey Street was extremely poor. Furthermore, what was disconcerting to me are the following. It seems that they (VW Southey Street) deemed it unimportant to render a good professional service especially if the job seemed to involve minor repairs and the impression I got is that even though my car went in at 7:30 am, they only started working on it during the late afternoon when they "discover" they had the wrong part.
On each occasion I had to sign a receipt that reflected a job that was costed approximately at R 2600 (even though the car is still under warranty). On one occasion when I took the car back within 5 minutes of noticing that the fault was still there, I was informed that they will order a new locking unit. I was baffled by this comment as I was under the impression that they had installed a "new" locking unit that same day. I have lost complete trust in the service ethics and professionalism of VW Southey Street and humbly appeal that this situation be investigated. I have been a VW person for all of my working life and is extremely disappointed that as a loyal customer I was be treated in the manner described in this email. Your assistance in this matter will be highly appreciated and I look forward to your advise and guidance regarding this situation.

Please consider my massage as an official escalation trying to convey my real disappointment towards Automotive Egypt! I am an oriented customer to VW as I had a Jetta car in 2008 and I sold it in attempts to get the new shape!!!! Unfortunately, I bought the new Jetta from el-sabaa one of your dealers last Jan with special edition 160 HP rather than the new batch that should be delivered to the customers in Feb; the car price was 235,000 EGP pounds over in price than the full option coming batch P2 with 40,000 EGP pounds.
However i discovered that Automotive delivered / compensated the customers with the same car of mine to one of my friends who reserved P2 Jetta with a price 195,000 and such was a compensation for delay in delivering the car to him.
How could I pay the value of 235,000 L.E for having a unique and distinctive car with high specs 160 HP and other customers take the same car and specs of mine with a price of 200,000 L.E however they were reserving the new jetta 122 HP with a price of 195,000 L.E?
Please note that I could have bought a BMW or Mercedes with the same value however I choose to buy VW!!! Note to mention that I could also have bought a Passat however I preferred to drive a unique car! Where is the credibility / customer experience? Where is the policy and customer satisfaction? Finally I need clear justification / investigation for such violation and conflict.

Dear All,
Please HELP HELP HELP HELP HELP HELP
i own a VW Scirocco 1.4 ltr. Chassis no. WVWZZZ13ZBV012093 i bought it a brand new form Ali & Sons / Abu Dhabi - UAE last December 2011 it was very nice after the first service on 15000 KM i collected my car not same before There is a problem severe vibration could not yet determine the source of the sound of the machine or gearbox.This problem appears in two start driving or even calm when bumps and this problem appeared after the first maintenance.Is it conceivable that the car transfer speed of gear 1 to gear 2 on 4 km speed??????
Knowing that I am asked more than once interview Maintenance Manager in Abu Dhabi or on his behalf in order to looking my problem and find a solution to my car did not happen and also requested the record of my car history to send it to you did not benefit me one.
Please find a solution as soon as I sent the car to the workshop to solve this problem for more than 5 times so far because now I have no just have to lift the lawsuit on the agency and Volkswagen.
Waiting for your urgent response.
my email- anashaat81@gmail.com
mobile no: 00971506622374 or 00971551876345
thanks & best regards
Ahmed Nashaat

I had a 2009 Polo with a standard radio system (current Vivo Shape) I bought my daughter a 2 door Vivo during 2010 and noted that it had a radio system you could sort of say fits more into the 21st century. Last week I ordered a new 1600 comfort line Polo for my wife only to find that it to has a 20 th century radio in it.
The Polo is supposed to be slightly more upmarket than your Vivo yet you market the Polo with a MP3/Radio and the Polo Vivo you get all the bells and whistles one would expect in the 21st century. My daughter drives a 2010 Vivo with a 21st century sound system and my wife drives a new 2013 1600 comfort line Polo with a 20th century radio.
I am actually totally disgusted to think that I could have bought her a 1600 Vivo GTI or Maxx for cheaper than the 1600 Polo and received the car with a standard 21st century sound system. This is a total rip off and your marketing makes no sense at all
Highly disappointed customer

I purchased a used 2008 Passat from a dealership in norman, OK. Since December I have had to replace the purge valve, breather valve, turbo breather valve, both rear roters and brakes, and just yesterday my stater went out... I bought this car hoping for something reliable, now I am stuck trying to pay it off while looking for something that isn't going to be in the shop every other month... Come on VW, if you are aiming at being the largest automotive dealer in the US, you have got to amp up the quality!! Seriously!

I purchased a VW brand new Golf 1.6 from the VW showroom in Dubai in month of April 2011. This was on my husband's name but being used by myself. I bought this car after a thorough search in the market and though it did not fit in my budget then, I did not want to compromise on quality in any way. The reputation of your company and assurance from your sales persons was the motivation and I bought it without a second thought. But over the last two years I am sorry to say, that I have been very unhappy and dissatisfied with the car.
First of all the service centers are few in Dubai and hence services are to be booked well in advance, which is also quite acceptable. But the major problem I faced was with the gear box. I felt a jerk while driving, initially only on slow gear. This was addressed to the service station and supposedly looked into, but the problem never stopped. I had to take my car three times for just the same and not only never got corrected but it also got worse. The last time (a week back), the whole gear box assembly was changed, (I should say after a long wait and after many trips to the service station). I took the car back after a test drive, which seemed quite OK. But I am faced with the same problem again.
My car has done only 30000kms over the last two years and I am now left wondering how I can get back my value for the money invested. In addition to the problems with the car, the time and efforts taken to keep running to the service station in between the tight schedules I am already in has taken a toll. Now I drive a 100 kms every day and I fear the car is not reliable at all. I addition to the financial impact this has caused, this has also has been affecting me both physically and mentally. I would also like to highlight, that the first time the problem was noticed, my car had done less than 16000 kms, but I had to wait for a month after the actual problem was identified for the assembly kit, during which time I had no choice but to use the car.
Expecting an immediate response or help in this matter.

There is big issue in repairing my polo for small dent on door. Job is only for 4 days. Repairing work took almost more than 2 weeks. I came to understand that car is on another persons name as per VW records and service people can not able to open or close job card hence they can not able to help for insurance and start repair work.
I am struggling since last 2 week and still car is not handed over to me. Show room people tailing that, it is service people mistake and vice versa, only blame game is going on.
if my car theft out then what would happen.VW definalty tailing that car is not available in your name so wil be loose my such costly car. even i will face servicing at other service station and insurance claim for big accident. All this problem will come because in VW system indicates car on different name .
I could not able to trace the exact problem and finally I land up in issue where not getting car since 2 week. If some body help it out will be great full.

I sent my car to palm motors whiteriver through towing for oil leaking since the end of july. I have been calling them to check the progress, only to find out even today my car hasn't been fixed. they do not even know what could be the problem for the passed three weeks. my car is a working tool, I have been staying in my office doing nothing. when I call them, they send me from pillar to post promising to call me back but they do not keep their promise. what must I do. Maybe they undermine me because I am a woman. PLEASE HELP I AM STRANDED.

Dear sir/Madam, I live in Al Ain city, United Arab Emirates, and I have recently purchased a Volkswagen Polo Sedan. After I received my new car, I noticed that many things are missing : For example :
- No foot mats in the whole car.
- No mp3 / AUX plug.
- No radio control in the steering wheel.
- etc.....
I looked into the car's catalogue, and all these are present in pictures, but not in my car. So I asked the agency and they said that they are not supplying these items for Polo !!!
So why didn't they tell me that before selling me the car ??!!!! and how come a very reputable brand like Volkswagen sells cars without even a foot mat. !!!??
Kindly advise on this .. Should I go ahead and sew this agency for fraud or would you like to speak with them ?!!

On 8/25/13 I had my 2009 Volkwagon CC towed to Stone Mountain VW in Snellville GA.The car was looked at by a tech and a faulty fuel injector was discovered. After talking to the service rep at this dealership i was informed that my car was no longer under under warranty which was not true. At the time my car had 62073 miles on it,,so I called Fidelity Warranty Services whom covered my warranty. Through their customer service rep my car was covered until April 2017 or 93000+ miles. Upon talking to the Fidelity customer service rep he informed me that there is a Technical Service Bulletin on the fuel injectors on my car with a fuel injector limited warranty extension number VWP-13-18 up to 120000 miles covered by Volkwagon. I had to call Stone Mountain VW back to rely this information that they found out but did not bother to tell me until I bought it to there attention. Her is my real issue due to the malfunction of the fuel injector the 02 sensor malfunctioned and had to be replaced which Fidelity covered but I had to come out of pocket for the deductable. I don't understand why I had to pay for a dime for the 02 sensor that malfunctioned due to the malfunctioning of the fuel injector that VW posted a Technical Service Bulletin on. My logic tells me if the fuel injector wouldn't have went bad the 02 sensor would have been fine.

Thank you for your response. I understand that you do not warranty the tires, I believe the problem is on the vehicle side, not the tires. When I replaced the OEM tires, I went with a higher grade tire in hopes this would prevent this problem in the future. I also had the alignment checked and my adjusted prior to the new rubber. My son has a 2009 VW CC VR6 and he has the same problem with a different brand of tire. So how is contacting Continental tire going to correct this problem? This is not aJetta and I paid a lot of money for this car. Researching the internet shows that there are many with this problem. So who do I have to talk to about this?

I was at a dealership in Medicine Hat,Alberta.And was looking to buy a used vehicle.The vehicle that we had picked out we could not get and really not sure why,and that's really not the issue.I and my wife asked for our deposit back as on the contract there was a note that if the deal for the vehicle didn't go through we could have our money back.
The dealership refused to give our money back and basically forced us into a vehicle that we didn't want.It doesn't matter what happens now as I just felt that you needed to know and I'm also spreading the good news about how volkswagen helps its customers or in other words screws them.I will never deal with any volkwagen again.

I bought a 2010 VW Routan for the German Engineering and quality of service I had always heard about VW company. Apparently, VW made a deal with Chrysler and used their parts in the Routan. My Routan with only 24,000 miles has been in the VW shop for almost 8 weeks for a full transmission rebuild/replace and all new roters on all four wheels.
The tires arent even worn enough for replacement but the transmission and other major components are. VW obviously acknowledges the issues as they have made little updates to their 2012 Routan, with the exception of the faulty components replaced. New engine, new transmission which is supposed to not have the issues. No upgrades really to the van.
But when I asked VW to make me a deal on a 2012 with the same features I purchased in 2010 at the same price they sold me the first. They have not been able to come close.
In fact they want to offer me less than I owe on my current vehicle and have me finance over $6000 more on a van with less features than my current. Called VW corporate and they are no help, as they have no power to tell their dealers what to sell cars for, which is a crock, becuase they should be offering al 2009-2011 Routan owners a significant discount to buy their new version.
Definitely not a customer care oriented company any more. Maybe they became too AMericanized and got all wrapped up in the wheel and deal aspect of cars, instead of the quality and care they were known for. I just want my car fixed with a warranty so I dont have to worry about the transmission going again in another 2 years when my extended warranty expires. Or a deal on a new one without issues.

I bought a brand new 2013 SE VW passat on 10/1/2012 on 11/3/2012 the rear passenger window completely broke and would not roll up. The The Autobarn City Volkswagen in Chicago on Irving Park, kept my car all day on Saturday 11/4/2012 told me the piece wouldn't be in until Tuesday, on Wednesday 11/7/2012 they kept my car ALL day again provided no loaner car and said the issue was fixed. On Saturday evening 11/10/2012 the same issue happened. The window is currently still rolled down and I have to drive around with a garbage bag over my window because the dealership said they couldn't see me until Tuesday 11/13/2012 (3 days after my BRAND NEW CAR BROKE). As of Monday 11/12/2012 I am currently battling with them for them to provide me with a dealer sponsored loaner for tomorrow as I work full time, can not take ANY time off and work 36 miles away from the dealership. WORST customer service and WORST car manufaturing I have ever experienced. I have not even made my first car payment and I already HATE this dealership and am extremely disappointed with the car and the lack of VW service departments care for their customers. I will NEVER recommend aVW to anyone especially not from The Autobarn City Volkswagen in Chicago on Irving Park road. I paid ALOT of money for car I havent been able to drive in 7 out of the 42 days I have owned it , due to mechanical issues with the car.

In March 2012, I purchased a 2009 VW T5 Kombi 1.9 TDi. The vehicle was priced at R255 000 with about 58 000km on the clock. On Thursday, 21 February 2013, the Kombi went for some light bumper repairs. At the time of the repairs, the panel beaters brought it to my attention that there was visible signs of accidental repair work that was previously done to the vehicle and since I have the vehicle, I have never ever been in an accident with it. They advised me to contact the dealer from whom I purchased the Kombi to find out if the vehicle had previously been in an accident. I contacted the dealer that same day and spoke to the salesman who sold the Kombi to me. The salesman told me that they will need a report from the panel beaters to confirm that there are signs of previous accidental repair work done to the Kombi.
I went back to the panel beaters on Monday, 25 February 2013, to get the report from them as requested from the dealers (VW Claremont). I took the report to the dealers that very same day and also took the Kombi, so that they could see for themselves. The sales manager, Mike Shield, told me that the panel beaters report was not good enough and that I had to take my Kombi to the AA for an inspection.
On Wednesday, 27 February 20113, I took my Kombi to the AA for a full technical inspection, which cost me R 1 463.00. The report from AA also stated and confirmed that there are visible signs of previous accidental work done to my Kombi. That very same day I took the report to VW and directly to the sales manager (Mike Shield).
He asked me what would I like then to do about the matter, because he will need to speak to his boss, as it is a privately owned company. I told him that they will have to make an offer, as to what they going to do about my situation. He immediately said that he can trade my Kombi in for a later model or buy my Kombi back for cash, without even discussing it with his boss first. I told him that I appreciated the offer of trading in my Kombi for a later model, but that wouldn't work, because I am currently under debt review, so the banks will decline me for finance for a new vehicle.
On Friday, 01 March 2013, I sent him an e-mail to follow up on the matter, because I want to get this issue resolved as soon as possible. I told him in the e-mail that I don't want to rush him, but I don't want to hassle him for long on this matter, that is why I want it to be sorted out as soon as possible. After 5 working days I sent him another e-mail on 11 March, because he did not respond to my e-mail, dated 01 March.
He then replied on the same day to apologize for the delayed response and that he was going to discuss the matter with his Dealer Principal and once he has clarity on the issue he will revert back to me. I gave him some time to speak to his Dealer Principal. On 15 March, I sent him another e-mail, because he failed to get back to me. I asked him to please inform me as to by when I could expect a response and he gave me a lousy response, this was his response: "I will have a chat with my Dealer Principal and provide you with feedback". I was shocked at this response after he told me in an e-mail about a week prior to that mail that he was going to discuss the matter with his Dealer Principal.
I sent him another e-mail this morning to express my disappointment in their company and asked him if he could forward me the details of his Dealer Principal. He failed to follow that simple instruction as he did not bother to respond to my e-mail this morning, which is also the latest one sent.
I hope that someone can assist me with my situation, because its really stressing me out and all I want is a reasonable offer.
Thanks

I agree with below complein.
Not only Audi but VW is the worst spacilay this stupind Engish workshop manager Richard.
He know nothing I dont know why he thre is he dont know any thing?
Audi Complaint: A5 30 KM servoce nightmare – Bahrain branch
There is is no doubt about the quality of Audi car. It is a great car. It was only recently when I took my car to Bahrain Agent for the 30 KM service, that I discovered the quality of the client servicing and dealing with clients. It was not only that they have not even repair what I reported to them "Suspension problem", but they also spoiled other parts in the car, Fuel Pump and the Camera. It was so dangerous to drive the car with an obvious leak in the fuel pump with all the smell surrounding the car. The Audi represetative assured me after TWO times of taking the car back due to the smell, that it is just a matter of time for the smell to go away. The second time, he admitted that there was something wrong with the fuel pump and this was fixed, as he claimed, only after 2 days after that, I fully filled the car with the fuel, and it was only one day with the car being just parked in my garage, that the fuel was leaked fully. I called the Agent and they collected the car, then they admitted that the fuel pump was cracked and requires change.
They took 3 weeks the first time to complete the service and call me to collect the car. I have reported the issue of suspension, strangely, they said there is no issue with it, although, they at the meantime, confirmed to me that they could not drive the car because of the issue in the Tires !! what a contradiction ??
My point here is that, for a great car like Audi, the expecation for customer services is very high since it is a luxury car. It seems first that the client facing and people in Bahrain office need some kind of training in dealing with the customers. Second, I am not sure that the people who actually run the Garage are capable enough to deal with Car issues. Until now, I am still waiting for my car, after spending almost one month following up and visiting the showroom, just to hear the status of my car. Further more, no body even bother to offer me a replacement car, although I was begging to have one.
I know a lot of executives at our bank and other banks also who own Audi. I am not sure what is their experience with Audi. At some point, I would really love to hear their feedback and share my experience with them. By the way, my car is only 3 years old, and this is the firt time I ever have a problem with the car, unfortunately, this gives you a good indicaiton that your agent failed the test the first time they have been challenged !
Please take the above complaint positively, and I am hoping to receive a good news about my car, hopefully !!

I am active duty military stationed overseas in Germany. I purchased a U.S. spec 2012 Volkswagen GTI upon returning from a deployment assuming that the vehicle would be a reliable long-term solution that I could take with me over the years. The vehicle was purchased in October 2011, it is barely 19 months old and has just over 10k miles. The vehicle has received routine scheduled maintenance and was working fine up until recently as it approached it's two year date.
As I was driving home from work one night the vehicle shook and sputtered as white smoke poured out of the exhaust and the vehicle lost all power. I had the vehicle towed to a certified Volkswagen dealership where it remained for the next nine days. After paying several hundreds of dollars out of pocket to have the vehicle towed and for a rental vehicle, I was informed by the dealership that the fuel injector on the vehicle had failed (was defective) and gasoline had leaked into the exhaust and possibly into other areas.
They replaced many parts, including an entire new exhaust system, and implied all problems had been taken care of and the vehicle should be fine. Well, it was. For the next thirteen days. As a friend and me were driving to an airport for vacation on leave, only two weeks after the vehicle was returned to me, the vehicle again suddenly lost power and became choppy and shook. Again, the vehicle was towed and upon initial review thus far I have been informed that a spark plug was blown and one of the four cylinders had absolutely no compression (translation, it was done) and that I would possibly need an entire new engine. The Volkswagen dealership informed me it would be in shop for a week at the very least. Once again I found myself paying several hundreds of dollars out of my own pocket for towing and rental car expenses.
When I contacted Volkswagen customer support I was informed I would not be reimbursed for the rental expenses that already total nearly $1k because I did not purchase an extended warranty. Forget the fact that the vehicle is under two years old with less than 12k miles and is still under full standard warranty and that both occurrences were caused by defective parts/poor craftsmanship! I suppose when purchasing a brand new Volkswagen it is implied you should set aside much money for incurred costs when you receive a lemon. In addition one representative, while very kind, could not assist me with having the vehicle towed while I was stuck outside of the airport. I had to self-assist and solve.
I also was sent on an expedition to acquire any answers at all as I was repeatedly either told something along the lines of an "I don't know." or an "I can't help you with that." often to the excuse that since the vehicle is U.S. spec and under U.S. warranty, there was nothing they could do for me over here in Germany. The vehicle was purchased overseas through a Volkswagen dealership specifically for military overseas through their own offered incentive program! Why offer the program overseas if you cannot or will not offer help when it is needed after the sale? Also, Volkswagen is a German company and all of the dealerships over here honor the U.S. warranties!
That was discovered on my own. While I absolutely love the vehicle, the problems with customer support and reliability have made my overall experience absolutely horrible. I intend on taking the issue up with our legal office, I am aware that in the states there is a proclaimed "lemon law" for each of the fifty states that protects consumers against faulty new vehicles with severe/several problems in a short period of time. At the very least, it would have been nice for Volkswagen to provide a rental vehicle during the time repairs were being made so I did not have to pay hundreds of dollars to other companies for a situation their vehicle's reliability caused. The best offer I received was from the dealership the vehicle is currently located at.
They provided me with a rental car for three days, after which I would be charged for each additional day. To reiterate, they informed me the vehicle would be in shop at least a week and probably longer and they would provide me with a rental for a maximum three days at no charge. I feel a huge gap between assistance and satisfaction. I will also be checking with the legal office about having Volkswagen reimburse for the cost of rental vehicles and towing.

I have had numerous repairs done on my 2008 super beetle convertible including replacing the convertible top, every window has been repaired several times due to the track making it squeak and groan, and the windows going down randomly after they are all put up, I noticed the clearcoat on the rear wheelfender on the driver's side started peeling about 4 months ago, and it is getting worse. The first time I reported it, I was told thatthe manager had to look at it. Well, he never did while the car was in for a regular service, and I was told it it wasprobably peeling because I had repair work done on the car by another company. This is untrue, because I have not had any work done on that area of the car. Basically, the response inferred that VW wasn't going to do anything about it. When my windows started making more noise AGAIN, I brought the car in last mont h and again requested that the peeling paint be looked at. When I picked up the car, the service person acted like I never mentioned it. I said that I want it looked at and repaired and he (George Difeo) said that a someone from VW had to do it, and he should be in in the middle of October. I got a call from George the same day that this VW rep was in Naples, but I had to bring the car in immediately to have it looked at. Well, I was not able to get out of work on such short notice to bring the car in. George stated that the rep was leaving and I would have to wait until he was in town next time. This is totally unsatisfactory customer service. I have had more problems with this car in less than 4 years than I ever had with cars I have owned for 10 years. I expect that I will get a response to this complaint within 3 days, and that VW of Naples will take care of this defect in the paint. Thank you for your attention and prompt response to my complaint. I trust that this can be resolved in a timely fashion.
Sincerely,
Andrea V. Daggett
239-293-6155
drea57ot@aol.com

I'm the owner of a 2006 Passat which I have owned for over 4 years and never had a problem with it at all until a month ago when the key became stuck. I looked it up on google and saw that it is a common problem among these cars and even got instructions on how to get the key out. The key did in fact come out and I made an appointment with Kelly's Volkswagon in Scranton, PA.
It is always serviced and the oil changed at or before the 5, 0000 mile as directed by Volkswagon. The mechanic told me it's a common problem with Passat. In fact, I have a friend who had the same problem with her Passat a couple months before mine. The mechanic suggested I should inquire to see if I could recover my expenses from Passat for that, since it is the result of a defective steering column.
I believe he called them campaigns when they are really just recalls.
I originally dropped the car off and the mechanic was made aware of the key getting stuck, the engine light being lit, and the a message ( steering column locked) coming on all at the same time when the key gets stuck.
Once the key is out, there are no lights, messages, or alarms going off. This only happened when the key would not come out. This was supposed to be a 150-200 dollar fix which slowly turned into a month long torture. He called and asked about doing a few of the campaigns which I agreed. This was supposed to take 2-3 days again this was incorrect.
He never called me in 2 days to give me any kind of update, I had to call the on the third day only to be told that he found a problem that needed to be fit but don't worry its under a campaign but the part needs to be ordered. This again would be 2-3 days. I spoke with the mechanic the following week and again was told that he found yet another campaign problem and the head gaset needing to be replaced which would be my responsibility. I agreed to the repair which was told would now bring my total to $807.00 because I needed my car back. More parts needed to be ordered.
It seems like every time they did a campaign they found something else needing to be fixed that was covered by a campaign. How could one car possibly have so many campaigns that have never been sent to the owner? The mechanic told me 2 weeks later that he thought one of the two different tubes they put on may be bent and that is why the car seems to be running funny and he would have to look into it of Friday as Thursday was Thanksgiving and they would be closed.
I never heard anything on Friday. I called on Monday and they were out of the building for hunting so I left a message, I never heard anything on Tuesday or Wendsday morning so I again called Wendsday afternoon and was told they needed to change the engine out but I needed to prove that I took care of the car in order to get it covered because he had never seen this problem before.
I again reminded him that the car didn't come in with these problems nor did it have any problems running and yet you are accusing me of doing something wrong. He replied " Well Volkswagon won't pay for it if they could find a way to put it off on you." This is unacceptable. I didn't bring the car in like this nor did I do something to cause this problem. Your mechanics are the ones that have had this car for over a month and now you want to pretend that maybe I did something.
This car was supposed to be given to my 16 year old son whom is the process of getting his license. I thought this car would be great for him as it has never given me any issues nor has it cost me hundreds of dollars other than the tires. I couldn't possibly even consider giving him this car or allowing him to drive any cars that are made by you and the company. I have never received one thing in the mail notifying me of any recalls for this car.
I get them from Ford which we also own. I have never been so insulted in my life. To think that I make monthly payments to you and do everything that I'm supposed to do in order to maintain the car that I pay on only to be accused of neglecting my car. I don't have a lot of money in which I could waste and obviously paying on a car and neglecting it would be a huge waste of my money. It's down- right disgusting how your people talk to your customers.
I work very hard for my money and thinks it's disgusting that your company is trying to take money from a mother of three children instead of accepting responsibility for everything that is wrong with the Car. This needs to be rectified and as soon as possible as I do not have a car and I've been borrowing cars and taking buses to get to and from work, again this is unacceptable seeing as I make a payment of over 300 dollars a month to your company. Fix this.

really disappointed, ordered mynew vehicle in april for oct delivery. happy with service till i collected my vehicle , noticed from about 400 klms onwards wind noise on my new very special eos. put up with it for a little while thought because the vehicle was brand new may disapare, but NO took it back to berwick dealership shared my concerns. left my new baby there for the day, keep a copy of invoice customer no 104184 10/10/12 rego ZHC 528 . had washed my car the weekend before to my suprise water was dripping on my window controls onto my leg. got to the point over the wind noise coming from rh side was vey obvious the vehicle was put in at 589 klms, to my suprise when i got the vehicle back had 120klms more on the clock . only reason i did not ring and pass comment was because the wind noise had gone, was told nothing could be done about leaking roof . was instructed when i did wash the vehicle dont put water near the seals. but after driving all weekend the wind noise is back. i find it pathetic that you purchase a new vehicle and already have to complain about noise , as i said to the service department if it was 3/ 4 / 5 yrs down the track i could understand , but brand new, i only ever purchase a new vehicle because i enjoy driving a quiet no trouble vehicle. would like something done about my brand new noisy eos
the invoice number VWCSV9193 at Berwick volkswagon 10/ 10/ 12 regards colleen

Dear VW,
Good day … Kindly note that I am a new VW customer who is not satisfied with his new Golf 6 at all, whether from the gear box efficiency or the silly sounds coming from everywhere, unfortunately the overall of the car pricing 181,000 EGP IS NOT SATISFYING at all, plus I have went like 20 times to Automotive in Egypt complaining about the unsatisfying performance of a the car that suppose to be reputable, even the customer service was a disaster they keep on telling me that's normal while its absolutely up normal, also note that car only walked 30,000 kilometers !!
I have changed the dual clutch once and it went well for LESS THAN A MONTH, and it's very annoying and really affecting my psychologically which reflect on my work performance in a very excessive way it's like a NIGHTMARE to me !!
When I spoke to my manager here he is Swiss and he told me that he had a good experience with VW Germany that he had a problem in his car years ago and he have contacted the German customer service center which were very helpful and they replaced the defected part and give him a good support after his very unacceptable experience here in Egypt, and he is the one told me to send direct to your side.
So please I don't want the car anymore, I can add more money and to replace it with the new model Golf 7, or change the gear box with 7 speed which all over the world was agreed that it had a critical issues in the gearbox and directly affect the Motor with the new DSG gearbox ASAP.
Buying a VW car was a very bad experience to me, whether you could satisfy me with my requirements or I will be spreading the word of mouth to every single person I see whether inside my organization or outside.
Thank you and your very soonest reply would be highly appreciated.
Regards,
Mohamed Elmalky

I bought a 2006 jetta tdi in 2009...since the purchase my 2 headlights when out at the same time during a night drive and I couldn`t see anything...The repairs cost 100.00...then my window switch went out twice and had to be replaced...my back light went out and my side flasher went out...to replace it is 45.00.....my heater switch went out and was covered by the insurance however the same switch went out again and I was 3 months over the guarantee....who puts on the heat in summer to know that the switch is again busted......I bought a volks because I travel 220 km a day and I wanted something safe, trustworthy and fuel economic..however I am angry at all the problems I`ve had . the worst part is I bought another 2006 jetta tdi for my husband not long after the first one and it too has all the same problems . Every part on this car is expensive that I knew but I thought because of this fact that the car would last and the pieces would be of better quality......It doesn`t seem like more expensive means better...they just fool you.......I will not pay 106.48 for a stupid switch....

I purchased Vento Diesel car having Engine No. CLN15957, Chasis No. WVWD11602BT048709 on 20/04/11. On 6 Sept 2011, my husband was driving on Highway. Suddenly one maruti 800 hit our car at Bonnet side and damage most of the portion of front side of the car. After strike by small car like Maruti 800, Vento could not maintain balance on Highway and finally fell into deep mud hole. Even after such big hit, air bags did not open at the spot and ABS Could not stop the car running only at 90 Km/hr.
After contact the company showroom in Karnal (Haryana) in India, they are responding with one line " Air Bag will open only when car will face more powerful collision and ABS can work only this much of level". What was told at the time of purchase, nothing come true. I am owning cars from other companies also. But i faced life threatening incident with Volkswagen only. I am seeing whether Volkswagen will take some action and solve my problem as soon as possible.
Would you please follow my case and tell them to solve the problem from the roots as I am working and they make me suffer a lot. This is a very bad reputation to VW cars.

WE HAD BUY THIS CARE I YEAR BACK.WE ARE FACING VERY MUCH PROBLUM IN MY LEGS DUE TO HARD NESS IN CLUTCH PAD OF POLO CARE.WE HAD DONE 4-5 COMPLAIN FOR THIS BUT EVERY TIME WE GET REPLY THIS BUTTER THEN THIS NOT POSSIBALE.BUT NOW THAY SAY WE CAN DO BUT COST OF THIS WILL GO TO RS.30000/-
THIS REPLY WE WILL GET FROM YOUR DEALER:-
GLOBUS CARS PVT LTD
G.T.KARNAL RAOD,
DELHI-110033
WE ARE SURPRISED TO HEAR THESE KIND THING WE HAPPNED IN VOLKSWAGEN LIKE COMPANY.DUE THIS MUCH HARD NESS WE ARE SUFFRING FROM OUR LAG PAIN FROM LAST 3 MONTHS.
WE ARE REQUEST PLS LOOK IN TO THIS METTER AND DO NEED FULL FOR SAME.

To whom it may concern, I wish to officially register a formal complaint. I own a VW Scirocco Registration FT11 OUP currently on a private plate. I purchased the vehicle around 10th June 2012, from Stockport. As the vehicle is still under Warranty, i complained about the quality of the paintwork. I was advised to bring the car to be inspected by a paint specialist, which i did. I did not hear anything so i later got it inspected again in the Liverpool VW dealership, but again, I did not hear anything.
Eventually after many phone calls, on 17th January 2013, an independent paint specialist attended my home address and took serveral photographs of my car but I am still waiting for a response. I just wish to put my formal complaint in writing and hope that this will encourage a more speedy response, but to date, I'm still waiting and its been over 8 months!!

I had an accident in my car(2007 JETTA) which was in year 2007 and the car flipped three times and none of the airbags opened.I took it to the volkswagen company for repair and i did not get it till now .

The dealer locate on 5330 West Irving Park Rd, Chicago, Illinois - 60641 when u buy 3 cars on the past year at the same dealer and you come to the same dealer and tell u have a problem on the car and they don't fix for you I think that's not good for the dealer after what happen today I will never again buy a vw in my life and son is I can't I will trade my vw for any car who give a good service the people in this dealer think you get the car for free or something someone have to do something to this consumer service at this dealer it's not fair whit the consumers who spend that money to have a car and they promise you warranty and this and that at the end they don't even touch your car please do anything to change this !

Since my purchase of my 2012 Passat on 27/11/2012, many critical problems occurred which are making me regret buying it. The start of the problem was not long after the purchase.The EPC indicator light flashed and the car went to a complete stop so I phoned the a service center in Abu Rawash, Cairo, Egypt. They instructed me not to do anything so I did.
However just after travelling 1000 km with the car, the problem happened thrice so I headed to the service center, where the car was taken for 4 days and I was told that they reprogrammed the car computer. Immediately after receiving the car from the center, the problem rose again so obviously I returned the car.
They took the car for 2 weeks and told me that installing a new engine processing unit,which would be imported from Germany, would solve the problem and I told them to do it. 4 days later, the problem reoccurred for the 5th time so I, blinded with fury, gave the center the car back and demanded another car as I my car has lost its trust from me.
The car was taken for a month and a half and was returned with changed engine parts. I was told then that the problem was thereby solved but I refused to take back the car demanded a new car and to speak with a manager or anybody with authority. They told that i will be called to set an appointment but until now I did not receive the call and the car is still there.
To conclude, my family and I are losing the last traces of trust for Volks Wagen as my father owns a 2011 Passat, my brother a 2007 Jetta, my wife a 2008 Polo and my other car is a 2008 Jetta.

I want to tell that we have already a car of Volkswagen brand name vento . its registration no. PB11AT-0314 Its chassis no. WVWL10606BT018859. it have a problem that it's AC controller has Faulted & co. workmen at Bhagat Autos at patiala repaired it temporarily & said that its controller is dead the new one is not available presently. They told us near about 80days ago when the part will be available in our stock godown we will inform you immediately, but there is no any information given by them till. We called so many times to Volkswagen service manager he always replied us the part is not available.
We also called at your customer care toll free number 18002090909. We register our complaint at this number & they registered our complaint & gave us a complaint no. CAL9733. Dated 3-dec-2011. After some days 14-dec-11 we call again to know about complain they told us that your complaint has been forwarded to high level. We call Volkswagen again & again 17-dec & 21-dec on regular basis but they replied same.
At last I told something that your co.`s service is too cheap. It is not well business for a MNC co. your service franchises cannot available a minor part of a car. If our or anyone's major part has been faulted our car has valued scrap. If anyone ask about Volkswagen. I will advise him to never think about that co. car.

The reason for my complaint is that I have an 07 Vw GTI Fahrenheit. I have taken it to the dealership over several time, because the clear coat is coming off the paint in every area of the car the orange color is starting to look like crap. I would like if some how this will be look into and corrected. I was told that the warrantee does not cover paint, which i read it does no one in any of the dealerships wish to help me with this problem. Now I have a car that is out of warrantee and the paints just chipping away. If someone could get back to me on this issue i would really appreciate it thank you.

wens volkswagen kan hulle personeel stuur om kliente diens te gaan leer en as hulle die mense aan stel die regte mense aanstel wat die werk ordenklik kan doen, ek was by volkswagen klipfontein in witbank om n part te kry wat mens ongelukkig by geen ander parte winkel kan koop nie. ek gaan nooit soontoe nie oor baie mense altyd moan oor hulle diens wat hulle van daai tak af kry... ek het eers soontoe geskakel om te hoor oor die part, en toe se hulle vir my ek moet n sample van die part saam vat, toe ek daar aankom het die persoon van die parte nie rerig geweet wa om te kyk nie, hy het my net gevra watse jaar model die kar is, en nie watse engine daar in is, of die engine nr ni om seker te maak hulle bestel die regte part, hulle het n part bestel die woensdag en gese ons kan die part die volgende ogend voor 12uur kry, ek het die donderdag ogend gebel en hulle het gese die part is daar ons kan hom maar gaan oplaai, toe hulle daar kom is die verkeerde ding bestel.... so ek weet dan nie hukom hulle vir n mens se bring die sample van die ou part saam nie.... hulle het toe gese dis ons skuld want ons het hulle nie gese vir watse motor dit is nie maar ek voel dis hulle werk om n mens te vra.... en nie net watse jaar model die kar is nie.... hulle het toe weer n part bestel en gese ons kan dit die vrydag ogend voor 12 kom oplaai.. toe ek vanogend bel om te hoor of die part daar is toe se hulle vir my nee eers , maandag, ek het die volkswagen commersial gebel in die onderdorp en die persoon het vir my gekyk en gese hulle het nie die part bestel nie dis waarom hulle vir my se eers maandag.... ek het die manager gebel by die klipfontein tak, en vir hom gese dis baie swak diens van hulle af! ons het hulle gese die eerste dag toe ons die part gaan koop het dat dit is nogal dringend... ek het ook die manager gevra is dit moontlik dat hulle die part vir my met over night couriers kan stuur en hy het vir my gese nee hy kan nie hys jammer maar ek sal die part maandag he, waar ek hom weer gese het ek soek die part vandag want hulle het vir my gese ek sou hom kry, ek het hom toe gevra vir die kontak nrs van die plek waar hulle die part bestel het, dat ek self kan probeer reel vir die part.. en hy het ook toe vir my gese nee hulle het nie die plek se besonderhede nie... ek voel net hulle moet mense aan stel wat met mense kan werk en wat weet hoe om die werk te doen want die mense weet nie wat hulle doen by volkswagen in klipfontein nie!!!! ek het hom ook gevra kan ek met iemand hoor as hy praat en hy het vir my gese nee hy is die manager.... ek moet dit met hom uit praat.. daarna het hy vir my gese hy sal kyk wat hy vir my kan doen om by n ander plek reg te kom en dit nadat hy vir my gese het mens kry dit net by die een plek waarvan hulle nie die kontak besonderhede het nie... ek is baie ongelukkig met die plek en nou verstaan ek wat die ander mense bedoel het met die slegte service van die plek.....

I have noticed from the number of used VWs that we owned in the past 15 years or so that their interiors are so rigid that when the vehicle reaches the age of 10years, their door pads and dashboards begin to rattle. This is not because the way in which the vehicle is driven. I also own a Toyota conquest which is 1996 model and there is no noisy interior rattles and shakes. Some volkswagens also come with their dash boards coated with a thin (leather looking finish) substance, which looks good when the vehicle is new, as the vehicle ages it, the coating peals and scratch marks are visible. The control mechanism to adjust the front seats's back rest, of my 2006 Polo is a round turner on the side of the seat. This control system takes ages to move the backrest, back and forth compared to my 1996 Toyota conquest's seat mechanism. What's worse than that is the plastic turner falls off now and again and one has to get of the vehicle, open the back door and look for the turner to fit it on and adjust the seat. I am sure a great manufaturer of vehicles like Volkwagen can attend and resolve these ergonomics of their interiors.

I have taken the delivery of vw polo last week. There was a problem at the time of delivery.The problem was my door indicator showing that the doors are not closed properly even though all the doors were closed and my central locking was also not working.The very next day i informed about the problem and drop my vehicle for checkup.after 2days they called me saying that it was ready but when i went to take the vehicle they have damaged my car and the problem was also not solved.The response given was too bad . This was not expected from volkswagen company.I am badly disappointed by the service given by such a reputed company.I have mainly preffered this car for its performance.
Brand as well as after sales service.But i have not found any difference between other local brand company which i was using before. I have taken the vehicle from bangalore, volkswagen downtown dealer near brigade road.I think my problem could be solved as soon as possible.My vehicle No is KA03-MP-6347.

My 2003 beetle has started having problems with the transmisson. I receive a letter from vw november 2010 giving a warranty extension on models 2003-2008. So today I took it the the dealership and was told the warranty had ran out. My question was why did I receive this letter after the fact. The warranty ran out Febuary 2010.
The company will nnot help me out at all. When they know there was a problem. I have repalce all 4 motors for the windows and now this. There should be a recall on the windows also. I know that the years for the warranty may have ran out , but I have less than 100,00 miles on this car.

On my way back to home my car polo's BRAKE GOT FAILED . i was with my family when the incident took place . With bleesing of almighty God we all survived .Not only this after reaching workshop no one bother to take care of their customer .i have been harrased for the whole day . On asking them for any top most herarichy's numbewr ,they simply refused as if they don't have any contact number or email Id to lodge a complaint.
Who would be responsible for if any tragedy got occured ???
Lastly i got this site to approach.

After being a loyal VW Driver since day one I again decided to buy yet another VW last year. However after expriencing disastrous service at Barons Claremont with my previuos car ( I filed a telephonic complaint, but never heard from VW) I almost went to the japanese competition-maybe would have been indeed the better option. In September 2011 I settled for a VW Polo Classic 1.4 Demo Model at the Culembourg Branch in Cape Town. I was advised to drive the car and make a nip list, well I am still sitting with the problems after all that time and aft abt 6 or 7 visits still have to go back to have the sound of my faulty aircon recorded (again).
Never mind after my previous visit the service adviser informed me the spare parts have been ordered and they will come back to me once the parts are delivered...3 weeks later an email reached me, with the request to come in for a sound recording....I traded in my 10 year old car exactley for not getting into the situation of having to see the mechanic every three weeks and now I am doing exactly that.....never mind 2 pairs of sunglasses gone missing with nobody coming back to maybe offer the purchase of at least one pair-no designer, just Woollies.....what kind of service is that...your mother company in Germany would have a heartattac....wonder if you coming back this time..last time my motor was 'busted " n needed to be replaced-the result after 4 misdiagnoses and repairs- cost ca. R 50.000 !!!!!!
I had to tow my car back from Barons Claremont and they literally had thrown my motor, that was completely taken apart into my boot!!!!! Went to an enthusiatic n knowledgable mechanic and paid 12500 (main charge was putting motor back together) and my car drove perfectly without any further problems till I trated it in now and most probably still is.....

I bought a Brand new Volkswagen Polo VIVO from Barons N1 City in Cape Town. I bought the car for my wife and is mainly utilized by her. She is experiencing problems with the car since receiving it on 23/03/2010, Problem being hard starting. Lots of issues with my 2011 Polo Vivo, mainly steering lock problems. You get the car eventually starting but with much effort. This type of VW car would be easily highjacked as you would not be able to get away from the hijackers in time. You battle to turn the ignition, as it is stucked. You literally have to turn and force the steering wheel sideways and force to turn the key, even if the steering wheel in NOT LOCKED. I have noticed the same problem with my friends car VW POLO VIVO. He wanted to have the car towed to the nearest Volkswagen dealer after he had the similar problem.
His car was standing for 3 days and did not know what to do as he was so frustrated and disappointed with his new Polo VIVO. Fortunately I went to visit him when he told me of the problem he is experiencing with his VIVO. I told him I have the same problem with my wife's car. I managed to manouvre and forced the same trick on his car and eventually managed to start his car. It is very aggravating and frustrating. My wife phoned me on several accassions after finished shopping. She is not so fortunate and just cannot manage to manouvre the key to start the car. I had to go to her rescue on so many accassions that I feel like setting the car alight.
This has resulted that she no longer wants to drive the car and is NO LONGER KEEN on VOLKSWAGEN products any longer. We are driving Volkswagen all the years but this type of defect and embarresment makes me think of changing to another type of brand car. I am driving a VW Polo 1,6 Comfortline which I bought brand new in 2006. I am very happy with this vehicle and I am getting excellent service from it. Because of this problem my wife does not use the car so often. The KM reading is currently on 18 269 after almost 2 years. Is this possibly a factory fault. I do not hope it cost a fortune to repair this car and request this car be repaired as soon as possible and hopefully covered under the factory guarantee. Anyone else experiencing 2011 polo vivo steering lock problems?

Vinny Austin
from Johannesburg, GP
My complaint is about my Polo.1.4 comfortline 2010 bought late in 2013 at 36 000 kms with full service history. I know my complaint is a bit late after paying it off recently and bearing in mind I don't ever complain. I had bought my polo from welkom kia car dealership @ R156 000 the sales person told me that there it was Bluetooth enabled, yes it had multifunction on the steering wheel but never allowed me to connect any mobile device to Bluetooth. Regarding the spare wheel which never had the correct sock to change the wheel which I discovered 10 kms from home with a flat tire, leading me to call VW road assistance which had to drive back to me twice as they also never had the correct socket to help take off a simple wheel to change my spare wheel.
Driving the vehicle for 3 months at times I would start the ignition but the motor would turn but it just wouldn't start lucky the car was under warranty and they mentioned that this is a common problem with the polos mentioned by Lindsay saker in welkom. I have had this issue " now I have had a continuous problem where apparently the hub is warped and every time I apply breaks the wheel shutters a lot and this has been fixed and now happening again. I have lost soo much hope and keep spending to keep an apparently good vehicle on the road running. Other issues I'm having: the remote car keys don't open the windows at times. I have had my windscreen replaced for the 3rd time. I think this is caused from the shape of the vehicle it just seems easy for stones to flick up from trucks on a high way to directly damage the windscreen. The vehicle has a plastic fender piece and always comes loose I have had to eventually take it off so irritating. The hand break leaver pouch is coming off just by pulling up the hand break.
I personally advise anyone to stay away from the polo 1.4 comfort line 2010 , I don't even want to sell this car to anyone else it prob better off to be scrapped in my opinion . I cant say anything else but maybe I was the unlucky one, its true what they say, you make your purchasing decisions by the experiences you have and I definitely won't purchase another VW again and think its an unsafe vehicle especially if you have a new born on the way and the car sides. Id definitely go for any other car. and I ask all readers to contact me and inform me of any other makes of cars with faults as in the next decision for me needs to be the right one. It seems that VW is manufacturing by mass and not conforming to their promises.

I recently discovered that when purchasing my 2011 Polo Vivo an aftermarket airconditioning unit was fitted by McCarthy VW. The vehicle was also covered with a 3 year maintenance plan. Ever since the fan belt on the vehicle was never changed when it went had gone in for its services(recently brought to my attention) because the air-con was aftermarket. I was recently stranded on the side of the freeway because of this! The fan belt shredded to pieces, I was told that because of the aftermarket air-con unit the fan belt was not covered on the warranty nor maintenance plan yet this was fitted by VW. I see no need in adding extra's when purchasing a vehicle from VW because in the end the warranty falls away anyways! Am truly disappointed & disgusted with this type of money making schemes.
I will not rest until I put as many people as I can off from buying a VW.
Yours Sincerely,
Disgusted Consumer!

September 19, 2013
This letter is being written regarding a few concerns that I have with the Volkswagen product. I purchased my 2010 Volkswagen CC in 2012 from a private party that had to sell the car because of the potential of a loss of employment.
This car was not purchased because it was neglected. The owner took care of this car and I have driven it since purchase. October 2012 the horn stopped working and I had the mechanic replace the fuse. A couple days later the horn stopped working again. I again replaced the fuse. The car was not driven very much in Nov, Dec, Jan, Feb, Mar and April because I use it as a summer car. In May I noticed the horn didn't work again and I replaced the fuse again. The horn a few weeks later completely stopped working in May 2013.
August 2013 I was stranded in the parking lot after a doctor appointment. I had the car towed to a local mechanic which was covered under my insurance policy. Once the mechanic looked at the car he recommended that I have it towed to Volkswagen Fairfield, Ohio. I called my insurance company and was informed that the tow would not be covered ($89.00). When the tow company came to pick up the vehicle the individual was able to start the car and drive it onto the flat bed.
The Volkswagen arrived at the dealership starting and a diagnostic was done ($95.00) The results of the diagnostic was no issues were found. At that time, I had the dealership look at the horn issue and found that the clockspring was broken ($95.00) for diagnostics. I believe this is a huge safety issue and thought I could get it repaired at that time $345.50 plus the 95.00 diagnostic was a bit much for a safety issue of a car that is only 3 years old. I believe this is a defective mechanism. I called Volkswagen Customer Care line and was informed that this clockspring is not covered because it is past the warranty period. The warranty period is 3 yrs/30,000 miles.
I picked up the Volkswagen at the dealership which cost me ($212.00) to simply have all the diagnostics done and drove it without the horn working because I knew I had a bigger problem coming when the car would soon have a second episode of not starting. Well, it has been a month and the car stopped working and again I was stranded. I had the car towed to Volkswagen Fairfield, Ohio again which was 23 miles of which my insurance paid 16 miles. The diagnostic was not charged to me again since I already paid for the same problem previously to diagnose. The outcome this time was that the High Pressure Fuel Pump needs to be replaced. The cost is ($479.56) to have this repaired. Again, it is not under warranty. I am asking is this normal for a 3 year old car to have two major issues?
1st visit to Volkswagen 212.97
Tow 1st 89.00
Tow 2nd 40.00 (approx.)
Repair of Hi pressure Fuel Pump 479.56
Pending repairs 345.50
Total Cost $1167.03
This is the total cost of a car that I purchased to bring it up to par that I thought would be reliable and give me at least a few years without having to come up with safety repairs or a malfunction's of a device. I am very disappointed in Volkswagen. I am not asking for a handout but as a single woman who wants reliable transportation I should not have to be forking out this kind of money to have a safe car to drive. I am also still making car payments on this car. I have spoken to Volkswagen Customer Care twice and have written customer car an email. I haven't heard from anyone. I just hear that it's on record. Maybe someone on this site will read my concern.
Yvonne M. Fernandez, Owner of Volkswagen CC Sport
1358 shaker Run Blvd Lebanon Ohio 45036
513-578-2087

Jeremiah McQuown
from Philipsburg, PA
Bought new Tiguan 7/14/2018 with circular deep scratch on drivers side front door. Dealership said was going to repaint circular scratch and we would never know it was scratched. Repairs were made with a paint pen and now looks like a bullseyes on the door. This type of work is unacceptable and won't settle for anything less than completely fixed . Call me ASAP (814)577-9946.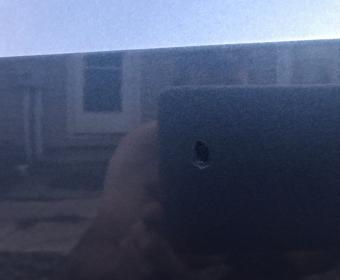 Eric butler
from Rockwood, MI
My 2013 Volkswagen CC only been serviced at Lafontaine since I've had this car took it in for 80,000 miles service and the service manager never looked up my service record and over charged for the service and didn't perform everything that I paid for

Andre krog
from Lydenburg, MP
Three years ago my vehicle started going in to limp mode on long trips, I took it to VW Highlands and after spending several thousand rands they could not resolve the issue. They then referred me to VW Nelspruit and I spent even more money there. After returning the vehicle twice and even getting my headlights stolen and replaced with damaged lights they could still not repair the issue. After neither workshops could resolve the issue I made peace with the issue as it seldom caused this problem and could quickly be resolved by turning the ignition of and on. Two months ago whilst travelling to Polokwane the timing belt broke on my vehicle and I had it towed to VW Highlands to have it repaired even though I was sceptic after the previous incident. They quoted me to have the belt, tentioner and pulleys replaced. A week or so later they contacted me and explained that the valves were damaged when the belt broke. They quoted me and I accepted the quote to repair these also. According to them the vehicle was misfiring and would not run after this work was done. They then proceeded to check several things on my vehicle including wiring, injectors etc. They finally informed me that the engineering work was not done correctly and would need to be done again. About two weeks later they informed me that the vehicle was done and I went to collect it. I test drove it and found that the brakes were not functioning correctly and that the car had no power. They then quoted me an additional cost to replace wirning harnasses and fuel injectors at +- R60 000.00 to fix the issue. I refused and explained that the vehicle was running fine untill the timing belt broke. I received the car back this week and found that the vehicle is still idling unevenly, is shaking and has now gone into a permanent limp mode with the engine management light constantly on. I returned it to them the next day and was told that the work they have done is good and that the vehicle must have had these issues prior to me taking it to them as I told them that the car goes into limp mode every so often. They then told me that they will not continue working on the vehicle if I did not replace the valves and harnes and had they known that it was going into limp mode they would never have accepted my vehicle for repair. I have driven VW my whole life and have of late regretted that decision. I will now have to find an alternative repairer to fix something that I paid someone else to repair as clearly the OEM is of no use.

Mercier Ingraham
from Raleigh, NC
Hello, Corporate of Volkswagon Dealership,
I took my car in originally in December 2016 because my car was driving really slow, sluggish. Serviceman Cory Robinson informed me it was the Catalytic Converters. I explained to him numerous times I had them changed and nothing was found wrong with them. He later checked and told me it was the Timing. I agreed to have them repair it because I was told it should last up to 5 years if repaired.
The next day, I contacted them to return the car because the Engine lights were coming on and oil was leaking. I returned the car and received it back with more complications but I kept the car because 2 months had past while (Gunther Volkswagen) were working on and it was drivable.
In June 2018 of this year. I returned the car because It was doing the same exact thing I had repaired and paid $5,144.21.
My new serviceman Clifton Clarke informed me that I was told what the problems were previously (Timing Cam) and I refused repairs. I informed him I brought my car in for repairs and that's what I paid for and no work was refused or any other problems found wasn't brought to my husband and my attention. I contacted Gunther Volkswagon to email me a copy of my receipt of my bill for the original service and I noticed they added information that was not included at the time of payment and noticed they included a statement that I denied repairs which I did not. I was then given another bill totaling $6,588.76 for repairs a 2nd time for the same problem. After complaining to Mr. Joseph Healey/Service Mgr and as he continued to accuse me of denying the service (which I paid) through emails that were sent to/from Cory Robinson and myself, he determined since he couldn't find where Cory Robinson informed me of the additional problems, he would repair the car without labor.
Again, Throughout emails, Calls, and time wasted, I asked for my car back several times without the repairs and made phone calls to Mr. Clifton Clarke for a date to pick up my car from the dealership (Gunther Volkswagon). As of today, I still, have not received my car back.
my car back.
I am completely and extremely unsatisfied with the services of Gunther Volkswagon. I paid a lot of money to have my car repair and within a year and a half, the same problems occur and I have been accused of lying of refused services to repair my car. I would not want to pay over $5000 and not have my car repaired. I paid for what I was told and that was The Timing. Now, that the car is returned with the same problems, I'm informed that I refused the repairs at which I paid for.

Stephanie McRae
from Fredericksburg, VA
I just purchased a 2019 VW Jetta and have had nothing but problems, I have been in the service department four times and still the issue has not been resolved. I have a check engine light on and a loud whine coming from the back. The service tech have changed three items and still nothing and today I was given a loaner because they smelled a foul odor coming from the engine. I have yet to make a payment that is how new this car is and I am very unhappy about this situation and think I should have a replacement car because this is stressing me out. I was so excited about this new Jetta but, now I have nothing good to say about the car or the company

Alinda s. Gardner
from San Diego, CA
I purchased a NEW 2014 CC just over a year ago,. Because the vehicle had sat on the lot, I have had several problems with the car, and getting Volkswagen to cover the issues, tires, windows, smelly air-conditioning, etc... Yes the car is over 4 years old, but I purchased it BRAND NEW with less than 35 or 40 miles on it. Currently, my battery is no good, dead cells, etc. The lights were not left on to wear the battery down, nor any other item which would cause the battery to run down. So I have a New vehicle that I cannot even drive. I don't feel that its fair, nor is it good business ethics that Volkswagen is refusing to replace or cover the cost of a new battery.
I spent my lifesavings to pay cash for this car, so that I could avoid these types of problems. Please address my situation as soon as possible.
Thank You
Sincerely,
ALINDA S. GARDNER

Adrian Porro
from Port Saint Lucie, FL
The cost of service in my vehicles (I own 2 VW). The latest: the metal door to access the gas cap doesn't open To repair $ 280.00.
A headlight bulb burn out: to repair $425.00 (due to the design the whole front of the car need to be removed). The clamp that attach the turbo with the engine came loose: to replace the clamp $ 1,500.00 (I was told that it was integrated to the turbo and it need to be replaced also). AM radio doesn't tune in: to repair $ 700.00!!! I feel that I own a Bentley instead of the "people's car"!

Carol Gaal
from St Louis, MO
Attached is the estimate from Dean Team of Kirkwood to replace what should be in my vehicle.
The molding is attached to the windshield in this estimate. They stated that is how it is replaced.
Attached is the car data that describes what was in my vehicle when purchased.
The vehicle had the original mirror and windshield until it was replaced under R/O 8199191/2 at VW Suntrup location on S. Lindbergh, St. Louis, MO. The mirror attached to the windshield is not mine, the molding is loose on the passenger side and completely missing on the driver side.
This windshield is not mine. Suntrup used Auto Glass depot to sublet the repair.
I was given an insurance claim number separate PA 1474383 Advisor was Doug Koch.
I expected the repair to be done properly and in line with VW specifications.
No one discussed this with me, nor explained what happened to my mirror or molding.
The Suntrup VW dealership tried to charge the full deductible $250.00 without a proper invoice showing what amounted to $250.00.
That is why I refused to pay, it the work was not to my satisfaction.
Suntrup's Service Manager Mason and Office Manager Gayle Kohring (I have the letter) called me a liar. Mason demanded that I apologize to his staff for not remembering what my mirror looked liked. Other words, I was bullied.
Would Mr. Suntrup allow this customer service? Do you allow this?
I wish not to return to that location.
I want the windshield removed with whoever's mirror it is, my original mirror replaced, the windshield with the correct molding and specifications.
Auto Glass Depot should not be paid per Suntrup's Office Manager's instructions that they should.
I have every right to dispute the charge with my credit card company.
Please let me know what action you can take against this VW dealership? I'm seeking my original mirror replaced (bottom photo and part number documented on my data sheet and Dean Team estimate) and correct windshield with the molding (Dean Team estimate). Suntrup will not take responsibility for quality work and I want to know what happened to my mirror and molding.
I wish to return this mirror and windshield to Suntrup and have the windshield done correctly and my mirror order and replaced.
I have exhausted my time, trouble, and stress in this matter.
Please see the documents attached.
Carol Gaal 314-752-3955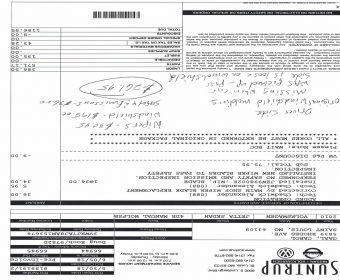 Johnken Esterhuizen
from Johannesburg, GT
i bought a VW Amarok 4 Motion from Monte Carlo Auto in Sandton in March 2018. It`s VIN No is SJNFCAJ10Z2870541, 2015 Model.
The Amarok gauratee is untill December 2018. I took it to Rustenburg volkswagen as the Head lights doesn`t want to set up and down. They said that the lights got water in it and that it was tampered with and that they need to wait for the factory rep to visit them to decide. It is now 3 months later and the rep did not pitch up. I urgently need assistance as the time is running out. If VW cannot assist i must fall back to the dealer.
Please assist
082 825 9712

Sheron Rogers
from Phoenix, AZ
I contacted customer care re ongoing issues with GTI 2010. I've spoken to several reps to no resolve. Escalated call to supervisor Debbie G case# 180534458 She advised there's nothing she's willing to do. To add insult to injury, she advised if I'd like to buy a new vehicle she would provide a $500.00 voucher.
I brought my to your location in Virginia Beach for diagnostics in March/2018. I was advised the intake manifold needed maintenance. After picking up car in less than 1/2 mile car broke down dead stop. Returned to dealership to be advised the injectors were now broken. It was agreed when speaking to service, damages were service errors and they attempted to repair only to return once again. one week later car stops with ignition coils being the next issue which lead to injectors again being broken. Now I'm told valves are bent, engine won't start and engine replacement is recommended for $8000.00 . I'm requesting restoral of my vehicle and or engine replacement at no cost to me.
Your attention is appreciated
Sheron Rogers & Marqus Simpsson 305-469-9137

Terry F. Rieman11790 SW Barber Street, Wilsonville, OR 97070
from Wilsonville, OR
I leased a 2017 Jetta SEL Sedan from Armstrong VW in Gladstone, Oregon. In the winter of 2018 the rear window defogger stopped working in
a couple of places on the rear window. I took it to the dealer Armstrong VW twice and have called 3 times to see when it will be fixed but they have refused to call me back. I just want the defogger fixed but I can't even get a call back on the problem.
I have been a loyal VW customer since 1989, but these people don't really seem to care. Please help me. My account number is 810220684
Thank You
Terry Rieman
11790 SW Barber Street
Wilsonville, OR 97070
Ph# 203-640-3347
terryrieman@yahoo.com

Raymond Bleaken
from Bristol, ENG
M y complaint is regarding water ingress coming from rear door under door card and the response I received from Heritage VW in Bristol when I contacted the service department.I was made aware of the fact that they had received very few complaints regarding this fault,this i could not understand as the internet is littered with complaints regarding water leaks into interior and in my opinion there should have been a recall to cure the fault. They advised me that my vehicle was out of warranty as this is not covered by the corrosion section even though it has only covered 24,000 mls:
The solution I was told was to book it in for a diagnostic check to find the fault ,this wold be at my expense at an hourly rate of £144-00 per hour and that they would require it for at least 2 days, I consider this cost to be extortionate and unjustified and rip off to your customers.
I have however located the cause of the leak and rectified it ,it was getting past the completely useless seal around the speaker aperture where the pop rivets were the the plastic was broken in 2 positions rendering the crap seal useless, I removed it and replaced it with mastic and used self tapping to secure speaker pulling them in evenly . As these doors have never been touched before I can only surmise the damage was done during initial assembly of the components I have done both rear doors ,it took me approximately 4 hours not 2 days as required by so called expert technicians using gold plated tools I imagine with rates like that. I suggest the company should review their production and quality control method forthwith. I shall be looking to retrieve recompense from Volkswagon for my work.
I would add that I am a experienced HGV mechanic now retired and am well aware of all the antics used to fleece loyal customers. I am losing faith with volkswagon I always considered them to be producing cars of good quality but i am fast losing that belief sadly. .I would like a positive response from the company as I have been a loyal customer for many years buying new cars .
Regards .R. D. Bleaken

Abraham Olivier
from Johannesburg, GT
I bought a second hand VW Amarok (13 April2018) from NTT Volkswagen in Potchefstroom. On delivery of the vehicle, I found no equipment/tool kit to change the tire. I notified the salesman who promised to deliver to me. Up to today all empty promises. If I have a flat wheel, I have no means to change it. The license disc and number plates is registered in a different Province to where I stay. I stay in Gauteng and the license and number plates indicate North West Province. If not resolved with haste, I will give formal notice to cancel the purchase and take steps to claim for expenses incurred.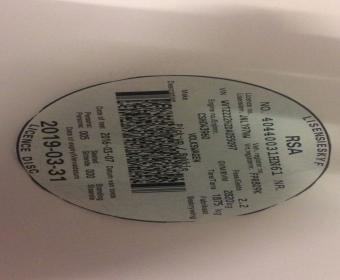 Khaled Mohamed Abd Elaal Kholeif
from Cairo, C
My car is Passat 2011,and mileage (26,600 Km) I live in Egypt, Since 2011, I am facing a lot of gearbox problems started first with losing power during driving, then feeling vibration when trying to move forward from low speed, one i heard a very loud noise and then the engine power off.
each time restart the car solve the problem , and when i contacted your service agent in Egypt at that time they told me that it is software transient problem
Last month it started making strong shakes between gear shifts, then the check engine lamp lighted
I delivered it to the (Egyptian Automotive & trading Co. on 27/3/2018 under (job No. 354391) and Owner code C37196 at Obour City - Cairo Egypt
Since that date they do not want to replace the broken parts since the car is still running, Also they refuse to write to me that the problem is solved and i am in a bad need for the car and their response is very poor
They do not care about the lighted check engine lamp, or the safety for me and my family
They advised me run the car with these problems until complete failure at any time or anywhere so you can change the broken parts
Till now they still have my car and i am ready for any query from you. Please help

Obakeng Tlou
from Johannesburg, GT
I bought my first car in Gezina 2017 May and It started overheating, eventually they took it in and paid off the car. I got polo Tsi in November and to date I have not received my Car Disc, Arm rest and Spare keys. I have been calling for the past months and Paul and Mxolisi his Manager keep promising Me that all will be sorted but I have not received anything since. I call everyday and I am being ignored since they now know all the contact numbers I use. I was also promised that they will pay back the last debit for the first car and that has never happened and I eventually reversed the debit order with the Bank the next thing I am handed over by Wesbank. I honestly do not know what to do .please help.

Had my wife's car about a month (not exaggerated ). Got car back and when we got home found could not lock car either by key fob or buttons on door...

I bought a key at vw baron postmasburg i received nw it mst be programmed suddenly the system is offline,what fo i do in such a case since friday till now

Makhoba Bongani
from Durban, NL
Good aftrnoon
I am started contacting VW finance on 20 December till January making follow up call and finally I was ignored.VW was overcharging me 4 months and I was asking a refund. VW refunded ne with R300 that wasn't enough. I will be glad I can be paid up for all these months. Im writting a complain VW ambudsman to assist me to convice vw finance to refund for all these 4 months.

Minah
from Johannesburg, GT
Upset and disappointed with the bad servoce I got from VW kempton park on saterday the 13th Jan 2018.A guy named Bongane and the other 1 whom I ddnt get his name were so so cold @ me as if they were doing me a favour.All I needed was for them to reset my car as it was showing the spanner.They started asking me questions as if they thought I was taking chances I'v never brought my car @ that workshop.I'v taking my car tp that workshop for the past 5 years..The attitude they gave me was shocking.RRJ069GP you can check how much I paid on my last service and when.

Mpho Matsie 9205080545086
from Mokopane, LP
I bought my car in February 2017 , within a weeks purchase I complained to my dealer about my car speakers not working (3) , I was advised to have it looked into. I went to Alan Husdon Motors in Nelspruit on the 11th October 2017 to have it serviced and they checked the speakers and I was informed that it was tampered with , and it was not VW equipment used and it would not be covered on the warranty . I them emailed my dealer whereby I have not heard anything from them.
What should be the way forward at the moment ?

Lim Jit Teng
from Kuala Lumpur, 14
Volkswagen model Passat CC 2.0, approximately close to 6 years old. Mileage done to date is 19,742
Sent for servicing at authorised dealer work shop. The interior roof cover gave way. Work shop personnel deny responsibility.
Where do I stand under this situation ? The interior roof cover was intact when I sent in my car for servicing.
The car is only close to 6 years ago how could the interior roof gave way. If is not the fault of work shop it must be manufacturer defect.
Please advise .

Judy Endo
from Harrisburg, PA
I purchased a pre-owned VW Beetle from the VW Dealership in Larksville, PA. I work three jobs, and this car is my only means of transportation. I was recently unable to shut off my car, and for this reason it is not drivable. Told it needs a new ignition system installed, part is special order made to the specifications of my individual car. Part must be pre-paid before ordering, then must be assembled, shipped, and installed. Time frame I was given for this job is a week or more. In the meantime, I am without a vehicle to get to my jobs, and I cannot afford to a car rental for this period. I was told by the dealer that they have no loaner available to me. I contacted the VW Dealership 25 miles away, Kelly Volkswagon. He checked and said it was not looking good for an available loaner but that he would review possibilities and get back to me. He did not. It is unacceptable for me to be without a vehicle for this time frame and for the dealership to offer me no assistance whatsoever so I can continue to work until repairs are completed.

eileenad@netstar.altech.co.za
from Pretoria, GT
Good day
• Please be advised that the light from the dashboard came on again
• This started after vw Maponya did my service on my car
• I logged a complain,
• They came to fetch the car
• After a week the light became on again
• You are the first to do the service in my car
• But the experience I get from vw Maponya its ridiculous
• It was supposed to be fixed on the day
• The best way is for you to re imbrues my money so I can go to another dealership that can provide the good service.
now it giving my car alot of problems and the thing is this i pay alot everymonth on my vehicle and paid alot for the service for this to happen i think they did something terribily wrong on my car how can this be sorted out please help

Eugene Khechane
from Johannesburg, GP
My car is at the service on the 28th September 2016 then on the 2nd of October 2016 the car showed a warning light of gearbox error. I returned the vehicle to Lindsay Midrand where the car was serviced and i haven't received the vehicle back. The frustrating thing is that they don't even have any courtesy vehicle and I'm the one who has been phoning them to find out about my vehicle. Initially I was promised to get my car back last week, then I was told it will be ready today 18th October and now it is still not ready.

Nikki Potts
from Miami, FL
My car is in for repair and they are buying parts that don't even need replaced. When i got the original quote he said i needed a control arm, ball joint and new tire ( not rim). I had a front passenger tire go flat on Tuesday before the hurricane, the dealership couldn't get me in till the next week so i went to firestone and went to tampa. On the way home the same tire blew out and i had it towed to dealership. I was getting a free replacement from Firestone so I show up to get the old tire and rim.
The dealership comes out with new rim. I go to Firestone they want to see old one. So I go back to dealership get old tire go back to Firestone stone. After the inspection they guarantee me their is no need for a new rim. I'm being scammed. I need a call ASAP to fix this. Also they are claiming this isn't covered by a warranty and it should be it's a brand new car bumper to bumper. Also my loaner should be covered their trying to charge me for that. Now that I am being scammed I shouldn't be paying for anything this is freud and true customer disloyalty!
If you don't want to be true to your customers I will take this further. This pic below is day of tow. I will be taking pics of tire today because I still have tire there's clearly nothing wrong with it.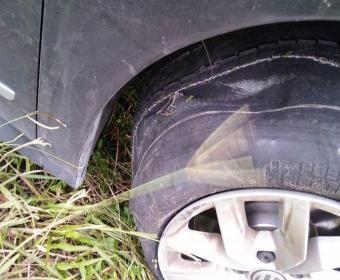 My sister has a financed car with them and was told false information about repossession. They told her she was ok with her payments and wouldn't be repossessed and she was. The tow guy said they don't want you to hide your car. They are so unprofessional and the finance lady Melissa at x 5023 , was arguing and fighting with her. This women needs to be tought how to treat customers. she told my sister she wasn't even a customer and that her husband was the customer. He finaced the car and gave it to her. They have given her so much trouble over this car that's been in the shop 12 times and it was new. They make you hold 45 minutes each time you call.

Leilani Bingham
from Johannesburg, GP
I am a VW fan and I am having serious issues with regards to my VW Polo 1.4 Comfort Line. Ever since my 1st service I advised the service department that my breaks are making a noise and every time they say it was full of dust and is fine now. Apparently in April this year my breaks were replaced but hey it is still making a noise and now I am being told it is the rear lining (not sure what it means).
I then did some research and spoke to various staff in VW as well as a previous Service Manager who told me it is highly impossible for my rear breaks to be finished as the car is on 74000km unless I am using the car to spin and make donuts, which I have no clue how to do.
Secondly I requested a service history and was told by the Mooi Street Branch they cannot see the previous services as it was done by Krugersdorp branch, which ticked me off as it should be 1 system. I called Krugersdorp Branch and to my surprise they can see everything and even told me that the guys in Mooi Street are lying because they use 1 VW System. My air conditioner is also giving me endless problems as last summer I had to drive in a very hot car as there is a knocking sound coming from the front left side when it is switched on.
I was than told there is a minor leak and they cannot fix it and I should wait for this summer and if it makes the same noise I should bring it in, well it never went away. I am sure I will be given the reason your warranty expired and than I will sit with the responsibility of fixing it myself. I want my car fixed properly as I never had any issues with VW before but I am highly disappointed now and maybe I should look into changing to another Brand. I complain and complain and nobody seems to care.

Andre dos Passos
from Johannesburg, GP
As a loyal vw golf driver. I was very disappointed of the display of cars at the SA Festival of Motoring. You had a racing car that cost 3mil +, with a guy giving us figures that I don't understand. (0-100 in 3sec......horse power?) that I was not interest in, a toy car set that is way out my age group, but not 1 new golf Gti or type R. Seeing that I drive a 2007 Gti and could be in the market for a new car. What I can tell you is. I saw beautiful Mercedes and Bmw that got my interest. Please if you going to do something do it properly.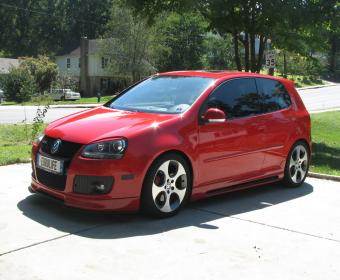 Michael Moy
from Baltimore, MD
I returned my lease on June 20, 2016 and Volkswagen Credit has been sending me mail indicating my vehicle has not been returned yet and they are continuing to charge me for my lease. It's already been over 2 months since I've returned my vehicle to the same location I leased it from Bay Ridge Volkswagen, and the employee never notified Volkswagen Credit that I returned my vehicle. I spoke to the manager Jorge who stated she will follow up on this matter and return my call but she never called me back. This was my 2nd lease from Volkswagen but after this experience, it will be my last. It seems like there are many follow-up calls to get me to lease a car but afterwards I am left on my own.

Karen O'Brien
from Falls Church, VA
I have a 2013 Passat SE and so far have had 2 faulty door locking issues. The most recent one was fixed today when they found that the driver's side door lock/latch failed. The technician told me that this issue was prevalent with this make/model/year. Further, the technician informed me that the new door lock/latch that was installed was an improved by Volkswagen because of this issue. I do not understand why, if it is a common issue, that this repair was not covered under a safety recall. This is not something the customer should have to pay for when the lock/latch was faulty to begin with.

Majella Warnock
from Belfast, NIR
In 2012 I purchased a VW car in Northern Ireland at a considerable price. As you can imagine I was extremely disappointed to learn that my car was in fact part of the emission scandal. No where on your website can I find any information on how to apply for compensation for the considerable depreciation in value this has resulted in. In addition this has required me to take a full day off work to have this fixed and also to incur the cost of a 60 mile round trip. I anticipate a reply in 7 days with information on how to apply for compensation or otherwise I will be seeking legal advice. Under the conditions of sale this car did not turn out to be what I thought I was purchasing.

V Reddy
from Johannesburg, GP
My vehicle switched off in the middle of the road on the 30th of July. I had it towed to the dealer who advised me then that the clutch plate was damaged. The vehicle is 18 months old and had no signs of the clutch being damaged yet the dealer refused to have this covered under the warranty. I have escalated this to VW head office and two weeks later I am still waiting for feedback. Nobody returns your calls.
No manager is available to escalate to and it seems the dealer and VW support each. I am not allowed to speak to any one senior and Earl Frans will not give me further details. They cant promise me when my vehicle will be sorted. I am not in my third wheel without a car. This is my fifth brand new VW that I have purchased and I now will be escalating this to the complaints line.

Yousef Elmasri
from Riyadh, 01
I would like to submit a complaint about your agent in Riyadh/ Saudi Arabia "SAMACO". I am an old customer in SAMACO since 2003, There is a problem in my car VWGAL27L38D005586, a VW 2008, which is the " Drive Shift ". I used to maintain my car regularly in the agent's company since I bought it, as well as changing the oil too, which means I have the " Good Will " membership. The piece is available in stock and its original price is 8877 Saudi Riyals. The maintenance gave me 25% off the original price while I should have a special discount according to my Good Will priority.
The new maintenance team is not cooperative at all, specially the manager of the maintenance department. In comparison, I have other German manufactures, Mercedes Benz and BMW, their maintenance department is much more accommodating and helpful. The experience I have had with the current VW maintenance department was very unpleasant, they were somewhat disrespectful and rude in the way they were handling my complain and they were also very dismissive which is very insulting to your reputation and company.

Zubair Yunus
from Pretoria, GP
have taken delivery of my Vehicle on the 13/07/2016. On the 19th July which is less than a week i am experiencing Major issues with my Vehicle. The EPC light went on as soon as i started vehicle and the car was jerking heavy and miss firing. I contacted the Dealership to tell them and said u should go to the nearest VW dealer which was 1km from me. I managed to get to Dealership and vehicle is now being stripped and head is going to be removed. The vehicle has 3 Year warranty, 50,000km and i'm sitting with this huge problem which i don't even  have a Courtesy Vehicle from VW.
Firstly, i am very disappointed in my Purchase of Vehicle above from Weiss Volkswagen-Durban. I have also spoken to Salesman to confirm Vehicle, Condition, Test Drive etc. Then i have no Vehicle to use or VW don't even arrange a Courtesy Vehicle. I have made a decision and don't want this Vehicle any longer because the CrankShaft and Engine has been removed and reinstall. My job requires a vehicle daily, and now I'm sitting where the vehicle is currently with major mechanically issues. My clients and my work is at stand still. I really don't want future problems and my only resort would be the Ombudsman. 

Murad Morgan
from Cairo, C
I have Passat model 2010 with only 52,000 km became out of order suddenly. I was told by ESTC Egyptian Automotive & Trading Co. That the spare part, Mechatronic, is not available and it needs 3 months to fix my car. This excessive delay to get my car fixed is unheard of. Please do something in this regard. My car will towed on Friday to service center in Aborawash Egypt.

I purchased a brand new Vw Jetta 2014 model. The salesman was fantastic. He gave me a fantastic price and assured me that I'll fall in love with the car as time goes by. Well what a load of crap that was. A day after my purchase I noticed the price he gave me was the price they were selling the vehicle for. I've had the car for less than 2 years and the car is constantly in the shop. The lining on the roof come completely off. The seat belts in the back did not work. This was suppose to be a BRAND NEW CAR. I've always kept the service on time, keep in mind it cost $485 each time.
Now it needs a new fuel pump that is gonna take 2 weeks to get the parts. I'm left with no car and its school holidays. The shop won't supply a loan car as they are all taken. That just goes to show how shady this car yard is, if they don't have any loan cars. I'm extremely pissed off at the company and the staff for there lack of help. Their your best mate when trying to sell you a car until you need help from them. I totally regret my purchase.

Linda LaMarre
from Castro Valley, CA
I have heard so much from the news and from numerous lawyers letters to sue Volkswagen. I have no desire to sue anyone, I want a car that works and doesn't break down (apart) when I'm using the vehicle. I have my 2012 TDI Jetta wagon in the dealership because the trunk latch broke. I don't slam the doors and feel that the latch should last longer than 3-1/2 years. All my other Volkswagen's lasted longer than this 2012 model has. I was told by the service department that other people have been in with broken trunk latches.
They had to do a diagnostic to find out that it was just the latch. Now they have to contact the warranty place to see if the latch is covered under my warranty. My car has been in the shop for 2 days now and they have to keep it until tomorrow just to see if the warranty covers it. They estimate the repair to be $500.00 for a latch. If other peoples trunk latches are failing then I believe there should be a recall. Please advise me of why the newer cars are falling apart while the older cars are still intact. I'm thinking that Volkswagen is not the company it use to be and I should see my Volkswagen's and go with ANY other dealer but Volkswagen.

Shehab Eldin Emad
from Mahwah, NJ
I have a complaint as my car ( SEAT IBIZA 2013 - Body # 133345 / Motor# 184719 ) breakdown since 29 March 2016 and held at your center in Egypt Abu Rawash office since over 3 months. No positive action to solve my car problem during last 3 months. The gear box was stopped suddenly and your agent in Egypt promised to solve this problem to change it during one month. But nothing happened and I rented a car during last 3 months.

Debbie McNeal
from Detroit, MI
I've moved from Virginia to Pennsylvania a year ago I have yet to receive anything on the emission system stating what I need to do please let me know what I have to do in order to get this fixed. I have received several letters from lawyers wanting to help but I wanted to go through Volkswagen first.

Wassim ghazale
from Manama, 13
I bought my 2011 Touareg from the dealer in Beirut and the guarantee ended in April 2016. 3 weeks ago I was driving with my family and I heard a noise in the front of the car. I called the road service and they adviced to take it to the service center. After 10 days in the service center they came back to me to say that they should open the engine to know what was going on. After that, they came back to me saying that the Touareg engine needs to be changed which was a big shock for me. (knowing that is was the second touareg I own). Today I received a call from the dealer saying that VW will cover 50% of the cost of changing the engine and I will have to pay more than USD 7,000, (knowing that I'm still paying the installments of the car).
The situation is really shocking, how the biggest engine at VW will have this damage knowing that I have never in my life change oil other than at the dealer. I have never added even water to the car other than the dealer. the car was at the dealer 2 weeks before for a full service checkup and it stayed there for a week where they changed the water pump. I kindly need to ask for a contact to talk to and give all the details because the situation is not acceptable.

Isaac Pulu Nkoana
from Pretoria, GP
I am an owner of Polo Vivo Vin --AAVZZZ65ZEU029732, bought the car in February 2015. With the purchase price I included a product that will ensure the car is serviced for up to 120 000Km as it is used by my daughter who is a candidate attorney. The product cost me about R15 000. When I took the car for 30 000Km service, I was told that the front break-pads are at 30% and I must pay R1700 to replace them. I went To Lindsaysaker Kempton Park to complain about the warranty product they sold to me when I bought the car.
They told the product that I bought was not suitable for my situation and the gentleman who sold it to me did not explain it to me. They promised to cancel the product with immediate effect (6 May 2016) and apply to you for a refund. I was contacted by Fiola of Lindsaysaker Kempton today (18 May 2016) to tell me that the request for cancellation has been denied. Please tell me what is my recourse (Action to be taken to recover my money) in this situation as this is a mbad product.

Duwayne Oliphant
from Mountain View, CA
I drive a Polo Vivo Maxx which was due for its 2nd service (45000km). I made the booking in Kimberley for Friday and thought it was actually quite convenient as there was a noise whenever I turn the steering wheel. I was in no rush to get my car back because it was the weekend and due to the amount of traveling that I do for work during the week, I prefer to not leave my house if I can help it. I received a call at 17:10 to say that my car my car would be done at 17:30. I arrived at VW around 17:40 and and only left there around 9pm as my car wasn't even close to done when I arrived at 17:40. It was raining so I was promised that I could bring it back on the Monday for a wash.
When I drove my car again on the Sunday, I quickly noticed that it was pulling drastically to the left and had a very noticeable knocking sound as if one of the wheels were flat. I went back on Monday and they were "too busy" and "fully booked". I decided to be understanding about it so I then made a booking for the Tuesday morning. I took my car back the Tuesday morning and it was only seen to late the afternoon and wasn't even worked on. They reckoned the car just needed wheel alignment and the rude lady who was apparently the manager said I should take it in somewhere at my own expense to have it done.
After 3 days of not being able to work, having to constantly be on their cases for updates and only got lies, my car is still not fixed, I am now forced to travel with it in the condition that it is and "the slap in the face" of everything, my car is ridiculously filthy inside and out. Please help me, this is not right and very unfair. I don't understand why I was treated this way because I really feel victimized. I can't even say that I was rude to anyone about this yet I am pushed aside and left out like a dirty dog with no resolution on my repair/service.

Satinder Duggal
from Delhi, DL
We have a 2012 Volswagen Prius which has about 80,000 Km on it. We live in Gurgaon, India. A couple of weeks or a month ago, the gear stopped changing - could only be driven in 1st. Our driver took it to the local dealer - Frontier AutomWorld in Gurgaon. They photographed & sent out computerized reports to various dealers in India & then finally to Germany. We were without a car for almost a week Nothing was wrong, apparently.
However, the same thing happened yesterday. Once again, we will be subject to the same procedure & be without a. Car from anywhere one day to 3 weeks - as was told to him yesterday. Never heard of reports being sent overseas. I have lived in the US for 35 years - never heard. You shd be providing Comprehensive, qualified Customer Care within the country you sell your autos in. Our Registration No is: HR 26 BR 96 96. You should be having the records on file. Please pull them up & provide with a satisfactory solution to this problem.

Abed parbhoo
from Durban, ZN
I am waiting for 6 days for my car to be repaired. I am phoning no one is attending to me. They take my cell no. and say will call back but they dont. I have not been given a company courtesy car whilst im paying my full instalment without a car.

Charlene
from Mountain View, CA
I took my VW Polo in for a service to Barons PMB on the 18 March 2016. During my booking, i requested for a female service adviser since I did not want to deal with a male. I was appointed a female adviser. It was the vehicles first service and I also wanted the tires balanced, aligned and rotated. Upon arrival at the garage, my service advisor was top busy to assist me and as a result another lady helped me. I noticed on the job card it did not state anything about the alignment, rotation and balancing so I further informed the lady helping me.
When I got home, I phoned my service advisor to remind her to have the tires rotated etc. At 9 am the service advisor phoned and told me that the vehicle was ready for collection and I then asked her if the tires have been rotated etc. And she then said oh she is not sure and will et back to me. She did not get back to me. At 1pm I went to the dealership and the service advisor asked me how may she assist me and I told her I was there to pick my vehicle up and is it ready. She then said yes its ready and she had it brought out front. She did not phone and inform me my car was ready. I drove my car out the door into the parking lot and I noticed a small dent were the paint was removed. It was almost as if a spanner hit the car.
I drove the car back in and asked the service advisor to have a look at it. She then got the foot out and, guess what, there was no footage of the left side of the car. A man with his shirt out of his pants rudely walked over to my car with a magnifying glass and shouted at me and told me that it is a old dent with dust and rust. When I looked through the glass I saw no such thing. He then got rude with me and told me he is only doing me a favor and he walked off. I saw the service manager and said to him I got a problem and he said to me rudely that there is no problem he has already spoken to the guy with the magnifying glass. I then told him to have a look at the car and this is not acceptable.
He did not want to give me a chance to speak and I said to him ''is this how VW Barons treat woman''? He then had a look and said out of goodwill they shall repair it. What goodwill when it was their mess up. I wanted to speak to the dealer principal but he was not in.
I left my details with reception and until to date he has not even phoned me. Makes me wonder if this is the type of management they have that leads to having poor workers with poor service delivery. My car also had grease on it and apparently it's just a courtesy car wash so what type of wash results in grease on your car? I have opened a case with VW head office who also was not very efficient. My main issues are: why do you not accept responsibility when you are wrong and why treat woman as if they are stupid. I was treated in a terrible manner and I am disgusted. I shall never go back to this dealership. I rather drive to Durban.

Christo
from Cape Town, WC
In May 2015 I took ownership of a 2013 Polo GTI which I purchased at Culemborg VW in Cape Town, with the car having approx. 35 000km. Unfortunately, the car has had many factory issues since then which I have been struggling with over the past few months.
Just a month after my purchase of this vehicle, I had a power steering issue where the power steering pump needed to be replaced, as there was no power steering. Unfortunately, I then had to drive with this vehicle for almost 2 weeks before the car could be seen to for power steering pump to be replaced. The reason was due to N1 City refusing to assist with swopping it out under warranty, and I was told to take the car back to where I bought the car. I then returned the car to Culemborg who then had the car for almost 3 weeks, as there was a dispute as to who would carry the costs of this power steering pump. I patiently waited for the repair of my car, as I was mobile with a loan vehicle from the branch.
Exactly 3 months later; as my car is a DSG; I started encountering a gearbox issue, where the cars gears started slipping, as well as that the hill assist stopped working when I tried pulling away from a hill or an incline. The car was constantly in an out of the VW repair shop as every time the car came back as no fault found being found. I then researched the issue and found that the clutches of the gearbox was faulty and needed to be replaced. This process took VW N1 City more than a month to conclude that the clutches needs to be replaced.
Once the car was booked in, it took another 2 weeks to replace (this was done in January 2016). All was well with the car, but I then noticed that there was a knocking sound coming from the car (left front side) when engaging the reverse gear as well as when I went over a hump. The car then went back and no fault was found. This knocking sound continued until about 2 weeks ago. I was doing an up country business trip, when I attempted to climb a mountain pass, the car engaged into a lower gear, I then felt a jerk as well as the engine light flashed. I then immediately stopped the car and checked the service book. There it indicated that the catalytic converter could be faulty and I should take the car back to a dealership for repairs.
I then called the Culemborg branch to find out if a tow truck was needed as the engine light was flashing. I was informed that this was not needed and that I should bring the car in. On my way back I struggled to keep the car idling every time I stood at a robot or in traffic. I then decided the following morning to leave early morning and go directly to Culemborg as the car was then worse and did not want to idle.
Since then, the car has been in the repair shop for about 2 weeks. I was just informed that there is no compression in the motor and this repair would take an additional week or 2 to get repaired. I was also told that this is a manufacturing problem as the car is kept in good condition and the software checks confirmed that I did not drive the car in such a way to cause these damages. I am an avid VW enthusiast and have never had any such issues with my previous VW Polo GTI. I am very disappointed in the fact that if I work it out, over this past 9 months that I have this car, it was in for repairs for more than 3 months over this period.
I am currently looking at purchasing a new car and I cannot make a decision as I love the VW brand and nothing out there is catching my eye. I am writing you this letter as a plea to you to PLEASE assist me. I really don't want to move away from the GTI brand. I was hoping that you could please look into this matter, and if I can ask if you could please have my car swopped out with another same type vehicle. I don't want to reapply for finance, nor do I want to start repayments from the beginning or have my installments increase.
I know that it's not an overnight or an easy decision but i hope that you can assist me with this matter.

Marcia Hermann
from Reston, VA
I have a 2009 beetle convertible and 2 windows do not go up or down. I understand this is a big problem with a beetle. I want the windows fixed. I already had one fixed before the warranty was up. I only have 45,000 miles on my car. Will VW fix this problem? If not I am prepared for a class action suit. There are thousands of complaints from owners.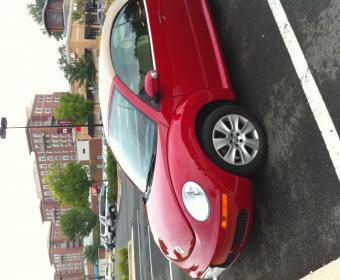 Carol Olson
from Santa Fe, NM
How unfortunate for Santa Fe, NM VW customers that Garcia Motors took over the dealership. I recently had my car serviced and within a short time I had trouble starting the car. I returned to the dealership and found the battery cable was quite dirty. The shop manager did promptly find a mechanic to look at my car. When a request was made of the store manager and shop manager as to who serviced my car no follow up was made. The store manager said he would come over to the service department but I never saw him. No follow up call to me was ever made. So different from the previous ownership by Premier Motors where customer service was a top priority. PM's staff was courteous and very helpful. I truly like my VW Passat but will have second thoughts about purchasing another if this is the type of service Garcia Motors provides.

Neil Coetzee
from Johannesburg, GP
Friday 26 February my car went in for a 90 000km service. I got more than I expected. I had to have a brake fluid service. Poly v-belt replaced. Cam belt kit and brake fluid service. All this cost me a little over R10 000. Now the next day my car won't go. It has lost all power and very weird noise coming from engine. My frustration is I live 3 hours away from your Richards Bay branch. I am a Pastor and I need to be in church tomorrow. What do I tell my congregation. Can't come to church because my VW has let me down. Very frustrated and disappointed.
Have feedback for Volkswagen?
Thanks for your feedback!
Sorry. Please try again later!