Emirates Airlines
Emirates Airlines Complaints Continued... (Page 2)
155+ reviews added so far. Upset? Call Emirates Airlines corporate:

The service of Emirates for Business Travellers is quite bad. I travel 300,000 miles per year and I expect to have accurate information, easy check in and a hassle free experience. This is how Emirates compares to Lufthansa (Business Class): Emirates charges an average 800% premium vs. Economy tickets and gives 75% more miles (LH 100%); Emirates does not have an Iphone application at all (in LH allmy data is stored and I check in in 2 clicks); Emirates has a policy of announcing Boarding (instead of gate open) 60 minutes before departure (on Oct 29th for flight 59 that was the case). People were sitting on the floor. The gate sent a Business Class passenger to the lounge at 8:10 and asked him to came back 40 minutes later.Then he was told the gate was closed, had to take a flight 6 hours later and pay a $250 fine (all was documented with names and sent to the Senior VP). He was asked to go to gate H for re-ticketing and wait in line (EK does not have a line for Business Class tickets at service gate H, LH always does). I travel once per year with my family. At LH, I am allowed to accesss the lounge with my family (2 young children). At Emirates, I was not (even as a Gold Member and Business Class passenger).

Dear Customer Affairs Executive,
This mail is regarding my complaint for the entire process in which I was charged 125 GBP for extra cabin luggage.
Before jumping into conclusions I would expect you to go through all the details below and then try to understand my view point.
Flight Booking reference: FZQH62
1) I travelled from BLR-DXB-MAN on 15th March 2013 with a 6kg trolley bag plus a laptop bag as cabin baggage. Apart from this I had checked-in luggage of total 28 kg. There were no issues at airport and I reached Manchester on 16/03/13 without any problems.
2) This is the case for all my travels; and amongst all colleagues and friends (frequent travelers) this is a clear understanding that a laptop bag is additionally allowed apart from the specified quota of 5-7 kg cabin baggage.
3) Similarly for Female passengers, hand purse is not counted as cabin baggage. My wife (Zeenat Ayesha) travelled through the same route on 19/01/2013 (Booking Ref: M0XQWY) with a trolley bag, hand purse and a laptop bag.
4) While returning from Manchester to Bangalore on 13/04/2013, my wife came to the airport to see me off. We reached close to 3 hours before the flight departure time.
5) We went to the check-in counter of Emirates and I checked-in two bags (totally weight 29kgs).
6) Then the executive asked if I am carrying cabin baggage. I replied that I am carrying two. A trolley bag plus a laptop bag.
7) She replied "Sir, only one bag is allowed". I was shocked as this was happening for the first time with me.
8) Instantly I replied that this is the way I travelled from BLR to MAN few weeks back with the same airline i.e. Emirates.
9) The lady at the counter didn't say anything and handed over the boarding passes for MAN-DXB and DXB-BLR flights to me.
10) It was obvious for me to assume that she had considered my reasoning and I had been allowed to travel with above bags
11) All these things, happened within 10-15 minutes and then I decided to go to security; After ensuring the check-in is successfully over, my wife also left airport for Liverpool.
12) I got my security done and after doing some time pass, I went to area around gate #12 and sat on the chairs beside the gate.
13) After sometime the staff started checking boarding passes and allowing passengers to enter gate #12
14) I also went and but was shocked when I was told that I cannot travel with the two bags.
15) I again tried to explain my points but was rudely told that they did not have time to speak to me and I was holding the queue and many others were waiting to check in.
16) I was asked to choose whether to throw the extra luggage or pay for it. They were so discourteous in their tone that they were not ready to hear anything. May be they were busy with boarding, that means they were not the best person to handle cases of extra luggage. It should have been ideally done earlier at check-in counter.
17) Due to the pressure i was put under by the staff, I dint have any other option but to pay 125 pounds for the laptop bag. How can a person choose to throw the gifts which he has purchased with love for friends and relatives?
18) I also got dismayed with the way the entire payment process was handled. I was not carrying cash so I chose to pay by HDFC international credit card. One staff asked me to stand near the boarding counter as she needed some detail for the card I gave to her. Withing seconds the other staff member asked me to not to stand there. I was disgusted with the way I was treated over there. As if I was a criminal and the staff was doing me a favor by allowing me to travel. I got very frustrated.
19) At the same time I noticed many economy class passengers sitting in boarding area with two bags (I am not counting duty-free bags). So this made me feel more bad. Was I singled out there? If yes, for what reason? Did I look like a fool to them?
20) Finally the payment process got over and I started my journey to Bangalore.
I hope the above details will help you in visualizing the series of events that took place with me.
Right after that moment this incident is haunting me like anything. I have not been able to sleep after reaching back to Bangalore. When I close my eyes, the same scene and the way it was handled comes into my mind. The current time here in Bangalore is 03:01 AM.
If Emirates staff at check-in counter was sure about not letting me with two bags without being charged extra, why she didn't reply to response and told about the extra charges. At that time my wife was with me. I could have transferred 2 kg into check-in bags (which was 28 kg) and returned the empty laptop bag with my wife.
What else could I have understood if she chose to remain silent and issued the the boarding passes to me.
And later during boarding when there is not much time left for the flight and your boarding staff are busy, they suddenly brought the topic of paying extra or throw your belongings. How can you throw the gifts which you have purchased with love for friends and relatives? So pay for it?
What do I understand from the way the entire thing was handled. It's so difficult for me to believe but yes now I feel I have been cheated by Emirates through some staff members at that airport. Issues related to extra luggage or buying extra luggage need to be handled during check-in and not when your flight is scheduled to depart in sometime.
Now I am writing this mail to you so that you look into the issue and refund the amount incorrectly charged from me and compensation for the distress it has caused in my life. This could have been easily avoided if extra luggage issue was sorted at check-in counter.
I look forward to hearing back from you soon. Let me know in case you need any more information on this.
Thanks and Regards,
Latif ur Rahman
Skywards Membership No: EK362418862
Indian postal address:
Siemens Technology and Services Pvt Ltd,
#84, Keonics Electronics City,
Hosur Road Bangalore, Karnataka,
India - 560100

Dear sir , this the socend time i write this my bag was totally damaged and i get it opened , items was lost and damaged and alia airport file a claim file reference ammek3463/20aug12/1423gmt any way amirates answer my coplain december 82012
dear ms shehadeh thank you for your query we will respond as quickly as possible for reference please find a summarry of the information you submitted ,i never heard any thing so far i want an answer that my insuranceompany can start working in my claim even deniel letter thanks ,,,,,ph 919 696 7878

It was our first flight with Emirates and it will be the last.
We checked in at Birmingham International (UK) yesterday, 11 April 2013 at around 5.30pm at Row 81 (flight was scheduled to depart at 9.20pm). There were 3 of us so the total baggage we were allowed should be 90 kg (30kg each) but the (Asian) staff either did not know this or play ignorant. He 'greeted' us with '60 kg only!'. He then agreed and gave us ONE pen to fill up all the tags. He not only would not provide aother pen, he went on to hurry us as if it was late or there was a long queue. Note this, there was only 1 passenger behind us as we were checking in way early!
Throughout the whole checking in, there was not a little nicety coming from this staff, he was cold like we owed him something or offended him, there was no eye contact, no hint of a smile. After we finished, I stood back to observe how he handled the passengers (an Asian couple) behind us. He was all smiles, friendly and looking up with eye contact.
We were full paying passengers and should be treated the same as other passengers. This was a very bad experience.

travel date 18th of feb 2013 from lahore to dubai dubai to glasgow flight no EK 623
CONFIRMED 18 FEB 13
0320 LAHORE (LHE also flight no EK 027
CONFIRMED 18 FEB 13
0730 DUBAI INTNL (DXB)
18 FEB 13
0430 the flight was delayed in lahore passengers were not notifield what was happing the flight left the next morning the emirates staff didnt have any accurate information on the next flight kept delaying the flight . eventually got accomodation for aprox 5 hours . then told by staff at pearl continential to leave and get to airport as our flight should be leaving around 2.30 left at 5.30, could have stayed in the hotel for longer had no lunch . dubai messed the passengers around the children were exhausted and tired walking around trying to explain needed accomadition as our flight was not going until the morning 19th at 8.00 am vouchers were given with difficulty. i was not happy with the service and the way this was handled i had siatica and my feet were swollen with severe back pain sitting and walking around trying to find out what was happining the communication was poor.
i have travelled in emirates many times and have always recommened it to friends and family but unfortuantly it let me down badly and i will think twice travelling with yourselves again . when i reached home i was exhausted had to keep the children off school for days due to the tirdness . i will like you to give me some compesation towards this as i had to make phone calls from lahore to my family to let them know as i didnt have a phone on me it cost me a fortune phoning from the airport also buying food from lahore , hope to hear from yourselves soon

Hi,
I have tarvelled on 9th Feb from GVA to Hyd am satisfied with the check in staff,I am a frequent flier with Emirates and I have a blue card,GVA staff allowed 1 or 2 KG extra luggage in check in even though it crossed 30 KG.
But on 16th I have travelled from Hyd to GVA , am very much disappointed with the staff at check in.I have a check in of 33 KG and 7 kg of Cabin baggage.Though I have blue card tehy havent allowed and demanded to reduce 3kg of check in.Even I spoke to supervisor but of no use.They even behaved not in a proper manner .I am very much disappointed with this act I have decided not to travel with Emirates and I have suggested my company colleagues not to travel with Emirates.
Regards
Karthik

On April 22, 2013, I left the Fairmont Palm in Dubai to travel to the Airport - I was traveling with 6 pp and we left 2 at a time to arrive at the airport - 2 hours before departing on EMIRATES FLIGHT 241 at 9:55. We had pre-assigned seats. The line up was not that long however was taking a very long time. My collegaues were ahead of my travel partner, Susan Lanc and me. Upon reaching the counter , we were told that the flight was full and they were asking for volunteers to take the next flight which was not direct and left about 3am on April 23rd. We were not checked in and asked to wait. We went away to get a coffee and make plans to arrive in Toronto the next day - phone calls and arrangements etc. We then went back to the counter to advise that we wanted to volunteer to take the next flight as the future free travel on Emirates was motivating to us. They asked us to wait while the 4 other people traveling with us got upgraded to Business Class. We were all Incentive winners for Fairmont Hotels and Resorts.
After a while , after the check in closed, we were called and given the last 2 middle seats available . We had made arrangements to stay, rebooked the hotel, phone calls, etc. We had to rush through security just in time to make the flight. We were not able to shop at Duty Free which was totally our intention. I am writing this letter to you because 1. Why did you not honor the fact that we volunteered? 2. Our collegues did not volunteer and they were upgraded to Business Class? This caused us a huge disappointment as again we were prepared to arrive the next day in Toronto, made arrangements and were excited about the opportunity to return to Dubai. Why were non volunteers upgraded especially when traveling together.
I have been in the hospitality business for 30 years and a former flight attendant in the middle east. I do undertand how this works but also understand this from a customer point of view. I am writing this in the hopes that you will honor the fact that we did volunteer and were not given the seats that were assigned. I am happy to discuss this further and kindly request a written response.
Sincerely,
Vicky Fanuzzi (Victoria) EK 377 384 556
Director, Canadian Sales
Fairmont Royal York
100 Front St. W
Toronto, ON , Canada
M5J1E3

I travelled to dubai on 29 april 2013 on emirates flight ek026 with my mother Beryl Khan.
we returned back on friday 3rd May 2013 flight ek 025.
My mother who has MS is unable to walk a long distance and therefor has a wheelchair. I booked both sides of the journey for wheelchair assistance which i got going out, but on returning at Glasgow airport she was left sitting on the plane for 25 minutes because no one came with a wheel chair. Eventually i took her arm for support and very slowly decided to make the long journey by walking which was very difficult fot her. Half way through the terminal some one came with a wheel chair but with no one to push it, was told you need to do it yourself.By this time everyone who had come off this flight had collected their luggage and left the terminal and we were just still walking off the flight. I had to push the wheelchair while pulling two inflight bags. Eventually at baggage collection i got her own wheelchair sat her in it but again could not push the chair as i had a trolley full of baggage off of the convarebelt. Once again she had to get off the wheel chair and push it herself which again was very distressing for her.As i had to push the trolley.
What I want to know is that if i had requested a wheelchair with assistance then why did we not get it, and if this is the service emirates provides then i will certainly not be travelling with emirates again, i want justice for my mothers inconvenience and mostly her distress, her MS leaves her very agitated which does not help when things like this happen. What are emirates going to do with this situation as i brought this to the ground staffs attention and gave my mothers details to them so that this information can be verified.
Please reply on receipt.
Mrs Khan
22 priorwood road,
newton mearns,
Glasgow,
g77 6zz
scotland, uk,
ph no. 07952888068

shemsm@unitede.com
832-330-0303
User Name 281-927-811
E1800-777-3993
To whom it
in the airport lounge. I paid for the full package while included the hotel room in Dubai, but I didn't receive that. Due to this,
I am asking for my money back that would at least of covered the hotel room that I never used and was charged for.
I have attached my flight itinerary with this email. If you have further questions or concerns feel free to contact me. (832)330-0303

Dear Sirs,
I had an unfortunate and annoying experience on my return flight from Chennai in India on the 8th of March 2013.
As I had already checked in online I was standing in that particular line. All of a sudden 3 different porters barged in front of me with 3 different families and made them stand in front of me. When I objected to it one of the Emirates men came across to me and asked me to get to the back of the line. As the emirates person totally ignored me a kind gentleman let me in front of him as he also thought what the emirates man did was very wrong. Later to my surprise I also saw him take a back hander (bribery) from the 3 families. This is very disgusting to think this is what goes on in Chennai airport and I did not expect it from the Emirates employees.
This was not all of it. Before leaving to the airport I had checked my bags and was positive it was within the 30 kgs, and my hand luggage was and bit over 5 Kgs. But to my surprise the man at the check-in desk says it was 32 kgs. When I queried this he said 'if you want maam you go to another counter but you will have to join the line again'. I had already been pushed back in the line initially by the porters and I was not prepared to be sent back in the line. So I ended up paying 2700 rupees.
It makes me think what is the point in getting the luggage weight all within the 30kgs and the carry on luggage within the 6 kgs when at the airport check in desk the weight seems to be far higher and also the person behind the check in desk is rude and has an attitude problem. As I was travelling alone and nobody to discuss this with I had to cut my losses and walk away. This made my return flight all stressed out and fed up.
Also once inside they never even bothered to announce the gate number or put it on the information board. Many passengers witnessed some of the emirates passengers having an argument with the emirates employee because of this.
Unhappy passenger,
M.Rao.

My father recently passed away in Spain and I got the first flight out available which happen to be with Emirates....BKK to DXB to MAD on the 24rth of January 2013.....frequent flyer EK-296537695 departure time from BKK 02.25 FLIGHT NUMBER EK 419 ETA 0600......The flight was an hour delayed taking off, I spoke with the stewardess on the flight and they re-assured me that there would be no problem what so ever getting to my next flight on time......we arrived in Dubai at 0720 and still i was asuured that the flight was not going to leave without me,in fact i was promised as i had already in formed the staff that i was attending my fathers funeral!!! i ran to my gate at Dubai airport only to be greeted by two very un-accommodating ground staff who refused point blank to allow me and about another 7 passengers that under no circumstance where we getting on that flight!! as you may gather by now i am very very upset....my father has just passed away and i am travelling for his funeral and have been granted only 24 extra hours to bury him....and only to be told by two horrible ground staff that i wasnt going to make it!!!! and told to go to transfer H...And you can imagime my horror when i arrived there was about 1,000 other passengers that had also been turned down from various Emirates flight...due to Fog warning apparently!!! I eventually after waitng 4 hours i got a glimmer of hope to chat to a guy called Joseph Mutino who was no help at all and was not capable of handling 3 people let alone 1,000 unhappy passengers....i was told that i would not be flying anywhere until the following day....as i said before i was attending my fathers funeral and i was not in a good state of mind as you can appreciate!!!! anyway the long tall and short of it all is that i missed my fathers funeral because of you and when i did eventually arrive i had no suitcase for 2 days....I cannot express to you how upset i am and i have no idea how your going to make it better but i am willing to listen before i take further action.....please contact me as soon as possible and if you need to ask me any questions you have my contact details above.

I was traveling to AMMAN on Oct 18, 2012 with the E-ticket number 1762282821653C1 and flight (EK901) with my brothers and returning on Oct 21, 2012 flight (EK904) and both flight going to Amman and returning to dubai was delayed on time
when returning in Amman -queen alia intl arpt, gate 11 , we requested the check in counter that we are together and we need our seat together and he agreed and we did not double chk the boarding pass (assuming he put us together) - when we are at gate 11 waiting the flight to board the boarding counter person called me and said that i wanted to change the seat and i did not agree but he change it saying something wrong with the seat ( and not to make any trouble or problem in airport i kept quiet and i said i will file complain)
the flight was full and i checked my seat and no problems with it and an old lady was seated their and out of respect i did not say anything but really i felt heart for all these changes for my seat and my brother and my sister
also the flight was delayed around 1 hr, seats are small and prices not cheap
so we had a really bad experiences with emirates air line and
we will never choose this courier again...................................... never ... never , sorry but we were expecting more from a professional courier like Emirates Airlines
thank you and regards
Mohamed Thaer Aldibsawi

On March 18, 2013 we checked in flight Ek 241 from Dubai to Toronto. Flight took off late by an hour from Dubai for some unexplained reason. FIVE hours into the flight towards Toronto, the entertainment units and half of the lavatories stopped working due to electrical failure in A380. The decision was made to return to Dubai. We were tired and depressed because I had to go to work and my wife was supposed to write an exam on March 19, 2013.
We reached Dubai around 6 pm and then long line ups were waiting for us. After a struggle of two hours we reached to our hotel around 8 pm. The hotel was substandard with single beds.
Next day on March 19, 2013 there were again long line ups to get on the bus to go to airport. We stood in line at 7:30 am and it was 8:15 and we were still waiting to get on to the bus. I lost my patience and hired a private taxi to reach airport.
After that, another 14 hours flight was waiting for me. Me and my wife after this long struggle fell sick in flight and could not reach to work on time and brought my reputation to question. It was a worst experience of my life.
I think Emirates need to be more prudent towards the maintenance of their fleet of aircraft. Their negligence to do their duty properly, can damage people life or loss of jobs and wages.
I think Emirates must apologies from all passengers of Ek241 and there should be some compensation in order.

No response from Emirates. Giving thsi website a try....
----- Forwarded Message -----
From: alan javier
To: "customeraffairsny@emirates.com" ; "skycargo@emirates.com" ; "MNLAPT@EMIRATES.COM"
Cc: 1Bugz
Sent: Wednesday, August 14, 2013 8:24 PM
Subject: COMPLAINT: Emirates Airline - Failure to Transfer Baggage, Arrived 5 Days Late
Dear Emirates Airlines Customer Service,
Ref. flight details below and attached ( can be provided)
During a recent Family trip to LA with a stop over in Manila our bags did not arrive at LAX. With the assistance of Philippine Airlines we were informed the Emirates Airlines FAILED to transfer our bags in Manila. To ensure our bags would be transferred, we even inquired during Dubai checkin and the Emirates agent confirmed our bags would be transferred to the LAX (Philippines Airline) flight in Manila. The agent informed us not to worry our bags would be handled. To our surprise when arriving at LAX our bags did not arrive. The next day the Philippine Airline baggage agent informed us Emirates Airlines stated we failed to pickup our bags in Manila and would not release our bags. Knowing we had already arrived in LA the Emirates agent refused to transfer our baggage and was requesting our passports to release the bags.
After constant fellow-up by the Philippine Airlines our bags were finally released 4 days later. The PI agents informed us our bags were released only after he stated,"the passengers are very upset and are asking for your name to report the incident."
I am writing to you to:
1) Ask why the Dubai Emirates Airlines agent informed us our bags would be transferred only have them off-load in Manila for us to pick-up. Prior to boarding the LAX flight the ticket agent confirmed our bags were (should have been) transferred to the LAX flight.
2) Ask why our bags were not released to Philippines Airlines even after the agent explained the bags were to be transferred in Manila.
3) Ask why it took so long to resolve this issue. Bags were received 5 days late.
4) Request compensation for ruining our LA vacation. We had to change out of town travel plans, extend our hotel stay, buy cloths and toiletries, I had to try to find a Dr. to get prescription meds (in my bag).
To say the least were VERY UNSATISFIED with our experience flying with Emirates Airlines, we expected much more...
Lucky for us the WELL Trained and helpfull employees at Philippine Airlines were able to assist us and convince Emirates employees to release our bags.
Looking forward to your response
Respectfully,
Alan Javier
--------------------------------------------------------------------------------
As requested, the Philippine Airlines agent provided details his correspondence with Emirates Airlines Manlia.
----- Forwarded Message -----
From: "LAXLLPR@pal.com.ph"
Sent: Saturday, July 20, 2013 3:40 AM
Subject: Its Arman from Philippine Airlines w/news about your bags
Greetings Mr. Javier,
Left a message with the front desk at the hotel saying that I found your
bags. They're still with Emirates in Manila, but I requested them to
forward all four pieces as soon as possible to LAX. Hopefully we'll
receive them either tomorrow or Sunday, depending on how swiftly the
folks at Emirates are in Manila. I'm going to call them as well, and
also get my counterparts at Philippine Airlines to keep at them so we
can reunite you with all your bags as swiftly as possible. Contact you
soon.
Regards,
Arman
----- Forwarded Message -----
From: "LAXLLPR@pal.com.ph"
Sent: Monday, July 22, 2013 6:28 AM
Subject: MISSING BAGGAGE
Hi Mr.Allan Javier
Hi sir i spoke to emirates representative and i send a telex message
to emirates to forward your baggage to LAX, and the good news is they
will forward your baggage to LAX.am just waiting for the flight information
that they will give it.ill send you an email for the flight info and i
will send it
to Las Vegas Airport.
Thank You
Sid Sambilay/LAXLLPR
From: "LAXLLPR@pal.com.ph"
Sent: Tuesday, July 23, 2013 2:36 AM
Subject: Javier/Allen's Case
Greetings Mr. Javier,
This is in regards to your missing baggage that was held in Emirates
Manila Station.
As discussed, Emirates held your baggage due to multiple documents that
was demanded by Emirates Manila. We tried to contact and asked for the
said baggage to be forwarded as soon as possible due to passenger urgent
need for the baggage but to no avail. As per Emirates Manila agent
Myrtel, they cannot forward the baggage until proper documents were
submitted even though a definite match was already established in our
system.
Attached in this email is a PDF file that shows your original report and
the telex messages that incurred.
And the next day i called Emirates Manila Station to ask why they hold
your Baggage.I spoke ti Ms. Lovely Dacayo one of the Emirates Baggage
Representative,she told me that they can't release the Baggage,i said
Why?they are asking for the ff requirements.i told them we don't have
the copy
of the passport of the said passenger.Mr.Javier here are the names of
the Emirates Representative's and the Supervisor.
MYRTEL - EMIRATES BAGGAGE REP
LOVELY DACAYO - EMIRATES BAGGAGE REP
MS.ANA TAKASAWA - SUPERVISOR
0116328795370--OFFICE PHONE
Thank You,
Sid Sambilay/LAXLLPR

I have been looking for weeks to book an Emirates flight from Sydney to Amsterdam.for myself and my 2 kids. Finally knew the exact dates to fly so went online to book. Filled out the forms with names and credit card details. As soon as I agreed on everything and thought the booking was complete it came up with an email that the booking was incomplete due to changed seat availability!! Went strait back online and the same tickets are 300 dollars more expensive. I want to call the number that is given and when I call it it says the number is not connected!! This is ridiculous Emirates!! Please send me an email to arrange the booking for me. It should be easier to book online, not more complicated!!

We were travelling part of our holiday with emirates and this was our first experience of using their flights. I must say we had high expectations and were looking forward to it. The opposite occurred. The service we received on the first flight on the 20th march flight no. Fz8k42 was really bad. The staff looked so miserable and unfriendly. Not a smile between them. There was a blonde slim girl in particular ( not the Australian) who was particularly rude and abrupt with passengers. Twice she dropped a stack of cups on my husband but just huffed and puffed as if it was the other girls fault. I asked for a cup of coffee after seeing another customer getting one and I was told we weren't doing coffees yet we would have to wait for abit. After having superb services from British airways on the first part of our holiday this was a huge let down. British airways were always walking up and down offering drinks and services On this flight customers had to call the staff each time for service. There was numerous assistance lights on at one point as I went to the toilet and I saw the staff sat down chatting and eating instead of serving customers . It was a disgrace. Our next flight with emirates on the 21st march 2013 (fz8k42) wasn't that much better the only difference is the staff looked alittle happier. Hugely dissappointed and has strongly put us off flying again with emirates. We did mention this to our rep at our holiday destination meeting and we soon realised the other guests in our meeting were hugely dissappointed with emirates as well and they weren't all on our flight so seriously urge you to look into future service procedures or you will lose a lot of custom. Very unhappy customer.

I wish to make a change and dispute to a flight booking made on 15 November 2012. The booking was in reference to my son, Caleb Noel Macaraeg, during the online booking, an automation to his name was made without any intension of of this mistake to Calendar Noel Macaraeg. At the time, this error was generated by the automated correction in the iPad (I used while online booking it) and was unknown this had occurred at the time.
I wish that you please consider this error as a system error at the time and I would greatly appreciate the change in name fee be waived.
Can you please correct my son's booking to Caleb Noel Macaraeg and please forward amended booking confirmation to myself. Your anticipation to this request is greatly appreciated.
Yours faithfully,
Rowena Macaraeg

On 9-03-2013 I Came off a EK flight from Dubai to find my personal belongings were drenched in aviation fuel fom the flight, I have already sent a letter to customer services to be absolutely told flat out its not there fault, so on that note I have been in touch with the watchdog regs and ombudsmen citizenship advice bureau and told me that I am we'll within my rights for a reimbursement or even a replacement for my personal belongings, can you please write back and let me know what you are planning to do with this.
Thank you Ashley Neale.

Our plane was late leaving Heathrow London. So we missed our connection at Dubai, we managed to get to the check in gate but were not allowed through although we could see the passengers and airplane there. No, we had to re- book for the next day, At 11-30 am a taxi took us to a hotel for 10hrs Taken back to the airport for a 2-45 am flight. Then when we got to Singapore there was only one case on the conveyer belt.. The case was found and brought to us at the hotel at 8pm. That evening. We had only 3days in. Singapore this was now cut down to two ... We are now in Singapore airport waiting again for a flight, Qantas to Sydney ... They have just announced THIS FLIGHT WILL NOW BE TWO HOURS LATE ... This was supposed to be a special holiday for the two of us Which has been spoilt I do feel the airlines let us down,, It was doomed from the start, flying out on April 1st ... Even the hotel room was No 13 on the 13th floor. ......

It has come to a shock to me after reading the refund email and speaking to one of your executives as well right after this email and being felt misguided by an airline company who i have been faithfully travelling with for all my travels to and fro dubai since the past 5 years.
To give you the entire story i had originally booked my ticket for a BOM - DXB - BOM flight for 2nd Feb 2013 return 8th March 2013 for a price of Rs.19585/- . On the 1st of February at about i had called the local Emirates office in Mumbai to reschedule the ticket to the 9th of February 2013 return 15th February 2013 and also readily paid the fare difference of Rs9472/- .
However later on the 8th of February i made a call again to the local Emirates office in Mumbai and ask the lady on the phone to cancel the ticket as i could not travel anymore. I clearly remembering having a great confident conversation with her regarding the cancellation of my ticket where in she mentioned to me that cancellation charges of Rs3500/- plus a service fee of Rs 433/- making a total of Rs3933/- would be charged and the rest of the monies would be refunded to me.
It was no where mentioned to me or even hinted for that matter that my ticket is a non refundable ticket and i would only be getting a refund of the government taxes. I should have been clearly told about the exact refund amount for me to take a decision accordingly. If you hear my recorded conversation from your database you will clearly hear me asking that " will i be getting a refund of 25000 something odd" and i was given the impression that that would be the amount somewhat refunded to me.
If i was going to be refunded only the government taxes i should have been told clearly like how i was told last night when i called the office at 12:20am. Had i known i would be loosing Rs 16600 in the bargain ( 29057 - [8452+3933]) i would have definitely paid the rescheduling charges and postponed my ticket even further.
I would like to know why was i not given the complete information and refund amount details. Are not the offices equipped with such functionalities to immediately calculate refund amounts and convey them to your frequent flier. It is very sad to see this how I have been treated and lost such great amount of money and more than that lost my faith in the airlines as trust is something which once lost makes it very difficult to regain again.
Please let me know what can be done in this matter. The time of my call on the 8th of February was 4:449PM. I would like to request you to kindly re analyse the recorded conversation from your database and see for yourself and come up with a solution for my problem.
Looking forward for a favourable reply so i can proudly travel on my airline as i did in the past.

on 15th feb 2013 itravelled to dubai via emirtes airline on ticket no1762629931894 from karachi on boarding no 33H on flight no ek601.ihad areturn ticket of ek 604 on18th feb 1:30 in the morning. after arriving at dubai i changed my flight to ek 608 on 17th feb at 1455 hourswith confirm ticket no1762629931951 .at atrport checkin counter they tell me that my ticket is shown as suspended then they send me way back to ticket sales,the lady over there checked my ticket on her system and ask me to go back at check in counter and tell them to contact her on a no. i have gone back and afterwards i was given my boarding pass 31B;this whole process cost me about 90 min.then the check in staff advise me to rush to the immigration and then to the departure lounge as only 45 min. were left before take off;but when i reached at gate 32,the lady over there tell me that our sensor didnot pickup your boarding pass ;mental torture starts againthen they also called someother farooq who was travelling on the same flight and after calling on so many numbers finally theyallow me to travel.this was the worst flying experience of my life i have travelled in a lot of airlines and alot of time in emirates too but now i feel that i have to think ten times before i fly to emirates...

I left perth on the 03 june on flight ek421 heading for dubai int airport then onto glasgow, to visit my sick mother, and hoping do some buisness while there. As we where getting close to landing, i decided to go to the bathroom and freshen up. i started to brush my teeth, and have a wash, and as i have a bottom plate with dentures i, decided to clean them so i took them out and left them on the top of the sink .just. as i was finishing there was a message on the airlines radio systems to go back to your seats as we where about to decend.
So i hurried out of the toilet and back to my seat, leaving my bottom plate in the bathroom. I discoverd my plate was missing after i had gone through the security scanners, as i tried to get back to them, but could not get any one willing to help me, they the emirates staff I found did not understand ,or where just not interested they probably thought a plate with dentures on it was not that important, but they were very important to me as i had meetings scheduled and i had to be there with gaps in my mouth.
I feel that if i had been allowed to go back as soon as i realized they were missing this would have been averted. iphoned straight away and went to lost and found at terminal 3 but it was to late the staff thinking they were not important when cleaning the plane probably binned them.But as it was a metal plate it was expensive about 1000 dollars australian i believe staff should hand everything in when found, no matter how trivial they think it may be.As iam a emirates frequent fligher i look forward to hearing from you soon.

Dear Sir/Madam
I have emailed couple of months back and never heard anything from you side. I am going to email as many places as I can now so you guys hear what we've been through!
I am a frequent Emirates airline flyer. I always try to fly by emirates even though sometimes the ticket is little bit expensive than the other airlines. But I have peace of mind that the flights are always on time and good service is always guaranteed.
We had a very different experience recently. We booked two flights from Birmingham to Karachi and the connection time was 1.5 hours at Dubai. We were going to Karachi for only two days on an important business and for that reason we had to arrive early in the morning. We paid extra money to have this flight with less connection time.
When the flight landed at Dubai airport and the local time was told we were sure that we need to hurry to catch the flight. I informed the stewardess about my next flight and she was very worried that we might miss our flight. She immediately contacted someone on the phone and explained the situation to them. She asked them if we could leave the plane first. After talking on the phone she was looking very hopeless and said we have to wait and go to the transfer desk as soon as we are inside the airport.
As soon as we came to the door of the plane, much to our surprise, the plane was not at the terminal and there was a bus waiting for the passengers. It was a 20 minutes nerve wrecking journey to the airport. It was a shock to see a bus taking passengers on such a modern airport. Airlines have all the information about the passengers and know exactly about the connecting flights. Emirates could have done something for us to take our connecting flight.
When we reached the airport and to the transfer desk, we were shocked to see that there were at least 200 people in the queue and there was only one person on the counter. By the time we reached the counter we were tired, hungry and thirsty because of the long flight. I explained the situation to the person at the counter and much to our surprise we were told "You have missed your flight and the next flight is after 7 hours". She never said sorry on behalf of Emirates that we missed our flight and that we have to stay at the Dubai airport for 7 hours for no reason. It was very traumatic for me and wife as we had to arrive at Karachi for 8 am meeting. I was not able to contact anyone in Karachi at that time as well as it was 3 in the morning over there. I and my wife drove from Haverfordwest in Wales to Birmingham airport which is 4 hours' drive. We woke up at 4 am UK time to arrive at airport on time. She was not able to sleep on the plane and then we had to stay at the airport for 8 hours because we missed the connecting flight which was not our fault at all. She was feeling sick after a while because of all the stress and distress caused by airline and the fear that we are going to miss out meeting next day.
The next flight was delayed again by one hour. By this time we were sure that we are going to miss our appointment. And by the time we reach Karachi, it was too late and the whole point of us going to Karachi was lost.
I must say that I and my wife are very dis satisfied with the level of service we received from Emirates airline. We missed our important meeting and above that it took couple of days for my wife to recover from this traumatic experience. I was never expecting such a low level of service from a world class airline. We have to travel back to Karachi now in near future again for the same meeting which we missed because of Emirates airline.
I am not sure if this letter/email is going to make a difference, but it is sad to see the level of service declining over the years.
Regards
Two very distressed frequent flyer
Farrukh and Madiha
Ticket Details are as follow:
Mr Farrukh Altaf
Reservation code IBPVYY
Ticket Number: 1762596211912
Mrs Madiha Ali
Reservation Code: FQKZAD
Ticket Number: 1762596211913

Dear sir/Madam,
My name is Mr. Mohamad Riyaad Moosuddee and my Skywards reference number is 130218583.
I am writing to you today to relate several incidents which occurred to me whilst travelling through your reputed airline, namely Emirates Airline. On 1st March 2013 I booked for a multiple destination ticket and ticket number is 176 3039863947-48
The incidents are as follows.
On the 4th March 2013 I called the ticketing office in Dubai from Bangkok at 5pm (Bangkok time) to make changes to my ticket for the trip Singapore to Dubai, as I was not fit for travel for medical reasons. The ticketing office told me to go to the Emirates office in Bangkok to pay for the penalty to issue the STPC in Bangkok itself. However the office in question was already closed and I went on the 5th March 2013 at 9 am (Bangkok time) to pay for the penalty fee (see attached Receipt). Whilst there, the lady at the counter in Bangkok Office told me that I can pick up the STPC at the Singapore airport to collect the STPC before check in. On 6th March 2013, at my bitter surprise, at check in at Singapore, the person at the check in counter told me that there is nothing on the system and that I shall contact Dubai directly.
From Singapore to Dubai (Flight number EK 433) at lunch time I was offered a fork which was not clean, and contained stains which resembled animal excrements. It was a horrible and disgusting experience which made me extremely uncomfortable throughout the flight. And I could not eat anything as I was nauseous (See attached Video to this email) I presume that Emirates Airline has a duty of care towards its passenger's health and safety and also that Emirates airline has the responsibility to check and ensure that spoons and forks provided on board shall respect a minimum hygiene standard. I immediately called upon the hostess in charge on the flight (Ms. Nicole Clarneiro) telling that I wish to speak to the senior Flight purser to complain about this incident. She told me that there is no need to call the senior staff as she will take the responsibility to report the issue and that she will ensure that I am contacted at a later stage for a feedback on the matter. Unfortunately, till date, nothing has been done and I was never contacted, and that is why I am writing this email today.
Arriving in Dubai to enquire about my STPC, The lady on the counter told me very rudely that "we cannot do anything for you Mr." This happened on the 6th of March at around 1 PM on my arrival at the ticketing counter. Being in a very sick state due to the incident on the flight EK433 I was extremely disappointed and my health condition worsened due to lack of food. I needed rest, but due to the lack of professionalism and lack of care from your member of staff I had to endure hardship. I had no option than to stay at the airport for 14 hours.
I am seriously affected and concerned by the way I was treated by your members of staff. I am a frequent flyer, and I surely do not wish to repeat this kind of experience. I am completely unsatisfied by the way I was made to believe that my feedback would be taken up. I am disgusted by the dirty fork that I received on your flight, and I find it extremely unprofessional to be treated poorly by your staff at the ticketing counter in Dubai. As I did not receive any STPC when I paid for my penalty fee, I believe that I received only a partial service for a full payment that I have made. I expect a minimum level of customer care when choosing to travel through your airline.
May I humbly request your utmost consideration to this email.
I will be at your disposal should you require more information with respect to this email
Yours truly,
Moosuddee Mohamad Riyaad
Tel: (230)7362500

My family and I have always been an Emirates customer. As a matter of fact, just in the past 3 years, my family and friends have used Emirates over 25 times. Needless to say, I am very disappointed in the service that I received on Dec 19th . I had never expected Emirates to treat me like the way the manager did at the LAX airport. A Women was beyond rude and threatened me very bad and she was actually yelling at me beside talking very nicely like other air line's employed.
The Problem was that I received another carrier bag (form some one to take with me) after I checked in my Luggages then I showed the carrier bag to the lady that I had to get my Lunch Ticket for Dubai and i asked her if this is fine to take in the air plane or not and she said if you already checked your luggages in it's OK just take it. Finally I passed the gate and and one of the employees told me that you will not be charge for that but just let me check this in for you as a luggage because it's a little bit bigger that carrier bag.
I fallowed her but when she was talking o me Very disrespect full and saying that you have to pay $175 for this or I don't let you go with this flight.but at the end she charged me $50. they way she was talking to me in front of other passengers made me feel shame, no one had talked to me like that before her. I felt really sorry for Emirates at that point I've never expected Emirates to Hire someone like her.
Emirates is Spending Millions and Millions Dollar on advertising to get more and more customer but it will loose it's customer by having this kind of managers or employees.
I heard that even if I write a complain latter to Emirates they will not care about your complain and they will continue what they are doing.
But I really appreciate it if you take this series and think about her position in your company, because even if she don't treat other please like that anymore, at least Emirates will loose 20 to 30 of it's customer because if i go back to U.S.A next month and see her still working in her position I will think that you did not even read my Email and you won't care about it.

i submitted a complaint which was dismissed without looking at the facts i provided.
I have asked for you appeal procedure or contact details of the managing Direstor and so for have been refused these information.
I want my complaints reinvestigated as i strongly feel that it was dismissed.
see original complaint
Dear sir
Thank you for your response which i found totally unacceptable. I would like to appeal against your decision as you have not taken any of the facts i mentioned in actual consideration.
I would like to point out that ,as you kindly said that i had 2 pieces of luggage, weighing a total of 41 kg.
however i had one suitcase weighing 31 kg and a hand luggage weighing 10 kg.
i am entitled to carry one piece of luggage weighing up to 30 kg and a hand luggage of 10 kg
As i pointed out that i had only 1 kg over my allowance.
As i was on a wheelchair, i was told that they could take my hand luggage in as it may cause me difficulty during the flight. I was not informed that i was going to be charged for it. i was quite happy to pay for the extra 1 kg, which i thought i was charged for.
if i was told that i had to pay for my hand luggage i would have happily taken it with me and not send it in as extra luggage. at no time i was told that i was going to be charged for my hand luggage. I did not asked for my hand luggage to be sent in. they asked me whether it was ok by me for them to take it in. No one mentioned extra cost.
When traveling outward to Mauritius from Gatwick, they did take my suitcase and hand luggage in ,without any extra payment.
I did not asked for my hand luggage to be taken in as extra luggage. I would have been quite happy to take it in with me. I would not have even had to carry it personally as the airport staff was carrying it for me as i was being assisted on a wheelchair, due to my mobility problems.
Should you not be able to resolve this ,i would like you to provide me with the appropriate e-mail and contact details of your managing Director.
should this not get sorted out amicably, i am considering sending all my mails and your communications to the airline ombudsman, the media and on tweeter. You cannot charge someone £442+ for an extra kg.
Yours sincerely
Mrs ramburuth
In a message dated 11/03/2013 10:33:45 GMT Standard Time, Customer.affairsUK@emirates.com writes:
Dear Mrs Ramburuth
Please find a copy of our response dated 28 February -
Our Ref No: LON/X/YP/300113/6838395
28 February 2013
Mrs Geeta Ramburuth
Dear Mrs Ramburuth
Emirates Booking Locator - FZUU4S
I write further to our acknowledgement, with reference to your email dated 26 January. Thank you for taking the time to write to us.
Firstly, on behalf of Emirates, I am sorry to learn of your disappointment due to the excess baggage charges which you incurred whilst checking-in in Mauritius for flight EK3706, on 21 December, to Dubai.
Our investigation reveals that you had a total of 2 pieces of baggage weighing 41 kilos whereas your free baggage entitlement for travel in Economy class was 30 kilos. Therefore our staff correctly charged you for 11 kilos of excess baggage totalling MUR22,000.
The problem of excess baggage always tends to create difficulties for both passengers and airlines alike. The carriage of excess baggage on airlines is governed by well-defined limits laid down by the industry. Whilst our handling agents are permitted to apply some flexibility, our normal policy is that any excess baggage exceeding the free allowance has to be charged for at the applicable rate.
Mrs Ramburuth, I must inform you that Emirates are not in a position to offer any recompense, nor are we in a position to offer any reimbursement in these circumstances.
Once again, I am sorry for any disappointment felt, however I would like to thank you for allowing me the opportunity to respond and clarify.
Yours Sincerely
Yasser Paul
Customer Affairs
From: Ramburu@aol.com [mailto:Ramburu@aol.com]
Sent: 09 March 2013 19:15
To: Customer Affairs UK
Subject: Re: FW: Refund for innappropriate overcharged for extra luggage.
Dear sir
I was promised an answer within 30 days and its been now 41 days.
Can you please look into this ,as this is causing me much distressed and hardship.
Have you got a contact number i can call you on and speak to someone who can sort this nout once and for all.
Yours faithfully
Mrs Geeta Ramburuth
In a message dated 28/01/2013 13:02:16 GMT Standard Time, Customer.affairsUK@emirates.com writes:
Dear Mrs Ramburuth,
Thank you for your feedback concerning our services
We have assigned your file to a Customer Affairs Officer who will look into the points that you have raised and reply to you as soon as their investigations have been completed. Please quote reference number LON/X/300113/6838395 in any further communications.
Please be advised that we deal with all feedback in chronological date order and we endeavour to reply within 30 days
Yours sincerely
Zaleha Chaytor
Customer Affairs Administration UK
From: Ramburu@aol.com [mailto:Ramburu@aol.com]
Sent: 26 January 2013 16:34
To: Customer Affairs UK
Subject: Re: Refund for innappropriate overcharged for extra luggage.
Dear sir
i forgot to add that on my outward journey, they did send my hand luggage in as they say that i would have difficulty on the plane and i did not had to pay any extra. Hence the reason why i am so distressed about the whole situation and now asking sincerely to be refunded and compensated . I do suffer from Hypertension and as a result of all this , i had to cope with a headache all the way back to the UK. I was grateful i got home safe.
I await your urgent response . I would prefer a response by post in addition to e-mail as i have to rely on others to access my mail .
Many thanks .
Mrs. Geeta. Ramburuth
In a message dated 26/01/2013 16:07:58 GMT Standard Time, Ramburu@aol.com writes:
Dear sir.
Further to our telephone conversation , i would like to say that we have been valued customer of air emirates and have a family membership for Skywards, (EK 384 393 564)
As you can see a group of us travel with AE in October 2012 to Mauritius via Dubai
) 1769476399068 under ANDREWS/JOHNMR
2) 1769476399069 under BAKHSHI/HEMAMS
3) 1769476399070 under BAKHSHI/OMARMR
4) 1769476399071 under RAMBURUTH/INDIRAMS
5) 1769476399072 under RAMBURUTH/ANEETAMS
6) 1769476399073 under RAMBURUTH/ANJULIMS
7) 1769476399074 under SINGHLALL/DAVINDERMR
and I traveled in Nov 2012 and returned in DEC 22/12/2012 (176-2292446095 under RAMBURUTH/GEETAMRS )
and my Husband is due to travel to Mauritius on 31/01/2013 from Gatwick via Dubai.
My complaint is of how i was treated and charged an exorbitant fees for going 1 kg extra luggage on my return journey from Mauritius on 21/12/12 at the airport. which has caused her and still is , lots of excessive distress and hardship.
I am disable with mobility problems and needed assistance when i travel. I had a good flight and has no complaints about the service which reflects the reason why my husband is traveling yet again with AE on 31/01/13.
When checking in at the airport in Mauritius, i was told abruptly that i had 1 kg extra luggage and that i either remove the excess or pay for the excess. I was taken back and quite annoyed as others were getting through with much more extras without having to pay anything.
Despite my plea, i was rudely told that i was holding the queue and many others were waiting to check in.
I was on a wheelchair and got quite emotional. The only support was from the person pushing the wheelchair.
I was asked whether i wanted my hand luggage sent in as it was causing me some difficulties as i was also carrying my hand bag which contained all my papers and medicines.
to this i replied that i would be grateful if that could be done as it would make things easier and at time it was mentioned that i would have to pay extra apart from that 1 kg of excessive luggage.
Due to the pressure i was put under to do this and that due to other people waiting to check in, i was pushed to a different counter where i paid for the extra kg . Due to the state i was in and put under by the checking staff, i paid by my credit card and sigh without checking out of anger but also out of trust.
I never thought about it until this am when i received my Barclay Card statement and to my surprise and anger, i was charged £462.29 p. This is causing me much distress ,not only reliving the whole distressing experience but now more hardship.
I have been to the travel agent where i purchased my ticket, out of desperation and was told to contact customer service as this is unacceptable and that i was very unfairly treated.
The Staff at the airport were very unhelpful and unsympathetic. They ignored my plight ,did not acknowledge my difficulties and more distressing still they were talking to one another and seemed to be giggling to one another at my expense. i found this to be very unprofessional.
I would this to be investigated further and be compensated for the distressed and emotional state i was left in on my 16 hrs journey back and more importantly for the unnecessary overcharged fees i was unaware i was paying at the time as i was not informed. The employee that was assisting me was helpful . As i was on a wheelchair, he did take the papers from the counter and handed it over to me for signing and at no time there were any communication from the person from the counter.
I await your response as soon as possible, as i will be expecting to pay my Barclay card within the next 15 days.
MY postal address is 55 Barfield. Sutton-At-Hone. Dartford. Kent. DA4 9EJ.
Yours Faithfully
Mrs. G. Ramburuth

I have lived in SA. for 33years because of family commitments I have had to travel to uk and return via emirates twice recently.During my stay in uk i lost my SA. identity book and my credit card.On 22February ref. BLE1YZA1 I was to depart Heathrow.On trying to check in I was told I would not be allowed to travel and must rebook in UK. with a return ticket the flight controller seemed indifferent to my pleading I had my SA driving licence proof of residence and proof of purchase of ticket in Durban.
Eventually the emirates stewardess suggested I be allowed on the plane to Dubai but would not be issued with a boarding pass Dubai Durban. By this time I was a nervous wreck imagining being stranded in Dubai penniless.On arrival in Dubai I was greeted by a lovely courtious stewardess who issued me with a boarding pass ,and said she could not understand the problem.My bag was offloaded in Dubai and the stewardess said there was a 50/50 chance of getting it on the plane to Durban.I arrived Durban went through immigration no problem.My bag also arrived damaged with a wheel broken off.I must add apart from these unfortunate incidents service was excellent.

Flight EK 978 and EK 217 Oct.28, 2011 both delayed 22 and 68 minutes respectively, many passengers including myself stranded.This airlines fails to get connecting passengers to planes when flights arrive late. Its staff need to learn first lessons in civility and hospitality,.I got sick running for miles across Dubai Airport!. Staff at counter very rude:. They ignored my dietary requests/. I showed my dr's letter for medical assistance but their head steward disregarded the letter for any accomodation;. They broke my luggage'. Emirates Airlines packs the plan without regards to passenger needs:. It was my first flight with this airline".
I never had problem like this with other airlines. I have contacted Emirates Cusomer service about my broken luggage and all problems with airline but instead of taking a report they have referred me to a no name email address which I have sent 2 emails. I read somewhere it takes them more than 6 months to respond! I sent an email to your Online Booking Query Department on 25 November 2011 and they forwarded my email to your office in Singapore. I also sent 2 reminders dated 27 & 29 November 2011. Up to now I have not received any reply from your Emirates Office in Singapore.
By not replying my email, Emirates is showing disrespect to me (a 68 year old senior citizen). Therefore, I can conclude that your service staff are negligent in carrying out their duties to seve the customers. By ignoring my email, Emirates gives me the impression that your staff have never been trained to respect and serve their customers. How can Emirates Airlines serve their customers well when they cannot even control the working attitude of their own staff. I hope to get a better response from you this time.

we travelled with Emirates airlines from SOuth Africa to Kuala Lampur. I was extremely disappointed with the service that we received from the airline. Firstly when booking my ticket i asked if my son who is one and a half would be able to get a bassinet and i was advised that yes he would as long as he is under 11 kg which he is. when we on board the plane and requested one the airhostess refused to give it to us as they said he was too big for it. secondly the airhostesses are obnoxious and rude and are not helpful at all. I am not sure why they think they have the right to shout at passengers when they feel like it. one of the connecting flight were filthy. my husband had a seat where the food tray was sticky and dirty and when asked for helped the airhostesses could not be bothered to assist. This is extremely disgusting service from such a big airline. It was my husbands first flight with Emirates and we were both extremely disappointed with this kind of service. We are paying for these tickets and therefore we expect value for our money. We dont expect to go on a flight with people who think they have a right to shout.

Flight EK0148 from AMS –DXB 8 Feb. 2013 :
schedule to depart at 14.40 did not take off as scheduled due to technical reasons.
At approximately 18.15 it finally took off, during these 4 hours delay passengers were not allowed to leave the plane.
Flight EK0346 DXB – KUL 9 Feb. 2013
Due to delay from AMS we couldn't make it for connecting flight EK0346 DXB – KUL at 04.05 from DXB.
We were booked to the next flight EK 342 at 1030 which is 6 hours later.
All in total there has been a total of 10 hour delay.
Given these reasons we are claiming compensation for 2 passengers
GOHVANEIZENGA/CHINLEEMRS
GOHKAMPEN/CHINJEONGMRS

The associate checking us in Miguel was very rude.He did not let us carry the one hand bag (for 4 passengers) with us. He publicly made us empty out our personal items into a tiny medicine bag and forced us to check our hand bag in. We are on a flight with a 3 hour layover and 2 kids one of who is sick. Obnoxious person with poor customer service skills. I have been very inconvenienced. This has never happened to me on another airline. I travel a lit and use the same bag as carry on and have never been put through this.

Dear sir/Madam,
My name is Mr. Mohamad Riyaad Moosuddee and my Skywards reference number is 130218583.
I am writing to you today to relate several incidents which occurred to me whilst travelling through your reputed airline, namely Emirates Airline. On 1st March 2013 I booked for a multiple destination ticket and ticket number is 176 3039863947-48
The incidents are as follows.
On the 4th March 2013 I called the ticketing office in Dubai from Bangkok at 5pm (Bangkok time) to make changes to my ticket for the trip Singapore to Dubai, as I was not fit for travel for medical reasons. The ticketing office told me to go to the Emirates office in Bangkok to pay for the penalty to issue the STPC in Bangkok itself. However the office in question was already closed and I went on the 5th March 2013 at 9 am (Bangkok time) to pay for the penalty fee (see attached Receipt). Whilst there, the lady at the counter in Bangkok Office told me that I can pick up the STPC at the Singapore airport to collect the STPC before check in. On 6th March 2013, at my bitter surprise, at check in at Singapore, the person at the check in counter told me that there is nothing on the system and that I shall contact Dubai directly.
From Singapore to Dubai (Flight number EK 433) at lunch time I was offered a fork which was not clean, and contained stains which resembled animal excrements. It was a horrible and disgusting experience which made me extremely uncomfortable throughout the flight. And I could not eat anything as I was nauseous (See attached Video to this email) I presume that Emirates Airline has a duty of care towards its passenger's health and safety and also that Emirates airline has the responsibility to check and ensure that spoons and forks provided on board shall respect a minimum hygiene standard. I immediately called upon the hostess in charge on the flight (Ms. Nicole Clarneiro) telling that I wish to speak to the senior Flight purser to complain about this incident. She told me that there is no need to call the senior staff as she will take the responsibility to report the issue and that she will ensure that I am contacted at a later stage for a feedback on the matter. Unfortunately, till date, nothing has been done and I was never contacted, and that is why I am writing this email today.
Arriving in Dubai to enquire about my STPC, The lady on the counter told me very rudely that "we cannot do anything for you Mr." This happened on the 6th of March at around 1 PM on my arrival at the ticketing counter. Being in a very sick state due to the incident on the flight EK433 I was extremely disappointed and my health condition worsened due to lack of food. I needed rest, but due to the lack of professionalism and lack of care from your member of staff I had to endure hardship. I had no option than to stay at the airport for 14 hours.
I am seriously affected and concerned by the way I was treated by your members of staff. I am a frequent flyer, and I surely do not wish to repeat this kind of experience. I am completely unsatisfied by the way I was made to believe that my feedback would be taken up. I am disgusted by the dirty fork that I received on your flight, and I find it extremely unprofessional to be treated poorly by your staff at the ticketing counter in Dubai. As I did not receive any STPC when I paid for my penalty fee, I believe that I received only a partial service for a full payment that I have made. I expect a minimum level of customer care when choosing to travel through your airline.
May I humbly request your utmost consideration to this email.
I will be at your disposal should you require more information with respect to this email
Yours truly,
Moosuddee Mohamad Riyaad
Tel: (230)7362500

My friend and I travelled from Brisbane to Amsterdam via Dubai on 26th February 2013 on Flight EK 435. My seat was 43C. I must say that the leg to Dubai was totally unsatisfactory. I fly overseas once or twice a year, usually with Etihad or Virgin having found these two airlines the most consistent and friendly of all the airlines. During the full 14 hours we never received a smile from any of the attendants and they seemed to begrudge doing anything for anyone. We had no magazines at all in our seat pockets and 3 times rang over a period of an hour to ask for help re TV remote or for a copy of the Emirates magazine. Three times someone came, listened to us in an impatient manner, said they would be back and never returned. At no time were they busy with meals etc. So, for 10 hours we did without our TV and movies as the touch screen didn't work properly. In the last 2 hours we finally worked it out ourselves. Other passengers also commented to us on the 'don't care' attitude of all the staff. A friend of mine lives in Dubai for 3 months then comes back to the Gold Coast for a few weeks. When I told her about the treatment we received she said that she had always found on the Brisbane/Dubai route the same thing which was very interesting. She often flies Business Class and said the same thing happens there as well. She only flies Emirates because her husband's firm has an account with you. The toilets were filthy throughout the trip as well. As I was flying to Amsterdam and returning via Lisbon Etihad wasn't feasible so that is why I decided to try your airline. Obviously you have a serious problem with the Brisbane/Dubai route and maybe it has something to do with the older style aircraft. But whatever the reason I would suggest that the staff on board are re-educated as to what Customer Service means. We paid good money to have an enjoyable trip and that includes having staff who smile and at least act as if they enjoy their job. Rudeness is not an option. What is disturbing is that I am not the only passenger who has encountered the rudeness.
I have no complaints about the flight from Dubai to Amsterdam.
Thanks you
Jo Martin
0407113900

Olga Loghinova
from Dubai, DU
I have complaint about lost property, Iphone 6 ( Gold color, 16 GB, cover of the phone gold color with small white line front and back ) inside the flight Emirates Airlines EK 123 on 23 of January 2015 from Dubai to Istanbul. When we arrived i move from my seat out of the aircraft and i found that i forgot my mobile on the seat and i was back immediately in two minutes and i didnt found. I asked the cabin crew to check seats and even after cleaning the aircraft they said that nothing found so it is mean stolen. On my way back from Istanbul to Dubai on 3 of February I visit office Lost and Found in Dubai (and in Turkey as well ) but they just apologize. I sent a lot of emails there and here to Emirates Airlines Team just to double check inside and between the seats ( 35A and 35B Zone D) but again and again I face the same reply. Even inside the aircraft available cameras and it is easy to check how and who stole the phone but no one take any action. One week already I trying to contact the team but without result and everyone knows that Emirates Airlines the best, safety and strong airlines in the world and they care about their passengers and their valuable things. I hope that after this complaint you will find the right action to help me.
Regards,
Olga Loghinova,
olusik8952@live.com
+971 2543666

I traveled from Tanzania to china bejing with emirates on 3rd jan 2015. When i reached Beijing my luggage did not arrive and I was told to send my forwarding address as i was to travel a lot within china. I gave them the number of my friend who was with me till 7th. There was no tracing of bag as i am a heart patient and all my medicine were in the bag i cut short my trip and returned to dare slam as my all medicine were inside the bag when i reached bejing. I asked at the airport about my luggage they said not yet traced and when my friend returned he again checked. They said one luggage arrived one still missing he took that one bag.
When i inquired in tanzania they said that my bag was traced and forwarded to my friend address i asked them why when I and my friend both are back they refused to assist till today. I have not got the bag they are also not giving any claim they need receipt for clothes I brought and they say change of ticket. They will not pay i had a big loss because I could not do anything in china and I had to come back. They refused my claim and they are not answering my e-mails also what can I do?

Vernon Cox
from Perth, WA
When i boarded the flight & arrived at my seat,i found a woman with a young baby in her arms in my window seat.Ok i can deal with this as she may need a bit more cover if breast feeding but when a babys cot was attached to the wall in front of me & could not use the inflight tv screen as the cot was so close to me & the babys father was in business class too which the mother kept getting up i was always being disturbed during my flight from Dubai to Perth.I spent a lot of money on the whole trip & did not enjoy any of my last leg as it was my first time travelling with Emirates & thought how good they were until this uncomfortable event.I would like a reply from Emirates or i will have to think twice about flying with you again.

Dear sir, I was very upset the way self was treated on emirates airline on my flight from MAD to DXB on 11th jan.EK142 I was seated at seat 46D and have requested for a glass of water when in flight attendent Mr.Ahmed was next to me with his cart. To my surprise he refused to give me a glass of water and was requested to wait. Self waited for 45 minutes and raised a second request and finally he agreed to give the glass of water. Self requested Mr.Ahmed for the reason for refusing s glass of water, his only explanation was "I am sorry " in a rude manner. Self wanted to raise a complaint in the flight itself. But his senior Mr.Nenad offered no assistance in doing so. In fact he acted like a tug requesting me to come to a corner to talk and he refused to give any more further details of his junior staff. Basically it was clear from his act that passengers were given no respect. They were just treated like asylum seekers. Self Emirates is following air india the way they treat their eco class passengers.

On January 9th, 2014 I came to your beautiful city to visit my daughter, Margaret McAllister who is working in Dubai. On January 20th, while on a visit to Abu Dhabi I tripped on a curb, fractured my hip and was taken to Sheikh Khalifa Hospital. There I spent 7 days in the hospital receiving hip surgery and required recuperation.
My surgeon, Dr F. Salib approved my travel back to Tucson, Arizona in the USA for February 10, 2014 based on the ability to fly business class which allowed me to January 21st my daughter called Emirates to change the flight back home and was charged a fee to change the flight to February 10th. At that time I had received an offer to upgrade to business class for 3,670.AED. She asked to take advantage of this upgrade fee because she suspected that I would need to travel business class back to the USA. She was told that 3 days before the new flight date we should receive this offer again. She was also told that she should provide all necessary medical information to Emirates at least 2 days before the flight to ensure a business class seat for me. She went with the Emirates medical paperwork to the Emirates office at the airport 5 days before the flight and was sent to 3 different counters then finally sent to the Emirates location at Business Bay.
When my daughter arrived at the Business Bay location she was told that she should have taken the 3,670.AED upgrade to business class because now it will not be offered. She explained that when changing the reservation she was told that she needed to wait until 3 days before the new flight date for the same offer. My daughter was told that due to my age of 87 and the situation I would receive special consideration on the upgrade fee. After 2 visits and 4 days Emirates did nothing but say it was OK to fly. She was then told to wait for the morning of the flight when the cheapest upgrade would be available.
Upon arriving at Dubai Airport the morning of the flight we were again sent to numerous desks just to try to check-in and upgrade my seat to business class. After 2 1/2 hours of being wheel from one desk to another we were told that the cheapest upgrade was 16,280.AED because there were only a few seats left. This was more than four times the rate of 3,670.AED. At 87 years old I have limited funds. Your staff was disorganized, and acted like thieves ready to charge whatever fee they knew they could get. To add insult to injury, after paying the 16,280AED, business class was only half full.
I had a wonderful time while in Dubai and met many wonderful caring people; however the dealing with Emirates staff made both my daughter and I aware that your staff were not caring or concerned about helping me. The exorbitant fee charged for the business class seat made me feel like you were thieves just looking for an old lady to prey upon.
I have provided you with the documentation of these issues and request that you provide me with a partial refund of the 16,280AED.

I here by bring to your knowledge how my complaint has been neglected by one of your customer care staff in Emirate office in Lagos Nigeria. His name is Ikusan Victor Olusegun. I have one unused excess baggage I bought during my trip to Uk with flight Ek 030. Date: 08/04/12. I couldn't use my excess for that trip and I decided to use it for my next trip in July same year, unfortunately I was told that I cannot use it. That I should apply for a reform. I inquire why.i was informed that thatit is your new policy.
So I was made to pay for another excess baggage for that trip. In Feb 2013 when I was booking for my trip to US I decided to call customer care office in Lagos to lay my complain., and one Mr Ikunsan Victor Olusangun attended to me. He gave me hope that he will handle my complaint.
And he forwarded Emirate Refund form to my email. He instructed me to fill it out scan and send back to him for processing which I did on the 12th of February 2013. He acknowledged my mail. since the 12/02/13. I had kept in touch with him via email and telephone conversations incurring more cost, only for him to give me a negative feedback in the month of April that Dubai office refuse.
That he cannot help me. That I should direct my complain to Dubai office. Am a Silver member of Skywards. That shows that am one of your loyal customer. It's very discouraging to treat me in this like. Please, I will appreciate if this issue is proper address and my Refund given back to me or allow me to use it during my next trip.

To, EK booking ref: L2512N
The Customer service dept, EK booking ref: NGWMIS
Emirates Airlines,
Frequent flyer no:EK 274202331 / BLUE
Dear Madam / Sir,
My family and I have recently flown to Bangalore, India on Emirates, departing and two separate days but returning together. I would like to share three points with you that made this journey extremely upsetting!!
* uncomfortable seats
* no choice of food
* rude cabin staff
On the outward journey to Bangalore – my girls flew on March 28th, EK 566 seated on 28D & 28E, I later flew on April 12th, EK 0564 seated 31H on our return on April 16th, EK 567 we sat at row 29 -D,E,F. These trips were so uncomfortable,painful and awful, we all had excruciating lower back pain, as there was a protrusion at the lower end of the seats that hit just at the lower back area!! To make it worse all of us being tall we had to sit at an angle the whole time ….there is absolutely no leg space and when the person in front pushes his seat back – the TV screen and food tray are in your face literally!!!!
When I was travelling on the 12th of April the 3am flight – during the breakfast service I asked for a Western meal and I was told there was none left and there was nothing she could do!So I asked for another roll and was promptly told that there was no more…this was all said to me by the stewardness without even checking!! On our return again during the dinner service only one of my girls got the western meal, so when I explain to the steward that the same thing had happened just a few days ago he said he would check and get back so he did and returned with one western meal!! So when I asked him about mine he said there was no more and he could not help it!!!
Honestly, are we not all paying for this flight….why should we have to put up with uncomfortable seats, no choice and meals – then why have the printed menu with choices when you cannot even avail of it and lastly to have to speak and put up with rude and unfriendly staff.
I flown so many different airlines in my many years of travel but have in the recent past flown Emirates because of the service and comfort. However, this has been an extremely dreadful and unpleasant experince.
I do expect reply to this mail and hope the staff that were on board during those flights are spoken to!!!!

Whilst recently flying from heathrow to dubai with my family on flight ekoo4 on the 7th of April 2013, passenger name hill seat 18e my seat would not operate and had to be reset at least 3 times. This was a night flight and because of this fault I was unable to sleep. I hope you appreciate that this is unacceptable and would like to know what your policy is for refunds etc.
Thanks

Dear Customer Relations Department,
I am a loyal patron to Emirates Airlines, my name is JOAQUÍN URÍBARRI ZARANZ and my Emirates card number is: EK 277 695 432.
On 11th of March, my flight from Dubai to Sydney Kingsford Smith (EMIRATES EK412 ) had a 4 hours delay. As I was going to Gold Coast (Australia) I had to pick another flight from Sydney, so when I realized is going to take a while untill we will take off, I went to talk with the Customer Service and let them know that I have to pick up another flight from Sydney to go to Gold Coast and that I am going to lose my flight JETSTAR AIRWAYS JQ404 due to the delay. They ensure that are going to take care of it and I will have a sear in the next plane, but it wasn't like that, so when we landed in Sydney, I had to pay a new ticket to pick up the next flight. I am very dissapointed as I thought there is an airline I can trust, but unfortunately I found out is not like this. Please let me know if you need me to send you the ticket I paid in the Aiport of Sydney, if you need to check the information is correct. Please contact me at: daniela.rof@ie.edu
I look forward to your rectifying this situation asap.
Respectfully
J. Uríbarri

Frequent flyer number EK119329151
I am very upset with my experience of travelling with Emirates on April 5th. I had booked an economy ticket on 5th April by EK 542. I had done online check in and was travelling on emergency as my 85 year old father had developed severe breathing problem and was admitted in CCU in a hospital in Chennai. Unfortunately my passport had been sent for VISA renewal and was in the head office of Al Futtaim plc. So I was running from pole to pillar to get the passport out of the office as it was a Friday. With great difficulty and with high emotions I reached the check in Emirates counter by 8:05pm. The person at the counter conveniently said that the counter closed at 7:55pm and was asked to re-book in the next flight EK544. I was charged AED 420 as penality. I can produce all evidences if required.
I am living in Dubai for the last 20 years and a frequent emirates airlines flyer. I have checked in many times an hour before the flight departed though the ticket mentions that check in should be done 90 min. before flight departure.
I look forward to a reply from your department.
Regards,
Raman Kumar
050 5518493

I met a lady called Yoliswa Qauka in a nightclub toilet advertising herself as an agent for cheap airline tickets. It sounded to good to be true, as she said she can get tickets on any airline but claimed to work for UAE airlines. I was suspicious so I did a little investigating. I got her cell number 0843086959 and befriended her on Facebook. In early November she travels regularly, but traveled to cape town on one of her "special tickets" on Kulula airline. My guess is since she works at an airline company, she knows the ins and outs of not getting caught.
I'm sure she obtains credit cards from her emirates clients and uses them to buy tickets on other airlines (this is sickening). I don't know where to report such so the right people can look into it, so I'm using this space and hope someone will forward this to the right people. See her on Facebook, innocent looking face. I have been a victim of credit card fraud and I am sickened at what length some people will go to make extra cash.

dear emirates my brother missed his connecting flight from London to Tobago because your flight out of either Cape Town to Dubai or from Dubai to London was delayed. now my borther is stranded in London what are u doing to help him. he left cape town Tuesday 17th of April 2012 to arrive in Tobago 18th April 2012.
He said he came to you and told you what ahd happen and you told him it's not your fault, i dont understand it is clearly your fault why he missed his connecting flight. i jsut returned from south Africa and i travelled with your airline and i was really impressed with the service we got, so what is it now? my Brother's name is Alix Smart. in order for him to get home he has to purchase another ticket whisch is costing him 1700 US dollars which is not fair.
where to expect him to go he is not from London and has no family there. come on man for such wonderful service my family recieved when we travelled with your airline for you all to spoil that feeling now it not a nice thing. please i am asking you to check your information you have on him, contact him and assit him please. thank you

Hi, I am not sure who to send the attached message to. Flight – Emirates 226B, Date – Jan 22, 2012, Time – 3 45pm, From – San Francisco
Arriv – Dubai/ Dubai / Hyderabad – Arrived Hyderabad, Jan 24, 2012. One of my Suitcases was opened and tied with a tie – I was leaving United States and coming to live in Inida after my husband passed in 2006. I had threw (2) watches in my Suitcase SINCE I DID NOT EXPECT MY SUITCASE TO BE OPENED AND MY WATCH MISSING – One was a "Bangle Watch" from a Department Store – worth $25.00 and one was a Seiko Watch which my late husband had given me the "When we met" which had a lot of memoreies.
It was a "SEIKO" "TWO TONE WATCH' WITH A VERY FELEXIBLE STRAP – SO WHEN THE SCREENER OPENED MY BOX JUST SLOWLY TOOK IT – JUST FOLDED IT IN HIS HAND SINCE IT WAS SO FLEXIBLE . I HAD OTHER COSTUME JEWELRY WHICH WAS ALL IN BAGS WHICH WASN'T TAKEN – IT'S JUST HEARTBREAKING TO THINK THE WATCH THAT MEANT THE MOST TO ME IN MEMORY OF MY HUSBAND WAS TAKEN –
THE SCREENER JUST SCRIBBLED HIS/HER NO. IT'S EITHER 6734 OR 67321 – CAN YOU PLEASE SEND ME AN E-MAIL ADDRESS SO I CAN SCAN AND YOU A COPY OF THE INSPECTION TICKET NO. AT THE BACK OF THE TICKET IT SAYS – IT 'A' BIR SOUTH 159
2012 JAN 22 PM 2:13, SUITCASE WAS A "BLACK HARD CASE" – CAN YOU PLEASE CHECK YOUR CAMERAS OR SEND ME AN E-MAIL ADDRESS SO I CAN SCAN AND SEND YOU A COPY OF THE INSPECTION.
HI – I AM SO UPSET TO THINK THAT "EMIRATES" HAS EMPLOYEES TAKING THINGS FROM BAGGAGE THEY OPEN THIS WATCH MEANT A LOT TO ME FROM MY LATE HUSBAND – I AM A HEART PATIENT AND JUST CANNOT GET OVER THE FACT THAT THIS WATCH WAS TAKEN – I JUST THOUGHT IT WAS SAFE SINCE I WAS SO BUSY TAKING CARE OF LAST MINUTE THINGS SINCE I WAS LEAVING THE UNITED STATES PERMANENTY SO I JUST THREW THESE WATCHES IN – IF I HAD KNOW I WOULD HAVE PUT IT IN THE BAGS WITH THE OTHER COSTUME JEWELRY SINCE IT WOULD HAVE BEEN HARDER FOR THEM TO OPEN THE BAGS AND TAKE THINGS OUT OR CARRIED IT IN MY HAND BAG – I WAS TIRED AND TAKING CARE OF THINGS TO THE LAST MINUTE.
PLEASE HELP ME – THIS WATCH MEANT A LOT TO ME – WAS PLANNING ON WEARING IT IN MEMORY OF MY HUSBAND – IT'S VERY PAINFUL SO PLEASE FORWARD THIS MESSAGE TO THE APPROPRIATE DEPARTMENT OR GET IN TOUCH WITH ME SO I COULD GIVE YOU MORE INFORMATION.

Yesterday i came to Dubai with Emirates Airlines EK607. I lost one my big baggage. After staying there for an hour i figure out , some one else took my bag and left their on the Belt. After spoken to Baggage claim dept , they gave me one slip as a complaint and told me we will try our best. after pushing and long conversation he agreed to track the person whose bag is left on the belt…. He said good news is we found person contact number, live in UAE. He was not able to call the property owner due to not his dept.
I am really disperate to get my bag, its full with gifts & expensive stuff! Couldnt sleep whole night! only thinking about my bag. really disappointed! Even i dont have anything to wear bought night dress from local shop here

My Father went from birmingham on sunday 13th Nov 2011 to Dubai, and was suppost to connect from there to Karachi, and the flight was slightly delayed from here and when he arrived in Dubai and got to the gate for boarding the connecting flight to Karachi, they said the flight had already left. He had to wait for 7 hours at the airport before he got another flight to Karachi, and eventually when he got to Karachi his suitacase was left in dubai, so he never got that till the evening that day. I am very disappointed with this kind of service, i encouraged him to fly with Emirates as you are well known for good service, Now my father will be reluctant in flying with Emirates.

Unsatisfactory Cabin Crew Recruitment Program. Recently I have participated for recruitment program in Perth. According to the paper advertisement, starting time was advertised as 9 am sharp. I was managed to reach there five minutes before with much of difficulties as during weekends bus service is not frequent. At that time there were many candidates waiting with much of hopes, eagerly waiting for the exciting moment. Finally after one hour of the scheduled time two ladies appeared saying they from Emirates recruiting team for cabin crew and their going around the world with Emirates money to select correct people for people.
Then the surprising moment began. They showed couple of DVD's abut Emirates group, life of Dubai and etc, Both ladies keep talking about things with are not necessary for an initial stage of recruitment program but may useful after offering job. All this rubbish was ran about another three hours.
Finally they collected all our CV's and given a number. After that we were given a brake for fifteen minutes and once we return, we were informed there is minimum height requirement and done the height test. Two of the girls who couldn't reach the limit got upset about the time they spent unnecessary. Finally we were asked to talk about a situation about a past situation that the person who sits next to me regrets and if he/she get chance to correct it what he/she does. Then as a group we were asked to discuss about a current affair.
At last they given our results as three out of nearly group of thirty were selected and we were informed the most experience two HR ladies unable to give a feedback for the flier. Out of the unsuccessful candidates there were many from Travel Industry, who currently work as Cabin staff and customer care.
The process from the beginning was a passel to me and I express my dissatisfaction. I also open this for the candidates around the world who ever face a similar situation to express their experience.
Emirates is my number one Airline in the world and a person who stayed in Dubai I have a great respect and honor on H.E Sheikh Hamdan Bin Mohammed family the way build UAE for one of the world's best economies and a best tourist place. Unfortunately I couldn't get that chance to serve for Emirates.

Im manoj shrestha flew from amsterdam to dubai from flight EK 148 on 14 june…and i supposed to fly 04:35 hrs from dubai to delhi in flight EK 510 butdue to the technical problem in flight , couldnt fly on time. So my flight was delay for almost 4 hrs. I arrived in delhi at 14:00 hrs on 15 june and i had book ticket for Jet airline to kathmandu for 12:50 hrs on 15 june . So i missed the flight due to the delay of emirates in dubai. I informed the imirates staff to help me to book for the next flight for kathmandu. But they said there was no flight till next day.
So i ask them to book flight for next day arrange for my food and accomodation but they didnt help me at all until the 11 pm …i tried to ask help for many times but either they booked ticket nor arrange food for me to eat something… i waited for 11 hrs in the counter for help. i couldlnt even go inside in transit hall because i didnt have yet the boarding pass. so at 11 pm i try to ask from everyone in the counter…even police there …so finally one emirates staff came and try to arrange the flight ticket…so after 2 hrs..she manage to get me boarding pass for flight Jet lite at 1200 hrs for 16 june…when i ask about the food she told me that there is nothing she can do…
Even before when i ask for food ..the emirates manager told me that they cant provide food for me. I was delay due to emirates flight in dubai….and they are not helping me at all. i waited in delhi airport 22 hrs for my next flight and still they dnt give me nothing refreshment. m really dissapointed with the Emirates Airlines…especially the staff in Delhi Airport. They are not professional….especially duty manager of emirates in delhi airport..he never show any kindness to give me sampathy…or make me feel good …or comfort me….because i have been flying on 14 june from Amsterdam…
It was already 24 hrs when i reach delhi…and i waited 24 hrs more to get my ticket to kathmandu….without any refreshment….i would like to ask the concern person to take some action regarding this problem…so that in future it wont happen again…

I had boarded flight EK EMirates 0203 from DXB to New York on 18th May '11; my Baggage Tag No. EK 011878. My subsequent flights were American Airlines Inc. 1267 from NY to Miami onn 18th May and American Airlines Inc,1049 from Miami to Kingston and Amercian Airlines Inc 1504 from Kingston to Jaimaica. The baggage was directly booked for delivery at Kingston American Airlines Inc 1504 to reach Kingston at 20:25 on 18th May '11. On reaching Kingston. I was surprised to understand that my baggage were not connected to flights as above. As the baggage contained clothes, business documents, I was left stranded. I immediately lodged complaint with American Airlies. Due to the above, I had lost a great deal of business and I request suitable compensation for the lapse.

On the 01July 10 my wife took a flight out on SA7165 operated by Emirates Airlines. With this flight transport was provided. The night before driver was contacted with the necessary details. The morning of the flight after numerous calls, to learn the driver went to Abu Dahbi and not Al Ain. Alternate transportation was made at our own cost with the understanding it would be re-imbursed. On returning to the UAE we were told cash payment was not allowed but transport would be given when required. This we excepted. On 18 May 11 we required transportation to airport it was declined, because it was not an Emirates flight.
I should have not be mislead in believing it would be reimbursed when there were hidden conditions. This was not explained at the start. Thus far my impression of the company is not impressive. To my mind the airline is just another company that does not keep its word. My trust has been tainted .I can only ask to rectify situation and save good image of the airline.

My name is Julia Olago, file reference no is DXBEK34319/11oct09/0510GMT. On the 11 october 2009 i flew on emirates airlines from Jhb to Dxb, on my arrival i couldn't find my box. I was advice to lodge a complain with emirates which i did. I Was called to send flight details by fax i also did, they called after 2 days to get clearity on the priscription of what was inside the box. That was the end of the conversation i had with them, since today they never called me. I called them the same month they promise to call me before that month end till today im still waiting.
I never call them back, because i was told that emirates airline are excellent in all they do,one of the one of my friend who work for them told me no need to call they will call. I'm verymuch dissapointed at them, though i still fly with them because of their good service inside the flight,cabin crew. I dont know what to do please advice i need my refund or my staff back.
Julia Olago

I tried to book a flight using Emirates airlines online. I filled all the mandatory fields on the online booking forms, and filled the credit card section, and as i tried to confirm it, it said : "session expired / time out". Notice : there was no warning or information from the site that i should call them at that moment. Also, it means there should not been any transaction at all, because it said time out, and as a contract, both parties should get confirmations. I did not get any confirmation from emirates for this booking whatsoever, so I assumed it didn't go through. However, I got my monthly credit card invoice, and saw that there was a charge from with code EM *****. I didnt even know what that was.

I write to report a truly awful experience of flying Emirates while attempting to begin the return leg of my journey at Delhi. I was due to travel with my wife and 6 month old infant on Emirates flight and had an onward connection from Dubai to US. My tickets had been booked on a popular travel reservations website. Unfortunately in this day and age of e-tickets, the travel website issued a paper ticket for my infant, who was billed on my wife's ticket as 'infant in arms'. My wife and I were issued e-tickets.  It should come as no surprise that traveling with an infant can sometimes be stressful, and as a consequence we unfortunately left our infant's paper ticket. Nevertheless our infant's name was listed clearly on my wife's e-ticket and so one would imagine that there should not be any issue. This was not the case and we encountered many problems and stresses with this airlines.

Magdy salmin
from Dubai, DU
I booked Cairo, Dubai and back to Cairo from the Emirates Airlines corporate office in Cairo AIRPORT OFFICE IN Egypt with one of your staff called Khaled, I asked for a window seat because my wife is very religious, he told me the window at the back of the plane and I agree and discovered after that it wasn't window and he cheated me of he doesn't know his job. I'm very upset because I told him I can go for business for the getting window but he said no need. Flight number 924 on 10/2 I called him and it is mistake and forgive me which is not accepted in an airline like Emirates Airlines.

This is a worst service from EMIRATES, above ticket we purchase online thru Credit card and cancelled ticket , requested for refund same day or next. Its been 4-5 months but still we did not received amount. When checked, we are not able to get any information both in India and Qatar. Could you please tell us how much time it normally take to refund? Not 4-5 months i guess.

Muhammad-Ibrahim
from Jubail, 04
I have been using Emirates for a long while now but I must admit I am very unhappy on this occasion. My wife found that my son's passport had expired when she was leaving Pakistan and was at the airport. The check in staff would not let him travel. However, when my travel agent (Cloud 9) spoke to Emirates, they informed the travel agent that there was no reason why he could not travel. Emirates tried to call the check in staff at the airport but they did not respond.
Emirates informed us with the following data: "Passengers with a British passport with nationality of British Citizen shown on the bio-data page are allowed to enter with an expired passport." Person travel agent spoke to at Emirates: Ricardo. Reference provided: PLTIMS. Number provided: 0344 800 2777. Booking reference: UK467893, Issue Date: 10-Oct-15. Now I am being told by the travel agent that it will cost my wife and two sons at least 245 GBP each. That's 735 GBP in total at least. I am struggling as it is, my wife and children have been in Pakistan for over a month now. It's costing me so much money to keep them there.

Andries van Heerden
from Johannesburg, GP
I would like to inform you of the traumatic experience my wife and I had -- deportation from Bali Indonesia. We were booked on flight EK 764 to Dubai and Bali on Sunday, 3 January 2016. All went as planned until we landed in Bali. There, officials informed me that my passport was invalid. Since my passport only expires 7 February 2016 and our holiday was planed for 10 days, I was under the impression everything was in order. Our departure date from Bali was 14 January 2016. However, the authorities at the airport in Bali informed us that, according to Indonesian law, passports need to still be valid for at least another six months.
We were treated like criminals and three hours later, we were deported from Bali back to South Africa on the first available flight, (EK 399). I am extremely angry and most upset. This entire ordeal was not my fault. My passport only expires 7 February 2016. My complaint is: why did ground personnel allow us to fly all the way to Bali? According to the officials at Bali Airport, all airlines are aware of the Indonesian stipulation.
We usually fly Emirates and therefore I am really disappointed and feel we are let down. I want to be reimbursed for the costs of the tickets because this entire ordeal was very humiliating and traumatic for us. In fact the whole trip was a disaster. Spending three days on aeroplanes and in airports, wearing the same clothes and being guarded like criminals, is no joke. We were robbed of a well-deserved holiday that we had been looking forward to.
I have always been most impressed with the service of Emirates Airlines but I will be compelled to inform the public of our ordeal to ensure others do not suffer the same fate. I hope to hear from you soon.

Antonio Pimenta
from Luanda, LUA
I have bought the tickets numbers 176 2184961073 and 176 2184961074 in 23 January 2015. For some reason i could not travel and I went to EMIRATES office in Luanda Angola to cancel the ticket and have my money back. I was told that it would take 45 days to have my Money back which I considered to be a long time since no one in this office was able to show me a written prove or contract which states that passengers should wait for such a long time.
It was a kind of a verbal rule. To overcome this situation I was advised that i could leave the ticket open and travel when ever I could since the tickets were valid for one year. I could return to Emirates office in Luanda and they could reissue another ticket. In December 2015 I decided to travel to Dubai since my ticket was still valid. For my surprise I was told a different story from the same officer: This ticket requires you to pay almost 52% of the initial value due to the Kwanza devaluation or you will have to cancel this and have your Money back. Does Emirates have reasons to believe that customers do not have the right for timely information?
Why should I bear the costs for this kind of poor service provided by the Emirates office in Luanda? What is meant by a one year ticket from the Emirates standpoint?. Thus the Emirates takes into account THE TIME VALUE OF MONEY? I agree Emirates my charge me a fee to reissue the ticket as per information given to me initially, but to pay 52% of the value on a one year ticket is very unfair. I am looking forward to ear from you very soon since I am planning to return to Emirates office in Luanda 11 January 2016.

I would like to share a complaint about a bad experience on luggage with Emirates, first time I write to you but second time it happens. 2 years ago, I received my luggage with 1 wheel missing and 2 enormous impact on it. I went to Emirates customer service and they fixed it. Last Monday, same thing happened. If the wheel is not missing, it is totally out of the luggage, I have pictures I can share. Frankly, I am not that difficult but if every-times I have to worry about my luggage, what kind of trip and experience is that? I have no idea where or how it happens, but do note that I travel very often (PPS member on Singapore airlines) and it never happened on any other company. I wish you to improve your corporate policy and way of managing the luggage because customers care about experiences, and this one is bad.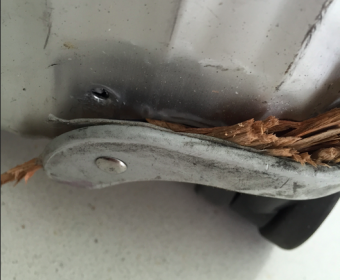 Dr. Salim Harissi
from Beirut, BA
Today was a sad day for me.... i was not expecting what has happened. i have regret all the advises i have done to all my friends recommending Emirates airlines. Today Emirates airlines STOLE the joy of my kids...i am traveling with Emirates airline to all countries and extensively for long and short trips, Africa, Asia... etc... you can see how many tickets i have bought in a short period.of time...am i going to travel with your air lines any more? I know I am a small no. in your big volume and may be i will not affect your operation and you will continue without hundreds like me or maybe thousands.... but i am still a Customer, what you have done for me today i wish will not happen to my enemy... cause my enemy kids need to play and and enjoy the Christmas with presents and gadgets.
My kids today cried and i will not forgive for this... i was in a bad situation ... cannot talk... i have no words. Many times when i was traveling on your airlines i saw the hostess distributing some gadgets for the kids... now i am asking my self is this true? Anyway, My story is as follows:
I had my boarding pass at today's flight EK 0953/22 from Dubai to Beirut, gave my luggage and went to the gate...at the time of the plane boarding giving the boarding pass to the hostess to scan it, she told me that your luggage need to be inspected, waiting for almost 30 mins then i have told the hostess that the plane will take off in a short period of time...so how far? after a while a guy came and said lets go to inspect the luggage ... we went to an officer , i have opened the luggage and he searched, then he said, you have a scooter 'Air board ' and EMIRATES AIR LINES DO NOT ALLOW THIS ON THE PLANE'... I said this is a toy sold in the market and not weapon... the guy said i execute orders.
He took it ..without giving any receipt ...which i have asked for...it is my right... i have paid more than 500 $ for the scooter how you take it? I can find an excuse that this scooter has a battery...but hundreds of the laptops inside the plane cabins are there... they are carrying the same lithium batteries.

I booked on Emirates Airlines a one way flight from Cairo to Auckland and the layover is 10 hours, when i called the center I discovered that my husband is not eligible for a hotel stay through "Dubai Connect" because he has a Syrian nationality. Although he already has a resident visa in New Zealand. This is DISCRIMINATION and breaking human legal rights. If i knew this before booking i wouldn't have booked on this airline. This should have been written or mentioned when I'm trying to book from the beginning, so I could not book on this airline from the beginning.

Mohamed alshamsi
from Dubai, DU
I would like to set a complaint about the Emirates Airlines team regarding the delay in my flight from Tampa to Dxb on 19th of December, 2015. The plane should take off at 10:20 p.m on 19th of December, 2015. However it delayed till 5:30 a.m on 20th of December, 2015. This delay affected my work and the duties I have to submit. All my plans were cancelled as well on that day. I am so upset for that. I am a regular customer with Emirates Airlines and this may affect my coming trips. I will not trust this airline as before! I know there are uncontrolled things which causes delay, but i will accept an hour of delay or two hours delay not seven.

Soh Poh Geok
from Saint Paul, MN
On 27 Nov, I checked in 1 luggage covered with an elastic protective case (baggage tag : EK 182963) at the Kuwait airport through to Johannesburg (EK856 ->EK765) via Dubai. Upon arrival at Johannesburg, I found my luggage arrived without the protective case, and the 2 month old new luggage ended up with a lot more scratches that were not there before. I'm not sure why the handles would remove the protective cover, which is intended to protect the new case from mishandling. I've used this luggage with the protective cover about 3 times through SQ & Qantas for the past 2 months and there was no issue. Hence, I would like to seek compensation from Emirates corporate offices for a replacement of the missing luggage protector and the preventable defacement on my luggage resulting from mishandling of the luggage. I would appreciate very much that Emirates would look into this matter and reply to my email, however they have not up to this point. That is why I will contact the compliant department to hopefully escalate the situation.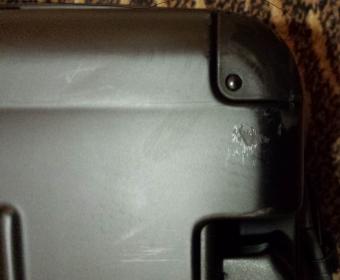 Zenul sugarwala
from Nampa, ID
I flew both ways business class Boise to Ahmedabad (India) via Seattle in 2014 and 2015, I was very disappointed with the quality of food. Before these flights the food was reasonably good. In both trips they have damaged my luggage. I really did not file a complain because I had no intention of flying Emirates again. However, I may have to fly next year so I am submitting a complain hoping things may change.

I was traveling as usual to manila from Kuwait the staff members in the business class was excellent very friendly and helpful, but the staff on Emirates Airlines hosting the flight from dubai to manila was very unhelpful from the first one. Name is Mohammed when he served the food to me he doesn't like it and he didn't serve to me the breakfast on the flight from dubai to manila and he didn't bother to give me the form of health conditions to be filled by passenger just when I left to toilet when I return bake I found it on the side of my glass cup holder and this hostess he look at me in bad way when he take the blanket from my side and when I have tried to fill the form before the landing because he have given it to me at the last moments he is telling me close the try in rude way. I am telling you food is not important to me if you have this person serve the food in the future flights of Emirates Airlines I will not have it even the other staff hostess the ask the other passenger besides me and ignoring me.

I have registered with emirates group careers for a couple of years now concerning job offers. I would like to know what the chances are for a person with African origins to be employed. I have posted for various types of jobs that i know i can handle but after reading quite a number of forums of Africans being discriminated. Do we have to obtain a European or American passport to be accepted?

Umamaheswar Chilukuru
from Sorrento, LA
I am very disappointed about the service which Emirates provided and here is my problem. I have booked flight tickets from Dallas to Bangalore with infant bassinet and they confirmed the seating as well and when I checked in they said they don't have bassinet and they given different seats for all four of us. Am attaching booked/confirmed tickets and tickets which I got it from when I got into. I have very good opinion about the Emirates and now it's worst ever service which I come across so far.Please take it into the issue and am ready to provide detailed information.

The crew are very noisy, they talk so loud during the whole trip with personal issues which were the first time I experienced this with top list airlines, they won't shut the curtain by their working station so the lights came through the cabin the whole time. They came to you with their mouth eating, which is quite awful as service industry and when I required snacks, they turn me down quite rude said this is the serving meal time and they couldn't do it but never said they will bring it to me after the meal and so asked me to turn the service light off although most of the top list aitlines would never response like this, I am quite disappointed by the stars they gave to Emirates and it is way below my expectations.

Graham Cook
from Ashfield, ENG
Our flight was from Birmingham UK-Dubai-Manila on October 10,2015. We arrived Manila 11:00 @ night, waited at the carousel for 50 minutes, only to find out that one of our checked in luggage was left in Dubai. We fill up a form at the Emirates counter and have to proceed to our final destination in another city which is 1 hr flight from Manila. Upon our arrival, we have to buy for my husbands shirt, trouser, underwear and other personal things that was not within our budget. And the main reason we're filing a complaint is because of my husbands medications that was in the suitcase. He should take all these tablets without fail everyday, and that time he needed his inhaler but there was nothing to use. My husband suffered too much for not taking his medicines for three days, because we only received our luggage on Wednesday 14th of Oct.
We also have to spend for our taxi fare from the hotel to the airport and back to collect the suitcase at Iloilo International Airport.That three days of waiting was like hell, there was too much arguing & tension and we didn't do anything, we just waited for phone call from Emirates personnel which at most times we have to do the effort and ring because it was like waiting for eternity and nothing was happening. Emirates owe to compensate us for all the hassles & problems that situation had caused us. We look forward to hearing from you.

Saravana Raj
from Mountain View, CA
I have booked tickets with specification of Hindu Vegetarian meal. Since, I was too tired, I have pasted the slip marking Wake Up while Meal is availble. However, the cabin crew did not wake me up. And, while I have woke up, the crew said the vegetarian meal is not available. So, why do you want to.ask that while we book tickets?? Waste of time and no use of setting the expectation. I decided to not have the meal. The crew compelled me to have something, but when I asked for the fruits, the crew said they cannot offer anything like that but can only give whatever comes with the meal except the non veg part of the meal. Is there any meaning in asking the preferences anytime, or you just expect the customers to run and get the meal of their preference before others do? It's okay if the meal is not available, but why do you ask for preference and reject it every time?

Dr. Andrea Kahlenberg
from Dubai, DU
Dear Emirates team, I would like to share this with you after I never got a feedback. Not really a complaint, more a friendly request. My flight was upgraded to Business class due to miles collected. The aircraft was a fantastic A380! Pick up in Madrid train station was agreed (the Emirates office was very adamant that I get collected over there). However, after waiting 25 minutes for the driver who never showed up I took a taxi to the airport. He called later, but I was nearly at the airport by then. Could not ask every man standing around if he is my driver....
The flight took off, great seat and very nice staff. Had a wonderful meal, then settled for some rest and cinema. However, that was the moment a gentleman directly in front of me had a medical issue and kind of collapsed in his seat. For the next 3 hours I was standing in the corridor assisting the man together with another Gentleman who turned out to be a GP, I am a Consultant Anesthesiologist. Patient improved. I was the last passenger to leave the aircraft after handing over the patient to the medical crew in Dubai who was boarding the aircraft upon landing.
Staff was nice, but the question by the senior flight crew staff if I know my medical license number put me really off. Would I assist a patient under circumstances in an aircraft (very limited equipment and not really medically trained staff from the point of view of an Anesthetist....) if I would be a teacher? Certainly not. However I followed my oath to take care of the guy. After leaving the aircraft nobody really cared that my luggage was still spinning in circles and sadly nobody offered me a ride home (live close to the airport). Would have been nice at 3 am. However, Emirates Airlines is a very good airline, and I will fly next time again with you, I just would like to ask if you would consider to upgrade one flight for me in future again to Business class for this lost experience? Kneeling 3 hours in the corridor was below Economy (:-) Otherwise no hard feelings at all.

Rasha
from Mississauga, ON
I booked a ticket though your airline and when I was planing to book a ticket for my mother so she can join me and I can take care of her in most of her trip from Canada to Baghdad, I was shocked to know that there were no complementary hotel for my mother. Even though she would have same ticket price, and would have to wait for 17 hours !!! the reason my mother is still holding Iraqi passport your customer service statement was " Iraqi passenger are prohibited from using visa transit hotel". So now I need to know why Emirates airline passengers who hold Iraqi passport cant have a complementary staying in transit hotel. Even though the time of their waiting is more than 12 hours. Previously it was visa problem for Iraqi people which is no longer a valuable reason as the Iraqi people get the visa today very easy when they travel via Fly Dubai, why Emirates Airline insists to use the discrimination phrase and stated Iraqi passenger are prohibited from using visa transit hotel? I need to know why I have to send my mother who is 76 years old for another airline and not keeping her with me. I need an answer for this insulting, is UAE following human rights. Is Emirates Airline has any reason in order to break its own regulation except one reason which is discrimination. I need to have an answer from someone from Emirates corporate offices to answer my complaint.

Margaret Alexander
from Glasgow, SCT
Regretfully I have two separate complaints. The first is regarding a lost item on flight EK28 from Glasgow to Dubai on the 12th of September 2015. This was my Kindle Fire, which, after contacting Emirates lost and found department, they confirmed that it had been found and asked me to confirm I would pay any customs duty which would be incurred to return my item by FedEx. I did all this immediately but to date have heard no more. The reference number is 092847. The communication has been from a lady called Odessa Mendoza in Dubai airport. Would you please investigate this matter on my behalf?
My second complaint is regarding my return flight from Mauritius on the 27th September 2015. Flight number EK704 at 22.05.
I was allocated seat 82K but chose to sit in seat number 82J as my partner Mr Jack, does not like a middle seat. Whilst I appreciate that safety is the main priority and that in flight entertainment may seem like a trivial matter, for a 6 hour flight my monitor was in an upside down position. Very boring. The crew rebooted the monitor several times but to no avail. It was my partner who worked out that it had been installed up side down and needed an engineer to reinstall it in the correct position. A member of cabin crew did ask for my email address and I did think that by now I would have had some sort of apology for this from Emirates customer Services department. I think this is worthy of note as I am sure I am not the first person to have noticed this on board that particular plane. Your thoughts on both these matters would be greatly appreciated. A timely reply would be appreciated.

Zamirahmed munshi
from Bolton, ENG
I am writing this email with sincere heartache with what i have experienced on my recent trip with your airlines Emirates EK21 on 22/09/2015 at 3.00am from DXB to MANC. I am a regular traveller with your airlines simply due to the reason of it being reputable, however on this trip i have been left mortified and afraid with traveling with your airlines. On my way back from DXB i purchased a valuable gift for my wife from DXB duty free. Whilst traveling the gift was placed in the cabin like all the other passengers placing their luggage in the same place. Upon arriving at Manchester i simply forgot about the gift and carried on out of the airplane. This was simply due to lack of sleep and being tired whilst traveling.
When i was collecting my luggage i remembered about the gift. I was in shock and disappointed in myself that I could do such a thing however i immediately informed one of your employees that was near the luggage area. I was left disappointed when your employees basically told me to forget the item as they will not be able to retrieve it. The gifts value was substantial and being told to forget about it made me even more upset and made me question your loyalty with customers. It wasn't until a short while later that i became really frustrated knowing that i was let down by a reputable airline being a frequent traveler, i felt totally helpless and had no choice but to contact the police with the item being an expensive gift which your employees failed to understand. Upon the police arriving and further inquiries being made the bag was found!
Had i walked away taking on board information given to me by your employees which is heart aching and made me question your customer service i would not have been able to retrieve my gift. Instead being totally helpless and unsupported i had to go the extra mile and contact the police. This has totally made me question your employees honesty for the airlines which reflects your reputation and has left me scarred and afraid to travellng with your airlines again.

Mahmood ALDhuhli
from Portland, OR
I am writing this email considering the situation of two passengers at emirates airlines: Mahmood Salim AL DHuhli and Hisham Mahmood Al-Nabhani. We are students studying at Oregon State University at USA. We always use Emirates airlines for out travels since we have a great point of view toward this airline. However, I have some concerns regarding my last travel. Here is the situation: We booked a ticket on 10th of June 2015 by using Webjet agency for two ways ticket. The route of the flight is PDX to SEA to DXB to MCT.
We decided to make some changes on the last part DXB to MCT which had a transit for about 7 hours. I made a call to Webjet agency to make the change and or cancel this final trip and they gave us a very expensive rate for $600 for each ticket to cancel this final route and book a separate ticket to minimize the time of waiting at DXB. In addition they gave us another solution which saying that we book another ticket and ignore this one and left it as it is. Then we wanted to meme sure if that works, so we called Emirates customer service and explain the situation to them.
They also had this suggestion of making another booking for DXB to MCT and ignore the other trip that requires us to wait about 7 hours in Dubai. We decided to make this idea and when we tried to use the other part of the ticket which has a route of MXT to DXB to SEA to PDX we got a problem on our ticket. They told us that our ticket is suspended and we are supposed to pay some money to use the ticket and go to PDX. This was unsatisfied to us by paying about $2000 for both of us. This is very unbelievable situation and we really need a good response for this situation. I am attaching the references numbers of both tickets.

Dr Masood Sadiq
from Las Vegas, NV
I traveled Emirates Airline flight Emirates (EK) 225 as Business Class passenger (JH4CKJ) from Dubai to San Francisco on 18th September. I started having little bit of itching in the last hour or so before landing. Subsequently I had developed blebs and itching all over the body and am taking anti allergic medicines since then. I am sure this was some sort of insect bite on the plane. the reason I am saying that is that an announcement was made on the plane for a medical doctor on board. I being a doctor made myself know to the crew staff and then was asked to see a passenger. This young man also had a large swelling on his arm which was clearly allergic in nature and was itchy.
I told him it was some form of insect bite and because it was getting better no emergency medicine was needed. I would really like to bring this into the notice of the highest authorities as the cleanliness and hygiene of the plane needs to be seriously looked at and I would like to launch a complaint as it has seriously affected me on my trip where I am attending an important medical conference. This is very unfortunate too as emirates is one of the best airlines in the world and such happening can severely affect its reputation. How can I go for the compensation?

I and my husband traveled with tickets with confirmation numbers. We always prefer to travel through Etihad Airways because it is good airline. I would like to bring on record that the agency at Dubai, which arranges the wheelchair is really tarnishing the image of Etihad. They cheat the passenger and force them to walk on foot at one pretext or at another. Just after landing of the Aircraft they would say , " walk a little you will get the wheelchair".
On insistence they would provide wheelchair, which would drop you in the Buggi that takes to the office of Danta. They before one hour of the departure of the plane would send you in Buggi to the boarding gate and the driver will insist on the passenger to walk to the boarding gate. This happened to us in Dubai during our journey both ways that is while while going to Pakistan and on return to USA. On both occasion a lot effort was made to convince them that both me and my husband could not walk.
The officials of Dnata working their try to cheat the passenger Their intentions are always to deprive the passenger of the facility, which emirate promises to provide in the tickets. This is for your kind information and necessary action.

I was trying to book flight tickets through your official website on Friday (21-May-2015) from Mumbai to Stockholm. In my first three attempts to pay for the ticket, the Emirates website displayed a 'payment failed' message. The 4th attempt to pay for the ticket went through successfully. However, when I later checked my bank accounts, the amount had got deducted 4 times. I checked with the banks, and they said that the transactions were successful from their end even if the tickets were not booked.
On 26th May I wrote a mail to Emirates asking for refund and since then I call up customer care team everyday to get an update on my refund request. But till now , I have not received any satisfactory reply from them and neither my amount has been refunded back.

Mr Dulchand Nathoo
from Chelmsford, ENG
I travel often for my line of work. On May 8, 2015, I travelled to Dubai through Emirates. The flight there was amazing. I got excellent service, the staff was pleasant, and the food was as I requested.
On my return journey, I was horrified. I did not receive my special diet that I requested. The staff had to make up something for me to eat, but this was difficult as I have a few diet restrictions. I still had to pay for my special food even though I never received it! I requested a drink from an attendant at 3 different times and she never returned with my drink. She completely avoided me and ignored my requests.
I have tried finding an address or email to write to the Customer Services and cannot find one! I would like to make this known to the Emirates Airlines as opposed to a complaint site, but there is no contact information that I can find. This is quite frustrating. If I haven't flown so many times prior, I would never fly Emirates again just because of this one incident. I would hate to see this airline go under, but it only takes incidents like these to have the customers never return. Emirates, you might want to retrain your staff...

Naveen Yousafzai
from Copenhagen, 84
On the 19th May, I was travelling from Islamabad to Dubai (flight no. EK 615 seat no. 12A and 12B). I was travelling with my three year old son. The flight was early morning around 3.20 am.
One hour before landing in Dubai, my son needed some milk. I asked one of the Crew members if they could fill my son's bottle with milk. After waiting 15 mins, along with my son crying badly, I had to go to the kitchen side myself to ask for milk. One of your air hostess, whose name I didn't get, treated me very badly on asking for milk. She in her high, rude tone asked me to wait in my seat and that she can't help (like I am a begger asking for milk for my son). I was standing there along with my crying son until one of the
other male crew helped me.
I have travelled many airlines but your crew's attitude and behavior towards me was unacceptable. In the future, I will never travel with Emirates and I would advice anyone with kids to travel with Emirates.

Sidney Rose
from Stockholm, AB
I live and work in Stockholm, Sweden and hold a senior position in an Education company there. I travelled to an Education conference in Lucknow from Stockholm on 13 May 2015. I flew from Stockholm - Dubai - Delhi with Emirates Airline and then Delhi- Lucknow with Jet Airways.
I and my company colleagues fly often to the Middle East and India and have an Emirates Frequent Flyer card. 11 of us are scheduled to fly to Dubai in June. I always check-in online and print out the boarding passes. I did this and travelled to Lucknow very safely attending my conference.
On 18 May, I was scheduled to travel back for a very important Business Meeting and dutifully did my on-line check-in in the morning, catching the Jet Airways flight from Lucknow - Delhi at 3.10pm, arriving in Delhi at 4.30 pm.My Emirates EK515 flight was not until 9.50 pm. So I killed some time in Delhi Airport and went to the International Departures section to board my Emirates flight at 8.20 pm.
The Immigration queque was long and it took around 35 minutes to get to the Immigration Officer, who rudely told me that they did not accept on-line check-in boarding passes and I would have to go to the Emirates Airline check in desk! I ran there to find that they had already closed the check in gate at 8.55!!
In panic I ran to the Information desk to explain my plight. The information clerk called Emirates Airline and said someone would come in around 5 minutes... half an hour passed and no-one showed up!! At 9.30 I asked again, and the clerk said someone from Emirates had been but they could not see me!! I was standing there all the time!! She called Emirates again and said someone would come right away.
I reminded her several times and eventually at 9:55 a very rude young man turned up and said that I would be Off-Loaded as a No-Show!! I complained and said that I wanted to speak to someone higher - I was firm, but very polite, but was rudely escorted out of the airport by security and told to come back at "around midnight."
I bluffed my way back into the airport at around 11:30 and went to the Emirates desk, and eventually was directed to the Emirates Shift Manager, who seemed to think that it was all a big joke, but did get me through to Emirates Reservations. I thought that I could catch the 4am Emirates Flight and still catch my EK 157 connection to Stockholm at 8am.
I even offered to pay to be upgraded to Business if the flight was busy. The Reservations Manager was polite but absolutely unhelpful!! She said that "maybe she could help if I waited until 3am, but could not guarantee" and that maybe I could get the next flight which left at 8am, but it would be costly. I begged for help, but she said that she could not help. I had no alternative but to buy the cheapest Airline flight I could back to Stockholm - with Aeroflot, at a cost of 1300 Euros!!
I wish Emirates to at least compensate me for the 1300 Euros and take action with Emirates officials to Delhi Airport. I am very insulted, as "a valued customer" by their rude and callous behaviour.

Yasmeen Butt
from London, ENG
I have already submitted a complaint but to date have not received a reply to my complaint. I have been requesting for a reply but have only received 2 return emails that you are looking into my complaint. Is this the reason you do not provide a telephone number so that people will forget and get fed up and give up?? Well, let me tell you with the hell I went through flying with you, I will not give up until I have satisfactory reply from you!!!

Date: 10th May 2015
Booking confirmation - IZLIVB
I have been a loyal customer of Emirates Airlines. The hassle I experienced on 8th May 2015 on the airport of Dubai when I was about to travel from Dubai to Qatar was just unacceptable and it actually ruined my whole trip. The fact is that I was actually on a business trip of Al Shahba holding company. The trip varies from Jeddah to and Dubai to Qatar and my return was back to Jeddah. With respective duration period of 6 days stay in Dubai i.e. from 2nd May 2015 to 8th May 2015 and 6 days stay in Qatar i.e. from 8th May 2015 to 14th May 2015. I do have the booking confirmation that satisfies the above information.
I successfully accomplished my target in Dubai. But when I was heading for my trip in Qatar and reached the Dubai airport, there were a lot of people heading for check-in-counter due to slow action of the staff. The staff member get to my notice that I was 13 minutes late for check-in and as per the rules and regulation of Emirates Airlines, I have to pay 300 dirham due to no-show. I have not neglected the condition and paid the amount to catch the next flight in the evening.
I have reached the airport at appropriate timing and headed for check-in-counter. The check-in was successfully done by Mr. Rashid, the staff member, who cross checked my documents and my profession to satisfy whether I am eligible to travel or not. After check-in, I was issued the boarding card and my luggage was sent.
When I headed for boarding, I was stopped by the aircraft staff. I was astonished by the fact that came to my notice by this member that my profession was not suitable for this travel. The question is that when my profession was not appropriate for this travel then why was I issued the boarding card?
Perhaps, I have to meet a number of supervisors in the airport because there was not I single supervisor to help me for my problem. At last I meet a Duty manager named Mr. Kumar. I was told by the manager that check-in was on departure side so I have to go there. It was about 3 A M and I was just roaming in the airport. I came to the supervisors 'Mrs. Marjo and Mrs. Mahira'. I was not well co-operated by them as they refused to give me the legal document and asked me to mail Emirates Airlines regarding the complaint.
Then I reached to the manager named 'Mr. Ahlen Lizorte'. I didn't get any support from him and he even used harsh language against me. Being a customer to him he is not supposed to behave with me as if I am urging him to do anything. I just want my rights to be claimed. As I was having no evidences against him, I have to record the voice his voice so that I can present it as some type of evidence. I actually did not have any information that it was ILLEGAL to tape anyone's recording on airport. So I was told by a staff that I have to go to police station because of this act.
I was released by officer because I was no knowing that act was illegal and I was told to take care of it next time. I was also told by the officer that all the right that I was in need will be given by the Emirate Airlines only. I issued a new return ticket from airport and I have to book a room in a hotel named 'Coral Daira' for 1 night. Then I came back to Jeddah, Saudi Arabia.
Due to the Emirates Airlines Staff I have faced a number of problems. I didn't get any proper response. My Airlines booking for Qatar was wasted [Dubai to Doha (Qatar) and Doha (Qatar) to Dubai]. My booking in Qatar hotel was wasted. I have to stay 1 night extra in Dubai. My whole Business Trip was ruined.
Now I need proper response.

Ekta Tangri
from Brampton, ON
I Ekta Tangri along with my sons Master Praneel Tangri aged about 8 and Master Vihaan Tangri aged 21 months boarded Emirates Airlines flight EK 242 from Toronto Pearson International Airport on May 8, 2015 for New Delhi and occupied seats 43 J and 43 K . Just around departure time of 9-50 PM , an air hostess suspecting master Vihaan Tangri to be very ill, called the doctor. The doctor finding master Vihaan Tangri running 101 temperature instead of providing medical care declared that master Vihaan Tangri would not be allowed to travel . All this looked pre planned to adjust some other passengers and I along with two minor sons was forced de- board the flight. Is this how a mother with two minor sons treated by the Emirates Airlines?
I have provided details of guarantee of medical certificate for master Vihaan Tangri regarding his fitness to air travel to Canada office of the Airlines on with request of immediate allotment of confirmed seats to me and my two minor sons master Praneel Tangri and Vihaan Tangri to allow us to join marriage celebrations of my younger sister in India this week. I still have possession of the boarding passes and the bags with the airline stickers. In case the Airline does not act to provide us confirmed seating on New Delhi flight on May 11, 2015, I will be forced to get cancelled the reservations (as also of New Delhi- Toronto flight on May 29) I will be left with no option but to claim damages accruing from pre- planned huge inconvenience and mental torture inflicted on us by the action of the airline staff in forcibly de boarding a mother with her two minor sons from the New Delhi bound flight .

Vanessa Smith
from Birmingham, ENG
I always recommend Emirates to all friends & relatives but this time I was let down. The flight from Perth to Dubai on 6th May was great but my connecting flight from Dubai to Birmingham was not a good experience.
EK037 was late leaving, then we were delayed as some passengers were unable to fly so further delays as their bags were offloaded. Then I found my seat was in front of a couple with 2 noisy children so I could not sleep at all. I asked for an extra pillow for my back & this was never brought to me. I fetched one myself an hour later. My seat did not recline at all & due to the larger woman in front moving, my screen kept going blank.
Then we waited & waited for coffee after our meal. Every attendant promised they would be back then after a long delay my fellow traveller asked yet again & coffee was supplied.
I requested a vegan meal which was fine but then the afternoon tea consisted of two minute sandwiches, one of which was chicken!! In all these small but significant events spoiled my journey & I am dreading the return journey now on 28th May from UK - Dubai, then Dubai - Perth.

keith randles
from Huddersfield, ENG
Ek38 to Dubai. The flight was one hour late getting to Dubai from Birmingham. The same thing happened on the flight from Heathrow date 07/04/2015 landing in Dubai 08/04/2015. The connecting flight with Ek418, nobody off the Heathrow or Birmingham flights made their connection. We had to queue up and it took 2 hours for you to deal with just 2 dissatisfied customers arranging other flights!
We then had to complain to the person in charge about the length of time it was taking to book alternative flight about 30 more people. Surely, you could of held Ek418 back considering the amount of people of the Heathrow and Birmingham flights who actually made it to the gate 8.50. The plane was still at gate. Was this plane actually over booked? If so, why does this happen? It is the last time I will use Emirates Airlines and a lot of other disgruntled passengers have said the same thing!

Rajeneesh Pahadia
from Johannesburg, GP
I was flying from Johannesburg to Dubai; dated 11th Apr. 2015, (EK768) my seat no. : 27D. (Due to me as Vegetarian) I per-Booked my Vegetarian meal, as LADY STEWARD came serve my food(all passenger special meal request)before others(as norm.). I Notice that my meal is not veg.(i complaint to steward lady."she said okay" and left. In the mean time they were start serving meal to all the passenger, every one finish eat, my food tray still untouched in front of me, no one change. than they start collecting trays from all the passengers; I asked "i did not get my correct meal, its more than an hour,even everyone finish eat already. she replied to me "Oh, we are very busy serving the passengers". so i ask "I am not passenger? or did I made mistake to serve my food wrong.
She said unfortunately there is no Veg. Food left. if i like she can bring from First Class section but that will take some time(like doing me a very BIG FAVOR). I told the steward "I don't need your favor of any Food". i told her that your attitude and service is PATHETIC, don't even bother serve me anything the whole flight. Even than no one came to say APOLOGY or any kind of gratitude about mistake. That shows how PATHETIC service EMIRATE have and since than i have decided that i will never travel EMIRATE AIRLINE.

Jeanne Hall
from Dagenham, ENG
Before we left UK, we found it necessary to change our return date by one week. For this my husband and I were charged £1000 for date change and also extra for our tickets. Considering it was all done by e-mail we printed our own tickets out therefore, no postage or paper involved and no staff. What a rip off!! We have made a complaint to Emirates but so far no answer is forth coming.

Muhammad Tariq
from Islamabad, IS
EK 641-Ref ticket no.1762108016476c1 09th April 2015 I was having flu when I asked and begging excuse ,one of the female serving staff -hostess to provide me some tissue but even after 10-15 minutes waiting she did not bother.even I pressed the bell button and it was on till landing but no one attend my request.Then,I requested Mr. muhammad, the staff host and requested for the provision of some tissues but he did not bring.After the flight landed I enquirer Muhammad why he did not bring tissues,he did not reply. Is this the level of passenger care? How far such an indifferent and apathatic attitude by your service staff? Ultimately we should abandon ultimately traveling with Emirates airline that as whole is intoxicated with greater market share or monopolized market business and thus ending up with business failure just because of poor customer care and indifferent staff attitude.
Such rude and attitude was again repeated when I was coming to Islamabad from Dubai on 13th April thru EK-612 at 3.20 a.m when after taking break fast I asked for water from the hostess who was having trolley and was busy busy gossiping with male host who was also standing with serving trolley but instead of providing me water asked me to wait and she kept me waiting.when I asked her again she was utterly rude and making faces and utmost discourtesy. All what I noticed instead of serving passengers,the staff prefer gossiping and socializing with each other and feel averse and indifferent to the passengers perhaps they feel Emirates will succeed for ever that in fact will not be the case.Every rise hath a fall n Emirates will definitely destined to face if staff mal attitude and indifferent behavior with the passenger continues unchecked.

Rahul Shah
from London, ENG
On 28th January 2015, I booked a flight through Emirates.
When I checked in at the airport, I was issued a board card, and my baggage was accepted. As I walked away from the check-in desk, I was called back, and asked for "Yellow Fever Certificate." Although, I had been to Dar Es Salaam, in the month of October 2013, when I had climbed Kilimanjaro, for charity, I had my vaccination. Unfortunately, on this journey, I wasn't carrying this with me.
Since I did not have the certificate, I was refused boarding, and had my boarding pass taken away from me, and my bags were offloaded from the conveying belt.
However, something completely different happened. I asked him, could I ask my dad to scan across my yellow fever card? He said, "yes, this will suffice", however, time was of the essence. This was the only option I could think of, because I knew if I got a yellow fever shot, I'd have to stay in the country for 10 days. All of a sudden he tells me, I can get you the jab, and you're good to go. Just pay me $50, and I'll let you through.
Since bribery isn't within me, I refused to pay, and I wanted to speak to the manager. He said yes, but you'll have to wait for the flight to take off, as he's assisting the pilot. I said fine, by this time, I knew I had missed my flight, and everything was out of my control. After speaking to the 'Manager' he tells me, you'll have to visit Emirates office tomorrow morning and buy a new ticket. When I asked him about the yellow fever card, he said a scanned copy will suffice. I said ok, fine.
Next day, I went to the Emirates office, and was forced to pay $444 for a new ticket, then I was good to go. The same evening, I returned back to airport, and checked in happily, but wasn't quizzed about my yellow fever certificate?! If it's essential, how come he didn't ask for it? And why was I forced, to go through the trauma of buying a new ticket?
I'm shocked, by the action of Emirates staff, as I was told bribery is against Emirates policy. On my return journey, from AHD to DXB, I spoke to an Emirates personnel, and he advised me to write a letter immediately.

Zsuzsi Lea (Mrs)
from London, ENG
I just returned from a trip to Hong Kong, and I was not informed that I would not be picked up at the Hong Kong end since you cut back on costs. This surprised me as I was traveling Business Class. Very upsetting! The plane you used to get us from Hong Kong to Dubai was so antiquated that it should go to a museum. It was a horrible experience! I took my daughter via Dubai for her to have the EK 380 experience and some of it was just dreadful. We had to hand carry our bags down in Dubai and be bussed into the terminal. Very uncomfortable and disappointing. You must let your passengers know you are cost cutting.

Nasim Saiyed
from Sugar Land, TX
On February, 25 2015, My parents traveled on Air Emirate FLT 212 Economy traveled from Houston to Dubai and from Dubai to India. As per their request, we had requested Wheel Chair for both of them because of Health condition. My Father has COPD and Heart Problem. He is 70 years old. He can't even walk a few steps. Their experience was ok from Houston to Dubai, but when they had to take flight from Dubai. They experienced worst traveling.
In detail, from Dubai, Emirate customer service was really bad. They did not provide wheel chair for my Mom and Dad. My Father had to walk a lot, and he started to get shortness of breath and chest pain and Asthma Attacks. My poor parents could not speak English where they could ask for help. Somehow my parents manage to get to the flight. My mom spoke little English to explain to air host to tell them my dad could not breath well, and if one of the air host can pick up hand bag and put in top compartment. Guess what Emirate, shame on your staff, she said. She can't do it the old 70 years customer has to do it, because she has back problem.
Second trip from India to Dubai, again on 24th March 15. Air Emirate FLT 501, No Wheel Chair provided from Dubai. Why Is that? Not one time two time bad experience, my mom is having Knee surgery because she had to handle the luggage and my dad because my dad couldn't walk because of Asthama and she fell down. she has to go through the knee surgery and and my dad had to hospitalize. We told all our family and friends never travel with Emirate ever again!!

Despina Apostolou Pavlou
from Limassol, 02
I missed my connecting flight due to a delay in my city by emirates which led to me missing vital family functions on my original due date of arrival and the following day. None of these missed functions can be replaced. Consequently I had health problems as I did not have my medication which were in my main luggage. Evidence for all the above dates and times and events can be proven.

I travelled from Dxb to Manila apr 14 2015P with my 14 month old baby boy 330 am Flight. The customer service was rubbish. They serve the breakfast while my baby is sleeping on my lap so I told the stewardess to serve it later coz I cant eat while my baby is on my lap and I want to wait till he wakes up so we can eat together. When he wakes up I askes the stewardess to serve it and she said that they are preparing for lunch and it will takes time if I want the breakfast I told her I can wait. But she never comeback to me at all and found out that they dont serve breakfast anymore. my baby and I was so hungry and they let us wait for lunch to be serve which tooks 1 more hour. so I asked them again at least to give me a cup noodles for my baby they told me to wait again and nobody comes back. They took my stroller so I have to get out of the plane with 2 bags and a child carrying everything They told me that they will help me but nobody did. Im so disappointed and will never use this airline again.

Brian Jones
from Skara, O
We were due to fly home on 18.25 flight on Tuesday 31st March 2015 from Manila to LGW via Dubai . We taxied down to runway and then waited for an hour before told that the hydraulics were faulty. We then went back to airport and waited another three hours while plane was checked and found to be irreparable at the time. we were then disembarked and stayed another hour or so in airport until we were told we would be taken to hotel for the night. We were given our first proper meal since boarding the plane at 18.00 hours at about 1.00 in the morning. 7 hours later. Then we were informed later on in the morning of 1st that our flight would be 20.00 1st April 2015. A few hours later we were told that the flight would then be the following day at 07.30. Each time there were long delays before any info reached us. We did not have any luggage and were in the same clothes for two days!. We were then woken up at 02.00 on 2nd April 2015 and taken to the airport at 03.00. for the 07.30 flight.
At 07.30 nothing happened after several individual passengers had asked the ground staff we were eventually told that the crew had not turned up and were due to arrive at 08.30. The passengers were very agitated and when the crew turned up they were not received very well although we were later told taht they were on schedule but the plane was never going to leave at 07.30. We finally left over an hour late. As we approached Dubai there was a sandstorm and we were delayed landing by another hour. Needless to say we missed our connecting flight from Dubai to LGW.
we were then told at the transfer desk that the next flight would be almost 12 hours later at 02.50 the next morning!. We were then taken to yet another hotel which was poor quality and stayed there until 12 midnight when we were ferried back to airport. We finally arrived at Gatwick at 07.30 on the 3rd April . Two whole days late. My husband and I both lost two days paid leave and were due to complete on the 2nd April with the purchase of a property , which we failed to do and got charged another £260 pounds late fees.
We were upset that we were so late back and very upset with the non existent communication at times and lack of clean clothes and facilities we had while waiting for the plane to be put right. We were told that the flight from Manila was a new plane but we have our doubts about that as the tv monitors had all the same marks on them as the original plane did as we kept the same seats. We wish to make a serious compensation payment to us for the financial and emotional cost to us as a result of the long delay and bad handling by Emirates Management.

Jeanne Hall
from Dagenham, ENG
I would like to bring to your attention the following payments made by my husband and myself to Emirates Airline recently. On the 25th February 2015 we booked 2 tickets to Perth W.A. going Economy on the 23rd March 2015
and returning Business Class on the 20th April 2015. Unfortunately I had to change the date of return as I was required to be back in the U.K. on the 13th April. Mmanaged to change these tickets but at a very high cost of £ 500 each, then on top of this had to pay £670. 90 each making a total of £2341. 80 added to the money already paid making £6064 .68 in total. Don't you think this is too excessive for 2 Economy and 2 Business Class tickets? As we are both retired Senior Citizens it seems likely that we shall have to forgo our hoped for trip to Australia for Xmas to see our family. Perhaps you can see fit to refund our £1000 which we had to pay just to alter a date by 1 week. Thanking you for what we hope is a favorable reply.

Patricia Sutherland
from Perth, WA
Flight EK424 11th April 2015. (flight duration 10 hours) The plane was a very old one and our seats which were replacements were VERY uncomfortable. We were served a meal a couple hours out of Dubai and received nothing further in the way of food until about 2 hours out of Perth. As we had traveled from Paris (6.5 hours and spent 4 hours walking around the airport ) we were hungry and in need of food. On asking how long until food would be served we were told 30 minutes and the stewardess brought us some nibbles (I was in dire need of food). When the meal eventually arrived IT WAS STONE COLD. However I ate it because I was so hungry and being seated at the front of the aircraft I was not able to ask for it to be reheated. On reporting this to the stewardess , her reply that she THOUGHT the musn't be working! I certainly hope it is now. Very disappointing Emirates, up til this point your airline has been of a good standard

Annie Ho Yin Yin
from Kuala Lumpur, 14
I did not type the title Mr into my son's ticket and it came out his name has "choose" Arvin . So I needed to amend the choose. I called up from oversea for more then an hour but was only told at last that I could call the local number. I always like emirates but with this experience I had, I will think twice next time before I choose emirates. I would like to file a compensation claim for the cost of my phone call!

L Clarkson Kearsley
from Al Ain, AZ
We travelled on flight EK030 on the 9th of April2015. We have travelled with Emirates for 9 years Business Class and never had one complaint. However on this flight l needed to use the toilet and the Chief Stewardess was in the isle talking to a seated passenger so l said "excuse me please" to which she lifted her head and said "SIT DOWN THE SEAT BELT SIGN IS ON THE CAPTAIN PUTS IT ON FOR A REASON". Her manner and attitude was rude abrupt and quit nasty. While l do understand they are only doing their job l certainly do not expect to be spoken to like that. l waited 47 mins for the sign to go off in that time passengers where still mobile in the isles and nothing was said to any of them. In that 47 mins the toilet light went on and off over 20 times. l personally don't think this particular Chief Stewardess was professional and did not set the high standards which I'm sure Emirates Airline expects of their staff. However the rest of the staff while doing their job where polite and pleasant.

After deep thought your company was selected to start a family trip to Thailand, the fact that the UAE aviation company is a leading manufacturer in the field of aviation in terms of service and professionalism.
The ticket was booked through Nzairin Tours office in Nazareth to start our journey from Amman, Jordan to Dubai and then to Thailand Banچcoc Airport. Once we point registration (check in) in Amman airport were told by the officer that there is a delay in the flight from Amman because of the delay in the arrival of the same plane, which took off from Dubai to Oman, it may prevent catching the second plane, which will take off from Dubai to Banچcoc . This matter has raised our fear the lack of boarding a plane from Dubai to Banچcoc time may prevent us to catch the plane Thai (Bangkok airways) reserved in advance of Banچcoc to Chanچ Mai in northern Thailand, and that means staying long hours at airports with Bntina the girls.
In addition, the small Celine daughter suffers from Celiac Disease (sensitivity to چlutin) and this complicates the matter health and diet may not be her meal Basic It is difficult for us and convenient meals in during prolonged at the airport waiting for us, as well, all the change in the date of the trip could lead to prevent it to get a meal "without چlutin" because such a meal should be pre-ordered even available on board. Unfortunately, this is what really got our daughter Celine was not able to get food in each of the two flights from Dubai to Banچcoc, and Banچcoc to Chanچ May. Delay the flight from Amman to Dubai led to disruption of the planned program for the trip.
We stayed over night at Dubai Airport, continued our journey more than 24 hours instead of the last 12 hours only. We fail plane Bangkok airport to Chiangmai, waited long hours in the airport Bangkok. We had to pay the amount of $ 150 extra to ride on board another plane in Bangkok, faced difficulty great with our daughter, Celine, in an appropriate and eating meals, due to allergies, the diet did not have the stomach to own our daughter Celine in the plane of UAE (due to switch plane) and also in the plane Thai. Because the request special meals are already, and the consolation young daughters in withstand the rigors of travel. We started a family trip disappointed and upset. Is corporate responsibility ends when the traveler arrive the desired destination?

Booking Reference: E3UKKF - Flight EK637 - From Peshawar to Dubai and EK009 from Dubai to London. when Mrs. Ameena Zaidi checked in Dubai, the Dubai Emirate staff included the hand luggage plus two small pieces which together were approx. 39 KG.and charged her Rs. 19,000 for extra luggage. Her allowance was 30KG plus 7.5KG for hand luggage - by including them all together and limiting total allowance (luggage plus hand luggage) to 30KG was not the right way of doing it. it is clear that no allowance was given for the hand luggage resulting in additional charge; no receipt for the payment of Rs.19,000 was given either saying that it is all on the computer. there appears to be a serious administrative problem in Peshawar as they may be doing the same thing to other travelers as well, for this reason this needs to be investigated; also extra charge paid by her which was not due should be refunded to her I would appreciate an early reply.

muhammed rafzal mayyazhi
from Surrey, BC
Took a flight from Seattle to Dubai after 4 hours of flying I was thursty and asked for water didn't get the water for 15 minutes so I called them again to see if they have forgotten me, nobody came called three more times finally a lady came to me and asked with stern voice "what do you want" I was shocked and embarrassed.Filed a complaint when I got home and response was as if they don't care. Unless I am compensated for this experience will never ever fly with them and I will spread the word.

Arlene Catolico
from Dubai, DU
Very bad customer service, my flight delayed for 2 days and no any compensate and the team have poor customer service to deal with the clients. My work affected and no one cars while complained to the crew. I need someone to call me and compensation is in order as well.
Have feedback for Emirates Airlines?
Thanks for your feedback!
Sorry. Please try again later!