DirecTV
DirecTV Complaints Continued... (Page 6)
455+ reviews added so far. Upset? Call DirecTV corporate: 1-855-802-3473

Darnell Williams
from Jupiter, FL
I am extremely disappointed in the way my initial Bundle was handled. Let me start by stating that the representative I spoke to through clear link Technologies lied and input information in the system incorrectly.
I was supposed to have gotten a bundle package which included Direct TV and AT&T Internet services for$80.00 on one Bill. I recently had my INTERNET services discontinued because supposedly i owed &80.00 in charges to AT&T due to the fact that my Services were not combined. I was literally on the phone from 9 am est to 5:00 pm est trying to resolve the matter between At&t-Direct TV and Clear Link.
Lets start with Direct TV- I spoke to numerous Supervisors and Customer Service Reps regarding my Issue and the Only Answer I received was that it was AT&T's Issue and not theirs passing the Buck to AT&T. Customer Service could not even tell me or wouldn't tell me how my order originated in the system, but they could only tell me that they were receiving there Part of the Money and transfered me to AT&T since they control the Bundle Packages.
AT&T- I again spoke to numerous Customer service Reps and Supervisors , getting irritated more and more as my questions were not being answered or validated. (1) Wanted to know why was my account not combined with my Direct TV as I was promised from the the Representative of Clear Link or should I say Frontier or what ever shell company they call themselves. (2) I was being over charged for my Internet Services and had to be credited $20.00 to my account (3) While speaking with a Customer Service Rep We were told that Direct TV does not have the Authority to make Bundle package offers, which i conveniently directed them to the Ad on line (4 )After repeatedly requesting to know how my account was created The Representative from At&t stated that the order was placed not as a bundle package and that the order in there system showed it was created on line- at that point I stated that we spoke to the sales Rep over the Phone so how could it be an on-line sale- not to mention from speaking to so many people my Direct TV Account Confirmation was was on Aug 12th and the AT&T account Confirmation was created on the 13th- After Heated Conversations one Supervisor was trying to get Billing to help while other were hard line about the $60.00 dollars that was owed and would not budge-I stated that it was not my fault as the customer that the information was input incorrectly-
Clear Link Technologies ( Utah) -After Speaking with Supervisor Roy from AT&T I was able to get the On line Marketing Companies name not the Phone Number which I had to get as a Direct TV Customer. This Experience was worse than AT&T and Direct TV combined-I spoke with not One but Two Representatives that swore up and down that the order was written as a bundle and not separately- I kept telling them t why am I calling you then and telling you AT&T and Direct TV are telling me that the order was given to them separately…..!!!!! Christina which was one of the Reps transfered me back to AT&T after I told her I already had Spoken to them I didn't need to Speak to them but Clear Link need to speak to them to clarify the Issue, So i was transfered any way into the Automated system- I hung Up and Called Clear link again Christina stated she was on the line- but I didn't hear her pressing any buttons to get to anyone- So she supposedly put Supervisor Alfonso on the Phone-I explained that the only thing I want was for him and I call At &t so that they can tell him that they order was not written up as a bundle package-His First response was that they cant or don't have the capability to call AT&T-but i said you have the capability to transfer me to them but you cant stay on the line so we can clear this issue up he stated No- and that Christina is now in the process of listening to the tape of my initial order. At that point I asked what would that prove it didn't matter because At&T still have it in there system as not being a Bundle Package and that I had to pay 60.00 dollars out of pocket and have the accounts combined on my own-The ONLY THING ALFONSO SAID OVER AND OVER AGAIN IS THAT THEIR WAS NOTHING THEY COULD DO- JUST LIKE DIRECT TV SAID-AT&T AND KNOW THIS COMPANY… I'm so irritated and ANGRY because I'M in the MIDDLE of (3) Companies and each one is pointing the FINGER AT EACH OTHER instead of Validating the ISSUE and Handling it APPROPRIATELY-Know I'm locked in a contract that i have to pay out $20.00 a month for the remaining months left on the contract- I will not be recommending Direct TV or AT&T to anyone because your Problem is just that YOUR PROBLEM…..

Iliana Vaquerano
from Houston, TX
I lost my day of work waiting for the technician in installation with appointment and time already scheduled. Never arrived, I was calling all day to "customer service" and no one could solve me, at 6 pm I received a call from a supposed supervisor of the area of facilities and without wanting to help me said that the only date I could get me is for the next day Tuesday. (10 days since the hiring of the service) believe that this is customer service?? I attached the ID of that supervisor with name ROSA
Direct TV employee ID: RA041K
I cancelled the service in this moment.
I never gonna recommend Direct TV

mike entrup
from Mansfield, OH
I signed with you in March, and given a price of $117. for one year. Three mouths later my bill goes up $40.00. That is a%33 increase. You broke our contract. Please refund my $339.20.

Tara Stracuzzi
from Boston, MA
Took the day off work was told the installer would be here between 11-4 by 3:45 i called and was transferred to technical support. They informed me the technician was in route. At 4:20 No one was here so I called again. I was told the technician was on site which he wasn't because no one was here. Tech support put me on hold for twenty minutes only to come back and tell me somehow my apt. Was cancelled yet couldn't tell me how. They informed me the next available day for someone to come out was two days from now Which meant i would have to take another day off work which I can't afford to do. I tried to cancel service all together and they keep hanging up on me. Wouldn't recommend them to anyone. Now since i cancelled my service with spectrum to switch I have no cable or Wi-Fi or house phone. THANKS FOR NOTHING DIRECT TV

Paula Freni
from Miami, FL
I have had installation appointments set up multiple times. Each and everytime, I received a confirmation that the DirectTV installers were coming the day before. All 3 times, no one has showed up. I have called and each time, they keep moving

Ronald Belanger
from Waldoboro, ME
We have called DirecTV 7 times after closing he account...and got 7 different answers concerning returning equipment.
Mailed the "official" box today with receiver. PLEASE send the "official" envelope to return the access cards!!! What is it going to take?
60 Mountain Rd. Bridgton ME 04009. You keep sending stuff to the wrong address. Give customer service more training so they will
all be on the same page!!!!!

Martin Burke 4630 s. Bannock st. Englewood Co. 80110 720-982-6823
from Englewood, CO
I have tried numorous times to cancle NFL S unday Ticket...I do not want nor do i watch NFL Sunday Ticket . I WILL NOT Pay for NFL SUNDAY TICKET. If this matter is not resolved NOW! I will cancel my entire account with Direct tv. Please contact me 720-982-6823 To resolve this complaint.

Kenneth Fixico
from Terrell, TX
Was told by several agents that when the equipment for the 4K was returned, my wife and I would get our money refunded into my account. Well we sent the equipment back as asked and now they refuse to refund my $207.77 back. We let them know weour both disabled and that this was almost my whole income for one month, but does directv care? No! It's all been a big smoke screen of lies.

Shirley Meyers
from Fair Oaks, CA
I wanted to set up a bundle account for my internet service and Direct TV. I am writing this because after 2 hrs on the phone I have been transfer to dept after dept. It all started because I already have an account for the internet with ATT. When I spoke with them they would not help! Even with my account number they claimed I did not exist. Funny you take $72 dollars a month out of my account. I am writing this because I am still on hold. I am very frustrated. Why have I been transfer to ATT, numerous departments with Direct TV with no answers. You took my credit card, set an appointment and said I still need to talk to your billing department which was unable to help. The department they transferred me to said we can't help and transferred me to another dept, so here I sit on hold. We are now on 21/2 hours! Still holding! All I wanted to do was bundle your service. if you representatives did want my business or are unable to bundle me they should just say so. Now I am holding out of principle. Not poor service but extremely poor service!!

allan recknall
from Utica, NY
Hi, I attempted several times to get into my account on the DTV site to pay my bill. The system to change passwords will not allow me to do so, after a few try's, I gave up and got on chat with SC rep, told him what was going on, he said no problem, just pay the fee for payment on phone, I told him no, it is not my doing that YOUR system won't allow me in, he then told me to " Change my password!", and sent me link and cut me off! I went back on chat to tell him I told you once it won't allow me, Now it took me 45 minutes to pay my bill! I do not wish any fee to pay my bill due to this issue.
I am fed up, and the reason is they ask name, accnt number and phone, then they ask again on chat for phone number.
Very frustrating when you have to repeat your self and then they don't pay attention.

Why is Directv not broadcasting the Colorado St.- Colorado game?

Stephen Doud
from Bettendorf, IA
I have been a customer of yours for over 20 years and spending somewhere over $40,000.00 with you and I am at the point of dropping you like a hot rock! You can read your notes on your system under my account 164276649. I can be reached at (563) 508-4914. If my issue is not resolved by Friday 9/1/2017. I will cancel your services.
Awful Job guys!

Tiffany weilant
from Colorado Springs, CO
I have been a loyal customer for ten plus years. I order PPV every week multiple times a week. You advertise a movie for $5.99 for 24 hours and my son falls asleep to wake up and after ten hours the movie is no longer available! I have Called and reported this more than once and for a customer who has paid over $130 a month for ten years it would be nice to have some customer appreciation or customer satisfaction taken seriously. Apparently false advertisement is allowed and accepted through DirecTV and it's a same that this company condones an illegal practice - needless to say I'm very disappointed and plan to start looking for a new carrier who appreciates loyal customers.

Thenia McCoy
from Albany, GA
I spoke with a contact center agent on or around 8/27/16 when my 2-year contract expired an my bill was raised to about $180.00 per month. Agent explained that all discounts has expired. I explained that I'm a single parent & not able to pay that amount per month. Agent offered me a deal of $51.57 per month, with the understanding that I would extend my contract for 1 year; I agreed.
I paid $51.57 for the month of Sept & Oct. I rec'd my November statement & my bill jumped to $82.90. I call the customer service contact center, was on hold for about 20-min, I finally was able to speak to a agent who transferred me a specialist (Meeka) who stated that I was offered approximately $50 off my bill for an extended year. I told Meeka, that I was offered to extend my contract for 1-year and pay $51.57 per month for that years. I asked Meeka to have some review the taped conversation because I know what I was told. Meeka stated someone would review the tape within 7-10 days and give me a call. I told Meeka I would wait until i rec'd a call before I pay the bill; that was on on 11/27/2016. I received a past due notice statement 12/10/2016 to pay $168.14.
I never rec'd a phone regarding reviewing the tape. I am so disappointed with the unprofessional ism and the fact that I was lied to about the monthly payment and the return phone call. I made the payment online tonight because I believe in paying my bill and I don't want DIRECT TV to send my name to the credit bureau. I will never ever refer anyone else to direct tv as I have in the past. I use to brag about your tv service; however your customer service is another story. If anyone ask me about direct tv, from this day forward it will be about my experience. If the media is looking for a story I will tell them the same.

Gaynelle Garner
from Stanton, CA
I'm very dissatisfied and disappointed in my experience with DirecTV--No cooperation. I live in a retirement community and had a DirecTV rep go house to house sign up multiple seniors and make all kinds of promises to seniors transferring from Spectrum. Salesman promised us Internet and phone with a set price only to find out the salesperson lied to us and others about available package promised to us. We were supposed to get. $10 off our bill for referral, a $200 gift card startup bonus and move our billing periods d to the middle of the month. Then when we called Directv customer DVD. Dept., they all but called us liars. They were so rude and unhelpful.
I've never had an experience like this from a company like this. Hey said they don't have reps that go hose to house, that the guy that set up our account isn't an employee and it s probably fraudulent (even though we now have directives and wouldn't have it unless they were communicating). But they take the money out of my account on days not agreed upon, causing problems. I'm so tired of these people and we are going to be reporting them. Can't get the two reps reps that set us up call us. One of them was named Marta and the other, her supervisor, Robert Simental. Neither one will call us back and act as if all will be ok, just give it a few days. They never return calls and make promised they know full well can't be kept. It's reprehensible and we are contacting the authorities.
These people are taking advantage of seniors and even Directv won't acknowledge they're affiliated. Never have I encountered a customer driven company operate so deceptively. There will be consequences and I will peruse action against these people and directv. To prey off seniors, making promises they knowing they won't honor the agreement is parasitic and I won't let it continue. I will not stop until action is taken. Makes me sick!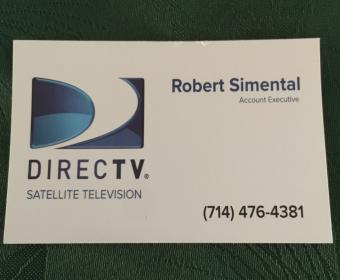 Donna Bieber
from Coppell, TX
In installed DirecTV in September. The technician that installed it for us stated we would be receiving a $200 gift card for signing up with DirecTV. We never got one. I called DirecTV to find out why we did not receive our gift card. They told me that I needed to redeem it online. When I tried to do that (Directv/redeem) I received an online message that said I was not eligible to redeem any gifts.
I called Directv and spoke with an individual. They walked me through the same process and said someone would call me. I never received a phone call back. I called Directv again and spoke with Daniel on 12/12/16. He stated the card will be received within 10 days. I then received a phone call from Direct TV but was unable to take the call. I tried to call them back but was told it was not a valid number. This time I spoke with Randy on 12/14/16. He had to escalate the issue to the redeem department. He told me to expect a call back.
12/16. Did not receive a call back. Called Direct TV and spoke with Alex. She told me the situation was escalated and that I would receive the card within the next 10 days. Then I get a message from Ron and he asks me to call him back on 1-888-482-6029, Ext 2448. I tried calling this number to talk to this individual. No one knows who Ron is and they tell me the extension is a non-working extension. Since Alex has assured me the card would be sent, I wasn't concerned.
11:25 am on 12/18/16. Received a call from BJ in Account Management – the number he was calling from was 1-800-531-5000. He asked me to call back and gave me the number of 1-888-482-6029
12:15 pm on 12/18/16. When I called that number, after a long wait, I talked with James. Of course James didn't know what I was calling about and couldn't get me in touch with the right party. After reviewing my information, he informed me that I was out of the window for the gift card and the offer was no longer valid. I lost my patience with him.
He told me that it was my fault that this wasn't resolved because I wasn't available when they called me. I told him that in each case I called back but to no avail. After I ranted and raved with him, he said he was going to re-escalate and wanted a specific time of the day that I would be available but couldn't tell me when I was to receive a call back. Finally after desperation, I gave him from 8:00 to 10:00 a.m. to return my call.
I told him I wanted the number of the Complaint department. He put me on hold. I have repeated my issue over and over again and no one can get this issue resolved! All I want is for Directv to send me the $200 Gift Card that was promised me. There has got to be a better way to get this done than what I have been through. The last individual I spoke with (James) should not be dealing with the public.
Just tell me when I am to receive my gift card. Do not tell me I'm not eligible. I started this process long before the due date. It is Directv's fault if I'm outside the window because I never get any type of resolution.

Richard Alperin
from Newmarket, NH
On January 1st 2017 the NBC affiliate in Boston (WHDH) will no longer be an NBC affiliate! Effectively leaving Directv customers in the lurch! Roughly two weeks from now Directv will not have an NBC affiliate to broadcast to their customers. I have called the Directv customer support line and requested to speak with supervisor after supervisor. I simply want to know on what channel I will watch NBC! The only answer I receive is "We don"t Know"! How can they "NOT" know with only two weeks to go?
Piss poor planning if you ask me! I recently upgraded my genie box to a "newer/better version and was required to sign on for an additional 2 years! No problem if they stick with their commitment to me to carry "ALL" the major networks! I swear to GOD if they don't have NBC on January first I will drop them like a hot potato!

Ernest L Hisey
from Rocky River, OH
For about 25 years we have suspended service from about Nov 1 to Apr 1 because we are out of town. Now we have , for the 1st time, rec this mailing that we have "completed a disconnect service" and have to return our "access cards" and recycle our other equipment. We thought we were still your customer, just temporarily suspended during the winter while out of town (as we always have). If we are to no longer to be your customer, please let us know.

Kristy Keimig
from Seattle, WA
My account was supposed to be suspended when I moved but my bank card was still charged for 2 months (no active service the entire time)and then they said they credited my account, but obviously did not, then when they were supposed to come do the install and the tech was not able to find the line of sight my account was supposed to be cancelled on their behalf and yet I was charged two more times for twice as much as before. With a cancellation fee of 240 which was not supposed to be charged since it was their fault. I have called numerous times and no one will help me. I have been charged 521$ and they say they are refunded me and they sent me a 99$ prepaid gift card! What is so hard I want my money back. Do not go through them.

Krista McClure
from Candler, NC
On November 25 I called and upgraded my equipment as well as added equipment to a room. My appointment was scheduled for November 26 12:00-4:00pm. At 2:30 I called to check on the status, an employee said the tech was on his way, 10 minutes max. 2 hours went by, no tech, no phone call. I called directv to see what happened and the tech had cancelled my appointment stating no one was home. My family and I were home ALL day as well as friends watching the football games.
Directv employees refused to send someone to make it right and told me I should have been home. Even had a supervisor hang up on me. They ended up rescheduling my appointment without my knowledge to Monday, November 28 from 8:00-12:00 after I told countless people no one would be home due to work, but they didn't care because that's "the best they could do!" Lucky for me, I work for one of their subcontracting companies and the incompetent tech that couldn't do his job properly is one of my employees. so, if you ever have a problem it's obvious.

Dora Lerch
from Brooksville, FL
In Sept 2015 was a promotion from you with together an AAA discounts rewards in the AAA Magazine. Because I need and watch (Fox, CNN, and at the weekend the Lifetime if it's not a junk movie) I took the offered cheapest package for $19.99 +fees and with an AAA $10.00 monthly discount..It was only a phone number to call.. I didn't sign anything because it was stated in the ad that this price is for 12 months with a 24 months agreement. On Oct. 31, 2016 you sent me an e-mail that my AAA credit card was charged with $54.29.
When I called you it was told that my $19.99 /mo. price was original with a $30 discount which I have to pay now...It is a100 % lie. Nobody told and no paper was signed. Furthermore it was told if I cancel the service which I wanted to do right away...I have to pay 12 x $20 = $240 penalty. When I asked about this other strange information.... she told it is in the signed agreement. I repeat it:: I didn't sign any agreement and during 1 year I called you once ... (after start).
During my 78 years I never had such kind of bad cheat or got so bad trap which is a real rubbery of the elderly citizens. I'm 78 yrs. old, sick with autoimmune disease which costs a lot and is very hard to pay your greedy $49.99 + fees trap price from $125/month Social Security income. I sent this complaint to you on Oct. 10, 2016. As of today I haven't received any answer, or your proof about $30 discount... or the signed contract with the $240 penalty info in it.
I have the proof of the above $19.99 promotion and the proof from Complaint list of Oct. 2016 so this would be my last inquiry before I turn to the authority for assistance against of you, therefore I would like to ask you, please discount my monthly price for your many times no service, or let me go right away without paying a cent penalty to you.

Patrick and Kelly McCabe
from Greensboro, VT
On November 3, 2016, we paid our home cable bill. The account number is 65074391. The bill was invoiced for $87.94. Due to an error at our end we paid $8794.00. We notified DirectTV immediately and have been working with the call center to have a refund issued. We had one person hang up on us, and twice we have been told the check is in the mail. Several individuals have been very considerate, but can not provide any concrete information. We have been contacting the call center every other day.
The error drained my account and bounced several checks. I worked with our credit union to resolve the issue. When they were made aware of the circumstances they immediately cancelled all overdrafts charges and even forced several checks through the system. I love my credit union.
The individuals at the call center have stated several times that a refund will be issued within 10 to 14 business days.

Derrick Andrews
from Lawrenceville, GA
I switched to DirecTV under the promise of a Walmart gift card and a Visa card as well to offset the charges for cancellation of existing service. I just received the Walmart card, but direct says they never promised a Visa card. I am sitting here now with over $300.00 of cancelation charges from charter a s a result of switching services! I've called and been transferred to all of the below numbers with now resolve. The agent in Walmart was the reason I switched service and now this leaves me in a bad place and Direct is not even thinking about any assistance to resolve.

Quintin Hennessy
from Anadarko, OK
I am tired of the way DSTV handles inquiries. I have been trying to ask so many representatives about my dstv rewards card that was promised to me when I signed up on August 5, 2016. Nobody can tell me where my rewards card is. I even tried to check my status online and it said that my card was sent October, 21, 2016. I am tired of your lies.

I have been having problems with my service all morning. I have made several calls and get put on hold and then switched to a busy number. I did talk to one of the DirecTV service representatives after being on hold for 29 minutes. Talked to him for about 10 minutes trying to tell him the problem, he then said he would switch me to a specialist and was connected to a busy signal. I then decided to cancel my service (we have been with you several years) and was again put through to a busy signal.
DirecTV customer service needs help. It seem you are only interested in getting new customers and once you got us, well the service is crap. I understand you are having problems with some of the channels. I was getting some and followed your instructions to reset, now I am getting nothing. With all the money you make certainly customer service should be a priority. DirecTV locks people in for two years and then you don't care.

sheri ergle
from Newton, IA
In the month of October possibly oct 13. Direct tv was scheduled to come and install a 5th receiver in the basement. when the tech arrived he stated that he that he had a dilemma with the service order. He said you have 2 choices. 1st one is that we are going to have to drill a hole at the outside of the house and go through the basement ceiling tiles or 2nd choice for a one time $99 installation fee we can install wireless. the 1st way we couldn't do due to weakness in the ceiling tiles. I said since its just $99 we'll go with the wireless. He comfirmed that it would come on the next bill cycle. the installer tech made no mention that it was $99 for each receiver. Failure for the tech to mention this detail drove our bill up to $800 that we received on Friday 0ct 28.
This is quite a big difference from the $99 originally stated by the tech. Unknown to myself my husband called direct tv inquiring about the additional cost. He was more worried about the $800 withdrawl when the bill was due knowing we had few funds to cover a bill that we weren't prepared for(thinking he was helping me out). He was under the impression by the direct tv representative that he had no choice but to make some sort of a payment arrangement because that is what he was instructed to do by direct tv.
1st of all- I was mis-billed by $400 according to the installer's offer for a one time $99 fee with no mention that this charge was multiplied by 5 receivers. we already paid for the install fee for the original receivers and only wanted to add one. if the tech told us it was $500 for the one time fee $99 wireless we would have said absolutely not. 2nd of all when I spoke to one of the direct tv supervisors (referring to himself as Pete) said that when my husband Patrick called to inquire about the bill the agreement was made. In addition to bullying him into making a quick decision to make a payment arrangement they also tried to talk Patrick into century link versus Mediacom.
I was told by direct tv originally that Patrick had to be on the account because he lives in the household. Patrick is not capable of making any payment arrangement and is not even allowed to have his own bank account or credit cards. He is a 100% disabled veteran with a combat head injury that is unable to make financial decisions. the VA has assigned a lawyer out of des moines ia as power of attorney over his fiances. His lawyer was sent a copy of this bill that I am disputing. I'm not disputing the one time $99 fee. what I'm disputing is extra $400 that was charged to my bill without any prior acknowledge or permission from myself.
I will agree to pay the current bill that is normally around $262.00 plus $99 one time install fee to be withdrawn out of my account on the next payment due date. I'm requesting for the rest of the bill be "waved" due to mis-billing. A couple in des moines ia had 4 receivers installed in their new home 2 months ago and they also confirmed that their final charge was $99 after the same dispute. Sounds like this happens often with direct tv. I hope that we can get this resolved without any issues...thank you for your consideration. sincerely sheri ergle

ken nieveen
from St Louis, MO
I recently cancelled our DirecTV service that was started in Dec. 2014-was cancelled over the phone. I was very direct in asking questions. What will my cost be canceling early? This is a vacation property that is used a few months of the year. It was a 2 year agreement that had vacation options-i.e. only being charged when occupied. This was cancelled Oct 1st, 2016. The phone rep stated my cost would be $180-plus making sure all of the Direct T.V. equipment was returned in 21 days. This was verified the return was recorded, which was good. My surprise was getting a bill for $289-my mistake was not getting a conformation # over the phone-I asked him for it. He said I didn't need it. I heard stories about this-now I know for sure-any help would be appreciated.

Stephen Moore
from Auburn, ME
My mom had a account with Direct tv and she passed away. I closed her account and sent her equipment back as told to by Direct tv. They claim they never received it and continue to harass me about money owed for early termination fee and equipment. She did not terminate it early, she died. The equipment was sent in self return box with a prepaid return label to their facility by me. When I attempted to speak to them after they called, they said they couldn't because I wasn't authorized to do so. I'm her son. Many other creditors spoke to me and were helpful, not DirecTV. I am know being harassed by them after they have been told not to call. They know she died as we sent them a copy of the death certificate.

Trapper stamp
from Omaha, NE
Attempting to disconnect service required calling directv 3 times customer service representatives put me on hold for at least 5 mins and eventually just hung up on me. Getting the service disconnected took about 15 mins 10 of which i was on hold cause application had to "load". DirecTV is ridiculously expensive for programming that is always the same crap daily, shout out to Netflix for being better than this money hungering company that no longer cares for its customers.

shirley lew
from Glendale, AZ
I always got a phone call from commercial advertiser. So I never return and answer all the call. Today I just got the name Ryan B commercial support team call me. And like a usual I am not answer any question. Then he just shut off my tv channel. Then I try to contact DirecTV customer care by phone at 1-888-388-4249. But they need me talk to another dept. I try to call but is answer machine. I spent almost a hour to contact your company right dept. usually at least send me letter notice. In this case I am so unhappy. 5 years I never late payment and always on time. I am up sad your company no reasonable to take this action. So I decide to close my account and never use your company anymore.

Robert Adams
from Columbus, GA
Ordered the TV and internet bundle through the Direct TV website. Agreed on a price of $85 a month. They came right out and connected the TV service, but no internet. I asked the Direct TV installer about the internet and he told me that would be done by someone else, he doesn't install the internet. I waited a week and called Direct TV about the internet and they transferred me to an AT&T representative because they had no record of the bundle. No work order is what I was told. AT&T agreed to connect me to the internet if I bundled with them, phone and internet, for $40 a month.
I explained that was not what I agreed upon. It was $70.00 for TV and $15 for the internet, $85.00 a month. I called Direct TV three more times with the same results, so I cancelled the service because they did not live up to their side of the contract. Now Direct TV is charging me $500.00 for contract cancellation. Direct TV did not fulfill their side of the contract, but yet they are charging me cancellation of an unfulfilled contract. I thought there was a law against crooked companies? Not if you are Direct TV.

When is signed up in August their was a promo for a $200 gift card. I called in at the end of Sept bc I had heard nothing regarding my gift card. She told me I was due to find it it by 10/14, well I have received nothing. So I called back on Monday 10/17 and was told I would get it in 5 days. Today I chat to check where it is and they say that I have not qualified? Then she changed her mind and sent me a link to verify something. They said the mailed me a letter which I never received to verify the rewards information. I am highly upset that I have been lied to 3 times now and am having to wait another 3 weeks to maybe get my gift card that I am owed. I have no successfully completed 2 payments on time.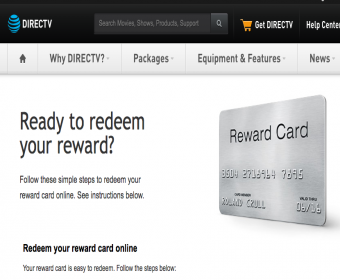 Sonya Brown
from Albuquerque, NM
Direct TV is the worst provider of all for service. I should have followed my first mind and never went with DirecTV as a company, but you make it so believable that I fell for the trickery. How is it possible to debit a person's account that cancelled auto debit? DirecTV customer care reps confirm that auto debit has been cancelled, but yet still debit my account, not once but twice.
Oh it gets better, debit it for the wrong amount. More than what my actual bill is for. And the best part is DirecTV claims they have no record of the payment but my bank statements show otherwise. So I spend numerous hours on the phone with the company and no one can explain why then the best part is the company has no record of my 39 minute call, but you say all calls are recorded.
Then to be told 4 times on all 3 calls to the DirecTV corporate office that no worries your problem will be resolved by the end of this call. It's been 2 days and I'm still waiting for my issue to be resolved. Lies all lies. I have no faith or trust in this company. This is just one of many issues I am currently dealing with this sorry ass company. Is there anyone willing to assure and assume and become an advocate for your company and get my issue resolved and with lies and excuses?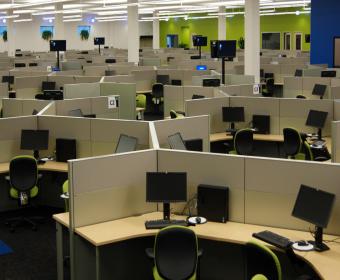 Mike Hendricks
from Owasso, OK
We have many boxes in our home and we're switched to use the Genie box on a few, well apparently if you don't use that tv for 2 months? You must enter a new pin number. Why? So I'm paying for my boxes to use at my discretion and you get the right to turn them off if you want at any time? We have a tv outside which we get to use seasonally so this is bs.

Melissa Longenecker
from Chicago, IL
Called in to cancel because of to expensive. They promised a better price for 24 months with a new contract. The first bill was fine then after that they decided to charge me whatever they wanted. Called in to get a bunch of excuses why and nothing but lies. Was on the phone for over 30 min every time.And this has been going on for 5 months every month same crap of dealing with people who have no idea what they are doing ,this is getting very aggravating.

Cheryl Brantley
from Dallas, TX
I recently had my account reinstated on September 25 2016. My service is great but their customer service are the worst employees ever. I received a bill in the mail which was suppose to be paperless which I have always had in the past. They credited my account which I didn't order. They had me set up as automatic bill pay which I have never had & didn't order this either. I had made several phones calls to DirecTV customer service reps and each time they tell me my refund will be put back into my checking account & won't be there for 7-10 business days which they have not done correctly yet.
I have been dealing with this issue since October 2-2016 they always tell me this will be expedited back into my checking account but it will be done in 7-10 business days. Clearly the explanation of expedited is not the same as mine. I have had DirecTV for more than 5 years & have never had such poor service. If this situation is not resolved very soon I will have my service & go with Dish network.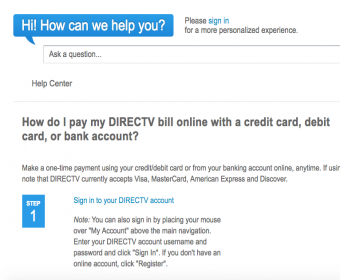 Andy Watson
from Hollywood, FL
I scheduled a DirecTV ultimate upgrade set for Saturday 10/8/16 technician replied to company that no one was home at a single story Beige house with beige door. My house is green w/green door. Several attempts to have it corrected on this date to no avail after speaking with supervisor who stated I could not speak with a manager. Monday 10/10/16 technician stated on this date the same exact response, no one home at same home description.
After several calls and making contact with a manager nothing has been resolved.my address has not changed since I joined Direct TV. On both occasions there was someone at home waiting throughout the day.there was no courtesy call to my number as instructed. Using this technician service had been very troubling to me ada loyal customer. I spoke with manager Mr Jerry today as well as others and hopefully this can be corrected with some added benefits for all this poor service.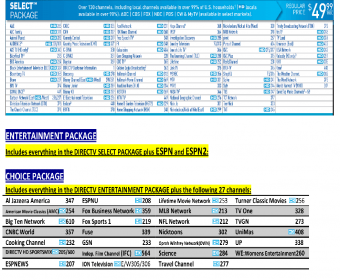 William K. Bell
from Huntsville, AL
On Friday, September 23, 2016, our family goes out to eat, and then to Costco to shop. I go to tv area. The pix on the Samsung 4K HD tv just jumps out at you. There is a black man in a blue Direct TV shirt assisting customers in the tv department. After he helps a couple (the blonde lady was a travel agent, and she said that the Alaskan pix on the tv was just like it is, because she and her husband, with her, just got back from an Alaskan vacation) from Athens, I ask him to tell me about the Samsung 55 Super HD tv.
He does, and then when I tell him that I am a Direct tv customer, he says "And that's why I am going to help you out." I ask him if the tv is easy to connect, because I am technologically challenged, and he said it was-just disconnect the wires from the old tv, and hook them up to the new one. He then takes me around to a curved tv, and said for the money, this is just as good as the Samsung. The pix was not as good, though, and I return with him to the Samsung. So, he helps me load it on a cart, and I buy the Samsung.
When we get home, we unpack it, take the old tv out, and our daughter, Amanda, sets the new tv up. I look through the documents, and I google the Direct tv website for 4K service, and discover that to get the service, you must have 3 things-a 4K model HR54 Genie, a 4K compatible tv, and either the Ultimate or Premium programming package with Direct TV. The new tv's pix is just like the pix on the old tv.
I call the number on the Direct TV website, and talk first to a lady who sounded American. She was yawning a lot, and when I asked her how she was doing, she said her child was up late. I asked her how old he was, and she said one year old, and that he didn't sleep well with her, but did with the gather. I told her what I needed was to have 4K service for the new tv, and told her the info on the website, including the HR54 Genie. She told me she understood, and placed my order, setting up my free installation for October 1, from 8-12 noon. She said that there would be no charge for the equipment or the installation (a "Customer Loyalty Special")', but there would be a $20 "handling charge," and that the total extra charge to my bill for the equipment with them would be $15.00 per month. She then said that she needed to transfer me to an "Order Confirmation Specialist" to confirm the order.
I then talked to this next person, who had a foreign (Indian sounding) accent, but gave an American sounding name. When he went over the order, he said that the First Lady had ordered the wrong Genie, not the required 4K model. He said that he needed to cancel that order, and transferred me back to a third person to place a new order. The third person was an American sounding lady. I told her what I wanted, and she placed the order; however, she told me that the equipment and installation would be free, and confirmed that the total extra charge was $15.00 per month. We change the installation to Monday, October 3, 2016, from 8-12 noon; and transferred me to yet another "Order Confirmation Specialist."
I then talk to the fourth person, who confirms my order, the free equipment, and free installation, as well as the extra charge amount. I receive shortly thereafter an Order Confirmation email. However, the equipment listed was not for the 4K Genie, and listed 3 different Genies, one a "4K Genie Mini." It did show not show the amount of the extra charge to my bill for the 4K service, so I called back. It was during the fourth quarter of the Auburn-LSU football game, and continued after the end of the game. The agent then transferred me to "Tech Support," where I talked to another foreign-speaking man who gave his name as "Chris."
I again told him what I needed was 4K service for my new tv, and he assured me that the listed equipment on the email was what I needed. However, when I asked him to confirm the total extra charge for it, he said $29.00 per month. When I told him that was twice what I had been told, he went to check with someone, and then told me that the $15.00 was correct, because we were already paying $7.00 per month per unit for the 3 receivers we had already. He confirmed the October 3rd installation date and time window. I tried to reply to the Order Confirmation email, but it would not allow a reply.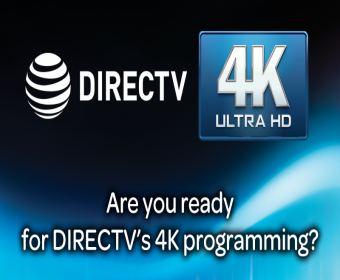 Kevin Puskar
from Sylva, NC
From the beginning of my experience with Direct TV I have been placed on hold with every call for up to 45 minutes. I have been lied to, upsold, (convinced to agree to channels as free trial I really didn't want and guaranteed those channels would automatically be removed at end of trial period. I required services after installation but upon requesting services was informed subsequent to initial contact that no ticket had been created leaving me without service. I had arranged to be off work in order to be available for what turned out to be a no arrival event.
Understood my contract price to be guaranteed for 24 months with equipment included upon installation. was not told that the so called "protection plan" would be xtra at the end of some prescribed period of time. Difficulty understanding individuals due to language barrier. Voice messaging system is focused on paying bill or ordering services. When ordering system and services they are all ears, forget about it. Next call....State Representative.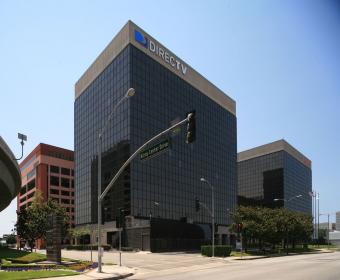 Catheryne Jarmakowicz
from Lake Worth, FL
Once again I have lost service while watching The U. S. Open tennis tournament and two football games. This is the third time today. When I signed up for direct tv I was assured there would be less interruptions. Plus often we lose sound on the television and have to change channels to get the sound back. I am less than a year into my contract and regret every day that I switched. Please help me get better service.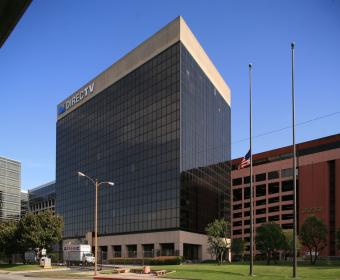 eric stamper
from Richmond, VA
I have been inquiring about some bogus charges for the last 6 months to no avail. The last "assistor" and I use that term loosely, said I needed to write to the corporate office. I did on 7/1/16, of course, no response. I called today, supposedly they couldn't hear me in the background and was going to call me back. Again, of course, no call back!

nancy hight
from Flushing, NY
I called Direct TV regarding the loss of local channels. I explained to customer service representative that fellow coworkers had called and had received discounts of 50% off the NFL ticket and several movie free 6 month promotions and other incentives. The customer service representative came back with 9.00 dollars off the NFL Sunday ticket and stars. I explained my fellow co workers went through the dame low offer and asked for the next level to obtain only what others were compensated as customer satisfaction.
This individual transferred me 47 minutes later the NFL ticket department answered and explained I should have been transferred to customer service department. After a 47 minute wait I did not continue. I have never asked for anything nor jumped from one satellite provider to another and have with Direct TV for several years. I have also had the Sunday ticket since its inception. So I am very dissatisfied that others who have been with your company far less time than myself are given exceptions and compensation for their inconvenience than myself.
I shouldn't have to argue to receive the same offers. FYI there are several persons who have told me the same thing. I look forward to a resolution to this issue. I am asking for the same as others not minimalistic offers and horrible customer service.

Marc Muncy
from Duncan, OK
I have had a problem with the phone and online directv personnel telling me untruths so I ended my service. I was a customer for over 20 years. I will explain by telling the full story. I made an over payment on my final bill for $88.24. I called to their office to get 1 shipping box and 2 shipping labels. They sent 1 box and 1 label. I thought I might be able to send the old receiver with the new receiver back with 1 label but the USPS wouldn't do it. I took it on myself to purchased a shipping label for $14.90.
I immediately told directv what I had done and they put the $14.90 back on my debit card. Directv then turned around and took the $14.90 from my refund leaving me with $73.34. I brought their attention to that and so far they have cheated me out of my $14.90.I have tried every thing I can do to get that little bit of money they cheated me out of but it doesn't work. their help sie chat site or any of the rest of their computer so called help section is completely designed not to help you, It should be called the put you off section.

edward w johnson
from Huntersville, NC
I recently returned to direct TV. The installer was great. I was told that I had to have a new pole installed and a date was set. The installers arrived on set date. No. more than 2 minutes after their arrival the service went off. I asked them if they had disconnected the service and they replied no. I informed them that I had an appointment for which they replied they would call a technician who could repair the problem from his office. When I arrive back home I had no service and they had not installed the pole for the dish. This remind me of why I left Direct TV and has me thinking about leaving again. I have not had service since Friday and no one has called.

Anthony berger
from Taylor, MI
I paid my bill a month in advance and now they're trying to charge me again and won't tell me where that payment went this is the third time I've had problems with my bill with them and now they're going to take double out of my checking account again. I just want to be rid of them without paying the early termination they are the worst people to get a hold of they put you on hold two or three times and let you on hold. Then I told them that they violated the contract and I wanted to drop them he told me he'll fill out a form he put me on hold and hung up on me so now they cheated me out of a month payment and I had my phone with them so I'm afraid to take my phone and shut it off

James Rippey
from Catskill, NY
First a technician comes to my home and checks for a signal. He says due to tree in way cannot get one. I then call a tree guy, and arrange for a second technician to come out. This way they can decide which branches need to be cut. They give me an 8am-12pm time frame. At 10:15 i get a call stating he will be 45 minutes late, so here in america (east coast) that means by 12:45 pm. At 12:53 i get a text stating tech will arrive between 1 and 1:30 pm. At 1:27 the tech calls and says I will be there in about another 30-40 minutes.
The technician then pulls apart the curtains under my mobile home to see where he will need to connect. He goes to his truck, gets his equipment, digs a hole, pours the cement, sets the pole, then chats with us for 20 minutes while cement dries. He then uses his sat. finder again and now says, my equipment must be faulty, I should have been over another few feet.
You just hire them, for all i know the guy was homeless and stole the van, all it says is direct tv, no sub company name on it. Then i tell them I got the number and name of the guy who said he will be here Monday call him. They refuse. No wonder the rest of my development has dish network. Like my 70 year old neighbor needs to dig the hole to show proof of pole or me with heart failure, double bi-pass and valve, plus diabetes and neuropathy should.

Jessica Bennefield
from Macon, GA
We just set up service with Direct T.V. And when the service gentleman came to install he only had 4 receivers and I told him we should have 5. I told him that we added when we added our home phone and that we gave a credit Card # for a one time fee of 49.99 and it should be $7 per month after. He said his work order only had 4 on it so at that time I pulled up my bank account and they charged us for the home phone but not the 5th reciever. The service guy said he would put it in his notes and to call and that the would add a 5th one and get someone back out. Long story short I called back I was transferred 5 times and on hold the majority of the 2 hours I was on the phone then to be told they would not honor the 49.99 price it would cost 69.99 to 99.99.
I explained that I should not have to pay extra because they forgot to bill and send the receiver. Basically the guys I talked found it hard to believe that they had made that mistake and made me feel like I was a liar. Well with that being said you guys made mistakes on my account because at 8:00am on 6/16/16 a service guy came to install my direct tv but it was installed on 06/15/16 the technician was lost for words because my system was installed. Then a supervisor named Cory assured me that he didn't want to place me on hold any longer and he would check in to it and call me back today.
Well of course Thursday is over and no call. Now it seems like now that I am in a contract with you guys you could care if I received the products that I thought I was getting. My 8 yr old is disappointed that she does not have TV in her room and I am furious with how I have been treated and pushed to the side like I would forget and go away! Your installers are great very seasoned but your customer service people tend to make people out to be liars! I will not be referring this company!

Marco Machado
from La Quinta, CA
One of my neighbor told me about the Direct TV so I decide to call and get the service, the name of this person was Carlos Martinez which I am very disappointed with him and of course with Direct TV for contracting persons like him. I asked Mr. Martinez to add a service on my house TV and internet one bundle, I asked him I need service on a casita I have and on a patio which he told me was ok I told him that I was having a bad signal on the Wi-Fi he told me that he was going to give me a free better router for better reception on Wi-Fi. he told me that a technician was going to came on Friday which he never came some body call me saying he wasn't going to came that day that he was going to came on Wednesday of the following week so I let it happen was nothing I could do.
My disappointed is I called many times and left text messages(he never call me back or respond to any of my messages) because I did not received was I was asking for and never give me a writing contract plus he set up my card with automatic pay which he never told me that was going to happened. I thing this is really bad from Direct TV to have persons like Carlos Martinez that are reaping persons just to add a new account to there accounts I need attention to this immediately. now I have to pay a early cancellation for disconnect my service but I wasn't happy with all of that. I think for a big Company like Direct TV this is not fear. I wasn't asking for free service. I need a solution for all this bad understanding and confusion. I honestly I am very disappointed and I need to know what is going to happened.

They hooked up the wrong package we were supposed to get the ultimate package for 39.99 and internet for 51.99.Instead we got a first bill of 168.00 that said Direct TV was 89.96 and the internet was 69.00 dollars.I call Direct TV and got absolutely no help at all.Then I called ATT because I know they bought Direct TV explained what happen and they fixed the internet problem reducing the rate back to 51.99.Then Att connected me back to Direct TV because ATT said they don`t fix the TV part of the service.They still refuse to fix the problem I want the problem fixed now.Our account # 14830880 and I am enclosing the ad.I no they monitor calls and the way they treated me as a customer.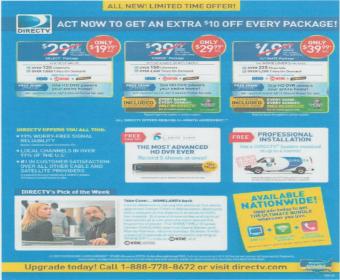 Tamara LeBlanc
from Fayetteville, NC
If I could I wouldn't give Direct TV any stars for a rating -- but minus five. They hook you with a low monthly bill.. "Promotion" then your bill doubles then Triple it. And every time I call I get no where. Their told to cancel stuff to make my bill cheaper. Just to get the next monthly bill and find out it wasn't cancelled and the bill is even higher then the month before. Then I call again just to be told that I never called in the first place.
They say " I'm sorry, but I have no record of you calling!!! I'm like how is that possible? They more or less call u a liar..when they are the lair and a thief. Makes me wonder if they train their employees to do all this crap (fraud as far as I'm concerned) Round and round I can't even keep up. I ended up just dropping them and switched to another company. Direct TV customer support call's and emails me ALL the time. But their not getting another red cent or my time out of me.
Have feedback for DirecTV?
Thanks for your feedback!
Sorry. Please try again later!