DirecTV
DirecTV Complaints Continued... (Page 2)
455+ reviews added so far. Upset? Call DirecTV corporate: 1-855-802-3473

Yvonne Jackson
from Bridgeport, CT
1. From day one the Internet service from Frontier, recommended by AT&T to accompany my cable service, has not worked sufficiently, service is actually in and out.
2. Cable TV does not operate as I was told it would. I have no access to the On-Demand shows that are aired during the week.
3. When I tried to go online to PAY my Frontier bill, in spite of all the problems, I was told that I am not able to access my online portal. Thereby having to incur a cost for paying by phone or in person. The AT&T portal is also down and I am not able to access that either.
4. I was informed when I selected AT&T service for Direct TV and Frontier Internet that I would receive a gift certificate from both AT&T and Frontier. Only to be told two weeks later that I must go online to AT&T and request my rewards (had I not called I would not have known that because I was not informed when I ordered the service nor during installation). Frontier informed me that I would not receive my gift until I made a payment on time, of which I have been trying to do but the portal has been down.
I now believe that my decision to switch from my previous carriers may have been a dreadful mistake, having not had adequate service since day one.

I have two homes, in which I take my Genie between. My primary house is in Victor ID. Since the switch to AT&T ownership, there have been several problems:
1. Typically when I call, which I try to avoid like the plague, the person on the other end is not in the US and rarely knows what they are talking about much less are your able to understand them because of the accent. That was not the case when owned by Directv. It take maybe 3 or 4 transfers down the line until you get someone finally may know what your talking.
Victor House
1. Directv was and maybe still is in a pissing contest with the local NBC channel 6 ( currently I am in Tucson). I could care less but because of that I am missing the highly bias NBC news, Blacklist series, Blindspot, The Enemy Within etc., not to mention the local weather. If I can't watch the local news how about giving me back the NBC channel out of LA. Then you can fight over whatever the problem is without interrupting service. OR refund the amount I am paying for the local channels until it is resolved.
2. Your new format, as of last April or so, randomly records shows. For some reason it will record numerous (up to 20-40) shows of Chasing Classic Cars and Love it or List it, among a few, even though they are set for first run only. I had to take Love it or List it out of the Playlist to get it to stop.
3. The quality of the CW, is so poor it makes it hard to watch. It's perfect in Tucson using the same Genie so I don't believe it's on my end.
Tucson
I used to be able to get Tucson local channels up to two trips ago. Now I have to view Phoenix which is almost two hours away. Guess what they don't show Tucson news/weather and I'm in Tucson. They tell me it is because I am in Pinal County. Pinal County extends to Tucson, I live in the Tucson area, I can't help it if your system is screwed up, I need Tucson local channels. My neighbor has DISH and he gets local channels. this should be an easy fix by going off the address not the county.
I have been with Directv since 1996 and really have no desire to change. Do I need to go to DISH to fix these problems. My best friend and daughter have DISH and seem to be very happy.
Doubt I'll hear an answer since AT&T is so big but I have put off contacting Directv for sometime now and I am at the end of my rope.

Maureen Keene
from New York, NY
I transferred my service from one address to another locally
I was specifically told the technician will handle all of your outside equipment from your home you will bring your inside equipment .
The technician is here and he has installed the new equipment but he will not remove the old satellite dish from my home because I understand that's my responsibility .
I was led to believe they were removing the outside equipment and as a result of that I am going to be unable to close on my house this week because the new purchasers will not want the DIRECTV satellite dish on the deck.
I was missed lead and lied to .
After this installation at my new house I will probably
-discontinue DIRECTV
-Dispute the price of the installation
-And further go online to discredit DIRECTV because of their misleading representatives.
I would be more than happy to continue with DIRECTV if I would get satisfaction by the removal of the old satellite dish from my house which is what I was led to believe this going to happen.
I would like to hear from somebody immediately instead of speaking to foreign workers in a foreign country who simply pass the phone from one person to another with zero satisfaction. Please contact me at your earliest convenience 516 633 5201
Maureen E Keene

Thomas J Piotrowski
from Myrtle Beach, SC
It has been 3 days and the 'Guide' is not working at all. Almost every channel states 'To Be Announced"

Tara Estay
from Charlotte, NC
I requested a transfer of service due to moving 4 weeks ago. I called 23 times and was on the phone over 28 hours attempting to get an appointment. I had 3 appointments - the first the technician arrived late and I was told he would need to reschedule. The 2nd appointment - no one showed up. the 3rd appointment - the technician went to the old address and never arrived at the new address when informed it was a transfer of service. I have been told there is a order pending and NOONE can cancel this order to reschedule my appointment. I have been told that a ticket was submitted and someone would call me back within 24 hours. This is going on 4 weeks now and NOONE has returned by call. This is absolutely ridiculous that I have to call this many times, spend this much time on a phone trying to get a service I pay for. I also tried to cancel my account since direct tv cannot provide me with the service I am paying for. I was told by Frederick he would charge me $249 to cancel!. I have asked to speak to someone in the corporate office and no one can provide me a contact number. Can someone please help me ????

Albert Marino
from Medford, NY
I have been a DTV consumer from when Sony offered the 'first' 18" dish'. This calculates to decades. I am now on my third dish [affording HD, multiple TVs and possibly other benefits I can not recall at the moment]. Due to hearing insufficiency, I have need for Closed Captioning. And, CC has functioned very well. The only complaint during these years, was improper sequencing of the dialogue with the CC. I can recall calling DTV and being helped in a polite manner to correct non-sequencing occurrence. This non-sequencing would only occur periodically. And, each time, I was guided to normal operation.
However, since AT&T has taken the reigns, I have experienced multiple failure of the CC system. Not non-sequencing, but, lack of dialogue whereby the CC does not fully print the words spoken. There is a pattern of complete failure of CC printing the first several plus words of dialogue, to times when complete sentences are not shown on the screen. Recent contact with AT&T/DTV has been enlightening as to company awareness of this shortcoming; and assured me that it would be corrected. Well, AT&T/ DTV does correct the problem. But, after some time passes, the problem resurfaces. And, will continue on for days and possibly weeks. Then, it works as it should until the same failure is repeated.
I find that AT&T entering the business has 'introduced' a failure to provide the same fine service given over the many years when DTV alone was the controlling interest. I might add that AT&T is most prompt to send me emails as to my monthly statement for the service. One must wonder if AT&T can efficiently 'service the book keeping' aspect of the business, why not consistent good service?
Albert Marino
ver these decades, the closed captions were

Steve Garrett
from Ennis, MT
After moving back to my home in Montana I called to have my service transferred back here from my winter home in California. I have SnowBird service and it usually takes about 20 minutes to transfer from one home to another. I have spent over 8 hours, that is EIGHT hours, which I have documented) on the phone with about 15 different people and the result is that my service has been cancelled! I have talked to 4 supervisors, 2 have called me back but my service is still cancelled and they want me to start all over with a new 2 year contract. HOW DO I GET THIS FIXED????? Every time I call I have to repeat the entire story, it appears no one reads the documentation. I got a text yesterday saying they are sending a box to return my equipment. PLEASE, PLEASE, PLEASE HELP!!!!! All I want to do is watch TV!

Paying for service not reviving the service we are paying for. Signed up 7/2018. Can't order movies, can't use on demand most of the time. Satellite will nit stay connected to WiFi. I have worked with internet provider have new equipment and all other devices work fin. I have called customer service multiple times 40-60 minute waits NO satisfaction. When my service is up I will NEVER use Directv again and am advising others not to either.

I moved and had put my account on hold. After moving, I decided I did not want to continue with DirecTV. I never watch TV and had only kept it for my kids who are with me part time. After not having the service for some time, it was apparent they didn't really use it enough to justify the cost either.
When I called to cancel and return equipment, the representative offered me several options to continue. I was not interested, but finally agreed to the most basic package possible which she told me would be about $30/month. I had a $34 credit, so agreed to give it a try as it might not be so bad at that price. We scheduled for a technician to come install the service (there was already a satellite dish, so should only need to be internal hookup). I received NUMEROUS calls the day before the appointment and the morning of the appointment reminding me of the scheduled time frame. I waited all day and no one showed up. Again, not sure how this happened when I kept getting calls to remind me.
I called and rescheduled. The person came and, while here, had numerous issues with the DirecTV support getting our system running. He had to spend at least an hour on the phone trying to explain whatever it was they didn't seem to get. Eventually he completed the work and left.
When my next bill came, it was for over $100! This was far more than the $30 I was told. I called and learned some mistake had been made and my bill was adjusted. It was still more than the original amount I was quoted, but I accepted that and moved on.
After some time, I again looked at our usage and it was clear no one had watched anything for months. I called and cancelled the service. I was told I would receive instructions, boxes and return labels to return the equipment and assured there were no further charges. After weeks went by with no sign of these items, I tried to login to my account to see what I needed to do next. The ridiculous drama around trying to login to DirecTV, being routed to AT&T where I could only see my ATT Cellular account was another HUGE waste of time - more than an hour with support, no one could help, and I could not get to my account. The rep then told me they could email me account and billing information. The old account they had on file is one I don't check very often, but I went there to check and found a bill for over $287! It showed charges for HBO and other sevices I never signed up for and an early termination fee I NEVER agreed to.
I agreed to try keeping DirecTV - but with the understanding that I could cancel at any time if I did not want to keep it. I was overcharged on my first bill and never adjusted to the original price I was quoted. I was evidently signed up for services I did NOT agree to and put on a program that evidently required me to keep the service for some period that. even today, no one could explain to me.
I have been an ATT customer for at least 10-12 years, spending thousands each year when my kids were on my plan. I still spend about $100/month for my cell phone bill and I can't get any customer service to fix this problem. What I was told today was that the representative would "escalate this" to another department and I'd receive a resolution in 3-5 business days. When I asked what he meant by resolution, he said they'd tell me what THEY decide. No conversation or discussion. THEY decide unilaterally? I asked that I at least receive a phone call vs. an email. He made no promises.
I DID NOT AGREE TO EARLY TERMINATION - Nor did I order HBO or any other premium channels. I will not pay this bill and, if I can't get AT&T to correct this, I will transfer my cell services as well. I am extremely disappointed in the lack of service - the dishonesty and the misrepresentations of AT&T representatives. To add "salt to the wound," There bill to me says they will charge the credit card on file if I do not pay the full amount. I believe that is illegal as I have NOT authorized these charges. Surely they cannot do this!
My hope is that AT&T will do the right thing and provide me, as a long-standing and loyal customer, a positive resolution to this problem. If not, I will be forced to move on.

Roger Ellis and Norma Ellis
from Alexandria, IN
Filed 1st complain in 4-27-2019. Guess you have reviewed the complain because received check for $79.40 for Acc. 064182913 under Roger Ellis, along with a bill for $321.00 for early termination plus taxes.
I did not terminate the service with DirecTV; ATT at Hollywood, FL location, decided that was better to close this account and open a new one in 12-7-2018 new account #145787738 (the bills does not show DirecTV acc. #) account under Norma Ellis; service active as 4-11-2019. As you can see since 2017 We (Roger and Norma) have had service with DirecTV, therefore, should not be any early termination.
Acc. 064182913 (DirecTV) was installed in April 2017. Please review your records. Please let me know if you need additional information.

simone
from Palm Springs, CA
I have been a customer for almost 10 years. I use the same equipment that was installed on day ONE. recently the internet deca broadband adapter stopped working. totally dead, no lights but still warm. approx 4 years ago I was told by a DirecTV representative that I was qualified to upgrade my equipment free of charge. she said I would be able to record multiple channels simultaneously. it sounded great but I was happy with my equipment at the time but that I would like to use the offer at a later date. the DirecTV rep said the offer would remain on file. Today I spoke with a rude DirecTV rep named AMBER. she was lazy and very condescending in her tone and lack of interest in helping me with my issue. AMBER told me I DID NOT qualify for a free upgrade. i had to BEG AMBER to look back in my file to locate the previous offer. she repeated multiple times that there were too many notes on file I would need a DATE. AMBER told me there was no way to find the note. I asked her to search - she said she cannot perform a word search of UPGRADE. this seemed untruthful. I want to know who at DirecTV has the right to enter a customers account and REMOVE a previous free offer without the customers' consent. I was told it was a loyalty upgrade, not a tempory promotion. speaking now with your customer service department LAURA is trying to help me now. hopefully, she can. LAURA did not help. SHANICE did not help. CHARLOTTE did not help but tried....BUT bad employees like AMBER is one of the reasons why hundreds of thousands of Directv customers are cutting the cord, quarterly. sadly I might be forced to be one.

Annamarie Byrd
from San Francisco, CA
My complaint is that my service/program monthly rate is about $150.00 a month for my Direct TV cable bill. I stay in a community that the only cable provider is Direct TV as well as the only internet provider for my community is Century Link. I thought at first the reason for my problem was with Century Link. After being on the phone with them Several times and going through Several processes to fix the problem the system came back stating that the Internet works Just Fine and to contact Direct TV. After being on the phone with Several people at Direct TV and being disconnected a Bunch of Times, the problem Still Exists!!!. I was told by a tech that in order for me to get this problem Fixed I would need to pay them $100.00 for them to come to my Condo to fix the problem :( . Something I Refuse to pay!!!!!. I'm Paying for a Package that I can't utilize:(. I have been a Loyal Customer of Direct TV for Many years!!!! I convinced my Husband to transfer his system over to you from us moving from Michigan to Iowa. I just hate that Every time I turn on my TV, I get a message that states some of My programming is lost because I don't Have Internet (which I do). Why am I paying for a Package that I can't have All of the channels or be able to watch movies.

Patricia Staycoff
from Nashotah, WI
Contacted customer service regarding my television freezing up, it was determined that my server was bad. I was told that it would be EIGHT DAYS for a service technician to come out and give me a new server. I have been a customer of DirectTV for years, but will now be switching to another provider. AT&T and DirectTV should be able to provide service before EIGHT DAYS. Very poor service.

Mike Oelcher
from Albuquerque, NM
Its so redundant trying to deal with your outsourced customer service. Never again, 20 minutes on the phone and still no resolution due to lack of understanding the problem and no one in America available. Time to find another provider. You could learn lessons from Discover Bank.

Dennis Waybrant
from Mt. Morris, MI
I called to have tv service in my second bedroom, which is being used my mother in law. She is an elderly lady that doesn't get around very good so we moved her in with my wife and I. When I got home from work my wife took me around to show me what the cable tech had done to get our cable installed. I couldn't believe my eyes to what I was seeing. This is the poorest cable installation I have ever seen. I have included some pictures to allow you to see how bad the job was done. I'm really not happy with him drilling through the wall and then just leaving the cable strung out on the ground. With the cable running through the wall and strung across the bedroom floor, it is a major trip hazard for my mother in law. When my wife called to complain she was treated very bad. There is also a fee that we have to pay for the additional cable box in the second bedroom. That fee is suppose to be added to my next bill. If I'm paying for Direct TV services then I should get a job done right. When my wife called today, they said they would send someone out and there will be another service fee. This is so wrong on so many levels. I have had service with Direct TV for quite some time now and I have been pretty happy with the services up until this point. I just want my cable installed the right way and without having to pay more fees for somebody else's bad work.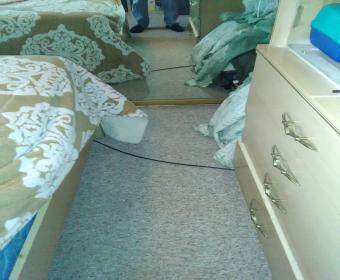 Can you put lower than 1 star?
Lets see, I tried to resolve matter a dozen times over phone, maybe filing this complaint and posting to all other review boards, as well as the BBB will help get me some answers.
1) I call to set up package deal through At&T
2) Direct TV no call, no show on installation
3) Direct TV rep can't find my account, tells me it's deleted since it wasn't activity (not true after about the 6th call found out she entered my phone number wrong) she does not try to verify my information to find account
4) She tells me I need to give her all my information again...I make very clear that I have a bundled account and they need to be set up together.
5) fast forward 1 month, TV goes out, internet is fine (I have autopay on what should be my bundled account)
6) receiving bills for a non-functioning account...turns out I have 3, but they are separate and even though I am paying agreed amount, one is going into overdue
7) many calls later without satisfactory resolution.... (months later) I am told it just can't be fixed, the accounts cannot be merged
8) I ask for it to be terminated with cause and early termination be waived. I was assured the early termination fee would be waived because it was clearly not my fault and there were call records to prove it.
9) oh and meanwhile account for a stupid old tablet goes into collections because that was on the extra account (that I never should have had) because I was paying the agreed upon rate on my bundled account.
10) Now even though I was assured termination fee would be waived that is now in collections too.
Let me count the ways how many times Direct TV can screw up.
An irresponsible installation person, an incompetent sales person, multiple unhelpful customer service reps but somehow the only department that can do anything is billing, but they bill for services not rendered and accounts that were screwed up by Direct TV.
I want to know why you can't admit your mistake, own it, and make it right?
Sincerely,
Less than one star satisfied customer

Holly
from Montpelier, VT
Very poor customer service. I wanted to cancel MLB extra innings and after waiting on hold was transferred to MJ the supervisor of DirecTV loyalty. MJ was rude and refused to help. I had to "update" my account with additional passwords and security questions. I wasn't allowed to cancel anything until this was done. He was nasty and "dared" me to report this incident. I shouldn't have to jump through hoops to cancel something I don't want on my television.

ivana williams
from Las Vegas, NV
We had to cancel our service after constant problems with not getting network to connect. We changed out the boxes twice and was finally told by the tech that it was a nation wide problem and that we would never have good service in our area. So after paying for 2 years of having many days without being able to watch TV (having to continuously resetting boxes) we decided to cancel and was told the they would wave the cancelation fee. now they have put it on my credit as a collections account after it was supposed to be reviewed and escalated for review several times. I am now going to file a FCC complaint if we do not get a call back and this issue resolved. Today I call and was given a bogus phone number to call which only goes to a voice mail and not representative. I just got off the phone with Plus Four collection agency who even if I pay this bogus bill in full refuses to remove it from my credit report. Next stop FCC for charging for services that are not working.

Allen Harrell
from Ormond Beach, FL
DirecTV Is billing me for two payments I made back in September and October 2018. I have sent them voided checks documenting both payments.
Yet every month I get harassed with excessive charges.
In conservations with call takers my claim is always supported my them not being able to find documentation on the cancel checks. But when I am transferred to the credit office, I am refused credit. This has happened several times and I in written correspondences have provided confirmation numbers of the conservations I have had with their call takers. The credit department is just refusing to issue me credit for the payments. Usually talk with a Nanette, employee SG643F.
Allen Harrell
aharrell595@att.net

Oryls Maassen
from Des Moines, IA
I am not a current customer but have looked into getting service again. But after the last few days I am really reconsidering that thought. I have my own house but stay with my boyfriend and his mom a lot. His mom has the direct TV account in her name..
Orlys Maassen, phone number 515-379-2436 in Bode, Iowa.. She completely forgot to pay her bill. So her service was interrupted Her son, Andrew, was trying to pay the bill and get her service restarted. Orlys doesn't remember her passcode or security questions so Andrew was on the phone almost 2 hours trying to help. No one would take his money. He wasn't asking for her information, he was only trying to pay. He was very frustrated when I told him to let me try. I called and went at it differently with the automated system and within about 20 minutes got a nice lady that let me pay the bill at 6:30pm Sunday night. She told me service would be restored in about 2 hours. I reassured Orlys and Andrew it was taken care of. Hours went by last night and no service. The payment clearing shows on my account so I know its paid but when we called back the automated system says it is not. I called this morning and after 4 automated people and 4 human people I have finally explained to each one that yes I am not on the account but trying to help pay the bill. My payment is there but to what account? Finally The last guy tells me there is no payment on the account so I asked him to look up my card number because I know I payment was made somewhere. He finally takes the card number and confirms the card and payment. Even says it was confirmed to the account, so I ask why do they not have service back on?? He said he would send it to tech support and have them manually turn it on but it could take a few hours!! Are you serious!! So my payment was made at 6:30 last night and its now almost 8am and still they are waiting to see if my payment is going to work. How frustrating!!!
Dee Randall
515-341-7277

How many of these negative reviews does DirectTv need before they make a change? My guess is they could care less if they lose customers.
Let's try to keep this as short as possible. My issue started 4 days ago. I was having some problems with my main Genie receiver so they drop shipped me a replacement. When I tried to follow the on screen instructions to connect the receiver, I kept getting an error message. That turned into 3 days of absolute insanity. I spent over 17 hours on the phone with countless technical assistance departments, loyalty departments & IT departments. No one was able to solve the error 726 message that was coming up. They sent out 3 different techs and they all left after they determined that it was a "systemic issue" on the other end. During the entire ordeal, I did not receive a single call from DirectTv to verify if the issue was resolved. I had to initiate the calls every time and explain the problem from the beginning every time because they apparently do not have notes in the system! On several occasions I was connected to someone overseas who would inevitably simply disconnect the line after not being able to resolve the situation. This happened at least half a dozen times.
In the end I was told that the only solution was to cancel my account and open a new one and in doing so, I have to sign a new contract! WTF! Why on earth would you force me to sign a new contract if you can't fix your problem??
The response I get is that there is no other way. So after being a loyal customer for 5 years and always paying my bill on time, you aren't willing to make this right.
What's even more asinine about all this is that I can cancel my account, go down the street to Costco, sign up for a new service agreement under my wife's name. I would get a $200 gift card from Costco, pay much less for a year and get all the movie channels and come out ahead for a year! Unfortunately, I know that come the second year, my bill will probably triple. For that reason and for all the reasons above,I will never do business with DirectTv again.
As a footnote, every tech that came to my house complained that things have gone downhill since AT&T took over...
The last loyalty department manager actually stated that she hoped someone was listening to our supposed recorded conversation because it was embarrassing to her that she had no way to help me.
Since I initially signed up through Costco, I will also inform their corporate department of my ordeal since this also reflects poorly on them.

jim ditzel
from Buffalo, NY
3/25/19 Reported outage of local channels only , Service tech. remotely checked out system, found hardware to be ok, the next available service tech was scheduled for 3/29 after 3 hrs. of checking system again and communicating with his supervisor no fix. Said this was going to get elevated up.Check system 3/30 still out, called again no information until finally a supervisor in formed me that the local channels have been blocked ( contract negations)
MAN YOU WOULD THINK IT WHY IT TOOK SO LONG TO COMMUNICATE THIS !!!!!
Very disappointed in the way this was handled. Average time per call way 45 min.
Jim Ditzel
716-433-7439

We had a lady who claimed to be from Corp office however I have my doubts and would appreciate that she not call our number again
Ok let me make something clear for three months I have been requesting to speak to someone in this executive
office. Now almost four months later after I sent eight emails in a row someone finaly calls and procedes to in my
opinion be very arrogant and rude even my son felt that way. We were told back in December that we would get
a credit of $20 a month for being a direct tv customer and also a wireless customer that would be applied to every
bill now she says she cant do anything because the service is suspended however I want to point out that if someone
would have paid attention to a customer emailing this office the bill would not be as high as it is now number two fact
A advance payment was scheduled via the telephone and my personal bank card info I am as a customer am wanting to
know why do I have to check behind your billing department to see if you took a payment . As I told her this worries me
that somebody took my personal banking info and now my son was told that the arrangment was never discussed however
I have three witnesses that heard everything said , seeing extra money in my account by sitting at a atm doing a balance
inquirey I then called and asked had this payment been taken the lady told me that from whart she could she yes it appeared
to have been made. So Now we have channbels that were not removed when asked by the customer back in December he
is pretty sure so there is extra money on the bill and then if you add the $200 payment that should have come out of my
greendot account ending in 8365 you would be looking at almost a four hundred dollar diffrence in the bill then if you take
and apply the credit she said today she would issue that almost would clear the total past due balance and the service
woukld not be suspended . However since months ago when I went on my linked premium account and wrote the following
people with AT&T direct to try to get a reselution Helen Quill admin atlanta ga office , Sabrina Lascombes , Lynda Rathman
One of your vice presidents of operation trying to get somebody to respond and nothing
678 468 4815

Peggy Vitale
from Las Cruces, NM
I want to submit a formal complaint about Direct TV shoddy practices. After I moved to another house, a DTV tech came to install and brought new HD receivers and said I had to have them. I called customer service Sheila Mar 8, and she told me the $10/mo HD charge would be waived. On Mar 14 customer service Molly confirmed that the $10/mo is waived on my account. Yet I received a bill Mar 21 with the $10 HD charged. I called on Mar 25 and was told the $10 was NOT waived. Escalation Dept called Mar 26 and refused to waive the $10. When I objected and said I should get the waiver I was told I would get, she hung up on me. Terrible service. I am a long-time customer and a senior and $10/mo means a lot to me on a limited budget. I have been ramrodded into an HD receiver, lied to about the $10 charge, and the company has refused to make it right. I will file a complaint with the PUC in my state, my local BBB, UCAN, and the FCC for being the victim of deceptive practices, and also post on Facebook.

Pamela king
from Cordova, TN
My name is Pamela King my numbers are 901-381-9482 home and cell is 901-263-9196 I schedule an appointment for today 3/27/19, between the hours of 8:00 am - 12:00 pm. I called twice since I didn't hear from the Tech. This man didn't show or called till 12:54, when questioned he lied and said he was here at 9:00 and claim he took a picture of my car not in the driveway, if had did that my car was there. Now this man was over an hour late and refused to comeback and stated that, I been with Directv over 5 or more years and has never experienced this type of service. I am going to go to another cable company this right here doesn't make any sense, to outright lie and not be considered other people time, that's why you make appointments. This person who identified himself as Mark at 901-451-2239 needs to be dealt with because nobody have time for lies and disrespect of others time. I have caller ID and he has two numbers to contact me, so he lied. The number showed he called at 12:58 pm. This What I get from your rep he's still in route It's now 3:08 pm Memphis time,

Salvador F Cruz
from San Marcos, TX
To Whom It May Concern,
I have been harrassed by DirectTv officials attempting to collect money for service that were not provided for a year! How did I have DirectTv satellite service in an apartment complex that doesn't allow for satellite dishes? Where are service logs containing connection information with my cable boxes, that one, are TOTALLY mine and paid for, and two, have not been in operation since I've moved into my apartment?? I did not receive ANY notification that I would have to RE suspend my service! This fraudulent! Show me the logs of connectivity to my cable boxes which I've kept stored with me in my closet, in my apartment!

Betty McGee
from Chandler, AZ
DirctnTv call center rep, debted my bank
card, when he said it was for file purposeses only. 341.00 which caused my account to go to zero balance. Now I'm being charged 35.00 for each returned check at this point we at 5X35.00. I lied to and misled, It's much more that has happened to much to even try and explain. At some point I will be canceling my service. The worst customer service I have ever experienced.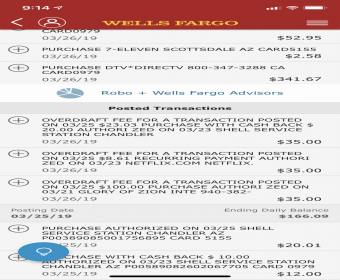 direct tv made an initial promise for services and did not follow through with promises. they said there is nothing in the notes and nothing they can do.
BE VERY WARY VERY DECEPTIVE PRACTICES WHEN SIGNING UP CUSTOMERS!!!

I need a contact phone number to resolve recurring automatic debit charges I have been getting even though I no longer have service.

wanted to keep my U-verse and was talked into switching to DirecTv because it is supposedly so much better. The technician that installed my satellite dish did not want to go on our flat roof to install it and put it on our deck instead. Now for the past two months we always have three or four channels that won't come in, whether the weather is bad or not. I called customer service and they told me they would charge me to fix their equipment that doesn't work, that I didn't want and that the installer put in the wrong location. Looking forward to my contract ending so I can cancel their service.

Patricia kinsella
from Louisville, KY
I want channel 41 back! When??? I'm paying for it!!

Jesse Hugh Taylor
from Chicago, IL
I've been waiting a week for services to come hook it up my DirecTV that makes the third time I had to reschedule and I haven't yet got a phone call or email from y'all saying y'all had to reschedule it I have pay someone money stay at my house on Monday on the 11th I just want to know or y'all ever going to come out this Sunday this is my money I done paid for I should be getting something in return for having to wait for so long to get services with y'all

Dennis Shirk
from Texarkana, TX
I have been trying to get my problem solved since last September, with to results. In August your tech installed a new receiver to correct a problem I was having with interrupted service. There was no mention of any additional charges. However, the next bill contained a $10.00 charge for Advanced Receiver Service and $3.00 for DVR service, none of which I authorized or approved. After four monthly phone calls of 45-60 minutes each, I was finally able to have the addition service disconnected....however, the monthly charges continue. I am through trying to talk to your service reps on the phone, as most of them do not speak understandable English and are totally clueless or uninterested in try to correct the problem. This month I discovered that you had drafted my account without authorization for a payment that I had already made....the bank has reversed this action and has credited my account and omitted the overdraft charge. In addition, I have notified you the last two months to change my billing address, as I have closed the PO Box. As a result, my monthly statement is delayed in reaching me, as my mail must be forwarded through the post office.
In short, I have been six months fighting you people over your constant screw-up. and inability to correct this mess. If this matter is not corrected, I will ask you to come and get all of your equipment. Dennis Shirk-#27286588

Michael Washko
from Kingwood, WV
I was contacted by a Directv sales rep and was promised that a land line was available in my area , after speaking with one of your reps it was determined that a land line was not av available. I tried to cancel the sale and installation,after speaking with 12 people and 3hrs of my time I was able to accomplish this.Not great customer service

Lance S Gregerson
from Newark, NJ
Directv quit working. Tech came out told me he could do nothing and would be back the next day. He did not show up. I have had 3 appt for someone to show up and nothing. Calling did not help. They told me someone would be here today. No show again. When called they said it was scheduled for the 19th. I've lost wages waiting for someone to show up. Multiple phone calls and nothing! Since ATT bought Directv the service has been horrible.

Mario Gabaldon
from Phoenix, AZ
Today a services tech was scheduled and reported he fix the problem. The correction lasted three hours then the problems started again .I called your services again to request another services call. The agent asked me for information about why I needed a service call. She was given the information and stated she would get another agent to set up the service call. I waited for 30 minutes and then was hug up on. I called back and again gave the information to the second agent. The agent stated she would also send me to a agent to set up a service call. I waited for 40 minutes and when the agent responded they needed the same information I gave to the first and second agent. At that time I requested to talk to a supervisor. I again waited for 20 minutes and was hug up on. I called the again and the agent was informed why I wanted to speak to a supervisor. I again waited to 10 minutes and a supervisor named Ira stated she needed the same information I already gave to two agents. After telling the supervisor I would not again gave the reason for wanting a service call she stated she would get a agent to set up a service call. I waited again to 10 minutes and talked to Jeff /JM4608 who assisted me in setting up a service call. Jeff helped me and should be given a medal. What is going on with your agents and company??? Sad services rude agents who hung up on me and the supervisor was no assistance Fix this problem.
Also your service needs to improve , period.

Let me start off by saying I was a customer with Direct TV for 18 years and customer service was great up until the last 2 years of service. I decided to cancel my services with Direct TV account #12586277 and internet on December 30th, 2018. I called Direct TV and spoke with a representative who turned me over to the Loyalties department to try and get me to stay with Direct TV. I said no thank you and the gentlemen say you are paid in full, since I just had made a payment of $250.00 on 12/28/2019, you just need to turn your equipment in by the 9th of January, 2019. I went to the UPS store on January 9th, 2019 turned in all of my Direct TV equipment, the reference #B4088P20190109111049, UPS Store #4088. The end of January I got a past due bill for $216.20. I called Direct TV again, on February 11th ,2019 , they switched me again to the Loyalties department, the gentlemen assured me that my account was cancelled , but I did have a balance on my internet of $16.80. I paid the 16.80 on February 11, 2019, in which the gentlemen told me everything should be good. The end of February I get home, I have another past due bill, I called Direct TV again, on February 19, 2019, and spoke with a gentlemen named Chris. Chris informed me that the Loyalties department never cancelled my Direct TV account, however that he would take care of it that day. He sent me an email to confirm the disconnect. I received another bill in the mail on March 5th, 2019, this time for $417.00. How incompetent is the service with Direct TV. How, can , or the better question is, why, should I pay for a service that I did not receive. I called Direct TV again on March 5, 2019, I spoke with a young lady named Mat. She asked me to verify my last payment because she didn't see a payment after January 2017. Really!!! Do you think Direct TV would let me keep service for a whole year without payment!!! I don't think so. I asked to speak to a manager, she put me on hold, came back, and said, "the managers are not taking any more calls tonight." Okay, no problem, I asked could they return my call, she replied, "no problem, within 24 hours." Two days later I have yet to here from a manager at Direct TV. I value my credit worthiness, all I want from Direct TV, is to stop billing me, because I do not owe a balance with Direct TV. I have spent count less hours on the phone trying to resolve this issue. Frustrated Customer
Sherrill Craig.

Chanda Lester
from Bellevue, KY
I have been a direct TV SATISFIED customer for over 10 years until what I've experienced this weekend. My service was disconnected Wednesday morning and I called Friday afternoon to make a payment to get it turned back on. I spoke to a representive and told him I could pay up to $300 if it meant my service being turned back on and if that was not enough I would make a smaller payment then settle the rest of my past due amount by the 15th of the month. He put me on hold for quite a while to verify the amount that needed to be payed for my service to be restored. He then assured me if I payed $260 my service would be on within 2-4 hours or by end of day at the latest and noted my account that I paid $260 to have my service restored. Come Saturday morning service was still not on. I spent several more hours on the phone with representatives from different departments who assured me because I was told my service was going to be restored and it was noted on the account it should not be a problem they just needed to contact the correct department. The representative told me she was going to contact the collections department to get it worked out then call me by the end of the day. I never received a phone call. After work Sunday I made one last attempt to get things worked out the first representative I spoke to was friendly and helpful however I was on hold for yet another hour while she waited to get ahold of the department that could take care of it. The last person I talked to was a nightmare. He didn't seem to know why she was contacting him to handle it and kept repeated the same stuff over and over and not answering my questions telling me I hadn't paid enough to get the service reinstated. I explained to him I paid the amount I was told to pay to get my service restored and there were notes on my account stating that. He read me the notes and acted like that is not what they meant basically called me a liar and put me on hold once again to try to pull my phone call from Friday to verify the conversation. I waited on hold just so he could tell me the recording was only for training purposes and there was nothing he could do. Once again kept repeating the same crap over and over. I have spent hours of my time this weekend trying to get something done that I was promised was taken care of Friday. If I am told to pay a certain amount to restore my service and I do that then my service should be restored and I shouldn't have to waste hours of my time trying to get things worked out just to be treated rudely by someone who has absolutely no business working any kind of customer service. I thought about calling today but I honestly can not handle another hour of being jerked around and put on hold. Unfortunately after 10 years I will be looking into finding another cable provider.

Yolanda Rhodes
from Summerville, SC
I have received a $99 dispatch fee charge on my recent bill. When technician came out to my home I was never told before or after visit that I would charged $99. I believe this is very unfair to charge me for something I didn't cause. The customer service rep was no help . I should have been told there was a charge for technical visits. I have never been charged this fee with you since connection and other cable services never charged for technical visit. I feel this was done underhanded. I am not happy about this matter.

Robert Czachor
from Lansing, MI
Been a DTV customer since 2000. Ever since ATT has taken over customer service is atrociously poor. Each time I've tried to get help it's left me with wondering if I should switch to DISH. I didn't because it would be too much trouble. Now after trying to navigate my way around the new website and trying to get help and communicate with the foreigners again, I'm ready to switch. There was nothing wrong with the old DirecTV site and now you've changed it into something that is almost impossible to use and made it extremely difficult to manage equipment. You've made it worth the trouble to switch and take advantage of the DISH promotions.

We agreed to get Directv when the sales man told us that we could get it at $34/month; that we would be getting high-speed internet at our address. Our first bill was 43.30; we called and ended up talking to someone from India I guess. They told us that there was no way for them to know who sold us this mess, there are no records, and if we did not have that then there is nothing they could do. We told them Fine, we want to cancel the HBO, Showtime and Cinimax; she tried to make us keep it. We told her no, that we did not want it. She told us that she cancelled it. I just checked my account online and found that it was never cancelled. This was not a misunderstanding, this is poor business plain and simple. If your company can not deal with people who do not lie then who's going to want your service; who isn't going to end up taking you to court? We had AT&T for years, and your standards have gone down hill.

Dawna Dostie
from Belgrade, ME
Your salesperson advised me that I could get DIRECTV for my camper which I explained was not stationary, we travel to various campgrounds. I specifically asked what the cost would be and he told me it was included in my package. DIRECTV was here on February 18th and installed it into the house but the technician stood in front of the camper and said it wasn't going to work. I have been on the phone getting the run around for the last 5 days. One of your managers hung up on me and was very rude. I have asked many times to speak to whoever is the highest in charge to no avail. The way I have been treated is unexceptable. I would like a phone call from the highest person in charge. If I could remove the one star that is on this scale I would. This is unacceptable.
How do I talk to someone in the highest position?

Jeff Almanzor
from Seattle, WA
Program information is incorrect and cuts in on an existing program with a basketball game which is supposed to be on a different channel and that information is also wrong! Customer service is nonexistent on weekends and when one does finally speak to an agent they can find nothing wrong. After three different attempts to address this problem I end up with zero results. The programming problems continue and I can only regret my switching to a substandard Direct tv!.. Not much for the money!

Daniel vitale
from Rindge, NH
The package i was sold is nothing like the package i recieved..the salesman lied to me the first time about the whole package details and then the manager verified the lies...the next salesman when i called and complained promised me the world and now im BUYING all the channels i was promised..i like my att cell but this package of cell , tv ,and internet plus land line is a real scam..should have kept cable for same money..and would still have all my channels and more....rediculous the salesman said i would save close to $100 per month compared to comcast..Everything was to be on 1 bill instead i have three separate bills..its unbelievable the way they can lie to you and not even care when you go through all the hassles and still dont get what you want..something should be done about this...put them out of business

i have been with you for years from the beginning I had so many problems,
When I went to move from NY to Idaho, I was leaving your company, a rep said if I stayed my bill would be approximately 25 per month, and I would get hbo etc for one year, I got here, and it was fine for awhile. In december I was told everything was now expired, I called, and a rep (one that does not speak good english) said I can have hbo etc, and my bill would be in the 40's
Well in january I got a bill for over 90 I called again, and after going through 5 reps still not one that I could hardly understand, she said she would take off the 50 dollars, and cancel hbo etc. well, than I sent in 43.86 and now, they are saying the hbo etc was never cancelled, and I am in arrears. I am a senior citizen on a fixed income, i cant afford this extra stuff. Well, I proceeded to call them today and after being transferred 5 times, I got a rep and she said (another asis rep) she could not take off the charges, plus the fact my tv has been off for two days, there is a 771 code, they could not fix. they also told me i still have hbo etc but I havent had it since dec I am fed up with your service your rates, and your foreign reps, its impossible to talk to them and understand they promise you the world and never do what they say they are going to do,

My partner and I had Direct TV over three years ago when we canceled our service with them. We returned the one receiver back via the postage and box that they provided. We still live in the same residence and have not received any correspondence of them not receiving the equipment. Just one month ago I received a call from a collection agency stating that I owed a balance, funny thing is that I am not on the contract just a authorized user on the account. The following day I reviewed my credit report and found out that they reported this amount to the credit report agencies. This action on them affected my credit score overall for something I never signed a contract for. They are the worst company to include AT&T and prefer using PS Vue or other services that do not require any equipment or contracts.

Diane Booker
from Cypress, CA
Failure to receive good customer service. I started calling Direct TV service at 11:58 a.m pacific time and now it is 1:32pm. I was calling Direct TV to speak with a representative to remove the premium channels from my cable service. Unfortunately, none of the representatives appear to know how to do their job other than ask, what is your name, what is your billing account number, what is your phone number, what is your billing address, what is the address where your service is located. I provided the rep with all the requested info just to be transferred to someone else who ask the same information. Really Direct TV. While I'm unable to speak to someone who can provide customer service, I was also unable to access my account by login to the website. The site indicated it did not recognize my account number or phone number and it did not allow me to create a new account or change the password for the existing account. Furthermore, I continue to call the phone number for Direct TV(1-800-531-500) that I have had in my phone for the pass 10 years and that I have used to pay my cable bill for the past 10 years just to have some one from AT&T answer the call and tell me I need to hang up and dial the number I just call. I would appreciate a response to my complaint. Furthermore stop outsourcing your jobs.

Terri Allen
from Kernersville, NC
the first of December 2018 I switched from Directv to another service. After not having cable with directv for 2 months I am still being charged 29.00. Since you feel I owe you 29.00 I would like to send you an invoice for the time I have involved in taking time off of my job and on the weekends trying to get my issues fixed to no avail. I estimate it to be more than 10 hours but to be fair I will charge you for 10 hours of my time at $25.00 an hour comes to $250.00. I refuse to pay you any more money than I already have.

Eileen Nelson
from Newark, NJ
It has been too long since channel 5 KSL in our area, has not been provided. What is the problem and when will it be rectified?

Ezell Olivares
from San Antonio, TX
I have tried to login to my directtv online account for the last week with no success. I have called customer service and no help. I am not happy or satisfied with the service. They tell me that it is a system wide problem that has been going on for a week and no resolution yet.

Vernie Marshall
from Siloam Springs, AR
I was with Direct TV for over 2 years at another location. When we moved I brought Direct TV with me to the new location.
Went with the wireless box at 2 locations and was told I would have a 2-year contract for that service. No problem, I was not planning on changing. What a nightmare! Buffering issues more than several times a day, resetting control box, service calls that reset the control box, service tech that came to the location and told me I needed to reset the control box.
So then, I requested to change from wireless to wired and spent $400.00 to have cable run to locations. Then I was told that there was an open work order on the control box and that changing would probably not solve the issue. Went ahead to change boxes to wired and was told and given a NO Charge work order. When the tech arrived he wanted $300.00 and would not make the change.
I was also told when I left Direct TV, that I would not be charged for early termination, as I had so many service issues. Well, I am now being charged for early termination. I have video documentation, chat documentation, phone documentation, and work order documentation, All equipment returned is documented. I will NOT PAY any early termination fee and am willing to go legal and to the media to let people know NOT to go with Direct TV.
I was with AT&T for Direct TV, phone and cell phones, of which all have been changed. I am more than willing to go to court if necessary to show what poor service I received. If you are going to place a person on contract, then they should be allowed 30 day's to evaluate the service before the contract takes effect.
I did not make it 4 weeks. MY account number is .
Reason of review: Bad quality.
Monetary Loss: $1.
Preferred solution: cancel early termination fee..
I didn't like: Quality, Service, Customer service.
UNRELIABLE

Gene McMahon
from Minneapolis, MN
Lost local channels yesterday 12/21/18, repairman came out and took care of it ( at&t fault, lost my info, ) but now when I went through my channels, I lost channel 341, what gives ? you delete channels when ever you feel like it ? Getting fed-up with Direct _ Tv !!

Laura
from Los Angeles, CA
Direct TV stood me up not once but twice, for a simple reconnection of my main system. The first time I waited for 6 hrs, no call, no text. CS said they couldn't locate the tech, need to reschedule. Waited 8 hrs today, another no show, even called at noon to be sure they're coming. CS lied to me, said he couldn't get gate code to work so he left. He couldn't call me? Liars! They blew me off and dont give a shit about their customers. Offered me nithing for this colossal hassle and waste of 2 workdays I missed. I guess if you ignore the customer, maybe they'll go away.

Paula Jensen or Richard Jensen
from Safford, AZ
I have been having problems with the internet on my Direct TV. Every day it tells me to reconnect to the internet. I unplug my modem and wait 20 seconds and sometimes that will work, but sometimes I have to do this 4 or 5 times a day to get it to work. My provider is Cable One and I can connect to the internet on both of my computers and my cell phone. \When I called your company on December 20 to request that a technician come to our home to check it out, I talked to someone that didn't speak very good English and she was very hard to understand. I told her all I wanted was to set up an appointment for someone to come and check it out and she said they have to troubleshoot first over the phone. I finally got so frustrated that I told her I was hanging up. We have been a loyal customer for over 10 years. We are paying an extra $20 a month for repair service. Since we are paying for this protection fee, we don't think it should be that difficult to call and set up an appointment to have a technician come and see what the problem is. Thank you for your consideration in this matter.

James E Henderson Acct. 34226594
from Chicago, IL
On December 21, 2018, I had my equipment changed out because of a faulty receiver. The agent came and switched out the receiver to the wireless receivers. The receivers worked fine for about 15 mins. then shut down. After calling Technical support, the young lady who helped me was very polite and assisted me the best she could. After being on the phone with her for about 45 mins. she told me that she would have to schedule someone to come out the next day. My problem is if the agent left my house around 11:30 am, I had to wait until the next day between 12:00-4:00. This is unacceptable and should have been taken care of the same day. I'm sure I won't get a discount for a day on my bill for the inconvience that I was caused, so I feel that I should have had an emergency appt. that afternoon.
Thanking you kindly,
James Henderson

Patricia McKoy
from Hartford, CT
12-20-18
To whom it may concern:
On December 1st $111.60 was taken out of my debit card. My monthly bill is only $36 plus tax. When I called on the 3rd to ask WHY? The service agent could not find out WHY! Stated my bill is only $36 per month, EXACTLY! So, a refund was escalated to refund my money. Since, it also made other automatic payment to BOUNCE! The young man stated the amount should be back into my account in 7-10 business days, if I wanted it could be sent to me on a VISA card. So, I called on the 10th, advised by another male, He stated funds should be there on the 14th. The 14th has come & gone. Still my MONEY is not put back as promised. I've made numerous calls, each time a different refund date.
today the 20th spoke with Nate, he stated my funds are there! Called NO refund. Spoke to a manager, I believe his name was Don or Dom, he & Agnes give me a totally new story, 21 days to receive my money. IT did not take 21 days to take out my money, so why should I wait to get MY money back. I would like to have my funds back before the 28th of December, since this all began on 12/3/18. I can assure YOU, Patricia McKoy will NO longer do business with ATT/DIRECTV. Your business retrieve money from my account, it was not a bad check, So, as you know by now, I am a dissatisfied customer! All I require from DIRECTV, is my money back. So, we will no longer have to communicate.

St.eve Eller
from West Jefferson, NC
To whom it might concern,
I called for equipment upgrade. Salesperson said it would be a plug and play equipment transfer. when the equipment arrived I saw it was more involved. I called back to customer service they scheduled a tech to install on 12-11-2018. on the 9th we got hammered with the snow storm.I was expecting it to be rescheduled, but on Monday afternoon I received an e-mail saying the tech would be here between 8:00 and 12:00 noon said for me to reply if i needed to reschedule. I was fine with the appointment but I thought i should let you know that we had several inches of snow but i had cleared the driveway. and the roads to the house were clear. I e-mailed this info never heard anything back so i figured everything was on time.
I stayed home from work and never heard a word from anyone. icalled back and the person told me it must have been the weather. This would have been ok except the weather was exactly the same the day before when you emailed telling me someone over 18 would have to be present. that the tech would be here. I understand that i am just one customer but I do think that I deserved a phone call the day before. My time is just as damn important as yours or any one else. This is not the way to run an establisment of this size you should know that your customer service is what keeps a service company on the top above all others. Now are you going to reschedule my appointment or should i just throw your equipment out the damn door. One more thing it would be nice to be able to talk to an American English speaking person when we have to call cutomer service.

Robert Moncada
from Tucson, AZ
I stopped all services with DirecTV on Sept. 5, 2018. Unfortunately they continued billing me into the next billing cycle.
After many attempts by e-mail and phone I was finally able to get DirecTV to acknowledge their mistake. They sent me 3 e-mails stating I was due $50.59; $7.33; and $39.29. Which not surprisingly adds up to the $97.21 the withdrew from my account.
On November 3, 2018 I received a debit card from DirecTV for $25.95 (?) I contacted DirecTV once more asking for the
the remaining $71,26. I have heard nothing to date.
It's interesting to note that none of their billing lists a headquarters address. I eventually found that they were listed as being in El Segundo, CA. The address to which I wrote.
Since it's been over 3 months since they acknowledged their own mistake, yet have not repaid me, I would appreciate your help. Robert

Venilia Smith
from Waterloo, IA
I need to speak to someone about the quote I was given as a new customer about how much my package deal will be. I had been given poor customer service, I have been talked to poorly, my bill date was change, my bill amount was change.

Amy Lewis
from Linglestown (Lower Paxton Township), PA
I recieved the box to return my equipment with no return label. I have tried various times and spoken to many people and driven 50 miles to UPS Stores. Not one person that I have called will get me a return label. This is the worst customer service I have ever had. I do not know why this is so difficult but if I do not hear from someone with a brain and not a recording, I am going to file a lawsuit. This is a complete waste of my time, energy and gas.

Beth
from Jacksonville, FL
I am with a business account that has been without cable for a week and half. I have set up 3 appointments and a technician has yet to show up. Every time I call back I am either hung up on or stuck with one supervisor (Cynthia 5370) who is unhelpful and rude. My buisness is being severely effected by this as we are a bar and grill where people come to watch sports.

I wish I could give zero stars! I'm currently on hold for now 40 minutes after being transferred 5 times! I am trying to renew my discount and no one can transfer me to the correct dept. Not to mention I find myself squinting my eyes to understand the poor verbal skills of the agents who barely speak English! I'm very close to just completely canceling my service!

H Logue
from Vicksburg, MS
I called today because my bill went up by about $80. I was told that it was in my bill that it would increase biracie the promotion ended, but I told her I didn't see it and was unaware of it. I was told there was nothing directv could do to compensate me at Christmas time for this increase. They lady I spoke to obviously didn't care about my issue and continued to say she couldn't help me out at all. She did nothing for me and I told her we will be cancellig our service with directv ASAP. She didn't even help us then.

Maria A Cardona
from Alice, TX
installed direct tv on Friday 16th,2018 about 2hrs later made contact with them that what they told me I had bought was not correct so told them that I did not want you alls services, kept making same complaint everyday no results giving me the run around. Finally Monday 19ths requested to talk to a supervisor with no results but they said would send someone to check, waited all day Tuesday and still no one ,but one of your employees says now that it took so long will be charged 400.00 to disconnect. I believe these is wrong and if no action. When you send people n is taken to fix these problem will have no choice but to report you all with the Better Business Bureau . You send people to sell your products but its all a scam especially with senior citizen My phone is 361-701-6358 to make contact after 2:00 pm

Cheryl Shepley
from Chicago, IL
I DO NOT WANT TO TALK TO ANOTHER Philippines OR Mexico City Rep. Quality of Direct TV service has deteriorated since AT&T takeover. I live in ththe US and Do NOT Support outsourcing Customer Service. I have calle 4x and STILL get a robotic English as second language or broken English inhibiting communications. Give US a number to call For the Service quality WE DESERVE. Your programming is low end and boring. I am searching for an alternative to Direct TV. AT&T is abysmally providing Service.

Elizabeth T. McDow
from Sweetwater, TN
Elizabeth Mcdow <edmcdow50@gmail.com>
I opened my Directv account on August 8, 2016. I closed the account on September 10, 2018. The confirmation email for Directv stated Sept. 11--whatever....
Anyway, I received a debit/credit card for $20.60 to pay me for the days I was not in service (Sept. 10/11-14). The problem is that I was also charged an auto-pay amount of $154.49 on August 30 to cover September 15 to October 15, 2018. Since my Direct TV account was not active at that time, I want my $154.49 back.
I have contacted customer service and spoken with several different people. First was Janet (nice) who connected me with Ana in the billing department. She didn't speak English very well and I had trouble understanding her. I asked her to slow down her speech so I could better understand her. When she couldn't help me, I asked to speak to her manager. She then hung up on me. (That happened today so you can listen to the tape that was made of the conversation). I called back and asked to speak to the manager of the billing department. My call was given to Kevin, another customer service rep, then he handed me off to another customer service rep--a woman--who then connected me with her supervisor, Alvin.
He was not helpful at all and kept speaking over me--listen again to the tape your company has....
Okay, all that to say I've tried going through the correct channels and gotten nowhere.
I ask that you review my file and let me know what is what. Thanks in advance for your assistance. My former account number is 5181377 I am retired on a fixed income so I need my money back! Elizabeth McDow, 1607 Blue Creek Rd. Lynnville, TN 38472 931-580-9040

Elizabeth Teague McDow--Nov 9, 2018
from Morristown, TN
Elizabeth Mcdow <edmcdow50@gmail.com>
I opened my Directv account on August 8, 2016. I closed the account on September 10, 2018. The confirmation email for Directv stated Sept. 11--whatever....
Anyway, I received a debit/credit card for $20.60 to pay me for the days I was not in service (Sept. 10/11-14). The problem is that I was also charged an auto-pay amount of $154.49 on August 30 to cover September 15 to October 15, 2018. Since my Direct TV account was not active at that time, I want my $154.49 back.
I have contacted customer service and spoken with several different people. First was Janet (nice) who connected me with Ana in the billing department. She didn't speak English very well and I had trouble understanding her. I asked her to slow down her speech so I could better understand her. When she couldn't help me, I asked to speak to her manager. She then hung up on me. (That happened today so you can listen to the tape that was made of the conversation). I called back and asked to speak to the manager of the billing department. My call was given to Kevin, another customer service rep, then he handed me off to another customer service rep--a woman--who then connected me with her supervisor, Alvin.
He was not helpful at all and kept speaking over me--listen again to the tape your company has....
Okay, all that to say I've tried going through the correct channels and gotten nowhere.
I ask that you review my file and let me know what is what. Thanks in advance for your assistance. My former account number is 5181377 I am retired on a fixed income so I need my money back! Eliz. McDow, 1607 Blue Creek Rd. Lynnville, TN 38472 931-580-9040

Melanie O'Neal
from Murfreesboro, TN
For 23 HOURS and 2 technicians, still no service. All I requested was to have my large receiver changed to a smaller one so as to place it behind my mounted TV.The first tech was told that he would have to cancel ALL mu services, hook me up to a different box, cancel that one and then update to another box. Today a WONDERFUL gentleman came and after 8 hours of speaking with Direct TV tech support, also could not get my service returned. He called a supervisor with Direct TV who informed him he would be out "in a couple of hours". It is now 6 hours later and, wow to my surprise, no Supervisor. This is the WORST customer service I have ever received!! PLEASE feel free to call me if you even care 615-995-2056

Paris Allen
from Harrisburg, PA
I called DirectTV at 9:12am today November 6th, to discuss an extremely high balance on my account.
(Background: I lost my previous job and could not pay for 2 months, but the balance on my account jumped from a few hundred to $1000 +. I have a new position and called to inquire about paying the past due amount for the 2 months past due. I did not return the equipment because I do not intend on ending my services, but to pay what I owe and restore services.)
I was connected to a woman that had a southern accent and asked for verification, no problem.
I then asked why my bill took such as severe jump. The associate then raised her voice and said " Well, it was sent to collections because you have $1,000+ bill," in a very sarcastic manner. I explained to her that I am aware but I do not believe she was understanding my question. I was asking WHAT THE CHARGES WERE? and also HOW MUCH IS NECESSARY TO RESUME MY SERVICES?... not why it was sent to collections.
This woman was EXTREMELY RUDE, a terrible listener and had an obvious attitude. I then said "Is there a manager I can speak to? You are very rude.." and she transfers me to ANOTHER ASSOCIATE, not a manager.
However, this new associate was polite, a great communicator, very thorough and also gave me information that I needed in addition to what I asked about. Her customer service changed my mind and I decided to pay the $487+change to have my services reactivated and waived from collections.
I would like to know if there is a way to find out who the first individual was that I spoke with, seeing as though calls are recorded. I would like to take this terrible experience to HR because this woman does NOT deserve to have this job. She caused me to want to cancel my services and rate DirectTV as a horrible company in total. Thank you to the wonderful associate that actually resolved my problem.
Please contact me as soon as possible,
Thank You!
Paris Allen (904) 535-9010
Email: Parisalysia@yahoo.com

Jay spitz
from Corolla, NC
I received my bill from DirectV and noticed that there was a charge on it for PPV Movies, I have never had a PPV movie on my account. I made contact with directv about this unauthorized entertainment, They advised it was from my receiver. I advised them that if they look at my account they will notice that there has been no PPV movies on my account at all. After Hurricane Florence I needed a repairman to help me to get my programming back on. He arrived and fixed the problem, He then walked out to my modem and took down some numbers off the back and then took numbers from my receiver, (is this proper), He then left now I have PPV movies on my account that I did not authorize, I tried to explain it to the supervisors and associates and all they advise is that it came from my receiver and it was a valid charge. They then offered discounts on my bill for this complaint that I am filing. My account no is 450989814, Contact phone number is 252-342-7141, I feel that I did not have this programming in my home and I did not order it. I feel that the customer service will not assist me with this problem so I need to speak with someone else that can assist me with this problem. If you look at all the chat's that I have done with the reps at directv I believe you will understand my problem or if you would like or if I could contact you please advise. thank you

Gerard MCWILLIAMS
from Rhinebeck, NY
I' ve been a Direct tv customer for at least for 20-25 years and I have had nothing but trouble with it the last year ever since at&t took it over . I had new receivers installed for hd,3weeks ago. the one in the bedroom worked when the technician left and later that night that one quit. they sent a new one and that won't work either. Last night we were watching tv and the one in the living room quit also. The message said the box needed to be reactivated.I called the number and after being bumped from one person to another and on the phone for an hour. They said they would send me a new receiver. I called today and said I wanted a technician to come and fix the problem. Today is Tuesday and they said it would be Monday before anybody would be here.I find this very poor business. You expect me to my bill in full and I don't have service. I think you need to fix this problem.

Jan Adamski
from Albuquerque, NM
Because we moved from our house in Oregon and didn't have a permanent next address, we canceled DirecTV service after about two years' use and paid an early cancellation fee. In August 2018 we sent back all equipment through UPS who gave us proof of shipment, but after about a month we received an additional bill of $45.00 for not returning one of the parts. We have sent everything and there is no reason to keep parts we are never going to use. We made a few phone calls about it and thought the issue had been resolved by one representative from overseas who said that they found that part in the warehouse. However the bills for $45.00 keep coming and we are told that they intended to send it to collection so we paid that amount but we feel we should be reimbursed because we are positive that we returned all equipment we rented.
Jan Adamski, Account No. 5573004

Patricia Flanagan
from Holt, MI
On 10/17/18 I called to pay on a promise to pay but did not have enough money. I paid $262.00 leaving a balance of $79.16. I asked them to take the promised amount and cut it off so my account was not charged. The agent said she did that. Then we discussed putting the 79.16 to this month's Bill to be paid in 11/2/2018. She also extent termination to that same day. On the 18th you tried to take the payment for the 353 amount. That bounced every thing in my account and charged me $35. I called on that day and spoke to an agent and she sent me to collections. They in turn escalated to a supervisor. Another agreement was established for the 79. and the present mints payment payable on 11/2/2018. As well a request for the $35. Plus a dollar day was made. She also extended intruption date to 11/2. So today the 22nd you also attempted to take the $353. From my account blow charging an insufficient funds check leaving you doing me $70 in bounced fees as well as $5.00 for the daily charge. I want a supervisor to call me. Today I have talked to give very rude people. I asked to speak to a supervisor to escalate the matter. Four time the agents sent me to. ATT collections who does not have direct accounts. You have lied through these agents that the supervisors are not available. I understand a supervisor is busy but to escalate this issue I was told only a supervisor can do that. I will gladly pay the $79.16 and the current bill of $289. On the 11/2. And get the service extended to the second. With your bouncing my acct three other bills to the pharmacy bounced . As seniors and disabled we don,t always get the same amount per month you have endangered our lives now as we can not get our meds until the second. All I want is to escalate my bill to a supervisor and get my service restored today . I also want my $75.00 returned to my account today as well. At least then I can get two of the meds we need. Please call me at 517 268 8002 today.

Benjamin Marcum
from Blue Springs, MO
Last Sunday I wanted to keep updated with scores and player's stats throughout the NFL Sunday so I tuned the channel to 703 to watch the Red Zone Channel. I was informed on my TV screen that the service would cost me $49.99 which I thought was interesting because my parents have Xfinity and that service is provided with basic package. I reluctantly agreed to pay the $49.99 because I think that channel is great. Today I tuned into the Red Zone Channel expecting the channel to be available to me because of the purchase I made the week prior but was prompted for another payment of $49.99 which I thought was a mistake. I called your customer service number only to be told that in order to enjoy the Red Zone Channel it is $49.99 per week!!! So in a 17 week season of NFL Football your company is going to charge me $850 to watch the Red Zone Channel that is provided by other carriers for free? The entire NFL package is only $300! I have been taken advantage of for the last time. I will be calling to switch providers on Monday. I guess my $300 per month cable/internet bill is not enough to value me as a customer. What a joke!

TAMEKA WILLIAMS
from Raleigh, NC
I called to ask why the representative why I did not have the option to pay check by phone. She stated I had to make 6 months of payments on time before I have that option. I ask well my home phone and internet is with Directv as well it just have a different account number and I am able to pay check by phone. She begun to get an attitude, so I ask to speak to supervisor. She then continued to talk over me so then I hung up the phone on her. The worse customer service ever.

I received an email from ATT/Direct TV (which I normally delete because 99% of them are junk sales) stating I need to set up an appointment for my "free upgrade equipment in need of replacement". After making the phone call, being on hold, going through the endless phone screening I finally spoke to a representative that told me the equipment was "free" but my bill would increase monthly by approx. $20 and that I had no choice as the current equipment was being phased out. Oh, and this was after being on hold another 5-10 minutes.
I do not want HDtv, I don't have a television with that option, I do not want my bill to be increased as it has been increased several times over the many years I have had the service and believe me the service is not great. So, I made the choice to walk away and turn off the system at the end of the billing cycle. I was told I had to call back (and to through the phone service hell) do to this on the 28th. What kind of company are you running, you are supposed to be providing a service and I have to call back to cancel? Your prices have gotten out of control, you are definitely lacking in customer service, and since I was a customer for years in GA and 6 years in LA I am disappointed.
Since there are so many new options in the digital world I guess I need to improve my technology and look elsewhere. I'll call you on the 28th for the last time...

JoEllen Hermanson
from Cambridge, MN
we were supposed to have DirecTV installed today between 8-12 am! we scheduled it today because my daughter has the day off. it is now 3:40 pm and the technician has not showed up yet. my daughter called around 12:30 and a woman, who was hard to understand, tried very hard to cell her a phone. when she finally got her past that the woman said the technician was in our area now, and he is checking the lines to see where the bad connection is. what the !?!?! I am very upset!! there is no excuse for this...

Wayne Haley
from Nashville, TN
I have been a customer of Direct TV for 10 plus years and have 5 TV's in my house. Three weeks ago I came home from work and turned the TV on and got a message saying my box had been deactivated and my mini genies quit working.
We are now into this for three weeks and it still has not been corrected!!! Very frustrated to say the least! They have sent me three new boxes and had two techs come out to my house and the issues are still not resolved.
The last time I a tech came out I had to wait for a week. He came out and still could not fixed it. He said I had to call customer service and talk to them again. Still not resolved.
I would like for someone from management to call me to discuses the on going issues!
Wayne

Joan Sanaker
from Elk River, MN
About one year ago I had 4 boxes installed by one of the company's professionals. Recently one box stopped working. When I touched it I was shocked by how hot it was. I immediately disconnected it and called customer service. I was on the phone for over 2 hours and nobody could seem to help me. Most of the agents had accents and I had difficulty understanding them. I just wanted a new box. They could not find a record of the box I have listed anywhere and therefore could not replace it. I was so frustrated! After talking to five different people I finally got one to say she would mail a box. A few days later I went online to check my account. The order had been canceled! Not by me! I called again and after 45 minutes I finally found someone who was kind and offered to set up a service call. Today when the tech showed up he could not replace the box because it was not listed anywhere in your system. Somehow this became "my problem." This is intolerable. You are a multi million dollar company and you can't override a records mistake and just provide the service? The tech left and I called again. I finally got someone whom I could understand. He put me on hold after saying "I will resolve this." Well, the call disconnected. And he did not call back. I did provide my phone number to several of the people I talked to.I am done with Direct TV. I will be canceling the service in a few days after I obtain an alternative. This was THE WORST CUSTOMER SERVICE I HAVE GOTTEN IN MY LIFE!!!

Elmera Maghar
from Mission Viejo, CA
Direct TV has the worst customer service department and service. After I was given a $27 offer with bundle they jacked up the price to $42 after installation. I made the attempt to speak to the supervisor in Philippines to cancel but I was told since I have a contract I have to pay $475 for early termination fee. This company is a scam & I am going to file a lawsuit against Direct TV/ATT.

BECKY DAVIS
from Troy, VA
I HAVE A MISSING PAYMENT SINCE AUGUST 14th 2018 AND NO ONE CAN TELL ME WHATS GOING ON OR WHERE THIS PAYMENT IS I HAVE DONE EVERYTHING THEY ASKED OF MR TO DO AND MY BANK HAS EVEN TALKED WITH THEM SO I HAVE BEEN PUNISHED FOR THEIR MISTAKE !!!!!!!!!!!!!!! NEVER AGAIN !!!

Sandra Bassett
from Denver, CO
We had to have a new roof put on after hail damage and they did not put the satellite dish back on right. I called to have someone come out and was told at the time everyone was going to have to have an upgrade to Genie so had it done when tech came to fix the dish. We are not pleased with having to have another 2 year contract but our main complaint is the remotes. They are too small for the elderly and handicapped (which we are) to use without messing up. I called customer service and was told no bigger remotes are available even though I found one on line. I ordered lighted ones and had to reprogram it in TV. I called CS and got a woman who would not speak up and could hardly speak English. Both unacceptable. I finally got the main TV programmed but never got the TV in bedroom room programmed because I could not take the rude CS (did not get her name because she refused to speak up or speak fluent English) any more. This happened on September 20th. The light has not made matters better. I feel we were more or less forced into another 2 year contract and now can hardly maneuver the remotes. It has been nothing but a pain and we are very disappointed after being loyal customers for many years. The LARGE remote I seen on line is: DirecTV IR/RF Universal Remote RC66RX. Would that work with our Genies? If we got the remote problem fixed we wouldn't mind the 2 year contract so bad, The account is in my husbands name, Edward Bassett 1912 30th St Rd, Greeley, Co 80631 Account # 18504950

A channel was dropped from my line up. When I called to cancel services, I was transferred several times and then I was placed on hold and the agent terminated the call after 5 minutes of having me on hold.

Jerry Davis
from Orlando, FL
Been struggling to get service fully working, not freezing, guide not working, etc. since January 2018.

Anthony Dominguez
from Tolleson, AZ
i signed up with Direct TV at a Wall mart and the horrible sales rep told me i would receive a $300 Wall Mart gift card. Now Direct TV is trying to give me a $250 Best buy gift card which i don't want and will refuse. i don't shop at Best buy and have no need for any more TV's. i only want whats owed to me nothing more. i have talked with multiple people from Direct TV and nobody will help me! i'm filing a complaint with the BBB because of the false promises and absolutely the worst customer service i have ever had. if the sales person ( Benny) would have said its a $100 card i would have been fine with that but he lied to me. i was supposed to get multiple call backs from multiple people all empty promises! i'm sure someone will read this and laugh and say we got another one.

staci
from Greenville, SC
EVERY month i call in (cause i cannot use the automated, for whatever reason) and i get someone who doesn't understand plain english and after 35 minutes, i finally get the payment made. It shouldn't be SOOOO hard to make a payment
I have had directv for a long time and i now am thinking of changing my service

Erma Edwards
from Vicksburg, MS
I was scheduled for upgrade to the genie boxes on July 24, 2018. The technician did not show up and after I called they said he was 2 hrs. behind and could make it at 7 pm, We said that was find. He did not show up. We called and talked to a supervisor and they said the technician came at 8pm. we were not home. That is a lie, we were home all evening. Then the supervisor said they will send out a technician on that day July 25, 2018, no one came I called back again and they reschedule us for today August 8, 2018. We were not treated with respect. They gave us the run around and excuses. Our experience with this situation was horrible.
Erma Edwards
601-634-6981

leon Cromartie
from Elizabethtown, NC
service installer came out to install cable satellite dish from direct tv and ran the wire on the outside of the vinyl siding and drill holes threw the siding and hit a wire in the wall causing power to be out in two rooms, horrible job looks so bad, This is crazy, I don't believe anyone would come out to anyone home and damage it like this. He needs to be fired because he don't no what he is doing and his supervisor needs to be written up and demoded. Is this the professionalism that we are require to pay for. I do know this you mf will not place any other dishes at any of my property's I will gladly go back to antennas and cable before dealing with this bullshit. I am very upset and unpleased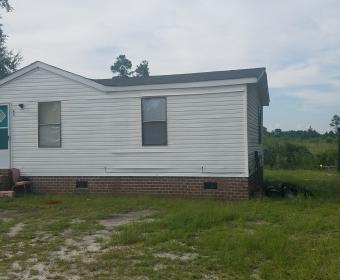 Renell Nelson
from Long Beach, WA
After cancelling service with Direct TV I was sent a box to return the receivers and remotes. I sent the requested items back the next day. I have been billed for not returning them. One customer service representative spoke to her supervisor and said it would all be taken care of in the billing department. The billing department said there was no reference to the previously mentioned conversation and she could not find where the items had been returned. She would not cancel the bill for unreturned items. But said to just wait. I am very disappointed in Direct TV and their customer service. I will recommend to everyone I know to switch from Direct TV to any other service.

William Cain
from Cleveland, OH
There is no way to discribe the situation in 100 words or less. Canceled twice on installation of our tvs system. After three weeks (atleast) or waiting.

Dave Dreer
from Lancaster, PA
About one year ago I got your TV service. The saless woman I spoke to told me I was to receive specific channels that I did not receive. When I spoke to you folks about this, I was told there would be no charge, including the 5 minutes that watched my TV with your service.
Now, 1 yea,r later I still receive the bill for $41.and some odd cents. The bill has been placed in collections. Honestly, I don't care about $41 and some odd cents, it's there mear prinicple of it.
I've call 3 times in the past 3 days, and every time I speak to someone they transfer me to some one else, the procees takes at lease 45 minutes, then I get cut off.
PLEASE, PLEASE PLEASE contact me @ 717-278-1328 so we can get this squared away for good. We all have better and more important things to dev il with than a bill that should've went away 12 months ago!~
- Dave Dreer
8 Willis Lane
Lancaster Pa 17602

Rosalie V Reece
from Dallas, TX
I believe that since AT&T took over Direct TV, I have never seen such terrible service from customer service. It took me
two tries and several hours to find out why the techs schedule for our installation did not arrive. First, I get a boiler room.
The first person spoke very poor English and when she realized that I couldn't understand her she said she would transfer me to a tech. She transferred the call, which rang for more than 40 times, (I counted), so I gave up and hung up.
So I called customer service again. This time I got another person whose English was even worse. Not only that his ability to understand anything I said was extremely limited. He also transferred the call to a tech line. Again, it rang for over 40 times, so I hung up, again. By now I was really hot under the collar. So, I called new service and told them my problem. This lady asked for my account number and work order number. At first she said there was no account number or work order. I explained that I had set this appoint up 3 weeks earlier and had received on the information about the appointment on line and had the printo out that backed me. She explored some more, and then said, "Oh yes there 'is' an account and order#, but dispatch had not received it. I was angry, but she explained that she would personally see that it got to the techs and that they would be here on Monday, july 20 between 12 and 4pm. Great, problem solved. Nope. At 4:30 pm no one arrived. So I called, again. And, again the people I spoke with didnt seem to know what they were doing and finally they just disconnected me. Now, I was really pissed and just as I was about to call and cancel the service, at 6:30pm, the techs arrived. I expalined my issue with their not showing up in the window and learned they were never given a window of time. The also expalined that this was their last call of the day and they had already worked more than 10 hours. These were very pleasant gentleman. What a refreshing change. The got the work done promptly and got everything up and running with no problems. Were it not for the service these two great guys had provided I would haved canceled the service. As it turns out, the Direct Tv programming is wonderful, really wonderful, and I'm glad we finally have it. Their names were Ryan and Yeltsin. These two saved our business for you and deserve huge points for doing such a good job, being nice and able to understand and explain things in good English. Direct TV programming is great, and I will recommend Direct TV because it really is great. However, I will tell others that the current customer service is badly in need of well trained people who can speak and understand english. Thank you for letting me vent

I need service transferred to a home with existing dishes. I have been told I cannot get a tech to come to my home unless I schedule from 8-12pm or 12pm to 4pm. The scheduler put a note in the system--must be after 4pm. Tech called. He stated if it wasn't him, there would be another Tech. come yesterday. I rec'd an e-mail--work is on hold because I wasn't home. Tech came between 12:10 PM & 12:40 PM. I work! I cannot be home before 4pm. I have no one to be at my home. There has to be a solution.

Edward Mosczynski
from Roseburg, OR
To whom it may concern:
I have had Direct TV service for 20 years plus. Two outlets and two receivers.
Recently, both remote controls have intermittently stopped working. After replacing the batteries, I decided to call customer service.
This was one of the most frustrating attempts at customer service I've ever experienced.
Your representative would ask a question then put me on hold. after a few minutes she would return and have me perform another task/step, put me on hold again, and then return. This happened several times.
After several attempts one step at a time, she deducted that both remotes were not working properly ( which I had known before calling customer support ) and I could replace them for $15 apiece.
Again, I stated the length I have been a paying customer and the age of the remotes.
I also stated I would not pay for new remotes that were20 years old. After going to her supervisor for the umpteenth time. She came back with an offer for one free remote and $15 for the second. I said I would not pay for the second remote. She verified my address andsaid the single free remote would ship and should arrive in 3 days.
In summarizing, this entire process took over 40 minutes. I've never experienced such POOR customer service.. I've been a loyal Direct Tv customer for 20 years while paying between $100 and $200 per month.
I just thought you would like to know that a remote control has cost you a 20year plus loyal customer. I have started looking at an alternative to Direct Tv and will likely be making a change to my service.
VERY DISSATISFIED CUSTOMER

Douglas H. Johnson 915-471-5060
from El Paso, TX
I called the Customer Service number 800.531.5000 and wasted an hour of my time speaking with several different people in the Philippine Islands that I did not want to speak with, that insisted on transferring my call to other people I didn't want to speak with, rather than transferring me to a Customer Service Agent Supervisor in the USA, as I requested. I received a SCAM text message claiming to be from "DIRECTV AT&T", offering me a savings up to 50% on my monthly DIRECTV bills by redeeming the promo code: MONEYPAC, and to call them at 855-811-2107. I called and they had my DIRECTV account number, name and home address. They stated if I called 855-683-5477 and paid four months in advance, $200.00, I would not receive another bill for four months and for the next two years my monthly bill would be $50.00, monthly. If I paid $300.00, six months I would also get a $150.00 gift card. Offer ends today.

mary-anne clifton
from Hector, AR
I was told to contact direct t because of Missing Guide Info. quote "your receiver has not received Guide information from Satellite for 1 hour. Please contact direct tv customer service (920)"

Cedric P. Robinson, Sr
from Albany, GA
On July 12th 2018 I called technical support about a problem with my directv. During our conversation I was told I was due for a equipment update since all my boxes were over 2 years old and they fell under my maintenance agreement.. I specifically asked the representative if I could replace all my boxes(6) without any added charges. She informed me that I could get 6 Genie's at no extra charge and it wouldn't increase my bill. The representative also explained about the new maintenance contract that would cover all my computer equipment in the house.
The technician is here to install the new equipment and has explained that I can't get but 4 new Genie's and the other 2 would be an extra charge. I am very upset that a company like this allows representatives to miss lead your customers. The representative didn't state I could get 6 updates on her on. The company has trained them to do this. It is very poor business to treat your customers this way. I have been a customer for 6 years. Since AT & T has taken over the lies and trickery has followed them.
A successful company like AT & T doesn't have to mislead their customers to make money. Give your customers good service and the money roll in.
I am complaining about the service I am getting from AT&T because the customer isn't their prime objective. Making money is the prime objective at the customers expense.

was scheduled for a tech to come out and fix what was going on with my direct tv. only to find out the technician cancelled to appointment. I confirmed through txt the day before as I still have the txt. but when I spoke to customer service they could not tell me the reason as to why he cancelled the appointment. very upsetting because they can do this without customers request or do as they please.

Katherine Coleman
from Baltimore, MD
I have no signal called 7/23 can not send anyone until 8/2 no one in my area? Area,what?Then they need to come from another area.This is absurd.What kind of service is this?This is not to be believed.What is happening I have never in my life heard of such madness.Something has to be done.This is not acceptable.You have to do better.

Tammy Ottosen
from Aurora, CO
I have been on hold for 2 hours .. have been bounced back from the customers service back to customer service.. the worse customer service in the world .. Still my Directv is out and no one to help ... so sad ... just so sad...so sad that AT& T has to be a part of them ... Directv needs to close the doors ... Just Horrible Service.... HORRIBLE!!! Please help I have no TV ....

I rate this experience -10. I have been trying to resolve a dispute for over a month without success. It is totally unacceptable that I have transferred from department to department without a resolution. I have been told different options and had my credit pull numerous times to receive service again with no results. I keep been told I owe two different amounts and I filed a dispute with a representative over the phone on June 4, 2019. Since that time I have not received any information and only the run around. I would like response back to my complaint ASAP!!!!!!

Bob Nunnery
from Opelousas, LA
You have breached your contract with me to provide my local channels over the directtv system. You failed and I cannot pick them over the air. You have bullied Northwest and created a dangerous void in weather alerts and local programming in the Greenville/Greenwood Mississippi area.

David Moss
from Corona, CA
We have had Directv for about 20 years. The prices have steadily increased. I now pay $200 per month with no premium channels. I called customer service to see if they could give me a discount. The best they could do was $23 off a month with a 2-year renewal. So I called Spectrum and they told me that they could give me a bundle package which included high speed internet, phone, and tv for $165 per month with no contract. Kind of a no brainer. See ya Directv.

Jerome Paskvan
from Milwaukee, WI
Ripped off by Direct TV. I had a three year contract with direct, the three years expired and my rate went up. I cancelled direct tv and was charged and early termination fee. The reason I was given for the charge was that I added another tv and that automatically put me into another two year contract.

My family and I have been calling these employees for 9 days. Each day they lie to us about fixing our situation. Getting us equipment and turning service on. We have had family members at residence waiting for 9 days. Each day nobody showed up . They later tried charging us a bill which we have not had service and equipment. My home burned down the existing equipment in my home burned melted. I keep telling them about the house fire they dont understand English. I swear this is the most incompetent company I have ever come across in my life. Complete morons... they just continue lie and steal from people...this company used to be good once they merged with phone they became incompetent morons.

michael benson
from Germantown, MD
I just a payment of 99.99 on may 27,2019,but I switched ti dish on the 14th of June. then I got a bill for 42.40.i think I should NOT a bill and have of my 100.00 back because I have your service for the full month. my service was messed up the last six month .i maybe last 3 month called for someone to come out,it .they told me it would ne at least 3-4 days. so we had no tv out-of-3- months we had total of 11/2. NEVER GO WITH YOUR SERIVE AGAIN I DESERVE A REFUND AND SHOULD HAVE NEVER GOT A BILL.I HAVEN'T SEND THE CHECK OUT EITHER. IF I DONT HAVE TO PAY THE BILL FOR 42.40 I WOULD BE OK WITH THAT???PLEASE ASAP THANK YOU

Where is our local NBC? Presidential debates on tonight and tomorrow night and we get nothing. You are NOT honoring your contact. We should have all our local channels which was promised when we signed up.

Julio Guzman
from Hemet, CA
I dont know how they are #1 in Customer service.
Had them for 3yrs, worst Customer service ever!! every time I called they would transfer me to someone in another country.
They would always put me on hold then hang up, at lease 3 times every time, there Excuse always the same have a new system in place,
working out the glitches. hard to understand them cause of there thick Middle Eastern Accent, and they sometime get upset when you ask them to please repeat themselves.
I finaly canceled my service before my next billing cycle, but they took the money anyway. tryin to get the money back is like trying to pull your own teeth out, very Aggravating and frustrating process.
They will not put the money back into my bank account, WHY??? DONT KNOW! it was easy enough for them to take it out.
Anyway they will only refund me with a prepaid visa card that would take 4 to 6 weeks to get. Ridiculous!!!!
And by the way when I ask to speak with a manager they just hand the phone to someone else in the room. waste of time.
Well it has been 9 weeks and nothing, called them up got the same run around with them hanging up on me again.
when got some one willing to help, she was nice and Sympathetic to my frustration but could not do much for me.
she said they just Recently received the request for the refund so I should receive it in another 4 to 6 weeks. Unbelievable!!!!!
They must Survey they Customer when they first install the service, before they get a chance to deal with customer service a couple of times.
CAUSE I CAN NOT SEE HOW THEY ARE #1 IN CUSTOMER SERVICE!

7573627581
from Marshfield, WI
Ordered service back on the 6/14/2019 no installation done yet just excuses. Here it is the 26th of June and this is the 4th no show of the technician no call from AT&T or DIREC TV folks. Plus what country is our U.S. orders being handled in because the communication is terrible it a "I'm not here to serve I'm here at work to socialize" attitude the quicker they can get you off the phone the quicker the agent can go back to bullshiting with their co-workers....back ground noise was super loud. Spoke in different language with another worker three different times three different calls. I'm done with this company and others will here about their service. Best of luck to you.

Dean and Veronica Starkey
from Dallas, TX
I have received several letters stating my account is past due. I spoke to a supervisor and was told that my April and June payment with an E - check has been received but my May payment had not been received.I mailed in a check #1036 for $152.32 on May 27th that cleared my bank on June 3rd and was deposited into a Wells Fargo account that the billing department does not have any record of. I have spent over an hour a day for the past 4 days being bounced around from department to department, getting hung up on etc. I have the cancelled check for your review. I am done messing with you and your billing department. I like Direct TV but if I do not get any resolution to my issue by the end of this week I will cancel my account all together and go to anyone of your competitors starting next week. I hope you will reply to this email.
281-798-1073

jeffrey Bennett / Tammy Bennett
from Leesburg, FL
I am very upset that I am being turned over to collections for a final bill that is not the right amount.
please make these corrections and I will pay the potion that I owe.
you may respond to me by calling me at 352-267-3681 so that I may explain at no cost to me.
I will be taking further action as this is a big deal to me.
thank you

John Roberts
from Dearborn, MI
For the past 5 months I have been billed for equipment the I have never had. The customer service, If that's what you want to call them, have assured me every month that this would be corrected. They gave me a confirmation number of 4852367251A and ticket numbers 148034, 159185.
The woman I spoke with today said the "back office" didn't approve the ticket number. What the heck is a back office? I picture little fat guys smoking cigars. I was told that I have equipment in my living room, bedroom, and a bar room. I don't know what this is, just something you made up I guess. One rep told me that they had a computer change and the extra "bar room" must have been added by mistake.
I have requested that you send a service person out to verify the equipment I have since I must be a dishonest person. They won't do this.
If I continue to be billed for equipment I don't have now and have never had, I will return the two units I have and drop Direct TV forever. I will also cancel my AT&T landline, and air card and never have any AT&T equipment in my home.
I also plan to file a complaint with the BBB, Ohio Attorney General's Office and the FCC. I have had it with you people.

Angela Brennan
from Orlando, FL
Service went out. Called Direct tv had to schedule tech. Tech came out left needed newer equipment. He never came back rescheduled a tech. That tech never showed up. We've been on the phone 7 times now to get this resolved. 24 hours without service and still no This is horrible customer service!! We will no longer be customers if something is not done to rectify this situation.

I have been trying to get my cable moved and they have told me that they would be out to do so and this is the third day they have not shown up and tell me they can't find an order this is the worst experience

Scott Riley
from Calgary, AB
3 times they have set an appointment time spanning 4 hours and just call after said appointment to reschedule and your talking to someone from India.. I even pay extra for protection half of my favorite channels have been scrambled for a month now..

Naomi Cunningham
from Albuquerque, NM
I'm very dissatisfied with this service today with my payment plan I was only supposed to be paying like $72 a month my bill was 80 bucks this morning I was not helped in a proper way I asked the question was not aunt and they were not answer to the best of the person's ability so I am not raiding y'all any higher than a woman

Monica Lobato
from North Salt Lake, UT
The phone support is a joke! All i am trying to do is move my service and I have been transferred 4 times each in the past two days and no one can solve my problem. No one seems to know how to do their job and just transferred it to someone else who won't help. Someone there disconnect my service and now will not own up to it. I have asked to speak with manager and they will not let you talk to anyone.

Richard Carl Pananen
from Warren, OH
rep from direct tv took info for bundle with century link gave me telephone number to call century link to activate,was told activation takes a couple of days.long story short conditions phone number to stay same ,direct tv tech rigged spectrum cable after dish install and said when century tech installs internet and phone have him remove .cant tell spectrum we changed to dish till century link is installed,qualified for free installation due to bundle may 16 2019 dish installed,may 24 letter from century link after 5:00 pm to install modem, telephone call may 24 have to have engineer tech to work outside wonk come till june 12 still paying for spectrum and dish ,no century link,direct tv never informed me i had to pay 100 dollars for century link ,10 dollars a month for modem,38 dollars for phone filters ,if your in partnership with century all these extra monies required should be addressed prior and your partner didnt show up or call and im still paying spectrum,so much for a better,cheaper,tv,internet,phone package im going to cancel all if this is direct tv way of doing business and will pay the penalties monthly of 20 dollars as stated ,not a good deal with all hidden charges and costing me unknown charges.

Tim Ewert
from Bedminster, NJ
I am upset that I am paying $150 per month for your service and do not have an NBC channel. Your web site try's to blame the local TV company and your solution is for me to watch it online or over antenna. Why am I paying you then. Maybe time I look for new cable provider. Zip 48612

samantha dunn
from Peoria, IL
I was supposed to have a technician come out to my house to adjust my satellite due to not having any signal. I scheduled an appointment on 6/8 for 6/11. I confirmed the appointment twice by text message and once by phone and no one showed up. It was an inconvenience to me and the person who waited at my house for 4 hours. I was told I would receive a credit on my account and a phone call from the technician supervisor. I got neither. I still don't have any signal on my tv, but I was sent a reminder from AT&T about my bill for this month. That was awesome. You're customer service reps were no help whatsoever when I called to confirm that someone would actually come to my house to repair my dish and what time I would need someone to be there. I confirmed all the information on the account but they still refused to help. This is the worst customer service I have ever received. I am a long time customer of Direct TV, but right now if I could break my contract with you I would. I am definitely letting everyone I know what horrible service I received. Social media is a great outlet to get information out to a lot of people. So, thank you for your crappy service AT&T.

Generally pleased with DirectTV. But, for the last month or so it incessantly plays and extended and irritating add for Dan Patrick/BigOG. If this goes on much longer I will be switching to Hulu or some other service.

Barbara Craig
from Ogden, AR
My complaint to Direct TV is the very personal information that one has to give over the phone to enroll with Direct TV for their services. This info can be used against the potential customer in very expensive ways such as in the "Well Fargo" cases. My question is, "Why do Direct TV set the customers up to be taken advantage of so easily?" There are other ways to gather personal info other than giving it to someone that can use the info for their own personal gain. I was told that an employee cannot have any pens, pencils, or paper, but these rules can be and usually are broken. I worked at a prison for 15 years and we were searched, screened, and had to go through a metal detector; and yet, there were all kinds of contraband smuggled in to the prisoners. I noticed that Direct TV has only 1 1/2 stars rating on their service. This is an area that Direct TV could greatly improve on with all the technology that is available today.

June 10, 2019
To Whom It May Concern,
I hope you can help me solve my problem! At the end of January, I called and spoke with a representative by the name of Cecelia to see if I can lower my bill since my bill was over $200.00. She claimed that she can do so along with upgrade to new boxes because my equipment was outdated. She told me that my bill will be $183.00 in total. I made the order and the technician was to come to my house to install new equipment on January 31st. That order # was $295573034.
After the equipment was installed, my fist bill was $304.05 and I was very upset called Direct TV and spoke with the supervisors Jessica #CY0320 and she was very rude and decided that was unable to help me and do not know who Cecelia was, even though I asked her to look up who put the order in, she was unable to help me. I then decided to cancel my services.
I called on 03/11 after I paid my last bill of $304.05 to cancel and spoke with Nayeli and explained to her that I want to cancel my services. She cancelled my service and gave me a code # of 46525972A and told me to drop off the equipment to any UPS or FedEx store at no charge. She also game me #138798074.
OK that was done, and I kept receiving bills, but hoped by the time they got the equipment it would stop.
I got a bill on June 3rd and decided to call in. I spoke with Eduard #2855259 and he did some research and noted the cancelation and told me that he shows the equipment was indeed rec'd and my next bill generated on June 17th should show a balance of zero.
Today 06/10, I got a call from the account resolution department and was unable to get the name of the person that I spoke to because she was so rude and disrespectful that she did not let me get a word in and told me that I did not pay a bill since February and need to be transferred to the cancellation department but instead of transferring me she hung up on me.
I then called the cancelation department and spoke with Nicole which told me that she does not see in the system that I called to cancel my service. At that time, I wanted to speak with a manager, and she told me there was not one available. I explained to her that it is not fair that the representatives that work for Direct TV/AT&T cannot communicate with each other and I should not have to pay the price for that. She then said OHH! I can get a manager and then put Rob on the phone. I explained my situation to him, and he told me that he is seeing all five of Direct TV boxes being active and I told him that cannot be since they have been returned and disconnected by my TV since the beginning to March. I also went ahead and gave him the reference # on the AT&T Equipment Return Receipt which is A6918P20190520103449 and he said that did not help him and what he can do is cancel my service as of today, which is ridiculous since I canceled in March.
I don't think it is fair to me to pay for something that I canceled in March and have returned the equipment. The customer services reps need to be trained on how to deal with consumers and try to rectify situations as they arise. There are no communications to track calls or information put into the system for anyone to follow at Direct TV/AT&T. I am given reference # over the phone and no one knows what that reference # means, so why are they provided those #'s to the consumers?
I would like my bill rectified and my cancelation noted as of March. I would appreciate it if someone gets back to me on this so I know what my next step will be. I think it is very unfair that I am being billed for incompetence and unprofessionalism of the Direct TV/AT&T representatives
Thank you,
Desrene Montague
6771 Evans Street
Hollywood, FL 33024
786-853-6208

John snider
from Williamston, MI
Tried to rent a movie an it took 20 minutes to get it done . Went through 3 different people before I got someone an then he tried to cell me a phone I just wanted to rent a movie. I don't think I will be staying with direct tv much longer sorry . Poor service. It was better when it was just direct tv.

Rita Moore
from Germantown, MD
My complaint is over 4 years ago I asked a customer service representative on the phone to change me to the cheapest plan available. I was paying almost 200 dollars a month and that was too high for my budget. The representative told me I was already on the cheapest plan they have at the company. So years pass and I acquire again about my plan in April of this year 2019 and the representative told me I was not on the cheapest plan so my complaint is that How dare Directv take advantage of people who trust them to give them the best service. I lost thousands of dollars over those years because of what that representative told me. Now I pay $ 97.00 a month the payment I wanted and asked for years ago a basic plan. I am very angry and dissatisfied with the service I received.

Rev Dee Grantham
from Washington D.C., DC
Lost service to my TV I called customer service they try to resolve situation said they could not resolve situation from their end I would have to purchase a service agreement for $99 for them to come out or $8 to come out. Once I agreed for the service contract 5-minute my TV's all came back on after they got my information and I agreed for the contract I believe I was just scammed by DirecTV Better Business Bureau

Deirdre Walker
from Virginia Beach, VA
I was told that I could use my Reward card towards my balance of 218.00. This was on May 8th, 2019. I told them over, and over, and over again that I did not have that kind of money in the bank and did not want it to go into overdraft. The person I spoke to told me again that I could put that card into my bank account. She then offered me 400.00 Reward instead, I said ok. So when I had not seen the Reward cards in the mail I called again on May 30th and was told that it takes a month and that I can use the 300.00 Reward card. So I went to the bank on May 31, 2019, and was told I could not deposit that card into my account. So they LIED to me and now my account is in overdraft and I don't have money to pay my rent and other bills.

Deirdre Walker
from Virginia Beach, VA
I was told that I could use my Reward card towards my balance of 218.00. This was on May 8th, 2019. I told them over, and over, and over again that I did not have that kind of money in the bank and did not want it to go into overdraft. The person I spoke to told me again that I could put that card into my bank account. She then offered me 400.00 Reward instead, I said ok. So when I had not seen the Reward cards in the mail I called again on May 30th and was told that it takes a month and that I can use the 300.00 Reward card. So I went to the bank on May 31, 2019, and was told I could not deposit that card into my account. So they LIED to me and now my account is in overdraft and I don't have money to pay my rent and other bills.

CHristopher
from Somerville, MA
My account number is 20548392
I contacted your Customer Service dept on Friday spoke to a rep and explained I had a death in my family which I had to help pay funeral arrangements for. She moved my past due amount till 6/14 in order to help with the burial. then said after paying that Directv could help spread the remaining amount out. Se was very helpful and compassionate...
Brings me to today when my service was off. I contacted 4 Supervisors who said her decision was overrided and they cannot honor. Funny no one contacted me to notify me. Now my service is off and I am being told I have to pay the whole balance. How is it a rep can be move compassionate then your Management who are completely rude and unhelpful. How can a offer be given then rescinded without any notification to the customer.
What kind of business is Directv running. I would have paid it Friday had I known but now I put it towards the funeral expenses. I have spent 4hrs on the phone getting no where. I want immediate resolution and a call at 203-906-0071
thank You Christopher

Last night we lost service from directv. Called to get answers and was put on hold for 45 min. After that wait they hung up!!!! Kept telling me to hold on because of amount of callers!I can't say anything other than just stupid!! Would have been easier to hear a recording telling me the truth that satellite was down instead of repeat bull shit over and over again.get yourself together at&t worse service ever! Your prices are ridiculous, I've gotten to the point I surprised you don't charge for phone calls now! You apparently do not even have someone to handle a problem that could have been resolved with a simple recording!!! Shame on you!!! Don't bother buying any other companies, you can't handle what you already have!!!

My name is Kelly Lowe I live a 2635-2Battleground cowpens sc 29330.I have had lost lasting service with y'all and pay my bill on time EVERY MONTH my pin number is 2905 and phone number is 8643161619.I work the 3rd but instead of sleeping I've been on the phone with tech support cause my cable is out and showing a code of 721.Your tech support not only didn't fix my problem (I still have no TV) but couldn't do anything for my troubles. Also when I ask for a man to come out to my house she said no.I am VERY unhappy.
Email----Bigsouomac@gmail.com

3/9/19: Had Dish installed; called to cancel DirecTV, because we couldn't stand the terrible reception any longer. They told me we'd get a letter with a list of equipment to return. Told me we had to return equipment by 3/19, (10 calendar days) or they'd charge an equipment fee.
3/11: Called to ask if letter had been sent. Told letter takes 7-10 working days to receive.
3/27: No letter. Called, told equipment is too old; don't need to return; would not put in writing; no letter would be sent.
4/5: Received voicemail stating we needed to return equipment. Called; was assured equipment is too old; don't need to return. There will be no equipment fee.
5/4: Received invoice for last bill and $148.85 for non-returned equipment. Paid last bill.
5/15: Called to address bill. Told to take equipment to UPS store with name and account number.
5/18: Turned equipment in at UPS store. Got a receipt and tracking number.
5/24: Received intimidating email stating we were being taken to collections for non-payment of non-returned equipment fee.
5/28: Called, was told we have a zero balance. I don't believe this, but I will watch the mail and email.
Since AT$T bought DIRECTV, they are so big, that one side doesn't know what the other side is doing, and (corporately) they don't seem to care. The people I spoke with sounded very sincere. They probably thought they were helping me, by telling me that I didn't need to return the equipment. The corporate lowlifes are so greedy and stupid, that they don't care if the equipment was too old to reuse, and they likely had to PAY to get rid of it. They just didn't want me to keep their stuff.
After this fiasco, I will NEVER, EVER recommend AT$T or DIRECTV to anyone. I will go out of my way to talk people out of subscribing to either entity.

3 emails 6 texts no phone call from tech but call from Ca sailing ware house out of equipment When are you going to show up LEJ35@aol.comact # 264752189

In January 2019 (year 2 of my contract), DirecTV decided they would jack up my bill (same service - no change in service) to $120 from $88. We called in February and asked Billing what could be done. They wanted to reduce my service and pair away channels in order to reduce the bill. They said I could call back to see if there were any promotions in the next few months. I've discovered these folks simply do not care. I called in March, again in April and again today (May 28). Today, the Billing Rep told me they were under Tight budget controls. I asked what that meant and the rep couldn't tell me. I've figured out they do this to everyone in year 2 of their contract. Unfortunately holding customers hostage in year 2 is what they do. Another reason why DirecTV should not be allowed to mandate multi-year contracts. The cable companies stopped doing it so why don't they?
For the record - there have been no promotions yet this year that would lower our bill. The Billing reps keep telling me they will call me when there is a promotion that will lower our bill or their way of getting me off the call with them. Very unhappy with DirecTV.

I have two complaints I was very unhappy that they people that came to install my direct tv put three different set of holes on my roof because they didn't do it correctly! I called to make a complaint and no one ever called me back to talk about this. My other complain is that I was not informed properly that all my information was only going to my email so I was never away that I had a outstanding bill for 3 months as I had my credit card connected to the account for the auto withdrawal now I have all kinds of fines. I only had it a couple of months and I am having such a bad experience.

I WAS SCAMMED INTO A DIRECT TV ACCOUNT. I WAS TOLD AT ATT STORE THAT MY CREDIT HAD BEEN FROZEN AND I WOULD HAVE TO PAY A $200 FEE REFUNDABLE AFTER ONE YEAR WHICH I REFUSED TO PAY.
THIS WAS ACTUALLY $199 FEE FOR TWO RECEIVERS FOR AN INSTALLATION WHICH WAS NOT REFUNDABLE.
ALSO I WASN'T TOLD OF $240 CANCELLATION FEE WHEN ACCOUNT WAS SET UP. ALSO ADDITIONAL FEES
WERE ADDED THAT I DIDN'T AGREE TO. NO BILL FOR 3 WEEKS AND I SENT STUFF BACK TO DIRECT TV BEFORE RECEIVING FIRST BILL. I JUST GOT A BILL FOR $534.90 WHICH I WILL CONTEST IN COURT IF NECESSARY. JOHN D MAXIM john.d.maxim@gmail.com

ron long
from Murrysville, PA
since upper management does not put any concern over complaints I then give notice I no longer have your product but yet I still receive e-mails from the same person Wayne who is not me I have ask you nicely over a period of 6 months to have this corrected you have not dealt with it how am I to be sure that fraud or my identity has not been compromised the e-mail that is being used is battlebitch6969@yahoo.com it states the bill for Wayne either pass this on to your bosses for review or when I get another false e-mail I will look into actions on the legal system I hope you will not just ignore this

On Thursday my cable stopped working. I called to get someone to trouble shoot that did not work so the lady wanted to schedule me for Monday i said no way i was having company for the weekend and i needed it to work before that finally i spoke with a gentlemen by the name of Yaya his # is YM376H And he set an appointment for Friday 12pm to 4pm i kept getting messages for the time they would be arriving my last text from them was at 3:48 so by 6 i started calling to find out where they were i was getting no where then a gentleman by the name of Roy he . said he set a rescheduled for later and the tech would be calling me in 30 min. I waited until 7:21 and i called back and they could not find any info on what Roy said they could only find the order for 12 yo 4;00 and they said the tech put a stop on it i got no phone call no text no nothing so i had been sityin in my house all this time waiting. And the earliest they could reschedule me is Tuesday at 8. There are no words to explain the anger i felt and the helplessness of all this but no this the first chance i get i will be canceling direct tv and will never make a recommendation for directv i will go back to spectrum and will nevet speak of directv again. You have no consideration for the customer at all it has to be the worst cable service ever and when it comes to the customer they are not thought of at all. You are the worst

Gwen Crawford
from Sacramento, CA
I decided to choose At&t/directtv.com/771 services for cable,internet and house phone in August 2005-2006 because they were the best and cheap.Been a customer for 13,or 14 years notice in January 2018 that my Bill's was not being paid but that was a lie because have a payee that has been paying off my Bill's since 2001and I and social security administration goes over all my Bill's every month with CEPS whom handle my Bill's, if they are receiving the money why aren't they not putting into the account then they are telling me to make another payment to keep my service it's unfair when the check is still being pending, trying to get more money.

stephen t. cusack
from Vancouver, WA
WHEN A SLAESPERSON CALLS TO OFFER YOU SPECIALS AND THEY DO NOT KNOW WHAT NO MEANS.
WE TOLD HER NO AND SHE KEPT PUTTING A HARD SELL ON WE FINALLY HAD TO HANG UP TO GETRID OF HER. THAT IS NOT RIGHT
STEPHEN CUSACK

DirecTV SUCKKSSSSSSSSSSSSS!!!!
since when is it ok to promise people something then never do it?
directv's new moto is "let's fuck these people over! We have no heart and we don't care what they say!"
:) :) fuck you direcTV bullshit.
Thanks, love you.

We have had nothing but problems since Directv merged with AT&T and we been told lie after lie so we finally had enough and canceled our service March 14, 2019 but we had a credit on our account of $17.24 for prepaid service in December 2018 and we prepaid December 28, 2018 for service in January 2019 so we could freeze otherwise they would not allow us to freeze our account while out of town for two and a half months. Today is May 22, 2019 and we have called numerous times about our refund check and Directv keeps giving us the same line, that it will take "another 35 days" to get our refund check in the mail. We mailed back the equipment even though Directv took their time sending us the box to mail the equipment back to them and we saved the paperwork for proof of when we received the box and mailed the equipment back the same day as we received the box from Directv and have proof from the post office with date and stamp. Directv also won't acknowledge we prepaid $46.99 on December 28, 2018 to freeze our account yet I have all the paperwork from Directv to back up our claim that Directv owes us money but they still have yet to send us any refund so we are taking matters into our own hands. I am filing this complaint against Directv for bad customer service and for lying to us even though we had confirmation numbers with customer service rep name and employee number with time and date called to resolve the issue at hand and also for not sending us our refund within the stated time of 30 days. It has been "over two months" and still no refund check from Directv. Directv also won't refund us the $46.99 we paid In late dec 2018 ($46.99) for Jan 2019 in which we were told we would have to prepay in order to freeze our account. I have all documentation and records for proof. This is why we canceled our service and refuse to do business again with Directv & AT&T. We expect to hear from someone who handles complaints for Directv so we can resolve this issue in a peaceful manner. It shows a number online to complain to Directv 1-855-802-3473, we're not sure if this is a valid number but I would like to talk with someone who can get us our refund. We are only asking for what is rightfully ours and nothing more. Sincerely, Melissa and Henry Carrillo, Email address: melcarrillo@hotmail.com, phone: (541) 520-6394.

Beth Henry
from Germantown, MD
I was called about and offer for showtime .I was called last friday and was offered a deal for 5.00 and would be credited 8.99 on my monthly bill. The offer was for 12 months and I would see the credit on my bill . I was told the offer would end after 12 months and the price would go up to 13.99 .I was also given a website for a rebate on showtime after three months to show where I have paid my bill . That website was showattrebate.com, After speaking to a customer service rep today ,she stated it was never added and they didnt have any such special. I asked to speak to a supervisor who basically said there is no such offer and I was scammed. Javor was no help and basically called me a lier. Why would I have so much information if noone called me about the offer. I am very unhappy about how this was handled .HE was not willing to help find out what happened or to honor what the offer was . He basically wanted me off the phone and I dont appreciate being called a lier.

I live in Idaho Falls, Idaho and for at least the last 4 months, we have not been able to get the NBC network .I complained and received a $50.00 credi on my statement. I would like another credit. I watch a lot of the NBC programming or I used to. I have missed so many of the shows that I normally would watch especially The Voice, I missed the entire season. This is just one example of the many programs that I have missed, especially all of the end of season finallies. Please issue me a $50.00 credit immediately and $20.00 a month for every month that this continues!!!
Thank you,
Julie Wheeler
450 J Street Apt 21
Idaho Falls, ID. 83402
Phone number 1-208-701-5201

I called DirecTV to have services installed. Suddenly ATT show up also...Never asked 4 At&t..So I decided to turn my house over with. TV. And. Phones never asked for Phones the 2 tech knew one another .At&t tech sat in our house and lied to our FACE about our services. We was Promised we was eligible for bundle. NOT TRUE.and that our due date would reflect after 3rd of each month and 200 for the switch ALL LIES FOR 2 MONTHS I HAVE BEEN PASSED AROUND LIKE TRASH.STOP SENDING THESE TECHS TO LIE TO PEOPLE TO MAKE A SELL GIVING OUT MY ADDRESS TO BENEFIT YOUR COMPANY..TAKING ADVANTAGE OF THE ELDERLY..SHAME ON U ALL.CAN I GET A RESPONSE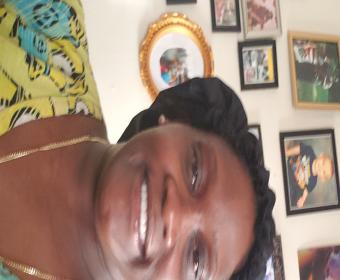 For almost 3 weeks now I have been trying to get the proper equipment to connect my wireless internet to my receiver. First I was sent the wrong equipment then twice after that it was sent to the wrong address. Today finally received it to the correct addresses but once again it was the wrong equipment. I've called and called and chatted and chatted but no one I talk to seems to think it's a problem and just shrug it off. After being a customer for nearly 10 years I will be canceling this service and going with someone who treats their customers better than this. I will never recommend to anyone I know to ever use direct tv.

they set up an appointment to move my Direct T.V equipment to my house on a time and date that they picked out. Then we were told that we would receive a text or phone call when the technician was going to show up. A text came in around noon on the day they were supposed to come saying that someone was going to be there around 2 we had to take the day off from work to make sure someone was there. No one showed up at approximately 4 pm we received a phone call and were told that they couldn't find the technician, so they would have to reschedule. So they put us on for a date of the 29th of May over two weeks after they were supposed to have the stuff done. They told my wife that we could be put on priority to have it done as soon as they had someone available (which never happens) but she would be required to call on a daily basis to see if someone was available. We have been loyal customers for over 5 years and this is the thanks they gave us... 8 days service credit. I would rate them lower but the star scale doesn't go any lower

When sports programming is delayed or moved to another channel DTV does a program update and removes your recording programming!!MISSED THE MONDAY RACE DUE TO THIS. THANKS ALOT!!!
Have feedback for DirecTV?
Thanks for your feedback!
Sorry. Please try again later!