Comcast
Comcast Complaints Continued... (Page 3)
465+ reviews added so far. Upset? Call Comcast corporate: 1-800-934-6489

Margaret Gaskill
from Absecon, NJ
On 1-13-2016 talked to rep about lowering bill. Said my triple bundle would now be changed to 129.99. Received email confirmation for that. OK on 2 -4-16 called to report my phone was not working right. She set up appointment for service on 2-6-16. OK Woke up and checked my emails on 2-5-16 and received a confirmation email stating my triple bundle is now 154.99. All I wanted was my phone fixed. What happened? Why did my rate go up?

Russ T. Stevenson Jr.
from Philadelphia, PA
I have been a customer for more than 35 years. Last evening Wednesday 2/3/16, when I sat down to watch TV around 7:30 PM I had no channels just an error message that the channels would be available soon. I called Comcast and was on the phone for over an hour trying to get this resolved. Of course they could not fix the issue remotely which is normal when there is a problem. So the answer was they needed to send out a tech. I was told they could send someone out today Thursday 2-4-16 between 7:00 - 9:00 AM or 1:00 - 3:00 PM.
I told the woman that I work and no one would be home all day so that would not work. Being a loyal customer for over 35 years I told her they needed to work something out for me to have someone come out in the evening. I was informed that your techs only work up until 6:00 PM which is crazy because I'm sure there are many of your customers like myself who work all day and need a tech to come out in the evening.
For me to lose time from work because of a Comcast issue is wrong on so many levels. So after arguing with your customer service rep. I told her I wanted to speak to a supervisor/manager. It took up more of my time waiting on hold for the supervisor to pick up and then when he did I had to go thru the whole issue all over again. He of course then put me on hold again so he could speak to a dispatch supervisor. When he finally got back on the phone I was told they would have a tech at my house between 6:30 - 8:00 PM tonight Thursday 2-4-16.
Not 10 minutes later the dispatch supervisor called me back to inform me that was incorrect as your techs do not work past 6:00 PM. So I was once again told that someone would be at my house today Thursday 2-4-16, between 7:00 - 9:00 AM. I informed the dispatch supervisor that this would cause me to lose time from work which I was not happy about. I requested to him over and over again that I would need the tech to be at my house as close to 7:00 AM as possible. He said he would make a special request to have that happen. Between 7:00 - 7:30 would have been great. Needless to say when I got up today Thursday 2-4-16, to wait for the tech to arrive I tried my TV and low and behold I had all my channels back. But I decided to wait a little while anyway to see if the tech would show up. I waited until 7:15 AM and of course no tech, what a surprise.
So I called to cancel the appt. I am very very unhappy with the lack of service that Comcast provides to there customers. This is not the first issue I've had with Comcast over the years, but it will probably be the last as I am going to look for a new cable provider. I'm sure even know I have been a loyal customer for all these years Comcast will not take this seriously and care that I will change providers.
I hope when someone receives this complaint they will contact me so we can discuss this matter further.

Carol Greene
from Nashville, TN
In December of 2015, the sales person called numerous times each day making a push for us to update our internet service since the trial date of a year was about to take effect and there would be an increase for the 25 mh per second. By taking the package we would now get 75 mh plus some box that would allow us to get TV programs on our tablets and phone for just less than $5.00 more. So we went with the package to get more MH and not be charged lots more for what we had. The tech. who first came to install the box was supposed to arrive by 5 PM, then after several calls someone came around 8 PM.
He was very unprofessional as he constantly complained about Comcast and went on and on about the problems he was having on the job and even in his personal life. All he did was unhook our Direct TV of which we told him not to bother because we were in a contract for 2 years with them. All we wanted really was the internet upgrade. He said that was done at the office. I called and arranged for another tech. to come and maybe put the box on another TV since it was part of the package and we were paying for it. He said all we needed was a splitter and supposedly he fixed it but informed us that the box was not HD. He said he would change it but he did not have one on his truck.
He gave us his number and said he would bring one by on Monday. My husband called. He said he'd come by. No one has been by yet! Since all this work was handled at dark, it was a few days that I noticed the cable wires had been left dangling from the brick of our house. It was nicely attached before the techs had been at our house working. After 6 different calls to the customer service people who can barely be understood because of the accents, the background noise, and their lack of knowledge.
I have been given three confirmations numbers, promises that someone will call me, and no one shows up to reattach the wires I am asking to be fixed, tons of apologies, and told "no worries" , I am now finished trying to work with the customer services. It is a waste of my time and totally useless. I want the wires fixed immediately or I will be looking for internet services elsewhere.

Maria cheety
from Roselle Park, NJ
We have had nothing but trouble with Comcast equipment and service. The past month we have lost tv and phone service several times turnaround repair is too long and we get nothing but apologies which are not acceptable any more. Comcast is a disgrace and inferior to other companies your co does not stand up to your commercials.

Marcia Markley
from Pittsburgh, PA
We are the owners of a senior citizen apartment complex, for the past week I have been told that someone will help us because someone went in and changed our services and raised the price $500. To date no has bothered to call us back. Horrific customer service and agents have no freaking clue. I hate this round around and the horrible service. I believe we should take our $5,500 bill and go elsewhere.

R Brockelbank
from Palm Beach Gardens, FL
I used to brag to friends and family how great Comcast phone customer service was, now that you have gone global I don't even bother to call. I just wait until i find a friend or family member who is able to fix my problem.
I can't understand the overseas people and their knowledge seems to be very poor If I ask to be transferred back to the usa they tell me they can't do that, Yet one time I spend 45 minutes on the phone with a gentleman from another country without success and he finally transferred me back to America. Within 3 minutes the lady had my problem resolved' just like it used to be.
I must also say that I still like the phone, cable and internet service, but the customer phone service is close to useless for me.I would change service, but my wife does not want to go thru the hassle.

Renae Vago
from Eden Prairie, MN
I scheduled 1 appointment to repair a internal signal leakage issue for my home cable connection. The "service window" was set for a technician to show at my house between the hours of 8:00 a.m. CT - 9:00 p.m. CT. I took the day off to ensure I was available to provide the technician with access to my home. I waited ALL DAY and called at least 10 times to determine when a technician was to show receiving consistent verbal responses from a customer service representative that a technician was still scheduled to come. At one point, a representative from Comcast escalated this scheduled appointment ensuring me a technician would show.
By 6:00 p.m. I called again and was told my appointment was pushed. The second appointment was scheduled for the following day, Thursday 1/28/16. My husband took the day off as well and we waited and waited and called and called receiving the exact same deceptive responses that 'a technician was scheduled to show between 8 a.m. and 9 p.m. Both times a window of 8am to 9pm were promised. BOTH times no shows!!
When my husband finally called around 6:00 p.m. on 1/28/16 the customer service representative told him that our appointment had been pushed until February 4, 2016 without the courtesy of a telephone call informing of this as we waited an entire day, endured extreme inconvenience pushing other appointments even cancelling a few, My appointment that I made over a week ago has now been rescheduled by COMCAST without checking with me, the homeowner, for the 3rd time! THIS 3rd appointment is now for next week.... if they even show!
Both times I called Comcast numerous times through the day and was assured that the tech was coming .... all day long, both days I waited for COMCAST and no show. We weren't even extended the courtesy of COMCAST checking with me or my husband to see if the date was good for us. This is the biggest disregard of due process from COMCAST towards its customers as we take days off.... sit and wait for their techs..... all day .... and no shows!!! I was lied to by COMCAST, transferred to " supervisors" , transferred to the wrong departments, TWICE told that someone would call me back within a 1/2 hour to confirm when the tech was coming and no phone call.
I was told that on the first day the tech had been to my house and left a note, this was a complete lie as there was NO note on my door, and since we have had snow on our front sidewalk to our front door for over a week.... there were NO footprints in the snow to show that anyone had ever been to my house!! So this was another lie!! I have spent hours with COMCAST trying to get a manager on the phone, get an actual tech to get to my house and quit wasting my time waiting for them!
I have been hung up on, lied to, shuffled along for HOURS on the phone with COMCAST! I've spoken to several "supervisors" who promised techs would show up, been offered discounts and free services with no actual help or solution to the problem with my cable...just lies, false communication and t deceit.
We have an internal signal leakage which is not only affecting our service, but our neighbors service as well. Previous technicians have provided other service calls prior and have noted this issue yet failed to remedy this issue during their service call...noting they'll "write it up" when the solution could have been expedited on the spot saving months and months of failed connection issues not to mention us paying for cable service that isn't working properly over half the time. One last thing, my husband was offered a $100 gift card for inconvenience caused by the Xfinity Security Alarm system that was installed; the camera broke within a day, the connectors had to be serviced due to poor to no signals, etc.
That was over 5 months ago. He has called several times inquiring the status of delivery of this promised gift card and each time has been told it usually takes 90 days to be sent out...We are now going on 160 days. This type of poor customer service, incompetency, deception and lack of due process is unacceptable. We, as other valued customers, pay our bills on time and pay for services that are NOT rendered effectively. We demand a resolution and restitution! NOTE: THIS COMPLAINT HAS ALSO BEEN FILED WITH THE FCC!

Pedro E. Rodriguez
from Miami, FL
I have no service for the last three hours and I cannot find any Comcast telephone number that can be of any assistance whatsoever. I think that AT&T would be a better answer to my problem with your service.

Mary Baylor
from Lansing, MI
I was informed to pay a certain amount and paid it to make payment arrangements to keep the services active. I was told after the payment is made, call and make payment arrangements. I called to make payment arrangements and was told that I could not make payment arrangements even though the customer service reps gave the wrong information. I was on the phone for 4 hours with Comcast, talked to 4 people. Three said paid the amount so I left my job, ran to the Comcast office waited one hour then paid the bill. and make payment arrangements. I called to make payment arrangements and the last person said I received the wrong information your service will be disconnected. This is unfair and misleading. I would like assistance with this and a call back.

angela lee
from Holmdel, NJ
First off fox network not working so I can't watch American Idol. The bigger problem is my x1 box has been acting stupid for at least a few days now. I think I need a new box. One newer that has some of the kinks worked out. DON'T put a product out with out really knowing the problems it has.

Tauheedah Muhammad
from Linden, NJ
I am a 75 years old senior with a very low income living in a senior complex. Comcast is the only cable we are allowed to have and my income is $741.00. Basic cable is $89.00 a month Comcast offered me a bundle for that price + tax my bill was 130.00 a month and my rent is 297.00 a month. With food and utilities, life insurance and personal needs not much left. I asked comcast to let me oft out the contract. They charged a fee of $ 130.99 dollars.
We have low incomes I down graded to $39.00 dollars a month cause couldn't afford it and Comcast charged me more and continued asking for a price I might be able to afford. They shut off your cable every month at the beginning of the day that it is due you cant pay in the afternoon and charge a re -connection fee. With a lower price plan you can't get any local news. If you move to another floor the fee is $300.00 dollars.
Most of our seniors does not have cable. It hard to sit and stare at 4 walls. Lots of seniors here are unable to watch TV. Comcast help us!

James Mitschelen
from Milan, MI
1/13/2016 At 11:50 A.M. on Browntown Road, todays date, Sawyer, Michigan, your Comcast van truck # 34495, which was tailgating me on an ice covered two lane secondary road, swerved over and passed me when I slowed to cross a railroad track. It was also on a hill where you could not see if any traffic was coming toward you and had the double yellow, do not pass center lane lines. He was also speeding and driving too fast for conditions and soon was far out of sight. If he wants to wreck and injure himself that's one thing, however he could have easily killed or injured someone coming towards him on the hill.

Sharon Pearson
from Marysville, WA
Dear Comcast, I can solve all your problems with we customers. Come up with a plan to hire people who know what they're doing. Then, put out surveys that actually work. Then, provide an e-mail platform. Your sucks. It's almost like it's an after thought. I once had a bill of $600 that should have been $159, plus another $159 I forgot I didn't pay. It's all bad, Comcast. I heard you have a nit wit who bought your company. Fire the people in the Philippines and hire educated computer programmers. Sorry, you'll have to pay them well. I think you should be very very careful in today's world where people get crazy because of businesses like you and there's no telling what they'll do. HOWEVER, I love Xfinity TV.

Loisann Dagostino
from The Bronx, NY
I purchased a home in Boynton Beach, Florida 33436 in July, 2015. I ordered Comcast services and because I live in new York my brother was there when these services were installed. The alarm services were never installed and I spoke to representative and told them I wouldnt be there til January so I would get that service when I came. I also spoke to a representative in August or September when I learned about the option to have my service put on hold until the end of December for 17.00 a month.
I have spoken to numerous agents since then and in November was told that I was issued a credit for four months of service and for 6 months of alarm service inasmuch as I never had an alarm. No one seems to understand that I don't have an alarm and never did. I am going to try and call customer support again but not even sure it will help.

Diane Winchester
from Dearborn, MI
I Made appointment a week ago for i130/2015 from 12:30p-2:30p for Internet service for which I received a confirmation by Comcast customer service department the evening of 12/29/2015. Unfortunately, the technician did not show up for scheduled service call. When I contacted customer service at 2:35p re: the no show I was told my appointment was 4p-6p which I had no prior knowledge of as I was not notified of the change in appointment time. Very poor customer service practice. Considering seeking cable and Internet service from another service provider.

Regina Banks
from Chicago, IL
Account Number # 8771300410150522, I most recently transferred all my services for my home to Com Cast cable. This was absolutely the worse decision I could have made if you look at my accounts I've had so many outages that it would make you wonder what is she really paying for. Unfortunately I spoke to the rudest Manager of Customer service ever.She spoke as if your company was doing me a favor, while I pay you $242.00 dollars a month for Internet, Cable and phone service. Now I have to take this to a legal level. I spoke with Christine Martin operator IE.
She informed me that even though I continue to have multiple outages that the credit would be $19.38. She absolutely refused to listen. Not sure when companies start hiring persons as Managers that don't have professional skills or listening skills. When I informed her that my home has not been protected for two days due to my phone line and all my services being out. Her response was get a new alarm company.
So now I must take this to the Better Business Bureau and Fraud division after being hung up on 5 times this is the way you representatives treat your customers.

Michael Fletcher
from Vancouver, WA
Comcast Xfinity is deleting on demand episodes of TV shows online except for the previous week. Example is Mysteries of Laura where only Episode 8 is available. A week ago I was watching online episodes of Legends. All of season 2 were listed. I had watched episode 1 and was 2/3rds of the way through episode 2 when the screen reported an error. I logged back in and found only the last two episodes available. Seven episodes deleted in a key stroke. What gives Comcast?

Manmohan Virk
from Rochester, MN
I had a no contract Comcast account for about a week in July 2015 for which I was charged $177+ few cents. I never received the bill but did get a collection notice. I have had account with you for over twenty years, lately off and on. I fail to understand why I was not charged for only the days that my account was active. Address for the connection was in Arlington, VA 22207. I will be grateful if you could kindly help resolve the discrepancy in my bill.

Mark Stenin
from Monterey, CA
I'm not happy with your decision of giving me only $35 after I protested for being charged $99.99 for installation of a new kit when your representative told me nothing will be charged.it all started when I cancelled the DVR and the HD Installed. Without my consent. The charge is $99.99 for which you deducted $29.99 and after I protested they reduced another $35.00. My bill was adjusted to $197.53 but I refuse to pay $35. My bill should be 162.53. When the tech came, and he told me I did not have to change the box but he changed anyway. I'm very upset at your co. Because each employee gives a different answer. I was told specifically I would not be charge at all for the visit.I expect you to credit me the $35.00 that remains on my bill.1 know I have until the 24 of this month to cancel my account. I expect a prompt answer to my complaint from the customer hotline.

Alvin Herwitz
from Littleton, CO
On 12/3/2015 I decided to upgrade to Xfinity Triple Play, ordered it @ Littleton, Colorado Payment/Customer Service Center. On 12/8/2015 the installer installed your so called triple play - minus our home phone number that should have on 12/3/2015 started the procedure to transfer it back to you - apparently that never happened. I have been to Comcasts other payment Center/Customer Service @ 8222 S. Yosemite St # 110 Centennial, CO 80112 - manager Kevin Saunders (which is totally worthless - he does not even have his Voicemail setup on his Cell Phone. I have been there on 2 occasions, and have been told 24 hours - as of now 12/13/2014 we still do not have our phone transferred, and we now have no E-mail & Occasional Internet, plus the fact we were suppose to have an Appointment today 12/13/2015 between 2:00 - 4:00 P.M. today and no one came, plus we cannot turn off the system. We are at the end of even considering this change - plus the fact we had until 12/11/2015 to cancel Century Link or Face a $200.00 Charge, which according to my calculations that time has come and gone.

Comcast billing department double billed me. They did this without me knowing. All of my checks are bouncing now. I have no money to live on. They told me that I would get my funds within 24 hours. The funds were not there. Then I called and they said it takes at least 3 to 5 days. No customer service supervisor from Comcast will speak with me. They do not care. I am going to be forced to hock my droid. Comcast totally sucks.

Mary Baylor
from Lansing, MI
The Comcast corporate office stated that I could make payment arrangements and now I am told I can not. I keep getting different information from their complaint department. I have asked to speak to a supervisor and no one has returned my call. My daughter is helping with my billing and they have done this to her.

Brad ballew
from Macomb, MI
The Comcast technician did not install phone connection, set up all remotes or review wifi username and passwords or email. I received a follow up phone call about my service and a tech would be out between service calls on sat 12/5. I called to speak to the Comcast complaint department that calls for follow up and was sent through at least 5 people that were completely incompetent. After being asked to explain why I called for the 5th time I gave up. 30 minutes of my time wasted and still not satisfaction from the corporate office at Comcast.

Kathryn Solomon
from New Florence, PA
On Sunday, 11/29, I called Comcast customer service to report a black out screen on one of my secondary TVs with a digital adapter. I spoke with 'Mary.' All I wanted to know was why I had a black out screen on the station airing the Steelers NFL football game. The other TVs in the house were receiving the picture fine, no black out screen. So 'Mary' says she will check into the problem. She comes back on the line and states she is sending a signal to the problem TV to see if that resolves the issue. I'm guessing she knows what she is talking about so I follow all of the directions she continues to give me to turn off power, unhook cables, etc. Immediately my TV screen goes to static with no picture on any station. After repeatedly trying to resolve the issue 'Mary' states that it looks like it's the digital adapter that is now no longer working. She will send a new one out to me.
On 12/1 I receive a package and there is a new remote in the bag but no digital adapter. So I try to call into the customer service line to let someone know about my situation. I get a recorded message that a service outage has been reported for my cable line and it should be resolved by 4:47pm. Now understand, I was reading this message at 6pm and the problem had not been resolved. To make matters more confusing I checked on my main digital starter TV and it is working fine, no outage, nothing. Again today 12/3 I have tried to contact customer service to explain that I did not get the new digital adapter and the recorded message keeps referencing the outage at my house they are working on. Obviously they are not working on anything at my house. All i want is the new digital adapter! Is there anyone else I can contact to take care of this problem?

Ron Simmat
from Quincy, MA
I have a Bank of America debit card, and I'd like to have my monthly bill for my internet connection directly billed to my debit card. I have not been able to get through the guard dogs on the Comcast website to arrange this. It keeps asking for my password. I didn't know I had a password with Comcast. Does this company wanna get paid, or should I arrange for internet access with another company? No luck emailing the Comcast corporate office either.

Adam Neville
from Broomfield, CO
I am contacting Comcast today because of the extremely unsatisfactory service that I have been receiving from your company. My wife and I have been dealing with your company for nearly 10 years combined. I recently discontinued our home security service with your company to go with an alternative provider. When I signed up for the home security I was fully aware of the three year contract and made sure that I fulfilled that contract prior to disconnecting service. I signed up in February of 2012 and disconnected service in July of 2015.
As you can simply calculate my three year commitment was met and therefore no penalties should apply according to the contract. I have made over 10 phone calls and two visits to our local Comcast store here in Denver. More than half of my conversations with Comcast have resulted in your representative telling me how sorry they were for the confusion and would be taking off the current $471.00 early termination fee. Where your company is getting this number I have no idea. I transferred service to my new home in January of 2014 and did not extend the contract at that time, however it seems as though your system shows otherwise.
I have received 4 different phone calls from the Southwest Credit Group attempting to collect on your behalf. Each time I have explained the issue and told them that I met the terms of the contract. The response is the same each time from Southwest. I am told I have to contact Comcast again and try to resolve this issue. I have had enough of going round and round with your company. I am aware that anytime a person is sent to collections his or her credit score may be negatively affected. The lack of communication with in your company is appalling and I will not stand for this abuse anymore. I would greatly appreciate your personal attention on this matter and want to have this unwarranted early termination fee of $471 taken off our record ASAP. I have been patient and professional dealing with your company and simply request the same in return.

clarissa bennett
from Rosedale, MD
We spend over 200.00 dollars a month for service. To have Comcast employees on a so called news show, Morning Joe disrespect the president of the United States daily for three hours is a national disgrace. What's worse Miss Nicole Wallace called the president a Jerk on TV this morning. She needs to be removed for a few weeks as Mark Halprin was for calling the president a Jerk. This is a national show and it has landed in the gutter. One can disgrace over policy but Morning Joe is a damn national disgrace. Its time you do something about it!

Robert Wiley
from Antioch, TN
I purchased a modem on Amazon.com and had Comcast installed it in 2013. Shortly after that they started billing me monthly for the modem. I managed to stop them a few months later. 6 months later they started billing me again and have continued billing me every month for 3 years. A letter to the Comcast corporate office and a recent visit to the service center got promises but no credit or phone call. I am dumping my service!

robert wiley
from Antioch, TN
Dear Comcast complaint department. Recently your company or your subcontractor set up cable television for us. Unfortunately the Job was done in a very unprofessional manner. The contractor cut the wires to my Attic antenna system, disconnecting the television signal for four other apartments in this multifamily. The other wires he added run the length of the building but were not attached to the wall.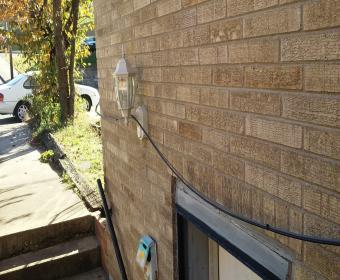 colleen gagnon
from Mansfield, MA
My Comcast bill suddenly jumped 30 dollars per month and when I called I was greeted by the most rude and verbally abusive man I have ever had the experience of speaking with. Since you have no interest in keeping a customer that has been with your company for more than 20 years I have decided to explore other options. there will be no further payments since we were told that our agreement with you has ended and now must pay a higher price. Beginning December 1st we will have other services in place. please be advised that we have contacted the Attorney General's office,BBB, and the department of elderly affairs. Your equipment will be returned before the 1st day of December. You should be ashamed to treat loyal customers in this fashion.

Kathleen
from Irvington, NJ
I have been a loyal customer for over 30 years. I have 4 TVs internet & home phone. We pay well over $200 a month ... and without any warning we no longer have the yes channel. All the money I gave you over the years & I can no longer watch Yankee games due to Comcast dropping the YES network. I am a 2 1/2 cancer survivor (stage 4 breast cancer) & the reason I keep Comcast is so I can watch the Yankees. Why should I pay you more than $2500 a year and not even be able to watch the YES channel. I may have to switch carriers ... Comcast should tell me how to resolve this situation.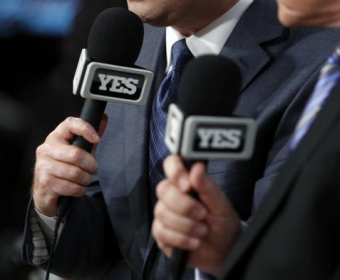 Sonya Hartung
from Corvallis, OR
Hello, I have been having the same issues as I was months ago, and I cant seem to get pps to help me fix this, and I cant seem to get Comcast to charge me the right amount on my bill. And they are putting fees onto my account that i have been told would not in fact be on my billing statements. When I called to have my internet billing and internet connection looked at, I was told first that I would not be in a contract, upon my request of asking to verify that it wouldn't be. Upon having to go to Comcast Office to pick up the new Modem/Router that came with these new changes, I then came home and took over 6 hrs for myself to hook up and install the device and get my home up and running.
Upon seeing that Comcast had in fact charged me a fee for installing faster speeds. What? I was not told about this fee and charge. I refuse to pay for something I had no idea about. I was calling to get my billing cut down, not higher. For the last few months now, 6 months of back and forth. I now sit with the same issue! My internet cuts out all the time that I am trying to listen or watch YouTube or NetFlix.
No, I do not have many devices on while this happens either. I have tried that. It doesn't matter if only one device is even turned on to take a space on the router, it still cuts out. Even with the Ether cord hook straight to the device, it will still cut out. However it seems that when your workers have gotten here, they don't have enough time to hang out and relax, and let me use my internet the way that I do to show them that it cuts out....
As I sit here an type this out, I have YouTube on and in only just one song, it has cut out a total of 30 times. This is crazy! I didn't think id ever have these troubles this badly. When you look at the internet from your side, it shows things are up and running. And the modem shows that here to. But something is really wrong with it. My son just last night was on a laptop trying to contact his Grandma, and the messages wouldn't go through. It kept coming up with internet error message. I cant take this anymore! I would like to see a team of people who know what they are doing when it comes to this stuff. I believe that if I was able to sit down with them and talk about my issues ive been having, and what I know from what I have been told by Comcast workers, and what I have read, about I am sure that we will be able to figure this out.
But until then, I am filing this complaint. I have already filed with the FCC/BBB and now this form too. I will also be sending a copy of this to the email address of customer.xfinity.com/help-and-support. Please, i am also still waiting on the site www.comcastsupport.com and i have been waiting to the last 30 min on there for someone to take my online chat support. Please Please, this is becoming a huge Financial concern to me. I cant afford fees on my account that are suppose to be there, and credits that arent being placed there, and with me an my son Below Poverty Level and disability income, we cant afford this anymore.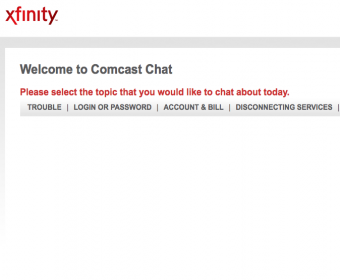 Kim D. Krieger
from Olympia, WA
I've been with Comcast a little over one year and have had nothing but problems but will be talking specifically about the worst problem I have with your company. I have been to the Comcast office three times to try to get something done but you are extremely inflexible. Your customer service officers and their supervisor tell me the same thing. "There is nothing we can do". Well, I don't have a choice! I am a senior citizen on a very fixed income, and my bills get paid 1st. but I only get paid once a month, on the 1st. of the month. My due date is the 2nd of each month and Sometimes I don't have enough in my account to pay my Comcast bill so I have to wait till I get paid on the 1st which you can easily see causes a problem. I have asked on three occasions to have my due date moved to about the eighth or ninth which would solve the problem, easily.
But each time I get told the same thing "company policy and we cannot do anything about it." Come on guys, you are a multi-billion dollar conglomerate. Where is your fair play? Where is your ability to be flexible and work with a senior citizen who has no other choice? Are you so inured with the almighty dollar that you cannot work with the little man? Today, as I was leaving you're offices in Olympia, WA where I live, I asked those questions with the supervisor. I said I was so unhappy and frustrated with a company that was so inflexible and so unwilling to work with me, the little guy, that I was going to leave this co. when my contract was up. Their answer was indifference!
I wish I could take this to the court of public opinion but everything I've read about Comcast and how they handle complaints deters me from further fighting with you. I have never in my life met a more uncaring, indifferent, inflexible and callous entity. Where would you be without the "little man"? Aren't we, after all, what built your company? I will be extremely surprised to receive an answer from you let alone have you negotiate mediation of this problem. After all. you are multi-billion in assets so who needs a lousy Hundred fifty five a month?

Naomi Miller
from San Francisco, CA
I am completely fed up with the camera installed with Xfinity on Nov 2nd. Wherever I put it, it constantly goes out of contact with my front door, and begins periodic loud beeping which wakes me up every time I get a beep - many times throughout the night. I find it difficult to find a position that eliminates the beep; positioning this useless device is not what I need to be doing in the early hours of the morning. I want out of the camera addition to my service. I had to go out of town on urgent family business, and realize that I am beyond the usual cancellation date for this part of the service, but due to my complete frustration, I want it out of my house! Please call me to arrange for a technician to to pick it up. The technician who installed my system is not at fault. He was a perfectly OK guy. I am only complaining about the camera itself and the problems getting ahold of anyone. No answer when I call the service line to help me with support!

No service for past 4 hours. No resolution. As much as I like Comcast TV, when it is working fine, it is beyond a doubt the worst company to contact and get help from when it is not working. After spending about 1/2 hour on the phone giving my name, address, telephone and social security number to a bunch of recordings I was told to stay on the line for help. After holding for another 10 minutes I was told that my area was out of service. I already knew that. That was why I was calling, because my service stopped working. So another 10 minutes of phone time and the recording tells me it will be fixed in 3 hours. After 3 hours it is still not working and I have to go thru all the recordings again verifying my name address etc. only to be patched thru a non English speaking person who wants to ask me the same questions about name and phone and social security.
I could not understand what he was asking because I didn't understand what he was saying because of his accent. I finally told him the error code and told him I wanted a refresh signal. Finally out of frustration I hung up the phone. What happens? He calls back and asked what was wrong with my television. When I told him the code again, he again wanted me name and telephone number and address and soc. security to verify my account. After another 1/2 hour on the phone repeating this big loop of giving the same info was beyond my tolerance level , so I gave up trying to get help and will see if it is working tomorrow. If the issue does not get resolved, there is no need to keep a cable service if I can't watch television. I may have to get rid of the television part of Comcast and get a different provider. Hope not. Please hire people from America that speak English to handle issues.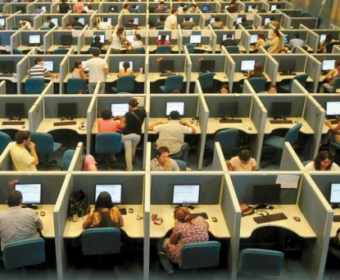 Tony WIlson
from Lombard, IL
I was scheduled an appointment today from the time of 1-5pm to install or update my cable box and when no one showed for the appointment I called that 1800 934-6489 number for clarification. The 1 800 (computerized system) reported that I have an appointment scheduled for tomorrow, which wasn't correct because that's during my work schedule. My appointment was scheduled for Wednesday November 11, 2015 between 1-5pm and I'm not sure how it was later rescheduled for Thursday during a time I didn't schedule it. I spoke with a consumer representative with Comcast some guy who identified himself as a supervisor name "Tony" and later reported that his work number as #726156, who reported that he could have corrected that problem, but I rescheduled it for Friday.
I explained to him that I rescheduled it because no one called me or told me that they were not going to show up or rescheduled my appointment without my personal consent. The Supervisor reported that he would reassure me "that this problem would not happen again on Friday" but did not explain why no one didn't show up for my scheduled appointment today. I explained to him that I sat around for four hours today and no one, didn't show or called. Supervisor, suggested that since I'm not happy with the services that one, I should cancel my services or just wait for the next rescheduled appointment. Comcast service is poor and it is even more frustrating when the representatives and supervisor were of no assistance, further more if I'm going to be treated in such a manner I'll just look elsewhere!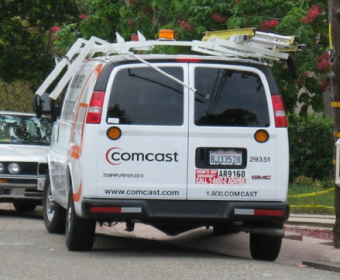 Jeff Fillman
from Charlestown, MA
I received several phone calls in a 1 hour period on my home phone (a Comcast landline, not a cell phone) where the caller ID showed that the number CALLING ME was my number. When I finally answered the third time, I heard a recorded message asking if I wanted to reduce the interest on a credit card I don't even have. Puzzled how some third party could make a phone call using my telephone number to ostensibly call FROM, and concerned they that party could call lots of other people (including public authorities, etc.) for nefarious purposes pretending they were me, I phoned Comcast to inquire and complain. After having to listen to a plethora of idiotic questions by a recording that couldn't seem to understand my "Yes"/"No" answers (I don't speak English with any kind of accent) before I could finally get to speak to a live human being, I got to speak to Kim--ID # 27792.
She just kept telling me "yes-- that is called 'spoofing' and it is what tele-martketers do". I Finally got through to her that I realized that and I know it is impossible to stop telemarketers from hiding their real numbers, but I never before had the experience of having a telemarketers make it seem the call is originating from my phone and I want to know how to stop it because if they can use my number to call me they can use my number to call other people including the WH, law enforcement, and make calls that make it seem as though I am violating the law (i.e., making threatening calls, etc.) After I finally got through to Kim that what I was complaining about was something different from what she assumed, she transferred me to the "Complaint Dept".
Someone identifying himself as "George--ID 52277, answered. After he finally understood what I was talking about (he initially thought I was talking about the same thing Kim had thought I was talking about) he said he wasn't the right guy and would transfer me to the appropriate person. At which point he effectively hung up on me. I am an 81 yr old former successful Wall Street litigator with an excellent record of wins. If I have to roll up my sleeves and make dealing with this issue into a Mission--I have nothing better to do with my time. It is now Tuesday afternoon. I expect a reply by Thursday at noon.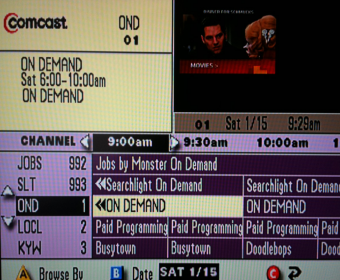 Bonnie Dahlgren
from Modesto, CA
I have been with Comcast at least 10 years, during this time the cost of your services have gone up, up and up. I am a senior citizen and can barely make it, everything is going up; cost of food, clothes, utilities and of course Comcast. My latest bill is 164.00 for HBO, Streampix, which I do not use HBO was suppose to be free. In addition I am charged for an additional outlet and modem rental. Also the quality of the TV service is poor, constantly losing data info such as cannot use on demand and tell what I am watching. I have tried to call but cannot reach you. I am not going to pay for HBO or Streampix, someone needs to contact me NOW.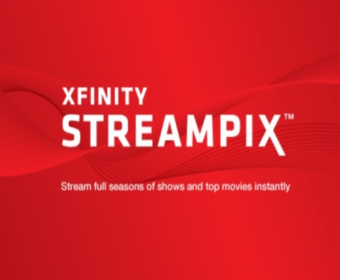 Devora Mitchell
from Decatur, GA
Made first call to Comcast to make an appointment on Monday morning November 9th. It took more than 10 minutes just to get simple information such as service center locations and after being placed on hold for so long, I hung up. The representative claimed that the "list would not pull up". During my second call to make an appointment and providing all of the information, the call was cut off before an appointment was finalized. I had to call again and it was a miserable call just trying to make an appointment for a technician to install a box. First appointment was one week away on November 14th and I was not happy with that date; then I was told that they would set an appointment on Tuesday, the 10th. Then it was Wednesday, November 11th. I asked if the technicians would be working on the Veterans Holiday (11th). At first they did not know and after some time, confirmed the appointment for Wednesday the 11th. I don't call Comcast often for service but whenever I do, I always receive the worst customer service possible from this company. It has not improved over the many years that I have had Comcast, that will make me continue to look for an alternative company for the service. Too much emphasis in other areas and not enough customer service training to make a difference and I continue to be disappointed each and every time.

Richard Conner
from Yuba City, CA
I submitted a complaint with the communication Commission. I lived at 1170 E 22nd St. #9 and had Comcast Tv and Internet. I keep having internet problems for months and finally they told me to come in and get new modem. When I went in she said my contract had expired and I needed to sign a new one. Which I did. Two months later I became sick and I'm a disable veteran and had to go into the hospital for my diabetes. I payed my bill and took my equipment into your office. I had to move into home to take care of me. I was paid up. Three months later I find out you people charged me 399.00 for canceling my contract. The communications commission said I should get a lawyer and sue you but I just want this taken care of. No body told me when I went in your office that you would charge me for services I never received.. I will keep writing my congressman man and anyone else about this scam until it is taken care.

John Pleasants
from Collierville, TN
I have a 2 year contract with Comcast, the price has increased about $15.00 a month. Each time I call I get someone with a accent like they are from India that knows nothing. I am honoring my side of the contract but they don't. This will be the last time I ever use Comcast and I am telling all my friends how they are by posting this complaint everywhere!

Patrick Sullivan
from Aurora, CO
I have not had complete tv / internet service since I agreed to a cable contract. I have copies of all the emails that have led nowhere. I have had 4 techs to the house, service still isn't corrected. I have been pushed aside by Erica H., Tom Karinshak., Luke O., Erin A., Amanda R., Nicole H., Thomas S., JaRod P. No one will help. They promise phone calls. I do not understand, I have held up my half of the contract, Comcast has not. I am seeking legal information, i will be doing my best to get out of this bad contract.

Constance Jennings
from Charleston, SC
I have been without cable since October 28. I have spoken Comcast agents at least 7 times on this issue. They were supposed to come to our home on Saturday 10/31/15 between 8-10 am. No one appeared. I called and was advised that the appointment had been cancelled as it appeared a prior outage had been resolved. No one called us to inquire as to my cable before cancelling my appointment. I waited all day for Comcast. When I called they advised that they would try to have someone come that day but of course they did not come out, I called on Sunday 11/1/2015 and was advised that an appointment had been set for Tuesday (again without my knowledge and during a time when no one would be at the home. Appointment was reset for tomorrow between 5-8.
I just called to reschedule and the agent refused to speak with me because the cable was not in my name. I have lived in my apartment for 8 years and the cable was in my name. My daughter started an internet package in January and apparently Comcast took it upon themselves to switch the cable to her name as well. The bill is pay as a part of my lease. I am the only leaseholder. I asked for a manager and was briefly placed on hold. The agent came back on line and was still uncooperative. I simply hung up, I AM SO DONE WITH COMCAST AT THIS POINT. Our cable is out through no fault of ours; Comcast failed to keep their appointment time when I would be available; and now will not work with us on fixing a service that I am still paying for. Instead of doing all you can to fix the issue your agents have been rude; condensing and less than helpful. As of today, the cable is NOT fixed and their seems to be no resolution other than to return he4 cable boxes and cancel cable services. I am extremely upset with Comcast and their extremely bad customer service.

John schleif
from Wilmington, DE
A new line for cable TV and internet was run through my back yard. Comcast tech said it would be buried in approximately 4 days. It has been over a month. The line still goes through my backyard, where my 19 month old child plays and has tripped over it several times. Hope she doesn't break a bone one of these times. Please share this complaint so that Comcast will not get away with this type of behavior again!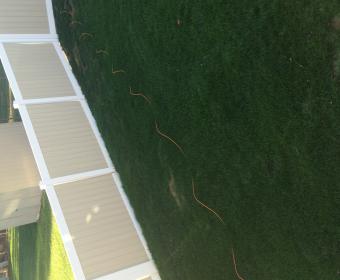 Wayland Partin
from Richmond, TX
Comcast is ripping me off. I recently replaced my Comcast modem with modem I purchased. Comcast raised rates on 10/01/2015. My bill went from $64.35(using modem from Comcast @ $10.00 per month) to $80.56 (using my modem) that is an effective increase of $26.21 ($16.21 rate of increases + $10.00 savings from using my modem). Where is my savings? This is ridiculous and frustrating. I'm tired of fighting with Comcast and changing to ATT U-verse.

Darren Rogers
from Kernersville, NC
I recently spent more than 6 hours on the phone attempting to add phone service to an existing Comcast plan.Was told that battery backup was available in my area and at my request that Comcast would install for FREE, 2 additional phone jacks for the new phone service. On the day the service tech showed up, he informed me that Comcast no longer installed phone jacks at any residence and that I would have to hire an independent contractor to do that work. He also informed me that my geographic area does not have the battery backup support for phone service in the event of power failures. When I called back to Comcast to followup on their bold face lies to me, I asked for a manager and was told they would return my call in less than 30 minutes. That was more than 36 hours ago and I have yet to hear from them.
Comcast customer service is notorious for disconnecting phone calls when customers call in with legitimate complaints. Their customer service reps do not speak English in many cases. If you call Comcast on the same issue and talk to 5 different people, you get 5 different answers and the majority of the time, none of the answers are correct. In addition, they place you on extended holds claiming to "check" on something. Honestly, that is a true sign they do not know their jobs - if they did, they could give you immediate responses without having to put you on hold unless it was an unusual technical issue. Their staff is either not trained or very poorly trained. Do not be fooled when you asked for a manager - you are not being transferred to a manager. I am also fed up with them transferring you from one person to another and you having to repeat your issue over and over and over - perhaps that can be resolved recording your issue and playing it to them via a recorded version. You are constantly on hold for times that extend for periods up to more than an hour before a customer rep comes on the line and then some will automatically disconnect you to avoid talking to you. Even the techs that i know that work for Comcast has confirmed that their customer reps do this to avoid talking to customers. Most reps have very poor grammar, speak in slang and are so unprofessional. I work in customer service and one instance of me doing this to a customer, I would be out the door.
They are only transferring you to another rep sitting beside them that tells you they are a manager. Even the Comcast tech that came out to on the day that the jacks were to be installed for the new service, he informed me that Comcast service employees lie to customers just to get them hooked. Comcast provides poor customer service but yet they continue to escalate monthly costs for phone, internet and cable. It is really bad when Comcast employees (not just one) tells the horror stories about how Comcast treats their customers. I think the techs out in the field try to do their job but it is those working in the office that mistreats the customers.
NEVER fail to demand that Comcast give you a credit when you feel they have mistreated you, failed to provide you with good customer service, failed to show up for on-time tech calls or even when the rep gets nasty with you telling them you are moving your service to another provider because you are a long term customer that does not have to accept their attitude. In many cases, I have been able to get credits on my account because of their mistreatement and attitude towards me. I have even had them to give me free service for at least a 30 day period for their poor customer service. I am so grateful that Comcast was not allowed to merge with TWC.

Fred Hale
from Newburyport, MA
A Comcast customer service rep contacted me, and told me that my program was running out. He also said that the next Bill would be $136.00. I asked for programs that would be less expensive, and was told that there were none - the $136.00 was the least expensive program. I then asked if he would look for a less expensive program, and I received the following - I do not understand what the problem is and will be cancelling my account soon due to these problems.

Nell Freeman
from Chattanooga, TN
I have been with Comcast for over 12 years and this is the worse customer service I have experienced.My customer service representative 's name is Raddin Griffin who renewed my contract and informed of any outstanding charges of 62 dollars in which I payed because he said he can't renew if I had a balance and now I can't locate him and I got hung up on twice today by a male who told me the company was too big for him to find Mr. Griffin, therefore he hung up on me...I have been put on hold,to no avail and have been told that I will be contacted in 48 hours to no avail...they are trying to hang a unbundled bill over my head that is not mine. Mr. Griffin told me that once I renew my contract I would get my new bundled bill. I have got my bill and an unbundled bill that is not mine and I need answers asap or I will have to take my longstanding and loyal business elsewhere!! You can reach me at the email above or my business number to discuss my Comcast complaints.

Allen Deaver
from Lancaster, PA
Comcast is driving me nuts-almost every month there is a bill problem-recent experience-got a letter from Comcast low battery on phone modem-called to get a replacement I said I am not paying for a battery-I pay you all $3,228 a year -Verizon wants my business-no you will not pay for the battery-call from Comcast battery department need information off the modem-you sent me the letter??-went down in the basement and got the information-three weeks later got a little battery which didn't fit-called need the same in formation I gave before-not only gave them that but had the battery in my hand and gave them the number-the battery lady in the Philippines-no can use battery number??-another month goes by no battery-call again your representative I believe from Pensacola FL says we need to send a technician out.
I am not paying for a technician-no you will not have to pay-technician comes out "we don't carry any batteries in our truck"-two weeks later get a the right battery-then comes the bill 8-28-15 for $303.17 call representative #5830 says after about 15 minutes while she checks my bill should be $223.22 I had been charged for stuff I never ordered- I sent in the check-10-7-15 get a bill for $329.70 $60 in arrears-what is going on-call and get representative either #C99 or #V99 no you owe $295.70 invoice is wrong-so I send in $295.70 today I get a nasty notice from some other address in Comcast threatening to cut off my service-each time I talked to a representative I asked is all this information going into the computer on my account so people know what is going on.
Oh yes that is what you owe and it is all recorded. So I now know why Comcast is rated so low against not only cable companies but industry at large-so could you please get this straightened out as soon as possible.

David Sperry
from Gresham, OR
Yesterday, I called to question the $20 increase in my bill. I was being charged for a service I don't even use! That was part of it.. The call lasted 40 minutes. What I was told was that for $112 i could have the same service by your so called LOYALTY dept. staff. This afternoon I turn on the tv and find channels missing. Called again and was told for that price I would have less channels so now I have to pay $129 for what I was told yesterday would be $112. I am very upset! Why do your people say one thing and do another? Why do you LIE? I am on a fixed income and don't need rate increases. I have had the misfortune of having Comcast for cable for 5 years. Comcast has a monopoly in Oregon. I had AT&T in Ohio and loved it. When I called AT&T they said they said the FTC or FCC or some federal regulatory agency would not let them in California, Oregon, or Washington. So who did Comcast pay off to keep AT&T out? Your service is sub standard, and yet you keep wanting more money for less service than AT&T offers. AT&T charges way less and offers way more!

Bridget Edwards
from Fort Lauderdale, FL
On 10/02 I called to transfer cable but bought the bundle Cable, phone &internet I was given an install date of 10/12. A tech came and could not do job, needed outside maintenance. I was told problem would be solved in 72 hours, then the next day I was given install date 10/21. On 10/21 another tech comes he says he can't do the job because no one ever did the outside job. Then I spoke to tech department they said problem would be solved in 24-48 hours, they transferred me to customer service and the automated system hung up on me. I called the Comcast customer service again a supervisor said he would expedite the ticket and give me a credit and that someone would call me on 10/22 by 10:00a.m. I got a hang-up call and called right back spoke to yet another rep, who says someone said they spoke to me about 15 minutes earlier and that I agreed to have the install on 10/28. I did not agree to this and spoken to no one. So now I am being lie on in addition to being lied to. Then this Comcast rep said that a supervisor would call me in 4 hours that was 30 hours ago. I've had it, Comcast does not value my business nor respect me.

Maurice
from Washington, DC
This is the most disappointing situation with Comcast after waiting almost a half hour to speak to customer service and requesting to speak with a supervisor I was told that I could not be connected to a supervisor. That's not customer service that avoidance. This has happened on several occasions and still no call back, no answer no resolution. Thinking about cancelling the service all together and could not even do that. I am getting tired of always being left with no resolution. Enough is enough, it's time to escalate my complaint to the CEO or at least someone who will care.

Jim Eckes
from Savannah, GA
I wish to express an opinion about the quality of customer support, service especially with the phone personnel. You guys should send a contingent of managers to Florida to look at the service criteria of Bright House corporation. They are very in tuned with the customer, your phone people are not, you get to speak to a real person promptly instead of listening to recorded messages. Your people have incorrectly set up tech services appointments for us and at this last time one operator told us we were scheduled for a tech support person at a specific time and when no one showed up we called and were told we didn't have an appointment, they don't have listening skills to perform, and at least twice we have been cut off at your end by operators. Completely unacceptable service and response.

Don Kowell
from Leicester, NC
In late august, 2015, I called and put my TV Comcast on vacation as I would not be there for September through December, 2015. Today, October 13, 2015, I received a bill for almost $145.00 which means they did not put me on vacation mode. I called today and talked to someone and was cut off. I called back and was told that I didn't put it on vacation. Unfortunately for me, I didn't write down the conformation number if I was given one. Danielle did not give me one today as she put me (supposedly) put me on vacation mode. In my opinion, she didn't care less if I went to another company. Listen to the recording she has. So, basically I am out at least $145.00 + depending on what they do with the next bill. I have been with Comcast for many years. If someone on their end made a mistake, I pay the price. Certainly when I get back in January, I will look into another company. Don't know if I will switch or not. That remains to be seen.

A W Henscey
from Missouri City, TX
I have a Scientific Atlanta Explorer 4250 HDC cable box. This box was installed back in 2009. I am having problems accessing On Demand. I try to get a channel and will be over 10 minutes or never getting one to open. Rebooting never helps. It will jump back and forth between TV Shows and A to C or from one alphabetic letter to another and never stay on a channel long enough to open. Other than being slow, there is no problem going through or changing the other channels. I just purchased a new Vizio smart TV and feel like a more modern cable box would be better. I do not feel like I should have to pay for a new box if I disconnect this one and exchange it at the Baytown, TX Comcast office. If I have to pay to get better service than I am getting (which I think is too much now) I will go to another Television service, such as AT&T of Satellite service.

Bill sidorvich
from Valley Springs, CA
I have the xfinity app on my I-pad and have tried to watch the baseball playoffs the last couple of days and keep getting error message "3305" - can connect with others stations on the app ,what gives ? This has happened before - why have it offered if it doesn't work - downloaded Tbs app watching game there -but you frustrate me!

In February 2015, I was approached by a sales representative of Comcast asking if I would consider Comcast as my cable provider. After an in-depth conversation with the Comcast representative where he assured me that there was NO CONTRACT with subscribing to Comcast, I made an appointment with and through the Comcast Representative to have it installed in my home; the installation was to include the xfinity bundle including cable, internet, and home phone service for 99.95 per month for three televisions in my home with the included home security system for an additional $29.95 which he promised I could have installed at a separate address. The problem I am complaining about is the latter. I am being charged a fee of $39.95 for the home security system.
I have called numerous times to have my billing corrected which resulted in several months I was only billed $29.95. Now, once again I am being billed $39.95 and have attempted to call customer service to have this problem resolved. How can we resolve this issue by billing my account the $29.95 that was originally quoted me in the beginning? I would love to share a favorable outcome of this issue with my 5000 Facebook friends and 3000 twitter followers as soon as possible.

Mary Robbins
from Denver, CO
I decided to bundle with Comcast a few months ago. I have phone, cable tv and internet with Comcast now and I am so sorry I did this. My cable tv is always going on the blink, my phone does not work right every few weeks and my internet service is so slow. I have called customer service numerous times and have found that most of them don't have a clue what they are doing. I have also been hung up on, ad have waited over and over for a manager or supervisor to call me back, which never happened. I have never seen such poor customer service in my life. I will never recommend Comcast to anyone and am looking forward to going back to Century Link when I can. They always took care of things in a timely manner and were always very professional. Never again will I sacrifice good service to save a few dollars a month!

Keith Greene
from Forest Park, GA
My wireless router went bad so I took it to the Comcast store in Grayson, GA. Well their system was down and so they printed out a receipt with a tracking number: 1z4023vw0395541562. SO I went to UPS and they boxed it up and gave me the tracking number that Comcast did. Well some how the damn thing ended up in North Carolina, So could you straighten this out; also through the weekend we spent about 14 to 17 hours with different "technicians." So when you send the new one I expect a deduction from my Bill.

Niece McCall
from Phoenix, AZ
Today I was excited to get internet and I didn't get nothing.The light on the modem never stopped blink so we can set the box up. So I called customer service and they said they will send someone out to my house to help with the box on the September 22 between 11 and 12 o'clock. So the day comes and it is 20 minutes to 12 when I got a call saying it they need to reschedule a date. That was so unprofessional. Tomorrow I will be returning the modem and Comcast might have lost a customer.

Betsy Schulte
from Grosse Pointe, MI
What happens with my Comcast is my bill is different every month I have to challenge it. I spend at least 30 minutes a month talking to a representative about my Comcast bill. Not only am I frustrated about having to call every month my time is worth money also. But when I get a representative that usually came speak English or pronounce my name. I've been a loyal customer since 1980s I feel I shouldn't have to call every month or so to get my bill adjusted. I think you should reimburse me for my time and efforts. Very unsatisfied with your service.

kayla garrigua
from Dickson, TN
Moving from one home to another is stressful. But who would have thought that transferring my cable would be the largest stress of the ordeal. I requested a change of service address online. A few minutes later i was contracted by a csr to confirm. This was good. I confirmed And was told that a specialist would be in touch with in the next day. They called and confirmed AGAIN that all of my services would stay the same. So that afternoon i get home to find all of my comcast services are turned off. Ok well i can deal with that. It's only 3 days before i requested. I move all the equipment to my new place. Hook it up and call the activation number. They get my internet working a d state that

Corida Moore
from Kansas City, MO
We were Comcast customers. Aside of general abuse, such as terrible response from Comcast, difficulty with customer service, getting disconnected and re-routed numerous times, you just give up trying to call them. SO, we sold our home, purchased a new one, and Comcast does not service the area we moved to. OK. So I tried to set a shut off date-revert back to the top of this-seven operators later and much distress on my part, I finally get a shut off date, but am informed I am being charged an early termination fee, $500.00! I did not break my contract, I MOVED. They don't care. So I paid my final bill, turned in the equipment, now am being harassed by collections, even though I am making payments to COMCAST. This is just ridiculous. I had excellent credit....had, now I have a derogatory mark! This is inexcusable.

edward
from Fort Collins, CO
Comcast and xfinity.... Where to even begin. As some one who works from home and spends several hours a day online these are just a few issues I have. The service is spotty at best, almost as poor as the excuses the support line operators will provide. The best part is when my service is down I can't seem to get paid for my time wasted. But alas I can't not pay them for the bill I received, as I was charged for internet I couldn't use, that is until I incurs late fee. If it wasn't for xfinity being the only option in this building I would move services today. But even in America the cable systems can have a monopoly on ask north facing apartments across the nation, because dish can accommodate the south facing units. As for the whole state rating, xfinity has in no way earned even half of the minimum. If you have any other options I would take them.

M. Kevin Tutor
from Sunnyvale, CA
Comcast is the worst. They mis-schedule appointments without telling you, so you take off work? too bad for you, they don't care. They contradict themselves. They don't care, they are not accountable. This is what happened. We were moving, so we called to transfer service. We were hustled into a 'new' and 'upgraded' service called 'X-1' box which included a free security system. I did not really want a security system, but did not immediately complain. Anyway, they came on Friday after move on Thursday. The installer did not explain the 'new' and supposedly improved system, he basically just hooked up and left. Later, I found out that I GREATLY preferred the old remote, rather than small and black it was larger and silver--so I could read the little numbers. Also, the arrows were not used for simple up and down channel change like the earlier system--they were only used for the 'guide' and/or to see what is showing on the same channel later.
The old system was SO easy---and much faster, you only had to push the up or down arrows AND you could search all the channels without changing the channel very quickly and larger than the 'upgrade.' So, I called--and if you know Comcast, you wait forever and maybe its someone in a foreign country, but I was finally told that since all I needed to do was to take my remote into a physical Comcast store and they would change me back to the old one--all I would then need to do is to call back and have someone 'walk me through the change' . So, I tried this and was told that I could not do this---I would need to have a technician come out and change it for me. Okay--then, they would come on Tuesday morning when my security system was being installed.
My security system? I thought that was today...no, it was rescheduled to Tuesday morning.. (the 1st I had heard of this). Anyway, Tuesday morning comes, and I take off work, only to be told by the security guy that he is only a 'contractor' (he showed me his MCI shirt) and does not even communicate with Comcast, so not only would he not change my box (for One bloody TV!!) but he would not even call Comcast and tell them. I said forget the security system, I never wanted it. (I think this must have made them mad, because then I was told on the phone that they could not reschedule the other appointment--which in fact, had not really been made in their system by the guy in the Comcast store who said he had done it (he was clicking away, how was I to know?)....so after many calls and repeated holds up to 30 min--no exaggeration, I was finally told that my security system was changed.
However, if they sent a technician out again, they would charge me 115$---only to show how great they are, they would reduce it to $49. The Supervisor's name was 'Decarlo' and he refused to give me his last name, insisting that he was the only Decarlo at Comcast.. He refused to waive the fee despite my two days off from work, the changed appointment without telling me, and all the contradictory information given me by various Comcast employees.
He offered an alternative: I should go back to the physical store who had told me wrong before, and swap out the equipment myself---. When I suggested that I was not an IT guy, and would not know exactly how to disconnect the cable box/system and reconnect it, he Decarlo sneered ,"a 3rd grader could do it." Does that sound professional? The only other alternative he could offer would be they would mail me equipment which I could then install myself and then I could take the other cable equipment I had uninstalled myself back to a physical store. That's it. I told him I did not think that was fair and would contact various consumer assistance agencies. He conveyed to me he did not carte.

Lynn Dvorak
from Orland Park, IL
One of their wires was cut during digging. They returned service to the customers with a temporary wire on the ground across my and several neighbors yards. A permanent wire was put under ground in about a month,and never hooked up. I have tried to get the wire removed for five months. They give a new order number every time I call and I have called about 11 times. I don't have Comcast as a service and the way they do business never will. The last time I called they gave me a false corporate phone number.

majken Hannah
from Eugene, OR
Just a note that Steven Young of Eugene, Oregon is a rude and unqualified "so called" tech. A young man of maybe 22 years old, screwed up a simple installation and then when called back the next day he showed up for 5 minutes and then drove away in his Comcast truck without saying a word. Comcast supervisor was contacted and they are aware of this rude and unprofessional conduct. We still haven't fixed the installation problem yet.

Diana Wilson
from New York, NY
I've been a paying Comcast customer on time for over two years. I called and asked if they could lower my bill due to downsizing at work. They said sure we can help you,no problem. But I would have to get a triple play. I didn't want to but they reassured me that my bill would be lowered by 60.00 dollars a month. Great, I'll take it. Two weeks later I get a bill from Comcast for 400 dollars. Triple what I agreed to. I called and was told well that's what you ordered. NO NO, I said they would not believe me. They said we'll review your pass phone call and get back to you. BIG LIE, they never got back to me and when I called again they insisted they were right and I owed the money. I don't have the money so l had to cancel. I'm 60 yrs. old and only have my income to work with. Now I have no TV to watch. Its going to be a long quiet winter!

La Ree Giandonato
from Philadelphia, PA
August 18, 2015 I contacted Comcast to set up a service transfer from building C to B in my apartment complex. That day, it took 2 hours to complete the transaction. I was transferred, disconnected, put on hold and treated rudely. My Landlord changed my moving day to Friday August 28, 2015. August 21, 2015, I called Comcast and changed my transfer appointments. The confirmed appointments were Thursday August 27, 2015, Comcast would arrive at 3700 Gateway Dr. Apt. 401. I was told by Comcast employee the servicemen would be there between 11am and 1pm. Saturday August 29, 2015 Comcast would disconnect service at 3800 Gateway Dr Apt 20. On my moving day which is Friday August 28th, I would take equipment from apt 20 over to the new apt 401.
I explained to each and every Comcast employee the reason these days were so important to me as a customer of approximately 40 years. I am disabled. I am housebound. I only sleep from 10p to midnight. I keep my TV turned on for 22 hours a day. I need the distraction from my pain. I also have no other form of entertainment. ANY kind of disruption in my service would mean a great deal of suffering by me. Connecting at the new apt on Thursday and disconnecting the old apartment on Saturday, would assure me of no disruption of service. On August 20th I called Comcast and explained I had an appointment for disconnecting my service at apt 20 the next day that was cancelled and rescheduled. I told the employee I wanted to reconfirm the change with Comcast so I DO NOT lose my TV service on Friday.
I explained I watch TV all night long as I do not sleep. He assured me the change was made and in no way would my service be turned off until the following Saturday August 29, 2015. Before I hung up, I asked him to repeat what he just confirmed one more time. I was scared my TV would go off during the night because of previous trouble with Comcast. I was watching TV in the middle,of the night and at 3am August 21, my TV was disconnected. I was so disappointed after all the precautions I made with Comcast. I called and was told my service could not be turned on until the office opened the next morning at 8am. This was told to me around 4:15am after being in the line with Comcast off and on since 3 am. I was disconnected twice while being transferred. I called over and over answering the same questions over and over. I became ill and needed to be taken to the doctor at 9:30am the next morning. I called Comcast at exactly 8:00am and asked to have my service reinstated. That call took 1/2 hour after being disconnected yet again during a transfer. When I returned home from the doctor, my TV was on again.
Yesterday around 10:45am, I called Comcast before I began packing to move. I wanted to make 100% sure they would be at apt 401 August 27, the next day between 11a and 1p so my son could let them in. I was to,d I had no appointments scheduled with them anytime in the future. I said, there must be a mistake and I gave him my confirmation dates and times for both reconnect Thursday and disconnect Saturday. I explained to this man I set this up,last week to be 100% certain my service would NOT be interrupted. I have to cut this,short as I am feeling ill again due to this stress Comcast keeps causing me. After being disconnected 6 times and calling back to answer the same questions I had been answering all,last week, I finally said, "yes" to the survey. During the survey, I answered 1 for all my questions and was disconnected right in the middle of a question. Did Comcast do that in error like the last 9 times I was disconnected, or was it because it was a negative survey? I called and asked for a manager. Every time I got disconnected and had to call back, I had to start my story all,over with a new employee.
After getting nowhere, I just kept repeating, "please, I beg you,,let me speak to a manager with Comcast". Around 1pm after beginning this simple confirmation at 10:45a, I was connected with a manager in Tennessee named, Kristin. She had a southern accent and told me she had no record of any appointments for my account. I said, that is impossible as I was given a window of 11am and 1pm on Thursday to have service connected at 3700 Gateway Dr. Apt 401. She held firm and kept telling me the earliest she can have someone come to apt 401 to transfer my service was September 1, 2015. I said that was completely unacceptable as I have had this appointment for a week just so I would NOT have ANY interruption in my service. I told her I was ill and needed TV 22 hours a day. She was rude and kept saying, "ma'am", I cannot make a special exception for you. I said, please just honor my confirmed appointment.
We argued for a long time. I asked to please speak to her boss. She proceeded to actually tell me her bosses do NOT have telephones. I couldn't even believe she just said that to me. Comcast bosses do not have any telephone service. She said, how can she give me a number to call when they have no telephones. I told her my request to honor my appointment is not asking too much. I worked for a major airline in the Philadelphia International Airport for 35 years and I know she can help me if she valued my business. She said, "well I am sorry, there are no openings tomorrow". She said, "ma'am, I will not be hurt one way or another if your service is or is not turned on tomorrow". I told her in 35 years of working in customer service, I have never spoken to a valued passenger of ours like that. I said, "goodbye" and hung up. Very calmly, I re dialed Comcast yet again, listened to the prompts and asked to speak to a manager. Kelly, in the Pittsburg office listened to my problem of the last 2 1/2 hours and the past week. I even mentioned the 5 days last month we went without wifi service because we had to wait for an appointment. Kelly contacted her dispatch and reinstated my appointment for Thursday transfer to new apartment 401 between 11a and 1pm. She was very polite and apologetic.
During the time I was speaking to Kristen from Tennessee, my TV went blank. It said there is a problem with the hub top box and gave instructions to unplug and plug back in after 10 seconds. TV should reboot and be fine. I told Kelly my service was disconnected while I have been speaking to Comcast during the past 3 hours. She spent 1/2 hour making 6 attempts to reinstate my TV. She said ther is a disconnect pending. She said although my recorded shows were transferred to the new apt, my TV will,stay on. I thanked her and hung up. I waited until around 2:30pm and called Comcast again for my 30-40th time in 10 days. I spoke to Jason in Pittsburgh. He also said the TV would come on and stay on until the disconnection appointment on Saturday. The TV turned red and said service is no longer available. Call xfinity. Now, if you can believe this, I actually called Comcast AGAIN, told the woman my situation. She said, she can't reverse the service back to my apt 20 for the next 3 days. I lost it,,it was too much for one person to handle. I became very, very sick. I said, calmly, please do what ever it takes to reverse my service. I am sick, housebound and rely on TV to get me through my days.
I cannot go 3 days without service. I explained I called a week ago to make these appointments accurately so I would NOT ever have to go without TV. She called back at 4:40pm and said she is working on it and will,do her best I had to go to my daughter's so I wouldn't have to sit in a quiet room and wait for Comcast to see if they can reinstate my TV I spent from 10:30am or 10:45am until 4:30 in the afternoon trying to settle something that was set up and confirmed last week. I feel completely abused by Comcast and would cancel my contract if there was another cable company in which to join. It's 4:08am. I have been sitting in a dark room since midnight. I will not have had TV service for 3 days and 3'nights IF on Friday, when I take my equipment to apt 401 I finally have TV service. There is no guarantee of anything where Comcast is concerned. I am completely dissatisfied with this company and the way I have been mistreated in the last 10 days.
I spend total of 13 1/2 hours speaking on the telephone with Comcast just to transfer my service from building C to building B. I took EVERY measure to assure my service would NOT be disrupted during my move. I have no idea what will,happen over the next 3 days. I do know I have a contract with Comcast to view television. I, however,,have NO TV service for 3 whole days. This is very poor service. I'd like to be contacted. I'd like to have my service reinstated and not interrupted again I would,like someone to speak to Kristin from Tennessee concerning appropriate customer service for your company. If Comcast stood behind their,commercials, I believe I deserve some kind of compensation for 10 days of stress, 13 1/2 hours of telephone time and the,loss of my TV for,3 days. Jason, gave me a $50 credit on this months bill. That was kind of him and he was respectful along with Kelly. I'd be happy to pay Comcast back the $50 to be able to watch Tv over the next few days and nights.

A Fletcher
from Atlanta, GA
Since February 2015 i have had exposed wires coming from my box to my house. The tech came out late to fix a connection problem he removed the box that holds the wires that attaches to the house and ran a new line from the house to the street. he left my house wires exposed and told me that he would return the next day to re attach the box and lay the line. I have never seen nor heard from him again. I have called many time over the past 6 months with the same old story someone will call you back. I am now at the point where i have to go outside during bad weather and "wiggle" the wires that are exposed to get a signal.
I received a missed call 8/12/15 and called them back 8/14/15 to find out that the ticket has been closed and I have to start this all over again. This is what happened the last 3 time. I have even gone into one of the store fronts here in Jacksonville to try and set up an appointment but no someone has to call. At this point i hold Comcast responsible if anything happens to my son while cutting the grass, due to he has to move the 35+ feet of exposed wiring around to do so.

Sophia D. Coats
from Jackson, MS
I do not know when I started having problems with my on demand because I hardly ever use I returned home from vacation on 07/10/2015. I tried to go on demand to watch a few TV shows that I had missed while on vacation. All I could get was an error message. I tried calling Comcast and all I could get was recordings that had no selection for my problems. I tried a few days later and did get a person that tried to send a refresh signal that did not work. The agent I spoke to suggested sending a tech. out, I do not remember how many days I had to wait but the on demand worked while the tech. was there and stopped working when he left. It took about two or three days to get another person on the phone. the same process in resolving my problems was used down to sending another tech out some days later.
To cut my complaint short, I am still having problems with my on demand and this Sunday (08-09-15) I had trouble watching a few regular cable channels. I have had three techs. come out and I am still having problems with the on demand and now sometimes with the regular cable channels. Every time I am able to get a person on line they tell me that they will credit my bill for the time lost but the problem will have to be corrected before crediting my bill, the credit sounds good but I would like to have my cable working correctly again. I enjoy watching my TV and would like to be able to do that again. I am now waiting on another tech. to come out again, this will make four (4).
I am ready to let Comcast go and find another cable company. I swore by Comcast, I have been with them for at least 10 years and when asked by other cable companies to switch I always said I was happy with Comcast, that has changed this last month. I am tired of calling, I am tired of technicians coming out and having the same problem a few hours after they leave. I hope someone can do something about this problem. I guess you say " why not leave if I am that unhappy?" believe me if this problem isn't corrected and my bill credited I will leave. Sophia (601-714-6268) day 8am to 5pm

Dorothy Woodard
from Memphis, TN
I talked to a rep from Comcast today. I finally go an American on the phone that I could understand. In the past I have got people from other countries who I could not understand. I would ask them to repeat what they were saying until I would give up. Why do you not have Americans on your phones?

L G Harrison
from Nashville, TN
It is not just the experience, it is the quality of what was done and what was not done: My mother, E. Williams is a senior citizen of 87 years-old. She has had service with Comcast since the mid-80's. On more than a few occasions, I've had to confer with Comcast regarding billing and customer service. Her last bill was for $131 which was deducted from her checking account, the month before that, the bill was $91. If the payments are taken directly from her account there should not be any late fees. But the cost of service is too much and the enormous amounts for same service is ridiculous and unwarranted. Comcast has caused an elderly woman to be drastically overdrawn in her account and put her in financial stability in jeopardy due to your greed. You state that there are no other promos for her, a loyal customer. But I suggest that Comcast create a loyal customer base price for them and senior citizens. Secondly, I suggest that Comcast offer a forgiveness program and credit seniors incentives to remain with you. However, if it is more important for you to ignore them (seniors) and deliberately overcharge them, I suppose there is nothing else to do except to make sure this does not happen to my mother again by changing providers and placing the results of Comcast actions or in-action where it serves us best.

Wendee Garcia
from Silver Spring, MD
I do not have Comcast services at all. I have not for 6 years now. Comcast has put have red and orange markings on my front lawn to dig it up to put in cable. Neighbors across the street and others down the block have Comcast. I told the guys who were surveying that I did not want my lawn dug up for cable. They didn't respond. I will have a law suit against Comcast if my lawn is dug up. I am preparing to put my house on the market in a months time and I won't have my front lawn totally destroyed by being dug up. I expect a response by Monday.

Silas L. Jervis
from Charlottesville, VA
I have been trying to get my bill corrected for over 2 months.. I reduced services because we didn't watch more tan 12 to 15 channels. I was told by Monique in " customer resolutions" on about May 17 my current bill should be $16.25. On line statement continued to show $37 and a few cents. Called back and Hyacinth Hall in "customer resolutions" gave me the $16.25 price and told me to pay that on line. I did on about that date, and my bill continues to show a balance of over $21. Ms. Hall told me in an e-mail my future bills would be $22.48 "plus taxes & fees."
I received an HD converter, which I was told by phone would be free. But the next bill charged me $10 for the converter, so I returned it. Then I was told it should be only $3. May 31 I received a confirmation that it had been received and would take two weeks to remove it from my bill. (Don't you have computers?) My current issue is the $21 balance and the $2.48 (not $3) for the converter. Not much money. Why don't you just tell the guy in the billing dept to take it off and we'll move on. I have bought a streaming device and an indoor antenna which give me everything I want to watch. So if you want my business fix the errors and show me on a new bill it's been done.

steve
from Jacksonville, FL
We need help. We have been trying since November to get our Comcast On Demand fixed. We have called, had several signals sent, had service men come to the home. The box has been replaced, a cable run from the box itself in the street, every signal sent, it's been reset, service men each came back twice. After they leave the problem is not fixed, and we do not hear from you again. We have paid for a service we have not received for over six months now. We have done everything we can to resolve the problem. We have not been helped nor has anyone ever called us in response to calls to see the problem remedied. Why is this important? My wife has stage 4 cancer; she is at home and on treatment most of the time. Dozens of times we have wanted to watch an on demand movie, or show, hoping against hope it will work. We are tired of asking and requesting only to be forgotten.

Irene Black
from Shreveport, LA
I was having trouble with my internet service, and I called Comcast for an explanation of the problem. Your representative told me that services were down in my area and that it would be operational by midnight. However, it was not and a day had gone by and my internet was still not operable.
I called again and your representative said to me the package I have is too slow, basically, and I needed to upgrade to something else. I asked what the cost was and it was higher than I was presently paying. I specifically said no that is not helping me. I just need what I have to work properly. He put a manager on the phone, a foreign speaking gentleman and he stated to me the same thing.
I said again, that is not helping me because it will cost me more than I am paying now. No. I do not want that. I found out months later that it was added anyway and I was told I should have called and cancelled it. I said how can I cancel something I never ordered?
My services were changed without my permission and now I am being penalized and charged for it. It is not fair. I have the internet, obviously because I need it. I have called several times and spoke to several customer service people, still with no results. I was told to pay $17 dollars and some change by a certain date and this is what I done. Only to fine out later that person informed me incorrectly and the remainder of that amount was tacked onto my bill along with the cost of a service that I did not order.
What happened to pleasing and treating the customer fair and justly??

Nora Wood
from Issaquah, WA
Last night (5/20/15) was David Lettermans's last night. I have watched him for many years and was anxious to see this show. Well, there was no sound on my TV while the program was on - Sure - when the commercials came on the Sound was loud and clear. I was very disappointed.
Comcast is not providing a good service. The past few days there was interruption when the TV would go blank for a few seconds.
Also, a couple weeks ago, Comcast came and installed a box in my front yard without communicating with me. I now have 2 of your boxes in my front yard. With 2 boxes it seems I would have better cable service.
I hope Comcast reviews the numerous complaints they are getting and improve their service.

Fatou Wilson
from Dallas, GA
Made a payment arrangement with the person that called mean 5/15/15. I was not able to give him my credit card number at the end the conversation because I was in a public place. He did not tell me at the end the conversation that payment arrangement was not valid withou a card info. My cable was disconnected on 5/18/15. I was thinking he made an error with payment arrangements because he had the wrong information when he called me. I had to correct him.
I called Comcast. No help with any customer representative, no supervisor available to talk to me. I was told a supervisor will call me back or I can call the same number that called me, the collection departement like the representative said.
They were the rude, unprofessional, it's sounding like I was wasting there time. I had to deal with different people not caring about my problem. After the 3third call, a decent person was able to listen to me and didn't transfer me to an automatic payment system, got me Ebony the supervisor who restore my service and charge me a reconnection service anyway. I set the the payment for Friday the 22 like I had asked from the beginning.
I have been with Comcast over 10 years. I spend 2 hours trying to get somebody help or attention since that conversation was recorded they could retrieve it, I was not making this up. Awful customer service, not caring or helpful don't appreciate the business over all this years. I am very disappointed Comcast or xfinity.

I have been a Comcast customer for 5 years. Those have been 5 of the most horrible frustrating expensive years of service I have ever endured. I have been paying over $200 a month for internet, television, and phone. Internet was their blast 105. Never ever did I get a connection speed of over 25 MBPS. uploads of 1 MPBS. Frequent service interruptions, Constant problems using On demand. Response to complaints was nonexistent.
I finally got fed up with paying so much money for such a horrible semi functional product and called to cancel my service. What a horrible experience. I feel like someone tried to strongarm me, and intimidate me. I have never agreed to, signed or discussed a contract with Comcast. When I insisted on severing the relationship with this horrible, unethical company, I was told I had a contract with them and that I was subject to early termination fees. This will probably be resolved in court.
I am currently waiting on them to review the conversation where I was supposedly told I would be under contract. This conversation doesn't exist. Comcast is using storng-arm, intimidating practices to try to keep me as a customer they can ripoff. Unbelievable. Never do business with this company. Completely unethical, deceptive, and dishonest. Like I said, I will end up in court with them over this one.

Joe Paliotta
from Lumberton, NJ
TV service not working, on my third call (on hold). 1st call had me perform many tasks. Said would call back and didn't. Called next day got disconnected, then after 35 minutes hung up and now on hold. This is ridiculous treatment from Comcast corporate. I have half a mind to write a letter to their executives.

Sharon Gibbs
from Norwich, CT
All three of my services, telephone, internet, and TV, keep going out on a frequent basis. When I speak to Comcast, there is always some new and incomprehensible reason. The latest (today) is that "there is an outage." When I ask what it is that goes out, they do not know. Also, this is the SECOND "outage" within about three weeks. I also want to know WHY these "outages" keep occurring. Nobody knows. I get transferred around, being periodically placed "on hold" usually for upwards of 30 minutes. Twice, after being on hold, I was disconnected (deliberately?)
I finally started to ask for someone from the administration. Again, I was jerked around, put on hold for lengthy periods of time, then disconnected, then finally being told that the name I was told to ask for is just a plain supervisor. I still have note gotten answers or fixed equipment. I was on the phone all day today with Comcast, hour after hour. Ultimately, I got nowhere.
Any ideas?

Kevin LoPresti
from West Orange, NJ
I want to know where my credits are for the 6 months that Comcast was supposed to close my case with the wrong TV Modem Wi Fi box. They gave me the wrong one since December and over-charged me a lot of money. I hold Betsy for all the credits for 6 months of over-charges. She will need to be in the court case. I also rather not bother with court and I am demanding all my credits.
Stop ignoring me!!! Where are the credits? The first $62 credit is not on the next bill. If not then I wish to cancel my Comcast TV Xfinity. If you piss me off more I'll cancel the whole Triple Play and start a new relationship with Verizon Triple Play. So lets go and now tell me about how much credits that I have. Betsy never told me about the credits just about the prices were lower now and the first $62. So it should be 62 for each of the 6 months from December 23, 2014 through May 23, 2015. Lets go!!!

Kevin LoPresti
from West Orange, NJ
I'm demanding credits for each over-charges from 12/23/14 through 04/23/15. I was given the higher TV cable when I asked for the lower one. Comcast never wanted to close this case for over 5 months and I paid an over-charge of about $183.00 each of those months and Comcast only gave me $62. Now I'll have to go to court instead of them doing the credits in a fair way. This is with the Better Business Bureau, Facebook and google

nora wood
from Issaquah, WA
1) A week ago last Friday Comcast hired a company to install a box for next door neighbor. They dug up part of my lawn. I feel they did not do a very good job and also Comcast never notified me that they were doing this. Where was the communication?
2) Several nights ago I was unable to get TV or use my computer for several hours.
3) Once again at 5:30 am. the Tv nor my computer were functioning. It finally came on approximately 3 hours later. Since I did not have these services, I should not be charged-Do I get a discount on my Comcast bill.? This is not good service. I now have 2 boxes on my front lawn. I feel I should get better service.

Alfred Watson
from Colorado Springs, CO
I have charges on my account that are incorrect. So you interrupt my service for your mistake! What kind of business is this? Your employees laughed at me multiple times as well as keeping me on the line for over two hours. Then I get these on demand service credits that are invalid!

Kevin LoPresti
from Montclair, NJ
Comcast gave me the wrong cable TV part of their Triple Play. They gave me the premium instead of what I asked for since January 2015. I had to pay an over-charge each of those months. Now they finally closed that case and restored my cable TV part but only gave me only $62 in credit off my bill. They only gave one month of credit instead of for 5 months credits. I also see that I paid an over-charge of more than $62 a month since January 2015. So now I'm not paying my any more until I get my credits in full. They can come and take out my Triple Play now if they want to. I don't need these problems from Comcast. They are playing with my mind.

Mary Livingston
from Olive Branch, MS
Comcast was unable to provide the service we are contracted for at $185.00 per month for "Bundled service." TV, INTERNET, PHONE.
This service is very inconsistent. It is disrupted weekly without advance notification or explanation. You can be watching TV and it goes to Blue screen saying service will return shortly. That's so incorrect as service can be out for many hours or longer. When all three services are disrupted we can't even call out on our phone as it is in a bundle. We lose all ability to continue to work on the computer.
For years, the cable line was laying above ground for about three tenths of a mile. When a neighbor would drive out of their driveway they would run over the wire and service would be effected. The cable has been put deeper in ground but service still is disrupted. They really need a Public Service Administration Audit of their operation in North MS.
We want the service we pay for!!

Pete Holan
from Castle Rock, CO
I had equipment that was not working properly and called Comcast and let them know. Comcast sent a technician out to fix the problem and failed to inform me that I was going to be charged $140 to fix the problem. I called Comcast's billing department and they told me that wasn't right and they would take off $70 if I signed up to pay them $4.99 a month for insurance incase there equipment failed. Why should I pay to have Comcast fix their faulty equipment. If Comcast does not right the wrongs, I will file a complaint with the Better Business Bureau and switch to another company.

I ordered Comcast for internet and cable a week prior to moving in my new apartment with an installation date for 5\2\15 between 4pm and 6pm. I was at my apartment at 3:45pm, to wait for the technician, as well as my boyfriend and kids. I had my cell phone, which is the only number you have, on me the whom time.
At 6:30pm, I called and spoke with Dillon. He informed me that he put a ticket in to escalate the problem, and that a supervisor would be calling. So, now I have wasted three hours of my families life waiting, and putting aside our move, so we can have tv and internet with Comcast. No call again.
I called 5/3/15, about 12:45pm wondering what was going on. I talked with Matthew. He said he could have someone out the next day. I informed him that was not okay because I had an agreed upon time and date, and the technician never called or showed. So, he put in a ticket #028820830. He said someone would call by 1:15 pm. Again, no call.
My boyfriend called back at 2:15pm, and did not get the name of this rep, but he said 10:15am 5/4/15, or the next opening is not until Thursday. Again, this is not okay. I should not have to rearrange my schedule because your technician failed to do a job. Also, I scheduled it for the time I did for a reason. Then the rep proceeds to say we can pick it up. If i wanted to pick it up, I would have done that in the first place.
So now, I have no internet, which is needed for school and work, or cable. I asked for a supervisor, and the rep said that is what the escalation ticket is for. I am very disappointed with the way your business is run. Thanks for making me just a ticket number!

Danny Ary
from Centralia, WA
Cannot get through to any one for tech support , Every week I get an error code Soaoo. tonight the majority of the channels has this code when I tried to call the first 5 time the phone would ring then hang up. every time after this I was put through an automatic phone system where I had to listen to promotions about your services never with an oppertunity to speak to a tech. and eventually again hung up on. your service is poor. your response to the public is very poor. I demand a personal response where I will hang up on you the first 5 times the next 4 I wont let you speak, but will tell you why you should buy my car. then I will tell you why I am canceling my service with you !!! waiting for your response with deaf ears!!!

Diane Watson
from Mohnton, PA
I called today and spoke with an agent whom told me that I had to pay $278 to reactivate my services. I told her in I will pay for my these terms. She took my card information and transfers me to someone who was going to trouble shoot my services. After being transferred a least four times, each time being promised that my services will be back on soon. I doin malt spoke to whom I was told was the person to help me and he said my service would be on in a minutes. After a hour my service still was not on so I callled back only to be told I had to make an additional pay. When would be $216 more dollars.

Kevin LoPresti
from Montclair, NJ
I requested Comcast Xfinity with their Triple play in January 2015. So they send out their guy to set up the Xfinity modem box with Wi Fi. The guy gave me the most expensive box instead of the cheaper cable one that I had requested. So instead of me paying $129.00 they are charging me $250.07 a month. So I inquired to them and they sent out the correct Xfinity modem Wi Fi box in the mail and I changed the hook up then called them to activate it and sent back the expensive one back with their pre-paid label. Now I'm still getting billed for the expensive one for four months for $250.00 instead of $129.00 for the one I asked for in the first place. This is the third time I called them up about the over-charge and Comcast tells me that no one had closed the case with the expensive box.
They told me the case will finally be closed two months a go with in 24 hours and now 2 months have gone buy so I'm being ripped off every month. Comcast keeps telling that they will figure out all charges and credits to me since January. Today they told me that they will call me at 12:30 PM to finally settle to change the billing and give me a four month credit and send out a guy to check my box to see if it is the correct one on today April 30, 2015 and the women never back call so far and the person to come to my apartment still has not showed up. Another place that has the Triple Play has at a start special of $71.00 a month so Comcast may be losing me soon.

Received a phishing phone call from people claiming to be Comcast. They had my exact internet speed and channels. I stupidly paid these people $420 for their false promotion and gave away my social security#. So far it has cost me an extra $400 to to protect my identity. Made a complaint with Comcast, and they never called back to inform me of anything.
They did call back to say I was late on my bill and needed to pay before services were terminated. Went to their local store to pay because I no longer trust giving them any information over the phone and try to see what happened with my complaint. Was told they couldn't do anything there and needed to call the 1-800 number. Left a message with the manager to get back with me and after receiving my complaint called back and asked what I wanted her to do about it.
Maybe let their customers know their Info was leaked and people were being scammed? Work with the appropriate agencies to get the number taken down. It still works by the way. Google it and see all the complaints. Or maybe just an apology and follow up call. The scammers were actually more professional than the actual Comcast employees when they called to get payment for my bill! I'm not even asking to be reimbursed and am willing to pay for services renders but can I get an apology and call back for Pete's sake?! How is it even legal to run a company like this?!!!

I have Comcast Xfinity (we have like 6 boxes in our house) 9/10 I love Comcast. Here is my complaint. I can't use HBOGO on my PS4 and Comcast is one of the only (if not the only) providers that doesn't allow this. Its frustrating. I have quite a few medical conditions and spend a great deal of downtime on my PS4 because I can control a lot through it. not having this centralized is irritating and i know quite a few people who feel this way.

I recently moved to a new are so I set up my service to be transferred to my new location. Once we settled to our new location, our service wasn't working at all! The rep set up a technician to come out to our new location to fix the service. Everything was done except our house phone, we were unable to make out going calls.
Finally, reported and an IT person fixed the problem 48 hours later. Now I get a bill for $320 (charges for equipment) WTF!!! How am I getting charged for equipment if I moved my service? Called (888) 966-7542 spoke to KATE and was suppose to fix the problem! We shall see how long this takes. Never fails!! I have so much problems with Comcast that it's ridiculous. Problem needs to be fixed ASAP or you will lose another loyal customer fast.

Had to cancel service due to them not offering service at my new residence (NOT my fault). Tried to be proactive and schedule a cancellation date. They turned my service off a week early. Was on the phone with them for over 2 hours trying to get it sorted out. Finally came to a resolution - the gentleman I spoke with said he would activate our service free of charge. A month later we get a bill for $80 and a week later we get another bill for $40. Called Comcast to dispute them both, received extremely rude customer service and after being on the phone with them for another hour of my life that I'll never get back, got that resolved. A month later - THEY SENT ME TO COLLECTIONS! For the $120 that they said they credited. So over it.

Cheryl Fitzsimmons
from Chicago, IL
It appears the TV programming guide only goes 72 hours into the future? Everything else is TBA (To be announced) yet they want me to pay $$$ for monthly tv guide. Their programming offers a reminder feature that is worthless due to the fact on Tuesday night I will be watching a movie and cannot set a reminder for the following Tuesday to watch that movie because it is rated TBA. So what is the use of the reminder feature? Biggest rip off company around. Offers services that are not provided.

Larry Jepson
from Alpharetta, GA
Several attempts at righting Obvious billing mistake. Comcast doesn't listen either Philippines, Columbia, or the USA, or they say they will fix the obvious mistake, but don't follow thru this monopoly is unethical and uses fraudulent billing practices.

Samantha
from Seattle, WA
We were given 5 free movie credits for our service being out an entire day. That means we lost our tv, internet and our phone service all day. All they wanted to do at first was credit our account $10.00 for 8+ hours of absolutely no service. We have been loyal customers to Comcast for 10 years and our monthly bill is almost $300.00 a month, and this is how they show their appreciation. I have always been very upset with their customer service reps. Most of them are rude and don't know what they are doing. If we had another cable service we could use we most definitely would change immediately. They have very bad business morals.

Peter caron
from Newark, NJ
Internet is acceptable, but telephone service is below expectations crackles and cuts out, television service blocks frequently on main TV box and additional TV adapter. Very Discouraged as a long time customer
Would appreciate a solution to these issues

Brian
from Palm Beach Gardens, FL
Can never reach a competent person to transfer or star service.
Worst customer service ever. I spend so many hours trying to reach someone that can help I might as well work there yet I have a bill to pay.
Then service never works without interruption.

john gerken
from Shakopee, MN
12/26 Wanted to watch Minnesota Gopher football game on ESPN. Sound started cutting out early in the game, picture started to feed over and block out as the game went on. Unwatchable in second half. Poor quality service for something I wanted to see and something I am paying for.

Ann Stohrer
from Indianapolis, IN
I got a letter in the mail to receive the new xfinity 1 box with voice control free since I didn't have it. I spoke to several people who had no idea about the letter going around. That was the first problem but I had no idea what I was instore for.
Finally someone was able to get this set up and I was told since I was a valuable Comcast customer and I would receive the installation free.
Now I have gotten a $60 installation fee. I called your billing dept and talked to supervisor Andrea and she said she did not believe me basically and this was a valid charge.
Then I spoke with another supervisor Jen with her customer number of ?0u. She said I signed for the charge. I tried to explain to her I signed for the new box without dvr that I was just given. She refused to believe me that I would sign something for a new box. Wow that billing person was really quite rude.
Ok I was told by the original guy who wrote it up and then the guy who installed it. All through the installation I verified it was free. I just wanted the free and everyone nodded that it was free with installation..
Now no one can find a thing in the notes supposedly...but they should be there since all this preparation I thought was done ahead of time.
Why Comcast, why do you have to be so hard to deal with anyway? One person says one thing and the next person says something else and then there is no one else...how fair is that system Comcast?
I have been such a loyal customer with you for 8 years plus and you do this? Why stay loyal when there are so many other companies?
Sincerely,
Ann Stohrer
823 Harrison Ave
St. Joseph, Mi 49085
269-338-9510

Patricia Daigle
from Washington D.C., DC
It is Christmas time, the regular package $40. Had one channel on Christmas story , today Dec 23, it is repeated story. I am stuck on station #2. Than you put us in the 200 stations,all advertising.than 12 thru 18 paid commercial. Than 20-22 gov etc.. 600-633 spanish...what's up. It looks like it's time to cancel .comcast. Bonanza,,gunsmoke ,big valley, .. 1960's channel ?????? Who wants repray channels.
You know rabbit ears channels has,!!!!!!! Why am I paying for those channel's....!!!!when they are free...!!!! Do you think we only have GED grade levels.....internet will over power you, if you skimp on your channels. Youtube, Netflix, hulu, roku and more is comming.We are bypassing your system...hello!!!!!!!!

MAUREEN MCDONALD
from Chicago (Near South Side), IL
The customer service is so bad keep giving false information I have a problem with my bill and been treated so rudely and badly POOR COMCAST CUSTOMER SERVICE

Emebet Tesfaye
from Washington D.C., DC
For the past three days my internet service is sporadic. Connection is interrupted every 5 min. I am very disappointed with comcast service.

Coleman W. Wallace
from Audubon, NJ
My complaint is as follows. I have to temporarily move out of my home for a few months while repairs are done. I am a contractor for Comcast who sometimes has to work from home. I moved in with my mother in the same town that I live and because she has service I can not transfer my service here, I have to pay a disconnect fee larger than my monthly bill just to upgrade her service to what I have so I will have the necessary bandwidth and my fav channels. If I am renting a room they said I have to have my own/separate Electric run to the room because it is listed as a single family home. I also run two other businesses and need my Comcast telephone line which I no longer can use and have to purchase all new business cards for two separate business. This is more than an inconvenience, it is causing an decrease in my revenue. Since when can you not have two separate services in 1 house? it is unheard of! If Fios was available here I wouldn't be writing, you would have just lost a customer.

Gail R. sleeper
from Needham, MA
I have been with Xfinity Mobile since 9-18. I first spoke to someone who ran a credit check with all of my personal information. He proceeded to order the phone and charge my card for $302.31. Then send the phone to my name to a totally different address when the person received it she forged my name. I called right away and had it blacklisted so she wouldn't be able to access service. I called the Fraud Department the first time he told me to dispute it with my bank I explained I shouldn't have to it's not my error. I kept on calling eventually I had to dispute it with my bank after waiting an entire month for them to resolve the issue. I then had to order another phone and once again pay out of pocket $302.31.
I had an even exchange for my phone. I ended up returning it on the 20th day which is my responsibility. I was automatically deducted from my bank account $254.99. I called and was told it was returned and in the warehouse and I should receive a credit in a couple of days. I waited 10 days as I know that they take longer. I finally called on November 22, 2018 I spoke to someone who told me on November 11 another customer support person said it was not in the warehouse. Of course she took no further steps to locate it. He said he found it and could refund my money. He said needed a supervisor to credit it to my account and to please hold. He was very helpful and followed up with an email and a call back,
The credit appeared it was for $219.99. I again called and spike to customer service and they said they would take care of ti. I waited a week then when I was unable to see a credit I had my bank dispute it.
This is the final straw I just saw a debit deduction on December 12, 2018 for $302.31. I called Xfinity billing asap. They told me they could see up to the current date 12/18/18 but were not able to see the deduction. I said I wanted to speak to a Manager or a Supervisor (there are never any around, either they are none that are highered. Or they just hire Senior Techs to save money). She said I can talk to her Senior tech I said no I needed a Manager or a Supervisor
She asked for my phone number in case we get disconnected. I was on hold waiting to be connected. She told me to bring my statement ti the Corporate Store in Burlington. Ma. I explained that you should be able to view this on your screen if your are current and I am not going to Burlington if I live in Concord. I will just dispute this with my bank. She said to hold on I am trying to locate one I explained I appreciated her efforts.
We got disconnected. Nobody called me back yesterday, last night or this morning. I have called the bank and disputed the money..
My point is that maybe the internet and the cable side is organized and functioning. The Xfinity Mobile side is unorganized, freely deducts money out of your account but has great difficulty crediting back the money???. The representatives not all most are untrained, transfer the call when they don't want to deal with a particular situation, they are rude and disconnect the call and know your phone number as you are calling a toll free number. Majority of the time they never call you back.. There are Never any Supervisors or Managers available .This issue of deducting money as they choose to and not returning it in a timely fashion. These employees who either lack training who's ineptness is pathetic. I have had it with the poor customer service.. Lastly I loose 4G when I am outside on many occasions. I am supposed to when I first activated my phone I should be able to see Xfinity mobile at the top I do not. If I go into mobile settings and into the phone settings then it shows mobile it says disconnected..
I am a very patient person. I am very tolerant . I am no at the point where this last charge has done it for me.
If I don't see this latest charge reversed plus a good faith credit of $50.00 by 12/21/18. I am filing a complaint with FCC. Again as you can see it's not about the money it;s about a great many more issues. Xfinity Mobile side needs to be revamped everyone needs to be retrained. I am agoan not saying that I have not encountered good Customer Service people who have assisted me. I have had enough of these errors and lack of judgement, deductions at the drop of a hat, Nobody accepts responsibility. It's a feeling of someone who takes you out in a boat( knows you can't swim) and leaves you in the middle of the ocean.
This is an analogy of how it feels to be a Customer of Xfinity Mobile Service.
Gail R. Sleeper

Ricardo Ricardo
from Dade City North, FL
Hi Good morning.
I would like to made this complain. Because on November I restart the services on my mother house. Account number 0740368057 on 11150 sw 211 st. Cutler bay. Florida.33189.
I pick up the boxes on the office on Miramar. They give me twice a box that as per technician that when to the house. Said that those boxes don't work on the area. I called the office and pick up another box and do no work either. The technician have to go to my house and stated that in order to work have to put one box that work in the area and took back the other one that you guys give me. My question is. Why I have to paid for some body else error. If your department give to me the wrong box and the technician have to go! Why your department not paid for the error instead of the costumer. It is not feir that we have to paid the mistake that your department cost to me in order to send a technician to solve the problems instead to give the right box and the technician don't have to go.
I would like that some one call me and explain to me this matter. I don't care if I have to paid for a service that I received. It's all about of paid something I don't deserved to paid because some body else foult.
Thank you
My name is ricardo ricardo
305 608-3373

leslie ritter
from Davie, FL
I bought a modem the last yr said it was good for internet and TV. I tried to add my TV services and was told I need to go to the Boost mobile to initiate the TV. I did that but had to go to 3 different stores to tell me they had no idea I was talking about. 4th store I got some info. bought and brought home. Did sign up, all went kinda
after 3 hrs. Then got into a movie and halfway no service. The lost movie never to be found again.
I will be canceling my service after the 30 days I signed up for,I will also deter anyone thinking of becoming a Comcast/ Xfinity customer. Also, I bought this modem from Boost mobile, They are no more trained then a rock could be. If you are offering these services I would think you would want to make a better impression for customers. Disapointed to say the least. No stars for you !!!!!~

Jeff Laatsch
from Logan, UT
There appears to be a MAJOR problem with getting the service the customer wants 'right the first time' : I have been a a customer for less than two weeks, and have had nothing but problems. Bad Customer service- chat window wise: Improper setup of my service, etc, etc, etc... the list goes on.
Writing a complaint letter to HQ and looking for another service: Will not recommend xfinity to anyone.

Madison
from Stone Mountain, GA
I purchased the internet and basic tv bundle on 11/26 and was going to do the self installation and tried to set up the equipment on the 30th. I could not get the equipment to work so I called customer service on 11/30 and was informed that the complex I am currently living at has not been serviced since 2006. He informed me that I should have been made aware of this. I was informed that I would have to have a technician come out and install the equipment for the $60 that I would have been initially charged. The tech came out 12/1 and was unable to complete the job so he sent in orders for a contractor to come out on 12/3. The contractor never showed up on 12/3 and I never received a phone call. When I called to find out where the contractor was I was informed that they had cancelled for unknown reasons and they decided to reschedule without telling me anything and that someone had given the tech the wrong number. They then said someone would come out 12/5 to do the work on the outside. I stayed at home all day and no one ever showed and I received no phone call. When I called about this no one knew what I was talking about and said that the job had been completed five days prior which it had not since the tech had only been out 4 days prior to saying that work had to be done on the outside. One of the agents I then spoke with said that the contractor had cancelled and rescheduled for 12/10 without putting a reason. After speaking with dispatch they then said that the person did in fact come out and completed the job that day which was a complete lie. Now 12/6 the tech came out and tried to work on installing the equipment and could not do so because the contractor did NOT come out and do the job that has been ordered twice now. I have now cancelled my tv services and am now just using the internet services because I am frustrated and fed up with this company. I have lost out on days of work and have had family members drive 70 miles just to be at my place so they could let someone in and when they do not show up that is completely unacceptable. I am completely disgusted with this company. There is a serious lack on communication between dispatch and customer service reps.

THERESA HILL
from Stone Mountain, GA
My name is Theresa Hill, 207 Aviary Lane, Dallas, GA 30132. My previous address with Comcast was 27 Abbott Road, Somerset, NJ 08873. I have been a valued customer of Comcast for more than 15 years.
On the morning of Monday, November 26, 2018, my television screen displayed an error code of RDK03087. It would not allow me to see my television. I know on several other occasions (storms etc.) you are advised to unplug the cord from the cable box so it can reboot itself. Therefore, so I did this several times and still no service. Later that afternoon, I tried again and the code RDK03087 still appeared. At that point, I realized I could not resolve this problem on my own and needed to contact Comcast Customer Service.
Wednesday November 27, 2018
I called Customer Service and reported the issue. The Customer Service tried to send signals and advised me to unplug the box. After Customer Service being unsuccessful to restore service, I was given a technician service date of Thursday, November 29, 2018 from 8:00-10:00 am EST.
Technician James Brisson arrived checked the outside premises, replaced the box with a wireless device and was able to restore service so it seemed.
Evening of Friday, November 30, 2018
On the evening of the above-mentioned date, my television had now two error codes: RDK03087 and Netflix Code NW-2-5.
I called Customer Service on Saturday, December 1, 2018 again to report this problem. A technician by the name of Danny Bobo was scheduled on Sunday, December 2, 2018. This technician inspected the outside and changed the box to another box. Again, I was assured that this should resolve the problem.
Monday, December 3, 2018
Surely the next day, December 3, 2018, both error messages appeared again. Therefore, I called Customer Service and alerted them again of the problem. I expressed my disappointment and then asked if a supervisor would be able to come and resolve the problem. I was assured a supervisor would be on my scheduled visit, for Thursday, December 6, 2018 between 10-12 am. A representative by the name of Dennis from Comcast contacted me and told me he would be my point of contact during this matter. He advised me to call him at 866-639-6215 after the technician leaves on Thursday.
Thursday, December 6, 2018
Thursday, December 6, 2018, I called Dennis to alert him that no technician showed up for the appointment. He says an automated call was placed to me at 9:30 am and that I canceled. I said I did receive an automated call at 9:29 am. However, the automated service call said if you want to keep your appointment no further action was needed so I hung up as I have in the previous calls received. He insisted that the service said I canceled the appointment. I advised Dennis that I would not cancel this appointment. I needed service restored. Dennis said he would try to get a technician out today but doubted it. After I spoke to him, I received a text stating that my next appointment would be Friday, December 7, 2018 from 8:00-10:00 am. Then another text came with an appointment for Thursday, December 6, 2018 between 1:00-3:00. A few minutes later Dennis called to informed me a technician would be out today from 1:00-3:00 pm.
Tyrone the technician did arrive today at 1:52pm. He asked me questions and listened to my concerns of what I've been going through. Tyrone changed the box and stayed a while to see if I would experience another incident. I was grateful for him to come. I told Tyrone how this experience has affected me greatly and how my faith in Comcast ability to resolve this issue in a timely manner has been severely disappointing. This experience has shaken my confidence if I will have service from day to day. I hope this time the problem has been resolved.
As a valued customer, I would greatly appreciate a letter of acknowledgment of this unfortunate experience and to be compensated for days of interrupted service.

marie linzy
from Hammond, IN
I recently reviewed my bill and found a 10 dollar charge when I investigated the charge I found that they were charging me for a camera I did not have when I asked for a credit they informed me of a poicy they had that would only allow credit for 4 months. which I feel is unacceptable they have been charging me this cost for 11 months AND I WILL ONLY GET A 40 DOLLAR CREDIT. Review your bill in detail every month

Linda Matos
from Punta Gorda, FL
Continuous Internet access delays, calling customer service weekly, speaking with various people regarding credits no credits have been a private Applied to my account. Bill increase without notification.

Susan Miscally
from Venice, FL
THIS IS ALSO BEING MAILED TO 1701 JFK BLVD., PHILIDELPHIA, PA 19103
I currently have two Comcast Xfinity accounts under my name (Susan Miscally) and cell phone number (404-217-1669). Through four different calls from 844-251-3974 in the past ten days, it has come to my attention that there is a third party who has an account with my cell phone number, too.
1. November 14, 2018 at 7:08 pm a message was left on my phone stating that they were calling about an open service order because a monitor found issues with service
2. November 17, 2018 at 8:27 pm I listened to the message from item 1 above and returned the phone call. I stated that I had received the message and needed to set up a service call. I provided my phone number and mailing address as shown above and a service call was set up for December 1, 2018 between 1 and 3 pm. This call was not linked to the other account because I had no knowledge. They simply took my name, address and account number and set up the service call.
3. November 24, 2018 at 1:29 pm a message just like the one in item 1 above was left on my phone.
4. November 24, 2018 at 5:11 pm I received another call which I was able to answer. I believe the man told me his name was Eric Roberts and he told me the same information as previously stated. I explained to him that I already had a service call set up for December 1, 2018. He then asked is this (don't remember the name) and I said no. He even spelled it for me, but as I was shopping, I wasn't able to write it down—wish I had. He then gave me the service address and asked if this was my address. Again, I told him it wasn't. I explained that someone else must have my phone number listed on their account (probably a typo). I asked if he could remove it and he told me he would transfer me to customer service.
I spoke with customer through his transferring my call and was told that they do not have the authority to remove a phone number. I explained that someone has to have the authority to correct a phone number. I left the store where I was shopping and stopped by my local Xfinity store and was told the same thing. The girl there put in my cell phone number and pulled up three accounts. Mine, my mother's whose I set up and pay for, and the account of someone living in Georgia. I attempted one more call to customer service and was given two options: (1) put a no call on my account so I would quit getting harassing (as I think this is now were we are since I have had 4 calls in 10 days that are about someone else's account) or (2) I could change my cell phone number. (Who would want to change their cell phone number that they have had for more than 25 years?) She also told me this was an AT & T issue. I asked numerous times to speak with a supervisor and I would be placed on hold and the girl would come back on the phone and repeat my two options. I explained no less than three times that neither fixed the problem. I said again that there had to have been a typo when someone entered the other person's phone number into their account. I suggested contacting the other party via an email address or mailing address to have them verify their phone number. I was told Comcast's policy did not allow for contacting customers. How can this be when they have supposedly called them 4 times in 10 days? She also refused to give me a mailing address for this formal complaint. She said I could look it up on the internet.
I believe this to be nothing more than someone hitting the wrong key when entering information and I know there is a supervisor/manager who can fix this problem. I would appreciate someone with some authority contacting me to get my cell phone number off the account of whoever lives at the Georgia address showing my cell phone number.

Beverly Walton
from Chicago, IL
I HAVE BEEN OVER CHARDGED FOR PAY PERVIEW PROGRAM WHICH I DID NOT WATCH ON 10/7/18 I WAS NOT IN TOWN.I SPOKE WITH A REPRESENTATE AND SUPERVISOR ON 11/19/18 THEY WERE NOT HELPFUL AND STATED THAT I CANNOT HAVE CHARGES WAIVED.I HAVE BEEN A LOYAL COMCAST CUSTOMER FOR ABOUT 8YRS AND HAVE NEVER ORDERED a FIGHT AND DID NOT ON 10/7/18.IF THESE CHARGES ARE NOT WAIVED I WILL BE DISCONTINUING MY SERVICES WITH COMCAST.I PAY MY BILL EVERY MONTH TIMELY AND I AM VERY DISAPPOINTED IN YOUR SERVICES.

Chris Johns
from Spencer, VA
Comcast does not have a diversity programing, expect parent to pay for kids programing, and what I expected of music artist, all videos ever made on demand, don't down videos just because of online, Korean music like AOA isn't there and Arab programs, there's no brown people

James Crawford
from Lorton, VA
We authorized Comcast to port 304-725-8929 from Frontier on 9/24/2018. This was to be the in-service date with Comcast. However, due to faulty preplanning by Comcast, the service could not be installed and is not installed as of this date.
However, a faulty port did take place on that date, taking the internet service and a portion of our voice; we can call out, but not in.
Three weeks later we now have a Comcast line to the house, but when we called for a date to complete service to our home, we were told our service order had been cancelled. Comcast/Decisive employees apparently had failed to note for the system that the install date was a bust. Comcast's system dumped our order for service after 7 days after the 24th.
We also discovered that Comcast cannot find our number that was ported. Frontier says it has no record of the requested port, but that it appears that a partial or faulty port was in fact made. They say they cannot help because of the port; only Comcast can.
We are requesting that are number be found (304-725-8929) and returned to Frontier so we can have service while Comcast attempts to provide the service that we asked for.

The mobile division is lousy called two weeks ago about my SIM card locking up and was told no way to solve other than getting a new SIM card so I placed an order for one with them that was two weeks ago . Then called back to complain I didn't get it, they said they would send me one it's been a week and still niether card has arrived.sadly no issues in sending me a bill statement. Wild one part of that division works very effectively. If it weren't from the community being obligated to Comcast due to wiring layed out . I would get a different service.

Debra Francis
from Pooler, GA
Why is it that when you do update, you take away the best features, first it was the info on the stars, now it's the current event during pause. I really enjoyed those two features, as well as my guest, please bring them both back.

Jason Todd
from Newark, NJ
Horrible customer service. Racist and rude. No improvement.
East haven location In Connecticut.

Richard Reilly
from Hollywood, FL
Broken waterline on August 22. Investigation results determined Comcast cable responsible. Called daily, given ticket #047561880. Paid bills in excess of $4000. Driveway repair estimate $2500. We're told every day someone will call. No response!

Todd Shearstone
from Milwaukee, WI
I have had the unpleasure of having to call for the past 3 weeks to resolve a spam/junk email issue. I mark each mail as spam, i've set up over 25 filters to re-direct such spam and delete it only to have the number of junk email increase two fold the next day. My calls average 50 minutes and still no one can fix it.PLEASE ADVISE A FIX ???

Elinor Monteleone
from Maple Shade Township, NJ
I hope the Roberts and Cohen families are enjoying my money. Last month I need to reset my TVs at least 6 times and then waited until it finally came back. I was thrilled when I received a 56 cent discount on my bill.
So far this month Channel 3 was down all day and most of the night. I have just waited through another X1 platform outage which happens at least one a week. I am anxiously awaiting my discount this month so I can add it to the 56 cents from last month. Soon I'll have as much money as the Roberts and the Cohens.
Now I have to wait for an administrator to approve my e-mail. Comcast has got to be kidding.

Deborah Washington
from Decatur, IL
You never have anything interesting to watch on tv , not even on the weekends but yet you are charging high prices for the bill every month..what is going on?..I cannot find any descent movies that are free not even on infinity demand..nor when i have to pay for movies and the ones i would like to watch is not even on the paid services or the free movies...On saturdaysit's even worse.....whoever the tv programmer is...they don't know what they doing....

Poor customer service rude and racist east haven facility

Lisa Dave
from Laurelton, NJ
Billing bait and switch signed up for 2yrs price up in one year they breach their contract yet charge early termination fee been a customer for 15 yrs tired of the lying switching

We have had NO service on 2 of our 3 boxes since August 1, 2018. I have called Weekly since then to have this fixed. Today is October 6, 2018. Still no service. Your ARE Thieves.

Douglas Clasen
from Aurora, IL
I'm a senior citizen and my wife and I enjoy TV as it's our only form of entertainment. Recently our DVR broke and I took it to the Comcast store for a new one. I did get a replacement but they informed me that my rate went up$10 per month. They said it was because of my promotion had expired. I asked the if I didn't bring in the broken DVR would my rate still be increased. They said no. I've had time think about this issue and I am very upset They raised my rate because I exchanged equipment. This is totally inappropriate, dishonest and very unethical....I've been with comcast for many years and have had several complaints about billing. Comcast has no programs for seniors. I'm on a fixed income and can't afford $185/month. In March of 2019, my agreement with comcast expires. At this point I will have to discontinue Comcast. Unless Comcast attitude and dishonesty changes, I will move on.. My next step is to inform NBC response, to investigate this issue. Hopefully they will make this issue public. I have also emailed all our friends and neighbors to be very careful in dealing with Comcast. I expect to have an immediate response from Comcast
Douglas Clasen
Account #: 8771200600132647

MAGNIFICAT HOME HEALTHCARE SERVICES, INC.
from Pearland, TX
Our Internet and telephone lines has been terrible for the past several months now. Internet and telephone connections are very poor, which affected our day to day operations, and failed to meet deadlines. Internet and telephone connections are always on an "on and off" mode. When this thing happened, we are unable to even call Comcast due to no telephone connections at the same time. We have to use our personal cell phone to contact the Comcast. Comcast will just say, "we will send a technician". When the technician showed up, he can't even diagnosed or resolved the problem at once. And when it was resolved, the Internet and telephone lines will work for only a few days and then back again with the same problem. With this kind of very poor service, we think we are entitle for a refund, since we are losing money, customers, and time. If your services will continue to be like this, we have no other options but to switch to another company. Dealing with this company is an absolute nightmare and headache. We are very unhappy and very frustrated.

jack cooper
from Canton, MI
I don't need a commercial with a child NOT SPEAKING ENGLISH (Swahili) explaining to my kids why he can't learn to speak English living in our country.

Edward Eckert
from Lombard, IL
Switched to xfi from regular comcast service.
Xfi not ready for Prime time
Have had 3 tech visits and have been to service center at least 3 times
I am on my 4th set-top box with dv r
I am on my third modem
Both in the last 2 weeks
Finally everything seemed to be working right for a while day
Until today when now 1/2 of my wife's recordings have disappeared
Dvr says 11% full and recordings gone
Try to change save settings and get xre-06027 error code

Jon Bramlett
from Brunswick, GA
To whom it may concern,
We continue having issues with our internet and our cable signal, even after your tech came out and made "repairs." Speaking of repairs, I thought you'd like to see how your technicians leave their finished work in my yard. Splice repair was made over a year ago (cable still not buried) and the technician threw their trash up in my yard. Technician that recently came out left his trash by the cable box in my yard as well; please see the pictures attached. I requested the cable be buried, but it's still exposed. The trash is still in my yard. Considered upgrading our service to Xfinity, but I don't have any positives to work off of. Id like these issues resolved.
Acct # 8495744041043546
Amy Houston
Jon Bramlett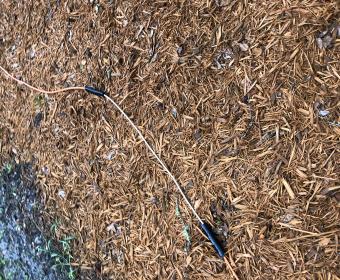 Joan Hein
from Hollywood, FL
You have an unsafe driver that is putting all south FL drivers at risk. Whether he was texting, talking on the phone, or just a bad driver; he should not be in a killing machine. Blocking and intersection which stops all other traffic, can and should result in a ticket. This driver must be at least reprimanded for his driving habits before he causes a "road rage" incident. Which we all know that never ends well. The blocking, was only one infraction I witnessed and photographed. That happened 8-1-18, at 6:22pm just south of the Dade-Broward County line on University Dr in Miami Gardens. He pissed off many drivers, just by the sound of horns blowing. He drives a small bucket truck, FL plate GBC 796, truck #15508. This complaint is also being sent to the other proper authorities. The photo is available upon request. This is not the only driver of yours that needs to obey the traffic laws. Get control of your fleet - NOW!
jh

Dawn Thompson
from Milford, DE
I signed up online for cable and enter net and 100 dollar visa gift card and now I being told I'm not getting the gift card because they screwed up my package that I signed up for .i think this is wrong and I should get the 100dollar gift card . They told me I would get it in 3-5 business day and I didn't get it so I called them and they said I'm not getting it . I got your. Cable and enternet and I have to pay over 70.00 a month for it now for two years I think it was a scam and it's not rite that they put a promotion online and then reneg on it

Dawn Thompson
from Milford, DE
I signed up online for cable and enter net and 100 dollar visa gift card and now I being told I'm not getting the gift card because they screwed up my package that I signed up for .i think this is wrong and I should get the 100dollar gift card . They told me I would get it in 3-5 business day and I didn't get it so I called them and they said I'm not getting it . I got your. Cable and enternet and I have to pay over 70.00 a month for it now for two years I think it was a scam and it's not rite that they put a promotion online and then reneg on it

Annette Waldkoetter
from Seymour, IN
I am trying to get my aunt's phone service back on and no one will talk to me. My phone number is 812-522-4592, She is blind, 97, lives alone and her medic alert necklace does not work unless the phone works.

Jeffrey Diehl
from Parker, CO
My Mother has comcast and her bill went up 7% from last month for her land line. I spent 38 minutes with customer service (what a joke) only to he hung up on. Next I tried a live chat, I finally gave up. I'm on hold currently with the loyalty department. HEY COMCAST. ever wonder why cell are so popular? YOUR SERVICE SUCKS. Time to file a complaint with BBB.

marie vance
from Cordova, TN
i am seriously considering cancelling Comcast as you are going up on my bill from 173$ to 233$i w would like to talk to someone in America who can help me Your rep told me you couldn't work with me until I received a bill for the new amount. Don't expect to hear from
you but wanted to express my opinion

AT&T Sportsnet and all other sport channel are unavailable to view thru Xfinity Stream. As much money as I we pay for service we should be able to view the sport(s) channel(s). I've contacted AT&T and was informed that it's up to my TV Provider Comcast/Xfinity to give the customers access to sports channels. Come On......

I had a guaranteed appointment this morning 7/5 with a Comcast rep who was supposed to arrive between 10-12:00. I received 2 automated calls confirming appointment. I waited while on vacation for 105 minutes expecting their representative to show up. At 11:45, without previously contacting me, I received a text that my new "guaranteed" appointment was now 7/6 between 3-5:00. I called their customer service who responded there was really nothing they could do to get someone out today to accommodate my schedule and sometime things happen. So unacceptable.

Gayle Neveloff
from Miami, FL
I have been a Comcast customer for over 20 years. I had no complaints, but as of May 4, in which I payed my last bill with my checking acct. and you have always excepted this, on June 4, I was declined and I was told it was Comcast problem with me and some other people. they said they would fix it and it would be a few days, I pay everything with this checking acct., and never had a problem. well the problem was not fixed. I tried to pay yesterday July 3rd and the same thing happened again, nothing was fixed. I will go and pay tomorrow at Adventure , but if this problem still exists , I will then switch my cable company. Maybe Comcast doesnt care because I am one person. but I dont think you would like to lose business of any kind. I am very disappointed in Comcast. plus one of your Supervisors were suppose to call me back , they never did, his name Jefferson Silver. I hope you can resolve this matter. so I can continue to be with Comcast. Thank you for your time in this matter. Sincerely Gayle Neveloff

Yolanda Owens
from Lansing, IL
I'm very disappointed at the level of care and concern I received from your company!!!!! I've been a value customer with your company for a couple of years!! I've always made my payments and to be treated in this matter has definitely made this experience undeserving! my account number is 8771400510167879 and if you look at my account you'll see we've always paid our bill. Just starting with year alone payments made was 01/07/18 $232.43, 02/0218 $232.43, 03/02/18 $236.21, 03/16/18 $236.21, 04/14/18 $206.54....
Now in March you notice I made two payments...Plus I decided to add two additional camera to the two I already had. I set up the instillation date 03/17/18 between 8 and 11am however when they never showed up I called and was informed it was never scheduled, because I'm a valued customer. The installation fee and the cost of the camera will be waived. I spoke with Gabriella id# 187, I spoke Alex on April 30th. 2018. They both saw in the notes that the camera and installation fee will be waived. As of May 9th my bill has gotten to $677.08 and there is a list of six cameras on my account, and I've only ordered two. June 6th the bill jumped to $880.88. When I called May 25th I spoke with Chantel I asked to speak to a supervisor Katrina #1009060. She informed me that they will move all false chargers on my account, but she had to transfer to customer solution Joey #5080. I was informed that I will have $441.51 credited to my account. However on June 23rd I spoke Kamani #1947228, she transferred me to her supervisor Delano #12948, he informed me that my bill jumped to $1,000 in May, and i had a choice to make a payment or loose my service. As a valued customer how can i be charged a $1,000 and all i have is internet, cable, and security. This is the most unheard of outrages false chargers I've ever seen in cable business.
Yolonda Owens
708-654-3417

Gary Barnes
from Sykesville, MD
tv cable out only local channels comcast have their off the hook. NO customer service at all. I will be calling billing for a refund for however many days we go without the service we are paying for.

Shirley Bozdeck
from Castro Valley, CA
This is the second time we have tried to get Comcast. WE CANCELED AGAIN TODAY. Each time Comcast came out they said we needed a cable connected to our house. After the first person from Comcast comes out, WEEKS go by and nothing happens, no one calls. I have had to call Comcast many times to get a report as to when we would get service.. I've spoken with a "Doug" once and have called him several times since June 5th and he does not return my calls. As far as I know, nothing has been done and it looks like Comcast does not want our business. .
Your Customer Service is awful.l

James covey
from Hampton, NH
I have been waiting for 2 months to have my cable put in the ground since it was damaged by the winter. It is laying across my and my neighbors yard. The dig safe and tv flags have been up for weeks, I have called repeatedly and have been told they will call you or be out tomorrow. No calls, no repairs. Time to mow the lawn and we are unable. I have reached my breaking point and will have no option but to cancel comcast. I have been a customer for over 20 years but unless I get a response i will have to cancel.

MY SERVICE WAS CUT OFF 24HRS BEFORE I WAS SUPPOSE TO MOVE. I CALLED AND SPOKE WITH SOME ONE AND THEY SAID I NEEDED A TECH TO COME OUT AND FIX THE ISSUE. WHICH WAS NO CHANNELS WAS WORKINH. I WAS SCHEDULED FOR SERVICE TECH TODAY 04/19/2018 FOR MY TRANSFER TO MY NEW PLACE. I HAVE BEEN WITH OUT SERVICE FOR OVER 1 WEEK! THE TECH LIED AND SAID HE CAME TO MY HOUSE, WHICH HE NEVER SHOWED UP OR LEFT A SERVICETICKET ON MY DOOR. HE DID NOT ANSWER THE PHONE WHEN I CALLED HIM EITHER. IM STILL WITH OUT SERVICE!!!!!!!

Rita Trevethan
from Aurora, CO
ongoing internet connectivity issues, have had technicians out, tickets created and when no one comes to fix i call in and find out ticket was marked resolved.
tired of the run around taking my business elsewhere
Have feedback for Comcast?
Thanks for your feedback!
Sorry. Please try again later!