CenturyLink
CenturyLink Complaints Continued... (Page 4)
246+ reviews added so far. Upset? Call CenturyLink corporate: 1-866-904-1817

Ken Clark
from Tacoma, WA
On July 22, 2015 a truck struck a low hanging Century Link line located at North 43rd & North Alki Streets in Tacoma, WA. The impact on the Century Link cable damaged the Tacoma Power utility pole it was hung on requiring replacement of the pole. Code requires lines across thorough fares be no lower that 15.5 feet above the travel surface. The measured height of the truck was three feet below that requirement, meaning the Century Link line was out of compliance. Damages from this event total $4,597.59 for replacement of the pole, which the Utility is seeking to recover from Century Link.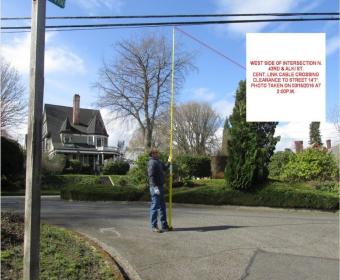 Loretta Schulte
from Wentzville, MO
My service started on Jan, 8th. I kept waiting to get a bill. The people who live in the same apt. building said they were slow in sending out bills. So I waited until March and started chating with customer service people. they all told me the same thing the bill was in the mail. I never got a bill. On Sat. 26th of March I chatted with a man and he told me I was set up to pay on line. Now that was news to me. He told me how to look at my bill on line. He was right I had 3 bills on line.
And they were wrong. I was being charged $44.95 a month. When I signed up I was told It was $39.95 a month plus they would give me a discount. Well that never happened. Today I was chatting with a person to get this taken care of and I was cut off because they can only spend 5 minutes with each customer. Then I called a live person I told them I was not going to pay the late fee charge because it was not my fault. She agreed to that but the rest I had to pay. I had no choice since this is the only service I can get at this apt. complex. this company is nothing like At&T. You knew what you were getting and for how long. I don't know if I am under contract are not. I guess I will find out someday when I try to cancel out. LS March 28 2016

Diane Goodman
from Fort Myers, FL
I called CenturyLink phone support to ask a question and they informed me that they have not received payment in 3 months. I had records of payment being made and asked why I was not notified of this and I had to call in to find out that they were having an issue with my acct. The rep (who I could not understand because they did not speak English) told me they do not contact customers regarding this. I am in customer service as well and I would NEVER have let an account go that long without some kind of contact-very poor customer service. After they found my payments and I had to do THEIR work by sending confirmation of payment history I am now getting a bill after I terminated my service with them.

David Fuller
from Denver, CO
I just spent half an hour plus, trying to pay my internet bill that was due today. I've paid it online for more than a year now, but it's gotten increasingly harder to do. First, Century Link will no longer honor my American Express credit card. Then - I find today that a fee of $3.50 is being charged to honor any other credit card. The only other online option is to give Century Link direct access to my bank account. That's something I prefer NOT to do for ANY company. I then attempted to pay the bill via telephone, using the automated system.
As a side note, It informed me that having a real person process my payment was only possible during weekday business hours and that would also cost $3.50. In my google searches, I had previously seen that listed as a "convenience fee" when paying in person. Next - while entering the only credit card information that Century Link would graciously accept - I quietly said something to my wife, who happened to be in the room. The speech recognition system replied "Was that a no?" A "no" to what? There was no question asking for a yes or no reply. Not knowing how to answer at that point, I said nothing. It asked again "Was that a no?".
Without a response from me, it then explained to me that it would normally transfer me to an agent, but agents were only available during weekday business hours, and ended the call. So - I had to call again, start from scratch, navigate the automated menu again, and re-enter the account number and credit card number. This time, having been previously burned, I remembered to hit the "mute" button on my phone. I finally was able to get the bill paid - I think. I did receive a confirmation number, so I'm hoping for the best. Bottom line: It shouldn't be - and hasn't been until now - this hard to pay my bill. Century Link has stopped honoring my American Express card entirely and wants to charge fees for online processing of other cards or to have an employee assist with payment. As a customer, I shouldn't have to jump through hoops and beg Century Link to "accept" my money. I may very well find another ISP - even if it's more expensive - and drop Century Link. The good news there will be, they'll no longer be burdened with the processing of my payment.

Beau M. Reynolds
from Seattle, WA
I have been with Century Link for year's, I have transferred their service at least twice abiding to their contract terms. For the last 2 months all of sudden if my bill goes past due for more than 10 (ten) days they have shut my service off and I have had to contact customer service to have my service reinstated with a late charge and a re-connection fee. This last go round when I talked to a customer service rep who are typically rude, I finally asked how to cancel my service and was told quite frankly that "You are under contract and if you break that contract that there will be a penalty charge" at which time I was told "Pay your bill and get your service turned back on".
Today is 3/11/16 (I paid my bill on my pay day like every month) and my "Past Due Bill" of $96.?? is due on 3/12/16? Long Story short, apparently when you have a "contract" you are no longer eligible for decent customer service, you have to take what ever they say and pretend that the snotty little girl you are talking to has not looked at your history and would realize that I'm one of the reasons that she has a job.

Jacquelyne Mayo
from Hillsborough, NC
The customer service was so horrible when I first reached out to receive Internet service that I cancelled the service. The technician showed up anyway. I work from home using CenturyLink as my Internet connection but the signal was not strong enough for what I was trying to do. My father had CenturyLink in his study and I was using it for my room as well. I wanted to get my own line...hoping that would help and the technician said that I should switch to Time Warner Cable because the signal out here with Century Link was not good and installing a link to my room would not help. He could not believe that I lived in this neighborhood and kept asking me if I was sure that this was really my home. (Which was intended as an insult because I am a person of color.)
I never let him inside my home and sent him on his way. Weeks later I received a bill for services and had to wait 45 minutes to get them to take it off of my bill. Now, 3 months later, they want to charge me 100 dollars for a modem. I never received a modem. I believe that they have a rogue technician...but I never received services nor a modem. Bad Internet service was the reason I ordered service, bad customer service was the reason I cancelled. And once again, I am still on hold another 1 hour just to take charges off of a bill for services that I did not receive and equipment that I never took possession of. This is a rip off.

Bibi
from Minneapolis, MN
I talked to Tia (Supervisor at Centurylink who refused to give me her last name) on Thursday February 18 2016 about the fact that I was charged for a modem given to me for free during the subscription of this account due to frustration of an earlier account that was not setup on time as you will see in the chat below or attached between me and the person who helped me setup this new account.
As I was talking to Tia, she was bent on the fact that Centurylink does not give modems for free and refused to give me the opportunity to send her the chat notes I had with the person who got me set up as you will see in the notes. Rather she expressed excitement cancelling my subscription when I asked her to.
Just to note, she was very excited informing me of the extra charges I will have to pay as a result of the account cancellation but will not let me send her the chat I had with your agent. To the person that will be reading this email if not you, I plan on tracking down the email addresses of all Centurylink execs. and forward this complaint to them even if it means on twitter. If Tia thinks Centurylink's revenue only depends on corporate accounts then I will proof her that my subscription counts.

R. William Pratt
from Pataskala, OH
5-day service outage beginning on or about 12/24/2015. I had to contact the CenturyLink CEO to get repaired. Ultimately repaired, but I asked for a credit for the lost service during the period. Was promised the credit would be done, and initially it was. However, on the subsequent bill, the credit was treated as an "underpayment" and charged as such. Contacted the rep who originally stated credit was applied at least three times at the email address she used to contact me. NO RESPONSE in the past 4 weeks. This is not the first time such annoying problems have occurred with my service and account. The year before, we were without service, both phone and internet, for about 5-6 months.
Dealing with CenturyLink is a near impossible challenge and has caused us intolerable problems and consternation. Internet speed was the slowest despite serviceman's insistence that a higher speed was available for our location. After months of constant emails and chat sessions, a rep found our location wasn't even on their system. He input a code which immediately identified our location and at the same time increased our internet speed which, while available, is still the slowest for our location (rural). Problems piled up over and over until they were somewhat resolved - after 6 months, which is unsatisfactory. Then this outage occurred last December, and we are still trying since to get the credit we deserve and was promised.
This may seem to be a small problem to CenturyLink, with a small amount of money involved, but the ongoing communications with CenturyLink is extremely below the average service that should accompany a business such as this - a monopoly that has its customers at its mercy. Instead of having to undertake a major effort to resolve such problems on an ongoing basis, intead, for once, I'd like to just simply get my $15.75 credit without so much ongoing drama in a more expeditious and effective and efficient manner instead of having to constantly resort to contacting CenturyLink Company executive officers at the highest levels.

Joanne Gabrielson
from Portland, OR
I signed up for a 3 year price lock for phone, internet and directv for $94.94 a month, plus tax. I have NEVER paid less than $120 and when I called I was told that Directv was the problem. When calling Directv, they told me that since I signed up through CenturyLink, it was their issue. Oh my God, what a scam.

Dona Smith
from Clifton, TX
I have had CenturyLink as my internet provider for nearly 4 years and have never had uninterrupted service. It cuts in and out throughout each and every day. I have called numerous times and written numerous emails and, to this day, CenturyLink has been unable to provide service. I had CenturyLink for my home phone line, but had to go with another provider because it never worked. We could make outgoing calls, but could not receive calls.
My mother had CenturyLink internet and phone at her home across town for 10+ years and had the same problems. I have been using the internet in my home since dial-up in the 80s and never had a provider, until CenturyLink, who could not give me uninterrupted service. I'm not sure CenturyLink should be called and "internet provider" since they don't provide uninterrupted access to the internet. If Hillary Clinton had used CenturyLink as a provider, she would not be in trouble now as her "top secret" emails would never have been sent/received. Below are the two most recent email complaints I have sent. The problem still has not been fixed.
Why doesn't CenturyLink get out of my town and let us get a real internet provider. For 1 week after my last complaint, my internet was fairly dependable. Of course shortly after that I was watching a movie at 1am and, of course, wasn't able to finish it. The same thing happened the next night. I'm guessing that CenturyLink believes it is ok to take down a signal in the middle of the night because no one would be watching in the middle of the night. Wrong. I need my signal available 24/7. I must not be the only one complaining as I see the CenturyLink truck in the neighborhood. When that happens, the internet connection only gets worse.
After my last complaint, a tech called. I didn't answer the phone because I don't generally answer for #s I don't recognize unless I'm expecting it. He left no message (I figured it was a sales call). He called again the next day, left a message and said he would call again, never did. Last night about 12:50pm, the signal kept going on/off so, of course, I wasn't able to watch TV. It had been on/off all evening, but I completely lost the connection for some time. Today, it hasn't been on more than a few seconds at a time. So, again, I can't use it to connect with family or friends or conduct business. Heck, I can't even send in a complaint to CenturyLink. Oh, and guess what.
There was a CenturyLink truck in the neighborhood yesterday, so today's inconsistency isn't entirely unexpected. Do something, please. There is no reason that you can't provide quality service. I am paying for it and I am entitled to it. You promised to provide quality service, do it! CenturyLink sends me an advertisement every week asking me to upgrade. I am not ever going to pay more for service that you cannot provide. Fix it. Fix it now.

Janet Lind
from Gilbert, AZ
We signed up for centurylink bundled service last July. At that time there was a $100.00 gift card offered for doing so. In October I received an email that the reward was on its way. Today is January 29,2016. Still have not received the $100.00 gift card. When can I expect it?

Toni Lawson
from Omaha, NE
I called on yesterday and the girl (did not get a name unlike me) was rude and after being rude she hung up on me. Today I chatted online and Terlean B was a great agent who followed what I needed. However Terlean was unable to resolve all of my issue so she gave me a number ot loyality dept who she said would be able to help. Called waited on hold for 10 min someone picks up the phone and says nothing, so I kept saying hello eventually he says may I help you. What happend to thanks for calling this is etc etc? His name was Darrius beyond rude young man. I told him I would prefer to speak to someone withou a attitue and back on hold I go for another 10 min. I have never been treated so bad as to when I call into Century lInk. This started day one I ask myself why am I stil here? I have several other options to provide me withmy needs at a lowere price are the same.

Rene E Pettit
from Spokane, WA
I received a bill that I did not make! Then it went to CenturyLink collections. I have proof that I NEVER lived in Spokane Wa. I'M a victim of identity theft. I have a police report that states this. When I called the collection company they said I was lying and I have to pay this bill. I also tried calling century link and to report the mistake and I was a victim of identity theft, the customer service person didn't believe me either.
So this person is using my maiden name. I've been married for 10 years. My identity was stolen approx. 2001 and I lived with my mom at the time. My mom said that every person should be photo graphed when they sign up and their pic shows up with there account so someone can prove who they are. Also setup a security code word for extra security.

Ignatius LeFey
from Minneapolis, MN
I have a CenturyLink complaint – each day, I receive approximately 15 calls from the following number: 201-402-2298; they do not leave a message and when I answer the phone, it's an automated recording thanking me for going to their website; I never hear the first part of the message, only the ending; Weekend calls also happen but it's no 15 calls, more like 6 calls. On my phone, I do not accept solicitors so they need to press one to continue. I have made several attempts to call this number – choosing option 1 to have English; and then I get a repetitive message telling me that my call is being forwarded to a CenturyLink agent. This never happens. Could you please let me how I get them to stop calling me? It is quite annoying.

When Century Link tried to bill my card doing an ACH withdrawl using my account and routing number, they submitted the charge to my bank using my email address instead of my name. My bank refused the charge citing the wrong name. It took me being passed around to three people when I called Century Link to get help. I was not going to pay the extra $25 fee because of their mistake. Today I tried to redeem my reward of a $100 visa card. I tried several times entering my "campaign code" as well as my Century Link account number. I kept being run around in circles with this and I am unable to redeem the reward. I feel like this is fake just to get people to sign for service through Century Link.

Jack Dietz
from Jefferson City, MO
Called CenturyLink billing department to complain and then to cancel service because bill keep going up. Their retention dept said I wasn't getting all the discounts I should be and my bill would be lowered to $135 a month well just received my bill and it went up to $277. This company trains it's people to lie to customers stay away from them at all costs. Horrible practices by the corporate office.

Michael McPheron
from Aurora, CO
I canceled my order for CenturyLink's product but they hijacked my phone any way. Then I had to pay to get my line back to Comcast. Then CenturyLink billing department sent me a bill and I told you that I did not want the service so they sent me a bill for it. Then they put a hit on my credit which I disputed but no one has called me from customer service or the CenturyLink corporate offices. I'm about to engage a lawyer to sue for damages.

Matt
from Fayetteville, NC
Like a lot of people here, my experience has been awful. Actually, the customer service people have been ok, it's the techs that don't show up. Seriously, I make an appointment for a tech to come out, take a day off from work, and they don't show up. Nothing. Four days later, they decide to show up. Problem is, they still can't fix their crap internet. Never thought I would miss Charter, but at least it worked. Centurylink customer service department is just awful. Sadly, I've heard satellite is even worse.

Dan Wright
from Federal Way, WA
A salesman representing Century Link and direct TV said I could get both items for less than Comcast and I would have a 3 day cooling off period by mailing a letter enclosed with my paper work declining the offer. I declined the offer on the weekend and Century Link had already hijacked my phone from Comcast. The century link phone would have been great for a hermit cause no buddy could call in on my phone. I even enlisted a Consumer Complaint Investigator from the State of Washington Utilities and Transportation Commission. I received Her letter back today saying your cancellation request was received after the order for service was completed July 31,2015. The date of post mark ended service before July 31,2015. This multibillion dollar Corporation took advantage of me and refused to pay me back. The phone didn't even work! No calls could be made to it! There salesmen enticed me with the promise of a 100 dollar Visa rebate card when I signed up. I have no idea what happened to that. I do no this is a multibillion dollar company getting rich off ripping off Senior citizens!

I suppose to get a $100 prepaid visa card they told me it takes 4 to 8 weeks to get it which I know that is a lie and bull and they are commenting fraud and a scam so I don't trust this company. I want to see my prepaid card in my mailbox first before I pay them one cent.

Patricia Kay Youngson
from Denver, CO
I got my CenturyLink cable service via internet. I did not see the contract (with the year and a half requirement to stay with them or pay $20/month if leave. I have telephone service and internet via CenturyLink and kept hearing how much I would save if I added the TV dish service. Someone quoted me $10.00 savings but when I actually did add the Dish (Direct TV) it was only a $5.00 savings. I got the Choice channel package, which was the only thing I was offered. A few months later, I realized that the Select was cheaper and changed to that. The person who did the change did not tell me that (for some reason) going to a cheaper package would result in a higher bill as opposed to lower. I have many more channels than I need and this service is way too expensive.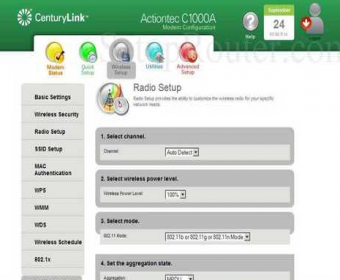 Levi Brennan
from Boise, ID
A few weeks ago I called centurylink because I was only getting download speeds of about 650Kbs. I pay for 1.5 Mbs. They told me that there was nothing they could do and that it was normal. No... that's thievery. Recently my download speed has gone down more. Even more now. I'm only getting about 150 Kbs now. I will be dropping centurylink the first chance i get.

David Bailey
from Columbus, OH
Hello. I called to have questions answered before I signed up for anything. The man I talked to was unable to answer questions to my satisfaction and at the end of the call, I received the impression he was no longer interested in signing me up. That turned out to be wrong when I opened my door and found the tech standing there. I told him I was not interested. He understood and left. Now I`ve received a bill from Century Link, even though I don`t have the service. The bill says I have an account number. What happened?

Ryan Sloneker
from Minneapolis, MN
Was sold a bundle deal for DSL with DirecTV and promised combined price under $100 per month. They've been charging me $70 per month for DirecTV and $70 for DSL, separately. I called to get clarification and was transferred 7 times within CenturyLInk (disconnected once) only to be told that I should have noticed this before my 30 days were up. During this time DirecTV was also included in the transferring and I have to say that they were kind enough to only have 1 person need to assist me in getting their part of the plan priced correctly. She was on the call with me for the last 3 transfers. Their people were helpless, rude, or both and it was extremely off-putting.
Here's the details: CentruyLink promotes a bundle for less than $100 per month to have DirecTV and CenturyLink DSL. This is for the slow DSL, but "hey, that's ok because you can upgrade your speed for only $10 per month!" Well in my area they apparently do not even offer slow DSL. I'm in one of the largest suburbs of Minneapolis and in a very established neighborhood. Qwest (now CenturyLink) is not new to this area. After modem rental and faster internet I was under the impression I was to be paying $110 or maybe a bit more per month for internet and satellite. My bill came and I was charged $130. OK, installation and setup fees or whatever, what's $20? That same month I got another charge for $70. Hmm... must have been setup for DirecTV? OK, I'm sure it will work out. Fast forward 2 months and suddenly I'm aware that they are billing me $40 more than what I expected.
How did I not notice this, you might ask? Well when I set up my account I opted to have e-statements. You know, save trees and the planet and stuff. This is all fine except that when they took down my email address they left out a letter. So no statements or explanations in writing. Just surprise charges. The single most frustrating part of this all is after almost 2 hours on the phone with these people I am told that me not understanding the charges is simply my fault and there's nothing they can or will do, including some extremely disrespectful comments. I am planning on discontinuing service as soon as possible, even if this means an early termination fee, because doing business with a company like this is simply impossible.

Stanley Jacobs
from Colorado Springs, CO
Worst company ever! I switched from Dish to Centurylink prism. We had a salesperson in our neighborhood that sold us on Centurylink. Big mistake! We were quoted $172/month for phone, internet and cable. We get the bill and they've raised it to $189/month. We were told, sorry, nothing can be done. We were told that our first bill would be "a little more than normal" as we would be billed for a pro-rated month and a full month. They sent us 2 smaller invoices and then we got hit with a bill for $572! Once again, we were told nothing can be done. We were informed this is normal for their billing. What a crock! Such a crooked company. I encourage everyone who has had problems with Centurylink to file a complaint with the BBB. Let's shut these crooks down!.

For the last year+ I have had nothing but problems from party lines to noise on the line so bad could not hear who I called and now my DSL for the last 6 months is terrible to say the least. To this day still having problems !! I still have to pay my bill I have hours and hours on the phone with them, if I could they would get -1 star

Ray Playtt
from Mountain Home, AR
On 6-26-2015 I spoke with a Centurylink sales rep. and agreed to a bundle pkg. that I was told would come with a free phone, Direct tv 150 pkg. and internet service in my home. The price was quoted to me of $58.00 dollars the first year of contract & $111.00 for the second year and I was to get two $50.00 visa gift cards. with in three days I got a phone from verizon which is a cheap little piece of plastic junk. Two days later I received a bill from verizon for $25.84 monthly charges,$47.40 for verizon wireless surcharges and other charges & credits and $6.61 taxes,governmental surcharges & fees for a total of $79.85. That is what my free phone cost and I was not even made aware that I would be billed by verizon for phone service, I was made to beleive the whole deal was in the bundle. when the centurylink bill came it was $100.58 AS they had signed me up for the Direct tv ultimate pkg.
I spent countless hours on the phone with cust. service and supervisors only to be told they would investigate. They never did anything but lie and hang up on me. They clearly use deceptive trade pra. I have been dealing with them for yrs. as they are the only provider here. I am 69 yrs. old and they are by far the worst co. I've ever came across in my life. As of today I called Direct and got my entertainment pkg. dropped by about $30.00 I hope it is 9/23/15 so we'll see what happens. No thanks to Centurylink. BE careful if you have to deal with this company. You have to call and fight with them almost every month because they keep jacking up your so plan on spending a lot of time on the phone trying to navigate their system and don't believe a word they tell you. I rate them minus 5 stars and then some.

Danny Miller
from Gilbert, AZ
I saw this on the link, was also instructed to visit centurylink.com/getmyreward, to put in a campaign code, than submit. For the life of me I have not been able to find this link, please help, could also use the Visa Prepaid card.

Daniel Viramontes
from Santa Fe, NM
I recently switched from Dish to DirectTV because Direct offered internet; I later discovered that the internet is via Century Link. Century Link ( CL) came on Wednesday afternoon, May 20th, to install their portion. Today, Friday, May 22, I went into my backyard and discovered an orange cable from the CL box down my backyard, across the gravel drive to the garage, and draped over a 6 foot fence; thence down an alley about 15 yards, ACROSS the alley which is regularly traversed by large dump trucks, and into the back yard of a private residence. It APPEARS to go into a telephone work station pole. When I called CL to express my concerns, I was on hold for over 35 minutes or alternatively transferred, then given another number to call!
When I called THAT number I was AGAIN on hold for quite some time before someone actually said they would send a technician out "sometime within the next 48 hours." The work CL has done is slipshod at best, and reflects poorly on the company. It is far and away superior, however, to the companys customer service!!! I have a video of this orange cable into the alleyway on my iPhone which I will gladly share should anyone need a visual explanation to go along with this complaint. Ever the optimist, I hope to post a satisfactory resolution in the next 48 hours. Stay tuned...........

Stacey Nielsen
from Bountiful, UT
November 2014, I was going to cancel my home phone. I called Century Link and stopped it after changing my mind. I asked if this was going to cause a problem with getting my same number. I was told no. It would take a couple of days and be back to regular.
When I called my daughter to tell her I re-instated my phone she said the number was different on her caller ID. I called Century Link back and after they told me they had it fixed. In the next month or two I received a bill for over $700. I called the company back. At this point, I have been on hold for over ten hours working on this.
They had been billing me the wrong amounts on the internet because when they missed up the account forgot to put the bundle back. They told me the adjustment was to high to refund. They told me it was because they had changed my account number when they gave me the wrong number and the auto pay stopped in September. I paid the bill and asked for copies.
I have made many, many calls to them. They told me they can't find my records before this happened. I have spoke with may supervisors stating they were going to research this and call me. No calls! The next couple of months I received bills that were never the same amounts. They said they had credits of each bill I assumed it was due to the billing error.
Today, they turned me off. I called on the billing yesterday to ask why my new bill was over $500. The person said it was due to someone else's account number being put on my direct tv account. I asked to hold off on the auto draft until they could send me the statements.
For some reason last month the auto pay started back up on it's own. My bill is normally due the 25th of the month but today is the 20th and I have no cable. They say I'm past due because they put an adjustment on this bill for $317.00 in which they say they had someone else's account number on my direct tv account. I called direct tv and they say I'm current.
I work in customer service and I can say I have never in my life dealt with such rude and non caring people. As of today, I have spent over 17 hours either holding or talking to your company. No one seems to take responsibility to get this fixed. I have been transferred 13 times of which I was told that is not my department. Who's is it?

Lyle Raatz
from Phoenix, AZ
They only delivered 1/4 the service you pay for unbearable low upload speeds on a 40mps plan and CS will do nothing to help you. I thought this was a class action lawsuit, not just a complaint form because that is what's needed. They are ripping of me and several others in the Youngtown/Sun City Area Because they think us older folks will not catch on. They gave me the run around for half a year now. First they said it was the modem that I bought from them for way too much so got another one. Nothing changed then. They claimed it was my Ethernet Card got a new one still no fix, then they claim its my cable so got a new cable with large bandwidth still not fixed they 100% refuse to send any one out to check the lines and they want to charge me $120 for a tech to come out to my house

I'm emailing on behalf of my mother. The residential phone service that you provide is very unreliable. It seems to stop working every weekend. There has been a service order on her phone at least 3-4 times over the last month and this is UNSATISFACTORY.
She relies on that phone for her safety and well-being. She is unable to contact 911 Emergency if necessary. Also, when I try to call on her behalf and report the outage, Customer Service refuses to talk to me. Well, how do you think she can report the outage if her phone is not working?? This is very dangerous and CenturyLink is negligent of their handling of this. Please treat this as a formal complaint and forward this to the President of the company.

Eight years of CenturyLink and it's been nothing but problems! This latest problem has been ongoing five months. Over 70 calls to customer no-service and they still refuse to fix the problems. In 2013 I had four technicians come out to troubleshoot the line and finally had to find the burned NID connection myself when the phantom ringing started in the middle of the night; then it took over 40 minutes to explain to the call taker that they needed to replace the NID, all because she kept insisting that I was not allowed to open the NID. In my thirty years working in industry, I have never seen a company so consistently incompetent as CenturyLink!

I pay almost $80 per month for 7mbps yet best speeds I get are .5 on average. I've had enough.

Bella
from Minneapolis, MN
I have never delt with such a unprofessional & unorganized company. I began services in Jan. 2015 and that was the worst mistake as I have had the same 2+ hour conversation with these people monthly. They continue to shut my internet off due to "no payment" when they owe for an outrageous overpayment! I've been hung up on for asking for the persons badge number, location & name (which I was advised to do from Direct Tv) I've been placed on hold for over 20 minutes while they are "trying to fix my account" at the end of every phone call, I feel relieved, they tell me they are wrong, this is their mistake, assure me this will be corrected and apologize up & down.
Considering "supervisors" don't ever seem available to talk, I have been guaranteed twice now they will contact me the following day. They never do, I just receive another outrageous $300+ bill for Internet only! I don't even have a working computer in my home. I use wifi for TV & my son has an iPad. I'm a single mother of a precious sweet boy. I work full-time to make ends meet. I have spent countless hours on the phone with this company in the past 5 months (which I have NEVER done with any other company in my life!) I could have used that time with my little boy as I don't get much of it. This company disgusts me & if I could, I would sue them for my time. Save yourself the monthly headache.. Go with a different company.

Guy Lovely
from Fox Island, WA
First it was not having internet service hooked up, then it was at a speed lower than I was paying for, now you turned my e-mail off. In total I have spent something more than 3 hours trying to get everything resolved. Today alone I have been transferred 3 times to people who say "sorry, that is not my account. I will transfer you to someone who can assist you." - 40 minutes latter I hung-up! I have been a customer for over 12 years, been a stock holder and now I am one pissed off customer! Why can't Centurylink transfer accounts between systems and why can't your service reps do their jobs? I will not sit on hold anymore for you guys to get it right, please call me with someone who can help.

Dennis Snyder
from Wilson, NC
CEO: Glen F. Post III - CFO: R. Stewart Ewing Jr. - COO: Karen A. Puckett. I have contacted the CenturyLink technical line several times over the past 3 weeks. Each time I use the "chat" feature I make contact with a "technician" who does not know how to solve my problem. My internet works. I am paying for the 1 Gbps download and 25 Mbps Upload capability. I am receiving 24-25 Mbps download and 1.04 Mbps Upload. My Prism appears to work as normal. My problem is I have no telephone service. I am paying for the blanket Phone>Inside>outside>local>Long distance repair capability. First of all when I contact your technical section online, I am warned that it will cost me $85 to have my inside lines fixed if your repairman finds the problem is inside the house. I don't appreciate this threat.
According to your Retail center office (where I have to drive to during their business hours) I am protected even if my phone itself fails (I have been there several times recently and that is the only way I get any help). It is now Easter Sunday. I wanted to call my family members and wish them a Happy Easter! Could I? NO! Because my telephone portion of the CenturyLink service is off again. Thank you. I am anticipating a Job offer from Glaxo Smith Kline which opportunity I may have lost over the past week due to the telephone service at my house having "NO LINE". I finally got a service repairman to come out Saturday. Of course the phone was working fine when he arrived. He chalked it up to "intermittent mystery problem". The telephone lines that run from the poles outside of my subdivision through the neighborhood were installed by a JackLeg subcontractor that Embarq hired to slam them into the ground several years ago.
There used to be audible cross-talk on the lines. Now it appears "according to your repairman", that a possible problem with these old lines may be affecting my phone. There are some loggers tearing up the wooded area behind my house about 200 yards away. Your service technician suggested that may be part of the problem. I doubt that because the lines run parallel to the street and it is nowhere near the work being done. Most people are shying away from landlines in this country. It is probable you will continue to lose more customers by continuing with the unconcerned attitude your company appears to be taking with this issue. "Why bother to fix the root cause of the problem, when the customer is probably going to use a cellular device anyway?" I choose a landline at my home because there are two converging cells at my house. One company in the living room, a different cell company in the bedrooms. The cellular reception on either is hideous. Are you trying to force me to use a cellular phone and dump my landline?
Is there someone at the switch (and I know you have switches) flicking mine off as part of some perceived "funny joke"?
Perhaps your repairman could come out and rip the entire phone wiring system out of my house and replace it guaranteeing elimination of that as part of the problem. Everytime a service technician has been out here they connect their meters and equipment and find no problem. It's similar to when you are so sick you feel like you're dying and as soon as the doctor puts the stethoscope on your chest you feel fine.
Your online chat is pretty much worthless. You do not allow your attendants to make a contact to the people at your company who can "supposedly" really help (the 800 numbers). They say because they are a chat that you do not allow them to make telephone contact to your various helplines for your customers. When my landline is inoperative, as it is right this minute: 7:04pm 04/05/15, and I contact the "chat" help, the attendant is, by your rules, "not allowed" to make contact with the people who they (the attendant) are telling me to call for help. Mr. Spock would say "perplexing". Logically if I have no cellular phone, and my landline is inoperative, it would prove impossible to telephone your help lines for assistance. But it is the only thing your "technician" (attendant) has to offer. I recently was offered a survey of your online service. I gave it "very dissatisfied" as a rating.
You should not use the term "technician" with your answering service's, attendants, and repairmen you send to your customer's homes that can't find the problem. A technician is a person who is a hands-on troubleshooter (successful) who can diagnose, analyze and make a repair or replacement of defective parts, processes, equipment or systems. An engineer is a college trained person who sits at a desk, thinks they know all the answers and lay out all sorts of designs and plays with CAD to make pictures all day that may work if a good "technician" knows how to physically create or repair the actual process or equipment. The engineer is paid at least twice as much as the technician and does 1/2 the actual work. Telephone or Chat attendants are limited "answer the phone" and assign the work to the technician people and have no business whatsoever being titled "technicians" They fix nothing and can't even understand a problem when it is explained to them in terms a child would understand. When they can't do this they are useless.
I don't know if your voice operator attendants who are on the voice end of the technical service line are any better than your "chat" people but if they are the same, you could save a lot of money by replacing both with a recording that says: "Hi you have reached the technical help line for CenturyLink. This recording has replaced a real American to help you in person because they were restricted from providing any actual help. As this is a recording, so we don't have to listen to your whine about how crappy your service with us is and as you will receive no help anyway it's cheaper for our company to simply waste your time with this recording instead of having an actual "American" person take your calls. If you need help, drive 15 miles to our retail center where we actually have some good people who will listen to you and get you the help you need. Thank you for wasting the time to listen to this recording." That is about what I have been getting from your "help chat". If you can get someone who can fix the telephone problem that affecting me or perhaps my whole neighborhood, I would be more than happy to discuss ways you can make your customer service, technical service and public relations simpler and more effective. You might even get a few of the millions of customers you have lost to the cellular industry back to landlines.

Dawn Benthall
from Monroe, NC
I discontinued service they charged me a penalty for stopping service before end of contract. I find out this month they have filed a collection against my credit report for a total of $424.00. Supposedly I had the service in the year 2012 and they file on my credit report 3/15 date of last bill are you freaking kidding me. The collection agency says I had a bill cycle of 23 months. Not hardly I disconnected service 8 months after I initiated service and they told me to bundle the service was cheaper with them and dis network. Nope a whole lot more expensive. I was able to find services a whole lot cheaper. I am da-- pissed they turned me into a collection agency and have gotten by with this. I would be more than happy to be a class action lawsuit against these crooks.

Michelle Santos
from Flint, TX
Trying to set up Account online. I live in Texas. When online it states i Must enter my Access Code....I dont have an Access code so I call to get one...Here's what I got....
1. You got to call 800-201-4099 (told wrong number-couldn't assist me)
2. You got to call 800-788-3600 (told wrong number-couldn't assist me)
3. You got to call 866-642-0444 (told wrong number-couldn't assist me)
4. You got to call 800-244-1111 (told wrong number-couldn't assist me)
5. You got to call 877-646-3282 (told wrong number-couldn't assist me)
I hung up! So, what is the GD number I call so I can get an Access Code in order to set my account up online? After over 1-hr 45min of getting jerked around I still cannot set up my account to pay online because NO ONE in your company KNOWS who I contact to get a stinking Access Number... This is absolutely absurd--So what is my access number or what number do I call to get an Access Number.

Ashley Deaville
from Sunset, LA
I have tried for several months to talk to someone about my bill constantly going up but my service constantly going down. I pay almost 100 a month for internet that works part of the time. My bill started out at 50 and has gone up. been with this company for over 10 years and there service just gets worse.. They know that i can't get any other internet where i live that doesn't charge by gigbyte. So they figure they can do what they want to their customers

Janice Yopp
from Raleigh, NC
I was promised a $50.00 gift card and to date I have not received one. We signed up for the bundle package and was promised this gift card. We started receiving this package in August 2014. I want my gift card!!!!!!!! Please help! Account #7196215 Direct TV Account # 308111879 Centurylink

Irene Brothers
from Tucson, AZ
I responded to an ad you were running in January this year because Comcast (whom I had been with for about 12 years+) just kept going up all the time and they kept making less programs available to me every time. Your representative told me that by bundling with Centurylink (phone/direct TV/internet) I would get many more programs (most of which I find are trash or children's programs - I am on social security) and it would amount to $90+ dollars a month. He told me I would also get $25.00 off my first bill (estimated that to be about $115), and two prepaid visa cards - one for $100.00 and one for $50.00 after six weeks. My first bill from you was $150.00!!!
When I called about this they among other things said that because of the bill timing the next month would be about $70.00 and yes, I would get the two visa cards after six weeks. My next bill was $102.00. Since January 8 when I took on Centurylink, I have heard nothing about the visa cards. I called and was told that they were only going to send me one visa card for $100.00 and that was that. They gave me a number to register 670236208 and said I should log in to centurylinkrewardoffer.com which I did - GOOD LUCK WITH THAT. I want this matter resolved right now. As far as I am concerned this is a fraud, and demand that you live up to your agreement - so far I am getting terrible internet ability and bills are not as promised - and as above, I do not have the visa cards I was supposed to get.

Kyle Button
from Rochester, MN
Chatted to get a new promotion since the last one was ending. I was told I could only save by signing up for home phone service and then it would only save me $20 off my new full rate. I signed up with another company because I could find a better deal. Called to cancel my service and he told me he was able to drop my service to cheaper then it was before for a one year term. I told him it was to late. He then offered me more deals. I told I would like to cancel. He then proceeded to tell me since my one year was not up until the 3rd of April I would not be able to cancel today unless I paid the early termination fee. I asked him to move the cancellation out to April 3rd, he was unable to his system only lets him move it to then end of the current month. I asked if there was any way around that and he said just for me to pay the ETF or to stay with them. I then told him I would call back on the first.

I was given a set price for a bundle package. Every month the bill was more than quoted price. Every month I had to call and fight them on it. Then when I called this month they said I had to pay the inflated price or they would disconnect me. I was quoted the original price 3 times, during 3 different phone conversations before I decided to sign up. The last time I called the representatives said I had been misquoted in the beginning and they were not responsible for it. This is outright fraud. How are they getting away with this???

I was promise a gift card if I bundled for 12 weeks and now september has come and gone. and no gift card and every time I talk to someone they give me a different story about my gift card.Why are they able to get away with such a scheme like this,no other company would able to, cant they be made to honor their contract,we would have to pay our bill if we tried that.
I signed up for the 5 year bundle and was promised a free $150 giftcard from American Express. There is no where to sign up for it via the century link website. I speant over $600 and I want my $150 gift card I was promised.

I ordered Centurylink and talked it over with my DirectTV and they explained the cost would be $14.95 modem and 49.95 standard installation plus taxes.
Then Centurylink called me to confirm my installation date and time and I again asked the cost for this and they told me $14.95 s&h for the modem and installation was free to which I replied then why is the installer coming out. I was told to bring the modem.
When the person from Centurylink came out he brought the modem and proceeded to install the line to my house to which I asked is there a charge for this because I have cable to my house and he replied NO CHARGE.
So you can imagine my surprise when I got a bill for $219.00 dollars from them. They charged me $5 for partial mo. internet one-time charge for internet of $19.95 plus $34.95 for 1st mo. internet and $49.95 for standard installation. Then $99.99 for the modem which was never explained to me I have to buy there modem.Then $10.67 in sales tax.
Then when I called I was told those were the charges and I explained that is not what I was told the charges were to be even though I asked several different people. She explained I could go to their finance payment plan to pay it. At which time I told them I wish to disconnect service with them if this is the way they do business and the centurylink person said OK and sent me to disconnect.
There I was greeted by a person who I tried to explain my situation and why I was disconnecting who thought it was terribly funny and proceeded to comply with disconnecting my service. Beleive me when I say this company is very shady in it's business practices. In all my years with comcast I have never been treated with such disregard and humiliation as I was with Centurylink.
Well I'm going back to Comcast where at least there I know what the cost is and will be on a regular monthly basis.

they tell you will receive a gift card but then its based on credit that they dont tell you about then as they are promoting this deal century link should back up what they say with something to their customers.......its all a gimmick to get you to sign on and this company is all about their best interest. century link puts no value in their customers

I called Centurylink after frustration with another carrier and was promised a $250 gift card for a 2 year agreement. I tried to claim my gift card and after numerous phone calls from September to Dec I was told told I did not qualify for the gift card and all we can do is offer you an apology for being mislead.
Such a scam especially with service where the TV and internet constantly freezes up. I am totoally dissapointed with the service but mostly for the fact of being mislead and promised something that in the end was just a lure to get customers to sign up for more than what they origionally bargained for.
I will write the CEO and file a many complaints as posssible.

I signed up to a Century Link bundle when I got sick of the Comcast bad service. The sales person Ryan (612-332-8552) was selling me the product, throwing prices and discount packages at me left and right. The phrase that sold me was "you can cancel any time!!!". I signed up to the 20Mb/S interned and Direct TV bundle. Comes to find out that I was locked in to a 2 year Direct TV contract without a mention.
My internet bandwidth never went higher than 13Mb/S, they made several billing errors and by the time we clarified the TV and internet was shut down. They activated the internet the day I paid the bill but the satellite reception was off for more than a week. Comes to find out that upon receiving the bill, Century Link should send a confirmation number to Direct TV for the receiver activation. That never happened. I had to trace the problem down call Direct TV and Century Link to solve the problem. I spent 3 hours off my work day to trace and have access to the right departments.
I kept the Direct TV subscription it is a great service and canceled the internet connection. Comes to find out that they locked me in a year contract same way on paper, suddenly not mention. They just lock you in whatever and if you don't pay try to fix the mistake good luck!!! no one is willing to help. By the time something will happen they will shut the service down.
Regards,
Tony

In September of 2012 I called for Century Link services and was promised a $250.00 Gift Card. However, upon calling for status of my card, I was informed that no paperwork was submitted. In December of 2012 I spoke with a supervisor by the name of Christine and was informed that she has submitted my information and I should receive my Gift Card no later than 2-14-13. Well, today is 2-27-13 and I called regarding status and was informed that the previous supervisor was misinformed and that I have to wait another 6 weeks for my Gift Card. Upon entering their web-site I was not suprised to see all of the previous customers who have been told the same story regarding this Gift Card. Has anyone received any of these gift cards?
Have feedback for CenturyLink?
Thanks for your feedback!
Sorry. Please try again later!