CenturyLink
CenturyLink Complaints Continued... (Page 2)
246+ reviews added so far. Upset? Call CenturyLink corporate: 1-866-904-1817

robert williams
from Franklin, VA
CenturyLink has rude employees working for them, you call in for help and all you get is attitude. If you hate your job then quit. Every time that I have scheduled a tech to come out for repair they don't show up and don't call to tell you they are not coming. Today 9/8/2016 I had a tech scheduled to come out they did not come nor call. I called and after waiting on hold for 30 minutes or more I was told that the work load was too much for them. But how is that my problem as you send the bill on time every time. I have been without internet for almost a week and all I was given was a few dollars for credit. I took off work twice but this time I want more credit and a tech to come out and repair this internet. When I first signed up for your service I was lied to about the speed. Why lie just tell the truth.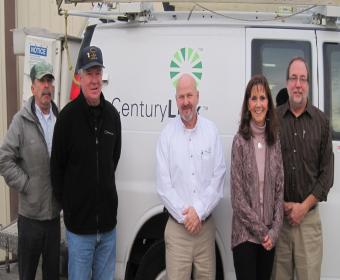 Jill Williams
from Denver, CO
Your installers were installing a line. They were on my property to install the line because no one was home. They were in my driveway all the way up to my side door. This was setting off my camera alarms. I was on my way out but I did let them know they were setting off my alarms inside. When I was leaving they were all the way up my drive way where my side door is. They needed to have the people home at the house of the line being installed.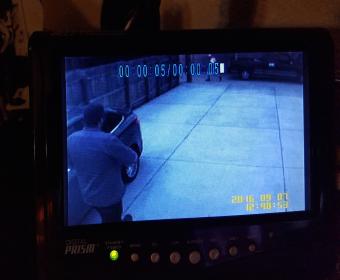 billy goodwin
from Falkville, AL
CenturyLink has the worst internet service ever. I have to call them all the time about how slow our internet is and they have no solution. They have you jump through hoops doing this every single time. Knowing that it will not fix the issue, we have to unplug our modem at least 3 to 4 times a month just to get the internet back up. We pay for 1.5 mbps and only get half that half the time. Looks like there would be a lawsuit against this company for over charging it's customers and not getting what you pay for. I wish we had another source for internet, because i would not as many others would not hesitate to change over. Oh and by the way i was told by there phone tech that works the area that we were on and would be upgraded to 10.0 mbps and that has been 5 years ago.

Kate Turner
from Tucson, AZ
This company is so dishonest. Crooked as they come. I signed up initially for a 29.99 plan. Bill came and it was $91. I called and talked to several people, Did not really care. I asked for an explanation of my billing and got the run around. I asked for a supervisor, once again made up flimsy explanations of why my bill was so high. I then spoke to a Brittany on Aug 16th, she broke down my bill and took 30.00 off. Oh great my $29.99 bill was down to $60. I should be so excited. My new bill has come and I'm still in the $60.00 range for a bunch of bogus charges, here we go again. I'm starting here and going to the BBB, AZ Attorney general and the FCC.

Casey massin
from Montesano, WA
We pay for 1.5 MGPS and get about 1.2, which they say is their guaranteed minimum speed, except that it may say 1.2 MGPS but doesn't always work. It could say 1.2 and we still may not be able to open a browser. They tell us all the time there are no issues with the line, but then customer service will tell us we got dumped from the server. They send someone out to appease us but it never really gets taken seriously. We complain on particularly bad days every few months or so and nothing changes. Bottom line, their internet is absolute garbage. We pay for a service that only works properly sometimes. Want to piss your customers off? Provide them with a crappy service that occasionally works and don't do jack squat about it. Seriously, screw you Centurylink.

Debra Dykes
from Aurora, CO
I called CenturyLink customer service to sign up for auto pay which took about 10-15 minutes and went well. The service person was very nice. I thought I would get a $5.00 discount on my bill for doing this. I was told I needed to be on paperless e-billing for that. The service person said they could not get me signed up and needed to transfer me to someone else. That person said it could not be done on the phone but needed to be done online. I tried the online system which I had never used before so did not have a username, password, etc. I tried to create one and was not able to do this. It wanted some security code which had been given to me when I opened my account (3 years before). I sure did not have that code anymore.
So to shorten this saga, I will simply say it was very frustrating and time consuming. At this point, I had been trying to make this happen for about 60 -minutes. I called the support number, explained my frustration. The service person told me my username, took my email address and send he -would send a link for me to reset my password. I called again to that support number, got of course a DIFFERENT person, a female who wanted to take me back to square one, check my account to see if I was eligible for e-billing.
This had already been done several times. I had now been working on this for 75 minutes. I tried to get the woman to stop and listen to me explain I had called in and spoke to 4 other people already, and all this had already been done. She told me to stop yelling at her. I was just trying to get her to stop talking and listen to me. I just hung up. My account was 970-641-1286 571B, I dropped that line so supposedly my new account number is the second line, the one left. I still don't have e-billing and am not comfortable calling CenturyLink customer service anymore.

William murphy
from Tallahassee, FL
Very poor telephone and Internet service. CenturyLink has seen repeated complaints especially internet service no better than dialup.can't get a straight answer when service will improve. All tv programing just down the street 4 houses away but can't be gotten at our house. No one cares at least that's the attitude can't get engineering dept to indicate when our poor service will improve. They can't be reached.it seems the 2 stars you received for customer service was over.

I am extremely upset regarding the poor service I have received from CenturyLink. I have tried to register an official complaint multiple times using your customer service line, and no one seems to be able to do this! 1) Long distance service ordered on July 18, 2016 was never connected. 2) A representative from CenturyLink told me that the long distance service would be connected on August 10, 2016. This was not done. 3) I have talked to 7 different CenturyLink representatives today and only one was able to help me.

Sabreena Barton
from Phoenix, AZ
I pay for high speed. I'm not getting it. Calls to tech support get dropped, no repairs ever completed, and then I am punished by websites suddenly not loading, can't do email, can't chat with anyone. Nothing works for at least an hour after calling.

Donna Cannon
from Winter Springs, FL
I had Century Link for internet only after my first billing was paid then I got another billing for a second installation of $73.02. Hoping it would be credited it wasn't so I cancelled. The customer service person said I would have to pay a canceled fee because I had a contract I told her I did not. Since then I wrote a letter stating I gave no okay for a contract verbal or written please credit. they did not. There is no contract if both parties don't agree just your BOGUS charges. I am also lodging complaints to Attorney General, BBB, Elder Affairs, FCC, and anyone else that can help me get this credit.

We try again and again to record programs. And when we try to go back and watch them, We keep getting kicked out or error saying program is not available. this has been going on for two years now. They keep giving us discounts but its only 5 to 10 dollars. and we are paying $145.00 A month. So when I called and wanted to reduce our programing package to prism preferred from prism premium they told me that I would end up paying close too what I have been. Because now they want to charge for the extra equipment that I have for all the rooms that I have. Does not make sense to me. I'm giving up all the HBO, Cinemax, showtime, stars, and all the other movie channels.

I would actually give their customer service zero. I've been trying for 2 months to get their screw ups cleared up. Multiple calls & chat sessions with nothing but wasted time & speaking to one person, then another, then another getting no where. They suspended our account after what they said was high usage. They lied about the number of times they said they tried contacting us regarding this matter & when trying to rectify the situation, opened multiple accounts in our name which, they then cancelled on their own. I purchased a modem from them & then returned it after not being able to get service activated for 3 week.
I closed out account thinking this was the end of it but, I am still fighting for my modem refund from them & also wondering why I am still being charged monthly for internet service even though it was never reactivated until I found out yesterday, they re-activated it behind my back without authorization claiming account closure never went through. Who's fault is that? Not mine! I've already sent complaints to BBB, AZ Attorney General's , FCC & FTC. Looking to contact a nationally known consumer advocate & see if he can help i.e., Clark Howard. Tried contacting local VP in Tucson and all he did was pass the buck just like everyone else in their company.

Steve Gable
from Tucson, AZ
I only had internet with CenturyLink the ad stated no contract! I switched to Cox, and CL said I was in a 12 month contract, and that I had to pay a early termination fee of $200. I never agreed to a 12 month term, and the reason I switched is I was tired of spending 2 to 4 hours on the phone each month trying to find out why my bill went up again. I feel I'm being strong armed by this company.I studied contract law,and I know when a contract between two parties is being written that both parties should be informed.I never knew of a 12 month term, and I feel I am being ripped off. The rep I was speaking to even told me (I better pay,or they would ruin my credit).

Glenda Wallace
from Lady Lake, FL
As a new customer, I have never been treated so rudely by 2 of your female representatives. Much misrepresentation, many promises unfulfilled, wrong address, multiple shipments of equipment, serious lack of concern as well as lack of company communication. I have made countless calls without success and have received gotten a different story each time.

Michael Sokol
from Gilbert, AZ
I had called CenturyLink in regards to call blocking. The first person was very helpful, she passed me onto a different department talked to a Michael and I started to explain how to add another call block then, Michael said thank you for choosing CenturyLink and then hung up on me, Michael's Customer service on was very poor.

Sarah Seem
from Pueblo, CO
You are nickel and diving me to death on your bills. I checked the bill for June 2015 and compared it to this June's (2016) and it has gone up way too much: promo disc, down $,44, internet and voice mail up $.44, monthly charges up a whopping $4.70, taxes etc up $.13. Your internet service has been inconsistent and I have called MANY times about the service and the bill. It still is not worth the money you charge for it. If I could have, I would have changed carriers a long time ago. I have not recommended and will not recommend Century Link to any potential customer.

Jackie Dunm
from Show Low, AZ
Sales rep stated cost of first month and subsequent months for the first 12 month promotional commitment. The first and second month bill was approximately $100.00 over what i was offered. After speaking with the fourth billing rep, I was told the sales rep didn't have the correct information. The billing person said I was charged the non promotion cost for television service for the first month. I told her I was only given the promotion cost by the sails rep. I would cancel services but it's after 30 days and the billing person said it would cost $440 to terminate the contract. Very deceptive practices!

Ken Taylor
from Sun City West, AZ
Extremely pathetic service for what I am paying. My service speed is dismal slow and difficult to work with. Often pages will not load and downloading takes forever. I have asked for online help with my speed through CL and my concern was merrily dismissed by telling me there is nothing wrong with my service and I am getting what my contract calls for. That being the bare minimum speed of 1.5 MBS and the lower limits by your figures 1.2 MBS. I do not operate under perfect conditions as CL required for the testing nor do most people. Every time I use a speed test and I've used four my speed is under 1.02. This is ridiculous and paying over $40 for this kind of speed is wonderful for you but certainly not for me. I am a retired Vietnam veteran who pays his bills and I do not think your customers should be treated this way. I hope this gets to someone at Century Link who does care and has a ting of conscious.

Helen Small
from Olympia, WA
Received a notice that my May 2016 bill was not processed against my credit card. (I have used the CenturyLink credit card direct payment program for years.) The notice advised me to contact them to reinstate the credit card direct payment plan. I called them today (6/14/16) at 1-800-244-1111, as instructed.
Shamike was efficient and professional sounding. Upon hearing my issue, she looked up my account and immediately noticed I have been a loyal customer since 1990 (26 years). I told her I thought I had updated card info a few weeks back and asked her to verify that the info on file was correct. She said it didn't appear that I had updated card info, but she could help me at this time to set me up. We proceeded thru the process of updating credit card info and pertinent contact info on the CenturyLink account, etc. Everything fine up to this point. Then she reviewed the account balance, which now included May and June bills, and asked about making a one-time payment to pay the balance until the credit card direct payment plan took effect. I learned there is a 2 month delay for the updated card info to take effect. I was ok with making a one-time payment with my credit card for the outstanding balance of about $80. But she then said there would be a $5 fee to make the payment.
I balked at the fee for the purpose of paying my bill! She then offered the option of setting up an authorization to have the amount withdrawn from my bank account for no fee. This is something I don't wish to set up and have my bank account info. out there for this one-time payment. I said they can charge my credit card for the amount due whenever CenturyLink gets it set up. She became more aggressive and reiterated the options for paying the balance NOW either by one-time credit card (with fee) or authorized bank withdrawal. I told her I could send a check instead if they don't want to wait until the credit card direct pay was set up. She then became almost insulting by demanding when precisely I will put the check in the mail--today or tomorrow? she would put a note to that effect on the account. I became very frustrated by now. I asked her if there's any way the $5 fee could be waived and we can get the $80 balance paid by credit card today. She said no, its not CenturyLink who charges the fee but the credit card company.
Adding to my frustration, she then revealed that it appears I had, in fact, updated card info in May. She now confirmed the updated info on file is the same card info I just gave her. But because it takes CenturyLink 2 months for updated info to take effect, it won't be until the July bill before it kicks in. I now realize that I had done everything right, the way I was suppose to; to notify them and update card info when necessary. I did that in May. But because CenturyLink takes 2 months for things to become effective, my May and now my June bills are not paid via auto pay. Thus the outstanding balance on my account. I told her it's not her fault, but after being told just earlier about how long of a CenturyLink customer we have been, and as a loyal customer, insisting on the $5 fee to pay the account balance, given the above scenario, did not seem fair to me, nor valuing me as a long-term customer. I asked if there was a supervisor who could make an exception. She said they do not make exceptions.
I told her I was very unhappy with this experience and these developments. Upon thinking about this, I could not just let it slide. I am filing this complaint so someone with authority knows this is a lousy way to treat a 26 year customer over a $5 fee, when I have done nothing wrong. I am perfectly willing to pay the balance now via credit card, even though the overdue balance was created by CenturyLink's own processes, not because of me. If you look at my account history, you will find I ALWAYS pay my bill in full on time every month for 26 years! And you want to reward me as a long term customer by insisting on a $5 fee to pay you via credit card because your system takes so long to update card info for auto pay?

Desiree Arnold
from Seattle, WA
I couldn't get my ex husband off our account without his permission. I had to open a new account. I was told i would get the same price as before $19.99. I have to call every month because my bill is never the same nor near 20.00! Escalation department won't even help. I am so furious with this company as is a million others. I just want my bill to be what I told it would be AND the same amount EVERY month. The link to send an email if not happy with customer service does NOT even take you to an email link! The only other internet for my area is Xfinity which $70. I am about to go back to the stone ages and figure out how to live our lives without internet.

Carole Carlson
from Minneapolis, MN
Our phone (phone number run by CenturyLink) has not worked properly since October of 2015. The box that is down by the street got run over by something and the wires were out of the box laying in on the grass exposed to the Minnesota elements (rain, snow, ice). We called they sent out a service person who put the wires in an orange plastic bag. This helped for a bit but the phone again did not work it rings and than there is a busy signal. So we called back in December or 2015 they sent out service and the problem seemed to be resolved. In the spring they finally installed the green box to cover the wires.
Sometime in April of 2016 our phone again was not working rings than a busy signal. We did not discover this until May of 2016 the customer service person said this is probably a problem in your house and you will have to pay a fee $95 or something like that. Well they came out approximately May 30th and we thought the phone was fixed. Unfortunately the phone is not fixed it rings and than a busy signal. Your customer service is the worse I have ever dealt with I have been on hold for hours trying to get help from your Company so your rating is a zero in my book and you really need to improve your service.
Today June 13th I talk to the 1st person and have been put on hold for 20 minutes, explain the problem to the 2nd person in the loyalty department put on hold for 20 minutes, finally the 4th person I talked to actually seemed to care and wanted to help me, when transferred the 5th time this person she wanted me to speak to the customer loyalty department who I talked to after the first 20 minutes, I begged please let me talk to a supervisor. Finally transferred a 6th time after 1 hour and 15 minutes to Jim 115808 this person is sarcastic, not apologetic and by the way I only spend $39.95 a month for my phone service and internet. "But my phone service does not work properly and has not work properly since October of 2015"! Jim did give a small credit to our account like $10 and 2 days phone credit and the best thing he did was provide the phone repair number so we can call them direct to get the phone fixed!
CenturyLink I have been a loyal customer of yours for almost 30 years I cannot believe that you do not have a team that wants to help your customers. I may only currently spend $39.95 per month but over the last 30 years I have spent/paid my bills on time and have paid thousands of dollars for your services. Apparently your customers are an inconvenience instead of your Companies job security. I expect the our phone to work I have not idea how many phone calls we have missed due to no service. We should not have to keep calling your Company to repair the phone it should have been properly fixed back in October. I was able to contact the automated service repair team today and they are due to fix the phone problem again on June 14th here is hoping that it will be properly fixed this time.
Please honor your customers and make improvements to your customer service team to provide assistance and quality phone service.

Brian Carpenter
from Broomfield, CO
We have struggled with CenturyLink's service for almost a year and have spent HOURS on the phone troubleshooting. We pay for 40Mbps but have NEVER got this speed the top speed we get is is 29.8Mbps on a good day. Most of the time we are running on around 20Mbps. I am done wasting my time and called to cancel and was told I was on a 2-year contract, which I didn't agree to. They are trying to charge me $200 to cancel but will NOT provide proof of this contract that I supposedly agreed to. All they say is "well it's on your bill". Last time I check notification on a bill is NOT a legally binding contract.

Joseph strain
from Apopka, FL
You were supposed to fix my billing complaints. You SAID you would have an explanation for the discrepancy between the TERMS of service and BILLING I signed up with and the BILLING your actually assessed. Is it asking too much for the Provider to adhere to the terms of their business solicitation from their own web page. They cited basic internet service for $X a month with direct pay. I signed up for direct pay, hooked up the modem and started receiving e-bills fr over three times what the agreement specified. Attempting to solve this issue yet fearing loss of connection.
I sent the fee they demanded(3X what my monthly bill which was agreed upon) and wrote a letter to the CEO in Louisiana. His associate got me hooked up for direct pay(she SAID) and now I am getting the same 3X bill again. OH! and after SHE said they had direct pay figgered out,they cashed my Check anyway! (Oh! They will just credit your account for advance payment, she said). All I want is proper accounting for each payment for service , and they payment to be MONTHLY as specified by their web page, and the payment assessment according to the direct pay specification we agreed upon. Simple business practices these guys are unable to follow.
Today I got this from CenturyLink at CenturyLinkEmail@em.centurylink.com. Your Bill is Now Available Online. We're providing you with information about your most current CenturyLink bill for your convenience. Account Number: 0825. Total Amount Due: $172.34. Payment Due Date: 06/13/2016. Go To My. Account. View Balance/Pay Bill. No action required for AutoPay Customers.

Marilyn Raff
from Las Vegas, NV
Not receiving credit, being charged late fee for deducting cost of a movie not ordered, cashing a check they say they never received and charging me over $100 to pay bill for missing check and after 1 week of daily calls they now tell me I have to wait 5 more days for a refund/credit and unhappy with the sub service of direct t.v.for service I did not want. I only wanted telephone, internet and basic t.v. not bells and whistles they added without contacting me first. Terrible and would never refer to anyone. I work hard for my money and they should at least admit their errors and refund immediately.

Sally Kalama
from Cape Coral, FL
I keep getting post cards stating have I changed my e-mail address lately. I have had the same address for at least 2 yrs. I did check with customer service here in Port Charlotte and they had a number 12 after my nanaba which I did not add. So I had them take it off. Plus I keep getting on my computer Centurylink is not responding. This comes up almost all the time.

I ordered their service with the promise from CenturyLink that when I moved to an area without their service (discussed location with CenturyLink customer service rep where they confirmed they did not provide service), the $200 cancellation fee would be waived. This clearly was them deceiving me because now they are telling me that is untrue and I will have to pay the fee. I will NEVER use this company again for anything.

Ken Clark
from Tacoma, WA
On July 22, 2015 a truck struck a low hanging Century Link line located at North 43rd & North Alki Streets in Tacoma, WA. The impact on the Century Link cable damaged the Tacoma Power utility pole it was hung on requiring replacement of the pole. Code requires lines across thorough fares be no lower that 15.5 feet above the travel surface. The measured height of the truck was three feet below that requirement, meaning the Century Link line was out of compliance. Damages from this event total $4,597.59 for replacement of the pole, which the Utility is seeking to recover from Century Link.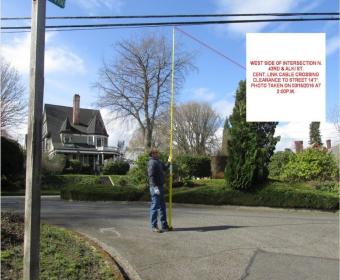 Loretta Schulte
from Wentzville, MO
My service started on Jan, 8th. I kept waiting to get a bill. The people who live in the same apt. building said they were slow in sending out bills. So I waited until March and started chating with customer service people. they all told me the same thing the bill was in the mail. I never got a bill. On Sat. 26th of March I chatted with a man and he told me I was set up to pay on line. Now that was news to me. He told me how to look at my bill on line. He was right I had 3 bills on line.
And they were wrong. I was being charged $44.95 a month. When I signed up I was told It was $39.95 a month plus they would give me a discount. Well that never happened. Today I was chatting with a person to get this taken care of and I was cut off because they can only spend 5 minutes with each customer. Then I called a live person I told them I was not going to pay the late fee charge because it was not my fault. She agreed to that but the rest I had to pay. I had no choice since this is the only service I can get at this apt. complex. this company is nothing like At&T. You knew what you were getting and for how long. I don't know if I am under contract are not. I guess I will find out someday when I try to cancel out. LS March 28 2016

Diane Goodman
from Fort Myers, FL
I called CenturyLink phone support to ask a question and they informed me that they have not received payment in 3 months. I had records of payment being made and asked why I was not notified of this and I had to call in to find out that they were having an issue with my acct. The rep (who I could not understand because they did not speak English) told me they do not contact customers regarding this. I am in customer service as well and I would NEVER have let an account go that long without some kind of contact-very poor customer service. After they found my payments and I had to do THEIR work by sending confirmation of payment history I am now getting a bill after I terminated my service with them.

David Fuller
from Denver, CO
I just spent half an hour plus, trying to pay my internet bill that was due today. I've paid it online for more than a year now, but it's gotten increasingly harder to do. First, Century Link will no longer honor my American Express credit card. Then - I find today that a fee of $3.50 is being charged to honor any other credit card. The only other online option is to give Century Link direct access to my bank account. That's something I prefer NOT to do for ANY company. I then attempted to pay the bill via telephone, using the automated system.
As a side note, It informed me that having a real person process my payment was only possible during weekday business hours and that would also cost $3.50. In my google searches, I had previously seen that listed as a "convenience fee" when paying in person. Next - while entering the only credit card information that Century Link would graciously accept - I quietly said something to my wife, who happened to be in the room. The speech recognition system replied "Was that a no?" A "no" to what? There was no question asking for a yes or no reply. Not knowing how to answer at that point, I said nothing. It asked again "Was that a no?".
Without a response from me, it then explained to me that it would normally transfer me to an agent, but agents were only available during weekday business hours, and ended the call. So - I had to call again, start from scratch, navigate the automated menu again, and re-enter the account number and credit card number. This time, having been previously burned, I remembered to hit the "mute" button on my phone. I finally was able to get the bill paid - I think. I did receive a confirmation number, so I'm hoping for the best. Bottom line: It shouldn't be - and hasn't been until now - this hard to pay my bill. Century Link has stopped honoring my American Express card entirely and wants to charge fees for online processing of other cards or to have an employee assist with payment. As a customer, I shouldn't have to jump through hoops and beg Century Link to "accept" my money. I may very well find another ISP - even if it's more expensive - and drop Century Link. The good news there will be, they'll no longer be burdened with the processing of my payment.

Beau M. Reynolds
from Seattle, WA
I have been with Century Link for year's, I have transferred their service at least twice abiding to their contract terms. For the last 2 months all of sudden if my bill goes past due for more than 10 (ten) days they have shut my service off and I have had to contact customer service to have my service reinstated with a late charge and a re-connection fee. This last go round when I talked to a customer service rep who are typically rude, I finally asked how to cancel my service and was told quite frankly that "You are under contract and if you break that contract that there will be a penalty charge" at which time I was told "Pay your bill and get your service turned back on".
Today is 3/11/16 (I paid my bill on my pay day like every month) and my "Past Due Bill" of $96.?? is due on 3/12/16? Long Story short, apparently when you have a "contract" you are no longer eligible for decent customer service, you have to take what ever they say and pretend that the snotty little girl you are talking to has not looked at your history and would realize that I'm one of the reasons that she has a job.

Jacquelyne Mayo
from Hillsborough, NC
The customer service was so horrible when I first reached out to receive Internet service that I cancelled the service. The technician showed up anyway. I work from home using CenturyLink as my Internet connection but the signal was not strong enough for what I was trying to do. My father had CenturyLink in his study and I was using it for my room as well. I wanted to get my own line...hoping that would help and the technician said that I should switch to Time Warner Cable because the signal out here with Century Link was not good and installing a link to my room would not help. He could not believe that I lived in this neighborhood and kept asking me if I was sure that this was really my home. (Which was intended as an insult because I am a person of color.)
I never let him inside my home and sent him on his way. Weeks later I received a bill for services and had to wait 45 minutes to get them to take it off of my bill. Now, 3 months later, they want to charge me 100 dollars for a modem. I never received a modem. I believe that they have a rogue technician...but I never received services nor a modem. Bad Internet service was the reason I ordered service, bad customer service was the reason I cancelled. And once again, I am still on hold another 1 hour just to take charges off of a bill for services that I did not receive and equipment that I never took possession of. This is a rip off.

Bibi
from Minneapolis, MN
I talked to Tia (Supervisor at Centurylink who refused to give me her last name) on Thursday February 18 2016 about the fact that I was charged for a modem given to me for free during the subscription of this account due to frustration of an earlier account that was not setup on time as you will see in the chat below or attached between me and the person who helped me setup this new account.
As I was talking to Tia, she was bent on the fact that Centurylink does not give modems for free and refused to give me the opportunity to send her the chat notes I had with the person who got me set up as you will see in the notes. Rather she expressed excitement cancelling my subscription when I asked her to.
Just to note, she was very excited informing me of the extra charges I will have to pay as a result of the account cancellation but will not let me send her the chat I had with your agent. To the person that will be reading this email if not you, I plan on tracking down the email addresses of all Centurylink execs. and forward this complaint to them even if it means on twitter. If Tia thinks Centurylink's revenue only depends on corporate accounts then I will proof her that my subscription counts.

R. William Pratt
from Pataskala, OH
5-day service outage beginning on or about 12/24/2015. I had to contact the CenturyLink CEO to get repaired. Ultimately repaired, but I asked for a credit for the lost service during the period. Was promised the credit would be done, and initially it was. However, on the subsequent bill, the credit was treated as an "underpayment" and charged as such. Contacted the rep who originally stated credit was applied at least three times at the email address she used to contact me. NO RESPONSE in the past 4 weeks. This is not the first time such annoying problems have occurred with my service and account. The year before, we were without service, both phone and internet, for about 5-6 months.
Dealing with CenturyLink is a near impossible challenge and has caused us intolerable problems and consternation. Internet speed was the slowest despite serviceman's insistence that a higher speed was available for our location. After months of constant emails and chat sessions, a rep found our location wasn't even on their system. He input a code which immediately identified our location and at the same time increased our internet speed which, while available, is still the slowest for our location (rural). Problems piled up over and over until they were somewhat resolved - after 6 months, which is unsatisfactory. Then this outage occurred last December, and we are still trying since to get the credit we deserve and was promised.
This may seem to be a small problem to CenturyLink, with a small amount of money involved, but the ongoing communications with CenturyLink is extremely below the average service that should accompany a business such as this - a monopoly that has its customers at its mercy. Instead of having to undertake a major effort to resolve such problems on an ongoing basis, intead, for once, I'd like to just simply get my $15.75 credit without so much ongoing drama in a more expeditious and effective and efficient manner instead of having to constantly resort to contacting CenturyLink Company executive officers at the highest levels.

Joanne Gabrielson
from Portland, OR
I signed up for a 3 year price lock for phone, internet and directv for $94.94 a month, plus tax. I have NEVER paid less than $120 and when I called I was told that Directv was the problem. When calling Directv, they told me that since I signed up through CenturyLink, it was their issue. Oh my God, what a scam.

Dona Smith
from Clifton, TX
I have had CenturyLink as my internet provider for nearly 4 years and have never had uninterrupted service. It cuts in and out throughout each and every day. I have called numerous times and written numerous emails and, to this day, CenturyLink has been unable to provide service. I had CenturyLink for my home phone line, but had to go with another provider because it never worked. We could make outgoing calls, but could not receive calls.
My mother had CenturyLink internet and phone at her home across town for 10+ years and had the same problems. I have been using the internet in my home since dial-up in the 80s and never had a provider, until CenturyLink, who could not give me uninterrupted service. I'm not sure CenturyLink should be called and "internet provider" since they don't provide uninterrupted access to the internet. If Hillary Clinton had used CenturyLink as a provider, she would not be in trouble now as her "top secret" emails would never have been sent/received. Below are the two most recent email complaints I have sent. The problem still has not been fixed.
Why doesn't CenturyLink get out of my town and let us get a real internet provider. For 1 week after my last complaint, my internet was fairly dependable. Of course shortly after that I was watching a movie at 1am and, of course, wasn't able to finish it. The same thing happened the next night. I'm guessing that CenturyLink believes it is ok to take down a signal in the middle of the night because no one would be watching in the middle of the night. Wrong. I need my signal available 24/7. I must not be the only one complaining as I see the CenturyLink truck in the neighborhood. When that happens, the internet connection only gets worse.
After my last complaint, a tech called. I didn't answer the phone because I don't generally answer for #s I don't recognize unless I'm expecting it. He left no message (I figured it was a sales call). He called again the next day, left a message and said he would call again, never did. Last night about 12:50pm, the signal kept going on/off so, of course, I wasn't able to watch TV. It had been on/off all evening, but I completely lost the connection for some time. Today, it hasn't been on more than a few seconds at a time. So, again, I can't use it to connect with family or friends or conduct business. Heck, I can't even send in a complaint to CenturyLink. Oh, and guess what.
There was a CenturyLink truck in the neighborhood yesterday, so today's inconsistency isn't entirely unexpected. Do something, please. There is no reason that you can't provide quality service. I am paying for it and I am entitled to it. You promised to provide quality service, do it! CenturyLink sends me an advertisement every week asking me to upgrade. I am not ever going to pay more for service that you cannot provide. Fix it. Fix it now.

Janet Lind
from Gilbert, AZ
We signed up for centurylink bundled service last July. At that time there was a $100.00 gift card offered for doing so. In October I received an email that the reward was on its way. Today is January 29,2016. Still have not received the $100.00 gift card. When can I expect it?

Toni Lawson
from Omaha, NE
I called on yesterday and the girl (did not get a name unlike me) was rude and after being rude she hung up on me. Today I chatted online and Terlean B was a great agent who followed what I needed. However Terlean was unable to resolve all of my issue so she gave me a number ot loyality dept who she said would be able to help. Called waited on hold for 10 min someone picks up the phone and says nothing, so I kept saying hello eventually he says may I help you. What happend to thanks for calling this is etc etc? His name was Darrius beyond rude young man. I told him I would prefer to speak to someone withou a attitue and back on hold I go for another 10 min. I have never been treated so bad as to when I call into Century lInk. This started day one I ask myself why am I stil here? I have several other options to provide me withmy needs at a lowere price are the same.

Linda Pendley
from Winfield, AL
As of sometime after 6 p.m. (CST) on Thursday, January 21, 2016, we have no service on our land line. To add insult to injury, we do not have cell service at our home (due to our location). My husband and I have family members with severe health issues. If something were to happen to them, they have no way to contact us and vice versa. I had to drive to a location in the middle of our small town to get enough of a cell signal just to report the problem with our "home phone service".
It was pouring rain, it was lightning, and extremely cold. CenturyLink is unreliable (and incompetent) at best. When I did talk to someone I was told that it would Monday, January 25, 2016, by 6 p.m. before a technician would be available to evaluate the problem. I was also told that there would be a service charge on top of the ungodly fee we already pay for said unreliable service. This is not the first time we have had problems with CenturyLink. Because we live in a small town (in the middle of nowhere) we are held hostage by those that provide our "phone service". From prior experience, the technical support (this term is used loosely) is (as stated before) is as unreliable (and incompetent) as the "service" they offer. I can assure you we will be looking for an alternative to put an end this situation.
Nothing else will be tolerated.

Rene E Pettit
from Spokane, WA
I received a bill that I did not make! Then it went to CenturyLink collections. I have proof that I NEVER lived in Spokane Wa. I'M a victim of identity theft. I have a police report that states this. When I called the collection company they said I was lying and I have to pay this bill. I also tried calling century link and to report the mistake and I was a victim of identity theft, the customer service person didn't believe me either.
So this person is using my maiden name. I've been married for 10 years. My identity was stolen approx. 2001 and I lived with my mom at the time. My mom said that every person should be photo graphed when they sign up and their pic shows up with there account so someone can prove who they are. Also setup a security code word for extra security.

Ignatius LeFey
from Minneapolis, MN
I have a CenturyLink complaint – each day, I receive approximately 15 calls from the following number: 201-402-2298; they do not leave a message and when I answer the phone, it's an automated recording thanking me for going to their website; I never hear the first part of the message, only the ending; Weekend calls also happen but it's no 15 calls, more like 6 calls. On my phone, I do not accept solicitors so they need to press one to continue. I have made several attempts to call this number – choosing option 1 to have English; and then I get a repetitive message telling me that my call is being forwarded to a CenturyLink agent. This never happens. Could you please let me how I get them to stop calling me? It is quite annoying.

When Century Link tried to bill my card doing an ACH withdrawl using my account and routing number, they submitted the charge to my bank using my email address instead of my name. My bank refused the charge citing the wrong name. It took me being passed around to three people when I called Century Link to get help. I was not going to pay the extra $25 fee because of their mistake. Today I tried to redeem my reward of a $100 visa card. I tried several times entering my "campaign code" as well as my Century Link account number. I kept being run around in circles with this and I am unable to redeem the reward. I feel like this is fake just to get people to sign for service through Century Link.

Jack Dietz
from Jefferson City, MO
Called CenturyLink billing department to complain and then to cancel service because bill keep going up. Their retention dept said I wasn't getting all the discounts I should be and my bill would be lowered to $135 a month well just received my bill and it went up to $277. This company trains it's people to lie to customers stay away from them at all costs. Horrible practices by the corporate office.

Michael McPheron
from Aurora, CO
I canceled my order for CenturyLink's product but they hijacked my phone any way. Then I had to pay to get my line back to Comcast. Then CenturyLink billing department sent me a bill and I told you that I did not want the service so they sent me a bill for it. Then they put a hit on my credit which I disputed but no one has called me from customer service or the CenturyLink corporate offices. I'm about to engage a lawyer to sue for damages.

Matt
from Fayetteville, NC
Like a lot of people here, my experience has been awful. Actually, the customer service people have been ok, it's the techs that don't show up. Seriously, I make an appointment for a tech to come out, take a day off from work, and they don't show up. Nothing. Four days later, they decide to show up. Problem is, they still can't fix their crap internet. Never thought I would miss Charter, but at least it worked. Centurylink customer service department is just awful. Sadly, I've heard satellite is even worse.

Barbara Blor
from Lady Lake, FL
I called CenturyLink customer service line and was left on hold for 35 min. This service is the worst I have ever had with any of our service over all. I called because our bill arrived and it AGAIN was up in our cost. I have basic service internet and phone with CenturyLink what a joke it is now 196.61. The month before I call because it was also up in cost to 181.19. I was told my discounts were gone and they would give me a large$10.00 . sept. my bill was $170.55 . I have had my problems with internet nothing was done, TV was out for a night again nothing. I have recommended, many of people to CenturyLink and they to have issues. I will discontinue all three of our services if No Response is addressed.
I am sure you would agree that 35 minutes is inexcusable. After all that time being on hold I hung up and was in raged of the lack of response to my call. It my be the company needs to hire more people of competent people and supervisors. If you check our phone you will see exactly what is happening. Also we pay our the day it comes into our home. This experience has me rethinking the service and curability of CenturyLink corporate offices and the whole company. We have all three of your services! I look forward to hearing from you regarding this matter. As a footnote I have many other with the same experience. If you need names I'll be happy to have them contact you also.

Dan Wright
from Federal Way, WA
A salesman representing Century Link and direct TV said I could get both items for less than Comcast and I would have a 3 day cooling off period by mailing a letter enclosed with my paper work declining the offer. I declined the offer on the weekend and Century Link had already hijacked my phone from Comcast. The century link phone would have been great for a hermit cause no buddy could call in on my phone. I even enlisted a Consumer Complaint Investigator from the State of Washington Utilities and Transportation Commission. I received Her letter back today saying your cancellation request was received after the order for service was completed July 31,2015. The date of post mark ended service before July 31,2015. This multibillion dollar Corporation took advantage of me and refused to pay me back. The phone didn't even work! No calls could be made to it! There salesmen enticed me with the promise of a 100 dollar Visa rebate card when I signed up. I have no idea what happened to that. I do no this is a multibillion dollar company getting rich off ripping off Senior citizens!

I suppose to get a $100 prepaid visa card they told me it takes 4 to 8 weeks to get it which I know that is a lie and bull and they are commenting fraud and a scam so I don't trust this company. I want to see my prepaid card in my mailbox first before I pay them one cent.

Patricia Kay Youngson
from Denver, CO
I got my CenturyLink cable service via internet. I did not see the contract (with the year and a half requirement to stay with them or pay $20/month if leave. I have telephone service and internet via CenturyLink and kept hearing how much I would save if I added the TV dish service. Someone quoted me $10.00 savings but when I actually did add the Dish (Direct TV) it was only a $5.00 savings. I got the Choice channel package, which was the only thing I was offered. A few months later, I realized that the Select was cheaper and changed to that. The person who did the change did not tell me that (for some reason) going to a cheaper package would result in a higher bill as opposed to lower. I have many more channels than I need and this service is way too expensive.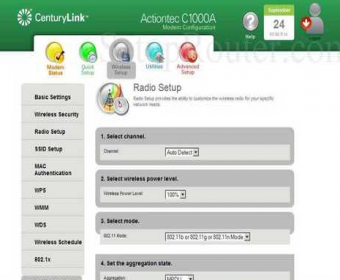 Levi Brennan
from Boise, ID
A few weeks ago I called centurylink because I was only getting download speeds of about 650Kbs. I pay for 1.5 Mbs. They told me that there was nothing they could do and that it was normal. No... that's thievery. Recently my download speed has gone down more. Even more now. I'm only getting about 150 Kbs now. I will be dropping centurylink the first chance i get.

David Bailey
from Columbus, OH
Hello. I called to have questions answered before I signed up for anything. The man I talked to was unable to answer questions to my satisfaction and at the end of the call, I received the impression he was no longer interested in signing me up. That turned out to be wrong when I opened my door and found the tech standing there. I told him I was not interested. He understood and left. Now I`ve received a bill from Century Link, even though I don`t have the service. The bill says I have an account number. What happened?

Benjamin Cooper
from Denver, CO
So I signed up with CenturyLink just to try it out... quickly switched to comcast as they had better speeds in my area. I go to cancel CenturyLink, and they tell me it will be a 200$ fee since I am on a contract. Here's the thing. I EXPLICITLY said I did not want a contract when I signed up. I said it multiple times, and got verbal confirmation multiple times that I would be billed month to month. But apparently, because it said somewhere in the bill that I was on a yearly contract, I was passively agreeing to that contract. Is this legal? How can they tell you one thing on the phone, put another thing in on the computer, and stick you with the burden of proof? No matter how good the deal sounds on the phone, don't believe it. They will stick you with whatever the hell they feel like.

Ryan Sloneker
from Minneapolis, MN
Was sold a bundle deal for DSL with DirecTV and promised combined price under $100 per month. They've been charging me $70 per month for DirecTV and $70 for DSL, separately. I called to get clarification and was transferred 7 times within CenturyLInk (disconnected once) only to be told that I should have noticed this before my 30 days were up. During this time DirecTV was also included in the transferring and I have to say that they were kind enough to only have 1 person need to assist me in getting their part of the plan priced correctly. She was on the call with me for the last 3 transfers. Their people were helpless, rude, or both and it was extremely off-putting.
Here's the details: CentruyLink promotes a bundle for less than $100 per month to have DirecTV and CenturyLink DSL. This is for the slow DSL, but "hey, that's ok because you can upgrade your speed for only $10 per month!" Well in my area they apparently do not even offer slow DSL. I'm in one of the largest suburbs of Minneapolis and in a very established neighborhood. Qwest (now CenturyLink) is not new to this area. After modem rental and faster internet I was under the impression I was to be paying $110 or maybe a bit more per month for internet and satellite. My bill came and I was charged $130. OK, installation and setup fees or whatever, what's $20? That same month I got another charge for $70. Hmm... must have been setup for DirecTV? OK, I'm sure it will work out. Fast forward 2 months and suddenly I'm aware that they are billing me $40 more than what I expected.
How did I not notice this, you might ask? Well when I set up my account I opted to have e-statements. You know, save trees and the planet and stuff. This is all fine except that when they took down my email address they left out a letter. So no statements or explanations in writing. Just surprise charges. The single most frustrating part of this all is after almost 2 hours on the phone with these people I am told that me not understanding the charges is simply my fault and there's nothing they can or will do, including some extremely disrespectful comments. I am planning on discontinuing service as soon as possible, even if this means an early termination fee, because doing business with a company like this is simply impossible.

Stanley Jacobs
from Colorado Springs, CO
Worst company ever! I switched from Dish to Centurylink prism. We had a salesperson in our neighborhood that sold us on Centurylink. Big mistake! We were quoted $172/month for phone, internet and cable. We get the bill and they've raised it to $189/month. We were told, sorry, nothing can be done. We were told that our first bill would be "a little more than normal" as we would be billed for a pro-rated month and a full month. They sent us 2 smaller invoices and then we got hit with a bill for $572! Once again, we were told nothing can be done. We were informed this is normal for their billing. What a crock! Such a crooked company. I encourage everyone who has had problems with Centurylink to file a complaint with the BBB. Let's shut these crooks down!.

For the last year+ I have had nothing but problems from party lines to noise on the line so bad could not hear who I called and now my DSL for the last 6 months is terrible to say the least. To this day still having problems !! I still have to pay my bill I have hours and hours on the phone with them, if I could they would get -1 star

Ray Playtt
from Mountain Home, AR
On 6-26-2015 I spoke with a Centurylink sales rep. and agreed to a bundle pkg. that I was told would come with a free phone, Direct tv 150 pkg. and internet service in my home. The price was quoted to me of $58.00 dollars the first year of contract & $111.00 for the second year and I was to get two $50.00 visa gift cards. with in three days I got a phone from verizon which is a cheap little piece of plastic junk. Two days later I received a bill from verizon for $25.84 monthly charges,$47.40 for verizon wireless surcharges and other charges & credits and $6.61 taxes,governmental surcharges & fees for a total of $79.85. That is what my free phone cost and I was not even made aware that I would be billed by verizon for phone service, I was made to beleive the whole deal was in the bundle. when the centurylink bill came it was $100.58 AS they had signed me up for the Direct tv ultimate pkg.
I spent countless hours on the phone with cust. service and supervisors only to be told they would investigate. They never did anything but lie and hang up on me. They clearly use deceptive trade pra. I have been dealing with them for yrs. as they are the only provider here. I am 69 yrs. old and they are by far the worst co. I've ever came across in my life. As of today I called Direct and got my entertainment pkg. dropped by about $30.00 I hope it is 9/23/15 so we'll see what happens. No thanks to Centurylink. BE careful if you have to deal with this company. You have to call and fight with them almost every month because they keep jacking up your so plan on spending a lot of time on the phone trying to navigate their system and don't believe a word they tell you. I rate them minus 5 stars and then some.

Danny Miller
from Gilbert, AZ
I saw this on the link, was also instructed to visit centurylink.com/getmyreward, to put in a campaign code, than submit. For the life of me I have not been able to find this link, please help, could also use the Visa Prepaid card.

Daniel Viramontes
from Santa Fe, NM
I recently switched from Dish to DirectTV because Direct offered internet; I later discovered that the internet is via Century Link. Century Link ( CL) came on Wednesday afternoon, May 20th, to install their portion. Today, Friday, May 22, I went into my backyard and discovered an orange cable from the CL box down my backyard, across the gravel drive to the garage, and draped over a 6 foot fence; thence down an alley about 15 yards, ACROSS the alley which is regularly traversed by large dump trucks, and into the back yard of a private residence. It APPEARS to go into a telephone work station pole. When I called CL to express my concerns, I was on hold for over 35 minutes or alternatively transferred, then given another number to call!
When I called THAT number I was AGAIN on hold for quite some time before someone actually said they would send a technician out "sometime within the next 48 hours." The work CL has done is slipshod at best, and reflects poorly on the company. It is far and away superior, however, to the companys customer service!!! I have a video of this orange cable into the alleyway on my iPhone which I will gladly share should anyone need a visual explanation to go along with this complaint. Ever the optimist, I hope to post a satisfactory resolution in the next 48 hours. Stay tuned...........

Stacey Nielsen
from Bountiful, UT
November 2014, I was going to cancel my home phone. I called Century Link and stopped it after changing my mind. I asked if this was going to cause a problem with getting my same number. I was told no. It would take a couple of days and be back to regular.
When I called my daughter to tell her I re-instated my phone she said the number was different on her caller ID. I called Century Link back and after they told me they had it fixed. In the next month or two I received a bill for over $700. I called the company back. At this point, I have been on hold for over ten hours working on this.
They had been billing me the wrong amounts on the internet because when they missed up the account forgot to put the bundle back. They told me the adjustment was to high to refund. They told me it was because they had changed my account number when they gave me the wrong number and the auto pay stopped in September. I paid the bill and asked for copies.
I have made many, many calls to them. They told me they can't find my records before this happened. I have spoke with may supervisors stating they were going to research this and call me. No calls! The next couple of months I received bills that were never the same amounts. They said they had credits of each bill I assumed it was due to the billing error.
Today, they turned me off. I called on the billing yesterday to ask why my new bill was over $500. The person said it was due to someone else's account number being put on my direct tv account. I asked to hold off on the auto draft until they could send me the statements.
For some reason last month the auto pay started back up on it's own. My bill is normally due the 25th of the month but today is the 20th and I have no cable. They say I'm past due because they put an adjustment on this bill for $317.00 in which they say they had someone else's account number on my direct tv account. I called direct tv and they say I'm current.
I work in customer service and I can say I have never in my life dealt with such rude and non caring people. As of today, I have spent over 17 hours either holding or talking to your company. No one seems to take responsibility to get this fixed. I have been transferred 13 times of which I was told that is not my department. Who's is it?

Lyle Raatz
from Phoenix, AZ
They only delivered 1/4 the service you pay for unbearable low upload speeds on a 40mps plan and CS will do nothing to help you. I thought this was a class action lawsuit, not just a complaint form because that is what's needed. They are ripping of me and several others in the Youngtown/Sun City Area Because they think us older folks will not catch on. They gave me the run around for half a year now. First they said it was the modem that I bought from them for way too much so got another one. Nothing changed then. They claimed it was my Ethernet Card got a new one still no fix, then they claim its my cable so got a new cable with large bandwidth still not fixed they 100% refuse to send any one out to check the lines and they want to charge me $120 for a tech to come out to my house

I'm emailing on behalf of my mother. The residential phone service that you provide is very unreliable. It seems to stop working every weekend. There has been a service order on her phone at least 3-4 times over the last month and this is UNSATISFACTORY.
She relies on that phone for her safety and well-being. She is unable to contact 911 Emergency if necessary. Also, when I try to call on her behalf and report the outage, Customer Service refuses to talk to me. Well, how do you think she can report the outage if her phone is not working?? This is very dangerous and CenturyLink is negligent of their handling of this. Please treat this as a formal complaint and forward this to the President of the company.

Eight years of CenturyLink and it's been nothing but problems! This latest problem has been ongoing five months. Over 70 calls to customer no-service and they still refuse to fix the problems. In 2013 I had four technicians come out to troubleshoot the line and finally had to find the burned NID connection myself when the phantom ringing started in the middle of the night; then it took over 40 minutes to explain to the call taker that they needed to replace the NID, all because she kept insisting that I was not allowed to open the NID. In my thirty years working in industry, I have never seen a company so consistently incompetent as CenturyLink!

I pay almost $80 per month for 7mbps yet best speeds I get are .5 on average. I've had enough.

Bella
from Minneapolis, MN
I have never delt with such a unprofessional & unorganized company. I began services in Jan. 2015 and that was the worst mistake as I have had the same 2+ hour conversation with these people monthly. They continue to shut my internet off due to "no payment" when they owe for an outrageous overpayment! I've been hung up on for asking for the persons badge number, location & name (which I was advised to do from Direct Tv) I've been placed on hold for over 20 minutes while they are "trying to fix my account" at the end of every phone call, I feel relieved, they tell me they are wrong, this is their mistake, assure me this will be corrected and apologize up & down.
Considering "supervisors" don't ever seem available to talk, I have been guaranteed twice now they will contact me the following day. They never do, I just receive another outrageous $300+ bill for Internet only! I don't even have a working computer in my home. I use wifi for TV & my son has an iPad. I'm a single mother of a precious sweet boy. I work full-time to make ends meet. I have spent countless hours on the phone with this company in the past 5 months (which I have NEVER done with any other company in my life!) I could have used that time with my little boy as I don't get much of it. This company disgusts me & if I could, I would sue them for my time. Save yourself the monthly headache.. Go with a different company.

Robert Brown
from Kissimmee, FL
When I changed cellphone services I kept the number. The number prefix shows out of the local area and suddenly I started being charged long distance when I call my cell phone from my residence. The cellphone company is in the same city that I live in and the calls (ones charged) were local. The CenturyLink people offered no resolution and in so many word "that is the way it is."

Leslie Pellegrino
from Littleton, CO
I spent 45 min. last night in your chat room trying to resolve this issue. You obviously have some dumb people working there. No one could even get back to me to answer my problem. I received a postcard in the mail to compete a promotion for my prepaid visa card. I was instructed to visit centurylink.com/getmy reward to enter a campaign code to complete the transaction online. Well.....,that is NOT a website and my server said it was unsafe!!
Is this another bogus promotion from you?? What the heck? I would expect to find a link on your website for reward center and there is nothing! I logged on to my century link account and couldn't find a thing about this prepaid visa reward. What is up with this? You need to make it a little easier to redeem this. Please advise how I can complete this promotion as I will not log on to an unsafe website!

Art/Kathy Terwilliger
from Lady Lake, FL
My wife & I have had a lot of problems with the service at CenturyLink. Our billing keeps going up every time we get our next bill!! Can we cancel our service because of poor service?? If not, we want to let you know we won't renew our contract when our year's contract is up!! We are going back to Comcast. They didn't keep raisiing our monthly bill EVERY time we got our next bill & the service was not having lines in the screen or frozen screens. We had a tech come our and nothing the tech did helped solve the problem.. We will not pay a high billing price to watch television. One high note: the internet speed is really good, but that is the only thing we can say that is a plus!!

Guy Lovely
from Fox Island, WA
First it was not having internet service hooked up, then it was at a speed lower than I was paying for, now you turned my e-mail off. In total I have spent something more than 3 hours trying to get everything resolved. Today alone I have been transferred 3 times to people who say "sorry, that is not my account. I will transfer you to someone who can assist you." - 40 minutes latter I hung-up! I have been a customer for over 12 years, been a stock holder and now I am one pissed off customer! Why can't Centurylink transfer accounts between systems and why can't your service reps do their jobs? I will not sit on hold anymore for you guys to get it right, please call me with someone who can help.

gloria Bremer
from Lebanon, OR
I have no complaint with the internet service I signed up for or the installation. However, customer is the WORST!!!!! I called a few days after getting the internet service in regard to a commercial that CenturyTel is broadcasting that offers broadband plus direct TV for $45 per month. I have spoken to no less than 9 different representatives asking about this package. I have been told, that I am mistaken, I misunderstood, I didn't see what I thought, that does not exist and a few other frustrating comments. I watched the ad on television several times and was sure of what I saw, but pulled it up on the internet and watched it several times to be sure I understood. Still I am told it does not exist. False advertising?????
I was told when I signed up for internet service that my first bill would be a certain amount and even received an email confirming that amount. Guess what! My bill was nearly twice what I was quoted!! Of course I didn't receive the bill until AFTER the 30 day window in which I could have cancelled the service had passed. Had I known in that 30 days what they were charging me I most assuredly would have cancelled. I am quite sure that the timing was well calculated to force people to pay for the length of the contract and con us into having to pay higher rates because we don't know what they are up to until it is too late.

Beth Livi
from Cape Coral, FL
I have also been lied to and cheated by this company for the past year and a half, since the end of 2013. I have called them on it every month. They offer to set things right and quote me a price to resolve things and then when I get the next months bill, it's twice what it should be. Do they really train people to be this inept in accounting or what is really going on? i have asked for an explanation of the so-called 'services' that seems to double the cost and all I get is double talk. I hate having to call every month to straighten out my bill and have to listen to gobbledygook every time. I realize this is just a complaint website to sound off and nothing will ever come from it, but it helps to vent with others who understand. If a lawyer ever gets this, I hope CenturyLink has to pay double damages, just like they charge others.

Dennis Snyder
from Wilson, NC
CEO: Glen F. Post III - CFO: R. Stewart Ewing Jr. - COO: Karen A. Puckett. I have contacted the CenturyLink technical line several times over the past 3 weeks. Each time I use the "chat" feature I make contact with a "technician" who does not know how to solve my problem. My internet works. I am paying for the 1 Gbps download and 25 Mbps Upload capability. I am receiving 24-25 Mbps download and 1.04 Mbps Upload. My Prism appears to work as normal. My problem is I have no telephone service. I am paying for the blanket Phone>Inside>outside>local>Long distance repair capability. First of all when I contact your technical section online, I am warned that it will cost me $85 to have my inside lines fixed if your repairman finds the problem is inside the house. I don't appreciate this threat.
According to your Retail center office (where I have to drive to during their business hours) I am protected even if my phone itself fails (I have been there several times recently and that is the only way I get any help). It is now Easter Sunday. I wanted to call my family members and wish them a Happy Easter! Could I? NO! Because my telephone portion of the CenturyLink service is off again. Thank you. I am anticipating a Job offer from Glaxo Smith Kline which opportunity I may have lost over the past week due to the telephone service at my house having "NO LINE". I finally got a service repairman to come out Saturday. Of course the phone was working fine when he arrived. He chalked it up to "intermittent mystery problem". The telephone lines that run from the poles outside of my subdivision through the neighborhood were installed by a JackLeg subcontractor that Embarq hired to slam them into the ground several years ago.
There used to be audible cross-talk on the lines. Now it appears "according to your repairman", that a possible problem with these old lines may be affecting my phone. There are some loggers tearing up the wooded area behind my house about 200 yards away. Your service technician suggested that may be part of the problem. I doubt that because the lines run parallel to the street and it is nowhere near the work being done. Most people are shying away from landlines in this country. It is probable you will continue to lose more customers by continuing with the unconcerned attitude your company appears to be taking with this issue. "Why bother to fix the root cause of the problem, when the customer is probably going to use a cellular device anyway?" I choose a landline at my home because there are two converging cells at my house. One company in the living room, a different cell company in the bedrooms. The cellular reception on either is hideous. Are you trying to force me to use a cellular phone and dump my landline?
Is there someone at the switch (and I know you have switches) flicking mine off as part of some perceived "funny joke"?
Perhaps your repairman could come out and rip the entire phone wiring system out of my house and replace it guaranteeing elimination of that as part of the problem. Everytime a service technician has been out here they connect their meters and equipment and find no problem. It's similar to when you are so sick you feel like you're dying and as soon as the doctor puts the stethoscope on your chest you feel fine.
Your online chat is pretty much worthless. You do not allow your attendants to make a contact to the people at your company who can "supposedly" really help (the 800 numbers). They say because they are a chat that you do not allow them to make telephone contact to your various helplines for your customers. When my landline is inoperative, as it is right this minute: 7:04pm 04/05/15, and I contact the "chat" help, the attendant is, by your rules, "not allowed" to make contact with the people who they (the attendant) are telling me to call for help. Mr. Spock would say "perplexing". Logically if I have no cellular phone, and my landline is inoperative, it would prove impossible to telephone your help lines for assistance. But it is the only thing your "technician" (attendant) has to offer. I recently was offered a survey of your online service. I gave it "very dissatisfied" as a rating.
You should not use the term "technician" with your answering service's, attendants, and repairmen you send to your customer's homes that can't find the problem. A technician is a person who is a hands-on troubleshooter (successful) who can diagnose, analyze and make a repair or replacement of defective parts, processes, equipment or systems. An engineer is a college trained person who sits at a desk, thinks they know all the answers and lay out all sorts of designs and plays with CAD to make pictures all day that may work if a good "technician" knows how to physically create or repair the actual process or equipment. The engineer is paid at least twice as much as the technician and does 1/2 the actual work. Telephone or Chat attendants are limited "answer the phone" and assign the work to the technician people and have no business whatsoever being titled "technicians" They fix nothing and can't even understand a problem when it is explained to them in terms a child would understand. When they can't do this they are useless.
I don't know if your voice operator attendants who are on the voice end of the technical service line are any better than your "chat" people but if they are the same, you could save a lot of money by replacing both with a recording that says: "Hi you have reached the technical help line for CenturyLink. This recording has replaced a real American to help you in person because they were restricted from providing any actual help. As this is a recording, so we don't have to listen to your whine about how crappy your service with us is and as you will receive no help anyway it's cheaper for our company to simply waste your time with this recording instead of having an actual "American" person take your calls. If you need help, drive 15 miles to our retail center where we actually have some good people who will listen to you and get you the help you need. Thank you for wasting the time to listen to this recording." That is about what I have been getting from your "help chat". If you can get someone who can fix the telephone problem that affecting me or perhaps my whole neighborhood, I would be more than happy to discuss ways you can make your customer service, technical service and public relations simpler and more effective. You might even get a few of the millions of customers you have lost to the cellular industry back to landlines.

Dawn Benthall
from Monroe, NC
I discontinued service they charged me a penalty for stopping service before end of contract. I find out this month they have filed a collection against my credit report for a total of $424.00. Supposedly I had the service in the year 2012 and they file on my credit report 3/15 date of last bill are you freaking kidding me. The collection agency says I had a bill cycle of 23 months. Not hardly I disconnected service 8 months after I initiated service and they told me to bundle the service was cheaper with them and dis network. Nope a whole lot more expensive. I was able to find services a whole lot cheaper. I am da-- pissed they turned me into a collection agency and have gotten by with this. I would be more than happy to be a class action lawsuit against these crooks.

Michelle Santos
from Flint, TX
Trying to set up Account online. I live in Texas. When online it states i Must enter my Access Code....I dont have an Access code so I call to get one...Here's what I got....
1. You got to call 800-201-4099 (told wrong number-couldn't assist me)
2. You got to call 800-788-3600 (told wrong number-couldn't assist me)
3. You got to call 866-642-0444 (told wrong number-couldn't assist me)
4. You got to call 800-244-1111 (told wrong number-couldn't assist me)
5. You got to call 877-646-3282 (told wrong number-couldn't assist me)
I hung up! So, what is the GD number I call so I can get an Access Code in order to set my account up online? After over 1-hr 45min of getting jerked around I still cannot set up my account to pay online because NO ONE in your company KNOWS who I contact to get a stinking Access Number... This is absolutely absurd--So what is my access number or what number do I call to get an Access Number.

Ashley Deaville
from Sunset, LA
I have tried for several months to talk to someone about my bill constantly going up but my service constantly going down. I pay almost 100 a month for internet that works part of the time. My bill started out at 50 and has gone up. been with this company for over 10 years and there service just gets worse.. They know that i can't get any other internet where i live that doesn't charge by gigbyte. So they figure they can do what they want to their customers

Janice Yopp
from Raleigh, NC
I was promised a $50.00 gift card and to date I have not received one. We signed up for the bundle package and was promised this gift card. We started receiving this package in August 2014. I want my gift card!!!!!!!! Please help! Account #7196215 Direct TV Account # 308111879 Centurylink

Irene Brothers
from Tucson, AZ
I responded to an ad you were running in January this year because Comcast (whom I had been with for about 12 years+) just kept going up all the time and they kept making less programs available to me every time. Your representative told me that by bundling with Centurylink (phone/direct TV/internet) I would get many more programs (most of which I find are trash or children's programs - I am on social security) and it would amount to $90+ dollars a month. He told me I would also get $25.00 off my first bill (estimated that to be about $115), and two prepaid visa cards - one for $100.00 and one for $50.00 after six weeks. My first bill from you was $150.00!!!
When I called about this they among other things said that because of the bill timing the next month would be about $70.00 and yes, I would get the two visa cards after six weeks. My next bill was $102.00. Since January 8 when I took on Centurylink, I have heard nothing about the visa cards. I called and was told that they were only going to send me one visa card for $100.00 and that was that. They gave me a number to register 670236208 and said I should log in to centurylinkrewardoffer.com which I did - GOOD LUCK WITH THAT. I want this matter resolved right now. As far as I am concerned this is a fraud, and demand that you live up to your agreement - so far I am getting terrible internet ability and bills are not as promised - and as above, I do not have the visa cards I was supposed to get.

Diane Snead
from Denver, CO
I was on the phone about 3 months ago and the rep encouraged me to quit Cricket and switch over to Verizon but bill would go thru Century link at $25 per month, basic phone. It has been over 3 months and I have to pay Verizon almost $200 on this deal because the rep did not carry thru. Now Century is telling me there is no record of this transaction. So now Im having to pay Verizon $51 per month versus $25 per month. I am a senior citizen and have a limited income, and cannot afford the Verizon amount but i am stuck now with a contract for two years. Both companies, Century Link and Verizon switch me back and forth saying the other is responsible and so I am stuck.

Kyle Button
from Rochester, MN
Chatted to get a new promotion since the last one was ending. I was told I could only save by signing up for home phone service and then it would only save me $20 off my new full rate. I signed up with another company because I could find a better deal. Called to cancel my service and he told me he was able to drop my service to cheaper then it was before for a one year term. I told him it was to late. He then offered me more deals. I told I would like to cancel. He then proceeded to tell me since my one year was not up until the 3rd of April I would not be able to cancel today unless I paid the early termination fee. I asked him to move the cancellation out to April 3rd, he was unable to his system only lets him move it to then end of the current month. I asked if there was any way around that and he said just for me to pay the ETF or to stay with them. I then told him I would call back on the first.

Since renewing my internet contract 4 months ago, CenturyLink has overcharged me every single month. I just removed auto pay from my account since CenturyLink is doing no less than stealing from me each month. I am now told that it is impossible for them to give me the internet rate I was promised, if I don't re-enable auto pay (which wasn't part of the terms). However, I have had auto pay enable for the past 4 months (longer, actually), and they've demonstrated that they'll still overcharge me with auto pay enabled. You'd think that 4+ months would be plenty of time for a company the size of CenturyLink to fix my bill. Instead, they're not upholding their end of their legal agreement to charge me the rate quoted to me.
To top it off, their customer service (specifically, the Customer Advocacy Group), shows little interest or ability to actually resolve this. I've asked to speak with someone higher up, and they outright refuse to transfer me. I've had to take many hours away from both work and family in order to address this seemingly never-ending issue, yet I've not once gotten any sort of acknowledgement that my time is valuable. Most companies I deal with would bend over backwards to keep a customer loyal. I'm not a complainer by nature. I don't ask for freebies or handouts. All I ask for is that CenturyLink honor it's end of the deal and charge me appropriately. I also ask that they somehow make things right and reimburse me for the time I've "had" to spend to resolve this (believe me, I'd much rather spend my time with family than deal with CenturyLink). Centurylong, this is no way to treat a customer.

Deborah Hedlund
from Saint Paul, MN
I had Comcast television and internet for sixteen years. Thought I could save with bundling with Century Link and Direct Tv....at least that is what the Century Link agent lead me to believe. First off, they never told me there would be a two-year commitment with Direct Tv. When Direct came out to hook it up, I wasn't home and my son signed for it. Didn't get a bill for four months....Century Link told me that Direct would send my bill...wrong! I keep getting the wrong amounts for my billing on my internet...four times the amount originally quoted. They also hooked up my internet incorrectly with not near the speed again that was quoted! Everything about Century Link is AWFUL! Even when I go online for my billing, that is messed up. I punch in amounts paid in the last year, and they show one payment, etc. Don't do business with this company!

Paul Johnson
from Fargo, ND
I have been a CenturyLink customer for 35 years as there is no other service available to me in my area. I feel it is criminal how they can "give you a deal" in a bundle package and you end up getting screwed. The last "bundle" I agreed to included long distance services which I don't use, but it was supposed to "save me money". The regular phone service charged extra fees of $12.47 (federal access charge, extended area service, non-telecom svc surcharge, access recovery charge)...which is rip-off enough, but the long distance portion of the bill has it's own fees included (State sales, special district sales, federal telecom relay service fee, federal universal service fund, state and local taxes, federal universal services fund, federal telecom relay service). WTH!! How can they get by with this!!

I was given a set price for a bundle package. Every month the bill was more than quoted price. Every month I had to call and fight them on it. Then when I called this month they said I had to pay the inflated price or they would disconnect me. I was quoted the original price 3 times, during 3 different phone conversations before I decided to sign up. The last time I called the representatives said I had been misquoted in the beginning and they were not responsible for it. This is outright fraud. How are they getting away with this???

In the beginning, we went through CenturyLink to get phone, cable and internet. When they signed us up for a bundle package, they then transferred us to Direct TV for the cable portion of the service. CenturyLink will sign you up but don't know the details about the terms and agreements for Direct TV. In the end of signing up, they requested a credit card for initial sign up fees. We were very clear in stating that this was the only time that we wanted to used this credit card. We explained in many different ways that we did not want the card to be used again. If there was to be any reason why they should need to use that credit card again, they would have had plenty of opportunity to explain it to us at that time. Instead, we were assured that this would be a one time use only. Direct TV offered some free trial movie channels for the first month. Well, if it's absolutely free, sure, we will give it a try.
After the first month, the free channels were still there and we got charged for them. We were never told that we had to contact them to discontinue the movie channels to prevent being charged for them. This Direct TV bill was going up and up and was not at all the original bundle package that we originally agreed to. We just could not afford to pay for these channels that we were not using. So, we requested to discontinue the Direct TV service all together. Just keep the phone and internet. They then went and charged $295 to the credit card that was used in the beginning, stating that it was an early termination fee. They stated that it is noted in the terms of agreement contract that we agreed to in the beginning. I never received or signed a terms of agreement ever!
They stated that they have a copy of it and they can send it to me. All they can send to me is a copy of the agreement... but there is no evidence that I ever signed or dated it. It's just a copy that can be sent out to anybody. I never saw it, but because it exist, everybody is suppose to have automatically agreed to it when they sign up for this service regardless of if you have ever read it or not. I went through their arbitration process to no avail. It's the same thing... because they have the agreement in existence, we are bound to it. I went through the credit card company to dispute this as well. The Credit Card company even stated that it was proof to them that the charge was legit because they have a copy of this agreement on file, unsigned.
So now, we are stuck paying this extra $295 that we couldn't afford in the first place and was the reason why we were cancelling the service. Since then, I have helped somebody else contact CenturyLink in regards to signing up for services. At the time of signing up, I asked them about the terms and agreement. I asked them if they could tell me specifically what the fee is going to be for early termination. The actually fee is not listed in the agreement. It just states that you are subject to one, but no specific amount is listed. If there is still a lawsuit in place for this, I would like to be part of it. Please let me know if there is any further direction that we can take on this. Thank you.

A young man representing Centurylink came to our door to sell us a combination of centurylinl service as well as direct tv . We signed up for internet service from centurylink bundled with choice extra HD access, DVR service. We were ripped off as we only got Choice not choice extra and standard tv equipment with no dvr. Now they say nothing can be done. It would cost us an additional540.00 The boy from centurylink and his counterpart at century link are crooks as well as both companies. Sales agent Tyler Downs , CYDHCN, ID # and call center agent Elizabeth, ID # FALT095 can not be trusted nor either CenturyLink nor Direct TV.

I just about fell off my chair when I read two other letters concerning CenturyLink and their Visa Gift Card because I am going through the SAME thing. I needed to get another cable provider and when I decided on DirecTv, they could not provide Internet nor land line phone service. I was given three choices for those two services and I picked CenturyLink because my sister has them.
CenturyLinks rep is the one who told me that I would receive a $100 Visa Gift Card. In reply to my first complaint to CenturyLink, I was told I had not registered...which I know I did because I was given, both by email and verbally on the phone, a delivery date of 8-31-12 BUT I went and registered AGAIN! Now, I have been looking at a delivery date of 10-31-12. It is now 11-6-12. I have just sent another letter to CenturyLink.
This is called FRAUD and is illegal. I am seriously considering making my next email/phone call to the States Attorneys' office and the local TV station. I am not fighting for this card to go on a happy spending spree. I am a diabetic on Disability who has to go to the food bank to survive. This card will be used for the same purpose...trying to survive.

I signed up for automatic bill pay a good 3 or 4 months ago. It finally went through with my April billing. The site they tell you to go to does not give me the option to request my gift card. Now I see in the small print that the promotion ended 1/31/13. I applied for the card before then it's not my fault if they took 4months to put it through. There is some thing wrong here!

I have paid my bill for 3 months and was told that the CenturyLink gift cards were being sent out. I then called the company and they told me that I was not registered (which the original representative never told me ) - he then told me to check online for status.
Only to find out that this company is not honoring their offer. This is very upsetting. I want what I was promised - I want my $250 gift card asap via centurylink.com/getmyreward. Thank you.

I have contacted Century Link in the past about my billing because it is not consistant. I am told by their customer support that the billing cycles change and their is nothing they can do about it. I have been a loyal customer for 1 1/2 years. Now i have a bill for $70 due on 1/17 and my service was disconnected on 1/24. I contacted Century Link customer serivce to find out what was wrong because I wouldnt think that service would be disrupted for a payment being a week late. After 2 hours on the phone and century link telling me the problem was in Direct TV and vice versa I get told I have to pay over $200 to get my servcie turned back on. In addition to this I have to pay $29 in fees. This is ridiculous. When I spoke to the billing manager I explained that there is a lot of confusion going on both with me and their customer service department and I dont think the fees are valid she told me they were and there was nothing she can do about it. Wow I feel like a valued customer.

I fell for the "great offer" of Prism TV, Phone and Internet package all on one bill. That was in October 2012. I was supposed to receive a $100 pre-paid gift card. When I called in February to find out where it was I was told it would take about 8-12 weeks. October to March?? What's wrong with this picture and where is the gift carfd??

I had century link internet and phone service until they disconnent my service I was charged for internet 50.00 per month when I was told I would only pay 20.00 per month for new service. I never got a bill every month I only got discontion notices from your office.

I had been with a cable company for 3 yrs and was scared to change service. Was promised by CenturyLink with a good review that I would get 150.000 gift card & they told me the service I would be getting would be no more than 125.00 a month at the most 150.00.
I had to set up my own router & get my computer set up. Then after 2 months waiting on the $150 CenturyLink gift card I called and they said i had to register and it would be out soon. What no one told me that. I couldn't find it on their website or anywhere!
CenturyLink did not give me a link. I had to Google it in order to find it, and it ended up being www.centurylink.com/getmygiftcard. So I found it put it in then the website says I would be getting it in Feb. Here I claimed for it in Nov and have had service since late august early September.
Then my bills I never get the same bill even though we don't order movies at all. They are never the same, which is why I went online to discover more CenturyLink customer reviews.
One month it will be 89.?? then the next it will be 199.99. I asked why, oh we are not getting direct tv's bill because of the billing cycle! I do not like fluctuating bills from one month to the next. I am in a 2yr contract with Direct so thanks to CenturyLink yeah they have me right now. I wish I could just break the complete contract and leave their company.
I don't see having a computer/phone running 89.00 a month Not when it all free and unlimited. The sales personnel def. feed you a line to get you. They know you will never speak to the same representative again they don't care, that's why more complaints will be filed and posted online against them.
I haven't received my 150.oo gift card from century link as promised..have spoke to 3 company reps. and they claim it was sent on 11/30/12..still haven't seen it..whats the deal..? I submitted it back in Sept..
The website link is: www.centurylink.com/getmygiftcard

This company is so unorganized, and the representatives have no clue what they are doing. I had to call 3 times on the same issue to find out that the website does not even exist www.centurylink/getmygiftcard. I called again and asked them if he would enter my information to receieve the card and he did, but told me the website was www.centurylink/getmycard and that website does not exist. It was all a lie. This is by far the worst company and I suggest you tell everyone that you know never to use them. On another note Direct TV should be ashamed to even have their good name linked with CenturyLink.

After joining Century link high speed internet, I was told I would get information in the mail on how to obtain a $ 50 reward. I received a card with a campaign code of 11-52642 instructing to go to Centurylink.com/getmyreward and enter the aforementioned campaign code. I was not able to enter the information into any of the web sites listed. A nice scam from Century link

to who it may concern: i was promised a $250 gift card for joining century-link prism tv. however, when i went online to receive my gift card, i was unable to access this gift card. i am not the only customer that has had this problem.
if you all are unable to keep the deals you make with your customers, then you should tell your employees not to scam others into joining your program.
i am very upset that i did not get my gift card but i am more upset that i was scammed by a company by that i trusted. i would still like to be issued my $250 gift card or to be credited to my phone bill.

I placed an order for service the end of July 2012. After a few phone conversations with different representative i finally got one who could take the order. I was promised a $150.00 gift card for the trouble and obtaining the service. I was told that a post card would come in the mail and to fill it out then send it back , it has been close to months and I have yet to receive a postcard. I have called numerous times to inquire about the $150.00 giftcard . Each time I get the same response the postard is coming. I truly fell as if this is a scam.

I received service in 9-2012 my giftcard was suppose to come in 12-2012, I never received it I called and they said I had to register on line no one told me to go on line to register, so I finally did but I am so angry about my first bill being 280.00, they bill one month in advance I don't want anything from them. I am going to report them to BBB. I promise you, the results will come after that.

CenturyLink promised to send me a giftcard/prepaid debitcard within 4-6 weeks when I sign up for autopay and I did. That was in July. Since then I called them about 3-4 times wondering where the giftcard would be and everytime they told me: it will be mailed out right away.
That was 16 weeks ago. just called today and talked to somebody at CenturyLink and guess what. The card is in the mail and guess what else: it will take about 4- 6 weeks. what can you do? nothing really. just switch companies, I guess. this is ridiculous and not worth my time, really. they seem are either completely unorganized or criminals.

I was promise a gift card if I bundled for 12 weeks and now september has come and gone. and no gift card and every time I talk to someone they give me a different story about my gift card.Why are they able to get away with such a scheme like this,no other company would able to, cant they be made to honor their contract,we would have to pay our bill if we tried that.
I signed up for the 5 year bundle and was promised a free $150 giftcard from American Express. There is no where to sign up for it via the century link website. I speant over $600 and I want my $150 gift card I was promised.

I have been at the Residence Inn, on business, in Durango, CO for a week. Internet stinks! Constantly getting bumped off, front desk is aware of the issue. Call technical support, was told that the speed is capped at 1/2 meg...that is not sufficient to load a page. Dial up is far more reliable because u.stay online. Cant complete email without getting bumped off.

They will first pull you in with all of their lies and then when you get their service, they will screw you with everything they can. First I hooked up my service with the promise of $150 gift card just for signing up. Then I was told my first bill would be no more than $110 and when I got my bill they prorated me for 2 1/2 months resulting in a $250 bill. Second I knew I was moving out of state and I was assured that I could transfer my service no matter where I went. They had to cancel my service, I had to turn in my equipment and because of all of that, I no longer qualified for the gift card that originally intrigued me to get the service. Apparently I had to transfer my service which would have happened had they been able to like they originally had promised me, but they couldn't so they cancelled my gift card that was 1 day short of being sent in the mail. Yes that's right.

robert johnson
from Denver, CO
my wifi service sucks,i keep losing it time after time daily,had new modem installed last yr.still have the same problems,slow wifi and i'm paying more for it now than last yr.customer service sucks too.can't get anyone,on hold for hours!!

Customer #313396650. I called support on 3/20/2019 told her I wanted to cancel phone and take advantage of the new rate for internet of $55/month. She said new modem would arrive 3/22/2019. It did not show. Many calls and online chat later three modems were ordered none showed up. I got in contact with Mindi on facebook chat she ordered another one, that makes FOUR modem orders. I received the modem on 3/29/2019. I was told I would get a credit for the phone, modem rental and no internet for seven days in the amount of $15. This amount is not even close to my prorated cost. Do your people get training? This has been a horrible experience. Your people have made lots of promises and they all fell short of delivering. I just looked up my bill for April and the amount went up again. It did not reflect my new services nor any credits.
Thank you

Frustrated in Phoenix (AZ)
We have been a CenturyLink customer for over 40 years (started when they were "US West", then "Qwest" now "CenturyLink"). In the last year their phone service and customer service has gone in the toilet – and it badly needs to be flushed! We have been billed for service calls when the problem was in their own wiring down the street. We have been wrongly billed for a modem. For the last year we have placed over a dozen service calls and had countless numbers of technicians to our home to check the lines and every time the problem is in CenturyLink's old lines, between their boxes and our house. The static on our phone line becomes so bad when it rains, and for weeks after, that we are unable to carry on a conversation with the person on the other end without a fingernails-on-a-chalkboard screeching static.
I have lost count on the number of technicians that have come to our home in the last nine months. Chad Dykes, a "supervisor" with CenturyLink, has asked me to call him directly (602 565-9133) rather than call the typical repair number. For the first couple of months of calls to Chad he has tried to help by sending out repairmen, often the same day. But, now he doesn't pick up his phone and when I leave a message about the ongoing interruption in service - I have left four in the last two weeks with him and a fellow supervisor, Jim Davis (602 474-2408) – I do not receive a return call. Keep in mind, Chad was the one who offered his number to me to call him directly. Apparently they are receiving so many calls like mine that Jim now has a recording on his voicemail, "If you are calling about a repair, call the repair number." DON'T DO THAT! The calls are outsourced to Timbuktu and if you can even understand what they are saying, in the end, they will charge you $80-100 dollars to send a technician to your home even when they find the problem is with the CenturyLink equipment. That has happened to us.
During my last call with Chad, last year, he admitted that the CenturyLink wiring (infrastructure) is old and needs to be replaced, but the company does not want to pay to replace the wiring that is running between the boxes and the homes they service – I am quoting him. Make some coffee, call in sick and do an internet search for "CenturyLink complaints" and "CenturyLink class action lawsuit". Allegations of employee harrassment and wrongful termination, securities fraud, phone and internet service complaints are replete. So, now, I am off to file a complaint with the Arizona Corporation Commission (for what good that will do).

Candi Cook
from North Liberty, IN
We have had Century Link as a Phone provider since 1979 an Internet provider since at least 1998. While the internet has never been speedy, about 5 years ago, I purchased the largest amount of Mbps available in the area, which I was told is 3.2. I pay more for 3.2 than many of my Comcast friends do for 25Mbps. I've asked over and over every time I have to call in due to the internet not working or being so slow you can't even look at an email, when is Century Link going to get better and faster service provided. And believe me, I've had issues after issues the last 5 years, I could write a book about it. Bandwidth exhaustion is ALWAYS the reason and that has been since 2015 . I've even talked to the Exhaustion Team. My question is if you know it, why not do something about it? Why are you not keeping up with the times and making upgrades as needed? I've been advised Century Link is looking at adding and upgrading service to areas that don't have service right now. What about your long time, loyal customers? Don't we mean anything or deserve better service and speed if we want it? I have to listen to the hold announcements about "as us about our 60 GB service" when I call in. Are you kidding me, I can't even get my 3.2 to have enough strength so I don't have problems, but you are working on getting some 60 GB. I see a great deal of new lines being run a few miles away, and myself along with others in the area, just hope the lines come past us. Come on Century Link, think about your loyal customers.

Peggy Hayes
from Shawnee, OK
I would give a negative score if possible. Have been working with Century Link for almost 4 years. Was under a three year contract for phones which I did not renew but had to keep CenturyLink for internet only. That was mistake, the service has gotten 10x's worse as well as charges. Continue to charge outrageous fees for things they can not prove we owe. Threaten to disconnect our service if we don't pay. Century Link is taking advance of a non-profit community mental health agency. Our budget is very small and can not afford the outrageous charges they come up with. We are also in a very small community with limited options for internet and phone services. Customer service is horrible. Never talk to the same person twice and the next person doesn't know what is going on. Even our customer representative won't call us back because he can't explain why Century Link is doing what they are doing and has no recourse for resolution. The most unprofessional company I have ever seen. Criminal behavior. The government needs to step in and fix this company.

Doug Campbell
from Glendale, AZ
Contacted customer service to check on two issues. First, why my due date changed. That was answered easily and I appreciate the help. Secondly, a while back we contacted customer service to see if we could change our due date. We were informed we couldn't but we're told we could switch to the 100 mbps plan for the same price we were paying now, 45.00. Nothing happened with that promise. When I spoke with them today they just told me no, it's 55. When I asked for Corporate contact information they have me customer service phone number. I asked again for Corporate contact info and the agent refused. I fined this both disrespectful and unacceptable. I pay my bills faithfully and I expect century link to follow through on their promises. Lastly, the customer service rep kept incorrectly telling me what I pay monthly, telling me to look at my transaction history, which I did. She was looking at a totally different account. I don't appreciate being treated as though I am dumb. Please address this and keep me informed.

Promise Hospital 1800 Irving Place, Shrevport, La 71101
from Jupiter, FL
For the last 7 months our telephone systems continuously become non-functional. I'm the Director of Plant Operations for Promise Hospital. Our patients families are trying to contact them and they are unable to. The Doctors on staff are not able to reach out to the Clinical Staff. Our phone lines have been out for an entire day. Members of this organization are looking for answers a lot better than Century Link is working on the system. Our hospital cannot function properly when the lines of communications are down. We cannot provide great patient care when this happens. How can you help us do better and be better? Is there a priority list we can be placed on whenever our lines go down? We are a Hospital in the business of saving lives and/or making people better. If you look at the email trail sent today from you to my Hospital it should provide you with a better understanding of this complaint. My contact information is 318.425.4096 (work) and 318.529.8802 (cell)

I called up Centurylink to cancel my telephone service. They told me it would be cancelled that day and I would get a refund check in the mail. I found out it was not cancelled the day I requested it. I did not get a refund check in the mail. I received two bills in the mail instead. Then I called for two day's straight to try and resolve the issues. Wow, what a nightmare it is dealing with there so called customer service department! I bounced around from person to person. Was disconnected and left on eternal hold. And still my issues were not resolved. Not to mention telling the same story to every person I spoke with. Also they do not and will not transfer you to a supervisor or manager. Very unhappy with the service or lack thereof. I had this company for years and cannot believe the trouble I am having for disconnecting my service. You would think with all the competition out there with cell phones and internet services. Centurylink would want to keep their customer happy. I guess NOT.

Good afternoon I hope that you are having a wonderful day. My name is Regina Harris and I am an customer with Century Link. I have been a customer for a long time.
The reason I am trying to contact you is because I am having a big issue. I live in Farmville, Va and the one mile area from the south and north of me everyone can get up to 100 Mbps but I can only get 8Mbps.
I am facing regular disturbances when I work on the internet with school, my job, play on my X-box and even when trying to keep a conversation going with my phone. It just kicks me and then comes back.
Please kindly fix the issue by extending the amount of Mbps that comes through my area. I hope that you will find my matter concerning and work on it as soon as possible. Thank you for all that do and have a blessed day.

I want to register a complaint regarding the fact service is being paid for on a monthly basis and the delivery of service by Centurylink and my contacts with them to explain my complaint make me believe the talk of furnishing service to a going customer is 95% falsely stated and 5% riddled with 'computer' routings designed to disgust the customer! The increase in fraudulent telemarketing calls is making the telephone useless as a communication device and if the industry does not begin to use the technology available in todays world will soon obsolete itself. I made a recorded complaint by telephone at approximately 10:30 this A.M. about a suspected fraudulent call I received with my own telephone number used as the identifier and the fact I wasted about 15 minutes of my time being routed and rerouted by computer menues around your so called Customer Relations system. Are you deliberately attempting to destroy your own service oriented business???
.W. G. Boerner
715 732 8889

Eight years of absolutely the worst customer service I've ever experienced in any industry. The current episode is only one example of the horrible experience we've had with them over the nearly the last decade. We've been without Internet now for five days and had a service call scheduled yesterday on Thursday from 1 to 5 PM after never hearing anything from them I called at 5 PM and had to chat online and make three total phone call The current episode is only one example of the horrible experience we've had with them over nearly the last decade. We've been without Internet now for five days and had a service call scheduled yesterday on Thursday from 1 to 5 PM after never hearing anything from them I called at 5 PM and had to chat online and make A total of three phone calls before I reach someone that could tell me that he would be here between six and 7:30 PM. Moments after 6 o'clock my wife tells me someone is at the end of our driveway we assumed it was them I walk downstairs open the door and turn on the light. After waiting two or three minutes my wife informed me that the truck was gone and I received an email and a text message at 6:07 statin A total of three phone calls before I reach someone that could tell me that he would be here between six and 7:30 PM. Moments after 6 o'clock my wife tells me someone is at the end of our driveway we assumed it was them I walked downstairs open the door and turned on the light. After waiting two or three minutes my wife informed me that the truck was gone and I received an email and a text message at 6:07 With one stating he could not gain access to our premises and the other stating we were not home. After calling immediately to customer service they informed me that dispatch is close for the night and the next available date they had was 15 February. That would make it 11 days without Internet. After multiple hours on the phone today I've been giving nothing but the runaround and claims that things are "escalated" with no guarantees of the time with one stating he could not gain access to our premises and the other stating we were not home. After calling immediately to customer service they informed me that dispatch is closed for the night and the next available date they had was 15 February. That would make it 11 days without Internet. After multiple hours on the phone today I've been giving nothing but the runaround and claims things are "escalated" with no guarantees of the time for repair. I have screenshots of the calls and the time spent I have screenshots of the text and emails. At this point the story is so absurd that no one would assume we are not exaggerating. I am also reaching out to local Chicago new stations to see if they are interested in doing an investigative piece on the horrible and infamous service people in our area received from Central he. I think consumers should be made aware of this.

kevin murphy
from North Fort Myers, FL
In early november 2018, I was notified by Century Link that they would no longer be servicing Century Link Prism. It was suggested that I opt out
for Direct TV. When I asked the reason, I was told money. I was told that Direct tv would be $120.00 per month approx. plus taxes. If I stayed with Prism, the cost would be $180.00 - $200.00 per month. On a subsequent phone call, I made it clear that I only wanted to deal with one company
and not two. I was told that there was no problem and my Direct Tv bill portion would be added to my Century Link bill. A call was made by Century Link to Direct Tv while I was on the line, and the Direct Tv rep told the Century link rep that the first Direct Tv bill would be $90.00 per month and the
following months would be $70.00 per month. My first bill was for $118.76. My second bill was for $156.96. When I called Century Link, I was
told to change the bill to $134.76. The third bill just arrived and was $148.08. When I called Century Link, I was told that the problem was the
Direct Tv billing. I was also told that if there was a problem with that portion of the bill, it was my responsibilty to call Direct TV to straighten it
out since they were no longer allowed to talk directly to Direct TV any longer.I have been on the phone since 3:00 pm this afternoon. It is now 9:50 pm. Customer service at both companies sucks. Stay away - tomorrow I will be signing up with Comcast.
.

Ronald Kennedy
from Minneapolis, MN
Since May 2018 I have been dealing with DSL poor line quality due to CRC errors in the hundreds and FEC errors in the millions in a weeks time. Our service prior to May 2018 was good for the 3.5 MBPS but starting in May we started seeing thing just buffering and buffering. My daughter was trying to watch 15 min school videos for her college classes and it was taking 45 min or more to get through one video. Prior to May the internet service was good enough that I could work from how and hold meetings on my IP phone and do screen share meeting but not anymore. At some times just checking email is a buffering nightmare.
Attached is a recent DSL status snapshot from the modem. The techs come out and do very little, put there test meter on the line and look. So far the drop from the service post has been changed. The Modem has been changed at least 4 time since May. Modules on the line have been removed according to the techs, the plug the modem connect to was changed and the CAT5 between the service box and the plug has been changed. I am just one of seven CenturyTel customers on our street which is having slow and/or error laden issues. I have been trying to work with CenturyTel since May 2018 calling in every couple of week and working with the techs which come out but no progress has been made. Still the performance is very poor and the errors are overwhelming.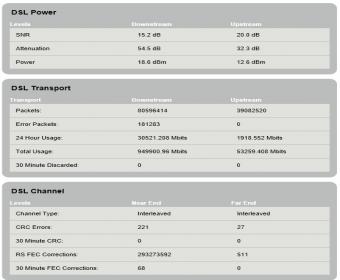 Natasha Littlefield
from Charlottesville, VA
Centurylink was supposed to come out for a repair ticket dated Back in November of last year the ticket to this date has not yet been pulled. No Tech has come out and the outstanding issue with my landline and internet remains the same. When contacting and speaking with representatives and customer service they all tried to get me to fix the problem myself. My bill is always paid and I pay the bill for the services im billed even though im receiving full services I called several times and nothing still has been resolved.

James Collins
from Mansfield, OH
after your company was able to get your system running we were not able to access our tv. when we called they directed us to an off shore account person who told us our computer was hacked. You have no record of the call and who we spoke to so I wonder if it was a scam. we are 100% dissatisfied with your service!!!

cherye huber
from New York, NY
I called the customer service number 800-244-1111 to ask a simple question about my service. I was on the phone 45 minute and talked to 3 people and was then hung up on. No-one knew the answer to my question and one representative told me there were no services connected to my account.That's nuts! I am using the services and I am getting billed for them each month. Centurylink customer service is horrible. Representatives are rude, uniformed and inaccurate compared to other companies with similar services Centurylink is the only provider in my area. This would not happen with free enterprise. So much for regulation!

Michael J DeClercq
from Albuquerque, NM
internet at my home was not working this morning and is still down. When I called the service center, half the time the line was busy and when I did get through my call was dropped 5 times, sorry but your service both internet ( this is the 3rd time we have had service problems) and your service numbers are substandard to say the least. If I do not hear from you by 8am tomorrow morning and in a satisfactory way, I will be filling a complaint with our state's Public regulatory commission on your very poor service both internet and service response.

Ms Susan Elaine Leach
from Ferndale, WA
I was put under contract without being notifed or even told via phone. Had my monthly bill auto deducted from my bank account for 41.94 per month. When I cancelled the rep told me I would have that amount taken out for 4 more months to pay off contract. Instead 191.85 was taken 12/11/2018 and left me without money in my account.

al connell
from Neilson, FL
got no dial tone on phone called in yesterday,they were to be here between 1p.m. and 5p.m. but did not show up. very poor service.

Gloria Wright
from Tallahassee, FL
I have been asking for faster internet for years. All i get is when I call is sign up on web site, as is not available in your area yet. I live in a rural area and more customer is unlikely to happen. I work for state of FL. from home on line. I really would like faster internet. My address 242 NE Dixon ct, Lee, FL. 32059. All your customers in Lee/Madison would like faster internet, as I see people making comments in Facebook. Please check in to this. I feel it's unfair just because there is a little customer, we don't get what a populated area does. Thank you for looking in to this. Gloria

bruce A Stump
from Phoenix, AZ
We Ordered CenturyLink internet service on-line and had the service installed on 10/26/18. We paid $115.81 for the 1st month service and installation. We are staying in a RV park and in late November we had to take our RV to a shop for some repairs. Two weeks later we returned to our site and hooked up our router, but the internet was not working. After a chat line exchange, and many phone calls (plus being discontinued and transferred at least 7 times!) we find out our service was discontinued. Now we have to order new service and someone has to come out to physically switch us back on. that takes 4 days for them to come out to do this, so we are without internet for another 7 days total. Plus they are charging us another service fee to reconnect our service. Centurylink is reimbursing us for the initial hook up costs. but why do I have to go 7 days without service?! We did not disconnect our service, Centurylink did that!
Also, I ordered service from Centurylink, I don't care if it's called a simple account, regular account, or any account at all. Yet Centerylink seems to have a firewall between customer service on different account types. NOT CUSTOMER CENTRIC! I got transferred 7 different times, put on hold a dozen times, had my call dropped and disconnected 3 times, and it was always "oh that's this department, or that's that department, someone else needs to help on that. I spent two hours on the phone today to try to try to sort this out. Now I have to wait for service again, and someone needs to do something which will probably take 10 seconds when they get here.

Mohammad Hourmanesh
from Bedminster, NJ
Greetings,
I called on Oct. 24th to close my account since Iwas moving to new location. The CS Rep. Told me that Century link can turn the service back on within 2 weeks and that the cost of any new line up to 2500 ft will be covered by Century Link. I agreed to move my service to new location and have been waiting since then for connection. Two months later and I still don't have any service.
Please escalate and address this issue.
Thanks

Dan raduns
from Chicago, IL
Told may different things when asking about service!!!!
Asked for things in writing and they refused !
Supervisors do not teturn calls!!!

Centurylink has a pattern with their service techs. My internet goes out on a sadly consistent basis. You call and set up an appointment for a tech to come out. They don't show up. They don't call and tell you they're not going to show up. Then you call and find out it's been rescheduled for some random time 4 days later. This always happens. With my last problem, it took 4 attempts to get the problem fixed. 15 days without internet. I then called customer service in regards to being billed for service I didn't have for 15 days. They said they would issue a credit. It was $9. This company is an absolute disgrace. If I had any other choice, I would drop them in a heartbeat.

clinton bump
from Clearfield, UT
i put in a order on line for wifi got a email back saying that i would have wifi hooked up on 11-09-2018 still have no wifi i wated all day at home wateing on some one to show up from centrylink i calld in at 4 pm talked to a rep she told me that a teck was on his way to hook up my wifi ok at 6 pm still no teck so i am really p.o so i calld in again talked to a rep he could not find a order there was no account number for this order i spent two hrs on hold wile he was talking to some one about why i dont have wifi yeat by this time i,am just ready to ask for my money back he tells me that i will not have wifi for 10 to 20 days because they are doing someting with the cable lines and i am not happy at all i payed 45.00 for my first 30 days and dec will soon be here and i will have to pay a nother 45.00 for someting i dont have because i kerp geting the run around from this company and i did file a complaint with the fcc about this i am in disability and i have never ben treated so bad from a company like this and if something dont happen soon i will just ask for my money back is this how cable comp treat new castamers and i would like some one to get a hold of me about this

Katja Schiefer
from Grand Junction, CO
on 11/5/18 I called to change some things to my account. I wanted to drop Direct TV, due to them being owned by AT&T. I wanted to keep my internet, due to my new tv service, my side work, and my room-mate who is disabled and has a gadget that uses the internet to contact local EMS when necessary. I was told my internet service would stay the same and I decided to go ahead and get home telephone service. I was told that my phone would be connected on 11/7/18. Imagine my supervise when I got home from work on 11/6/18 and couldn't watch my one show, which I was looking forward to all day. Also, unable to do my side job, losing out on an est $500.00 because I was unable to connect to the net and work. However, one of the largest problems came, when I was sound asleep and was awoken by a large bang. I thought my room-mates life was in danger, without the net, his monitoring device that alerts EMS would not work. I was sooooooo, ANGRY. Yes, I yelled and cussed costumer service out. And when I called today (11/7/18 at approx. 9am), asked to speak to a supervisor and was put on the line with "Hime" who raised his voice to me and was also very rude and told me the only way to make a complaint was through the mail, has just infuriated me further. I will be reviewing the address and looking for CEO info. to give them a call and ask if this company has the ability to chew gum and walk at the same time. To disconnect internet services because of a change to an account, is something I can see being done in the infancy stage of the internet business.

After switching from Comcast to CenturyLink about a year ago, I have had nothing but problems. Since I used Centurylink for my basic landline, I decided to gamble and try bundling to save money. I even set payment up on my credit card and purchased their Modem/Router.
When I first had DSL "set up"- I paid $60 for set up alone. The tech arrived and got me going and even brought Router with him. The NEXT DAY, I was without phone and/or internet. I had to go to a neighbors to make a service call after going through all their automated BS. A few days later (without phone or internet) a senior tech arrived and worked on problem for several hours. He said everything was fine now and he removed 2600 feet of unused copper from the house. I later found out that they upgraded my phone plan without informing me. I tried to set up and configure options such a no solicitation and disabling answering (as I have a machine which I prefer). Trying to get someone to help with just logging in was impossible- I tried so many time with the answer "sorry, I am unable to help" I just gave up and cursed them. They told me that they reset my password, but guess what- they did not.
Two months ago, my phone went out again, but at least I still had internet. No here is another thing that really annoyed me. I tried filing a service request to fix my landline (no cell phone) and they informed me that due to security, they could not dispatch a service tech based on internet request alone and told me to call in request. I became more outraged and told them THE PHONE OUTAGE WAS THE PROBLEM.
I had to constantly contact them to check status as I had no phone and just received multiple emails asking for a review of service when NONE had been given. The lowest rating they had was a one so for feedback I asked them to add a ZERO (or even negative ratings).
They kept closing the ticket because they said they remotely checked the circuit and all was fine on "their" end. After a week I finally heard the phone ring and it was a CenturyLink tech. I assumed problem was fixed and as soon as I hung up to call billing dept., again no dial tone so had to start service all over again. They tried to tell me it was my telephones and brushed me off to another department who would charge $$$$ to come test/diagnose my home phones. Again, no one ever appeared. Note- for each time I requested service, they told me to be home and gave a time range of 6-8 hours of wasting my time. After 11 days they finally resolved the issue without ever showing up at my house. It was a broken terminal on the outside termination box yards away from the house.
I was quoted a price of $80/Month with a "no price change guarantee" as stated in their TV commercials. I just received a post card from Centurylink stating that after reviewing customer billing, they had been underbilling and not charging Federal Universal Service Fund (FUSF) taxes and will be adding it to the next billing. They informed me that there will be no back billing for their mistake.
This is not only the worst experience trying to receive service, but false advertising.

janelle majors
from Albuquerque, NM
David, the product rep who was assisting me during my call on 10/16/17. I was looking to upgrade my service. He hung up when my husband wanted to further discuss it. Stating he spend 35 minutes on this call. As a long time customer this level of unprofessionalism may have cost you all a customer.
Disappointed Customer

Jose Maria Telleria
from Boise, ID
Billing agent Jordan hung up on me while I trying to understand my billing - very bad
Jose Maria Telleria
thejrt1@msn.com
208-343-9159

Karen Watson
from Minneapolis, MN
On Oct 3rd. I called and spoke with customer service and see why my monthly charges increased $10.00 and asked if these charges could be adjusted since I'm a good customer. NO they could not help me, so I asked to be transferred to disconnect my services because of this and being low income and on s/s I simply cannot afford this. I spoke with "Jose"...AB53824...C89387114 and he said that he was able to do some adjustments. After waiting several minutes Jose said he could lower my monthly to almost what it originally was...which was $64.91 to INCLUDE taxes and etc. and NO OTHER CHANGES IN MY SERVICE. I had him repeat this three times while I wrote everything down. I asked Jose if this was temporary and he said NO, that as long as I was in "good standing" with Century Link this monthly charge will not change.
Today I receive a Order Change Confirmation in the mail that my monthly charges will be $85.00 not to include taxes and etc. The monthly charges increased instead of decreased!!!!! This is outrageous for a 76 year old disabled woman to have to go through. I tried to get this resolved, but being Saturday no one is available. I will wait until Monday, October 15th to see what your company will do. I am very disappointed with your company and how I am being treated.

Betty Carrow
from Hertford, NC
18 days no phone service different lie each time I call
Called 5 minutes apart recording said will be repaired Sept. 1
representive said August 29

Larry Kenney
from Phoenix, AZ
Billing problems. I will never recommend another friend to get CenturyLink. I make payment through bill pay from my bank. Every month 1st of the month $55.00 The month I recommended CenturyLink to a friend I got $50.00 But I have auto bill pay and kept paying the same amount every month. A couple months after the $50. apparently, they showed me $5. short because when they gave me the $50 it left a $5. When paying the next bill $55. it was 1 day late, unknown why since it is paid the same time each month. So I had to pay the $5. and $9. for being late. Unknown where the $50. for referral has gone most likely in someone's pocket. I talked to two customer service reps. one being a supervisor. Long story short he could not tell me about the $50. and would do nothing to rectify the problem. I will never recommend CenturyLink to anyone ever again and go as far as to discourage someone from CenturyLink.

Louise Day
from Portland, OR
I have sold my home and contacted Century Link to disconnect internet service effective August 3, 2018.
Instead they disconnected service July 16, 2018. A supervisor told me it would be reconnected by July 18, 2018.
Now they say they cannot reconnect because they no longer service the area where I live.
I have been a customer for 2 years.
Now I have no internet service until August 4, 2018. I am definitely not staying with Century Link and I am now switching to WAVE which provides broadband service to my new house.

Kelley Baxer
from Miami, FL
Terrible customer service. cant provide a simple email for mail conformation of change I requested. Will discontinue my service. Very displeased

seth sharpless
from Westcliffe, CO
8 days for a repair to a home line. Had to call customer service 5 times to connect with a person due to disconnections, and "sorry we're closed" recordings on a "24/7" contact number.

LETICIA REYES
from Seattle, WA
conThe regular amount that century give me is always (Forty Five Dollar a month) $45.00 every month. But when March comes they did not accept my payment for $45.00 instead they asking me to pay $124.00 where i believed no balance on my payment April 2018. I call century link but hard to wait for long hour to speak with customer representative. Now I can't watch TV because they said I have to pay my balance
Century link ought me an explanation why they charge me $124.00.? For explanation where did they get the 124.00 while I am always pay on time $45.00. Thanks for your payment!
Confirmation Number: 14257262353
PAYMENT DETAILS:
Bill Payment: $45.00
Convenience Fee*: $0.00
Total Payment: $45.00
Payment Date: 04/11/2018
In fact century ought me an explanation because of over charges. I reported century link about my internet no services since 1-09 -18 that the services cut off. I reported 1-12-18 I can't call then right away when I learned no internet because I am sick so I call 1/12/18 instead. Services resume 1/16/18 a different of one week. But they charge me the same amount of $45.00 as if there is no interception. I have no internet for one week they should less the amount of no service but they still charge me in a regular amount of $45.00. Now they over charges. Now I can't watch TV I suffer for their over charges. I will file a complaint to:
Consumer Financial Protection Bureau
1700 G St. N.W.
Washington, D.C. 20552
consumerfinance.gov/complaint sumerfinance.gov/complaint

Kyle and Danielle Wood
from Lansing, MI
We had "high speed internet" and ended up cancelling after 4 years of overpaying and service not working at all or at dial up speed, we cancelled it. When we would call to complain, customer service representatives would apologize and could not believe that we had that kind of service. Our phone line goes out all of the time, which is SUPER inconvenient because we get 1 bar on cell phone service, it takes 5 days for them to look at, and then when it gets fixed, nobody tells you or bothers to call!! Meanwhile, I am sitting at home burning my vacation time waiting for a tech that was NEVER going to show up and guess what????? I still get to pay my full bill. I feel that we should receive a discount on our bill when we don't have service this long. I actually feel sorry for the Customer Service Representatives for what they have to listen to, when it really isn't their fault.

Staff is extremely unprofessional and always extremely rude when you call. The employees constantly just transfer the calls and will always hang up on you at least once during the phone call causing you to call back and repeat the same issues over and over. The bill constantly slowly increases after they have given you a set amount and also has unspecified additional charges and when questioned about the charges they give an answer that is not even relevant to the question that was asked or switches the topic. I spoke with Robert employee ID number 9975250 (Which he says this is his information, which I am sure is a lie) and he was nothing but rude the entire conversation and rather than attempting to correct the issue he was quick to have me cancel the services after I have been paying them for the past 4 years for services. This is not the first time that my bill has been altered to a higher amount. The staff at centurylink are very rude and do not appear to care about the customer satisfaction. I will be switching services as soon as I am able to get a new service provider.

Larry Felgar
from Galesburg, IL
My complaint is about my mothers account with Centurylink. I handle my mothers account because she does not understand anything about the internet or computers. A sales rep told my mother and me that the 10 mps was fast enough to stream videos and play games. It is not! She cannot use her On Demand because the internet is too slow. This is the only reason she wants internet. When she tries to watch videos on Youtube, it buffers constantly, even when she pauses the video and waits for it to load. My mother is planning on dropping them and going with a better company.

Joseph
from Russellville, AR
Been paying for 3.5 mbs , and only getting 2.0 mbs at best. Feels like I'm back in 1995 on dial up. If you don't do something better, Spectrum is right down the road. Decline in business means decline in stock By the time you realized what went wrong it will be to late. Spectrum is fixing to move in. Worst speeds on the market.

Trenna Kuchenbecker
from Eagle, ID
I contacted the phone company 3 weeks ago and they fixed the problem. However, every time we experience a bad wind, heavy rain or a heavy snow storm my service does not work. I pay for the service monthly and I am getting tired of the issue and constantly calling you. I would appreciate the issue being resolved once and for all or I feel that I must switch my services to the Cable Company. I have been with your company for over 40 years and really wish that this issue could be resolved quickly so that I do not continue to have this problem. I wonder if anyone has actually thought to check the telephone line itself!

Harley Thompson
from Minneapolis, MN
Why is it that you WILL NOT upgrade internet service unless a modem is purchased thru CenturyLink? The modem you are selling for $150.00 is well overpriced. I was told by your rep/ that in order to upgrade to 40mpbs, I would need a new modem and I could not supply my own modem which is compatible with the upgrade to 40mpbs. So 60.00 for tech installation and a new modem from CL in the amount of 150.00.....210.00 is ridiculous.
BTW, the same CL modem can be purchased on Ebay for around 50.00.

Tom D Tugman
from Johnson City, TN
Around July or Aug I decided to take your high speed internet and unlimited calling at the rate of 85 dollars. Over all around $ 95 including taxes and fees. Around oct the bill changed to over $ 100. At the time it was suppose to be FLAT RATE . Since Oct I've been being charged for local long distance. Had to call every month for adjustments. Have talked to so many people that I've lost count . Effective In march if this problem is not resolved I will no longer need your service. Thank You Tom D Tugman

Neil Bass
from Seattle, WA
The new email system does not work very well. I have gone through the fix it with your representatives twice and more problems show up. Currently if I compose an email and press the TO button to bring up my contacts list there is a long wait time, maybe one minute, for the list to appear. Also if I wish to add a internet address within the message content, it does not accept a past command but directs to use control-V and puts the address in the subject line.
I have been a long time happy customer and expect century link to either quickly fix all the problems or maybe go back to the old email system. I am not anxious to drop my centurylink internet, email, and land phone but at some point that may be necessary.

Gregory Colman
from Seattle, WA
Thru their website I ordered a speed upgrade for my internet. I received email confirmation with ref. #C76105766. It stated service upgrade would happen 12/8/17. Did not happen on that date. Emailed them and received email back saying call them. Called them but their phone system kept hanging up on me. 6 times. Did not accept punched in and voiced account number. When finally got through as having no account number available the phone system put me on hold then rang once and then hung up! Tried again and when they finally answered I started to explain problem and was hung up on with out a word being said from their end. Tried again and finally got a person to hear my problem and he submitted a whole new order. Said I have to wait another week for system upgrade. Could not explain why initial order not done. I asked if there was a complaint dept. I could talk to about the automated system that kept screwing up and hanging up on me. He checked and was told no such dept. existed. I laughed and thanked him for his time.
I want to note that I was patient and polite at all times. I did hear hear loud yelling and profanity going on in the background while talking to the polite young man assisting me.

Kathy Lechman
from Denver, CO
I have CenturyLink Prism and would like to know why HGTV programing for prime time shows is at 10pm which is too late for Colorado. It should be at 7pm. Several of our favorite shows, one of which is rated #1 and the new seasons starts tonight, the new season starts at 10pm and it should start at 7pm. Is there anyway this can be rectified. I am especially speaking of Fixer Upper. When we used Dish Network it always started at 7pm which is suppose to be prime time Mountain Standard time, right?

Kathi Gray
from St Louis, MO
I just moved into a house at 8 Rivers Bend ct. Moscow Mills, Mo. 63362. My complaint has dot do with NOT being able to get internet service, when centurylink is the only service in my subdivision!!!! When I called to get service I was told that there is no available lines in my area, and that is a waiting list. Now the problem with that is I found out my neighbor has been on this "list" for 2 YEARS, which is not acceptable. The subdivision, Majestic Lakes, will be building new houses in the next few months, and what are you going to tell the people who buy these houses? That they have to be put on a waiting list? and not to have updated lines with no CAP on the speed. We are in the process of contacting a lawyer yo get another internet provider in this subdivision.

Geraldine Moody
from Caro, MI
I have been a business customer with you for 20 years and get my bill each month in the mail. Acct:# 410716027
Recently we had the internet reconnected after 3 years @ home. It has been a nightmare! It took almost a month to get it working.
I never received a bill until you sent me a disconnect notice because I did not pay. Tried to explain I never got a bill, nevertheless, sent them
a check for 318.11 as they requested on 10-25-17. Today( Nov 10-17), still have not received a bill therefore went to check on line, and it says due Nov 7 17 48.24. Sent that in today. Please ask if they could send me a bill each month so I am not late and can review the bill.
Thanks Geri
989 464 6219
989 735 3716 office- Mon Wed & Fri

Lanna Watson
from Albuquerque, NM
Transferred 9 times then hung up on. Nothing done to resolve my problem! Paying for services that are supposed to be great are Not! Doing things without my authorization to my line and being told that it will e fixed but isnt

Ramona Omsberg
from Henderson, NV
I have now a second bill from Centurylink. The problem is I do not have Centurylink. They refuse to stop sending me bills for something I never got.
I spent nearly 30 minutes on the phone from Shirlree to Mark in billing to Lamysia in the Retention Dept. I provided name account number phone number. I do not feel any other information is needed. Lamysia refused to provide a supervisor to resolve problem. Lamysia refused to do anything with the said account until I provide personal information.
Have feedback for CenturyLink?
Thanks for your feedback!
Sorry. Please try again later!