CenturyLink
CenturyLink Complaints Continued... (Page 3)
246+ reviews added so far. Upset? Call CenturyLink corporate: 1-866-904-1817

After joining Century link high speed internet, I was told I would get information in the mail on how to obtain a $ 50 reward. I received a card with a campaign code of 11-52642 instructing to go to Centurylink.com/getmyreward and enter the aforementioned campaign code. I was not able to enter the information into any of the web sites listed. A nice scam from Century link

to who it may concern: i was promised a $250 gift card for joining century-link prism tv. however, when i went online to receive my gift card, i was unable to access this gift card. i am not the only customer that has had this problem.
if you all are unable to keep the deals you make with your customers, then you should tell your employees not to scam others into joining your program.
i am very upset that i did not get my gift card but i am more upset that i was scammed by a company by that i trusted. i would still like to be issued my $250 gift card or to be credited to my phone bill.

I placed an order for service the end of July 2012. After a few phone conversations with different representative i finally got one who could take the order. I was promised a $150.00 gift card for the trouble and obtaining the service. I was told that a post card would come in the mail and to fill it out then send it back , it has been close to months and I have yet to receive a postcard. I have called numerous times to inquire about the $150.00 giftcard . Each time I get the same response the postard is coming. I truly fell as if this is a scam.

I received service in 9-2012 my giftcard was suppose to come in 12-2012, I never received it I called and they said I had to register on line no one told me to go on line to register, so I finally did but I am so angry about my first bill being 280.00, they bill one month in advance I don't want anything from them. I am going to report them to BBB. I promise you, the results will come after that.

CenturyLink promised to send me a giftcard/prepaid debitcard within 4-6 weeks when I sign up for autopay and I did. That was in July. Since then I called them about 3-4 times wondering where the giftcard would be and everytime they told me: it will be mailed out right away.
That was 16 weeks ago. just called today and talked to somebody at CenturyLink and guess what. The card is in the mail and guess what else: it will take about 4- 6 weeks. what can you do? nothing really. just switch companies, I guess. this is ridiculous and not worth my time, really. they seem are either completely unorganized or criminals.

I was promise a gift card if I bundled for 12 weeks and now september has come and gone. and no gift card and every time I talk to someone they give me a different story about my gift card.Why are they able to get away with such a scheme like this,no other company would able to, cant they be made to honor their contract,we would have to pay our bill if we tried that.
I signed up for the 5 year bundle and was promised a free $150 giftcard from American Express. There is no where to sign up for it via the century link website. I speant over $600 and I want my $150 gift card I was promised.

I have been at the Residence Inn, on business, in Durango, CO for a week. Internet stinks! Constantly getting bumped off, front desk is aware of the issue. Call technical support, was told that the speed is capped at 1/2 meg...that is not sufficient to load a page. Dial up is far more reliable because u.stay online. Cant complete email without getting bumped off.

They will first pull you in with all of their lies and then when you get their service, they will screw you with everything they can. First I hooked up my service with the promise of $150 gift card just for signing up. Then I was told my first bill would be no more than $110 and when I got my bill they prorated me for 2 1/2 months resulting in a $250 bill. Second I knew I was moving out of state and I was assured that I could transfer my service no matter where I went. They had to cancel my service, I had to turn in my equipment and because of all of that, I no longer qualified for the gift card that originally intrigued me to get the service. Apparently I had to transfer my service which would have happened had they been able to like they originally had promised me, but they couldn't so they cancelled my gift card that was 1 day short of being sent in the mail. Yes that's right.

they tell you will receive a gift card but then its based on credit that they dont tell you about then as they are promoting this deal century link should back up what they say with something to their customers.......its all a gimmick to get you to sign on and this company is all about their best interest. century link puts no value in their customers

we bundled out direct tv with a centurylink telephone.was supposed to be cheaper.well come to find out 1 year later we were being charged for dialup internet service from msn,2 days after we had ordered the telephone ect we got the bill and noticed the internet so we called and cancelled it to make sure we were not buying msn internet,today over 1 year later a bill comes with the internet service on it,we never noticed this before,they mixed it in carefully maybe to be confusing but we had been paying for the service for over a year.we contacted centurylink and msn both say oh we are sorry but there is nothing we can do.we paid over 200 bucks for something we never used,something our computers cant even run,we have no modems in our computers,we use cat 5 100mb fiber internet and have had it for over 3 years,anyway there has to be a way they can look and see we never used there dialup service.if it was the other way around .eg us owing them over 200 bucks they would surely send it to collections and harrass us .we want our money back MSN and Centurylink

I signed up to a Century Link bundle when I got sick of the Comcast bad service. The sales person Ryan (612-332-8552) was selling me the product, throwing prices and discount packages at me left and right. The phrase that sold me was "you can cancel any time!!!". I signed up to the 20Mb/S interned and Direct TV bundle. Comes to find out that I was locked in to a 2 year Direct TV contract without a mention.
My internet bandwidth never went higher than 13Mb/S, they made several billing errors and by the time we clarified the TV and internet was shut down. They activated the internet the day I paid the bill but the satellite reception was off for more than a week. Comes to find out that upon receiving the bill, Century Link should send a confirmation number to Direct TV for the receiver activation. That never happened. I had to trace the problem down call Direct TV and Century Link to solve the problem. I spent 3 hours off my work day to trace and have access to the right departments.
I kept the Direct TV subscription it is a great service and canceled the internet connection. Comes to find out that they locked me in a year contract same way on paper, suddenly not mention. They just lock you in whatever and if you don't pay try to fix the mistake good luck!!! no one is willing to help. By the time something will happen they will shut the service down.
Regards,
Tony

In the last 2 or 3 years my home phone bill has gone up from 26.00 to now 35.00. I recently added long distance to my home phone. They told me it would only be a minute charge whenever I called a long distance number. Then I got a bill with 2.99 to my bill, I called Century Link they said that when you first call a long distance number at the beginning of the month then it's a minute charge thereafter. I was not told that when I talked to a rep. Then this month I had a 5.00 charge for long distance. I called Century Link, they said that now they are charging 5.00 if you call long distance or not. I'm so tired of my bill going up every time I turn around. I paid 26.00 for years not they are trying to gouge me in every way possible. Also, I get calls from Century Link almost every day wanting to sell me something else. I even had a guy come to my door from Century Link wanting me to add things to what I have. We even have an automatic gate and he just pushed the gate open and came up to the door. He's lucky he didn't get shot. I told him I didn't want anything and he persisted, I had to be rude and tell him no I didn't want anything.
Century Link must be desperate because of losing so many customers with their tactics and complaints (see on-line) poor service, etc.
I had changed my home phone service to Comcast (bundle). It might not be any better service but at least it's cheaper and I get more for what I pay for. Century Link I'm paying 35.00 a month for just local and long distance. With comcast I'll get free local and long distance, call waiting, call forwarding and voicemail for less than Century Link.
Century Link needs to get their act together and start serving the public with reliable products at a reasonable price instead of harassing people and overcharging them. I hope the Better Business Bureau gets ahold of them.

I signed up with century link for there prism tv and internet and I was promised a $100.00 gift card, I have bee on the internet on their web site just like I was told but there is no link to sign up to get the gift card, I have spoken with century links customer service several times and they have no answers on what to do, I just want what was promised to me.

Dear Sir/Madam,
Several month ago i bundled my centurylink account with Direct TV.
It almost didnt happen because the several CSR at Direct TV were so incompetent that I almost cancelled my 15 year old relationship with Centurylink.
However, due to some amazing CSR in Missouri, for Centurylink, every thing got handled properly.
At that time thr rep aske me if there was anything else, I said, Direct TV was supposed to give me a $250 visa card- se said that I didnt qualify for that amount , but I would be receieving one for $100 because of my internet and Direct TV bundle.
Since then I have tried to track it on line, without success. I have called Century to confirm it was coming and beem given several different dates.
Today I added another service to my monthly bill(Rescue Me), and asked about my Visa card which was sopposed to arrive in Feb. 14th.
The CSR had no clue how to handle my question, and transferred me to a lady at the reward card company-who could even find my name and said I needed to go back to Centurylink.! Does anyone take pride and responsibility in their jobs anymore??? I called again and spoke to Lyla in NC, very nice, who said she was creating a ticket about my complaint. Did you guys take Mgmt 101 from the Obama administration??
Sincerely,
Joe Spradlin
239-691-1145
signsoflife@centurylink.net

Upgraded to Prism and bundled my TV, internet and phone on 09-29-12. Was promised a $250.00 rewards card via American Express, which would arrive in 8-12 weeks. Neither rep nor installer told me I had to register for it, but thankfully, found it in the fine print in the contract. Did so, and discovered it had already been done for me. Thought this odd, so I contacted them to verify that all was well. Was advised that it was, and card would arrive in 8-12 weeks.
Went on website to verify status, originally appeared to be fine. Waited 8 1/2 weeks, then checked again, expecting an update or perhaps a ship date. Instead, discovered that order had been CANCELLED a month earlier, the end of October!! GRR!!! Called to inquire as to why my gift card order had been cancelled, and no one could tell me. Ooh...a mystery! Rep was very patient and did everything she could to remedy my situation, but no supervisors were available to expedite the correction, so she logged everything and advised me that customer service would return my call. "Give them three business days" she said. I said I'd give them a week. Sure enough, no call, no email.
I called again on 12-06-12 and rep advised me that a supervisor had re-ordered / re-issued the order for my gift card. I COULD EXPECT DELIVERY IN 4-6 WEEKS. Are you kidding me?!? She then told me that technically, I wasn't eligible for the card until after we'd had the service for 12 weeks, anyway. WHAT?!?
I could only get the supervisor's first name, no last name and no employee number. They could not tell me who had cancelled my card in the first place, or why. They assured me that my VISA rewards card would come as promised; I just had to wait a little longer. (Hmm...Visa? What happened to American Express?) In other words, I got a "We promise." But didn't they break their first promise? And they never even contacted me about it. And they weren't going to contact me about the "correction" either...they just noted in my file what to tell me if I called back.
Something is rotten here. I also discovered that the price we were quoted (which changes every time I talk to a rep) is not valid for the length of our one year contract...it's only good for six months. When I discovered this (quite by accident) I spoke with both a rep and someone in the escalation department, and was advised that this was a common occurrence. They could not fix it for me, but advised me to call just before six months was up, and "negotiate" the rate we were quoted, which was supposed to be for the entire year.
All in all, I am very dissatisfied with the way in which this gift card thing is being handled. How is it that I am obligated to fulfill the contract we agreed to, but they are not? I have no guarantee that this gift card will ever arrive. Yes, yes, I have their "promise" and their assurance that this matter has been taken care of. What I don't have is a $250.00 gift card in my hand. And who's to say the order doesn't get cancelled again, without my knowledge or consent? It did the first time...
Personally, I think they should just issue a credit to my account and be done with it. I am very unhappy about this, and my husband is ready to pull the service. It's not that great any way. We've had a lot of problems that always seem to crop up when we REALLY want to watch something.
My advice to anyone thinking about switching or upgrading? Only consider what is tangible; what it's actually going to cost you, and what you're going to get. AND GET IT IN WRITING BEFORE YOU COMMIT TO IT!!! Before, people...not after it's installed. By the way, you have 30 days during which you can cancel service without penalty, and get your money back. or so they say.

I ordered Centurylink and talked it over with my DirectTV and they explained the cost would be $14.95 modem and 49.95 standard installation plus taxes.
Then Centurylink called me to confirm my installation date and time and I again asked the cost for this and they told me $14.95 s&h for the modem and installation was free to which I replied then why is the installer coming out. I was told to bring the modem.
When the person from Centurylink came out he brought the modem and proceeded to install the line to my house to which I asked is there a charge for this because I have cable to my house and he replied NO CHARGE.
So you can imagine my surprise when I got a bill for $219.00 dollars from them. They charged me $5 for partial mo. internet one-time charge for internet of $19.95 plus $34.95 for 1st mo. internet and $49.95 for standard installation. Then $99.99 for the modem which was never explained to me I have to buy there modem.Then $10.67 in sales tax.
Then when I called I was told those were the charges and I explained that is not what I was told the charges were to be even though I asked several different people. She explained I could go to their finance payment plan to pay it. At which time I told them I wish to disconnect service with them if this is the way they do business and the centurylink person said OK and sent me to disconnect.
There I was greeted by a person who I tried to explain my situation and why I was disconnecting who thought it was terribly funny and proceeded to comply with disconnecting my service. Beleive me when I say this company is very shady in it's business practices. In all my years with comcast I have never been treated with such disregard and humiliation as I was with Centurylink.
Well I'm going back to Comcast where at least there I know what the cost is and will be on a regular monthly basis.

I signed up for Century link bundle package.I was hooked up on Sept.4,2012.I was told I would get $50.00 off my first bill. That has yet to happen.I was also told I would get a $150.00 gift card. Everytime I go to the website to sign up for it,all I see is how to join Century link and get a gift card,not anything about signing up after I have been promised the card.I had a live chat with Erica R. from Century link today and all she kept telling me was to go to www.centurylink/getmygiftcard.com. I could not make her understand that website is not for that purpose.I am very frustrated and disappointed with this large company known as Century link.

I called Centurylink after frustration with another carrier and was promised a $250 gift card for a 2 year agreement. I tried to claim my gift card and after numerous phone calls from September to Dec I was told told I did not qualify for the gift card and all we can do is offer you an apology for being mislead.
Such a scam especially with service where the TV and internet constantly freezes up. I am totoally dissapointed with the service but mostly for the fact of being mislead and promised something that in the end was just a lure to get customers to sign up for more than what they origionally bargained for.
I will write the CEO and file a many complaints as posssible.

I would like to tell CenturyLink customers be aware of century links deal for new customers to receive a $150 visa gift card using the website www.centurylink.com/getmygiftcard. I ordered new service and I was told by the representative to sent in a survey and my second bill and I would receive my card. When I called after I received my second bill to make sure I was sending in everything I need to receive the card, the representative told me I could not receive the gift card because the agent that placed my order was not authorized to give me that deal. They did not honor what was online nor what their representative told me.
How are we as consumers know who is authorized to give there deals or not. Online it said call with the special code and you can receive the deal and when I called the representative confirmed it. Be aware of CenturyLink deals they do not keep their word. I was told I would recieve the $150 gift card. I sent in the information on 6/22/2011. I had not received it by the begining of September so I rechecked the web site and it stated they received the information 8/17/2011, the fine print in the orginal requested states, "Please allow 10-12 weeks from submission of request for shipment of the CenturyLink Gift Card." Ok so I recheck today to see if the information had been updated as I have not received my card and it says,"Expected Delivery Date: 08-27-2011″. It did not say this when I checked in September. I called Centurylink and they gave me and number to call 877-227-0956 .
After calling that number they have no record of a gift card being issued to my name and that they will esclate the claim and see what they can find out. NICE !! Does anyone know if they print the names on the giftcards?

Rhonda Froode
from Gig Harbor, WA
Live approximately 20 miles from mid sized modern city, Gig Harbor in an area called the Key Peninsula. Centurylink is the only provider. they have informed me the are " tapped" out in our area for Data and I am restricted to 1.5 mbs, they However continue to charge residents ( approx 20,000) for the 10 mbs promised and because they are not governed by Utility commision can get away with it. They have refused to adjust bill. It takes 2 days to download a movie, I cannot work from home. I am wondering, maybe if we all went and filed small claims suits in our local courts some big time attorney may take them on as a class action...I am keeping daily logs through Ookla which saves a report for you.

sharon carrell
from Portland, OR
5 reasons I hate CenturyLink
1) asked to use my existing phone number for their phone and internet pkg, and they said yes. Upon installation I saw brand new phone number on top of too slow internet service.
2) called Fri night to say I rescind my order. They said wait until Monday to cancel.
3) called Saturday to ask where to drop off modem. They said take to Lloyd Center Mall. Took it there, and they refused to accept it. Said call on Monday.
4) On Monday called customer service to cancel service. They said to put on return address label and drop off modem at local post office. I said the label says UPS, and said it 2 more times. Each time they said take it to post office.
5) took to post office who refused to accept it. Had to find UPS store to mail it.
This is the worst customer service I have experienced. Full of inept people who don't know company policy at all. Customer service person yawned loudly many times while talking with me. Also was told I would see a bill soon since they bill a month in advance. I had service for one day before attempting to cancel. What a huge rip-off joint.

Mali Rudolph
from Enterprise, AL
Century link has not only terrible service but when calling them to go over any concerns they talk to costumers as if it is a burden to them to be on the phone at this very moment. When signing up we been given complete different rates ($20 difference in bill) and now 3 months in to it we are being told such rate does not exist. This company is almost criminal be careful!

Hiyemenot Gashi
from Phoenix, AZ
My Family and I have been customers of CenturyLink for about five years now. We have used the internet and the home phone bundle, but then we decided that we did not need a house phone anymore. The internet service is the only service we use now. Customer service has been exceptional to us. The Internet speed has always been affordable, and almost no problems have occurred until now.
My mother pays $56 every month for regular speed internet which is fair, but what is not fair is not having the internet work. It was a Monday afternoon, around 5 pm on January 5, 2015 when I planned on watching a movie to celebrate the death of my winter break to find my laptop denying me internet access. I reloaded the page, thinking there was problem with my laptop. I soon found that out to be false when I checked my C1000Z modem's DSL light. The DSL light on the far left was red and the internet light was off which indicated the internet was cut off. That is when I knew I would call CenturyLink's technical support line the next day. I understand that technical difficulties just happen to occur accidentally, but what I do not fully comprehend is why it takes four different technicians to fix one internet issue. The three men swearing they could fix it, left swearing they would come back tomorrow and try again, but they never did. One of the technicians named Max actually fixed the internet issue for the night, but during the afternoon I came home to futile internet service. I do not know if Max and the other two tech guys inadvertently repaired my internet access, but what I do know is one technician came over to my house at 5 pm on Friday and fixed my internet service in less than thirty minutes. His name was Abel and he claimed one of the chords had not been plugged in which caused my internet access to go down. Another major issue I encountered was every time I tried to call a technician out for the job, I had to be told instructions such as "plug the green cord out of the DSL port, and plug it back in" or "look for other ports around the house to plug the green cord in" which involved me and my sisters moving heavy furniture out of the way. I was told that I had to do the long set of instructions before I called a tech guy out there even though I had told the other person on the line I had already done these steps multiple times before, and it ended up as a waste of time.
I, along with my mother who pays the internet bill, believe we should not pay for the three days the internet access was down. For all the distress caused, we would also like 30% off on next month's payment. Please respond back in the next two weeks. Thank you for your consideration and time.

Paid January bill twice, once by my cancelled check # 7982 and second auto pay charge on my cc acct that was unauthorized, never signed up for autopay. James refused to take the information from me, basically called me a liar, no check was ever received. Prior to speaking with James I spoke to a Justina, who in fact told me I had a credit balance of $14.95. She was removing the unatorized auto pay and crediting my cc acct for the $14.95. I then faxed a copy of the cancelled check, as well as the charge to my cc acct. Waited for over a week for a response from James, did not receive one, so I notified my CC bank( who also is the same bank as my checking acct and disputed the charge.
The bank removed the charge from my cc acct, since they had proof of the payment by check that cleard. I finally received a response from James saying the check was cancelled and Centurylink basically used it as scrap paper, and claimed there was no money assoicated with the check, so tell why then has my checking acct deducted check # 7982. Secondly I question my Feb 25th bill for $3.85. James said he had no explanation, but it is valid and should be happy that it is $11.10 less. Again, horrible CS from James, worst service I have ever encounted. Today, I went to a Centurylink office to pay the $3.85 and was asked why I have not switched to the Fiber optic internet. Asked if I would still recieve the $14.95 price I was guaranteed to have for 5 years, He (Michael Meyer) said we would only be offered 1 year at that price.
I said why would I switched then, I still have 3 and half years left on the $14.95. Michael, said he would call to see what could be done. Not complaining about him, he was very nice, but If I am not quaranteed the $14.95 through Oct 2016, it is a breach of contract.. Waiting anxiously for a response from you regarding the horrible service from James CPTV288 and the internet charge continuing through 2016. Right now I am a very disatisfied Customer.

I was told that I coulld get the highest speed available for same the amount I was paying which was 66.67. When I looked at my account again they had charges about ninety dollars. I was told that I was supposed to be paying that amount all along because they don't have a plan like that. I was with Coastal Communication and they came took over our accounts. So they refused to switch me back to what I already had and I am on a fixed income. So I told them to turn it off.

When I ordered century link the internet pricing was 19.99 a month for five years and they have been charging me 50.00 per month and there internet has not been working since I have had it. Then I don't get a bill every month and then get a disconnent notice after they disconnent me. I'm every upset with them and the us postal service. Can you please look into this because this is not right. Thank you.

Después de un año de servicio con centurylink estoy muy desepsionada en la forma de engaño y nada profesional que se maneja la compañía y los agentes.
La primera vez que un ajente me hasistio me dijeron que sería sin contrato y que podía hacer cambios en el futuro sin ningún problema, poreso asépte pero 6 meses después cuando intente cambiar mi servicio me dijeron que tenía un contrato de un año, y que sí desidia cancelar me cobrarían los meses restantes del cervisio aunque no lo tuviera. Después llame nuevamente para cancelación una semana antes de mi término supuestamente del contrato y pedí que estaba bien que me cobrarán los días restantes o que después del 13 no quería más el servicio. Pero ahora me dijeron que serían 200$ de cancelación aunque faltarán sólo 7 días para el término y me dijeron que tenía que llamar el día 13 ni un día antes o después para no tener extra cargos. Pero al llamar el día 13 resulta que se encuentra serrado por ser sábado cosa que jamás me informaron, pero para contratos y servicios de pagos si están abiertos, para mi tipo de problema NO. Ahora tengor que pagar extra por días que no estoy haciendo uso de su servicio

Having heard from friends and acquaintances that CenturyLink is the least reliable internet option in the Colorado Springs area, I was disappointed to discover that it was the only option in my new apartment complex. I set up service immediately upon signing my lease (around March 15th), however, as I teach online classes and can't be without service for even a short period of time.
I scheduled service to begin on March 26th but was told that a technician couldn't come to install my modem until April 9th. As I couldn't wait that long, I selected the self-installation option. Installing the modem was easy (the one positive here is that the instructions for self-installation were quite thorough and clear), and for a few days, the service was fine, but then it began cutting off randomly and eventually stopped working altogether. After spending an hour on the phone with tech support on April 10th, the representative determined that they needed to sent a tech out, but they couldn't send anyone until the 13th. I scheduled an afternoon window, and hung up, surprised and annoyed that it would take them three days to address what must be a relatively common problem.
The next morning, I received a confirmation email for a morning appointment on the 13th. I had scheduled for the afternoon specifically because of an engagement I have on the 13th that cannot be rescheduled, so I called Century Link again, and after 30 minutes of going round in circles was told that they had filled the afternoon appointments for the 13th and can now not send a technician until the 16th. I'll be without internet for nearly a week before someone even shows up to address the issue, not to mention how spotty the service was to begin with.
I couldn't be more dissatisfied with Century Link's internet service or it's unprofessional response to technical issues. I will be sending a letter to corporate and will approach the property managers at my residence with a request to expand our internet options on the premises to any companies besides Century Link. I've recently returned to the United States from abroad, and I can honestly say that the service I've received from Century Link is worse that internet service I had in very rural Thuwal, Saudi Arabia and undeveloped Moshi, Tanzania. I am exceptionally dissatisfied and will never recommend Century Link to a friend, relative, or even enemy. Fortunately, I enjoy coffee, as I'll be spending quite a bit of time working from coffee shops in the next few days.

The past three or four months my service is interrupted to the point that I cannot call out or receive calls in at all different times of the day and evening, when this is happening my phone will read line in use or no line, and when I pick it up to try and use it during these times other people will be having a conversation in spanish and they are able to hear me as well and they seem to know that they are using my line illegally. I have had all my in house connections checked and rechecked and there is nothing wrong with them. I have missed out on job contracts and many personal calls from my elderly mother who needs to be able to reach me for emergency reasons. I have been a customer for over 25 years with the same number, if this does not get fixed and stop I will discontinue my service with you and I will urge others in my family and friends to do the same. Please be prompt on fixing this on going problem or I will have no choice but to discontinue my service and even look into possible legal suits against your company. thank you.

4/8/13- I had an unsatisfactory conversation at the Johnson City, TN location. My complaints include the entire spectrum: Lousy internet service, lousy customer service and completely screwed-up billing. First, consistently rude to me with my constant billing mistakes.
He cuts me off when I've asked why I have another billing error and his eventual response is that it's a "computer glitch." I'm real tired of dealing with his attitude and the lame "computer glitch" response.
Second, I am sick of the constant billing mistakes. I would like you to go in the computer and look at all the billing errors since July 2012. This current bill should make the FIFTH billing error – most frequent mistake is trying to charge me late fees, even though I pay in PERSON after a bill I mailed in Sept/Oct.(?) got cashed by CenturyLink but never got posted to my account.
Third, I get poor internet reception (I'm not getting the 4-6gs like I should) and I have to frequently shut the box down and restart it. It affects my computer internet and Netflix & Pandora causing the programming to frequently freeze up.
Fourth, I am angry that after poor internet service, poor customer service and constant screwed-up billing that CenturyLink never offered me the discounted rate for low-income customers when I switched from Charter to CenturyLink in July 2012. I was shown all the other "promotional" packages, except the one for low-income customers.
I would like a legitimate answer – not excuses – regarding why the low-income internet service was never offered to me. Responses have included: "We didn't offer low-income rate in July" which is untrue and "we sent fliers regarding the promotion" – what does that have to do with intentionally not telling me about the promotion when I walked into the office?
Lame response was: "We don't want to offend customers by telling them about a low-income package." Then they said that this offer is by the government and not CenturyLink. The least I should get is appropriately lower billing to go with the lousy overall service.

Two months ago I filled out offer to Centurylink to auto withdraw monthly amount of bill from checking account. The offer was to give a $50.00 Visa card to let Centurylink do this. I called them and was told abruptly to contact this site and it would be taken care of after not receiving the card two months later. Guess I was scammed!! I will call and change this back to me sending payment myself. Where's the honesty with this company? Shame on them!!

I bundled with Centurylink 11-18-12 was supposed to get 150.oo gift card when i was hooked up the man told me he had sign me up and i didnt have to do anything i called today and they told me i had to sign up on line when i tred to the web site dont come up i hope this is not a scam i have been with centurylink for 30 yrs.or more Thanks

In January of 2012 I bundled my phone with Century Link and Direct TV. I was told that if I would register for my reward card I would receive it as soon as I had been connected for 8 weeks and in good standing. After 9 months of waiting I called Century Link and was told they had not received my registration and that I would need to re-apply. Which I did and have in my possession an e-mail from Century Link thanking me for registering for my Rewards Card. Dated September 11, 2012. It said my card would be processed and delivered with an approximate date of 12/4/2012. As of Dec. 27, 2012 I still have not received my card. I think 12 mos is long enough to wait.

Being a long time customer for over 35 years overall experience is extremely poor. company in my area (central fl.) starting with winter park telephone, then united telephone, next sprint, embarq, and centurylink. Each time they made excuses about the previous company. Having been an employee all I can say is this process is all about money….. telephone service is expensive and quality is poor, dsl modems they provide are sub-par, get your own dsl modem like a Paradyne/zHone and configure yourself for a better more stable Internet connection, but the Internet speed is well below acceptable level, they will only give me 512K which cost me $55.00 a month for ph and dsl. The company consistently makes excuses. I'm canceling service and moving to BrightHouse Networks for 1M costing only 19.95 a month for 12 months.

I have had intermittent outages on a daily basis with CenturyLink DSL service here in Foley AL from day one. They continue to insist that the problem is mine, not theirs. I have replaced everything piece of equipment between my computer and their ISP wall socket including one of their serviceman repairing my wall that socket and telling me he got pure single but because I use a wireless modem hooked to their router, I have the problem not them.
My traces from the computer out to their router (replaced twice) shows good signal. Three service calls and what I have been told by these CenturyLink service men is that the equipment DSL, repeaters, Central office equipment is the only equipment from the original company they bought out years ago and CenturyTel/CentuyLink hasn't upgraded a thing. They simply patch it when it breaks.
They still insist it's my problem. I have worked with the teleco's (from AT&T to most of the original RBOCS to most CLECS and ILECs, twisted pair to ISDN to fiber)since 1983. I know a little about this technology and I know when smoke is being blown up my rear end….these folks are the worst I have dealt with in my career with the telephone companies….
I pay for 1.5MB service and am lucky to get .75 and it literally gos down 10-12 times a day. Can't us Skype or do any serious work from home; forget doing a WebEx session.. I am a remote worker for an IT company in Virginia and this flat sucks.

this company has blocked my access to my own records, to my ability to view my account bills, usage, calls made or received or to do anything at all on my account. theyve blocked me from online chat or emails to their company. theyve blocked me from being able to create my own username and password but this company created a username and password and now their employees re going into my account every day. i am then told i must pay whatever bill they created and there is no way for me toknow if the billing is valid since i'm blocked daily access to my account. company refuses to address this and utility office of washington says they have 14 days to review so there is no remedy. very shady company!

I called into Centurylink on 10-15-2011 @ 6.55pm regarding my bill; Bree answered the phone after saying her name she said yea… I said would you like my name she stated well usually people call in and start rambling about what they need. I waited a moment and gave her my acct # while putting me on hold and coming back stating sorry someone was talking to me… then complaining that her computer is just not going fast enough… I sat quietly thinking this has got to be a joke… then she says what you need regarding your bill… I stated my bill went from 30.00 to 50.00 for the same service.
She states ohhh it's the taxes… again sitting there very quiet thinking does she really think Im that stupid… I said taxes… she said ohhhh no you are off your 6 month promotion.. Granted I'm thinking 6month promotion I have been with them for over 3 years… So I stated I understand your commercial for 19.95 a month not asking for that but I'm not paying 50.00 for wireless internet.. She stated ohhh someone should have told you…
I thought without going off on this person I asked for a supervisor which then Charles comes on the phone and I stated well Charles what I would like from you is to pull this call I was just on with Bree he stated he is not able to do this until we hang up. I let him know what she said to me and the best he could say was ohhh Im surprised Bree gets very good scores..
REALLY… I am thinking that this is the worst customer service I have ever had.. I told him to then pull up the call when we hang up and he stated I would receive a email next week… now I dont know what I am going to receive by email but I am thinking if this is what Centurylink is going to be about I'm not sure giving their 19.95 prices is really going to make up for the worst customer service I have ever had.. I myself is in customer service for a utility company now granted people just cant shop around for their utilities buy I can tell you I have never ever… spoke to anyone like Bree did and yes wireless internet I can shop around for..
I want to make sure this call is pulled up and put under review…

Two weeks ago we had no access to the internet. After complaining, I was told they were working on the lines. They could not provide anymore service as the technical support only knows what is told them and they were given no specifics. FINALLY someone told me a fibre optic line was cut and they were repairing it. That was a 24 hour outage. NOW, our internet has been out for 3 days, and to date no one can say WHY! When I requested credit they couldn't even access their computers and I was on hold for 20 minutes while someone attempted to get that done.
When you call and direct your call to the appropriate internet technical support extension, there's a recording that says "sorry we are having problems in Ohio and are working to correct this" — So I hit the button for a HUMAN voice to help me, and once again, they have no details, no idea what the problem is, they extended the "it'll be running by 7 p.m. Friday night to now, it'll be running by Monday at 7 p.m." — IS THERE NO in-field weekend help? Are they so incompetent that they can't hire qualified in-field workers to assess/fix the problem?
CAN SOMEONE please tell me if there's another available internet service other than CENTURYLINK in my area (Galena, OH) because I want another internet provider!! They don't deserve to be in this business -

Constant and ongoing service interruption of internet broadband service. Centurylink has been a totally unreliable broadband service provider to this Ocala, Fl resident. This is an ongoing problem, for me and if my responses on various blogs and forums are honest, I am not the exception. I lose service predominantly between thursday through Sunday. Always when service support is non-existant or nearly so. The plug will be pulled many times during the week in the evening hours gor 10-20 mins at a time. On the weekend loss of service can be measured in hours. Tonight, 5-4-2011 at about 10:00pm for about an hour. Last weekend it was for most of the weekend.
A tech came into the neighborhood from centurylink and disconnected my line and only my line and cross wired my hard wired srvice, I have multiple picutures of my hard wired phone line hanging down from the telephone pole, just a blowing in the breeze. On late Sunday they finally relented and sent out a body to reconnect and I was back to just my intermittent unplugging until tonight. If you want internet service and feel safer with cable service I highly recommend it. Thats my intent.

I have Centurylink since August 2009 when it was Embarq. I didn't have a problem with billing then, but the phone guy they sent to hook up my phone did a shoddy job and I had problems with my internet being slow and kicking me off all the time. This has been ongoing for the past 2 years. The phone number they gave me was someone elses phone number beofre and I kept gettinbg non stop, constant calls from creditors and telemarketers for the previous owner of this number. I called Centurylink a few times but they said there was nothing they could do. I ended up just unplugging the phone and sticking it in a drawer.
In December of 2010 I decided to get rid of the home phone that I wasn't using but being charged for.I called Centurylink and explained that I wanted to eliminate the home phone and just do staright internet.I was told they had a promotion for 1 year of broadband internet for $24.95 a month. That was a good price so I agreed. When I got my first bill they had over charged me by about $20. I called to resolve this issue and was given a credit. The next month it was the same over charge, I called again and was given a credit. Every month the bill goes up even more and every month I have had to call. For the past 3 months I have been told that I was never quoted that price, that they don't have that promotion, and that whoever gave me the credits was wrong.
I was called a liar and was hung up on. My internet never works properly, it is always very slow, kicks me off or there is no connection at all. Centurylik has also been charging me for home phone bundle when I don't have a home phone and they tell me that I still have a line and are charging me for the ability to call 911. They have done nothing but lie, not keep their word and I believe they are trained in the art of decieving people and deliberatly doing so to make an extra buck. I am tired of these big companies raping the American people. They do it day by day and get away with it! I have seen these ghost charges with a few large companies and they do this because most people don't notice it and just pay the bill.
This is how they make billions in profit at our expense. When I sign up for something and agree on a certain price, I expect the bill to be the same each month. Instead they add ghost charges, taxes, fees, this and that and expect us to just pay up. This is not correct, this is fraud and a scam! It is unacceptable and I am ready to sign my name to file a law suit with a group of others who have experienced the same thing. There are millions of people out there who have experienced the same thing, we need to stand up and fight back against their lies and scams!!!

I own and operate a small bookkeeping business, which processes payroll, and records that requires a phone line. I called for century link service numerous times in the past month to fix the hum on the line so my dsl will work in order to process payrolls,and send scanned documents to my clients. Century link service tech come out after business hours which are stated up front with dispatch when setting up the repair order. They close the ticket and I have to go through the same problem now going on a total of 3 days of down time, which has cost me $350.00 per day. So a total of $1050.00 in time and work. I want to be part of class action that sues century link for lost time.

Still mingly with dinosaurs here with dial-up service that is so pathetic and customer service cannot help me issues with because according to them "dial-up outdated"….no kidding! There is a few block area here that Century Link refuses to upgrade to Broadband. I imagine because it effects only a hand full of people, but at least two of us here are trying to make a living using our computers, which has turned out to be a frustrating, time consuming and costly effort. Folks within just a few blocks already have broadband. Installers in this area tell us there is a dial-up connection box here that is so outdated, they cannot even get parts to repair it and Century Link has no plans to upgrade.
In the meantime, we are being held hostage to paying for a service that is outdated and poor at best. Customer Service, just 'handles' me as I imagine is the company's policy. So sick of the canned and scripted responses that get me no where. The problem lies with management and is not something customer service can resolve. Bottom line, Century Link is gonna have to loosen the purse strings a bit and upgrade this area.
They have referred me to Hughes.net, which I discovered is now part of Century Link. I cannot afford the cost of installation and equipment, and aside from that, I'd sure like to get away from any Century Link service if possible. We have phone service with them also, and our bills are a nightmare to figure out the charges each month, also by design I am guessing…can't dazzle them with brillance, baffle them with BS… sort of approach.
I'm thinkin Century Link has gotten a bit too big for their britches, to the point that customer satisfaction is gone by the wayside against their bottom dollar.

Centurylink Internet is terrible!!!!! It's been slow for the last year and goes off all the time. Does anybody know of a class action suit going on to them to make them correct this problem? I know everyone using Centurylink has the same problem.

My husband signed up for special with direct tv and centurylink. Centurylink was advertising that you can try there internet for 30 days free and if you are not satisfied then just return the product. So my husband tried it for three days, did not like the service so he returned it and now he is being charged one month service and a early termination fee of $99.00. I am so pissed off at direct tv. They told him the month fee for internet was going to be $20.00 but he was billed $51.00 for a months service he never had.

In Oct 2010 I stopped my non working broadband internet and bundled Dish Network services from Centurylink. I paid the final bill and they told me I would have to pay a 200.oo early termination fee. I refused and they started harassing me and turned over the account to a collection agency. I had been with them for over a year and a half so how was it an early termination. I talked to Centurylink several times and finally a supervisor (name withheld by me) told me they renewed my contract because when I called in November 2010 to cancel they gave me 5.00 off my bill if I would continue with improved services.
The services did not improve. They even charged me for home telephone services which I did not even have. I'm fed up with the collection threats and will gladly pay an attorney to start a Class Action Lawsuit for me and I know countless other victims. Does century link go door to door and sell direct tv installations? No! I never signed any contract with Centurylink. You may email me with your story. Centurylinks former name was Centurytel. The strangle hold monopoly is over. I paid Dish Network even though Centurylink should have paid them with my last payment. Centurylink is going DOWN. BRING IT ON. If you have had an experience with this company Email me at DARCUN1@AOL.COM put Class Action in the subject and I will add your name to the list. God Bless and down with these GREEDY Unethical companies.

I could have gotten a better deal going right to Direct TV but it's too late now. I called to speak with another supervisor today and he gave me the circle jerk about the whole thing, telling me I didn't give them enough time to investigate getting broadband here, which is a lie. He said it wasn't in the notes that I had gotten a call telling me it couldn't be done and said he was "sorry if you feel that way". Not sorry for all the lies and inconveniences, but sorry if I felt that way. I will never deal with Century Link ever again. I plan to report to BBB and am considering going to a lawyer to discuss a class action suit, as they essentially broke my contract that the salesman originally promised. It's time that companies stopped treating their customers with such disrespect.

Marlene Gottfried
from Tomah, WI
At the end of last month I called to complain about periodic lack of connection to the internet. The person I spoke with said she would make adjustment on my next bill. My next bill dated Oct. 12, 2017, just arrived. There is no adjustment shown. The problem I have with being able to connect with the internet has been happening for quite a while; I have lodged numerous complaints. I do not like being charged for full service when I do not have full service. Also I don't like being placated with false promises of adjustments. I have been a CenturyLink customer for years (in fact I was a customer under my husband's name when your company was CenturyTel) Believe me, I am a very dissatisfied customer!

Robert E. Dorrell
from Quantico, VA
I was schedule for service (internet and WIFI) for my small business on 19 October, 2017. I was informed that the Technician should have the order completed by 1:00PM on that date. However, after not seeing any representative of Century Link, I called customer service and was told that the order according to the system had been completed. I informed them that in fact it hasn't been completed. I was told that the Dispatch would be contacted and so I waited, the person came back on the phone and said that the Tech wasn't answering their phone, and they would have him contact me. That was the first call to Century Link, after no call, I called again later in the day, and the very same thing happened. I was informed that Century Link would have a Tech back out there in the morning to install my internet, WIFI and router. So, about midmorning on 20 October, 2017, I called customer service again, I was again informed that they had contacted the Supervisor at Dispatch and he would be giving me a call to let me know the status. No call was received, I again called and was told that they were sending the Tech to my business now. We shall see. This is the most unprofessional way of business I have ever been a party too. I'm expected to pay for a service, and yet I can't get what I'm paying for in a timely manner. How do you close out an order, and not have ever been to the site to install it? I hope that our relationship is better in the future. This is unsatisfactory.

Mitchell & Stark Construction. Belinda Burgbacher Office Manager
from Fort Myers, FL
Arranged to have a second static ip connection installed. We now have only one. Confirmation number is 03507931 our account number is 311807724. My appointment date was originally Oct 16. Service Tech never showed up. I called and was told the day was not the 16th but the 19th. (my notes say differently) Oct 19th rolls around and again a no show. Called for answers and was told that the tech assigned to our job does not know how to install a static ip and if I didn't mind the best guy they have for this job will be at our office first thing the next morning. Told he would be there by 8 or 9. Again no show. I just called again and was told that the Tech has us down but is busy on another job and may or may not get to us today. WHAT THE HECK!!! This is just too much. The person on the phone says that because of the hurricane the men are slammed. THEN WHY NOT TELL US THAT!!! I have scheduled 3 times now a IT guy to be here and each time I have to keep sending him away. DOES COMCAST DO THIS??? Hummm I wonder.

Kelly Daniels
from Lehigh Acres, FL
I pay monthly for 10Mbps but seem to get less than 6Mbps daily if I'm lucky. If you look at my account, you will see that I complain weekly and monthly about the poor service. I am told every time that there is an outage in my area. My QUESTION is... why can't this be fixed? this outage has been going on for over the past three months and I'm getting very tired of paying for less that I deserve.

Susan Szymanski
from Saint Paul, MN
I have had problems for over a month and cannot get help. I am hearing impaired so I cannot call. This is the letter I wrote after Century Link told me to send as much information as possible.
Comment: RE: Ticket# NTM000019465254. For the last 2 months, my WIFI has been very slow. Then in the Beginning of Sept, I started having problems getting onto sights such as my bank, Dr, and mail order prescriptions and even Century link to check my bill but I had paid $188.70 when I had used friends computer to get into my bank and check my bills.I noticed Century Link did not get paid so I paid it thru my bill pay. I depend on my computer as I am hearing impaired and cannot hear on the phone. I rec'd an email saying to contact Century link cuz I owed over $300. I tried numerous times to get on chat but was unable-I kept getting a message saying-We had an unexpected error, please try again. Then I could not get onto my email-it said password incorrect so I changed my password numerous times and it said same. I went to the Coon Rapids office on and brought a copy of the check that my bank had sent to prove I paid the bill and also to talk to them about not being able to get on my email and how bad my service was. He tried to get on my emailed and couldn't. He got ahold of financial and sent copies of check ect. On the fax, he wrote to contact my husbands phone to let me know when the investigation was over. He even circled that. They also told me that they were having problems with wifi in my area but it should be fixed soon. The next day, I had a phone call from Century link. I told them it was a caption phone and they had to give me time to see what they were saying. They hung up so then next day I went back to the store and found out they found I had paid. I talked to them again about the service and the fact that I could not get onto my email. I also told them I wanted my phone cancelled. They told me they could not do that, I had to contact them myself. I told them again that I cannot hear and my chat did not work. They said it should be fixed soon and keep trying. At home-I kept trying. I had to get ahold of my Dr and order my meds thru the mail order. I went back to the store and there was only 1 person (on a Saturday )working and he was on phone. I waited about half hr only to be told he cannot do anything I would have to come back Mon and talk to the person that helped me before. I went back on Monday and talked to the manager Brendan Tloigan. He worked with me trying to get me back on. It seemed like he did but I wanted to make sure I could get on so I asked to used their computer. It again did not work. I was able to get onto chat at the store but after a very long wait between every time she asked me something, Brendan then contacted Century Link and was again told again they were having problems. I was at the store for 1 1/2 hrs trying to get this fixed and it still was not fixed. I kept trying a few more days but my computer was so slow-would take 3-5 min to get on anything. I used someone elses computer to pay my bills but I was late on Verizon bill for which I was charged $25. I went back to store again-this was my 5th trip there. It was obvious that the person who helped me was not happy I was back. I told him I still having problems. He told me there was nothing he could do. He said his manager already tried and could do nothing so he couldn't. I was so upset at the way he said it. I told him I would have to cancel if this would not be fixed. He said OK, I can do that. I asked about what would happen because I was bundled with Direct TV.He said that would be a problem because I would have to pay more if I wasn't bundled, He then asked if I wanted someone to come out and check it. I said yes because if anything would help, I wanted to stay with Century Link. He scheduled one to come out between 4-6 on wed so that my husband would be home. The technician called my husband that morning and wanted to come right then. It was very inconvenient for me and I had wanted my husband there but said OK. When he got there, I showed him how to close fence we have so my cat would not get out. About 20 min later, I went outside for something and I noticed the technician had left the gate open. I could not find our cat. I had to call my husband who came home from work to find her. He missed 2-3 hours of work over this. The technician had put in a new modem. He said something about the wires being bad because they went behind my fridge so he moved it to a different place. Now I rec'd an order change confirmation. It says I got a phone installed and was $60. What the heck is this? I already had a phone installed. He changed the modem, not install the phone. All this has cost me so much in time and money and caused me much distress. I am on social security so cannot afford this. I drove about 150 miles going back and forth to the store 5 times, I had to pay a late fee on Verizon bill, husband missed 2-3 hrs work due to the tech not closing gate. I have been so depressed since this all started and it still is not fixed. I feel like I was not treated right when I went to the store, because I was hearing impaired. I had to ask them to repeat what they said a lot to make sure I was hearing it right What is a hearing impaired person supposed to do if I cannot go in person for help. I just now went back onto Century link to check my currant bill again. this is what I keep seeing----Oh no! We're so sorry. We are experiencing technical difficulties and can't complete your request. Rest assured, we've been notified of the problem and will do our best to make sure it doesn't continue happening. Don't worry, everything is going to be ok. To get back on track, please use the other links on this page. Susan Szymanski
Today I have been trying to see my bill but am unable to get into my account.
I feel like I have not been treated right as I cannot hear. They tell me to call--I can't call. I do not think they understand that I am deaf and cannot call.I went to the store 5 times because I could talk to them in person but they say they cannot help me. However they did say they can disconnect me. I have been a customer since Century Link took over Quest and would like to stay a customer. What more can I do?
I would like to be compensated someway as this has been so consuming and has cost me so much time, money and causing depression.
Can you please look into it?
Thank You,
Susan Szymanski

LARAVAS TUCKER
from San Antonio, TX
I can not understand why I receiving a bill, when I no longer have service that are provided by your company. I guess we are going to have to take this to court. I have tried to resolve this issue on several occasions and to no avail. I have not been mailed out a tag to put on my box to return to y'all and I have service with spectrum as of 8/22/17. I have fulfilled my obligation to CenturyLink and I'm continually being harassed by your company. I last spoke with a Patrick,which is a supervisor that ,I requested. I have been having issue with this company and thought that It was taken care of, but as I can see you want to continue to bill me and my service should have been disconnected on 8/20/17. At no time have a request to have this poor service any longer. My sister has had issues with you and my parents have had issues with this company. I'm requesting to speak with someone in the corporate office. 1,poor customer service representatives,2, Supervisor do not handle situations of customers complaints well,3, technician fail on several occasions to follow customers instructions. When you have a business and are dealing with customers it should be the company's goal to provide a good product,service, training for Supervisors,representatives,and technicians,but apparently CenturyLink rather lose customers that are totally disappointed with service. I would like to know why I'm still being billed and I need to know why my account has not been closed out as it has a record in your system. I request that this matter be handled in a professional manner I'm a heart patient ,I'm on a fix income, and these last charges are unwarranted. At the latest Patrick stated , '8/30/2017.' I hate to complain,but if I have to address this matter on social media, better business bureau, and suit I will. I'm pretty sure that I'm not the only customer that is having this problem out of your company.My phone number that I can be reached is 254 462 3410.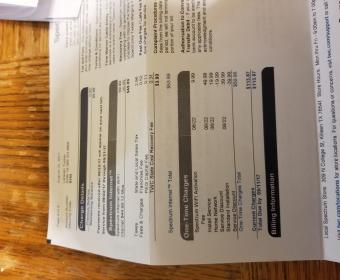 jacqueline
from Henderson, NC
We get repeated hangups and debt harassment recordings on this service line annoying,252 438 2924 contacted no Roy cooper attorney gene

Andrea Johnstone
from Minneapolis, MN
I have now been on hold for 45 minutes after going through the automated system trying to cancel my service. This is the second day in a row I have attempted to do this. (I had to hang up after 30 minutes yesterday)I have been a prompt paying customer for over 17 years. If I want to add a service my wait is less than 4 minutes. I own 2 businesses and 3 homes and Century Link is by far the worst company to deal with. I have told everyone I know to transfer their service. I just sold one of my businesses which is why I am canceling my acct. The new owner appropriately is going to another provider.

Henny Rogers
from Queen Creek, AZ
I cancelled CenturyLink 1 year ago and did not have any equipment to be returned because I did not rent any equipment from CenturyLink but in fact I bought it. A few months after I had cancelled I received a bill from CenturyLink in the amount of $98 and some cents for unreturned equipment. I called customer service and the young ladies over my account and she confirmed that I owe nothing because I never rented equipment but paid for it in full when I purchased it. She assured me that she will note my account and remove the charge and that I would have nothing to worry about. Yesterday I received a letter from a collection agency for unreturned equipment and the amount was $98 and a few cents. They're trying to charge me for something that I bought and paid in full. CenturyLink is a pack of Thieves and con artists as well as scammers.

William Kurfess
from Colorado Springs, CO
Quite a few years ago I had a dispute regarding billing on my phone service. That company was bought by Quest than bought by Centurylink. Now I can't upgrade or add services because they say I owe $98. It's not the amount but the principle of it. They held a payment check received on Fri. over to Mon. making it late even though I proved it was received on time.

Mark Nakvasil
from Portland, OR
A Centurylink representative comes to my house sometimes up to six times a day a couple days a month. Even though there is a very nice (No Soliciting) sign next to our front door they complete ignore it and don't stop talking. Centurylink is the only company to ever be so obnoxious and irritating to the point now there is absolutely never use them. I don't care if the service is free. Centurylink has horrible practices. And I know almost all if not every neighbor of mine thinks the same way I do about there business practices. Don't come around my house anymore Centurylink.

James Fulcher
from Irving, TX
We set up new service they were suppose to be out here wed BC to hook up our phone and Internet but they did not show we called they said they would be here to day but no they did not show up its been a month but they sent me a bill for services I have not got yet.

Kendra
from Albuquerque, NM
Sat on the phone for 2.5 hours just trying to get a basic home phone service. Kept getting hung up. The last call the lady too told me that the number (account) they gave me she couldn't find. Which the last 6people I had some too could. Well she put me on "hold" to speak to a supervisor. After 30mins. She tells me they are now closed and I'm going to have to call back tomorrow. And try to figure it out!

Nancy Leis
from Spokane, WA
The agent assured me that Century link does not creep your bill up a dollar or two at a time. He assured me that my bill for internet and phone would be around 80 to 85 dollars tops (and this included all taxes and surcharges). My first bill was 101 my second 103 my third 106 and this month 107. I tried calling customer service and when I finally got ahold of a customer service agent he stated that he sees my bill is creeping up but that looks normal and when I asked him why it was going up every month he said I don't know they just do that.
He then stated he was transferring me to someone who could answer the question and I sat on hold for more that half an hour and no one picked up. What a joke! When was it okay to rip off the consumer? When did it become acceptable to have terrible customer service and still be in business? I need someone to call me back so I can cancel this unprofessional service. I would rather pay more to an honest company than get swindled.

Djuana Osby
from Aurora, CO
My daughter called to set up CenturyLink Excel service and was routed to someone who sold her a CenturyLink bundle that we do not want and my daughter can't afford. After four separate calls, I was told they can't cancel service in first 24 hours! Makes no sense. They have no problem selling unneeded services to a naive person and then can't cancel the order? I was given different numbers to call by each person I talked to. I asked to speak to a supervisor and was told the supervisor would tell me the same thing. They use a hard sell approach and then make it impossible to cancel.

Heather Reid
from Newark, NJ
I have been sent to collection agency Central Credit Service LLC for an outstanding invoice. I knew this wasn't right since the sent me a check for $440.90 and I had returned their modem. Interestingly enough the girl behind the counter told me to hang on to the receipt and tracking number because they are notorious for billing you for not returning the modem. What she didn't say or know was that they also do not try to contact you before they send it to collection.
I've spent 4 hours being bounced around and "Taken care of. " But not one person apologized for my inconvenience. When I started to ask questions about things like, had they tried to contact me, or what their procedure was to send some one to collection I was informed we have taken you out of collections and there is nothing further I can do for you. I do have other calls to take the person said. I still have not been able to talk to the collection agency to see if indeed I was taken out our if there was a negative effect on my credit. They won't call me back. I would suggest Cable One or at the very least keep your receipts.

janeice gaston
from Lake Oswego, OR
Had 2 CenturyLink sales people knock on my door (end of June 2016) promoting prism tv, said i was with direct tv and i was happy, showed me i could save 60 dollars a month, i informed them that i would be moving in a couple of months (Sept. 15, 2016) they said it would be a free install here and there, said alright, if it's free and i'm saving money. Called Sept 6, 2016 to coordinate move, was told i couldn't take prism with me, the fiber optic lines haven't been laid on the street i was moving to previous address on 79th.
I moved around the corner on 80th. Upset because I broke my contract with direct t v to go to prism, but alright. Next thing please don't disconnect my services until Sept 15th (day of move) they shut everything off on Sept 14th at midnight, on the phone with customer service, loyalty, retention team from 9:30 am to 6:30 pm. Spoke to 14 different reps at the end of everything was told i would receive a $330.00 credit and not to be charged a fee to break my prism contract.
After all it wasn't my fault i couldn't take services with me, by the time i got off the phone with Brandi in the retention ream, she told me my final bill would be $50. I asked if i should pay it now, she said no, to wait till the final bill arrived, when that came it was $378., total thought they forgot to add credit. Next thing I know internet was cut off, I spent the next day again on the phone with century link, they told me they would not give that amount of credits to a customer, that there was no record of what i was talking about and hung up on my 3 times.
I finally got a hold of a rep who literally pieced together what happened to me when they lied to just get me off the phone, he said unfortunately his fellow co workers do this all the time and i should expect a call from Brandi's supervisor within 48 hours, of course no call, needless to say my stress level was at an all time high, I can't believe a company of their magnitude would treat their customers this way!! I then called after the 48 hour mark was up and these crazy people wanted to revisit the whole fiasco and try and keep me as a customer, are you kidding me?
All I wanted at this point was to send me out a box to send them back their equipment and to make sure they stopped billing me and hung up on 2 times wasted time 3 hours this time, called the next day finally discontinued services and to mail out return equipment box, then i was informed i would be charged a fee for breaking my contract. I told them it's ok for you folks to lie to me and break your word to me but you want to charge me?
I then informed them I will be disputing the charges and they were the worst company ever! Up until this incident I never had a problem with century link, but I always heard of other people talk about how they put them through the ringer, but this by far was the most upsetting worst display of customer service I've ever experienced!

I called to have my internet service changed to a lower service due to slow speeds I was getting and paying for but not getting. But Christina said that this shouldn't be happening, so not to change she's send out a tech at no charge with a new modem and increase our speed and it would be lower cost. Well he came swapped out our modem, kept our old one which we paid for! Then comes the bill which included a service call and a fee for the modem. Really you took ours that we paid for ourselves, no credit on the bill. Called transferred numerous times till finally Stephanie helped me an hour and half later.
Reversed the charges and I asked for some type of credit for the entire call time. You will love this response well I got you the credit didn't I? Credit that wasn't suppose to be charged in the first place. Then comes this you were only with me for around 35 minutes and that doesn't deserve a credit. Then the real kicker they said that my credit card company declined 2 months of payments. So the first time I called to see what happened she states it was an internal error not my fault give her the card number and make a payment, well that didn't happen she notes account saying I will call back to pay.
What, then it happens again call and this time well it's your issue call your credit card company and see what happened. I ask if they had a declined message nope just says declined. Now I need to send to someone who actually cares there a copy of a letter from my credit card company stating that the error was CenturyLink's not mine.

Tumisha Harris
from Edenton, NC
About one month ago I attempted to get internet service with Century Link. Upon processing my bill I was asked to pay a $50 deposit. I received an email advising me I cannot receive service in my area and a refund was processed for the $50 deposit. The next day I received the equipment, which confused me so I called Century Link only to be told the equipment had to be sent back and my refund was never processed fully. The representative advised me the refund would reach me in 2 weeks. It has been almost a month and no refund. Every time I call I'm transferred from one representative to another with no results. All I can say is that $50 must be alot money for all that trouble. Really bad customer service.

Jill
from Minneapolis, MN
I have been waiting for a $16 refund check and it is sitting in my closed account. I have called 7 times have been on hold and transferred around so many times and no end in sight. I get that $16 may not seem like much money to you but it is to me.

Customer service was very rude, talked over me and refused to listen to my needs. Kept pushing sales and I was at work when I called and told this person I do not have time for this I need you to take care of my issues. He talked over me and did not listen and transferred me to another extension. Also there automated system does not work and when I called and stated I cannot pay my bill it won't take the information. The response is there doesn't show any problems. I say it's not working and I haven't been able to pay on this automated system the last couple of months and they don't do anything about it.
They keep repeating the same thing over and over. I have a friend that is experiencing the same issue and he hasn't been able to pay thru that system for the last 4 months. What's wrong with this company? Are there no supervisors. I sent the complaint thru the customer service email and they send sorry for the problems please call customer service. So round and round we go with no resolve.

Jessica Deanna Rose
from Littleton, CO
I have been getting these spamming phone calls that go on for weeks non-stop they just keep calling me and calling me everyday of the week. I have called CenturyLink before and they keep telling me there is nothing they can do. I have Call Rejection that does no good at all and I am fed up sick and tired of the bullcrap. I want these phone calls to stop right now?

I was visiting a store today and two of the CenturyLink employee representatives were there to represent and sell product. I visited the store (Walmart at 136th avenue in Westminster, Colorado) to purchase one item that we needed for a television installation. Your representative (for purposes of description, he was a black male with braids pulled back) tried to stop me & was incredibly disrespectful when I said said no to him and kept walking. He continued to say what he "was trying to give me".
When my fiancé and I walked around the corner, the rude employee mocked me. Then, he and the other representative started laughing. My fiancé went back over to him, stating that we could hear what they were saying about us. He said "I know" and continued his behavior. I have already spoken to customer service at Walmart, they do not want their customers being treated poorly in their store. This young man is an embarrassment and the way that I will remember CenturyLink.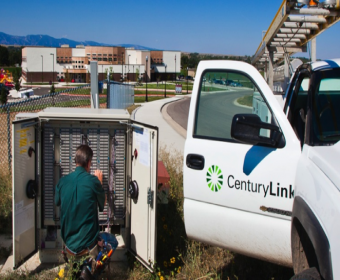 burl rawlins
from Carmel, IN
Got a disconnect notice for our CenturyLink phone number with account 45560629. We never received a single invoice for this account. We were assigned account #313027765 for phone billing and have paid every bill. This is considered double billing to us.

Daniel Anich
from Tucson, AZ
This letter is long overdue but is written to express my sincere anger and disappointment with my experience with CenturyLink. I had been a faithful customer of Comcast and had been receiving my internet and cable tv through them but in March 2016 decided to explore my options secondary to cost. I called CenturyLink on or about March 7th to inquire about rates for both internet and TV service. I spoke with a representative named Robert at length about the services and rates offered through CenturyLink.
At that time I was still under contract through Comcast and informed him that unless I was saving a substantial amount on my bills it wouldn't make sense to pay the $180 early termination fee to Comcast. Robert verified the following information to me. With a two year commitment and for a locked monthly rate of $62.62 I would receive Direct TV (the Xtra package) for two TVs within my home along with internet at the speed of 40b/second. In addition I would receive a $100 Visa gift card through Direct TV.
This all sounded too good to be true so I repeated this offer to him several times to make sure I heard this right. He continued to tell me that this was an accurate price for two years. Although I was still a little nervous about canceling my Comcast contract and signing on I couldn't pass up the savings that I would accumulate over the two years. I also knew that the automated message I heard stated that the conversation would be recorded for quality and that if for some reason things didn't go exactly as promised that I could fall back on that. I proceeded to sign up with Century Link, pay Comcast the early termination fee of $180 and enjoy my new services with significant savings. Well unfortunately things did not go as promised, not even close. Although my first bill was $61.82 I was surprised to see my next bill due at $107.21.
So I called CenturyLink on 5/6/16 and spoke with Anna. I explained my concern about my new bill and explained that I spoke extensively with Robert. She informed me that Robert no longer worked there and that he made a "mistake" when quoting me that price. Not only did she tell me my rate was going to be significantly higher than promised but that in the second year of the contract it would go up an additional $30/month. She informed me that she couldn't help it if Robert told me the wrong information but that I was still obligated by the contract to keep paying the higher rate.
She went on to tell me that she had went to law school for over two years and knew that there wasn't anything I could do about this. She also stated that if I wanted the $100 gift card that I would have to contact Direct TV myself and request this. I asked to speak to a manager and was transferred to Fred. I requested CenturyLink review my call to confirm the information I had given. He stated he would make a request to do so and that I would here from a representative within 10 days. I also asked him to request that they call me after 4:00 so that I could take their call. After getting off the phone with Fred I called Direct TV and inquired about the $100 gift card. They informed me that since Century Link offered this gift card that I would have to get it from them. Needless to say I have never received a gift card.
On 5/10 and 5/11 during my work hours I received messages from Kristin at CenturyLink asking me to return her calls regarding the recorded call. I called the number she left on 5/11 at 1:25 p.m. and spoke with Joan and asked to speak with Kristin. I was informed that she was unavailable but that Joan would pass on my information to Kristin and my request that she call back after 4:00. On 5/12 at 3:50 p.m. I called and was told that Kristin was gone for the day but that the receptionist would send an email to her to let her know that I called.
On 5/12 at 4:10 I received a call from Justin who said he reviewed my notes and he informed me that Kristin was gone for the weekend. He said after reviewing my information the best CenturyLink could do was offer me $20 off my bill if I sign up for automatic withdrawals and that he couldn't do anything about my Direct TV bill. He said I needed to honor my contract. I stated that I didn't know why I had to honor my word when CenturyLink is obviously not honoring theirs. I asked him to send to me in writing the offer he made regarding the $20 discount. He said it was against policy to send me a written quote. He also stated that he had not personally reviewed the recording but from the notes he had from Kristin this was all they could offer me.
On 5/16 at 3:00 p.m. I called again attempting to reach Kristin to ask her if she had reviewed my call. I was told by Justin that Kristin was unavailable. He said that he reviewed my notes and that I had agreed to a plan that was for over $75/month. I denied this and asked him if he had actually listened to the recorded call. He said he had not but that this was in the notes from Kristin. I said I wanted to speak with her and he told me that there was no need to speak with her, that this was the best offer Century Link could give me. He said that CenturyLink was unwilling to work with me anymore on this. After once again explaining to him everything Robert had told me he said to me that sometimes customers don't always tell the truth.
Since this time I have given up. I have never been allowed to speak with the only person, Kristin, who apparently listened to my initial call. Every month when I receive my CenturyLink bill I become upset. I am currently paying about $40 more per month ($480/yr.) for the first year than I was promised. The second year it goes up to $70 more per month ($840/yr.) during the second year. That's a total of $1,320 more than what I had initially agreed to on the phone with Robert ($62/mo.). In addition I paid $180 to get out of my Comcast contract and I never received the $100 gift card I was promised. So I am stuck having paid $180 to get out of my contract, $1320 more than promised over the two year contract plus I never received the $100 gift card promised.
You can see why I am so upset with my Century Link experience and at this point have no intention of ever using this service again after my contract expires. I would very much appreciate a review of my case as well a response to this letter. I would like to believe that the customer service personnel at CenturyLink are not told to lie to potential customers to get them to sign onto their service. I would like to believe that the recording of conversations is actually used to verify information discussed during the call. I would like to believe that CenturyLink is a quality company that stands behind their word. I am currently not convinced of any of the above.

I am mailing CenturyLink regarding a very frustrating experience that that I am having with CenturyLink. I have tried unsuccessfully to resolve this issue via chat and multiple phone calls (17), so I hope that this letter will get some attention. On 8/18/16 I was approached at my home by a sales rep from CenturyLink selling new fiber optic options available in my neighborhood. I told him it sounded interesting, I particularly liked the dedicated line aspect on top of fiber, and told him that I was getting 70-80 megs currently thru my provider and would need to have that as a min baseline.
And asked what would the cost be. After many minutes on the phone with CenturyLink call center they came up with a plan- they could install a bonded pair that would get me a minimum of 60mb and likely in the 80-90mb range. I told them that I was paying 55/month for my current service and could they beat that? After many more minutes of conversation back and for between the rep and the call center they said I could get the bonded pair with min of 60 mb at 52.50/ month. I told them that if they could guarantee 60MB minimum and the bonded pair (2-30mb) at 52.50, I would give it a try.
Sales Agent name: Dawson- ID# cydhbwk
Call Center name: Joan- ID# 605090
Service Order# N49224059 dated 8/8/16
On 8/22/16 an installer came out to set me up with the new service- first question I asked was did I receive a bonded pair. His answer no, single pair, that's what the work order indicated. I told him that I agreed to bonded pair with a minimum of 60mb and likelihood of 80-90. After repeated attempts and configuration he was able to pull 50mb. I asked him what I needed to do at that time to get what was agreed on- he said call products division and see when the bonded pair could be installed. The next day, 8/23/16, I spent over 2 hours on the phone trying to find someone that could help me. Many transfers, long wait, assurances that I would be transferred to the person that could help me then either put back into the queue or hung up on multiple times. I decided that I would give this another day.
On 8/24/16, I tried again, and after many more hang ups, re-queueing and 2 more hours I got someone who was able to tell me that they could get me the bonded pair with the 60mb min, but it would cost me 80/month. I stated that that was not acceptable and if they could not do it for the agreed price they needed to shut off the service and remove the equipment and I was not going to be charged for the wasted effort. The customer service agent agreed to this and said a prepaid label would be sent to me to return the equipment. On 8/30/16, I returned the equipment via UPS.
On 9/6/16, I received a bill for 83.11- not happy! 14.95 monthly charges for Internet- service was on for 24 hours. 13.98 related monthly charges ?- again service was on for a day. 53.54 service additions and changes? .64- taxes
On 9/12/16- I again called and explained the situation to the first CS person (in India), she said she would need to transfer me to a supervisor that could help me. I was placed back in the queue and after waiting another 5 min explained the situation again to a CS agent (in India), after the explanation she said that she would have to transfer me again, I pleaded to make sure that I would get to the correct party. Without response I was placed on hold again, after another 5 min I was connected with a CS person who was US based, I started explaining the issue and was hung up on or cut off.
There doesn't seem to be any rational process to deal with customer service issues at CenturyLink company, it seems to be broken at every level. I just want my account credited for the service fees and be done with it, would appreciate your help with this matter.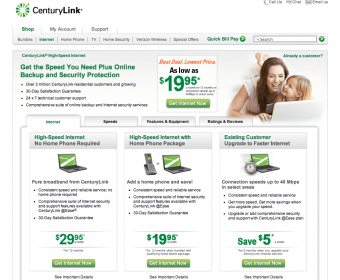 robert williams
from Franklin, VA
CenturyLink has rude employees working for them, you call in for help and all you get is attitude. If you hate your job then quit. Every time that I have scheduled a tech to come out for repair they don't show up and don't call to tell you they are not coming. Today 9/8/2016 I had a tech scheduled to come out they did not come nor call. I called and after waiting on hold for 30 minutes or more I was told that the work load was too much for them. But how is that my problem as you send the bill on time every time. I have been without internet for almost a week and all I was given was a few dollars for credit. I took off work twice but this time I want more credit and a tech to come out and repair this internet. When I first signed up for your service I was lied to about the speed. Why lie just tell the truth.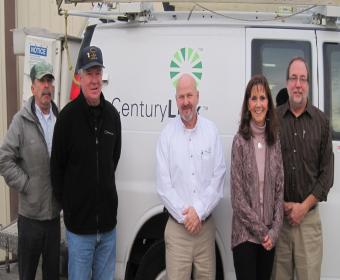 Jill Williams
from Denver, CO
Your installers were installing a line. They were on my property to install the line because no one was home. They were in my driveway all the way up to my side door. This was setting off my camera alarms. I was on my way out but I did let them know they were setting off my alarms inside. When I was leaving they were all the way up my drive way where my side door is. They needed to have the people home at the house of the line being installed.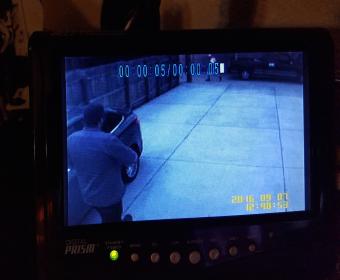 billy goodwin
from Falkville, AL
CenturyLink has the worst internet service ever. I have to call them all the time about how slow our internet is and they have no solution. They have you jump through hoops doing this every single time. Knowing that it will not fix the issue, we have to unplug our modem at least 3 to 4 times a month just to get the internet back up. We pay for 1.5 mbps and only get half that half the time. Looks like there would be a lawsuit against this company for over charging it's customers and not getting what you pay for. I wish we had another source for internet, because i would not as many others would not hesitate to change over. Oh and by the way i was told by there phone tech that works the area that we were on and would be upgraded to 10.0 mbps and that has been 5 years ago.

Kate Turner
from Tucson, AZ
This company is so dishonest. Crooked as they come. I signed up initially for a 29.99 plan. Bill came and it was $91. I called and talked to several people, Did not really care. I asked for an explanation of my billing and got the run around. I asked for a supervisor, once again made up flimsy explanations of why my bill was so high. I then spoke to a Brittany on Aug 16th, she broke down my bill and took 30.00 off. Oh great my $29.99 bill was down to $60. I should be so excited. My new bill has come and I'm still in the $60.00 range for a bunch of bogus charges, here we go again. I'm starting here and going to the BBB, AZ Attorney general and the FCC.

Casey massin
from Montesano, WA
We pay for 1.5 MGPS and get about 1.2, which they say is their guaranteed minimum speed, except that it may say 1.2 MGPS but doesn't always work. It could say 1.2 and we still may not be able to open a browser. They tell us all the time there are no issues with the line, but then customer service will tell us we got dumped from the server. They send someone out to appease us but it never really gets taken seriously. We complain on particularly bad days every few months or so and nothing changes. Bottom line, their internet is absolute garbage. We pay for a service that only works properly sometimes. Want to piss your customers off? Provide them with a crappy service that occasionally works and don't do jack squat about it. Seriously, screw you Centurylink.

Debra Dykes
from Aurora, CO
I called CenturyLink customer service to sign up for auto pay which took about 10-15 minutes and went well. The service person was very nice. I thought I would get a $5.00 discount on my bill for doing this. I was told I needed to be on paperless e-billing for that. The service person said they could not get me signed up and needed to transfer me to someone else. That person said it could not be done on the phone but needed to be done online. I tried the online system which I had never used before so did not have a username, password, etc. I tried to create one and was not able to do this. It wanted some security code which had been given to me when I opened my account (3 years before). I sure did not have that code anymore.
So to shorten this saga, I will simply say it was very frustrating and time consuming. At this point, I had been trying to make this happen for about 60 -minutes. I called the support number, explained my frustration. The service person told me my username, took my email address and send he -would send a link for me to reset my password. I called again to that support number, got of course a DIFFERENT person, a female who wanted to take me back to square one, check my account to see if I was eligible for e-billing.
This had already been done several times. I had now been working on this for 75 minutes. I tried to get the woman to stop and listen to me explain I had called in and spoke to 4 other people already, and all this had already been done. She told me to stop yelling at her. I was just trying to get her to stop talking and listen to me. I just hung up. My account was 970-641-1286 571B, I dropped that line so supposedly my new account number is the second line, the one left. I still don't have e-billing and am not comfortable calling CenturyLink customer service anymore.

William murphy
from Tallahassee, FL
Very poor telephone and Internet service. CenturyLink has seen repeated complaints especially internet service no better than dialup.can't get a straight answer when service will improve. All tv programing just down the street 4 houses away but can't be gotten at our house. No one cares at least that's the attitude can't get engineering dept to indicate when our poor service will improve. They can't be reached.it seems the 2 stars you received for customer service was over.

I am extremely upset regarding the poor service I have received from CenturyLink. I have tried to register an official complaint multiple times using your customer service line, and no one seems to be able to do this! 1) Long distance service ordered on July 18, 2016 was never connected. 2) A representative from CenturyLink told me that the long distance service would be connected on August 10, 2016. This was not done. 3) I have talked to 7 different CenturyLink representatives today and only one was able to help me.

Sabreena Barton
from Phoenix, AZ
I pay for high speed. I'm not getting it. Calls to tech support get dropped, no repairs ever completed, and then I am punished by websites suddenly not loading, can't do email, can't chat with anyone. Nothing works for at least an hour after calling.

Donna Cannon
from Winter Springs, FL
I had Century Link for internet only after my first billing was paid then I got another billing for a second installation of $73.02. Hoping it would be credited it wasn't so I cancelled. The customer service person said I would have to pay a canceled fee because I had a contract I told her I did not. Since then I wrote a letter stating I gave no okay for a contract verbal or written please credit. they did not. There is no contract if both parties don't agree just your BOGUS charges. I am also lodging complaints to Attorney General, BBB, Elder Affairs, FCC, and anyone else that can help me get this credit.

We try again and again to record programs. And when we try to go back and watch them, We keep getting kicked out or error saying program is not available. this has been going on for two years now. They keep giving us discounts but its only 5 to 10 dollars. and we are paying $145.00 A month. So when I called and wanted to reduce our programing package to prism preferred from prism premium they told me that I would end up paying close too what I have been. Because now they want to charge for the extra equipment that I have for all the rooms that I have. Does not make sense to me. I'm giving up all the HBO, Cinemax, showtime, stars, and all the other movie channels.

I would actually give their customer service zero. I've been trying for 2 months to get their screw ups cleared up. Multiple calls & chat sessions with nothing but wasted time & speaking to one person, then another, then another getting no where. They suspended our account after what they said was high usage. They lied about the number of times they said they tried contacting us regarding this matter & when trying to rectify the situation, opened multiple accounts in our name which, they then cancelled on their own. I purchased a modem from them & then returned it after not being able to get service activated for 3 week.
I closed out account thinking this was the end of it but, I am still fighting for my modem refund from them & also wondering why I am still being charged monthly for internet service even though it was never reactivated until I found out yesterday, they re-activated it behind my back without authorization claiming account closure never went through. Who's fault is that? Not mine! I've already sent complaints to BBB, AZ Attorney General's , FCC & FTC. Looking to contact a nationally known consumer advocate & see if he can help i.e., Clark Howard. Tried contacting local VP in Tucson and all he did was pass the buck just like everyone else in their company.

Steve Gable
from Tucson, AZ
I only had internet with CenturyLink the ad stated no contract! I switched to Cox, and CL said I was in a 12 month contract, and that I had to pay a early termination fee of $200. I never agreed to a 12 month term, and the reason I switched is I was tired of spending 2 to 4 hours on the phone each month trying to find out why my bill went up again. I feel I'm being strong armed by this company.I studied contract law,and I know when a contract between two parties is being written that both parties should be informed.I never knew of a 12 month term, and I feel I am being ripped off. The rep I was speaking to even told me (I better pay,or they would ruin my credit).

Michael Sokol
from Gilbert, AZ
I had called CenturyLink in regards to call blocking. The first person was very helpful, she passed me onto a different department talked to a Michael and I started to explain how to add another call block then, Michael said thank you for choosing CenturyLink and then hung up on me, Michael's Customer service on was very poor.

Sarah Seem
from Pueblo, CO
You are nickel and diving me to death on your bills. I checked the bill for June 2015 and compared it to this June's (2016) and it has gone up way too much: promo disc, down $,44, internet and voice mail up $.44, monthly charges up a whopping $4.70, taxes etc up $.13. Your internet service has been inconsistent and I have called MANY times about the service and the bill. It still is not worth the money you charge for it. If I could have, I would have changed carriers a long time ago. I have not recommended and will not recommend Century Link to any potential customer.

Ken Taylor
from Sun City West, AZ
Extremely pathetic service for what I am paying. My service speed is dismal slow and difficult to work with. Often pages will not load and downloading takes forever. I have asked for online help with my speed through CL and my concern was merrily dismissed by telling me there is nothing wrong with my service and I am getting what my contract calls for. That being the bare minimum speed of 1.5 MBS and the lower limits by your figures 1.2 MBS. I do not operate under perfect conditions as CL required for the testing nor do most people. Every time I use a speed test and I've used four my speed is under 1.02. This is ridiculous and paying over $40 for this kind of speed is wonderful for you but certainly not for me. I am a retired Vietnam veteran who pays his bills and I do not think your customers should be treated this way. I hope this gets to someone at Century Link who does care and has a ting of conscious.

Helen Small
from Olympia, WA
Received a notice that my May 2016 bill was not processed against my credit card. (I have used the CenturyLink credit card direct payment program for years.) The notice advised me to contact them to reinstate the credit card direct payment plan. I called them today (6/14/16) at 1-800-244-1111, as instructed.
Shamike was efficient and professional sounding. Upon hearing my issue, she looked up my account and immediately noticed I have been a loyal customer since 1990 (26 years). I told her I thought I had updated card info a few weeks back and asked her to verify that the info on file was correct. She said it didn't appear that I had updated card info, but she could help me at this time to set me up. We proceeded thru the process of updating credit card info and pertinent contact info on the CenturyLink account, etc. Everything fine up to this point. Then she reviewed the account balance, which now included May and June bills, and asked about making a one-time payment to pay the balance until the credit card direct payment plan took effect. I learned there is a 2 month delay for the updated card info to take effect. I was ok with making a one-time payment with my credit card for the outstanding balance of about $80. But she then said there would be a $5 fee to make the payment.
I balked at the fee for the purpose of paying my bill! She then offered the option of setting up an authorization to have the amount withdrawn from my bank account for no fee. This is something I don't wish to set up and have my bank account info. out there for this one-time payment. I said they can charge my credit card for the amount due whenever CenturyLink gets it set up. She became more aggressive and reiterated the options for paying the balance NOW either by one-time credit card (with fee) or authorized bank withdrawal. I told her I could send a check instead if they don't want to wait until the credit card direct pay was set up. She then became almost insulting by demanding when precisely I will put the check in the mail--today or tomorrow? she would put a note to that effect on the account. I became very frustrated by now. I asked her if there's any way the $5 fee could be waived and we can get the $80 balance paid by credit card today. She said no, its not CenturyLink who charges the fee but the credit card company.
Adding to my frustration, she then revealed that it appears I had, in fact, updated card info in May. She now confirmed the updated info on file is the same card info I just gave her. But because it takes CenturyLink 2 months for updated info to take effect, it won't be until the July bill before it kicks in. I now realize that I had done everything right, the way I was suppose to; to notify them and update card info when necessary. I did that in May. But because CenturyLink takes 2 months for things to become effective, my May and now my June bills are not paid via auto pay. Thus the outstanding balance on my account. I told her it's not her fault, but after being told just earlier about how long of a CenturyLink customer we have been, and as a loyal customer, insisting on the $5 fee to pay the account balance, given the above scenario, did not seem fair to me, nor valuing me as a long-term customer. I asked if there was a supervisor who could make an exception. She said they do not make exceptions.
I told her I was very unhappy with this experience and these developments. Upon thinking about this, I could not just let it slide. I am filing this complaint so someone with authority knows this is a lousy way to treat a 26 year customer over a $5 fee, when I have done nothing wrong. I am perfectly willing to pay the balance now via credit card, even though the overdue balance was created by CenturyLink's own processes, not because of me. If you look at my account history, you will find I ALWAYS pay my bill in full on time every month for 26 years! And you want to reward me as a long term customer by insisting on a $5 fee to pay you via credit card because your system takes so long to update card info for auto pay?

Desiree Arnold
from Seattle, WA
I couldn't get my ex husband off our account without his permission. I had to open a new account. I was told i would get the same price as before $19.99. I have to call every month because my bill is never the same nor near 20.00! Escalation department won't even help. I am so furious with this company as is a million others. I just want my bill to be what I told it would be AND the same amount EVERY month. The link to send an email if not happy with customer service does NOT even take you to an email link! The only other internet for my area is Xfinity which $70. I am about to go back to the stone ages and figure out how to live our lives without internet.

Carole Carlson
from Minneapolis, MN
Our phone (phone number run by CenturyLink) has not worked properly since October of 2015. The box that is down by the street got run over by something and the wires were out of the box laying in on the grass exposed to the Minnesota elements (rain, snow, ice). We called they sent out a service person who put the wires in an orange plastic bag. This helped for a bit but the phone again did not work it rings and than there is a busy signal. So we called back in December or 2015 they sent out service and the problem seemed to be resolved. In the spring they finally installed the green box to cover the wires.
Sometime in April of 2016 our phone again was not working rings than a busy signal. We did not discover this until May of 2016 the customer service person said this is probably a problem in your house and you will have to pay a fee $95 or something like that. Well they came out approximately May 30th and we thought the phone was fixed. Unfortunately the phone is not fixed it rings and than a busy signal. Your customer service is the worse I have ever dealt with I have been on hold for hours trying to get help from your Company so your rating is a zero in my book and you really need to improve your service.
Today June 13th I talk to the 1st person and have been put on hold for 20 minutes, explain the problem to the 2nd person in the loyalty department put on hold for 20 minutes, finally the 4th person I talked to actually seemed to care and wanted to help me, when transferred the 5th time this person she wanted me to speak to the customer loyalty department who I talked to after the first 20 minutes, I begged please let me talk to a supervisor. Finally transferred a 6th time after 1 hour and 15 minutes to Jim 115808 this person is sarcastic, not apologetic and by the way I only spend $39.95 a month for my phone service and internet. "But my phone service does not work properly and has not work properly since October of 2015"! Jim did give a small credit to our account like $10 and 2 days phone credit and the best thing he did was provide the phone repair number so we can call them direct to get the phone fixed!
CenturyLink I have been a loyal customer of yours for almost 30 years I cannot believe that you do not have a team that wants to help your customers. I may only currently spend $39.95 per month but over the last 30 years I have spent/paid my bills on time and have paid thousands of dollars for your services. Apparently your customers are an inconvenience instead of your Companies job security. I expect the our phone to work I have not idea how many phone calls we have missed due to no service. We should not have to keep calling your Company to repair the phone it should have been properly fixed back in October. I was able to contact the automated service repair team today and they are due to fix the phone problem again on June 14th here is hoping that it will be properly fixed this time.
Please honor your customers and make improvements to your customer service team to provide assistance and quality phone service.

Brian Carpenter
from Broomfield, CO
We have struggled with CenturyLink's service for almost a year and have spent HOURS on the phone troubleshooting. We pay for 40Mbps but have NEVER got this speed the top speed we get is is 29.8Mbps on a good day. Most of the time we are running on around 20Mbps. I am done wasting my time and called to cancel and was told I was on a 2-year contract, which I didn't agree to. They are trying to charge me $200 to cancel but will NOT provide proof of this contract that I supposedly agreed to. All they say is "well it's on your bill". Last time I check notification on a bill is NOT a legally binding contract.

Joseph strain
from Apopka, FL
You were supposed to fix my billing complaints. You SAID you would have an explanation for the discrepancy between the TERMS of service and BILLING I signed up with and the BILLING your actually assessed. Is it asking too much for the Provider to adhere to the terms of their business solicitation from their own web page. They cited basic internet service for $X a month with direct pay. I signed up for direct pay, hooked up the modem and started receiving e-bills fr over three times what the agreement specified. Attempting to solve this issue yet fearing loss of connection.
I sent the fee they demanded(3X what my monthly bill which was agreed upon) and wrote a letter to the CEO in Louisiana. His associate got me hooked up for direct pay(she SAID) and now I am getting the same 3X bill again. OH! and after SHE said they had direct pay figgered out,they cashed my Check anyway! (Oh! They will just credit your account for advance payment, she said). All I want is proper accounting for each payment for service , and they payment to be MONTHLY as specified by their web page, and the payment assessment according to the direct pay specification we agreed upon. Simple business practices these guys are unable to follow.
Today I got this from CenturyLink at CenturyLinkEmail@em.centurylink.com. Your Bill is Now Available Online. We're providing you with information about your most current CenturyLink bill for your convenience. Account Number: 0825. Total Amount Due: $172.34. Payment Due Date: 06/13/2016. Go To My. Account. View Balance/Pay Bill. No action required for AutoPay Customers.

Marilyn Raff
from Las Vegas, NV
Not receiving credit, being charged late fee for deducting cost of a movie not ordered, cashing a check they say they never received and charging me over $100 to pay bill for missing check and after 1 week of daily calls they now tell me I have to wait 5 more days for a refund/credit and unhappy with the sub service of direct t.v.for service I did not want. I only wanted telephone, internet and basic t.v. not bells and whistles they added without contacting me first. Terrible and would never refer to anyone. I work hard for my money and they should at least admit their errors and refund immediately.

Sally Kalama
from Cape Coral, FL
I keep getting post cards stating have I changed my e-mail address lately. I have had the same address for at least 2 yrs. I did check with customer service here in Port Charlotte and they had a number 12 after my nanaba which I did not add. So I had them take it off. Plus I keep getting on my computer Centurylink is not responding. This comes up almost all the time.

I ordered their service with the promise from CenturyLink that when I moved to an area without their service (discussed location with CenturyLink customer service rep where they confirmed they did not provide service), the $200 cancellation fee would be waived. This clearly was them deceiving me because now they are telling me that is untrue and I will have to pay the fee. I will NEVER use this company again for anything.
Have feedback for CenturyLink?
Thanks for your feedback!
Sorry. Please try again later!