Boost Mobile
Boost Mobile Complaints Continued... (Page 4)
213+ reviews added so far. Upset? Call Boost Mobile corporate: 1 (866) 402-7366

Angry Boost Customer
from Alice, TX
I've been a customer with Boost Mobile for years. As long as I don't have to deal with customer service it's been okay. Recently I bought a new Sprint Galaxy 6 and needed a SIM card for it. Their website says go to the store, which I did. The girl basically the same command of the English language as someone from deep Appalachia. She informed me that they 'don't got no SIM cards' and never have had SIM cards. It's a lie, but arguing would be a waste of time and energy. I called customer service and have had nothing but hell for the last 2 days.
I've been locked out of my account repeatedly after giving them my PIN, had multiple settings on my account changed without my permission, been hung up on, lied to, spoken to like I'm the idiot in the conversation - all in almost indiscernible English - and had my order for a SIM card taken/canceled/taken/canceled..... because the "phone that is on the account doesn't need a SIM card". It doesn't matter how many times I tell them I have a new phone and give them the DEC #, the next person I deal with tells me the same thing and then asked for the same info all over again.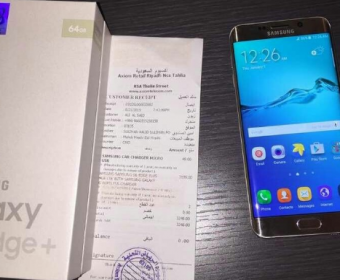 Lori cleary
from Chicago, IL
Just left boost mobile on 27th and Layton where the owner used bad words at me several times. Then proceeded to tell me I had an attitude because the phone I just purchased from him 3 hours ago is not working properly. Yelled at me and told me I could have googled it at home. I told him I did. After he googled it and could not fix it either told me he was going to have to call ZTE to find out the problem no apology no oh I was wrong. I have never been treated so poorly or talked to so rudely ever.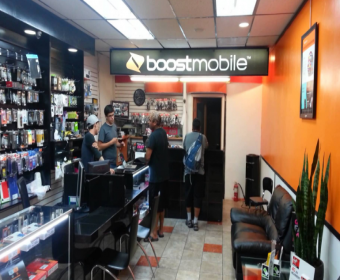 Dave hawk
from Albuquerque, NM

Marie Perez
from Hobart, IN
I purchased 2 warp elite Boost Mobile phones on Aug. 26th and a family plan service. I did ask if your service goes all over. The Boost Mobile store was in Hobart, In 7788 E Ridge Road. The person was very nice and polite and that isn't the issue. We went to Francesville, In on Aug. 31 where we have camped and had service on our phones for 6 years. When we went we had absolutely no service. No roaming as well. This was very upsetting to myself and husband because we have family members that we stay in contact with.
My father-in-law is ill and my sister just lost her husband in a tragic accident a few weeks ago and having no service is bad. We went directly to the store and told her we were unhappy and wanted our money back because it was only 5 days we have had the phones. She said she wasn't sure and that we needed to call boost as well. I came home and called the customer service line and talked two different times and either we got disconnected because of Boost Mobile poor customer service or she hung up.
We went back down to the store and she showed us several things that should give us service with roaming. We did say we would try. Went back to Francesville, In for the weekend and had no Service again no matter what we did. I did then go to a Walmart and go back to straight talk. I want money back for the month and also a refund for the 2 new phones that we got that had no service at all where we were. I will not accept anything less. Please give me back a full refund on all the services. I am still waiting for a sim card to reactivate my husbands phone for straight talk so his is still active. We do get some service on his at times where he is but we are switching back his as well. Very disappointing on the service and then the customer service that Boost Mobile employees have.
There are a lot of boost stores in my area and we know a lot of people and will let them know how wrong you all are if you do not give us a full refund on the phones and the month service we paid for. That was $150.00 in all and I dont know about you but to me that is a lot of money to spend with no service where you need it. Please Boost Mobile, get back to me and let me know the status of this complaint.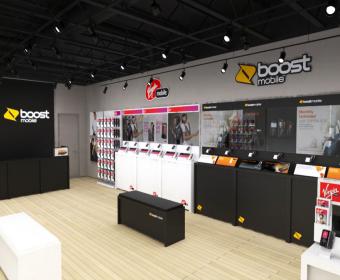 Austin Stump
from Fort Wayne, IN
I called customer care twice and was refused both times to speak with a supervisor. I payed my mobile bill and phone was shut off 2 weeks later.

Patti spice
from Flat Rock, MI
I have been with boost mobile for 4 years and it's always something with this company.. Weather is not getting calls, data down or failed text messages always something. I bought a brand new phone on June 30th that came messed up out the box when I called customer support they gave me the run a round for weeks and now say that I have to go through the manufacturer to have the problem resolved however boost mobile supposedly have a 7 day policy that covers problems with new phones.
In my case I started calling well within the 7 days and they did nothing but pass me off to automated systems that never lead to any type of help I'm frustrated that they didn't honor their own policy and now I'm either going to have to pay to ship my phone for repair and be with out a phone for almost 2 weeks or just deal with a phone with no back camera that came out the box like this. The supervisors at boost mobile are no help and they act as if they are not concerned with providing quality customer service. It's sad that after 4 years of being a dedicated customer paying my bill on time every month that this is how I get treated.

fred jones
from Torrance, CA
On Saturday night July 16, 2016, a visit was made to the boost mobile location at 3359 1/2 east whittier blvd., Los Angeles, California 90023 in an attempt to pay a phone bill. The sign read that closing time was 8:00 pm and the door was locked at 7:55 pm knocking on the door the young lady stated that they actually closed at 7:50 pm. If this is understood then some form of deception is occurring here. She appeared to be very indifferent as to the situation and may need a refresher course in costumer service. Needless to say it maybe time to consider changing mobile carriers for all the phone lines that are carried through boost service.

Leslie Cole
from Salem, OR
I went into Boost store @ 3881 River Rd N Keizer Oregon 97303 (503) 991-5664 on 7/1/16 to purchase a new phone @ full retail cost (mine had problems). Took 2 hrs to complete transaction with other people coming in she kept asking if it was ok to help them first since mine would take awhile. I said sure, trying to accommodate. Had new phone for a week, but did not like it at all. Called store & asked the same lady who sold it to me if I could trade it in on a better model & pay the difference.
The phone had been in a full coverage case before I left store, tags still on everything, she said absolutely we close @ 7pm. I arrived @ 6:30pm, she was taking a payment to activate a phone from a customer told me it would be just a moment told her no problem I was the one who called about exchanging phones she said great. 45 mins later (store had closed by then) she finally starts to help me & enters in invoice # & system won't take it as a refund. She calls Boost rep & is told that it had to be done before the refund department closed @ 5:00 & never told the Rep it was actually an exchange for a better model.
She NEVER once said anything about 5:00, Nothing in the paperwork or on the invoice states 5:00. Said she wouldn't get her credit for the 1st phone if she went ahead & did it. But I was welcomed to buy the phone I wanted to exchange for for the $129.99 & I was stuck with the 1st phone that I also paid full retail price, Have a nice day. I am still so upset that I'm seriously not going to renew my service next month or have my family renew theirs. If this is their idea of customer service I want no part of it.

Katashea Hamlett
from Norfolk, VA
I signed up for the 14 day grace period. And was approved. But my phone was disconnected, on the day my bill was originally due. I called customer services. The representatives were very rude to me. And implied that I was lying about signing up. I am very hurt and disappointed by this treatment.

Eva Briscoe
from Gwynn Oak, MD
On April 24th at 9:45 am I received an email stating my payment was due in 3 days which would have been the 27th but my services were suspended on the 26th some time between midnight and 3 am. When I called in I talked to two reps that were completely rude and did nothing to rectify the situation they could see the text that was sent and said it was an isolated incident that was most likely a computer glitch then I was asked in these words what do you want compensation for a glitch well I can't do that we gave you your moneys worth pay the money and you'll have service. Needless to say I am a very unhappy customer no one even so much as apologized for the mistake it was like oh well I was even told its not their job to send bills or reminders I should know my billing cycle and just pay. I asked for her name and employee ID number.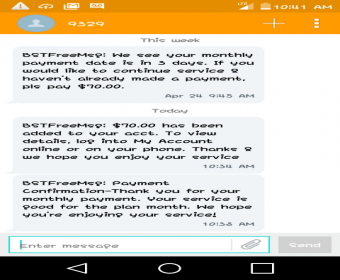 Bryan Hamilton
from Dallas, TX
Went into forest green boost mobile shopping specifically about WiFi and bought a store device and monthly services. Paid $105 and services lasted less than three days. At time of purchase had to wait 2days to pick up... device was left again only to be directed to manager who acted as a helpless employee until manager was adamantly requested. Only to be met with a response of there's nothing could be done. The reciecpt was incorrect and was shows that manager used her pin code for activation.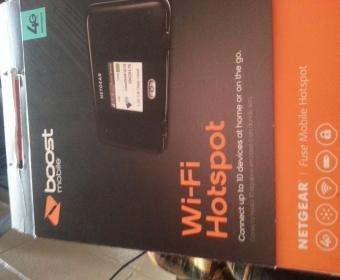 Lusa Stufflebeem
from Galesburg, IL
I once had Boost Mobile as my carrier but I switched out to join family plan with my family to another carrier. So I had 2 Boost Mobile phones that I had no use for but I gave them to a lady and her child, when they had the phones activated they just put time on the phone and never transferred it out of my name to their names they use my credit card last digits ending 1937 on my Visa card for both their phones that I gave them somehow they got the information out of the phone that I gave them to get access to use my visa credit card without my permission, she has changed the pin number since she made those unauthorized charges.
I want the accounts canceled my money returned to my card and my name taken off the numbers associated to these two numbers. The other number I believe or was before I gave the phones away. Please cancel them out and remove my make and all information involved to those numbers I can't file for lost or stolen cause she changed the pin on it. I'm also sending corporate office a message about this as well as calling first thing in the morning. Please help me with this matter I'm on disability and its my bill money that they used without my permission thanks hope to hear from you soon on the one phone that ends with 0058 might not be right I'm checking now if it different I'll let you know exact number as soon as I find out thank you.

LaDoris Coburn
from Sterling, VA
I spoke with a CSR and a Manager on Thursday which was it March 3, 2016 explain to them I am requesting a grace period to pay my phone bill which was on March 4, 2016. I explained how I responded to a text message on Feb 17, 2016 that was sent to me originally on Feb 17, 2016 that same day and never got a confirmation. So the manager explained that I should have gotten a confirmation so since I had not she offered to send out the confirmation and all I had to do was respond which did just that on March 3, 2016.
She also assured me that my service would not be interrupted and if so to call back to Boost Mobile and you guys would take and restore the service. Well on March 6, 2016 my service was interrupted and I was told there was no notes of the previous CSR or the Manager of the conversation. I tried explaining to the supervisor so she said she was the conversation that tool place on March 3rd with the supervisor. The supervisor explained to me there was nothing that she could do restore the service without paying the $35 payment which was due on March 4th.
After my conversation on March 3, 2016 I received another text asking me how likely would I recommend Boost Mobile to a friend and I stated N for no change I then received a text asking me can I explain. I choose not to explain because I just discussed my issue with the manager that was on duty that morning of March 3, 2016. So moving forward I am not sure I can trust Boost Mobile to be true to they word nor am I sure I am speaking with a Supervisor or Manager for that matter. At the end of this month I will make a decision if I continue this service with Boost Mobile. This is a second line for me I can easily add this number to my AT&T account if this is the best customer service I can get.
To make this right with me I expect to receive a call from Customer Management Team to resolve this issue by offering me a credit for the next payment that would be do on April 4, 2016.

Have been with boost for about 7 years and got the plan for $35.00 a month and in January I made a payment by phone on time for the Amount of $35.00 A few weeks later I got my credit car statement and saw that Boost had charge me $35.00 plus $2.69 making my payment for $37.69 instead of my agreement of $35.00 I was so mad they had taken money without my consent, I then call boost mobile and got someone that couldn't tell why they had overcharge me.
Requested to talk to a supervisor and the supervisor was so lame and gave me the story about taxes been charged.. I was never notify about extra taxes charges neither by phone or by mail. or on website. they just took my money. I requested the corporate office number and they gave me the round around.. Then I looked it up on the internet and no one answers at all. I have been charge already to cycle bills. And have never receive any notice that my agreement of $35.00 had change. I am the only one that I know been charge the extra $2.69. And I am not able to locate no one to confirm the boost mobile corporate office in ca.

Martha Galvan
from Houston, TX
My service is still on after it says the 21 was my due date. I complaint to one of your Boost Stores. Bottom line for the past 2 months my husband n I have been paying our bill every 2 weeks our plan is 60.00. Get no answer from customer service everyone gives us the run around. Someone had put us on ur Premier Plan n We cancel. If we continue to pay every 2 weeks I will continue to complaint. Go to 5 on your side for there help.

Shirlene H Severt
from Baltimore, MD
I purchased 2 phones from Boost in N Wilkesboro, NC on D street. The Manager told me if I could come back in 2 hours she needed to update some things on my and my sons phone. I went back hours later and she was gone and another person there ask me if the phones laying there were mine and I said yes. She said the manager was gone-would not be back that day(3rd week in December 2015) She stated she did not know what needed to be done to the phones?? (they were paid for). I didn't know either she said to leave them and she would call her. The manager had family in the business with children running around and talking with her at the counter.
I was informed that me and my son would get a case for our phones if our bill was paid on time which they have always been. I have been back every Friday and there are no cases for me. I called this morning and was told the manager had stepped out for about an hour and to call back. (the lady I spoke with said she was just hired and she didn't know what to tell me. She stated she should not have been left alone and her being a new employee. I am making a legitimate complaint against Boost and the manager. This hopefully will be resolved immediately. I will not recommend Boost to anyone but I will not badmouth them either.

Angel Harless
from Nashville, TN
I signed up to get $50 funded to my account by switching to boost. I was then told you have no such offer but I have photos on my phone as proof. I am being denied. I had to call and get my $10 refunded to my account that should have already been there. I need someone to contact via my email to send pictures because it will not let me attach in this email. That is FALSE advertisement! I spent an hour arguing with someone named mia saying there is no such thing even though it is on your main website my bill is due the 7th of Feb so this needs to be handled immediately.

Nia Hamilton
from Mountain View, CA
They charge me for data and I did not get it they took my settings off my phone. They made it so I could to report that is you will be sued. I have my recipe and I reported you to the feds. You people have no respect for your customer. And I want stop until I shut you dogs down. I am going to put you on TV. I am going to market you in a bad way. I am going to call my friend Steve Harvey and get you out of America. We will vote for Donald Trump just to remove you. You are evil. You are thieves. I no you people are no good. I am going to file a complaint with the feds to shut you.

Robert Kampe
from Port Huron, MI
Have LG S740 Volt; been using up 5GB in 12 days; switched for upcoming month to unlimited. Coverage problems where I live; 523 E St Clair, Marine City Michigan. Boost mobile tells me both towers in Algonac area are overwhelmed with users; sprint lowered data streams speeds; everything slowed down. Hasn't been out to fix! If we can't get Data speeds advertised; were losing our money on slower network. Can someone please get back to me about fixing this problem; boost tower capacities asap.

Dennis Gough
from Ellensburg, WA
I purchased a $30 per month plan with an LG Tribute 2 September 30, 2015. Everything was fine until Christmas day. I was no longer able to make or receive phone calls or texts at my home. My wife and child, who have IPhones...and Boost Mobile...can still make and receive calls / texts. If I go into town, I can make phones,. My local vendor swapped out phones but still no good. I called Tech Support and was told it was a coverage issue. Why, after 3 months, do I no longer have coverage at my home...but my wife and child who have "better" phones do?

Sharon Johnson
from Charlotte, NC
I called the Boost Mobile customer service phone number on 12/4/2015 and told the person that i spoke to that i wanted my payments automatically deducted from my account. On 12/21/2015 my service was interrupted. I am not happy at all because of one of your people not doing what i asked. I don't have to use your company. There are plenty others out there that would be glad to add me to their list of satisfied customers. You should be able to check your records in some way. Do you people even care. I have been unconvinced and am highly pissed. What are you going to do?

I have been having issues with my phone. On November 11th I was told I would get a full credit due to the towers being down for over a month. I was told that Within 48 hours I would be receiving a call to update me the status of the towers. 72 hours passed and I called AGAIN and I had to have a manager tell me the the issue was fixed when it wasn't. I called again after 48 hours because I was having the same issue just to be told there was never an issue and they couldn't help! Very Unprofessional and a dead end with boost! You can't even trust the managers to help because they are of no use. You get what you pay for! Poor Service reflects Horrible Company.

Toya Williams
from Fort Worth, TX
I went to add money to a Reboost card out of town, they didn't add it to my account telling me to go back to the store. Now how can i go back to an out of town store. I been with this company for ten years. And if my service is not resolved I will get all of my followers to change over to metro PCs and I promise they will. Called the boost mobile complaint line and they were no help either! What must one do to get help from a wireless company these days?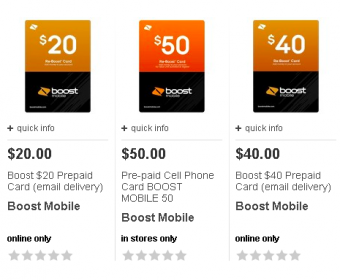 Franklin Shifreen
from New York, NY
I was a Clear Mobile customer for years. Clear was closing and transferring customers to Boost Mobile. I had a Clear hotspot and transferred to Boost. I received my Device in Early October. I lost the device and wanted a replacement. I was on the phone with various representatives, I called 9 times. I had an email as receipt for the payment of the device. I had an email for confirmation of my credit card. I was charged $55.00 for one month on Oct 2. My device was activated. I did not have the bandwidth speed I wanted, but it worked. I lost the device in late October. When I called Boost they never heard of me they said. No information could be found. One representative was rude, one was nice, but still nothing could be found.

Teresa Carter
from Monroe, MI
I ordered a phone from hsn it was to be connected to boost mobile. I got the phone and it would not work. Sent the phone back to hsn called Boost mobile the canceled the phone line. and said the would call and canceled the billing of the phone and not charge well they lied they took 56.12 out of my checking account. the bank disputed the charges. Boost mobile refused to give back my money. there nothing but crooks.

Rachael Field
from Colorado Springs, CO
I have been having some problems with reactivating my phone and I called the phone number for Boost Mobile because I couldn't receive or send pictures from my phone. Now I can. I was told by a rep to use an an android phone and now I can receive pictures and send them. I was told the wrong information by customer service.

howieweber
from Warren, MI
Paid the 45 dollar plan for 10gb a month. After i went over this amount they dropped my high speed internet down to so slow that getting a music video to load and play is impossible. When it does start playing it cuts off and on so much the video is not worth watching. Also my play store. Will not load any apps and cannot play games as the internet speed is so slow it kicks off and on also. This does not seem like unlimited data to me. There pretty much forcing everyone to buy the most expensive plans because there low speed does not allow any one to watch or download anything in a reasonable time. I'm done with boost and verizon going back to a simple basic phone.

Tammy Simms
from Baltimore, MD
I bought a phone on 7/9/2015. Since then phone has been hacked twice. A man us calling me from what is supposed to be my number. It is now 7/19/2015 and my phone is off. I called boost mobile and was told that my account doesn't even exist. And that it was sent to the investigation department. I been waiting to hear from that department since 8am today. It is now 2pm. Did I mention that my bill is paid for until 8/9. I'm basically paying some other person bill.

Cindy Clark
from Portland, OR
I got boost phone and have been very pleased. But I am becoming quit displeased, because the second month I understand I was expected to call on my payment or else I wouldn't get my extra GB's. Here it is about half way through my month of service and it's moving as slow as a old computer and I really mean it! What exactly is this business attempting to do!

Kathleen
from Hicksville, NY
some identity thieves were able to switch my account from AT&T wireless to boost mobile. Without seeing either my husband, the account holder, or me in person. i in the couple of hours it took to straighten it out to thieves were able to access my bank account & steal $4000. They were likely able to get a new password texted to them at my number which they had. I'll complain about AT&T wireless as well but I think boost and AT&T need to better change their policy when having phone number switch and ask for better ID and/or security code/words that thief wouldn't know.

Douglas Willinger
from Mount Kisco, NY
Boost activated autopay without my consent and charged me for a 2 month period which I did not consent to pay, received no notice that the account had been paid, and when I did not use the phone at all, as it was winter and the phone has NO reception at home due to their inferior cell phone tower network. Was ripped off for $100 (50 x 2). They refuse to refund.

There's really bad coverage in the Michigan City, Indiana area for the last month. I've called numerous times and all they say is that the problem is going to be fixed. All I know it's that I can't use my phone properly and I'm paying for a service that I'm not receiving-ugh! Maybe this message can get to someone that really cares about its customers.

Hope Duncan
from Wichita, KS
I decided to switch to boost and take their deal they had at the time and switch MY number to boost from cricket. I was told I could either get one of the free phones offered with this deal that were 'supposedly' 'GOOD PHONES' or I could by one. I chose the free phone. Seemed like a good deal. I picked a LG LS660, whatever this phone is... Idk... It has 4 gb of internal memory and a micro ad slot to expand the memory.
The problem is... There is no way to put apps of any kind on this phone from the play store. AT ALL. I have tried. I have been able to store literally two apps to it. With all the apps on this phone that came on it, it won't even download updates that support the system or anything. I have been in the boost stores for help... They said that there was nothing they could do. Another store told me I needed an ad card bought from them and treated me like I was a child and didn't know anything about anything. I told them I have installed ad cards, several brands and could still only move two apps. They basically said I was wrong.
They talked us into buying a $45 dollar SD card sold 'by them' because that would fix my storage problem... I said.. Ok. We'll see. Did it? NO! Same problems. I called them to tell them what was wrong, I can't download anything, it won't work. I pay insurance on this phone, and they are telling me they can't do anything. Whatever happened to customer satisfaction? They basically told me I would have to buy an expensive phone, and pay all the connection fees again, and I don't see how this is fair! I know I didn't buy this phone, but I bought and STILL pay for this service.
I don't think it's right that they talk up a phone that doesn't even work properly, and then tell me I can't do anything about it now. Once again even though this was a free phone, what am I paying for now??? Rude people, lies and a bad phone. I risked switching to boost from a company I have been with for several years, to a company that just sits there and takes my money and basically tells me, I'm screwed.
I stay with boost because I have to have a phone... But my issue need a to be addressed once and for all, or I'm done. I will report boost to every type of authority I can about this issue. I WILL not go into a store or call a boost store, or deal with any type of customer service any longer. I want this fixed asap.

skie watson
from Gainesville, FL
My name is Skie Watson, and I tried to switch my straight talk services to boost today. I feel that I was treated the way I was because of my color. When I first walked in the store they didn't greet us, they didn't ask how can I help you, they were just talking laughing with each other talking about something that was not work related in they were not trying to assist us at all. I had told him my problem in my situation that I am a job corps student that I wasn't from down here and I need a new phone to keep in touch with my family. I told him I lost my phone and I wanted to switch over to boost. Then he sat back behind the counter and still wasn't trying to help. Only thing he said was if I had an active phone I can switch it over. I said ok but I had deactivated my phone early today because it was lost so I had to call straight talk in reactive.
I had got all the info he asked for less than 20 min. I walked back in the store. He tells me that he have to go do something for his cousin and he couldn't assist me. I don't feel like that's right. He made me do all that to get the info and still didn't help. I begged the man, he still didn't help. I told him that I was switching to another company to boost and he still didn't help. Before I walked off to call straight talk I had ask him can I use their phone to call straight talk. He told me no there phone run off internet and my friend also asked to use the bathroom. He told him they don't have water told him to use the bath room in a water bottle that was real disrespectful. I did not know boost was like that because I had boost before in that was my first phone company and I am very hurt because of the way we have be treated the store is located in Jacksonville FL 1927 Kings Rd #3, Jacksonville, FL 32209

2nd complaint still no reply we spent bout 500.00 at boost store with phones plus plans these phones have been problem after problem. We took them to boost store they cant fix them or your techs.we have been customers for 5yrs and this is the first time i been thinkin bout switching cause this problem.i still got recept we spend alot of money with yall and never had problem till now.we just want these replaced with new phones not refurbished.
we just are not trying to get new phones we will gladly turn these n if u will send new one cause we have to use these on daily basis. Its the zte warps 2 of them bought at same time we r very unhappy please help us thank u joshua thats 2 zte warps and we not even counting the 20dollar cases we got its the phones.

After complaints to Boost mobile customer services about how my phone signal kept dropping my calls. I made a payment on 10-01-2012 just to talk to them and they refuse to credit back my money or giving me a nwe number accoring to them is a police that if you cancel your number they can not give you back the money. Their service is bad so bad that in order to talk to my family a have to step out my house in the middle of the street in order to used the phone. I wish I had the money to get them in a lawsuit.

I used my card to order a Boost phone on March 29, 2013. A total of $120.00 was taken out of my account. I did not receive a confirmation number. The only way I know my money went to Boost is through my credit union. I calledevery number I could find to try ad speak with a customer service representative to no avail. I wanted to be a customer, but now I am not sure. I need a confirmation about the phone or my money put bck into my account.

I have been trying to activate my galaxy rush that I bought online since march 9th. I was going to use my old virgin mobile number on the new phone. In porting the number someone made a mistake and I was told it was going to take 24 hours to fix. I waited the alotted time and then I was told it would be 48 hours. Again I waited the alotted time. When I called back a costomer care rep said it was done and preceded to activate my phone took my monthly payment and said it was done.
My phone still didn't activate I was told that she put in the wrong DEC numbers on the account so someone made a new account with the right numbers which in turn locked the phone number and DEC numbers for the phone. Everyone I have spoken to from boost mobile since then has told me that they will fix this problem for me and it will take 24 hours. I have made tickets and spoken with supervisors and managers and they all say the same thing it is now march 18th and I stilldont have a phone

JilThompson
from Roanoke, VA
Boost Mobile is charging me twice on my phone bill. It happens all the time first with straight talk now Boost Mobile what is wrong with these cell phone carriers and you cant never talk to a human being. I really wish that companies would get back to good customer service and stop outsourcing all the jobs to places where we cannot get any service.

Pamela Morrow
from Tampa, FL
I purchased a Sharp Aquos Crystal phone on-line. I received my phone on 01/19/2015. My phone would not stay on so I call customer/tech support. I was advised my phone was defective and I needed to return it. I received authorization to return phone. Authorization number RA9113386. I was advised once phone is received that I would received a full refund. I called today and I was advised that I can only received a $13.00 credit due to me having the phone for 10 days. I advised the person that I did not have the phone for 24 hours. I have paperwork that shows I mailed the phone on 01/21/2015 and your warehouse received it on 01/23/2015. I want a full refund for my phone and my monthly service.

michael burroughs
from Mesa, AZ
I just recently purchased the HTC desire 510. Phone come with 4 g and 3.7g is taken up right off the top by all the apps that are preloaded. There is no option to remove the junk apps. I have a memory card I bought. Which I wouldn't have if I knew it still won't free up space. I am very disappointed in the HTC brand. garbage!.. there are more than enough complaints to recall this phone.. if this problem isn't resolved. I will no longer buy any product or any affiliated products. Loosing many people.

I bought a refurbished transform ultra phone. I found out the phones have been discontinued. Since I found out that the phone has been discontinued I have a problem recieving calls, calling out and internet. I pay for the unlimited service and they put a limit on my internet usage. I have problems getting online cause the internet is so slow it drops me out. Its not right I pay for unlimited service on calls, text, and web and cant get calls, text, or web and cant recieve any. When I call all I get told is that its the towers and hopefully it will start working soon. I am being ripped off and I know there are other customers who are also getting ripped off and I am talking to an attorney about filing a lawsuit against boost mobile

I was at your store at 121 e 75th st ,the clerk for a extra $5 added to my $55 payment,I told him no this is a boost store $55 is all I should pay. The clerk said I must be on section 8 then called me a dike, I was so angry I called his mother a dike, so he came from around counter and got in my face as to asalt me then a costumer came in the store he backed up and told me to get my dike broke ass out of his store. The lady told him he can,t talk to people that way. I told her him wanted $5 extra payment for his pocket, she left saying she was not going to give him $5 more either and we both left. He is charging extra for his own gain & being rude. What can be done about that he,s cheating people.

I have NOT had phone service since MAy 1st 2013, I am ill I have to walk 2 sometimes 3 blocks away from my house, I sm very upset eith your service… I have no idea idea what is going on, I need my phone service to find out sbout my dr test results, my new appointments and esspecially my job information, I need ANSWERS now…. please would your MANANEMENT of your company contsct me snd please let me know whst is going on… I am holding boost mobile redponsable.. you need to send me some info on what is going on..

I have the ZTE warp, and it does nothing but freeze and reboot every 5 minutes. This is my 7th phone from Boost, and they all SUCK! the transform ultra was alright, so was the Marquee, but the ZTE WARP is crappy. No wonder people are giving up on Boost and switching. If i send my phone in for a different one, and that phone has just as many problems, you can forget having me as a customer, and i will spread the word about what a rip off Boost is, and you will go out of business, thats for damn sure!

I have been complaining about this phone sinc I changed over from sprint. I hav missed phone calls, and when I've picked-up the phone to dial out , cant get out. Two weeks after I got the th phone I went into the boost mobile center where we were told to go and set-up automtic re-boost. I took the phone in the manager told me that my husband and I were not in in computer, therefore he couldn't help me.
My husband not only set-up reboost at his store, he also purchased to cases for our new cell phones. I have caled in and complained every month, several times a month. Customer service worked on it 3 times, Britney Whyde (manager), worked on it and cut my service off for entire day. Techican Eddie worked on it, he told me that the reason I didn't have service the day before was because someone said that I had another phone, and it was activatied. Whle techican Eddie was having me go through my phone to re-activate it I found the phone# of the person that use to own the phone.
It is a person that owns a company and I'm waiting on his call now to get a letter from him. I had a choice when I purchased this phone between a new phone, and a refurbished one. I paid $99.00 for a new phone, and now I found out that someone else use to own this phone. I want a new different phone! My Husband is on the Heart Transplant list, I work nights, I have to have dependable phone.

Im so upset ! I expect better from boost ! I needed a new phone and I have had boost before, and I loved it so why not again. Well I can tell you why! So upset, I bought the ZTE warp, I HATE IT since the very first day I brought it i had problems, The phone always shuts down on me!
The ZTE warp phone doesnt even have a vibrate i had to download an app, it is the phone is beyond slow and it couldnt possibly be me because i have hardly any apps, also something with the charger, the ZTE warp phone does this weird thing (I charge my phone on my laptop) so when i charge my phone and have the laptop charger in at the same time the phone will go bizzark and press crazy kinds of buttons and wont let me enter my lock pin so im stuck out of my phone. everything always force closes, and my calls are always drop.
I expect better from boost and this is just horrible! its time for a new phone and im looking at the cricket iphone or the boost samsung galaxy s2 , now I really need you to straighten things out and respond and help with my problem. Thanks boost i would love to use your service again dont let me down please reply back.

I'm curious how much added charges there are for Boost Mobile? Usually when you compare cell phone pricing plans you look at the monthly rate, but lately it's been difficult to tell how much a Boost Mobile phone actually costs each month. Let's look at the extra fees for a moment.
First, you will likely pay tons of extra roaming charges when you are in certain areas. These can add up quickly to hundreds of dollars if you aren't careful trust me on this one.
Boost mobile plans start at less than $20 per month, but they escalate quickly as you add data plans and more minutes. I don't think the question is how much Boost will cost, but how much it will cost you based on the plan you need.
Hidden fees are a huge problem for mobile wireless providers, because that's how they make their money each month. It's the 2 or 3 dollars that you don't notice, that adds up big time when you are talking about millions of customers.
Activation fees are standard on Boost Mobile, and range from $49 up to $199 for a large family. They also decide pricing based on location, some states and cities have more fees than others.
Each month when you get your wireless bill you will see taxes and fees based on your area, much like activation fees these are not optional. Taxes can be very expensive, and make up approxmiately 15% of your total monthly bill. Federal and state taxes are usually rolled in together.
If you want a Boost mobile phone, or any wireless plan for that matter, you need to consider how much it really costs in the end before making a purchase.

My wife and I both have had boost mobile for years. We just started using recharge RE-BOOST cards. Well as things happened one card was lost so my wife put 50 on $50 throw away card and I used the recharge RE-BOOST card this card just happened to put my $40 on her phone so now she has 90 on hers and I have 0. Boost will not transfer the extra 40 over to my phone.in my eyes its my money and there should be some kind of process to redeem or transfer funds in this type of insadental accident. So her it is after Xmas low on funds and having to pay $130 for two "cheap" boost phones that cost me $90 if I dnt use the convenient recharge card.

I started with boost several years ago, they advertized $50 A MO. no contract UNLIMITED talk, text, long distance. and that $50 no hiden fees no taxes all inclusive. well in the begining they were good, everything as advertized good coverage good clarity. then the coverage progressivily got worse then the droped calls messages that couldnt be sent then limited net access now the all inclusive $50 has been 53-55–57 and the topper for me personaly – the 3-7 mess. From them reminding you your bill is comming due well no shit happens ever mo. same day if fact. then after i use my boost refil card i get verble conformation at that time telling me you have successfuly bla bla bla but this has now cost you a customer!
Have feedback for Boost Mobile?
Thanks for your feedback!
Sorry. Please try again later!