Boost Mobile
Boost Mobile Complaints Continued... (Page 3)
213+ reviews added so far. Upset? Call Boost Mobile corporate: 1 (866) 402-7366

I started with boost several years ago, they advertized $50 A MO. no contract UNLIMITED talk, text, long distance. and that $50 no hiden fees no taxes all inclusive. well in the begining they were good, everything as advertized good coverage good clarity. then the coverage progressivily got worse then the droped calls messages that couldnt be sent then limited net access now the all inclusive $50 has been 53-55–57 and the topper for me personaly – the 3-7 mess. From them reminding you your bill is comming due well no shit happens ever mo. same day if fact. then after i use my boost refil card i get verble conformation at that time telling me you have successfuly bla bla bla but this has now cost you a customer!

I bought a boost mobile phone in California in July. I'ts a Samsung Prevail Galaxy. The phone keeps running out of memory and come to find out it only has 151MB of internal memory which it isn't enough to even run the operating system. The Sprint Network doesn't work in my area and I was told it would. The 2GB memory was missing from the package and the phone seems to be defective. It was to come with 512MB of internal memory. I trued for 2 hours tonight to talk with boost about the problem the Saves team keeps hanging up on me. George whom I spoke to last said he was a supervisor above the saves people and he also hung up on me.
I was not abusive or vulgar with anyone, they just saw that I couldn't be resolved with my current issues. I'm in the process of filing a complaint with the Federal Trade Commission, and the BBB so other consumers don't get ripped off like I'm being done.

I worked late so I had to buy a 50 dollar re boost card and was 5 short so I was going to just put 5 dollars on it but no had to be 10 dollars and we all know if you do that it charges you another fee so my 55 dollar bill really costed me 64 dollars! Boost you suck 2 years I've been with you and you have screwed me over 3 times in the last 4 months! Sick of it, oh and don't ask to speak to a supervisor ( they always say ) there aren't any! I will sue this company and recommend others following suit. They lie and then lie more. When my attorney calls them they will not even talk and he has to call from a different phone if its within an hour.
Sounds like guilt to me and my uncle whom is a judge said the same so we'll see you in court losers! Got you and if your smart you will to.

I have been a Boost customer for 3 years. The past 6 months I have had the most difficulty with getting through to a customer service rep to speak with them about my account issues. Since I began the "shrinkage" program, I paid every month on time. The problem began for my June 2011 bill. I received a text message telling me my monthly bill would be due on 06/30/2011. I received a text message from Boost dated 06/30/2011 saying "thank you for your payment". On the morning of 06/30/2011, my phone was turned off. I had planned on making my payment during lunch online. What is the deal with them????
Not only can I not get a rep on the phone but when I do most of them do not speak very good english at all. I cannot understand them and they cannot understand me. Do they realize that "Payment due date is ______" THIS IS THE LAST DAY you can pay your bill and it not be turned off??? This not fair. Does anybody know who we can write to or call about this??

First, anyone considering using Boost Mobile needs to know up front that they have absolutely the WORST customer service interface of any service provider I have ever used, bar NONE. Their CSR's are reasonably polite, often promise to take care of the problem, and then NOTHING HAPPENS. This will be true every single time you try to work out a problem with them—oh, and I should mention that even getting a live CSR on the line is extremely difficult due to their computer voice system. It will take you a few minutes of button punching, and if you get into the wrong menu, you get to start all over again.
If you DO finally get a live person on the line, if they offer to transfer you to another department,you will again be dumped into an automated computer dead-end and you may just as well hang up–YOU WILL NOT TALK TO ANOTHER LIVE PERSON ON THAT CALL. Anyway, Boost offers an "autoreboost" option for paying them so that you don't lose service on your pay date. All it takes is a credit card that you authorize to be charged automatically. This way you get to start getting "shrinkage" on your bill after 6 months of on time payments. But this is what really happens:
After a couple of months where all is well, suddenly one day your phone stops working. You call them, spend HOURS AND HOURS on the phone with them, and they finally say that you're not in "autoreboost" and that is the problem. Of course, you were enrolled in "autoreboost" before and it was fine, but now they have no record of that, so you have no service and now a late payment. This mysteriously happens to you every few months, and it will always prevent you from getting that "shrinkage".
If you ask them to please credit you with an on time payment since the "autoreboost" problem is on their end, since you've called your credit card company and they say there is no problem there, they say they will submit it to their supervisors for consideration—-of course, you never get that credit from them even though the problem is obviously their fault. So, enjoy Boost Mobile. Just remember you will spend hours on the phone with them when they cut you off every couple of months, they will never keep their promises, and you will never get that "shrinkage" on your bill

Been with Boost several years and every phone I have purchased new have had problems with in less than a year sometimes six months. What I don't understand is it doesn't matter the price. I have recommended family members who have decided to change companies because of quality of phone and service. Reps hang up on you when you try to tell them the problem and they insist what your problem is. When you can't understand them they get attitudes and most of the time their response is a smart one. I change phones at least every year hoping they will get better.
You have a new one now I want but am having second thoughts because I have a backberry curve less than a year and I can't download apps from blackberry or any other site. Thinking maybe do like family and change providers.

I have made 6 on time payments and on the 7th month my service got turned off in the early morning of the day it is due. I called the customer service which took about 20 minutes to talk to a live Rep. I explained the problem and he told me no problem that all i had to do was pay the bill and that would fix the problem. Well needless to say my problem was not fixed because a couple days later i recieved a texted message from boost notifing me that my payment was due a day earlier than it had been for 6 months.
So i again called Boost and this rep assured me she would take care of it and get the date changed back oh and this happend to my husband phone as well. I thought everything was tooken care of, oh boy was i wrong, because a week later i got a reminder about my bill and it still said it was due the day before my original date. I again called customer service and after 20 min i got through to a rep and again they said they would take care of it, well after being put on hold 3 times.
Finally i thought problem solved well today 3 and half weeks later from making my first call i recieve a text reminding me about a payment due a day before the actual day so i once again called a Rep and finally got ahold of a gentleman who told me it was out of his hands because the system automatically changes the date every six months for the shrinkage. I told him that was never explained to me when i set up my phone on this certain day because that is when i get paid and several reps told me the problem would be resolved. He kept saying i am sorry but there is nothing i can do.
I asked to speak to a supervisor and he said ok and finally after being put on hold and notified that the call was going to be monitored the supervisor came to the phone. I explained everything to him and he tells me that i have been making late payments and i said are you sure you are looking at the right person? He said ya. I tell him the day you sign up is the day its due right? He says ya. Ok then I have been making my payments on time. He then kind of changes his story saying oh you have made one late payment. I again say no i have proof bank statments that tell when and what time and date a payment was made. He says no you made a payment at 7:45 and that is considered late.
I again tell him no I make my payments as soon as radio shak opens and again i have proof because as soon as my card is ran it is tooken out of my account and i should not be held responable for someone elses mistakes. As i am saying this and he is silent and guess what he hung up. Oh my what horrible customer service and a total scam!

After 11 years with Sprint i switched to Boost Mobile last week and within five days was back at Sprint having had the WORST consumer experience i've ever had with any company bar none! FIrst, you cannot contact a live human being only an endless loop of voice prompts leading to nowhere. Second, the Boost Mobile service was virtually non existent. I live in Portland Oregon a rather large city and i almost never got a signal. I'd steer clear of their lure of cheap rates its so not worth it going to Boost Mobile for wireless service.
My phone is only a month old and has a mind of its own.it shuts off on its own constantly.I went to the metro corporate store in flint on miller rd. and they told me it was the battery and I would need to purchase a new one.I was upset because I just purchased the phone and its not my fault you think the battery is defective and I shouldn't have to spend even more money to have my phone working I've spent almost two hundred dollars and have a phone that powers off whenever it feels like it.I called the manufacturer and they said its up to metro to supply me with a battery free of charge.
I am disappointed with the service I've received so far and really wondering why I didn't stick with boost mobile.

I'm a caregiver for an elderly women to whom I provide a Boost Mobile cellphone for convenience. Every month a $4.99 charge is made against the account by one of their vendors. Although they reverse the charge each time I call (and acknowledge the fraud), I suspect many people don't scrutinize their accounts and may not be aware of this going on. Some company sends a text message and, if you check it even without responding, you are billed 4.99/month as long as you have the Boost Mobile cellphone account.

Boost Mobile has THE WORST customer Service I have ever encountered. Trying to get through to a CSR is virtually impossible .I am set up on the $50 p/month Boost Shrinkage Plan. The payments have been coming out of my checking account like clockwork until today (of course they say there's insufficient funds in my checking account ?! not according to my bank but of course it couldn't be Boosts error?!?). When the shrinkage was supposed to start. Boost Mobile stopped my service. And I also noticed looking into my Chase account that they charged me twice for the month of March.
Of course when I did get through to Customer Service on the 8th call I was put though to a manager who assured me I would be satisfied with the outcome… said He had to transfer me to the payment processing department. Disconnected. Imagine that. Happened 3 more times after that. One rep even suggested that go to my Boost retailer. Of which there are no Official Boost Retailer on their site. So I went to Radio Shack where I purchased the plan and phone. Who surprise surprise also could not get a hold of anyone at Boost. They did manage to pull up 4 Actual Boost locations in the Phoenix area. I am headed there tomorrow.
It's sad that no one in Boosts Customer Service Department could help. So here I am no cell phone service and double charged. When I get my money back. AND I WILL GET MY MONEY BACK. I will pursue the VP for customer relations/ sales Dennis Weikle of Boost Mobile directly to advise him of just how poorly he is doing.

I have little to no confident that this message will reach anyone of consequence, nor do I believe it was intended to, but im going to attempt it any way. ive become convinced that boost is iether running a scam of sorts because now that i am reading other complaints, I see that they are identicle too mine. I too bought the blackberry curve 8330 and three weeks later it malfunction, three months and heavan only knows how many hours people and countries, they finally sent me a refurbished blackberry, and yes three weeks later it to went down.
i complained vigorously until they said they would send me another phone, and guess what? No youre wrong this time they sent me the very first boost phone that came out and told me that they would knock off $10 if i downgraded to that phone, as you can imagined i was livid. I called everyday, the hungup on me fake transferred me, lied insesently. I am still stuck with the same phone after easther did what i imagine was a fake test that has been running know for 2 hours, i called back and got a gentle named eddie from the dominican republic who told me that they was not aloud to give the customer the email address for legal but he could give me the phone number.
I called that number and it was the security for sprint, i almost laughed, that young lady named jennifer told me to hold on while she transfered me, and the most wonderful thing happenend, pure luck grace of God whatever but somehow the line became opened to me while the other guy named peter was telling her (but accidently telling me) that they dont do anything about it and ifn we do get them then they just cancel it. Once patrick realized that he was not talking to jennifer anymore and i let him know he was talking to me the customer.
I asked him could he repeat that, and of course he said no, but let him see if he can help me, i explained my problem and he said in his nicest and most professional voice, "im sorry about that sir, let me transfer you to escalation, and i promise you they will take care of you."Make you wish verbal promising was legal,i hope recording my converstion with them since this morning is legal, because i plan on using it. I oh and the escalation number he gave me by the way my fellow fed up consumers was a fax number, i did laugh at that one.
I may loose this battle in trying to get boost to respect me the way they have taken my money for five years, and give me what they say they were offering, i will leave you guys with a bonus. I have two numbers that was given to me im sure out of frustration, and if im not able to get them to honor their commitment. I will post the numbers and if there is nothing we can do legaly then we can just keep calling and calling those numbers until they experience the frustration that we feel.

I am a Boost Mobile customer, heard about the shrinkage plan. It was great because I have auto re-boost so my payments are always on time. This month I would have had my 3rd month of ontime payments. What do you know, Boost interrupts my service and what to you know my payment is late. i call customer care, which takes forever and they tell me my credit card was refused. I then called my credit union, they report that no attempt was made or refused to Boost Mobile.
My payments are due on the 11th of each month. What do you know, at 10:53am today the 12th a withdrawal was made by Boost Mobile and still isn't posted to my account at 130pm on the 12th. I have been trying to get a person on the phone for an hour. So much for Shrinkage, I guess that will apply when they see fit. I think it is a scam, no give backs. Shame on you Boost! Wonder if anyone else had this problem?

My son asked if he could get the blackberry curve phone  instead of school clothes, against my better judgment I agreed. So he got the phone at Boost Mobile, about 3 weeks later the phone would not do any thing it only had a white screen. So we called blackberry tech support in order to find out what to do. After 3 different attempts with the help of the tech dept we were unsuccessful, even after following each instruction they gave while being on the phone with them. Then we carried the phone to the boost mobile dealer and he tried for 3 days and was also unsuccessful. We called blackberry and boost mobile several times and each time was promised a replacement phone, and each time I checked on the status it had been denied.

Tammy Jonas
from Marshfield, WI
I purchased an xfinity prepaid modem that turned out to be defective. I was not told that the store had a no refundable/ nonexchangeable policy in advance. After 2 days of techs coming to the house and new cable line place, it was determined that modem was bad. After trying to contact xfinity prepaid line by myself and 2 service technicians, we were all told the same thing: boost mobile was responsible for exchanging modem. We weren't asking for a refund, just an exchange. Will never recommend boost mobile to anyone! I spent and lost $86.40! Terrible business practice!

Richard Sabo
from Statesville, NC
I had recently closed my account with Boost Mobile after over 10 years of service and I simply had asked for my $15 that I paid in my account to be refunded to my credit card and once again Boost Mobile has proved to me that the Customer is not right and that it is okay for Boost Mobile to steal your money. They said at Boost Mobile corporate office that it was since I had cancel my account that I'm not eligible to refund from my cash onto my credit card and that I should talk to my bank and have them process this $15 through them which they don't understand that this was an overpayment from the month before and that I had a $50 so the banks not going to refund put in a request for a refund for $15 and it be accepted and last I had offered to have a store credit done or a gift card and that was also denied by Boost Mobile so just be a just be aware as the consumer that Boost Mobile including their coverage and the customer service is a half of star.
Thanks
Rich S.
North Carolina

Cathy Pearson
from Houston, TX
The service has many problems with data! Pages wont load half the time, cant get comments to load its ridiculous, i understand slow if you go over data but when you arent over and it dont work, works ok morning but by afternoon it sucks! Getting ready to switch have heard so many bad things about this service from others with same problems.

scott pardue
from Fairfax, SC
I have so many but ill just talk about this one .call boost to ask a question about my boost up .and got told 2 different stories about why my line was not eligible for one ..as i have had boost for 3 yeays and i have 3 acc with boost.. the other 2 lines have boost up but they said my line wasa new line and after about a hr of them telling me every excuse in the world i was sick of trying to make out what they were saying ...so i asked to talk to a supervisor and that was a joke as well!!!! So i give up on that issue and ask about anothe one i can not text or call one of my kids phone and its been like that for so long now ..and the survivor said that she saw were i had called in back in oct about the same issue wow she was on the ball not ..and i said yes and yall still cant fix it she said that i had not followed up on it like it was my falt i said well yall could not fix the problem back in oct and i was on the fhone for 3 hts that day ..so she said if i wasn't willing to go thu the steps to fix my phone they would not do anything ..and again i said i am paying for a service i cant use and all she kept saying if i was not willing !!!! I said ur rigt in not willing ti spend another 3 hrs on the phome getting transfer fron one person to another one with no results. .siad well if not willing at this point i was beyond mad !! And i said ok i want to make a complanit and ask her how i did that on line and she said i couldn't i would have to go thu her to make my complaint on her ..i said i cant do it any other way she said no ..what a liar almost 4 years with boost and this the way i get treated what a joke .definitely wont a boos customer much longer !!! Thanks for making all my fault. ..

Toyea gunn
from Orlando, FL
Boost mobile has the most horrible service ever, they don't value their customers and are very rude and unprofessional, this is a threat and a promise I will contact the BBB and my local news station, if you want to switch your plan you shouldn't have to pay, metro pcs allows you to switch and you can do it anytime and you pay the following month, this company is down right bogus and needs to be investigated, for all the lies and false mis leading information, you will never rank #1 as the best wireless service provider because you too busy trying to scam and be decitiful to your customers, your number one goal as a service provide is to make sure you provide the best service possible and to value your customers!! Something boost corporation knows nothing about, stop scamming the customers start providing great service!!! Metro pcs values their customer and I will be switching back to metro pcs,,, the object is to gain and retain customers not lose them to the next service carrier,,, you have no value at all just losey and big liers, that's how you lose instead of gaining, but I will be reporting boost to the better business burea and my local t.v news station

Deena Herrmann
from Fort Worth, TX
I am Deena Herrmann my phone number 469-344-1997 email address deenaking1970@gmail.com.
I signed up for new service November 18, 2018. Ever since then I have had to spend more than enough time troubleshooting and on the phone calling boost SUPPORT, sometimes it could be More than 7 times a day. Enough times of being exhausted. My data would be either not working or slow. It was impossible to take care of my bills. I have been very disappointed in the service because of positive and how great the service was. It has been an ongoing problem for me and not a great experience. I want to give boost Mobile a chance. The Customer support were more than willing to help and they were very understanding and very professional. Great team! I am however very pleased with the reps how they went above and beyond to fix the problem. Very accommodating. MY payment was adjusted for the trouble I have been experiencing and I appreciate that. . I had a NEW SIM card mailed to me with no cost for me, thank you. However I am still having issues with my data. I am very flabbergasted and more disappointed. Thinking that this was the end of the data problems. I really am thinking about not staying with boost Mobile after my data expires. What can be done for me as a new customer to keep me as a customer. Because I have exhausted everything I possibly can do to resolve this matter. Anything?
Deena HERRMANN
469-344-1997
deenaking1970@gmail.com

Farid azad
from Anaheim, CA
Boost mobile dishonesty is right thing ..unbelievable..I am unhappy ..I never thought it would be like I paid dollar wanted unlimited plan ..i was lied to ...

Connie Fluman
from Southbury, CT
I am writing to complain about service I received at the Boost Mobile store located at 192 Main Street Danbury CT. I went to this store asking for help with my son's phone.203-586-8820 his name is Dylan Fluman birthdate 8-5-88. I informed the person working that I knew nothing about electronics and brought the box the phone came in it is a Samsung J700 Galaxy J7. I asked him if he could help me purchase the right case for it. He took the case out of the package he seemed like he was having a hard time but he put it on the phone and I purchased it. It turns out it was a case for a Samsung J7 refine. When I got home I realized it was a case for a Samsung J7 refine. When I got home I realized he broke the phone by forcing it in the case. When I went back to the store to ask for a refund they said no refunds. This is so wrong. I asked for help they gave me the wrong case which caused the phone to break. Now no one wants to know anything. What a way to run a business. Boost Mobile needs to replace the phone with the correct case. I will be looking forward to hearing from you.
Connie Fluman

Altavese Jennings
from Princeton, WV
I called costumer service about my plan expiring on Nov 12. The costumer service representative told me that as long as I paid the bill on Nov 13 that I would keep my phone number and my service for the insurance on the phone. When I went in to pay the bill Nov 13 they told my that my number was expired as of Nov 12 which is the total opposite of what the representative told me on the phone. I know that line are recorded and they are giving false information to costumers and it's not fair. I will be talking to a lawyer and having the situation addressed. Thanks

Aaron Tankersley
from Canyon, TX
I had 817 300 1566 removed from my family plan recently and spent 20 or more min. last night on phone with your customer service and she would not answer not one single question I am concerned cause 8173001566 keeps sending me text like this
She looked it up and said you transfered me to a twin account and was active and this (1/2) I already told you .... whatever u wanna think.. I'll say it one more time and one last time she told me you put me on a twin plan and it was already taken care of I ask her this Call 611 and cancel all your extras I'm getting laid off very soon really scared I have a lot of responsibilities over 3000 per month o half to cut down I'm canceling my serious radio to and my onstage and my online office I just wanted her to be fair with me we are not even togeather and I spend 1000's on her and just wanted her to be fair with me she keeps figuring out ways to get more money from me I was trying to confirm with your customer service last night and she apparantly has taken to 8173001566 and was very very rude and told me nothing I just wanted to co firm that I'm didnt put 8173001566 on a separate plan cause 8173001566 keeps texting me that o did and that yall even said so I just wanted to be sure these things can get very confusing when you have 2 parties calling in the rep should have taken care of me the primary account holder first but did not she said she would call me back and did not she was very short with me and put me on hold several times and never even made sure I understood I was going to be placed on hold I have never been treated like that in my life from a company providing a service I thin kn you need to look into this and get back with me I am definitely considering At&T me I am 361 228 5976. Pin 8610 I have been paying for this account long before it was ever put in my name she may have told you stories of me abusing her or her having cancer none of which are true but it is irrelevant to the way I was treated on two separate phone calls yesterday I just wanted to know there wasn't a mistake made and I was responsible for a new account with you that is what she was telling me repeatedly and I got no answers. Why wasn't I informed on what business was taking place on my account?

Bernice walker
from Washington, DC
Paying for 4g service and getting poor 3g slow connection no connection calls drop sound no good. Want to change carrier they won't unlock phone for a year even tho they are not providing the service I am paying for.If they cannot provide the service Why not let me move on .Why do I have to stay and pay for something I am not receiving.They should unlock the phone and allow you to move to another carrier.

Justin
from Oklahoma City, OK
Boost Mobile I signed up for auto-pay you two guys took out money of my account but my bill is still not paid on my Boost Mobile account it says I looked online to check out what was going on then my banking information told me in fact there was two payment sticking out of my account which leaves me a zero balance you guys say that I have not made a payment to you guys I don't understand what's going on where is the money that I spent with you guys and why is my phone bill not being paid or you just collecting my money and not putting it on to my phone account in fact I will switch carriers if so Dorothy Russell referred me to boost before she had switched to AT&T

David Klein
from Trenton, NJ
Boost sold me a $50 ZTE hotspot device about 6 months ago. Today it failed. Boost insists I send it to ZTE for repair. I insisted I needed internet access without a long wait. They won the argument (I was not satisfied waiting until ZTE got around to replacing it) but they lost $660/year in revenue as I am no longer a boostmobile customer and will tell everyone I know about their lousy customer support.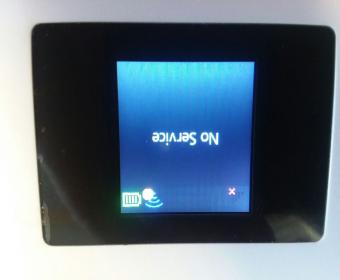 I have a plan that includes Todo Mexico
calling with Boost..no charge for calling to and from Mexico with roaming. I changed phones keeping the same plan. While calling Mexico I was notified that I was out of funds. Boost forgot
to reinstate my roaming in Todo Mexuco calling even though I had prepaid for the plan,( automatic payments) and instead withdrew funds from deposited money I had on deposit in my Boost bank for other international calling. Boost refused to reinstate the money the withdrew from my deposited bank funds with Boost and charged me for the calls , but rehooked up the roaming feature that they mistakenly
did not activate when programing my new phone. My plan never changed
the whole time only the phone. Boost
would not admit it was their mistake
and by virtue of the fact charged me
all along for the Todo Mexico calling with roaming, even though they forgot to activate the roaming on the new phone and then charged again out of deposited monies in a Boost bank.
Boost would not admit their mistake and charged me twice for the calls
to Mexico, once under the plan I had already paid for and again toik the money for the same calls out of my bank. I call this outright fraud, theft,
cramming, or slamming. No..I would
not recomnend Boost based upon
their horrendously lousey customer
service and their propensity for theft.

Evelyn
from Minneapolis, MN
My complaint is that your customer service are scammers I've been with you for years recently they've been taking money out of my account without my permission also from one of your boost mobile stores I was sold a used phone which I paid over a hundred dollars including the case the phone is cell it goes in and out you cannot hear someone on the other end and the battery stays hot I have dropped calls I am so disappointed and you also I tried to take the phone at that location store was closed down and I tried to go to another location it was also closed down

Bruna Freitas
from Miami, FL
I bought a phone with boost, payed outright and was told it was unlocked. Tried to switch providers and was told it was locked. Called boost, who told it was locked and would be for a year. Tried to make a complaint, had to fight with the attendant to actually transfer me to someone to make a complaint. Manager told me that she would send a message to the store but that was it and that they may or may not answer. Was told by the manager that she's not doing anything else for me. That's it.

On 9/20/18 after my former bf attacked me i went into Boost to report the cell phone stolen but retain rights to phone number. Well things were fine at first but a few days ago the abusive thief went into Boost got the stolen phone turned back on, gained complete & total access to my Boost online account and after 17 hours of phone calls over 2.5 days and countless promises of things that didn't get taken care of the thief was able to get MY phone number ported to another carrier, drain my bank account because he got my debit card from boost website
Plus he reported my phone stolen & can't be turned back on. No I one @ Boost has been truthful and done all they said and after initially promising to port the number back I am now being told sorry can't use it etc etc. This abusive loser is texting family & friends telling them horrible things he's going to-do because I have police trying to find him, Boost has been awful the thief gets everything the owner of the phones & phone numbers is treated like the criminal and even told by a boost employee no wonder he beats you if you speak to him like you spoke to me. Police involved, bank involved and I'm $358 short in my checking and out of a phone and phone number i owned. These people are heartless lying self serving garbage and thanks to them in paying for the right to be tormented by my ex and screw me. I want my phone number returned

Krystal Busby
from Houston, TX
My phone is damaged bc of getting wet in the rain it cuts off in the middle of conversations sometimes it sometimes does not even ring and I get denied when I filed a claim I thought that's why i py extra every month I may switch my service

I purchased a Samsung galaxy j3 emerge in sacramento California. Had phone 118 days and voicemail stopped working. Couldn't dial 611 and time CHANGED all the day every app had different time. I called customer service for 3 weeks in a row. They factory reset my phone 6 times reset TWICE was on phone at least TWICE a week with customer service calling from outside line for 2 weeks went to store 3 times they couldn't access 611 from my phone called Samsung TWICE they troubleshooter phone and finally told boost it's there coverage problem. Then today I cal and they want me to do everything all over again. But then they tell me use my old boost phone I had month and half ago they couldn't get signal to that phone so gave me 20 credit after much complaining and put my service back on galaxy (so I thought ) BUT NOT RVRN 10 MIN GO BY AND NOW GALAXY DOESN'T WORK HAD TO CALL BACK AGAIN AND NOW I HAVE NO SERVCE. I ASLED FOR MY MONEY BACK HE SAID THEY DON'T DO THAT AND I CAN PAY FOR A UPGRADE (REALLY ) JUST GOT PHONE. TIRRD OF BEING ON PHONE 2-4TOMES WEEK WORKING ON MY PHONE. I paid for my service not to be on some other phone 3 hours. Geood business would be to exchange phone or return MONEY now I have no phone and l don't see why I should pay for another just got this one and to add insult to injury they cancelled my insurance without telling me first didn't know why week later. Had 3 phones 2 family plan third one not activated ANYMORE so insurance they made mistake and canceled. Now I have no money by And no phone service

Chris Perry
from Madison, AL
Actually I would give a rating of zero if given that option. To explain , I filed an insurance claim on my phone and had to wait 4 days before receiving the phone only to get it and the sims card was missing . I went to your local store at 6290 University Drive I-2 Huntsville, AL 35806 (256) 429-9464 and the guy ( whom claimed to be the manager) at the store said that he would try to get it going but if not we would have to buy a sims card. I asked why do we have to purchase the sims card when it was an insurance claim and was suppose to be provided with the phone and was not our fault they did not do their job accurately. He then got an attitude and started making smart remarks . He said if I did not want to pay and did not like his attitude we could take our phone and leave. My fiancee then ask for corporate number and his name he refused to give her the information and made more smart remarks to her. I then stated I did not like the way he was talking to her and he proceeded to call her a BITCH. We took our phone and proceeded to leave the store and the guy followed us out of the store still making harassing remarks and taking pictures of our car. If this is the type of service Boost provides I will take my business else where and inform everyone I know what kind of company Boost is . I am still not completely convinced that I will not sue Your so called manager and company for harassment and slander and verbal assault. This manager was very unprofessional and should not be in customer service and should be terminated. Furthermore , upon getting home I called customer service and was told I would have to wait another 2 to 5 days for a sims card. UNACCEPTABLE. I am paying for phone service and can not even use my phone. No one even offered any kind of convenience or credit or anything. So if you hear from my attorney do not be surprised. I am seriously even thinking of contacting the local news network and making this public knowledge for all innocent people who do not have the guts to stand up against companies like yours. And anyone considering doing business with your company. And by the way my number is 256-604-1549 if you feel the need to look at my account and verify my insurance claim. Not that I think you will or even care.

Margie mammano
from San Antonio, TX
Purchased on 2 occasion 7 edge..neither phone was operable..suppose to get shipping label and phone call from back office...as of now still no shipping label and no phone call..im very very frustrated. ..my phone number is 3523457837

Evelyn Suero
from The Bronx, NY
I have an abuse complaint store manager at Boost Mobile 985 East 174 Street, Bronx NY 10460. She was rude when. I went to the store to upgrade my cell. I also MY HUSBAND RETURNED TODAY TO HAVE HIS PHONE TRANSFERED TO A A NEW ONESHE REFUSED TO SSIST HIM AND DENIED SERVICE FROM HER STAFF TO ATTEND MY HUSBAND. AFTER MY HUSBAND LEFT I CALLED TO IN QUIRE ABOUT THE MANAGER AND ERICA HUNG UP THE PHONE ON ME TWICE WITHOUT ASKIBNG WHAT I NEEDED OR WHO I WAS. I CALLED BACK SHE WOULDNT ANSWER. I THEN CALLED BACK FROM ANOTHER CELL AND SHE WAS UNPROFESSIONAL AND TOLD ME TO CON TACT BOOST DIRECTLY BECAUSE SHE DIDNT NEED TO GIVE ME HER FULL NAME.
THIS MANAGER IS UNPROFESSIONAL. SHE BLASTS MUSIC WHEN CUSTOMERS WALK IN, SHES ABUSIVE TO HER STAFF AND THE CUSTOMERS. I WOULD LIKE TO SPEAK WITH HER REGIO0NAL MANAGER. IMMEDIATELY OR I WILL SUSPEND ALL SEVICE OF MY 3 CELL PHIONES. THE TREABLE AND NEEDS TO BE ADDRESSED TMENT IS UNACEPT

Debra Field-Randall
from Buffalo, NY
I had Boost Mobile for years. I purchased a new phone straight out from Walmart. 5 months later Boost erroneously put a Boost Up on my account which I found out means you purchased some equipment or a phone on a payment plan. They interrupted my service every month as they were charging me for something I never purchased. I spent hours speaking with customer service and support, unsuccessfully. Their customer service is nonexistent. They are in another country an just reiterate scripts they've memorized. I finally was forced to switch to a new carrier. I sent a letter to their corporate office requesting a refund of my last 6 months and adviding them I'm looking for an attorney to sue for breach of contract, of course, it was returned unopened. So if you have any issues with Boost Mobile, who are a subsidiary of Sprint, you will not have any customer service. They care nothing about their customers.

Toya Williams
from Dallas, TX
I called to inquire about purchasing an iPhone 6 plus. The rep told me that I qualify for boost up financing on that phone for a dollar. I went in the store to purchase the phone and when I got home didn't realize it was the regular iPhone 6. This is my first iphone so I'm not familiar with how they look. When I got home my daughter told me it was the 6 and the salesman lady wouldn't let me return it!

LaQuita Hunter
from Memphis, TN
my complaint is with a boost mobile rep in MEMPHIS TN.THE ADDRESS IS 1330 JACKSON AVE. THE FIRST COMPLAINT IS on JULY 8,2018 I went into the store trying to switch my service. I spoke to the rep and I asked about an iPhone 6 plus or an IPHONE 7 plus.The rep blew an mumbled im sick of this shit. I LEFT !!! there is no reason to treat a customer that way. COMPLAINT NUMBER 2 HAPPENED TODAY ON JULY 11,2018. MY DAUGHTER WENT INSIDE THE BOOST MOBILE STORE ON JACKSON.(same store) THE SAME REP CURSED HER OUT.CALL HER A BITCH. NOW THATS OUT OF LINE. I DIDNT EVEN MAKE A COMPLAINT WHEN SHE WAS RUDE TO ME.BUT SHE CROSSED THE LINE CURSING AT A KID. SHE IS RUDE AND OUT OF LINE. I CONFRONTED HER TODAY AND SHE SAID THAT IF I CARED ABOUT MY DAUGHTER I WOULDNT LET HER ROAMTHE STREETS. SHE DOES NOT ROAM THE STREETS. SHE ATTENDS THE BEAUTY COLLEGE ACROSS THE STREET(SUMMER PROGRAM)WHO HIRED THIS YOUNG LADY? SHE IS A MESS. A PERSON LIKE THAT WITH THAT KIND OF ATTITUDE SHOULD NOT REPRESENT YOUR COMPANY. IF YOU HAVE ANY QUESTIONS OR CONCERNS MY NUMBER IS 9016504729

Manager at boost store Waco Tx. By the name of Carlos Rodreques told me and my husband we both could get a phone with a special that was going on in his store. It was 150.00 off phone and pay for service. My husband asked the manager if we could purchase 1 phone now and then purchase his phone the following Friday. The manager stated "yes. No problem". When we returned the following Friday the manager told us the deal had expired and that he never said we could get the 150.00 off my husband's phone. We both told him he Did say we could purchase this phone but he continued to call us both liners. Needless to say we did not purchase the second phone for my husband because the manager got irrate and my husband left the store.

Ziggy Kawa
from San Diego, CA
I was having terrible reception on my LG phone. When a call came in or I called someone the voice sounded muffled and hard to hear. The conversation was poor because you were able to hear every other word. I contacted boost to discuss the situation and they were not responsive nor helpful to what I was experiencing. The representatives blamed the telephone but when I called the telephone manufacturer they blamed the carrier (BOOST). NEITHER WANTED to help at all. So I was fed up with paying for a service where I was not able to use. I contacted a representative from BOOST to cancel my account because I am going to a new carrier. They had told me that since I paid the month, I will be refunded the portion not used. I am still waiting for that refund. See this is why I changed because of the lack of customer satisfaction and support from your company and your representatives that are not customer oriented and terrible service. I am still waiting for my refund since I paid the whole month but only had the service active for the first two weeks of service. Mind you I rarely use the phone anyway just usually for emergencies or doctor appointment.

Just wanted to thank you for becoming a greedy company. Unlimited gigs bull you slow down a customer know if they hit a certain gig total. You are now no different then any other company and not worth keeping your service. If I wanted to be screwed I would've stayed with sprint I guess Verizon will be getting my bissnes. I got your service a year ago and loved it you couldn't just leave it alone and let customers enjoy it had to get greedy well you may have just lost another customer thanks boost thought you were better than that.

Margaret Henry
from Orlando, FL
I went to the Brooksville Boost Mobile Store to pay my bill, but was told by Rose that she could not take my payment, because the computer was down, but made me upset was the way she said it. I came back hours later and she (Rose; the manager) and a young guy(Randy) was there and a trainee (Lesie), who was very nice and professional, but Randy and Rose was rude, unprofessional, and horrible to deal with. Rose refuse to give me the corporate number. I had to go online to write this complaint. I changed from Cricket to be insulted by Boost. REALLY
your manager and Randy need more training; better yet they really need to work with animals and not people.

Dale cockream sr.
from Joliet, IL
I like to see if you can help me need help with boost mobile upgrade phone i have been with them for awhile and when they run my imformation it comes back that i owe a bill for sprint i have never been with sprint ... so they sent me to Sprint as i contacted them and they said they don't have anything to do with boost mobile and when i asked what to do they sent me back to boost mobile i feel that im getting the run around

Paige Graham
from Trinity, NC
I have been a loyal customer for around 8+ years . Your customer service is worse than any company I have ever had to deal ever! I received a call from someone who had my account #s for 2 of my credit cards, the expiration dates, the last 4 of my SS#, my birth date, and zipcode. They also knew my balances. They were trying to claim that they were calling for MasterCard and could lower my interest rate. After calling my credit card companies to inform them. I was trying to call the better business bureau. However I wasn't sure out of 2 numbers which was used to contact me. The first number I called only had 9 numbers and when I tried to call the number it was boost mobile saying I didn't have enough money in my account to make the call. The recording asked if I wanted my balance or to make a payment. There was no other choices besides I have automatic withdrawal from my bank and am making other calls just fine. Trying to call and get a boost customer service agent is practically impossible. I you do by so Grace of God do get an agent you have wasted 30+ minutes. I then called a store where the employee didn't let me get 2 sentences in before hanging up on me. I then called a different store and she said she was busy and would have to call me back. As of this moment I have no option but to think that it is becoming clear that possibly one of your employees is behind this fraudulent activity. After all they would have a lot of that information available to them. Now why your company is say I have insufficient funds which is obviously not true. If this is one of your employees they also have my banking information. I have no choice but to call the better business bureau and have them look into the boost mobile company to see if illegal activity is going on. Even if it is an employee of yours you are responsible. If I do not receive a phone call by 8pm I will have no other option. This Is not the first time I have had problems with your company. There have been numerous times for example cutting off my phone after I have paid. That in itself is stealing. I have never not paid my bill on time not to mention I am definitely one of your longest customers.

I can't get through, customer service is not helful. I keep getting hung up on.

LIsa
from Kansas City, KS
I have paid my bill. and have the proof . They still will not turn my phone back on. Now I am going to resort to taking boost mobile to court to get my money back as well as suing them for the time that my phone has been off. If my service isn't returned i will presue legal action . i have even sent them the proof and they still will not turn my service back on the lady who took my payment even verfity it .

Dale W. Drankiewwicz
from Las Vegas, NV
Went to Boost Mobile here in Las Vegas, On January 24, 2017 found out my account was not active, no payment received. Immediately paid the $42,00. The staff informed me that they were unable to help with my claim. For about 1-1/4 hour/minute!! That's when they asked me for another $42.00. Needed to complete my claim!! Its now been 7 days since I have been without a phone. Either refund my $42.00 and cancel my account or send my a new phone. 702 - 610 - 1954

Fredrika Boutte
from Newark, NJ
Went into phone zone in Lake Charles LA the address is 498w.prien lake rd suite 498 to get a ZTE phone charger and the man that was there was very very rude and tried selling me a cable for 24.99 ..i ask his name he responded manager.. To much to type pleases respond back

Ronnie Boyd
from Metairie, LA
On July 7, 2017 my friend purchased an iPhone 7 from Boost Mobile and chose the $50.00 monthly unlimited plan. Today is December 12, 2017 and she purchased another phone from a different carrier. She offered me her iPhone 7 and I too am on a different carrier. She asked Boost to unlock the phone and they refused citing the CTIA's unlocking policy which does state that the phone must be active for 12 months prior to becoming eligible for unlocking. Now, of course,
this policy was never disclosed either verbally or in print and was buried in their terms and conditions, but caveat emptor so I offered to pre pay the remaining 9 months of $450.00. Nope, we can't do that. You must keep the phone for the entire 12 months. I then asked if they were allowed to accept pre payments. Oh yes, absolutely you may pre pay. Ok, so here is my credit card, bill me for 9 months and unlock the phone. No, I can't do that and he again cited me the CTIA policy on unlocking. I then asked to speak to a supervisor. No, there is no one around. Imagine that! Boost Mobile is literally holding the phone hostage for reasons unknown other than to perhaps exercise some perceived power by weak minds attempting to be powerful. This truly seems to be scurrilous and corrupt behavior by Boost Mobile and anyone thinking of doing business with them should definitely pursue other options.
DO NOT EVER DO BUSINESS WITH THIS COMPANY!!!

Brandon Greene
from Chicago, IL
I called number on reboost card confirmed to change from $3 plain to the $35 plane tried using hotspot and found out it didn't switch and it done took off the three dollars. Can you replace the money and switch my plane the way I wanted it but for some reason it didn't work thanks

Marilyn Harris
from Tulsa, OK
I was over charged. Boost owes me 5$ for at least 4 or 5 months, thats 20 to 25$.. when I got this plan I was told I could enroll in auto withdraw after 30 days. I requested that after the 30 days. I actually went in before the 30 days and was told i was in the auto plan which took my 30 day plan to 25$. I find out today that i've been charged 30$ all this time and I am truly upset. I am 66 years old on fixed income. I cannot afford to be overcharged. should not be anyway. IT IS NOT MY FAULT THAT BOOST MESSED UP ON MY ACCOUNT!!!. Should I have to pay for that? My phone is off still. I won't turn it back on until this matter is cleared up. my house phone is 918.286.3163 Marilyn Harris 7611 E 79th Street Tulsa, Oklahoma 74133

Rene reuter
from Ocoee, FL
Can not get internet or even make calls for the last 4 says your service is b.s. and a rip off

Habitat for Humanity
from Newberg, OR
Habitat for Humanity - Oregon (501C)
On August 25th, 2017, we initiated the transfer of our Donation line number (503)547-5860 pin 937510 from Virgin Mobile to Boost Mobile. The store rep called Customer service to do the switch as it could not be done on their computer.
We were told that in order to move the number to Boost, the Virgin number had to be cancelled and we would NOT lose our number and was assigned a temporary number of 503-437-2909 pin 8153. We waited and until now 9/4/2017, our number is still not on Boost. We have not had a line even though we paid for the month and activation already. It has been 10 days that we have been without a phone. We are losing almost $20,000 in donations and we are getting a lot of heat from the community and the headquarters as they cannot reach us. We wanted to go back to Virgin but they said we could not. Our number is in limbo. The store rep, bless her heart, has been calling every day since this incident occurred. She has spent hours everyday on the phone, on hold being transferred from one person to another with no result. We were told it was because there was no available 503 numbers but our temp number was 503. Now we are told that there is no space on the computer for the transfer. The temporary number on Boost has changed 10 times and now this morning, we are back to the original temp number. The phone MEID number is 089869568802201447. This is very poor customer service. We are losing a lot of money and time and ill will from the community. We are a non profit organization helping poor people and we are losing thousands of dollars. I hope that this will be resolved asap to avoid legal action.
Another complaint is that many times we were told it would be resolve in 4 hours and was asked for our contact number but no one contacted us about the status despite asking us always for a contact number.

Clifton Williams
from Humble, TX
I called because several times about me being pressured into buying a phone. I was lied to and told i would have unlimited hot spot. After talking to a super visor about the issue they said i couldn't get a full refund exactly one week after i purchased the phone. They gave me the run around and i am not happy with boost. I don't just feel that i was messed over by boost but i know that i was pressured into service. I am willing to go viral and postle...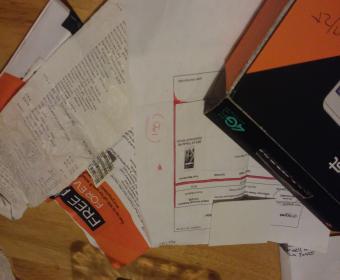 Jacinta Richards
from Arlington, MA
My husband paid for a brand new phone Samsung note 4 about 2 months ago. From since i bought it i returned the phone 5 times back to the store because the phone kept shutting off even though the battery percentage is high. 80% of the time i don't get the phone calls it goes to voice mail. The charger was not working and they replaced it but generally the phone did not work like a brand new phone I was not happy with it so i took it to Samsung Headquarters on 13th St. Manhattan and they told me that the phone was not new.
The new phone is black and mine is white and the phone is refurbished and the parts they used on the phone was not genuine parts so i must take it back. i took it back to the store and the manager kept me coming back for 3 consecutive days saying that the manager is not there. On the 3rd day he told me that he will change it but i will have to pay $30 for re-stocking fee and again his boss has the phone and he is stuck in traffic.
My husband stayed there all day waiting for the so-called boss to come. So I went down there yesterday and let them have it demanding a new phone or my money back. The sales lady said the boss was not there but she will replace it. She even told us that the box that we got the phone in was not the original box and the man who had my husband coming back straight (Albert) was the manager.
Much to my surprise the boss called while we were there and she told him "i'm doing it now" which tells me that she is following instructions that he had left her and she gave us another phone. I told her that i'm not convinced that anything in their store is new. When i reached home and charged the phone, again the phone was a used phone. It was full of personal contacts and personal messages. They forget to reset the phone. I am very disappointed and need justice.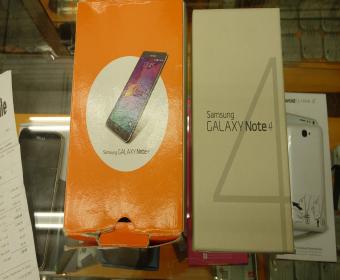 I received a phone which i can't hear on it without using the speaker on the phone. I have had this phone less than ninety days and u don't want to replace it without my debit information. I paid for this phone I have with the same problem I refuse to pay again this not fair to me as a customer.

Emily
from Bellflower, CA
I have been having an issue with boost deals application. I am unable to download the application. I get an error message user not found or user waiting for activation and the customer service department can't even help me fix the problem or send me a new phone. I already did the troubleshoot and reset my whole phone and still nothing. Sometimes I am not able to receive calls or messages. I'm just going to switch carriers I'm tired of this problem.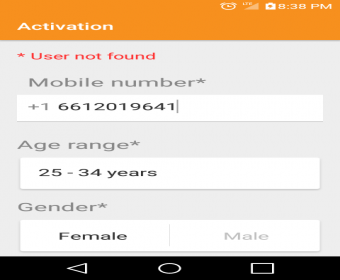 Barbara Slusher
from Scottsdale, AZ
I've already put in a complaint and Boost headquarters are supposed to already got back with me. But as usual you guys didn't I was not happy with the phone I got. So I called they offered me to use two phones but I didn't want them so they gave me the offer of 30% off of one phone. To make a long story short I called like 10 times they kept giving me the wrong promo and it wouldn't go through.
I'm very dissatisfied with Boost Mobile and I feel that I should be compensated for my time and I've wasted trying to get this ZTE Warp 7. When these guys say that you're going to get back with somebody that's what you need to. The last person I talked to told me he couldn't help me. How is that it does not make no sense to me please this time get back with me

Victoria Williams
from Charlotte, NC
Spoke with Mike at Boost Mobile support on 10/15/2016 who was very rude. Kept interrupting and did not address the issue i was calling about. Ignored several requests to speak with a supervisor. After 20 minutes of requesting a supervisor, spoke with Amanda who processed a 50 refund in less than 2 minutes to debit card 6582 so that 50 dollar credit from account could be applied.
I even provided my confirmation number 148030311 and transaction ID number i109791646540. This is by far the worst customer care I have ever seen. Maybe I called the wrong phone number? Their "Contact Form" on the website (attached) is a total joke. Who creates a website form in black and orange colors?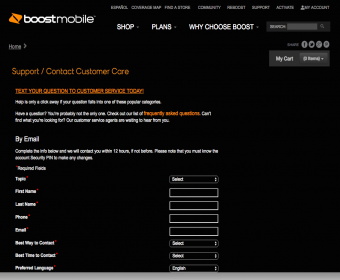 Debra Lockhart-correll
from Indianapolis, IN
I have used boost Mobile since January and every month like clock work, my phone slows down a week before my payment is due. I get a text saying that I used 85% of my data and my service will slow down until the 12th. How in the hell can my data usage be the same every month by the same date. As a result, my phone starts blinking and when I try to do a function, my screen starts blacking out. Several times I was in the middle of an automated call where I needed to put a number in and follow the prompt but every time I put my finger on the screen it blinked off and on, causing me to loose the call. I'm very frustrated with the service. I've heard the same complaint from several other customers. I'm ready to switch to another carrier.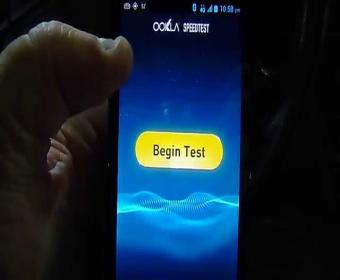 I recently bought a new phone from boost. I already had a plan with boost and wanted to add my new phone to a family plan and give my husband my old phone. Well my old phone had a grace period on it. So when I called to have my plan changed to a family plan, they said I had to wait 3 days for the grace period to be taken off my account. I waited 3 days and called back. I have called Boost customer care over 5 times over 3 weeks and keep getting told it's getting fixed wait 3 days. I think I'm going to go back to Straight talk. This company is a joke.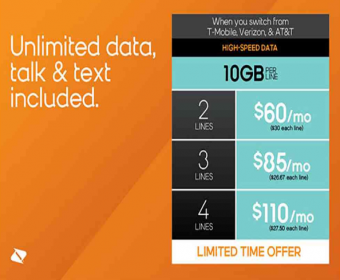 Rhiannon
from Wilmington, NC
I was actually impressed with boost mobile for crediting my account for a free month of service due to the fact that the tower by my house has been down. I went weeks and still am going through roaming or no service at all. Then when it came time to use my free month they said that I was never given one nor would they ever give me one. Said that I never even called even though I had the day, time, and name of the gentleman that I spoke with. They are a joke. I demanded that I speak with a supervisor but they refused to let me talk to one. I understand that he may be busy but when I asked to receive a call back. I was denied that as well. I will be looking for another phone company ASAP and not recommending boost mobile to anyone.

Thomas Manning
from The Bronx, NY
I get no emails, and when I try to speak with someone, every number gives the same automated response. I don't have two phones I need to speak with the company I pay. Boost mobile provides terrible contact options.
Have feedback for Boost Mobile?
Thanks for your feedback!
Sorry. Please try again later!