AutoZone
AutoZone Complaints Continued... (Page 4)
257+ reviews added so far. Upset? Call AutoZone corporate: 1-800-288-6966

Jennifer Quellhorst
from Pittsburg, KS
My husband went to buy a new battery for his car. They tried to get him to buy new battery terminal wires while he was there. Then they told him they couldn't sell him battery terminal wires because his were a dealer part. Then they broke his battery terminal wires during their free installation. Then they told him it was not their fault that they broke it because the part was in to bad a shape to begin with and somehow suddenly they found battery terminal wires for his car and demanded he purchase or told him he couldn't drive his car home.
This is total BS these are not certified auto mechanics who get to decide a part is in to poor a shape to use. Also if it was in that bad if shape they should have referred him to a mechanic in the first place and not tried to do it themselves. Furthermore why were we forced to pay for a part they broke?
We have attempted several times to speak to someone at corporate office and have been transferred to endless extensions left on hold and even hung up on.
This is no way to do business and I feel that I am entitled to my money back.

carlton
from District Heights, MD
went to store order part said would be in next went to store to pick they did not order .talk to manger whom said he would do so same result no part that they charge me for ,went to store once more lady gave me wrong part said I was trouble maker now I lost my money still no part

Kenneth L Melton
from Bowling Green, KY
I went in the 24 hour store on summer ave. Waited. A good 20 minutes no one would Help me! Then I had items I wanted and stood at checkout 10min. No help didn't get my items no one ring me up that's wrong

Edward J. Bruck
from Phillipsburg, NJ
Rented a 1/2 drive toque wrench from Auto Zone 6/26/18 . Used the wrench to install cylinder heads . Followed Manufactures service manual to the letter. The wrench was out of calibration and broke a head bolt and compromised other bolts integrity. Returned the wrench to the Phillipsburg,N.J. store where the store manager told me the wrench had to be sent out to be checked. I gave the manager all my information and was told it would take 4-6 weeks before I had a answer. After 4 weeks I went to the store for a update where the manager asked for all my information again. I told him I was leaving town for a few weeks but expected a call or a email while was gone for 3 weeks. Return home 8/28/18 and no answers . Went to the store yesterday 8/29/18 and still no answers. Called the District office and got the run around saying they would call back. It's now over TWO MONTHS .

Julie Fulgham
from Orlando, FL
I've had a commercial account with AutoZone in Red Bank South Carolina I filed a formal complaint with the manager Susan Johnson about Frankie the commercial account manager I've had a friendship with Miss Johnson since our friendship dissolved my account at AutoZone has become totally unmanageable I will no longer be doing business with AutoZone because of the poor customer service I received from Frankie the commercial manager and Susan Johnson there has been quite a conflict of interest with my accounts when my core deferred with my Platinum Status with the company over 6 years I used to deal with Adam and since my friendship with mrs. Johnson the commercial manager has been rude totally distasteful of with my personal business my service there has been shity for myself and my partner my deliveries have been two hours I've had to call numerous times and reorder things I'm going to be moving all of my accounts to Advance Auto I thought someone might look into this for me as I'm very very upset about this filing a formal complaint and have never even received a call about it after all this time of doing business with AutoZone it really hurts me to have to leave there but I no longer can put up with the s***** disrespectful service from the manager and the commercial manager there thank you so much

Rickey Isenhour
from Maiden, NC
Email you due to part and part tie rod end 98 bmw 328ic and fail life time warranty and the inside went out as well so returned the end and and pickup tie rod assembly and paid the extra cost so 1year or so around 1and 1/2 years and the parts fail went back and Conover NC store there was no warranty on the tie assembly PTSM was to asked the Head manager about replacing the tie rod where it show I returned the end but not warranty on the assembly the Manger refused knowing how your system works working for you on and off for 15 years I know this happens offen so I went to Nappa store and bought my parts in disappointed of your store I hope after many years of this problem you would fix your system but I see it just as bad as ever I as so many will walk away from your stores due to this issues GOOD LUCK!

JIM LOPEZ
from Porterville, CA
On July 22, 2018 we started our family vacation, unfortunately my truck blew a radiator in Kettlemen City, CA. I flagged down a car, the gal was nice enough to drive me to Corcoran, CA about 70 miles and a 40 minute drive 1 way. I went to autozone there in Corcoran & purchased a radiator for my 1999 gmc truck, assuming all parts were enclosed. I installed the radiator to find out the autozone in Corcoran, ca failed to enclose the OIL LINE FITTING ADAPTER, boy was I furious very upset, having my family and 2 girls been stranded in the 105 degree heat, I then have the gal Regina Rodriguez give me another ride to Coalinga, CA to get the parts needed was another 35 minute 1 way and about 70 miles. Needless to say I finally installed the radiator and was able to continue our family vacation. being stranded for 4 hrs was a very bad experience. I had to pay this gal Regina money for her time and gas to and from both cities for AUTOZONE'S ERROR. I am requesting for compensation for this ordeal. Ive attached my purchase receipts. Your immediate response is much appreciated. Thank you JIM LOPEZ (559) 361-3305

Sunday, July 22, 2018
What is going on with the employees and customer service at Houston Texas area Autozones.
Latest incident (icing on the cake) that prompted me to write:
Today, Sunday, July 22, 2018; this morning I looked on the Autozone.com website and found Part# G63722 -- Gabriel Ultra Shock
Absorbers for my brother's 2000 Jeep Wrangler. These were going to be purchased today, then the set currently on the vehicle
would be returned for a refund (per the limited lifetime warranty). The nearest pair on-hand where 27.5 miles away in Wharton, TX.
Won't be able to repair again till next weekend.
I called over to Autozone # 6261 in Wharton, Texas at @ 10:35 am CT, and talked to on-duty store manager Jeremy.
He checked his computer, plus went back to the shelf and verified/confirmed that he had a pair on hand. I ask him to put a hold on
them for me and that I was on my way.
When I arrived the counter-person retrieved the shocks, with one of the manufacture's boxes torn open. Upon removing the
shock absorber we discovered it covered with black grease smudges, the Gabriel sticker removed and the mounting bushings
discolored (oil-stained). I then pushed the shock against the floor (also the binding wire was missing) and the compression
response was pathetic. Some dunce of an Autozone employee took back a used and useless shock as a return and put it
back on the shelf and into inventory.
I told the counter-person he needed to mark that unit so someone else unwittingly didn't purchase a used and useless part.
He then opened the second box and found it to be proper (with binding wire, flesh paint, and Gabriel sticker). But a single shock
did me no good. All store manager Jeremy could say is "I can order you some and have them here tomorrow", reminded me
of that cartoon television ad by Rockauto.com. He didn't even apologizing for not inspecting the open box to see shocks condition.
So I wasted: an hour of my Sunday morning burning five gallons of gas to drive fifty-five (55) miles round-trip for a pair of shocks
that the Autozone store manager assured me he had on hand. And all he can say or do is "come back tomorrow"???
Three Incidents two weeks ago -- July 2018 -- Mon 9th, Wed 11th, and Sat 14th at Autozone # 3120 in Columbus, Texas.:
On Monday, July 09, 2018, I precalled Autozone # 3120 at 7:00pm an ask operating hours and told them needed battery tested -- they
said "come in". Jumped off vehicle and drove the eighteen (18) miles to Autozone. I arrived at 7:48pm (12 minutes before the 8pm
posted closing time) went inside to find store empty with no one at the counter or in front of the store plus found the "OUT" door
already locked. Heard two female voices in the back, got their attention and asked if they could check battery (while it is in
vehicle -- I already had the hood open). Female manager told me it was too late and to come back tomorrow. I closed hood
and left parking lot at 7:54 pm. (( Please take note of six (6) minutes used, plus additional six (6) minutes left till 8:00 pm closing ))
On Wednesday July 11, 2018 arrived at Autozone # 3120 in Columbus, TX at 6:15 pm with battery (out of vehicle) in hand, Again told
them it wasn't holding a charge and ask if they could test it. Counterman hooked up hand-held tester; Male pony-tailed store
manager says: "Its showing less than 8 volts, we'll have to charge it". So I leave the battery with him to charge and test. I
return at 7:30 pm and ask if battery is ok. Same store manager says "She's topped off at 12.5 volts". Again, I ask if the battery is good,
since it isn't holding a cranking charge for even a day. Response is "Oh yeah, she ready to go". So I drive 18 miles back home,
install battery in vehicle and again won't crank.
On Saturday, July 14, 2018 . As on Monday 09, 2018, I jumped vehicle battery and drove 18 miles again to Autozone # 3120 in
Columbus, TX arriving at @ 10:45 am. Again, I parked near the front door, left vehicle engine running, popped the hood, and
went inside. I ask if they could test a battery. So (totally different) counterman comes outside with test meter. He attaches the meter
and says "Its showing 14.5 volts". I then have to tell him that is the alternators output voltage. I then turn-off vehicles engine.
Counterman says"It showing 12.4 volts". Then I have to ask him to test to see if the battery has a bad cell before he is ready to
unhook meter. He does test and it shows -- sure enough and as expected -- A BAD CELL. As per the ((note)) above, this test
took all of three (3) minutes. This could have been done during initial visit.
So after three trips, 108 miles round trip, 10 gallons of gas, and three hours of my time, we discover what I suspected all along.
We then went back inside to process the DEAD CELL battery's warranty. After all the pro-rating (3 years 6 months old)
only got $20 refunded, a replacement Duralast Gold DG-34S was going to cost me $128.95. (Retails for $159.99) (+$18 core)
So to avoid this much hassle in the future. I took the DEAD CELL Duralast battery and put it back in my truck, jumped it off with my portable
battery unit, drove down the street to Wal-mart and purchasred a brand new Everstart 34S 3 year full replacement/5 year prorated
battery all total with added sales tax, TX battery fee (no $12 core charge--gave them DEAD CELL Duralast) $123.00. (Retails for $109.99) (+$12 core)
In the past my family and myself have been long and faithful customers of Autozone. We appreciated the lifetime warranty on parts and the customer service and knowledge your store employees possessed. But that seems to have been let to slip by the wayside. If I am going to have to go it alone without any real assistance and wait for parts tomorrow or two days from now -- I may need to check out Rockauto.com.
Your dissatisfied and weary customer,
Roger

Joey Ross
from Parker Ford, PA
Had a battery replaced on my 2014 chevy truck, The person that changed the battery must have had a large belt buckle and scrached my paint to the primer. I talked to the asst. mgnr and she gave me a phone number to call, when I Called it was just a survey, The manager will not return my calls

I bought 2 batteries from the Midland MI store for my horse trailer. Got home and they were the wrong batteries. My husband called the Mt Pleasant MI store and asked about exchanging them. Was told they could do that. We had 30 min before they closed. Loaded horses and took off. Called on the way that we may be 5 min late. The person I talked to said he would ask the manager to stay open. Pulled into their drive at 10:01. Ran for the door. They had locked the door. Stood there looking at me and said we are closed. Due to this we had no electrical in our trailer at the horse show. No air conditioning. No refrigerator. I will never shop at Auto zone again. On Saturday, after the show, I took the batteries back to the Mt Pleasant store told them I wanted my money back and I would get them elsewhere. Manager was rude.

Jennifer Molina
from The Bronx, NY
I just wanted to say that most of the people only complaint but I wanted To take the time to say that I went to the auto zone store #2962 and the employee Christina caraballo was awesome the customer service that she provided my husband and I was above and beyond. You guys should have more employees like her. I was very happy with her service.

don peters
from Horseheads, NY
was standing at counter answering employee's question about what part I needed when phone rang and employee answered phone and started looking up parts for caller. I complained and employee stated it was company policy to answer phones first . This is totally RUDE. I have been a customer for many years but will take my business where it will be appreciated.
don

Chasdity Harris
from Atlanta, GA
I purchased a battery June 15th and it was installed at autozone. On June 22nd my son brought the car in because after cutting off twice it stated battery low. the battery was checked and he said good. july 3rd it cut off while driving and multiple lights came on. I got a boost and drove on home. the next morning it wouldn't start at all. I had it towed to the dealership to only find out that the wire was not tightened on the battery junction block after the battery was installed. That cost me $110. I want to be reimbursed for that diagnostic.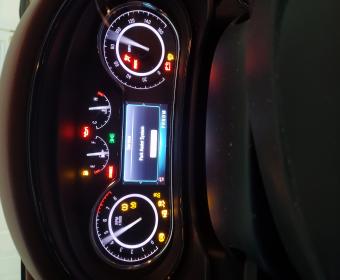 charles T Ellis
from Puerto Vallarta, JAL
I AM NOT SURE IT IS LEGITIMATE. BUT IT SHOULD BE SINCE IT CARRIES YOUR NAME. I LIVE IN PUERTO VALLARTA , MEXICO. I WENT ONLINE TO CHECK ON AN AUTO PART AN FOUND THE PART LISTED ON YOUR SITE . IGNITION LOCK CYLINDER.PART NUMBER LC14390. SO I ASSUMED THEY WOULD HAVE THE PART AT ALL THE STORES OR ORDER IT FOR ME. SO I WENT TO THE STORE HERE IN PUERTO VALLARTA AND ASKED FOR THE PART AND THE YOUNG MAN LOOKED IT UP AND SAID IT WAS NOT IN THE DATABASE. HE WAS ABLE AFTER A MINUTE OR SO TO FIND SOMETHING ABOUT THE PART ON ZNET BUT SAID AUTOZONE DOES NOT STOCK THE PART AND WAS NOT ABLE TO ORDER IT FOR ME EITHER. IT JUST SEEMS TO ME LIKE IF NOTHING ELSE, ORDER IT FROM ONE OF YOUR STORES IN THE STATES AND SHIP IT TO THE STORE HERE, AND ALLOW ME TO PAY FOR IT IN ADVANCE WITH SHIPPING FEE. THANK YOU FOR YOUR TIME.

I need to be contacted by someone asap I have a major problem and complaint.

Denise Williams
from Chicago, IL
I purchased a part from Auto zone in rolling meadows il. Was given wrong part. Tried to exchange at 2 stores, they said they didn't have any cash at the rolling meadows store. They sent me to another location & the manager had shut down store registers early. Then goes on to say the other Autozone should be called her. I will never shop with this company again. Rude unprofessional & no one wants to work.

I was at your autozone and watched a customer steal a car battery let me clear this up.
your employ who I always go to for all my car needs Matt was helping the young lady.
your computer locked up with her card ad he asked for her Id which she handed over.
he went to do what needed to be done and she grabbed her id and ran.
He wAS FIRED BECASUE OF THIS WHICH WAS NOT HIS FAULT.HE OFFERED TO PAY FOR THE BATTERY BUT WAS TOLD NO YOUR FIRED.
I will never shop at another Autozone ever again if you allow managemnet to fire someone over this.
the sad part over this is that he is the reason i shop there for my car needs.
I will take my business eles where

Ed Dayrit
from San Diego, CA
I went to Autozone store today,4/18/18. When I walked in( Luis)? was taking care of a customer. I stood in the line about -10 minutes. There was
a person still shopping. After he finished I approached him, but he called the other person and helped him. I told him I was the first in line;
he said that the person was there before me. Very unsat. I am one of your best customer. Here is my phone number 619-292-2129, 267 0595 old.
I do not believe I will go buy anything from your store again if I am not satisfied .It happened between 2:50-3:20 pm, 4/18/18. Please check my record
I bought expensive parts from your store.

Live in Lubbock, Texas. Store at 2700 block of 82nd street. Went in to check on battery. Employee told me that it needed a charge. Charged for about 1.5 hours. Went back to check on it. Employee told me that the battery is okay. I said it must be the alternator and I will bring it in to get checked on. When I was walking out the door. Another younger employee told me to take two ballons and rub them together and use it to charge my battery. I just looked at him and just walked away. Is that the right employee to have to make fun of customers. I was a customer (maybe at a different store) will never go back and will tell all my friends. I do work on cars and trucks for side jobs. Never had this problem at any Auto Zone's ever. Wow

danielle ward
from Syracuse, NY
we went to one of your stores /autozone 2960/--3908 w genesee syracuse ny/315 708 0076 because we need to return some spark s that we got there because they give us the wrong one s that didn't fit our car. well we were there we were going to get some new brake shoe for the same car and were told that they didn't have brake shoe for a 2005 doge stratus. they never said that they could get them or anything like they just that they didn't have any i find that hard to believe they were just trying to get ready of us we were very polite to them there were not to us i buy a lot of parts but not were im not went it !!! please make this wright and stop those two guy from harting you business, i will not go back to that store and my not go to any of your store if you don't make this wright. and i know a lot of people that by parts and i will let them know how this turns out !!!!

I went into the Williamson Road autozone in Roanoke V.A. ,asked if they had any liquid steel puddy seen it then turned to look for the store brand version because the name brand was to high ,and the store brand or another brand was even higher. So I turned to leave the store at about 6 feet from the door the manager Devlin screamed from ,about 20 feet away "hey are your going to pay for that " . I said I know you juat didnt call me a thief I didn't get the stuff its to much for so little . I spoke with the store Manager Daniel as well as reginal manager about the issue .But Daniel seemed to think her treatment of a customer was no big deal . And the reginal Manager that I spoke to didnt think she should have been fired either . I will never shop at autozone again ,and I will tell everyone I know not to support Autozone either . Also anyone I dont know who ask for a cheap good auto parts store .

Aaron gallardo
from Los Angeles, CA
I've had the worst professional encounter ever with Yvonne B. She refused to give me her last name when i asked. Shes the store manager at the autozone on 10013-1 S Central Ave, Los Angeles, CA 90002. I when to return a product that was still sealed and she open the product its self spilled some out and said it was water! Like seriously how retarded is she that she has no knowledge of the product in her store. She refused to give me corporates number and refuse to answer my simple question.

Don Romesburg
from Addison, IL
Why is it when a person charges something it is taken out of the account almost instantly yet when giving a refund on this credit card it takes days , Why? And are you using this money which by the way is not yours now on your business? Sound like a class action lawsuit?

joe ash
from Shepherdsville, KY
i have a 2005 mercury suv had a charging problem went to your store number 1214 around 8 pm feb 17 2018 boy come out told me to turn it off would not start back he went in store and got jump box guess what it wasnt charged so he started telling me his co workers were idiots for not charging it up so we took battery in for charging so i took alt of so he could check it your guy and the lady working this store was working on getting it hooked up and guess what they didnt know how to hook it up so they asked me to try and help them so i did get it hooked up but guess what no wiring harness to hook up to it so i put it back on car and he went back and told me battery was not charging that was the problem so he sells me a battery for 69.99 plus tax plus core because i was taking the one he told me was bad back so anyway i got 40 miles down the road and all the bell starts telling me charging is going dead again so know im stuck on the side of the road with a dead battery he just sold me that i didnt need to start with. I guess they dont even know how to charge a battery so now im sitting on the side of road at10 oclock at night with no way of getting parts to fix it until sunday moring .i know u all will pass the buck about this but i can tell u i wont be back in your stores to buy anything else u can reach me at my email if u will even answer this complaint

ILEANA MARTINEZ
from Mount Laurel, NJ
SATURDAY IN THE AFTERNOON 01/27/18 I WENT TO THE AUTO ZONE LOCATED AT 8950 SW 137 AVE MIAMI FL THE LINE WAS CLOSED TO THE ENTRANCE DOOR ONLY ONE YOUNG GUY WORKING ON THE REGISTER 3 GUYS BEHING THE COUNTER TAKING NOT DOING ANYTHING I ASK FOR THE MANAGER AND I EXPLAIN THE SITUACION ONE OF THE GUYS OPEN ONE REGISTER TAKE CARE ONE CLIENT AND HE LEFT WE DID'T SEE HIM ANYMORE WE SPEND MORE THEN 45 MINUTES WAITING TO PAY FOR A TRANSMISSION FLUID THIS HAPPEN SATURDAY AROUND 4:45 PM THE CUSTOMER SERVICES IN THIS PLACE IT IS TERRIBLE ONLY ONE YOUNG GUY LATIN WORKING AND THE REST OF THE EMPLOYEES DOING NOTHING WITH THE STORE FULL OF CLIENTS.

Relando Kirk Jr.
from Greenville, SC
My complaint is that I went into AutoZone and when I walked in the alarm went off and I purchased a what is a a hub assembly for my truck and walked out and the alarm went off again and I don't understand why it went off again but it might be a fob card in my wallet, but really i dont know. I but when the alarm went off and I look back with confusion the clerk wake me up on so just go on and about 10 3215 I get a phone call saying that they suspect that I took something and that's not my character to take anything especially when I just spent $130 on a hub assembly for a pickup truck but but I would really love to get this resolved because it's just you know I shot but you guys many many many years and you know I I I just don't understand and it's not making any sense and you know it's it's not my character so you know I hope that we can get this resolved

Chris Hernandez
from Whittier, CA
My Name is Chris Hernandez and I have been a loyal customer to Autozone and have been a Rewards member and was very Happy to use this program, but one evening I went to use my Rewards and was informed that I had no rewards to claim. I was so confused as I usually purchased a few dollars more to meet the $20.00 limit to earn points on Rewards, the person informed that I did have $40.00 in points but they had expired and to call customer and see if they can be credited back to account. It was to late to call that night and decided to call first thing in the morning.
I called customer service on 121/23/17 at 8:16 AM and spoke with Julio from Customer Service, and informed him that If he could credit expired points, he said that he found only $20 and would return to acct. I mentioned to him that the previous day I was informed there was $40.00 unused, he keep responding that there was only $20.00 unused. I said,are you sure, he responded that was all on system, but I was still puzzled why person at store mentioned $40.00.
I later that evening went to Autozone and purchased some items and used $20.00 Rewards credit to pay my bill. I then did ask the person at Registered if he saw on my acct any other rewards that had been expired and he did mention that there was an additional $20 that had expired and I proceeded to take a picture of screen still showing $20 expired and not used. I feel that Autozone is training customer service Rep to reduce the amount of being credited towards Rewards acct and if when asked, Julio the customer service Rep stated only $20.00 was unused, I really feel that I was misled by Rep and deceived. I just can not understand how in the store can have different information than customer service who is to assist customers in resolving issues and has less information or deceiving the customer. I still feel I have not been completely satisfied with Rewards program and dissatisfied with results w customer service Rep. and expect a better result.
I am expecting a response and not just to be entered as a complaint on file.
I have retained a copy of complaint is case other action necessary.
attached is picture taken of screen after using $20.00 that were credited back by Julio
Chris Hernandez
jchrstopherhernandez@yahoo.com
562-201-2847
10914 Arroyo Dr
Whittier Ca. 90604
January 10,2018
8:14PM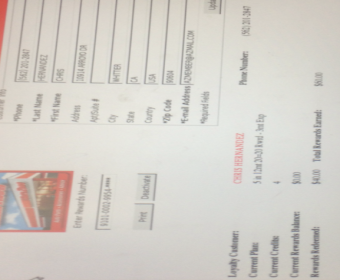 Vaka
from San Francisco, CA
A 100 words isn't enough. Very very poor customer service and management at autozone in Oakland (7200 Bancroft Blvd Oakland ca 94605) Left me and my family stranded on side of the road in Oakland. Will never go to autozone again

Autozone have the worst customer service skill I just walking to the store with battery they men who work just look at tell me day your battery no good we nt gann check i didn't say I went to discount auto part I'm glad I did soon walk in they welcome me check my battery and guess what my battery was good i didn't need one now I no to stay way from AUTOZONE

Topgun tuffturf inc
from Port Saint Lucie, FL
Hello my name is Santana owner for landscaping company of south Florida , i been doing all the locations back for 2 years i just let go of them because of payments issues outstanding balance woes since Jan & feb of over $7000 ,BEN THE VP OF OPERATIONS IGNORE ALL MY TEXT AND CALLS i am talking to a attorney as we speak and also i will be taking more further action i have all sign papers where jobs was completed.

On 10/12/17, I bought 2 truck batteries from Autozone in La Vernia Texas. The first transaction went on my bank card but I evidently didn't have enough in the account for the whole purchase of 311.40 and so then I asked them put the purchase on another bank card. The next day on 10/13, I noticed that Autozone had charged me 217.59$ on my 1st bank card and 311.40$ on my other card. I called and asked for a refund since it was put onto my bank debit card but was told that there wasn't a transaction and no receipt. I was told by their general manager who called me back that the Autozone bank had released my refund immediately and it would take 3-5 business days for my bank to process it. Now, after 5 business days, my refund still has not been processed with USAA bank. I must say that the general manager was nice enough to say he would even loan me the 217.59$ until my refund came in. I refused to take his personal money as this wasn't his problem, it was an Autozone financial problem. I am very disappointed in Autozone's financial practice. I have been doing business with them for years in San Antonio and my wife just bought a battery last month from them. I should have been able to walk back in the store and get a cash refund. I will not be doing business with Autozone anymore. Anywhere else, taking 217.59$ from someone would be considered theft.

Samuel Im
from Los Angeles, CA
I have visited the autozone in La. Ca. / vermont street branch several times for my car needs.. The first time i was in there 2 hispanic employees were working at the time.Maybe because my clothes were dirty from fixing my car, i dont really know the exact reason but they were behaving unprofessionally. More specifically, i was just looking for what i needed , instead of being courteous and helpful they were more interested in flirting with each other and telling me not to touch anything. Especially-i havent even laid a finger on any item. When i aporoach the counter and asked them to look-up a certain item for my vehichle it was obvious they didnt want to do their job. Thats when the man told me i had to pay for it. ( for him to look up something on the autozone computer). I believe these 2 are acting this way most likely due to a lack of supervisory oversight. And they were enjoying treating me like an outsider due to my race instead of just a customer. Finally i had-him look it up because of my persistance - when i went home it was the wrong size. I shouldve known better. This type of service, I believe should not represent any big corporation like-autozone or anything else. It is a disgrace they bring this discriminatory mexican street attitude and politics into a professional workplace -when dealing with paying customers. Today i went in there again- they had me waiting 20 minutes while taking care of customers walking in after me. Even though i probably want and need to go their in the future, the service is so poor,-i would try to avoid it.
They act this way towards people outside their race intentionally due to their racist and discriminatory ways and beliefs. I have nothing to gain out of this, actually i am very tired and busy everyday from working but everytime i go in there- i come out angry because of this poor service.

henry underwood
from Phoenix, AZ
i girl Freind lost her receipt in was at night I drove to 5 store they were all close so I drove 6 miles to a 24 hr store on 43ave and cactus in phoenix to get refuse I did not want cash just store credit because with out the receipt that wasn't going to happens. the Mgn had a bad attuide if I was Mexican he would have have me store credit now I want my 60$ back and I want my name took out of all your computer in American if my name is not out of your system iam calling my lawyer and the BBB and file a complaint that how these Mexican treat american citizens thank God for Donald Trump.he will fix there ass Henry underwood 602 295 2772 the part was a mass air flow new never used. i will talk to the DM this morning thank you

Lucien Bryant
from San Diego, CA
Put on hold for 26mins then got hung up on. Called back and got rudely hung up on again.. Then went there trying to buy a battery and got no help.. Was there 46 mins.. So I went some where.. Will never go there again. Imperial beach store on 13th an Palm sucks... No more auto zones for me ever...

Keith awrey
from Los Angeles, CA
Autozone in El Cajon ca ruined my engine, lied and stalled when I tried to speak with corporate. And declined my claim without speaking with me.see you in court

Ron rendina
from Toledo, OH
I have done alot of business with autozone but 20 days to rebuild 2 calipers and still no word .they said they would call about it they didn't so can it take a month maybe more maybe my parts are lost you guys are not doing to good...can I get them back not done
..I'll do them..please get them back ..or I'll have to upgrade the brakes..and I don't know why brakes are so hard...I need my parts back

The parts store on Groesbeck in Roseville MI is selling drugs out of the store and has been for the past 2 yrs and I'm sick of it I will be filing a complaint at the Roseville police department and city hall. My son has been a recent victim of this and he is the one who told me that this has been going on for 2 yrs. Please take immediate action. Or it will also go out on social media as well.

Thomas A. Futo
from Kennesaw, GA
As an employee of the store 2036 in Acworth, GA the store manager is rude with my person and a commercial employee that his name is John B. the other day was trying to help out in commercial and had made faces at me and gestures of disgust. I think as a part of the team I deserve better treatment since I treat other employees with respect and dignity. My experience so far in Autozone is not the best and I'm not a person that likes to complain and would not care about this however this kind of incident brings down the moral within the employees and impacts the store functions and probably the customer service.

Stephanie Carson
from Raleigh, NC
I found out yesterday that my car was leaking oil. Neighbor checked and I only had a tad on the stick. Called my auto shop and was told to come in tomorrow but I needed oil put in now and they told me what kind to get. Went to AutoZone and asked about the oil. The man pointed to the row of oils and told me to go get it. I went back to the wall of oils and looked for what I was told to get: 5W20 Synthetic Blend. He told me the black bottle. I found 5W20 in the black bottle and took it up to the man. I asked was this the right one, Synthetic Blend.
He said I never told him Synthetic Blend and to go back that it has it on the bottle what it is and it's in the grey bottle. So I went back to the wall of oils and thought I found the right one this time but when I got back up to the front and asked he told me I had Full synthetic. He then sent me back to the wall of oils. By this time a young lady and a man patted me on the back and walked back to the wall of oils with me...him and the young lady whose name I didn't get. John then proceeded to gather the oil I needed, walked me out to my car and put the oil in it all the while telling me that everything will be ok.
He and the young lady is the reason I will continue to patronize that AutoZone. As for the man who could care less about my situation whose name I didn't get...I sure hope you're having a much better day today.

Rachel Settlemyer
from Westfield, IN
I came into the store for one simple need a winter windshield wiper, driver's side only the store on 38th Street in Anderson, Indiana. It may be the last time that I ever visit your store. I stated 3 times, I don't care how much just get me the winter windshield wipers for my 2009 Chevy Malibu, he yes these were, I purchased it on 12/12/2016, noticed this morning that they are not. Just because I am female doesn't mean that I am stupid. I will spread the word not to go to Autozone, this is ridiculous.

I.ordered spark plug wires on 11/29. On 12/3 received an email saying we had a little delay we will ship it on 12/4. I called them on 12/8 got.the wrong info from the first lady and told I wasn't allowed to speak to a supervisor. I called back and got the right info but also was told cant talk to a supervisor i told him if I call back and get a supervisor I am gonna be aggravated. Within a minute got a supervisor and the same info now I was upset that both people gave me the wrong info and was mad I got a supervisor.
The supervisor told me that they had a mix up and by the next morning on 12/9 they will send me a tracking number and the part will be Monday on 12/12 with over night shipping for there mistake. I called on 12/13 to find out that the item is out of stock till 12/27. After telling me wait for a supervisor to call me right back I called back hours later. I waited two weeks and 3_4 promises of the part being shipped. No one at the 1-800 phone number takes responsibility for anything thats said and no one cares.

Gary Cooper
from Buena Park, CA
I had a super great experience at Autozone located in Gilbert Arizona. Store# 2731 to be exact. The Associate named Daniel Belanger helped diagnosed and fixed my car that consistently stalls, had been previously mis-diagnosed by several mechanic shop's with a high expense involved. Daniel went over and beyond to assist me in diagnosing and repairing my car. I was thrilled. My total cost to repair $100.
I would recommend anyone who has a need for car service to go to Autozone, especially the one in Gilbert Arizona. I would like to give a Huge shout out too Daniel Belanger and Mike Ritter for their superior outstanding customer service.

On Sunday 11/2016 I called to ask for a price on a starter for a 2007 Honda Civic and the girl who answered the phone was very arrogant and very unprofessional. The girls name is yaniris. I personally don't think that most of this employee have a clue of what they're doing and this is why I don't or won't open an account with this store. On behalf of O&M auto and tires I can say that because of this employees Estevan and yaniris I will stay doing business with federated auto parts and consumer auto parts.

Vella Trader
from Riverview, FL
I was sent a $5 coupon for Get to g your card. I used it, but the parts were wrong. They did not have the right part. I returned the wrong part and the $5 coupon was subtracted rom the refund....okay....but give me back my coupon. I lost my $5 coupon because they sold me the part and I had to go elsewhere? Previous to this I went to AutoZone and had my battery tested. They said it was good. I guess it was good for one more week...then I was stranded! Ended up buying a battery from advanced auto. I don't know how you stay in business.

Ludlow Lawson
from Athens, GA
On Saturday, October 15, 2016 (about 5:30 pm), after discovering the night before that my low beam (driver's side) light had blown, I went to AutoZone, STORE#:0903 on the east side of Athens, GA and requested a replacement HID bulb for an Infiniti 2006. The store attendant/sales personnel proceeded to tell me it is "one hundred bucks". The attendant then went in the back and retrieve the item. Strange enough he then went back there again. I thought nothing of it, paid for the item and left the store with it. I then made arrangements for a mechanic to come to my home and install it. I proceeded to give the mechanic the bulb and kept the container for future purchases.
On Sunday, October 16, I was looking at my bill and noticed that the bill listed the item as #931240 D2S contrary to the label on the box stated D2R. In addition, the bar code/item #931240 on the receipt did not match the item# on the box - 539657
On Monday, October, 17, I returned to the store and spoke with another attendant – I was told that it does not matter, they are the same product. All he could offer me was to return the bulb if I wanted to. I was unwilling to spend another $150.oo for a mechanic to have to install another bulb. I also did not know how much the mechanic would charge me to remove it. In addition, I told the attendant that the newly installed light was not as bright as the other existing (passenger's side) light. He stated they are the same 35 watts. I also looked online for the products and found they were less than half the price of what I paid for them at the store; also D2S and the D2R (less) were different in price.
THE QUESTION I ASK? – How can a product be taken to the cash register, scanned and rung up at the cash register but another product is given to the customer? Is this Fraud, Price Discrimination, Item Switching, Etc.? Is the other product a better quality product, D2S vs. D2R?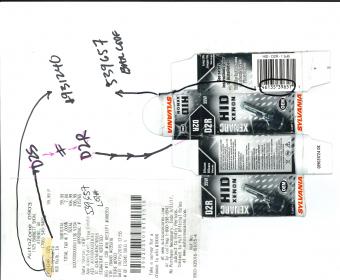 I have gone to Autozone multiple times for parts and each time I have been disrespected by the person behind the counter. Instead of looking to me and asking me questions, every time the worker looks to my husband and completely ignores me simply because I am woman. It has gotten so ridiculous that I have had to ask my husband to walk around the store, just so the person behind the counter would talk to me. This is completely absurd and I should not have to ask my husband to do this nor should I be treated this way. I am so sick and tired of it and I have been disrespected so many times. This is completely unacceptable and very poor customer service. I will probably never return to an Autozone store again and I will be sure to let others know how Autozone treats women customers.

William Lim
from San Francisco, CA
My car was damaged because autozone sold it to me STP S3614 Oil Filter. The item was defective and oil sprayed everywhere. Then, car stopped and smoked rises. 5 days later, I couldn't do nothing. I called Autozone and asked the manufacturer's phone number. Additionally, I contacted Claim Department, and they said go ahead and claim on website. After I submit the claim, I got the email and asked me to ship back defective oil filter.
Next day, I sent back to company named Champion Laboratories Inc. Two weeks later, they send me an email and they said I claimed wrong place somehow... I am very disappointed and I already called several different place and asked them phone number and email address. Thus, I did right place. Clearly, I have been wasting time for two months. So I don't know what should I do. These guys are trying to avoid me and it's not right. Supposedly, you should take responsibility and I've lost money and time.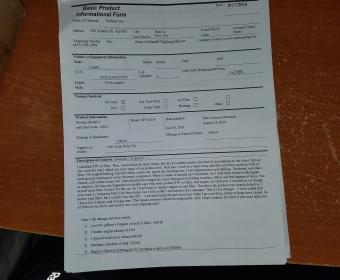 Edwin Williams
from Elizabeth, NJ
I have complaint just didn't know where to go to give feedback. I had the greatest experience at Autozone in Garwood Nj I felt with a gentleman name Bashirr Saunders he was very very helpful. He changed m battery headlight and one of my hub caps. While dealing with me his was still helping other customers that's the type of store manager I like to see. Autozone has done a great job picking employees he was awesome. Just because of him I'm a forever customer of Autozone. Please rewards this man every time I'm here he is working hard only problem I had was other employee just walk pasted me tall guy short hair. Other than that great place a worker.
Have feedback for AutoZone?
Thanks for your feedback!
Sorry. Please try again later!