AutoZone
AutoZone Complaints Continued... (Page 2)
257+ reviews added so far. Upset? Call AutoZone corporate: 1-800-288-6966

raymond Charles schmitt
from Los Angeles, CA
I recieved the wrong parts after giving all the right information about my vehicle. When I came in to switch out the parts they had to order them. The manager Anthony told me he was going to swap out the parts. I came in to swap them the customer service was awful and they didn't explain there policies and refused to swap out the parts without charging me for them

Phyllis Chandler
from Bedminster, NJ
Great service . Store # 233 in Johnson city Tennessee. Staff went above and beyond the call of duty in service . I keep the store phone numbers in my cell phone. Louise and Zac did a great job......
Will go back to store.

Jim rice
from Los Angeles, CA
All these complaints just go in the trash.get together people in your area and go class action lawsuit and get results. Otherwise you will be ignored because autozone execs don't care so take their money !!

Bo mccall
from San Antonio, TX
The worst and the dumbest people ever they could not even help with a boost when I was in the parking lot they were rude and had no knowledge about anything

This has been the 4th complaint i have made. I have called to leave a message with on duty managers, called and left my number at the main office at Lee Trevino in El Paso Tx. and talked to man named Albert, Martin and and a Jose and still go in and the same employee is there with the same SHIT ATTITUDE!!! I go in the Autozone i say 5 times is a month and when i need help i go to a girl in an grey shit named Audellia.. I hope it is spelled right but any how every time i go in she tells me " SHE CAN NOT HELP BECAUSE SHE DOESN'T WORK UP FRONT." Every time i have gone she just stands behind a counter looking at a computer or on the phone giggling.. When she does help she gives a dame attitude and said another employee up front can help you!!!!! I notice she is a MANAGER!!!! REALLY!!!! She has no manager material and why work somewhere you dont want to.. She is the type of person who only wants a paycheck and not "WORK FOR IT!!!" I live 15 minutes away and this is close to me but why should i travel way up Montana to waste my gas that "I WORK hard for... I have a family and what if this "MANAGER decides to give me a wrong part and guess what my car breaks down, it get worse, or i have my kids in the car and something worse happens ALL because this lazy ass girl dont want to help or doesn't care about her job...I hate the fact that all the messages and calling NO ONE SEEMS to hear the complaints!!! So Many people say they will handle it and it seems its a laugh in my face.. Same female drives a white truck " ON HER PHONE" and there are people like me and others who can get hurt because of her negligence!! I work so its hard to call while at work and just called today and manager is off!!!

Richard OBier
from Potomac, MD
The parts person coughed in my face several times, I finally backed away. I tried to replace a battery he had to get help to determine which battery I needed. He tried hard to sell me a bigger batttery that would have fit the space. He then tried to sell me felt washers and lube, I said know and he said it would voice the warrante. He was arguemenitive, I told him all I want is a battery. He said all he was waiting for is how I was paying, I had been holding my Discover card the whole time. I finally decided to cancel the sale. I own a farm and 22 vehicles,I will not be back.

Bridgette Hughley
from Chicago, IL
There is a dark skinned female African American sales clerk who is always rude. I witnessed her engage in a full disrespectful argument with a customer two weeks ago. I am afican American also. Today I went into the store to have someone put in a headlight for me and she told me after two o'clock, because no one was there.I had called earlier and a gentlemen told me yes he could do it now. She yelled to the gentlemen worker to see if I had called and he said yes. She then rudely turned to me and said go pop your hood. Her disposition is always nasty and disrespectful. Very poor customer service! All the time!

Tony short
from Saint Cloud, FL
Called ask about starter ,brought old one with to store ,ask if it could be checked ,cashier tells me no ,sells me new one 200$ get home find out its not starter ,called the store ,manager tells me my old starter has been shipped out and some of the employees don't know how to use equipment to check starter, "I don't know what to tell you,goodluck"

Robert Tropiano
from Montclair, NJ
I sent my daughter who is 22 years old to Autozone for a car battery for her car in bayville NJ.
Jessica was the person who installed the battery. When doing so, she hit the neck of the radiator that
attaches the hose and broke it. I have trying to call the bayville store and finally got a hold of Scott.
After telling him what happened, he said is was no way she could of done this due to where the battery location was.
I told him he was wrong and I have a letter from toyota stating different. I agree after looking at it.
I do not believe this happened going to the store after I checked the battery.
Toyota wrote me a letter to the fact and the toyota service manager told us exactly what happened to cause this.
I personally always by my parts in the autozone in clifton nj where I live an always have great customer service.
This customer service needs to be taught to this manager Scott of the Bayville office.
Toyota took pictures of the area that was damaged. I am getting an expensive bill do to this and expect
autozone to live up to there reputation for service. I need to speak to someone asap so I can straighten this matter out please.
You can contact the service center at toyota of Toms River, nj if you need more clarity.
Thanks,
Robert Tropiano 732-684-0345
Thank you.

Larry starcher
from Greeley, CO
Dumbest peaplei have ever had to deal with sells me parts that are not for my car tells I'm wrong but wasn't u will never see me or anyone I know in your store again

Manuel guerrero
from Plainfield, NJ
Need to fix truck but system is down at 08302 store need to return part it has been down since yesterday NOT A HAPPY COSTUMER

Krystalin Hobacichan
from New York, NY
I visited this Auto Zone on 12/30/18 at 11:11 am in Levittown, NY and the woman in this video, claiming to be the Manager without being asked, was behaving very unlady like with me as well as yelling, raising her voice and rufusing to sell me a product! This was a terrible experience as I came here to get a part that wasn't available in your Auto Zone in Bethpage. Terrible service and a terrible woman !! I wish her better days.

Richard persons
from Denver, CO
I went into your location and was trying to purchase some car cleaning products stood in line for at least 10 minutes finally I said is anyone working this register and the guy snapped at me and said I will be helped once the gentleman was off the phone but before he was off the phone he was simply stocking ignoring everything around him and I told that to the guy and he got all Snappy and I don't need that salt because of that I will never go to AutoZone again I'll just go to O'Reilly it was a store on about Airport and Colfax in Aurora Colorado the time was about 10 it was a Spanish gentleman older man of the counter because of that you lost a customer hope you're happy

henroy underwood
from Phoenix, AZ
i was in the auto zone on 19th ave and Osborn in phoenix ,AZ yesterday Dec 27 2018 at around 130 pm this asst manager Luis NOVA always give
me a hard time he act like don't like to service black people i walk in the store i ask him a simple question he act like he don't here me talking or he don't give a dam attitude! then he give a fucked up answer. i am 45 years bus and truck mechanic and i worked for county on the 27th of Dec i ask him a small question he had bad attitude so i ask him in a funny matter why you always give me a hard time he said fuck! me and walking a way from the register and told another co worker . i think it was the store Manager that he's is not going to serving me and went to the back of the store . 602 -295 2772 i need to here from some body asap maybe a District Manager or the CEO ( he need to fired) he has a lot hate for other Racist. he should'n be dealing public p.s call me Henry 602- 295 2772

diana mcclain
from Houston, TX
I went to AutoZone in Stafford Texas on 12/26/18 to purchase a taillight bulb. I did call the store before heading out and ask could they put the bulb in for me and explain I am a single female and has no clue. The receiver of the call said yes if they were not busy. I got to store and a young man help me find the bulb. He ask me to pull the car up to the front due to the rain. He attempted but was not sure how to do it. I even got the manual out to attempt to help him with the instructions. He went inside and got the manager of the store. He came out and I ask do you want me to back the car in the opening since I was aware of the rain. His statement was "well I am not going to get wet". He went on to say "I told him to just tell you he can't do it" very rudely. The manager look at the light and said "you have to take off the entire assembly of the lights to do this". I figure he did not want to attempt because he already stated" I am not going to get wet". The next day I took the bulb I purchase at your store to O'Reilly and Louis was very helpful. He took off the little trap door and took out the bulb and replaced it with your bulb that I purchased from AutoZone without giving me any problems. Apparently your manager does not have knowledge of this and does not know how to talk to people professional. His customer service experience is awful. I am in management and I do know how to be professional even if I can't help someone. I can be reach at 281-748-8524 should anyone cares to speak with me. Thanks

BOBBY SPEARS JR
from San Antonio, TX
Ok. So let's just start by saying i nor anybody that i know will ever shop at any of your stores again. And i do mean never... on 12/21 i observed the most poor service from any company i have seen in my life!!!! The were 3 men in the store and a disabled msn walking on a cane asked for help to pour antifreeze in his car and they told him they don't do that so u mean to tell me you can change a battery or change wiper blades but not put antifreeze in a car? So i told the gentleman that if he goes somewhere else to buy the antifreeze i would go there with him and do it myself i just didn't want him to buy anything from there so he left and i put my 300 dollars worth of stuff back and also there were 3 other people in line who also left the store because of this. The store is in lithia springs ga. 840 Thornton rd and if i was you i would check the schedule see who thoes 3 men were and discipline them as they are costing your company money!!!! Just pain lazy... my name is bobby spears bobspejr@yahoo.com 404-707-4735

Jim Ward
from Houston, TX
Store # 3287, spoke with store Manager Heather,
Purchased Duralast Gold ront/Rear brake pads for my 2005 Saab 9-5 and was told at the time there is a "Lifetime" warranty for this product. This was explained to mean that once the pads wore out I could return them for a replacement in kind for as long as I owned the vehicle. This warranty was honored several times over the years until last evening (12/17/18).
On arrival at the store with old pads in hand, the store manager (Heather) refused to replace the pads. Her reasoning was that the pads had experienced normal wear (never looked in the box at the pads condition nor at my account - (856) 589-3122 & (302) 452-9833) and was not covered under the warranty. Moreover, she stated that Autozone never had a "Lifetime" warranty on pads and would never have nor should have replaced worn pads in the past. I reminded Heather that I've been dealing with this store for 20+ years and she herself had replaced these pads in the past without argument. She denied any such exchange.
In order to circumvent the stonewalling, I still needed Front brakes (was returning Rear pads at the time) and requested a price for purchase. Heather stated that the Front brake pads were no longer available in the system. What was available for my vehicle would need to be ordered and I would have to pay in advance...PAY IN ADVANCE. No other Autozone store has demanded I pay in advance for an item that should have been in stock to begin with. A bigger problem for me was the waste of my time standing at an Autozone counter with nothing to show other than a vehicle stuck on a jack waiting on brake parts.
Overall, I'm extremely discouraged with both the attitude and demeanor of your store manager. A bad employee is a reflection of a bad manager. Seems Autozone may have a bigger problem at this location than just one unhappy customer. Heather appears to have forgotten that Autozone's bread & butter are the DIY'rs like myself with early model vehicles. Suggest a re-education is in order.
Regards,
Jim Ward
New Jersey

Robin Konradi
from Washington D.C., DC
What kind of people do you hire to be a manager? Big chain corporate companies hire stupid people to run their business n all they end up with is huge turnovers. Figure it out, u get good people that are ready to represent ur company, but don't see it because u hire incompetent people to run your stores. Maybe you should look at some of the employees that are willing to do the job!!!! Just saying, look closer at them, not the ones u think are educated to do it. Educated people think they've earned it, but they're just looking for comfort in a position they don't understand.

RONALD L,ROBERTSON
from Denver (Central), CO
the very poor service at two #2 of the AUTO ZONE STORES on EAST ' WASHINGTON,STREET.INDIANAPOLIS,INDIANA,46204. I .RONALD L,ROBERTSON, has been a customer at AUTO ZONE for over FIFTEEN #15 PLUS YEAR'S ....when theirs a problem with ''WARANTY '' the employee's and management wont correct the problem, LIKE WISE - my phone number is 317-999-0025 . the store I' bought two #2 ROTORS under have my number listed as 317-999-0024 also I' bought two # calibers - both items have a ''LIFE TIME WARANTY'' along with IGNITION COIL ,PLUGS,WIRES, NOT once do they ever give me my AUTO ZONE POINT'S because its going under another number 317-999-0024 - my number 317-999-0025...I'M HIGHLY REQUESTING THAT AUTO ZONE ACKNOWLEDGE - WARANTY FOR ROTORS AND CALIBERS UNDER 317-999-0025 RONALD L,ROBERTSON 501 NORTH EAST STREET'APT #APT 509 INDIANAPOLIS,INDIANA,46204.

Mark & Susan Schoenfelder
from Milford, DE
9/27/18 we purchased wiper blades from store 6071 Richfield NC receipt 009918. A store employee damaged our windshield during install. Manager Matt 704-463-9920 & District Maager Marco Criss 336-240-1547 asked us to get a Safelite quote 9/28/18 $299.99 P&L mobile service $34.98 total $334.98. They stated we would be paid for the damage. We have received no $. Address 21579 Hackney Circle Lincoln DE 19960. Phone 302-430-7682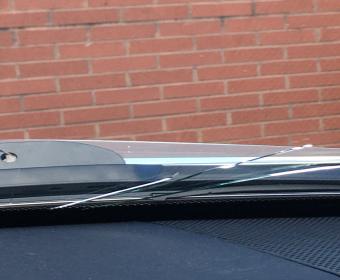 Jason Trenkler
from Albany, NY
My wife started working at AutoZone about 6 months ago now. A month working there and my wife ends up having an affair with one of your managers named Trevis. I know this is a personal problem but I have the text messages saved between the manager and my wife that explain how they "flirt" at work and how it escelated into an affair. I plan on using the evidence as proof of adultery in court. I am very dissapointed in the lack of professionalism at the Arsenal St AutoZone in Watertown, NY. Does AutoZone have any rules or regulations against a manager sleeping with a new employee?

charles cunningham
from Farmington, NM
I drained my radiator into a 5 gal container, that I bought from autozone, took the antifreeze to the store and they refused to take it, stating that they have no facilities. I bought the antifreeze there and I needed to drain my container to allow me to drain my oil. I always bring my oil and antifreeze here. this store is located AutoZone - 3545 E Main St, Farmington, NM. I do not know what to do now. 505-326-3348.

At the Belmont, Ms store. Employee Nicole got my phone number out of system and sends me texts all hours of the day and night. She also has offered several times but has also done different things like not putting something in system so I can come back with it and get core charge back or refund on old part, so it will actually be free. And fulgar language loudly in store.

bill harros
from Tiffin, OH
your commercial managers are drug dealers there all ways high and smell like pot the hole town knows it looks good for auto zone you need to think about drug tests for all who work in the tiffin ohio store not a joke sell drugs in parking lot next stop for me is tiffin police department .sick of seeing this crap in our town a surprise drug test would do the trick I hope you care enough to do what you need to do for are small town thanks.

I don't like you people calling me a liar I recorded all my calls I ask for an American and you hung up on me 3 times I want a good battery you sold me junk you sold me a December battery when the sticker I obviously said to that's February cost to Executive offices do no good you get these Mexicans who can't even talk Guatemala wherever don't know don't care I recorded all my calls I'm going to spread the word about AutoZone.. and the girl in Columbia your regional office said that the district manager would call me back in a few minutes that was a lie too I guess AutoZone that's all you know how to do is lie this is why you disconnect yourself from the Executive offices from the people you don't want to be called on it being a liar

steve
from West Palm Beach, FL
I went into your store in 45th street and military trail in Riviera beach,Fl and I was treated differently by the salesclerk because I was not African American ,he assisted the customer right in front of me who was of his race and he was courteous and helpful to her because he went outside to assist her and I waited patiently for his assistance ,when he came back he acted differently and was trying to get me out of the store without helping me.This is not the first time I had this problem in an Autozone I previously went to the store in Atlantic avenue and Military trail in Delray beach FL. and the manager of that store was so rude and ignorant but when he was helping his latin customers who were same as him he was friendly.I believe you have to teach all your workers on customer service towards all races and ethnic backgrounds because we are supporting you just like everyone else.I will start looking elsewhere for my parts and you need to do better with your store managers.

Amy Penfield
from Charlotte, NC
I needed to return a part that was never used on the vehicle beacause the wrong part was ordered from the damn getgo.Is a 45 dollar part needing money back it's been sitting in house for month because I took vehicle to have right part installed professionally so the receipt has been long gone .The store in Boiling Springs SC I've done buisness with plenty really stinks for not taking it back when they ordered it wrong to begin with and should have record of it if you ask me .Don't expect me to do any more buisnesd there or Auto Zone period anywhere. I'll be sure to let everyone know what kind of poorly run company this is

Eric J Hanson
from Kenton, OH
Bought a fan assembly for a car , had it on 2 months and it fell apart as she was driving home. had to have it towed home. When we check it out it blew the heads, its been 12 weeks plus since they said they would put in a claim and still nothing. I'm very dissatisfied with this company, their just a consignment shop..... that don't stand behind what they sell.

Jennifer Quellhorst
from Pittsburg, KS
My husband went to buy a new battery for his car. They tried to get him to buy new battery terminal wires while he was there. Then they told him they couldn't sell him battery terminal wires because his were a dealer part. Then they broke his battery terminal wires during their free installation. Then they told him it was not their fault that they broke it because the part was in to bad a shape to begin with and somehow suddenly they found battery terminal wires for his car and demanded he purchase or told him he couldn't drive his car home.
This is total BS these are not certified auto mechanics who get to decide a part is in to poor a shape to use. Also if it was in that bad if shape they should have referred him to a mechanic in the first place and not tried to do it themselves. Furthermore why were we forced to pay for a part they broke?
We have attempted several times to speak to someone at corporate office and have been transferred to endless extensions left on hold and even hung up on.
This is no way to do business and I feel that I am entitled to my money back.

carlton
from District Heights, MD
went to store order part said would be in next went to store to pick they did not order .talk to manger whom said he would do so same result no part that they charge me for ,went to store once more lady gave me wrong part said I was trouble maker now I lost my money still no part

Kenneth L Melton
from Bowling Green, KY
I went in the 24 hour store on summer ave. Waited. A good 20 minutes no one would Help me! Then I had items I wanted and stood at checkout 10min. No help didn't get my items no one ring me up that's wrong

Edward J. Bruck
from Phillipsburg, NJ
Rented a 1/2 drive toque wrench from Auto Zone 6/26/18 . Used the wrench to install cylinder heads . Followed Manufactures service manual to the letter. The wrench was out of calibration and broke a head bolt and compromised other bolts integrity. Returned the wrench to the Phillipsburg,N.J. store where the store manager told me the wrench had to be sent out to be checked. I gave the manager all my information and was told it would take 4-6 weeks before I had a answer. After 4 weeks I went to the store for a update where the manager asked for all my information again. I told him I was leaving town for a few weeks but expected a call or a email while was gone for 3 weeks. Return home 8/28/18 and no answers . Went to the store yesterday 8/29/18 and still no answers. Called the District office and got the run around saying they would call back. It's now over TWO MONTHS .

Julie Fulgham
from Orlando, FL
I've had a commercial account with AutoZone in Red Bank South Carolina I filed a formal complaint with the manager Susan Johnson about Frankie the commercial account manager I've had a friendship with Miss Johnson since our friendship dissolved my account at AutoZone has become totally unmanageable I will no longer be doing business with AutoZone because of the poor customer service I received from Frankie the commercial manager and Susan Johnson there has been quite a conflict of interest with my accounts when my core deferred with my Platinum Status with the company over 6 years I used to deal with Adam and since my friendship with mrs. Johnson the commercial manager has been rude totally distasteful of with my personal business my service there has been shity for myself and my partner my deliveries have been two hours I've had to call numerous times and reorder things I'm going to be moving all of my accounts to Advance Auto I thought someone might look into this for me as I'm very very upset about this filing a formal complaint and have never even received a call about it after all this time of doing business with AutoZone it really hurts me to have to leave there but I no longer can put up with the s***** disrespectful service from the manager and the commercial manager there thank you so much

Rickey Isenhour
from Maiden, NC
Email you due to part and part tie rod end 98 bmw 328ic and fail life time warranty and the inside went out as well so returned the end and and pickup tie rod assembly and paid the extra cost so 1year or so around 1and 1/2 years and the parts fail went back and Conover NC store there was no warranty on the tie assembly PTSM was to asked the Head manager about replacing the tie rod where it show I returned the end but not warranty on the assembly the Manger refused knowing how your system works working for you on and off for 15 years I know this happens offen so I went to Nappa store and bought my parts in disappointed of your store I hope after many years of this problem you would fix your system but I see it just as bad as ever I as so many will walk away from your stores due to this issues GOOD LUCK!

JIM LOPEZ
from Porterville, CA
On July 22, 2018 we started our family vacation, unfortunately my truck blew a radiator in Kettlemen City, CA. I flagged down a car, the gal was nice enough to drive me to Corcoran, CA about 70 miles and a 40 minute drive 1 way. I went to autozone there in Corcoran & purchased a radiator for my 1999 gmc truck, assuming all parts were enclosed. I installed the radiator to find out the autozone in Corcoran, ca failed to enclose the OIL LINE FITTING ADAPTER, boy was I furious very upset, having my family and 2 girls been stranded in the 105 degree heat, I then have the gal Regina Rodriguez give me another ride to Coalinga, CA to get the parts needed was another 35 minute 1 way and about 70 miles. Needless to say I finally installed the radiator and was able to continue our family vacation. being stranded for 4 hrs was a very bad experience. I had to pay this gal Regina money for her time and gas to and from both cities for AUTOZONE'S ERROR. I am requesting for compensation for this ordeal. Ive attached my purchase receipts. Your immediate response is much appreciated. Thank you JIM LOPEZ (559) 361-3305

Sunday, July 22, 2018
What is going on with the employees and customer service at Houston Texas area Autozones.
Latest incident (icing on the cake) that prompted me to write:
Today, Sunday, July 22, 2018; this morning I looked on the Autozone.com website and found Part# G63722 -- Gabriel Ultra Shock
Absorbers for my brother's 2000 Jeep Wrangler. These were going to be purchased today, then the set currently on the vehicle
would be returned for a refund (per the limited lifetime warranty). The nearest pair on-hand where 27.5 miles away in Wharton, TX.
Won't be able to repair again till next weekend.
I called over to Autozone # 6261 in Wharton, Texas at @ 10:35 am CT, and talked to on-duty store manager Jeremy.
He checked his computer, plus went back to the shelf and verified/confirmed that he had a pair on hand. I ask him to put a hold on
them for me and that I was on my way.
When I arrived the counter-person retrieved the shocks, with one of the manufacture's boxes torn open. Upon removing the
shock absorber we discovered it covered with black grease smudges, the Gabriel sticker removed and the mounting bushings
discolored (oil-stained). I then pushed the shock against the floor (also the binding wire was missing) and the compression
response was pathetic. Some dunce of an Autozone employee took back a used and useless shock as a return and put it
back on the shelf and into inventory.
I told the counter-person he needed to mark that unit so someone else unwittingly didn't purchase a used and useless part.
He then opened the second box and found it to be proper (with binding wire, flesh paint, and Gabriel sticker). But a single shock
did me no good. All store manager Jeremy could say is "I can order you some and have them here tomorrow", reminded me
of that cartoon television ad by Rockauto.com. He didn't even apologizing for not inspecting the open box to see shocks condition.
So I wasted: an hour of my Sunday morning burning five gallons of gas to drive fifty-five (55) miles round-trip for a pair of shocks
that the Autozone store manager assured me he had on hand. And all he can say or do is "come back tomorrow"???
Three Incidents two weeks ago -- July 2018 -- Mon 9th, Wed 11th, and Sat 14th at Autozone # 3120 in Columbus, Texas.:
On Monday, July 09, 2018, I precalled Autozone # 3120 at 7:00pm an ask operating hours and told them needed battery tested -- they
said "come in". Jumped off vehicle and drove the eighteen (18) miles to Autozone. I arrived at 7:48pm (12 minutes before the 8pm
posted closing time) went inside to find store empty with no one at the counter or in front of the store plus found the "OUT" door
already locked. Heard two female voices in the back, got their attention and asked if they could check battery (while it is in
vehicle -- I already had the hood open). Female manager told me it was too late and to come back tomorrow. I closed hood
and left parking lot at 7:54 pm. (( Please take note of six (6) minutes used, plus additional six (6) minutes left till 8:00 pm closing ))
On Wednesday July 11, 2018 arrived at Autozone # 3120 in Columbus, TX at 6:15 pm with battery (out of vehicle) in hand, Again told
them it wasn't holding a charge and ask if they could test it. Counterman hooked up hand-held tester; Male pony-tailed store
manager says: "Its showing less than 8 volts, we'll have to charge it". So I leave the battery with him to charge and test. I
return at 7:30 pm and ask if battery is ok. Same store manager says "She's topped off at 12.5 volts". Again, I ask if the battery is good,
since it isn't holding a cranking charge for even a day. Response is "Oh yeah, she ready to go". So I drive 18 miles back home,
install battery in vehicle and again won't crank.
On Saturday, July 14, 2018 . As on Monday 09, 2018, I jumped vehicle battery and drove 18 miles again to Autozone # 3120 in
Columbus, TX arriving at @ 10:45 am. Again, I parked near the front door, left vehicle engine running, popped the hood, and
went inside. I ask if they could test a battery. So (totally different) counterman comes outside with test meter. He attaches the meter
and says "Its showing 14.5 volts". I then have to tell him that is the alternators output voltage. I then turn-off vehicles engine.
Counterman says"It showing 12.4 volts". Then I have to ask him to test to see if the battery has a bad cell before he is ready to
unhook meter. He does test and it shows -- sure enough and as expected -- A BAD CELL. As per the ((note)) above, this test
took all of three (3) minutes. This could have been done during initial visit.
So after three trips, 108 miles round trip, 10 gallons of gas, and three hours of my time, we discover what I suspected all along.
We then went back inside to process the DEAD CELL battery's warranty. After all the pro-rating (3 years 6 months old)
only got $20 refunded, a replacement Duralast Gold DG-34S was going to cost me $128.95. (Retails for $159.99) (+$18 core)
So to avoid this much hassle in the future. I took the DEAD CELL Duralast battery and put it back in my truck, jumped it off with my portable
battery unit, drove down the street to Wal-mart and purchasred a brand new Everstart 34S 3 year full replacement/5 year prorated
battery all total with added sales tax, TX battery fee (no $12 core charge--gave them DEAD CELL Duralast) $123.00. (Retails for $109.99) (+$12 core)
In the past my family and myself have been long and faithful customers of Autozone. We appreciated the lifetime warranty on parts and the customer service and knowledge your store employees possessed. But that seems to have been let to slip by the wayside. If I am going to have to go it alone without any real assistance and wait for parts tomorrow or two days from now -- I may need to check out Rockauto.com.
Your dissatisfied and weary customer,
Roger

Joey Ross
from Parker Ford, PA
Had a battery replaced on my 2014 chevy truck, The person that changed the battery must have had a large belt buckle and scrached my paint to the primer. I talked to the asst. mgnr and she gave me a phone number to call, when I Called it was just a survey, The manager will not return my calls

I bought 2 batteries from the Midland MI store for my horse trailer. Got home and they were the wrong batteries. My husband called the Mt Pleasant MI store and asked about exchanging them. Was told they could do that. We had 30 min before they closed. Loaded horses and took off. Called on the way that we may be 5 min late. The person I talked to said he would ask the manager to stay open. Pulled into their drive at 10:01. Ran for the door. They had locked the door. Stood there looking at me and said we are closed. Due to this we had no electrical in our trailer at the horse show. No air conditioning. No refrigerator. I will never shop at Auto zone again. On Saturday, after the show, I took the batteries back to the Mt Pleasant store told them I wanted my money back and I would get them elsewhere. Manager was rude.

Jennifer Molina
from The Bronx, NY
I just wanted to say that most of the people only complaint but I wanted To take the time to say that I went to the auto zone store #2962 and the employee Christina caraballo was awesome the customer service that she provided my husband and I was above and beyond. You guys should have more employees like her. I was very happy with her service.

don peters
from Horseheads, NY
was standing at counter answering employee's question about what part I needed when phone rang and employee answered phone and started looking up parts for caller. I complained and employee stated it was company policy to answer phones first . This is totally RUDE. I have been a customer for many years but will take my business where it will be appreciated.
don

Chasdity Harris
from Atlanta, GA
I purchased a battery June 15th and it was installed at autozone. On June 22nd my son brought the car in because after cutting off twice it stated battery low. the battery was checked and he said good. july 3rd it cut off while driving and multiple lights came on. I got a boost and drove on home. the next morning it wouldn't start at all. I had it towed to the dealership to only find out that the wire was not tightened on the battery junction block after the battery was installed. That cost me $110. I want to be reimbursed for that diagnostic.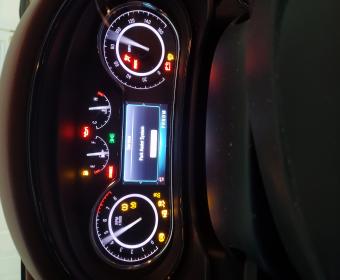 charles T Ellis
from Puerto Vallarta, JAL
I AM NOT SURE IT IS LEGITIMATE. BUT IT SHOULD BE SINCE IT CARRIES YOUR NAME. I LIVE IN PUERTO VALLARTA , MEXICO. I WENT ONLINE TO CHECK ON AN AUTO PART AN FOUND THE PART LISTED ON YOUR SITE . IGNITION LOCK CYLINDER.PART NUMBER LC14390. SO I ASSUMED THEY WOULD HAVE THE PART AT ALL THE STORES OR ORDER IT FOR ME. SO I WENT TO THE STORE HERE IN PUERTO VALLARTA AND ASKED FOR THE PART AND THE YOUNG MAN LOOKED IT UP AND SAID IT WAS NOT IN THE DATABASE. HE WAS ABLE AFTER A MINUTE OR SO TO FIND SOMETHING ABOUT THE PART ON ZNET BUT SAID AUTOZONE DOES NOT STOCK THE PART AND WAS NOT ABLE TO ORDER IT FOR ME EITHER. IT JUST SEEMS TO ME LIKE IF NOTHING ELSE, ORDER IT FROM ONE OF YOUR STORES IN THE STATES AND SHIP IT TO THE STORE HERE, AND ALLOW ME TO PAY FOR IT IN ADVANCE WITH SHIPPING FEE. THANK YOU FOR YOUR TIME.

I need to be contacted by someone asap I have a major problem and complaint.

Denise Williams
from Chicago, IL
I purchased a part from Auto zone in rolling meadows il. Was given wrong part. Tried to exchange at 2 stores, they said they didn't have any cash at the rolling meadows store. They sent me to another location & the manager had shut down store registers early. Then goes on to say the other Autozone should be called her. I will never shop with this company again. Rude unprofessional & no one wants to work.

I was at your autozone and watched a customer steal a car battery let me clear this up.
your employ who I always go to for all my car needs Matt was helping the young lady.
your computer locked up with her card ad he asked for her Id which she handed over.
he went to do what needed to be done and she grabbed her id and ran.
He wAS FIRED BECASUE OF THIS WHICH WAS NOT HIS FAULT.HE OFFERED TO PAY FOR THE BATTERY BUT WAS TOLD NO YOUR FIRED.
I will never shop at another Autozone ever again if you allow managemnet to fire someone over this.
the sad part over this is that he is the reason i shop there for my car needs.
I will take my business eles where

Ed Dayrit
from San Diego, CA
I went to Autozone store today,4/18/18. When I walked in( Luis)? was taking care of a customer. I stood in the line about -10 minutes. There was
a person still shopping. After he finished I approached him, but he called the other person and helped him. I told him I was the first in line;
he said that the person was there before me. Very unsat. I am one of your best customer. Here is my phone number 619-292-2129, 267 0595 old.
I do not believe I will go buy anything from your store again if I am not satisfied .It happened between 2:50-3:20 pm, 4/18/18. Please check my record
I bought expensive parts from your store.

Live in Lubbock, Texas. Store at 2700 block of 82nd street. Went in to check on battery. Employee told me that it needed a charge. Charged for about 1.5 hours. Went back to check on it. Employee told me that the battery is okay. I said it must be the alternator and I will bring it in to get checked on. When I was walking out the door. Another younger employee told me to take two ballons and rub them together and use it to charge my battery. I just looked at him and just walked away. Is that the right employee to have to make fun of customers. I was a customer (maybe at a different store) will never go back and will tell all my friends. I do work on cars and trucks for side jobs. Never had this problem at any Auto Zone's ever. Wow

danielle ward
from Syracuse, NY
we went to one of your stores /autozone 2960/--3908 w genesee syracuse ny/315 708 0076 because we need to return some spark s that we got there because they give us the wrong one s that didn't fit our car. well we were there we were going to get some new brake shoe for the same car and were told that they didn't have brake shoe for a 2005 doge stratus. they never said that they could get them or anything like they just that they didn't have any i find that hard to believe they were just trying to get ready of us we were very polite to them there were not to us i buy a lot of parts but not were im not went it !!! please make this wright and stop those two guy from harting you business, i will not go back to that store and my not go to any of your store if you don't make this wright. and i know a lot of people that by parts and i will let them know how this turns out !!!!

I went into the Williamson Road autozone in Roanoke V.A. ,asked if they had any liquid steel puddy seen it then turned to look for the store brand version because the name brand was to high ,and the store brand or another brand was even higher. So I turned to leave the store at about 6 feet from the door the manager Devlin screamed from ,about 20 feet away "hey are your going to pay for that " . I said I know you juat didnt call me a thief I didn't get the stuff its to much for so little . I spoke with the store Manager Daniel as well as reginal manager about the issue .But Daniel seemed to think her treatment of a customer was no big deal . And the reginal Manager that I spoke to didnt think she should have been fired either . I will never shop at autozone again ,and I will tell everyone I know not to support Autozone either . Also anyone I dont know who ask for a cheap good auto parts store .

Aaron gallardo
from Los Angeles, CA
I've had the worst professional encounter ever with Yvonne B. She refused to give me her last name when i asked. Shes the store manager at the autozone on 10013-1 S Central Ave, Los Angeles, CA 90002. I when to return a product that was still sealed and she open the product its self spilled some out and said it was water! Like seriously how retarded is she that she has no knowledge of the product in her store. She refused to give me corporates number and refuse to answer my simple question.

Don Romesburg
from Addison, IL
Why is it when a person charges something it is taken out of the account almost instantly yet when giving a refund on this credit card it takes days , Why? And are you using this money which by the way is not yours now on your business? Sound like a class action lawsuit?

joe ash
from Shepherdsville, KY
i have a 2005 mercury suv had a charging problem went to your store number 1214 around 8 pm feb 17 2018 boy come out told me to turn it off would not start back he went in store and got jump box guess what it wasnt charged so he started telling me his co workers were idiots for not charging it up so we took battery in for charging so i took alt of so he could check it your guy and the lady working this store was working on getting it hooked up and guess what they didnt know how to hook it up so they asked me to try and help them so i did get it hooked up but guess what no wiring harness to hook up to it so i put it back on car and he went back and told me battery was not charging that was the problem so he sells me a battery for 69.99 plus tax plus core because i was taking the one he told me was bad back so anyway i got 40 miles down the road and all the bell starts telling me charging is going dead again so know im stuck on the side of the road with a dead battery he just sold me that i didnt need to start with. I guess they dont even know how to charge a battery so now im sitting on the side of road at10 oclock at night with no way of getting parts to fix it until sunday moring .i know u all will pass the buck about this but i can tell u i wont be back in your stores to buy anything else u can reach me at my email if u will even answer this complaint

ILEANA MARTINEZ
from Mount Laurel, NJ
SATURDAY IN THE AFTERNOON 01/27/18 I WENT TO THE AUTO ZONE LOCATED AT 8950 SW 137 AVE MIAMI FL THE LINE WAS CLOSED TO THE ENTRANCE DOOR ONLY ONE YOUNG GUY WORKING ON THE REGISTER 3 GUYS BEHING THE COUNTER TAKING NOT DOING ANYTHING I ASK FOR THE MANAGER AND I EXPLAIN THE SITUACION ONE OF THE GUYS OPEN ONE REGISTER TAKE CARE ONE CLIENT AND HE LEFT WE DID'T SEE HIM ANYMORE WE SPEND MORE THEN 45 MINUTES WAITING TO PAY FOR A TRANSMISSION FLUID THIS HAPPEN SATURDAY AROUND 4:45 PM THE CUSTOMER SERVICES IN THIS PLACE IT IS TERRIBLE ONLY ONE YOUNG GUY LATIN WORKING AND THE REST OF THE EMPLOYEES DOING NOTHING WITH THE STORE FULL OF CLIENTS.

Relando Kirk Jr.
from Greenville, SC
My complaint is that I went into AutoZone and when I walked in the alarm went off and I purchased a what is a a hub assembly for my truck and walked out and the alarm went off again and I don't understand why it went off again but it might be a fob card in my wallet, but really i dont know. I but when the alarm went off and I look back with confusion the clerk wake me up on so just go on and about 10 3215 I get a phone call saying that they suspect that I took something and that's not my character to take anything especially when I just spent $130 on a hub assembly for a pickup truck but but I would really love to get this resolved because it's just you know I shot but you guys many many many years and you know I I I just don't understand and it's not making any sense and you know it's it's not my character so you know I hope that we can get this resolved

Chris Hernandez
from Whittier, CA
My Name is Chris Hernandez and I have been a loyal customer to Autozone and have been a Rewards member and was very Happy to use this program, but one evening I went to use my Rewards and was informed that I had no rewards to claim. I was so confused as I usually purchased a few dollars more to meet the $20.00 limit to earn points on Rewards, the person informed that I did have $40.00 in points but they had expired and to call customer and see if they can be credited back to account. It was to late to call that night and decided to call first thing in the morning.
I called customer service on 121/23/17 at 8:16 AM and spoke with Julio from Customer Service, and informed him that If he could credit expired points, he said that he found only $20 and would return to acct. I mentioned to him that the previous day I was informed there was $40.00 unused, he keep responding that there was only $20.00 unused. I said,are you sure, he responded that was all on system, but I was still puzzled why person at store mentioned $40.00.
I later that evening went to Autozone and purchased some items and used $20.00 Rewards credit to pay my bill. I then did ask the person at Registered if he saw on my acct any other rewards that had been expired and he did mention that there was an additional $20 that had expired and I proceeded to take a picture of screen still showing $20 expired and not used. I feel that Autozone is training customer service Rep to reduce the amount of being credited towards Rewards acct and if when asked, Julio the customer service Rep stated only $20.00 was unused, I really feel that I was misled by Rep and deceived. I just can not understand how in the store can have different information than customer service who is to assist customers in resolving issues and has less information or deceiving the customer. I still feel I have not been completely satisfied with Rewards program and dissatisfied with results w customer service Rep. and expect a better result.
I am expecting a response and not just to be entered as a complaint on file.
I have retained a copy of complaint is case other action necessary.
attached is picture taken of screen after using $20.00 that were credited back by Julio
Chris Hernandez
jchrstopherhernandez@yahoo.com
562-201-2847
10914 Arroyo Dr
Whittier Ca. 90604
January 10,2018
8:14PM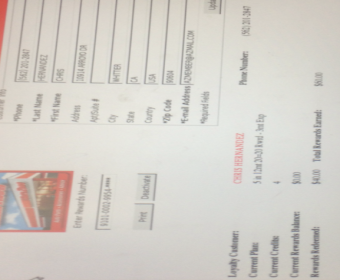 Vaka
from San Francisco, CA
A 100 words isn't enough. Very very poor customer service and management at autozone in Oakland (7200 Bancroft Blvd Oakland ca 94605) Left me and my family stranded on side of the road in Oakland. Will never go to autozone again

Autozone have the worst customer service skill I just walking to the store with battery they men who work just look at tell me day your battery no good we nt gann check i didn't say I went to discount auto part I'm glad I did soon walk in they welcome me check my battery and guess what my battery was good i didn't need one now I no to stay way from AUTOZONE

Topgun tuffturf inc
from Port Saint Lucie, FL
Hello my name is Santana owner for landscaping company of south Florida , i been doing all the locations back for 2 years i just let go of them because of payments issues outstanding balance woes since Jan & feb of over $7000 ,BEN THE VP OF OPERATIONS IGNORE ALL MY TEXT AND CALLS i am talking to a attorney as we speak and also i will be taking more further action i have all sign papers where jobs was completed.

On 10/12/17, I bought 2 truck batteries from Autozone in La Vernia Texas. The first transaction went on my bank card but I evidently didn't have enough in the account for the whole purchase of 311.40 and so then I asked them put the purchase on another bank card. The next day on 10/13, I noticed that Autozone had charged me 217.59$ on my 1st bank card and 311.40$ on my other card. I called and asked for a refund since it was put onto my bank debit card but was told that there wasn't a transaction and no receipt. I was told by their general manager who called me back that the Autozone bank had released my refund immediately and it would take 3-5 business days for my bank to process it. Now, after 5 business days, my refund still has not been processed with USAA bank. I must say that the general manager was nice enough to say he would even loan me the 217.59$ until my refund came in. I refused to take his personal money as this wasn't his problem, it was an Autozone financial problem. I am very disappointed in Autozone's financial practice. I have been doing business with them for years in San Antonio and my wife just bought a battery last month from them. I should have been able to walk back in the store and get a cash refund. I will not be doing business with Autozone anymore. Anywhere else, taking 217.59$ from someone would be considered theft.

Samuel Im
from Los Angeles, CA
I have visited the autozone in La. Ca. / vermont street branch several times for my car needs.. The first time i was in there 2 hispanic employees were working at the time.Maybe because my clothes were dirty from fixing my car, i dont really know the exact reason but they were behaving unprofessionally. More specifically, i was just looking for what i needed , instead of being courteous and helpful they were more interested in flirting with each other and telling me not to touch anything. Especially-i havent even laid a finger on any item. When i aporoach the counter and asked them to look-up a certain item for my vehichle it was obvious they didnt want to do their job. Thats when the man told me i had to pay for it. ( for him to look up something on the autozone computer). I believe these 2 are acting this way most likely due to a lack of supervisory oversight. And they were enjoying treating me like an outsider due to my race instead of just a customer. Finally i had-him look it up because of my persistance - when i went home it was the wrong size. I shouldve known better. This type of service, I believe should not represent any big corporation like-autozone or anything else. It is a disgrace they bring this discriminatory mexican street attitude and politics into a professional workplace -when dealing with paying customers. Today i went in there again- they had me waiting 20 minutes while taking care of customers walking in after me. Even though i probably want and need to go their in the future, the service is so poor,-i would try to avoid it.
They act this way towards people outside their race intentionally due to their racist and discriminatory ways and beliefs. I have nothing to gain out of this, actually i am very tired and busy everyday from working but everytime i go in there- i come out angry because of this poor service.

henry underwood
from Phoenix, AZ
i girl Freind lost her receipt in was at night I drove to 5 store they were all close so I drove 6 miles to a 24 hr store on 43ave and cactus in phoenix to get refuse I did not want cash just store credit because with out the receipt that wasn't going to happens. the Mgn had a bad attuide if I was Mexican he would have have me store credit now I want my 60$ back and I want my name took out of all your computer in American if my name is not out of your system iam calling my lawyer and the BBB and file a complaint that how these Mexican treat american citizens thank God for Donald Trump.he will fix there ass Henry underwood 602 295 2772 the part was a mass air flow new never used. i will talk to the DM this morning thank you

Lucien Bryant
from San Diego, CA
Put on hold for 26mins then got hung up on. Called back and got rudely hung up on again.. Then went there trying to buy a battery and got no help.. Was there 46 mins.. So I went some where.. Will never go there again. Imperial beach store on 13th an Palm sucks... No more auto zones for me ever...

Keith awrey
from Los Angeles, CA
Autozone in El Cajon ca ruined my engine, lied and stalled when I tried to speak with corporate. And declined my claim without speaking with me.see you in court

Ron rendina
from Toledo, OH
I have done alot of business with autozone but 20 days to rebuild 2 calipers and still no word .they said they would call about it they didn't so can it take a month maybe more maybe my parts are lost you guys are not doing to good...can I get them back not done
..I'll do them..please get them back ..or I'll have to upgrade the brakes..and I don't know why brakes are so hard...I need my parts back

The parts store on Groesbeck in Roseville MI is selling drugs out of the store and has been for the past 2 yrs and I'm sick of it I will be filing a complaint at the Roseville police department and city hall. My son has been a recent victim of this and he is the one who told me that this has been going on for 2 yrs. Please take immediate action. Or it will also go out on social media as well.

Thomas A. Futo
from Kennesaw, GA
As an employee of the store 2036 in Acworth, GA the store manager is rude with my person and a commercial employee that his name is John B. the other day was trying to help out in commercial and had made faces at me and gestures of disgust. I think as a part of the team I deserve better treatment since I treat other employees with respect and dignity. My experience so far in Autozone is not the best and I'm not a person that likes to complain and would not care about this however this kind of incident brings down the moral within the employees and impacts the store functions and probably the customer service.

Stephanie Carson
from Raleigh, NC
I found out yesterday that my car was leaking oil. Neighbor checked and I only had a tad on the stick. Called my auto shop and was told to come in tomorrow but I needed oil put in now and they told me what kind to get. Went to AutoZone and asked about the oil. The man pointed to the row of oils and told me to go get it. I went back to the wall of oils and looked for what I was told to get: 5W20 Synthetic Blend. He told me the black bottle. I found 5W20 in the black bottle and took it up to the man. I asked was this the right one, Synthetic Blend.
He said I never told him Synthetic Blend and to go back that it has it on the bottle what it is and it's in the grey bottle. So I went back to the wall of oils and thought I found the right one this time but when I got back up to the front and asked he told me I had Full synthetic. He then sent me back to the wall of oils. By this time a young lady and a man patted me on the back and walked back to the wall of oils with me...him and the young lady whose name I didn't get. John then proceeded to gather the oil I needed, walked me out to my car and put the oil in it all the while telling me that everything will be ok.
He and the young lady is the reason I will continue to patronize that AutoZone. As for the man who could care less about my situation whose name I didn't get...I sure hope you're having a much better day today.

Rachel Settlemyer
from Westfield, IN
I came into the store for one simple need a winter windshield wiper, driver's side only the store on 38th Street in Anderson, Indiana. It may be the last time that I ever visit your store. I stated 3 times, I don't care how much just get me the winter windshield wipers for my 2009 Chevy Malibu, he yes these were, I purchased it on 12/12/2016, noticed this morning that they are not. Just because I am female doesn't mean that I am stupid. I will spread the word not to go to Autozone, this is ridiculous.

I.ordered spark plug wires on 11/29. On 12/3 received an email saying we had a little delay we will ship it on 12/4. I called them on 12/8 got.the wrong info from the first lady and told I wasn't allowed to speak to a supervisor. I called back and got the right info but also was told cant talk to a supervisor i told him if I call back and get a supervisor I am gonna be aggravated. Within a minute got a supervisor and the same info now I was upset that both people gave me the wrong info and was mad I got a supervisor.
The supervisor told me that they had a mix up and by the next morning on 12/9 they will send me a tracking number and the part will be Monday on 12/12 with over night shipping for there mistake. I called on 12/13 to find out that the item is out of stock till 12/27. After telling me wait for a supervisor to call me right back I called back hours later. I waited two weeks and 3_4 promises of the part being shipped. No one at the 1-800 phone number takes responsibility for anything thats said and no one cares.

Gary Cooper
from Buena Park, CA
I had a super great experience at Autozone located in Gilbert Arizona. Store# 2731 to be exact. The Associate named Daniel Belanger helped diagnosed and fixed my car that consistently stalls, had been previously mis-diagnosed by several mechanic shop's with a high expense involved. Daniel went over and beyond to assist me in diagnosing and repairing my car. I was thrilled. My total cost to repair $100.
I would recommend anyone who has a need for car service to go to Autozone, especially the one in Gilbert Arizona. I would like to give a Huge shout out too Daniel Belanger and Mike Ritter for their superior outstanding customer service.

On Sunday 11/2016 I called to ask for a price on a starter for a 2007 Honda Civic and the girl who answered the phone was very arrogant and very unprofessional. The girls name is yaniris. I personally don't think that most of this employee have a clue of what they're doing and this is why I don't or won't open an account with this store. On behalf of O&M auto and tires I can say that because of this employees Estevan and yaniris I will stay doing business with federated auto parts and consumer auto parts.

Vella Trader
from Riverview, FL
I was sent a $5 coupon for Get to g your card. I used it, but the parts were wrong. They did not have the right part. I returned the wrong part and the $5 coupon was subtracted rom the refund....okay....but give me back my coupon. I lost my $5 coupon because they sold me the part and I had to go elsewhere? Previous to this I went to AutoZone and had my battery tested. They said it was good. I guess it was good for one more week...then I was stranded! Ended up buying a battery from advanced auto. I don't know how you stay in business.

Ludlow Lawson
from Athens, GA
On Saturday, October 15, 2016 (about 5:30 pm), after discovering the night before that my low beam (driver's side) light had blown, I went to AutoZone, STORE#:0903 on the east side of Athens, GA and requested a replacement HID bulb for an Infiniti 2006. The store attendant/sales personnel proceeded to tell me it is "one hundred bucks". The attendant then went in the back and retrieve the item. Strange enough he then went back there again. I thought nothing of it, paid for the item and left the store with it. I then made arrangements for a mechanic to come to my home and install it. I proceeded to give the mechanic the bulb and kept the container for future purchases.
On Sunday, October 16, I was looking at my bill and noticed that the bill listed the item as #931240 D2S contrary to the label on the box stated D2R. In addition, the bar code/item #931240 on the receipt did not match the item# on the box - 539657
On Monday, October, 17, I returned to the store and spoke with another attendant – I was told that it does not matter, they are the same product. All he could offer me was to return the bulb if I wanted to. I was unwilling to spend another $150.oo for a mechanic to have to install another bulb. I also did not know how much the mechanic would charge me to remove it. In addition, I told the attendant that the newly installed light was not as bright as the other existing (passenger's side) light. He stated they are the same 35 watts. I also looked online for the products and found they were less than half the price of what I paid for them at the store; also D2S and the D2R (less) were different in price.
THE QUESTION I ASK? – How can a product be taken to the cash register, scanned and rung up at the cash register but another product is given to the customer? Is this Fraud, Price Discrimination, Item Switching, Etc.? Is the other product a better quality product, D2S vs. D2R?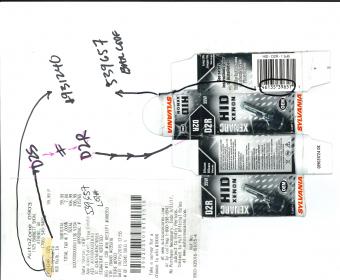 I have gone to Autozone multiple times for parts and each time I have been disrespected by the person behind the counter. Instead of looking to me and asking me questions, every time the worker looks to my husband and completely ignores me simply because I am woman. It has gotten so ridiculous that I have had to ask my husband to walk around the store, just so the person behind the counter would talk to me. This is completely absurd and I should not have to ask my husband to do this nor should I be treated this way. I am so sick and tired of it and I have been disrespected so many times. This is completely unacceptable and very poor customer service. I will probably never return to an Autozone store again and I will be sure to let others know how Autozone treats women customers.

William Lim
from San Francisco, CA
My car was damaged because autozone sold it to me STP S3614 Oil Filter. The item was defective and oil sprayed everywhere. Then, car stopped and smoked rises. 5 days later, I couldn't do nothing. I called Autozone and asked the manufacturer's phone number. Additionally, I contacted Claim Department, and they said go ahead and claim on website. After I submit the claim, I got the email and asked me to ship back defective oil filter.
Next day, I sent back to company named Champion Laboratories Inc. Two weeks later, they send me an email and they said I claimed wrong place somehow... I am very disappointed and I already called several different place and asked them phone number and email address. Thus, I did right place. Clearly, I have been wasting time for two months. So I don't know what should I do. These guys are trying to avoid me and it's not right. Supposedly, you should take responsibility and I've lost money and time.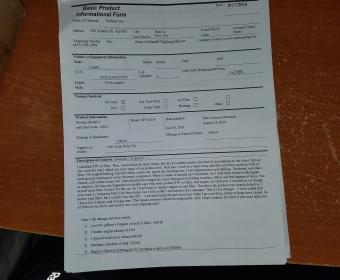 Edwin Williams
from Elizabeth, NJ
I have complaint just didn't know where to go to give feedback. I had the greatest experience at Autozone in Garwood Nj I felt with a gentleman name Bashirr Saunders he was very very helpful. He changed m battery headlight and one of my hub caps. While dealing with me his was still helping other customers that's the type of store manager I like to see. Autozone has done a great job picking employees he was awesome. Just because of him I'm a forever customer of Autozone. Please rewards this man every time I'm here he is working hard only problem I had was other employee just walk pasted me tall guy short hair. Other than that great place a worker.

William Lim
from San Francisco, CA
My car was damaged because autozone sold it to me STP S3614 Oil Filter. The item was defective and oil sprayed everywhere. Then, car stopped and smoked rises. 5 days later, I couldn't do nothing. I called Autozone and asked the manufacturer's phone number. Additionally, I contacted Claim Department, and they said go ahead and claim on website. After I submit the claim, I got the email and asked me to ship back defective oil filter. Next day, I sent back to company named Champion Laboratories Inc.
Two weeks later, they send me an email and they said I claimed wrong place somehow. I am very disappointed and I already called several different place and asked them phone number and email address. Thus, I did right place. Clearly, I have been wasting time for two months. So I don't know what should I do. These guys are trying to avoid me and it's not right. Supposedly, you should take responsibility and I've lost money and time. Please let me know as soon as possible.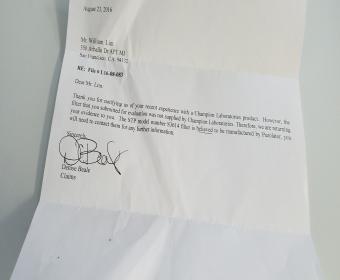 Dolly Fisher
from Monroe, MI
I went to the store located on South Monroe Street in Monroe Mi (10/6/16 @ 7:15pm) and explained to the clerks that I thought I had a voltage problem and explained what the car was doing, I was laughed at and told "we can only test the battery". I was then told "we don't fix cars we only sell parts" Terrible service I will never return to that store.

Ron Perkins
from Colorado Springs, CO
Johnny at the Carrollton store on Trinity Mills. Every time I go there he follows me out and asks for a cigarette, I work for Lowes this is something you don't do. Covers name badge with another badge that says "DrFeelGood" on it. Ahhh you all aren't a pimping institution last time I checked. Need an under cover visit to store is what I would do.

Lisa Shelton
from Trenton, NJ
I would like to speak to someone from corporate complaint department I've been going to that AutoZone for years and always have been treated with courtesy and respect very helpful. Until today Sat 9/24/16
Zilma was at the checkout counter. I asked a young man if they had something to put between the seat and console he said no and didn't seem to even know what I was talking about he then asked the woman at the checkout she also said no they don't carry them.
As she was yelling for the entire store to hear." Im so sick of people" quote. The man showed me the console isle and said yea see they would be here so I looked and found one out of the box and one other one I put the open one back in the box and brought them to the checkout asked for a price i could be wrong i heard 13 but it said 9.99 on the register box on the counter.She rudely said i never said 13 do u want them or not i would have taken them both. I wanted to make sure they fit correctly Zilma rang me up for the 1 if she would have said do you want to see if that fits right 1st i probably would have bought both didn't ask if I had an auto zone card.
So i told her i did she handed me my receipt didn't ask if i wanted a bag. So i asked for one I got a bag handed to me. I've bought numerous things over the years but with people that are to lazy or just have no knowledge about the product you carry it is really a shame.

Ryan Robinson
from Iowa City, IA
Bought new cylinder heads from Muscatine Iowa store. Came with a warrantee. They dropped a valve into my piston about 100 miles down the road. Wouldn't cover the parts to fix it. Their warrantee company pushed us around for months and claimed they paid for them but never got any money. I urge nobody to ever go through them. Lost my business forever. Very unprofessional. I will post this everywhere, trying to help others from getting screwed over.

Stanley L. Gaines
from Riverdale, GA
I went to Autozone at 6442 Hwy 85, Riverdale, GA. I am 62 years old and have enjoyed the good service and products at Autozone over the years. Unfortunately I can't say the same today. There was only one person at the counter when I went in. I waited 30 plus minutes at the roped off area before being waited on by a nice young man (african american with short hair and a gold tooth). This young man was the only person helping customers. He pulled my order and sent me to the front of the store for checkout. No one came to checkout either.
The Manager, Ramone, was very discourteous and never assisted anyone. The manager finally decided to check me out at his terminal, but walked away from me without saying 'excuse me' or 'I'll be right back'. He went to help the young man who pulled my order, who was totally overwhelmed. I waited another 10 minutes for the manager before walking away telling the manager that he could run a better shop, with no response from him. There was, by the way, a total of 6 plus employees working at the time, and not one tried to assist the one young man at the counter who helped me. That young man should be the manager. He was telling customers to be patient, 'I'll be with you shortly', while other employees avoided eye contact with customers. I saw at least 4 male employees, and 2 female employees.
One white female employee also wore a grey shirt like the manager, Ramone. She said nothing to no one. Over all I spent almost 40 minutes in the store for some spark plugs and an air filter, which I left on the counter after Ramone walked away from me. I went directly across the street on Hwy 85 to O'Reilly's and got the parts in 5 minutes, and a much more friendly environment. It is shameful how your employees treat customers, willing to spend their money with Autozone. I am a longtime customer who will not come back. It may not matter to your corporate office to lose one customer, but I know that you are probably losing more customers than me. I am not a chronic complainer, but I had to say something. I left close to $200.00 worth of parts on the counter and nobody cared.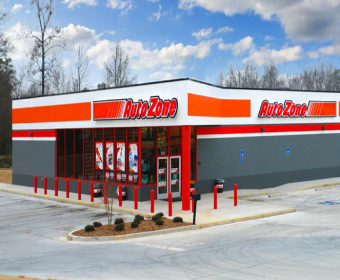 Second time this happened, two different stores. I've been calling ahead lately to make sure they have he gloves I use, because I buy them weekly and they sell out fast. So the first time was Bethlehem Pa store, on stefko Blvd. called ahead, asked to have them put to the side as I would be there in a couple minutes. Got there and they had just sold them. Today, airport rd Allentown Pa. Same scenario, a wasted trip, and pointless call. If the employees keep doing this to customers, your store will soon go out of business.

brian williams
from Crowley, LA
I visited the autozone in plaquemine a little after 8 pm. The cashier/clerk made a smart comment about the price of the part that I was purchasing and I ignored him and look at my friend. After retrieving the part from the shelf we went to the counter and I told him that I had reward points on my card and I handed it to him. next he asked for my number for the warranty. He punched it in and scanned the card and sat it on the counter. He told me the total, I counted it out and handed it to him. he counted and put it in the register. Next he grabbed the changed and the receipt sat it on top of the box and walked off.
I turned and loudly told my friend that I can kick him for what he did. The manager look up and I told him what he did and he apologized for his actions. Then as I walked out the store he was talking to him. It was rude, unprofessional and prejudice behavior. If he has a problem with people of color. He needs a new occupation or in the words of Donald trump" he needs to try a new country and see how that works out". That behavior is unacceptable for consumers of color especially at times like now and I know it is unacceptable for autozone and their affiliates. I do commend the manager for de-escalating the situation and taking the appropriate actions.

James
from Long Beach, CA
This message should be directed to corporate headquarters but they would not accept my feedback so I am posting it here. Here is my complaint.
I needed some wipers desperately for my vehicle so I decided to go to Autozone in Long Beach store number 5406 there is a NAPA auto store right next to your location but decided to go to your store since my father has a rewards program with your company. I arrived to the location 2401 Long Beach Blvd. in the city of Long Beach and was not greeted in the store. I had my wiper in my hand and one of the associates past behind me bumped into my wiper which hit me and did not apologize.
I didn't make it a big deal because I figure maybe he didn't realize although I find that hard to believe since my wipers about 24 inches long I finally waited patiently and the line to be helped by the same associate that bumped into me I asked him what I was looking for and he guided me to the aisle where the wipers were located he recommended a certain kind of wipers which I was happy with. We finally walked up to the check out where he was ringing me out and upon completion of the transaction I asked him if he can help me put the wipers on my vehicle. At that point the store manager jerry villamontes walked up to the associate and asked if he can continue to ring out the customers and did not greet me or apologized for the interruption
The associate handed the wipers over to the store manager and said that he would help me put them on. I waited patiently as he walked away to behind the counter and lost sight of him for a few minutes. He finally walks out of the counter and start walking to my direction as he makes eye contact and still has not greeted me he liked frustrated. I open the door for him and it was me who greeted him he asked where my vehicle was that which I want To it, he then realized that the wipers were missing a piece he wants inside his store without saying excuse me or without notifying me of what he was about to do. I waited patiently next to my vehicle as I waited for instructions. He then opens and screams across the parking lot which I found extremely unprofessional and asks what year my vehicle was.
I responded back and he then tells me to come inside. I went back to the counter and he searched in his computer my vehicle make and model so that he can find the correct wipers. He then bring some wipers and says these are more expensive it was maybe about a $10 difference but I told him I would not pay for the difference is I've already wasted my time just to think that I could have driven away what the incorrect wipers frustrated me even more. As a manager, I expected him to make this situation correct and honored their mistake and possibly even discount if the new wipers or marked down the wipers to a more reasonable price for the inconvenience. He said oh well I can refund you so at that point I just gave him my phone number he found a total of what I had paid and handed me the money without really giving me a sincere apology.
I have shopped at that store in the past but I guarantee that it will be the last time I shop at that particular store. There are many more auto parts stores that I could go to such as Napa the store right across the street from AutoZone. This Manager needs more training and better customer service skills.

brandon miles
from Lenoir, NC
I bought a battery about 10min before closing and the guy said I could come back the next day to price match because I could get it $40 cheaper at advance auto. So I went back and had some young guy that worked there and looked like a meth head swear at me while I had my 7 year old and 8 month old with me. Then he didn't listen to a word I was saying and ended up giving me $7 the first time and I told him no I am supposed to get back $42.70 total and explained exactly how to do that.
He then came back swearing again and giving me $3 cash and 17.35 on my card. So I said forget it I will go to the other store and the guy at other store helped me and knew exactly what to do. Well I thought he did. He gave me the other $21.35 back to my card and today is day 10 and still no money on my card. I have called 4 times and they tell me we will call corporate and look into it. I'm beyond kissed off at this point because I have wasted hours of my time and quite a bit of gas driving back and forth just trying to get MY money back!! I will not shop at Autozone again. I will be going to advance auto parts from now on. They actually have customer service and help you.

I bought a fuel pump from one of your stores and as soon as I walked out of the store I opened the box to find a used fuel pump. I took it back in the store and the guy says he doesn't have anymore but they have one down the street and tells me to take the used one and tell the other store it was defective. I get to the the second auto zone and they them what your associate at the first store told me to say. I then find out that they have the price at $15.00 cheaper.
So I tell them the whole story this time and the second store tells me he can't return it or refund me the difference. The only way to get the cheaper price is too go back to the first store to return it and then come back to buy the cheaper fuel pump. I'm so mad by now because of the wasted daylight that I didn't do the return and I also won't be buying anything from your stores again.

Went into Autozone store #5396 in Inglwood, CA tonight around 10:20pm to purchase jumper cables to help out my brother-in-law start his vehicle. My husband went inside and was standing in line with said cables when I decided to smoke a cigarette. I stood outside the entrance doors, at least 20 feet away in the parking lot, minding my own business, and smoked while an AutoZone semi pulled up.
Just then the Security guard, an African American in his late 20s or so, opens up the doors from inside to peek out and stares me down and with hate like I'm "casing out" the place or because I'm a thin young white girl. I finish and walk up to the entrance doors and he angrily says "wrong door!!", like I'm supposed to know the usual entrance door is broken or something when there's no sign. Anyway, my husband is finishing up the purchase and I make sure he gets the receipt because he has a tendency to forget. We go to leave and the Security guard again snaps "wrong door!!" at us.
We go outside, baffled at his negative and hostile behavior at us, my husband not even knowing how he had just treated me coming into the store. My husband mutters something to me about him and we get into our car, start it, as we're pulling away, the Security guard opens the autozone entrance doors and yells out "You say something about me!" My husband and I were like...umm..what? My husband rolls down the window and says to him, "You're really going to puff out your chest and start something while you're on the job?"
The Security responded something like, "Get out the car, we can do this right now!" Again...where is his behavior coming from? Because we didn't know the usual door was locked and were in shock that a Security guard would act so unprofessional on the job and try and taunt customers to get into an altercation? Appalled at his behavior and obviously responding to his invitation to fight because there was no reason to!!
Hey to my brother-in-law's car with the new jumper cables and so ask my husband for the receipt because so keep all that stuff organized. He hands me it and I look to read it and it says "Duralast Brake Pads". I call first because they closed in 5 minutes and told the employee he gave us the person in front of us's receipt. His response? "Ohhhh no...sorry". Then tells me the system is already shut down and I'll have to come back tomorrow to get a copy of the correct receipt. Wouldn't be a problem except we love about 45 minutes away!

Kenneth Young
from Chicago, IL
Went to my local Autozone, Lockport, IL, to warranty my brake pads. I have done this for this vehicle before with no problems. Came into the store, told them what I needed, gave them my phone number for the warranty, and I am not in the system. Actually there is another name under my number. These brake pads are under a lifetime warranty so I should not have to pay again for something that is warrantied. The best the store manager said that they would do was give me a 10% discount after giving me several excuses for a mistake that was not mine. I have been a faithful Autozone customer for years, until now. I feel a lifetime warranty should be for exactly that. Not for when it suits the store. Hopefully someone will respond to this complaint.

Lisa Gerber
from Florence, KY
My husband went to Auto Zone in Hebron, Ky this morning and 3 employees standing holding entry door open while smoking. Once inside nobody came to ask if he needed assistance while inside. When he left they were all still standing with door open and smoking! Will not be returning here to shop anymore.

Stephanie
from New York, NY
My boyfriend works at the location in yonkers, NY store 4768 and he says that they have a bunch of thieves working at his store and the store manager does nothing about it because that person knows about cars ,and also because he uses that person to do work for him outside of work. What this person does is he remembers a customer phone number and if they have a warranty then he takes that battery or part and uses it for his own personal use.
Store 4768 management are a bunch of crooks not only that the store manager, and that other employee give out their numbers to customers who come in so they can do side jobs for them. At that store location employees are not allowed to go outside and work on customers cars and they still do it and ask for a tip on top of that. When a product is damaged out its supposed to get thrown away but that employee will that product and use it for one of his customers charger them for it, and put the money in his pocket.
I will make sure these crooks at Autozone corporate HQ get held accountable for their actions because what they're doing is wrong .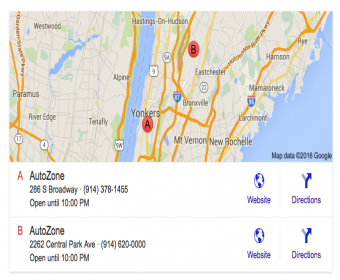 Robert Reimschuessel
from Seymour, TN
I was treated rudely all week. Starting on Sunday when I purchased a water pump, pulley, water pump socket, coolant, trans fluid, belt, and trans filter. First thing the pulley was wrong, than the belt was wrong, than the filter was wrong. I never got an apology and they acted like it was my fault for them giving me the wrong stuff. So I went to O 'Reilly and they treated nice and gave me the right parts the first time.

Arthur Cruikshank
from Des Moines, IA
I was accused of shoplifting by an employee at the Autozone on Hubble Ave in Des Moines Iowa today. All I was doing was checking things out that I need for my car stopped me at the door when leaving made me raise my shirt in front of everyone embarrassed me. I feel discriminated against and humiliated and my lawyer will be in touch.

Dan Green
from Portland, OR
I was told by a manager that I could not return spark plugs, cap and rotor and fuel filter. He said they were used parts and that he could not resell them,and that he would have yo throw the retuned merchandise away. I reassured him that they were not used. He continued to argue with me, but reluctantly returned the items. After giving me cash for the return, he slammed the register drawer shut, and I left.
He gave me $60 cash for the returned items but to my memory the items or only worth $40 and returns. I went back into the store and told him that he gave me too much money; but he said without a receipt he had no way of knowing.( for the receipt was generated through a product that had a lifetime warranty). AutoZone is a very good store in that manager must have had a bad day I did not take a personal everyone has a bad day once in awhile. I don't think I'll be stopping at AutoZone anymore for fear of reprisal.

Bill Q
from Salt Lake City, UT
I feel Autozone headquarters and the CEO needs to be informed of the conduct of an employee who works for your company at 1290 so Redwood road in Salt Lake City. His name is Sebastian Gonzalez. Recently purchasing parts needed for my car I became frustrated to the max (as well as my wife) after four days of failing to complete the installation of a tensioner and serpentine belt. Taking a chance and my receipt I drove our '95 ford Taurus to Auto zone in the cool of the morning. Sebastian quickly had me back on the road with everything working so without fear of over heating I left with a big smile on my face! Right on Sebastian and thank you auto Zone for making my week turn out so much better. P.S. Because of this effort for satisfaction, Autozone is my first choice in auto supplies, sometimes everyone needs a little help.

Brent Auman
from Bullhead City, AZ
I purchased a can of R-134a from the Fort Mohave AZ, Autozone store. Not being a mechanic I was having trouble understanding how the gauge on the can was working or what it was telling me. On July 1 I went back to the store to ask for some advise or assistance on how to read or use the product. When I arrived there was an employee outside the store working. I asked the man if he could help me to see if the gauge was working correctly or if I had over filled my AC on my truck. After I was finished the employee told me to go to a mechanic and ask him about it.
Needless to say I was a bit surprised an told the employee to forget and left the store. I will tell you I have used the Autozone stores for all my parts for may cars and trucks and have never been treated this way in the past. I will also tell you this will be the last time I will be treated this way because I will never use Autozone again and I will do my best to convince other people not to use the store.

Navin ramjit
from Clearwater, FL
I've been an auto zone customer for over 12 years in the state of Florida. I never had a problem until 7 months ago with your Duniden Fl.store manager Tim. All of my warranties on parts that I have bought from that store has been lost. They will not honor those warranties even though they are the ones who lost the warranties. I have printed out all my purchases from my bank account to verify my warranties. I need someone to contact me about this situation. I have not received satisfactory customer service from Dunedin store manager Tim or district manager Felix. I request someone other than them to contact me about this matter. I also request a corporate office investigation on Dunedin store manager Tim and district manager Felix. I feel that I have been discriminated against because of my race,color or creed. Someone from corporate can contact me.

Thabo Ledwaba
from Groblersdal, MP
Lost my receipt and I received wrong part (Tazz steering rack) and now I am told the part i received was sold in April 2016. But the part I purchased is still on stock with the part no: that say it went out of stock. So why the part I payed for is still on their shelf. Please investigate the burgersfort auto zone branch.

Rahmatullah
from Hoffman Estates, IL
Yesterday I purchase STP oil which is 16.99 with filter but they charge me 4.99 for filter when I go back to tell them about this the store manager mr Rayne P was not happy and he yelled me and slam the cash register it's was very uncomfortable for me I go this location since this store was built .

I stop in to get my rear view mirror fix One of the workers took of the silver piece that goes on the rear view mirror. First place it was not his rear view mirror at all ! This auto zone in mt.juliet, tn is for the birds. I will not stop at this auto zone for nothing at all. Also, with my auto zone card I do not want anybody else to use my cards for points just my husband and I only!!.nobody else at all. The employes at auto zone in mt.juliet needs to be taught if not yours do not touch at all. my number is6153578495

Doug and Christine Culler
My husband and I were at your Grover Beach store on 6/4/19 and CSR # 13 was very rude, we had a receipt to do a straight across return for us on a steering wheel cover, BOTH the same price, PLUS my husband ASKED her before we started if we could do this straight exchange, she said well you paid debit it will give you cash back so then yes we can. Found what we wanted she did return and asked me to sign for it. It did a reversal on card just like my husband mentioned and then without care she said oh well. It's to late now. She said she could give us 10 percent then my husband said he didn't want discount only do straight exchange. Then my husband told her in future listen to customer and then there would not be hard feeling. Then she denied what she originally said. Liar! The worst kind of person in business. We just paid and left. Then while we were in car leaving she headed to her own car giving us dirty looks. Rude!
This was at Grove Beach, CA on Grand Ave. as of right now the money is still not in our bank !!!!

Nariene Clover
from Topeka, KS
I was in the Iola AutoZone and the Manager Dustin was making jokes about Mexicans and then turn to one of his employees who looks Mexican and said Im sorry if I affended you and I think the Employee name is Steven and Steven said you didnt affen me Im not Mexican.I am in AutoZone alot and every worker I ever scene not white Dustin gives a hard time to and is races towards.I told your Employee he should charge your store Manager with racism, because he not the first.one who not white that Dustin has been racist towards.There was an employee Oscer in the last year who worked there Dustin was racist against and others.The Employee Steven said he Asian.If he was smart racism against the law and Dustin needs charged and the company sewed fir letting it happen.

James Baldwin
from Columbus, OH
I work at the store 1946 I went to work they other day on Saturday for 5 1/2 hours. They have a AC problem I heard they had it was worked on the other day . It is still not working right . When I got off work at 6:00 pm it was 77 degrees and one of the thermostats was reading 80 degrees. Please we need some help to get this fixed employees can't work with these temps customers came in complaining about the temperature in the store. Can someone from corporate help fix our AC . I have been there at that store for 10 years and I have never seen it that bad . The units aren't that old I think replaced a couple of years ago .

Anniece Grizzaffi
from Pensacola, FL
I purchased a Duralast Gold battery (prorated) 11/10/2018. Last Sunday
(5/27/19) I went to start my car, the keys in the ignition it did
nothing, then I could not get my keys out of the ignition, they were
locked in.The battery had to be charged and jumped, then my keys were
released. I went straight to Auto Zone to get it checked out. The
technician/clerk burnt his fingers it was so hot on the positive post of the battery, trying to get a reading
on his diagnostic tool. The manager took his place because the store was
packed and he swapped the battery and did a diagnostic scan and said my
alternator was bad and that's what was causing the drain on the battery,
and that the new battery he just installed would not last long to get
the alternator checked out,he said his tool reading was showing a
bad/dead alternator. I took my vehicle to an alternator shop and was
told it was NOT the alternator and nothing wrong with my car, this cost
me $55.00, not to mention a ride up to and from the shop and a ride to
pickup my car. Im very thankful there was nothing wrong with my vehicle.I live on a limited income where every penny counts
in my household. Please don't get me wrong I appreciate the service
Autozone does for customers checking battery's etc., but this cost me
money I did not have to spare, being told it was my vehicle that drained
and tore up the first battery. I have had problems with the battery I purchased in
November (2018) I feel it was a bad battery from the beginning. I had it checked
two different times, on two different dates Jan and March by
autozone,because it ran low,I was told by Autozone techs,it was a good
battery reading each time.???? Ive been a customer since the Autozone opened in my area and
have never had this kind of problem with batteries. Mostly an extra
$55.00,and thank goodness for the good honesty of a mechanic shop that could have charged me $850.00 to replace a good alternator. I just want to make you aware that maybe I should reconsider
another parts store? Thankyou for your time and
consideration. A loyal customer

Al Eidukas
from Woodridge, IL
I've been doing business with AutoZone for a long time.
My last two encounters (last weekend and tonight) were terrible
The manager in both cases talked down to me.
You lost a long-standing customer.

M Bruce
from Grand Ledge, MI
Its supposed to open at 730 am it never does I constantly find my self waiting in the parking lot. They will answer the phone but not open the doors.
19322 w. Warren
Detroit, mi 48228

I bought ignition coils for my 2009 scion xb on Thursday but by it being the holiday weekend I didn't get a chance to put them on to Tuesday morning as I removed one of the 4 ignition coils I realized that the coil I bought from tall was either 1/2 inch shorter that dealer issued ignition coil so I placed it to see if it fit on my spark plug and it didn't was to short. So I took product back to store and explain to parts sale manager that they don't fit I need a refund. He said hold on and he went to all cash registers and come back and say he doesn't have money to refund me I have to come back 3 or 4 hours later. This is a corporate business and you going tell me I have to wait to get my refund. I am very pissed off about that! Parts sale manager name is obu ridgeview plaza Hanover, Maryland

Walked into the store and no one behind the counter but could hear 2 people talking in the back for about 5 or 10 mins before an employee named "Leo" came out behind the counter i approached Leo and asked for assistance but he stated he was busy there was no other customers in the store and Leo preceded to wipe off a counter with a rag..I stated I would like to talk with a manager because I was getting no where in getting any assistance with Leo! He got a female manager who was very polite and assisted me in my purchase of a brake light bulb for my vehicle..during this time i went out to put the bulb into my vehicle with the help of my wife an during this time said employee Leo stared out the window of the store offering no assistance or help! Not sure what the store policy is in Colorado but in Iowa the employees go out of their way to help their customers ...you walk into the stores here in Iowa and are greeted right away & waited upon,etc! They offer to help you with your purchase & at times help testing and installing simple parts into your vehicle, etc! Very displeased with the customer service by the said employee "Leo" at this store 10105 N WASHINGTON
THORNTON, CO 80229 and feel this employee needs some training in customer service relations..worst experience i have ever had ..not sure if I'll be going to another Autozone after this experience!

Marty T Clark
from Birmingham, AL
I bought a can of fix a flat and it was faulty so I took it back with the receipt the same day and showed the manager (Shannon down) and she got really ugly with me, refused to give me my money back, I hope you will deal with her attitude, I spend a lot of money in your Gurley Alabama store and I don't appreciate being treated like that, so unless she is removed from that store I will travel to Huntsville AL to shop else where

Bridget Bellomy
from Washington D.C., DC
Told them what I needed even went outside to check and they still gave me wring part. Mechanic at my house waiting for me to return and was told they don't have it but after 5 mins when we wanted a refund asked where I was going and what's close to my house then said let me sweeten the deal when we wildnt tell him that all we wanted was a refund said he had another brand and then would sweeten deal and gave us a part that was cheaper so there was no sweetening the deal and also why didn't the first guy offer this product? Because he wanted to make more money???

I was visiting autozone this morning(76th stony island store #2569) thus day may 23rd
And one your managers and service employees Shavaugn and Lorie were drinking liquor on the clock under the cameras and by the registers and had the store lines held back.. Who do i complain to about this

When I walked into your store in Turlock California on Geer rd. There were workers around and not one came to my assistance, it was like I was a burden to them. Not friendly at all in fact they made me feel very uncomfortable. I don't know who's incharge but your service there is one of the worst I've ever seen. Another custermor and I were talking and

I HAVE A COMMERCIAL ACCOUNT WITH AUTOZONE / I SPEND AND AVERAGE BETWEEN 10-20 THOUSAND DOLLARS A MONTH / I CALL THE SALES REP CHRIS TO SEE IF HE CAN PRICE MATCH A PART FOR 85.00 FROM A LOCAL SUPPLIER . CHRIS WAS UNABLE TO / NO A PROBLEM I CAN UNDERSTAND / CHRIS SAID HE CALLED ME BACK AND SAID THE SUPPLIER DID NOT HAVE THE PART AND HE WOULD SEND ME THE PART AT THE ORIGINAL PRICE OF 105.00 // WITH IN A MINUTE I RECEIVED A CALL BACK FROM MY SUPPLIER SAY CHRIS FROM AUTOZONE CALLED AND SAID TO CANCEL THE ORDER / I WAS SHOCKED THAT THIS IS AUTOZONE COMMON PRACTICE SO THEY CAN SELL BE THE PART AT 105.00 // NEEDLESS TO SAY I CALL THE AREA MANGER TERRANCE OVER A WEEK AGO AND THE MANGER AND STILL NO HAVE EVEN RECEIVED A RESPONSE , I STILL AMAZED NO ONE HAS TRIED TO CONTACT ME / THIS IS MY REASON FOR NOT DEALING WITH AUTOZONE ANY LONGER
THANK YOU GEORGE M
FIVE STAR AUTO 14231 WYOMING DETROIT MI 48238 313 491-4700

Carrol Baxter
from Yakima, WA
My daughter bought me a battery for my truck last november.the battery has since gone bad.I tookit back to the same store and they verfied it was dead,thery then proceeded to tell me that that it was their battery but couldn't find her ifno on the computer .how convenient I have your battery with a lifetime warranty and somehow it gets lost on the computer.then that was the end of our transaction,the guy just walked away, needless to say I was angry.I will never shop in your store again and let other people know about your store and my experience there

Edward Lanzinger
from Walden, NY
Kingston NY Store
I'm going there for all my 3 cars for years
Last week I was there and my purchase was about $200
In the Store there are 5 employees and 1 customer
All the employees was having a great time chatting and no on to take care of your customers
This is happening before a couple of times
I didn't buy anything on this day and was telling them keep it
I will not buy anything anymore from autozone

James Huntsman
from West Jordan, UT
I went into the south Jordan, auto zone (my go to auto store) to ask to see if I could buy 4 shocks for my sons custom built dune buggy. Nothing expensive just something that would fit. I was laughed at and told that know one could get me something with out a part number. They said they refused to even try. I got mad and told them I couldn't believe what I was hearing. I did use the word moron about an example of what if I needed a belt for a peace of equipment(would they not help me. Witch I've bought and been helped at the same store numerous times. They wouldn't even try. Oh, in ten minutes at the O'reilly's up the street I picked up 4 shocks counter #467821 from my new friend Justin.
James P NOT the the store manger. an employee there followed me outside and threatened to come hunt me down and take me out. ( I called the police in the parking lot and filled a complaint before I headed over to O'reilly. I don't remeber the employees name who wouldn't help me. But the district manager whom I called while I was in the store has the full verbal report. Attached is receipt showing that in ten minutes at the o'reillys it was possible to get great customer help. And I wasn't even threatened with my life. My number is 801-598-9307 if you care. I'm not sure if we can salvage our relationship. I'm planning on going there tomorrow morning to talk to the store manager. I've been a loyal customer of his for a long time my auto zone card number is 9111 0000 0738 7076. I hate the filling I might not be able to go back. I like that store.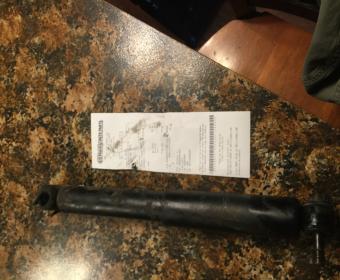 Foy Skelton
from Collierville, TN
I came into your store in Collierville, TN. with a simple need or what I thought was simple. I needed a right front headlight for a 2005 Toyota Avalon that I was driving upon coming into the store. The light had went out the morning of the afternoon I was in there.
I'll be the first to tell you I don't have any experience with anything mechanical at all. The store looked to be busy and the first associate I talked to asked a couple of us who were in line were we needing parts? We both said yes and he directed us to another counter. He quickly looked up the part and told me the # of the part and the aisle it was on. I didn't ask him any questions and went on to look for the part.
As I was on the aisle the employee who I have the complaint about, who was a woman named Jessie, was coming off that aisle with another customer that got a similar part. She preceded to interject I needed two in order to have matching lights. She was already going behind the counter to ring the other customer up. She was calling out to me that I would need the grease as well. I couldn't find it very quickly so she was calling out where it was from behind the counter. I didn't at all know even what I was looking for big small etc. It was obvious she was frustrated with my not being able to find it. Her on customer at the register who had already got the same grease had to come out to where I was to show me where it was.
After that customer went back to the register and finished her transaction I was next in line to pay with Jessie at the register. I had a question for Jessie concerning whether or not they would be able to install the lamps for me since she did not make mention of it own her own. She preceded to say, "Well that depends" without any further explanation. Her demeanor and attitude was very rude. Her responses the same. I preceded, very calmly at this point, to ask her "It depends on what?" She went into this long drawn out explanation of all different things that could be a reason for or reason against the installment of the lamps. Her attitude was very prideful and condescending.
After I discerned that after all the detailed explanation that she was just going to ring me up, I had to ask her "Well are you going to come look at my vehicle to see if you can do it?" She preceded to ask me "Well yeah if you want me to?" I should not even had to ask. She knew by my prior question that I was interested in having it done their at the store if possible.
We went out into the parking lot where my vehicle was running. Since I didn't know anything about what the procedure was she was going to have to do I asked her "Do I need to pop the hood for you?" That might have been a silly question to ask for someone with any type of knowledge about what was going on, but not from me, because of what I stated earlier. I am not mechanically inclined about anything. After I said that she answered "Why yes if you want me to look at anything." The response was made while looking down at the ground and shaking her head in obvious disgust of the question.
At this point her rude attitude was causing a problem. I have never written a complaint about anyone before, but this was well warranted. She proceeded to look at what she needed to look at and commented on different things. About the only thing I could follow was a general knowledge about the housing and a little bit about how it was set up.
When she saw all she needed to see she started walking back into the store and said under her breath as she was walking off that "the drivers side light would have to be put in by someone else, you could go down to Pep Boys and get it done." We went in the store and she went behind the counter to proceed to ring me up not saying anything about the passenger side light. That was the light that was out when I came into the store. Since she only mentioned not being able to change the drivers side light I asked "Well what about the passenger side light, can you change that one?" She looked up at me tilted her head and leaned in to say "Sir are you mechanically inclined?" She asked in the most sarcastic and belittling way I've ever heard. She went on to say how all the newer vehicles from 2014 on were made in such a way that you had to take so much off in order to work on them. So I said "So I have a older model because it's a 2005 Avalon." She looked at me like I was crazy saying "What?, I've never seen a 2005 made like that." She looked at me as if to tell me no that's not a 2005. I was past fed up with Jessie. In 52 years I have never been belittled as bad as this woman did me in 15 minutes.
If customer service, integrity, character and taking care of your customer matters to Auto Zone I would look into this employee. I will not only never be back into your store at Collierville, but I will let as many people I know in the area about my experience. If I don't get a response that I deserve here, I promise you I will find someone who will address it and handle it as it should be handled.
I will end up by saying I have went into this particular store a couple of different times. The service was exceptional. I don't know the guy that helped me in there previously, but he was very personable and helpful. Quite the opposite of Jessie. I appreciate your concern and am sorry to say that I will never be in your store at Collierville again. In fact this experience has soured me enough to where I won't go to an Auto Zone again!
Sincerely,
Foy Skelton

It really seems like Autozone has a pleg if managers not knowing how to tell ALL The truth But we won't worry I WILL ABSOLUTELY TAKE MY BUSINESS TO OTHER AUTO PARTS STORES.One even came pretty much saying that the fedex don't do there job right that fedex computer don't get updated for orders being shipped said my tracking number was the same and it didn't show a time and date change till a day later when my tracking number is the same and mine changed when the order was canceled But I'll post this the company will take Autozone's numbers out of any of our phones and internet. ENJOY. RON

The worst service I have ever received. The dude left me waiting for 20 minutes for a code read. The dude was walking by me outside taking out trash and it was 8:10, an hour before they closed. When I go back inside the dude asked if he could help me? Like I've been waiting outside and there were NO OTHER CARS AT ALL. I've never had any problems with any workers. When he finally read the code on my car he printed it out and handed it to me and when I asked for an explanation he was very rude and gave me the shortest explanation possible so then I just said thank you and left.

Not really a complaint.i see ads for help wanted on line and on store propertys.i apply but no response.looking for a pt driver position.

I called the autozone store in Rome ga on turner mcall blvd 2 times and was placed on hold for 20 mins each time nobody ever picked the phone back up and helped me. They wouldn't even let me speak when they picked the phone up they just said hang on and put me straight on hold.

My name is Wes calling from Topeka Kansas. Yesterday on N. Topeka Blvd. off Highway 24 I purchased a heater hose for my 95 GMC Sierra and was told that it would be here today the 27th at noon. I called around 6:30 PM to find out they had no idea what I was talking about. I went into get my money back and the part was not even ordered. This is my only transportation and I trusted these guys to have my stuff today. I would highly suggest new management in this place. As of me I will no longer be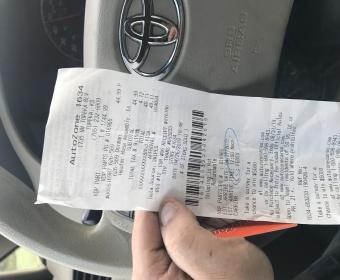 I work behind the Autozone in Indian Land Sc! My husband needed ac parts so I told him call the Indian Land store there really good! He called over customer name Louis Hall ask them to pull two things! I go pick up order they don't have it after 4 hours to pull! They had to call him they forget that's ok but then the guy gives me one item I ask are you sure he said yes! Drove twenty five minutes husband wants to know where is his stuff! Shocker employee half pulled order or did not care after two phone calls and someone asking him! I bragged on the store so I am disappointed!
803-246-3016

I purchased a set of spark plugs office store in Nanuet. They gave me an open box of spark plugs they all look the same replace the plugs in my Jeep the car broke down 5 miles later had it towed the spark plugs 3 out of 6 will the wrong ones the numbers on the plug they look the same but they are not I would like my money back I do not want to see them in that store again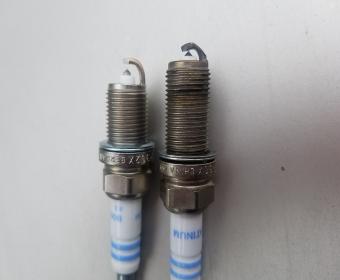 I own an automobile dealership in St Clairsville, Ohio. Whiteside Chevrolet Buick GMC Cadillac. We are a customer of your St Clairsville Auto Zone store. We purchased a starter for a 2012 Dodge Ram 250 which we sold to one of our customers. The customer drove the vehicle less than 1200 miles when the starter came apart and destroyed the engine block. This vehicle was towed into our shop on March 18, 2019. We have filed a claim with your store to replace the damaged engine. We have supplied all of the paper work, broken parts, pictures, and everything else that was asked of us. We have been waiting to hear from Auto Zone regarding the solution since April 1st. I was told today by Timothy Conner, Territory Sales Manager Auto Zone that there is a 30 day period in which you have until a decision is made. The customer has been in a rental vehicle since March 18th, he wants his truck back. Auto Zone is making my dealership and customer service look disgraceful. I begged Timothy to escalate this case before our customer files a law suit against me. Apparently Auto Zone has no process for claims of this magnitude. I need an answer NOW!
If we don't rectify this customer's problem we will all be forced to retain an attorney and in the end will cost Auto Zone and Whiteside Chevrolet a customer and money. I can be reached at 740 695 0211. My Service Manager Bud Hanlin has been working on this since March, he can be reached at 740 695 5123. I will expect to hear from someone very soon.
Respectfully
Ted Z. Showalter
Dealer / President
Whiteside Auto

Edward williams
from Bedminster, NJ
Went for battery swap was told they couldn't install but did for customers before me salesman name Grant Holds store#0166 today 4/19/19

markjwilliams64@gmail.com
Their customer service suckd on Meyer Boulevard.I spoke with to associates,Wed,17.They both knew nothing about abs lights.I went to o rielly auto parts.Got what I was looking for and will install tomorrow.Train your people in all things their knowledge is minimal.

Hello
I ordered an oxygen sensor with autozone on 4-11-19 and I suppose to get it on 4-12-19, but Autozone did not ordered the part for me I went there to pick it up and they told me they do not have the part.POOR CUSTOMER SERVICE THANKS

Allison Wickland
from Inman, SC
I need a manager/ supervisor to contact me by telephone ASAP concerning:
1. My account was deleted for no apparent reason and all of my rewards points are gone. I have made a few qualifying purchases within the last 30 days.
2. An unbelievably obnoxious, insensitive, and totally unprofessional "customer service" experience when I tried to resolve this issue by calling (800) 288-6966.
Thank you,
Allison Wickland

Billy Williams
from Dayton, OH
Nobody knows anything! I was first told my part would be here Saturdayat 1:30 pm. I purposely waited until Sunday to pickup my part only to find out it would be Monday before my part would arrive. It was supposed to be here by 200 pm again now they are telling me it could be at late as 4:00 pm if it comes at all. To be quiet honest theses people at the Savannah TN store don't have a clue what is going on...

Tommy blanks
from Zebulon, NC
I am a car dealer a small one I purchased calls through an auto auction sale I purchased a 1996 Ford Taurus it originated from South Carolina it has an AutoZone alternator that is bad I took it to an AutoZone store here in Henderson North Carolina the number is 252-243 1100 they said I needed the owner to exchange it I do not know the owner as I said I purchased the vehicle through an auto auction I called the toll-free number and held on for 15 or 20 minutes I had asked for a supervisor and as I started talking to someone and it disconnected and I was hung up on I don't think I have to have all that information to it get an exchange for a bad alternator that you sold through AutoZone would you please contact me and also the store to get this Exchange

On numerous occacions you call the damn store and they won't answer. You wait on line for 15 to 20 minutes and they hang up. Is this what customer service is all about? When in the store..you have to wait for ever for a cashier to show up...so you may pay for your items..people get tired of waiting and leave. If this persist.. for get it...this is the Morovis PR store.

The stor located at 2295 Hempstead Turnpike east Meadow closed before the time I been there at 8:50 pm there already closed I saw three guys talking in side the store wait for the time is not make sense.

Tiffany Cole
from North Little Rock, AR
I was treated horribly in this store for being a woman. Not one, but two employees made multiple derogatory comments about my purchases because I "can't just get a man to do it." Including one stating "what the hell are you doing in here?" While the other employee stated "I know, can you believe the shit we get in here?" Followed by the former stating "can't you just get a man to do it?" It was very inappropriate and I was highly uncomfortable for the entire duration. I will never be returning to your business and I will be posting this all over social media and any of your website. I will also be contacting your corporate office. If this is tolerated outright to a customers face I cannot imagine what else goes on in your company.

My first trip to autozone was Thur 4//28/19 and was told after a engine check that I needed a battery, I would have purchased it but they had No one to install it, I then went to Auto Zone in Carson Ca On Sat 3/29/19, and asked if someone could check my care due to engine light coming on I was told by the manager named /wilbur to pop my hood and he would be out there, well my hood was already open so I stayed in lobby at this time only one man was behind me in line, I stood there for 15mins then noticed the man behind me was being assisted outside,I went Outside and told him I was first in line he told me that he did'nt know I was waiting, I went back in and asked the manager and was told he went to lunch. I stood there for 20 mins and by now the store was full. Not only did the manager leave me in the lobby but he did not instruct anyone to help me. I had to go to Compton store which was 9miles away to assist and they found out it was Never the battery but the alternator, I would have purchased something I Never needed. I called twice to regional manager Jesus Barragan and also District manager Henry Velenzuela with VM to each with NO RESPONSE, this is Very unprofessional. I came to Auto zone because i am a single female that does not know about cars and to get a Honest but was just info that would cause a sale, I am very disappointed in the lack of professionalism at this location. It starts from the top and the two Regional and District managers are an indication of the lack of training. It's a sad day when a Co advertizes a service and does'nt try to provide service ,especially to those who really need the help.
Dissatisfied customer
Deborah Jones 310 962 0599

I've been a loyal customer of Autozone for many years but my experience in customer service has been deplorable. The Autozone is located at 5418 Cleavland Blvd. Caldwell Idaho 83607. The person I'm have a complaint about is Luis, he is very rude and unwilling to even ask if you need help. Today I came in to pick up parts I ordered and he just ignored me, I didn't get help, he didn't even offer to help, the store wasn't even busy. I saw another employee walk out from the back and he was Jonny on the spot, saying how can I help you, and so on. This has happened multiple times, and that's why I'm filling a complaint.

Store manager in Bradenton in 57th Avenue I believe his name is John D, not really sure
Was really rude and very nasty, inpatient. I made a purchase at an other location, I paid for 2 items but they only had 1, with my receipt I can pick the other one from that store
He called me stupid, and didn't want to listen to what I'm saying. He walked away from me while I'm talking. I felt really mistreated, I've never been treated that way in my whole life. One of the my worst day. I will never never go that store again.
I hope somebody do something about my complaint.

DAVID BOYLE
from Glasgow, KY
My daughter had a Battery issue with her vehicle and stopped at an AutoZone store in Hendersonville Tenn. He checked her Battery and told her the Battery was bad. My Daughter said she would buy one and the AutoZone person said he wouldn't be able to put the new Battery in the vehicle cause it was raining and also said the Battery is in a bad spot. Well I have worked on that vehicle before and the Battery is NOT in a bad spot to get to. So my daughter took her vehicle over to Advance Auto she purchased the Battery their and they installed it in ten minutes. I called and talked to the manager Randy at AutoZone and told him what happened and he didn't think that was a big deal how his employee handled this. I was shocked when he told me this on the phone. I Told Randy I will get a hold of a DM or talk to Corp about this and Randy then said to me that my daughter could bring the vehicle back he would would replace the battery. I said wow that's funny AutoZone couldn't replace the battery 45 minutes ago but now that I mentioned I was calling the DM or Corporate he can now do this. This is really up setting to me that AutoZone treated my daughter like this in a rough time in need. I spend a lot of money at AutoZone here in Ky I am a loyal customer and I know many Employees here in which they're very nice people and know them by face and name without looking at their name tag. With this being said I know myself there was no excuse for them not to install the battery. The Employee was being lazy and didn't care for a person in need. I hope no other daughter has to go thru this or another person. Shame on Auto Zone.

Ryan cantarero
from Pomona, CA
I returned an item to autozone on the twenty eight of March they said I would be credited couple days later now in its tenth day I haven't got my money bak and now store manager calls to tell me they paid me cash I want my money bak ASAP please can someone see to this being handled thank u I think I've waited long enough

.B Fisher, a 66yr.old female, went into auto zone, on Lee st.Alexandria, La. on 4/2/2019, as I was paying for items, ,I ask did anyone knew a good mechanic, and cornell Nelson, replied he is a mechanic, he said give him my number he off work tomorrow, so I did, I didn't know him but, I thought Auto Zone, was a place, with, respect, integrity honesty, towards its customers, but now I know they have criminals there, this guy could have really killed me, for the $280, he stole from me , he called auto zone where he work, and ask the price of the alternator, they said $209, he said they needed a core charge for the old one, when it is returned I will get my money back, so I gave him $280.,,, he wasn't gone no more then 20 min., he returned, I went in the house, After 40min, he knocked and said, I am done, took old out and put new in,, so I knew it takes longer to do that, I ased, '"Where is the old alternator, where is the packaging from the new, and where is the receipt for it,,, So he said I have to go back to Auto zone where I work to get it, I said , on Lee St.,, he said no, my regular job is MacAuthur dr., I said then I will follow you , I know you lying, that's when he got in his car, and sped off, a high speed chase , I tried to catch him, could have died, he took me on I-49, swerving in and out of traffic, then he took an exit, that's win I lost him and went and reported him at Auto zone on Lee St., he had called my phone, before i got there, and said he had been arrested by police, when I got to Auto Zone told them he was arrested they said , no he isn't, they had him on the phone, he said , he didn't know what they were talking about, he hadn't seen me., but I have it all on my phone , I pressed charges, CPL.JONES, at the City police station called him, trying, to tell him, to do the right thing and give me my money, he lied, said I gave him $120 for his pocket, and services, So CPL. ask him what he did, he said, "I tried everything, and that mot###fu###, wouldn't start! He showed , then he was nothing but garbage unfit for customer service, but you at Auto Zone don't seem to care, he still there,, people say this is not his first time, he been ripping people off and he's a drug user also. I WILL GET MY $280 Maybe more! You allow got him working in customer service, but, he I a criminal! Probably stealing credit card infor, addresses of other seniors, rapist, or capable of doing any act of crime, he solicit in your place of business, did me harm mentally oh, some body gone pay,,, now I have the criminal charges, from police, now I have to do the court papers for small claims court,,, since He work for you, at Auto Zone, someone will pay!
Yall harboring a criminal,,, !!!##
Beatrice Fisher
318-794-5967

Braulio Perez
from West Covina, CA
I was here at the auto zone on Amar and Valinda Ave, I needed a can of Yellow paint, it was busy morning for them, so I waited for about half an hour, I grabbed some deodorants for my car as I was waiting and a ratchet tool that looked cool, When I got to the register I told the gentleman that I needed a can of paint, so he went to get the key and came back and told me that they where missing the key and was going to not be able to sale me the paint, I was not upset at that, what got me upset is that he asked the other staff members and no one knew where the key was, and none of them even bother to help him find the key, there is a lack of team work in this store and I hope something get done, I walked out empty handed, and upset..

Braulio Perez
from Los Angeles, CA
I was here at the auto zone on Amar and Valinda Ave, I needed a can of Yellow paint, it was busy morning for them, so I waited for about half an hour, I grabbed some deodorants for my car as I was waiting and a ratchet tool that looked cool, When I got to the register I told the gentleman that I needed a can of paint, so he went to get the key and came back and told me that they where missing the key and was going to not be able to sale me the paint, I was not upset at that, what got me upset is that he asked the other staff members and no one knew where the key was, and none of them even bother to help him find the key, there is a lack of team work in this store and I hope something get done, I walked out empty handed, and upset..

I bought duralast gold battery it's still under warranty but not accepting because not showing in my phone number I am very disappointed this situation
My question is this what means a warranty why we buy high price with warranty because in future no result
battery have a serial number it's very easy to pull-up and find then exchange it
I hope autozone resolve my problem

Slow slow slow so slow what sad sad day for potential customers, sad sad sad sad !!! .

Phillip Hatchett
from Bedminster, NJ
The young black manger was Nasty and Everytime I go in and he's there his customer service is not at all professional when shop I'm there to spend money, I always ask questions about what I'm looking for he cut you short no answer then when you go on looking he tries to hurry you he at the South Blvd store in Charlotte the 24 hour store he has bald on top little hair onside this happen on 4/6 /2019 8am

In the last three weeks my truck has been broke down twice I have went to your store on Northern and Pablo and both times I've had to walk away it's been the same attending both times he says he's new and all the rest of the people in the store did not help or try to help they sit behind the counter eating food I am on foot trying to fix my vehicle and they are treating me like I am something that don't need to be taken care of a paying customer I was in the day before told I could rent a part and was given a name to come back to I had to get the money up $102 I get the cash go over there the gentleman that I talk to yesterday is sitting right behind the counter he knows where the party is and he let me stand there for 32 minutes with my sister with back damage we had to use her credit card so she had to be there and she's 70 and she was in pain to tears we had to walk out the store that is ridiculous the same employee two different times could not help me find simple parts a tap and die set and a connector for a heater hose At the very least this employee needs to be gotten rid of it's been over three weeks if he don't know the computer system and cannot help customers he needs to be gone there was five customers behind me I said five separate customers waiting and I had already been there 32 minutes that's ridiculous customer service there sucks and I really want a reply on what you're going to do I don't want no money I don't want nothing I want that man gone or an apology or something done this is ridiculous

Debra Davis
from Memphis, TN
My friend purchased a Duralast Battery from Auto Zone about a couple of years ago maybe under a couple of years. I went back to have battery replaced. They had not put my warranty in under my name or number. I asked if they could just check the battery for a number or anything cause I could not afford to buy a new one. They said no we need a number or name. When my friend purchased the battery she indicated that the guy was rushing so you might need to keep up with your receipt because you have a three year warranty. Well I cant find my receipt I've looked high and low for it. What I'm trying to say is so if I had anyone name with a warranty on a duralast battery i could use it because y'all dont have anyway of knowing the battery was purchased from y'all unless it's a name or number with it. It's not a scan code on the battery anywhere that indicates that the battery was purchased. Please help me, I figure out what to do, I've shopped with Auto Zone forever, I'd hate to take my business somewhere else. Y'all need to look in on your store at the corner or Raines Rd and Third St in Memphis it's a hot mess, there where others there threatening to call cooperate the same day I was in the store.
Have feedback for AutoZone?
Thanks for your feedback!
Sorry. Please try again later!