Applebees
Applebees Complaints Continued... (Page 3)
219+ reviews added so far. Upset? Call Applebees corporate: 1-888-592-7753

Lois
from Drexel Hill, PA
We were served our food on institutional baking trays. When I am paying for food I expect it to be served on a plate. I spent $80 and felt like I was in a cafeteria I don't think I will be back.

I have received some gift certificates and paid for service at your various locations in Arizona and Nevada. I am not going to go back again because of what has happened to the quality and service at your restaurants over the last few years! The worst restaurant you have is in Prescott Valley. Your can not go there unless you have 2 hours to spare. It takes a minimum of 50 minutes to get a salad that is probably pre-made and the salads are not all there. The Oriental Salad is missing the crunches and is now less chicken. I was told in the past that everything is now pressured. Things are getting cheaper. My boyfriend ordered a hamburger with mushrooms and cheese with fries.
There is no notification that the mushrooms are inside the hamburger. They do that so you don't get more than a half of a mushroom at the best inside. Things are getting cheaper and cheaper every time we go. The burger is smaller and it cost twice as much as Culver charges and Carl's Jr we can get two double burgers for 5.40 including tax that means we can get 4 burgers for what you charge. I am also upset with the management over at the restaurant. He doesn't even apologize for problems and I ordered a soup and salad all you can eat and the waitress didn't even order the soup and we had to wait about an hour for the food. I have been at other Applebees in Phoenix were you wait an hour and a person who came in after us got her steak before we got our first salad. The long waits and the quality and quantity of the food has gone downhill.
Please have someone check these things out or you will go out of business for sure.

I am very upset Jana was the worst server I have ever had, I spoke to Michael the manager.. I have been in customer service for 33 years and I approached her by name told her what we wanted to drink, bring that it us Superbowl Sunday, I chose your restaurant to eat at and got the let down of my life... I am appauld of the serve and it was totally unexpected and the table across from me felt the same way...

Karen Deen
from Hobbs, NM
We ate at the Hobbs New Mexico restaurant recently and received the worst service. The server started out good by taking our drink and food order. When the appetizer arrived he put it on table and walked away. We had no silverware and no napkins. We tried to get his attention numerous times but to no avail. He would look our way and then turn around. After we were through without napkins and now no drinks left we still tried to get his attention. At this time our food arrived and we asked for silverware and napkins and the manager. After about 5 minutes looking at our food we got our silverware and the manager arrived. He said he would get us another waiter. At no time were we offered anything for our trouble and we were very discouraged with the service!

My friend and I went to Applebee's for dinner about 4:30. We politely asked the waitress to please turn down the music which they did . Then within 2 minutes it was louder than ever. The manager Nick came over and asked how everything was and we told him about the music. He said it was him who turned it back up. He said he would turn it down that he turns it up for the younger crowd. We'll excuse me I'm 62 yrs old and was there with my friend who has been having serious health issues,she finally got to get out of the house to meet me for dinner.
Well we had to leave because the music was back up just as loud as before. As we were leaving another table of people were complaining about the music and I said "good luck" we asked three times including talking to the manager with no luck. Needles to say we will never return to any Applebee's I suggest you change your music policy or you will go broke.

I very rarley eat at Applebees. Recently I went to the 508 Howe Rd , Cuyahoga Falls, Oh restaurant .. 04/02/2014. I ordered the Oriental Grill Salad. The sald appeared to be one of those bag salads chopped up with a bag of coleslaw ,minimal almonds and very small amount of oriental hard noodles and of course chicken on top. I was disappointed in the meal. Applebees is not somewhere I plan to revisit.

Took my family to lunch – it was my daughters birthday. Were seated at 2:00 pm at the Missoula MT location. At 2:22 we still had not had anyone approach our table to offer water or anything at all. We eventually got up and left – went to another restaurant and they got the c-note that day. The restaurant was not busy – about 30 empty tables and no one waiting yet two people were cleaning a table right next to us and two were standing by the kitchen area chit chatting as we left. Was a real disappointment and won't be going back there again – especially since it was her birthday.

I order the Savory Cedar Salmon meal on 3/28/2014 and being a very loyal customer to Applebees I was very disappointed. The postion size was much smaller then it should have been, there was almost no vegetables., and the vegetables there were , were of very poor quality. I was greatly disappointed and upset esspecially since the meal cost $13.00 and was no where near worth that amount of money.

Last night 3/22/14 I ate at Applebee's in Wharton N.J. near the Rockaway Town Sq mall. It was my birthday dinner out with my wife and 2 girls, I ordered the 9 oz. steak with shrimp parmasean. My wife ordered the 9 oz citrus lime steak, when the meals came out it was clear my steak looked like a strip of steak about 4-5 oz. and my wife had a steak approx twice the size (it was dramatically bigger). I called the server over and he apologized but could not explain why it was so much smaller. Also the meal came with mashed potatoes and broccoli, half the dish was covered with broccoli!!! I never seen so much broccoli on a plate before, it is my opinion they did this to cover up the undersized piece of steak they used. This is misleading and in my opinion stealing! They charged me for a 9 oz steak but clearly did not cook a 9 oz steak!!! How do they get away with this? I even complained about it and showed the server the difference!!! I spent $150.00 for dinner or all of us and got short changed on my birthday! Needless to say I will not be going back to (which was my favorite) restaurant again. We drove from Pennsylvania to New Jersey just to go there since there are none anywhere near us…just to have a terrible experience. Perhaps this won't matter but at least I had my say and if I am complaining maybe more will and something will be done!

Me and my family went to Applebee's in Florence, Al 35630 need less to say our food came out wrong. Sent my husband's 12 oz No strip back because it was wrong and it came back like rubber as if they put it in the microwave too long. My crispy orange chicken was cold and the vegetables was still completely raw. We wasted $75 on this meal in which I personally feel we could have went anywhere else for this kind of terrible food and service.

I was having a late dinner at the Applebees in st. petersburg, florida. 2901 66th street north. I was just finishing up when i noticed the tv positioned right above my line of sight was showing a sports medicine show which involved showing 3d view of the shoulder, the bones, tendons and muscles and then was about to show a video on a surgery. this appalled me and made me get up to pay my bill where i didn't have to look at it. i already asked a waitress to change the channel but the damage was done, my evening was ruined, the taste of the food turned bitter in my mouth and i felt faint. i told the manager but he didnt sound too sincere or empathetic. he only said he was to blame. i told him no, its for who ever is in charge of the tv and you to be aware that its not appropriate material for a bar or restaurant. and it isn't maybe for a gym, or doctor's office. but not where people consume food.

On  3/19/14 my son and i went to eat at 6:40 p.m. the apple bee's close by our house in port richey FL. yet it was very crowded and busy we asked to sit outside and got seated right away. as i am sitting there for 20 plus minutes, no one came to ask us if we were ready to order nor did they as is we would like a drink, 2 other tables got seated outside around us and the server was right there asking them if they wanted drinks i sat there and waited finally i got angry and just left i don't know why i had to wait 20 minutes and still no one acknowledged i was sitting there with my son. this is a poor way to service people i won't be going back to that place again. i decided to go to a better restaurant who has customer service souix city in the same parking lot. apple bee's needs to realize that first come first served process. this was ridiculous i will not be coming back.

Today my girl friend and i went to dinner at your establishment, even though it was a friday night and it can be expected that service might be a little slow due to the high volume but what we experienced was almost nonexistent. Our server walked past us at least 3 times saying she would be right with us before even approaching us. We both ordered steak, neither were cooked right and the food was allover just lacking in expectations for us. We did mention the mistake but by then we were fed up with the lack of good service so just took the bill and left. Upon ariving home, my girlfriend was sick from the food. I would not give this particular Applebees a good rating.

Went to Applebee's-Texarkana and sat in bar area. Everyone from the bartender to an assistant manager saw us sitting at the table but no one even bother to serve us. After waiting more than 5 minutes and no service we left. There were more employees than customers at the time.

I took my husband out for his birthday this past sunday march 9,14 and we went to the applebee's in el dorado ar. well we ordered the new teguila lime tango chicken with shrimp well there wasn't any shrimp and it didn't look anything like the picture on the menu much less taste like anything good. it was just globbed on the plate and sent out. maybe a tablespoon of rice and some green sauce. it was awful his steak wasn't done like he asked and no potatoes with it just some peppers. i'll never eat there again. everytime we go in there the music sucks and the service isn't very good. I also don't like to be put behind a screaming kid. makes for a miserable time. maybe you can do something about it.

My family went to the Applebee's in Dawsonville, Ga. yesterday. Our service by Jason was very poor to say the least. I had to ask twice for our water glasses to be filled by other servers. He was no where to be found. Our nacho chips were dripping in grease. We asked the manager for more chips and he replied "that is just how this batch is. We would have to choose something else." I have been to other Applebee's and to this one and this has never been as issue before. The food was just ok. nothing special. We had the talipa which was very small and with no flavor, chicken fingers and fries which I counted the fries. 10 to be exact. It was just a very poor experience and we won't be back there again. Should have been a clue when the restaurant was not very busy on a Sunday afternoon.

Went to the Applebee's on leestown rd and got the worst service. We never got our drinks and the appetizer we got was cold. People who came in after us got there drinks and we still never got our drinks. The manager didn't really seem to concerned either, so we left without paying and never received our food. I will never go back there again. The waiter was still trying to charge for our cold cheese sticks also. Very poor service.

I went to the Applebees in Burleson Texas at 1:30am. Which is 30 minutes from home, the door said open til 2 but when we got inside they said they already called last call and there was no food!! I have never been to an establishment that turned away customers 30 minutes before they were suppose to close! I don't know who runs the show over there but I'd like some answers! That was not professional by any means!!

I don't eat at Applebees anymore, not since the last time I ate at that pathetic establishment. The food and menu sucked, the preparation was usually poor, and the service very uneven the last time I visited. The managers were a bunch of "yes people, " who had no power to change anything including how their employees did their jobs. I kicked that chain to the curb, and am glad I did so. Applebees is absolutely one of the worst mid-priced chains IMO, and I will never eat their again.

Billy Brice
from Sumter, SC
Went to Applebee's in Sumter SC. On 81718 waited twenty minutes for our appetizer was told four or five times food was on the way after an hour and fifteen minutes no food we ask our waiter to charge us for what we had eaten he took my card but came back to say no charge an outher couple across from us got the same type service the manager came with their food as they were getting ready to leave told him they were leaving also without eating several other tables had the same experience we had been at this same location before and the same thing happened. We will not go back to Applebee's ever again all the manager could say was im sorry the food is good if you can ever get it.please address this problem or you might not have anyone there to keep the doors open

Cheryl Hicks
from Macclenny, FL
My husband and I went to the lane ave in Jacksonville , fl location on 7-31-18 @ approx. 7:30 pm , We walked in the door and it took several minutes for us to be acknowledged , close to 10 . Then when someone ( a young male ) seated us we were never helped. We saw 2 waitress helping tables in front of us as well as beside us who never even made eye contact . We were never asked so much as even what we wanted to drink . No one helped us at all . we waited for more than 15 minutes and got up and left. I had not gone to this location in several months and could not believe how it has gone down . I feel it is important for you to know . I will not go back to this location . Felt very in wanted.

Stacy Jones
from Suisun, CA
Purchased 2 Riblet Platters 1 Won Ton Taco. Spent over 37 Dollars. Ribblet platters had two types of French Fries Large shaped fries and fries with potatoe skins on them and skinnier then the other. Both fries were hard although slightly warm very old almost stale. But the worst is the Large shaped fries has what appears to be wiped off ketsup. Frys without ketsup were strategically placed ontop to hide the bottom ones which were discusting. My won ton tacos 3 out of 4 were so soggy and mushy I couldnt bring myself to eat them. The riblets with the frys with ketsup on them are so charred and burned the inside of most of them were like jerky. It is appears this food was left over from someone elses plate and scraped into togo containers. This is the second time I have ordered and picked up that the won ton tacos were awful. I have tried to call them to complain 3 times and all three times they immediately put me on hold and dont come back to the phone. I live right accross the street from the Solano Mall where Applebees is located but I am handicap and cant just keep running over there. I have saved this discusting food and cannot eat it. they are not busy they had only two people at the bar and two tables with customers. Please do something about this I am very upset that I cannot eat my food because it is so discusting!
Stacy Jones
707-635-3318
SGowJones@outlook.com

Sheronica McIntyre
from Chicago, IL
Attended an Applebees in Wauwatosa Wisconsin when a server brought me brisket tacos with no lettuce (in which it didn't come with). I politely ask the waitress if she could request for lettuce considering the tacos did not come with it. She responded "Sure" and I responding back by telling her to take her time considering at the time she was the only waitress. She finally bought me back the lettuce 20 minutes later (which was fine considering that she was busy and thee "ONLY WAITRESS) which I waited patiently. Literally there was "ONLY" one leef of lettuce on my plate. I walked up to the back door where they prepare and cook the meals and knocked! As I look back there, there was a mid age man in his 40's / 50 cooking and another younger guy that look like he could maybe be in his early slash mid 20's pushing 30 maybe even. When the young lady stepped out from the back I asked her if I could have more lettuce. When she completely stepped foot back where the two men were preparing food, the black guy in his 40's/50 replied to her by saying,,,"They better be happy with what they getting because it's free"! At that point, I'm looking at him actually slap the lettuce on the plate with no gloves non what so ever. I politely pushed the door open and replied back by saying,,,, " Excuse me sir, I'm not happy considering I'm paying and your not wearing gloves "AT ALL"! He said,,,, "Well, my hands are clean if that's what your asking"! I was completely turned off at that point. I did not in fact, take any of my food in a box to go. There was basically some of the fries left (in which I had eaten), and two of the tacos left out of the three that came with the platter. I ask to speak with the manager (Elizabeth P manager on duty) at that time. I explain to her how the man in back (man in his 40's/50) said what he said, with not having any gloves on touching vegetables like that,,," Mind you", I am a "Nurse" where I deal with Mursa( Not washing hand infection/ caught from direct surface contact) and C Diff ( disease from not washing hands). Elizabeth didn't really seem liked she cared so I just stopped talking and walked out. I did thank the server( multi tasking from bar to tables, black guy in his twenties or mid to late twenties) and the original waitress ( in her early twenties). Store Address 6750 West State Street, Wauwatosa, Wisconsin......,(414) 777-1430. The Time was around 8/8:30.

BARBARA JANIK
from Lee, MA
I had all the ribs you can eat,it was horrible all bones.manager came over and ask how it was I told him it was terrible and the fries were cold.your adverting on tv is what brought me there for the ribs and the manager brought over the chicken fingers and those were just as bad. I don,t think I will be going again.i also told my friends and they thanked me for telling them.they said will steer clear of your restaurants

Ano nymous
from Silver Spring, MD
Anonymous365
SUBMIT A COMPLAINT
Employees Applebee's Restaurants Customer Service Everyone
Applebee's Restaurants / Everyone
1
Plainville, CT, United States
Add a Comment
Contact information:
Applebee's.com
When we first arrived there were at least 4 employees outside in the back area smoking what smelled like marijuana. They were in the back near the back door so we assumed they work there. We go inside it took awhile to get seated and then we were greeted by our waitress Iris who was clearly intoxicated she kept repeating our order to us over and over and could not write it down correctly. She came back with our drinks and spilled the Sprite on the floor near our table. It seems like your location has a problem with employees using drugs and not being proffesional. Our experience was not a good one for the second time we visit your establishment. It's close to home and we enjoy the food but the service and the people not so much. If you don't I think you should run drug test on your employees because it clearly looks like this is out of control. We will not be returning there ever again.

Raymond Thorne
from Smithfield, NC
You have 2 young ladies that spoke of a customer. The young ladies spoke to each other about the customer and the customers wrk information and home information was given out.If that customer is hurt or approached in any matter this will become serious.1 of ur employess given the information the young man said name was Angelica.People come to enjoy a meal not to have there personal information given out.

James
from Indianapolis, IN
Ordered a slab of ribs for dinner waiting over an hour waitress brings my meal my slab of ribs is cut into 4 parts I tell the waitress I ordered a slab not for rib parts she says I will get the manager manager comes 10 minutes later and I explain to her I ordered a slab of ribs not 4 rib pieces she said well just taste them I promise there delicious I said I'm sure that are I want to cut my own meet she continued to try and get me to try the ribs I told her it is not a question of the ribs being good or not I'm sure thay are I want to cut my own meet she continued 5 to 6 more times to get me to try the ribs when I refused she got upset with me so I waited an hour for a meal and went home hungry I'm pissed this was your logansport indiana Applebee's 7/4/2018 at 5pm if I don't get some kind of response or comp u just lost a very good costimer

Carroll Gardner
from Winter Haven, FL
On the evening of 5 May while dining at the Applebee's in Winter Haven, FL. I took a fork full of coleslaw and while chewing I felt a pain in my mouth. It was a metal object that broke my denture and cut my tongue and the rough of my mouth. I informed the Manager (Joe Casamano) of what happened and he told me that the metal object was part of an ice cream scoop. He apologized, offered me a free meal, and filled out an incident report. He said that he would contact his District Manager (Andy) and that I would be contacted. The following Monday I was contacted by an insurance agent (Mark Rice) but was unable to talk because I was driving so he said he would call back later in the day. Mr. Rice didn't call back so a few days later I called him but he was unable to talk at the time. Again, he said he would call back but to date I've heard nothing. My case # 9510139061. I would like someone to contact me on this mater. I can be reached at: (863) 604-3941 or (863) 224-0692.
Sincerely, Carroll Gardner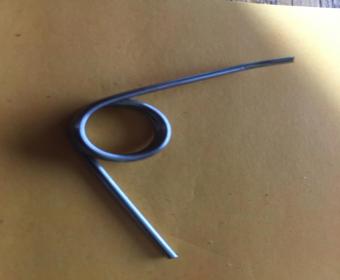 Gloria Madrid
from Pueblo, CO
I recently took my husband to Apple Bees for Father's Day and received bad service. I completed a survey and did not get a response from Apple Bees. I have always loved Apple Bees, and when I am taken out or special hoidays, birthdays always go to Applebees. But it seem Apple Bees does not care about customers. If you care my email address is gmadrid0527@gmail.com Gloria Madrid

Harold Miller
from Las Vegas, NV
My wife and I went to the Applebees in Las Vegas on Decatur and Charleston Blvd. The service so bad we couldn't even eat our food at same time.That's how far apart it was served to us.

Thomas Griffis
from Raleigh, NC
I ate at Applebee's in Williamsburg, Va. while on vacation. 1640 Richmond Rd.
After coming home and going thru my receipts, I noticed that I was over charge for service.
Date--06-11-18---08:26 PM
Guests 2 TB#66 Duran T (server)
check # 6231-993569
I was charged for 3 teas but only ordered 1 tea. (overcharged for 2 teas at $2.99 each)
Enjoyed the meal and service.
Went back two )2) days later, 06-13-18---08:37 PM and had same server check # 6231-993873 TB#65
Enjoyed meal and service and have no issues at all. I would like to be compensated for those 2 teas.
I eat at Applebee's in Raleigh NC where I live. 919 8283970 (golfpro@bellsouth.net) Appreciate a response. Thanks

Donna shore
from Woodbridge, VA
I had an issue with food ask to speak to a manager and the manager Brandi came over to the table. She was very unprofessional and rude. She should not be in costumer service at all.

Sherry Cook
from Santa Rosa Beach, FL
Applebee's in Moultrie Ga
Every time we go the service is terrible . Decided to take the grandkids out went to Applebee's to give it a Nother try we were seated not that busy it to 8 to 10 minutes before the waitress came to the table to get our drink order we ordered our appetizers and food still no drinks got our appetizers no drakes finally got drinks and or food arrived to the table. The waitress never came back to the table to check on us the kids had no refills had to flag down other people toget us something .the manger cam to the table not helpful at all
(He was a joke) the bartender only works the bar if you order a drink it takes forever and then she yell across the restaurant if you want your drinks you need to bring me glasses because I am not going to get them for you
(My husband ordered a beer it took until we got our food ) we love to eat at Applebee's when ever we travel . Y'all need to send someone to go eat and just watch the servers and especially the manager .I was a waitress for about 10 years never in my days have I ever seen such bad service . I will never go back (and this is not the first time this has happened ) to Applebee's in Moultrie Ga until it improves
Thanks so much
Michelle Cook
Moultrie Ga

Grailing Brown
from Sheboygan, WI
My check # 247-238811, location: 526 S Taylor Street, Sheboygan, WI 53081. Half price appetizers, the cheese sticks were under cooked. I sent them back and the order still came back under cooked. Another customer sitting at the bar said he had the same complaint. Server stated the item would be removed from my check. I ordered something else. The waitress ran my check for me and I found the item was not removed. Bartender stated that there is nothing they can do once they ran or put through the bill. I would have pay the full amount. I generally like Appleby's and eat at your restaurants several times a month (8-10) average check $20.-30.00. I am disappointed in your service a lack of attention to food prep even after it is pointed out. I will not be back! Texas Road house has better quality control over food preparation and follow up with the customer.

David Johnson
from Chicago, IL
Visited Applebee's store 3/29/2018 at around 610pm. Store on South 3rd st in Terre haute Indiana. Always took advantage of your great deals and discounts. But on this day I order your $8 whisky burger. The burger was flat as a pancake! I also heard from a few neighbors that they received the same quality hamburgers.. It was as if they were in a hurry for time,and smashed the burger so it could be done in the 4 minutes it took to receive it..Therefore please check into this before u lose many dedicated customers.. Thanks for your time

John Miller
from Accord, NY
Lost a hour and a half of my life at the Apple bees on North Rd in Poughkeepsie. Got there at 7:10 PM and was seated. Waitress came over, we ordered 2 waters and 2 for 25.00 meals with boneless wings. Simple and we do it often and we did not take time to decide, we knew what we wanted. 25 minutes later our boneless wings come and 40 minutes after that our meals came. Called manager over and said we've been here an hour or more and our food did not come, We were getting tired from just sitting, She said foods were there but no one picked up and it appeared dry from just sitting there and they were going to re-heat our food and it will be out shortly. Food was OK but we waited so long for it that we lost our appetite and it was getting late for us to eat a big meal so my wife packed hers up. The manager knew we were not happy so she compensated us by giving us $2.50 off a $25.00 meal / 10%. I feel a good manager would have compensated the whole bill, Tell us she was sorry about the mix up and to come back and try us again. Lousy manager, Lousy Restaurant, I will never go back again. Can't afford anymore than 2.50 to keep a customer and I go there often, Then I can't afford to spend a hour and a half waiting for a simple meal. $2.50 big deal, Losing many customers as they read this. Nop wonder stores are closing

Sharon Snow
from Norfolk, VA
I ordered curb side pick up today which was 2 chicken oriental salads with2 side salads 2 for $20.I picked them up and they forgot the side salads and after waiting for them i got home and foynd the oriental salads containers 2 thirds empty.No lettuce to evencover bottom of container.We added the caeser side salads to it and tasted like crap.VERY DISSAPOINTED .I love going twice s month to the Laburnum Ave. Store and nowgoing curb side.but feel cheated today and may not go back.It wasin Richmond Virginia.

Mark Reynard
from Grove City, OH
You have been advertising for some time now, the return of riblets. I am in central Ohio and as of March 13th your restaurant's don't have them yet. How can you advertise their return and not supply the product. Get your act together or you may find customers going elsewhere.

Deborah
from Richmond, VA
I am notifying you of the unfair treatment I received at the Richmond, VA Applebee's located on Laburnum Ave. On March 6, 2018, I entered he restaurant around 5:15pm to join a number of friends at the bar. We were all conversating, laughing, and joking with each other for hours. I personally remained civil and in a good mood. Towards the end one of my friends offered to buy me a drink. During that request the bartender ' Will ' replied that I could not receive another drink. At that moment I thought Will was joking, but that was not the case. I asked him why and he ignored me. The gentleman that was buying asked Will repeatedly to give him a reason why I could not receive a drink. Of course Will ignored him also. At that time I went to contact the manager, whom I believe to be named ' Tiffany.' When she came out o the bar area she agreed with Will, which totally baffled me. Numerous people at the bar were shocked and concurrently stated that I had done NOTHING wrong. Will and Tiffany were bombarded with complaints by numerous patrons because of the unfair treatment I received. We then ALL left to go to a competitive restaurant. Applebee's permanently lost seven regulars whom were future paying customers that day! As a manager Tiffany is bad for business if she sides with a poorly performing bartender. I was in complete control of myself and did NOT disturb other customers. NO REASON FOR THE EMPLOYEES NOT TO SERVE ME, unless providing bad service is Applebee's mission. Others are willing to be contacted as proof of the incident.

Deborah
from Richmond, VA
I am notifying you of the unfair treatment I received at the Richmond, VA Applebee's located on Laburnum Ave. on March 6, 2018. I entered the restaurant around 5:15pm to join a number of friends at the bar. We were all conversating, laughing, and joking with each other for hours. I personally remained civil and in a good mood. Towards the end, one of my friends offered to buy me a drink. During that request the bartender 'Will' replied that I could not receive another drink. At that moment I thought Will was joking, but that was not the case. I asked him why and he ignored me. The gentleman that was buying asked Will repeatedly to give him the reason why I couldn't receive a drink, of course Will ignored him also. At that time I went to contact the manager, whom I believe to be named 'Tiffany'. When she came out to the bar area she agreed with Will which totally baffled me. Numerous people at the bar were shocked and concurrently stated that I had done NOTHING wrong. Will and Tiffany were bombarded with complaints by numerous patrons because of the unfair treatment I received. When then ALL left to go to a competitive restaurant. Applebee's permanently lost seven regulars whom were future paying customers that day! As a manager Tiffany is not good for business if she sides with a poorly performing bartender. I was in complete control of myself and did NOT disturb other customers. NO REASON FOR THE EMPLOYEES NOT TO SERVE ME, unless providing bad service is Applebee's mission.

Margie marranca
from Whiting, NJ
We went out for dinner tonight at Applebee's in Manchester, nj and we're totally disgusted with our service and my meal was bad. I ordered the 6 oz steak and asked for it to be cooked medium. I also asked if I could get an order of your crispy onions. Well my steak was raw and the onions were fried onions. I asked our server Emily to bring my steak back because it wasn't cooked and she asked me if I wanted it more rare or more cooked!!! I can't believe she even asked me that. I obviously told her I asked for it to be cooked medium and wanted it cooked more since it was rare. I also told her that they gave me cooked onions not the crispy onions. She was completely unaware of what I wanted. I had to ask another server to tell her what I wanted with regards to the crispy onions. What topped the night off was the server asked us mid way through our meal if we wanted dessert or coffee. It took me by surprise because we were still eating our meal when she asked us about coffee or dessert. At the end of our meal I asked to see the manager. I explained that I found it rude that we were mid way through our dinner when the server asked if we wanted dessert or coffee and is response was that this is a new initiative by corporate. I quickly told him that I think it is a rude and stupid idea and if this is how applebees wants to treat their customers then I will not be patronizing this establishment and neither will any of our friends or family.

Because of work we decided to visit applebees for our valentines dinner on 2/13 instead of 2/14.....we arrived at 5:50 pm......were seated and the beverage order taken.....when the waitress came back at 6:02pm we asked for the half price appetizzer and was told no it was after 6:00pm.....no exceptions.....I explained that we were seated before 6:00 and she came back at 6:02 but to no avail.....because this being "our" valentines meal I didnt want to cause a big deal etc......and then the burger I ordered did not have the tangy bbq sauce on it as in the description either......of course I didnt realize that till half way thru it when the wife asked me how the bbq sauce was.....that I didnt mention figuring it would be a waste of time after the 6:00 problem....please respond... Thanks

Mark Slade
from Augusta, GA
I attended the applebees resturaunt on 2125 Windsor Spring Rd, Augusta, GA 30906. I sat at the Bar to order my lunch and have a adult beverage. The bartender who seem to be occupied with laughing and joking with her favorite customer finally walked over after roughly 5 minutes and asked if I needed anything. I asked for a menu and to start a glass of ice water. Oh let me say also that the bar were I was sitting was wet and still had dirty dishes on it while she talked. Finally after another 6 or 7 minutes she returned and I ordered some wings as a appetizer and a shot of crown royal. After I received my wings they were cold. I never received my shot and the managers who I tried to get there attention (2 of them) were too busy watching the basketball game on the TV. I politely paid my bill and left. Very disappointing and I have been a loyal customer as long as I can remember.

Rafael
from Lake Hiawatha, NJ
My burger was undercooked I dealt with it. I didn't want to make a big deal out of it, but as I was eating, I noticed a long strain. A hair in my burger. I would have returned it for a new one, but I lost my appetite and didn't find the need to. I'm a huge fan of the applebees franchise. I've been coming to you guys for years. But since I moved to the Parsippany area. I've been unhappy with the service they're providing me.

Cindy Wynn
from Virginia Beach, VA
Just watched a video where African American ladies were being racially profiled on the word of a server who was not for sure if these were the people who skipped out on a meal the previous night.The incident happened on 2/10/18. Not all black people look alike and to not have definitive proof that these were the young ladies was racist. I nor my family or friends will not eat at Applebees ever again. This is not acceptable.

Mel Boettner
from Barberton, OH
If I could give zero stars I would. Placed order online on 2/4/18 to be picked up at the Beechmont Ave Applebee's in Anderson Twp Ohio. Paid my $51.00 for the order and was given a pickup time of 17:34. Arrived at Applebee's pickup at 17:30, called into restaurant at 17:33 to let them know I was out there, Bri answered and said we'll be out in a minute then hung up...no customer service skills what so ever. 17:46 bill was brought out with a milkshake, I was told they were packing up my order and he would bring it right out. 17:57 my order was brought out he explained that they gave me new French fries and added extra ice cream since my desserts were made first and they were melted. I checked the order, an entire meal was missing including the drink. I went into restaurant (which what is the purpose of the curbside service) asked to speak with a manager, they pointed to a man sitting at the bar drinking with a customer in plain clothing (jeans and a blue striped polo type shirt). He acted annoyed that I had a problem I wanted him to deal with, I proceeded to explain the problem, he went through my bags and asked what was missing. I showed him the receipt and told him which meal was not there. He sighed loudly and went to the back to get my order, before he left I asked that they remake my milkshake since is was just milk now, he clearly showed by his facial expression rolling his eyes that he was not happy about having to have the milk At 18:10 I left the restaurant with my order, before leaving I asked Linden the manager if he could please give me the corporate office's phone number. He threw his hands up and said he would see if he can find it. He never came back so I told the person behind the bar I would find the number myself and I left. He gave me a $20.00 coupon that I will never use, my order in my opinion should have been complimented by this manager and removed from my credit card. That is customer service, not the rude, ignorant behavior that Linden displayed towards me. Once home all the food was cold and the desserts laid in a river of milk from the melted ice cream.

Ann Stewart
from Mt Pleasant, NC
Me and my family went to Applebees in Lancaster SC on Feb 3 2018 my daughter food was not done and they changed it the burger she order was not done my husband and my food was cold so what can we do to resolve this

Melissa Otero
from Springfield, MA
Hello,
I wasn't sure who to complain to but i hope this reaches someones ear. I have been a loyal customer of applebees for years and i never really choose anything other than steak or my repeated dish of three cheese chicken penne now i come to applebees to hear that applebees has now changed its pasta from penne to cavatappi. I have never once in my life liked this noodle! all the pastas on your menus all over Applebees has changed i politely asked the waiteress if this pasta can be changed and they had a fit stating they no longer carried penne. I am downright outraged that i now cannot have my penne because applebees decided to save themselves a few cents for some damn noodles! This was my second attempt as i never thought applebees would have a fit over changing a noodle let alone stop serving bread. I am sending this to let you guys know if you dont stop messing with applebees menu you WILL LOSE A LOT OF LOYAL customers who've been buying from your restaurant for years. You already lost one loyal customer how many mkre will you keep pushing out the door? im taking my business to olive garden as now i can no longer order my favorite dish from your restaurant! I expected better from this restaurant now it has just downright become an embrassment and food has become incredibly disappointing. I will not be returning to any applebees restaurant until the menus are resolved.
It doesnt even taste the same anymore. Wait until loyal customers start noticing the changes and their favorites and start walking out. My all time favorite restaurant and dish entirely ruined thanks a lot to whoever thought changing the menu wasnt a big deal. The customer is always right think about it before you keep changing our menus! #GoodbyeApplebees

TINITA PARHAM
from Mableton, GA
To: CEO of Applebee's Restaurant Chain
From: Tinita D. Parham
Re: 12/30/2017 Visit
Date: January 12, 2018
Greetings,
I am writing to express my extreme displeasure concerning my recent visit to Applebee's in Douglasville, Georgia. On December 30, 2017 my family, a party of 25, celebrated my great nephew's second birthday. The restaurant was notified days in advance as well as the day of the celebration concerning the large party in order to make sure that the restaurant was ready and prepared in advance. The restaurant was still not prepared and the majority of our party, with a few slow pokes, was on time. Even though we waited over an hour to be seated everyone was in a high celebratory mood. People drove hours to be at Applebee's at that particular time for one specific purpose.
Once we sat down we were greeted from a vibrant hostess. Although her demeanor was bubbly we were shocked by how she represented the Applebee's franchise. She wore a necklace with big bold letters NASTY. That was extremely distasteful, but not enough to make me take the time to write this letter.
The issues began after the orders were taken. It took a long while to get the appetizers. Since we were all socializing and wishing the birthday boy happy birthday we were not yet annoyed, irritated, or dissatisfied. We were taking that time enjoying one another and the reason for the gathering.
The wait between the appetizers and the main course was ridiculous. It took about an hour and a half after the appetizers before we got the main course brought out to us. Prior to this, about 45 minutes after the appetizers, I personally went to the waitress and asked what the holdup was because everyone was getting upset at this time. She informed me that the food would be out within the next five to ten minutes. I let everyone know to only become a speaker of non-truth. About 20 minutes later I went to speak to her again. At that time she informed me that it was taking so long because of the number of people in our party and that they were trying to bring everyone's food out at the same time. A red light immediately went up because it did not seem feasible that they would be able to get everyone's food out at the same time with the same quality.
I mentioned my concerns to the waitress. I asked her if they could bring out the food as soon as it was up because I was worried that some of the food would be cold. She was adamant that everyone's meal would be hot, so I went to notify everyone once more of the holdup and what she had stated.
When the food came out only two people had hot food. Some people had slightly warm food, but the majority of the food was COLD just as I suspected it would be. I was extremely upset. As the waitress was passing by I informed her that my food was cold. She rudely barked at me that it couldn't be because she just brought it out. I looked her in her eyes and asked her not to argue with me and told her that I would like to see the manager. I even mentioned to her that the guest of honor did not receive his food at all. She literally rolled her eyes at me and walked off. We had to feed him from other peoples' plates …. LUDICROUS!
After five minutes ……. no manager. After ten minutes ……. no manager. After fifteen minutes ……. no manager. While I waited on the manager to come the waitress went even further with her unprofessional display and rudeness. My cousin, his wife, and two children were sitting directly behind my table. She spoke loudly as she uttered that people did not know how hard it was to be a waitress - it's not easy; I wish that some people could be a waitress for a day and see how it is. I could not believe what she was saying and I knew that she was speaking indirectly (but directly) to me.
I then took it in my own hands to speak to the manager myself. I walk to the bar and asked for her. After explaining to her the situation and that I did not want my food she was of little to no help. She acted as if she was scared of her waitress instead of being in charge of the restaurant. She apologized for the waitress's' behavior, said that she would take care of my bill, and disappeared.
Everyone was trying to JUST LEAVE! We wanted to settle up our debt and get out of there, but that too was an issue. Although we notified the waitress during ordering that we would have separate checks it did not mentally register with her because she did not comply! The waitress did not know how to separate the checks after placing everyone's meal onto one check. It was a mess! We were held hostage for over an hour to just pay the bill (LITERALLY – NO EXAGGERATION)!
About 30 minutes into waiting I went to look for the manager again and informed her that I had to go because my daughter had to be a work shortly. She was once again NO HELP! All she could say is that we had to wait until the waitress could figure out how to separate our checks. This was beyond UNACCEPTABLE! Management had no answers, solutions, and could not quickly resolve a simply payment issue. I couldn't believe it. I could not believe that this was who was hired to run and make decisions for the restaurant. It was UNBELIEVEABLE!
At this point the waitress had sat at one of the tables in our party while she did her job of separating the checks – EXTREMELY UNPROFESSIONAL. I could not believe she sat down with us as if that was acceptable. The manager must have saw this as an acceptable practice. Although she did not sit with the waitress she did stand behind her leaning on the wall looking as the waitress shouted out who ordered such and such. PREPOSTEROUS! I could not exit there fast enough!
After purchasing four 2 for $25.00 meals, having three of the four meals cold, and receiving the poorest service that I have ever received only $8.00 was taken off my bill (and I had to pay my bills separately due to the lack of expertise). I asked the manager for the district manager's number. She literally disappeared AGAIN. The last time that I asked she still would not give me a phone number she yelled across to me from the register that I could look on the receipt for a number to call. I COULD NOT BELIEVE IT, but I should not have been surprised. The whole evening dealing with the staff was a DISASTER!
Unfortunately, I feel ill and could not get this sent out as soon as I wanted. Although that was so I was not dare going to not write about this experience. I truly hope that you reprimand the young blonde Caucasian manager and older African-American waitress for their performance. They put a negative stain on the name APPLEBEE's.
I would also like a gift certificate to go back to another Applebee's in hopes that they represented a few apples and not the entire tree!
Sincerely,

Cindy Ingraham
from Staunton, VA
The steak I ordered was very rare and bleeding even though I ordered it medium. I have pictures of it. I told the waitress and she offered to have it taken back to the kitchen, I told her I didn't send my food back to the kitchen that it should have been cooked correctly when it was brought out to me. I asked for a box and told her I'd take it home and cook it myself. Was then visited by the manager who offered to take the steak back and cook it himself. I refused and told him I would take it home and cook it myself as my husband was almost finished with his meal by then and we didn't want to wait around for it to be done correctly. We don't go out that often and was very disappointed in the whole experience. We will not be choosing to go back to Applebee's again as we have had more positive experiences elsewhere. Please contact me for pictures of my very rare steak and also our receipt which I also have some questions about. Thank you.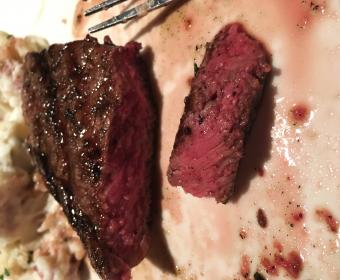 Felice Hechtman
from Wantagh, NY
Today, 1/26/18, I visited the Applebees on N. Wellwood Ave in Lindenhurst, NY. I had the 2 for $20 lunch with my friend. She ordered the burger and I had the Fiesta Lime Chicken. My chicken was so burnt that it looked like a hockey puck. It was inedible and since I was pressed for time, I couldn't wait for another entrée to be substituted.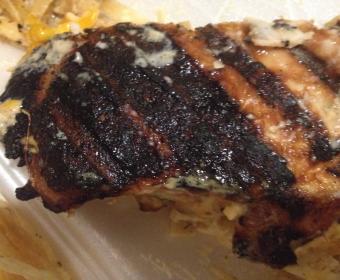 Sharon aeberli
from Montague, NJ
Middletown n.y Applebee's,visited Thursday night Jan18.I ordered a classic hamburger. It was so over cooked and terrible that I sent it back. I ordered medium rare. They brought me another one and it was worse. I did not eat it. It looked like they cooked it on one side and never turned it. I paid for it but was not satisfied.my husband ordered the ribs and enjoyed them.

Paula Wright
from Newport News, VA
I visited the Applebee's in Chesapeake va 23320 Sams circle, service was awe full the waitress Mandi C. Needs to be trained how to provide at least decent customer service!!! I waited 30 minutes for a brownie bite that I ordered before I finished my meal. She came and took up the payment and we still waited another 30 minutes, when it got to the table it was melted. They really know how to make you not want to come back!!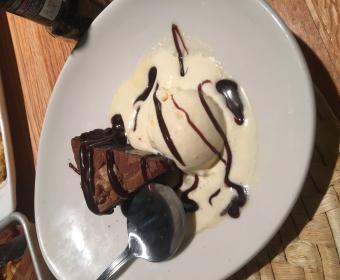 Troy Fletchall
from Hastings, NE
I have been working at AppleBees in Hastings Ne since August of 2016. I have asked numerous times to be put on full time and get told no every time cause they have too many hosts already or they can't afford if that were true how do they get a more expensive tv sport package and hire more people all the time? I am 46 years old and get told alot that the servers would love to have me work as Host full time would cost company less cause could cut down on number of host's/hostess's. We get told that the company puts workers and customers first . must be only certain restaurants that do that. I get $136.00 per month from the government for a partial disability I got while serving in the Marines. My pay from AppleBees comes to $250 every two weeks I pay $77.00 per month for auto insurance $275.00 for half the rent $36.00 for trash 36.00 for phone and half the utilities if can. I get 636 each month total I pay out Close to 600 each month when you count cost of driving to and from work. see what you can do with 36 dollars oh that don't include food.

Angela Johnson
from Colorado Springs, CO
We came in ordered appetizers and drinks. Our bill was over 50 dallors. We had two servers and they both made our drinks well . There was a gentleman bar tender took over,we asked for another drink ,he made it and it tasted funny like too much pineapple was put in . We ask the male bartender if he did something different to the drink . His response was that he made them correctly. The other two girls made them wrong. Our original bar tender said the other girl would take care of us.she came over and asked if we wanted a box to go or waters. We were only on our second drink when we asked for another drink and it tasted different .correct . We were going to have dinner and maybe one more drink . We basically felt like we were asked to leave with the water and box question. Because they were covering for the 3rd bartender. I feel it was extremely rude. I will not recommend this Applebees to anyone . I bought a gift card for my parents for Christmas don't think I'll give it to them. Your store staff was rude .

Roberta Seybert
from Slippery Rock, PA
Visited Applebees on 42nd Street in New York City, NY on Dec 2nd at 8:54. Immediately as I sat down, I asked our server, Resma N, if the Long Island Ice Tea was on special for $1 there also and she said yes. So my husband and I both ordered one when she took our drink orders. She came back, brought our drinks and took our food order. Someone else brought our food and asked if we needed anything else. My husband ordered another Long Island and that person brought it. Imagine our surprise when our check came and we were charged $10.19 for each Long Island. I called our waitress over and explained that they were on special for $1. She said they didn't honor the specials there. I told her that I had specifically asked her if they were and she had told me, yes. She said she didn't hear me so I'm not sure what she said yes about. Their policy is to add 18% gratuity to the bill and my husband told her if that it wasn't already on our check we wouldn't have given her a tip. She had the table beside us and checked on them no less than 4 times but never once stopped at our table. We saw her when she took our orders and when she brought our check. We were very unhappy and dissatisfied with our server and the fact that our drinks were full price. We never would have ordered the Long Islands had we known

Michael Bullock
from Oak Park, IL
I am from Detroit Michigan and the Applebee's on 8 Mile and Woodward Avenue in Detroit Michigan service is terrible management was terrible servers were terrible I was outspoken wasn't listen to and then the police was called when I wasn't supposed to shut up and listen to them when my service was unsatisfactory they did not want to hear my complaint at all and it's terrible I will never visit any Applebee's in this country ever again someone from corporate needs to visit this Applebee's and see what is going on customers are asked to leave when service is unsatisfactory and they did not want to listen nor hear what the complaint was I have never been to a restaurant and had a meal and had anything that was wrong with it to where a server did not want to hear me let alone management instead the police was called totally unnecessary!!!!!!!

Bonnie Strohl
from Pewamo, MI
Applebee's ,Marinette Wisconsin, This restaurant is unacceptable. We had two tables pushed together, no one would wait on us because the tables belong to two different servers, I had to ask for someone, because they were deciding who should get us. Gave us two kids meals when we asked for one, put the other one on the two for $20, telling us they would take it off, never did. The waiter was rude, treated you like you didn't know what you were talking about, Granddaughter got her food with a HAIR fried into it, the bun was burnt,,..we order it again, didn't get the burger until we were ready to leave, that burger was dried out and the meat burnt but covered with cheese to hid it, tasted burnt. I talked to a manager and she told me we are busy and the grill is full, you have to wait for the redone burger, This happened on November 24th. Black Friday at noon, Marinette Wisconsin, restaurant. They do not care about customer service in that restaurant, you could shut the doors and I doubt if they would be missed, you have such a big turn over of employees, no one seems to know or care, just get the food out in any condition. You have a sad state of affairs in that restaurant..

Mel Cribbs
from Ormond Beach, FL
I ordered takes out curbe side.. Big mistake.. Boneless wings were soggy and cold. One very small cup of ranch. Beer nachos.. All ingredients in small individual cups.. Not even enough to cover the amount of chips they gave us.. One tiny cup of sour cream. We had to put it all together and microwave it.. Horrible! A burger with cheese. No condiments in the bag. We weren't asked when we placed the order if we would like any.. Had to wait forever when we got there.. Had to wait forever for ketchup and mustard.. The person bringing out the order said they were short on staff.. Really... Couldn't tell.. We didn't even eat the food.. Waste of money.. Called Chili's next door and went back out and got some real food. Do not order from Applebee's

Robin Hill
from Lawrenceville, GA
On Thursday 11/16/17 I was having lunch at Applebee's located in Duluth GA on pleasant hill Rd. and a roach was crawling on the chair I was sitting in. When I told the manager all he said was " sorry, we just had the exterminator out earlier this week" the waitress was nice enough to move my table. If I wasn't pressed for time and hungry, I would've left. This was the worst experience I've had at your restaurant,

Irma Allen
from Los Angeles, CA
My Bible study group of senior women chose Applebee's in Escondido for our last meeting. When it came to getting our bills, we asked for our senior discount. What was done made our dining experience very uncomfortable. The discount was given on the entire bill and applied to only one of the guests bill. There were 6 of us, 2 had individual meals, 2 shared the 2 for $20 and 2 of us 2 for $25. We asked for individual checks accordingly. Because the discount was applied to only 1 check, we were left to work out the discount between us ourselves. This was very uncomfortable and we should not have had to do this. The manager did explain why it was done this way, but it should have not been done this way to begin with. Also, my ribs were dry and over cooked. Considering that it's an item on the premium selections, it should have been better made.

Kingsley Ellingson
from Harrisonville, MO
We took another couple out on Oct. 28th for our 56th wedding anniversary. My wife and I ordered the 2 for $25 dinner. My order was the half a rack of baby back ribs. This was the most misrepresented, falsely advertised BS I have ever seen described in my life. We have eaten baby back ribs for many years all over the United States and never seen a full rack in a restaurant or when purchased in a grocery store consist of less of 13 ribs. Or, a half rack less than 8! I received 4 of the smallest ribs I have ever seen in my life! after spending nearly $70.00 we will not be back and certainly let our friends know about this.
Thanks for cheating senior citizens!

LINDA NASH
from West Memphis, AR
A GROUP OF US WENT ON 10/31/17 AROUND 5PM. SEVERAL OF US ORDERED SALADS(MYSELF INCLUDE). MY SISTER AND I ORDER ICEBERG LETTUCE AS WE ALWAYS DO. SHE GOT HERS AND SO DID OTHERS. MY CAME WITH A SMALL AMOUNT OF RABBIT FOOD AND DIDNOT HAVE CORRECT DRESSING. I TOLD WAITRESS, SHE TOOK BACK. CAME BACK AND SAID NOT ICEBERG LETTUCE IN RESTURANT. I SAID YES. SHE WENT TO GET MGR. I SUPPOSE. BRUCE CAME TO TABLE AND SAID SALADS ARE PRE-PACKAGED. I SAID SO? WE CAN'T MAKE YOU ONE. I SAID FORGET IT AND HAD NOTHING. I GO IN THERE A LOT. LAST MONTH THE WAITRESS ADDED ADDITIONAL ITEMS + ICEBERG. ALL THIS REFUSAL FOR A SALAD. ALL I WANTED. IT WAS AN ORIENTAL CHIC SALAD IN THE TUPELO,MS REST.POOR SERVICE. WAITRESS WAS GOOD.

joseph warmt
from Troy, NY
Oct. 10th at 330 in the Latham ny store my wife and I went to applebees for diner I bit down on something hard in my steak hurt my tooth ,and had to see my dentist. our food was cold . 9 out of 10 time your vegetables come out cold but not the whole meal. we paid our check and went home and got a pizza We wasted 50 dollars on a meal we could not eat ,then pay for a pizza

Staff
from Virginia Beach, VA
Had a drug rep lunch food was cold,missing a whole order and side dish missing with one.
when we cld the applebee's they agreed to fix the missing order and stuff no reference to compensating
we had to ask for it. Then they gve a 1/4 of a piece of brownie in a cup with a tablespoon of ice cream
very cheesey for a large corp.

Aretina Brown
from Kirkland, WA
I was at the Applebee's located at 2500 Capitol Mall Drive in Olympia, WA. I ordered the four cheese mac and chicken tenders meal; when I got it the pasta was cold. I also had to ask for plastic silverware when the food arrived because the silverware was dirty. When I let the waiter know the four cheese mac and chicken tenders was cold he asked if I wanted something else. I asked for the whisky bacon burger; I waited for over 15 minutes and it still wasn't done. I decided to leave and I let the manager know about the food and service. He was very nonchalant and didn't care that I was a dissatisfied customer. I was there Oct. 30th between 6 pm. and 7 p.m.

I had not only a terrible unforgettable experience, but I also felt my family and I were in danger! My family and I ordered appetizers with meals, however we did not recieve any customer service by our waitres. I asked to speak with the manegar who's name was Scott was even worse he nearly pushed me out of the door screamed at my party of 6 including myself. I was never treated with such disrepect in my life. I will no longer be a regular at this chain. Very dissapoing I hope you look into this and fire him personally he is not the type of person you would want in a profesional buissness, especially a racist one!! Not the type of feedback I thought I would ever have to write

Karen Battaglia
from Sykesville, MD
I visited the Westminster Maryland store for lunch and ordered an proental chicken salad and a chicken basket and a kids mac & cheese with two fountain drinks and was not offered the 2/$20 offer. When I was given my check I looked at the menu and realized this was part of the 2/$20 after I already paid the check. I then requested them to adjust my check which they did. When I asked for a receipt to show that my account was credited the manager Gary Uhrig informed me they were unable to do that. In addition, Mr Uhrig stood there with his arms crossed looking down at me in a very rude and condescending stance. I have visited this location may times and after this experience I will doubtfully return.

Amy MANN
from Portsmouth, VA
was at your APPLEBEES IN Hampton on10/0717 to have drinks and dinner before a concert.
we had a 30 minute wait. Our margaritas was served in a Dixie cup, I been telling the ladies all week about
Margaritas and to have them in a Dixie cup. the waitress Lisa C informed as they did have any clean
glasses, In that case with me being in Management why wasn't some one schedule just to keep up with glasses.
our waitress did bring our drinks nor food to us Some young man heard us expressing our opinions and start getting our drinks
and checking on our food. The manager came to our table to see what he can don't offer a discount just a week apology.
never will I go to the Hampton applebees again. I eat at your cheapeake square and Battlefield location at least twice a week
for lunch or dinner.
Have feedback for Applebees?
Thanks for your feedback!
Sorry. Please try again later!