AOL
AOL Complaints Continued... (Page 4)
275+ reviews added so far. Upset? Call AOL corporate: 1-800-827-6364

David J. Carroll
from Tucson, AZ
I have had an issue with AOL and several Facebook pages used by our club. The issue, I can't access the F/B pages. I get a "We encountered an error.....(Exception_Access_Violation)". I called the first time and was told AOL is having an issue and will be fixed soon. A couple weeks later, I call and the Tech guy goes on my computer and does a scan check. Turns out I had some issues and the tech suggested we purchase "System Mechanic". After all of this it did work again, but just for a couple days an I got the same message.
Called later and told AOL is still working on it. Called again, the tech goes through another scan and asks where System Mechanic came from. I told him that the AOL Tech installed it. He said that was a mistake and removed it telling me he would turn this over to Cisco for doing a "Repair". This costing about $430. I told him no. We have had AOL for many years and now I don't know who to trust. We have not had issues with AOL in the past with only minor issues but this is making me question staying with AOL. I would appreciate your thoughts!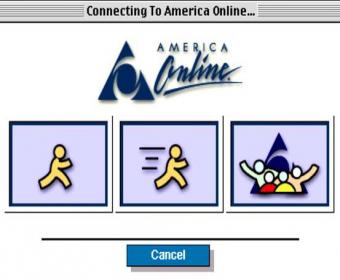 Veronica Blann
from Brazil, IN
AOL headlines reveal a strong bias against Hillary Clinton and for Donald Trump. Is their news journalism or a political agenda?

Don Gilbert
from Denver, CO
A few years back I complained that in order to make comments on new articles I needed to have a Facebook account. For about eight to ten months that requirement seemed to disappear. However, it has returned again and again, I want to know why you are denying me my rights to free speech? Being a paying member of AOL should be good enough to make comments. Huffington Post, out to make another dime, has continued to be the problem. I wonder what the ACLU will say.

Paula Renda
from Waterville, OH
I object to political advertising, especially ads promoting Donald Trump. appearing on my every check of email. The fact that AOL accepts ads from a mysogynistic, racist, homophobic probable child molester is in itself horrific, but I do not want to be exposed to such a monstrous man every time i check my mail! If this does not stop promptly, I will no longer use AOL as my mail source nor any longer visit the site.

Cynthia Powers
from Goshen, IN
I do not appreciate getting adult offers, even in the spam! These use various offensive terms for body parts, etc. etc. I have tried reporting them to phish@abuse.aol.com, with apparently no results. Are these people ever shut down? Also, we subscribe to a listserve, IN-bird: bird sightings around Indiana. Quite a few of these go in the spam; why is that? Not all do, however. Does the spam selector ever learn what individual AOL subscribers consider spam.

Betty Rapin
from Irwin, PA
I have been a paying customer since 2000, sixteen years of loyalty and this is the first major complaint I have but it is a big one. My AOL account freezes and I can't close it, or correct it, Often I have to wait ten minutes before it acknowledges this fact and notifies me that AOL is not responding. Then it tells me Microsoft is checking for the problem, restarts and it freezes again.
I have called about this seven times---a tech takes over my screen does it thing, tells me it is okay. In a few hours back to square one, freeze up, I was getting a level two tech last three times and when I called the girl said I needed a level three and she was going to connect me. I hung up and contacted HP Smart Friend Service and he took over, did his thing and we both hoped for the best.
Three days later it happens again. The problem lies with your server and definitely with your techs. What do I have to do to get a person who is well qualified to get the job done right. This constant happening is frustrating this 85 year old lady who wants to do better things with my time than call AOL to fix my problem.

Robert Yockin
from Exton, PA
I can't open any of the items shown on your web page. All I get is "Whoops" and then an error page saying an error occured while trying to open a tab. I click on the refresh tabs link and still nothing happens. The upshot of all of this, is I can't use your service if you don't perform. If there is no resolution, I must terminate your "lack of service". No news, information, etc., just email. I have to go to msn or verixzon for the information I want.

Doug Whitlock
from San Juan Capistrano, CA
Overall I really like AOL and have been a member since the 1990s. However something you have done recently drives me nuts. For some reason, now when I try to read one of your news stories, and I do not want to watch the video...as I scroll down the page reading a small irritating window opens and obstructs what I am trying to read. The window is so that I can see the stupid video as I read but I don't want to see the video...I am trying to read! What really makes my head explode is that there is absolutely no way to close the window. All you have to do to shut me up is put an x in the top right corner so I can close the dang window.
Also thank you for going easier on the Huffpo news. I don't mind different points of view but those guys are liberal idiots.

Don Gilbert
from Arvada, CO
For the better part of a year I've dealt with constant disconnects and freezes but the most annoying is "AOL Not Responding." Its a rare event if I can log onto AOL without not responding and coming up not just once but five or six time in a row. Twice Ive paid service charges to insure that it wasn't Comcast's problem. This problem increased when I went to WiFi for connection since Broadband is no longer available. Is there a solution to this problem.

Marion Williamson
from Hampton, VA
I would appreciate it if when reporting the news, you would be less biased on what you report. It is so annoying to read what you say about the candidates running for political office. When you are against a candidate, it is obvious by all the negative things you state about them. Just report the news and NOT your opinions. I enjoy AOL if it wasn't for your opinionated news reporting. I truly hope you will consider my criticism

Judy Hawkey
from Puyallup, WA
AOL is so liberal and biased in its reporting and what they choose to report or not report, I can't hardly stand it anymore. You should at least be fair, but you are so one sided and its so obvious that people all over are noticing. I am sure you are losing customers because of it. I will be one of them soon.

Jerri Carr
from Golden, CO
This is a complaint regarding the newsfeeds when I access aol.com. You are showing the USA Olympic medal winners even though they won't be shown in prime time until that night. You have done this twice with the women's gymnastics. I type in aol.com to access my email and BOOM there it is - no spoiler alert, no warning, no nothing.

Judith Hammond
from El Cajon, CA
Don't you have people checking comments on line? Comments seem to be getting more abusive and vulgar. I flag this stuff, but it just keeps happening. Don't you ever ban abusers from posting?

Virgil Duncan
from Griffin, GA
What do you mean I am not allowed to change my payment method? AOL is not a binding service nor monopoly. They provide a service at my pleasure and my option. Recently you sent me an offer to provide two free months of service if I would continue my 20+ year service. I accepted and the billing department still charged my account. When I called the clerk said that it would be one month. Just because you purchase Yahoo, I can still fire you at the drop of a hat!
And by the way, the over the top support of Clinton and the Democratic party is insulting and so biased that it smells thru the TV set. Maybe the Clinton administration will give me free AOL service to go along with my Obama telephone, my free college education and free health care.

Ray Van Cleef
from Denver, CO
I am a long time customer. Your news is so very biased against the Republican party it is pathetic. I am in independent voter and want a service that is not bent on attempting to brainwash me. Surely you know this is your company policy!

robbie overman
from Lincoln, NE
After three and a half hours of distress today trying to get access to my account after your technical support division screwed up my account, I was distressed to come to my account this evening and see a big picture of Hillary Clinton. If you guys are going to advertise for her, I am leaving. I am a twenty year customer. I was forced to get an upgraded account today, to access your technical experts, to fix what you technical support division did. Now i come to my account and the huge picture of clinton is a slap in the face.
Today is the anniversary of my child's death. My only child for fifteen years. I don't need more trouble today. I hope you will respond. If you are a liberal organization backing HRC I want to know. I have many friends who are on Aol and are Trump supporters. I will share your response with them. It is one thing to take advertising. But to take advertising from a political candidate and run it on your opening page, knowing full well that many of your customers may be Republicans is not only irresponsible, but is unethical as well.

Virginia Thomsen
from Matawan, NJ
My complaint is about your biased news stories. I didn't realize AOL seems to be owned by Donald Trump. I watched the Dem Convention last night and the only comments I saw on here were all negative even though I heard some amazing speeches and I got to see all of "The Donald's" nasty tweets. Now that I now you are in bed with Mr. Trump, I will be looking for another vendor after many many years.

Brooks Whelan Jr
from Somerville, MA
On your website I keep on getting a Skimlinks blank page with links to other pages when I try to look at different areas referenced on your start page. I don't know who Skimlinks is and it sounds like adware - I want nothing to do with Skimlinks, is this from AOL or am I being hacked? If it is from AOL how do I stop this?

rudy garza
from Atlanta, GA
When I click on to AOL news features, videos of your news items I can not see them. Only the adds appear and play but not the news feature I requested. I don't understand. I am sure it is not my computer. Everything works fine except AOL news videos. I know you have requested that I upgrade to windows ten, but I am 62 and don't want to upgrade. I like it the way it is. Please help me on this.

Ro D.
from Parsippany, NJ
I have been unable to access my email on AOL ever since I tried to establish the 2 step authentication this past Sunday. I have already spoken with 4 individuals in an attempt to have someone disable the 2 step authentication feature but as of today, Wednesday evening, that still has not happened. You would think in this day and age that my request would be an easy one to fulfill and would be done in a timely manner but not so.
In addition, the reps I have spoken with have given me erroneous information. I was told by one rep that someone would call on both my cell and home number but when I placed another call to verify that I was indeed on the list to be assisted I was told AOL only had my cell number. I gave the next individual my home number yet when someone from corporate called, he only called my cell and when I spoke with him, he said no home number was indicated!!! A rep gave me a number to escalate my complaint and when I specifically asked if I would reach someone in that department (this was Sunday evening) he assured me I would. I immediately called only to hear a recording telling me hours were Monday through Friday.
A rep also told me my issue would be resolved within 24 hours while a second rep said it would take 3-5 days to resolve. I also asked representatives if I needed to speak with the individual from corporate and was told there was no need to do so. Yet, I spent a good 20 minutes today with the corporate guy, Sam, going over a list of security questions. This happened this morning at 11:30 and it is now 9 p.m. and I still cannot access my email.

Joan M Joyce
from Carol Stream, IL
It's time for AOL to stop showing the picture of the madman who shot all those innocent people in Orlando. We all know what he looks like and what his name is.

Pat Wilkins
from Rochester, NH
I am sick and tired of this bill of 4.99 for computer check-up. However it happened, I have spent over an one hour and half the first time going from person to person --live chat--- and another phone call. I have been with AOL for around 14 years and my monthly payment is taken from my bank account. This 4.99 bill has my 96 years deaf mom who recently passed away. And you had her credit card number and who know how. I have a family member who does computer work for a living, computer check-up. The last person I talked with was a lady named Megan and said I would not get more notices by email for this. I will be taking this further if the issue is not resolved. My mom has died never had a computer and some how you got her credit card number is wrong.

Jack Shubert
from Philadelphia, PA
Your welcome page is an embarrassment to AOL and your longtime members like me. Today, you have Ali's death as a main story, but retain two oTher stories "admitted to hospital" and "family called". Are you that short staffed editorially that stuff like that appears so frequently!

Frances Brady
from Wilson, NC
I wanted to sigh up for computer cleaning by AOL I filled out the billing form, but could not get it to print. I called the number listed on the form to get help. I encountered, "Gabriel" the WORST customer service person I ever met. He would NOT help me, only smart mouth coming from him. I asked for his supervisor and he hung up. I called and he answered AGAIN. Said he was NOT IN US AND GLAD HE WAS NOT". Now I am afraid he will steal my credit card information. What kind of people are you hiring? I need help RIGHT NOW. I hope my credit card has not been compromised.

Melvin Morris
from Brooklyn, NY
Twice in less than 15 minutes I wrote 2 different letters that were wiped out by aol. Both times everything in the letters was gone. The letters were replies to emails I received. In both instances no explanation as to what problem had occurred or how to recover what had been written or when or if it was safe to once again try to write. Thus, I rate aol at zero stars and your service and lack of courtesy and help STINKS.

Barbara Hudren
from Chicago, IL
This is not a complaint. It's more of a recommendation/suggestion. I like using the "stationery" for sending emails but it has never, in the years that I've been on AOL, been updated or improved. The seasons are a good example. There'e nothing for Fall or Spring....just Winter. Holidays would be another area to consider. I've noticed other areas of change, but not with "stationery." I strongly suggest that this be given attention!

Donald Wieland
from Huntington Beach, CA
I resent the pop up asking to donate to Hillary Clinton. That rich woman does not need anyone's money. Please stop the pop ups. I need to know who to see to sue you for putting them on the screen when I use AOL. You have no right to put that picture on anything unless I request.

Ben McLaughlin
from Auburn, CA
I try to log onto AOL instead of the standard page I have had for years, I now get a notice to delete the page that it is not safe. I obtained a message from two organizations, a school and a health care clinic requesting a response and when I try to respond, I get the same page telling me to delete the page, not safe. What good is my membership if I can't use it. I would like this problem corrected.

John Crews
from Loveland, CO

Barbara Morris
from Phoenix, AZ
I am sick of seeing articles on your website depicting horrible incidents of animal cruelty. Two in just the last 2 days. It is extremely upsetting!! And hardly newsworthy in my mind. Is it really necessary to publish these kind of acts obviously done by sick people? Please stop it. At this time I don't want to open up aol.com anymore for fear of seeing anymore of these.

Ann Robinson
from Roslindale, MA
Dear AOL, I have been a member for many years now, but currently I am tired of the constant side ads for Hilary Clinton. I am considering canceling, because it is so annoying. It seems that AOL is blatant in its support for this woman, who I believe is a criminal, and I find that offensive. I am asking that it stop, because I refuse to pay for your political advertisements. I pay you people $20 a month for your service, not to support your candidates.

Derek Garnett
from Rochdale, ENG
I use AOL for my email (no problem) however when I try to use the AOL browser it finds a list of what I am looking for. I can then open a website. When I close that website it should go back to the list so that I can pick another website IT DOES NOT. It just goes to a blank page and stays there forevermore. Also the news page works very slow and the post that you provide is a complete waste of time (agonizingly slow.) I don't have these problems with Firefox or Google Chrome or Internet Explorer. I reported they by phone to AOL three weeks ago and I was told that you were having problems. How long do I have to wait before things get back to normal?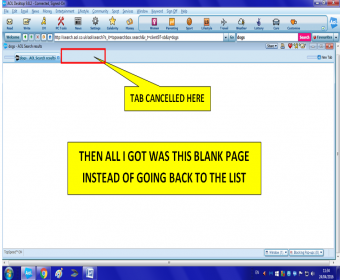 Sam Holman
from Dallas, TX
For several weeks I have called to complain that I can not print our my portfolios (in the Finance section). If this problem can not be resolved I will have to go to some service other than AOL. No one in AOL seems to know how to correct it.

George Hill
from Cumming, GA
I cannot remove AOL's coercive SigFig and view my stock portfolio. Submitted post to SigFig with its notice that posting "requires moderator approval" and it was not posted nor did I receive a response.

Margaret Bernhard
from Lebanon, OR
Format for news has changed. Harder to follow with pictures and other articles taking space. Just because it's different, doesn't mean it's better. I usually enjoy the news from AOL, it has variety that newspapers sometimes lack. It's convenient. But don't care to have to look all over for next story.

Hank Michel
from Georgetown, TX
About 25% of the time, I am not able to open "Favorites". This wastes my time. Also, there are so many times where there is a heading such as "Best and worst corvettes" but when you click on it, you either cannot access that info or you have to scroll through as many as 10 pages to actually get the info involved. Net result is that i am very unhappy with AOL and will probably cancel the account I have had for 25 + years.

William Nutchison
from Monroeville, PA
Mail at the moment is fine, but my mail address book was hacked in early March. Hundreds of Yahoo.com addresses were added. That was a mess. My main problem is with AOL as my browser. It has gotten to the point where so many adds are trying to open that it freezes up just about every other time I try to read the articles. I realize you need the revenue from those adds, but your getting too greedy. I will stop using you (after 20 years). If this situation does not improve soon. I have already sampled your comps, they don't seem to have that problem.

Susan Clark
from Dublin, OH
Talk about biased. I am sick of AOL trashing Donald Trump, and sick of hearing the constant commercial about American values with Hillary Clinton. In my opinion after Vice Foster and Bengazi, she has no morals or values. I am going to ditch AOL as soon as I can. Terrible.

John DeYoung
from Marysville, WA
Well, I don't know exactly what happened but it looks like your tech people did not have any thing to do so they changed the headline news page from national stories, local stories, business news, sports news, entertainment news, health news to a new format which in my opinion is terrible. I liked the layout of the old page. One could scroll down thru the headlines and pick what they wanted to read very quickly. Now there is a bunch of garbage and no icon at the top of the page to go to email directly. I have been an AOL member paying good money for over 20 years and I do not like this change.

Jesse norris
from Clarksville, TN
It seems as though you are making it very difficult to read your articles I click on. First I can't find the rest of the story and all the ad's that keep jumping up. I can see why your members are demenishing. I liked the old AOL better.

Tim Dissmeyer
from Manassas, VA
AOL News item titles are sometimes misleading or completely untruthful. Tonight I saw an item entitled, Anderson Cooper tells Trump "his answer was the answer of a five year old." And listening and watching the piece 3 times I found no such conversation or statement by Mr. Cooper. The title was completely wrong. Your company does give titles that are alluring and then do not produce what they offer. Please train your copywriters to tell the truth in their lead-in titles to the news items.

I was "migrated " from Verizon Yahoo 2 weeks go. I received an email from AOL welcoming me and telling me my emails and contacts would be moved. The emails took a day or two but the contacts disappeared. I spent hours over several days complaining to technicians and even a supervisor all to no avail. We have been gravely inconvenienced by this and have lost not only email but other addresses and info as a result. Had we been made aware there would have been the possibility of such problems we would have prepared for such ineptitude.
As it is, we are very dissatisfied with the service and if not resolved, will not only move out of AOL but all Verizon services as well. This seems to be the general consensus of others who have been "migrated". Then, my estranged wife has setup fake AOL email account and fake Facebook account. She sends me emails from adult hookup sites. I need AOL contact information. She is a Cheater and a liar. After that, I noticed that you changed the format of you AOL home page. You failed to put up where you can sign out or change to another email name. You also failed to show if you have any emails. Not very quality work on your part.

Judith Schutz
from Twinsburg, OH
Nothing has happened. What has happened is not one thing in your daily news items about Easter. Your mail, other than wonderful animal pictures contains unimportant news about celebrities and is geared for the young. There is no reason or excuse to ignore this religious holiday and some type of sharing or a story. You are constantly putting news in about the Pope. Many of us are not Catholic. It doesn't bother me to read about him and I have a choice as all others not to read what they don't want to read. Shame on you!

Violet Davis
from Chipley, FL
I have no real problems with AOL, other than the vulgar, uncomplimentary pictures of women. These pictures come up the minute I sign onto AOL. I do not wish to see these pictures, because I feel a woman should be shown in a more respectful manner. If i wish to see those kind of pictures, I can pull them up. I do not want to see this stuff every time I get on the computer. I am not being snooty, I just find it depressing. Beautiful women are fine to see, just not the naked, vulgar and uncomplimentary types that are forced on us. I find it hard to believe that the majority of the public prefer to see this.

George MacGregor
from Denver, CO
I've been a customer for many years and "everyday: for the past few months you have slammed Donald Trump in your news section, not just once each day but multiple times. We all know your editorial policy is hard left but do you need to express it in the "news section" of AOL's daily briefing. Shame on you for this blatant and slanted journalism which I'm sure many readers like myself find not only offensive but down right obnoxious.

Mark Allen
from Torrance, CA
I was migrated from Verizon mail to AOL email on February 12th, AOL is having issues getting my webmail to work. On February 18th i again spoke to customer service and they gave me a case and said it will be escalated Case Number 05219967 - I have called several times since and get the same response, the issue ha not been resolved and they will call me WHEN it is fixed although they cannot give a date as to when that might be, it is now February 28th and still not call and not resolution.

Rocco Lagano
from Jackson Township, NJ
I have an issue in reading a specific email. I contacted AOL support and after 2 hours of updates and backups and installs they told me that its the senders issue that I can't read the email. The support person put up a message and before I had even a chance to read it they closed the chat and that was it. I was expecting a survey but nothing. Being a mainframe software engineer I am very familiar with software bugs and this sound like one to me. I wouldn't of had an issue if they said that it needs to be looked at by a development team and that they will look into it but as usual just blame the other person.
Here is the case #05322118 in case AOL support wants to start some research. Also I am able to read the email on AOL webmail, my iPhone6 but not on AOL desktop email. I use AOL desktop as my main mail source for emails and the other for when I'm not home. I find it hard to believe this is the senders fault and definitely a AOL mail bug.

Miss Mary Barber
from Athens, GA
Every time I try to sign into my AOL mail account, You want accept my email, and keep making me sign in over and over. This has been going on almost at the start of my aol.com account. No one else uses my email but me. I want an explanation. If I cannot use my AOL account effectively, I want to close it down.

Don DeLong
from Kalamazoo, MI
On my AOL home page I have Windows 9.8 and 9.7. On 9.8 you cannot make comments on news articles. On 9.7 you can make comments on news articles. I need to add, my aol home page changed from what is was. I have wondows 10 installed. Need to add, twice on Monday, when talking to a tech. the calls suddenly ended after waiting thirty-five minutes to talk to a tech.

Bob Wilson
from Independence, MO
AOL's new format is extremly ugly and does not flow on the page. It is all chopped up and sucks. If this format is here to stay I will be leaving. I joined aol in 1995. I cant even look at the welcome page for over a minute. It hurts my eyes.
Thanks for your feedback!
Sorry. Please try again later!