Toyota
Toyota Complaints Continued... (Page 1)
316+ reviews added so far. Upset? Call Toyota corporate: 1-800-331-4331

Losiv Popescu
from Focşani, VN
I'm really sad to see the difference between what Toyota says about quality and what happens with the services provided by the dealer in Romania that also hosts Toyota Romania. It is about Inchape Motors and Toyota Bucuresti Nord service. I bought my RAV 4 in 2007 from them. In 2013 I think I went to service to change the chock absorbers for the front wheels. They changed the absorbers bout that didn't change the rubber hood protections.
When I asked why, they said I have not asked for. It looks I should be trained in all parts of a car but they do not have any obligation in informing me about some small parts to be considered. When I asked what this implies, they said it is almost the same work work as for changing the absorbers and they will not gonna do it because there is no impact. I found out that a reduction of 20% in the life of absorbers is reduced if it gets dust inside. Who pays for this reduction? The owner and the customer.
In 2015 I went for the yearly revision and after this I went to mandatory two years technical check also to the same service. My car failed the test because of the breaking system. The break disks were damaged and the mechanics didn't proposed me to change them. I started to ask how this happens and the GM of Toyota Romania came down. After discussions he told me "Mr. Popescu, I do not have time to lose with you. If you want we'll meet in the court" ...
In 2016, January, going for holiday. On highway I had to add screen washing liquid. Trying to close the engine hood - impossible. Finally, I succeeded. Meanwhile I changed the service for one in another city. I went for the yearly technical revision and I asked them to check my engine hood. My engine hood was changed in 2008 at Toyota Bucuresti Nord and it was not prepared at the standards at all. From the Toyota Craiova I found out that the internal nervous had to be glued with a special glue, then it had to be painted and so on. The outside paint almost disappeared after 3-4 years maximum, but I thought maybe it is normal for repainted parts. I was wrong.
When I queried Toyota Romania customer services, I was told their colleagues Toyota Bucuresti Nord reported they did the change in quality standards. I asked Toyota Romania if they also considered the testimony of Toyota Craiova who says the opposite... No answer... It is so bad to find out after years that what you learned is not true. When I learned about the quality I learned about Toyota. The car is OK, the services are not. The dealers are bad. The quality chain should be integrated. Maybe I can find a translation to "Toyota ta e si Toyota mea" (Romanian) that means "your Toyota is like my Toyota"...
Maybe Toyota will read this message and will do something. Anything. I hope they are interested in customer feedback.

Suzanne Earles
from Sarasota, FL
I purchased a 2016 Prius C in March of 2016 and I have very serious buyers remorse. I traded in my 2011 Toyota Corolla. As a consumer, I am probably to blame, however in my defense, much of what I am going to complain about has pretty much been standard in Toyota cars, but the new Prius C do not have them.
No sound when locking or unlocking the doors on the car. When I questioned the dealer they said, "oh yeah, you just need to go in to the settings and change it". I found out on Saturday, April 7th that Toyota did away with that for only 2016 Prius C's and Yaris. It took the service department 1 1/2 hours to figure out (after they finally contacted Toyota) that it didn't come equipped with that feature, nor could I get that feature.
The seat has not adjustment mechanism. you can only move the seat backwards and forwards. (not up and down) And since I am a short person, that sucks. There is no alarm system on the car. I thought the panic button on the key was for the alarm system. Nope. It did not come equipped with one.
There is a back-up camera but no sensors if you get too close to an object, person, child, etc. I decided on a Prius C because I know several people who have the C and they love it. But all are prior to the 2016 model. The thing that really makes me angry is that the dealership had absolutely no idea that may of these items were not standard. So now, I am stuck with a car that I will have to put several of these items in after-market.

David Wingert
from North Fort Myers, FL
On April 20, 2016 I purchased a 2014 Toyota 4-Runner from the Toyota of North Miami dealership. The car was missing a seat latch for one of the second row seats. I was promised (see attached form) I would be sent the latch within a week or so. It has now been 2 weeks and I have NOT received the seat latch yet. I have been unsuccessful in trying to make contact with the salesman.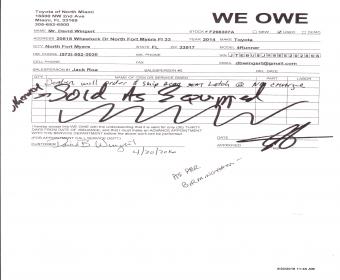 On the 4 of April 2016 my Toyota Etios went in to Toyota Durban South for them to replace a timing tension which was part of a recall campaign. I was then later informed that my vehicle had been smashed in the workshop. It is now 4 weeks and I still have not got my vehicle back although they have given me their vehicle to use. I am just frustrated that I have to keep calling them every week to find out what's happening because they don't contact me.

Dennis Wainwright
from Eddy, TX
Toyota TV commercials supporting bank robbers is ridicules and against any common sense in a legal based society. I have purchase three Toyotas in the past and own two of them at the present, but certainly will reconsider my next auto purchase based on whether a auto company continues to makes any future commercials support illegal activities.

Rick Brown
from El Segundo, CA
Was in the Toyota Carson Dealership three times first time to talk with salesman face to face about purchasing a new 2016 Toyota Tundra, we talked on the phone numerous times and he had the truck i wanted. The second time to verify the cost and put down a deposit I planned on paying cash in the next couple days waiting for escrow to close. Diane Whitmire his boss was very rude and said we don't take deposits and kinda was rude to the salesman also, right in front of me and other customers, she couldn't even be courteous enough to greet me when Mike introduced me to her. She has a terrible bed side manner and can't get even stand up to acknowledge customers. Acted like she didn't want me to get the truck from the get go. Told Mike we don't do things like that in front of me.
Talking to him on the phone was the reason I went over there to buy the truck instead of Cerritos, she is the reason I didn't buy it there. She shouldn't be dealing with people at all. I worked for the Fire Dept. for 28yrs. and i will definitely pass my experience of to my fellow fire fighters. Your salesman Mike Black is new but very personable, friendly and works to get you a good deal and sale a vehicle. I will not ever go back there. Mike tried to get me back in even said I can come in on her day off and buy the truck. To late sorry.

Kim Jones
from Deerfield Beach, FL
Main issue is with the braking and sometimes accelerating. Every time I try to stop the car, it seems like it doesn't want to stop. Even after I think it has stopped, it's still moving and I have to brake harder for it to completely stop. It is especially frustrating in traffic. Also, when accelerating, the car feels like it is having trouble getting speed, it's like it has the hiccups or just gulping for air (putt putting away). For a car that a little over a year old, it's very disappointing to drive in a car that I don't really feel safe in. I have to wonder sometimes if it's going to run into someone one day. I'm a careful driver and always brake within good distance but if I'm braking and the car doesn't want to stop...that's scary and drivers in front of and behind me are probably scared too. I just need this issue resolved. My local dealership doesn't seem to car much, I've brought up this issue before and nothing has been done.

Darlene W Wempren
from Laplace, LA
I have A 2013 Avolon Limited. I had a recall on pre-collision system. I had it disconnected due to recall letter on December 15,2015. I paid extra for this feature which is not working now. It was important that I had this feature. My Vin number is 4T1BK1EB1DU052749. This is not my first Avolon Limited but it will be my last. Other cars have this feature but they still have theirs working. I feel Toyota is not the company it use to be. They should have a fix by now.I have had my head liner replaced because it fell twice. I was told it was a problem with this car. I had the back of the seats fall due to recall. I have had the control panel on side of front seat replaced twice. I use to love Toyota but not now. Can You tell me when my Pre- collision will be fixed. If not soon I will replace my car but not with a toyota.

Ravi Singh Bisht
from Dar es Salaam, 02
I had a small problem in my Toyota hillux. We bring our car in Toyota service center in Dodoma (Tanzania). Their manager said that they will give back our car same day. But same evening he said that that have not fixed all issue so they need some more time and will be given our car by next day 11.00am. But whole day we are waiting and they said that they have internal issue. Very poor service.

Wheaton
from Quispamsis, NB
I contacted both the dealership and Toyota head office in Ontario, long story short they will not do anything for me. said it was because there was rust on my rotors that no warranty was possible (whoever heard of such BULL). All kinds of scenarios are going around in my head as to what they did or did not do like using cheap or used parts or not even doing any work but charging me anyway. I have been a customer for 10 yrs but not anymore, just bought a brand new car from another dealership and did not even consider Toyota.

Khalawan Maharaj
from Saint Joseph, TUP
I am a first time Toyota customer from Trinidad and Tobago, West Indies. After visiting my local dealership during a sale promotion on July 8th 2015, All my interest was focus on the Hilux 3.0 4x4 Diesel pickup. I request a quotation and based on all the items listed on that document, a payment was made towards a Hilux. However, upon receiving this vehicle, a Roll Bar was not installed. I agreed to take possession of the said vehicle on the condition that attempts will be made to rectify this issue in the shortest possible time.
I received the vehicle on Sept. 11, 2015 after which, many follow up's, verbal and via email with even an alternative that is close to what is outstanding, six (6) months have now past and no positive response. I humbly seek the assistance of your good office, to assist in rectifying this poor after sale customer service rendered by the Toyota Brand in Trinidad.

Tracy Savoy
from Rockville, MD
In May 2015 we purchased a 2006 Toyota Tacoma for my son. When he took the truck in for some routine service in Feb 2016 he was informed that the frame on the truck has extensive rust corrosion & is cracked. Toyota "customer experience center" is not offering any help with this. In trying to help my son, my research has found this. Toyota had to recall several of these model trucks due to them being manufactured with frames that lack adequate rust corrosion protection. The frames are prone to excessive rust corrosion making them unstable & unsafe to drive. Toyota received numerous complaints about this problem and they issued extended frame warranties (15 yr. / unlimited mileage), but only on vehicle years 1995 – 2000.
In December of 2014 (prior to us purchasing the vehicle) there was a recall for Resistant Compound Application on our vehicle. This recall stated that vehicles registered in cold weather states with high road salt use may exhibit more than normal corrosion to the frame. A corrosion resistant compound was applied to the frame on 12/8/2014. To me, it seems my newer model year has the same problems that exists with the 1995 – 2000 year models , but because our vehicle is a 2006, Toyota is not offering any assistance with this problem.
It seems that because Toyota already knew this problem existed, they found a way to not have to potentially buy back more vehicles, by offering the limited service campaign to apply a corrosion resistant compound to "key areas of the frames" on the newer year (2004 – 2008) vehicles. My son is 20 years old, enlisted in the Army, stationed at Ft. Drum, NY. Our family does not have the financial means to replace a frame on the vehicle he purchased less than a year ago, nor should we need to worry about this when this is a problem that is known by Toyota.
I am a Toyota owner, my husband is a Toyota owner … we thought we were doing good by looking to Toyota for a dependable vehicle for our son, and Toyota doesn't seem to care about this problem. I've attached a photo of my sons frame. Remember, this is what the frame now looks like ONLY 14 MONTHS after Toyota claims to have sprayed it with a corrosion resistant compound.

Patti Smith
from Avondale, AZ
1000 service check for steering wheel shake. Rotate and align tires. Back in at 4700 miles still same issue. 10 hours later 4 replacement tires. Back 1 week later since 1 of the tires was dated from 2014. Told 45 minutes total to swap tire and check fluids. After 1 hour I checked and they didn't even have the tire nor did they give me an update. Call reception desk to ask service managers name told c.j. Asked for last name she didn't know. It's now 2 full hours and still no vehicle.

Rachid bahi
from Brooklyn, NY
I went to Toyota Bayridge on February 29 at 8:00 am for 2nd service on my new Toyota Camry hybrid 2016 when I return at 5:00 pm the same day nothing done on my car so I complain to the manager mike who find out that nothing is done to my car then he order to change the oil and do the rotation which is done in half hour. After they gave me my car i found out I have to change the front right tire.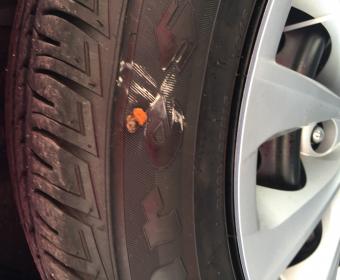 Anthony Santacross
from Spring Hill, FL
On 8/15/2015 I purchased a used 2012 Toyota tundra truck from Village Toyota Homosassa Florida. The truck was supposed to have had the Toyota certified inspection done before my purchase. When writing up the final paper work on the purchase price of the truck I told the sales and service department to check the tires on the truck because the tread looked uneven and worn. The truck was also pulling to the right while going down the highway. The salesman took the truck to the service department and in twenty minutes returned to tell me the alignment was fine and the tires had a few flat spots from sitting on the lot but were in Toyota specifications. I purchased the truck and a few weeks later it continued to pull to the right and wonder while driving. I took it back for them to look at the alignment and tires again.
At that time the mechanic in the service department came out and showed me that the truck was out of alignment and new tires would make a difference in the way it was wondering and pulling to the right. They proceeded to charge me the $80.00 + dollars minus 10% because I told them it was out from day one. I drove the truck for a few more weeks and decided to get a second opinion from another Toyota dealer in Florida because the truck was still pulling and wondering while driving. The second opinion from the other Toyota dealer cost me an additional $105.00 for them to tell me the tires were the problem and they never should have sold me the truck with them in the condition they were in.
They showed me the uneven tread wear, cupping and the tire tread was below Toyota specs. I proceeded back to Village Toyota the place of purchase to tell them the information I received from the other dealership. A new manager came out and I explained what was going on with the truck since day one . He told me he would let the service department check it out and they in fact said the tires needed to be replaced but it was because I drove the truck 3,000 miles and now they were out of spec. The manager told me that all he would do is sell me a new set of 4 tires for $1,100.00 and deduct $225.00 from the purchase price with everything including a new alignment check.
I told them to go ahead and replace the tires and align it for that price. After the work was completed the bill was over $1,200.00 and I was charge an additional $80.00 for a second front end alignment. I explained the situation to the service manager about the price the manager and I agreed upon with alignment included and he said that was the final price and they wouldn't do anything else for me. I told the service manager that deception about the condition of the tires and alignment from the sales person, service department and new manager have caused me to pay well over $1,400.00 in additional repairs and I would be taking my business to another local Toyota dealership for future service,

Barry Weaver
from Chesapeake, VA
Have been shopping for a 4 Runner. Went to Elizabeth City Toyota 1002 Halstead Blvd Elizabeth City NC 27909. Put 90.00 dollars down on 1/26/16 to hold a vehicle given a receipt # 2009145. Returned on 1/27/16 where deal went South. Told it was too early in the morning to get my cash back on 1/27, they stated I would be mailed a check. No check. Several calls no returned calls. No check still it's 2/23/16. Manager J. Spence, sales person Tully Ryan.

Gerrard
from Jacksonville, FL
Air bag warning came off a few days after receiving the recall letter for the passenger air bag. Air bag was replaced on 26 Sep 2015 - air bag warning still on lighted. Advisor and Technician said that is computer problem and another recall to replace the computer will happen soon. A sales representative have been calling me for a new car/extended guarantee. We agree for today(18 Feb 2016) at 1100 AM with the condition that he is going to scheduled an appointment with the service department to look at the air bag warning light. I arrived to Keith Person Toyota at 1055 AM to find out that the sales representative was off today(The manager call him-he said that he was on a medical appointment???).
I walked to the service department to see if he made the appointment for the air bag light - he didn't. I explained to the advisor about my previous appointment back on Sep 2015 and he said that there are no such thing for computer recall. He want to charge $51.00 to check what the problem could be. Another lie from the same dealership. By the way-Is there any recall for the drivers air bag (Takana model)? I haven't received a letter yet if so.

Joy Rowland
from Riyadh, 01
I am a Toyota customer since 2005 in Saudi Arabia. Currently i am using a PRADO and want to get this transferred to one of my friend. To get this done i would have visited the Toyota branches more than 5 - 6 times and wasted my time getting done nothing. The Toyota customer service manager by the name of Ahmed in Riyadh ( Newly opened branch behind OLAYA street ) handling the leasing department was rude and never tried to help me to get this job done. Today morning when i went again he said he is busy and sorry. I never dream Toyota will have such idiotic people in their department with arrogant attitude to serve the customers spending big ticket money for vehicles.

Debra
from Vero Beach, FL
I went in to have my regular maintenance done last Thursday oil change,tire rotation etc. well the service guy told me I needed new tires ,brake flush,battery cables cleaned I said no because I ask him to look in computer to find out when I bought tires &new battery from Toyota my car was done in 15 minuets so I ask why they didn't rotate tires they said because I needed new tires. When I got home I popped my hood they did not fill any fluids clean battery cables nothing I was furious! When I left the Toyota service I swore I would never go back!! they were not accommodating at all. They were all new people. If this is the way they treat people u will b loosing clients at this point.
I have been going there for 5 years now and this is my Second Toyota I have never been treated so bad before and I will never go back. I have been faithful about servicing my vehicles there but never again. I wanted to bring this to Toyota's attention so u are aware of the service here in Vero Beach Florida. I hope u can make some changes because now I have to find me a mechanic because they did not fill my oil up all the way. Thank u very much. Debra Neal

Charlie
from Birkirkara, 04
Well this is the story. The problem started just after I bought the vehicle in March 2014. As I thought maybe because it's new. but we have 2 of the same model. But the other doesn't do it. Like how I explain to you I can not keep on wasting my time going to Toyota and they always come out with a different excuse. This week I called TOYOTA to find out if they come up with any news as the last time I was there about 3 weeks a go one of the guys working there told me that they have to contact someone abroad about this problem.
Now the told me that a guy by the name shawn and I haven't heard anything. think I have been Patient enough. If the gearbox needs to be changed which I'm not happy about then they should say. I even ones took it and the change the gear oil and didn't do any difference. Well here is the details of my vehicle. And a report of TOYOTA when thy change the gear oil ( It's a Hilux icon 2014 4WD HL9 Double cab chassis AHTFR29G507039222 Engine no 2KD-A307882 miles 5800.

Robert Krebs
from Stevensville, MD
My concern is about my 2010 Toyota Camry XLE. I have 59,500 miles on the vehicle. Mechanic diagnosed a leaking water pump that needed replacement. My concern is why would a water pump go bad after only 59,500 miles. My 2001 Avalon XLE had 234,000 miles and never a water pump. My faith in Toyota is dwindling!

siddharth sengupta
from Mumbai, MH
I purchased the car on 20 August 2016. Car started giving trouble after 1st servicing. they have till date not been able to locate the problem or say technical snag. The car is lying in the workshop since last 8 days but problem still not located. I am calling them to find the status of my car instead of them calling me and keeping me informed. I have mailed to the head customer care relations but still awaiting for his reply. I mailed on 6 Feb and today is 8 Feb. we are all experienced drivers so definitely not imagining the defect as we our with no vehicle right now.

Robert Krebs
from Stevensville, MD
I have a 2010 Toyota Camry XLE. When having the car serviced, the mechanic said the water pump is leaking due to an inner seal problem. The local toyota dealer also confirmed this, It has 59,550 miles and I cannot imagine the water pump needs replacing. Is this covered under a manufacturers warranty and if not, why not?

Dear Toyota customer service department. After many years as a loyal repeat buyer of TOYOTA cars, it appears the quality of your Agency here in Egypt has gone down, It is with great regret that we have to inform you that your agency here in Egypt (Toyota Egypt)( EL OBOUR) not on the level of proficiency and efficiency which we expect to be found, I'm writing to you today to explain about a very bad service I had at Toyota Egypt (ELOBOUR), I trust that this is not the way Toyota does business. The treatment of the customer gains zero attention from your side.
On the 28th of august 2015, we entered our car (Model High S) to be repaired at EL OBOUR TOYOTA( copy attached) and we asked for a repair agreement to introduce it to the insurance company, we received it after 2 months on the 20th of October 2015. Due to the negligence of the employees to do their tasks.( although we asked them to finish it for several times . I am certain these employees are not the type of people you want representing your fine company. After long waiting ,On the 20th of October, they informed us that the car needs to an electric piece and it has to be imported from abroad (Japan) and may take 50 days and of course we had to agree.(No second choice).
I would like to inform you that until now we have not received the car because of course the spare part didn't arrive at the specific time, Which fully impact on our company because this car was used to transfer our company's employees and of course we had to rent another car for this purpose which cost the company many losses. We had to inform you that we are in the process of changing our company's policy toward your company( in terms of buying and replacing our company's cars after what we suffered from a very bad and very poor after sales service and we will of course think seriously to choose another model of cars might be more interestesd in serving the customers. We have suffered a great deal of hardship due to the careless of Toyota Egypt( EL OBOUR).
We are deeply frustrated and submit our complaint to the international company as to take serious action against you. Its worthy to note that this wasn't our first time to being treated like that from your side, and moreover this complaint been repeated to me frequently by other Toyota customers. N.B: our company owned more than 5 cars from Toyota company.
We are hereby notifying you that we reserve our right to claim on you for the shortage ,I'm afraid to inform you that we may be forced to take legal action, so please immediately investigate how this has occurred ,and we are holding the a/m case at your disposal. Many thanks in advance for your understanding and waiting for your urgent reply.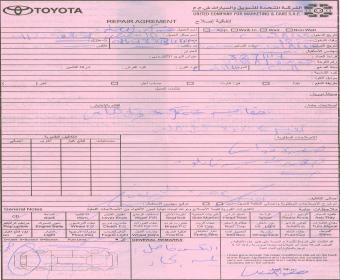 Timothy Robinson
from Uniondale, NY
I purchased 2 Toyota vehicles in 2 weeks my 3rd overall. One of the vehicles I purchased is a 2015 Tundra 1794 edition. I bought this vehicle brand new with less then 20 miles on it in Dec. 2014. I also purchased through that Toyota dealership a remote start for this vehicle and had it installed by Toyota mechanics so I didn't have to worry about any warranty issues. I have 16,000 miles on my Tundra and the key will no longer start the truck. I have to use the remote start to operate the vehicle. My truck is currently in a different Toyota dealership because I moved and they are telling me that because I didn't purchase this vehicle and remote start from them. It is not covered under the warranty. That's ridiculous, this is my 3rd brand new Toyota, I buy Toyota because they are dependable and I travel a lot for work. This to me is a huge problem.

Jennifer Fay
from Pittsburgh, PA
I have taken my 2014 to Superior Toyota in Erie Pa more than 6 times for rust on the rear lift gate. They have photographed it several times. I was told that the rust is due to external damage. There is more than one area that is rusting and a bubble in the paint on one spot that has not yet started to rust. I have also taken it to 2 non-Toyota body shots who both say that it does not look externally damaged and feel the lift gate was not properly cleaned before being painted.
It is rusting from under the paint. I called the 800 Toyota number and was told they stand behind the dealer. I have attached pictures, one is of the furthest progressed spot, tone is an area that is starting, the last is still a bubble that has not started to rust.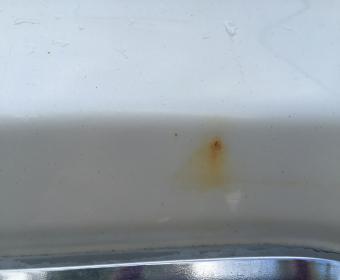 Marwan Amer Saqr Alsaad
from Cairo, C
This complaint is regarding my Toyota Corolla (car # 9923-ss) 2015 model, MMTBB9JE20R071441, Model code: ZRE181l-DEXNKW, bought in Cairo Egypt, after driving the car to about 12000km started to hear a whistling sound when speed reached above 80km/hr speed, on 14th December, 2015 took it to the Toyota dealership (United company for Marketing & Cars S.A.E) in Obur city, where it was checked and confirmed that the sound is coming from the left front wheel.
At the time the dealership said that this error is covered by the car warranty but they didn't have the required wheel bearing and it would come from Dubai. Since I have called more than 3 times to check if the part came in, no body gives any information. I need to finish this problem specially that it is a safety concern and the longer I keep driving the car in its present condition the worst the fault will become.

Tan Weng Kean
from Petaling Jaya, 10
I am a Malaysian who owns the Toyota Vios Version 2015. I would like to complain on the newly bought Toyota Vios with rattling sounds on uneven road. Despite numerous examined by so call technical team by the UMW Toyota Motor Sdn Bhd but the problem still exist. May I know is this this kind of quality Toyota Malaysia provided to customer? I am looking forward to a reply in near future from the Toyota corporate offices.

Stewart Ogilvie
from Murarrie, QLD
I took delivery of a new Corolla ZR hatch auto.. In daylight I cannot see the speedometer. In the family we have bought over the years at least five new Corollas and never had a problem. That is why we kept buying replacements. I am a retired self employed motor mechanic and over the years did much work on Toyota cars and the dash panel layout on this 2015 model is poor. No need for everything to be sunk down deep holes. I have been back to the service department where I bought the car and was politely told there is nothing we can do.
A comment from the top of the tree would be appreciated Driving this car at the moment could be expensive as over speeding of even 5KM can bring a solid fine plus points and again the numerals firstly are too small, squeezing in up to 240 km is just silly and there is no back lighting in daylight. Otherwise the car is just what I expected but you are going too far with all the electronics as I do not think the service departments are up to it at least in Queensland.

eleanor gallagher
from Youngsville, NC
At 20,000 miles, why have the front tires on our 2014 Avalon completely worn out (not unevenly due to improper balancing, but totally worn out and would not pass inspection); whereas the back tires are almost like new. We also own a Lexus and a Prius which we LOVE. Not so happy with this Avalon which was the top of the line when we bought it. I would appreciate a response from Toyota customer service.

Donald Lewis White
from Atlanta, GA
We purchased 2014 Corolla July 3, 2015 with the promise that certain things would be taken care of. We have yet to have the verbally and written promised things done to our vehicle. we have been back to have it taken care of no less than 5 times, twice within 30 days. The first time was on the 6th of July. three times they gave us rental vehicles and nothing was done each time. Certain items such as touch up paint, I had to basically take care of myself, with the aid of their detail dept. The dents in which they adamantly said they could take out have not been done.
They have continued to insult my wife and myself as if our time, money and energy is of no account as it takes all of these to go to the dealership on many occasions. The customer service and follow up has been horrible. The person who told us these things presented himself as one of the two managers in charge. His name is Mike Salesperson was Alex McGhee, and Brandon...can't remember last name. I want my vehicle taken care of or to be compensated so I can take of it myself. I am tired of dealing with them. The last time I was there was 2 weeks ago. these are horrific tactics to use on a customer.

Mary Marklin
from Hyattsville, MD
I bought a new 2015 Toyota Corolla LE in June of 2015. I noticed right away the design flaw in the headlights. They are not round but cut off at the top which makes a line in the vision of the lights. This is especially bad going down a hill as you cannot see anything above that line. If I had known about this flaw before I bought the car, I would not have bought it. It is very dangerous as like I said, the vision of anything above the line is not there. We live on a very dark rural area and there are lots of deer and animals that come onto the road. This is very dangerous too because we cannot see them.
I took the car back to my dealership as I thought there was something wrong with my lights but they said that is they way they are made and there is nothing anyone can do about it. Well, I just want to state for the record, that if I have an accident because of this flaw, I will sue Toyota and if I am killed, I have instructed my children to sue. So can you please let me know if there is anything I can do to get the correct line of vision on this car? Can you maybe design a round headlamp that is interchangeable with this one so that we can at least get it changed out?
I have attached pictures of the car with the lamps on regular vision going down a hill and on high beams which is what I have to use if I want to see anything above that line. Thank you for your time and I hope to hear from you soon.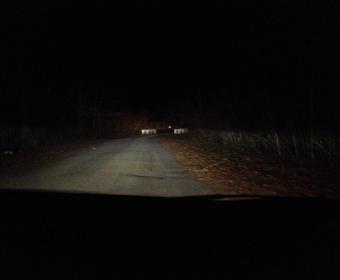 Thomas Ford
from Shreveport, LA
I had a problem with a tire on my new Toyota Tundra that I had bought from Harvey Toyota. We were going out of town and I needed to have it fixed as I did not want to travel without a spare. I called service dept. 4 different occasions and was told that someone would call me right back. I did get a call back the next day asking did I want to schedule an appointment. Everything is all roses when they want you to buy an auto but when you do, they no longer care. I do not intend to do any type of business with this company.

Janice Island
from San Francisco, CA
I am Toyota RAV 4 Sport 2008 owner and have had several recalls completed...I also found that the front bumper on this vehicle seems to pop out of place...I have inquired with the Toyota Auto Body Collision Service in Berkeley, CA and was told that the defect is a common problem in this particular year and model. I would like to have this problem resolved. Your attention and cooperation is greatly needed to resolve this issue.

Jacqueline Richey
from The Colony, TX
I took my 2012 Camry hybrid in for 2 recalls this last Monday to Toyota of Richardson. First off they made me pay for a rental when I had a scheduled appointment and had to have a car forward since they kept it all day. I had oil prints all though out my visors and also the piece at the bottom under my glove box was not reinstalled properly. My passenger seat was also not put back the correct way as the leather flap that is supposed to attach under my seat is just dangling now. I have left messages to Toyota customer service it have not heard back from them as of today. Perhaps I should take my complaint to the corporate offices?

Dr. Amr Mohamed Ahmed Arafa
from London, ENG
I am writing this email to express my feeling and tears of frustration with Toyota corporate policy. This is my complaint against the company. I am from AstraZeneca Pharmaceutical company, live in Saudi Arabia and the owner of this miserable Toyota Fortuner 2012 GX2, VIN No. MHFZX69G0C7030038. Around four years ago I purchased this car from the official agent in Saudi Arabia, . Now the kilometer count is about 101,000 KM usage. Three months ago I've experienced a experienced a noisy voice when using brake. After the check with maintenance in Jeddahfor four successive repeated 4 times , they take money and perform some maintenance every time and still the same problem exist.
I think the use try and error theory, they change part in every time and take money and see wait to see if the problem exist or not. I wish if i did not buy this car or deal with this agent , i lost all my loyal and trust for Toyota cars and their certified agency. Around four years away from this bad day when I purchased this Toyota and depend on this agency , really I am wondering if this is accepted to Toyota or NOT? I was so enthusiastic to Toyota and believe me I was promoting Toyota as a durable brand and committed company to all my colleagues to the extent that I encouraged them to purchase Toyota Brand. Now I feel completely dissatisfied, frustrated and insecure with Toyota because they want me to pay this amount for a reason which is out of my hand and goes for sure to a maintenance defect rather than misuse. Believe me, I don't expect a response from Toyota corporate offices.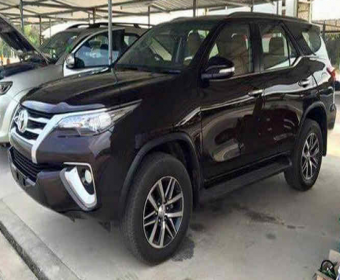 Lau Mee YEe
from Kuala Lumpur, 14
I had bought A Toyota Innova during July 2015. After i took my car,I found that my car front mirror tinted got 2 small bubbles. So during my first service at Jalan Kuala Kangsar, Ipoh Toyota Service Centre on 14 August 2015,I spoke to the Service Advisor Mr Vijaya Guru A/L Panjaimurty about the problem. He took pictures of it and told me that he will make report about it and will contact me later.
But until now I still don't get any reply from him. Recently (17 November 2015) I went the purposely to see him and asked about the problem. The answer he gave to me is he will contact me later. Until now I already call for 3 times,but still no answer from him. I was very disappointed and angry about this. Who else I can complaint with? I also scare that the warranty will get expire. Can you please help me to solve this problem?

Manish Paladiya
from Mumbai, MH
My Innova car GJ-5 JF 1581 and it's hardly a year and half I bought my car. I'm in Rajasthan near Ajmer. My car engine got some problem and it's only 25000 km I'm car has completed and they are refusing my to repair my car under warranty. How can Innova have a engine problem within 25000 km and how can your dealer refuse to repair my car under warranty?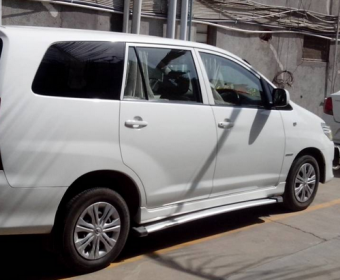 Delores Robinson
from Chester, VT
On Thursday November 12, 2015 I was coming from a side street (Church Street) onto a Main Street in Chester Vermont I was doing less than 5-8 mph trying to stop at the stop sign and the car surged forward. This drove me into a car coming down the Main Street doing what is called a T-bone of that car. My new Venza surged forward across the road finally stopping on the sidewalk. There were no injuries but both cars were seriously damaged. I could do nothing to control the stopping as it simply surged forward on its own. I now find through research that this is a known factor with Toyota. I am afraid to drive the car at all for fear it will simply take over again and surge out of control.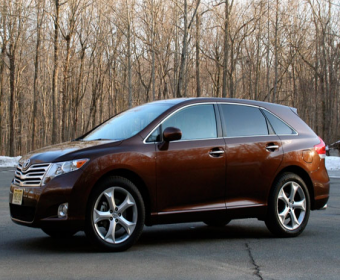 randy nelson
from Sioux City, IA
I leased 2015 sequoia from adams Toyota in lee's summit,mo. the sequoia I leased already came with a factory remote which I paid $600 more for. The remote start is junk. It say's it has a range of 80 ft but mine is more like 50 ft. for $600 it isn't even worth $200.. I have tried return and get my money back bet was told there is nothing they can do. I also paid extra to get the navigation package. They didn't tell me that some of the options on the nav only work's with a h.d. signal which I don't have in my area. So I can't get weather and traffic information. I have talked to Toyota headquarters and the dealer and was told nothing can be done. I paid for 2 things I'm not happy with and I just have to live with it.

Ronald Berlet
from Napanee, ON
I purchased a new 2014 Camry XLE at the Ottawa Ontario dealership Tony Graham in October 2013 in my wife's name Diane E. Berlet Vin 4T1BF1FK6EU743053. Approximately 6 months later the Blind Spot Monitor malfunctioned. It operated from time to time, but on average, less than 50% of the time. I reported this to a Toyota dealership where I was having the car serviced Germaine Toyota in Naples Florida when I had it in for a regular service, but due to complications relating to cross country warranties, they were unable to replace the defective parts. Since then I have taken it to 3 more dealerships in Toronto, Kingston, and Ottawa Ontario. Unfortunately when I made these visits, the BSM started to work normally again with the result that no repair was effected. Recently I was in Toronto, at the Toyota dealership where I had previously bought 2 new Camrys and they diagnosed the problem as being either the right hand side mirror or the BSM detector. They did not have the parts in their inventory, and since I was in Toronto for a day only they provided me with a copy of their diagnosis and requested I provide that to the closest dealership to where I live, Kingston Toyota. I took it to Kingston Toyota and discussed the problem with Brian Creighton, Service Manager.
Mr. Creighton was most unhelpful, firstly stating that they could not undertake this work as they had not done the diagnostic and that they would have to reimburse Scarborough Toyota for their work. Needless to say I found that argument unconvincing. He then went on to explain that BSMs are notorious for their sensitivity and there were lots of problems with them. I responded that that might well be the case, but that since the equipment came with the car I purchased I considered it Toyota's responsibly to mend the problem. I took the matter up again With Scarborough Toyota who discussed the matter with Mr. Creighton and told me that Creighton would be contacting me. I waited a few days and not hearing from him, I sent him an email message requesting this work be done on an urgent basis since I was about to depart by car for Florida for the winter and did not wish to navigate the Interstate Highway system without the BSM being reliable ( It now functions perhaps 10 % of the time).
I have since heard nothing from Creighton who obviously considers me a nuisance and chose to ignore my request . I leave for Naples next Tuesday and cannot delay my departure. I would appreciate your looking into this matter and perhaps allowing Germaine Toyota in Naples to undertake this repair under warranty. Please advise if this is possible or what other solution you might be able to make to rectify this problem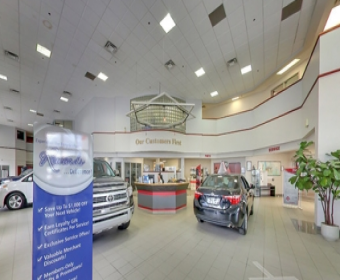 George Varghese
from Yukon, OK
The engine on my 2007 RAV 4 stopped working in the middle of the highway without giving any pre-warnings or signs. It has 84,000 miles and is out of warranty. I bought it from Toyota Dealer (Jim Norton Toyota, 8401 NW Expressway, Oklahoma City, OK 73162) on 08/01/2015 with a clean car fax with all maintenance record, etc intact. Since it was a 'Toyota' vehicle, I did not purchase any extended warranty. Now the dealer diagnosed the problem to be an engine failure and the total cost to fix is about $ 6,800. This is such huge amount for me to bear. When I contacted the Toyota customer service (1-800-331-4331), they don't do any real help in getting this problem fixed. Can you be able to help me in getting this fixed? I always trusted Toyota to be a great company with first-rate products and customer service!

Sami Khan
from Karachi, SD
The new Toyota Corolla 2015 I have bought has severe technical and mechanical issues. There is a unusual sound from the engine when I start the car. When driving there are many creaking sounds from the door and from other parts of the car. On bumps and on sharp turnings there are sounds from the steering and suspension. Just to save cost, quality has been compromised severely. This is bad!

Thuan Trung Pham
from Brossard, QC
I own the Toyota Corolla 2013 with 78250km on the odometer. The problem is the car has a lot of corrosion in the trunk. I brought the car to dealer ( Park Avenue Toyota in Brossard Quebec) and spoke with the technician (Steve) and the technician said some time there was a defect in the painting process unfortunately my car was one of them. The dealer submit the repair to Toyota Canada but was declined by Toyota Canada because the guarantee cover up to 60000 km and expired in July 2015. I spoke to Toyota Canada on September 1 2015 (complaint file 2413047) and they said I have to speak to the service Manager at the dealer.
I met Dealer Service Manager (Patrice Racine), the service manager inspect the car and seem to agree this is the manufacturing defect, want to repair but Toyota Canada will not pay him due to guarantee is over. The dealer repair only with authorization from Toyota Canada. I am stuck because Toyota Canada say go to the dealer, the dealer say go to Toyota Canada. I need help to resolve the issue.

sybil cramer
from Windermere, FL
My car was leaking oil and I took it to Toyoto of Clermont in Clermont Fl. I was told that it would take two men almost all day to repair it and it would cost 877.57. I said it had to be done so I left it there and came home. They called in a little over an hour and said it was ready. There is no way they could have worked on it over an hour. It was a total rip off. I have been thinking of getting in touch with senior services and better business.

M. Harris
from Luzerne, PA
I have had my 2006 Highlander serviced here for years. It only has 125k miles. I took in for an oil change tire rotation as usual. Service rep came out to inform me of bad news. Stainless steering fluid line/ pump needs replacing. "Fluid is just pouring out" I was told. Offered too throw in a bottle of fluid until I could get it back in parts needed to be ordered. Over a thousand dollars if factory parts/ aftermarket parts/ between 7 to 9 hundred. I called around could get work done for considerably less. Anyway. I checked the fluid level after it was properly filled. I was surprised to hear of a "pouring leak".
Observed no leaks of any kind under the car. Parked on cardboard for a week. No leaks. Levels fine. No fluid level drop whatsoever. That's been almost two months ago! Everything fine. Had it checked elsewhere. No problems. I really am disappointed that they would try to take advantage this way. I always experienced good service here, but If this is their new business model they can keep it. I won't be back. Ive driven Toyotas for 30 years. We're buying a new Highlander this fall. Needless to say it won't be from Independence Toyota of Hazleton.

billy williams
from Ville Platte, LA
I purchased a 2015 Toyota Tundra 4x4 at the end of February, 2015 from Supreme Toyota in Hammond, La., because many of my friends commented on what a good truck it was. I took it in for a service visit and talked to them about a spot on the front passenger side (a plastic piece), where it looked like some paint was peeling off. I was informed by the service manager that he felt it was "bug acid" and they would not be able to make this good with a warranty repair. I mentioned to him that I hand wash this vehicle weekly and that it was not possible
for it to be bug acid.
I was in disbelief by the lack of concern with my paint issue. This vehicle was the largest purchase I had made thus far, other than my homes, and I totally felt like I was being "brushed off" after the sale as more often times than not this happens. I certainly will NOT recommend this dealer to anyone and I hope to have as little dealings with them as possible in the future with my vehicle.

Sierra
from The Bronx, NY
This was my first time financing a vehicle, I brought a 2011 Toyota corolla le, and the service to begin with a prestige Toyota in airmont, ny was the most terrible. The sales agent, Rachel Conway, seemed to be helpful in her efforts to get me into a vehicle that would be reliable for my daughter of 3 years old to get to and from our destinations. I waited for 6 hours in the dealer ship as they took advantage of me.
She started off showing me the now financed car as my only option. Now my credit was about a 600, wasn't seriously terrible but she pretty much shoved the car down my throat then in turn to promise me that my payments would be in the low 3's she then jacked it up to 400! Furthermore her financial team wanted me to lie to the bank as they jacked up the value of the car then then wanted me to lie and say I had alloy wheels and a sunroof when I did not!
After me leaving with the car within the first week the check engine light was flashing took it back and they then said all they needed to do is reset it after the gas indicator popped up and never went away. They just kept giving me the run around as if they did me a favor like I never brought them business nor put 2,000 dollars down ! I was scammed and cheating and I want Justice!!!

Took my RAV4 to the Toyota Place service in Garden Grove to fix a constant squeaking brakes. Cost me about 1500.00. A couple of weeks later, the problem was back. Took it back. The technician said it was because the brake fuel needed to be replaced. Why didn't they changed the fluid the first time? A mystery to me. The problem still persists.

judy jones
from Reynoldsburg, OH
On Friday 05/02/2015, I put some chairs in the trunk. When I shut the trunk my back window glass blew out hitting me and my husband in the face and cutting our hands. I am now out 400.00 and the glass is not covered under my warranty according to the Toyota dealer where I purchase my Toyota Camry 2012. I am very upset in this matter cause I don't just have 400.00 laying around and it should not have blew out like that. I am contacting an attorney in this matter. What happens now, I'm afraid of the front and side windows now

nilchand sharma
from Modesto, CA
I went to Modesto Toyota to trade my 2012 Camry xle for a 2016 Toyota Prius. After going through the paper work and figures that I'm under water or my car has a negative value, they value my car $13,500. Then I said to the sales manager in November 2014 that same car valued $18,000 and 6 months later is $13,500. Now I owe $20,000 in loans on the car that in 6 months valued at $13,500!
I was shocked that my car has lost that much value in 6 months. My car is in perfect condition. Only thing that changed was extra mileage, thats all. I was so mad because it did not make sense. Toyota has negative value and because of it I'm stuck with it, so I check with other dealers where I learned that Toyota Modesto dealer must have given me in writing the value of my car at the end of my 3 year lease. I did not know that I should have that important information.
They, Modesto Toyota, charged me $18,000 for 2012 Camry in November 2014. At the end of my lease and now 6 months later, Modesto Toyota says its now valued $13,500. It's how your dealer works robs their customers. I'm a Toyota customer all my life and now this happens. How can we trust your dealers anymore? It's a very sad day for me that I cannot get a Toyota Prius instead end up with leasing a Sonata soon.

Alex Lanning
from Minneapolis, MN
I own a 2005 Toyota Tacoma. I brought it in due to a recall involving the frame and corrosion issues. Toyota determined that I had a hole in the frame, and my vehicle was unsafe to drive. Fair enough.
I was told that the recall process would take 4 months to complete. In the meantime, I would be given a loaner vehicle until it was completed. Toyota will not provide me with another truck to drive, only a car. I purchased a truck for a reason and use my truck often. Having a car instead of a truck is not acceptable, and I think Toyota should provide me a comparable vehicle while they fix their disaster (they have had this problem in the past and yet have failed to remedy the situation). I went through regional Toyota and onto headquarters and have been told the same thing. I could certainly pay for a truck, but this would be on my dime. That is not acceptable, and their problem should not be my problem more than it already has been so far.
In the past, Toyota bought people out at 1.5 times KBB. This is the right thing to do. If a company produces vehicle with bad frames, a quality company stands behind their product and keeps customers...by doing the right thing. Clearly, Toyota is going the cheap way in an effort to save themselves money instead of maintaining loyal customers. This experience is disappointing at best, and by the time they put the frame in and pay for months of a loaner, they would have been better off buying me out, and I would have purchased another vehicle from them and stayed a loyal customer.
I will never buy another Toyota again and will share my experience with many people to deter them from buying a vehicle from this company.

pedro alvarez
from Hialeah, FL
On April 6/2015, I took my Toyota Camry 2012 — that I have purchase on 1/22/2015 — to Toyota of Hollywood Fl, for the oil change. When I left the dealership I found out that I have a weird vibration on the steering wheel once I turn on the A/C. I call the service guy JC Reyes, to inform of the situation. He told me to come back on the 4/8/2015. After I was there for 2-3 hours, he said that it was nothing wrong with the car.
I left and I keep having the same issue. I call back, and they said to come over again on 4/21/2015. Once there, they told me that they have to change the Alternator. That was the vibration problem. On Monday, 4/26/2015, I went back to have the Alternator replaced. Today, 4/29/2015 I went back for the issue about the vibration. I spoke with Brian Singletery, the service manager, he said there is nothing wrong with the car.
I request to see another car same year as mine to verified that this is normal. They don't want to show me another car which makes me suspicious. I need to resolve this issue!

I complained about the scratches on my new Tacoma I had on the driver's side door . I saw it on the door before I purchase the Tacoma. The salesman said he would fix it for me. So after I purchased the truck and got it home, I fount some more scratches on the front bumper. I had to go back to Toyota of Bristol the next Saturday to have things put on the truck that I had purchased when purchased the truck.
So I told the sales manger who was there. that I had some scratches on the front bumper would look at them and see If they could be fixed. He said no that it had some kind of coating it. But it is a new truck, it should not have scratches on it. I sent the salesman who sold the truck several times when no response. I think the scratches should be fixed or the bumper replaced. I have seen several more since then.
I purchased the Tacoma on 4/4/15 it has 800 miles on it. This the second truck I have purchased from them and both times. They told me after I purchased that if I needed anything to contact them. But both times they acted the same like they were not interested in helping me. I purchased a 2014 tundra limited and traded for this Tacoma because I wanted something cheaper. If this is not resolved I don't no whether I will purchase another one or not.

francine evelyn
from Leominster, MA
4/22/15 failed 2003 Toyota Corolla vehicle inspection due to driver airbags (light on). Informed by the Shirley Inspection site that I should not drive the car because the airbags would probably deploy. 4/23/15 the Toyota dealer in Lunenburg, MA stated it was the spiral cable under the airbag and even though there is an airbag recall this part is not covered. This part is essential to the deployment of the airbag and should be included in the recall.

Gearld Kowalczyk
from Belchertown, MA
My 2006 Tacoma has been in the service dept. going on 6 months for a recalled frame. I was told in Nov. that the work will be done by Feb. or early Mar. It's now Apr. 23rd with no end in sight. A Toyota P.R. Person told me it maybe done in May sometime. I need my truck so I can drive down to Fla. and bring back my boat. I also have work yard work that needs to be done. I bought this truck because I need it and cannot afford to have it held up any longer. My first Toyota was bought in1969 (Corona). Because of this experience the Camry and Tacoma are probably my last. When I finally get it back I'm thinking of a creative way to express my feelings toward Toyota with a sign attached to my tailgate.

Jerry Kaplan
from Artesia, CA
My wife and I both own a 2007 Toyota 4Runner. We have the same vehicle. I have a sticky lift hate handle on my Toyota, yet my wife's vehicle is fine. I investigate this defect, and noticed that it should have been recalled due to the widespread problems with other owners. When I called to talk to someone about recalling my car, the Toyota operator said that they have never heard of this problem before. Really?? You have never heard of the problem of a sticky lift gate handle that over half of your buyers deal with! That operator, and everyone else at Toyota was lying!! I want a refund or at least my car to be recalled and given another one, one that does not have a sticky lift gate handle!!

Julie Weight
from Springville, UT
About a year ago the CD player on the system went out and we had to have it repaired for around 500 dollars. The dealer told us we had to buy a new unit and it would cost 3000 dollars. Now we are having problems with the dvd map drive. In this system the DVD player, stereo, backup camera and navigation work on the same unit. We are looking at another 500 dollars or more to fix it. I've read that this is a problem that occurs often with these units. We have had nothing but problems with the electrical parts in this van. We've replaced both doors and the back hatch, plus the sonar is not working either with a 2000 dollar fix.
Luckily we could just turn that off. We couldn't do that with the doors because one of them broke while it was open and we couldn't get it to close. The mirrors also have broken with a small part needed to fix it, but we were told that part is not made and we have to replace the whole thing for 1500 a piece. We bought the driver side one but the passenger side is taped because the only thing broken on it is whatever keeps it tight in place. It's ridiculous that so many of these little things break and the fix is to buy a new one at an exorbitant cost. Paying for these has doubled the original cost of this car and now we have the navigation to worry about. Needless to say I will never buy another toyota unless I can get a resolution to this problem.

LAWRENCE J MELLOW
from Pawcatuck, CT
I had Valenti Toyota do a brake job on my 2004 Toyota Tundra cost was almost $500.00. Ever since they did the break job - every morning the breaks make a loud disturbing squeeking noise that stops after appling the breaks 4 -5 times. I have brought my truck back to them 5 or 6 times now with no resolution. My brakes did not make any noise for 11 years now since the brake jon it is every day - when it rains it is worse.

Sandra / Scott Grooms
from Elmira, NY
We took our Sienna in several months ago to due to the recall for the spare tire....the spare tire mount was removed and our spare tire was put INSIDE the van. When asked they (Maguire Toyota, Ithaca, NY) said they did not have the parts to repair it....we have been patient but it is ridiculous that these parts are not available several months after the recall. It is 'travel' season and we have NO ROOM in our van to put our luggage, etc.

varinder kumar marwaha
from Panchkula, HR
I am disgusted with the service at Toyota! I took my car in to be serviced and the car tires manufacturing default is not willing to solve the issue and listen to my complaint. I have been patient in dealing with the idiots that work there, but they have made it nearly impossible to get any mechanical problems with my car taken care of. I have never been dealt with so rudely and would appreciate help in getting tires replaced on my car!

Alexis Villars
from Vero Beach, FL
I purchased a brand new 2015 Toyota Corolla S Plus in February and on April 1, 2015 I was in an accident. My car was totaled by the cited insured drivers auto insurance. The car had sufficient damage to be considered "totaled" and I'm receiving a payout. However, emergency personnel, police officers, the emergency room doctor, the tow truck driver and the professional body work technicians all informed me that the airbag should have deployed but it never did deploy. I have done some research and realize that several factors are relivent when a sensor signals an airbag to deploy. For example, the type of impact, the amount of deceleration and the placement of the airbag sensors. According to the above research the airbag should in fact deployed, but it did not,
Please inform me of any other complaints regarding the same situation and circumstances. I realize that through my research there is no active recalls to date on the 2015 Toyota Corolla S Plus.

Naresh Ramsook
from Carapichaima, CTT
When I went for the 35000 miles service to be performed on my Toyota Hilux, I was told that I have to change the brakes pad. The brakes pad must be purchased at Toyota because the van is still under warranty,which I did. On my 40000 miles service which is the next month a half , the maintenace department is telling me I have to change brakes pads again. I beleived when I purchased parts for the manufacturing company I would have received genuine parts. But after one month and a half my brakes pads need changing I think I was given substitute parts for the price of genuine parts.

Gerard Davignon
from West Chester, PA
The following are my observations of the 2014 Highlander xle. Back up screen no use on bright sunny day. Unable to see due to sun light hitting the screen. Gear shift location reflex the sun and the glare may cause a problem blinding the operators vision. Both side mirrors are too large and blocks the operators view of both side at an intersection. The head rest in second row blocks the view of the rear gate window. Both sun visors are too small so the sun is in the eyes of the operator which may cause a problem. Yes I would purchase another highlander. The above information are the problems I have noticed.

amit
from Jacksonville, FL
I purchased a used car Toyota camry 2014 few days back from a private owner. and before purchasing I get it inspected at Toyota authorised dealer (Coggin Toyota Jacksonville). They did checked the car. Based upon their decision that car has no problem and I went ahead and purchased the car. Now not even a month passed and the car has shown some electric problem and I can see some naked wire in harness. when i went back to them, they are not giving me factory warranty stating that the car has some local parts (some plugs and wire) installed from previous owner. I am not able to understand why they are not able to find this problem at the time when they checked the car initially. They could have told me that this car has some loose coupling and local products which could cause the problem and void the factory warranty.
I raised complaint at Toyota customer service, Dealer customer relationship manager but no one paying heed to my problem. We are not mechanic and we are dependent on Toyota and their authorized service center. My complaint reference number is 1504020266. I want Toyota to intervene in this regard and provide me factory warranty.

Went in for 15,000 check over. Didn't even change the oil. Made an appointment 2 weeks ago. Took them 1 and 1/2 to add air to tires and add windshield washer fluid. The 15,000 is silly stick to oil changes for a once over on a car

My mother in law bought a Toyota professional in December 2014 cash of which it was having too many faults. She filed a complaint and was advised to bring it back and take another one of which there was an extra R10000 that was needed, she paid in the money. After a month or two the salesman called the old lady and said she was robbed of that R10000 she was not supposed to pay in because it was the garage fault at first to give her a damaged car. Even the second car was having a fault and there was service history book, spare key and the front wheel was not having mud guard. We went to the manager and file a complaint and he refused to give back the of which he said it was a pay in for a new car. Please advise what to do. Toyota in Arcadia Pretoria...

Eric OBriant
from Knoxville, TN
I have a 2005 Tundra. The check engine light came on so I took it to Toyota of Henderson Henderson NC. They said it was the secondary vacuum pump and because I bought it in December 2004 it was not covered by the toyota service bulletin which says 10 years old and less than 150000 miles. Mine had 143000 miles. It cost me over $2000.00 to have it fixed. I have 3 toyotas and was thinking about replacing my 1995 T-100 this year but after this I am going to have to think long and hard whether to get another Toyota.

I bought a Toyota camery hybrid from Scarborough Toyota Perth(Washington). There was a manager his name is Brad. When I was buying car he said to me he will get me the best interest rate around 5%. But he couldn't do it. Anyway somehow I managed to buy it. But the real problem started when I went to pick up the car. When I first saw the car there was not scratch but when I went to pick it up there were small scratches. And another shocking thing is that the car doesn't have second key. When I asked about another key he said it's not his problem. I should have asked before buying the car. He was arrogant. I want to ask if I am going to spend nearly $30000 on the car wouldn't I want it with 2 keys. It is absolutely ridiculous. How can you employee guy like Brad. I want hear from you asap. Pls I want another key for my car. And I want you to take action against this arrogant guy Brad. Thanks looking forward to hear from you.

Craig Hamilton
from Agassiz, BC
Rupture gas tank internal 2009 rav4 on holidays in Arizona, Usa. $3,400.00 bill. Can not get Canada Toyota to answer our phone calls. Have faxed them the bills and reports from US. Not our fault the US Toyota dealer said. Faulty gas tank and they have improved it now so something was wrong with the tank to begin with They said they would look in to it when they got the bill. The Mesa dealer said car was extremely dangerous to drive. What would have happen if we drove it home. It could have caught fire or blown up. Canada Toyota does not even care.

On 03-18-15 I have experience an apparently electrical issue with my Toyota Camry 2008, my car is now about 74,000 miles. While running the heat indicator, RPM, velocity, and the air conditioning stop working, the brake light, ABS light, and drive light went off. Then suddenly all is normal again, then back failing. I am a female and I love my car, this is the first time I own a Toyota Camry, but this situation scared me a lot because I drive most of the time during the nights and experiencing all these needles going up and down and the light on and off like crazy is not a comfort experience. I brought my car to my personal mechanic and he did not find anything but the problem still. Do you know the root cause?

I have a 2002 camry, 2.4 engine. last week, during cold weather, while driving, the heater began blowing cold air.the temperature needle rose into hot area. i took it to the garage, they found the antifreeze was low. they put a new thermostat, added antifreeze. it drove fine.next day same problem.tuned out to be the head gasket.they found the problem to be the head bolts. research found it's a common problem with this engine.this problem has been known to Toyota for a long time yet it still exists.i now have to replace the engine,or scrap the car. i'm on fixed income,so this is a financial problem. i believe Toyota should have addressed the problem long ago. i purchased this car because of Toyotas reputation for reliability,but this situation certainly has affected my opinion

I have a 2010 Corolla. I brought my car to Truro Toyota for service, they were suppose to check my windshield washer fluid bottle. I got home and the bottle was empty so I poured some in and it leaked out. Phoned them and the service dept said to bring it in for them to look at. I live 1 and 1/2 hrs. drive from the dealership, only for them to tell me it's not under warranty because there is a crack on the top of the bottle and its not a manufactures defect. I refuse to buy one, I spent alot of money on extra warranty which I regret now. Needless to say I was not a happy camper, 3 hrs. driving for nothing.

I went to vandergriff Toyota for an oil change I was talking to guy name Bob Last time I was there I ask him when is my maintness expire ge said in 02/2013 But today some how me maintness was expire in08/2012 so I said Ok I went and renew my maintness and also I bought a tire warranty it cost my 1750 The finace manager Andrey Korneev sale me the tire warranty with out checking my tire how bad the are. I know was no problem with the tire I Chack them every morning. Anyway during changing the oil they damage one of my tire when they were left it up. I do no that after they finsh they told me that I have a bad tire and I will not be covered by the warranty I just bought I said I was nothing wrong with my tire before I came to you. Any way they try to sale me a tire a got mad sending 1750 for nothing So I said let's cancel the warranty and the maintness because they try to get me I went back to finace manager to cancel the deal all what he said I can help you with that then he throw the paper work back to me I did not like that he make me feel like a pice of shit. They know what they did

Hi, I go to Sun Toyota(in Edmonton-10130 82 ave). I bought a camery Car. When they ask me to pay the deposit, I ask them how long can I get the new car. they told me on Wensday or Thursday this week. They talk with me and provide a all life free oil change for me. but I donot want to take. because the can still wait next week. I call the general Sales Manger. He said he loan a car for me to drive. I do not want to choose his deal. why he force me to choose this deal. he donot want I cancel my order. what's this dealler? this is horrible dealler. I donot want this car anymore. If I choose this car, maybe in future my car has some problem, they will not have good service. Could you give them call and ask them to pay back my deposit. I think this is not good for your good service.

My car never met with any accident. Neither did my car dash against anything from the front side. There is not a single scratch on my car on the front side, which can prove that anything has hit it from the front side. You see…..something hitting from the front side of the car will cause great damage….the bumper will get distorted, the headlights will break. The chrome plates, bonnet plate, the Toyota logo, everything will get damaged. Nothing of that sort has happened in my car.
The foul fitment of the AC hose from the Company itself, which during the course of running the vehicle, has gradually caused a cut on the hose by the loose radiator frame – as the spot welding of the frame had come off. Only due to continuous rubbing of the frame with the hose, the cut developed and the AC gas leaked off. It is not a one day impact issue. I repeat ….only continuous rubbing of the frame can lead to a cut in the steel wire embedded hose.
When the work was carried out in the Dealer's workshop, the technician had pushed back the radiator frame and had tightened it back. This clearly shows the looseness of radiator frame from the company's side itself, which if not have got attended this time, would have definitely rendered a cut on the newly replaced hose pipe once again in future. The damaged hose pipe assy. is still lying in the Dealer's workshop.
Kindly get it confirmed from Toyota Plant about this incident, as this has been caused by the loose radiator frame, at the time of assembling of this car and is not a result of any dashing/impact, etc….
My Car is covered under Toyota Basic Warranty Coverage for 36 months from the date of sale or 100,000 KMs (whichever is earlier), which reads "Toyota warrants that it will either repair or replace any Toyota supplied part that is found defective in material or workmanship under normal use". As such, I must get the replacement under standard warranty.
I do not understand why I should be penalized for defective/foul fitting of this hose pipe at assembly line. Once again I request you to look into this matter sympathetically and oblige
Regards,

I purchased a brand new Toyota RAV from an Oak Lawn Toyota dealership in 2006. Although it's been maintained by the dealership, it has consistently incurred major and suspicious problems. I believe it was either assembled incorrectly, or possibly Toyota is cutting corners in materials and putting out problematic substandard vehicles, or Oak Lawn Toyota is lying about the problems and the costs. In the last couple of years, I was told this vehicle needed $1400 worth of pollution control equipment including an $800 canister.
I was also told that it needed a $300 windshield wiper motor because when you shut the wipers down, they will not fold completely. And today, I was told that it needs a $2500 repair to fix a dial on the dashboard that freezes and will not turn properly to allow the airflow to come from the defroster, the windshield, the floor etc. However, as you drive, the air flow changes and the dial will free up. They "fixed" it twice for $100/pop but the problem has persisted.
Now it needs a $2500 repair??? These are not normal problems for a vehicle. I've done regular oil changes, mileage maintenance, brakes, etc. The vehicle has also had numerous recalls that have been repaired since I purchased it. There is something wrong with this vehicle, something wrong with the dealership and/or something wrong with Toyota Corporation. How could a 2006 need close to $4500 in repairs? And none of them from the engine??? The vehicle has never been in an accident and like I said, has been maintained by the dealership. I want this latest "problem" researched. This sounds like it should be a recall issue. Even the dealership cannot explain it and said it's rare.

I have so much to say, I have been leasing trucks through GMC since 1999. I have never really had an issue with the trucks itself it was the service dept that sucked which is the reason I decided to go with Toyota, and boy what a mistake. I knew what I was looking for and I assumed that the quality would be just as good as GMC but I was wrong.These are the things that concern me The sound system sucks, no duel heating system,no automatic tire pressure info, no onstar , passenger side manual seat, middle arm rest in the back doesnt stay up, cheap paint job, cheap windsheilds, punk ass horn, heated seat that you wouldn't even know was on. I ride the highway to get to work and everytime a rock hits my windshield I end up with a new crack in my window. I now have 4 cracks in this window and to replace it I have to go through the dealership because it is a lease. The windshield for my particular truck will be $1500.00. This much for a windsheild that continues to crack. I had paint chip away the 1st week ridiculous. I will be turning this truck in early and I will never buy from Toyota again and trust me I have told more than a friend and they are walking away from Toyota too.

I have a 2007 Toyota camry le v6 and the transmission is slipping, this car is only five years old I know it should not be having this type of issue, after ready numerous of complaints on the internet, apparently many consumers are having this same problem, I think Toyota should step up and resolve these issues, this is my first and last Toyota, I bought this car because of Toyota's reputation, but it is now clearly tarnished!

My ipod connection in my new 2012 prius 3 is terrible. I have had the car for three weeks and this was obvious the first time I played the ipod. It cuts in and out constantly and makes listening to music on my ipod a poor experience. I have talked to Toyota about this and they said they are aware of the problem and do not know how to fix it at this time. I would like to return the car for a Prius that does not have this problem

hi we were on holiday in perth and took our car to Rockingham toyota where we were told they had to order a part and we waited over a week for it. The service guys finally put the part in and we left for home (Balranald nsw, a 4 day trip) across the nualabour. We made it 200kms out of Perth when the car started to have the same power cut out problem. Nothing was fixed, when we rang rockingham toyota they told us that we were to far away and they couldnt be bothered to help. By this stage my husband was irrate as we were almost collected on the free way twice by trucks due to the engine cutting out and it then took 4 days to just cross the nullabour

My wife arrived at Rick Hendrick Toyota dealership, in Fayetteville, NC, for the 105,000 miles service to be performed on a 2007 Toyota Camry on April 5, 2013 at 10:30am. For the record, this was her third time bringing the car in for service. And each time, she had problems. From my wife experiences with this Service Department, I'm lead to believe this dealership tries to take advantage of customers--especially females--if you think they don't have a clue of what is going on. The car was fine when it went in for the 105,000 miles service. The maintenance light was staying on continuously so she knew it was due. When she checked in she was asked if there was any problem, she informed him about the service maintenance light staying on.
After checking in at the appointed time (10:30am) she caught a ride to the mall provided by dealer's courtesy shuttle. The service advisor--Darren McDonald--was to keep her inform by phone and not to do any other work without contacting her. When she was at the mall, she never received a called. And when she called, she wasn't able to get through to Darren but she did leave a message. Upon arriving back at the dealership, she noticed the car wasn't ready. When inquiring about the status of the vehicle, no one could provide a clear cut answer.
Well, to make a long story short, she was told the car needed a new oil pan. This was due to the threads in the oil pan being stripped. Doing my conversation the next morning with the Service Manager, Ray Phillips, He basically told me that problem like that is normal for todays' automobiles. He says the materials are much lighter and wears out quicker. So you tell me, with todays€™ cars requiring less oil changes (my car every 5,000 compared to 3,000 in the past) that an oil pan can't withstand 20 oil changes. Even though this was a 105,000 miles service, the mileage on the vehicle was less than 104,000. I'm not the smartest guy in the world but I think Toyota makes a much better quality automobile than that. With that being stated, Toyota would have been out-of-business a long time ago. It seems like a cover up--maybe I'm wrong--but I doubt it.
Generally, threads should never wear out on a drain plug or oil pan. Stripped oil pans are usually caused by: Over tightening the drain plug and/or cross-threading. Another point I like to make. Why replace the oil pan? Why not tap out the stripped hole to the next oversize and replace the drain plug with an oversize plug. Please excuse me...I forgot, your Service Department is where the dealership generates most of their income, so you have to keep the money flowing "By-Any-Means-Necessary". During our conversation, Mr. Phillips, stated that he noticed the car been serviced there about 19 times. With that being facts, if your dealership was the one performing the oil changes over a prolonged period of time, the dealer should be responsible for the damaged oil pan threads. I have NEVER had a stripped oil pan, either by changing my own or having someone else performed the service. Then they had the nerves to present my wife with a bill for $550.00 for repairs.

Why would a 4runner bought brand new start to crack in the dash precisely after 5 years and after the warranty is up. i purchased my 4runner brand new and it was always kept in my garage at home under cover or at my job in a parking building. In both cases the vehicle was never in direct sunlight for prolonged periods. The only place where it would get a lot of sun is when I would go shopping and even there, we always park in the multilevel parking, where it would not be in the sunlight. I also asked at Toyota if this would be covered under the warranty and was told that it would not because the warranty had pasaed. It seems to me that the materials used by Toyota for this year in particular was of inferior quality.
In comparision I also own a 1999 4runner which is basically always in the sun since I alwas have it in the front of my house under the sun and never put it inside the garage. The dash on this car is in excellent condition.
I am thinking of buying a new car and because of this bad experience I am not going to buy another Toyota. I would not recommend Toyota to anyone because of this and the fact that they will not cove this under the warranty.

Last year I purchased 4 - 2012 Toyota Corollas and they now all have missing battery caps. I contacted our local dealership, Sierra Toyota, they informed me that they didn't have that replacement part. I've also checked all local parts stores and battery stores, they also don't have these replacement parts. I seem to be left with no choice but to replace the batteries on 4 Corollas that are only 8 months old. I currently own 12 Toyotas (10 Corollas and 2 Scions). I will take this into consideration when replacing these cars.

I was getting 47 to 52 miles per gallon on my Prius, I sang its praises to everyone and recommended it to all. However in October of this year, I needed new tires, at around 40,000 miles. I was told by my dealership, Anderson Toyota of Lake Havasu, AZ, to be sure and get the proper tires as the wrong tires could cause a 5 to 8 mile loss in gas mileage. Consequently, I purchased the tires my dealership recommended. At first my mileage dropped to about 32 to 34 mpg. I took the car in and they lowered the pressure in the new tires, now I get up to 41mpg. I find this totally unsatisfactory. What can be done? I would appreciate your input.

I purchased the best truck I could ever wish for, 2001 Toyota Tacoma; it's an xtra cab with TRD with the SR5. Today at 113500 miles it still looks and runs showroom new. But it has the rust on the frame and bad too. Toyota refuses to help in any way. In 2012 the frame was perfect, now it is almost eaten through. I love this truck but it is unsafe to drive and I am very displeased with how they are handling the situation. I opt to go with Toyota compared to Chevrolet because Toyota had a wonderful reputation on reliable vehicles and I was sold on that. When the recall was sent out, I was living in Virginia and battling cancer so I missed the recall. I believe Toyota should warrant their product or close down their plants if they won't honor the issues at hand. I want a new frame or at least another truck with my engine and transmission, my baby is gorgeous. I am now on a fixed income with blood clots in my lungs due to the cancer I need my truck.

dear sir/madam,i wish to lodge a complaint with you about the corrosion of the rims on my 2006 toyota prado.i made a complaint last year through bartrac the toyota dealers in tully,north queensland.they took photos and sent them in to toyota but they said it was dissalowed.all five rims have corrosion and the spare has only been used once.they said that there was a problem with the metal used and thats why the wheels were corroding and that other prados also had the same problem.so it appears that i would be wasting more money if i were to have the rims sandblasted and repainted.i would find it extremly hard if i have to buy a set of new rims and in the present condition the rims will surely devalue my car substantialy.i hope there is a satisfactory solution to this problem .yours sincerly,tony rossi.

To whom it may concern. I have grown up riding in Toyota cars my entire life and now as an adult I have the joy of "owning" a Toyota. I chose the brand for its reliability and comfort. However when a customer service representative calls and tells you your being hard or laughs at you while you explain why your payments have been late; is less than comforting. I do not know what the €œcriteria€ for being difficult is to a customer service representative or Toyota Company but I am ashamed to be on the other line, feeling sick and worried about any other call I receive from Toyota Motor group and their associates. Will I be labeled as such in the data base? Will the next customer service representative give me the same belittling response when I answer questions? I work for a living and to have another individual that lives in the same country as myself not give me the respect as they would like to receive is very unnerving and sad depiction of what it means to be a working class American citizen that is not getting the respect from their fellow citizen.

I took my new 2012 corolla for the 15k service, since then the brake light and maintenance light have been on and if they serviced it correctly neither should be on!! I also expressed my concerns on it shifting oddly and the mechanic and director told me if the engine wasn't warm it would do that... After 8 months of driving this vehicle, why would it randomly start now?! I tried explaining my concerns to Jamie the director at Toyota in greenwood and she have me the same run around as the mechanic and told me she didn't want ppl like "me" for customers!! This is completely uncalled for since the mistake was made on their behalf, and what kind of customer am I ?! I paid cash for this vehicle, I'm very loyal as I've NEVER had it serviced anywhere else. I'm beyond upset with company and I want some answers and actions on how Toyota is going to fix this.

manufacturing defect in process and material molded to form dashboard. Toyota claims no lkiability after 36 months and claims no legal liability for their incompetant manufacturing after 36 months. How can there be a time limit for incompetance under the laws of tort? Toyota Customer Experience in California provided me case # 12112000827. Toyota already provided me with three recalls with extended warranty for other errors they made which were discovered after 36 months. It seems 36 months limitation on warrenty is meaningless when it suits their purpose and also establishes their liability for manufacturing defects that may occur at any time.

Bought a Toyota Tacoma with leveling kit and chrome rims. Since the day I have had it the tires rub causing the steering to jerk the wheel out of your hands. I have had it with these people.. They say its not their issue because its after market stuff causing the issue. Brand new truck the second time I had it in there for this issue, they cut my fender wheels. Which still hasn't been replaced. The tires are actually rubbing my frame...the after market guy says he did this he did that and it still rubs. Went to the dealer on 12/3/12 for the 12th time. Was told everyone was in a meeting and someone would call me back. It's 12/6/12 and nobody has called. I even spoke to Sparky Gullo and he also said someone would get back to me. Contacting the news media today and waiting on my lawyers phone call back. I have had it! After market or not Gullo Toyota sold me the truck as is it...you sold it so you fix it!!

I have etios liva feb 12 model and facing front seat problem. It causes my back ache a lot, I can't drive my car on long route because of driving seat problem. I have met to pioneer and radiant Toyota several timem regarding the issue but no solution yet, please solve as soon as possible.

To whom it may concern, I recently used my car for work- a recent model Toyota Camry Altise- and was involved in a rear end car accident where I was forced into the car in front of me. The car has been deemed a total right off and the entire front end was damaged beyond feasible repair. Not only this but at the point of impact none of the air bags deployed causing me to suffer severe whiplash, for which I am now suffering continuous back and neck pain and have to have intense therapies to lessen the pain.
During the accident as the steering wheel air bag did not deploy I was thrown forward head first into the steering wheel at which time I was knocked unconscious. I have now been left with a scar on my eyebrow due to the impact of my head on the steering wheel. I was seen by the emergency department at Swan Districts hospital Midland WA and have both medical reports and photographic images of the severe safety concern these faulty airbags pose. I was wearing a seat belt at the time and was estimated to have been doing as little as 25 kms/p/hr, had I not had my seatbelt on it could have been a lot worse. My entire group of both family and friends are shocked and appalled by this fault in a car produced by a company with such a high reputation in safety standards.
I therefore seek a response to this complaint and seek some sort of resolution as I feel that I have paid for a car which I thought would be a family car in the near future, now everyone with a Toyota in my family is very concerned and people I know that were going to buy Toyotas have now changed their minds. I am now without a car and the insurance is much less than the car was purchased for only months ago. This could pose a threat to business if the company does not address this issue and customer feedback/complaint in a timely and thorough manner. I look forward to your response as the inconvenience of this fault has affected both my work and home life/abilities.

I purchased my second toyota this past Sat as my matrix that I had over 10 years was totaled in the flood from Sandy. I loved my Matrix so I decided to go back to Toyota. We went to Crestmont Toyota located in Wayne NJ. NEVER GO THERE.
They charged us over $3000 above sticker price and when we went back to speak to the manager we were not allowed to speak to him and had to deal only with the salesperson that sold us the car. he told us that it is common practice for Crestmont toyota to sell above sticker price on lease but the reason given right now is that the prius is in high demand, that Toyota lost 4,000 of their vehicle and combined with the gas shortage, they have to make their money back so instead of helping Sandy survivor victim they screw them. I will NEVER lease/buy toyota again. Do not go to Crestmont Toyota or prepared to be taking advantage of. Andy was our salesperson.

We purchased a 2010 Camry XLE with navigation. The GPS system is extremly poor as compared to our Garmin GPS. We thought when we purchased the car we were going to get an exceptional GPS system, however, it does not recognize many roads that have been in place for 10 years or more. Why is this such a poor GPS system? How come the Garmin is so much more accurate, easier to use and it comes with lifetime map updates versus paying over $120 for a yearly update to Toyota? Please tell us why we should continue to purchase the GPS disc updates? We would appreciate you sending us the most current GPS disc at no cost. Our name and address is on the corporate complaint to Toyota.

The clip that holds the latch/switch assembly to the Scion hatch has broken and the assembly comes off every time the handle is grasped to open the hatch. Toyota service wanted over $300 to replace the assembly. I have heard from a number of people that failure is common. I believe this is a frequent failure given the design. Two small clothes pin shaped clips attach the assmbly. The constant stress of opening the hatch flexes the clips until they snap off due to fatgue failure. In my opinion this is a very poor design.

David Arrowood
from Louisville, KY
Bought extended warranty and they lied about putting a new radio in my 2010 Corolla . They said the service was completed but it does the exact same thing . The FBI rated the dealership and closed it down. In Ashland Ky. Please contact me at 606-793-4348 ask for David.

ben fitzherbert
from New Port Richey, FL
When I purchase a 2018 Rav 4 from sun Toyota I was talked into getting Sky link by finance manager I was told it would save me money on my car insurance. My insurance company would not give discount for this. The salesman told me that if I was not satisfied with this I could cancel, When I took my car into service last week I tried to cancel . I was told that I could not cancel this service that it was purchased with car? I am very disappointed with this dealership and would never purchase another Toyota, When I bought car there was money due back to me from previous warrantee finance manager said I would receive check back with in several weeks. After 2 months I called to find out what situation was I was told by women in office that finance manager never turned in paperwork. I told salesman that day could not go over 200.00 a month. Ended up being a payment of 284.00 for 7 years witch being on fixed income has been difficult to keep up with with includes finance charge of 54.00. I believe this dealership deceived me when I purchase car I sent serval complaint and never received response I believe I should be able to cancel out sky link and get money back! When I took car in for 1year service it cost me 100.00 for service on air conditioner and filter? The way its advertised 2 year service is free. I have no trust in this dealership

Benny Cavazos
from Houston, TX
A couple of weeks ago I had my car serviced at Fred Haas Toyota Country and the service rep said my battery needed replacing due to it failed a test. Later I was told by the service manager Barry Whitlock to bring the car in and I could get the battery replaced at a reduced charge, I visit the Toyota dealership in Tomball, Tx last night to replace the battery per Barry Whitlock and after waiting over an hour the service rep said they could not replace battery because when conducting another test the battery passed the test per technician, So I had to take my car home with the possibility that it could not start at any given time. Which the car belongs to my wife and it could leave her stranded at anytime in her daily commute. I was told to bring the car back and if the battery failed, then and only then I could qualify to get another battery at the prorated charge.
Benny Cavazos
Cell phone# 281-799-0050

lenwood Bruce
from Chester, NY
I brought a Toyota battery in 2015 it fail me on 12-18-2018 it was a 84 month battery I ask the dealer parts department to pro rate battery I was getting a new one he said he had no record of me buying the battery from him I have done all my repairs and parts from this Toyota dealer so I was broke down in another state with a dead battery I asked the dealership injacksonville about a new Toyota battery I had to pay the full price for it he would not pro rate it nether he said I had to take it back to Valdosta Toyota so im out of 169.00 dollars and a dead Toyota 84 month battery

Tammy Owens
from Ashburn, VA
I paid cash up front to the Toyota dealer bought brand new for my 2011 Toyota Rav4 4 door 4wd 4 cyl 4 speed Vin # JTMBF4DV1B5041828 in 2011 and I am very disappointed with the outside rubber molding on my window front and back it is like it was a bad batch of rubber or something they are falling apart my car is always in the garage so don't know why it is doing this, I have always owned Toyotas all my life and never had this problem, im just asking for Toyota to sand behind there car and replace front and back molding on my windows , Please help me out if possible..
Thank You , Tammy Owens Cell 870-754-2345
9809 Old olvey rd
Harrison Arkansas 72601

Barbara Villacorta
from Stroudsburg, PA
My family and I have been a loyal Toyota Customers since 2002. Nothing but Toyotas we bought, but now they have no customer loyalty from me any longer. I went 3 weeks ago to look for a SUV and to trade in my 2014 Toyota Corolla. I picked the SUV I wanted and they low balled me with the trade in for my car. I no sooner had the SUV a week when they called and said I needed to bring it back because the finance company would not approve the financed amount, so I came back and chose another and a little cheaper SUV with lower mileage...to this point no problem but sad I could not keep my first choice.
Well, the day after I brought home my Nissan Rogue I got a chance to really look at the car which had scratches and a dent in the hood. Again, not so much a big deal because it is a used car, but WAIT...here it comes...They gave me ONLY ONE KEY FOB which is FALLING APART with a BENT KEY and a button missing and, NO FLOOR MATS.
They are making me PAY FOR A NEW KEY FOB EVEN AFTER THEY GAVE ME A ONE AND ONLY DAMAGED KEY WHICH WILL FALL APART ANY DAY NOW leaving me stranded if I dont buy one myself. Let alone not giving me floor mats.
This is a joke.
The salesman who begged and pleaded with me to trade in my beautiful Toyota Corolla several times, in fact every time I had maintenance there. He personally chased after me when I brought my car in for service, now CANNOT EVEN SPARE $200.00 on a NEW KEY FOB!!!!!
THIS IS SUCH A JOKE...HALTERMANS ARE THIEVES AND DONT GIVE A RATS ASS!
I will tell everyone on social media never ever to step foot in there to buy or service anything.
And as others have said, they dont care about you after they have made the sale. SO MUCH FOR THEIR CUSTOMER LOYALTY AND GREAT REFERRALS.
I will also be writing to Toyota Corporate on this matter and smearing it all over social media. Also telling all my friends and family this happened.
The salesmans name is Rodney Wilson, and his sales manager is Genesh. DO NOT TRUST THEM!

Maphefo
from Pretoria (Menlyn Park), GT
i had a breakdown on dec 9th and my car was towed to the Rustenburg Toyota dealership. the next morning I went and marius was introduced as my service provider. between dec 10th till 12th I have been fed with different stories of what could have caused the breakdown. on the 13th I escalated my query & dissatisfactions to service department manager who promised to get back to me on the 12th and as at today, dec 14th I have not had a word from him/them. My car is still at the dearlership workshop and no update is given to me.
072 406 5040

Roobina Gorjian
from San Diego, CA
My husband has Corolla 2004 Manual Shift and I have corolla 2003 automatic. We both take our cars to Toyota Dealership. My husband takes his car to ElCahon - San Diego for service. A month ago his Transmission was making noise he took it to his Dealership and he was told it is ok to drive it since the resolving the problem will cost him too much. A couple days ago her Transmission died and his car stopped in the middle of the Freeway. He was luck did not get killed by other cars. He had to tow his car (paid $170) to the Dealership, missed two days work because they told him did not have time to look it the problem till next day. Then next day he called and he was told he need to pay $4,500 to replace the transmission. We both did our research on line and learned that a lot of people had this problem with Corolla 2004 manual shift. We do not understand why Toyota did not recall 2004 Corolla Manual shifts if they were aware of the problem. We do not have this kind of money to fix his car. Toyota is obligated to fix his car before we take any legal action. At this time his car siting in the Dealership and we have one care and both of us have to go to work. Please get back to me as soon as possible. Thank you for your prompt consideration.

Trevor Shannon
from Calgary, AB
Good day,
I recently purchased a 2018 RAV4 SE ( Nov 18) from Canyon Creek Toyota in Calgary Alberta. I purchased this vehicle for my wife, we were well treated by the dealership, and by our sales person Eric Reyes. After a couple of weeks my wife noticed a crack in her windshield in the right bottom corner, it quickly spread across the entire windshield, so it needed to be replaced. I contacted the service dept, and to my shock, I was told it would be $945.00 for a new windshield and 1 hours labour. I was shocked at the price, my windshield for a 2015 Santa Fe costs $250.00 to replace. Jeff Penner from their Service Dept, was able to get the price down to $805.00.
I'm upset that the sales staff did not advise on the expensive cost of the windshield replacement, if we had of been informed prior to the purchase, we would have purchased glass coverage for $183.00 annually. I spoke with the Sales Manager Kelly and he told me their was nothing else he could do to help us out, because we got a smoking deal on the 2018 RAV4 SE.
I was considering purchasing a 2019 Highlander in Jan 19, trade in my Santa Fe, but after this poor customer service wrt the windshield, I will not be purchasing another Toyota vehicle.
Sincerely,
Trevor Shannon

Mrs G McKenzie
from Washington D.C., DC
I just purchased a 2018 Toyota Tacoma and I am very disappointed that there is not a mirror on the sun visors. I'm sure this item is missed by many other owners as well. This item should be considered for future new vehicles.

Nomsa Lukhele
from Centurion, GT
I had applied for a vehicle at Toyota Monument ( Nardus) was the sales person who was not keen to help it was like am forcing him, it was such a drag even to get the feed back. Only to find out that my application was declined.Then went on to try Toyota Halfway Fourways, Sales Person (Godfrey Mulaudzi) . I then moved to the other branch but still got the same treatment but even worse I was approved and told to come collect after depositing R5000, then am later told the bank has declined because my salary deposit and bank statements do not match and no one cares to call and explain to me.. after visiting the dealership with my new boss trying to understand what's wrong after requesting a lot of things..I just find them to be so unprofessional and do not care about their customers...I am sure to advise people not to buy anything as the assistance I got was really shity.I mean why would one reason like that while on the application it was written that its a new job and attached is the new employment letter. they really don't want my support I shall go to other welcoming dealerships that have way better customer service and fully understand customer service. Toyota bad service and not so helpful consultants..

Maurie Richie
from Oak Park, IL
I took my car in to have brake work done. The brakes were making an even louder noise the following week. I took my car in the following week and I was told that they needed to do the brake work again. This is very disturbing because the brake work was not done properly the first time and created a safety risk. I will not be returning to this dealership because I do not have faith in the quality of the work that could be done to my car.

randall mclearen
from Duncanville, TX
I agreed to be a cosignor on a 2019 4runner I told the financing dept at midland texas Toyota to address everything to the original buyer when paperwork went thru they put everything in my name registration warranty everything sent to my home as if I bought a 52000$ car I was lied to all around I have been under the understanding a cosignor is responsible if the buyer don't pay you will I bitched to them they said its the same I call bullshit they even dropped my credit score 50 points I am not worried the payments wont be made I'm just pissed how the financing side lied to us I will not ever deal with Toyota ever again in my natural born life I cant wait to rip their ass on warranty issues I will not go away on this deal I rate them minus 5

lois thornhill
from St. John's, NL
I BOUGHT 3 NEW Cars from u in 5 yrs and to my surprise when I bought the last one the garage sent me away with over a 50,000 dollar car with no ins .I had a moose accident and called to report it to my ins and they said I never had any I was shocked checked with my garage and as far as they knew they sent it in .this cost me 8000.00 from my own pocket very upset .I hear they r giving away cars but they couldn't fix mine so sad.I have several friends and family that said they were going to buy Toyota but cant see buying now .really disappointed

Walter Mookini
from Orlando, FL
DEALERSHIP: Toyota of Orlando
TOPIC: The Loss of a Potential Sale
On Saturday November 10, 2018, I went to the above dealership to get a new car. I have a 2016 Prius V. I was handed off between 5 different people for some reason. One of them was Pedro. I was looking to purchase a RAV4. Pedro gave me the dealer's price for a 2018 RAV4 XLE. I requested additional information of price with tax, tag, etc. Pedro stepped away and before I knew it he was servicing another couple in the next cubicle. I waited 25 minutes. Seeing that he wouldn't be done anytime soon. I gathered my belongings and left.
Upon arriving at home I phoned the dealership to speak to the Sales Manager. Whoever I spoke to was curt and snippy. He "assured" me that he would relay my request to the manager. Today is Tuesday. No response.
A few minutes ago I attempted to leave voicemails with the General Manager's executive secretary and the GM — himself. Both calls were disconnected at the electronic beep when a message should be recorded.
OUTCOME: The pricing of the 2018 RAV4 XLE was very good. I was ready to move forward with the purchase. Yet due to the lack of CUSTOMER CARE on so many levels, any future purchases of the Toyota brand is no longer of interest to me.

Walter Mookini
from Orlando, FL
DEALERSHIP: Toyota of Orlando
TOPIC: The Loss of a Potential Sale
On Saturday November 10, 2018, I went to the above dealership to get a new car. I have a 2016 Prius V. I was handed off between 5 different people for some reason. One of them was Pedro. I was looking to purchase a RAV4. Pedro gave me the dealer's price for a 2018 RAV4 XLE. I requested additional information of price with tax, tag, etc. Pedro stepped away and before I knew it he was servicing another couple in the next cubicle. I waited 25 minutes. Seeing that he wouldn't be done anytime soon. I gathered my belongings and left.
Upon arriving at home I phoned the dealership to speak to the Sales Manager. Whoever I spoke to was curt and snippy. He "assured" me that he would relay my request to the manager. Today is Tuesday. No response.
A few minutes ago I attempted to leave voicemails with the General Manager's executive secretary and the GM — himself. Both calls were disconnected at the electronic beep when a message should be recorded.
OUTCOME: The pricing of the 2018 RAV4 XLE was very good. I was ready to move forward with the purchase. Yet due to the lack of CUSTOMER CARE on so many levels, any future purchases of the Toyota brand is no longer of interest to me.

the new car just purchased, 2 weeks, 6 day in repair center, after 2 time repair, the "check engine light" is on all the time. the service is very bad.

Had my car service today, just paid $249, and having a non-washed car back, to say that other cars I saw were washed for giving out. Was there a criteria or selective process windsor Toyota does to decide which cars can be ignored or neglected. Not happy with this service at all. Should all customers to be treated equally ? I have never complained in term of prices or anything, having my car kept for half of the day, this is what happened.

Joseph DeCook
from Cañon City, CO
At purchase time, I bought a third year of Toyota Care (except that it turns out to be "Total Care Auto"). When I was about due for the middle of the year tire rotation I heard a squeal from the rt. front brake area. I went to take the tire off and I was not strong enough with Toyota's lug wrench. I got my long handled click type 1/2" torque wrench and discovered the torque was at 137 ft lb. Toyota's manual says it should be 76 ft.lb. So, I took the car in for tire rotation and fluid level check. I was very vocal about the over torqueing. The service lady said the service dept. was supposed to hand torque and that if she had a flat tire she would not be able to change it either. Well, they did the mid year servicing. Subsequently, I decided to check their work and found that it was again torqued at 137 ft.lb. Also, the hub caps were incorrectly installed in that you could not get the deep well socket to go on the lug nut and the hub caps weren't all the way on the wheels. NOW I'M MAD. Larry H. Miller Toyota in Colorado Springs has not returned my phone calls. I want my $100 dollars back for the one year Maintenance Agreement. I don't trust them to do any more maintenance on my car!

Scott Shore
from Yadkinville, NC
My wife and myself plus my parents have purchased around 10 cars and trucks from Classic Toyota in Wilkesboro, NC. over the last few years.We were having great service until it changed from Victory Toyota to Classic. We have just purchased a 2018 Camry. There is a issue with the door rattling. I have been put on hold for over a hour total and been ignored with promise of return calls. I have been told that this is a 3 to 4 hour fix. They are not wanting to supply rental car for time it takes to repair. I have had to call numerous times just to get a answer for repair. This is no way to treat a loyal customer. We have never had a warranty claim in the several years we have been buying from them. I doubt that we will ever buy from Toyota again.

VINCENT KENNEALLY
from Plainview, NY
I called 18003314331about a week ago and put in a complaint 18162425 and spoke with sharyce and was told that a manager from millennium Toyota would call me in the morning. No one called me so I called again and as a result I spoke to a different manager who said they would look into this complaint and call me back. As of today I still have not received a call back.

RIANA IMMELMAN
from Klerksdorp, NW
I have been contacted by Toyota because there is a fabric default on my Toyota Yaris aerbags and seat rales. I made an appointment for 7H30 today, 12 October 2018. When I arrived fistly I was told that there is no service loaner, or curtesy car. After long negotiations I was offered a car but had to sign that I will be liable for a R5000.00 if something happens to the car. I responded that Toyota must have insurance in place. I had work at Ford south Africa and my father for 30 years and we know that it does not work that way. So then the gentleman told me that there is no such thing as a courtesy car. I just want to confirm that I am going to my attorney wich will provide Toyota with a document stating that if there is done any harm to me or any passengers during an accident due to malfunction on the aerbags or seatrailes because of neclegtion on Toyota 's side Toyota is going to be held responsible. I see this as an urgent matter and await your urgent reply

Veronica Szymczak
from Fox Island, WA
Larson Toyota of Tacoma sold us a 4Runner then after we paid for it in cash they said it had already been sold. Then they offered us another one but couldn't get it from the other dealer. Then they offered us a third one for an extra $500 and after driving over an hour for a second day we arrived to find out the 4Runner wasn't there and the salesman didn't know where it was. We then left and they couldn't give us our check back because it was the weekend and they couldn't get the safe open until Monday. An assistant sales manager called us on Monday and asked what he could do to make it better and we said the only thing they could do is sell us the 4Runner they offered for an extra $500 for the original price and he said he would call me right back but never called.

Roberta (Robbie) Graves
from Des Moines, IA
this is in response to a letter from one of your reps at: Toyota Customer Experience Center Case # 1808162472
after my call to complain about a buying experience at Fendlay Toyota in Prescott Az.
Wanting complaint to be logged, for fallow info (in case of problem's with solving, horrible experience.
Contact info: Robbie Graves 530)417-7181 home) 928)445-3228 (dial 1, when recording of not excepting solicitations begin).
Thank-you, Payton for listening and understanding. We will wait till tomorrow (8/17/18) morning (between 9:30 and 10:00 a.m.) when the manager Marcos said, he would fallow up with me as to what he heard back from Corporate……as to how to move forward of returning the XLE we purchased (under incorrect info) and walking away till possibly Toyota can come up with an alternative (replacement or wait till 2019's have come out. to see if available). I hope we can walk away with either situation of replacement or total return and feel that we have been taken or misrepresented.
This has been a harrowing 2 day's of upset and terribly stressful (and I'm sure for the sales girl and mngmt also). Please let me emphasize ……I emphatically don't believe our salesperson (Gina) meant or intended no harm, I think she completely "thought" we were getting what we wanted (she just didn't, realize the car wasn't equipped as she "thought"). It was learned later, when she couldn't get car to perform (going over all, before leaving lot for home) as we all thought and was told by another employee that the XLE didn't come that way (unfortunately and after paper work was done).
What I need to stress to you is: if we had known, the car did not have parking assist (lane diagram) and back up assist with beeping to alarm and forward assistance of beeping when we closed…..we would have not purchased (this is something we really wanted) or if we would have been known we had to go up $4,000 dollars to achieve this in a Limited……..we would have walked away.
We are aware that the 2019's are to coming out and some of the extra's now are going to be standard. We would have waited to see. If not have achieved out needs……we would have moved onto something elsewhere that would have fulfilled what we wanted.
I just now realized, I can't respond to your email…..so, will stop, but am finishing so I can copy for future reference.
Please understand, this will probably going to be my husband and my's last purchase of a car (age) and never wanted it to be as said above to be our last experience. Please don't think wrong of salesperson Gina, she worked hard for us but unfortunately, don't honestly believe she knew that the XLE didn't come equipped with what we wanted (she thought it was, just trying to figure out how to program it. She is (I believe) a hard working employee.
Thank-you'
Earl and Robbie (Roberta) Graves
I hope we can walk away with either situation of replacement or total return and feel that we have not been "taken" or misrepresented. My last words to Marco (mgmnt) is that right now: I feel like we are put in the situation of: Walk away and deal with the fact, we spent around $43,000. and didn't get what we wanted………"or" have to put up $4,000. more to get what we thought we were getting in the beginning. What a horrible 2 day's this has been.
An also noted thing is…….we were told, at this time, the car is ours and are responsible for if. So, we are left with, putting the car in our garage "parked" not to put any miles on or take a chance of damage.
We are a one car family" so we have had to go out and rent a car for the week (to figure out how to settle) for the amount of $247.68.

Wessel Vosloo on behalf of Skye Beleggings (Pty) Ltd
from Humansdorp, EC
I bought a 2017 Toyota Extra Cab from Uitenhage Branch in the Eastern Cape and their service was excellent . A securi - lid was installed by Rhino Linings in Port Elizabeth, arranged by Toyota on my behalf. I received my extra cab and consider it the best vehicle I ever bought. The security lid is now damaged, purely by just opening and closing the lid (for normal operating purposes) and requires a slate replacement. The damage is caused (according to the supplier) due to the lid not being serviced.
I have not received any communication, instruction and or manual to direct me to service the lid - the supplier now claimed that the sticker on the lid gave clear instructions, but you need to climbed onto the cab, go on your knees to read the serial number and instructions.
My concern is that Toyota is using sub contractors to perform or install equipment, then deliver the vehicle without proper instructions and or any cautions.
I have address the matter with Mr Scott Woods, the MD of Securi-lid who absolves the company by referring to the "bold instruction" on the security lid - this is a first for me!!!
Totota HYF986EC
Welcome to contact me

michael Wisnieski
from East Northport, NY
I was given a price on a Rav 4 at Steven's Toyota on Jericho Tpke in Huntington N.Y. The salesperson gave me a price, I was expecting to pay that price, actually we came three times. the second time they were too busy, we just wanted to pick a color. When we were all set to sign the papers ,the manager came over and raised the price over $3,200 Is this the way Toyota does business. Wait until I get on Facebook!
Michael Wisnieski
631.553.6735
longwoodmichael@gmail.com

Abdallah Bakr
from Cairo, C
Dears,
I've a problem with Toyota Egypt as they give authorization to untrusted vendors, the problem stars 4 months ago and still have the same problem till now when I made a visit to United Group For Trading & Distribution Toyota Service Center 6 of October branch to change my car broken windshield the maintenance team and the branch manager confirmed that united group 6 of October is an authorized vendor from Toyota Egypt for selling cars, spare parts and service center however when I went to the insurance company to submit the required documents and invoices they refused to give me the money and mentioned that United Group For Trading & Distribution Toyota Service Center 6 of October branch is not an authorized vendor for Toyota Egypt and they asked me for united group authorization documents to be able to proceed when I asked united group for the documents they refused to give it to me and gave me a copy of the original invoice from Toyota Egypt Abo Rawash branch which contains a long list of spare parts none of them belongs to me except the windshield (document attached) the insurance company rejected the document as it's not an original invoice, the spare parts list which not belongs to me and a variance in money between both invoices the one United Group gave me to submit in the 1st time I went to insurance company and 2nd time the copy of the original invoice of Toyota Egypt Abo Rawash branch. when I went back to United Group 6 of October they told me they are authorized for selling cars and spare parts only and they are not a service center and again they refused to give me the authorization documents to submit it to the insurance company to take the money, I'm tried to call them a lot but they are not answering my calls
Yesterday 18/7/2018 I've contacted Toyota Egypt hotline 16550 at 4:07 to fix this issue with the compliant team one of the agents answered my call when I told her the problem she left me on hold during the call a lot and she returned back without fixing my problem and told me we have nothing to do for you as United Group For Trading & Distribution Toyota Service Center 6 of October branch is not authorized vendor when I asked her to recheck again as maintenance engineers in Toyota Egypt Abo Rawash branch told me that it's an authorized vendor she left me on hold a lot and returned again united group is an authorized vendor!. I asked her to take the original invoice from Toyota as I already have a copy of the original she left me on hold for a while and returned again with we have nothing to do for you and we won't give you the original invoice and told me a shocking information that United Group For Trading & Distribution Toyota Service Center 6 of October branch is a show room and authorized for selling cars only!. I'm wondering how United Group is a show room for selling Toyota cars only and not being monitored by Toyota Egypt in maintenance and spare parts to overcome such incidents to avoid customer dissatisfaction.
I do believe that you have a fix for my problem and wish to hear from you soon
Note:
• I already dealt with them before in repairing my car and changing genuine spare parts and Toyota Egypt Abo Rawash branch maintenance engineers confirmed that United Group For Trading & Distribution Toyota Service Center 6 of October branch is an authorized vendor and no problem to deal with them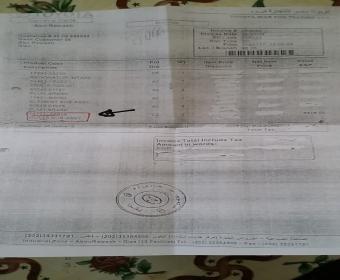 Keith Carpenter
from Macungie, PA
In December I revived a letter from Toyota about a frame recall on my 08 Tacoma , took the truck to Superior Toyota ,Parkersburg WV . The dealership found a hole in the frame said it needed replaced they would contact me with an appointment date and time ! In may my inspection sticker expired had to go to the dealership to get a inspection sticker since no one else would put one on it because of the frame but the dealer did after the sticker was put on they finally made an appointment . When I went to drop it off they did not have a car for me to drive ( which they were suppose too)! Had to reschedule , finally got it in last week . On 7/17/18 the service department calls me and inform me that during the process of changing the frame the tech broke the bleeder valve off on the front brake caliper, and that it would be $120 for a new caliper and $92 for labor to replace it . It wasn't broken when I dropped it off I informed them of that , and I didn't feel I was responsible for cost of repair for somthing they broke . On 7/18 they called and said they would discount the part $20 now it's $99 and labor would be $42 now , I'm sorry but I fail to see how it's up to me to repair somthing they broke? I have called customer service twice someone was suppose to call me back yesterday never heard from them . I would appreciate if we can get this taken care of ASAP due to the fact I use my truck to pull a trailer for my second job which I have not been able to do for the last week . My number is 304-481-0495 thank you Keith carpenter

Keith Carpenter
from Macungie, PA
In December I revived a letter from Toyota about a frame recall on my 08 Tacoma , took the truck to Superior Toyota ,Parkersburg WV . The dealership found a hole in the frame said it needed replaced they would contact me with an appointment date and time ! In may my inspection sticker expired had to go to the dealership to get a inspection sticker since no one else would put one on it because of the frame but the dealer did after the sticker was put on they finally made an appointment . When I went to drop it off they did not have a car for me to drive ( which they were suppose too)! Had to reschedule , finally got it in last week . On 7/17/18 the service department calls me and inform me that during the process of changing the frame the tech broke the bleeder valve off on the front brake caliper, and that it would be $120 for a new caliper and $92 for labor to replace it . It wasn't broken when I dropped it off I informed them of that , and I didn't feel I was responsible for cost of repair for somthing they broke . On 7/18 they called and said they would discount the part $20 now it's $99 and labor would be $42 now , I'm sorry but I fail to see how it's up to me to repair somthing they broke? I have called customer service twice someone was suppose to call me back yesterday never heard from them . I would appreciate if we can get this taken care of ASAP due to the fact I use my truck to pull a trailer for my second job which I have not been able to do for the last week . My number is 304-481-0495 thank you Keith carpenter

Jairaj Ramjug
from Toronto, ON
I've a Toyota Camry 2007, LE, 4 cylinders which has only 70,000 kms. It's in great shape and has no accident. However, it's consuming too much oil. I've contacted Kingsway Toyota and talked to an advisor who mentioned that 2007 has a recall because it has piston rings defects. I was on a long drive where the oil light came on and I was stuck in a highway with my family at night for several hours because I didn't have extra oil.My vehicle has 70k only and was never advised about the recall. I need this to be fixed peacefully. Please reply by email. Thanks.

Ginger Jackson
from Yucca Valley, CA
Ginger Jackson July 12, 2018
7207 Murray Lane A
Yucca Valley, Ca 92284
909-684-8846
hotsassyass@hotmail.com
Toyota of the Desert
I have a 2011 Toyota Camry LE, I had an appt this morning at 7.20 for oil change, I bought the 3 for 109.00. I asked if they could check the brakes & transmission fluids. The clerk that helped me this morning, came back to me about an hour later & said the brakes are fine. He then said something about the oil plate needing to be replaced 450.00, so agreed. About 10.30 or 11am am ready to go. I leave, go to my next appt. there about 45mins, come out to get in the car and there's a puddle of oil under my car. I check it, it's oil, I go on to the next place, come out again and there's a puddle oil. I come back to Toyota the clerk take it right back to the tech. 30 mins later he's handing me my keys. He said something about the seal leaking, they fixed it added more oil cleaned the bottom of the car. I was good to go, how ever am wondering if it needed to be replace in the first place, 450.00 is a lot of money for me. I get home, here about 45mins I check under the car and there's a big puddle of oil. I'm frecking mad as a hatter, meaning am livid, pissed off ect… I don't want to sound ugly, I need to be in Parker AZ tomorrow to plan a funeral. My boyfriend of 17 yrs was hit & killed by a drunk driver over 4th July weekend. I'm running out here. I'll be at Toyota tomorrow at 7am to get this resolved. I'm very upset. I'm not sure how much oil will be on the garage floor in the morning, probably all it. I need my car, what am I supposed to do. My car wasn't like this before no leaking no nothing. Ginger Jackson 909-684-8846

John Stapleton
from Brisbane, QLD
Hello Hope you can help me .I have a Corolla Ascent 2008 which has only done 39 000 Ks and well looked after .According to main Toyota dealerships it has problems which should not happen so soon .Firstly it started missing very badly so the crankshaft sensor was replaced but only helped for a few days with the mechanical warning light now back on again .The main problem now is very erratic gear changing going from first to fourth and back again within yards .Incredibly the Toyota mechanics keep telling me to go elsewhere as they dont deal with those problems .Result is chaos with numerous different opinions from the computer to solenoids ,inspite of the fact that it is claimed that this is extremely rare .Surely one of your technicians can suggest what the problem could be before spending large amounts on repairs that might not be the problem with no guarantees whatsoever .I look forward to hearing from you .Thankyou John

Kathleen R. Smith
from Fayette, AL
Took car to dealership for oil change & tire rotation. Specified "no Synthetic oil". Had coupon for $19.95 oil change & one cent tire rotation. Was charged $57.30. When questioned the Advisor said "we put in synthetic oil, it cost more" Declined to honor coupon. I will not be going back to McKinnon Toyota in Clanton, Alabama.

Karen
from Castro Valley, CA
1st time- was told I was missing air filter cover. Ordered another and just when I got home it was on the floor of passenger side. Drove back to Toyota to have it put back on and cancel my order. Got no apology from them.
2nd time- wanted a quote on tires. Got the run around and was treated like I was disturbing them. Xmas potluck.
3rd time- after my service was done the paperwork was left on desk and service advisor went to lunch. If I hadn't of followed up with someone else God knows how much longer I would have been waiting. So, 3 strikes your out. Not going back to Carson City NV Toyota again. Will drive to Reno NV from now on.

Frederick Balanger
from Blanchester, OH
I went to Kings Toyota in Cincinnati which is 30 miles from me to purchase a 2018 Camry which I negotiated online. I also confirmed the availability.Upon arrival told car not available. I was then led to a new Avalon.Bait and switch.Unfortunatly I bought it being told that all the scratches would be polished out. WRONG! So I purchased the Strike Force sealant and undercoating being told they would further polish the vehicle and it would be fine. Took car home parked in garage until appointment in 3 days to have it done.Took car in on Thur. 3/1/18 and told it would be done next day. They called next day to say sorry but your car was damaged! Told them immediately I Do Not want that car. They didn't ever call back! I had to drive to dealership 4 days later to find out car in body shop. Again I told them I don't want that car. They told me I have no choice it's my car. I said I don't want it I want the Camry I Originally dealt on. Get this they said I could have the Camry which now all of a sudden appeared but I lose my 10,000.00 down payment. What is that? Today is 3/10/18 and still have no car. Been in repair all week. I DON'T Want this Car! Fred Balanger (937) 677 1762

Carol G Hathaway
from Canton, MI
I have been a customer since 2010, purchased two new cars and have been very happy until recently. I took my car in to have it checked before starting a long road trip. I also requested rear wiper blade be replaced. Which was done. Also, a filter of some kind was replaced. I assumed they would do a free (I think 42 point check) I was charged 79.37. (Can't tell from the receipt exactly what the charges were for except wiper blade) Anyway, I left and drove to Nashville, TN. I notice a something funny with my brakes but not worried at this point. Drove to Athens, AL and stayed for 5days. Didn't drive until leaving when I noticed a sluggish, rubbing noise. Mechanic said it would be ok to drive to Florida where I took it to a dealer. The tech just looked at my tires and told me my pads were bad. Brakes , rotors and calipers were very rusted, brakes and pads had to be replaced etc. I have been in warm climate this winter and last so salt isn't the issue. I drove my previous Prius for over 5 years and never had a break issue. Now to my complaint. I planned to drive from MI to FL to AZ and that's why the check. Apparently, the car was not checked because the brakes were so bad and should have been seen. Not real sure what I was charged for. Had to cut my trip short because I felt unsafe to drive that distance. This is a little petty but my car was not washed after service which has always been done previously. The Service Mgr. Chris, I used to deal with was terrific. Always explained everything to me and gave great service. I'm just very disappointed and am wary of this dealership now. Also , I contacted them by phone previously to sending this Email but they have never responded. I planned to trade my current Prius in for an Avalon or Lexus but as I stated I'm cautious now. COMPLAINT: Car not checked as requested, bad brakes missed or not checked, could have been a real safety issue.

Lt Col Van Den Berg
from Cape Town, WC
Vehicle booked for Friday 9th February 30000 service, at your Alberton branch, this is a operational vehicle used by the SAPS and was confirmed by Toyota staff.
AT the point of hand over I mentioned the brakes needed to be replaced as it was steel on steel !!... I heard nothing during the day and at 16h35 I received a call from Susan who then informed me they needed authorisation to replace the necessary brakes..
I said this is unacceptable, I mentioned upfront the brakes needed replaced, they would also require to phone the bank for authorisation, but this was totally ignored. She then suggested the vehicle stand over until Monday for the financial authority, Unfortunately as mentioned this is a state / operational vehicle and I needed the used of this to be able to perform my duties..
I requested the manager to contact me, to no avail.. then a Ms Greeff contacted me and stated " that I needed to hand in the vehicle with pre-authorisation prior to the service " passing the buck as far as I am concerned ! this is the third time my vehicle has gone into the branch no questions..
My issue, Why did it take them until 16h35 to contact me ?
Why when I mentioned up front about the brakes did they NOT advise me of the pre authorisation ?
I am in the force and NOT in administration / finance, therefore I am not au fait with the SAPS contact in force with Toyato.!
I find this service totally unacceptable, I am now not operational over the weekend due to your negligent / incompetent staff, no offer of compensations except she said I could take the vehicle !!! ( even thought they said there was 2mm usage,) i'm sure you know this would not be covered by insurance plus a danger. Self explanatory.
I hold the post of Lt Col and need to be available to attend various criminal scene when called upon, thus I will not be able to do..
Extremely unhappy with your service and staff.

hany sedky aziz
from Cairo, C
Good Day
I am an owner of a Toyota Corolla car 2008 year South Africa (Gearbox problem)
I have been several times in the Toyota Egypt work shop to solve the Gearbox problems thank you for that but still the car performance is very bad.
Kindly require to replace the Gear pox under the warranty.
I ask you to help in solving of this problem.
With respect and hope for mutual understanding.
Hany Sedky Aziz
0201005009670
Car Data
Toyota Corolla 2008
Chassis no 603022583
Motor no 60193

Michael Duran
from Chula Vista, CA
Been goin here for over 10yrs as I trust(ed) the service dept at Chula Vista toy. First my online coupon wasn't honored as past visits because it's a Lexus. So I got charged more. Brake job was also more than I expected. If I knew I was goin to pay more than usual I might as well take it to Lexus dealer. I enclosed all receipts and my bill of $666 which is about double what it should've been for just a simple oil change and rear brakes.
I hope this email helps in resolving this issue and making your service reps knowledgeable of what good service is. I own 4 Toyota's and doubt I will bring them back again. I also was thinking of purchasing a corolla for son but may go to Honda. Thank u for reading this
619 781 2755
Michael Duran
2490 new seabury way
Chula Vista ca 91915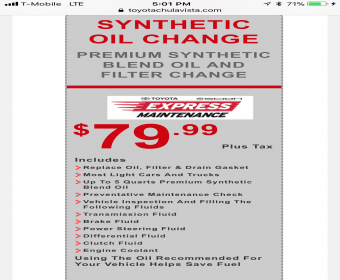 Ahmad AL Maslamani
from Doha, DA
Dear all ,
I have a problem with Toyota .. I entered my car Lexus to repair the windscreen and some scratches by more than three weeks and said it takes three weeks to repair and wait until we get approval from the insurance company because the insurance is comprehensive .. And I have been without a car during this period has not yet contacted On one and whenever you call the customer service number say we will contact you I want to resolve the service and Lexus is bad and did not estimate the amount paid at the time of purchase.
My name Ahmed Salem Almuslmani
Car number 607061 Lexus
Mobile phone +974 55555191
Qatar

Kathy Stewart
from Murphy, NC
My complaint is not with a Toyota product. This happened after the fact of purchase. My husband and live in NC and bought a Toyota Tacoma at Cherokee Toyota in Canton GA. When we purchased the vehicle we agreed to pay the purchase price if the dealership would pay the NC tax. We thought the cap for NC tax was $450 dollars. When we went the tag office to register the vehicle they said we owed another $574 dollars, so the total would have been over $900. The dealership is near the NC line so they have many purchases from NC customers. I feel like they should have been aware of the cost and let me, the customer, know because that would have influenced the purchase. We paid cash for the vehicle and thought the dealership would pay the taxes. I feel ripped off. I should have known more about taxes, but a dealership should be able to say sorry this is the amount you will have to pay. My husband and I have bought 4 Toyotas in the last 6 years and never felt this way. I do not know if this will do any good but am very upset about this purchase and have no confidence in the knowledge of dealerships.

I have went to Toyota 3 weekends in a row to get an oil change and the tech states there to backed up. There was No one inside when I went in they were sitting in the shop bay. I called 3 times in a row no answer. Please get Beyer service in my area. Cookeville TN Toyota interstate drive.

Bertha Nyanda
from Pasadena, CA
I received a message of your awards . Is it true

my car is a Toyota corolla le (automatic) 2009 model
ENGINE CHECK LIGHT HAS BEEN ON ABOUT THREE TIMES. ANYTIME THE LIGHT POPS OUT, THE SOUND OF THE ENGINE GOES UP A LITTLE. WHEN IT HAPPENS SO; 1. THE NORMAL MOVEMENT ON DRIVE GEAR WITHOUT TAPPING ON THE ACCELERATOR PEDAL INCREASES A LITTLE BIT. 2.THE ACCELERATOR PEDAL BECOMES DISENGAGED. I.E DOES NOT WORK..
WHAT MIGHT BE THE PROBLEM? WHAT SHOULD I TELL THE MECHANICS. THIS IS BECAUSE THEY SEEM NOT TO UNDERSTAND ME.

mark hunt
from Chicago, IL
I have never been treated like this before. I was told to come in so they could look at my car First of all its a Toyota pre certified car The man who took my car said that the trans was not covered.a cert Toyota trans is covered for 100000 thous miles.so after that I went to find a manager.he said the trans should be covered.so I make a appointment .Got there at 7.45 am and sat for 4 hrs and not one person cared to tell me that they weren't going to do anything until they talk to another Toyota dealer that did the diagnosis.well I gave that to them and 4 hrs later nothing. I will never buy from this dealer again.

Randy Husky
from Noel, MO
called steve landers of nwa , made a appointment to get a lost key replaced. When I got to my appointment with Toyota ,chris Johnson told me I needed all of my keys for my car in order to make a replacement. I asked why I was not given all that info on the phone when I made the app. I also was not told the key and remote are priced separate until I showed up. Chris was very rude. I have bought two Toyotas one from steve smith of nwa. I hope the service is not like that all of the time now, I will find another place to spend my money.

Francisco Marquez
from Santa Cruz, CA
I took my 2016 Toyota Camry se for the 10000 mile service. I was given a ride home and back to the dealership, up to that point I was happy with the service, then every thing took a 180 degrees turn. The person who went to get my car scraped the bumper against a wall . They were honest about it and rent it me a car. the car rental took about an hour. I was told at the time that because it was a sunday, the body shop was closed.
They would call me and let me know how long it was going to take to get my car fix. Four days went by, I didn't hear from Toyota, so I called and asked to speak to Juan Cardenas, he is the person who attended me on Sunday. I left a voice mail but never heard from him, next day, friday, I called again but Juan was off so I left a voice mail for Bruce, Juan's replacement. I did not hear from Bruce, so I called back to speak to the service manager, Steve, I left a voice mail did not hear from him either.
Why not take 5 minutes and keep the customer inform. Why advertise express service, easy to book appointments. Sunday appointments when they don't take a minute to inform a customer. I still don't know the status of my car.

Brian Jones
from Memphis, TN
I have only one Toyota dealership in my area (without driving over an hour). I have had issues with this dealership in the past (mis-diagnosis or ignoring preventive issues, nickel and diming me with charge after charge) and vowed to never use them again. Unfortunately I had to bring my truck there for the rust recall (February 2016).
They stated that my chassis was 'marginal' but is okay. A few days later I had the opportunity to view and photograph the chassis and was amazed how much rust and steel separation there is. And that's 'marginal'? I disagree. Photos are attached for your consideration. Second recall came regarding the leaf springs (June 2016). They told me immediately that the leaf springs need to be replaced. "Will be about 4 weeks to get the material." That was June; nothing yet. No contact to update me on status.
I do not wish to put myself (and others) in harm's way due to their substandard inspections of serious safety issues. View the attached and advise your thoughts. I know it is difficult to go my pictures alone but this is a serious concern of mine. I would also like some kind of status update on the leaf spring replacement.
If deemed necessary by you I would like to get a second opinion of this issue. I am willing to drive the extra distance in lieu of visiting the local dealership. I have a few more pictures as well and would be glad to get as many as you need for a proper diagnosis. I also wanted to get my concerns recorded somewhere other than the local dealership.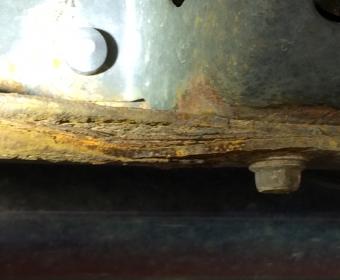 Seam Deal
from Martinsville, VA
I have two Toyota's both has been nothing but trouble. First is my 1994 Toyota Celia GT with a 2200 5 speed love the drive and ride but I have motor problems with it it spun a rod bearing. I fixed that took it up the road done the same thing so I put crankshaft and bearings in it went up the road done same thing again. I have done so much to this car still can't drive it I put a new head on it and been working on it all time I'm disable and I can't do much more to it I'm on fixed income can't afford anything else.
And I have a 1988 Toyota corolla wagon 1.6 5 speed love the way it drives and rides but I been working on it also. I put a head on it didn't help so I rebuilt the carb and had to run vac hoses. I thought I had it opened up great runs great he put in it went up the road it shuts down when you give it gas want pull I done everything but still no luck sits still runs good but not when you try to move it I like Toyota. I always wanted a good one I didn't have to work on but I have not had one yet.
I have a 2000 Ford mercury it has 360,000 miles on it it is rough but it still runs great I have to drive it because I can't afford to put more money in the Toyota's. I just wanted one fixed so I could drive but I cant and I don't make enough to buy anything else just bad luck I guess.

Andrew Cooper
from Los Angeles, CA
The windshield on my 2016 Toyota Van has a 15" stress crack. Nothing indicates any trauma to the windshield. It cracked when we had triple digit temperatures in Los Angeles and the Van was in our driveway facing our house. The wonderfully helpful dealer in Simi Valley looked at it and immediately declared that it is not warrantied. My first Toyota was a 1976 Corona and since than spent literally a few hundred thousand of dollars buying your Toyota and Lexus vehicles for business and personal use. This behavior is not the Toyota honor that I have experienced in the past and hope you will rectify this very soon. A very obvious glass manufacturing defect or the over stressing of the glass in installation must not cost me to fix on a Van that has been used very gingerly by a woman for only 5000 miles and show absolutely no damage other than the crack.
Have feedback for Toyota?
Thanks for your feedback!
Sorry. Please try again later!