Sears
Sears Complaints Continued... (Page 3)
410+ reviews added so far. Upset? Call Sears corporate: 847-286-2500

On Monday January 21, 2013 approximately 11:00 am, I called your Service department to order a Hot water tank for a house that we just purchased. We couldn't stop the leaking, so we decided to have a new one put in. I have been a customer of Sears for many years, so I trusted them.
Because of this reason, I was willing to pay a lot more money than other places I had checked. The ad said if called before noon, guaranteed to be installed the same day. I was so excited. I was told (after putting $652.96 on my Sears credit card) that I would receive a phone call to set it up within 2 hours. ( A few minutes later, I called to give the representative my cell phone number because I wouldn't have access to any other phone) I was told no problem.
Four hours later, I decided to call back and see why I hadn't been called. The gentleman that answered said he did not understand why this happened and put me on hold to check something out. He came back and apologized to me and said it would be delivered between 10 - 2 the next morning.
He nicely told me that the guarantee was broken so he was sending me a $50 gift card within 14 days. SO the next day I went over to the new house at 9:50 am. (which I might add we are doing repairs, so there is nothing in there) I decided to call and check on it around 11:30 am and was sent to 4 different people and the last one kept me on hold for 45 minutes.
The call totaled aprox. 1 hr. finally, someone got on and said, your Hot Water Tank is scheduled to be delivered between 1 and 3pm. I couldn't believe it. In the meantime I was asked by every representative what the address was and I said 18 Barone Circle Cheektowaga, NY 14225. SO, around 3:30 pm I called again, asking where the Hot water tank was.
I was sent again to 4 different people, and put on hold again and got cut off, this call was approx. 20 minutes long. I then called back and got the run around again. The representative asked me what the address was that it was going to, and I told him.
He said we don't have that address. I said, excuse me, I have told it to at least 8 people. He said no, we have 10 Estelle Drive (my now address). I never once mentioned 10 Estelle Drive.
He said I am going to have to put you on hold, I told him please don't they don't answer and I can't afford to be on hold again. WELL, there I was on hold for over 1 hour and when I hit 1 hr 9 minutes, I was losing my battery life. I got in my car, ran home and left the phone on I plugged the phone in while it was still on hold. I then noticed my answering machine was blinking (at home)..
It was a message stating that my Hot water tank would not be delivered until the next day. Turns out the installation people were given the wrong address and the wrong phone number. I contacted Sears Service Department again and told them that I was going to cancel the order. He said he would send me another $50 gift card, that was all he had authority to do.
I'm sorry, but anyone and everyone that missed two days would get that. I am so upset and stressed out over this situation.
I didn't cancel, because we were in the middle of putting new flooring in and needed the HWT in as soon as possible. I have never been so upset with a company. SEARS, wow, I cannot believe that I was put through all of this by SEARS. I don't believe that the installers are to blame, I believe it all stemmed on that first call. I don't know how this can be made right, but I definitely deserve some king of restitution.
I might add, I am affected with Mitochondrial Disease which helps STRESS deplete energy. I have not been able to physically function for days, mainly because of this situation. ALSO, I had 11 days left on my calendar for my cell phone and only a few minutes left for the month because of being on the phone with sears on hold 1hr 54 minutes and talking to representatives approximately 1 hr 30 minutes beside meaning I lost 204 minutes. Sincerely, Linda Roesch

To whom it may concern: My parents had Sears do the roof on their home on 1 April, 1999. My father is deceased now and my mother is 87. Her roof is leaking and I can not find the papers on it. When I called to get a copy from you I was told no..That the only thing you had was the date if installation and that was all a case worker was assigned and after 9 days of trying to get her to call me she called on Friday 12 October, 2012 and said they only had a notation on the account that said the warranty was for 10 years..Now when I called the first time I was told nothing was on the account. I was also told you had nothing signed by my parents (Katherine and M.R. Hayes 2724 Kenwood Ave. Fort Wayne, IN 46805). I find it hard to believe that a roof costing thousands of dollars was only good for 10 years. This is not the first time we have had to have you come out and fix it. I have not yet contacted our building commissioner as of this date. Nor have I called our insurance company. I would like to get this problem settled. Please call me at 260-710-1146 (cell) to speak to me. thank you for your time ..Kelly Hayes-Brotherton.

We ordered a treadmill from Sears and it was delivered yesterday, 4/11/13. We never received a phone call the night before to inform us of the two hour delivery window like we were told we should expect. We called the next morning to confirm delivery and it took 15 minutes for the service representitive to even find our delivery confirmation on the computer and they told us the window would be 12-2. However, at 10:30, I receive a phone call from delivery saying they will be there within the hour, which was great. However, they don't show up until after 2:00..... very upsetting as my husband ended up having to stay home from work for this. In addition, today 4/12/13, as we were leaving for work, we notice that the delivery team had left the whole treadmill box and garbage (box being over 6 ft long and 3 f t wide) hidden on the side of our house out of view. As it had been raining all the previous day, the box is now soaked and too heavy to move. We are very disgusted that the delivery team a. ) did not dispose of the garbage like Sears said they would. and b.) did not even inform us they were leaving it and c. ) hid the trash out of view on the side of our house!!! This is ridiculous and I guess a little consideration on their part is too much to ask.

I have been going back and forth trying to get a refund back on my credit card. The order number is ********. I have spoken with a manager at the Mesquite Tx store named Jen who said she would call me back and I have never heard from her. I have been going back and forth since 12/21/11 on getting my refund. All I have been getting is the run around. I am extremely disappointed with Sears customer service and willingness to issue my refund for merchandise I have not received. At this point I am tired and frustrated because I am receiving horrible service.
Contacted 1-800-4-myhome to order sevice on my Kenmore dishwasher that I purchased at Sears. (all of my appliances were purchased at Sears). I was given a time for the next day for service between the hours of 8am to 5pm. I was also told I would receive a call and email confirming my appointment.
So, I took off work the next day to wait on the repairman. By 11am I had not received a call or email so I call the 1-800 number again. I was then told that the service was scheduled for NEXT Friday!!! Not today! I am very upset because I took off work for this appointment and Cannot take off again with the possibility that the repairman will not show again!!! I was good enough to give thousands of dollars to Sears for my appliances but not good enough to talk to a person or get service for my appliance!.. I will be contacting the BBB for your poor costumer service and not standing behind your products! I will never buy another thing from Sears, much less the extended warrenties purchased!

I took a Sears Craftman 3000 Power Washer in for repair for none preassure, charged $35.00 for service fee to find out their recommendation is to replace the pump with a new pump for $534.09 plus sales tax. Asked what was wrong with the pump, no comments where given or written down by the techinician I was told. Then, I asked why replace the pump if you don't know what is wrong? No resposnse. It is a joke to take anything to Sears for repair because all you are going to get is to buy a new part or product.....what a waste of time & money.
Buying Sears Craftmans machines are just as good as the Company which is going down hill and probably go out of business. Why is it so difficult to get ANY cooperation from sears repair service. I am ready to call our local news station and tell the to look into why we can't get parts or repair in a reasonable amount of time. This is my second email to advise you how unhappy We are. Several reasons We are upset, from horribly rude service reps to being forced to buying an unwanted service warranty. Could not pin your people down on a correct date of service to not being able to get the correct part.
The only person who could speak reasonably was the repair tech who showed up at our house only to find that the part had not even been ordered. Please refer to my previous e mail, and get someone to call me other than someone in India to tell me when my part will arrive and and when I can expect the repair to be completed. This is the most annoying repair I have ever requested. I also do not want to continue calling India just to be told the part s still on b/o.

I placed an order on sears.com thru a phone rep. ruby lyn.....i asked what the delivery date would be and was told 12/11/12 for a crosley turntable............i said great and continued with the order. the rep had trouble getting a confirmation # so i logged onto my bank site to make sure the credit card was only being processed once........and it was. again i confirmed the price and delivery date of 12/11/12 and was told that was all correct. no confirmation # could be given at the time due to system problems...an email would be sent. confirmed delivery date 12/26/12......
I called immediately back and asked how i get expedite the delivery...extra pymnt....fine. was told no can't do that. i said please cancel order.....cant do that. i have been on the phone and chat rooms for two days and cannot cancel order. can't get refund. told too late sucker!!! insane and unethical 5 minutes and too late to cancel order. i have spoken to every foreign country that handles sears.com and no resolution. sears.com is a rip off......do not patronize them. i want a credit to my account and the order cancelled.
I have ordered the product from an american site and it is on it's way and should arrive in 2 days. sears will never have my business again.......or anyone that i can tell about this experience either. sears.com unethical contacting better business bureau also. 5 minute span on a sunday and too late to cancel order......ridiculous!

I have so much to say that I'll apologize in advance for the length of my corsp. The history is this - last week I ordered an electric dryer on line - order # 286246324 - paid in full by credit card for dryer, removal and installation. I later learned that I should not have paid for installation as I don't need that on an electric dryer, but that's such a small portion of the issues here that I'll just quickly suggest that a nice feature on you site may have been to tell me that while I was ordering - rather than take the extra $ 129 dollars. So while ordering I took a date for delivery of Tuesday the 15th, and received a confirmation e-mail telling me I'd get an e-mail the night before with a window of delivery time.
When that e-mail never arrived I started at 7 a.m. with your online chat trying to find out what happened. That took so long that I had to leave for work, the person I was chatting with said yes they could send me an e-mail following up - which they never did and so began my nightmare with Sears. So after I got to work and still had not hear anything I began my phone calls, those phone calls took me a TOTAL of 147 minutes throughout the day on the 15th - and I was told many different things by many different people that day. Those things included: "oh you didn't need the installation because it's electric so the installation department looked at that ticket and didn't know what to do with it so it sat there" ~ "your physical address came through as xxxxx we can't see the address so we could not deliver"...but the most common thing I heard and by FAR the most frustrating was that I was talking to the wrong department and had to talk to someone else.
Delivery told me that I could not be helped by them because it was scheduled for installation, transfer ~ Installation told me that I could not be helped by them because I didn't need installation, transfer ~ Installation sent me to sears.com because it was my fault that I ordered and paid for installation when I should not have - sears.com transferred me to delivery and so on and so forth. A grand total of 2.5 hours on the phone, losing money on MY job because I was on the phone with your company not working. I make fifty dollars per hour - and thus your merry-go-round cost me $150 so far, not counting the $471 out of my account you took and no dryer.
FINALLY I got a person on the phone - her name was Jeanie or Janine - her supervisor was Cody (one) - who did NOT transfer me - but actually tried to help me. What we finally agreed was this - we would NOT cancel the installation because in order to do that we would have to cancel the entire order and rebill me immediate - but my credit would not arrive for 7 to 14 days - which was unacceptable to me. She told me that she spoke to the installers was letting it go through and that someone would CALL me in 4 to 6 hours - that they said it could be delivered next day and they would give me a time frame. As compensation for the trouble, (i.e. to cover some of the installation costs that I was paying in error) she would send me a $ 100 gift card. Okay great - at least she worked with me to get a plan to get me the dryer etc.
She was nice, helpful, went out of her way and I commend her. Of course it's unfortunate that phone call never came in the next 4-6 hours - but I was SO tired of this whole thing I did not call back again that night - I felt like just quitting. The next morning a call came in from sears - which I missed getting to the phone in time but the message said 'we are trying to schedule delivery but we need your physical address it didn't come through' - now I think that's amazing that I got that phone call because the delivery address was in the e-mail confirmation I originally received - and I gave that address to no less than THREE of people I was on the phone with for two and a half hours the day before - but I was hopeful that my dryer might finally be coming - so I called back.
I got a woman on the phone who would not listen to the story I was telling her and wanted to start again from ground zero about how we HAD to cancel the installation - and I spent ANOTHER 18 minutes on the phone on hold etc. because she said that what my arrg. were from the day before could NOT take place as we had agreed and she had to "see what she could do".
I hung up because now I'm up to my bank account is STILL out $ 471 dollars, I'm looking at another 2 hours on the phone merry-go-round of the sears departments who don't speak to one another and there is no dryer in sight - so 3 hours was the maximum time I was willing to invest on this fiasco. About 2 hours later 2 e-mails came through to me from Sears telling me how a credit was issued due to my cancellation of my order and that I'll need to respond to authorize recharge of my credit card - and that point I knew that not only would I not be giving you another $400 to jerk me around for days, that I'll never buy so much as a pair of socks from Sears again.
I understand that "Sears" is a HUGE corporation and that my little $500 dryer order means nothing in the big picture - but I too work in customer service and I've always held the belief that EVERY order and every customer counts, because when I get done posting a copy of this letter on facebook and e-mailing it to everyone I know, and telling everyone I know this story ~ it's got to cost you at least a little more than my piddly little dryer order. You may be thinking ~ we're sending you a $100 gift card what more do you want. Honestly that gift card means nothing to me at this point - you cost me $ 150 on the phone losing time on my job, I won't have my money back from you for up to two weeks even though you took it in 30-seconds, another 1/2 hour yesterday - my work cost is up to $175 - no dryer and the sheer amazement and aggrevation at your total lack of customer service.
Then there's the fact that I had to order a dryer from a local vendor for $ 50 more than the one I tried to purchase from you - so this little adventure with Sears cost ME $225 out of MY pocket - along with the $ 471 I'm waiting to come back to my bank - I undertsand the girl who said she was sending the gift card was trying to do something good and be helpful and honestly she was the ONLY person I spoke to even really TRIED but by far I would have preferred to get the dryer I paid for on the day that it was supposed to be delivered - I even said that I didn't CARE about paying for installation I didn't have to pay and because your 3 departments apparently have zero communications even that could not happen. I have never been so disgusted and disgruntled by a transaction in my life, it's like I am being punished for ordering and PAYING for unnecessary installation - I don't know how I was supposed to KNOW I didn't need the installation - it would have been nice if somewhere in the online order process Sears had told me that before they took my money and took me on this horror ride.
I thought about contacting the BBB with this little story too - but they'll want to know what resolution I want and I guess it's to late for that really - as long as my money comes back to me - whenever it finally does - the rest I'm never going to recover but oh my a lesson learned. Sears, K-mart any of the stores associated with sears will never see a dollar of my business again - and I do fully intend to share this disaster with everyone I know. When I buy my next applicance - Sears will never again be even a consideration - the absolute most horrid customer service in the world - I'm sure they won't be but Sears should be so very embarrassed by this disaster of a cancelled sale. I do thank you for you time.

I received a Combo kit that included a Drill, flashlight,Vaccuum and Skill Saw. It worked fine for about 3 months and the batteries failed to recharge. I even purchased another battery and it did the same thing. That being said I am not able to use any of the tools and when I brought this to the attention of a Sears store they pretty much said "Oh well!" I don't want to throw out the tools but I also don't want to keep buying batteries that don't hold a charge. Can you help?

I am hoping that this indeed is read and acted upon by someone at least as this ongoing saga continues since January 16, 2013. We have been steady consumers of Sears and have indeed referred our family as they immigrate to Canada and have spend over $25,000 cdn in home appliances. We purchased a Bosch cooktop about 4 years ago when we purchased a new home. This cooktop gave us trouble as it would keep showing error messages and it had come to that , that we had to switch the main circuit on and off whilst cooking – thus we called Sears as we were within the warranty period. We finally received a service visit from a technician who ostensibly fixed the problem. I then noticed that the timer had stopped working and the indicator light was not as in the original , so we called again. The technician came and tried to fix it but couldn't. Then someone came again, this time when they left, the bridging component would come on and remain on despite being switched off thus posing a hazard and the big burner decided to completely give up. So another technician followed, he was on the phone with ostensibly Bosch and after an hour called me to tell me that the part installed was wrong, it was a fire hazard and they had installed a wrong component and he was swtiching off the main panel. He said that they had no idea when and how the part would come or work. Then I called customer service who asked me to speak to Lisa at Brampton home who was the only one authorised to give us a replacement. After much ado, she sent a replacement , unfortunately it was a complete range and not a cooktop so that didn't help. I wa offered a loaner of a single burner which I had to pick up despite being told that they would deliver it. Then last Monday I called to speak to someone who could actually do something and was put on to supervisor Angelo who called back to say that it would be delivered that day. Nothing happened. I then called on Friday evening, very nice young man and he told me that Angelo would call me right away if not Monday. Today is Wednesday. No one called to cancel a Friday visit so my poor mother was downstairs waiting from 9am to 5pm in the hope that someone would arrive. I just called out of curiosity today and apparently a service visit is slated for this Friday and of course no one has called me to tell me that and they will call on Thursday expecting us to drop everything and be at home.
Is this a parody that doesn't seem to end or is this normal service delivery. I am sorry I bought stuff from Sears believing in their service and I am sorry I recommended our neighbours and family who also spent in the thousands at Sears.
Meanwhile our family of six have incurred over $400 in eating out costs, and a complete wastage of raw vegetables and meats that we as indians like to cook. I don't think that anything will be done. I am going to put this on social media so another family such as ours is not taken for a ride in the form of warranties and extended warranties. I am told that Sears does not replace such old purchases and so it continues.

Easier to copy and paste this...
If I have things in layaway that are over half paid for there is no way they should be removed and given to someone else. It was made very clear that the layaway WAS a contract which your company once again broke. Last year this happened with a fireplace and refrigerator, this year it has happened multiple times. I have had it with this bs. Instead of contacting the store as you suggested I am going to contact the FTC AND THE BBB. I WILL BE SURE TO SEND ALL YOUR CORRESPONDENCE TO THEM AS WELL.
ROBIN GRIEGO
-----Original Message-----
From: Imran
To: KIND70
Sent: Sun, Nov 11, 2012 11:56 pm
Subject: Re1:Re: Urgent Attention needed for your sears.com order (KMM24749439V99770L0KM)
Good Morning Robin,
Thank you for contacting sears.com regarding your order number 403266350. We owe you an apology for the items being canceled.
The hedge shears and screwdriver set was canceled due to the item being out of stock (you chose a very popular item). Whilecanceled our inventory is updated, our website serves customers throughout the entire country, it is typical that several customers will have the same item in their cart. Inventory is again verified after the order is submitted. It can happen that more orders are submitted than we can complete.
As the layaway contract is associated with the store where the merchandise is being held, I would suggest you to contact the store at 308-389-6800 for further assistance.
We want to make you happy. Please take our survey to tell us how we're doing.
Sincerely,
Joel p.(lrao1)
Sears Customer Care
webcenter@customerservice.sears.com
1-800-366-3028

We were supposed to get a delivery of our washer and dryer on feb 25th between 3-5pm. This item was bought on jan 12th. We waited for our delivery till 6pm. We called them several times after that with 30 to 1 hour intervals. The delivery department kept telling us to wait for it. After 9:30 i was sure they arent gonna deliver it today. But they never had the decency to call to let us know if they will be late or that they wont be able to deliver.
Finally they tell us they will now deliver it march 1st! Which is ridiculous! We also got hung up on twice! We were so angry! I asked to be compensated, they only offered a $25 dollar gift card! No thanks! You can keep your stupid $25!! I called again the next morning to see if they could deliver it sooner. Instead now they said they will deliver it march 2nd! Enough is enough! They obviously dont know what they were talking about!
At one point they even said, they dont have our product available and one person also said that they already delivered it to us! We wanted to cancel our order which was another insane production! We had to call twice! Hopefully they cancelled our order and HOPEFULLY we will get our refund!! I dont trust sears at all!! The service is awful! Extremely unprofessional!!!
The delivery departmenr is horrible! We are never buying anything from sears ever again!! We went to best buy to buy our washer amd dryer. It sucks that sears wasted our time with this! We bought this item more than a month ago! They had enough time to get their shit together and deliver our product! Obviously it was too much for them to handle! Never again! And we will make sure that everyone we know knows about our horrid experience from sears so they dont waste their time and money on sears either!

I purchased a Sears Kenmore Elite refrigerator several years ago. The problems started right away. I have never been able to use the water feather, the ice maker stopped within a year because when I put anything in the freezer the element in the back of the freezer is blocked in anyway the refrigerator freezes and shuts down. I have been dealing with this for several years and my complaints have gone unanswered. I have seen the same complaints regarding this refrigerator on the website but I have not seen anything regarding how sears is dealing with this problem. Have they issued a recall or solution to their customers regarding this issue. I have all Kenmore products in my home. In the past I was a cheerleader for Kenmore. However, this problem has me uneasy about replacing my refrigerator with another Kenmore product.

This 4th of July weekend, we went to Sears in Orange Park, FL to potentialy purchase a new cooktop for our kitchen. The sales rep was cordial and showed us the displays and attempted to answer our questions. We returned the next day, after researching various sources of the product we wanted, to work out a deal on the new cooktop. Since it was a major holiday and they advertised huge savings, we decided to purchase from Sears.
The cook top we decided on was made by Electrolux. We were quickly informed that Electrolux appliances were not part of the sale. We then asked them to price match the product with Lowe's since their advertised price was $300 less than Sears. The sales rep called his manager and then told us that Lowe's was losing their license to sell Electrolux and Sears would not honor the price match policy.
When we checked with Lowe's corporate (via their customer service line), we found that this was a lie. Sears just didn't want to price match and the Lowe's price was the suggested Electrolux suggested retail price. We questioned the sales rep and also asked for the manager and were told he was "out" (after allegedly answering the question from the salesman). Nothing bothers me more than someone lying to my face.
WE went to Lowe's and got the lower price and a 10% military discount.
Beware of doing business with Sears. They will not honor their "Blue Team" policy of price match + 10% of the difference. They will just lie about the competition and attempt to charge full price. Bad business!!

I purchased 2 pairs of shorts from sears.com & when they came to me, they were from a different merchant in another state. The shorts were too small so I call sears to make sure I could return them to a nearby store to save on shipping & customer service told me no.. they would have to back to the merchant. The merchant wants to charge an additional $8 to have them shipped back. I had no idea I was not buying my shorts from sears.
I called customer service back on Friday, February 22nd, I was told that they would have UPS send me a label to send & that sears would absorb the shipping. I got no response from UPS so I called again Monday, 2/25/13 and spoke to Shakeena who told me that she would email me the label and to wait 24 to 48 hours. It is now Wed.. 2/27/13 and I called again because I did not get my label and Veronica, your supposed supervisor was extremely rude and told me the customer service reps lied and that Sears would not be responsible for the shipping at all.
I am disappointed in this organization. I have always been a loyal customer at your store and have bought tools, appliances, clothes and have never hesitated to do business with you online. But after dealing with your customer service representatives, your rude manager and this new idea to be like amazon.com , I will never EVER step foot in your store or purchase anything from you again.
I hope the $8 was worth it. I shop at places where the customer always comes first and they do what ever makes the customer happy. I guess you forgot the basic fundamentals of business. Good luck going out of business because that's where you are headed!

We have suffered very disappointing service from Sears Appliance Repair and Sears Customer Service around the same issue - a dishwasher for which we had purchased extended service. To begin the Maytag dishwasher itself had many repair issues. On three occasions Sears ordered the wrong part, on three occasions the repair was not done correctly and service had to come out again, and we, of course, had to stay home to be there.
Most frustrating has been since we began speaking to Sears Corporate Customer Service about the last repair, which is still incomplete, leaving our dishwasher inoperable. They have been stringing us along since last May around ordering the part that is required. I have spent countless hours on the phone with customer service staff, front line and supervisors, all of whom said that they were attempting to resolve the issues - that the part was on order, or the wrong part was shipped and the right part was now on order and so on. Since the last time I contacted Sears customer service by email they have not responded at all.
In the past we had purchased all our appliances for our home and some rental properties, from Sears. We will no longer be dealing with Sears - we have had far superior service from community based retailers and repair people. We bought a washer on 11/10/10 had it installed on 11/22/10 it broke on 12/ 7 /11 they wont honor the warranty even though its only two weeks out the worst part is this is a vacation home and the washer was only used twelve times, and the service dept. refused to talk to me unless i signed an extended warranty.
I am a contractor and always handle a warranty thats even a month out this guy was so rude that we are remodeling our kitchen with all new appliances i can guarantee none will be Maytag or come from sears

I went to Sears today 11-17-2012 to ask about the amish heaters that they sell.Also in my morning newspaper was an ad about the same heaters that Sears sell.The ad was selling the heaters for 295.00 with the coupon in the paper from the company itself .Sears was 399.00.I just ask the sales associate if they honored the coupon in the paper and she just snapped off at me and said that if i want one of those heaters for that price that i better order it because they would not sell one to me unless i paid the 399.00.I just asked a question .I did not need to be talked down to infront of everyone around me.I buy all my household appliances from Sears but with that kind of customer service i will not be going back there anymore.

I should have known when sears kept changing my appointment for my delivery of my washing machine and dryer. After numerous changes in dates and changes in time and them arriving late the manager at sears Hamilton Mayslanding promised me a 100$ gift card which was never received. Months later receive a recall notice and trying to schedule was a mess!!! One representative said it was recall then couldn't schedule me sent me to another rep who said it wasn't recall then to manager who didn't know how to deal with problem who them sent me to tech support who then said I needed the recall department who I was sent to who then said it was a recall but was giving me an 8 hour window which is unacceptable then given to manager who scheduled me and then said it wasn't recall work finally to last manager who said it is recall work and scheduled me and said there will be NO charge..... hmm wonder how this is going to play out!!!!!!!!!!!! Was on the phone for a total of 1 hour 13 minutes terrible!

When Sears say "Good", don't think that means respectable, moral or noble – The company have failed deliver and shown the lowest standards of customer service!
When Sears say "Great Price", don't think that means they will honor the advertised price – The company secured my purchase money, sent nothing and made me pay more to speak to their security Centre!
When Sears say "Guaranteed", the only thing I was guaranteed was hours of trouble and frustration.
After over 40 emails and international calls I wrote to Sears Chairman Edward S. Lampert and CEO / President, Louis J. D'Ambrosio. Two very busy men – I never expected a personal letter in return from either but a month later no one has got back.
I'm out of pocket, feeling distinctly cheated while Sears enjoy "the good life – guaranteed".
The lesson – don't fall for any Sears offer that seems like a good deal. I would look elsewhere, even paying a little more, rather than be letdown and treated like dirt.

I ordered a BBQ gas grill from Sears online and had it shipped to my local Sears store. The final order page said that it would be available for pickup in 12-14 days, pending email confirmation. I never received an email nor did I hear a word from Sears. However, I received my credit card statement and was charged for the item.
So I contacted the local Sears store and had no idea what happened to it. Then I called Sears 800 number where I was told that the item was "ready for pickup" but they also showed no inventory for it!!! The guy then checked the inventory at a store 40 miles away. My grill was in stock there. So he canceled the original order, placed a new order and drove the 40 miles to pick it up. That was on Saturday (July 2). Today, July 5, I finally had time to un-crate it in order to put it together.
However, I discovered that it was so damaged that it is unusable!!! I called Sears.com twice and they were no help. Then I called the store during normal business hours more than a dozen times and couldn't get ANYONE to actually answer the phone. However, I finally tried saying "Store Manager" and finally got someone to answer. I told the assistant store manager that I thought Sears should come and pick it up in order to exchange it.
No go. No sympathy. Basically, I'm screwed. So I'll spend another $15 in gas money to correct another Sears screw up. I'm asking for a refund. I don't want an exchange.
Sears then brought my new mattress and box springs, took old out and set it on my front lawn, said there was no room on truck for old. Would be back to pick it up, never returned, numerous phone calls, Sears did not call me back as promised. Trucking Co. said now they would remove it on Saturday, they brought the new on Thursday! If they took a new one off the truck why was there no room for the old one. Person at Co. who delivered it was very hard to understand, could get no satisfaction from them.
If they do not remove it tomorrow, I'm stopping payment on my new mattress and box springs.

I had a light switch that appeared to short in my Kenmore refrigerator, which was under warranty. I contacted sears repair and provided exactly what the machine was doing and the model/warranty service number. A technician came out and read what I reported. He looked at it and then advised the switch may be bad, but the part would have to be ordered. He pulled it apart, bent the wires and reconnected it and it resumed working.
He ordered the part and scheduled the next 4 hour possible time block. I provided him a cell number as an alternate to the home phone listed before he left. At the next service date a week later, I received no call on the cell phone provided, but had a message on the home phone instead. The home message said they were here 10 min prior, while I was outside with my dogs. I immediately called back thru the phone tree, finally to connect with a person who said both numbers were called, my home phone and a number I've never heard of. There was no record of my cell phone at all.
I was told even tho it was less than 15 minutes from initial contact, it would need another 4 hr block scheduled. This is ridiculous! First off, have the part I gave you the info on for the first scheduled maintenance so we don't have to schedule a second date. Secondly, get the phone numbers correct! I can't afford to sit around for 4 hours anymore than you can afford missed appointments. I'm disappointed in your level of service and contact.

I purchased a refrigerator at the Sears Outlet. It was supposed to only have two tiny scratches on the side and a tiny scratch on the handle. It was set to be delivered the day after we moved into a new house, which did not have a refrigerator. It was delivered as scheduled, but 2 hours later it had an error code about a compressor fan error on the screen and was hot on the sides. We called the service line immediately and were told they could not send out a technician to look at our "brand new refrigerator" for 5 days!! When the technician came he said the whole bottom frame of the fridge was bent and it needed a new compressor and evaporation unit. We called Sears and said we wanted to have this refrigerator removed and we would like to buy a new refrigerator at that was not damaged, at the regular Sears store. A "case manager" called and told us he would take care of everything. All we needed to do was get a model number and call him and he would take care of all the details.
When my husband called him back he was told he could not find a model matching that number. I got that number in the Sears store from a sales person, and I could see it online. We decided 1 week after being without a refrigerator, to go and buy the thing in the store ourselves. The sales person was so nice and even called the outlet store for me after I had gotten the runaround trying to talk to a manager. We set up a delivery and removal of the defective one for the very next day. I was so relieved I was finally going to have a refrigerator and be able to fix food for my children. I should have known better. 15 minutes after their scheduled window I was called by the driver and told "due to the weather they could not deliver my item that day, and because it was July 4th the next day I would have to wait 2 days.
I recieved a damaged refrigerator, taken back to store. have spoken to several people on several occasions, and 3 more deliveries have been set, but no refrigerator yet. They were supposd to delivery it today (no call to say it would not be, and again made arrangement for someone to be at my house to recieve appliance). I called at noon and spoke to delivery department. They said that my delivery was scheduled for January 12th. This happened to me before about 6 years ago, but my brother had just purchased one for my mother and it had been delivered the next day, so I tried again. Fool me once same on you, fool me twice same on me. I told them my story and said I wanted to be the first person they delivered to on Tuesday. 

To whom it may concern, my name is Mike Kissel and I have a complaint with a company called Fast Media that is associated with you on Sears.com. For Christmas my son purchased a retractable light for me order# 3951610. This light is unopened and unused and we would like to return it for which it is not long enough for me to use in my shop.
We made a trip to Sears at the wood field mall in Il shortly after christmas but were told we didn't have the right number for sears to refund our money.
My wife spent an hour on the phone with someone from Sears because their were no return instructions from Fast Media and they were not answering the phone.
Sears said they would email Fast Media and in return have Fast Media email my son so we could get an RA # to make this return possible. Three days went by before my son received the email. Additional questions were asked why we were returning the merchandise and they didn't give us the RA#.
I recently emailed and left a message on their phone but am waiting for a response as of today 1-15-13. I cannot believe how difficult thy are making this for such a simple return and also this greatly reflects on Sears. I would greatly appreciate help with this so I can return this merchandise.

We have 4 Sears appliances; washer, dryer, stove and refrigirator and have a warranty policy on all 4. We called Sears for service on the washer about 2 months ago as the machine was making noise. We had to wait 2 weeks for the repair technician to come out. He lubricated something, said all was fixed and left. 2-1/2 weeks later the washer died. We called Sears service and was told the first available repair appointment was in 2 weeks so we waited. Sears sent a coupling in the mail during that 2 weeks.
When the technician got to us and checked the washer he found that he would need 4 additional parts, Motor, transmission, tube and something else and that he didn't have the parts and would have to order them and that would take about 2 more weeks. After a week and a half Sears called to see if the parts had arrived. We told them that only one had. Sears then checked there computer system and said the parts would arrive in 3 days. I asked to set up a repair appointment for the day after the parts were scheduled to arrive but was told the first available service appointment would be another 10 days down the road.
By the time the repairs will have been made 5 weeks will have elasped. I told the Sears service operator that with what all the parts and labor was costing it would be cheaper for Sears to have just given us a new washer and we could get the new machine in 2 days. She didn't respond. We will never buy appliances from Sears again. We have since found out from an ex-Sears service technician that Sears now subcontracts out all its service work. He said the service trucks don't say Sears any more and the technicians shirts don't say Sears any more. 2/20/2012

case no.6223595 i just want to express my frustration with sears i only had to line my car up when i replace my tires since i took my car to sears ive had my car lined up three times in 21 mos at my expense i want this complaint to be on file, the person at corporate office was more upset than i was but im the one that paid repeatly for the same thing yet i was told nothing was wrong with my front end im gonna call trouble shooter i plan to boycott this store whole heartly thats why i cancel my card i told my mother to cancel hers two times it was put on her card sears is not public friendly

You had an a/c unit advertized in last sumdays paper. I wne into inquire on the item. I was told i had to come back in a few weeks they will not be on the sales floor until the reset was done. I showed her the ad she said they are in the back but will not be out for a few weeks to come back then. I advised the sale would be off by then. again she said they will not be out for a few weeks. I asked what can be done since it was on sale. SHe said please come back in 2 weeks. If you have an item advertized and do not have it or can not bring it out you should either post an apolgy saying out of stock or at least offer a rain check. I have purchased several appliance and tools off your company over the years. I even purchased a regridgerator and dryer 2 months ago off the otlett here in town. I may need to start rethinking where i purchase my needs. I sent a coment in on the website on monday and have not heard anything back. I even emailed some j brooks the internet said to file a complaint with. I understand resets because i have worked in a chain store myself but you should have least offer rain checks if you are not ready to sell the item. Even i paid more for the item i bought it off of home depot. I do not like shopping at the large hard ware store because of experience dealing with repairs and have never had any problem with sears. If i have purchasing the product or item i may need to figureout another way of buying what i need

We purchased the top of the line Sears appliances when we remodeled our kitchen. The only appliance that runs correctly is the microwave. All the others have failed us. Our glass top, touch panel slide in stove is the latest to fail. It failed days after delivery requiring replacement of the $1000 computer and panel. It has been losing pixels and now has another ERR report and does not work at all. With Thanksgiving upon us, this is a very disturbing event. The dishwasher gives a flashing green light instead of sanitizing. The refrigerator produces ice but does no longer dispense it.
All these appliances are two years old and out of warranty therefore. We have always purchased Sear Kenmore products believing that they are the most reliable appliances out there. Not so any more. May the buyer be aware.

I was scheduled for a repair appointment for my dishwasher between the hours of 1:00 and 5:00 PM on Thursday October 6, 2011. Because my fiance and I both work, we had no one to be home during the hours from 1:00 to 4:00 (when I normally return home from work). I took a half day off of work on the 6th. At approximately 3:30 PM I received a phone call stating that the repairman was running late, but would get to me as soon as possible. As of today, I have still received no further notification from Sears about my scheduled appointment.
To say that I am dissapointed would be an understatement. When I called Sears today they informed me that really nothing could be done, and that they could not disclose the reason to me why the repairman never showed. They couldn't even guarantee me a later time so that I did not have to take off of work again. Needless to say, I won't be taking off of work to sit and wait for someone who may or may not show again. The dishwasher I purchased is not even 6 months old and was installed by Sears.
The fact that it already has issues does not make matters better. I am currently in the process of selling my home, and this is not a bonus by any means to a potential buyer. We are building a new house, and we were planning on using Sears for items such as the garage door opener, knobs for the cabinets, appliances (washer, dryer, etc), but will now go somewhere else where customer service is better understood. We (my fiance and I) understand that things happen, but never contacting us, refusing to make a new appointment that helps to fit our needs, and saying nothing can be done is poor business.

I recently purchased, for Company use, a Sears Kenmore fridge from the Sears Richmond Hill Furniture and Appliance Store. Delivery was scheduled for the following Tuesday between 7am-noon. At the time of purchase I specified and paid $25.00 extra to have the handles placed for a right side door opening. Unfortunately neither happened. The delivery crew left a mumbled message which I could not decipher on my voice mail, and shortly thereafter a Sears representative called to reschedule as, I was advised, noone was there to accept the delivery, this is a business address and I along with 30 others are in the office all day.
It was rescheduled for Thursday between noon and 6pm, and did arrive at 4pm, although I now have to call customer service and have someone come in and reverse the handles. This whole procedure was a royal pain. Sears pay more attention to your employees, and I would suggest your outsourced delivery company B & N Delivery Service do the same.
Approx. 3 weeks ago the door locked on the Kenmore range that was purchased in March of 2011 and under warranty. I contacted my local store where I bought the range and they tryed to get a repairman out quickly but they were told it would be Dec.5 before a service tech could come out. It was the week of Thanksgiving and my family was looking forward to our traditional dinner. This didn't happen and we had to change our plans. Dec. 5 has come and gone and we are now scheduled for Dec 12. I have purchased many appliances from Sears in the past but do not intend to do so in the future.
This type service is unacceptable and especially on a product that is still under warranty. My dissatisfaction is not with my local store. They did what they could.

On 11-25-12 I ordered a christmas presents online through the sears website. I am told my order was canceled, when I do not know they did not give me a date. I then on 12-20-12 ask if you canceled my order why do I have no refund. I was told she didn't know she would start the investigation for me. She said to give them 3-5 business days and I should receive my refund.
Since then I have called, emailed, called and emailed. Every time they cannot tell me why I have not got my money refunded. I just get they are working on it I should have a answer within 3-5 business days. I gave my money in good faith expecting a product in return. But all I have gotten is a big headache dealing with this. Please help
Thank You

Purchased bed sheets on sears.com, so I believed I was buying from Sears. I received a defective product and Sears refused to accept a return stating that it was not their product. It does state on Sears' website that my purchased was from a 3rd party vendor. I was on Sears' website, so I assumed I was purchasing from Sears. This is a deceitful practice, I was lured into buying this product because I trusted the Sears name. I cannot even return this product to the 3rd party vendor because they have 7 day return policy. Sears has a 90 day return policy. I never expected that Sears was no different then Amazon.com. Lesson learned! I will never shop at Sears again.
Also, I called my local Sears store and I was told that I could return my online purchase to their store. I drove appx. 20 miles to this store and they refused to take the return. Sears representatives should know that they will not take returns on some the products they sale online!

I called Sears Repair on Monday to service my Sears Washer and Dryer. The first appointment was on Thursday and they gave me a four hour window for the appointment. When I explained that I work and cannot sit home for four hours waiting for a repair person, they offered to have someone call 15-20 minutes prior to arrival. On Thursday, a representative called and stated that the repair person was at my home and no one was answering the door. When I explained the situation and asked that they wait 15 minutes for me to get home, she said they could not do that. She then offered an appointment for the following Wednesday. That would leave me without a washer/dryer for 10 days.
When I explained that she seemed completely apathetic. I then asked why the driver did not call before his arrival. She said that he did and he left a message on my cell phone. I explained that my cell had been with me all day, no one had called and no one had left a message. I told her that I could fax her my call records for the day to show that the repair person had not called and was being dishonest with her, and once again she seemed to be completely apathetic. I asked several times to speak to her manager, and finally was told that the manager will call me back. I am still waiting for that call. 

I wanted to purchase a 50" Toshiba LED TV from Sears at Eastland Mall in Columbus, OH, as advertised, Thursday night for $299.99, so I made sure I was in line before 8 o'clock. Got in the store found the TV right away and was standing with another young man for a salesperson to come over and give me a slip of some sort to purchase the TV. When I looked for a ticket to purchase there were none. In fact everyhthing was flipped over. After about 20 minutes I decided to go to the register. The sales person told me that most of the TV slips had been passed out at 6 and 7 o'clock. How can that be if the sale did not start till 8:00 P.M. Obviously it was a waste of my time to even attempt to come to the store. If I would have known I would have been able to purchase TV earlier I would have been at the store two hours early too. This should have been advertised the procedure for purchasing. If I would have known I would have probably been able to get one.

On September 14, 2007, we purchased a Sears Elite washer, model no. 11027032603, along with a matching dryer. They were the most expensive models in the store, and for the price, we thought we were buying a quality product.
The washer has since quit working. I scheduled an appointment with Sears Repair Service for October 22, 2012. The technician said it had a bad bearing and needed a new electrical timer control. The estimated cost of repair is about half of what we originally paid for the appliance.
The machine is barely five years old. The technician said that is was not used enough to make a bearing go bad. My first washer and dryer were Kenmores and they lasted 30 years with minor repairs. Based on quality of those products, we have purchased a washer and dryer, a dishwasher, stove, refrigerator, and microwave-hood combination, along with a riding lawn mower, cultivators, and other outside machinery -- all from Sears!
To resolve this matter to our satisfaction, and for our continued loyalty, we would like Sears to guarantee the quality of this product, by installing the new electrial timer control and bearing, with any other needed parts, at no cost to us. We are willing to pay for the cost of labor.
Looking forward to favorable response.

We hired sears to clean our carpets in our new house. The woman on the phone scheduled with my husband for Saturday Oct. 6 between the hours of 4-7. We arrived at the house at 3:30. There was a note on the door stating they had been there and left since noone was there. We contacted the number on the form. We found out that they put us in the computer for a different time (1-4) and also had a wrong phone number for us. They refused to send anyone back out. There was no supervisor or manager to talk to. Tried calling the dispatcher for the area and of course they didn't answer the phone and had no voicemail. I will NEVER recommend sears to anyone. I am livid at the type of customer service thry have!!

Dec 22 - Dryer quit working, called Sears 800 number to schedule warrenty repair. Dec 24 - Capital City Appliance called to schedule appt. Dec 31 - Cap city came out to check dryer and told me they had to order part. Jan 11 Cap city returned to repair dryer. Jan 14 - Some IDIOT from Sears called to tell me how much money I saved by purchasing the warrenty.
I informed him ,that due to their EXTREMELY slow response times I was forced to buy a replacment dryer, negating anything gained from buying the warrenty. Also I informed him I will never purchase another warrenty from Sears - if Sears only goal is to pass their warrenty repairs off to some third party . 20 days,give or take, is too much time to wait to get service.

We have a service contract with Sears on a tractor lawn mower. Model 1500LT. We have had the machine for three years. We have had trouble with the belt coming off the mowing deck since the first year. This year we had trouble and the belt jumped the track on 3/1. We called for service and set a date for an annual service and to fix the belt on 3/7.
On that date the service repairman showed up at the wrong address even though when we scheduled we told them the mower was at a different address. We had to reschedule for the 14th. On taht date the service repairnman called a cell number and our home phone and did not have good connections on either. Both phones were working fine the repairman must have been out of cell range. He pulled a second no show.
We called the service department m=number angry and were told they would be out next Wednesday. We got a mesage to reschedule called and they said that the Wednesday appoint was the first open and we said good. We went to the local store and tried to talk with the service manager to have someone fired. They said they would be out Wednesday.
The 20th came and went and when we called the store manager and got a service manager out of Portland they said we were scheduled for the 27th. We had miscommunicated and thought the 20th was the next Wednesday which it was but we were skipped. We will never buy anything from Sears again in this lifetime!!!

I have used Sears products for years. As others can attest to, Sears is no longer Quality Controlled products. I have a LP Gas Range, I love it, or I did. The burners on the cook top have been leaving a black residue on my pans. This particular repair person has been here before and done a very poor job cleaning out the back of my frig. I ask him to look at the bottom of my pans, this black residue started a few months back.
He refused to look at the burners and under the burners. He claims there is no way to adjust them???? He said it was my pans. I have had this Range since 2000. My pans are older than that. What's with this attitude? My oven was not working properly, he did agree to that. Said it was off by 20 degrees. It was burning on the bottom and the top was sligtly cooked? Hopefully that part works. I will continue to clean the black off of my pans.
I have called my LP Gas provider to see if he can shed some light on the matter. I know that black on the bottom of every pot and pan is not right. If the oven quits again, this will be the thrid third time, I will replace the Range and not with Sears.

Sears giving me the runaround on warranties, not showing up for appointments or calling to inform customer they would not be making scheduled appointment. Furnished new home w/Sears appliances: dishwasher, refrigerator, cooktop, b/in oven, microwave, garbage disposal, freezer, washer and dryer(Elite models). Repairs already on cooktop (2), freezer (1 popping door continues) and dishwasher (5 repairs including 1 replacement and continue to wait for leveling of appliance as they do not show up for scheduled appointments). Moved in home in May 2011.
Shifted from one person to another over the phone, calls dropped - have to relate total information each time I call or the phone call is dropped and I have to call back. I had an appointment with Sears maintenance the time was between 1-5pm to repair my oven. I waited all afternoon and nobody showed up. I decided to call about 4.30pm and I was told that my appointment was rescheduled because the technician called my house and nobody answered the phone, that was not true because there was no message left on my machine and I didn't leave my house. I got into an argument with the rep and she hung up on me.
I called again the second rep told me the reason the technician didn't show up is because he was working on another job and it took a lot of time and he forget to call me, she also hung up on me because we couldn't agree on another appointment. The reason why I am upset is because nobody bothered to call, if I didn't call I would not have known the technician wasn't coming. I am very dissatisfied with the service I paid for.

On black Friday at 4:00 am I went to sears first like i always have the past ten years . I spent 300 cash and another 246.00 on my ATM card the clerk said that she had to ring it up on credit ithen picked up my merchandise and ran off to buy a tv at another retailer after waiting 3 hours in line I got my 46 inch tv to the checkout and I had insufficient funds I called my bank and it was true sears had double charged my account causing me to have insufficient funds and waisted time to say the least no savings on my tv and complete embarrassment now it's Monday I open my new shoes from sears and the clerk did not remove the security tag I get a pair of pliers and break it off red ink pours on my shoes and clothes now I go to sears it's 9:30 they don't open till 11:00am I wait go in the manager looks into the double charge laughs at my shoe and says there is nothing she can do now I'm out of money no tv ink stained shoes and clothes my bank says I have to wait five days and then we will take action and I feel like a patsie a sucker for a bargain who got clumped by sears

4/3/13 - took waranteed lawn mower in for service due to hard starting, bolt missing from previous year Sears maintenance and replace handle cushions. Mower was in 3/29/12 for same starting problem and was not properly fixed at that time
4/26/13 - went into store for another matter & asked about mower - it was returned to store but I never received a call telling me it was there.
4/26/13 - did not take possession of mower because bolt was still missing and handle cushions were taped with electrical tape & not replaced. Told Sears on site rep to send it back for repairs & it was not acceptable to me due to poor repairs, bolt still missing.
5/7/13 - still waiting for mower to come back & grass is very high. I sent it in plenty early in order to NOT have this happen.
I will NEVER purchase another Sears mower - this is my 2nd and will be the last. TERRIBLE SERVICE RECORD

As I was looking at some merchandise in Sears (Clarksville TN) and playing my harmonica, a young lady came over and asked me to play some songs with her other Sears associates which I did. I played several patriotic songs and "Amazing Grace". The girl named Belinda who had called me over started arguing with me about some rap artist and then argued with me about Jesus. When I asked her to tell me a favorite scripture about Jesus she became defensive and told me the following: " I'm about ready to take off my badge and tear into you". I then asked to speak to her manager who was an older man named Henry. When he came over I asked him about filing a complaint form (so that Belinda would not threaten some other customer as she had done to me). Henry became irate and told me to follow him. However, he didn't take me to get a complaint form but just got more angry and agitated. When I asked for his name he wrote down "Henry" threw the paper on the floor refused to give me his last name and walked away, telling one of his assistants to 'call security". And so I left. Is this how Sears treats customers? I am a 61 year old doctor and have had a private practice here in Clarksville TN for 25 year . I hope you will help these personnel get some help so tht they will treat customers better. Thank you for your time. Sincerely, James R. Hebda Ph.D.

Hello, I am submitting a complaint because yesterday, at Arbor Place Mall in Douglasville, GA. I was in the Sears store and I saw a few teens sitting by a vending machine near the customer pick up exit. One of them were offering candy to the employees that walked by, and one of them turned back around and yelled at the the teens. He cursed at them and had an aggressive body language towards the teens (pulling up his pants and making a fists with his hands), and this went on for about thirty seconds. He then he grabbed the bag out of one of the teens hands and threw it violently at the other teens, and the candy spilled all over the floor. Then when he stomped back into his workplace.
The teens got up walked towards an exit to the store he walked back out of his workplace and chased them, and was yelling threats towards them with three other employees trying to help catch the teens. I tried to find the manager, but i was frightened he would snap on me so I left the store and went to the mall security. They didn't seem to do anything but tell the teens they can't go to that store again. Please do something about those employees. They seemed to work in the customer pickup area of the store. The one that yelled at the kids was an African-American male, with tattoos on both arms, and had a muscular body. The others were big men but I didn't remember exactly what they looked like. I would be very thankful if you could do something about those employees.

On October 28th, 2011, I made a layaway purchase at Sears.com. I subsequently made paid extra on my bi-weekly payments so I could receive my merchandise early as oppose to waiting until December 23rd to make my final payment and receive my merchandise as this was far to close to Christmas and I didn't want any disappointment for my 9 year old daughter and my 10 year old son if for some unknown reason something went wrong and I couldn't get my merchandise to have under the Christmas tree on Christmas morning. I don't know why I had this feeling, however I did. So on December 8, 2011 I made my final payment.
I made the payment on this day because my wife and I had decided we were going to finish our Christmas shopping the weekend of the 9th and 10th and we wanted to be able to pick up our merchandise at this time. After making the payment I checked my bank online as I always do to ensure they have something showing a pending transaction. I saw the pending transaction so I thought nothing more of the purchase and prepared myself to pick up the merchandise the next day. This was all set up because the place I had to go to pick up my merchandise was not the closest Sears to my house because they did not have the merchandise at that store.
So on December 9, 2011, my wife and I ventured out to do our shopping after dropping my kids off at their Grandmother's house. My wife and I got to the Sears store at around 8pm. Now granted the store closes at 9pm but I assumed we would be in and out within a few minutes so I was not worried about the time. I went into the store and went to the merchandise pickup section and entered my information into the system so I could have it brought out from the layaway area. The system told me my merchandise was not available because there was still a balance due.
The system told me to see an associate to make the final payment. I immediately went to find a store manager. After briefly speaking to the store manager I realized I was in big trouble. He told me because the original purchase was made online, I would have to speak to Sears.com. He was very polite about it and even gave me the number. While standing in the store I called Sears.com. After speaking with the customer service representative for several minutes, the CSR asked to speak with the store manager. I put the store manager on the phone and proceeded to wait. Finally without resolution my phone went dead at 9pm.
The store manager said they were closing but we could call back, however we would get put back in line on the phone and we would be waiting for a while. With it already being 9pm, my wife and I decided to leave and get started on a solution first thing in the morning. the next morning I made the phone call to Sears.com. They were extremely rude and very unhelpful. I was told by more than one CSR there was nothing they could do except send an email, open a ticket and get back with me within 72 hours. Let me not forget to tell you how many times they said they were sorry.
I told them telling me sorry that many times was not getting my merchandise to me any faster. After several hours and phone calls to Sears.com and to the Sears store where my merchandise was, I was finally told I my payment had been processed and I could pick it up at the store. I made contact with the store and they told me they still could not release my merchandise. I finally got someone at Sears.com to tell me they had my money, however they had not applied it to my layaway account and that it would be applied within 72 hours and I could pick it up after that. This in my mind was unacceptable because they had my money I wanted my merchandise. At this point I called my bank to see if they could help.
Upon contacting my bank they told me due to the status of the transaction it was out of their hands, but I could go to the store, make the purchase, and contest the payment and get my merchandise. With this being a Saturday and not being able to wait till Monday to make any contact with Sears Corporate office, this is what I decided to do. Now Monday December 12, 2011 comes around, and I make my phone call to Sears.com. However, this time I asked directly for the number to their corporate office. I got the number and called them. Upon speaking with an Executive Account Manager, I was given a run around again.
I got every excuse under the sun, from our system is down, to we are working on your solution, however it is going to take us 24 to 72 hours and we will email you. I told them I did not want an email, I wanted to be called. In my opinion an email is impersonal and they are dealing with my money so I wanted to be updated personally with a phone call. They refused to update me with a phone call. At this point I was upset and asked to speak with a supervisor. I was told they were the top and they had no supervisor. After the run around I finally gave up and hung up.
I ended up calling back and speaking with a different "Blue Ribbon Service Case Manager" I was able to get an address and a name for the CEO of Sears, but was still told that any correspondence would come to them first. That should not be the case, because the CEO should want to know how his customers are being treated. I am still working on a resolution for this issue but wanted everyone to know not to use Sears to purchase anything. I hope if enough people see this, sears will either step up and assist customers better or they will go out of business due to their poor customer service.

i paid layaway in full on jan 20.never received product and when i called i was told product was not is stock.i have made several calls about my refund in the amount of 228.61.the layaway contract number is 093000981356 and my name is frederick brown ,220 knoll view dr ,salisbury n.c 28147.i talked to a supervisor named veronica and here ext is 118.i feel like i have been getting a run around why i have not received my refund.you can call me at 704-213-2340

I purchased a washing machine and it leaks. Sears service technicians are unable to fix the leak and I am getting the runaround about replacement and or a refund due to "corporate policy". I have talked to multiple people in multiple departments and have continually been told mistruths and been given unacceptable and quite frankly unbelievable reasons as to why there has not been a solution. From my experience it is obvious the different departments within Sears do not communicate internally and have total disregard to customer satisfaction. I am also convinced nothing will result from sending this complaint.

My experioence with sears customer service and support has been horrible. My refridgerator has been completely out of service for 36 days, which I do not have a means to store any food in my house. I explained this issue and all I get is I am sorry. They have been out to fix the unit 4 times, and it is still not working. Even the technicians stated that the unit needs to be replaced, but sears will not replace the unit. The technicial just informed me that he will order more parts, but the unit cannot be fixed. This means that I will have to wait another 2 weeks for a technician to try to fix it again. And, another two week I will be without a refridgerator, or 50 days or almost two months. The sears reps had no compassion for what I am going through. All they could tell me was that there was nothing they could do. I asked to talk to a manager, and I was put on hold for 30 minutes, and no one ever came to the phone. I called back and asked for a manager, and the same thing occurred. No one came to the phone. I have been a fatihful sears customer. At this point, I will never purchase another sears product.

I placed a Samsung Galaxy tablet on layaway using Sears.com on January 22, 2013,Order number 09000984439 I made my initial payment at that time I then made another online payment February 1, 2013 prior to the due date of February 5, 2013 a few days later I got a recorded phone message that my payment was late and that my order was going to be canceled. I called my local store and was told it would not be canceled the payment was up to date. I then made another payment on February 19, 2013 the date it was due. At that time it said it was late. How can a payment be late when it was due and payable an on that date? I went back online Sunday February 24 to make an extra payment and there is a BIG RED Canceled on my layaway. I went to my local sears store where the item was to be picked up. They couldn't help me said I would receive a refund in two to three days. I then called Sears.com and was given a reference number 136006 and told at that time I would receive an email regarding the matter and that it was canceled in error. I have yet to hear from anyone regarding this matter. Three calls today and all I get is our system is down we can't answer any questions until it's back up. They couldn't answer questions the first time I called. I want my money refunded immediately in to my account. Or you risk being held liable for fraud and will be turned in to the Texas State Attorney Generals office and my Attorney will be in contact with you.

Early in November of 2012, I had an issue with the freezer section of my refrigerator (which I purchased in 2009)....after many attempts to repair this over the course of November and December, the refrigerator was deemed unrepairable and because I had purchased Master Protection Agreement, I was finally awarded 1000 dollars to replace this defective refrigerator. On Jan 2, 2013, I went to a full service Sears and selected, with a salesperson, a replacement refrigerator. One that would fit in the space I had available. The authorization Number is 719441184002. Delivery date to be January 17, 2013. In the mean time, since our refrigerator was not working, I had to purchase a small refrigerator for 140.00 from Walmart to keep some food since both my husband and myself are diabetic.
Today, the date of delivery and after receiving a phone call to be sure that someone 18 years or older would be available today, I received another call at 8am that the delivery would not be until the 29th. I am extremely upset because I did take the day off from work to be home and now I have to wait another 12 days. So I called a Sears number 1-800-479-6351 to lodge my complaint and was told that if I had purchased the small refrigerator from Sears, I could have been reimbursed. Well, if I had known that I would have purchased it from Sears. I think I should be reimbursed anyway....for the inconvenience and aggravation I have had to put up with thus far. What do you think? Please let me know as soon as possible. The way I feel now...I may cancel my Sears card and never deal with Sears again.

Be very aware of what you are buying at Sears. We bought a Samsung fridge at Sears two years ago on 4 years financing. First one got with broken plug, so they sent us another one. After a few months the other one broke down.
Appliance and repair sent a few people (not to mention the number of days off me and my husband had to take) to fix it, but they realized that the fridge which was only a few months old was beyond repair.
Those fridges were obviously low quality, so they recommended us Whirlpool as higher quality one in that price range. That once lasted as long as one year warranty, after that we got problem with.
So, in two years three fridges from Sears were wrong. We have no fridge now, but we have still two years to pay off broken fridge. It seems that products from that come to Sears are lower quality then products from other stores, so be aware when you think to buy staff from them.

I put a mattress and box spring on lay away at the end of Janruary 2013 and cancelled the order the first of February 2013. I made a paqyment of 100.00 that has not been refunded to my credit card. I have made several calls to Sears asking about my refund. I have been put on hold several times and then told shoud expect my refund within 5-7 business days, this has been going on since February 3, 2013! I have also been hung up on three different times when calling customer service department asking to speak to a mamager. I last contacted the complaint department March 8th and was told again that my refund would be sent to my account within 5-7 business days, it is now March 18, 2013 and I STILL have not received my refund!

I entered the Sears store in Henrietta, NY and walked by the in-store hair salon on my way to the appliance department. The salon's biggest picture, and closest to the main walkway, was of two women with their hands all over each other. It is completely inappropriate, and especially for children. I am amazed at the blatant reference to, and by implication, approval of, a lesbian lifestyle. I am complaining for the sake of those who have to be exposed to it in order to enter the store, and am respectfully but firmly requesting that it be removed. Thank you.

In September of 2010 I purchased four tires from a Sears Auto Center. The installation went fine and the service was great (at least I thought so at the time). Fast forward to January 2012...I have now had the tires on my Lexus IS250 for 15 months. I drive in to a Sears Auto Center in Chicago to have a flat repaired. The technician reviews the information they have for my car in their system and proceeds to tell me that the Auto Center that innitally installed these tires put the wrong size tires on my car.
He proceeds to tell me that I have to replace them immediatly because it may cause damage to the car and may even be unsafe to drive. The sales associate tells me that they will replace the tires at a minimal cost to me since it was their mistake. This story changes and I am then told that I need to "drive back to Indiana" to have this issue resolved. Concerned that I am driving an unsafe car due to the wrong size tires being installed I tell tehm to replace the tires with the correct size thinking that I will simply call their corporate office for resollution. Simple enough, right??? Wrong.
After four weeks of being put through a ridiculously complicated complaint process I am stuck with a $600 bill for replacing tires due to their error. I had been a Sears customer for nearly 20 years. This rellationship is now over. It's no wonder why this company has been performing as badly as it has been.

We bought our refrigerator from Sears about 2-1/2 years ago and loved it until recently. Our kitchen laminate floor has been ruined because of a leaking water valve from the icemaker which we were unaware of until a floor inspector came to our home and told us the floor was lumping up because of a leak, probably from our refrigerator. When we pulled out out refrigerator, there was a puddle of water which had never shown up to the front of our refrigerator. Our floor had a 20 year warranty which they would not cover because of the leaking refrigerator. To add to our dismay, a Sears repair man said the part to be replaced was a water valve costing $90.00 and the installation would cost a total of $279.00. For a refrigerator only 2-1/2 years old causing such an excessive repair plus replacing the kitchen floor, I am quite disappointed with my LG . In addition to our kitchen floor we will have to add a new floor to our dining room floor since they no longer have the same laminate pattern any longer and our dining room is connected to our kitchen with the same laminate pattern. I was thinking of purchasing a new LG washer soon. However, I will think twice about making another LG purchase. Sincerely. Rosemary Osborne

Sears has been a trusted company to my family for years and I'm disappointed and heart broken over the horrible customer service I received during the time I needed experts. I was apprehensive about allowing Sears to install my garage after an earlier experiencing with the horrible communications between the technician and customer service staff approximately two months ago. I decided to use Sears again because I have a credit card with them and felt it would be easier; FAR from being TRUE!!! The Technician came out on TuesdayApril 30, 2013 and stated he couldn't fix the garage at that time because he needed additional materials (my car remained stuck in my garage for the fourth day, plus I missed half of a day work). I assumed because the technician did the estimation and assessment on Tuesday, Wednesday work would be done without any issues. I was advised that the technician would be at my residence from 10-12; the technician got to my house at approximately 1:30 on wednesday April 22, 2013. Prior to the late arrival of the technician, I called the Sears 5-6 times speaking to manager Tim who was very rude, accusatory and unprofessional. Per Tim, I should have known it would be around 12 because of the two hour window that guarantees that. After 12 and speaking to Tim again, I was very irate because he proceeded to telling me that the technician had a job in Austell and was stuck on Interstate 285; in addition to the technician picking up the door from Norcross that morning. At that point I knew Tim was lying to me and patronizing me because manage Sally informed me on one my calls that the door was picked up on Tuesday evening (managers lying to customers just to shut them up....the integrity and faith I have in Sears has diminished to nothing). I called back again before the arrival of the technician and was informed by Sally that she was about to put her sneakers on and walk to Tim's office to advise him of my displeasure with him (another lie). I called to obtain the number from customer service representative in another department the president of Sears number...I will be sending the CEO and all the board members a letter of dissatisfaction, in addition to Louis. When the work was compled the technician advised me the price was $852.00 which was the incorrect price because Sally told me on Tuesday the total was $623.00...I am appalled on how Sears is now in the business of deceiving and ripping innocent customers off. I feel so violated and hurt...I don't have the time or money to be taken for granted and taken advantage of. I will also send the Better Business Bureau and Clarke Howard, customer advocate a letter regarding these issues so no other customer would feel like me.

sears part department they are worse people i every deal with i order a part for stove month ago they would take my order credit no they would say your order will be in post office by certain date this is still going on i have order this part for the 4 times this time i use a sears card tnow have to wait another two weeks first they said i had wrong model no after a few phone call sears said they had wrong model on the stove got the right model no then problems sarted worse people i every deal with not any time they call and said the order didnt go through

I ordered a refrigerator online on Nov 19th. To make sure that the order was processed correctly, I phoned and spoke to a gentleman to make sure that the model I had chosen would come with an ice maker and a right hand door, and that my old fridge would be removed. A few days later, the fridge was delivered, without an ice maker and with a left hand door.
Also, I was never told that a fridge with an ice maker requires a plumber to disconnect it, so as a result my old fridge was left in my kitchen along with the new one. I managed to get a plumber to come in 20 minutes to disconnect my old fridge; however it took over 10 phone calls and 4 full days of waiting for the old fridge to actually be picked up!!
It took a total of 8 phone calls to get the door reversed on the new fridge. And, three service calls!!
The first time a service person came I was told that it would cost me $125.00 to make the change. I had been told by a sales rep that the change would only cost $25.00. So, in desperation to get the thing done, I told the service technician that I would pay that amount if necessary and argue about it later. At that point, the technician advised me that he could not do it anyway as there was a part missing!!
I waiting a few more days and finally got another visit from the same technician who then asked me if UPS had delivered a part. I asked him what part was he talking about as other people had told me that there was no part required to switch the door. He refused to elaborate. I asked him to please just switch the door so it opened on the right side. He told me he could not do it without this mysterious part. He left again.
He phoned me twice in that afternoon to inquire if UPS had arrived with the part he needed. At 4 p.m. he stopped calling and I had to again phone and talk to several people to attempt to get another appointment!! After being hung up on a few times, I finally reached a person who advised me that the whole problem could be blamed on the french speaking Montreal office!! No explanation what had actually occurred etc. but I have always been polite to innocent people just doing their jobs.
In total, I have had to spend hours contacting Sears and had to wait 3 days for service calls without getting the problem solved. Today, another technician arrived in a Sears truck (the other guy was sub contracted as the truck did not say Sears0 and he changed the doors with no problem and no mysterious part that never arrived and was never needed in the first place!!! About the ice maker, I could not tolerate trying to get that delivered!!
I have been a loyal Sears customer for over 40 year. I have purchased appliances for my rental properties, relatives, my own cottage and all my Xmas gifts. If this is not settled to my satisfaction, I never intend to deal with Sears again,. I would like to have at least $200. taken off the price of this fridge as my time and the amount of irritation caused by this ridiculous situation is worth much more than that. i would appreciate a response. This is the second complaint that I have written to Sears about this situation. No reply came from my first complaint.

Sears wanted to be like Amazon, however they are falling short. Recently placed an order online when in the store to one of the market vendors on their web site. They have not delivered, Sears do not have their company information and Sears do not want to give me my money back even though I placed the order on their web site. Sears has a lot to learn in customer service when it comes to web based business. I will still continue the fight to get my money back but no one is like amazon out there... I am going to stick to amazon forget about Sears.
I ordered a new washing machine (mine went kaput) on and was confirmed for next-day delivery. No call, no email, no delivery. I called and was told there was a delay in the warehouse and it would absolutely be delivered on (today). This morning at 9:00 AM we received a call that the washer would be delivered between 12-2:00 PM. Again, no call, no email, no delivery. I am on the phone right now being told that there is no inventory in the warehouse at all and the next available delivery date will "possibly" be this Saturday. Unbelievable!
And now I've been on hold waiting for a supervisor for over 15 minutes. On their website under Customer Service they actually have the nerve to say "Sears is dedicated to providing our customers with a superior level of service." That is a joke!!

I bought a pair of dress shoes at Sears about 5 months ago I wear these shoes about once a week. So the shoes have been worn about 20 times the sole of one of the shoes fell completely off . I brought into a Sears store and was told that there was nothing they could do after 90 days.
I asked to speak with a Manager and even after showing her there was absolutely no wear to the soles or to the shoe itself she said there was nothing she could do. I could understand if the shoe appeared to be worn but this was not the case.
After 20 plus years as a Sears customer and card holder and most likely having spent at least $10,000 or more over that period, I will cut up my Sears credit card and take my business elsewhere in the future to a store that will stand behind their products they sell.

We bought a Samsung high end washer and dryer from Sears two years ago. The dryer is fine, but the $1800 washer is a dud. We are on our second water pump because the machine would not drain the water in the washer. It also gives a signal to the computer if the water is not filled to the normal use for a cycle, yet the machine tries to start, but then plays the music recorded for the washer computer, that drives you crazy. It is always singing in error. So, our computer had problems and needed replacement also. Other parts were installed by the Sear's technician as well. One of the technicians who serviced our washer said his wife did not like the top loader; two complicated and breaks down often.
They went back to the old style washing machines, which are hard to find, but do exist in a reconditioned machine. We have a warranty until sometime in 2012, but we would like to Craiglist these machines now, but if you have a conscience, you would not want your worst enemy to own a top loader Sear's machine, no matter what the brand. That is it for me with Sears, unless they replace the machine with a new one, because ours could have been a lemon, maybe. Now I hear Sear's is going to file Chapter 11 in the next year or so," so goodbye yellow brick road top loader, the dogs of society are howling. You can't put me in your top loader, I going back to my plow."
As I know with all american businesses, this complaint will fall on deaf ears. But here goes, I have been purchasing product from your Sears store in Rancho Cucamonga, California. for past several years, I and my spouse have purchased all our vision needs. My last purchase was less than a year ago in optical, the frames broke while cleaning them and scratched lens. your rep says,"sorry we can`t do anything about that". I`ll have to shell out $130.00 to replace lens, which i already shelled out over $300.00 for. So just in case you don`t see myself or my spouse in any Sears store (anywhere ) again, Its because of the way you treat your customers. I guess you know how much we all care about your store closeures now , huh!!!

Today I took my vehicle to the Sears Auto center in Hyannis, Mass at the Cape Cod Mall, to have a shimmy in my car looked at. I was told that they would look at the car and call me with what the car needed for repairs. A few hours later I received a call from Kevin saying that I needed routers in the back, routers in the front, new pads in the rear and front, I needed the emergency cable and pad replaced along with a tire that had a nail in it. They told me that the left rear Router had three cracks and that the total repair would be somewhere in the 890's range.
I asked them to just do the rear router and fix the tire and they stated that they could not do that. If they touched the car and replaced anything they would have to do all the breaks it was the "law". I asked him if that was the cause of the shimmy that I felt and he said "yes". I told him that I could not afford to do all that work, 900.00 was too much for me at this time. He said he would speak to his manager about just trying to take care of the shimmy.
He came back to the line and I was told No. I told him I would be down to pick up the car, I would not make any repairs at this time. Upon arriving back to the store to gather my car, which was a Chevy Tahoe The gentleman behind the counter said my bill was 897.00 I stated to him I didn't have any work done and that this was not my bill. He went into the back and got "Kevin" to come out who then told me that they repaired the one tire and it would be a charge of 24.00 I paid that Bill and proceeded out to my car. Immediately I noticed that the front drivers tire rim had been changed. I went back into the store and ask why the rim was different and I was told that they took off my space tire and placed that in the front to make the car "more balanced" and they either put the bad tire with the nail in it under the car where the spare goes or in the back.
I accepted this although not happy that the time had not been taken to change the rim on the tire that I paid 24.00 for. I got back to the car, to find the car dead. Unable to start. No power to the car at all. By this point I am not happy. I go back into the store and tell the clerk that the car does not start and I am not happy about this. A gentleman comes out of the back that I had not seen before, goes out to the car and tries to start it. It does not start. He comes back in and gets a jump start and preceded to jump start my car.
And begins to tell me all about how GM sucks and that they changed this and that and when they put it on the Diagnostics system it kills the battery. The best thing I could do is drive it for about 45 minutes to charge the battery up and it should be fine as long as my battery was not old. He was rude and unsympathetic to the situation. I got into my car that he had pulled up to the curb and I was unable to keep the car running. It stalled at every stop light, stop sign for almost 30 min, Being so upset at this point I take the car to Midas to have them test drive the car and explain to me what is wrong without telling them anything about what Sears said is wrong with the car.
The service man takes me out to the garage and shows me the rather large bubble in the right rear passenger side tire. Where the belt was broken. He had done a break inspection and found the crack that sears had stated, and also found no issues with the from routers and pads. Suggested to turn the routers would be helpful. They replaced the two rear tires, One of which was the spare now, and replaced the back routers, and pads along with windshield wipers, and repaired the back windshield wiper for 858.00.
Your company would have charged me the 898.00 and would have not solved the problem as to why I was there. This is unacceptable to me, and unfair business practices. I have used Sears for years and I am truly disappointed with the level of service at this store. I could not have been more upset to feel like I was being taken advantage of. They tried to get me to do repairs that were unnecessary, and I would have left without the problem being resolved. I would like my 24.00 refunded to me immediately that I paid for the tire repair, of which they just put the spare on. Where is there any repair? I could have used my AAA for that! I am truly disappointed in your services.

I am so upset and disappointed, first I was told my Craftsman Snow Thrower couldn't be attached to my Craftsman Riding Mower after talking to 8 different operators, just to be told I would have to buy the newer model. Then I told them I had some problems w/ my mover and made an appointment for 4 days later. Then you guys cancelled my appointment. I needed this done ASAP. So I then contacted my local lawn mower service, and was told that the snow thrower could be attached. So I had him install the attachment and in the process he noticed more wrong with the mower and it needed to be fixed so I had him do it and now SEARS won't cover it! This is not fair, you said it couldn't be done and cancelled on me and when I called back to reshcedual I had to speak to 5 different operators and was put on hold for 17 minutes just to be hung up on. This is a bunch of bull.

Hi, Thursday morning before black Friday I purchased $175 in gift cards at a local giant eagle groceries store. The gift cards, a total of 3, were for sears. I bought the gift cards to purchase a Samsung galaxy 7" tablet. On sale from $250 to $178. I sat in the sears store for hours, prior to the 4am sale began. Once the sale hit at 4am I proceeded to check out. When the sears employee swiped my gift cards he notified me that they read a balance of 0 dollars. I called the grocery store corporate office, and they called sears card services. Sears cards services acknowledged that they some how erased the balance, and that they would return the money back to the cards within 5 business days. The problem is I spent hours on the pg one trying to request the tablet at the same sale price as what I waited in the stores hours for, and out of the 3 people I spoke to they all say there's absolutely nothing they can do for me and that that price is only available during black Friday. I realize that. But it was to the fault of sears that I was unable to purchase the item at sales price. Now the tablet can only be bought at full retail price. I bought an entire homes appliances at sears, and this will

I went to Sears Store #02104 in St Clairsville OH, on 9/24//12, to exchange a wet and dry vac for filters. When I arrived in that dept., the sales assoc. was walking toward the end of the store. When she returned, I found out that she had gone for a price check for the only customers at the counter, which was a man & woman that were together. This transaction took quite a few minutes. I waited patiently for my turn. When she was done, I asked for her help to find the correct product I was supposed to purchase. When we returned to the counter there was another woman & man, who were together, at the counter. In stead of her ringing me out, she went to those people and started to ring up their purchase. Leaving me to wait again. I was insulted that she would put my business behind these other customers. When I had waited patiently for the customers before me. Please note that she did not attempt to wait on me when she returned to the counter from the previous customers. As I would not have expected her to.
I immediately interrupted her from waiting on those people and demanded that she continue waiting on me. She said to me that they were waiting. I said so was I and how dare her push me aside. She then called for someone else to come over to wait on the other customers. This again was not done for me previously. I asked another associate to call a manager so I could report the treatment I had just received. A Supervisor Jim Duncan showed up and listened to my complaint. I explained to him that I felt insulted and possible discriminated against as both of the other customers were Caucasian: and I am African American. I said to him, I am not positive that it is discrimination or if she was just being mean. But it was not fair.
I gave my complaint to Jim Duncan and left my phone number for him to give me a call to confirm that the issue was addressed. I told him I realize you can not tell me what you done, but I would like to know that the issue was addressed. I would not want anyone else to be mistreated as I was. To be honest I walked away with very little expectation that anything would be done by Mr. Duncan. I must have been right because it has been almost a month now and I have not received a phone call. I would have expected that Mr. Duncan should have asked for my personal information so he could respond to me about the results opposed to me having to volunteer my information and ask him to contact me. I also asked him to check the cameras and he would be able to see and confirm the experience I had told him about.
I would appreciate a sincere response to this hurtful treatment I experienced in the Sears store. I can be reached at lrtree9@yahoo.com or 304-232-2880, if you have any questions or would like any additional information.
Thank you,
Loretta Reese

On Dec 2 2012 I visited your store in Irondequoit New York. I purchased several men's shirts, which cost me approximately $56. I paid for the shirts with a gift card, balance of approximately $15, and by credit card, $41.58.
The shirts were not the right fit so I returned them about a week later to the same store. Allegedly the clerk gave me a full refund, consisting of a new gift card for the $15 and a credit on my Mastercard. Two days ago I revisited the same store to buy a belt. I presented the gift card and was told it had not been "activated." I walked out without buying the belt and later that day called the store manager. She asked me for the return receipt.
Unfortunately I did not keep it, thinking that the refund at a store of Sears size and reputation had been properly processed. My mistake. The manager then asked for the date of the refund. Not recalling the exact date, I said I would call my bank and get the date the $41.58 went back on my card. I called and lo and behold my bank informed me I did not have any credit from Sears on my account. I figure one of two things transpired.
The clerk processing the return was incompetent and unknowningly activated some other gift card and credited some other person's credit card. If true, this does not reflect well on Sears training. Or the clerk deliberately took these steps for her personal gain, stealing from you and me. I suspect the latter. I do not know if you can ever identify the clerk.
I do know I am out of pocket $56. I ask you to send me a gift card for this amount.

We purchased a Samsung microwave on 1/3/13 at the Palmdale, CA Sears store. At time of purchase we paid 561.48 which included a $10.00 fee for removal of our previous microwave.
The delivery and installation person refused to take the large box our new microwave came in. He did remove the old microwave and we feel he should have taken the box as well.
When a call was made to customer service at the local Sears store, that individual hung up on my husband (I feel that person was not aware of Sears policy and did not want to take the time to find out.)

I filed a warranty repair claim weeks ago for a GE Profile Series Microwave. After filing the claim through 888-518-7208 a Technician came the first time for the appointment scheduled between 1:00PM and 5:00PM and the technician had the courtesy to at least call me at 832-885-8111 and tell me he was running late but he came,
Upon arrival he diagnosed the problem, ordered the part and I paid via Visa Credit Card, $55.00 and he instructed me to call the 888-518-7208 and schedule for a technician to come back and make the repair.
I called the 888-518-7208 and a technician was scheduled to come back between 1:00PM and 5;00PM and showed up a little after 3:00PM and was here less than 5 minutes and said, "I cannot do it by myself, you need to call and reschedule and I can come back with a assistant.
We called last week on Tuesday and scheduled a 1:00PM to 5:00PM appointment on Thursday and no one came or called.
I then called this week on Tuesday to complain and reschedule, and was told that today 04/11/2013 that the technicians would be here between 1:00PM and 5:00PM, my wife was here waiting before 1:00PM, at 2:30PM CST I took off work to pick our daughter up from school at 3:00PM, I called my wife to see if anyone had came or called and she said, "No", I then called the 888--518-7208 and checked on the status and was told that they were dispatched and coming.
At 3:15PM CST I arrived home at 1228 Delano Street, Houston, TX 77003, and waited until 4:30PM CST and called the 888-518-7208 service number and was told that the appointment had been cancelled. I asked why? I told you not only was someone there waiting but provided my number and my Wife's. They said the technician reported that he called and got no answer; however my phone number is ported to Google Voice as well as Corporate Phone Tracking and I checked everywhere no call to me or my wife.
Then I tried calling Legal at 800-475-1212 and no answer, I called the nearest Sears Store, less than a mile away and got hung up in twice, called back and asked to speak to a Supervisor and was put on hold, after 10 minutes and no answer I hung up.
It is 5:40PM CST and I have been on the phone for over a hour trying to get relief. I begged for someone to come today as after 3 total no shows I have lost faith, income, and been ran around until at 6:47PM CST I was told again that the earliest someone could come is this coming Monday, the fact that this problem has been going on for around a month.
I have a lengthy documentation of calls, as well as Conclusive Proof of call tracking that neither I or my wife was ever called during these repetitive "No Shows" and to have to wait AGAIN and not be able to have this request for service elevated is unprofessional and disrespectful.
At one point I was offered a $80.00 Sears Gift Card, which I declined and said, "I do not care if give me a $500.00 Gift Card, it is not about money from Sears, it is about the worst customer service I have ever experienced, and the fact that I am a Executive in a very high Tax Bracket who typically bills $250.00 a hour for my time, and I have had to not only take off work but literally spend hours on the phone trying to get this resolved.
If Sears has any integrity what so ever they will have someone here tomorrow not Monday. Prior to concluding my procession of phone calls for over 2 hours I told the person on the phone that this should have a Elevated Status and anytime tomorrow that some one can come I will make sure someone is here, to be told, "Sorry, we can try and put you on a waiting list but the AMAZING, "I HAVE YOU SCHEDULED FOR MONDAY BETWEEN 8:00AM CST AND 12;00PM CST.
There is no question in my mind why so many Sears Stores are Closing.

On Sunday 10/23/11 we went to Sears Tool Department at Southland Mall in Hayward, CA. My husband explained to the Sales Associate that our Garage door opener would not work, that it made a loud sound and then the chain snapped and the plastic pulley broke. The sales Associate asked me if I brought it I said no, that it was still installed in my garage. The sales associate ask if we had the receipt, my wife said we didn't know if we still had it, but we told the sales associate that we purchased it in November 2009.
I asked if I could bring it back and he said yes that he could credit back our Sears Credit Card. So I told him I wanted to upgrade to a belt driven versus a chain driven, the Sales Associate said ok and carried the belt driven garage door opener to the sales counter. We went home and removed the old one and installed the new opener. We took back the old Garage door opener and was advised my the sale associate he would need a managers permission to credit back our card.
One manager came and told us that she could not give us a refund, so we asked to speak to another manager, the second manager said she could not refund us the credit and we would have to contact the Service Company for Craftsman. After explaining over and over again that the Sales Associate told us that we could bring the old one back it did no good. Basically they all Lied to us.

I had a coupon for a $17.99 oil change. I took my 2010 Toyota Sienna in and left it. I got a phone call 45 min. later. He said his name was Roger and he could only put Synthetic oil in my car. The cost would be $70.00. He said it was in the owners manual that only synthetic oil could be used. I told him I would be back to pick up my car and he needed to show me what he was talking about in my owners manual. When I got there he was at the computer looking it up. My family owns 3 body shops in the Richmond and Williamsburg area. I am an estimator at our Midlothian Turnpike location. I know a little about cars. I think this Roger character thought I was just some dumb woman coming in for an oil change. I asked him to show me where it said I had to have synthetic oil and he said he would get his coworker to look. His coworker came over and said, "it's a Sequoia right?" I said no, a Sienna. He said, "in that case, it takes regualar oil". He didn't even know what kind of car I had but insisted I had to have synthetic oil. That is ridicuolous! He then told me to come back in an hour and it would be done. I told him no thanks. I do not want them to touch my car. I also could have sent work to them on occasion because we buy tires and need alignments done. I would NEVER send work there. The Chesterfield Town Center Sears Auto Center will not be getting business from me or our family owned business of Bruce's Super Body Shops.

I have been a somewhat regular Sear's Shopper for a good part of the Last 30 year's and I have NEVER seen such poor Managment Skill's demonstrated in my life. When you walk into the Store on Rice and University in St Paul, Mn. you are immediately drawn into an atmosphere of Repression from the Employee's, as you go from Dept to Dept you can actually witness Manager's talking down to the Staff and berating them in front of co-worker's and Shopper's. Now I understand in this Economy that Retailers are struggling with lagging sale's, but to take that out on Emploee's is inexecusable. I have inquired of some of the Employee's of their treatment and they are very hesitant to comment for fear of actual retaliation from their Superior's, from what I have seen most of the Employee's are of Minority Status and are younger. I did make some inquiries as to the name's of some of the most guilty Task Master's..... Store Manager is Dan Kaufman and it trickle's down from there to a young man named Mike to another named Lisa (Dept Mgrs?) they brood about the store snarling at Customer's and Staff alike. What I would like to know is what kind of education for training these Individual's have gone through and I would also like to know, when did Sear's start working against it's Employee's and the Communities where they are. Shame on Sear's for changing from an Establishment of Respect in the Community to one of pure dread to enter.

Purchased a washer and dryer floor model combination in October 2009 along with a 3-year maintenance agreement. I have the original Sears purchase receipt for the $3,221.54. Salescheck # 018640229475, Date 10/02/2009 pruchased at the Hunt Valley, MD Sears store. We called for service before the Maintenance Agreeement expired because the washer is not draining properly. On the first and second service visits, we were told that there is no Serial Number Sticker on the Washer, and therefore, they cannot order the part to fix the problem. Service claims that the Maintenance Agreement information at Sears, as well as the Sales records, do not include the Serial Number. Sears, they claim, keeps no record of the Serial Number. I talked to a Service Manager who told me that if the unit does not have a Serial number attached to it, they cannot service the unit. I did not remove the Serial Number. The matching machines have been under a service agreement for 3 years that cost me $199.99 at the time of purchase. I cannot understand why Sears would not have the Serial Numbers of the units on record. I, also, have no way to know if the original service tech removed or discarded the Serial Number sticker. I know I did not. Or, possibly, the sticker was removed at the store (both units were floor models).

First of all, you need agents that can speak and understand American English. Second, your delivery department needs to be a little more flexible about delivery. I have arrange to be home the majority of a day so that your delivery guys can be here all of 15 minutes to drop off a mattress!!!! However, there is about an hour during the morning I can't be here and no one can seem to work around that. If I understood her right, the agent barely spoke English, I won't get a call until the night before TELLING me when they will be here and if I can't be here during that whole 4 hour time frame (for a 15 minute delivery) then I have to reschedule and take another day off!!!!!!! WTH??? Not very customer service oriented, Sears!!! VERY disappointing!!!! And I won't be motivated to make any large purchases from you ever again!

I purchased a groupon for Sears. I let it expire because I decided I did not need the promotional item, and because the Groupon says the purchase price (not the promotional value) is always good for any goods or services offered by the merchant.
The Groupon itself guarantees a refund of the purchase price if the merchant fails to honor it "Period". I attempted to use the purchase value at Sears and it would not honor the Groupon for any value at all because the promotional value had expired. I
now have several emails from Groupon telling me the purchase price is good only toward the original promotion - in direct contradiction of the terms printed on the Groupon itself! The responses do not even attempt to explain this unilateral and retroactive change in the terms. Just too bad, so sorry.
Finally, they told me to go away and not bother them anymore.

I contacted the Sears Outlet Store in Hendersonville Tn about PTY 9000 mower that I fully intended to buy. The manager sent me pics to my phone, which was very nice. However, I was told that it was being sent off for service first and I would be contacted when it arrived back. It would be couple a weeks. I didn't wait that long, so I contacted them frequently, and was told that it hadn't arrived back yet. Now I can't get the manager to call me back and I was told that it was sold more than likely. The time frame was the middle of Dec when I first contacted them.
I am trying my best to find a Craftsman Profeesional mower that is withing driving distance of my location. The mower above fit my needs and it was withing driving distance. I'm frustrated because I have been watching the Sears Outlet website for several months and I finally found one, that was sold out from under me. There is another mower in West Palm Beach that I would like to have, but it's a 13 hr drive from upstate SC.
Please help find out where the mower went in Hedersonville, TN if possible, and I'll be more than happy to retract my complaint. I just want to know what actually happened.

I bought this bike November 2011. So far there have been three problems. The first was there were no screws to put it together. The second was the computer broke. The third was a broken belt. The first two comlaints I made directly to the manufacturer of the stationary bike, and received good service. But the broken belt was the last straw, and I requested warrenty service from sears, which I did. I was told I would hear from the repair company within two or three days.
I did not receive a call, so I called sears back, and was told again, I would hear from the repair company in two or thee days, but I did not hear. So I called the company directly and they sent me a new belt within a week, and I got my husband to replace it. It is now six weeks after my request for service from Sears, and finally I got a call from their repair company that they finally had the part and would come down and replace it.
I called Sears and said I had thought I was never going to get service, so I replaced it, and they cancelled my warrenty. This company, Sears, sure has a good method of getting out of servicing their products. I will never shop at Sears again, because other stores provide the same goods, and are much easier to deal with.

Earlene Groom
from Birmingham, AL
After 15 years of owner a kenmore washer and dryer I felt it was time for an upgrade in Dec. 2013, Seleced set with open drum for more washer space and more load capacity. I have been very disappointed at the wash, my clothes has to be washed 2 or 3 time to get the proper cleaning. Just the other day, in order to get better cleaning of clothes. After loading the washer I full a bucket with water and pour over the clothes in washer so that everthing gets wet and then detergent and then turn it on. Less water in new machine to wash in a bunch of bull. Try to return it on Aug 2014 only wanted to give me 10 discount. After me and my ole man brought $4,000 worth of merchandise.

Al C Parke
from Westmoreland, TN
Mid january of 2015 our 3 year old fridge went on blink-called sears & they sent repairman-main coil was going-freezer inoperative-fridge holding at 48 degrees-part ordered & new date for service set for feb 06- THREE WEEKS-day before repair date sears called & said part not yet located-would take another week-on Feb 09 called and said part not available fridge has to be replaced-still under warranty-stated would give us $1,999.99 to replace it-we immediately went on line and due to counter depth and black (like our other appliance). The builder of house provided the sears appliances all "ELITE" AND although we had paper work, but not a bill we asked how they arrived at the amount to be replaced-no-one could or wouldn't provide their method.
We went on line & found that it was $2,695-but sears stated that they wouldn't honor another objective estimate. Sears only had six black fridges that approximately met the specs-24 cu.ft.and 27.25 depth, including door-my wife wanted a french door and thus we chose one that on sale for $2899- we agreed to pay the difference-delivery date 3-24-a 5 to 6 week time frame wi/out a fridge or a total of 9 weeks. I asked them to provide replacement for no cost or to provide a smaller fridge on loan basis until our new-one arrived- They would not do either. I told them we would buy a smaller cheaper fridge between 500 to 600 dollars if they would make an even exchange-the answer was no-we don't have authority to do this. These inquiries took hours.

doris werth
from Taylor, MI
I bought a snowblower at Sears used it one time and the gear lever broke returned it and wanted another one but they didn't have any in stock they were going to order me one but they said you can't order any because it's out of season it is January. when it snows and I don't understand why you don't have snow blowers I am very disappointed in Sears so now I'm with out a snowblower.

Ken Burris
from Arlington, TX
Sears was supposed to deliver a treadmill to my apartment on 11 Jan 2015. Because of a mixup in communication it never got delivered. So, at my request, they supposedly canceled my order the next day. I was initially told I would get my refund of more than a thousand dollars within 7-10 business days. When I emailed them and asked where my refund was that was amended to 10 to 14 business days. I don't know how many times I have been told they would submit an inquiry and get back to me within 3-5 business days. That ain't never happened. I have been given so many conflicting answers such as yes, we canceled your order; we haven't canceled your order; we can't cancel your order so you will have to go on line and cancel it yourself; we have canceled your order and your refund is being processed; your refund is being processed and you should get your refund NLT 2 Feb. I haven't seen one dime of that refund. I will never shop at Sears again -- not even for a pair of socks!

Guy Silva
from Raeford, NC
I am extremely disgusted with the repair and customer service we have received from Sears when our front loading washing machine broke down. When we purchased our home a few years ago, we purchased all of our stainless steel appliances from Sears. We purchased the double oven, stove top, refrigerator, dishwasher, microwave , washer and dryer. We also purchased extended warranty for all appliances except for microwave and dishwasher.
We started having issues with our washer and dryer and refrigerator as well and Sears fixed it but this time when our washer started leaking, that's when our nightmare began. They kept sending technicians out but washer kept leaking so they decided to order a whole new drum which according to the technician cost more than a new washer. Which I don't understand why Sears would want to waste money that way but we didn't care as long as our washer is fixed. So Sears out sourced the repair to an outside company and they kept our washer for 3 WEEKS!!!! They kept saying that the wrong part was ordered (3 times) which kept them from Fixing our washer. Meanwhile we had to go to a laundry mat twice a week, each time it was costing us $20.
After the 3 weeks go by any many phone conversation, they brought our washer back. I told them I had an appointment near by and if they call before thy come by, I will run home and let them in. Well they never called me and when I got home, my washer was IN MY BACK YARD!!!!! Needless to say, I was very upset and called these people back and they came and put washer back in my house. They then proceeded to tell me that I cannot use the washer because the hose that came with the parts ordered does NOT fit my washer. We had to go back and forth with Sears again to get the correct hose, had to wait for another week so this has been 4 WEEKS with no washer. They scheduled for a Sears technician to come out between 8am-5pm, I waited all day until 5:30pm, no one showed up.
I had to leave on an errand and when I came back, there was a note on my door that he came at 6:02pm and we weren't home. If they had just called, we would have waited. So we had to wait another week for a other technician to come out , this is now 5 WEEKS we are without our washer. So technician finally came ame lo and behold, the part they ordered was they wrong part AGAIN!!! So technician was talking back and forth with Sears recommending that we get a new washer but they said NO! so we waited another week for new drum kit to come, this is 6 WEEKS without washer. Technician came did the repair a couple of days ago, tested and it appears to be fine. We did 1 load of laundry and so far so good, did 2nd load of laundry and water spwewed EVERYWHERE!!! We have video if y'all need to see it. So we are out of a washer AGAIN! I have never in my life seen such incompetence and lack of caring from any company in my life. We will NEVER and I Repeat NEVER buy anything from Sears ever again.
I think you people are a bunch of crooks who take our money for warranty but do not deliver the service that you promise. I will NEVER USE YOUR COMPANY AGAIN and I will make sure that everyone we come in contact with know about your incompetence. We were promised $100 a month from Sears to do our laundry at laundry mat but we have not seen 1 cent because you are also liars on top of being incompetent. We are suppose to have a repair person come to fix our washer AGAIN tomorrow but I am sure not holding my breath that they would show up much less do the job right or even have the right parts. Something needs to be done immediately or you people will be losing a lot of customers, I know you have lost our patronage for sure!!
I can be reached if you want to bother talking to us. WE ARE STILL NOT ABLE TO USE OUR WASHER GOING ON 7 weeks!!

Bonnie
from Jacksonville, FL
Clothes come out of the dryer with dark black spots that won't come out. Had to hand wash and soak and still won't come out. Filed complaint with customer resolutions and was told to go to the Sears store for refund and return. Went to the store and they said I would have to do it by phone.
The next person I spoke with at customer resolutions was very nice and respectful and I thought we were almost done with a resolution when he put me on hold to get a price approved for the replacement and we were cut off. After waiting 45 min to see if he would call me back I called customer resolutions again. Brittany was rude and disrespectful and was no help at all. She said I had the wrong department when it was the same phone and ext I had previously called. She said that no one in the entire department could make an outgoing call even if they had been disconnected. She said they would loose all info and would just take another call. So I was out of luck because she couldn't help me.
I went back to the store and now they tell me a technician has to come out before they will do anything and I can't get an appointment until next week and I may still be stuck with this piece of junk. Sears today is not the Sears I have been loyal to for 40 years. Apparently they don't stand behind their products anymore and have forgotten what customer service means.

Particulars of a complaint to Sears over shoddy work, lies and the commission of possible fraud. Arrival of the Installers: We begin on the morning of 11/21/2014, a Friday. A tall, dark complected, ruddy faced man who makes no attempt to introduce himself shows up to install a stovetop and an oven purchased at Sears. He is alone. He asks to see the installation instructions, if any, we have already received. We provide them. After a brief period, Installer #1 says something like "Looks like your old oven is not the same size as the new one." I wonder why, but I say, "Well, when will the new oven arrive?" He says his assistant is on the way. A brief period after that his assistant, Installer #2, a Mexican, drives up in a beat up truck. He has the new oven in the back, but he also offers no name. I wonder if his truck will leak oil on my new concrete driveway… I go back to the kitchen. As I enter, Installer #1 is breaking [not dismantling] the old lower oven door off by wrenching it back and forth until it literally falls off at the hinges.
The noise this makes is so loud my wife Cathy hears it all the way upstairs. There is no going back; I get the point. No one says much, but we all look more carefully at each other from this point on. I go out into the garden; Cathy flees back to the upstairs. Next, complicated things begin to happen. Installer #1, ruddy face, tells me the old oven electrical connection was on top, but the new one is on the bottom, so they have to extend the wiring, which will cost extra, something like $90.00. Also the new oven is too big to fit, so they have to enlarge two surfaces of the cabinet by making two saw cuts that cost $68.00 each. I complain about that expense for so little effort, but ruddy face insists Sears sets the prices. They are just independent installers.
They run into these problems all the time with Sear's customers, implying Sears frequently sells stuff that doesn't fit right. Gibberish about inches and dimensions are sprinkled randomly in but nothing seems to make much sense. Foolishly I take ruddy face at his word, because I know there is no going back. But I notice something important after they remove the old oven. The old wiring reaches all the way from the top to the bottom of the cabinet; so it's obvious the electrical connection to the old oven was not at the top, but just like the new oven, at the bottom. I verify that by going out to the beat up truck to look at my old oven. Sure enough, the connection is at the bottom. They have lied to me. I immediately raise this issue with Installers #1and #2 who have followed me out to the truck. Now Installer #1 changes his story. The new problem is there was no junction box at the end of the old wiring connection so they had to add one. I say, "OK show me the packaging or wrapper for the junction box."
They look at me long and hard, but show me nothing, because they apparently have nothing to show. Then Installer #1 says, "Are you accusing me of lying?" I say, "I asked to see the box or wrapping, remember?" Now the Mexican begins to jump in and we go round and round in the driveway, getting nowhere, and it's two against one, so I say, prudently, "Go back in and complete the installation. We'll settle this later." When Installer #1 begins to saw the left and top sides of the cabinet with a reciprocating saw, I sit at the kitchen table to watch everything closely from then on. I notice the saw blade is either dull or too rough toothed, because ruddy face has to exert substantial force to hold the saw in position when he cuts upward instead of downward along the left side of the cabinet. I also notice the saw doesn't cut straight and leaves a jagged edge all along both of the cuts. So, I tell both of them, "I want you to know I intend to file a complaint with the store manager about this entire incident, and you can both absolutely count on that. They say nothing, so I get up with my own tape measure and measure the height of the new oven where it must join or fit into the cabinetry. Then I measure the opening in the cabinetry.
There is the proof; the upper cut wasn't necessary because there was 3/4th of an inch of clearance between the two. I tell them this, in nothing less than the most blunt and emphatic terms. They look at each other, questioningly, as if to suggest "What do we say now? Finally, the Mexican says, sort of apologetically, "I measured it twice." They shrug but continue, and when they begin to insert the new oven into the cabinet, I see the long electrical line when they pull it out of the bottom of the new oven, to connect to the junction box at the end of the old electrical line which as I said reaches all the way to the bottom of the cabinet. It's absolutely clear to me at this point that I'm being scammed. But there's no going back unless I want to spend weeks, maybe months, in a kitchen without a stove or an oven.
So I say nothing. They huff and puff and finally get the new oven in. Then everybody sees the jagged edge of the saw cut above the oven, because the wood removal wasn't necessary in the first place. I throw a fit all over again. But all ruddy face says is,"OK, we won't charge you for that cut." Since further communication on my part seems pointless, I sit there as they rush to complete the installation by pounding in shims to raise the oven to cover the damage ruddy face has agreed not to charge me for. I just want them out of my face, my kitchen, my house, my life. So I write a check for $148.00, and ask for a receipt, which ruddy face says I'll get in an email online, but I never do, no matter how hard I try and how much I complain for over a month… It is only later that I remember the quality of their voices and remarks, which were oddly brief or abrupt, but convincing and decisive. Why? Because they were practiced, and confident. I suspect their game has been perfected over a long period of time, with many other Sears customers…

Norma Durrett
from Washington, DC
Have a refrigerator that is not working properly. Ice maker is not working and is making a noise like a machine gun. It is freezing food including my husbands INSULIN which he needs to take twice daily. We will have to make a 100 mile round trip to go get more insulin tomorrow. Sears says they can't get here till Feburary 9 th. What are we suppose to do with meds until then. We have snow here and can't put meds in that or it will freeze again. HELP please

carolyn LaRance
from Eatonville, WA
I took my 2 vacumes in to get fixed before my warranty runs out. Found out the repair store i go to was closed and no longer there. So i ch ecked online and found a place to take it which ended up being the seatac mall.I go into the sears and they tell me they no longer fix small items, they send them thru UPS to TEXAS. So now im at the UPS store and it costs 49$ just to package 1 up and 97$ to send it plus the same amount to send it back...How is this saving anybody any money. They could of gave me 2 brand new vacumes for the price sears is paying to ship elsewhere...I will think twice before buying anything at sears and buying warrantys too..

Dave Leary
from Greensboro, NC
We have had this refrigerator less than 18 months and we have had continual problems with the ice maker; the latest issue is that it is not dispensing ice; a service person was here today - he opened the door and looked at the ice maker and said that it needed to be replaced - replacement would be about $500; it is obvious that there are issues with this Kenmore model ice maker as we review ratings and customer complaints; we would like to discuss replacement of this ice maker with a new, improved model at no expense to us.

Thomas p smith
from Scottsdale, AZ
I ordered a pair of reebok men's sneakers bb4500, when the order was received at my home today,one sneaker still had the security plastic device hooked to the eyelit which I was unable to remove,so my wife had to make a special trip to the nearest Sears store to get them to remove it. I'm Not very pleased as I think whoever packed the order didn't know the inconvenience that their error caused a loyal Sears customer who is disabled. I Will no longer do any future business with Sears mail order. I will let others who want to order from you to be careful, hopefully they won't have any problems such as I encountered.

Robert J. Frommeyer Sr
from New London, OH
Received a new Seike 50# television damaged. When I was contacted about the service and delivery I was told via computer voice I would be contacted the next working day. 2 weeks later I am still waiting. Due to health reasons I have to go to kidney dyalsis I am not at home but my wife is and she has not received a call. I purchased the television by phone as I do not or cannot get around well. I am disabled and am recovering from having been hospitalized for over a year and am not able to get around. In good faith and a loyal Sears (or was) customer I used my phone. That's when my troubles began. I was promised everything and not one thing was done that your sales associate told me.
I will not recommend Sears anymore to anyone and I will be sure to tell them why. You can tell me all the reasons why you are closing stores but I can guarantee the main reason for your lack of sales is poor service. Customer service is the # 1 reason I came to you. Sorry your competition will now get all my purchases. Thank you for listening. Also some results would be nice.

Seeing this is the same problem, kenmore stoves had in 2009 ,this seems like sear/kenwood has still not fix the PROBLEM. When my wife was baking dinner ,she hadn,t relized , that the broiler element was on until the smoke detecters alerted her.The complete dinner was ruin!We then discovered the broiler element comes on when you select bake . the elemen stays red HOT! WE shouldnot have to pay for a known problem of your Kemore range.THE cost to us was around 250 dollers. ABSURD!!!! The repair man was prompt But hesitant to say the control board had burnt or shorted out. I saw the burnt part after checking it ,when being given it to be disposed of.The control panel had been wraped to conceal the problem.

Bought a snow blower on Dec.7 2013, and phoned in on March 10 of 2014 since it was just over 90 days I could not get my money back due to store policy. The snow blower drive broke while I was taking it into my garage, I had no drive train so it would not move so I pushed it. I phoned as soon as possible and I was told a service man would come out to fix it on March 17 2014 then they changed it to March 18 2014. I told the person I would be home after 3:00. Luckily my girlfriend was home when they called at 8:30 am and they seemed surprised that someone answered, the guy who phoned said he would be right over. When he got here he was not a repairman but a pick up service and said he would not be able to load it by himself so luckily my brother was available to help, why should my brother have to help and they were also suppose to fix it at my house like I was told.
I could have delivered it to them and saved me all the waiting time. I have asked for someone from management to call me from the Thunder Bay store but to no avail. I can't get my money back, I have no idea when my snow blower will be fixed, and with this incompetence I have no idea if it will be fixed properly. I am not happy, all I want is my money back please and just let me walk away from this nightmare. The salescheck # is 01418 171 4515 and the delivery date was Dec. 13, 2013. A man at a 1 800 number said if I had reported it sooner I could have got my money back I said who would have thought I would be treated like this by Sears. Please help me out.

To whom this makes it to at Sears. My wife had been talking about the fitted car mats so much I had to order them even though we could not afford them. Because it would be the only gift" why not." I reluctantly placed this order for a birthday gift for my wife on 2/12/14; I had a very competent customer service rep that informed me that this order would get to me in time for my wife's birthday which was on 3/3/14. After that conversation things went downhill. I had the most difficult time getting answers after I received an email stating that I would be sent another email within a few days with the date to pick up the package at Sears.
I waited and waited for the follow up email to come (no email) before I called your customer service department and got the run around regarding the wrong tracking number. I called back a week later and was told that an inquiry could be done to rectify the missing order. By this time her birthday had passed. I eventually received the order much too late for the surprise birthday gift I wanted to give my wife. Before all of this occurred I had completed a survey giving Sears thumbs up in all of the areas that were asked on the survey. I only wish I could have been sent the survey now so I could say how I really feel.

I purchased HVAC through Sears on 1-13-14 it was installed on 02-25-14. When they came to install the HVAC is not the one we purchase. Sears decided to change to "higher efficiency" without our decision. They did not even bother to call us. According to them the original purchase was no longer available or discontinued. So Sears decided to changed it! I told Sears to come and remove it . The HVAC manager said no, and he is asking me why I did not like the system. I told him I did not like it because that is not the one I bought. Since this is the one you choose you can have it. you made your own decision without our approval. Sears said they can re-write my contract, I told them not that easy. This HVAC was not presented to us, and need to be remove.

As you have in your email below – You (as a company) made the mistake in pricing so I believe you should stand behind what you sold the bedspread to me for. If I had gone to your store and purchase it then how would you take it back? The bedspread online purchase is the same as going into your store. You took my money thus the bedspread is mine. I am still hoping that you will do the right thing, instead of me making a complaint to the Better Business Bureau and using any other online sites that takes complaints on businesses. I will tell my story of how Sears advertises things at a certain price and then they refuse to send the item that you have purchased. If you are going to treat good customers this way it is no wonder that Sears is in trouble and struggling to stay in business. Please do the right thing and sent my order#644619990.

I have no product complaint. I own several products I bought from Sears, a water softner, reverse-osmosis water filter, washer dryer set, and a Kenmore stove. I am currently experiencing what I think is a minor problem with my stove. I have called about 15 numbers trying to speak with a live human being. All I get are computer generated options, none of which address my problem. I did speak with one lady who connected me with another department, again only options that were unrelated. The lady did give me two numbers to try if I should get disconnected. One was only for water related products, and the other was again a list of options. Though I like my products, I may have to start going with companies that are actually have live people available. My frustration level is so high right now and I have wasted so much time that I don't think product loyalty is going to keep me as a return customer. This matter could have been resolved in less than 5 minutes if I could have spoken with a real live person employed in the department (stoves) of my concern.

Three times I traveled to Sears. Monday in Warwick RI where I charged a microwave. When I went to the Merchandiise pickup they said they were out of order for that one.. Went back to the store to return the receipt from my charge. Tuesday went to Emerald Mall in Ma. bought one came home opened the box and found the corner dented. Called Sears in Warwick today and they said the new model( because the one I had was a discontinued model) is in stock for the same price. I asked the clerk to check and see if all was exactly the same and she said yes. I wanted 1.2 capacity with 1200 watts.. I went the third time 30 miles now it was 90 miles and still not what was what was suppose to be. The cleck said when I called her back to tell her it was 1100 watts 100 watts isn't that much to make a fuss over. It isn't up to her to tell me to be satisfied with 100 watts less. She should give the exact information. I am 83 yrs old very tired and miiserable with what I have to go through by myself.
Also yesterday three quarter of the floor the micro's were on they wasn't one person to ask where to go.

I purchased an electric range about 7 years ago. The stove malfunctioned. I called Sears and asked about repair. They scheduled me three weeks out, the earliest available appointment time. The technician arrives and diagnosed the problem and told me he need to order 2 parts which should remedy the problem. I was to call them when the parts arrived to schedule an appointment to install that part. The parts took 3 more weeks to arrive. I called and was given an repair appointment time. The repair person arrived . The parts was installed and I was told that that should resolved the problem. Within 2 days the stove was back malfunctioning as though never fixed. I called Sears to tell them that the stove had the same problem as before the repair. They rescheduled a repair appointment for today between the hours of 8am to 12noon. It is now 1:36 PM and no one has arrived. I call repair center . They tell me" He got hung up and will be along some time. I am furious that Sears take my time for granted. I call the national complaint officee and was disconnected just as I was explaining my complaint. So I am so upset that I am now writing the complaint. What I was hoping to get was someone to assure me that the repair person would be hear soon. Or offer a solution. Everyone, seem unconcerned about my inconvenience. I would be hard pressed to every purchase a large item from Sears again because they are unreliable and do not hold up their end of the Agreement . They sold me a service repair warranty and do not do what they say they are going to do. What kind of company is this that does not stand behind their word. All they want to do is sell you a product that will break down then countless repair for the some problem. I will tell all of my family and friends about this experience. Sears is no longer a company to do purchases from.

New system installed and washer not working properly when your installers delivered them. Waited 8 days for delivery then said it would be 2 weeks before someone would come to see why it didn't work properly. It never worked and u tried to report it within 4 hours of installation. I do not think this is exceptable

filed a complaint earlier about my LG washer that was delivered damaged no one got back to me someone called today and offered me $200 credit i told them i would check with my wife and they never called back i also mentioned that the dryer door opens the wrong way could someone please call me follow through and make this right i am very disappointed with this whole experience from sears.

Our refrigerator, Kenmore Elite, stopped working on March 24. A Sears tech came out on March 26 ordered a new part, and scheduled a new appointment for April 2. On April 1 we found out the part would not arrive in time for installation today and rescheduled for Thursday the 4th.
Today we found out the part hasn't shipped and the parts section doesn't know when it will. We upgraded? Our entire kitchen to Kenmore Elite appliances and have had issues with all of them. By the time this is fixed we will be without a refrigerator over two weeks. I think you owe us a new refrigerator.

In October 2012, I purchased a new dishwasher from Sears and paid Sears for delivery and installation.
During installation, the Sears installer damaged my new kitchen floor with two ragged gouges caused while pushing the dishwasher into the cabinet space.
I now find out that Sears will not be responsible for the damages. They want me to get the Sears Installer's insurance company to pay for damages. They also suggested to use my homeowners insurance.
Hopefully my problems caused by Sears will help other consumers in the future on their decisions on buying new appliances.

We had to return a gas range after having it only one year under the lemon law. When we went to purchase another range we were finally referred to your Gilbert store because we were told by a Mr. Mark Maxwell this was the store to see high end ranges. Mr. Maxwell was our only pleasant experience, so helpful, knowledgeable and certainly an asset to Sears.
When we traveled to Gilbert the only range to see was the exact duplicate of the range we had trouble with for over 1 year, obviously we did not want to purchase it again. We finally decided to upgrade and purchase a range that was over $500.00 more than the credit from our first purchase. I had been sent a coupon for a refund of $100.00 for anyting over, I believe, a $1,000.00 purchase (I actually think we qualified since that money was simply applied from our first purcase). However, I was told we could not receive this credit, not sure why. I then inquired why we did not receive the $50.00 credit since we had just spent over $500.00 at this store. No answer was given and no credit as well.
I am sure you will be able to tell that we have spent quite a bit at Sears and do not appreciate the attitude of the saleswomen or the lack of assistance to aid in replacing this lemon! We lost time from work, we lost the range over the holidays and it was a problem we should not have incurred given our investment to avoid this very scenario.

I had an Air Condition installation done last year by a Sears contractor and on 22 December 2012 my A/C suddenly stopped working and I eventually had to call a local A/C repair company who came to the house that Saturday evening and founded the problem to be burned power and UV lights wires and this caused me to loose A/C heat for most of the day and the early lose on one of my UV lights. The technician cut the burned wires and reconnected new power wires connections and I had heat again on that Christmas weekend.
I paid $198.00 and I have requested a reimbursement and replacements of the UV lights and this request was made to the manager that assigned the contactor the job. I have contacted Mr.Dario Escobar, Heating & Air Condition 210-946-6555 ext 45257 on numerous times and sent documentation and the only response I received was a Sears technician who reconnected the UV lights wired to power wires. Mr. Escobar said that he need to talk with his supervisor.and this has been going for over two weeks.

Dr. Lynne Agress
from Lutherville, MD
Four years ago, I purchased from Sears in Hunt Valley, MD, which has since closed, a top-rated Samsung clothes dryer. I take good care of my appliances; I live alone, and have several appliances that are more than 30 years old. Approximately six weeks ago, my dryer stopped working. I called Sears repair on Dec 3 and on Dec 4, a very nice technician, Donovan O'Neill, came here. He said my dryer needed a new heating element, which he ordered. I gave him a check for $171.82. It is now a month later, dozens of phone calls, several schedule changes (I have had to re-organize my time) and it turns out that the part is simply not available. I've spent hours on the phone, getting rerouted to people in the Phillipines. No department seems to communicate with another. When, in exasperation, I called headquarters today, an extremely rude man said there was nothing he could do to help me. This is outrageous! I want a brand new Samsung dryer. I have been incredibly inconvenienced, ignored, insulted (by the man who answers your phone at Headquarters). I left a voice mail with your PR department and I suppose I could write about how horribly Sears treated me in my monthly newspaper column but would rather just get a new dryer. I look forward to hearing from you.

Johnnie Huffin
from Hephzibah, GA
I have Sears Home Warranty, my dryer was not working, made an appointment which was weeks out, after a week I called to see if anyone can come sooner, was given the option of an outside source AIrtech, who came out in a couple of days (last week). The dryer was fixed but by the end of the week was not working again. I called sears this weekend to have someone come back out I was given a confirmed appointment for today between 4 and 6 pm, no one showed up. I called sears and was told that it is up to me to call Airtech and confirm a time and date. I asked so now I have to deal with this company even though I am paying Sears and what would it take to get Sears involved. I was told I had to contact Airtech they will give me an appointment since they started the repair if they can not fixed it they should reimburse me my 75 dollars back, if they find a new problem I will not have to pay. I asked why did Sears not tell me when I called that the confirmation time and date means nothing that I have to call to setup a time and date.This is not the service I am use to from Sears, please provide some sort of feedback please.
Your appointment is confirmed for Monday, January 29, 2018at 4:00 PM — 6:00 PM. Below is the email from sears: Thanks for your help. My number is 706 951 0652
The authorized Service Provider assigned to you is:
AIRTECH
7062447681
We're sending them to:
1926 WOODCHUCK WAY
HEPHZIBAH, GA 30815
Important reminders:
Your deductible is due at time of service. (If unsure of your deductible amount, please see your Welcome Kit) Your service provider will diagnose the issue and recommend the best option based on your coverage.
Covered repairs are guaranteed for 6 months. If we didn't get it right the first time, you won't have to pay the deductible again.
See the FAQ below for additional information
Questions?
If you need to reschedule or have any other questions, please call your plan's dedicated toll-free number (located in your welcome kit). Be sure to reference Service Order # SCCL1L6SMJ.
Sincerely,
Your SEARS APPLIANCE WARRANTY Service Team
FREQUENTLY ASKED QUESTIONS

J Cohen
from Portland, ME
I am at wits end with Sears. In August, Sears came to my home to repair an elliptical. That was a 15 minute call. I was told the tech would arrive within a 4-8 hour period -- which was the case with every subsequent visit and was hugely inconvenient with my work. The service technician diagnosed the problem as being a faulty console, so I paid by credit card for a $95 service visit plus over $400 for the console. When the parts arrived, I scheduled a followup visit -- another 15 minutes on the phone. Turns out the console didn't fit my machine, so the correct model was ordered. When it arrived, I scheduled a third visit -- another 15 minutes on the phone. Tech person arrived, turns out the console wasn't the problem. Rather, it was one of three other parts -- all of which got ordered. It took 6 weeks for the parts to arrive -- in the interim, I called Sears twice to check on the status of parts and was promised a response -- each call was at least 15 minutes, and no followup occurred. When the parts arrived, I scheduled a followup visit -- another 15 minutes. The day of the visit, the tech had to cancel, and I got a call from Sears to call them back to reschedule -- another 15 minutes. In the interim, I had to change the date of service, which I did on line. However, I got three calls from Sears prior to the rescheduled service date seemingly unaware that I had changed the date. The service tech arrived, finally, and it turns out the problem was solved by a circuit board that cost about $60. After the visit, however, I discovered that the service tech had not reassembled the machine properly, so I needed a further visit to fix that problem. The rescheduling took 15 minutes on the phone. He arrived, and the fix was finally made -- in mid-November, three months after the first call. The tech issued me an itemization subtracting the cost of the parts I did not end up using, and said Sears would issue a refund. I called Sears to confirm, which they did -- which took another 15 minutes. No refund came after 3-4 weeks, so I called back. I was promised the refund, and a $30 gift card as compensation for all of the time on the phone and the 5 separate service visits necessitated by Sears' misdiagnosis -- a token "compensation" given the 20-30 hours of my time wasted. Again, no refund arrived, and now tired of having to spend 15 minutes or more on the phone, i tried Sears' "chat" feature. They said I needed to call. So I called, and was promised the check would be sent. They also disclosed a refund amount that was less than originally promised, so I asked for itemization -- this was a 40 minute call bouncing between people and waiting on hold. They had no record of the original amount, so I asked that the itemization of the refund be emailed to me. They emailed the new amount. It was still wrong, and I emailed back my explanation. And asked that the undisputed amount be sent -- along with the gift card. Sears responded that they needed my address for sending the check and gift card. I emailed it back. They said I needed to call. So I called -- another 15 minutes -- and gave the address. Sometime later, I got a call saying Sears' needed my credit card. I emailed and asked that they use the same card I used for the original visit. Sears responded that this information was not available, and I needed to call. So I called, and it took 20 minutes of processing time on the phone before the service rep would even take my credit card information. Then the rep said she had no record of the $30 gift card promise, and it would not be provided. So, i concluded the conversation expressing my sincere disappointment and frustration, and sent a final request by email to Sears.
So, after nearly a dozen phone calls of at least 15 minutes each, 5 service visits to repair one part -- each one requiring me to miss 4-8 hours of work, I have had to put in an INCREDIBLE amount of time for one relatively minor repair project. My observation of Sears' customer service is that the email and chat functions are basically useless as the direction in every case was to call customer service. Customer service is virtually useless because every call requires starting from scratch, verifying basic address information (which they ask me to confirm as opposed to asking me to provide for security purposes), repeating prior calls, regularly placing me on hold for unexplained reasons, and then only being able to repeat whatever information is on their screen. Every question I asked had to be referred to an "offsite research team" that would respond within 24-48 hours, and when they did, it was only to repeat their prior information but not actually address the concerns I raised. It was a brick wall. Every time I asked for a supervisor, I was told it was not possible.
Bottom line, I can see why Sears is struggling to remain viable. The entire customer interface system involves telephone representatives who have a difficult time communicating with customers, computer systems that do not allow the representatives to see a full case history in real time, a customer interface protocol that necessitates customers go through no less than 15 minutes on the phone with a CSR for even the smallest of issues, a lack of a complaint escalation process to supervisors, an email/chat system that is entirely window dressing, a lack of adequate record-keeping, and finally -- no sense of addressing real customer complaints.
At this point, even though I respect Sears' long history and Chicago roots (where I have some family), I don't see how I could ever do business with Sears again given these circumstances. I am taking the time to report here because my efforts to complain directly through Sears hit a wall.
Thank you.
JC
Portland Maine

I will not rate Sears at even a one star, I purchased a front load washer and dryer in June. Something broke the inner drum and water ran all over the floor. It took over 9 full weeks to get parts and repair. In less than 2 weeks the washer was shaking all over so I called repair services again on the 3rd week of use, repair returned a week later to look at it and order parts, I was told not to use the washer so it does not cause more damage. It has been another 2 weeks waiting for parts so I called to find out where the parts were and was told they are backordered for up to 30 days. So I have owned a Kenmore washer for 7 months and the washer has been broken for 3 months, 42% of the time I have owned the set they have been broken. I tried to speak to a supervisor and got nowhere. Sears can not replace the washer because it is not working, no kidding. I was told the washer was made by LG, I will never own another LG appliance for as long as I live, they are junk. I had a microwave that died at the one year warranty so it was not fixed, another piece of junk.

mark dildine
from Washington, MO
I want my refund of $900.00 I bought washer and dryer from the sears store in st Louis. I paid cash, They picked up them both. I have been waiting three weeks. Many telemarketers have said the check is the mail. I WANT MY MONEY !!!!!!!!!

David Horlacher
from San Antonio, TX
My wife bought me a pair of hiking boots on August 21, on sale, to give to me on Christmas. She was assured if I was not satisfied with them, the boots could be returned within 30 days AFTER Christmas. I found the boots in an upstairs bedroom in September, and asked her about them. She said they were a Christmas present but now that I found them I could wear them now. I told her I had already purchased a pair of hiking boots a few months before and did not need them. We took them back to the store only to be told it was day 33 after the sale and we could not return them or get our money back. Sears policy is no returns accepted AFTER 30 days. We explained to the salesperson and the supervisor

Betty Harrison
from Albuquerque, NM
Purchased new Kenmore Elite refrigerator July , 2015. We took delivery of it spring 2016 and we installed it in the new house nov. or early Dec. 2017. It completely quit working September 2, 2017, not even a year after it was first used. Sear has not repaired it and they have not replaced it. they do not have the parts, which is the compressor and all elated parts of the thing. I understand their policy is - if they cannot repair it in 30 days they will replace it. they have not done so and the customer service has been ineffective at best.

Tina Trimble
from Beeville, TX
I placed and PAID for order # 854859640 on Aug. 26. Sears cancelled the order on Aug. 31, and unlike my immediate payment to YOU, I'm still waiting for my refund. OUTRAGEOUS service. Will NEVER shop at Sears again...

Polly Merritt
from Sunman, IN
I bought a riding mower in 2015 I bought a service agreement with it for 5 years. I has been deemed unfixable, I havent had a mower in months. My sons have been helping mow. We have had nothing but a run around with Sears. They told me on August 25th that they would resolve the matter and get me a new mower. They had till the 31st of August. My case number is 5163772. I need this resolved. I would rather get a refund, and go elsewhere. I need a mower desperately. Is someone going to step up and take care of this? I am really dissappointed because I really trusted Sears. My home phone is 812-623-4424 or my cell 812-363-5097 Could someone please call me ASAP. I am very stressed and can't take much more

Dennie Ratcliff
from Staffordsville, KY
I ordered a part for water heater. It was warranted and could have gotten it from manufacturer free, but could not get it soon enough. Sears told me they could get it to me between 4 and 6 pm the next day. When it did not arrive I obtained one that day and installed it. The next day I called and canceled the order and was told that it had been canceled. that evening it arrived and I called to ship it back. The people I spoke with seemed to be helpful. I was told I would receive an E-mail with a printable shipping label. I waited five days and after receiving no E-mail I called today and was told that. I would have to 4.95 for the shipping label.
This would have been fine except they were not going to refund the $18 I paid for expedited shipping. Sears finally decided to refund part of the shipping. This would have been ok if the problem had been my fault, but I did everything I was supposed to do. It was sears fault I did not receive the part when I was told I would receive it. I talked to four different people there and got four different stories. This isn't a lot of money but it is my money. Don't believe the "hassle free return policy" it is a hoax. I will never do business with sears again. Again, I could have gotten the part free from the manufacturer in the same amount of time it took to get it from sears.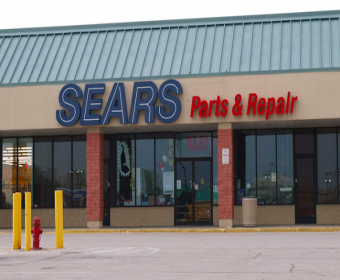 Steve Edlund
from Deer Park, TX
I first ordered a weed eater with a visa gift card of two hundred dollars my realtor gave me when I bought a new house, the remaining balance of $58.68 I paid with my credit card. I waited 20 days for my order to arrive at Pasadena TX, Sears. When I got to store to pick up the manager said it did not come in and refunded my money on a sears gift card. So I went online at another sears store and ordered the same weed eater to come to my house, after 11 days I still have no weed eater and checked tracking and apparently it was sent to wrong address in Baytown. I live in LA Porte TX.
Apparently Sears cannot supply a weed eater even. I want my money back on my credit card, and do not wish to deal with Sears ever again nor recommend this store to anyone. So please refund my money to my credit card so I can buy me a weed eater somewhere else.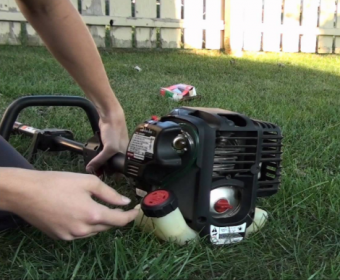 Rita Johnson
from New York, NY
This has been the worst experience ever with Sears. I have been a customer since 1987 and never have I had the level of incompetency as I have recently experienced. I will try to break out the time frame. Around August 12 I placed an order in store at Clarksville, TN to be delivered to Greenville, NC. It was a two week delivery which put it at August 26th. When the delivery arrived it was the correct size but the deliver guys said the set was too small that the bed was a queen instead of a full, what was really going on was that the slats needed to be placed on the bed, anyway they took the set away but had my son sign a manifest saying it was delivered.
He is 19 so when an adult asks him to sign something he did blindly. After it was determined that the delivery was correct they had returned to the warehouse for the day and would not re-deliver. Also, they wouldn't re-deliver another day. I finally was assigned a case manager (Yvette) who ended up canceling the order completely and re-ordering from scratch.
So, the new order was to be delivered on September 2nd and they delivered a mattress only size King…where in the heck did that come from…this may have been when Yvette cancelled the entire thing and re-ordered from scratch (it has been going on for so long now…). So now the next deliver was scheduled for September 10th and after three hours of waiting they finally delivered, the box springs only (but at least it's the right size now). So we are on the phone again and finally got ahold of a nice man who finally found out that it wasn't delivered from the vendor.
We would have another one on the next shipment which they said could be delivered no earlier than September 16th. The problem was that my son wasn't going to be in town that weekend so it was arranged to be delivered Monday September 19th. Again, no delivery, again many phone calls. Finally found someone (thankfully spoke English and was in the United States (you may need to reconsider your outsourcing to other countries)). They found that on the 12th the order was cancelled at the warehouse. I know this happened once before but can't remember which time.
Whoever is running that warehouse needs to be fired (I have never been an advocate for having anyone lose their job but this has gone too far). This time the person at the warehouse said it was confirmed to cancel (they talked to no one at our house nor my son) and that a manifest was signed (he signed for the box springs, if they put another one for the mattress in there that is deceit). Also, when I was tracking the order on line it showed a delivered status over an hour before the actual delivery. Why would that happen?
So, once again we are without a mattress and empty promises of deliveries and return phone calls (as far as I'm concerned they are all lies) . The level of incompetency has reached an all-time high on this one. I have been a customer for a long time but never have I had an encounter like this. But rest assured my credit card sure has been charged for said mattress, made sure that happened. I have had guests (70 year old grandparents) sleeping on the floor and my son has slept either on the floor or the couch for over a month. This is a very simple task, take a mattress to someone who paid for it, why is this so hard?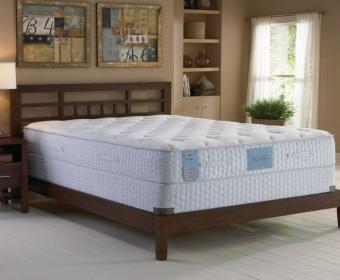 Robert Linthout
from Fort Myers, FL
I bought a Craftsman 2 stroke weed wacker and trimmer in August 2015 (13 months ago). I purchased the Edger attachment barely a month later. I also bought several spare parts, including a spare blade for the Edger attachment. Sears never shipped that blade and when I tried following up they were extra ordinarily unhelpful and that issue was never resolved. Today I learned that Sears provides no more repairs, no cleaning and no servicing once this weed wacker is out of warranty.
I find it very hard to believe that I just spend close to $300.00 for something this company refuses to service after only one year. When I asked where else I could get this weed wacker serviced they refused to provide me with a contact. They shrugged and said: "Sorry, can't help!" We will not ever shop at Sears again.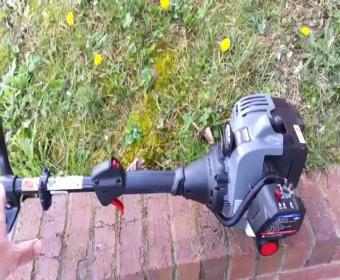 Theodore L. Nicholaou
from Lake Mary, FL
I have many Sears complaints so I will start listing them now. First, a failure of initial product (upright freezer) to perform. Second, a failure of Sears to deliver selected replacement upon stipulated date. Third, a failure of Sears to offer amenable solution beyond the 30 day lag in delivery. Fourth, a loss of food stored above and beyond maintenance agreement. And finally, a failure of Sears to stipulate that an additional delay will not occur.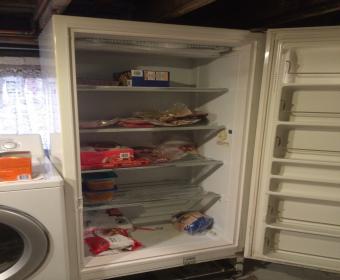 Chris
from New Port Richey, FL
I purchased a leaf blower approx. a year ago and it died on me. I took it back and the store at country side mall replaced it. I brought the new one home did everything the instruction said used it for 10 minutes and it shut off and never started again. I took it back to countryside which is an hour from my home and got my money back with no problem. While I was there another customer brought his back for the same reason. I would suggest whom ever is making these for sears is ruining there reputation. I bought a craftsman on there reliability and I guess that all went away. I went out and purchased another brand and will not recommend your lawn equipment to anyone anymore. No wonder sears and K-marts are closing all over the US.

Richard G. Plappert
from Louisville, KY
I was in Sears for over an hour. Picked out an adapter for my socket set, socks, 4 shirts, a pair of shoes, a belt, a pair of jeans. Went to the counter and the "system was down". The clerk said cash or check only. I was planning on using one of my credit cards but luckily I keep a check in my wallet for emergencies. Wrote a check for $152.79. They declined it. The check was out of sequence. I explained it was in my wallet for emergencies, but I was told it was for too high of an amount. It was before 5:00 PM so the bank was still open. It's right down the street from Oxmoor Mall, Louisville, KY. as is the business I own.
I have two houses and I'm in the process of selling one. My credit score is "good" over 700. It will be higher once I get the house sold and my monthly expenses go down. I went ahead and bought the shoes, jeans and belt with cash but had to put the rest back. Sears system goes down and I'm penalized. What a waste of time. Always loved my craftsman tools but if you have no more regard for customers. Been a craftsman Club member since 10/1991 but I never have my card on me so I guess they think I don't shop there any more.
I had 5 credit cards on me including one for my Insurance Agency, which is me, 2 picture I.D.'s good grief. I'd understand if the check was for $500 or something or if my credit score was questionable. Good grief.

Hector Marrero
from Huntington Station, NY
For the record I have not received an original invoice for a service call not rendered. Instead I was sent notice of debt received on Saturday August 13, 2016. As indicated in your correspondence it's past 30 days, and was not given the appropriate time to respond to this charge.
Why wasn't I sent an original bill? I wasn't even given the courtesy to pay this bill. I view this action as a means to intimidate and threaten me into paying this bill. My good credit and name is now being challenged. (If I gotten an appropriate statement, I may have paid the bill under protest).
How else am I supposed to interpret this assault on me? I am totally offended I have lost my respect for the Sears slogan: Coverage you can count on and peace of mind. Along with this statement I have sent you my original letter of proof of action protesting this service call, dated 07/13/16.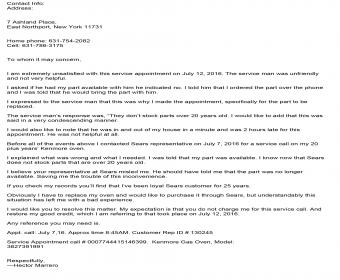 Susan
from North Vancouver, BC
I am really disappointed by the service by sears and its poor management. I was really disrespected by one of the sears manager when I was really polite in response to my question about the return policy and she was unprofessional and tried to interrupt me without responding to my questions about the return policy. She tried to ignore me and it felt like she was winning in front of me by ignoring me I was wonder if sears management work to make violent against different race.

Lorna
from Sterling Heights, MI
My husband bought a watch for me several years ago from Sears. I had set it aside and recently found it in the watch box of a watch I was currently wearing. The battery was dead so we decided to have it replaced. The girl at the counter told me that the hands did not line up. I asked how this could happen. She replied from dropping it. I told her it had never been dropped and to observe the conditioner showing no scratches. Then she said I put heavy items on top of it. She then said she would have to send it out for repair before getting a battery. I took back my watch and left. I went to a nearby jeweler who replaced the battery in a matter of seconds and advised me there was nothing wrong with the watch. I have been a loyal customer at this store for decades and, except for the occasional rude employee, I had no problems like this. I would hope this girl will be moved to another area where she might have better luck knowing what she is doing instead of forcing customers to go elsewhere.

Have been a loyal Sears customer since 1986, ALL of my appliances, tools etc...purchased from sears. So when my fridge died,,naturally I went to sears I bought a fridge, paid in cash-in full; at the Yonkers NY sears on 6/8/16. Very bad experience, since then major issues with delivery, the delivery company contracted by sears. Not the sears delivery van; none of them could communicate effectively in English. So being mono lingual, it was down hill from there. No worries after several phone calls (on hold for 30-35 min some times) we resolved the delivery / haul away issues in only 4 days.
Then there was a shelf missing in the refrigerator. I called on 6/14/16 and was told " it will be delivered within 7 days". 1 month later the matter still not resolved..how hard is it to send a shelf or have me pick it up in the store. I called CS today and was told I ordered a "cup shelf". and as a result they can't send it. I repeated several times.."top shelf".. "the shelf that hold milk, juice, etc. in the body of the fridge" . I was the fridge I ordered did not come with the shelf I am requesting.
So I asked, what do I place in the slide that indicate a shelf should be there, how come the floor model have a shelf in the spot where I'm missing one? I was then told again, " oh..o.k, one will be ordered and sent to you in 7-10 days" Worse experience, but still fingers crossed.

Mark Blystone
from Greensburg, PA
I bought the wrong blades for my craftsman tractor. The center hole wasn't right. Took them back found the right blades witch were more money and that was fine but they wouldn't credit me the full amount of what I paid for the wrong blades. They would only credit me the lowest selling price. I normally buy a new tractor there about every 3 years. But now I'll never buy another one there. Local mower shop just got all my mower business.

bernie goodstein
from Wixom, MI
My wife purchased clothes and one of the items was backordered. Sears shipped the wrong size so my wife went back to Sears, Twelve Oaks Mall, Novi, Mi on Saturday to return the incorrect pants and reorder the correct size. The manager could not help because she would not call another store and since the computer system was down, my wife could not reorder, all of this after my wife was blamed for ordering the incorrect pants size until she showed the manager the original order with the size she had requested. We will never set foot in Sears again and we plan to post our experience on Facebook, where one of our family works. Sears lost customers on Saturday.

Craig D.
from Douglassville, PA
I bought a new car battery Monday evening, June 13, 2016 from the Sears Car Care Center at the Berkshire Mall, Reading PA. On my way home, I stopped at an auto parts store and found a battery with a better warranty for the same price. I decided to take the Sears battery back on Wednesday June 15 and was stunned when the sales person insisted they don't do refunds on batteries. The battery is brand new and was never installed in a vehicle. It went from the store counter to the trunk of my vehicle, back to the store counter and now back in my trunk. There is nothing in the store notifying consumers that battery purchases are non-refundable and there's nothing on my receipt stating it either. I want to return the battery and have the amount credited back to my Visa card.

Dianne Brown
from Texarkana, TX
We were treated without respect and dignity in the Sears in Central Mall Texarkana Texas T5503. We just wanted to exchange a dead battery that cost 153.00. I have spent 1000's of dollars in Sears And I am an EX-employee. I will no longer shop there neither will my friends and family.

Jeannie Powell
from Carnegie, PA
I purchased a Kenmore upright bagless vacuum not quite 2 years ago (Model 115.31125310. The belt broke, I got the part number from the Vac. manual and tried to find it on line but could not. Called Sears and they could not help me either. Went to the Robinson store and the salesman and I could not find the belt in the store so the salesman found one we thought would work ( Kenmore 39000). Put it on my vac. and the 1st I used it the belt broke. Went back and another salesman tried to find the (598006 # from manual) and could not but he felt the 39000 one was right refunded me the original one and I bought the second one.
Again the belt broke when in use. I am up set with Sears and want to know why I can't get the belt listed in my manual for my Vac. If they don't make it anymore what belt and part # takes it place. Salesmen at Sears could not find that info on their in store computers. Come on Sears this should not be so hard even if my vac. is 2 years. Give me the info I need to buy the right belt.

George Stroop
from Salisbury, MD
On 4/29/16 I took my self propelled mower to store 1773 for a tune up as it would not start. Sears employee stated the normal fee is $99.00 but there was a special of $75.00. #1 I was charged $99.00..#2 I was called and told a zone cable was broken and needed to be replaced. There are two cables on this mower..one kill switch and one for the drive wheels.
Neither of these cables ever failed to operate before these repairs and further the right front wheel is lose and wobbles and they drag when being pushed with the engine off (also new). The Tech stated the spark plug was dirty and needed to be replaced. This was a new plug and the engine never fired. I asked for parts back so this is not a real problem except to question the Tech's inspection. I picked up the mower 5/8/16.
I called this morning to the 888-391-8867 and was eventually sent to Nico who wants me to take the mower back to the store to be sent back for repair. This requires me to get it delivered again, borrow a mower again and lose mine for another 10 to 14 days. I have already paid $142.60 and I believe Sears should send a repairman to my house, to do the repairs properly, at Sears expense and not cost me $99.00 more. I have used Sears products most of my life and they have always been fair in their dealings and that is what I am asking now.

Maria Serpa
from Carlsbad, CA
Dear customer compliant service. Purchased Kenmore stove / oven range last July 2015. Oven cleaning cycle the smoky grease comes out top of door. We noticed vents in back of stove do not exhaust / ventilate the heat. Sears customer service stated there is no charge. The first appliance repairman look at door seal, pull up on seal stated everything was good, wanted or said the bill is for $95.00, then left. Customer service stated Maria wasn't to pay $95.00.
They then tried to make 3 additional appointments: each time appliance tech call wanted $95.00 and one $135.00 when just to come out. Should not have to pay which -Your product Kenmore - Sears Warranty. Maria wishes to have these issues resolved, fixed, or new replacement. We fill out your ' how did we do.. . since then NO Reply. Below is information: dates, times, work order numbers. Kenmore RANGE, 1YR, BTW 600-800.
Here is the email I got from Sears support line:
Dear Maria, Thank you for contacting Sears Holdings Corporation. We feel pleasure for allowing us the opportunity to assist you. Record Number: 4012589. We have reviewed your service record on range which was declined estimate on 01/27/2016 and found that there was no issues with the unit. In-warranty covers only normal wear and tear of the appliance. Since there was no issues with the range on first call, it was charged $95.00. However, there is another service for the range scheduled on 02/05/16. Please call us at 1-800-479-6351 if any billing disputes after the service completion. We apologize for the inconvenience caused. If you have any further questions, please feel free to contact us by replying to this email or via phone.

Julie Bodden
from Lafayette, LA
In 2012 we completely remodeled our kitchen. We bought all new appliances from Sears. New refrigerator, new gas stove with microwave above and a new dishwasher. The Microwave Hood Combination is a Kenmore Elite Model # 72186013010. We have had to replace the igniter on our gas stove twice but what has really upset us is the microwave handle. We had to replace the handle in 2013 due to plastic bubbling and silver paint coming off. Not a stainless handle, which it should be above a gas range. We had to pay $68.50 for the part and $142.56 in labor to Sears. It is bubbling again and peeling off.
The date of the ticket for replacement is Jan. 17, 2013. Service order number 40681306. Now that the handle is doing this again, I have done some checking and there are tons of complaints concerning this matter. I even read that someone is wanting to start a class action law suit. I wonder if Sears is going to be responsible if someone gets sick from the handle parts falling into the food below?
This is really sad to pay so much for appliances and get such poor results. I have been buying from Sears for years and have been a loyal customer but this has really gotten to me. You should replace all of these handles with Stainless Steel. There should be a recall on this. This could be a health concern. Do you expect your customers to continue buying these poorly made handles? There are many people upset about this. I am very disappointed about this. Buying a washer and dryer this week but not from Sears.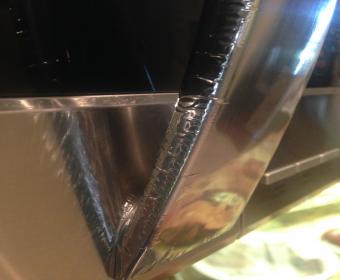 On February 24th 2015, I ordered online a craftsman snow blower. I used it for about 3 hours later that month. I then stored the snow bower in a building until November 2015. When I tried to start the blower it would not start and I was using the electric start option. In November I took the blower to Sears and they sent it off to be fixed. The repair people said the carburetor needed cleaned. I stored the blower in my basement for two weeks and got it out to start it because a snow storm was coming. Guess what - it would not start again. I took it back to Sears in Beckley WV and they sent it off again. Three weeks later I went to pick it up.
The repair people said they cleaned the carburetor again. I took some gas with me and a long extension cord and before I loaded it up in my truck and with the Sears customer service employees watching I tried to start it again using the electric start option and it still would not start. I asked the manager if he could refund me the purchase price, he went to call someone and came back and said that we had to send it off again to be fixed. Well the snow season is almost over. I have shoveled snow for several hours already. I would like a new snow blower or my money back so I can buy a different snow blower. I think I have bought a lemon.

ida noble
from Harwood Heights, IL
I placed two orders within the last 3 months, each order had parts missing. Then I have to wait for parts. Had a washer and dryer delivered today can't use because of the missing parts. Two times this has happen which is getting a little ridiculous.

Sonia Tress
from Lake Stevens, WA
I called to schedule a service call for my dryer. I didn't call the company I had purchased the dryer from because I believed Sears to be a more reliable company. I was told I needed to be home between 1 and 5 PM. Being a teacher I said I could be home by 4PM, that was rejected and I was given a Saturday appointment during those times. At 4:41 PM I was called my the technician to say he would be here between 5:15 and 5:30.
At 5:33 PM I called to find out where he was and was told he would be here around 6:30 PM. I was offered a $50 Sears card as compensation. My husband and I had dinner plans that had to be cancelled because of the late arrival of the technician. I asked to speak to a supervisor and eventually was connected to one. I asked for the house call to be free since it was now well out of the promised appointment time. I was told that wouldn't be possible.
I cancelled the appointment and said I would not purchase another appliance from Sears. For a company that advertises as being very reliable-it isn't! I'm very disappointed and sorry I wasted my time waiting for anyone to arrive. This doesn't even rate 1 star, but I can't find a way to cancel out the one star.

Billie Ray Abbitt
from North Charleston, SC
I had an appointment to have my AC/Heat Unit scheduled for Jan 23, 2016. However, the technician/repairman never showed up nor did he call to let me know that he wasn't coming. I even called Sears Customer Service Rep and they didn't know what was going on. I wasted a half day because of this bull stuff. This is the third time I have experienced this problem over the past three years and with the same problem with your new Kenmore AC/Heating System (Heat Pump) I purchased. I'm glad that I took out an extended warranty because I would have been paying for the screw up your technicians have failed to repair.
This AC/Heat unit I purchased from Sears is crap. I purchased this unit in September 2011 and in Feb 2014 the fan motor was replaced because it was very noisy. It still is! Several technicians have been out to check it out but they said its working okay but don't know why it is noisy. Last July a technician came and said it may be the capacitor because it seem to not function at a 100%, but he didn't have one with him and said he would report it for someone to come out and replace it. No one ever came to replace the capacity.
My previous AC/Heat unit was 19 years old and was functioning great, and had less problems during this time than what I am experiencing now. However, I made the mistake of having one of your sales reps talked me in to replacing it which I regret...lesson learned.
Even your wed site is screwed up. I tried to set up another appointment but couldn't. The error message said: "Apologies, we're unable to schedule this order online. Please call us at 888-213-2746 and we'll get your service scheduled." This has been happening for about a month now. This is such good customer service...I am definitely not happy with your service. I had intended on having Sears redo my kitchen, but now I have reservations.
I sure hope that the next time I have a scheduled appointment that a experienced technician will show up and knows what the heck he is doing. It appears that most of the techs seem so inexperienced or don't give a heck...just want to be paid.

Konrad Tuchscherer
from Hilton Head Island, SC
My cloths dryer stopped working. Always owned a Kenmore. Checked Sears on line and found dryer. Went to Sears store in Moss Creek, South Carolina to check it out. Told sales guy the model number. He checked on line, saw the machine I wanted and said he would charge me $200 more than the on line price. Clerk was rude. Last time I shop at Sears. Konrad Tuchscherer

Maria C Almendarez
from Los Angeles, CA
First, I tried posting a comment to the MySears feedback section but couldn't log in. I tried resetting my password but was sent a link that didn't work. Please help me with this issue. Second, I am extremely upset with the way business has been conducted during my most recent purchase. My SaleCheck # is 028290821539 for future reference. I purchased a mattress and box-spring set from Ruby Cordero at your Victorville store on 12-19-15 and a month later I have no mattress to sleep on.
On the first delivery, I received the wrong size mattress and box-springs but was advised by the delivery guys to keep them and call for an exchange. I agreed and called the store immediately. After speaking with someone the next day, I was told that someone would be contacting me about the exchange and potential price differences. I did not object to this and understood the situation. I was given a delivery date for the mattress of the correct size. On the the day of the scheduled delivery I made arrangements to be home during the delivery window indicated. About 30mins before the end of the delivery window I received an automated call letting me know that there wouldn't be a delivery and that someone would contact me about rescheduling a delivery. This was strike 2 on this order. I agreed to give you guys another shot despite wanting to cancel my order completely.
Over the next few days I waited for a new delivery date. I was called twice with no delivery date but instead getting an automated message telling me that there had been a delay with the order. After the second call, I decided to call the store where I had purchased the mattress. I spoke with a gentleman named Michael there and tried to cancel the order. Michael indicated to me that to cancel the order I had to show up to the store in person. I went to the store in an attempt to cancel the order.
Michael told me that he would speak with his manager to see what he could do. I left the store without having cancelled the order but expecting to hear about the cancellation soon after. A few days later I received a call from Michael not about the cancellation but to give me a new delivery date. I told him that I was not interested in getting a delivery and that I just wanted to cancel. Michael told me that he would speak to his manager and would call me back that same day. I never got a call back.
I called into the store a couple of days later and spoke with Ruby. She was able to convince me not to cancel by telling me that she would get them to deliver my merchandise as soon as possible and would see about compensating me for my troubles. So I waited again for a new delivery date. A few days later I received a call with a new delivery date.
Fast forward to today, the date of the delivery. The delivery was here at about 2pm. One of the first things out of the delivery man's mouth was "1 mattress and 1 box-spring?" I told him that it didn't make sense to just order one box-spring for the size of the bed, to which he said that the person who put in the order must have made a mistake. At this point I'm at about strike 10 with this order. I just want to cancel. While the driver was still here, he called someone in the call center who indicated to him and to me that someone would call about the cancellation. Moments later I got a call from the delivery department. This is where things went from bad to worse...
I spoke to a person named SUSIE (Employee # 7603). As I began to speak with her about canceling my order, she became very abrasive. She did nothing to comfort my mind or extinguish my frustration. Instead she chose to take part in a one sided blaming match to which I had no answer as I was left speechless from the way I was being spoken too. I'm not sure if you guys record the phone calls but I would suggest giving it a listen if you do. Not being able to give a response myself, I handed the phone to my husband who had become incensed with anger at the way I was being spoken to. He was met with the same type of combative attitude which only angered him more. He eventually hung up on her as the conversation was going nowhere.
These events have led to this email being written for your review. I have been a loyal customer for years now and was treated like, if not worse than, a child who had done something wrong. I've been toyed and played with for the last time. I am prepared to forego any and all business I will ever have with Sears. I am prepared to cancel this order as well as cancel my Sears credit card. I am prepared to advise my friends and family of the trouble I have gone through with your company. All I wanted was a mattress and I ended up with a brain aneurysm. All I wanted to sleep comfortably and all I got was sleepless nights.
Please get back to me as soon as possible in regards to my cancellation. I don't want to be penalized the 15% for canceling my order. I just want someone to care enough about my business to get something done.

Sara Herd
from Minneapolis, MN
I work at a business, Avondale Veterinary Healthcare Complex, and I keep receiving a phone call from 515-278-7278 that makes me sit there for a minute until they hang up. No one answers and it hangs up on me. When I called back the first time to tell them this was a business and I can't get phone calls from our patients while I'm on the phone wasting my time with Sears support people. After 3 calls I finally got to a Sears supervisor (Chloe at 8006905650) and besides being lied to by two different reps at the 278 number.
Chloe had no idea either why you were calling me about a Sears fridge bought over a year ago with no current warranty or service calls. there was apparently no record why you had called our line either. so after rep #1 told me he had no problem taking me off the call list without even asking for any information, I received another call less then an hour later. When I called Rep #2 he claimed he was a manager when I asked to speak to someone above him, not knowing that apparently all of them were "case managers" which wasn't portrayed to me in the way the way they were handling my case. Very unprofessional.
After giving him every number in the building to look up, he finally found the account, which was under the very first phone number I gave him, but told me there was nothing he could do to keep them from calling. There was no reason he could see that they should be calling. After speaking to rep #3, she assured me she put a note in my account to stop soliciting, neglecting to tell me that was only for emails. which made no sense because I was complaining about getting annoying phone calls. I then asked to speak to a manager and she sent me to Chloe. Who apparently had no idea how to stop it either and went to ask around to her colleagues how to handle it.
Someone gave her a form to fill out to stop all mail, calls, and emails. I know it can take up to 30 days to stop the calls but you should be aware of the complete unprofessional attitude of your employees. From being lied to by the first rep to being told there was no way to help me and I couldn't talk to someone higher up then rep #2, to not even having my complaint handled right was just a little ridiculous. I wasted I don't even know how much time trying to get Sears guys to stop calling which I could have been here doing my job. It's a fault in your system on many levels. From your call system to you employee training program. Good Lord does no one teach good customer service anymore?

Judith wright
from East Hanover, NJ
Have had warranty for sears washer since purchase of appliance. At the end of the warranty the dispenser leaked bleach onto the washer door frame. Sears ordered the wrong part several times and on another occasion forgot to order part. Now I am told that the part is no longer available. Still have the wrong parts which were shipped to us. Have requested 4 times by email that someone from corporate contact us. Also, spent almost an entire day on the telephone with them which was at 11 phone calls and still no resolution. Still no contact from corporate and still need the right part.

Karma Hatfield
from Phoenix, AZ
My husband purchased me a sweater on line, and when I received it, it had a hole in the shoulder. So he called the customer service number on the receipt and explained the problem. And the lady told him he would have to order another sweater so he did and she told him that she would e-mail him a ups shipment label in 24 to 48 hours.
Well the label never arrived in his e-mail, but the new sweater that she told him to reorder did no holes in that one. He recalled the number again and spoke to the superviser and she told him the same load of crap that the ups label would be in his e-mail in 24 to 48 hrs. And its been four days past that. The real kicker is that his credit card has been billed twice.

Elsa Gonzalez
from Killeen, TX
I purchased 3 items online from Sears.com. Received the items at home and due to work schedule did not open the boxes up until 12.21.15; all 3 items have a final markdown price of $1.50. I called Sears customer service on 12.22.15 and was told they would not honor the price on the items. Of course, I am upset. I feel duped to have paid $7.97 for something that cost $1.50. Obviously, I wanted the item and at this late date close to Christmas; I need the item and will not be returning it. I was sadly disappointed in the response from customer service.To add insult to injury the email address to escalate my complaint was invalid. I think if the people packing the items are aware from their packing slip the price paid they should have removed the label showing $1.50. Sears I love your items and pricing but your customer service response was lacking on this occasion.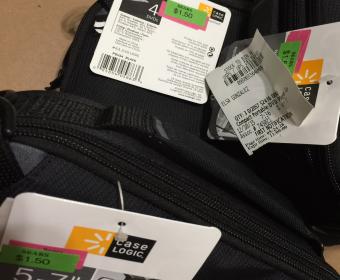 Bertina Sharps/ Ingrid Carroll
from Lanham, MD
I schedule an appointment on December7,2015 for repairs for my washer, technician came out and replace one spring, I called for them to repair the basket that spin in the washer, because the basket is off balance and water is getting on my floor, so after he so called complete his job he left. I went to check and the problem still exists, so I called Sears again an told them what had happen they sent the same technician out, on December14 he called first and told me this is how it is suppose to work, he had and attitude when he call.
So he came I had my mom on the phone, also he didn't do no repairs on this day and he also try to tell me this is how a washer is to move I told him no the washer move but not back and forth were is to it making noise, and water is getting on my floor, so he left after raising his voice, no repairs were done and I was charged for service. My mom herd everything that day, her name is on this form because she pays for the warranty for my home and her home. I am now out of $40.00 dollars because I had to go to a laundry mat. Now my repair is schedule For December 22,2015, WOW! Another week.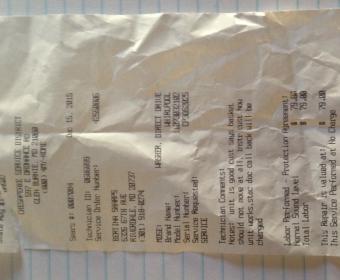 patricia rich
from Eustis, FL
Hello here we go I had a leak coming from under my truck. Took it in and they said that I have a crack radiator. Then they call me back and said that I also have a leak in my hose. So they called me and said that it was back firing and they wanted to see why before ii come and get it. So they called me on a Saturday and said that it was ready. When my daughter went to pick it up she did not even get home and the service engine light came on but I had to wait until Monday before I could call back. He told me to bring it back again when he called back he said that it was my sensor my oxygen sensor. I said oh my goodness I brought it in for a leak now you say this is wrong he said that he will work with me on it I wasn't happy about it at all.
They fixed it and I call to complain about it but the guy said but I agreed to have it fixed I said that I had to get it fixed to get it fro down there. And I said that I didn't think that I should have to pay for that cause I just brought it for a leak. My truck was running fine even with the leak when I had it fixed now they are telling me all this. My service engine light never came on and now this is a mess. I asked they guy was there someone over him that I could talk to and he told me no. But he gave me the e-mail address and the address to where I could right I told him that he had to be someone one there over him. Cause he could not of hired himself and there is someone that he has to call if he call out. But when I picked my truck up again on Nov 28th which was a Monday put gas in it made another stop and went home.
Then Thursday went to the store and the school to drop a project off for my grandson. Came back out turn the truck on the service engine light came back on and it would not go into gear. So I called them and asked them what in the world did you do to my truck now everything is going wrong with it since you guys worked on it. Got it back down there on that Thursday and he called me back on Saturday Dec 5th and told me that it was my other sensor now and my transmission . He said that he would work with me on the sensor but they don't do transmission work before I knew it I went off and he said that he will not work with me. He say that they put it on a machine and it tells you what's wrong and they only came up with the sensor which I don't believe cause my service engine light never came on.
I told him that who ever is working on my truck did not know what they was doing. Cause they have messed up my truck so bad I hope that I can have it fixed on what they did cause I have spent close to 2700 dollars in one month. And that is not right that I should have done that I don't mind paying for what I have done but all this came from a leak yeah right. sears has lost my business. When I called back to add to my complaint all the lady at this time told me that she could not do nothing that I would have to talk to the store manager. And told me to take it some where else and I told her I would but I have a card there and don't have cash on hand like that. I took all my cars their and got my tires and battery's their and my daughter tires from there. This was just not right and a very bad experience. This all happened at the sears store in Sebring Florida, 33870 Auto Center.

Ranjan Gupta
from The Bronx, NY
I ordered a Proctor Silex Coffee Grinder on 11/27/2015 during the Black Friday sale and opted for free Store pick up from the Sears store in Rego Park at Rego Park- A, 9605 Queens Blvd, Rego Park, NY 11374. (Order #961464491). Following my order, I received an email from Sears on 11/28/2015 that my order is available for pickup at the above mentioned store. I went to the respective store on 11/29/2015 and I was surprised by what happened there. First of all, the 5 min pick-up was not 5 minute at all. The lady at the Sears pick-up kiosk took my Salescheck number and passed it to another personnel in store. He went to check my order and after some time he came out and told that he does not have my order and he will cancel it. No explanation, no attempt to satisfy customer and no courtesy!
Anyway, I brought this issue to the person who was incharge of pick-up department. She told me that this happens often as UPS guys don't deliver the orders in time. Later, she told me that my order was sold out even after being sold online. The behavior that Sears corporate personnel did with me was totally irresponsible. They blamed their website Sears.com for everything and told me that it was not a fault on part of the store. At last, I would say that after whatever happened, I will not shop again at Sears and would never recommend Sears to a friend or family member. I shopped at Sears for the first time and this is what happened. I ended up wasting my time and money for going to store just to find out that my product was sold to somebody else.
If Sears has any commitment towards customers, I would expect them to ship my order to my home without any extra charge. Otherwise, please return my money as soon as possible. My credit card should not have been charged in the first place without delivering my order.

E.Preston Malcom
from Monroe, GA
I purchased a new band saw from Sears on Oct 15 2015. I also purchased the warranty plan. My saw stopped working over a week ago. I have called 3 times I have been unable to get even an appointment scheduled. No one will call me back. I am very dissatisfied, I had other tools that I had planed to purchase from Sears to replace so aging tools. Your service and your promises of service are reprehensible. Sears has changed to much for me. You once was a business that people could trust . You have turned in to a untrustworthy business.
I have spent a lot of money with Sears over the last 45 years. I am afraid that will change. I am not a person of idle threats but I subscribe to several wood working publications and blogs and personally know 2 people that write blogs for the woodworking industry and the professional craftsman. I am writing those publications and forwarding a copy of this and my warranty. I want others to know they need to be careful dealing with Sears. If I have not heard from someone with an appointment I am contacting the Better Business Burrow and the Federal Trade Commission. For over a week I have asked nicely and waited, but it is obvious you care nothing for customers.

O. M. Oleksiuk
from Richmond, BC
I purchased a dishwasher from Sears ( store 01344 ) on 11/10/2015. Delivery to the store was scheduled for the 13th with delivery and installation the following day. On the 14th the installer phoned to say there was no dishwasher at the store so no installation. He called again on the 16th with the same message; - NO Machine at the store. Contacted the store: - advised that the dishwasher will now be at the store on the 19th. Well here I sit, late afternoon on the 25th. NO DISHWASHER; and looking at the Sears bill for a $1,000. As I sit writing this; received a call from the installer advising me that delivery and installation will now be Dec. 03. When I expressed dissatisfaction with the further delay he got a little angry with me because he was very busy. Needless to say I will no longer shop at Sears. And I will SHARE MY EXPERIENCE. No wonder Sear in Richmond closed - NO SERVICE. Whats that little phrase on your sales check "Well do our best"?

Richard Ferrandiz
from Austin, TX
This is a customer complaint about the the abusive and unethical practices of Sears floor sales personnel at the store located at 500 W Warner Ave. Santa Ana, CA 92707. I own and operate several apartment complexes in southern Calif. and in Austin, TX., as well as the laundry facilities on the respective properties. On late afternoon of Nov.18 I sent my manager (Miguel Pinones) to look at the washer at that store as indicated by the link below. The washer was $1228? for a "floor model" , next to it was another unadvertised identical item one month old "returned and repaired" for $885. The floor salesman advised the prices will be reduced 10% on Nov.19, so my manager decided to return the following day to purchase the item. The "following day" Nov.19, a salesman said the 10% store wide discount did not apply to "commercial washers".
My manager nonetheless agreed to purchase the $885 washer "without the store wide 10% discount". After fumbling and being unable to find the keys and paperwork for the item the salesman informed my manager he could not sell the item for $885 and that the price would be $1225 instead. No 10% discount and a $340 price increase! The reason given was that the "prices had been changed in the computer due to the store wide discount", and the item could only be sold at $1225 with no store wide discount. This "bait and switch" and unprofessional tactics are deplorable and uncharacteristic of an organization such as Sears. I trust your administrative personnel will look into this matter. I will also be forwarding a copy of this complaint to the Sears main headquarters customer satisfaction.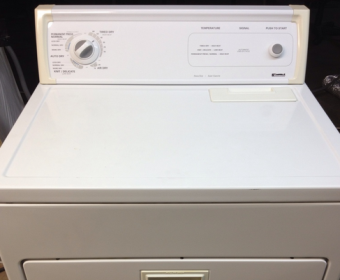 Ronnie Jones
from Miami, FL
I would like to file a complaint against the sears outlet in Medley, Fl, I purchased an appliance at the store on delivery the item did not fit at my home, the delivery personnel return the item back to the store the same day. They were notified about the return and said to me that a refund would take 7 to 10 days, this was 10/21/2015, On 11/07/2015 I call the store and were told that the funds would be transfer back within 24 hours. To the day I have not received any funds, I have tried to be patient with the store but it seems I can't get any cooperation if there is not any funds transfer by 11/13/2015 I will be forced to take legal action.

Dewey Beshears
from Winston-Salem, NC
We were advised by Sears Technician that we needed a new gas furnace which we did not need. We called Sears out to check our air conditioning unit because we have a service agreement on the unit. We purchased the gas furnace and the new furnace did not work. Another Sears technician cam out and determined the Air Condiitioner unit was the problem and fixed it causing the new furnace to begin working. We really did not need a new furnace and now no one wants to accept responsibility for the Sears error. We are stuck with a bill which we should not have to pay.

Dewey Beshears
from Winston-Salem, NC
We were advised by Sears Technician to get a new furnace-which we did not need. The real problem was the outside air conditioning unit. No one wants to accept responsibility for the error on the technician part and problems with the estimate by the Sears Sales Person. This seems to be very poor business practice.

Robert F. Hays
from Lansing, MI
About an hour ago I went to your website and filled out an online app for your Sears Credit Card....entered all the required info - waited about one minute and was approved....then was told I had to agree to online account and set up payments which I agreed to. Then was told to continue I did and went to the Citibank site - where I was to set up account.....but the page was blank....message said I had typed in the wrong address....(I hadn't typed anything) it went to the website automatically. I was there for 10 minutes waiting nothing happened....so what do I do now...? What a frustrating experience for all your customers.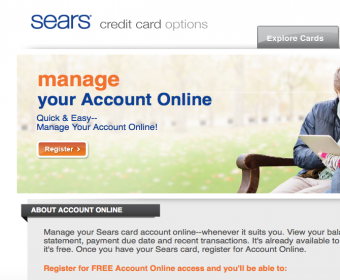 Joann Dennis
from Leitchfield, KY
I purchased a SAMSUNG 65'' 4K smart TV at Sears Bowling Green Ky. Oct -12 Order # 955298616 gave $1797.99 now there is a 65'' class curved smart TV. 4K for 1599.99 i should be able to take the one i purchased back and get the one that is curved or give me a price adjustment on the one I purchased . Would like to have an answer from someone that has the power to do so? My family has purchased a lot of appliances and tools at Sears . I feel like there should be an adjustment or take it back and get the one that is $1599.99.

Thomas Cordle
from Salt Lake City, UT
Sears technician came out 9-6-15 and diagnosed a problem with my microwave. another came out with out calling to schedule an appointment, I called and was given another 3 weeks later. on that date I waited until 6 pm and called and was told I was scheduled for the next day , I finally spoke with a supervisor who told me the tech ran late and they rescheduled me for the next day. The next afternoon I was called after lunch and told the tech went home sick. After numerous hang ups I spoke with someone who informed I would be the first appointment five days later. The tech came out I WAS THE FIRST APPOINTMENT but the first technician failed to order the parts.
I received the parts and called and was told I would be the first appointment of the day and wasn't. I called and was told my appointment would be between 10 and 11 am, the technician called at 9:30 stating he wouldn't be out until 2 pm. This is by far the worst experience of my 54 years. I was constantly lied to by numerous departments the first tech was incompetent and most of the people I spoke with on the phone were rude or wouldn't let me speak with a supervisor. This has been a 2 month ordeal and no one with sears or A&E could answer my questions or speed up the process because of the length of time it took to repair my appliance. Again this is the worst service I have ever encountered.
Thanks for your feedback!
Sorry. Please try again later!