Starbucks
Starbucks Complaints Continued... (Page 4)
156+ reviews added so far. Upset? Call Starbucks corporate: 206-447-1575

Roger Wayt
from Akron, OH
I visited the Service Plaza on the Ohio Turnpike today at 8:30am. There were 3 of us. There was no person attending the counter. I shouted "Is anyone here"? Finally, the Starbucks employee surfaced with a frown. Shes was upset because she was working 12 hours (5:00am - 5:00pm). I refused to purchase anything from such a rude person. I went next door to Panera. I was greeted with a warm smile. I want Starbuck Management to be aware of this employee. She is not looking out for your best interest.

Dawn
from Little Rock, AR
I got a coffee today and it tasted burned and horrible. I complained to the manager and she ignored me!

Tony
from Johannesburg, GP
My wife and I had cappuccino's (20 Nov. 2015.) We noticed that the menu's had been updated., along with the recent upgrade of the café. While we are not complaining, we found that the sugar supplied, was in a glass jar. We are not sure why the sachets of sugar have been replaced with a glass jar. We were not supplied with separate sugar spoon, so we had to put the coffee spoon into the jar ,again, to get the right amount of sugar. Just concerned about contamination.

Samuel Cardarelli
from The Bronx, NY
The bathroom at Starbucks west 86th st and Columbus Ave has been out of order for 2 days due to a light bulb not being change. This is a little much don't you think New York City? I know Starbucks as a company makes a ton of profit, especially at this location. You would think that they could at least have a working bathroom.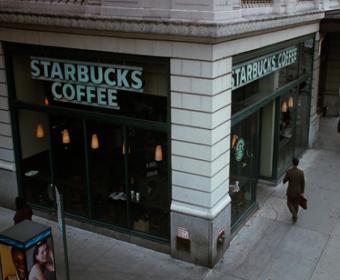 keith stevens
from El Cajon, CA
I have been buying starbucks by the bag from the grocery store. The bags use to have printed on the bag that if it was empty I could get a free cup of coffee. Not so any more. Its not printed on the bag and no starbucks will redeem an older bag even if a free cup was printed on the bag. I am sure you know what I am talking about. Is starbucks that hard up and to hell with customer satisfaction? I keep seeing more complaints online about their coffee. I will not purchase any starbucks bags of coffee any more.
Have feedback for Starbucks?
Thanks for your feedback!
Sorry. Please try again later!