Qatar Airways
Qatar Airways Complaints Continued... (Page 2)
123+ reviews added so far. Upset? Call Qatar Airways corporate: 1-877-777-2827

Am the above mentioned person who traveled with Qatar airline on the night of 23rd March from Dubai to Doha to connect for my flight to Nairobi.
On that fateful day,i lost my small white paper bag that contained my personal clothings which were lapped with a black plastic paperbag which was rapped well with a masking tape,
I would like to request if it can be traced in any of your safe lost and found warehouses stores,and i will appreciate.
Am looking forward to get a positive response from your desputable air carrier the soonest.
Kind regards,
James Thagana.
+181 7601 4275.

Myself Shivpreet Warraich(36 years) and my son Anmol Baidwan(7 Years) going to narrate you about our stressful and extra tiring journey from India to Ottawa through Qatar Airways. On April 2 at 4:00 am we boarded on Plane from Amritsar to Doha Flight No: QR 299. Then we took Plane from Doha to Washington Flight No: QR 51 which took off late from the scheduled time and then landed late in Washington. Due to this we missed our connecting flight for Ottawa (Flight No: UA 6101) and got boarding passes for Washington to Toronto (Flight No: UA 5926Y) and then for Toronto to Ottawa (FlightNo: AC 472Y). The time for boarding was 8:10 pm but boarding started at 8:50 pm. Then plane took off at 9:30 pm instead of 8:40 pm but due to some problem in plane it could not fly and came back to Gate No C24R. Arrangement was made for a new plane which then took off at 10:50 pm so Flight was late for 2 hrs. Due to this delayed flight I missed my next connecting flight from Toronto to Ottawa (Flight No: AC 472Y). I talked to one of the Air Canada's Agent (as no other agent was present)and he said my plane was missed due to United Airlines so its not Air Canada's responsibility and I should talk to United Airlines Agent and he told me I have to wait till 5:00 am as all agents were gone. Then as I and my 7 yrs old son were too much tired and can't wait for another 7 hrs as the next flight for Ottawa was at 7:00 am and as I was not sure whether we will get seat in this flight or not, I decided to hire some Taxi for Ottawa and pay 450 dollar fare to taxi driver. So please I need refund from airlines.
Thankyou very much
Shivpreet kaur warraich

I want to refund my balance of one way trip out of my round trip from delhi rome delhi. While check-in at igi, delhi airport i request for assistance services at stopover and destination airports due to my eye sight is too poor but nobody can come to assist me at Doha as well as Rome. More over my flight QR233 is delayed and onward journey provided thru QR79 instead of QR87 and my stopover time was 5-6 hours at doha. Nobody can help us for food, assistance or beverages. So, i really disappointed, and wants to refund my return ticket as i can not want to face these type of service further anymore.

My wife was booked business class on a flight from JFK to Mumbai on 2 January, 2013. The airline cancelled her flight due to mechanical problems, and booked her business class on Qatar Flight# 84, JFK to Doha, connecting to Qatar flight 200 to Mumbai. When we arrived at the Qatar business class check in at JFK at 1700 hrs. on 2 January, we were treated in the most hostile, rudest and unprofessional manner I have ever experienced in my 40 years of flying. Even though my wife had documents with Qatar Airways logo, showing she was confirmed on the flight and even had a seat assigned in business class, she was denied boarding. Instead, it seemed the Qatar agents where more concerned that we were holding up the check in line, even though no one was behind us. Someone named "Aio" ( or something like that. Short, heavy and aesthetically challenged), started yelling that, "you are not our passenger. We are only concerned with our passengers" She then threatened to call the police, claiming that we were "harassing" her. She and her colleagues at JFK are a disgrace as the representatives of Qatar Airways in New York. Qatar Airways should never allow this to happen to another customer again. Ever. Thank you, Dr. Marc Sommer

1. I purchased a ticket travelling from Barcelona to Melbourne (23/12/2012 via Doha)with Qatar airways because of their supposedly good reputation. I bought it at a considerablely higher cost than normal solely because of the 1 hour transfer waiting time at Doha.
2. The flight left Barcelona one hour late (16.30) which resulted in me missing the transfer at Doha. Knowing that the flight was arriving late, I asked the flight attendents for advice. They showed no interest in helping me and reluctantly told me to ask for advice once we landed.
3. Once landed ( at 23.30, 90 minutes late), I ran straight to the departure gate for the Doha- Melbourne leg only to see the gate had closed 10 minutes previously. An airport security guard directed me to the Qatar Airways transfer desk, where I waited 4 hours until I was allocated a hotel room where subsequently there were major construction works going on right outside my room. Needless to say I didn´t sleep.
4. When I purchased my ticket I reserved an emergency exit seat for the Doha-Melbourne leg because of the 13 hour flight duration. But when I was allocated a seat the following day for the replacement flight (23.55, 24/12/2012) I was given a normal seat without extra leg room. What´s more I was seated along side a man who was drunk even before the plane had taken off. It was visibly clear the man was drunk but the flight attendents continued to serve him alcohol whenever he requested it.. After seven hours he was so drunk he laid down on the floor between the rows literally beneath my feet for the remaining five hours. When I directed this to the attention of the flight attendents they did absolutely nothing.
Not only was this the worst flight I have ever experienced it also resulted in me missing xmas day with my family, which was terribly upsetting.
I hope to receive an immediate response from Qatar Airways informing me on how I am to be compensated for this maltreatment and totally unprofessional service. If I don´t recieve an immediate response with suitable compensation Iwill leave the manner in the hands of my lawyers.

I sent an email via your website back on 22 Nov 2012. More than 6 weeks later I have still not had any response to my issue.
Back in August my partner and I made a booking through Flight Centre to fly Melbourne/Heathrow on 6th September 2012, returning 30th October 2012. An issue arose whereby his expired passport read his name as ***** *****, the name in which we booked the tickets. When renewing his passport, the Department of Immigration would only issue in the name of ********** *****, as per his birth certificate. We do not understand how this problem occurred, however, after several discussions on the phone to Qatar, and a visit into the City to Head Office, we were advised your company could only change up to 3 letters and not 5. Our travel agent also tried to no avail.
I find this policy absolutely ludicrous as it was totally out of our control. I don't see how 2 extra letters would have been such a hard thing to change. We were even prepared to pay a nominal fee for this to happen.
Due to travel rules and regulations of having to match a booking to your passport name, we were advised we could risk travelling but possibly be denied travel by Qatar staff at the airport. In the end we were forced to cancel our tickets and forego the cancellation fee of $400 per person. This is absolutely outrageous as we had done the correct thing according to our passports.
Please review this case and refund the $800 that we are out of pocket for this dilemma.

I wanted to go back home for my vacation and I choosed Qatar Airways , since I was very happy with they services last year. I went online and went thru all the necessary steps as choosing the flight by the date, the time, complete the fields with my name, e-mail , phone number, last step was to give my card number and go on with the payment.
I've done everything as it was written, choosed the mode of payment debit card (because they have this option). I received a message on my mobile as I made a purchase with Qatar Airways and the money were no longer in my account. The only thing is that I did not receive any message on the screen with the ticket number or any confirmation on the e-mail.
So next day I start calling the Reservations and I spoke with 2 of their representatives plus I called twice in Qatar also, non of them could not give me a clear version of what really happend, but all of them just wanted to reverse my money back.
Guess what? I don't need my money back, I no longer have them, they are blocked by Qatar. They can just go on with the payment and take it. Even if they will reverse my money, actually my bank assured me I can use them only after one month…so conclusion I have no money, no ticket, but i got so frustrated talking with so manu people that just adviced me to call here and there, that found only one solutin…and that was not what I expected…
I wanted my ticket, my plans of my vacation are totally ruinned now, thanks to who?? Probably me that I choosed this airline, all my friends and my parents choosed other options and bought the tickets online also and they had no issue….shame…
I will never fly with Qatar, I no longer want to hear about them, I already adviced all my friends to make other choices instead of Qatar…is not only about what happend but also their staff and the solution they found for me….that was no solution….my vacation is in one month and I don't have a ticket and I don't have my money either.
Thank you Qatar for believing that you are professional and my journey could be safe with you…..

Having booked return flights to Goa India in April 2011 for flights for my Husband and myself leaving on January 5th 2012 and returning on March 31st 2012 I feel I have to express my dissapointment with both the check in staff at Manchester international UK and the cabin crew on both legs of the journey to Goa.
Firstly I requested seats as near to the front as possible as I am not comfortable at the rear of any aircraft. I know these are request only but I have been flying to Goa with Qatar since they started this route and have never had a complaint before. The check in staff was very rude and not at all helpful when I explained my problem and we were given seats Row 45 at the back.
I had the most uncomfortable journey to Doha. Whilst serving the breakfast I was offered a choice and as I am vegetarian (which was on my booking form) I chose the cherry pancakes, I was given sausage, I asked the cabin crew to change my breakfast and was told they would get to me shortly…after twice asking for this change I never did get the breakfast.
On the leg of the journey to Doha we were still sitting with trays in front of us when the Captain announced we were making our desent into Goa. it was a complete shambles, people were taking thier own trays back and that is if they could walk down the aisle for trollies and staff. To use the toilet was impossible.
On our return journey on 31st March 2012 we were badly delayed through no fault of Qatar and to give credit where it is due we were treated very very well and the flights were supervised to a standard I would expect from a 5* airline.
I enjoy flying with Qatar and I will be going to Goa again in 2013 but I am now looking at other options which I really do not want to do.
I hope you will take note of this complaint and inform me when it has been dealt with. Thank You

I am seeking assistance and direction for a point of contact that may help me. My name is Gail Valencia Goldman. I am an employee of the United States Navy and doctoral student at Colorado Technical University. I was visiting India from February 9th to February 24th and on the 25th of February, 2012. My purpose for the trip was to provide and assist Shir Ganapati Netralaya (SGN) Eye Hospital in Jalna, India and helped the Gujarat State Network of People Living with HIV/AIDs (GSNP+) NGO with consultation.
I respectfully request a refund of $1,325 air flight and taxi costs and consideration for lost ticket cost on return trip fare previously paid from from New Delhi, India to the United States. This refund is warrant due to the unprofessional Qatar Airways employees' behavior demonstrated on Saturday, February 25, 2012.
I arrived at the New Delhi airport to board flight QR233 at 04:10. Once I arrived and handed the guard my passport, he asked for my E-Ticket printout. I told him I did not have one and he instructed me to go to the end of the terminal to Special Assistance and request a print out. When I arrived at the Special Assistance counter no one was present, so I went to the Qatar Airways counter again no one was present. Finally, I went to the Visitor Assistance counter at the entrance of the airport terminal. Two workers were unsuccessful looking up my name, and after several attempts they returned my passport and I returned to the Qatar Airways counter.
A young lady was there, and I requested her assistance for a printout. She asked for my passport, which I promptly gave her. I also gave her the E-Ticket number 1578737928997/98. I had called my colleague, Mr. Kenneth Wall, who gave me the E-Ticket number he was able to look up on-line. After providing the E-Ticket number to the Qatar representative, who looked my name up, she returned my passport instructing me to go back to the Visitor Assistance counter to get a print out. I explained to her that I just left the Visitor Assistance counter and they were unable to locate my name. She waived for me to go over to Visitor Assistance.
I returned to Visitor Assistance counter and was told they could not find my name and that I should go to Qatar Airways counter. So I returned to Qatar Airways counter and asked if there was a way she could look my name so that I could get a print-out. She ignored my request eventually walking away and leaving the counter. I followed her and asked her to please help me. She gave me a mean stare and walked away leaving the area.
At this point, at least an hour had passed and no one returned to the Qatar Airways counter for several hours. A different young lady finally arrived, and I approached the counter and requested a print out. She asked for my passport, looked my name up and told me that my flight was cancelled. I was astonished. I asked her to clarify what she was saying to me that my flight was cancelled. She said that it was cancelled and I missed the flight. I explained that I had to return to the United States today and need instructions to rebook my flight. She ignored my request.
Disappointed and feeling defeated, I went to sit down when an Indian gentleman who spoke great English approached me and asked if he could be of assistance. His name was Mr. Harbhajan S. Gill. Mr. Gill also missed his flight and he stated he had been watching and thought that they were very unprofessional to refuse to help me. With his help, I was able to get an E-Ticket printout and additional information from the same Qatar staff member who previously refused to assist me. She instructed him to have me call Washington, DC at 1-202-719-0922 or 1-877-777-2817 for clearance before the airlines would reissue me a ticket; and that I would be required to pay a penalty for "No Show".
I explained that I did not "No Show" and arrived for the flight but was denied entrance into the airport because I did not have an E-Ticket and could not get assistance from the Qatar staff members to understand I needed an E-Ticket printout to board the plane, and by the time it was understood, I missed my flight. I did not feel that I should be penalized for missing the flight. Mr. Gill informed me that he found this strange because they have access to a passenger printout and my name would appear on the manifest. Yet the Qatar Staff failed to honor my name on a passenger printout as well as assist me so that I could have made my flight in a timely manner.
I immediately did as instructed and called the Washington, DC number to follow up on obtaining a clearance but was informed the office was closed. Next, I was instructed to call the City Office at Kinard Place #43636000 or reservation at #07930616000. I called the reservation number at 07930616000 and was informed that I would have to wait for 7 to 10 days if I wanted to rebook my flight in Economy class or upgrade for 'change of class' but in both cases I would need to get a clearance from Washington, DC. According to the Qatar representative, my options were to upgrade for 'change of class' and pay a $170.00 penalty, $200 no show cost but that the Washington DC office would tell me exactly how much I would have to pay.
At this point, I started contacting my employer, the United States Navy, to see if I could get assistance to pay for these costs and explain that I would not be arriving to work as expected. This experience placed a financial hardship for these unexpected costs. Mr. Gill recommended that we leave the airport, which I agreed. We found a hotel room to leave our luggage and to continue making phone calls to reservation, and Washington, D.C. if I had to stay over the weekend. We also visit local travel agent offices in the village; and fortunately, were able to get tickets the same day from KAILASH TREKAND EXPEDITION PVT LTD. The cost of my ticket was $1,300 American dollars plus taxi. The travel agent was able to get me on a next day flight, Sunday at 4:10 a.m. Because I had to pay for a new ticket, I lost the monies paid for my return flight on Qatar Airlines and would like these costs considered as well.
I would greatly appreciate your consideration to reimburse my travel costs due to unprofessional customer service I received by the India Airport. Please contact me if you can help me or direct me to the office that can. I greatly appreciate any and all your assistance.

We are writing to make a formal complaint to the way we were treated by Qatar Airways on our journey back from Bangladesh. We had confirmed ticket flying from Dhaka Hazrat Shah Jalal International Airport to Manchester Airport via Doha on 16th January 2012 departing at 03.25am as shown on our ticket. We have arrived from Sylhet to catch our flight on time. On our arrival at 12 am in the morning there were no counter open so we waited at the lobby. After an hour we asked some attendant why the counter was not opening, they said they did not know the reason so we kept on waiting.
We enquired again and again but the departure time was already gone so became worried then we were told the flight will now go ahead at 10.40am from Dhaka to Doha so we kept waiting at the lobby. When the counter opened at 8am we went to check in but your check in staff behaved very badly and told us we are not supposed to be on this flight and the fact that this flight was brought forward to 15th January and we have missed our flight.
We told them how can that be possible since we have a confirmed ticket here and we have not been notified of any changes to the flight neither we were asked to re-confirm it ourselves. As a reputable and established airliner we should be told about any changes prior to the flight. They weren't having any of that and they were insisting on us to go to Gulshan office in Dhaka to re–arrange the flight again. We were totally shocked to hear this and both of us are elderly people with very little knowledge of the city we were faced with unthinkable scenario.
We kept asking them why should we have to do that but our plea was ignored and they carried on checking in other passengers while we kept on pleading to them to sort us out but they said nothing can be done. As we had no other option but to leave the airport, we tried for the final time and they said they will see if there were any seats available at the end. We were left shocked and puzzled then on the last minute one of the check in staff decided to check us in and rushed us through immigration to put us on the same flight they said we did not have any booking all this time.
We failed to understand that we were harassed from 12 am till 9am that our flight was cancelled then how did they eventually find seats for us and told us we are on the right flight. We were appalled by this kind of treatment but at least we were on board to our destination. The flight touched down at Doha at 1pm local time and we were told to wait till following morning to take our transit flight to Manchester. We were kept at the terminal for almost 12 hours and should have been taken to the hotel because the duration exceeded the standard transit period. The flight was eventually took off at 1.40am on 17th January local Doha time and landed at Manchester at 6.35am local time.
This was the most disastrous time of our life and we are extremely unhappy about the way we were treated and we have been let down by a Qatar Airways. We would like register our grievance and distree suffered by us. It may be the last time we used Qatar Airways and we would never recommend anyone again.

Subject: ill treatment by the Qatar airways official at the check in counter in Dhaka airport. I and my family have been traveling with Qatar airways for the past couple of years. And we have also travelled with other airlines as well. I have been travelling to Bangladesh from the past 31 years. On 8th of January 2012 I was travelling from Dhaka to Muscat with my family. Our flight was at 10.40am, although we reached the check in counter of Qatar airways at 10 am due to traffic. However when we reached the airport there was a man at the counter in the Qatar airways uniform, whose name badge was not there in his uniform.
He directly refused to check us in and as well as other two passengers. The other two passengers were there before us. With repeated request and pleading he did not let us in. We were still standing there. After 15 minutes the cabin crew arrived including the pilot. I requested the pilot to help us and the pilot asked the Qatar airways official at the counter to let us in as there is still time for boarding and he would manage it. But the Qatar airways staff directly refused. I also spoke to the aviation police and they said they would let us in before other as it was an emergency only if the airlines staff would check us in.
Everyone was ready to help us except the Qatar airways staff. The Qatar airways official told me to go to the Qatar airways office in gulshan and get new tickets for my family. Then I told him what if I cannot afford for the tickets, he said that's not his problem. The Qatar airways staff behaved very rudely. He treated my family with disrespect. When I told him that one of the other passenger's visa was getting expired on the same day he said that it is not his problem. And also before talking to the pilot I had gone to the Qatar airways office situated on the 1st floor of the Dhaka airport but there was only one person name MR.MONI there. MR.MONI also was not wearing a name badge and he was hesitating to tell his name.
And he as unable to tell us the name of the person in the counter. The person in the counter told me that he was the manager but MR.MONI told me that the manager did not report for work that day. So basically all the Qatar airways staff in the airport were playing with us and not helping me at any point. The final option left for me was to go the the Qatar airways office in gulshan. And having no other option in hand I had to purchase ticket of worth 78,000 Bangladeshi taka. When we went to the Qatar airways office they first told us that the manger was not there.The Qatar Airways Country Manager in Dhaka told us that they would take action within 24 hours and contact us. But till now there has been no response from them.
The Qatar airways country manager told me that since we were 20 minutes late on a humanitarian basis they would very well help us check in. I have also reported to the Qatar airways supervisor in Doha international airport and she was extremely sorry about it an asked me to lodge a complain online. My family had to wait on the streets of gulshan for 3 hours. As my wife is a hypertensive patient and has leg problem had to suffer a lot. When my daughter asked the supervisor in Doha whether on an emergency basis they would check in a passenger even 20 minutes before the flight she said YES.
So what does this mean? For what circumstances was my family harassed by the Qatar airways official? Who is to be blamed for this? When I complained to the Qatar airways official in gulshan he told me that he has never received any sort of complain from anybody. Most of the passengers travelling are of the labour class who do not know how to read and write.
Regarding the other two passengers, they reached the airport at 9.20 am, which is on time for check in, but there was no one in the check in counter then. Then at 9.40 am the same official arrived at the counter and refused to check them in. He said they were late. They are totally not in fault then why weren't they allowed to check in. This is really unfair. And with no other option in hand they are forced to pay another 28,000 Bangladeshi taka each. They are poor people and not in fault, they shouldn't be paying for this. And one of them couldn't travel because he couldn't manage the money.

I would like to make complaints for service failures at the Qatar Airlines reservation in BKK and a ground staff at Suvannhabhumi Airport. On January 12, 2012, the whole morning, I made numerous attempts to contact the Qatar Airlines reservation in BKK over the phone to request for a meal request for nuts free and non-beef meals but the line was always busy. For every call, I waited until the line got cutoff by itself. I also called the reservation in Phuket hoping that I could talk to someone but I had the same problem. It was very frustrating for me.
I could not imagine that the line could always be busy for three to four hours consecutively and this kind of situation would have happened at a five-star airline like Qatar Airlines. Finally, I called the sales and marketing office in BKK and, finally, could talk to someone. The staff at the sales said she could not help because she took care only grouped passengers and recommended me to contact the reservation via email. Finally, made a meal request for nuts free and non-beef meals via email at the Qatar Airlines reservation in BKK. The reservation contacted me via email and over the phone.
The problem was the reservation did not give me all important information that I, as a passenger, needed to know. On the phone, the reservation told me to have a doctor fill out the forms and said that this process needed at 48 hours to be done. Then, I told her that it is unlikely that everything would be done within 48 hours, given the time left before the flight. The reservation agreed with what I said but she still hid the most important information to me, that is, the consequence of not having this process done on time. You could refer to the messages I forwarded to you below, the reservation did not inform me that Qatar Airlines would refuse me, if I could not have the process done first.
The result was that I showed up at the airport and had a very unpleasant surprise at the airport. I was refused to get on board. I had planned for this trip for weeks and scheduled my business meetings weeks ahead but everything collapsed and I lost my business because of the uncaring, inconsiderant, and ignorant Qatar reservation in BKK. If the reservation understood, sympathized, and shared needs and feelings of its passengers, this service failure would not have happened.
At the airport, a newly hired staff at the check-in counter asked me to wait for her supervisor. The supervisor was very impolite and (sorry) quite rude to me in informing that I was refused to get on board. She did not clearly explain why I was refused and did not advise what I was supposed to do. She just said that according to the reservation I could be on the plane and I had to contact the reservation. I explained to her that the reservation did not inform me that I could not get on the plane if the process was not done but she responded that it was not her business to know this and it was my own responsibility to fight this with the reservation. LOOK, Customer Relations! If I was informed from the reservation that I would be refused to get on board, would I waste my time and money to show up at the airport?
This supervisor did not show any empathy, understanding, and did not give any advice. I asked her what I was supposed to do. Should I cancel the ticket immediately as the flight would depart soon? Her looks gave me a surprise when I asked her this question. She said that I could cancel the flight now at the other desk with uncaring looks. Ok, Customer Relations, I understand that I am just a passenger who is not important to Qatar Airlines and if I had canceled the ticket, it would not affect the airlines even a bit. Though, I did not think that this would be a way that a five-star airline treated its customers.
When I was talking to other Qatar staff at the airport, there was always a call to that staff and facial expression of the staff would change and the staff would discontinue the conversation with me. I am suspecting that the staff got a call from this supervisor to stop talking to me. These staff agreed with me that it was the reservation's fault for not informing me all the necessary information. If I was told, this ridiculous would not have happened.
I also much want to complain this supervisor about her impolite and abusive behaviors. This supervisor was 150-155 cm tall, chubby, very tanned skin tone, big eyes, and lots of big teeth. I was responding to her from 1900-2000, approximately.

The following are the facts pertaining to my bad experience with Qatar Airways. I complained immediately but they have refused to offer me any compensation.
1. I purchased a ticket from Expedia for a round trip from Denver to Colombo, based on a United reservation. My departure was Friday Nov.11 and my return Nov. 21.
2. My departure was from Denver through the Continental desk on Nov. 21, and they ticketed my bag straight to Colombo, where I collected it.
3. On my return I checked in at the Qatar desk at Colombo. The desk agent stated that he could not ticket my bag to Denver as his computer only displayed Washington IAD as my destination. I showed him my itinerary and explained to him that my booking was to Denver and that my baggage had been ticketed to Colombo from Denver. But he stated that he could only check my bags to Washington IAD. I was aware that I had to clear customs and immigration at IAD and would have to collect my bag at IAD, but like other airlines wanted Qatar to tag my bag to Denver. Their refusal or inability to tag my bag to Denver, shows either that Qatar does not possess a computer booking system operated by ordinary airlines, or that their gate agents are terribly inefficient.
4. My check in at Colombo on Nov. 21 was completed 2.5 hours before departure. The first leg of my journey was Colombo to Doha, and no reason has been offered as to why my baggage did not make the plane from Colombo to Doha.
5. I connected at Doha for my flight to IAD. At the Qatar desk I explained to the agent that my bag should have been checked to Denver not to IAD and asked her if she could change that tagging. She said she could not and that her computer showed my flying only to IAD. I gave her my itinerary and explained that is not the case, but she said I would need to collect my bag at IAD and re-check it to Denver. At no stage was it ever mentioned to me either at the desk or by way of announcement that my bag was missing or delayed in Colombo.
6. The flight from Doha was delayed by nearly an hour and arrived in IAD only at around 4:00 pm. This was too late for my scheduled connecting flight to Denver, on United 407 at 4:10 pm
7. After standing around the baggage carousel for nearly an hour there was an announcement through the public address system asking me to report to the Qatar desk. I did so and was informed that my bag has not arrive at IAD. The desk agent informed me, along with a number of others, that our baggage was delayed in Colombo and would only arrive the next day. They told me that I was informed of my baggage delay in Doha. I protested and denied any such notification. They were deaf to what I stated, and seemed clueless about my connection to Denver and were very unhelpful.
8. I had to participate and speak at a conference in Denver the following morning and needed to have access to my clothes. My bag was delayed entirely due to the fault of Qatar, and the least they should do is to offer me compensation (like other airlines do) to purchase some clothing. They have refused to do so.
9. Moreover, I had missed my scheduled connection that arrived in Denver at 6:07. The next flight to Denver departed after 10:00 pm and arrived in Denver well past midnight. My final destination was Boulder, and there was no bus or Super Shuttle running to Boulder at that time. I had to take a taxi that cost $100.00. It also left me physically shattered and emotionally exhausted following upon nearly 48 hours of flying, and the non arrival of my bag.
10. The desk at IAD, and Consumer Relation to whom I complained , have been totally unhelpful and refused to pay me compensation for the following actions attributable to the fault of Qatar:
a. Cost of dinner on the night of Nov. 21. My connecting flight did not leave till after 10:00 pm.
b. Purchase of clothing. My bag arrived only on the 23rd. Two days after my arrival.
c. Taxi fare to Boulder. There was no public transport because of the late hour.
d. Consumer Relations have denied all my claims to compensation.
I am a GOLD flying club member of Qatar Airways, inspite of this if you complain to them about missing luggage or anything all they do is give you the run around of how they are enquiring etc, and after some time stop emailing you back, so you get frustated and leave them. I travelled on Qatar Airways from Karachi to London, upon reaching London my locks were broken and my laptop was missing, on complaining they said they will enquire etc, on my return flight to Karachi and the same thing happened again , and I am still waiting for their Majesty's response to my complaint.

I was traveling from New York to Doha on Qatar Airways Flight No.QR 84 ON NOVEMBER 14,2011(Seat No 06K.I accidentally disembarked from the aircraft when it landed in Doha forgetting about my 2 hand phones.The hand phones were kept in the side pockets of any of the four seats that I was sharing with my family members. However while I was going through screening of body and pocket belongings for metal and sharpening objects I remembered that my hand phones have been misplaced which was immediately reported to the Airline officials.It was hardly 5-10 minutes after I have departed from the Aircraft.
Upon subsequent search one of the handset a Nokia model could be traced back but surprisingly the other Hand Phone a Samsung S11 Galaxy which was a relatively brand new of the two could not be found. In view of the above context I should like to request the concerned authority to investigate into the matter and make the person ,who searched and found one of the two sets,explain how it is possible that one of the Hand phone could be traced but the other remains unaccounted for.Logically speaking since both were kept at the same place therefore either either both should have gone missing or be found.
It would be utmost appreciated if a thorough investigation is conducted and the outcome is convoyed to me.

I wanted to compalint about my last travel with Qatar Airways from Dubai to London (Flight # QR 0011 FROM Doha to London) , Where I traveled this time during last Eid Holiday (30/08/2011 and return on 02/09/2011) with my family (Wife and 2 Children) and after a long trip we were surprised that our baggage did not arrive to London and we were informed that it was delayed in Doha and will arrive with the next flight arriving London at 6:00 PM same day (30/09/2011) and they will be delivering the Baggage to us in our Hotel in Central London.
Unfortuanatly that was the only Baggage with us for the whole family as it was only a 3 day trip and the baggage was not delivered to us as promissed by the Qatar Airways representative who filed our complaint in London Heathrow Airport and that caused a lot of inconvience for the whole family specifically i had 2 kids with me (3 years old and 8 years old)who spent 2 nights with the same clothes considering the cold weather in London compared to that of Dubai and i was obliged to buy some additional clothes for them for All of us until the baggage was recieved only one day before our departure date spoiling our short trip becouse of an irresponsible and poor service with such an Air line company that was supposed to be reliable and at least meeting our expectation.
Apprecaite your consideration for the same and to provide me with your feedback.

I was originally booked on the 30th Flight from Bangalore to Houston via Doha, The airlines rescheduled my tickets for 31st May without informing me. When I called Qatar customer service they blamed me for not updating my telephone number when I booked my tickets. I questioned them saying iam a privileged member & they have all my details for which they had no answer. The reason for rescheduling my tickets was that the airlines had scheduled delay of flight & they knew I would miss my flight in Doha & they need to spend lot of money, instead they rescheduled my flight for 24 hours late take off from Bangalore.
when I came to know about this I requested them to route my ticket Via Chennai or Mumbai so that I could still reach USA on schedule for which they asked me to pay extra money & also buy my own tickets from Bangalore. Instead of compensating for my delay they made me feel that I was at fault & the customer service was so rude mentioning I need to keep calling them since they have only inbound calls & no outbound calls. They refused to even connect me to the supervisor or the manager. I have decided not to again travel with Qatar, very bad service

I had been come from Dhaka to Doha by Qatar Airways Flt No-QR-343 on 16 December 2010 and subsequently Come from Doha to DME by Flt No.QR-868 on 17 Dec 2010 (Economy class Seat no 25B). At Doha Air port I rest in quite room. My mobile phone kept in my pocket. Somehow my mob set is fallen in quite room. When I onboard in flight NO QR-868 I touched in my pocket and did not found my mob set. At once I told a cabin crew about my mob set left in quite room. He then told me that instant he announced on line and told me that if mobile set bring to come to helicopter, the flight was become late.
He assured me that mobe phone set sent by the airways authority to my present address in Moscow. But till now I am not yet get my mob phone set. The airways authority is highly appreciated if my mob phone set send at the under mentioned address. Mob set Name: Symphony, Model No A-88, Made in china. Please let me know about my mob phone set.
Sincerely Yours
Luthfur Rahman
Addressed
Mohammad Luthfur Rahman
Bangladesh Embassy
Moscow, Russia
6, Zemledelchesky pereulok
Moscow , 119121

وصلت على الرحله القادمه من دبي رقم111في يوم 14-5-2011الى مطار الدوحه في تمام الساعة20-3مساءآوتم انزالنافي مطارالدوحه بعدانزال الدرجه الاولى وركبناالباص حتى اوصلناالى الصاله في تمام الساعة 35-3وعند وصولناالى باب المغادره اخبرنا الموضف اناباب الطائره قداغلق ولايمكنكم الطلوع عليهامع العلم اخبرتنا موظفة الخطوط القطريه في مطاردبي انا انتضاركم في المطارلمدة 45دقيقة وعندالرجوع الى سوبرفايزرعلى الخطوط القطريه من الجنسية الهنديةلم اطلع على اسمه فطلبت منه اراحتنا واقامتنا في فندق على حساب الخطوط رفض بدون ان يقنعني عن السبب وطلب مني الانتضارفي المطارحتى الرحلةالي بعدها في تمام الساعه00-2بعدمنتصف الليل فضطريت ان استريح في قاعة oryx lounge بمبلغ وقدره 280 ريالآ قطريآرقم الايصال لرجوع والتاكد من كلامي 59375 فواسفاه من هذي المعامله من الخطوط القطريه علمآ طلبت المديرالمناوب في المطارمامن مستجيب للاسف فتمنى ان يحاسب كل من كان متسبب في التاخير وانصافي وارفع بشكاوي دوليآ لاكي تتم مراقبة الخطوط القطريه ومحاسبتها.وشكرآ على اهتمامكم.
Arabic to English translation
Arrived on the next flight from Dubai No. 111 on 14.5.2011 to the airport at 20-3 Madsaautam Anzalnavi Mtaraldoha Baadanzal first class Rkpnaalbas even Aouselnaaly hall at 35-3 and when Solnaaly door Departure Let us know Modv Anabab plane Kdaglq and Can you come up with Alihama science told us employee fonts 's Country in Mtardbe I Antdharkm in Almtarlmdp 45 minutes Andalrjua to Soparvaiseraly diagonal lines of nationality Alhendeplm look at his name I asked him Araanna and our stay in a hotel at the expense of fonts rejected without sway me why and asked me Alantdharvi Almtarany Rahlpali then at 00-2 Badmentcef night Vdatrit to relax in Hall oryx lounge in the amount of $ 280 SAR Qatriano. receipt to come back and make sure my words 59 375 Vosvah of these are the treatment of diagonal lines note requested Madiralmnob in Almtarmamn responsive Sorry hoped that hold all of the emitter of the delay and equitable relief and lift the complaints internationally Lucky is monitored Qatar Airways and accountability. and thank you for Your attention.

Qatar Airways a 5-star airline? What a joke!! First, their online booking program rejects my credit card; then I get my credit card company on the line to talk to one of their agents becasue the card should not have been declined. We try a 3-way conference call on their 877-777-2827 customer service number and after 15 minutes of waiting with the recording saying that "your call is important to us" we finaly get through only to get a pre-recorded message from the phone company saying "you need additional digits to complete the call". A 5-star airline? Somebody should sue Qatar Airways for false advertising! At the very least, they should be less presumptuous in their tacky ads. They are at 3-star airline… at best. Five stars? What a joke!

Dear Qatar Airways, sir, ur crew ID 30372 Diniz Natasha, from Goa-INDIA, had come to Goa on 27th of feb and she was supose to fly back to DOHA on 3rd of march, as she havin a flight to Thailand. But she did not come to Doha on 3rd, she came to Doha on 6th. Sir when i inquired and asked her she told me that from Goa only she gave a call in rosterin deptartment and reported sick. On top of all this she is sayin its easy to fool this airlines n even she say that she care a f*** for dis job at Qatar Airways.

My name is smitha jolly. my mum was traveled in qatar airways on 1st of feb 2010 from cochin to london. as she is 62 yrs old and she is having problems with her legs we have put request for wheel chair and its been granted in the ticket. the flight number is QR 011,QR 265. From cochin the airport staff were very helpful, but when she reached in qatar she didnt get wheelchair. the air crew told her that there is no staff available and t hey have told her to wait 30 minutes.
She have told them that the connection flight will depart in an hr so that she need to reach the gate ASAP. But no one came to help her. she have seek other passengers help to reach the gate. she has suffered a lot there. Qatar air have given her mental and physical stress. the same thing happened in london also. the flight arrived at LHR at 12:49 hrs and she came out at 14;20 hrs. she didnt get a wheelchair their also. with her painful leg she walked all her way out.as that was her first flight journey she suffered a lot and lot. can u give me an explanation why this happen.
we choose qatar airways because we thought her journey will be safe. but….i need an explanation about this. my mum is in too much pain now. shameful on qatar airways…

It amazes me how much Qatar Airways spends on advertising an image of a 5 star airline, yet it doesn't train or hire trained employees that are of high caliber. Their ground staff are a bunch of incompetent brainless robots! As far as Qatar Airways is concerned, a passenger is a nuisance; Unfortunately, no kind-hearted employee was willing to go beyond their presumed call of duty. Qatar Airways is not even a One star airline, its a worthless airline!

I was very dismayed of Qatar Airways regarding their Customer Service. I came there to clarify something not to be answered back unprofessionally (as what I figure it out) by one of their staffs. Hey, upon hearing your lines – I straight away call one of my friends over my mobile in front of you – the bottom line is, I was not even satisfied of your answer how and why did Qatar Airways double my friends miles unlike mine. It's how you deal with your customers and FYI regardless of the miles that I earned – I AM STILL YOUR CUSTOMER – bear that in you mind.

Mashhour Asad
from Doha, DA
Qatar Airways has a serious problem, the lack of qualified maintenance engineers plus the unprofessional staff; I had the same problem in two weeks. In Amman Jordan QR 401 on 9 April 2015, they dumped all passengers in the airplane and they knew that there was a problem that took more than three hours. As a result I was late to work.
My next flight was on 30 April 2015 to Dhabi QR 1030. They did the same thing but more than two and half hours with no explanation or justification for the delay. They forced us not to leave the airplane as a result I missed the wedding in Dubai that I have travelled for.
I all cases no manager or responsible person, nobody says the truth and unprofessional staff and not implementing the travel regulations. Finally this not or close to a one star airline.

Abdulaziz AlSedais
from Riyadh, 01
I was in flight from Riyadh to Doha then Algeri on March 22 2015 QR 1167. Unfortunately due to weather problem the flight diverted to Bahrain stayed in the air craft for 5:30 hours then finally left to Doha. In Doha we missed our flight to Algeria and we tried very hard with Qatar air to provide accommodation to flay the next day to Algeria. Qatar air failed to provide such a accommodation, and we had to do it on our own. My question to you can I provide you with full documentation of the expense so I can be reimbursed for it.

Bimales Panda
from Plano, TX
Complaint: Booked seat differs from alloted seat at ccu airport
My Airline reservation code is ZKEENQ ( QR ) & Reservation code is IOGHBA . I travelled from CCU, Kolkta to DFW, Tx. On 15th April' 15. Your Kolkata office alloted us perfect seat No 21A & C but our 2nd part of the journey for 16 hrs duration we were separated by wrong allotment of seat no. 24E & 24J instead of 33A & 33C. For which we requested to cabin staff, but they did not help me saying they are helpless. We are senior citizen aged 68 and 60yrs and assisted wheel chairs. So you may feel the amount of difficulties we have suffered during our journey. It's a gross negligence of services which is not expected from a globally reputed Airlines like Qatar. I shall be happy with your clarification for my sufferings during our journey.

Dr. Abdelrahman Yousri Abdelrahman
from Doha, DA
I bought a first class ticket to travel from Doha to Alexandria (Bourg Al-Arab) last year on 1st June 2014, and return from Alexandria (Bourg Al-Arab)to Doha on 15th August 2014. Ticket Number is [157-2341893586] and Booking Reference [54UWTX]. For some reason, that is to attend a conference in Tunisia, I canceled the reservation from Doha on 1st June, and I travelled from Tunisia to Alexandria using another airline. On my journey back to Doha, I approached Qatar Airways in Alexandria ( located at Hilton Green Plaza Hotel- Tel: 00203 4204033). I showed them my ticket no.[157-2341893586] and they booked a seat for me on 15th August 2014 with new Booking Reference[ Y4UG66].
My complaint is this: I went to Qatar Airways Office at (Recreation Center, Qatar Foundation wherefrom I bought the ticket) asking for either reactivating the part of my ticket which I have not used or refunding me of this part. I got a negative reply; You cannot get either one! I contacted the main office in Doha and I got same reply because they say that I travelled out of journey sequence! Now if this is true why they made for me a new booking reference from Alexandria by same ticket? Whey they did not advise me to get a refund of the ticket ( the ticket is good for one year)and pay for a new ticket for the return journey? How this can happen while I followed all normal procedures: Paying a 1st class ticket in cash- Cancelling the outward journey in advance and asking your office in Alexandria before getting the new booking Whether or not my ticket can be used?

Abdelrahman Yousri Abdelrahman
from Doha, DA
I bought a first class ticket to travel from Doha to Alexandria (Bourg Al-Arab) last year on 1st June 2014, and return from Alexandria (Bourg Al-Arab)to Doha on 15th August 2014. Ticket Number is [157-2341893586] and Booking Reference [54UWTX]. For some reason, that is to attend a conference in Tunisia, I canceled the reservation from Doha on 1st June, and I travelled from Tunisia to Alexandria using another airline. On my journey back to Doha, I approached Qatar Airways in Alexandria ( located at Hilton Green Plaza Hotel- Tel: 00203 4204033). I showed them my ticket no.[157-2341893586] and they booked a seat for me on 15th August 2014 with new Booking Reference[ Y4UG66].
My complaint is this: I went to Qatar Airways Office at (Recreation Center, Qatar Foundation wherefrom I bought the ticket) asking for either reactivating the part of my ticket which I have not used or refunding me of this part. I got a negative reply; You cannot get either one! I contacted the main office in Doha and I got same reply because they say that I travelled out of journey sequence! Now if this is true why they made for me a new booking reference from Alexandria by same ticket? Whey they did not advise me to get a refund of the ticket ( the ticket is good for one year)and pay for a new ticket for the return journey? How this can happen while I followed all normal procedures: Paying a 1st class ticket in cash- Cancelling the outward journey in advance and asking your office in Alexandria before getting the new booking Whether or not my ticket can be used?

Dear Sir/Ma, Complaints - Menu Served. The MD of my company travelled on Qatar Airlines from Lagos, Nigeria to Guangzhou, China on Wednesday, 25th February, 2015. She returned from there to Lagos, Nigeria as shown below: On this last trip to Lagos, Nigeria she was served a menu - a menu that looks like spaghetti and this gave her a very long, frustrating problem. She developed rashes on her skin and this disturbed her for days. Please we need to know the type of food served and why it gave her so much health issues. She had to go to the hospital and was given medication before this subsided. We had held Qatar Airways in high esteem and this type of problem is unexpected and this is a source of worry. I hope your Airline will attend to this and reply this message. I look forward to your prompt reply.

Simon Stanley Njowoka
from Bangalore, KA
It was 23.03.2015 when I Checked in my luggage at DAR Airport to Bengaluru.Unfortunately after arriving at Bengalure I detected that my Mobile Phone was not in my bag,I didn't believe my eyes.The only thing which make me unhappy is that I'm now missing my lines which were in that phone.I'm taking another flight QR 573 tommorow from Bengalure to Doha then DAR.I wish to get more information on this otherwise it is a shame to the company and may Be I will take further action.

I was told that I could stop over in Doha for one night on my way back to London provided I leave within 24 hours and one change is free Now they tell me that They don't have seats in my category to be able to do this being busy period. I have no way of knowing in the absence of transparency if it is true It seems they want to not convert my seat into another category for me to utilize the facilities they dangled in front of me when I bought the ticket
This makes a mockery of the provisions stated a no one can use them s the airlines are always busy.

Kenneth Schunken
from Baku, BA
Based on visa problems my girlfriend could not board her flight to Doha while their own website said it was NOT a problem. The airliner was just afraid of getting a fine. I decided not to leave my girlfriend behind of course and lost 1100 euro!! I send an email, but NO response!!

Shahzia Muquadam
from Mumbai, MH
This is to bring you in notice that there is a person who is working as a (ATS) or a (Flight Parking Executive) on a International airport. Who is only 6th standard pass and he have submitted Graduate fake certificate's. and that also of a fake University, He mean to say that he had bribe 10.000/- Q'Rival to One of a big officer who interviewed him and a senior of officer too, Please look in to this matter. As a well qualified and a needy person are left behind. The accused Name is : IBRAHIM MOHAMMED ALI SARGURUH. (2) OLD Passport no :B2910418. (3) Date of issue: 19/10/2000. (4) Date of expiry : 18/10/2010. (5) Indian

Me and my husband flew out from london heathrow with quatar on 17/11/12 with quatar airways. on arriving at heathrow we were told the flight which should have been 0755 was delayed until 10.30 am. At 10.15 we went to try and find representatives at desk and could not find any. i went down to the quatar lounge and asked member of staff who said flight would be taken off at 10.30. I and a lot of other customers were saying this was not possible as we had not been called and I was only trying to find out as I had medication in my case that I would need if we had missed connecting flight. I was told no mam you wont miss connecting flight. Not long after this we were called to board. I asked again would we be missing connecting flight to be told no it would be fine. On arriving in doha we were told we had missed connecting flight and they would be taking us to a hotel until the following day. By this time I was really worrying so I spoke to a representative and explained I really need one of our cases as it had my medication in it.
She took my details and said it would be sent to hotel. I also no that another ouple on our flight asked for their luggage also for medication reasons. On arrival at hotel I kept going to reception to ask if my case had arrived . The lady on reception kept calling yourselves to be told my luggage was on its way. At 3am the following morning the other couples cases arrived but not mine. By now I was getting stressed and in alot of pain. I tried my hardest to get to sleep but could not. At 8am i went to check for luggage which had still not arrived. At 11am the lady on reception phoned again for me.
She told me if I got my passport I could go to airport . They would send me with there driver. My husband and myself went to collect our passports and when we came back down we were told we could not go to airport to collect cases until 6pm that evening. We were leaving hotel at 6.30 that evening to catch our flight. I have never been so upset and in pain . I can accept flights have delays . What I can not accept is all the false information we were given . When we finally arrived in goa I spent the first 3 days of my holiday in bed recovering . I feel like my holiday was ruined yet I only gave your representatives all the correct details.

I arrived at JFk early Saturday morning, around 6 am. The plan was to beat out the Hurricane that was soon to hit NYC on Sunday. Now, being that I was coming from Virginia, ensuring a spot on the plane was of great importance. Before I left the Hampton Roads area I placed a call to the customer service center to ensure that everything was in place for take off. I was assured that everything was fine, and that no changes were on the rise. When I get to JFk, several hours later, the airport shuts down and everyone is told they would have to leave.
Fast Forward to Saturday. Now, I call into the company to ask about re-booking my flight. My past flight QR 84 from Jfk-Doha and then Doha- Guangzhou CHina has been canceled, due to the storm. The Operator sets me up automatically for Tuesday, as-what she called it-an "Insurance Policy". She never stated that there was a flight leaving out on Monday at all. After sitting on the phone for at least 45 minutes a pop, due to the high influx of calls, I decided to find out if I could change my flight from the final destination to Shanghai, instead.
I kept being told to call back in two hours to find out what the rate office had to say. 72 hours later and 3 operators too much, I was told that there is no way possible I could change anything. And, that the event wasn't there fault. I pleaded with the operators, informing them that I had been sleeping on the floor in the forth terminal and I would really prefer not leaving on Tuesday, being that I have spent well over three days sprawled on the floor, already.
One operator told me she changed my flight to Shanghai, and that she had sent the itinerary to my email. When I checked, see set me up for the same flight she set me up for from the beginning. As of now, I am still in JFk, awaiting for a flight that does not leave until Tuesday night at 11pm. This was my first time ever flying Qatar airways. I was excited about my flight in. The service was nice and the people were polite. However, due to lack of compassion for customers, I am going to check out Emirates, or some other airlines.
I just couldn't believe that after talking to 4 different operators, all they could tell me is, "It's not combinable! We can't do anything! THe rate office doesn't talk to customers...oh, and the best one.....I will have to charge you to change your booking, because we already rebooked you for Tuesday. I guess that if I was First class or Business class, I would of had more luck. I was in economy. Those in economy class just aren't worth the time!. Thank you Qatar airways for 'Portraying" to be five star, however, lacking 5 star customer service.

Dear Sir, Madam, The flight mentioned in this complaint title had A major AC malfunction, putting some passengers in unacceptable flight conditions for 4:45 hours. Once in the air, the crew managed to turn the AC on. Causing a condensation smoke in the middle of the cabin.
The crew finally turned the AC off in the middle of the cabin leaving us - row/seats 20A to 22B (group booking from the agency Migrator Sa, Switzerland) - with NO AC during the entire flight.
A compensation of any kind would be greatly appreciated.

Martha janse van Rensburg
I missed flight QR 582(gate 10) on 1 December 2012 from Doha to Cape Town,because of late departure from Heathrow.They rebooked me for the next day on QR 584 from Doha to Johannesburg. They arranged with South African Airways for me for a flight to Cape Town.South African Airways charged me R250.00 for my extra bag. They tell me to ask you to refund me the R250.00,because there policy differs from Qatar airways and i was only aloud 1 bag.Can you please refund me for the baggage I am also very dissapointed the way the ground staff at Johannesburg airport treat me when i get there. They told me that Qatar airways did not make proper arrangements with them.

Dear sir/madam, This is Arul Balu, I was travelled on 26th March from Mumbai to Pempa (Mozambique) via. Doha.(QR201,QR532). When I get down Pempa airport I checked my check in baggage not yet arrived. Airport people said make a complaint about your luggage to airlines. I tried to call Qatar airways to doha or Mumbai nobody responding my phone. I made file a complaint.
Up to now I suffered without any clothes because of my lost luggage. Then I purchased some clothes from Pemba for certain amount (which I having dollar in my hand).Still I am suffering in my working place without any converall,and shoes. I would like to draw your attention that I had made this booking on Qatar Airlines due to the known reputation of Qatar Airlines w.r.t the service, being on-time and best airline.
Before I feel very happy because I going to travel no.1 airways as Qatar airways. Because of me lot of my friends travelling in Qatar airways because I recommended them for this airline. Now I fed up and worrying to travel with Qatar airways because of my bad experience with Qatar airways.
Because this is not first time its happened with me. Last time February 15, I travelled from Dar es sallam to doha then doha to Mumbai. In Dar es salaam to doha flight cancelled for due to some mechanical problem. That day I suffered lot. That time who was in charge over there (in Dar es Salaam airport) to take us to hotel. That guy not to help me. When he wants to send me to the hotel in Dar es Salaam the dar-es-salaam airport people asked me to take transit visa. I said its not my mistake the airlines should provide me for transit visa and hotel.
Then I asked the guy that time who was in charge in Qatar airways. He simply said I don't have any money if u want to stay in hotel you should pay and I will repay money tomorrow otherwise you have to sleep in dar es salaam airport. I am not expect this type of answer from him. And also next day February (16th)my domestic flight also I missed. Then I ask the guy try to rebook me on 17th. He doesn't pay attention what I said .Finally I paid the amount and stayed in hotel for a while (8 hours) and also I make a call to India to rebook my domestic flight myself. Next day when they called me for the flight. I showed him the voucher of the visa. He is trying to escape from me with this matter.
Now again I affected with my luggage lost. In effect due to delay of my luggage its affected me lot with physical discomfort, mental agony. Now I don't want to wait for my luggage and I need fair amount of compensation for my luggage and also including compensation amount for how much I spent to purchase a material in Pempa. Pls as soon as to do the needful. My Privileged Membership number is 414911604.

We were travelling from Bali to Singapore on 30th of May 2013. We have requsted for vegetarian meals. According to our religion Jainism we cant touch non vegetarian food. We had requsted all the way vegetarian food. They gave us non vegetarian food. on the food it was written veg meals. My wife saw the food and doubted and told me something is fishy. But I told her that how can . This airline is no one in the world can,t make this kind of grave mistake and i eat one spoon of the food. since my wife was insisting we called the aircrew. one punjabi girl came and refused to accept that by mistake they gave us wrong food. still they were telling no it is correct food.
But since my wife did not eat anything we called the supervisor. Mr Gaurav Sharma flight supervisor that day came and told us oh it is a grave mistake. He told us that yes it was non vegetarian food and apologised to us. We told us we take this grave mistake seriously. As i have eaten the food i am feeling guilty of that. It has caused me lot pain and depression. Gaurav told us that he will take this complain to the higher authority and within 2 weeks we will get the reply. He given us surity that the action will be taken
Very sorry say today after 3 months we have not got any reply. We did not expect this kind of behaviour from the airline which is top airline in the world. We want to take this matter to media if we dont receive any reply asap. We need earnest rteply so that we in future take the same airline and appreciate the action. Waiting for an early and urgent reply.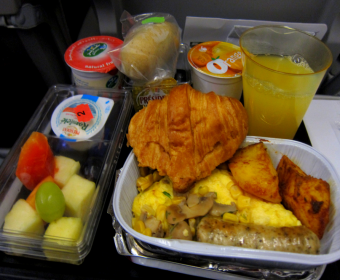 I had a number of problems on a flight from UK to Bangkok by Qatar Airlines. 1. The airport staff in Manchester were rude and unhelpful; I guess they were stressed out but the supervisor was too busy to even speak to us on the telephone when we checked in. 2. My family were 2.5 kg overweight (10kg in total) for which we were charged 433 UK Pounds. 3. I find this charge would have been expected on a budget airline, but not on one so called a 5 Star airline; as an expat I have often travelled with a few kg extra and never had a problem. 4. Fly by EMIRATES they are excellent, and they also offer a much bigger baggage allowance,
5. On the flight from UK to Qatar, the seat was quite dirty, tons of dirt and stuff shoved in the magazine rack, dirty seats. I suspect that UK ground staff are too expensive so they do all the cleaning in Qatar or in cheaper countries. 6. I complained to Qatar Airlines, several times didnt get a reply when I did it was not helpful. 7. Dont fly by Qatar Airlines, there are much better companies out there.

I purchased a ticket travelling from Barcelona to Melbourne with Qatar airways because of their supposedly good reputation. I bought it at a considerablely higher cost than normal solely because of the 1 hour transfer waiting time at Doha. The flight left Barcelona one hour late which resulted in me missing the transfer at Doha. Knowing that the flight was arriving late, I asked the flight attendents for advice. They showed no interest in helping me and reluctantly told me to ask for advice once we landed. Once landed, I ran straight to the departure gate for the Doha- Melbourne leg only to see the gate had closed 10 minutes previously.
An airport security guard directed me to the Qatar Airways transfer desk, where I waited 4 hours until I was allocated a hotel room where subsequently there were major construction works going on right outside my room. Needless to say I did not sleep. When I purshased the ticket I reserved an emergency exit seat for the Doha-Melbourne leg because of the 13 hour flight duration. But when I was allocated a seat the following day for the replacement flight I was given a normal seat without extra leg room.
What´s more I was seated along side a man who was drunk even before the plane had taken off. It was visibly clear the man was drunk but the flight attendents continued to serve him alcohol whenever he requested it.. After seven hours he was so drunk he laid down on the floor between the rows literally beneath my feet for the remaining five hours. When I directed this to the attention of the flight attendents they did absolutely nothing. Not only was this the worst flight I have ever experienced it also resulted in me missing xmas day with my family, which was terribly upsetting. I hope to receive an immediate response from Qatar Airways informing me on how I am to be compensated for this maltreatment and totally unprofessional service. If I don´t recieve an immediate response with suitable compensation I will leave the manner in the hands of my lawyers.

I am a Qatar Gold member who has been extremely loyal to your airline for a few years now. I am currently experiencing a huge problem at guangzhou international airport. I departed south africa with goods to be returned to china. All went well up until landing back home in south africa where my goods has not arrived with me. I am now told that the goods in my boxes are illegal and not allowed on a commercial airline. I would of expected the airline to have told me in guangzhou already that my boxes where being de boarded as I was sitting in the lounge for many hours waiting for the flight. I checked in 3 boxes and 1 bag where by all the boxes and the bag had the exact same goods inside. On my arrival to south africa only 1 box and the 1 bag came off the conveyor belt. I can't understand as to why they allowed those baggages and not the others.
I am in contact with Tracy lee noah from Qatar Airways Baggase Services, who agrees with me that nothing other than 25 cell phone batteries are illegal in my boxes. I am now left with the dilemma of getting people in china to collect my boxes and having to pay my own courier to south africa. Ie: goods inside my boxes are - Surveillance cameras - Window tint - Miniature camcorder - Balast to control lights And please note I left south africa with these goods I am deeply disappointed in the outcome of this matter as Qatar airways are leaving me with the problem and the expense to bring back my goods I left with from guangzhou on the same airline. Tuesday coming 22 November will be two weeks and thus the only way to sort out this problem is for me to pay a courier company too get my boxes home. I am awaiting a reply from somebody to advise on the status of my goods. I have been calling the airport office who's hours are 12h00 - 16h00 however there is still no reply!

I got to fly on QR from London to Doha on flight 012 on Sep. 21, 2012. During the flight whenever my neighber seat asked for bear the crew gave a complete can or bottle and a glass to fill three or more times. For me I requested coke so the crew gave me only a glass filled with less than 100 ml. I asked the crew member whom I doubt she could understand english, which is more expensive a can of coke or bear? And why is the discrimination in treatment of passengers giving or debriving their orders. Surprosingly the crew replied that she has frank instructions to do so! I did not want to make an issue during the flight and I have all the right not to tolerate stupidity.... And i here by questioning QA authorities "are you supporting your cabin crew discrimintivey treat" and why not the reverse happenning although this later has so many reasons to support economically, behaviourwise and with good rational. Thank you toleraing me and my tough upraisal.

Dear Qatar Team, I had filed a complaint regarding my lost baggage. I went to the US last week and it was the first time I was travelling by Qatar Airways. It was a Karachi-Doha-NewYork flight and back ( JFK to Doha QR 84, Doha to Karachi QR 318) The experience was very disappointing since when i reached back to Karachi, I could not find one of my suitcases. The officials were not sure whether its at JFK or Doha. This was the first time my luggage was lost so I got really disturbed because my bag had all my important items and all the expensive shopping I had done in the USA in it. I filed my complaint and went home. It was comforting for me to see on your website that the recovery time for the lost luggage is just 24 hours and I filed a complain accordingly. However, not only was there no response from your officials for the next 3 days (72 hours), nobody even picked the numbers they had provided me to inquire at about my luggage. Finally, I got through them after three days and I was told them they have not heard about my luggage yet and will revert.
After 4 days, I was finally informed that my luggage has arrived from Doha and I should come collect it tomorrow. i went to collect it but for further disappointment, the suitcase was NOT mine. It was somebody else's. and they still have no clue about mine. its been 7 days now, my suitcase had a lot of my important stuff in it, and i am very very upset. nobody from Qatar Pakistan is helping and I really need you to look into this matter urgently. Working in a service industry, what matters most is how happy and satisfied a customer feels with your service. Starting from a ride from newyork during which all the televisions on the aircraft were non functional (mind you, an 11 hour journey without a Television is highly frustrating) and ending with no baggage at Karachi, the way the entire matter was handled was pathetic. Thoroughly disappointed in the service, I do not think I would travel by Qatar airways ever again or recommend anyone to do so. Just thought that a global reputed airline like yours would treat customers in a much better way.

Hi, personnel staff manager ; As aug 27/13 6:00pm we went through the check in at Khartoum Air Port we have been faced by computer sys failure we stood in line for more than 2:30 with my wife & all my kids waiting to get boarding passes for sure caused flight delays , the special meal for my son Muneeb whom is suffering from severe allergies reaction to nuts, eggs & milk wasn't provided becaused of the computer failure even though services on the plane was great. Arriving in Doha again iwas business class passenger 45 mins waiting at the transfer desk helpless trying to reunite with my family which I've lost for more than 2 hours asking some info to the ground staff without any answers most of the times and getting help from passengers unfortunately . Finally we ended up at the arrival terminal sitting & waiting more than an hour to get in & go to a hotel , 5:00 am we've checked into our rooms & also ireally had to be fair for all the staff in Safir Hotel they re indeed took care of us & we really thanks full to all of them again.
Boarding to flight 927 to Montreal again the mystery started my children they had to line up I've asked one the staff they have the priority to board first totally ignored me as well as my self to be gone through the long line as business class passenger which is really made upset again after we've arrived in Montreal we missed our flight to Ottawa one bag made to ottawa one carry on lost the rest 4 totally been damaged they couldn't get us in any flight to Ottawa & after long argument & hot disscussion funny decision was made to be taken by bus to Ottawa & reached home 1:00 am next day, &again we give the best credit to all qatar flight 927 staff for their excellent services. As a lot of passengers know that Qatar airways is one of best airlines & we hope u keep your reputation by reaching top in rank. Best regards.

My wife was returning to Amman, Jordan from Peshawar through QR 347 on 14 January at Peshawar Airport. My wife has a special multiple entry visa emborsed on her passport from the Foreign Affairs Ministry of Jordan because I have a full diplomatic status in Jordan being the country head of United Nations. She was refused boarding because the staff on the check-in counter could not read Arabic and misread the date of visa being granted (2-8-2011) as the date of expiry of the visa whereas it was clearly written in Arabic that the visa is valid for one year.
My wife had to go through severe mental stress because my children are alone in Amman (I am currently in Baghdad) and we planned as such that the day I leave for Baghdad, my wife will arrive in Amman to take care of my children. Because of this sheer negligence my children have to go through exemplary mental stress and I am planning to sue Qatar Airways through the UN system. My wife will be returning now on 19 Jan (I had to pay the penalty for pushing her date of return to 19 Jan). If you guys dont have somebody who understand Arabic on the check-in counter, whose fault is this?

Qatar Airways flight QR901 Perth to Doha and Flight No QR45 Doha to Manchester
My husband suffers with a bladder problem so, with a delay in take off, he required to use the washroom as soon as the seat belt signs were switched off. When this time came he got up but when he went to go in the washroom a tall blonde flight attendant (name of Anncunna or similar spelling) snapped that he couldn't use it as the seat belt signs hadn't been switched off. He politely pointed out that they had been as he had diligently waited until that happened to which she didn't reply. I had a later experience with this same member of staff when I was stretching my legs, as you are advised to do on aircraft, and she was in the corridor. I squeezed passed and she gave me a look as if to say I was in the way. All the other staff were very pleasant, as they have always been on any airlines we have travelled with in the past. We are pensioners who come from a small Island, the Isle of Man, and who had saved up for a very long time to experience the holiday of a lifetime. A flight like this costs a lot of money and you do not expect to be treated this way by a flight attendant.
Much more serious though was that a jam I was served for breakfast was covered in thick mould. I immediately showed it to the flight attendant (not the one mentioned above as she was serving the other side of the 'plane). She took it away and said her manager would come and see me about it. It was lucky that I noticed as I was watching a film anc could easily have put a knife in the jam and spread it inside the roll without looking at it and that could have had serious consequences if I had eaten it. In the event nobody came to see me about the incident and eventually the flight attendant just came back with a form for me to fill in which I thought was extremely bad customer service when I had been served up covered in mould.
It will be a couple of years away until we save up again but we hope to visit our family again who emigrated to Perth last year so hopefully Qatar can help to redress the balance of a very unpleasant experience by providing a voucher towards some of the cost of a flight in the future. I would be grateful that this is taken as an official complaint and feel it is serious enough to be dealt with by a Manager. Certainly the foods standards agency would be appalled to think a customer was served with jam which was covered in thick mould. I await your reply as soon as practicable.

Please go through the below mail. I request you to immediately take proper action regarding our complaint as the passenger could not go to other destinations as few life saving drugs are also there in the luggage and he may face difficulties coping up with the changing envirnoment. Already 1 day has been lost as they are waiting for their luggage in London which is causing extra cost to them along with not been able to go along with the group. Thanks Please note that on 16th of August my luggage got lost from airport transfer between Bombay and London Quatar Airways flight. Details of the passanger and flight are as below: 1. Passenger Name : Mr. Prabhu Ahuja 2. Flight No : QR 201 3. Date of Travel : 16/08/13 4. Flight From : Mumbai,India 5. Flight Upto : London,U.K via Doha. 6. Ticket No :1574145451082 THE LUGGAGE WAS BOOKED FROM BOMBAY TO LONDON BUT IT HAS GONE TO YAMAN. Is was located yesterday itself around 6 pm (London time) but has not yet come to london. Mr. Prabhu Ahuja is facing lot of difficulties as lot of valuables along with few important documents were in the luggage and also financial loss as well as there furthur schedule has got disturbed. Since it is almost 24 Hrs past after locating the luggage, I request you to please make sure the lugguage reach him on time as soon as possible. Complaint has been launched yesterday itself.

There are things I'd like to share concerning my last 2 trips with Qatar Airways. 1. Priority boarding when you travel with young children is bullshit in Doha As written in this link: http://www.qatarairways.com/qa/en/travelling-with-children.page passengers travelling with young children or infant get the priority boarding. But what I experienced in Doha is far from that. On June 24 (QR 670), I travelled from Doha to Jakarta with my 1,5 old baby. I didn't ask for a priority boarding because on 25.09.2011 (Doha-Jakarta trip, QR 81).
I asked for a priority boarding since I was with my sleeping infant, but the crew looked at me as if I was an irritating client who asked for a huge favor. she then asked other passengers if they didn't mind. Not wanting the same thing to be happened, that time I chose to queue. The female crew which was on duty noticed my presence but didn't do anything… She, instead gave a priority to an Arabian family (a father, a mother, and 3 kids age around 10, 6 and 3). I looked at her, puzzled. How could she only gave the priority to that family, and ignore a mother (without the husband) travelling alone, carrying a 1,5 yr old baby and a big backpack? (My journey lasted 23 hours in total so I had lots of diapers, baby clothes, baby foods and some toys in my backpack). Is it because I'm not an Arabian?
From my experience being 4 times in Doha, I noticed the Qatar ground crews were nicer and more friendly to Arabian passengers. On August 29 (QR 81), I flew from Doha to Rome, and this time I was with my husband. When it was time for boarding, my baby was crying because he wanted to have some breast milk. My husband asked the crew if we could have the priority boarding so we could get into the plane immediately to breastfeed my baby. Guess what…he didn't allow us to! Frankly speaking, I really wanted to punch him on the face for his refusal. I ALWAYS got the priority boarding EVERYWHERE IN THE WORLD, but in Doha! So there we were…my husband did the queue for about 30 minutes and I did my best to calm my crying baby.
Bassinet seat problem On August 28, we departed from Jakarta to Rome and we had seat issue for Doha-Rome trip (QR 81). The ground crew in Jakarta told me he couldn't give me the bassinet seat for the Doha-Rome trip using the computer system in Jakarta. But later in Doha, I could ask the ground crew to get my seat changed. Soon after we arrived in Doha, I went to the information center and they told me to get my seat changed on my gate. Since the gate was closed, we waited for about half an hour and when it opened (for another flight, not for ours) we asked them to change our seat but they said they couldn't do that since the flight was full. However, they said we could go to the transfer desk and ask them to change the seat.
Not wanting to give up, we went to the transfer desk. It was full of people, and after 40 minutes standing in the line, we finally got our turn. The lady who was working on the extreme right desk that night (it was past midnight, and I feel so stupid for not remembering her name) told us there was nothing she could do since the flight was full. It was unbelievable… That lady was a big fat liar, I should write down our conversation to make it clear how bad the Qatar Airways ground crew in Doha. Me: But how come you didn't give me the bassinet seat though it was requested months before? The big fat liar: because this flight is full, mam Me: full with what? With adults? Or with infants?
The big fat liar: the bassinet seats are full with infants, mam (bullshit #1) Me: ah ok, (I felt somewhat upset) The big fat liar: But the seat you have now is also a bassinet seat, mam (bullshit #2) Me: Really? But my seat is seat #43, the bassinet seats are in #10 The big fat liar: we also have bassinet seats in the back part of the plane…(bullshit #3) and that is yours, mam Me: (overwhelmed) thank you so much. When we got in the plane, we found out the seat #43 is a regular seat. I asked one of the cabin crews if I could move to the bassinet seat. I also told her if the bassinet seats were all occupied with infants then it was not a problem, but if there were adults sitting there, then the seat should be mine. To make the long story short, several cabin crews were involved, trying to convince us to stay where we were, but how could we sit in a regular seat with an infant on our lap? For a 6 hours flight? We could barely move! And what the use of requesting bassinet seat months before??
I was so pissed off! That was the worst flying experience ever! I got fooled by a big-fat-liar-ground-crew after doing a 40 minutes queue, then I got refused for a priority boarding so I had to queue for another 30 minutes with a crying infant, just to find out that there was nothing that the cabin crew could do to help me to get my bassinet seat. So in the end I told them to just fu*k off because I was sick of them. And suprisingly it worked! After seeing me mad, a cabin crew named Mr.Ashroush (I suppose he was the head of the cabin crew) tried to calm me down and asked the passengers who were sitting in the bassinet seats to switch place. They were unhappy, of course, but we thanked them anyway. And surprise…surprise…..all the bassinet seats (there are 4 bassinets in total) were occupied with ADULTS! My baby was the only infant on board, yet they gave the bassinet seats to adults instead. Requesting the seat was useless, asking them to change the seat politely was useless, you have to show them your anger in order to be respected. What a shame!
Burgundy membership inconsistent policy My husband and I have privilege card and last year we collected 80 Qpoints (on September). I know that you have to collect at least 50 Qpoints to be in the Burgundy level, but we forgot to ask for it, and on January 2012, our Qpoints was 0 again. This year (on august) we also collected 80 Qpoints and yesterday (Sept, 26) my husband's burgundy card arrived at home. I tweeted Qatar Airways, asking why we didn't get burgundy membership last year, despite the 80 Qpoint that we collected, but they were useless, they just told me it was automatic and I should send email to Qatar. If they had given us the burgundy membership last year, we could have obtained the burgundy facilities on our previous trips this year.

Airline booking reference was 8NP284 & E-ticket No. 157 2633291645. I was booked on 22 Jan 2013 from Dammam to Doha (QR 717) and onwards on 23 Jan 2013 from Doha to Colombo (QR 300). I was in transit at Doha and while boarding flight to Colombo, I was redirected to Transfer Desk at Doha and was told that I was offloaded as flight was overbooked. I highly upset and explained to them that I had a business meeting to attend at Colombo and had to thereafter return back to Mumbai as my wife is cancer patient. With great difficulty, they placed me on Doha to Dubai (QR 104) and thereafter from Dubai to Colombo flight (EK 348). I was handed over Flight Interruption Manifest bearing No. 2157 4500 251198 dated 23 Jan 2013. To my dismay, the flight from Doha to Dubai got delayed by 2 hours and therefore, Emirates flight from Dubai to Colombo was closed. I was at a Transfer Lounge the whole day and there was no Qatar Airways staff to address the problem.
After a lot of follow-up, so called 'dedicated' staff of Dubai airport authority by name of Ms.Mariam came to Qatar airways counter and on approaching her she did not even bother to hear out the problem and stated that I have to display patience and said they would let me know. There was not even a drop of water offered leave alone any refreshments or food until 3 pm. At 3.30 pm after a lot of arguments, they offered lounge entry to have food. The whole approach in treating me and other passengers who were stuck for different flights was as if we were beggars. After waiting from 7 am till 7 pm (12 hours) in a horrifying experience, I was told that I am being flown back to Doha (from where I had arrived) (QR 109 leaving Dubai on 23 Jan 2013) and thereafter from Doha to Colombo (QR 300) leaving Doha on 24 Jan 2013. In all I wasted more than 24 hours and was not even given any hotel accommodation or provided any facilities. I have incurred heavy losses in my business due to my inability to reach Colombo in time due to such callous attitude. I demand a minimum compensation from the airline of USD 5000 failing which I shall have to move the court of law, which please note.

This is to inform you about my disgust as far as my Qatar Airways flight was concerned.I took my flight QR299 from atq to doha on the 23rd of dec.along with my granddaughter miss.Harnoor Sandhu.I normally travel in British Airways,but i decided to check out this airline as i had heard a lot of praises about Qatar Airways.Unfortunately it did not uphold my expectations.I was disgusted at the amount of alcohal that was being served to the passengers,who were being rowdy after being drunk and were swearing loudely making it akward for the women.
And they were passing rude remarks about the women present there and also about the srewardesses as well, and were swearing at them in their own language which the poor cabin crew did not understand.I fly back to doha from london on the 13th january and to amritsar on the 14th of january on the Qr298 along with my granddaughter.But i am weary and am thinking of upgrading to business class from doha to amritsar.And i do not plan to use Qatar Airways airline again and will recommend others to do the same.
Kindly inform me how much extra it will cost me to do that. I am staying with my son in london.

I booked my ticket Doha-Mumbai on Qatar Airways 27/09/2012 for my family with seating arrangements 20J, K & G travel date 01/12/2012. When we reported at the airport counter 4 hours before flight time, we were informed that the seating arrangement is not as per ticket and that one ticket is 5 rows behind. I was surprised to know that our seating arrangement is not sure in the airline. Since we had no option, we accepted the row 39 seats. How can we change our seats and write a complaint letter for the problems we have had on Qatar Airways. Booking References are : 77MHLG, 77MSK7. Please look into the matter.

I made a booking on your website on Sunday the 14th of October 2012, i have paid with credit card as i want to fly from Dubai to Cape town South Africa on the 6th of nov and return the 16th of nov. the payment went off on my account as i recieved a confermation on my mobile. However i never recieved any ticket on my email. I phoned the booking office in dubai on the 14th of oct 2012. They said that they can see the booking has been made and they will send an email to headoffice to send my ticket via email. I then went to work and only checked my emails today, just to find no ticket. I then phoned dubai office again just to find out that my booking has been cancelled.
They then gave me the number for E.COMME, i spoke to Achmed who said that the money has been returned, but i didnt recieve any confermation on my mobile i told him as i am now unable to make any bookings. I have vacation coming up and this is unexceptable as no one send me any email or follow up. And the worst of all the fares has gone up. I dont think any of your other passangers would be happy if they see what ive been through with qatar if i should place this on twitter or facebook regarding the poor service delivery, i feel really upset and feel what you have done is totally unfair and the world should know about this. All i wanted is to be home with my family even if its just for a short period, but i take it that wont happen.

Have send you an email on the 7th December. Want to know what the cost will be to change to a later date, up till today, have not heard a word from you people. 7 days already, try to phone Johannesburg and Cape Town numbers but no reply. Could you please come back to me as soon as possible. My booking reference is YEYXJP AND TICKET NR IS 157-2312141488 and MY FREQUENT FLYER NR IS QR 40843401.
I am asking you very nicely to come back to me as soon as possible. I cannot see why it takes you so long to give me a reply on this. I can get a later flight for the same price, but waiting on you.
Thanking you,
Mrs M W Andrew

I purchased two business class tickets to travel on 3 March 2013 from Kuwait to Amritsar (India)and come back on 9 March 2013. But at the check-in in Kuwait airport, the officer on the desk informed me that the trip from Doha to Amritsar shall be on economy class since all plane's seats were converted to economy class and I should keep my boardings and ask for refund from Qatar-airways office in Kuwait when I come back. I visited Qatar-airways office in Kuwait on 13 March 2013 presenting to the officer my boarding tickets and telling him what happened. The officer took the boardings and gave me a receipt and informed me that the boardings shall be sent to Doha to calculate the refund and they will contact me as soon as they receive the reply. I thought the office is able to calculate the refund and pay me rightaway, but I was mistaken.
I waited for more than 3 weeks till I received an e-mail dated 4 April 2013 from Qatar-airways headquarters in Doha apologizing for what happened to me and my wife and indicating that as a gesture of goodwill they offer $220 for each passenger in the form of NON-Refundable EMD (Electronic Miscellaneous Document) to be used for Qatar-airways services and valid for one year from the date of issue. Thy did not indicate this is my refund which should be in cash the same way I purchased the tickets, they gave the feeling that this is a compensation due to the flight discomfort to travel on economy class. When I contacted Kuwait office rejecting the EMD copouns and requesting the difference in fare due to the downgrading to be in cash, the officer on phone offered me 50% of the EMD values ($110 for each passenger). This is against the civil aviation laws.
According to the law, I am entitled for a refund of 50% of the tickets price since the trip between Doha and Amritsar is between 1500 and 3000 km (2780 km). If they just offered the fair refund (difference in fare between business class trip and economy class trip for Doha-Amritsar sector, I would accept it). This is my first travel on Qatar-airways. I never expected to have such problem and takes 4 weeks till they respond for my complaint and ignore it is a legal refund case.

My name is Md Maruf Hassan Siddique. I came back to London from dhaka shahjalal airport bangladesh on 8th april 2013. My flight number was QR 345. At the check in desk the guy was so rude with me as my luggage was over weight. I did apologize but he told me that i dont have any common sense. He also told me that I should throw out my stuff from my lugage. I was so insulted and I never been treated such way in my life. This is my worst experience in my life. It is better to die rather than getting such kind of insult. His customer service was very poor and he is short tempered. At this stage I am very much shocked. I think this kind of staff destroys the reputation of a well known company. Thats why I find better to complain thinking the future of qatar airways. I want to mention that I paid for extra weight. It was 5 kilos extra but he charged me for 9 kilos. I didnt argue, i just paid. I kept quite. Still i cant accept this inslut.

I have booked one way air ticket in Qatar airways office at Qatar, for my wife and infant from Chennai to Doha for the date of 28th December 2012. The amount paid via debit card which is 1820 QAR, when i am checking online the prices showing QAR 1164 QAR. I even double checked with the local Qatar airways travels (AKBAR travels) they confirmed for QAR 1700. I again returned to check with Qatar airways people, they dont ready to give any explanation and just repeatdley telling online prices are different , and i called Qatar airways call center where they are answered based on chennai india prices are cheaper we can not match those prices. What i wonder is how it is possible for the same economy class flight two different rates from same Qatar airways. Why dont they tell us take the ticket from chennai.

More then two months i haven'€™t got any composition for damaged (unusable) medicine, cloths, food for special heart problem, high pressure, diabetic pen for insulin injection and also my cloths were ruined, total cost i wrote +/- euro3000/- but i got only 40 (BDT4000/-) euro from Qatar airways. Is it normal for unusable i have borrow money for medicine, MRI, CTR etc an my total cost were near BDT50000/- and has to buy new cloths cost BDT 15000/- .as a passenger i have right to ask composition and mental harassment by Qatar airways. Therefore, I am asking you to take action against and ask them to pay all my cost.

I had made a booking to travel from Abu Dhabi to Bangalore on 28.11.2012. The flight (QR 131) was enroute via Doha to Bangalore. The scheduled time of departure from Abu Dhabi was at 8.15 pm and I boarded the flight on time and arrived in Doha on time. At Doha Airport, the travel desk Duty Manager – Mr. Clifton-Agent, Airport Service and Mr. Raji informed that the onward flight to Bangalore on 28.11.2012 (flight QR # 226) to Bangalore was delayed and scheduled to depart next day morning (29.11.2012) at 2.00 am. After having a very tedious wait at the general place at the airport, I went to board the flight at the time announced by the Airline. That time Ms. Zsuzaanna- Duty Manager and Ms. Shaimaa-Supervisor informed me and couple of other passengers to keep away from the check-in counter. When I enquired about it, they informed us that, since the destined aircraft to Bangalore is full, I along with 4 other passengers were offloaded, including our luggage.
Further, she asked us to keep away from the main desk and made us to wait at the far end of the check-in counter to ensure that the destined Bangalore flight to travel with ease. Despite our repeated requests as to why we were offloaded, no plausible explanation was provided to us. We had lodged a complaint in writing (complaint form attached) at Doha airport itself. Later on I found (were informed on our persistent insistence) that the idea of off loading was known to the airline staff / Duty staff at Doha airport as soon as we reached from Abu Dhabi.
They concealed this information from us and made us to wait eternally. In fact just before the departure of my flight to Bangalore, there were other flights to various destinations like Chennai, Delhi and Hyderabad. The concerned duty staff could have easily accommodated me/us to some of the Airline to the nearest destinations in India and arrange a connecting flight to Bangalore OR they could have checked with co passengers to take a convenient route if possible, to accommodate us. After having heated exchange of words with the Qatar Airline staff, they agreed to take offloaded passengers to Dubai airport in the morning and made onward booking to Bangalore by Emirates Airlines which was scheduled to depart to Bangalore from Dubai on November 29 at about 1.00 pm. At last we reached Bangalore Airport at about 6 pm on 29.11.2012 by Emirates Airlines.
I would like to draw your attention that I had made this booking on Qatar Airlines due to the known reputation of Qatar Airlines w.r.t the service, being on-time and best airline AND further due to my urgent meeting with my Tax consultant, Doctor's appointment and coupled with some other business meetings in India. In effect, due to the delay I could not attend any of the scheduled meetings in India and was compelled to cancel the whole programme. Besides, due to the day long waiting in the Doha/Dubai Airport made me sick for the subsequent days. This terrible incident affected me lot with physical discomfort, mental agony. Since I was on business tours/vacation, I could not write to you earlier.
Due to all of the above I have incurred a huge monetary loss to the extent of AED 20,000 to 25,000 (loss of business/physical discomfort/mental agony apart from the loss of holidays and sickness. In view of this, I rightfully claim a compensation of a minimum of AED 20,000/= for reasons mentioned above incurred to me due to this wrong off-loading. I look forward to your positive response at the earliest. FYI, my Privileged Membership number is 414395860 and my contact details are given below. I have attached the Boarding passes, Un-used Boarding pass, Complaint Form.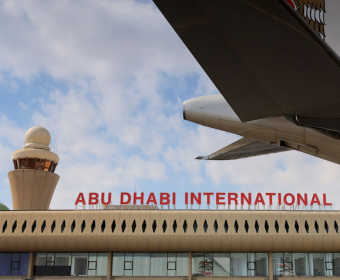 I booked my flight on internet through Flying Eagle Ltd t/a Holidaygenie.com. E-ticket was issues to me and I want to confirm it with Qatar airways on telephone number 08448468380 ( Qatar airways reservation ). I rang this number on 04/02/13 and rang this number three times and hold on to my receiver between 18 to 20 minutes all the time message was coming from the answering machine that all our staff is busy your call be answered shortly. Then I rang on 04/02/13 in the morning 09.45 and was told straightway that this office will not be able to take call for another three hours. So I rang again on 10.15 then I was told that system is down. The way the staff speaks or answer call there is no courstey what so ever and no way you can contact Qatar airways. Not happy at all.

Mr. Akbar Al- Baker CEO Qatar Airways Doha, Qatar Subject: Complain. Dear sir, With regards ,I am Md. Saydul Islam Mokul , BGD- Passport No : AC1834259, Qatar Airline PNR : "YX17OR. I like to informing you; 19/03/2013 at 6.55 pm my flight was Confirmed from Dhaka To Caracas (CCS) by flight no : QR343. This complaint have to written my self against to the Qatar Airways Security stuff " Mr. Touhid. Sir, Please kindly note that: This person (Mr. Touhid) seriously force me by his cruelty and exited behave, that why I am going to Caracas? Who issue this visa?
And he says that he have the full authority to cancel anyone Visa & passport any time. Just he avoid to hit me physically but without this all he done by his angry , excited attitude. Several times I am trying to contact with the administration officer of Qatar Airways in Dhaka. But I am Unable to meet there. Sincerely Request you for pay attention of the Whole matter. Also Complain for the bad Attitude of your Airline Stuff. I am really Afset For the behave in the Airport Qatar Airline Desk stuff & for insulted me.

Reference booking: 59PCFC flight number: Qatar Airways (QR 617) yesterday, my partner, myself and my 2 kids were supposed to fly to argentina at 5.10 pm from ho chi Minh. we bought our one way tickets online with opodo. we are french. when we arrived at the airport at 1.30 pm, it was still too early for the luggages check-in. we went for a walk and went back to the open counters at 2.30 pm. the very rude staff took our 4passports and asked us to wait in order to check our flight tickets. 10minutes later, they came back and just told us that we could not get onboard because we did not have a way back or exit ticket from argentina. so we tried to buy 4more tickets from argentina to Uruguay (very upset as it should not be a surprise for the customer when he spends over 3000 euros for a company. for some reason, our credit card did not work, after one hour of trying, we finally got our 4new tickets, the plane was leaving 1hour later but nobody accepted to talk to us, they did not even pay attention to our new tickets (they even dared to tell us that what i was showing them hotel reservation without even looking at my iPad screen.)
They were closing and cleaning their counters and we were all there waiting for somebody to care of us. they were speaking vietnamese and laughing, i felt like a real idiot, giving my money away to those disgusting peoples. i asked to talk to a manager or anybody else able to help us out, but they told me that everybody was busy for the boarding and they won't come to help…. i am still in vietnam, my visa expires today, i called the main agency in ho chi mihn yesterday with a tourist's mobile and they briefly told me that i would have to pay an extra money (more than 1000euros) if i want to fly today because tonights plane would be full in the economic class€¦.. i checked that on your website and they still had more than 6 seats available in economic class. this is a real lack of knowledge and professionalism. this kind of people should not even exist in such a company if you really care for your customer service. what about my extra expenses, taxi, hotel room? is it all? is it the way Qatar airways treat the customers? is it the way a family with 2 young kids should be treated? what is going to happen with my visa? why should i even pay an extra money and leave you guys mistreat my family and my wallet? what are you gonna do to help me? why about, you contact the Qatar agency in ho chi minh?

I recently had an extremely upsetting and costly experience with your airline regarding lost luggage. I request compensation from Qatar airways for my losses. On October 10, 2012, I traveled on Flight QR 267 from Kochi to Kuwait. When I reached the baggage claim area, I discovered, after a 40-minute wait, that my luggage was lost. I immediately contacted the baggage claim representative, who assured me that it would be on the next plane. I was told that I would receive compensation within 21 days from the date that you received my complaint. It has been more than 21 days, and I must insist that you reimburse me immediately.
I have been coming to your airport office several times, spent hours filling out claims forms and have made many futile phone calls, but no one can answer my questions or even tell me the status of my claim. I am missing items that cannot be replaced. To add insult to injury, I am faced with obtaining compensation for those items that is far less than they are worth. The reference number of my claim is €œKWIQR19235''and Tag no. is â€QR 728708". I am expecting a prompt response and fair amount of compensation considering the poor treatment that I have received. Please call me.

It has been 7 weeks since I requested a refund from Qatar and still have not heard back from them. I have tried calling the Qatar office and they are extremely ineficient, they either put me on hold for 20 minutes or longer, transfer my calls to 3 other desks or simply hang up. This is the worst airlines I have ever traveled with and it is impossible to to talk to the staff who seem to have no knowledge about anything but booking flights. The staff need INTENSE training to learn how to respond to customer queries effectively. I will never fly with qatar ever again.

I took a flight from Tbilisi to Sao Paulo with Qatar airways in August and my baggage was damaged. Up to now Qatar airways has not reimbursed anything to me. I am filing a complaint against Qatar on the following grounds. 1) Deny their responsibility. My baggage was damaged and they knew it was their fault so they put a tag "mishandled â€to my luggage. But when I was in the airlines' office in Sao Paulo, they did not ask me to file a report and did not give me a reference number. Therefore they tried to deny their responsibility. 1) Irresponsive. Qatar airways (Sao Paulo) did not return my emails for 40 days.
Only after I contacted their headquarters, they began to reply to me again. 1) Lying. Qatar airways did not return my emails for 40 days but in their email they lied that they have contacted me several times during the 40 days. 2) (Possibly) open my luggage. In one email someone incautiously mentioned that inside my baggage are 'cloths and belongs". I wonder how did they know what are inside my my baggage. Last time I took a flight with Qatar and some valuables inside my baggage was stolen but the lock seemed to be intact. Now I have an answer to this puzzle and I might look into the old case further.

1.I travelled on QR 84 from New York to Doha on Jan.3rd 2013.I wish to bring to your attention the abruptness and unfriendly manner of your ground staff at JFK International Airport.Admittedly there appeared to be a problem with stand-by passengers for this flight,but the ground staff were handling the issue in a very unprofessional manner.Their interpersonal skills would be rated at 0.There was one lady who appeared to be incompetent.
She thought my final destination[ Colombo,Sri Lanka] was Colombia!On the flight itself, the cabin crew were mediocre.They appeared to lack proper leadership.I would contrast their performance with that of the cabin crew of QR 304 out of Doha to Colombo on 4th Jan.Starting with the warm welcome on board,all of them maintained an extremely high,professional and courteous standard of service throughout the flight.
2.My second complaint concerns my outward flight from Colombo on 17th Dec.2012.The incoming flight from Doha was delayed.When we reached Doha,the connecting flight to New York was still on the ground.Security rushed us through,but then one of your supervisors[I don`t know his name,only that he was Pakistani],refused to let us on the flight saying that the gate had already been closed.
There were approximately 10 minutes to go before the flight was scheduled to leave.As a result,we missed our connecting flight to New York,and were put up in a very indifferent hotel,the Grand Hotel,until the next day`s flight.This inconvenienced us greatly.Additionally, it does not make sense to me for Qatar Airways to spend money on hotel accomodation for 24 hours when a slight delay to the N.Y. flight would have meant all connecting passengers could have got on the flight.
Qatar Airways,doing what it did,has bred a lot of ill will amongst the N.Y. connecting passengers from Colombo.I, for one,all things considered,will be highly unlikely to be using Qatar Airways again.

Qatar Air customer service are dishonest. In March 2012, I flew from Paris to Entebbe (Uganda) with via Doha. My luggage was lost in Doha and took 12 days to be finally retrieved and delivered to the airline office in Kampala (Uganda) where I reside. When I opened it, it was sheer chaos and destruction, and half of the content was missing. I was told by the Qatar Air rep in Uganda this should be taken care of, and to file a claim ,which I did immediately. Eight months and many unswered calls and emails later, I now got a letter saying the bag was never weighed upon arrival therefore there is nothing they can do. Nice service.

I have been trying to get a responce from Qatar Airways customer services since 20 minutes after the flight landed! No one at the airport would speak to me, even though it was Qatar's main hub in Doha. I was told to write an e-mail to their tell me e-mail address but this was ignored, so I opened a complaints ticket on their web site. I received an e-mail from them saying that the complaint would be dealt with within 5 days but getting no reply within that time I checked my ticket staus and found it was closed the day I made it, saying the problem was solved. I tried then to post new tickets but each was was instantly closed and marked as solved! So I am posting a copy of my last ticket here in the hopes that Qatar Airways might be shamed into taking action.
I submitted a complaint to your tell-us email address on 12th September. So far I have not even had a confirmation of receipt. I then posted a copy of my complaint here and received an e-mail telling me you would answer within 5 days BUT you closed my complaint on the day it was received. I could not re-enter the complaint just make follow ups which were also instantly closed! So I have posting my complaint again! Please explain why you closed my complaint and deal with the original complaint or I will be reporting Qatar Airways to the Civil Aviation Authority here in the UK. My complaint was as follows: "I have just arrived in Qatar from Bangkok on flight QR617, t seat number 46F on the 12th September. I wish to complain about the attitude of one of your stewardesses.
As we were descending into Doha 3 men on a seat near me set fire to something that looked like a large piece of rolled up paper and started waving it around. This produced a lot of fumes and smoke. Each time it went out they lit another. A man sitting in front of them complained to the stewardess. Two stewardesses came to speak to him and as they arrived the men put out the flames and hid the paper they were burning. As the man was trying to explain about the fire one of the stewardesses kept repeating over and over that this was incense and it was "Good for You" I have never heard anything so stupid from airline flight staff before, that waving fire around when landing was "Good for You" I would like her to tell the pilot this because he declared an emergency because of the smoke!
When we landed there were fire engines surrounding the plane. But of course, according to your cabin staff this is "Good for You" I must point out that this was not like small joss sticks that just give out smoke and scent, it was a large flaming object they were waving around. I think you need to seriously look at the training of your staff as to what is safe to do in an aircraft and what is not. This may be a custom in Qatar but I do not appreciate my safety being put at risk in a plane and your staff thinking it's "Good for You!"
Even though the captain thought this was seriouse enough to declare an emergency your cabin staff thought nothing was wrong with it and nothing was done to the three men. You really need to look into the training and conduct of your staff. I am a very frequent flyer with Qater, my number is 404205364 but I am seriously considering not using your airline again. T.C. Heaton" I would appeciate a response to this complaint. I must also say that I feel it is very wrong that even when in your main headquarters at Doha Airport I was told that there was no one who could accept my complaint or even talk to me! That is why I had to resort to using the tell-us e-mail address.

I lived in Qatar for almost 20 years now,I dont know where to complain..a certain philippini employee in Finance department, JoAnn Cuizon. She is selling liquors to friends at high price..being a muslim thats haram. I know she having license for liquors,and her husband selling to one of my friends. I also posted complain in qatar airways website. I know CEO will not like if he found out.

This is my complaint about qatar airways regarding Hotel Booking.Today 1st Dec 2012 I am flying From Hyderabad to Juba (South Sudan). My Arival time in Diha is 6:00Am in the morning.My next flight to Nairibi is nextday morning 1:25Am. When I looked for the hotel booking. I was told that I dont have hotel booking. Qatar Staff told me you have booked a cheap flight you cant get the hotel on that booking. (If this kind of cheap flight booking is there,It must be stppped,Travell Agents spoil the Name of Qatar Airways) We people don't know about your booking system. When I got this ticket booked from Travell Agent he gave me ticket like this having transit period more then 10 hours. I have been travelling via Qatar aiarways since Nov 2008. You can check my recrds thru my Burgendy Privellege Club Member no 406230665. My concern is if pasenger is not aware about your system about Transit.It is qatar Airways duty to help the pasenger out not to blame about the buyng the cheap tickets. One more thing about I know about Qatar Airways,If the Transit time is more then 8 hours. They provide the hotel facility. But I was not given that facility too. This is for your kind infornmation to pay attention to facilitate passengers not to blaim. Hope to get positive response from your side.

Shalendran Naidu
from Riyadh, 01
Firstly, I booked 2 return tickets to Capetown ( South Africa) from Riyadh ( Saudi Arabia) 5X8UW6, 5X8UW6. Initially the flight was delayed in Riyadh. Upon arriving in Doha. The consultants told us incorrect times of departure. Hence, we almost missed our flights. Returning to Riyadh, one of our bags which weighed 29 kg's went missing. We discovered it was in Doha. I had to go back to Riyadh airport and fetch it last night at 10pm. They refused to deliver it. They condition of my bag and goods are terrible. The bag was wrapped in plastic and had a fragile sticker on it. The wrapper was torn. It was mishandled. The souvenirs were damaged along with other expensive items purchased in South Africa. I have pics of the condition in which the bag was returned to me. Kindly explain how I can be compensated for my loss or I will be forced to take this matter further?

I bought a ticket online to New Delhi India. I normally fly Qatar airways business class and I do this trip to india at least once a year. I aknowledge that I bought my ticket on a promotional price as well as that it was refundable. The ticket number is 157-2311620187. Unfortunately it has happened this time that I could not make it due to serious personal reasons but not healthy ones. I found out this quite early and I contacted your Greek Office (almost 3 weeks prior my trip) as I am based in Greece to inform them and ask them to change my dates as I would travel to the same destination either in February 2014 or October 2014.
Even though as I already informed you I am flying Qatar frequently and always business class the way they have treated me can be considered as below average. They told me that there is nothing they can do as it is very clear that the ticket was not refundable. If you check the my history within your company I have neither changed nor cancelled flights so far and of cource I was expecting a kind of flexibility from your side especially because I haven't requested any refund but just a change in the dates.
I asked to speak with a supervisor but the customer service employee told me that there is no point as nothing will change. She suggested me instead to call 3 days prior my trip and submit a fake medical certificate to show that I am ill and I cannot travel so in this case they can reconsider about giving me the opportunity to change my dates. Is this your way to pay back someone's honesty? By the time I called (3 weeks before) the same lady confirmed that my ticket was cancelled which gave you the possibility to resell it and I am certain that you did so.
I have also contacted your headquarters (in Doha) at the end of January to discuss with a manager but nobody came back to me. I have already missed the second chance to travell in India this February because all this is still pending. I feel that the least I deserve is to speak with a manager and I am expecting prior handing over this issue to my lawyers somebody to give me a call. Unfortunately I don't want to speak with the greek office any longer and to be in the difficult position to face their ironic attitude as well as kiddy suggestions of providing fake documents etc.
For your information I have placed my complain to the greek office in written on January 16 (it is in Greek and says the above) and I recieved a reply from Mrs. Paleologou on Febrouary 3d which was just repeating the content of our communication and that there is nothing they can do. Even though this communication is all in Greek I can forward it to you upon your request.

i have booked an online ticket with qatar airways ref no 38GKIF but after 3days i have got a phone call from qatar airways saying that my booking is cancelled because there was some technical error on their system and in return they offer me a 50% discount on fresh booking i agree to them and now they email me with new booking price which is 951£ as offer but the same fare is showing on their current site (qatar airways) SO where is your promise gone ,this is like playing hide &seeek with the clients ,how can a an award winning airline do this types of things with their clients .also they tried to break the law by cancelling the ticket without my consent ,but now our law in u.k is geeting weaker and weaker day by day like cancer
Have feedback for Qatar Airways?
Thanks for your feedback!
Sorry. Please try again later!