LG Appliances
LG Appliances Complaints Continued... (Page 2)
108+ reviews added so far. Upset? Call LG Appliances corporate:

Bonnie Poyer
from Tustin, CA
Sent gas dryer that could not be vented on right side although best buy said it could. It is sitting in my laundry room and your delivery service is not delivering the electric one because no one at your store knows if it can be vented on the right side. So I, Me, Myself called LG corporate officeand they said yes it can. So why couldn't some one have checked that out by now. If that electric dryer is not in my laundry room by Tuesday, Nov 2, I will purchase it elsewhere and will demand the plumber's fee of $87.00 plus the $100.00 promised for all the hassle. The only one trying to help is Vicki at your delivery place in Chino. She could not get an answer to two emails or phone calls. What is going on at this store? Vicki called be at least 4 times today as she was trying to get some answers This is your Tustin store and I don't know why the poor customer service, but you should be aware.

Randall Erickson
from Saint Paul, MN
We have a LG model wm2301h front loading washer and it's about 5-6 years old. Every 2-3 time we wash, we get black streaks on everything. Had a repair man last week look at the washer and he said there is a oil leak in the bearings and he suspected the motor had never been seated properly. We're finished with it and will be buying another washer - but not an LG.

Deborah Smart
from Philadelphia, PA
Washer was giving me a "de code" and would not start. Appointment made for 5/11/2015 at 3:00 pm. The appt. was canceled by repairman because the part (door lock) needed to be ordered. Appointment rescheduled for Friday, 5/15/15. I took Friday off from work and repairman showed up at 10:45 am. Repairman determined that perhaps lock was not the problem. Repairman found two coins under tub plate and tub not balanced for which I paid, via check $200.00.
I washed two loads of clothes and the "de code" returned. I called 800 number again to report this, and they assigned a different repairman for Monday, 5/18/15. I take off another day and repairman comes at 2:30 pm with no tools or parts, and he wants to come tomorrow, 5/19//15 at 4:00 pm. He asked if he could have the part mailed to my house to which I said no, securing the part is not my responsibility.
This is rude and inconsiderate of my time. When I go to work I am prepared and don't ask others to be responsible for what I should deliver. My machine is not working, I have taken off two days from work and I find your responsiveness to me as a consumer rude. Time is money and my time is just as important to my employers.
I asked the people on phones for service repair for an email or phone number to contact you and was told that they were not allowed. I have put a stop on the check....no service no pay and if your people fix it I will use a credit card. My washer is 3 years old. Very disappointed and I don't think that I will purchase your products in the future.

James Jones
from Brandon, FL
I purchased new LG Washer & Dryer set Aug. 2010 after Consumer Reports rated set high. This was terribly wrong! Dryer DLE 2050W control board failed Sept 2011 (was replaced), and again Sept 2012 and replaced again. In Dec 2014 (just over 4 years old), dryer stopped heating. Contacted repairman who replaced heating element, thermostat, sensors, etc. and was unable to get operational even after contacting LG tech support. I am VERY VERY disappointed and may not purchase LG products again - unless you were to intervene and resolve. I spent over $400 and have nothing to show for it. Let me know ASAP as I have to replace soon!

I bought my LG Waveforce washer on 3/31/2012 from Sears Outlet. The electronic boards in the washer went out 3 times by end of September 2012 (6 months). It died a fourth time on 4/14/2013- 2 weeks out of warranty. I had planned on buying the extended warranty but hadn't had time to call about it yet. I contacted LG about buying an extended warranty but they wouldn't sell it to me because my washer was broke, and I asked them for a curteous extended warranty since I had so many problems with it. I immediately sent them all the documentation they needed and after being strung along for 2 weeks and finally escallating to a superviser, I was told they would not give me a curteous extended warranty because I bought it at a Sears Outlet?
I could understand if it were Craiglist, ebay, or some used 3rd party appliance store, but a Sears Outlet?? I own several large appliances and electronics by LG so I consider myself a loyal customer, and I only asked that they show me the same appreciation since my washer is obviously a lemon. At this point I've received nothing but horrible customer service and a devistating lack of appreciation for my business and as of right now I will never buy another LG product again. I'm hoping a positive response by LG will pursuade me otherwise.

I purchased a LG stove in 2010 and thank goodness I purchased the optional insurance. Within about a year, the stove top elements would not turn on and I had to turn off the power at my residence's fuse panel and back on again to get them working. Repairman came after about 8 weeks of waiting and replaced a component and things worked well until last week. Same thing again. Also, the oven will not heat up to 350 degrees unless I program it for 450 degrees and wait about 1/2 hour. I complained to LG about this and all they offered was another warranty I had to purchase. the stove continuously breaks down and all I get are excuses. Caution to anyone, never purchase an LG product.

I would like to inform you that I bought one side by side refrigerator from your agent in Iran (Goldiran Company) but before installation, I found that two polymeric parts of refrigerator were broken. I called the company and informed them about this matter and they told me that during installation, it will be fixed by the technician. But, the technician informed me that this matter is not related to him and didn't fix the problem.
Until now, I called Goldiran Company several times but I haven't received any answer about this matter. They informed me that the problem can be fixed but the charges are related to me. So, I decided to send this email to LG Company to complain about the agent in Iran (Goldiran Company) about their after sale services. I hope to receive a suitable reply from LG Company.

I purchased a LG FRONT LOADING washing machine vide order no BG 1032 dated 22.12.2012 by paying an amount of Rs 37,700/- from your authorized dealer. Unfortunately, the machine supplied (Sl no : 204PNYU61842 ), was defective as was found during installation by LG personnel. My complaint ref no. RNA 1212 250 65773. Repeated communication at various customer care & service interfaces didn't yield any satisfactory result. CCO Mr/Ms A Roychoudhury did not respond when tried to contact at his/her mobile no (9051075111) & Mr. R. Dutta of service deptt (mob: 9836676476) was also informed in between.
I stay with my 2 kids & my mother in law, who is 70 years old and we are really in distress to wash off our laundry by ourselves in this winter season even after paying fully for a washing machine. I need a re supply preferably by Friday (04.01.2013). If that is not possible please give me further option of full money refund within a week, so that I can go for a fresh purchase. If re supplying needs more time because of lack of supply then you can give me a compatible machine for use till the re supply is not getting possible. However, that can not be continued beyond 17.01.2013.

I purchased all new appliances from LG,gas stove ,double oven.Major gas leaks even had the utilities up twice,the bottom oven was 100% carbon monoxide,broiler didn't work,the burners didn't light a full flame!the knobs are dangerous,just brush against them and the burners would light,If you have the repairman come 4times you can get them on the lemon law which means they have to give you a new appliance,oh and everything you put in the top oven would burn on the bottom.So I received a new stove,electric,no double oven.The heat temp is a little off,too hot.After a year I went to clean the oven,what a joke that was.You have to put water on the bottom of the stove!spray the sides with water and press the easy clean button.The water got to 110 degrees,that's not going to steam yor oven clean,water was Luke warm.LG says that's normal,it didn't clean nothing,so then I had to get all that oven out of my oven.LG appliances are junk,Don't buy,you will throw away money.

2300 dollar refrigerator 2years old suppose to be covered under warranty lip service no action

LG SENT OUT TO MY HOUSE TO LOOK AT A DAMAGED 10000BTU WINDOW UNIT , THAT WAS DAMAGED BY A&E SERVICES BACK ON 2/12/2019 WHEN THE TECH WAS SENT TO DO WARRANTY WORK AND DROPPED THE AC UNIT. I HAVE BEEN GEETING THE RUN AROUND FOR OVER 2 MONTHS!
I NEED TO TALK TO SOMEONE THAT CAME HELP ME AND NOT PAST ME OFF TO THE NEXT GUY.
THANK YOU,
RANDY BEKEN

Tom Brunner
from Bryant, WI
I am writing today to ask assistance in resolving issues we are having with 2 of the 4 LG appliances we purchased in February 2018 as part of a kitchen remodeling, To date, our dealer, Hoersch Appliance of Appleton Wisconsin, has been unable to resolve the issue and now is no longer communicating with us.
Issue 1 involves our LRG3193BD gas range which has been converted to propane. Since being delivered in late May of 2018, it has exhibited incomplete flame and a "whooshing" sound on ignition about 75% of the time. If the flame is turned all the way down and back up, the issue usually resolves itself. This is present on all burners but is most noticeable on the power burner on the left front. All propane gas regulators have been checked, our propane supply is from a reputable source, and our other propane appliances run clean and even. Steve Hoersch from Hoersch Appliance cannot resolve the issue, has contacted LG engineering, has stated we must have a "gas problem" (with no idea what the problem may be), and recently suggested we "live with it". We spent the extra money for LG appliances because of your reputation, and should not need to "live with it".
Issue 2 involves our LDP6797BD dishwasher. Since new it would short cycle. In addition, it frequently had a great deal of condensation accumulate on the top of the control panel to the point at which water ran down the front of the unit and dripped on the floor. Hoersch recently replaced the control board which apparently was recalled. Since that time the situation has improved, but it has not totally resolved. We continue to monitor the situation with the dishwasher.
We are disappointed with the issues and with the dealer response. We avoided "big box" stores and spent the extra money to get good appliances from a solid supplier. We need your help in resolving the issues or we would like to have the units replaced. We are very satisfied with both our LFCS25426D refrigerator and LSHD3089BD range hood.
Thank you for your time. We look forward to hearing from you.
Tom and Mary Brunner

I have called to get my LG refrigerator repaired for the last 2 week on RNN190409004664 as well as RNN190404078525, I have had A&E Factory service tech in my house 4 times now replaced several parts and it is still not working this morning 4/11 on their 4th visit was told they called LG to get the fridge replaced and lG told them to order mor parts and continue to try and repair it and the part will not be here for another 6 days . Which now puts me at 3 weeks no fridge this is not acceptable. So I called LG customer service again to find out when my fridge will be replaced spoek to a supervisor Name Gel was told he would put in the request to replace but no guarantee and it would take the review people 5 days before I hear back once again putting me into 3 weeks no fridge. and once again Not Acceptable . I am frustrated beyond belief that a company that I bought all its products from is by far the worst in customer service I have ever had to deal with .I have wasted money eating out because I can't buy groceries to put in the fridge, several hours on the phone. had a service tech in my house for 10 hrs now over 4 trips. I want to know what LG is going to do now because this is way beyond ridiculous . I am willing to talk to who ever all the way up to the CEO to get satisfaction now .

Bonnie
from Mechanicsburg, PA
I am once again disappointed with LG. This is my second LG appliance that has failed. No More. My 4 year old electric range has quit working. No heat at all. When I purchased this range I paid $700.00; they want to charge me $800. to repair. I made ten calls to their service department starting on March 4th to see if LG would stand behind what they sell and help me with the repair costs. They never returned any of my calls. I called again today and was informed they couldn't help me. WHY didn't they contact me earlier. This is so discouraging. LG customer service is at the least marginal. LG standing behind what they sell is one of the worst. I purchased this product at Lowes and when I was looking for a repair tech, I was told no one in the area would touch LG appliances. WOW that is something Lowes should inform their customers when purchasing LG products. I hope this review will persuade anyone thinking about an LG appliance to run don't walk. If you do purchase please make sure there are service techs in our area that will work on LG.

Charles Stevens
from San Jose, CA
I purchased a LG stove from J.C. Pennys back in February. The stove that was delivered was defective in the the seal around the oven door wasn't completely connected and the bottom drawer wouldn't close, one end stuck out further than the other side. The next two stoves that were delivered had the same problem and one was dented on the top. A replacement stove was scheduled to be delivered on 3/23, but was a no show after the delivery company, GE, notified us it was to be delivered between 12-4. It turns out they never had the stove, LG sent one which didn't arrive at GE until 3/25. No one bothered to notify us, GE claims LG cancelled the delivery for 3/23. Another replacement stove was scheduled to be delivered on 3/30, GE's automated message said it would be delivered between 8 AM and 8 AM-??? After contacting GE in the morning we were told delivery would be between 9:00 and 1:00. Called at 9:50 and were told we would get a call back as soon as they contacted their crew. Called again at 11:10 and was told the crew was at stop number 5 and we were stop number 7, and it would be closer to 1:00 for delivery. Called at 1:03 for update, was told they couldn't contact their crew and would call back. Called again at 2:03 and was told they tried to deliver at 11:08, but there was no answer, A HUGE LIE. I was home all day, plus we have a camera at our front door and NO ONE ever came!! Nor did anyone call! TOTALLY unethical company!! The previous crews also badmouthed LG products saying they all came that with the same defect, which is untrue, because I checked the floor model at Home Depot! For the countless wasted hours of my time I expect to be compensated generously! I am paying for a stove that hasn't been delivered yet, in addition to all the stress that has accompanied this situation. If the next stove comes damaged or defective, LG can take the stove back, I will purchase another brand and I will file litigation against all parties! (209) 253-6566.

purchased 3door 31 cubic foot refrridgerator 3yrs ago and the unit does not get cold compressor runs but makes gurgling sound ,paid 3500. for unit and only got 3yrs of use-your help would be welcomed

dollores l doyle
from Middleburg, FL
I bought a wall ac last march. it only worked 4 months. the repair person car e declared it dead. said to call company. I did 2 times last fall. I have yet to get my refund.904 406 4265.

Johnney & Barbara Mixon
from Reno, NV
LG door in door refrigerator& freezer just three yrs old with extended warranty compressor went out 11 days ago LG tec came out unplugged the unit plugged it back in said that would reset computer stated he would be back the following day to check out unit.
He never came back I Called the 1-800 number and have talked to four service Representatives each stated they would get in touch with there factory service representative and. get back to me. We have heard nothing from any one from factory representatives to there service tec. We remodeled our kitchen and used LG appliances and now we hope that nothing else will breakdown

I give lg one star....
I have had multiple problems with all of there products and never will buy another lg product again......not good quality stuff at all.

Joice Highfill
from Tulsa, OK
We have had a repairman out three times now for an ice maker problem. The refrigerator is only two months old, too. The ice maker was replaced once - - didn't work either. They replaced the "board" this morning and the ice make is still not dumping ice. What do I have to do to get this lemon fixed - - OR REPLACED!

edward kurr
from Pequot Lakes, MN
purchased a Kenmore refrigerator in 2016 .Have temp problem at 44degrees told lg made this fridgeHad 2 repair techs . told this year lg had issues. No warranty and have a 3rd visit this Monday???? Have other fridges for 15 years and no problems. Feel very frustrated and helpless!!! should not have problems that are costing me a lot of money and still not fixed. It is only 2 years old.Thanks Ed

Graham Kerr
from Sydney, NSW
It is now some time since I purchased an LG Cord Zero A9 Master Stick from Good Guys at Moore Park. I was told that I was eligible for a bonus product Bonus Total Care Kit. I applied on line and was told that i had been approved but at this date nothing has arrived nor has the company contacted me.
I will wait for your call.
Graham Kerr

We bought an entire kitchen full of LG appliances last year at a black Friday sale. While we have not been very impressed by any of the appliances, uneven cooking in the oven and an ice dispenser that clogs on the fridge every 2 days, the real problem has been the dishwasher!
We have only had a working dishwasher a total of 30 days this last year. LG is now scheduled us for our 6th service call, refusing to replace or refund the unit. Now since their 1 year warranty is approaching they even threatened on the phone to make us pay for needed repairs.!!
The company they have sent out for repairs has kept the dishwasher at their shop for over a month "diognosing" the problem.
We just want a dishwasher that works!!!!
Please refung or replace our dishwasher!!!

We bought a LG french door refrigerator model #LMXS30746S /01, at a cost of $3200 +/-. Had problems with door alignment since installed, tried numerous times to resolve per owners manual to no avail. Contacted LG, a repair order was filed and waited for LG or repair personnel to schedule a repair date. No one tried to contact me. Made several more phone calls to resolve, still no one contacted me. So I lived with the issue. One year later, the doors have worsten, I believe the whole refrigerator main frame structure is defective. Made recent phone calls and emails to customer service about the whole incident, pluntly their response was 'SORRY, WE ARE UNABLE TO HELP YOU, YOU NEED TO TALK TO THE RETAIL STORE IT WAS PURCHASED FROM...', this is really passing the buck (or in my case BUCKS $$$$$$...lol). In my opinion, do not by any LG products, their customer service is a 3 ring circus.
I for one will never buy another LG product.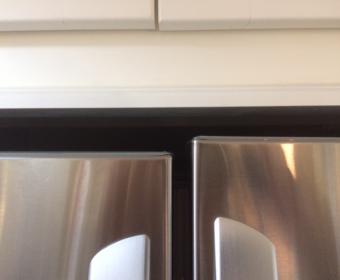 I purchased your refrigerator in Dec..from Home Depot, I have had problems with it where the water stops coming out,. I have had a technician out who told me to call him directly, I did that and he never returned my call Travis Henry. Today I contacted your repair service they told me 3 days before some one could come out. I have a 85 yr old mother and I am also in my late 60s this is not acceptable. I will never recommend your product after only 2 months problems already.

We purchased this refrigerator on Feb. 19, 2017. It was delivered and installed by Sears on March 22, 2017. We now have this refrigerator less than 2 years and on Feb 1, 2019, the compressor died. Sears sent a repairman to fix this and his first impression was that this was an LG refrigerator and that the compressor was known to be defective. Sears determined that the part that failed would be replaced but that I would have to pay for the service call. He ordered a compressor , a condenser coil and a filter dryer. Once this arrives I should call Sears to set a service appointment. A week went by waiting for this part so that he could replace it. After replacing it he said it would take 24 hours to start working. After 24 hours it still wasn't working and I had to call Sears. They had to now order a refrigerant valve and a run capacitor and when these arrive I should call for a service appointment. We received these parts on Feb 14, 2019, but they can not make the appointment before Feb 18, 2019. That makes it almost 3 weeks without a refrigerator. This all assumes that the parts ordered are the ones that are needed and that this repair man knows how to install them.
I feel that you are partially responsible for Sears selling a defective refrigerator without notifying the consumer.

marty galner
from Quincy, MA
I own an LG refrigerator/freezer that is under warranty. Your repair service in my area (860-644-4777) has informed me that after 2 attempts to fix my appliance they cannot fix it. The problem has been going on since before Thanksgiving. The repair service told me to ask LG for a refund so that I could purchase a new refrigerator. My phone number is 781-727-9888. I am most disappointed with all aspects of LG repair service given the size of your company.

I AM PURCHASE IN LG 180 L DIRECT COOL REFRIGERATOR ON SATHYA AGANCIES NAGARCOIL BRANCH AT KANYAKUMARI DIST ON 2017 OCT ,ALREADY 3 TIMES CALL REGISTER IN SERVICE ,TECHNICIAN VISIT AND GAS REFILLING ,AT A TIME AM FEEL IN LOW COOLING BUT TECHNICIAN SPEAK THIS IS NORMAL COOLING ,AM REPORT DEALER IN MANY TIMES BUT NOT RESPHONSE IN DEALER
CURRENTLY THE FRIDGE NO COOLING ,FRIDGE PURCHASE IN 16 MONTHS ONLY 3 TIMES GAS CHARGING ,THIS INVERTOR MODEL FRIDGE GAS CHARGING ON EVERY 5 MONTHS ????? PLS SOLVE THE ISSUE OR REPLACEMENT ON NEW UNIT
MY ADDRESS
K.LENIN
MAIN ROAD ,ILLATHER ST
ERACHAKULAM (PO)
KANYAKUMARI DIST
TAMIL NADU
9487186582
8056743382

HJJ Breedt
from Johannesburg, GT
It is for the 2nd time that the "Pulsater" Washing wheel inside the drum is loose.
We have contacted Makro Wonderboom for the first time on 23/1/2019 at 09h45. Ref no 27851
Person spoken to was Bonelo.
Various other people afterwards.
To date, the washing machine is out of order.
Please assist as a matter of urgency.
I do not think this is how LG normally handle their customers.
Extended warranty Policy no 16/ 116259

Margaret L Lacox
from Anaheim, CA
I purchased a LG side by side refrigerator in March, 2015. There were issues from the beginning - a loud noise coming from the refrigerator. We had service technicians out several times and finally this problem was solved. Therefore I purchased an extended warranty through LG Premium Care as I wasn't comfortable that there would not be additional issues with this refrigerator.
On November 17, 2018 the freezer was not cold - the ice cream was soft. I called for service under the protection plan on Monday, November 19 (Thanksgiving week) and was told a technician wouldn't be able to come until Tuesday, November 27, 2018. A technician came and determined that the compressor was bad, and he would submit an order for a replacement. In the meantime, we had to order and pay for a rental refrigerator. I was on the phone numerous times with representatives from LG Premium Care requesting when the replacement compressor would be installed. It wasn't until Friday, December 21 that the part was available for installation. Since we were going out of town, we rescheduled the installation for Monday, January 7, 2019, and finally on January 8, the refrigerator was repaired.
In light of this, I would NEVER purchase another LG appliance. A well manufactured refrigerator should never have a compressor failure.

Shane Roderick
from Corpus Christi, TX
I purchased a new refrigerator, range, microwave oven and dishwasher about 2 years ago in the black stainless and ALL have the coating peeling off. This can not be the norm for your appliances. I've been a fan of your products for many years and this will be my last purchase if this can't be resolved. The refrigerator started first and I was willing to live with it but then all the others started the same peeling. Now I have a newly remodeled kitchen with crappy looking new appliances. That's not good advertisement for your products.

Annette Nunnally
from Tinley Park, IL
My LG range was bought in July, 2018, LRG3061ST, easy clean oven. I noticed spots in the oven after cooking and thought something spilled. I tried to clean it per the LG instructions using the easy clean feature, to no avail. The more I used the oven, the more spots appeared (white flat) that would not come up in spite of anything I used to clean it with (saving harsh chemicals), I checked regularly after each use to assure that the spots did not generate from anything I was I called for service and received a visit from one of your technicians. He said that it was not something that he could fix, as it was seen in LG products. He suggested I use the oven cleaner products, even though it might take some of the coating applied at the time of manufacture. I hesitate to do this, as it might destroy whatever finish is on the oven and my "Easy Clean" might never work!

Dan kehlenbrink
from Fond du Lac, WI
Lg 3 door black stainless refrigerators. About 2 years old and the finish is coming off in 2places. Over last 4 months have talked to customer service 3 times. Always say they will cover and send repairs service. Nothing every happens. This is a definite defect. Not sure what to do but would not buy again.

Amy L Robinson
from Charlotte, NC
Purchased our LG washer 12/30/2015. Continues to give us an IE code. Called appliance company today and they came out and gave the good news we needed a new control panel and suspension rods replaced to the tune of over 500.00. Washer is less than 3 years old. NEVER will I buy another LG appliance.

Ruthine Van Overbeke
from Roseville, MN
I have had a refrigerator on order since August with Best Buy and your people keep screwing around with their PO's @ you accept them then cancel them then when their product team tries to get a response from your people the inquiry in neglected.
The refrigerator I ordered is replacing the same model that failed after 3 years of operation. I realize this is a special order because it is white but I can't imagine that I'm the only person in this world that does not want stainless.
You claim your products are superior however, I'm afraid to continue to purchase LG products dur to your unresponsiveness to your vendors and total lack of respect to your customers.
Ruthine Van Overbeke
Maplewood, Minnesota

Robert Fuller
from Madison, TN
called 0000 number November 23, refrigerator quite working. Said would send a repair person Monday, RNN181123001955 Person showed up but wasn't a sealed system repairman so had to call in again. During this time found my paperwork and discovered I had a warrenty (501843-00) and had to call a different number to get repair. 1 hr 7 minutes on hold talked to a person. No communication from last repair number. Now November 29th before it can be repaired. 22 people here on the 23, 8 stayed until the 26th, no refrigerator, 400 pounds spoiled food, another 100 today, buying ice for cooler, and thinking your service warranty is of absolute no value to me. I propose you buy me a different refrigerator of my choosing, NOT Lg today. I am so angry it is unreal to my I have been treated this way, and your company phone number A doesn't talk to B. Was offered reimbursement for food, but that was phone number 0000, not the warranty dept., nor was the warranty dept even wanting to know what has transpired nor other w/o's.
Bottom line, no refrigerator for 7 days at least, 2 hrs 12 minutes on hold or listening to crap music. Put yourself in my shoes, what is your anger level? Dare you to call me at 615-390-7215

Melinda Esch
from Denver, CO
Have a double oven trying to get fixed since AUg 2018. Not only did their service rep Crossroads Appliance fail also did customer service at LG. They all are horrible . Now I have no way to cook my Thanksgiving meal for my family. What a piss poor excuse for service!!!!!!!!!

Jasmine Perez
from New Windsor, NY
Refrigerator stopped working after 3 years. ( authorized tech ) supposedly!, shows up at 8:30 p.m. and says " freon leaked out or the compressor is bad" either way he cant fix it tonight. Sealed system ?? freon leak ? after researching this, I find hundreds of complaints abow doeout this fridge
Tech cant give an estimate to fix but at least $ 500 labor and the parts need to come from LG direct. this could take weeks to get a compressor. What parts if you dont know whats wrong?
complete moron as a repair person. So he solved nothing. how do you go without a fridge for weeks??

Phyllis Earnest
from Dayton, OH
I am very disappointed in both my wall Microwave which quit on me a little past the 2 year purchase date. And now my oven has stopped working after three years.
I was told by the repairman that a new control pad and labor would be more than the microwave itself. So it sits until I can get someone to remove it from the wall. So cooking is a challenge right now. Why can't things be made to last anymore. I know longer am a fan of LG anything. That's really all I want to say.

inga turner
from Twentynine Palms, CA
I purchased L.G Appliances September 2017 beginning July 2018 the Microwave broke down, that's when my nightmare with your warranty department placed in the Phillipines began.I spoke with numerous customer service clerks on numerous occations, no manager ever available to speak with of course, I was given 2 RNN 180712092650 and 180719051647 and 2 Case CNN1807286335705, finally technicians came out to fix microwave the 27th of July just to break down again the same day
L.G life is good logo until you have to utilize the warranty Inga turner, very irritated customer

Marlee Wagner
from San Antonio, TX
Bought an LG refrigerator on Nov 2018. Called in March with a cooling issue. Got over-the-phone trouble shooting instructions. Called again in June with same issue. Same response. Finally got an LG approved technician to physically look at the refrigerator. Air Force refrigeration. He said to get a refrigerator thermometer at Walmart because "numbers don't lie." And he told me to get a back-up refrigerator and to "read the reviews." He told LG nothing was wrong with the refrigerator! I called LG numerous, subsequent times on this same issue with no results. They tell me it's at the executive level now and they are still looking for a technician in my area. This was from July 19. I now have spoiled food and two children live in the house. I have filled a complaint with the FTC and the attorney general.

Sharon Dial
from Bethany, OK
I bought a brand new fridge from Conns appliance 4 months ago. The freezer went out and so did the fridge part. Called Conns and they said they would send a repairman out on Tuesday, this happened on Friday. They told me I could call LG also because I have a warranty with LG. I called LG and they said they could come out on Monday. Lg came out on Monday. Repairman said he had never seen a fridge go bad like this one. He took the compressor out and threw it in my trashcan. He called his people and took video of it. Never told us he was ordering parts or anything. Said he would be back the next day. He never called never showed up....nothing. LG customer service never called to let me know anything. I called LG that afternoon to see if it was going to be fixed. They set up ANOTHER time for Thursday from 8-5. Meantime I have NO fridge. No one ever called or showed up on Thursday either. Been a week now and no one is doing anything about it. I called LG back on Thursday and told me after waiting for them to figure out what was going on...Then they told me they had to order parts which wouldn't be in til Monday or Tuesday. The repairman here said IF he had to order parts he could have them overnighted. The customer service guy knew nothing about parts being overnighted. So I was lied to by someone . Today it is Friday July 6 and still no fridge fixed. Been a week now. I am paying over 2000.00 dollars for this fridge.
Conns is now wanting their monthly payment for the fridge. I told them I am not paying for something that isn't working and I cant use. I ask them if they could at least credit my payment for the time I have been without a fridge. They told me no...that they would turn me into the credit bureau. I cant believe this is how good paying customers get treated. I also I have a food loss from the fridge quitting. No one seems to want to do anything about any of this.

joan blue
from Freehold, NJ
This is about my attempt to try to get small part for my refrigerator. On June 18 promised by rep LG will send 2 small springs for water dispenser. On July 5, after wondering where the 2 small springs are, found out after wasting my time and speaking to 2 reps (on hold for much of the time) and sending an email that they are not sending springs. The only way I can get part is to call for expensive home repair. Totally frustrating company!!! My daughter, an engineer, tells me I can easily get springs elsewhere on internet. Remind me never to buy LG again. Customer service is unprofessional and uncaring.

Chris Ruddy
from North Acton, ENG
Purchased LG soundbar in May 2017. Sound fluctuated to point where volume had to be adjusted continually. Contacted LG as device was registered. Following a series of calls and emails, the sound bar was sent for repair on two occasions. With the device still not working, in September 2017, 3 customer service personnel on 3 separate occasions, promised me a supervisor would call me back. I'm still waiting.

Angela Byrne
from Lake Havasu City, AZ
I purchased a LG French door, bottom freezer refrigerator in August of 2014. The refrigerator has a ten year warranty on the linear compressor, The refrigerator stopped cooling and the freezer thawed everything in it and everything had to be disposed of. A repair tech tried to repair the problem, but was unable to succeed since he diagnosed the problem to be the compressor, which is still under warranty. The problem I am having with LG is getting authorization for the service center to complete the warranty repair. For the last 3 weeks I have been given the run-around, and the service center has been given the run-around. We (the service center and myself) have made numerous calls to LG repair solutions (800) 243-0000 and are being told excuses such as the Service Center wasn't answering their phone.
When in fact, they kept calling the fax number. I had them correct the number they were calling, and the Service Center also called them and informed them which number to call in order to get the repair authorized and the warranty work completed. After 3 weeks of back and forth, telling me it was going to be taken care of, it still has not been taken care of. They are not standing by their 10 year warranty on this two year refrigerator. My last contact with LG was today (Sept. 27, 2016). I was told that Attwoods Appliance (928) 757-1410 would receive the authorization by the end of today, and they did not receive anything.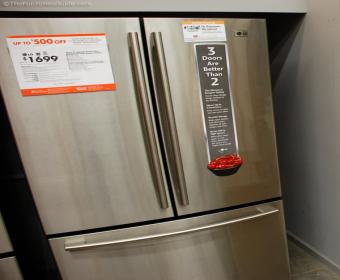 Tressie E
from Denham Springs, LA
My expensive LG refrigerator with two ice makers looks absolutely terrible. The LG warranty expired by a few months when the plastic that covers the "control panel" started peeling off. I was told the LG warranty only covered mechanical failure and this was cosmetic. I'm sadly disappointed with my LG refrig. and will not recommend LG to any friend. Sadly....I can't believe I will have to live with the exterior of this refrigerator in this condition. Just wonder how many other customer have had this problem?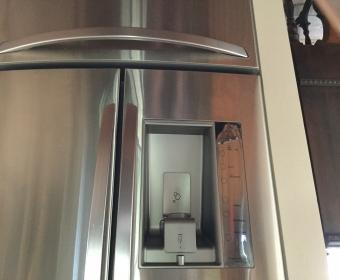 Tom Zeitler
from Yonkers, NY
I own a front load washer and have experienced mole forming on the gasket surrounding the opening. This is very concerning to me and I want to know what LG is doing about it. What actions are you doing to correct this problem. I am concerned that this mold could harm my heath. Thank you for your interest and concern in this matter.

Jack Bechtold
from New Port Richey, FL
A few years ago I bought 4 LG products for my remodeled kitchen. They included a kitchen range, frig, dishwasher and over the range microwave. Everything works well except the microwave door is disintegrating. I called Best Buy and because the box is out of warrantee they told me to get lost or call LG. I did call LG and they buzzed me off on the warrantee Q. The unit has become literally unusable. What happened to a company willing to stand up to a product failure and take appropriate action?

Linda Sisti
from Grand Terrace, CA
On March 5, 2016 I placed a freshly washed, fork-pierced sweet potato/yam in my Lg Microwave, Model LMV1680ST Serial No. 1Q1TAGH01767. I set the potato for 7 minutes and went about my house-cleaning activities. Within minutes I smelled smoke and returned to the microwave to see the microwave ablaze. Has anyone else submitted a complaint directly to LG corporate about this before? How can I contact customer service and request a refund?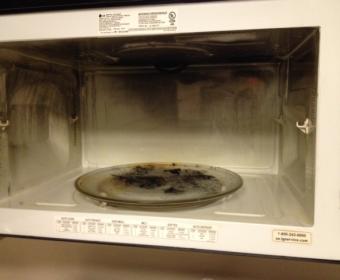 Walter White
from Grand Blanc, MI
I purchased an LG Double Oven/ Gas range. I have it professionally installed and went to turn on the burners..great no problem. I turned on the convection oven and gas poured out of it. I had an LG sanctioned technician look at the unit and he said it needed a part. I did not buy a used unit, I bought a brand new one and if this one is defective, I want another one shipped and installed. Paid over $1300 for this unit and it should not have to be repaired before I can enjoy it!

Paul Wehrmann
from Dublin, GA
Last night I was preparing to wash some items. I was getting ready to pour softener into softener tray when I noticed what appears to be mildew in this tray. The entire bottom is disgustingly mildew. Please advise me as to this problem. While I hope I have your attention I want to tell you that I wrote a letter to your corporate office about 1 1/2 years ago regarding this washing machine. The problem than and still is that the bleach dispenser has been rusting. I never received anything ( e-mail or letter ) as to that problem.

Mary Schloemer
from Greenwich, OH
We purchased a LG Microwave 11-09-14 from Best Buy. On 12-05-14 a repairman was notified and he came to the house and did some repairs to it. At that time it quit working and smelled electrical like something was burning. He said he was limited at fixing it under the warranty. It has worked up to today 1-28-16. It shut off again and did not work for several days. We plugged it in and it worked and shut off again and smelled like something was burning. Is this what's known as planned obsolescence? LG is JUNK! Would never ever recommend or buy LG ever again.

Ron Ayers
from Rochester, NY
I have had a horrible experience with LG and will never buy another LG product. About 8 months ago I bought as beautiful electric range with the purple/blue oven that self cleans at a low temperature. The stove is still working great but I noticed that the enamel in the oven is just flaking off and where the racks are the enamel failed and popped off.
I called LG since the oven is still under warranty and was told that this defect is cosmetic and that I would have to pay for parts and labor to have it repaired. Enamel serves a function in an oven, it protects the metal from oxidizing and protects the oven from heat and food that would be absorbed without enamel. I explained to the agent that this is a functional defect and not cosmetic and got nowhere with LG. They just don't care about their customers at all. I am a manager for a call center and could not believe the response I received on this issue and the attitude of the agent. I was fuming after this experience and wrote an e-mail to corporate explaining what happened and explained that if I do not receive a reply within a reasonable amount of time I will escalate or take action in another manner.
I never did get a response so I spoke with the manager of Home Depot and showed them pictures and explained the bad experience that I had. This the manager picked up the phone and called LG and Explained the issue and added that the popping porcelain is also a health issue and being a convection oven is getting blown around. She got the same crap from them that I did. Other employees came over to see what was going on as this manager was fuming and stating that they have never ever seen a situation like this before.
The manager then said that "we will take care of you and get you a new stove" and again stated that this was ridiculous. The manager was still angry over the situation and told me that she is making some calls to pull other managers together Monday for a conference call to LG Dealer support and said that she is going the climb the corporate ladder on this one.
I see a ton of lawsuits against LG and a huge number of complaints, it seems that they do not care or respond to their customers and end up in a lawsuit. I was contemplating on a lawsuit but came up with a better idea. I am going to work closely with Home Depot management and get data on whatever they need and work to have Depot drop all LG product lines. I think I have Home Depot's attention on this and just have to follow the process. I have always had positive experiences with Home Depot and I don't want to see any more of their customers go through this experience and lack of accountability on LG's part. If everything is successful and LG products are pulled from Home Depot this will be a huge revenue loss for LG which is well deserved. This will hold them accountable for their actions and is far easier than a lawsuit and there is a ton of data on poor customer service and product support.

David M Dehtan
from Las Vegas, NV
We have a 5 burner LG, model #LRG3081, manufactured in May 2015. The oven has the convection cook also. The problem is the oven. We purchased this unit for our new home in Las Vegas, NV and it was installed at the end of June-2015. We didn't use the oven much with moving in for some time but noticed it seemed to burn nearly everything. I purchased an oven thermometer and found when it was turned on to preheat at 350, it went to 550. We contacted LG, they tried some things but didn't work and sent a service technician to our home. They said the temp sensor was not working and ordered another one. When they finally came out to replace it, it's not working either. This took a month to complete in a large city.
When you try and preheat the oven now at 350, it goes to 550 still and you have to open the over door and fan the heat out of it until it gets to 350. At that time it will stay at 350. If you change the oven temp to 400, it heats to 550 again and you have to do the same thing again. This is not acceptable. We need someone to repair this unit or have a new one brought to our home. They had Buy Right appliances do the repair work before and they seemed to not care at all. We just want a unit that works. Let me know what can be done with this range.

Barbara Zutz
from Minneapolis, MN
Home Depot in Plymouth, MN would not price match LG washer and dryer that both Sears and Best Buy had for $799. Emailed company and then they wouldn't honor their 10% price match guarantee. Will never be setting foot inside another Home Depot.

prachoom chitayapuntagul
from Annandale, VA
The LG fridge bought in September started having a really bad smell a month later. Baking soda and cleaning did not get rid of the smell so most likely the problem was from the fridge itself. Calling Best Buy they told us to call LG, and a technician they said would come in October never showed up.
After going in person to Best Buy store in November, they said they would look into it and call a technician and call us back but never did. Then went back a few weeks later and a different salesperson said there were no notes on our fridge problem, and that they would talk to the other salesperson and help us get a technician in to see the fridge. They still have not called us back, and when I try calling the Best Buy number on the salesperson card no one has picked up the phone. We bought the Best Buy insurance on the fridge but this problem has been on going and not fixed for over 2 months. The smell is like rotting vegetables and is very strong, causing headaches throughout the house.

Bonnie Poyer
from Tustin, CA
Sent gas dryer that could not be vented on right side although best buy said it could. It is sitting in my laundry room and your delivery service is not delivering the electric one because no one at your store knows if it can be vented on the right side. So I, Me, Myself called LG corporate officeand they said yes it can. So why couldn't some one have checked that out by now. If that electric dryer is not in my laundry room by Tuesday, Nov 2, I will purchase it elsewhere and will demand the plumber's fee of $87.00 plus the $100.00 promised for all the hassle. The only one trying to help is Vicki at your delivery place in Chino. She could not get an answer to two emails or phone calls. What is going on at this store? Vicki called be at least 4 times today as she was trying to get some answers This is your Tustin store and I don't know why the poor customer service, but you should be aware.
Have feedback for LG Appliances?
Thanks for your feedback!
Sorry. Please try again later!