Lexus
Lexus Complaints Continued... (Page 2)
109+ reviews added so far. Upset? Call Lexus corporate: 212-223-0303

I went to lexus of Rockville center 3/21 to trade in my 2008 lexus gs with 30,000 miles with the intension of purchasing a 350 es 2013 -I was given 20,000 for my car in mint condition fully loaded which I had purchase from the said lexus 1 year ago for 35,000-i spent all day in the dealership attempting to get a transaction that was affordable. at closing of the store I was hurriedly showed a 300h and told it had same features as 350 es only has hybrid as difference they even asked for a deposit of 3,400 in addition to not giving me the full values of my car.
I am very un happy with current transaction and feel like I wasn't given the full value of my car. this would be my third purchase from said lexus dealer ship and each time was taken advantage of. As a single black woman it is apparent that I was not given a fair deal and will contact the ny state consumer affairs department and the attorney generals office. this is fraud and robbery of a customer who have given you my business for the past 10 years I have paid off for a2007 lexus in less than 2 years of the 4 year contract and put 15,00 down out the gs I was trying to trade in. I am awaiting your response to this complaint and hope that you can help me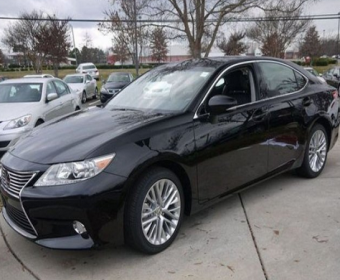 I bought 2013 lexus GS 350 from Saudi Arabia. In the first week, I had bad experince with my new vehicle. That one of tires exploded while I drove my vehicle on speed 60 KM. I went to the lexus dealer in Saudi Arabia and they checked on tires. The lexus dealer gave me a letter to the tire dealer " Bridgestone " to fix or replace tire. Then, I visited Bridgestone dealer in Riyadh. They did not respect me as a customer and the supervisor shouting. Absolutely, they did not help me. After that, I sent complaint email to head office of Bridgestione in Dubai and I called Lexus customer care in Jaddah, Saudi Arabia. Also, I tried to contact them many times, but nobody help me in Saudi Arabia. Finally, I paid almost $400 for replace tire in Bridgestone. I wrote this email to you to help me if you can or contact me with head office of Lexus in Japan.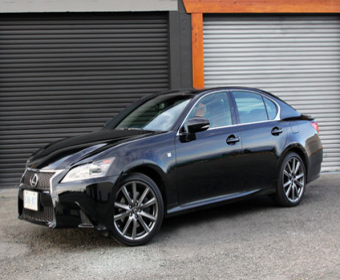 I was seriously injured in an automobile accident on 02/17/13. A truck hit me on the drivers side and none of the airbags deployed. I hit the steering wheel and then crashed the side of the door and was left with a totally separated shoulder and sever neck injuries. Since then I have been in therapy to try and regain the ability to move my shoulders but have been unsuccessful. I am facing surgery and a 6-8 month recovery period after the surgery. Since the accident I have been unable to work and have recently been told that I will lose my position at the company that I work for. I AM FURIOUS to say the least. I purchased the Lexus because I was under the impression that the Lexus Name was a highly tested car for safety. To have been in an accident 3 times since the car was purchased (I was the first owner) and the airbags have never deployed. I want to hear back from someone regarding this issue. The car was totaled and now I have no job, no car, and months of rehab to look forward to.

I purchased my third Lexus a 250 SE-L in march 2009 due to the car having covered less than 6000 miles in under 3 years. The wheels required replacing due to oxidation, this was done under the 3 year warrantee. I Have now covered 20000 miles, the two front wheels are oxidising again this is a let down for Lexus the wheels, as they are still under a three year old, are they still cover by Lexus 3 year warrantee. My wife owns a Toyota T Spirit 2005 and as covered 25000 miles with the same Alloys from new with no Oxidation. I am totaly satisfied with my Lexus and will be changing it for a forth one in the near future. Please look into the wheel problem as I understand that other complaints have been made. I purchased my last two cars from Stockport Lexus, with no problems very helpful.

My fifth and last RX. What did they do to this SUV? Rides like a truck and more rattles than I can keep up with. Rear head rests rattled so much I finally removed them, plus now I can see out the rear window. Had to remove the trunk slide screen to eliminate more rattles. Still some creecking from the rear consol. Road noise! every time I drive I have to check all the windows to make sure they are up because it sounds like one is open. Tire noise is just as bad. Could Lexus put some bigger side view mirrors on this car? what a distraction they block out so much vision. Center console has NO Storage space and difficult to open,thank heavens for the two cup holders though useful for sun glasses and keys and phones. Heated and ventilated seats?
Don't count on the ventilated because they do not work! When I complained I was told that they don't really cool so just get used to it. It comes with no body side moldings,I had to order the parts and have them installed! Guess who ended up paying that bill? No more true fifth wheel and spare but I do get a FREE WASH once a month if I want to spend the $15.00 in gas to drive there. Will be looking elsware in the fall BMW or Accura, so long Lexus

We have owned 4 Lexus vehicles the first 3 were great. Our 2010 RX450h has a brake and steering problem acknowledged by the dealer and Lexus. They refuse to repair this is the worst purchase we have ever made. I will not buy a Toyota product ever again.

I really need your help with an unpleasant experience that I had at my dealership on Saturday. As a first time owner of a new Lexus, purchased from Hennessy Lexus of Gwinnett and a loyal customer since then, I became very disappointed in the service that I received from my service department last Saturday. The Lexus dealership took advantage of me and my naiveté and ended up charging me for service that could have been prevented. I have been a loyal customer since purchasing my Lexus IS 250 there two years ago. But your service department's negligence cost me to replace my rotors and drive an unsafe car for the last 10,000 miles.

I really need your help with an unpleasant experience that I had at my dealership on Saturday. As a first time owner of a new Lexus IS 250, and a loyal customer since then, I became very disappointed in the service that I received from your service department last Saturday. Your dealership took advantage of me and my naiveté and ended up charging me for service that could have been prevented. You cannot imagine how upset I was when I was told of this news. Your Lexus service department's negligence cost me to replace my rotors and drive an unsafe car for the last 10, 000 miles.

Lexus Customer Support is Nightmare. On Saturday 2/20 I took my ES350 to Lexus of Naperville for a car wash. The car ended up with huge white patches on the hood and roof. I took the vehicle to the service manager Dan Petrey. The problem was diagnosed as major paint failure on clear coat. The repair was done under warranty at no cost and I agreed. I asked the service manager for a receipt at the end but did not get it. I drove home after waited there for 3 hours and left the dealer shop floor near 6 PM in a cold and dark winter.

wilfred shannon
from Miami, FL
TOOK MY 2004 LEXUS RX 330 IN FOR DASH BOARD REPLACEMENT CHECK MONTHS BACK. THEY KEPT CAR OVER NIGHT GOT RIDE HOME BY LEXUS.PICKED UP CAR NEXT MORNING WITH WIFE, WHEN I GOT CAR AND DROVE OFF I TURN ON WIPERS FOUND OUT BLADES WERE MISSING.WIFE WANTED ME TO GO AND COMPLAIN BUT I KEPT REPLACEMENTS OF SOME PARTS IN TRUNK .TOOK CAR BACK IN WHEN DASH BOARD CAME IN 2 WEEKS BACK.SERVICE REP SAID IT IS A ONE DAY JOB.CAR IN 10AM MONDAY DID NOT GET CAR UNTIL 10-11AM THURSDAY.WIPER BLADES CHANGED,NAVGATION SCREEN LOOKS LIKE SPIDGER WEB BEHIND IT AND DARK .WENT TO ROTATE TIRES AND KEY FOR WHEEL LOCKS MISSING AND SWAPPED WITH A OTHER CHROME LOOKING PART.TOOK MY CAR TO NORTH MIAMI LEXUS.IT IS IN MY WIFE SANDRA GREEN SHANNON NAME

Balakrishnan Krishnan
from Kissimmee, FL
Lexus ES350 (2013) VIN: JTHBK1GG5D2080142. I visited Orlando Lexus Service @ 305 N Semoran Blvd, Winter Park, FL 32792 on 12/17 (Sat) at 12: PM. After a discussion with them (handled by Mr.Daniel and Manger: Mr.Kevin), I got the vehicle enrolled there and scheduled a service on 12/23 (Fri) 7:30 AM (the vehicle was bought in NJ and it was the time I visited Orlando Lexus). I requested Daniel to check ES350's left front tire to see if there is any issue as pressure was ~26 psi only (other tires had about 35psi). In the meantime, I went out to see a new with the plan to buy in 2-3 weeks. The car key was returned to me by a person telling me that there is no problem.
But, to my disappointment, nothing was done. I went back to Daniel and later to Kevin and asked them why it was not taken care of. To my extreme surprise, I was told that no such request was made in spite of the fact that I had insisted on it to Daniel. They agreed to do it reluctantly after a while. After about 20 minutes, I was given back the car and was told that there is absolutely no issue with the tire. I got assurance that there is no problem with tire, sensors etc. But, after I got back I found that the tire was flat. This is extremely irresponsible on the part of Lexus of Orlando Service.
It's 1:30 AM now and I am trapped in a place away from home (I have called roadside assistance and the case #16078010). I want an enquiry in to this and I hope it is not covered up.

Roberta Steiner
from Schenectady, NY
I have spent the last two months trying to buy a 2017 Lexus RX450h. It has been a frustrating, aggravating, maddening two months. I have never been so disrespected. And I'm appalled that the Lexus computerized inventory system is so out dated that it takes weeks to find an available vehicle with specific options and color combinations.
The second week of this September I went to my local Lexus dealer (New Country Lexus). I spoke to Matthew Goldberg. I collected information. Matt told me to contact him if I had any questions. That afternoon I emailed him with some questions. He did not respond. But the following week he called and asking if I had any questions. I did. He said he would send me the information I requested. I have never heard from him since.
A few weeks later I returned to the dealership to test drive a Lexus 450h. I took a ride with a different salesperson I asked her to tell Matt that I had come by for a test drive. He still has not contacted me. She didn't seem interested in selling me a car, either.
On October 21, I put together an offer and emailed it to two salesmen outside my area. And I went into the local dealership and spoke to the Sales Manager, David Saunders and voiced my concerns about the lack of service. He was most apologetic. He accepted my proposal. We sat down together and he located a car at another dealership. I would have to get the larger wheels, which can be a challenge for a 5 foot 5 inch woman, but I agreed to it. We had a deal. He said he would keep me informed as to the progress of the car. I never heard from him again.
On November 10, I met with the General Manager. We worked on the details of the car and various charges. He continued to be apologetic and said he "wanted to make things right". I have yet to hear that my car is available for pick up.

Rafal Kafeczuk
from Grays, ENG
I would like to send you a link to my two videos about the service done on my car by a Lexus approved bodyshop. I have been in touch with Lexus many times with the issues my car was presenting with. On these videos you can see the poor result of repair done by that body workshop. I feel I am left with the car which looks horrible what you can see on the videos and I paid so much money for this car to exceed my expectations. I am very disappointed.If you encounter any issues with opening these links please go on YouTube.

yolanda
from Savannah, GA
I own and drive a RX350 2010. I have had my vehicle serviced each and every time I was advised to by the Lexus Advisor. I take very good care of my vehicle and in return I had hope that I would have very little problems with my vehicle. When I purchased my vehicle I purchased the extended warranty, had the oil changed as advised, tire rotated and purchased tires from Lexus as advised along with many other routine service requirements. Recently, I started to hear a clicking noise in my steering column. Every time I turned the steering wheel their is a clicking noise. I took my car to the Lexus dealership and was told that the problem was fixed.
The clicking noise stopped for a while and then returned. I paid for that visit. I took my car back to the Lexus dealership and was told that my whole steering column is going bad and that its gonna cost me over $3000 to have it replaced. I never heard of the steering column going bad on a car, especially not a high end car such as a Lexus. I am very disappointed with this investment. I am sadden by the facet that I took my car to the dealership and they offered no help, no advice or anything to help me with this problem. Do you really stand behind your cars as you say you do?

Joanne Matteo
from Danbury, CT
I am completing my previous e-mail because my lap-top died. As a result of these circumstances, I am frustrated with Lexus and did not want to deal with the servicing of this car. The consequence resulted in me receiving less for the value of the car on the trade in was $24,000. The body was in excellent condition and had low mileage for the year of the car. I feel that this was something that could not go without my complaining.

i am complaining about two things. I am disappointed with my experience after having purchased a 2012 Lexus 350 RX at Lexux of Mt. Kisco in New York. The vehicle was purchased as a certified pre-owned in October of 2015. The mileage on the vehicle was 28,197 at the time of purchase. In January, the battery died and was recharged by Triple A. Several months later, the battery died and needed to be replaced by Triple A again. I was informed it was the original battery. The tires were also checked and I was informed that I needed new tires.
This was checked by more than one source. Having only putting a total of 4200 miles on the car since its purchase, I question the validity of the pre-owned inspection. By what standards was this certification met. I have now traded in my Lexus because I was frustrated with having received no satisfaction from the dealership.I certainly did not wear the tires with that mileage. The dealership I traded the car into was Wetmore Jeep in New Milford,CT. They could attest to the claim about the condition of the tires. Having heard wonderful things about owning a Lexus, I was hoping this would be true, unfortunately for me it was not the case. Total 31,000 dollars paid for the vehicle.

Ala' Ayasrah
from Amman, AM
I am writing to express my outrage and concern regarding a dealership service in Jordan middle east and even those in Dubai. I trust Lexus cars for their reliability. I brought my car (ct200h 2012)to the local dealer to check it as i have rough and shaking first star in the morning and which recently got worse until I started to notice coolant leak in combustion chamber (white sweet smell exhaust smoke plus 3cm drop in coolant level).
The local dealer has been working on head gasket replacement since 8 Long days and not done yet. Very slow service no information on work progress and as I have to travel to Malaysia on friday I can't come on time to receive my car which is apparently not any time soon. They claim that it has been overheated but I have never had any alarms on dashboard regarding elevated coolant temp. I believe the head gasket failed either alone or there was a failure in the alarming light which had never came on Dashboard.
I am very disappointed for the unexplained blown head gasket and the very slow dealer service (head gasket replacement taking 10 days plus) .As I can't take the car on time Because I am traveling in 3 days they are planing to charge me a so called storage fees. They had 10 working days finish but apparently it is not enough for there incompetent technicians Why the head gasket failed so soon on a will maintained car and there was no error codes or alarms to indicate overheating or misfire to explain engine rattling and shaking in the first start in the morning or when engine sits for awhile.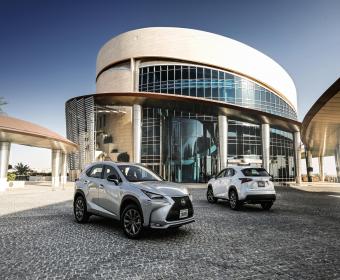 June P. Shaw
from Beverly Hills, CA
I purchased a LS460 Lexus 3/4/16. I have owned many top of the line Lexus cars over the years and this is the first time I have been very unhappy with my new vehicle. The first complaint I have involves all the windows of the car, in particular the windshield. When the sun hits it, it has sparkles and dots that are distracting and horrible. The windshield has been replaced once already right after I got the car.
The next issue involves the new design of the body. It is too low to the ground. I parked at a curb on Pico Blvd. (Los Angeles) and the right front bottom of the fender scraped the curb and it left scratches and no paint. Also, the right side doors could not open because the car was too low. I noticed that the paint is not good either. You put the cup holders in an inconvenient place and they are too small. If I put a beverage holder in them it covers the radio controls.

David
from Springfield, VA
I would like to express my SUV Dash Board of the front window has cracked. Lexus have agreed to replace it but I have been waiting for over 5 months to have the work completed. We have been considering a new GS 460 but I am not to cool with the new front grill look. This is the first time as I understand the process at the Pohanka Lexus Dealer ship that the material require for my vehicle is on back order and I am on the waiting list to have the vehicle service with 60 other customers. Not good on this particular items. However, I would like to support this outstanding service dealership. They really do bend over backward to support me as a customer.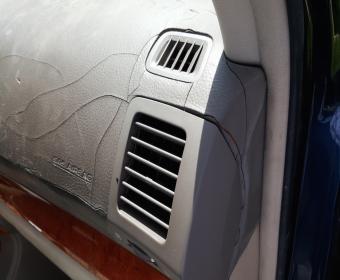 Amir Yazdi
from Irvine, CA
I leased a 2015 Lexus GX 460 in December 2014 for two years. My NAV and sound system had a problem and whole system got frozen and I used to turn off the car and turn it again to start working again. I took my car to Newport Lexus service several times for this problem and as I remembered they have done: Update the software at first time, but i got same problem. I guess they re-install the software, but I had same problem. They changed my sound system, same problem still happened.
Last time, they told me they changed the computer! and on Monday, my friend drive my car from LA to OC called and told the Navigation is not working and I asked him to go out of free way, stop , turn off and turn ON the car, and he did. So, I return the car to Newport Lexus today again and I don't know what they are going to do this time. Anyway, by my friend recommendation, I called a Lemon Attorney and explained my car problem and he told me that is a case for Lemon and he asked me to go to his office.
To be honest, I did not have any experience with attorneys yet, and based on my friend experiences in different cases (not any lemon) , I don't like to have any. Also I had very good experiences with Lexus( I bought and leased 4 Lexus for myself and my wife, also bought and leased at least 4 other Lexus for my family and friends in past 10 years from Newport Lexus) , had not any headache and got a very nice professional services in Newport Lexus. So, my question is what Lexus can do for a lot of inconveniences for this issue.

Paulette Robinson
from San Diego, CA
On Monday the 1st of August 2016, I was driving down a winding road when my power steering light came on. I was able to control the car down that hill before arriving to work before the steering wheel froze up so it made it difficult to turn into the stall. I thank God that I was not too far from work when this happened. I called AAA towing to tow my car to the nearest Lexus dealer who is in Kearny Mesa, San Diego which is 14 miles from work. I was given a loaner until they could check it out. Lexus called later to tell me that they could not find anything so I can come pick up my car, I was then questioning if they couldn't find anything, what happens if this does it to me again.
I was then told by the mechanic that they would keep it another day to check it out. Lexus called me on 8/2 to tell me that they couldn't find anything and that they drove my car for 40 miles and no problem and that my car can be picked up that day. I picked up my car on my 11:00am lunch hour, and drove it back to work which is 14 miles. As soon as I was going into our parking garage, the power steering light came on and the wheel started to tighten up again.
I called Lexus and then the AAA customer service number to complain that I just picked up my car and it could have caused me to have an accident. I told them to come get it since I was not going to pay to have it towed. Lexus sent a guy to bring me a loaner car and to drive my car back to them at 2:40pm. On 8/3, at 11:05am, my sales guy called to tell me that it happened to them with the light and that the motor was gone on the steering well, the charge would be over $1,000.00 to fix. Was told my car should be ready on 8/4 for pickup...pending their call now.
8/4/2016 received call from sales rep that my car was ready at 10:50am, picked up car @ 11:15am, so far, no. warning light…After picking up the car, it still was not running like it should, I was told that it was probably due to the problem being fixed and me not knowing how it should run. Drove the car anyway, no warning light so I was going to have to deal with it. On 8/14/16, while drive with my husband home, the Power Steering light came on again after just getting this fixed and spending the money for this expensive repair. Thank God that I just reached my exit and was able to pull over to the side, I restarted the car, and the light went out….
Thinking that this might have been a fluke per my husband, I continued to drive the car praying that this wouldn't happen again in order for me to be humiliated at the Lexus dealer again as if I don't know what I'm talking about. 8/17/16, while driving home late from work, at 7:05pm, the Power Steering light came on again and the steering wheel locked, but allowed me to turn the wheel with both hands. I'm already paranoid about driving my car of 9 yrs. that I love but concerned that this problem will not be fixed.
I turned the engine off and restarted the car and the light went out in order for me to drive it home. I drove it around for a while to see if the light would come on and it didn't, I knew that I would be taking it to the dealership in the am. On 8/18/16, I left my house at 5:10am in order to get the early to beat the traffic, I knew that the Lexus service dept. doesn't open up until 7:00am but I was afraid of it locking up again.
I arrived at the dealership at 5:30am…..The mechanic came to talk to me instead of my Service Rep, Chris, he asked me the problem that I was having and then took me for a ride in my car to go into the service area in order to hook up the machine to find out the code for the problem, he was very nice and I appreciated his concern since this has happened several times. An Error code # C1511 came up, this was the same code that came up originally that was the reason for the repairs.
The repair was done on 8/4 for this, "Torque Sensor #1 error or failure" per my invoice. The AAA mechanic did not know why this was happening since this was done already. He requested from the service rep that it get written up and for me to have a loaner for the day so that they can again research this. The car does not have any power like it did…pending now, a call from Lexus service dept.

Jim Moran
from Westfield, MA
My Lexus was leaking oil everywhere. I took it to the nearest shop I could find and they diagnosed an oil cooler leak. The technician. stated that Lexus and Toyota have had this problem quite frequently. He stated that the dealer will fix the problem at no charge. I called Balise Toyota and this person said there was no such thing and the that the technician was wrong. I am having my car repaired and decide to google the problem and sure enough this problem has been ongoing and there is a warranty enhancement. on this part. Lexus, highlander, and Toyota are among them.
Well I called one Lexus dealer in west springfield mass she she verified that there is a warranty enhancement on that part.Now I have two different answers.I then call another Lexus corporate number and according to the vin number that Lexus doesn't even belong to me and the part has already be fixed.. It has now been six hours and I have to get my car repaired go to work then get on the road as my wife and daughter have already left on vacation. Would you please consider reimbursing me for at least the cost for repairs.

Ray W Stewart
from Norcross, GA
I own a 2016 LS460 and a 2014 RX350 purchased from Hennessy Lexus in Duluth Georgia. I have been a Lexus owner since they first came out, and have experienced few if any problems through the years.. My reason for this complaint is with both my LS & RX. They both have what I think is a VERY serious problem! When turning left, the engine almost shuts down, leaving you very vulnerable to on coming traffic . I haven't experienced this problem turning right, but I have my fears. I owned a 2007 LS and it did not have this problem, so why does a 2016 LS have this problem, or any Lexus for that matter. Please tell me you have a fix for this problem, because this not an issue to be taken lightly, in my opinion.

John W. Carroll
from Kansas City, MO
I called Lexus customer service at 1-800-255-3987 to get my services started on my car. 2014 GS350 Vin# JTHCE1BL5E5022161 When I purchased the vehicle I was told that I would get a free trial period to try the services and after a year I can purchase the ones that fit my needs. The customer service rep told me in a very rude way that I was not the original owner so I got nothing for free. I tried to explain to the rep. that I had just purchased the car and had not used the free service.
Again the rep rudely stated that it didn't matter that they only gave free service one time. I asked if it was someone else I could explain my situation to and was told that it was nobody else to talk to and that if I did they would tell me the same thing. The customer service reps attitude was very un Lexus like, although I have never had these services on a car before, I am not a first time Lexus owner; in fact this is my 4th Lexus, and up to this point I had been very happy with all of the service I received from Lexus, but if rude inconsiderate service is the new norm I will be returning my car and never buying a Lexus again.

Esther Couvertier
from Miami, FL
The paint of a 2007 Sapphira Gray is peeling off plus the dashboard is melting with no response for the painting and still waiting for the painting, the Lexus are supposed to be a Luxury Car. I never had that bad experience with a BMW. I am very very disappointing never have so many cosmetic problem with the Lexus. I had two previous Lexus and no complaint but the QA is awful very poor.

Gazi B Zibari, MD
from Shreveport, LA
I got a note from Lexus Division,ToyotaMotor sales, USA, Inc. 19001 South Western Ave, PO Box2991, Torrance, CA 90509-2991. VIN:JTJHW31U260016677. Dear Lexus Owner: "Lexus would like to advise you of an enhancement of portions of your Lexus new vehicle limited warranty. This program will extend the warranty coverage for repairs related to any cracked and or sticky/melting dashboards as a result of heat or humidity on 2007-2008...... and 2005-2008 model year RX400h vehicles."
As soon as I got this note I took my Lexus- RX400h To Harvey Lexus, Bossier, Louisiana and the service agreed that my vehicle dashboard crack is due to heat and humidity and I was told they will order one Dashboard for me. After several month I was called the Dashboard in and I dropped my vehicle at Harvey Lexus Dealer. Later own I was called and informed that my Dashboard was of a wrong Color. I was told sorry we will order you another one. Several month went by and once again I was called and informed that they have received my new Dashboard. Once again I dropped my vehicle at their service department.
Later on once again I was informed that they have ordered a wrong size Dashboard. It has been several month and I have not heard from them even though I have called them to see why it is taken so long? they replied that they have not received the part. How would you feel if you put your self in my shoes? In Dec I bought Lexus Gx460 2016 for my wife and I was about to get a Lexus for my daughter but I have decided not to deal with Lexus ever again.

Andros Taylor
from Nicosia, 01
I am a Lexus owner IS220D with registration number from Cyprus. Since I bought my car I always have to had additional engine oil. At the 112121 kilometers I had a cylinder head spacer shim failure, although my car was always serviced with genuine lexus parts. I ordered new parts from your dealer in Cyprus as well as new piston steel rings, so I can recondition my engine. I was delayed because your dealer did even bother to update me that I was going to need new pistons as well.
This is so irresponsible because I was only updated for new models arriving. However, how comes the auto express in UK recalled all these models and changed pistons even out of warranty and I was not in Cyprus. This is outrageous because I paid for a Lexus with reliable engine not one with low quality parts. I demand full compensation for my expenses to my car running again. I am looking forward to hearing for you.

Michelle
from Merritt Island, FL
I have always purchased in my 55 years Toyota Family. Now since 2015 when I finally purchased the Lexus which I paid more than Double in Price from my previous Toyotas I have had Product Problems still today, Financial Errors with my Auto Pay, return of my Lease, Lack of Title since they forgot my Name, departmentalized pointing blame on one another and making me call several departments with each pointing the fingers back at one another, took over payments and it took me two Accounts and false delinquent notices and pleading to refund their Error with no apology or appreciation of this being my 7th Purchase! And 9th if you count my Family!
Yet this Lexus is already having service problems I never experienced with Toyota and I was treated with excellent Customer Service unlike the horrible treatment with Lexus (called Toyota Financial) now that they have sent me to a Collection Agency over $372 when they took my Cash for a $50,000 2015 Hybrid and took over payments and numerous mistakes in all departments yet the supposedly Executive Office (Kristie Morales of Torrance) says this is all a Dealer Issue and not a Company Issue and they Do Not Compensate. She said they refuse to remove the $372.75 fee for returning the Lease after each Department in Financial and Customer Satisfaction and Customer Experience told me to fax my proof I did purchase another 2015 car.
I did...this was not enough...I did not Finance it for 30 days. I called both Dealers in my area and one said this is normally waived since I am purchasing another Vehicle? Even Financial in Iowa said the same? I spoke to Torrance Financial also and one also thought this was true. Evidently, it depends on who you speak to and each Department does not see the notes of the others. Just yesterday as they transferred me to each department for the ongoing Remote Service Issue (Miriam of Torrance is asking to test two 15 minute intervals for Trias of Remote?) and then Financial each began with another repeated question disregarding all of the problems occurred now and before since 5/9/2015 with a question "So you don't understand why you are being sent to a Collection Agency for $372.75?)! This is not my only issue. I spent $50,000 Cash and have been never treated so horribly and pathetic lack of concern by any Corporation.
I used to praise Toyota and always purchased Toyota...I was planning to buy another Vehicle until I felt like I woke up in a Nightmare or Alternate Universe with Customer Service Reps who sound like Robots and total disregard for the Customer and no apology or concern for the mistakes made...not only from the Sales, Dealer, Campaign, Financial, and now the Remote Service Issue on a New 2015 Hybrid! One that I paid over Double in Price for! And to reach the "Stepford Wives" and "Robotic" with no Human Concern, both Kristi Morales who works along with apparently Adrian Chapman and to find they are supposed to be in the Executive Office making Executive Decisions!
Please try to explain to me I am mistaken and this is not the philosophy of the Toyota Family and Lexus and Toyota Care! Supervisors prior promised to call me back and to at least remove me from Collections, yet I one month later never heard back once again from them and the Credit Collections sent me a Collection for the $372.75! I have Miriam from Customer Experience calling to fix our Mechanical Remote Issue yet the nerve to still want to Collect $372.75 after Lexus gladly took $50,000 for this Car which has been nothing but a problem and most of all, the lack of Customer Care and Customer Service and Human Concern and Appreciation of Customer Loyalty.
Please escalate to Michael Groff. I have tried to write to him and never heard back. I was told my Christie Morales they were working on it as I called 3 months in a row after waiting and to get another collection notice. Toyota cares? When created in 1989, did Nagoya, Japan expect their North America Customer Service to be like this today?

Michelle Cunningham
from Jacksonville, FL
I purchased a 2008 ES Lexus from orange park fl. It has been then worst experience I have had since I purchased my first Lexus. The first thing I experience was with your financial dept due to some mistake on their part they came up with some form of excuse why they needed to change the interested rate from 11% to 13% . Then the services department sucks I can't even start to complain about them and finally I had to take my car in for a repair and that's when I found out that they sold me a Lexus that was not certified that was the straw that broke the camel back.
I will never refer Lexus of orange park to anyone. Due to my great experience with the Lexus services on Atlantic Blvd I recommenced my family to purchase a Lexus which my sister purchase one, my older went to Mercedes of Brumos and some of my other family member purchased from your company. I feel that I'm a value customer. Please don't allow the Lexus experience be tainted by a group men who just want a sale.

Phyllis
from Baltimore, MD
I, had taken my Lexus SUV (RX350) for repair on February, 22 2016. Damages to right side of vehicle, both doors had minimal damages, plus the front fender also needed to be repair. Mrs. Shelby and I walked around the vehicle and check all damages, Mrs. Shelby had taken notes on the damages, I asked her any scratches' that not related to the accident I will pay. just call me and let me know the price. Several days later they called me gave me the prices to remove all the scratches and told me this will mean they will have to keep the car extra days, I told her that was fine with.
March 3, 2016, they said the SUV will be ready at two o'clock. I was late arriving at the shop maybe 4:30pm. When I received my vehicle, marks from the accident was still on the right door, no repairs of the scratches on the vehicle. The mats on the floor of my SUV was dirty. I asked the support rep, I don't understand why the SUV NOT FINISH. We made an agreement that will pay for the scratches, she told me everything was done. I am so disappointed in Lexus customer service.

My rear view mirror on my Lexus has rust looking marks throughout the entire glass....it seems like the rust is settling inside of the glass which makes it hard to see what's behind me. Also the rubber dashboard is extremely cheap. When the weather is hot, my dashboard melts I have tons of cracks due to this melting.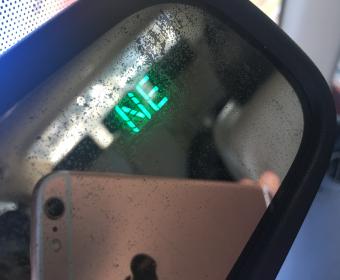 wesley mahan
from Tampa, FL
Poor rearview camera quality in our 2015 Rx 350. Since we purchased our Rx the image from the rear camera has been very washed out. The resolution is poor and the colors are faint. I have complained to Lexus of Clearwater, but have been told that it is the same with all the new Lexus. This makes our fifth Lexus, and have always been impressed with quality throughout the car. This camera is not as good as cameras in cars costing one third that of the Rx.

Joe Tieu
from Houston, TX
I purchased a 2016 Lexus RX 350 in December of 2015. On February 12th I had noticed some oil on the floor of my garage. I did not want to believe it was coming from the Lexus. I took my flashlight and got underneath the car and started investigating. I discovered some small leak coming from the engine. I then took it to the dealer and had it checked out. Well, come to find out the car's been sitting there for a week now apparently waiting for an engineer from Japan to come and investigate.
I would like to be compensated or would rather get an exchange for another car because I don't think it's fair for me that I got a very expensive lemon. ($63K lemon) How am I suppose to tell people if I'm trying to sell my car that it's never been worked on? My point is, the car is not original anymore. It only has 300 miles on it. What would you do if you bought a Ferrari and you found out it was a lemon? The oil was probably leaking right out of the dealership but since it was slow leak no one had noticed including us.
I have many friends that are in the market for Lexus.

Charles Woodward
from Jacksonville, FL
Read this. Promises, but no follow-up. Lexus service is dead. I started buying cars from your dealership not long after it opened. Obviously, I have been pleased with the automobile and the dealership and have referred many friends, family and associates over the years. Most recently my son and daughter-in-law. I am very disappointed in my most recent experience. I think that a part of the problem is that I decided to try a Saturday appointment and, not unlike many businesses, things are not that well organized. After finding that Larry Berry was working, I requested him since I was unassigned. I have worked with Larry many times and I have absolutely nothing but good to say about my experiences, including Saturday.
At check-in, I asked Larry to have the technology person show me how to get my dash screen to display the satellite radio stations. I had renewed my free trial on the day it expired, but Sirius must disconnect in the morning and not wait until the end of the day. The result was a few hours of not having service. Once service was restored, I found that only one or two stations appeared in each section (Jazz, Pop, etc.) even though the stations are active and can be manually tuned. My assumption was that the radio needed to be refreshed. I has Sirius "refresh" the signal twice with no change. The lack of display was obviously in the Lexus radio or display system. I assumed that a person specializing in technology would be able to get the station display to return in no time.
Wrong! His first explanation was that I had not bought the full package from Sirius. I don't know, I called them and simply renewed. I didn't ask for the "cheap" package and I doubt that they sold me one. He seemed insistent that, because I didn't have channel 100, I had not bought the full package. Frustrated, I told him I only want the channels that I do have to display and gave him both examples and a demonstration. Again, the problem was that I didn't buy the full package.
I asked him to exit the car then came around to the driver's side and asked Larry to exit the car. I owed nothing so I left before what was racing through my mind escaped my mouth. Essentially, that experience has undone my confidence in the dealership. It is hard to believe that I was sold a "cheap" package by a Sirius Rep, but it is even more difficult for me to believe that this is the reason that active stations will not appear on the display. If someone would write me and tell me how to fix this, I would really appreciate it. I will not work with your specialist, however. You may have noticed that I have used the word "assume" way too many times in this message. I suppose this proves that "assume" is, indeed, an acronym.

Karen Kennedy
from Fort Huachuaca, AZ
I purchased my very first Lexus December 8, 2015, from the Lexus of Tulsa. Lexus of Tulsa quickly informed me how great their vehicles were and provided great customer service at the time of purchase. Fast forward February 8, 2016, (not even 90 days) the vehicle shuts down and I am stranded on the highway in a brand new 2016 Lexus and I am pissed. I received great service from the online operator in getting the vehicle towed to the Lexus of Mobile. (I live in Alabama but purchased the vehicle in Tulsa.
When I contacted the Lexus of Mobile to explain what had happened and that I needed a loaner car I was told that the department closed at 5:30 that issued rental cars. I exclaimed Lexus is going to leave me stranded? She said to call her back once the tow truck gets my vehicle. Now I am panicking because I may not have a ride home So I call Lexus of Tulsa and talk to the Sales Manager named Todd and explained what was going on since I purchased this vehicle from their car lot and I was thinking maybe he could contact his sister branch (Lexus of Mobile) and talk them into waiting until I get there so that I would not be stranded. He proceeds to tell me that there's nothing he can do I am all the way in Alabama and he didn't know where or what dealership to call.
By this time I am even more pissed because this was not the customer service they had shown me when they wanted my money. So told Todd that this was unacceptable great customer service would have been to apologize to me for selling me a 2016 vehicle that didn't last 90 days, and to find out where I was so that he could contact the dealership and make arrangements for me to get home once I got to the dealership. I thanked him for doing nothing and contacted the online service again explained what was going on. Finally Lexus of Mobile contacted me and informed me that a loaner vehicle would be waiting for me. Thanks to Todd I will never purchase another vehicle from LEXUS of Tulsa.

This letter is a complaint against Toyota – Lexus – Qatar. I went on Thursday 10/12/2015 to replace the radiator after recognizing a leak in it in my car type Lexus Rx 350 2008 Model which take 5 days to finish the service on Tuesday 15/12/2015. After coming back home same night ; I heard a strange sounds in the gear box, I checked myself the oil gear & found it almost empty. I drove my car slowly to a close station using cruse control system to avoid shifting in gear case the way to the agent is far and not good for a car in this situation adding two litters of SW gear oil in it which I attached the invoice with the letter.
In the station they told me the reason of losing the gear oil is replacing the radiator after changing the oil gear which is a fatal error as I understood. The agent workers didn't check the gear oil level nor noticing in the try drive after service. I apply for a complaint in a number 8000019107 through call a week after the problem. Till yesterday no any active action from the agent regarding my case, although I contacted them many times during the last two weeks.
I am now writing to you to settle my problem with the agent which I lost trust in their work. I have many friends got cars from Toyota hear in this case. I would like you to fair me with the agent in this case because actually the employees show no any kind of response against my case specially 60,000 Km service is close.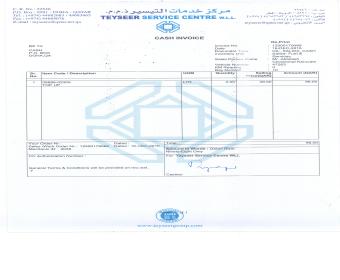 Vinod Mamtora
from Santa Rosa, CA
Yesterday, Dec 30, 2015; I went to Lexus Service at Santa Rosa, CA; to fill up air in one of the tires, which was showing 3 to 4 pounds low. The service adviser said that it might have a very small leak and needs to be checked. After about 30 to 35 mins. I was told that there was indeed a small leak and that they would be able to fix it shortly. As nothing happened for another 90 mins, I contacted the front desk, and was told that they will let me know in a few mins. Another 10 to 15 mins and an adviser told me that they cannot fix the leak and the tire needs to be replaced.
This was quite shocking as there was no indication for the last more than two hours that the tire might need replacement. I, therefore, suggested to replace it with either the spare tire or the original tire, so that I could look to find out if some body else can do a better job. However, that was also ruled out. So I had no other choice but to pay for a new tire (even though the original had lots of treads left), if I wanted my car back. I had never seen a better (or worse) trap than this. I definitely feel that I have not been treated fairly at all and hope that Lexus (of all) will address the issue.

Jeff Brastow
from Foxborough, MA
Having doing much research I narrowed my search down to 3 (new) cars, one of them being a 2016 GS 350 Lexus as I would like the new safety package that is coming out this year. I went on your website to "build" my new car and it came out to $55,164.00. Now when I go to talk to the dealer he is telling me that the site really isn't something you can go by and it might cost closer to $60,000.00!! If Lexus supports this than I would call this outright misleading. How would I ever trust a company who supports a website and then doesn't go by the results of that site. If this is true than I am one very upset past potential customer of Lexus.

Mohammed Alsmari
from Riyadh, 01
I just got a new Lexus GX 460 model 2016 from Abdulatif Jamil, Saudi Arabia. Among other things concerning delivery of the car, I was stunned to discover that A Lexus with such IT gadgets does not come with remote ignition. You would assume that with certain brands and cost ( that a matter of remote ignition, goes without saying). This is my 1st Lexus, which I bought based on brand reputation! And it's a disappointment so far. 1st week and am regretting that I ever bought it! I am willing to sell the car at significant loss, rather than paying scarp to install remote ignition. You can get a standard car from Ford or Nissan at less than 50% of the car value!! And they would think it's a joke to ask for remote ignition ( because it goes without saying).

Cheryl Henry
from San Jose, CA
I have complained prior to Lexus about my head lights going off while my young daughter and I are driving in the dark. This is scary thinking about meeting on coming traffic. Please address this matter it could mean loss of life.

Lavonne Pryor
from Whittier, CA
Matthew at Lexus of Valencia California was extremely rude to me and my sister. He was arrogant and disrespectful toward me from the beginning. The salesman Razz was patient and kind and took us inside to talk about financing that's when Matthew slid across the floor like Tom Cruise in Risky Business and then jumped up on the counter with his bottom and slid across the counter. After running my credit he came back talking loudly and offered that I give him 19,000 dollars as a down payment on a 36,000 vehicle! He never gave me any viable options even though I make over 130,000 thousand a year. Is Lexus only for rich people with excellent credit? Needless to say I will not go back there and will share my complaint with others.

Annette Reynolds
from Houston, TX
I am retired and believed strongly that if I took care of my car it would not present a major financial burden. Now,my rack and pinion until has to be replaced and all the parts I involved. I do not have the financial ability to absorb this cost. I have always loved my car and encouraged friends and family to buy one. I am in a quite state of panic about what day. Investigating my option. Only one car and no one to help. I afraid of new damage by waiting to long trying to save money which is in the far future.

Curt Civin
from Yonkers, NY
We had a blow-out on 95 in New Jersey and pressed the "safety Connect" button. They called AAA. We hate AAA and use Lexus roadside assistance in order NOT to use AAA. We waited almost an hour even though we had told roadside assistance we were in an unsafe area. They never called us back to see if we were okay. We are disgusted with your service.

Mary Staton
from Holmdel, NJ
My Lexus is being repaired for this oil cooling seep /leak well now I have another oil related issue which I feel is due to the loss of oil the oil control valve is now an issue which I have been told by Lexus that it's not covered this situation shouldn't have happened it should be a listed 'recall but it's not only if you have an issue but by the time you find out it's leaking you will have other issues just as I have with the oil control valve my father is a mechanic an said that if the oil control valve is trying to pump an it's not able to control the oil it could malfunction this repair is estimated at 600+ dollars which I feel should be covered under the towing enhancements overage. I'm very disappointed an very unsure of my future with lexus. 400+ carpayment a month an this is what I get.They saying you get what you pay for this isn't so true.

Roger Cieri
from Ormond Beach, FL
I emailed a complaint to Lexus about purchasing my leased 2012 Camry. I sent the email 6-8 weeks ago, I've had no response from anyone at Lexus. I have done business with Toyota exclusively for almost 20 years, obviously that means nothing. I plan on trading my Camry in for a new car in less than 2 years, it won't be a Lexus or Toyota.

Vanessa Velasquez
from San Luis Obispo, CA
I leased a Lexus ES350 in 05/14/15 in Motor City Lexus Of Bakersfield, since than the company been doing mistakes in my contract and I don't even know where to send my payments, and when I call them to help me out, the customer service its awful, the people who work there don't even call me back. At first they send me another contract to fix the problem and I send them a payment too, but now I found out that I owe that payment?! And because I don't know who I'm financial with, I haven't done a payment of July, only June, but now I'm late because of the awful customer service that can't help me out in figuring out who I'm financial with. So disappointed.

Alan LeBeay
from Cape Coral, FL
Took my RX 350 in for an oil change, they said I had a rear shock absorber that was leaking oil. I said you had replaced that 10,000 miles ago, they said it was the other side. I asked how much to replace it, they told me $481.00. I drove car home and it was rattling and making an awful noise. Took it to a local mechanic, the bolts were left loose on the shock. He took it off, tested it and inspected it, no oil leak and shock was like new. I asked what a new shock would cost. The shock was $30.00 and installation was $60.00 To make things worse, could not get in touch with anyone at the dealer to talk to, operator just kept sending me to answering machines. By the way, they also said I need to change my A/C filter every 15,000 miles. Show me in the book where it says that. This is my second Lexus, not sure if it will be my last.

Faramarz Naeim
from Los Angeles, CA
Before I returned my leased 350ES Lexus back to the dealer, I showed the car to a reputable body shop for inspection, and I was told the car had a few small scratches and I probably would not be charged for anything at all. A couple months after returning the car back, I received a bill of $1,719.56 for wear and tear costs. I called the Lexus Financial officers twice and complained about this outrageous bill. I faxed a letter to the FAX number I was provided complaining about the amount with a check for $656.56 which I thought was more than enough to cover the cost of the scratches, and asked them to consider it. The check was cashed but I did not receive any response, notice, call or any adjusted bill for over three months. Then, to my surprise I received a letter from a collecting agency claiming for the rest of the money ($1,063.38)! What an awful customer service!!

Vidiya Singh
from Lindenhurst, NY
I bought a brand new 2014, Is460 from Lexus in Massapequa. I have had many issues with the car almost immediately after the purchase. The car idles too high and loud for my tastes. The dealer said that it was normal, however, I do not like it and when people are in the car with me, they assume something is wrong with it due to the loud noise. So, I believe that something is wrong with the car since it is loud when idling.
The brake is so hard to press that my feet actually hurt. I have to sometimes use both feet just to brake the car! That does not seem safe to me, but again, the dealer said that this is all normal. I have tried braking and idling with and without the air conditioner, music, and any other issue that might hinder, but nothing NOTHING seems to be the problem.
I have owned ever model of an Is that has ever been made and never NEVER had this problem before. I took my car to the Lexus dealership where they did a health check and still everything came out normal. I believe that I have a lemon of a car and do not even want it anymore! I take clients out to places and I cannot have them riding in a loud are with shoddy brakes! Help!! What am I supposed to do now?!?!

Jenny Nguyen
from Los Angeles, CA
Bought a car and was told everything was working. As the owner of the car I would be driving the car, I did not notice that the rear passanger door lock does not work when using the button or the key remote. When I found out I took it back n they couldn't do anything but give me a 10% "discount" and that's not counting the diagnostic test. I decline their "discount" and when I was waiting for me car no one was there to help for a good 10-15 minute. I saw my car and decided to hop in and drive off. I did not like the service there and felt like someone else could of drove off with my car.
The whole process took me over 2 hours even with an appointment, but it took long because the staff was on lunch break at the time I schedule my appointment. I left a review on yelp and was asked to contact the general manager so I did, but no one got back to me. I left voice mail and my number and still called back for four days and nothing.

I purchased this vehicle new for over $44,000 on May 29,2013 from Superior Lexus, Kansas City, MO. It is a very nice automobile (it should be for $44,000!). Unfortunately, once in a while, it will not start. The problem is/was that the 12 v. battery is apparently not up to the task. This has happened twice (so far). Last winter, late one cold night, we came out of Home Depot and could not start the thing. I used the "SOS" feature and eventually a tow truck appeared. The driver hooked up for a jump-start and I was able to start it up. Last week, we were getting ready to go somewhere and it failed to start. Fortunately, I was able to jump-started it again with a small auxiliary battery. I feel that now must carry this battery in the trunk all the time, just in case. I took this vehicle to the local dealer in Springfield, MO today (March 30, 2015). They checked the battery voltage and pronounced it OK. This is a crappy way to operate such as expensive vehicle.

Robert E. Salm
from Appleton, WI
I have a 2010 Lexus RX450H and a 2004 GX470. I just replaced the rims on my GX 470. Two out of the 4, are corroded, pitted and look terrible. When I purchase a Lexus, I expect better quality than this. To have these rims powder coated, would have cost almost as much as I paid for the new rims I put on. It cost me $756, for the new rims, and I feel Lexus should reimburse me. I have less than 80,000 miles on this car, and the rims should not have looked like they did. I pay for Lexus for the quality, and these rims are not quality. Please consider my request, so as I can still feel confidence in buying a Lexus. I tried to attach pictures, but it didn't work. If you send me your email address, I will email the pictures to you.

If I do not drive my 2005 ES330 for two weeks the battery will die. Two dealers have concluded that the batter is fine and that there is no drain on it. In addition the dealer asserts that if I do not drive my car for 75 miles a week, it will die. I find that among other Lexus owners and other car owners that this is simply not true. Many people leave their car for perhaps two or three months and it starts fine. What is the problem.

Hi, I am a Lexus owner. I own RX350, 2008. My GPS suddenly stop working, its not respond when I touch screen. Some time response when I touch heard. So I finger out if I touch heard it will response some time. After some time I got crack on the screen. Then I find out that still my car is under warranty. I brought my car to Lexus dealer (Hennessy Lexus at Gwinnett, GA) to check. The man name CJ tall me after check every thing, that I have put suction cup on the GPS screen to damage this, which is not right.
Since its damage by me, will not going to fix by warranty, if I want to fix that then I have to pay $7000 (seven thousand) dollar. Lexus should have better reason to avoid warranty. This is very bad police. I have used about ten different band name car so far. I have never experience that type of service. I bought Lexus to have better performance, better service, and better warranty. I am very disappointed. As a user I am not very knowledgeable about the car part and electronics.
If any thing gets bad, still I will try to use it same way. By doing that it may get more damage. That calls after affect. Everybody will do same thing. First GPS stop response, then I touch heard and crack the screen. The crack done by me but its not my fault. Intentionally am not going to damage my car. Nobody will. Still I hope you will solved the problem.

My 2007 Lexus GS450h - Blew Up while driving with my family! I have been loyal Lexus customer for 14 years, purchased 9 new Lexus vehicles ranging from ES, GS, RX, GX, LS. Following a routine service on my GS450h at Ira Lexus of Manchester - (18 Kilton Rd, Bedford, NH 03110), a supposedly thorough vehicle quality inspection on 4/27/13, my vehicle BLEW UP 2 DAYS AFTER, (4/29/2013), while driving with my wife and 6-year old daughter. This was a catastrophic mechanical failure! The vehicle only had 45,910 miles on it and was only driven 50 miles following the service performed at Ira Lexus of Manchester.
The above article clearly indicates that this is a known issue and Toyota is aware of the problem. Yet, I was never notified of it!!!! I will absolutely seek legal actions for this traumatic incident. Toyota's lack of concern or care for its customers is astonishing! I will share my traumatic experience, pictures and facts about this incident with all the media outlets and throughout the internet. This will most definitely be the last time I ever buy a Lexus or a Toyota vehicle.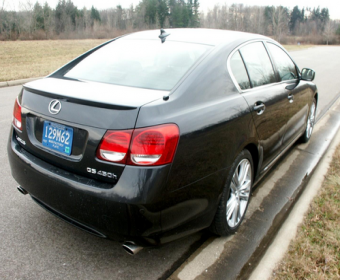 Cannot purchase new lexus LS460 with options of my choice that are available. I have had approx 12 new lexus vechicles since 1989.Why not ? One would think that consumer loyalty would be considered even though what I want on car is not considered "standard" options. How can I get the car I want??

I took my GS 350 to have my after market wheels aligned at the Longo dealer and did not notice until the next day that the wheels were damaged. I have been dealing with this issue for almost a year now and I continue to hear that the damage did not happen at their location. There would be no reason for me to falsely accused anyone regarding this matter. I purchased a service contract at the time I bought the car so I have taken my car in for other services. I refuse to give this dealer good marks or will I recommend them to anyone. There is much more that has taken place if you want to know you can call me @909 599-8058.

dear lexus, my name is rashid al khalifa.I am loyal customer of lexus. I owned many lexus cars over the years, and i have to admit they are the most comfortable cars on the market.
I am here because because i have a problem with my lexus lx570 model:2011 the car has done 30,000 km yet it has defenite drop in power. so i checked the car. it turns out that there was nothing wrong in the hardware or engine parts etc..
but just recently I made a race with my friend who own a land cruiser 200 series with 4.7 v8 engine its smaller compared with lexus 5.7 v8 engine but his performance was better, fuel economy was better and his car was completely stock with zero modifications to it at all.
so after this incident I unplugged the battery and re plugged it again and there was a big difference in performance everything got better performance and fuel economy and this problem wasent only for my particular car it has been faced by many other lexus lx570 owners so would you lexus please address the ECU problem with lx570 an fixed it please because performance do matter here in middle east.
your loyal customer

My husband and I purchased two pre-owned vehicles from Lexus of Chandler, a Lexus 2009 ES 350 and a Ford 2011 F150, on October 8, 2013. At that time we had several questions which we were assured by our salesman Hani, would be addressed as soon as possible. When I had to replace a dead battery in the Lexus less than a month after purchase, and when there was no follow up by anyone at Lexus of Chandler to those questions which we had at the time of purchase, I sent an e-mail to both the General Manager, Mark Stindley, and the Service Manager, Jim DeBoy, outlining our complaints (See below for a copy of the e-mail).
"Dear Sir: My experience dealing with Lexus of Chandler since 2006 has, up to this time, been a successful and pleasant one. However, multiple problems associated with our purchases from you of two pre-owned vehicles on the same day, October 8, 2013, have upset and disappointed me. LEXUS 2009 ES 350 1. I had to replace the battery less than a month after purchase at a cost to us of $152.97. It surprises me that this problem was not discovered and corrected before the car was sold. 2. I am still awaiting news that you will be able to download my iPhone contact list to the Bluetooth system something I direly need for my work. Two attempts have been made to accomplish this to no avail. FORD 2011 F-150 Still awaiting duplicate key.
We received only one key at time of sale and were promised a second key. Brakes have squealed since day one, but your service team could find nothing wrong when they checked the brakes on 11/6; however, after they did the check, there was no squeal. What was the problem-- is it resolved or will it recur? Sincerely, Marge Mathers Dick Mathers" In addition, Hani promised my husband, Dick, a copy of the owners' manual for the truck, but has never followed through. Both Hani and another salesman, Leon, said they would follow up with adding my contact list but have never done so. Hani also promised my husband he would look into a reimbursement for the money we paid for a new battery. That was several weeks ago.
I left a voicemail message for Mr. Spindley on 11/8, but I have never received a return call or a reply from anyone to my e-mail. The bottom line is not one single problem with the Lexus or Ford has been resolved. In fact, there has been absolutely no reponse from the service manager or general manager. We have told our neighbor, who is considering buying a new Lexus not to deal with Lexus of Chandler. Please address these problems. Your staff is not customer oriented.
Thanks for your feedback!
Sorry. Please try again later!