Jiffy Lube
Jiffy Lube Complaints Continued... (Page 3)
130+ reviews added so far. Upset? Call Jiffy Lube corporate: 800-344-6933

Jong
from San Antonio, TX
Inspector wrote a completely wrong vin number in inspection report. He also put higher number for odometer. I think he spend less than 1 minute to do inspection. He signed the inspection staying that he physically checked the vin number. Wrong! I have half a mind to write to corporate and share my complaint directly with management.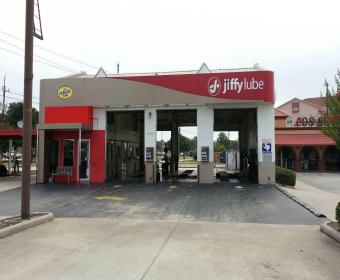 Angelo Onorato
from Woodbridge, VA
I brought my 2007 Honda Pilot to Jiffy Lube in Northern VA. I told the greeter that all my filters were fine and all dealer services perfomed so do not pull filters, ask me questions or recommend any additional services. One of the employees insisted it was procedure that they take filters out and to ask questions based on their service interval recommendations. I told him it was my vehicle and I decide what they can do with it. The manager finally got involved but really did nothing to solve issue. To make matter worse when I got my bill a number of recommended services were listed all of which I had already had done. Bottom line, I gave them only authority to change oil nothing else; They ignored me, the customer.

Bertha Stewart
from Orlando, FL
5/10/16 approximately 8:00a.m. Store address: 6034 Orange blossom trail, Orlando Florida,32809. Manager name: Albert. I have been a jiffy lube customer for over 10 years under the signature plan. This morning I went in for a top off and was told he could (Albert) not service my vehicle which is a 2014 ford focus. He stated that I was 2 quarts low and he needed 12.00 dollars. My vehicle is between oil changes in which I was going to have it done next month. No oil indicator light has ever showed up on my dash . Mr. Albert was very rude, and not friendly at all. I also had them to check tire pressure, which they did with no problems. This is first time I experienced such bad service at any jiffy lube stores, and I been served in Annapolis, Maryland and Indianapolis, Indiana. Please understand that I aware that others in this area also have been dissatisfied with how they were treated at this particular store under same management.

Martin A Garcia
from Sahuarita, AZ
Your Jiffy Lube in Tucson, Az. on 22nd had striped my oil plug and used a temporary plug. I had taken it to your place the last 2 times and the gentleman came out and asked where did I have the last oil change. I told him here....he said that the plug had been striped and was put a temporary plug. I needed my oil change done & out. I went to another place in town and they told me that I needed that pan replaced. It cost me over $400.00 for a new oil pan to be installed. This was all because of your store on 22nd in Tucson, Arizona. I want this to be looked into and refunded for what it cost me.

Zach
from Fort Collins, CO
Came in for a oil change and in return these on crack hippies stole my skid plate cause they didn't know how to put screw some nuts into a hole. I will NEVER return to a jiffy lube ever again. Learn how to change your own oil is my best response to this, paying a dog company like this $100 is almost insane. Has anyone else written a complaint letter to Jiffy Lube headquarters and let them know about a specific location before?

Daniel Zavala
from Fort Worth, TX
ON 12/18/2015 I took my 2008 Jeep Liberty for an oil change at 6253 McCart Ave in Fort Worth, TX, 76133 and it was suggested that a radiator flush was in order, which I had done for a total of $145.77. The following week I noticed it was leaking fluid from underneath my Jeep and took it back and the mechanic couldn't find anything wrong telling me it was probably excess radiator antifreeze. It kept leaking so I took it back on 1/4/2016 and was told the mechanic was not there so I took it back the next day 1/5/2016 and the mechanic said it was the power steering that was leaking, so I had that fixed for $214.36 on 1/9/2016.
When I drove off it was making a terrible noise so I took it back and the mechanic said it was air in the line and it was corrected at no charge. It continued leaking so I put paper underneath my jeep on the following three days 1/12,13,14, to show the mechanic that it was still leaking. The mechanic said it was the water pump that was leaking so I had it fixed for $322.37 on 1/15/2016. In all I spent $682.50 within a couple of weeks. All these problems went from a a radiator flush, to power steering fluid leak, to a water pump problem.
As a loyal Jiffy Lube customer for several years I am very dissatisfied and suspect of the work that was done or not done correctly on my jeep, and I feel I should should be reimbursed for some of these charges. When I took my jeep in on 12/18/2016 there were no leaks, no noises, all I went in for was an oil change.

Brenda
from Westminster, CO
Went to jiffy Lube on 1-19-2016 for an oil change store #3735 spoke with Ryan. went because I had a coupon for the oil change but I did not have it with me. I proceeded to get the oil change. Ryan said that I needed a new air filter so I said go head and change it. then he told me a gasket was leaking for my transmission. I hand not ever seen anything leaking form my car since I own it. he told me everything that could possible go wrong if I did not have it replace so I said sure do it. I paid for the services Ryan said if anything was wrong come back, I went on my way. doing my normal driving I heard 2-9-2016 a clunk and pulled over at a gas station there the car did not move I was like in neutral did not want to move.
There was a mechanic stop there and the mechanic David Stark looked at the fluids in my car he said the there was no transmission fluid it did not read on the dip stick. I should him that I had just got my car serviced so there should not have had any issues. he proceeded to add 2 quarts of transmission fluid.
He then told me that if I just had the car serviced that the car should not have been out of transmission fluid. David suggested that I call jiffy lube. I then called told them what had happened jiffy lube said they will come and tow my car the next day 2-10-2016 back to the shop to look at it. he said he would call ne when they came and picked it up. so i left my car and keys at the gas station. i waited for the call and by 11am i call. he said that he went down to the car and the other mechanic David said that he had only put 1/2 quart of transmission fluid in. he stated to me that is was my fault and they could not do anything.
I asked for the owners number and her told me he could not do that. i then asked to speak with someone above him. he would not give me any names or numbers . so that is why am here. I need to get my car fixed it was in great working condition before the services at jiffy Lube. never had a problem with it.

Kelly Green
from Caliente, CA
I own a 2007 Chevy Tahoe, since the day I purchased this vehicle I have been taking it to the same Jiffy Lube in Redmond Oregon for its routine oil changes as well as the over all engine inspection and checks of the other engine fluids. Today my transmission went out. Now I am a single mother with limited engine knowledge which is why I trusted it to the jiffy lube maintenance. What I would like to know is the best approach to resolve this problem. Jiffy Lube is most diffidently at fault for this mishap and should be held liable for the gross neglect of job duties and bad representation by apparent unqualified employees.

There were two customers in front of me when I got here. I've been here over an hour. Still no service or contact from an employee. Jiffy lube on 82nd across the street from Clackamas Town Center in Oregon.

Rick Reeder
from Woodburn, OR
I have had my oil changed at the Wilsonville Oregon Jiffy Lube for several years now with no problems, other than their continual sales tactics to make people believe that they need more service. On Friday December 11th i went in for an oil change, i was the only customer there at the time so i figured quick service in and out no problems. I took my 1995 Nissan pickup to a doctors appointment after the service was done and started to smell oil burning from the engine when i shut off the truck i noticed oil puddling up in front of the truck, so i popped the hood and found the oil cap sitting on the top of the motor with oil everywhere, all over the motor. all over the ground, on the front of my truck, so i replaced the cap and headed back to Jiffy Lube service department.
Right away the service tech seen all the oil, i popped the hood to show him the rest. He said go ahead and sit in the waiting room and we will clean it up. I sit there for 45 minutes waiting for that to happen when they finally got my truck in they did a half-heated effort of hosing it off and gave it back to me. Now i still have oil dripping off my grill and bumper and it looks like i will have to take care of it myself. Not one word of I'm sorry for the mistake, not one word of how can i make this better. NOTHING! I am very dissapointed in the service and will be writing a complaint letter to the CEO at the Jiffy Lube corporate offices soon.

steve Nelson
from Seattle, WA
On 11/2/2015 my employee, Mark Warner, took our 2011 Ford E250 van in to Jiffy Lube location # 2058 for an oil change. The oil was changed and upon departure, the engine was immediately making a clanging noise. He took it back and they put in a lower viscosity oil thinking that would fix the issue. No change in the engine sound. We took the Van to Titus WIll Ford dealership in Tacoma Wa. and they determined it had the bearings shot. No ability to repair the motor, they recommended replacing the motor which we did. They said the only way this could have happened would be for the motor to have been run without oil. We brought in a perfectly good running van for an oil change and as soon as it came out, the bearings were shot. Not a coincidence. The manager at the Jiffy Lube said it had not been run with out oil after the "purported change" but there could be no other explanation. The manager would not take any responsibility for this happening and offered no way to make a claim. This needs to be rectified by Jiffy Lube corporate office, I can send copies of complaint documents if you need.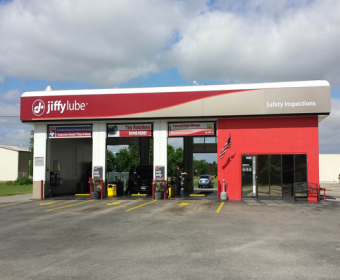 bob van diest
from Anacortes, WA
II have had my vehicles serviced by jiffy lube for over ten years and always had great service until I recently moved and tried a different jiffy lube. I took my truck in for a service and requested the same oil that I always get, rotella synthetic. When I got home and looked at my invoice, it showed Pennzoil synthetic oil upgrade was used at a cost of $40.00 and an additional oil filter charge. Will not be returning to this location anytime soon.

Joanne McCoy
from Cleveland, OH
All the guys want to do is smoke dope and talk to girls all day long, and that's the East Dublin store in GA. I guess you get what you pay for.

steven white
from Nashville, TN
My wife and I was verbally disrespected up on using there restroom we were waiting on the city bus when my wife need to use there restroom my wife being pregnant she is unable to just hold it. My wife being in the bath room this guy that works there began to call her all type of names beating on her door he then became very mean and dangerous if possible there is just to much to write would u just contact us upon receiving this complaint for much more detailed upon this complaint.

Peter Dykeman
from Denver, CO
My complaint and issues are with your store #965 in Aurora CO. I'd like to start by saying I've been this shop in the past and have had no problems. However; I was deeply disappointed and frustrated with the work that was done on Aug 1, 2015 and Aug 6th, 2015 with my 2010 Toyota Camry. The staff began by telling me a cap for the filter housing was chipped. This is what I saw when Reginald Jones the GM brought me down stairs to look at from underneath. He indicated that I should replace it and he had the part on hand. I was a bit mystified as to how something like that could break and expressed my concern that his shop was the last to work on it and if it was possible that his shop may have broken it the last time I was in. I told him to replace it (I learned later on that he did not charge me for the part.)
Days later ( Aug 6th) and a couple of hundred miles, I realized a sound coming from my engine (grinding on acceleration). I opened the hood and looked around and discovered oil dripping from the right side. I checked the oil and there was nothing on the dip stick. I started to drive it thinking I could get it to the shop but It staled out and the check engine light came on. After putting 2 qts of oil in my car, I then was able to get it to Reginald. He looked at it and gave me an explanation. It is at this point I should tell you, I was not happy with this explanation and the way he handled things from this point forward.
Per my notes, he stated that there was a loss of pressure in the oil filter housing as a result of a "new housing cap" with an "old housing sleeve". (my car is only five years old) He indicated that the torque for this cap for a 2010 Toyota Camry should be set at a 27. He said that because the cap is "new" and that housing is "old" it caused the housing to lose pressure. He also stated that he tested the pressure at 2500 PSI prior to leaving on Aug 1st. l told him this didn't make sense and I asked him if I should be concerned with any long term problems. He said no...."just drive it". on this visit he said he torqued the "new cap to 32 stating this should solve the problem along with replacing the gasket and brining my oil level back up. He also said this time he ran and pressure check at 3500 PSI. There were no problems. I question these PSI numbers that seem extremely high.
On Aug 7th I started my car and a grinding noise was heard on the start up. I immediately checked the oil. The level sat between the dots on the dip stick but no oil under my vehicle. I drove it to the shop. Reginald was not there by I was able to speak with Mike and Travis both verified the oil was low. They check the under carriage but didn't see and leak. Travis advised me to take it to Toyota.
Toyota, ran compression check ($250) and determined that everything was ok and there would no leaks. This leads me to believe when I left Reginald on the 6th,,,he did not put enough oil in my vehicle. I brought my bill from Toyota and my receipt to Reginald on 8/8 and presented my request. Because my vehicle did not have enough oil put in on Aug 6th. It lead me to believe something was wrong that the shop did not fix. I am requesting Jiffy Lube pay the $250 for the compression check. I also am requesting that your company reimburse the labor for the oil change. I will be more then happy to pay for the parts.
Reginald, I felt, did not handle this request to my satisfaction. He said, "I'm done with this" I'm referring it to corporate. He also said " this is the last time I do some thing nice" I asked him what he meant...he said he didn't charge me the new cap. I believe, because someone does something nice (give a part for free) it doesn't release them from giving good service and doing a job right. As it stands, I have no confidence in the workmanship of this shop and will not bring my car back.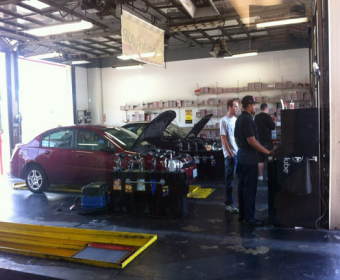 terrence oliveira
from San Francisco, CA
I received a coupon in the mail for a 29.00 dollar oil change. I brought my car in and they informed me that it would cost 70 dollars for a basic oil change with synthetic oil. I then showed them the coupon that they send me and told me that I can get 14 dollars off from the 70 dollars. I do not understand if they sent me a coupon in the mail why are they not honoring it.

Cooper Davis
from Calumet City, IL
On June 8, 2015, I took my son's car to the Jiffy Lube located at 1450 Sibley Blvd. Calumet City, IL 60409. After having service to the vehicle, I was told by employee Durell that the printer was not working and to give him cash ($70), and he would have a receipt for me the next day or when I return. I trusted that because I had done business there before and was running late for a meeting. However, two days later, I notice oil leaking from underneath the car. I took the car to the Jiffy Lube at 17083 Torrence Ave. Lansing, IL 60438. I was told there by Phillippe (store manager) that the plug and the threads to the oil pan was stripped.
I explained to him that two days ago I had the oil changed at the Calumet City Sibley site. Philippe stated that he was aware of their poor service, to say the least, and he was not allowed to give the district manager phone number out, but would have him to call me. I didn't hear from the district manager after a day, so I went back to Phillippe and he told me that he would have the General Manager (Louis Mendez), who I have yet to hear from to call me. But Brandon contacted me and asked if I would meet him at the Calumet City location to point out who serviced the vehicle. I saw Durell there and pointed him out to Brandon, Durell admitted and remember that I was there with someone else that day and had the vehicle service there.
Brandon attempted to locate my name in the computer on that date of service but could not find it, however, he discovered my name there for the period of prior services. I explained to Brandon that I believe the date of questioned would not be in there because cash was given. Brandon told me that he had to find the employee who actually changed the oil. I asked Brandon when he does find that employee to call me. As of this statement, I haven't heard from him. I contacted Corporate and explained the situation and got a case number, 97187. I was then informed to contact, I believe King Lube oil, a subsidiary of Jiffy Lube. I spoke with I assume the operator who told me to leave a message for Ryan who in turn who get back to me in 72 hours. Ongoing. As of this date (June29, 2015), I have not made any process with this matter.

June Rogers
from Fort Lee, VA
My daughter took her Toyota Camry to Jiffy Lube on Austin Hwy to get an oil change in February. The engine blew in March. I thought it was the battery. So when I got it towed to Midas on Military Hwy, I was told that the car did not have any oil in the car. So I did return to Jiffy Lube on Austin hwy and explained what happened.
One of the workers stated that maybe something was not put back on right or didn't tighten something. I believe something was not done properly which caused my car to have engine failure. And just to note that engine was just replaced about 6 months ago. I need to file a claim with the Claims department to see what information they need to get this claim started.
Just to also mention I got my inspection done at this Jiffy Lube on Austin Hwy and my lights were left on which caused my battery to die and I had to end up buying another battery from O'reily on Austin Hwy. That is all I have to say.

Joseph Gasser
from Janesville, WI
I took my Dodge Ram pickup to your Janesville Wi location to have an oil change and transmission serviced. This was done on Saturday, May 9, 2015. I don't drive my truck every day so I got home and parked it in my garage. I got home from work tonight and noticed as I walked through my garage transmission fluid all over the floor. I'm talking 2-3 quarts.
I called up the Janesville location to complain and was asked if I could drive my truck over to have them check it out. Are you kidding me! I had just told her about tranny fluid all over the floor of my garage. So what if the tranny blows up as I drive it over? No apology offered at all!
They tell me they will pick up my truck tomorrow at 5:00. I have my vacation coming up a week from Saturday, if they "fix" the problem and my truck breaks down due to this issue, you won't get a message from me it will be my lawyer. I have already explained the situation to him. My god the pan bolts were hardly tightened at all. Gross incompetence! How much damage has already occurred as I drove my truck home from you facility?

David House
from Westford, MA
I had my oil and filter changed at the Rogers St, Lowell, Massachusetts location and they cracked the filter housing by over tightening the filter on my 2014 Jeep Grand Cherokee. The dealer charged me $474.00 for the repair. The District Manager Derbistirer will not return my call or acknowledge the problem. Not happy! I am not going to Jiffy Lube every again!

Phillip H Patton
from Darien, IL
I had my oil changed on 04/16/15 12:38 PM at Jiffy Lube #2982. During the service, my oil pan was damaged causing it to leak. I returned the next day and informed them of the problem. I was told that someone from the Hartland would contact me within 48 hrs. This has yet to happen. I returned to #2982 to inquire as to where to have this fixed because I cannot continue to return everyday to have my oil toped off.
I received instruction to take the automobile to Casey Automotive 44 N. Barrington Rd in Stream Wood ILL. at 9:00 AM this day. I was told by the manager at store #2982 that it would be fixed the same day so I would not have to miss any work days because my job site is 32 miles from my home. Casey`s auto informs me they do not have the part, and it will take at least two days to repair it. I had to leave the car. Now, I am without transportation to get to and from work. I have yet to here from Hartland or anyone else. The auto in question is a 2003 Cad Cts. I need a rental before Monday morning 04/27/15. This is a serious matter that needs to addressed.

Kenneth Surface
from Leavenworth, KS
Oil change at store #577 on 3/22/15. Husband was driving to work on 4/6/15 when engine made noise, pulled over only to find oil all over the engine and nothing showing on the dip stick. Had Hyundai 2012 Santa Fe towed to dealership only to find that the oil filter had been installed incorrectly. We had the oil changed by dealership and hope this is all that is wrong with the car. Also since there was oil all over the engine, hood, under carriage and back tail gate we have taken it to a detail shop to have cleaned. We took the filter back to the store #577 and reported this to the store manager on 4/7/15 having only the dealerships receipt. The store took copy of the receipt and was to be sent to the warranty claim department and I wanted to make sure this was done. We would like to have reimbursement of the oil change from your store on 3/22/15 $33.38, the correct oil change on 4/7/15 and also the cost of having the car detailed. At this time we have an estimate of $200 but will have tax that will be on that charge as well. We have the oil filter for proof, and copy of all receipts. Please advise when a resolution to this issue will be resolved. The acceptance of this reimbursement will not be full resolution to this issue should we have other engine problems before 4/30/15. Please send a fax number and we will send copy of all the receipts to your attention.

Robert B Cook
from Boise, ID
Did not check tire press stated that the valve stems were medal and they were not standered. I have had the car to Jiffy lubes and Honda Dealers who checked the tire press at numerous times on all my vechicles. The other service was great as allways.You need to train your personal that wheels now in automobles have medal stems. The Washington store was the one that made the statement. The Blue Lakes store would not committ any knowledge. I have 5 High value vechicles that I may Take to other places. Thankyou for a reply.

I have been taking my car for yearly inspection at the jiffy lube for the past 4 years. 1st year, I was told my windshields wipers needed to be replaced...no problem. got wipers and car was passed. 2nd year, I was told my windshields wipers needed to be replaced...no problem. got wipers and car was passed. 3rd year, I bought my windshield wipers and put them on in the Wal-Mart parking lot, receipt in had and empty boxes they came in. I went down the street to jiffy lube for inspection. jiffy lube came and told me my windshield wipers needed to be replaced. how could this be since they were only on for less than 5 minutes. I showed jiffy lube my receipt, empty boxes and threw a argument. issue resolved, jiffy lube replaced the wipers for free but used the excuse that they were default out of the box. 4th year, I went to get it inspected, got out of my car and looked at both wipers... they look good to me, no torn at all. I went inside to pay and jiffy lube told me my light bulb needed replacing on my tags. no problem, fix it. I then proceeded to tell jiffy lube that I already checked my wipers while waiting my turn. but I also understand that it is a standard procedure for them to do their job. 5 minutes go by and jiffy lube told me my windshield wipers needed to be replaced....they are torn. NOW, my question is, do your employees work off of commission? This issue better be resolved. if I don't hear back in regard to this complaint, I will definitely take this to the better business bureau or better yet I will call my attorney!

The person that help told me that I was going to cost 26.88 for the oil change which I agree to I go inside to waiting room and seen a sign for 31.88 when I went to the cashier about price there was a sign saying 35.88 .I told the cashier I was told at was 26.88 .he was sorry not really but he said it .they had to charge me more because they had to get a filter from inside which I never seen them past me by because I was waiting in there siting room .I didn't a. option not to get oil change because they ask me about any extra charges that sucks I cost me more I want to pay

Today is April 21st, 2011. I live in Burien, WA. I got texted SPAM from Jiffy Lube. I mean, real, honest to God spam. "One time special offer…" Had to text STOP to their robot phone number. The thing I thought was REALLY the kicker was "standard text rates may apply." NO KIDDING! I don't know how this can be legal. I don't know if there's earlier precedent for this, but this is the first time it's happened to me, and I WON'T HAVE IT. I complained to them THOROUGHLY, and told them I will not give them any more of my business until I believe they no longer send spam texts to anyone.
People: this is where it all begins. This is where our phones get flooded with spam. This is where we need to start getting spam filters for our own phones. jiffylubeopinion.com is where you can complain. Go there, and complain. And DO NOT do business with them until they change. Please. Please. I'm begging you. Please.

This company Jiffy Lube is nothing but a bunch of criminals. I took my car in for a transmission flush and am now replacing my transmission for a cost of $3000. They have taken no responsibility for destroying my car, which ran like a dream before I went in for ROUTINE maintenance with them. After reading all of the consumer complaints and problems online about Jiffy Lube I wonder why and how they are still in business after all these years? Isn't there a lawyer out there that would take on the many cases of fraud that this company continues to commit against consumers?

Dont go to Jiffy Lube unless you dont care about throwing your money away! Went in to Jiffy Lube the other day looking for a quick oil change. First, conventional oil cost me $38.00 and then they scammed me into buying cabin air filters for $40.00. Also they said they were in the door of my civic and very hard to get out! They are not in my door they are in my glove dept and also they are very easy to get out I got them out, which I found out later. What a big scam and I am very disappointed with Jiffy Lube. Who knows what else they did to my car!! I was there for only 5 MIN!! Watch out I learned my lesson never AGAIN to trust them!!!

Service at the Jiffy Lube Grant and Louetta Cypress location has been getting worse and worse and it's very expensive. When I went last month, the price for oil and filter change plus tire rotation was $75. For that price, you'd expect good service and a quality job. But the next day I noticed a pool of oil in my garage where my car is and knew they hadn't re-tightened the drain plug after then finished the oil change. I took it back in the next day and they fixed it after a 45-minute wait, and tried to tell me the problem was a poor oil pan seal! The car is only two years old! Give me a break.
I recently took my car into jiffy lube and got the so called signature oil change. I was told that all fluids were full except the wiper fluid and they filled that. 2 days later my break light came on and a week later my service engine light also cme on. I then took the car to my mechanic who repared both issues and told me that there was no break fluid in the car and he found no leaks. I have taken my car to cheaper automotive shops before but came back to jiffy lube for the quality of service. I am sending you this to let you know that I will never again bring my car in for service with your company again.
I am very disappointed about the fact that I was lied to about what was done to my car. If your idea of fast service is cutting corners I would rather go to the cheaper guy and get everything I paid for.
Have feedback for Jiffy Lube?
Thanks for your feedback!
Sorry. Please try again later!