Jiffy Lube
Jiffy Lube Complaints Continued... (Page 2)
130+ reviews added so far. Upset? Call Jiffy Lube corporate: 800-344-6933

Jong
from San Antonio, TX
Inspector wrote a completely wrong vin number in inspection report. He also put higher number for odometer. I think he spend less than 1 minute to do inspection. He signed the inspection staying that he physically checked the vin number. Wrong! I have half a mind to write to corporate and share my complaint directly with management.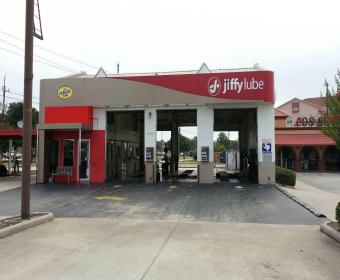 Angelo Onorato
from Woodbridge, VA
I brought my 2007 Honda Pilot to Jiffy Lube in Northern VA. I told the greeter that all my filters were fine and all dealer services perfomed so do not pull filters, ask me questions or recommend any additional services. One of the employees insisted it was procedure that they take filters out and to ask questions based on their service interval recommendations. I told him it was my vehicle and I decide what they can do with it. The manager finally got involved but really did nothing to solve issue. To make matter worse when I got my bill a number of recommended services were listed all of which I had already had done. Bottom line, I gave them only authority to change oil nothing else; They ignored me, the customer.

Bertha Stewart
from Orlando, FL
5/10/16 approximately 8:00a.m. Store address: 6034 Orange blossom trail, Orlando Florida,32809. Manager name: Albert. I have been a jiffy lube customer for over 10 years under the signature plan. This morning I went in for a top off and was told he could (Albert) not service my vehicle which is a 2014 ford focus. He stated that I was 2 quarts low and he needed 12.00 dollars. My vehicle is between oil changes in which I was going to have it done next month. No oil indicator light has ever showed up on my dash . Mr. Albert was very rude, and not friendly at all. I also had them to check tire pressure, which they did with no problems. This is first time I experienced such bad service at any jiffy lube stores, and I been served in Annapolis, Maryland and Indianapolis, Indiana. Please understand that I aware that others in this area also have been dissatisfied with how they were treated at this particular store under same management.

Martin A Garcia
from Sahuarita, AZ
Your Jiffy Lube in Tucson, Az. on 22nd had striped my oil plug and used a temporary plug. I had taken it to your place the last 2 times and the gentleman came out and asked where did I have the last oil change. I told him here....he said that the plug had been striped and was put a temporary plug. I needed my oil change done & out. I went to another place in town and they told me that I needed that pan replaced. It cost me over $400.00 for a new oil pan to be installed. This was all because of your store on 22nd in Tucson, Arizona. I want this to be looked into and refunded for what it cost me.

Zach
from Fort Collins, CO
Came in for a oil change and in return these on crack hippies stole my skid plate cause they didn't know how to put screw some nuts into a hole. I will NEVER return to a jiffy lube ever again. Learn how to change your own oil is my best response to this, paying a dog company like this $100 is almost insane. Has anyone else written a complaint letter to Jiffy Lube headquarters and let them know about a specific location before?

Daniel Zavala
from Fort Worth, TX
ON 12/18/2015 I took my 2008 Jeep Liberty for an oil change at 6253 McCart Ave in Fort Worth, TX, 76133 and it was suggested that a radiator flush was in order, which I had done for a total of $145.77. The following week I noticed it was leaking fluid from underneath my Jeep and took it back and the mechanic couldn't find anything wrong telling me it was probably excess radiator antifreeze. It kept leaking so I took it back on 1/4/2016 and was told the mechanic was not there so I took it back the next day 1/5/2016 and the mechanic said it was the power steering that was leaking, so I had that fixed for $214.36 on 1/9/2016.
When I drove off it was making a terrible noise so I took it back and the mechanic said it was air in the line and it was corrected at no charge. It continued leaking so I put paper underneath my jeep on the following three days 1/12,13,14, to show the mechanic that it was still leaking. The mechanic said it was the water pump that was leaking so I had it fixed for $322.37 on 1/15/2016. In all I spent $682.50 within a couple of weeks. All these problems went from a a radiator flush, to power steering fluid leak, to a water pump problem.
As a loyal Jiffy Lube customer for several years I am very dissatisfied and suspect of the work that was done or not done correctly on my jeep, and I feel I should should be reimbursed for some of these charges. When I took my jeep in on 12/18/2016 there were no leaks, no noises, all I went in for was an oil change.

Brenda
from Westminster, CO
Went to jiffy Lube on 1-19-2016 for an oil change store #3735 spoke with Ryan. went because I had a coupon for the oil change but I did not have it with me. I proceeded to get the oil change. Ryan said that I needed a new air filter so I said go head and change it. then he told me a gasket was leaking for my transmission. I hand not ever seen anything leaking form my car since I own it. he told me everything that could possible go wrong if I did not have it replace so I said sure do it. I paid for the services Ryan said if anything was wrong come back, I went on my way. doing my normal driving I heard 2-9-2016 a clunk and pulled over at a gas station there the car did not move I was like in neutral did not want to move.
There was a mechanic stop there and the mechanic David Stark looked at the fluids in my car he said the there was no transmission fluid it did not read on the dip stick. I should him that I had just got my car serviced so there should not have had any issues. he proceeded to add 2 quarts of transmission fluid.
He then told me that if I just had the car serviced that the car should not have been out of transmission fluid. David suggested that I call jiffy lube. I then called told them what had happened jiffy lube said they will come and tow my car the next day 2-10-2016 back to the shop to look at it. he said he would call ne when they came and picked it up. so i left my car and keys at the gas station. i waited for the call and by 11am i call. he said that he went down to the car and the other mechanic David said that he had only put 1/2 quart of transmission fluid in. he stated to me that is was my fault and they could not do anything.
I asked for the owners number and her told me he could not do that. i then asked to speak with someone above him. he would not give me any names or numbers . so that is why am here. I need to get my car fixed it was in great working condition before the services at jiffy Lube. never had a problem with it.

Kelly Green
from Caliente, CA
I own a 2007 Chevy Tahoe, since the day I purchased this vehicle I have been taking it to the same Jiffy Lube in Redmond Oregon for its routine oil changes as well as the over all engine inspection and checks of the other engine fluids. Today my transmission went out. Now I am a single mother with limited engine knowledge which is why I trusted it to the jiffy lube maintenance. What I would like to know is the best approach to resolve this problem. Jiffy Lube is most diffidently at fault for this mishap and should be held liable for the gross neglect of job duties and bad representation by apparent unqualified employees.

There were two customers in front of me when I got here. I've been here over an hour. Still no service or contact from an employee. Jiffy lube on 82nd across the street from Clackamas Town Center in Oregon.

Rick Reeder
from Woodburn, OR
I have had my oil changed at the Wilsonville Oregon Jiffy Lube for several years now with no problems, other than their continual sales tactics to make people believe that they need more service. On Friday December 11th i went in for an oil change, i was the only customer there at the time so i figured quick service in and out no problems. I took my 1995 Nissan pickup to a doctors appointment after the service was done and started to smell oil burning from the engine when i shut off the truck i noticed oil puddling up in front of the truck, so i popped the hood and found the oil cap sitting on the top of the motor with oil everywhere, all over the motor. all over the ground, on the front of my truck, so i replaced the cap and headed back to Jiffy Lube service department.
Right away the service tech seen all the oil, i popped the hood to show him the rest. He said go ahead and sit in the waiting room and we will clean it up. I sit there for 45 minutes waiting for that to happen when they finally got my truck in they did a half-heated effort of hosing it off and gave it back to me. Now i still have oil dripping off my grill and bumper and it looks like i will have to take care of it myself. Not one word of I'm sorry for the mistake, not one word of how can i make this better. NOTHING! I am very dissapointed in the service and will be writing a complaint letter to the CEO at the Jiffy Lube corporate offices soon.

steve Nelson
from Seattle, WA
On 11/2/2015 my employee, Mark Warner, took our 2011 Ford E250 van in to Jiffy Lube location # 2058 for an oil change. The oil was changed and upon departure, the engine was immediately making a clanging noise. He took it back and they put in a lower viscosity oil thinking that would fix the issue. No change in the engine sound. We took the Van to Titus WIll Ford dealership in Tacoma Wa. and they determined it had the bearings shot. No ability to repair the motor, they recommended replacing the motor which we did. They said the only way this could have happened would be for the motor to have been run without oil. We brought in a perfectly good running van for an oil change and as soon as it came out, the bearings were shot. Not a coincidence. The manager at the Jiffy Lube said it had not been run with out oil after the "purported change" but there could be no other explanation. The manager would not take any responsibility for this happening and offered no way to make a claim. This needs to be rectified by Jiffy Lube corporate office, I can send copies of complaint documents if you need.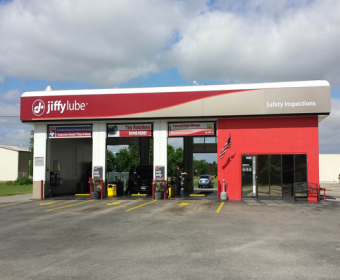 bob van diest
from Anacortes, WA
II have had my vehicles serviced by jiffy lube for over ten years and always had great service until I recently moved and tried a different jiffy lube. I took my truck in for a service and requested the same oil that I always get, rotella synthetic. When I got home and looked at my invoice, it showed Pennzoil synthetic oil upgrade was used at a cost of $40.00 and an additional oil filter charge. Will not be returning to this location anytime soon.

Joanne McCoy
from Cleveland, OH
All the guys want to do is smoke dope and talk to girls all day long, and that's the East Dublin store in GA. I guess you get what you pay for.

steven white
from Nashville, TN
My wife and I was verbally disrespected up on using there restroom we were waiting on the city bus when my wife need to use there restroom my wife being pregnant she is unable to just hold it. My wife being in the bath room this guy that works there began to call her all type of names beating on her door he then became very mean and dangerous if possible there is just to much to write would u just contact us upon receiving this complaint for much more detailed upon this complaint.

Peter Dykeman
from Denver, CO
My complaint and issues are with your store #965 in Aurora CO. I'd like to start by saying I've been this shop in the past and have had no problems. However; I was deeply disappointed and frustrated with the work that was done on Aug 1, 2015 and Aug 6th, 2015 with my 2010 Toyota Camry. The staff began by telling me a cap for the filter housing was chipped. This is what I saw when Reginald Jones the GM brought me down stairs to look at from underneath. He indicated that I should replace it and he had the part on hand. I was a bit mystified as to how something like that could break and expressed my concern that his shop was the last to work on it and if it was possible that his shop may have broken it the last time I was in. I told him to replace it (I learned later on that he did not charge me for the part.)
Days later ( Aug 6th) and a couple of hundred miles, I realized a sound coming from my engine (grinding on acceleration). I opened the hood and looked around and discovered oil dripping from the right side. I checked the oil and there was nothing on the dip stick. I started to drive it thinking I could get it to the shop but It staled out and the check engine light came on. After putting 2 qts of oil in my car, I then was able to get it to Reginald. He looked at it and gave me an explanation. It is at this point I should tell you, I was not happy with this explanation and the way he handled things from this point forward.
Per my notes, he stated that there was a loss of pressure in the oil filter housing as a result of a "new housing cap" with an "old housing sleeve". (my car is only five years old) He indicated that the torque for this cap for a 2010 Toyota Camry should be set at a 27. He said that because the cap is "new" and that housing is "old" it caused the housing to lose pressure. He also stated that he tested the pressure at 2500 PSI prior to leaving on Aug 1st. l told him this didn't make sense and I asked him if I should be concerned with any long term problems. He said no...."just drive it". on this visit he said he torqued the "new cap to 32 stating this should solve the problem along with replacing the gasket and brining my oil level back up. He also said this time he ran and pressure check at 3500 PSI. There were no problems. I question these PSI numbers that seem extremely high.
On Aug 7th I started my car and a grinding noise was heard on the start up. I immediately checked the oil. The level sat between the dots on the dip stick but no oil under my vehicle. I drove it to the shop. Reginald was not there by I was able to speak with Mike and Travis both verified the oil was low. They check the under carriage but didn't see and leak. Travis advised me to take it to Toyota.
Toyota, ran compression check ($250) and determined that everything was ok and there would no leaks. This leads me to believe when I left Reginald on the 6th,,,he did not put enough oil in my vehicle. I brought my bill from Toyota and my receipt to Reginald on 8/8 and presented my request. Because my vehicle did not have enough oil put in on Aug 6th. It lead me to believe something was wrong that the shop did not fix. I am requesting Jiffy Lube pay the $250 for the compression check. I also am requesting that your company reimburse the labor for the oil change. I will be more then happy to pay for the parts.
Reginald, I felt, did not handle this request to my satisfaction. He said, "I'm done with this" I'm referring it to corporate. He also said " this is the last time I do some thing nice" I asked him what he meant...he said he didn't charge me the new cap. I believe, because someone does something nice (give a part for free) it doesn't release them from giving good service and doing a job right. As it stands, I have no confidence in the workmanship of this shop and will not bring my car back.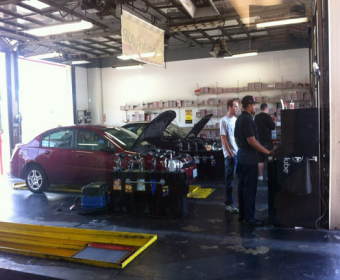 terrence oliveira
from San Francisco, CA
I received a coupon in the mail for a 29.00 dollar oil change. I brought my car in and they informed me that it would cost 70 dollars for a basic oil change with synthetic oil. I then showed them the coupon that they send me and told me that I can get 14 dollars off from the 70 dollars. I do not understand if they sent me a coupon in the mail why are they not honoring it.

Cooper Davis
from Calumet City, IL
On June 8, 2015, I took my son's car to the Jiffy Lube located at 1450 Sibley Blvd. Calumet City, IL 60409. After having service to the vehicle, I was told by employee Durell that the printer was not working and to give him cash ($70), and he would have a receipt for me the next day or when I return. I trusted that because I had done business there before and was running late for a meeting. However, two days later, I notice oil leaking from underneath the car. I took the car to the Jiffy Lube at 17083 Torrence Ave. Lansing, IL 60438. I was told there by Phillippe (store manager) that the plug and the threads to the oil pan was stripped.
I explained to him that two days ago I had the oil changed at the Calumet City Sibley site. Philippe stated that he was aware of their poor service, to say the least, and he was not allowed to give the district manager phone number out, but would have him to call me. I didn't hear from the district manager after a day, so I went back to Phillippe and he told me that he would have the General Manager (Louis Mendez), who I have yet to hear from to call me. But Brandon contacted me and asked if I would meet him at the Calumet City location to point out who serviced the vehicle. I saw Durell there and pointed him out to Brandon, Durell admitted and remember that I was there with someone else that day and had the vehicle service there.
Brandon attempted to locate my name in the computer on that date of service but could not find it, however, he discovered my name there for the period of prior services. I explained to Brandon that I believe the date of questioned would not be in there because cash was given. Brandon told me that he had to find the employee who actually changed the oil. I asked Brandon when he does find that employee to call me. As of this statement, I haven't heard from him. I contacted Corporate and explained the situation and got a case number, 97187. I was then informed to contact, I believe King Lube oil, a subsidiary of Jiffy Lube. I spoke with I assume the operator who told me to leave a message for Ryan who in turn who get back to me in 72 hours. Ongoing. As of this date (June29, 2015), I have not made any process with this matter.

June Rogers
from Fort Lee, VA
My daughter took her Toyota Camry to Jiffy Lube on Austin Hwy to get an oil change in February. The engine blew in March. I thought it was the battery. So when I got it towed to Midas on Military Hwy, I was told that the car did not have any oil in the car. So I did return to Jiffy Lube on Austin hwy and explained what happened.
One of the workers stated that maybe something was not put back on right or didn't tighten something. I believe something was not done properly which caused my car to have engine failure. And just to note that engine was just replaced about 6 months ago. I need to file a claim with the Claims department to see what information they need to get this claim started.
Just to also mention I got my inspection done at this Jiffy Lube on Austin Hwy and my lights were left on which caused my battery to die and I had to end up buying another battery from O'reily on Austin Hwy. That is all I have to say.

Joseph Gasser
from Janesville, WI
I took my Dodge Ram pickup to your Janesville Wi location to have an oil change and transmission serviced. This was done on Saturday, May 9, 2015. I don't drive my truck every day so I got home and parked it in my garage. I got home from work tonight and noticed as I walked through my garage transmission fluid all over the floor. I'm talking 2-3 quarts.
I called up the Janesville location to complain and was asked if I could drive my truck over to have them check it out. Are you kidding me! I had just told her about tranny fluid all over the floor of my garage. So what if the tranny blows up as I drive it over? No apology offered at all!
They tell me they will pick up my truck tomorrow at 5:00. I have my vacation coming up a week from Saturday, if they "fix" the problem and my truck breaks down due to this issue, you won't get a message from me it will be my lawyer. I have already explained the situation to him. My god the pan bolts were hardly tightened at all. Gross incompetence! How much damage has already occurred as I drove my truck home from you facility?

David House
from Westford, MA
I had my oil and filter changed at the Rogers St, Lowell, Massachusetts location and they cracked the filter housing by over tightening the filter on my 2014 Jeep Grand Cherokee. The dealer charged me $474.00 for the repair. The District Manager Derbistirer will not return my call or acknowledge the problem. Not happy! I am not going to Jiffy Lube every again!

Phillip H Patton
from Darien, IL
I had my oil changed on 04/16/15 12:38 PM at Jiffy Lube #2982. During the service, my oil pan was damaged causing it to leak. I returned the next day and informed them of the problem. I was told that someone from the Hartland would contact me within 48 hrs. This has yet to happen. I returned to #2982 to inquire as to where to have this fixed because I cannot continue to return everyday to have my oil toped off.
I received instruction to take the automobile to Casey Automotive 44 N. Barrington Rd in Stream Wood ILL. at 9:00 AM this day. I was told by the manager at store #2982 that it would be fixed the same day so I would not have to miss any work days because my job site is 32 miles from my home. Casey`s auto informs me they do not have the part, and it will take at least two days to repair it. I had to leave the car. Now, I am without transportation to get to and from work. I have yet to here from Hartland or anyone else. The auto in question is a 2003 Cad Cts. I need a rental before Monday morning 04/27/15. This is a serious matter that needs to addressed.

Kenneth Surface
from Leavenworth, KS
Oil change at store #577 on 3/22/15. Husband was driving to work on 4/6/15 when engine made noise, pulled over only to find oil all over the engine and nothing showing on the dip stick. Had Hyundai 2012 Santa Fe towed to dealership only to find that the oil filter had been installed incorrectly. We had the oil changed by dealership and hope this is all that is wrong with the car. Also since there was oil all over the engine, hood, under carriage and back tail gate we have taken it to a detail shop to have cleaned. We took the filter back to the store #577 and reported this to the store manager on 4/7/15 having only the dealerships receipt. The store took copy of the receipt and was to be sent to the warranty claim department and I wanted to make sure this was done. We would like to have reimbursement of the oil change from your store on 3/22/15 $33.38, the correct oil change on 4/7/15 and also the cost of having the car detailed. At this time we have an estimate of $200 but will have tax that will be on that charge as well. We have the oil filter for proof, and copy of all receipts. Please advise when a resolution to this issue will be resolved. The acceptance of this reimbursement will not be full resolution to this issue should we have other engine problems before 4/30/15. Please send a fax number and we will send copy of all the receipts to your attention.

Robert B Cook
from Boise, ID
Did not check tire press stated that the valve stems were medal and they were not standered. I have had the car to Jiffy lubes and Honda Dealers who checked the tire press at numerous times on all my vechicles. The other service was great as allways.You need to train your personal that wheels now in automobles have medal stems. The Washington store was the one that made the statement. The Blue Lakes store would not committ any knowledge. I have 5 High value vechicles that I may Take to other places. Thankyou for a reply.

Tony Gardea
from Albuquerque, NM
I took my Toyota to Jiffy Lube for an oil change. When I got home I noticed there was antifreeze coming from under the car. I took it back to Jiffy and talked to the manager and they would not pay for the repairs. They agreed to replace the broken part if I purchase it. I was without a car for two days while the part came in. Next time I'll take it to Toyota.

I have been taking my car for yearly inspection at the jiffy lube for the past 4 years. 1st year, I was told my windshields wipers needed to be replaced...no problem. got wipers and car was passed. 2nd year, I was told my windshields wipers needed to be replaced...no problem. got wipers and car was passed. 3rd year, I bought my windshield wipers and put them on in the Wal-Mart parking lot, receipt in had and empty boxes they came in. I went down the street to jiffy lube for inspection. jiffy lube came and told me my windshield wipers needed to be replaced. how could this be since they were only on for less than 5 minutes. I showed jiffy lube my receipt, empty boxes and threw a argument. issue resolved, jiffy lube replaced the wipers for free but used the excuse that they were default out of the box. 4th year, I went to get it inspected, got out of my car and looked at both wipers... they look good to me, no torn at all. I went inside to pay and jiffy lube told me my light bulb needed replacing on my tags. no problem, fix it. I then proceeded to tell jiffy lube that I already checked my wipers while waiting my turn. but I also understand that it is a standard procedure for them to do their job. 5 minutes go by and jiffy lube told me my windshield wipers needed to be replaced....they are torn. NOW, my question is, do your employees work off of commission? This issue better be resolved. if I don't hear back in regard to this complaint, I will definitely take this to the better business bureau or better yet I will call my attorney!

The person that help told me that I was going to cost 26.88 for the oil change which I agree to I go inside to waiting room and seen a sign for 31.88 when I went to the cashier about price there was a sign saying 35.88 .I told the cashier I was told at was 26.88 .he was sorry not really but he said it .they had to charge me more because they had to get a filter from inside which I never seen them past me by because I was waiting in there siting room .I didn't a. option not to get oil change because they ask me about any extra charges that sucks I cost me more I want to pay

Today is April 21st, 2011. I live in Burien, WA. I got texted SPAM from Jiffy Lube. I mean, real, honest to God spam. "One time special offer…" Had to text STOP to their robot phone number. The thing I thought was REALLY the kicker was "standard text rates may apply." NO KIDDING! I don't know how this can be legal. I don't know if there's earlier precedent for this, but this is the first time it's happened to me, and I WON'T HAVE IT. I complained to them THOROUGHLY, and told them I will not give them any more of my business until I believe they no longer send spam texts to anyone.
People: this is where it all begins. This is where our phones get flooded with spam. This is where we need to start getting spam filters for our own phones. jiffylubeopinion.com is where you can complain. Go there, and complain. And DO NOT do business with them until they change. Please. Please. I'm begging you. Please.

This company Jiffy Lube is nothing but a bunch of criminals. I took my car in for a transmission flush and am now replacing my transmission for a cost of $3000. They have taken no responsibility for destroying my car, which ran like a dream before I went in for ROUTINE maintenance with them. After reading all of the consumer complaints and problems online about Jiffy Lube I wonder why and how they are still in business after all these years? Isn't there a lawyer out there that would take on the many cases of fraud that this company continues to commit against consumers?

Dont go to Jiffy Lube unless you dont care about throwing your money away! Went in to Jiffy Lube the other day looking for a quick oil change. First, conventional oil cost me $38.00 and then they scammed me into buying cabin air filters for $40.00. Also they said they were in the door of my civic and very hard to get out! They are not in my door they are in my glove dept and also they are very easy to get out I got them out, which I found out later. What a big scam and I am very disappointed with Jiffy Lube. Who knows what else they did to my car!! I was there for only 5 MIN!! Watch out I learned my lesson never AGAIN to trust them!!!

Service at the Jiffy Lube Grant and Louetta Cypress location has been getting worse and worse and it's very expensive. When I went last month, the price for oil and filter change plus tire rotation was $75. For that price, you'd expect good service and a quality job. But the next day I noticed a pool of oil in my garage where my car is and knew they hadn't re-tightened the drain plug after then finished the oil change. I took it back in the next day and they fixed it after a 45-minute wait, and tried to tell me the problem was a poor oil pan seal! The car is only two years old! Give me a break.
I recently took my car into jiffy lube and got the so called signature oil change. I was told that all fluids were full except the wiper fluid and they filled that. 2 days later my break light came on and a week later my service engine light also cme on. I then took the car to my mechanic who repared both issues and told me that there was no break fluid in the car and he found no leaks. I have taken my car to cheaper automotive shops before but came back to jiffy lube for the quality of service. I am sending you this to let you know that I will never again bring my car in for service with your company again.
I am very disappointed about the fact that I was lied to about what was done to my car. If your idea of fast service is cutting corners I would rather go to the cheaper guy and get everything I paid for.

christina mysliwiec
from Phoenix, AZ
the service was fine my complaint is I paid for my tires to be rotated and come to my surprise only one side was rotated as it was the side I could see from the window in the waiting room.. the reason I know only one side was done as I have a slow leak on the other side and a green stem and my indicator light came on as to say I need air and the tire had never been moved to the front.. this is where im pissed I paid for service but got screwed arrggghhh!!! now I wander did I pay for high quality oil or did I get screwed on that, I paid a total of 106 dollars and im not happy.. and now im sure your wondering why im contacting you 2 weeks after service , well its a slow leak and I didn't realize until my tire needed air.. I have used your company for years but now I will be using another one as I cant trust you to do the job i pay for.. not happy!!! christina

I told them I wanted an oil change and wipers. They did not install wipers. They also did not check fluid levels I had to add antifreeze and washer fluid myself. The carpet was left dirty. Windows not washed.

Cory Porter
from Forney, TX
I was charged $335 to get a new alternator and to have it installed on last Friday. Today is Monday and I have sat on the side of the highway because my car stopped running again. It would not turn over at all, it was like no power was going through the car. I had the car towed to another automotive shop to find out what the problem is. I called Jiffy lube and told them what was going on, and they have refused to reimburse me or even replace the dead alternator that they sold to me. I was a dedicated Jiffy lube customer, but after this, after being robbed, I will never use this company again, and I will also post this in the newsletter for the homeowners in this area to see.

tiler proveaux
from Goose Creek, SC
I have been trying to apply online for almost two months and every time i try to do so it says the dashboard is under maintenance or i get an error message. is there any way you can help me with trying to fill out the application? i am very eager to apply for the positions available in my area, I tried to find an application i can fill out by hand but when i called a few locations they said they no longer accept paper applications and that they were not directly in charge of the website so they couldn't do anything to help me, so i have been trying to get in touch with a corporate office but no luck.

Chris Cunningham
from Little River, SC
I see lots of adds for Jiffy Lube saying they give 15% off to Seniors. Well, our Jiffy Lube told me that they don't give Senior discounts.
So disappointed. There is one right down the block from me.
Chris Cunningham

JEREMY S LEACH
from Mesa, AZ
Not only was my oil change expensive but it was completely messed up. My car ended up running weird since it was changed by your store. Ended up taking to a certified place and they said good thing I took it in! The sticker and receipt jiffy gave me showed the accurate oil but it was not the oil used. My vehicle was almost destroyed because some rookie could not figure his job out. So now I had to waste more time and money on something that should have been done right the first time.

Steve Gandy
from Bedminster, NJ
In late January my daughter had her oil changed at Jiffy Lube in Pineville North Carolina. As soon as she drove the car away the transmission began to act up. She returned it to Jiffy Lube in Pineville and they told her nothing was wrong. The problem continued and had to be corrected at BMW in Charlotte North Carolina. The cost for that correction was $633. I have the records that show that the trans mission log had been messed with. Almost all of the transmission fluid had been drained. I felt that Jiffy Lube should reimburse the $633. After getting the runaround for several months and employees refusing to return my calls I was told that Jiffy Lube was not responsible. I will not do business with Jewb for a little bit in the future .

Ed Zelazik
from Alsip, IL
On the 25th.of March my ex-wife was using my vehicle as her vehicle was broken down with mechanical issues. While she was in transit the maintenance light came on indicating a oil change was needed. Rather than complicate things I suggested that she go have the oil changed immediately. She then proceeded to the Jiffy Lube number 3035 located in
Homer Township and had the oil changed,work order number 21,invoice number 657-0449. They advised her that the air filter was dirty and it needed to be replaced. The employee was pretty adamant about the need to change it out immediately.She called me and I informed her that I have an air filter which I had just purchased and I would change it out myself. The worker was not happy with her discussion but after more conversation did not push it any further. Later I had an opportunity to change the air filter but while doing so I observed all the fluid levels low. I understand that the break fluid might be low because of brake pads wearing and fluid does decrease. The level was 1/2 way but there's no reason why the steering fluid reservoir,antifreeze reservoir or windshield wash fluid could've not been topped off and the low levels were not addressed with the customer.
I contacted the manager (Zack) who gave me a song and a dance and never once said I'll check into this matter or bring the vehicle back for an inspection to verify the levels in question. When asked if the tires were checked for proper air he stated the low tire light wasn't on so they don't check. I don't know what the pressure fluctuations are before the low warning light goes on but it would be nice to know that all tires were checked and are at the same tire pressure. I'm not happy with her experience at this Jiffy Lube nor my having to check work being done on my vehicle.

Robert V. Sebastian
from Cranberry Township, PA
My wife, went to have the oil/filter changed on 16Mar2019 at 12:01pm at your Jiffy Lube Store number 1904. She indicated that she wanted least expensive oil change that they had on our 2012 Chevy Impala.. But instead, the person she spoke with said that this particular make and model specifically required the SIGNATURE SERVICE BLEND oil filter and PZL GOD SAE 5W30 SN-GF5 DEXOS1 oil. The cost of this service was $74.99. She did request the least expensive cost and did not receive it!!! NEVER have we spent so much for an oil change. The sales person there upsold my wife for something she DID NOT WANT!!! You just ripped us off. NO WAY will I, or my wife and friends, ever EVER go to Jiffy Lube again because of this deception. We've been taking our Impala to the dealership over the years and have NEVER paid this much for a simple oil change. Our Impala DOES NOT REQUIRE a special oil or filter as your person at this store said it does. He's WRONG!!!! When a customer stops in your store and requests SPECIFICALLY what they want done ("least expensive oil change"), you do it. Now, my question to you is, how are you going to fix this situation? The dealership we purchased the car from NEVER charged more than $30 for what you did for $80.99 plus tax!!! I would expect a refund of the difference which is $50.00. Your sales person took advantage of a woman customer and I'm not happy about that one bit. The ball is in your court and I expect to hear from you shortly with a reasonable solution. The invoice number on her bill is 6773,

Terry manopaseuth
from Bedminster, NJ
I went to Jiffy Lube off old Statesville Road in Charlotte North Carolina I had to get my inspection done but I did not have a vehicle registration the manager did not want to do an inspection so he said that my tires are all my tires are not the right size so I was not able to do our vehicle registered inspection and the tires are factory.Manager name is Chris

Brianna
from Kansas City, KS
Jiffy lube changed my oil when it didn't need change after doing the job employee says your car was full of oil then why did you change it that doesn't make any sense

Nidia martinez
from Chicago, IL
I went to get my oil change 20 min before 7pm and was refused to get by the mánager by the name malcom that becuse they were closed becuse they had a very a slow day and i said to him you guys are all just standing there any way and Malcom respondes was yes we just finished sweeping and mopping and i said do you think your boss would be oky with him refusing a customer 20 minutes before closing time and he said yes he would be okay with it because we've had a slow day and I said okay I will make sure that I was follow up so I spoke to one of the managers in another location on Ogden and Austin & the director said his name was Ray and he took care of me he gave me a discount and make sure that he will follow up so I just hope that it being taken care of

January 17, 2019, I had my 2001 Ford Windstar serviced at 1574 Palm Ave. location in San Diego Store # 1874. I had my regular oil service and my fuel filter changed. On February 06, 2019, my van broke down and needed to be repaired. My mechanic pointed out that my fuel filter had not been replaced and was old and what I was told was new synthetic oil was filthy and my fuel filter had not been replaced even though your technician had shown me a fuel filter he said he had replaced with a new one. I have been a loyal customer for some time and your technicians that day must have seen a sheep they could fleece because they certainly did for $223.03 for what seems to have been no service. I trusted the men in the service bay to do their jobs and they failed and now I am out $1400 in car repairs.

I had my oil changed yesterday February 6. in Hyannis. I specifically told the greeter I want the high milage synthetic blend. I also add a quart of lucas high milage oil treatment which I asked the ti install. I was charged about eighty dollars for this. I asked the the service man if he put the oil i requested in the car. His response was no the high milage oil only. I ask him why i got the fifty nine dollar or so service and why i was charged more money. His reply we had to add extra oil to my car. I brought a quart of oil with me as i stated before. I couldn't take the stupidity any more paid it and left. Obviously this guy was not a Rhode Scholar. I am in the service business and there is nothing worse than something as easy as this can be misconscrude

Stevie and Mary Manzanares
from Salt Lake City, UT
I had to my 97 Chevy Tahoe in to jiffy lube for a full service Oil change thst took 3 hour's to get done w my trucks oil change, my check engine light came on, my engine started knocking, my truck started over heating do to jiffy lube replacing my Radiator cap they claimed was bad, their was nothing wrong w my radiator cap, the defective radiator cap they replaced mine w caused my truck to overheat and caused it to back pressure my radiator fluids which caused damages to the entire engine,I lost oil pressure, my entire fuel system was messed up completely to Ware it caused different sensors to malfunction setting off 10 different code's cause my truck to run very rough, it also caused more damages to my engine intake, the oil wasn't changed it's dark black mug that poored out from the bottom of my engine block causing the engine to start knocking, no filters were changed, I took my truck back to that same jiffy lube 7 different occasions, they didn't replace or fix their mess up they instead caused more damages to my truck engine and my exhaust has 2 bolts broke in half after they tightened my exhaust manifold and busted 2 bolts in the block, now the entire engine block has to be replace, my entire is blow thanks to jiffy lube's neglectful horrible service, I know of several other of jiffy lube's customer's they caused the same damages to their vehicles,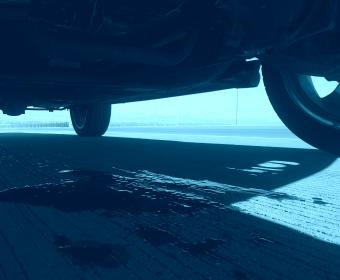 Brenda May
from San Diego, CA
My name is Brenda May and I am emailing you on the behalf of my daughter Amber Wert- May. On 12/28 she went to your Richmond, IN. store to get her oil changed and now the vehicle is sitting at the dealership. The car got an oil change on 12/28 and was paid for under Michael Fultz. My daughter Amber had her car towed in due to the brakes not working correctly. The car is now sitting at a Certified Buick dealership in Richmond. The mechanic doing the oil change had the car done within 7 min of her dropping it off. The whole ordeal doesn't make any since. Now we are left without a car that has oil in the break lines? We had no problem with this car until it left the Jiffy Lube lot. I spoke to Steve (Manager at the Richmond, IN store) and he is sure that his mechanic did not do this. He did not want to hear me out. He was disrespectful and made me feel like I was ignorant. Instead of looking into this he pretty much called me a liar and pushed me to get off the phone. My daughter is 8 months pregnant and has no transportation. She thought that she was going to a honorable company to get her oil changed? We need some kind of resolution to this? Please reach out to me ASAP. Thank you for your time.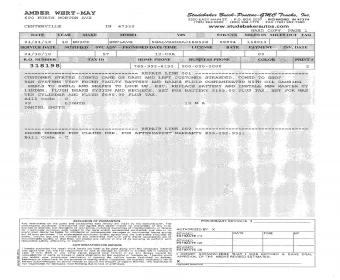 Paula Hawkins
from Austin, TX
My initial complaint, filed 1-5-2019, regarding services at one of your facilities on 12-28-2018, has yet to be resolved. The first response took 10 days, instead of the 24-48 hours stated by Jiffy Lube in their complaint process.
I have been without my work vehicle, losing time and money in care of my clients' gardens. At minimum, I need the costs of the tow and repairs resolved as soon as possible to avoid further loss that I can't afford. I will seek further redress to cover these additional expenses for my protection, if necessary.
Your cooperation is appreciated.
Thank you.
Paula Hawkins

Paula Hawkins
from Austin, TX
On Friday, December 28, 2018, I took my 2003 Ford F150 to Jiffy Lube #2921 at 8725 Burnet, Austin, TX78758. I had oil changed, all fluid levels determined with an agreement to add or change any that needed that service, including transmission and differential. Two days later, on Sunday, December 30, 2018, this same truck "jerked" and "slipped" while slowing down on Hwy 290, just outside of Carmine, TX, after it had been driven approximately 65 miles. My adult son, John Hawkins was driving to Houston but never made it. He pulled over, called me and our insurance and had them arrange for a tow, since when he attempted to star the truck and shift into drive, it would not move.
The towing service took the truck to our mechanic, Gonzales Automotive on Ouida Drive, Austin, TX for $314.00 out of pocket. The following week, the mechanic put the truck on a lift and discovered that the plug had not been replaced on the differential and sent picture to demonstrate that it was missing.
On Saturday, January 5, 2019, I filed a complaint on this same site, included attachments of the following: receipt of services at Jiffy Lube and tow payment, picture of differential while truck was on the shop lift. I stated that I would follow up with the estimate as soon as I could get it. Your system said I would receive contact by a Jiffy Lube representative within 48 hours. I had to file a complaint on January 14, 2019 regarding no contact from your office up to that point in time. I now have an agreement from Isaac Alexander with a claim #23651, that Ron Anderson will be claim agent and send an inspector out to Gonzales Automotive to check out the truck. I have waited over 10 days and do not intend to have to wait longer before repairs can begin on my truck. I will include all that I sent before as well as the repair estimate in the attachments below. PLEASE contact me within the 48 hours to ensure receipt and follow through. I look forward to hearing from you as soon as possible. The tow cost and repairs should be considered in rectifying this problem.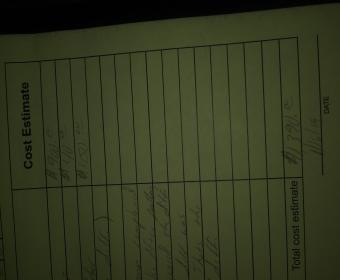 Hannah Boyer Sharon Hubenthal
from New Haven, MO
Service date 1/7/2019, had my daughter take her car to Jiffy lube in Washington, MO. #1453. I was the one paying for he service. The person who checked us in was Matt B. I met him outside and told him all we wanted was an oil and filter change nothing else. He had us pull the car into the bay. This is a 2004 Toyota Prius. We took and seat and waited until her returned to talk to us. Of course he explained that we needed a new air filter , wipers etc. all of which we knew. He then told us that there was standard oil and filter change and high mileage. We always get high mileage change on this car and this was the first time that we were late getting it serviced. He then told me it would be 76 dollars. I immediately told him that we would go to our local car center near our house. I have owned this car and past it on to my daughter and I have never been charged 76 for oil and filter change. I called my local auto service place. They said they charge 50 dollars. Now here is the problem, before we were even told what the price would be and what our options were they had already pulled the plug and drained the engine. Duh who does that?? No auto center that I have ever been to. So yes I was upset and I told them that I was. That is poor customer service. After I got my point across, Matt says well you would have to that up with some one else. I dont agree with the company policy, but they sign my check. I said well I dont agree with it and thats why I will contact JiffyLube. He told me that I could speak to the manager, but the manager was right there and never once came out to resolve my complaint. In the end I got a so called 15.00 discount. I feel that if this is company policy then it should be changed. No one should start processing the car until all issues have been addressed including the price. I will not be back and will tell people of my not so pleasant experience. I will stick to my home town businesses where people are up front and transparent about the service I am paying for. please contact me by email or phone. 636-358-0155
Sincerely,
Sharon Hubenthal

I Took my vehicle in to get it inspected they told me it did not pass they said that it needed a tire because one of the belts were broke and also it needed when she'll wipers. So they had to order the tire. I took the car back and they told me that the Winchell wipers would be $52 but they would give me a $10 coupon because it needed when she'll wipers the past because it didn't clear the whole window. I honestly believe that is a scam my car is a 2017 with 24,000 miles on it. I would not recommend it using Jiffy Lube ever agai I took the car back and they told me that the Winchell wipers would be $52 but they would give me a $10 coupon because it needed when she'll wipers the past because it didn't clear the whole window. I honestly believe that is a scam my car is a 2017 with 24,000 miles on it. I would not recommend it using Jiffy Lube ever

RANDALL LANG
from Florissant, MO
I TOOK MY VEHICLE TO JIFFY LUBE 11345 NEW HALL FERRY FLORISSANT,MO FOR MY REGULAR OIL CHANGE AUGUST 2018. I WAITED FOR ABOUT A HOUR, BEFORE MY VEHICLE WAS READY. THE REPRESENTATIVE TOOK MY VEHICLE AND PARK IT OUTSIDE FACILITY, HE APPROACH ME & TOLD ME EVERYTHING WAS FINE WE LAUGH, AND I EXIT WITH MY VEHICLE. I PROCEED TO HEAD HOME WHEN WITHIN MINUTES I STARTED SMELLING SOME FUME, THINKING IT WILL GO AWAY I PROCEED HOME, BUT SLOWLY AND PROFUSELY THE SMELL GOT INTENSE., AND THEN I SAW SMOKE COMING FROM MY HOOD. THE MORE I TRAVEL THE WORST SMOKE GOT. I DECIDED TO IMMENDIATE TO RETURN TO JIFFY LUBE, BECAUSE I KNEW I HAD NO PROBLEMS WITH UPKEEP OF MY VEHICLE IN THE PASS TO FURTHER INVESTIGATE THIS PROBLEM. AS I APPROACH "THE STATION "UPSET & DISTURB THE SMOKE UNDER MY HOOD GOT "OVERWHELMING. THE MANGAER SAW MY VEHICLE AND RAN TO MY RESCUE, HE OPEN THE HOOD & SAID "MY OIL CAP WAS NEVER PUT BACK ON, & HE SAID "THIS SHOULD NOT HAVE EVER HAPPEN",..... HE APOLOGIZE , PUT A OIL CAP BACK ON AND OFFER ME 'FREE OIL CHANGE & SUGGESTED TO ME TO HAVE MY "A ENGINE CLEAN AT ANY MECHANICAL SHOP OF MY CHOICE I WAS SOMEWHAT PLEASE WITH THAT SUGGESTION BUT FELT UNCOMFORTABLE HAVING THEM DO WORK WITH THEIR INCOMPETENCE. I AGREE TO COME BACK FOR THE OIL CHANGE ON MY NEXT OFF DAY. DRIVING AWAY MY VEHICLE WAS NOT SAME. I HAVE TRIED TO RETURN MY VEHICLE BUT WAS MET WITH "OPPOSITION, CONFUSION & PRONASDISION. AFTER SOME CONSULTATION I WAS TOLD TO CONTACT HOME OFFICE. I'M HOPE WE CAN CONTINED TO DO BUSINESS IN FUTURE & JIFFY LUBE WILL BE ADMIRAL ENOUGH TO DO RITE THING. PLEASE CONTACT ME ASAP. THANK YOU.
I H'VE BEEN REGULAR CUSTOMER FOR "JIFFY LUBE FOR YEARS, YOU CAN CHECK MY RECORD. ALL I'M ASKING "TO RETURN MY VEHICLE THE WAY I BROUGHT IT IN. I DONT DERSEVE THIS TREAMENT AND THIS WILL ONLY BE FAIR..

Paula Hawkins
from Austin, TX
On Friday, December 28, 2018, I took my 2003 Ford f150 truck to Jiffy Lube at 8725 Burnet Rd., Austin, TX, 78758. The manager, Daniel Marquardt was cordial and helpful as I asked about checking all fluid levels and an oil change. I was specifically wanting to have the transmission and differential fluids checked and changed if need be. He had his technician change the oil and check all fluid levels among several other service items. All are listed on the receipt that indicates what was found and services provided.
On Sunday, December 30, 2018, my son, John Hawkins, used the truck for business in Houston. The truck ran smoothly on 290 E until just outside of Carmine Texas, approximately 64 miles. However, just outside of Carmine the car jerked dramatically as he was slowing down in traffic and he had to pull off the road. When he tried to move it, it would not engage the transmission. He called me and I coordinated with Progressive insurance, whom we had to pay $314.00 for that tow back to Austin, to Gonzales Auto Repair shop on Ouida St. The truck has been examined to determine what happened. The Differential "locked up". The co-owner, Edgar Gonzales is the mechanic that checked the truck and sent a picture stating that the plug was not put back in the differential and while driving, especially on the highway, lost all of the fluid. This is 48 hours after having the truck serviced at one of your locations. I haven't gotten an estimate yet; they are looking for a differential and trying to get us a good deal. But it seems that the technician, Trey, or Daniel (both worked on the truck) did not put the plug back in. There was no one else that looked at, serviced, did anything to this truck, especially underneath, within that approximately 48 hour window when the truck broke down.
As noted, the work was done at Jiffy Lube #2921, on Burnet Road in Austin, TX. Work order number 800, invoice # 25484159. This has been costly and I expect that the tow and repairs should be covered with the consideration of the mistake made by workers at Jiffy Lube. I will follow up with a prepared estimate from the automotive shop, complete with contact information. Please contact me at your earliest opportunity. My number is 512-619-7033. I would like to have this resolved as soon as possible.
Sincerely, Paula Hawkins.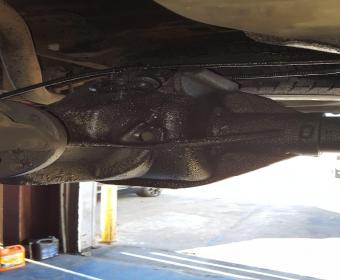 ROBERT STEELE
from Santa Clara, CA
TOOK MY CAR IN FOR A OIL CHANGE THEY SAID MY BATTERY TERMINALS NEED TO BE CLEANED, AND THEH WOULD DO IT FOR
9 BUCKS.
I PAYED FOR THE OIL CHANGE AND CLEANING OF THE BATTERY TERMINALS THEY HANDED ME BACK THE ESTIMATE PAPER WORK
WITH MY CREDIT CARD AND NO RECEIPT. THE NEXT DAY MY CAR WOULD NOT START SO I CHECKED THE BATTERY, THEY DID NOT!!
CLEAN THE POSITIVE TREMINAL. SO I HAD TO DO IT MY SELF JUST TO GET MY CAR TO START.

Norma Rodriguez
from Victoria, TX
Jiffy Lube refused me a Engine Oil Top Off. I was told by one of your employees that I was 1 quart low of oil but still refused.
I purchase Signature Oil Changes for the past 5 years and was told from day 1 I will receive unlimited top off between oil changes. I'm a Disable Individual and can't no longer do this myself due to my health.
I left the place very DISAPPOINTED!!

susan M thompson
from Bedminster, NJ
I had two items damaged and was screamed at by an employee who waa scary and aggressive, he claimed to be the owner and was not.
Women are not safe going to jiffy Lube. I have complained to jiffy Lube corporate and not received a response to my numerous calls and emails.

Tammy
from Melrose Park, IL
THEY BROKE MY CARS LIGHT AFTER REPLACING BRAKE LIGHT BULB AND REFUSE TO CALL ME BACK AND HANDLE THE MATTER

susan thompson
from Mount Joy, PA
WOMEN ALERT!
Don't go there!!!!!! Anthony, the owner, was verbally abusive and screaming at me after I got in vehicle he damaged he was paid before I knew about damage. I was beyond afraid and he caused vehicle damage. Not a place for a woman to be. Women, never go to Jiffy Lube, especially alone! Tilton Road Egg Harbor Twp NJ (Atlantic Co)

Suzanne Krug
from East Longmeadow, MA
Store complain is against: 788 Memorial Ave West Springfield MA 01089
On Saturday November 10, 2018 @ 12:10 pm est . I had just finished having 4 new tires put on my car, along with a front end alignment and wheel balancing. Immediately after this was complete I drove to the Jiffy Lube which is directly adjacent to where I just had my new tires put on my car. When I was greeted I was told to pull to Bay 3 and leave the keys in my car. Before I left the car, and before, I shut the car off I advised the greeter that I had JUST had bought/installed 4 new tires at the business next door and had them all balanced along with a front end alignment. That I DO NOT want them to touch my tires, don't put air in them, don't rotate them etc. That the only service I wanted on my car was an oil change and no other services. He acknowledged my request. I proceeded into the waiting room. My car stayed in front of the bay until approximately 12:45 pm est. until it was pulled into the bay. A few minutes later noticed that my car appeared to be jacked up. Then all of a sudden all of my tires had been removed from my car. I immediately went up to the person that had greeted me, who was handling check-in's/check-outs, and said 'I clearly told you that I did not want you to TOUCH my tires and then I said, put my tires back on, I don't want you to service my car, I don't even want an oil change.' The bay mgr came into the register area and said, you couldn't go because you need brakes and they need to get fixed right away. You can't take the car because we have already drained your oil AND my filters were sitting on the desk next to the register. I told them to immediately put my tires back on but the guy running the bay refused and said I need to get all new brakes that I couldn't leave. After I had to escalate my tone because they refused to put the tires back on. Then as I walked towards the waiting room, I can hear (over the t.v.) the bay mgr talking trash about me to all the guys saying I never told anyone not to touch my tires. I confronted him about him doing that to a customer and told him I want my tires back on now and don't touch anything else in my car. He proceeded to threaten and intimidate me and hold my car hostage saying that I still needed to wait for my oil change, yet they still had not put my tires back on the car, insisting I HAD to get new front and rear brakes. After an extended period of time (15 min or so ) they finally finished my car and pulled it forward out of the bay. As I was getting into my car (1 pm est) the bay manager came out of the bay and came towards me, started threatening me saying he was going to call and get my car towed because of safety violations. (Mind you, the car recently passed inspection in the state of MA.) He proceeded to say I have no right being on the road. That that my lack of maintaining my car and refusal to get brakes is a detriment to everyone on the road. That he doesn't want me on the road anywhere in town because I going to kill him or his family because I don't maintain my car. Mind you, this car is only 3 years old, gets an oil change every 5000 miles (even though you don't need to change the oil but every 10,000 miles), just put on $1000 new tires on them and the car only has 60,000 miles on it. I know I don't need new brakes because I just had my tires replaced and they looked at them 5 minutes before I came in for my oil change. I also had my brakes checked about 2 months ago at my mechanic.
I was targeted out of all the customers because I was a female. There were 2 male customers that came in with much older cars, that they DID NOT jack their cars up, nor did they take off their tires.
I have NEVER been in a situation where someone held my car hostage so that I would have to pay for unnecessary repairs.
Now - after all is said and done, I need to have my tires rebalanced, at a cost to me, and have everything that they touched checked to ensure they did not strip the oil pan nut, the lug nuts and ensure he did not personally do something malicious to my brakes. This guy is out of control and has no business working with the public. He is a threat.
This complain in it's entirety will be filed with the BBB (Better Business Bureau) today as I feel this is necessary to protect any future customers going into this store from such blatant abuse, intimidation to purchase unnecessary products along with being threatened.

Bill Rivers
from San Antonio, TX
I went for an inspection and this person who was a she who I thought was a he was all over my car installing cables on my car battery etc.
I had already told the person who attended me to that I had the dealer had a thorough check because I was going out of town. I was told when I arrived there to wait in the lobby while they inspected my car. What I did not like was cables on the battery and filter was removed after a new one was installed at the dealer. I approached him or rather him and was real rude and said could not stop because it was policy. Pointed at me to go back to the waiting room. The manager came out and said she was sorry. As I look into the car I saw her sitting on my car starting my car. When I got there I was there early and I was planning to charge my phone but I was approached by a man who attended me. I left my phone charger hooked to the car when I left the car. As I was driving out to charge my phone, the phone charger was missing. I did not want to go back because I was afraid the person who took my charger would get all apprehensive and would start trouble. This girl was all tattoo all over her face, arms and neck. I felt very uncomfortable her even getting closer to my car. If looks could kill. I am a veteran and am sixty eight years old. I have a business and four vehicle I have always taken there for a very long time. I will never go back again and also I did fear for my life. BR

James Stephens
from Nashville, TN
i have done business with your company for 13 years! Today i sent my driver to your location at 129 Donelson pike Nashville Tennessee 37214 store location # 2274 invoice 21230809 work order 41. I had sent the driver with the normal amount to pay for oil change. after the oil change was completed he told my driver it would be 94.99 plus tax total $ 103.00+, my driver called me with the amount and i told him to let me talk to manager! Ask first if he had made a mistake, he said no thats what the price has always been. i pulled last 3 invoices and they where all the same 63-00, at first he said there was no way... i was wrong! hard to be wrong when i'm looking at your invoice. Then he changed his story and claim thats a new price program started 2 weeks ago. #1 your price has jumped $30 per oil change. #2 the price change was not disclosed to driver before oil change. #3 no reason for anyone to ever be rude to a customer. We will be moving forward with another company but i will be filing a complaint with BBB. amazing what greed can do to a 13 year relationship with a customer!

Patrick McFadden
from York, PA
I'm currently 72 Years old a Viet Nam Vet. and Have used Jiffy Lube for every oil change as I take excellent care of my cars. Always seems to cost over $100.00 so spent quite a bit there. Two oli changes the manager told me I may bring my jeep in any time to have it vacumed free which I did one time and was no problem, not a lot of dirt and I did Profoundly appreciate this kind gesture and only used at one time between will change.
I then took my car to be serviced again one required by the amount of time as I do not place many miles on it since I only drive to the veterans administration hospital in the grocery store. That service again cost me over $100. Following that several weeks later my front driver side floor had a little bit of dirt on it so I pulled into the Jiffy Lube to have it vacuumed as before and apparently the manager change to a woman who was extremely rude and when I explained to her that I was told because I use Jiffy Lube I could bring my car in to be vacuumed or free and have done so, she advised me very abruptly that Jiffy Lube does not offer that service and doubts I was ever told that.
So I very kindly told her I will never use Jiffy Lube again.....
BTY: my military insignias were attached to the back window, I felt like I was coming home from Vietnam again.to be spit on.......
Respectfully ,
Patrick

Nina Fabian
from Hialeah, FL
I visited Jiffy Lube #950. I paid $462.35 for a oil change, Antifreeze/Coolant rear differential, 2 part fuel system cleaning, and ngen 2 step fuel system clean air filter.
I assumed they serviced my vehicle. I went home took a shower, and headed out in my vehicle. My engine light came on. I went to my destination.
When I left to return home that evening, my engine light was still on.
On August 16, 2018, at approximately 10:30 am, I return to Jiffy lube. I spoke with Nelson. I advised him of the engine light issue. He checked the car. Very nice guy ! He explained to me the car has been service. Nothing is wrong with the car. We just don't have the device to reset the engine. Nelson instructed me to go to Auto Zone to reset my car.
I just paid Jiffy Lube $462.35. Now I have to go to another location to reset my car and Jiffy Lube serviced my car not Auto Zone.
My light in still on in my vehicle. I'm very upset because when I arrived at Jiffy Lube yesterday my engine light was not on.
Your assistance would be greatly appreciated.

Dena elliott
from Kansas City, MO
My mother brought he Honda accord into the jiffy lube in okc ok on 6-16-18. She was told the actuator on her. Air conditioner was bad, she told them to change it for cost of 322.79 cents. 2 weeks after getting it fixed she brought the vehicle back in for the same problem. They told her that her radiator had a leak in it is why her a/c wasn't working and that the Freon level was perfect. They said they put some antifreeze in the vehicle and the a/c was working. The guy also told her the actuator was fine, but never checked it. They told her it had to be pulled to check it and they didn't do that. I checked her radiator and it was NOT leaking, we took it in to mechanic and he said it was NOT leaking. I then checked her coolant levels after a few days driving the heat and it was the top of the radiator. Today logan claimed the Freon was over filled and THAT was the cause and whoever we took it to have Freon put in did it, when my mother told him we hadn't taken it anywhere except THAT jiffy lube he told her yes you did. He again claimed she had taken in for Freon and told her to tell them to remove some and that it's what the problem was. So if that's what the problem was, why did they change the actuator (if they actually did)? Why did they tell her that the Freon level was fine if suddenly today it was over filled? Also if that the problem why did he claim the radiator was leaking when wasn't? Then to for the icing on the cake they left her car outside running with the Windows down while we were inside. Had the car been stolen since y'all were the last people inn control of it, you would have been liable.

Kelly Dawn Hensley
from Pittsburg, KS
James Camron Williamson Took My My Moms 2003 Saturn To Jiffy Lube And At Was Reported Stolen Out Of Raytown Mo

Ron Witherow
from Ocoee, FL
On May 18, 2018 I Went into Jiffy Lube for an oil change. They said I needed a brake light bulb. After a half hour I went out to see what was taking so long and they had the tailgate of my Chrysler Town and Country car torn apart and the spoiler half off.
When they were done my spoiler was flapping in the wind and $600 damage to my car.
I took it back the next day with an estimate from Wallace Chrysler dealership. I was told they would reimburse me.
Every week they keep telling me that corporate was sending me a check.
Next week it will be 2 months since the incident and all I'm getting is the runaround.
I paid for the repairs out of my own pocket, because I couldn't drive around with the spoiler flapping in the breeze.
I also had to rent a car while it was in the shop.
A previous incident happened approximately 2 months earlier when I came in for an oil change.
They told me my anti-freeze was low and I needed to have a flush and new antifreeze and that it could ruin my engine if I did not do that. They drew water from the reservoir which other shops had added water to bring it up to the hot water mark, thereby diluting that water. A true sample should come from the radiator. Also was told my brake fluid was low and they could not add to it because when the calipers return it would overflow and that they would have to pull the wheels to check the brakes and that it was dangerous to drive it like that.(which I,m sure they would try to sell me a brake job). They also told me that my car was out of alignment. I told them I just had it aligned two weeks prior. They said I probably had the front aligned and it was the back wheels that needed alignment and tried to sell me an alignment. There is no adjustments for the rear axle on that vehicle.
I have been a mechanic most of my life and I know when someone is trying to con me.
It is very sad when a large corporation such as Jiffy Lube tries to take advantage of senior citizens using scare tactics.
I will be contacting the Attorney General, AARP, Channel 25 Investigative reporting, Facebook and Twitter with with over 3000 followers on these sites.

Cynthia Vera
from Georgetown, TX
I took my car in because it smells like burning oil or rubber and wanted to know what was wrong. I had not had an oil change since late 2016 because it is a third vehicle that I inherited from my mother. It has always been well maintained and has always had it's oil changes at Jiffy Lube. In 2017, July, I was still about 1,000 off from needing an oil chg due to only driving it once or twice a month to keep the battery going. On July 3, 2017 my husband suffered a massive stroke and has been 24/7 disabled and in 6 different rehab facilities. I drove the car a little further each month than usual due to trying to save on gas, since my other vehicle is a 2004 Tahoe. When I finally had a chance to take it in for a check up and oil change I was told they could not do it due to it being over filled with oil and was accused of taking somewhere else, which I did not do! They refused to change my oil and said my engine had been damaged because of this. Well, Jiffy Lube is responsible. When I asked to be shown the oil level, the technician had a hard time showing me where the oil line was on the pull out gauge. I feel that Jiffy Lube owes me an engine repair and an apology. I will seek legal action if not satisfied. I've been a loyal customer for over 20 years and have had as many as 5 family vehicles serviced over the years. I can be reached at (512) 818-6469. Thank you

Desmond Holman
from Manchester, NH
In the past 3 weeks I have had 2 oil changes on 2 different vehicles at 2 jiffy locations and now both vehicles have blown engines and jiffy lube would do nothing

Thomas R Leveille
from Saint Johnsbury, VT
I came in for an oil change and waited for an hour and fifteen minutes, there was a lot of casual talking and eating while some of the vehicles were being worked on. My vehicle sat in the third bay for a half hour without being serviced. There was nothing "Jiffy about this visit. The locations employees and management need to act more professional and move a little faster. Have been to Jiffy loob many times, this visit was not good.

Ilyas KHAN
from Salida, CA
I took my car to change oil they changed the oil the maintenance light and they cannot do it i paid 85 dollars and your staff can't do it and they acted like i am doing free the staff is not trained and dum if they can not do and complete the job they should not waist the people time and money now i don't know what to do i need my money back or fix it the shop is in modesto ca.there phone no is 2095443609 they are very bad

Christina Sorrentino
from Phoenix, AZ
Service advisor said I needed wiper blades, I said Ok. Well I think they used worn or used blades. It DOES NOT rain in Arizona, one day it rained a little and I went to use my wipers and they were shredded. REALLY> I purchased them Jan 2 2018 nad it is only Feb 13th. Come on Jiffy Lube get your act together. So I will go to a reputable mechanic shop PAY again and throw these in the advisors face .

Cardina Tam
from Seattle, WA
I've repeated this story so many times, I'm out of energy to say it again.
It's rare that I don't let an issue go, but this was unacceptable. Due to West Seattle Jiffy Lubes negligence, they sent my mother in her vehicle onto the roads and her oil leaked out everywhere while she's driving and her car just stopped working. LUCKILY she wasn't in heavy traffic or going at speeds that were dangerous. She could have gotten seriously injured due to a car accident. Contacted jiffy lube via email, twitter, MANY many times since last August, and kept being told they'd look into it. They'd contact West Seattle Jiffy lube and that supposedly they issued my mother a refund. Totally bullshit. The young KIDS at Jiffy lube need to be coached and need to be spoken to about their rude service and their nature to rush my mother out on the streets.... good job guys. You didn't kill anyone this time.

philip e murphy
from Corsicana, TX
I'm from Bend Or. I've tried Jiffy screw a number of times. Fast- good service. I have yet to go in there and not be badgered to up grade.I was told I STOP. because they had to use special oil or my warranty would be no good. For C'sss sake I have 75k on the odometer-Waranty? I had yell at them to STOP.I wasn't spending nearly 60 bucks for an oil change.Then they went to the 35 buck job. One of the truthful empolyees on the side told me it was the same oil for both deals.There were NO customers in front of me. Reason- you figure it out.Phil Murphy 541 593 2423

First of all, if I could give a negative rating I would. I am forced to give a 1 star because this is the lowest I can go. I've been a loyal Jiffy Lube customer for long as I can remember. I usually do not write reviews unless I am seriously offended and wronged. I just experienced THE worst customer service ever by a management personnel (Jackie / supervisor). I usually expect unprofessionalism from low level employees, but from the management? They should know better!
I usually get great service at this location (when the manager is present), except today the service was outrageous and even discriminatory. As I enter Jiffy Lube I was instructed to line up to the far right where I noticed there weren't any vehicles being serviced (Later confronting Jackie I learn that area / bay was not operational due to some maintenance issue). Why the hell would you make me line up where there is a maintenance issue? She explains "You will just have to wait". So I wait patiently over an HOUR, and notice she moves my vehicle to another line where there seems to be employees working underneath the bay. So I think nothing of it and wait in the waiting area.
I notice that other customers are being serviced and notice that a customer that came in after me is now being serviced. I ask Jackie why she lined me up in a bay that was having issues (being fixed), not to mention servicing another customer that came after me. Her attitude and tone was becoming confrontational and was literally telling me to shut the hell up. She had the audacity to belittle a paying loyal customer, and even told me to leave and return tmrw when the manager was present.
By now I already waited over an Hour 20 minutes. This is ridiculously long for ANY Jiffy Lube. This is suppose to be "Jiffy" lube? If I was going to wait nearly 2 hours, I might as well go to China to get my oil changed. During the Hour and 20 minutes I was there. I noticed Jackie and Irvin (tech) chit chatting. I could tell they were not working at full speed. It was in their attitude and demeanor. They lacked proper training and had no sense of urgency even though customers were waiting. Let me tell you this. I am a paying customer with long history with Jiffy Lube. If this is how Jiffy Lube Management treats loyal customers then I recommend anyone near this area to boycott this Jiffy Lube.
What kind of manager / supervisor tells his loyal customer to basically piss off and come back? My time is very valuable to me as with any customer. I am a professional marketing consultant in the Beverly Hills area and my time is very valuable. I literally waited for nearly 2 hours for nothing! They basically told me to come back after waiting nearly 2 hours I am furious as I am writing this review and plan to submit a formal complaint to the franchise owner and corporate.
I suggest anyone with negative experience at this location (especially with Jackie) to address their complaints directly with corporate headquarters or the owner of the franchise. I noticed how low the review ratings are and would not have gone here to begin with knowing what I know now. If the owner ever reads this review, I implore you to terminate these unprofessional employees. Jackie & Irwin were very rude and unprofessional, almost like street thugs. I felt very discriminated against, perhaps because of my race.

Ella Granberry
from St Louis, MO
On a prior visit I had to wait 10 minutes after opening hours on the attendant to open the store and setup. He arrived late. On 11.20.16 I paid $75.50 for an oil change which I feel is extremely high. After I left the store I discovered that my tires had not been leveled off. Two of them were low. No discount is offered to people like me who have to work during the day and can't take advantage of the early bird discounts. The front floor was cleaned, but the back was not. It appears they do not care about their customers.

Anthony Pedone
from Riverhead, NY
Certified mail was sent Oct 8,2016 and I had no response from anyone. My complaint cant be brief which is why I sent it in writing. On Sept 1, 2016 I took my Cherokee jeep for an oil change in Riverhead NY 11901. I was there approximately 2 hrs, as I questioned what was taking so long. They told me they received a run of defective oil filters gaskets. I said no way, you must of stripped the threads that secure the filter to the engine.
After a few talks they admitted to stripping the threads. They mentioned they would send someone out to get whatever part they needed to repair it. I spoke with your Mgr. Wade and told them I was going to bring my Jeep into Pt. Jeff Jeep to have them check this out. After a 40 minute ride the oil filter was leaking all over engine. I spent all day what was suppose to be a short term oil change. Plus the fact I paid Jiffy Lube $40.18. And then had to pay Jeff Jeep $365.42 for repairing what was suppose to be a simple oil change.
I sent receipts of both companies Jiffy Lube and Pt. Jeff Jeep. I will expect to receive reimbursement. I spent a whole day of wasted time that was unnecessary because of poor workmanship.

Janyse Mitchell
from Denver, CO
Oil change on 7/3/16. Jiffy Lube broke Air filter housing. Asked Jiffy lube to fix it. They sent me to customer service. CS requested my address, pictures of damage and estimate. I stated why don't you just fix it. CS stated once they received requested information they"would send compensation for the amount of repair" and could not locate housing. Once CS received estimate, now they want to fix it themselves (estimate $639.09).
8/25/16 received email from Jiffy lube stating they have located the part for under$600 and now want to repair it. I was advised against letting Jiffy lube touch my car. Requested they send the compensation as stated on 8/10/16. Jiffy lube CS refused and closed the investigation. Jiffy Lube are Scam artist and what they do when advising the public to put synthetic blend oil in vehicle should be against the law. We'll see how we do in court. Unhappy customer.

Marisela Macias
from Tucson, AZ
My vehicle was diagnosed wrong and the repairs done were not required to fix my car. I paid $1071.27 for this service and my car problems were not resolved when I picked it up. After I addressed this matter to the manager on duty and refusing to drive my car in the same condition. He took no proper action to solve this. It was very disappointed to watch many of the techs and the manager not being very helpful. I felt completely ignored. They had no interest to help me.
My car continued to vibrate with the engine noise, engine light blinking and shutting off when on drive. I couldn't drive it over 5mph. Besides jiffy lube diagnosing my vehicle wrong. They replaced the wrong spark plugs style. The spark plugs wires and the harness wiring were damaged. There were vacuum lines plugged in the wrong place. The new gasket was never sealed correctly. The intake gasket and the engine block were not properly cleaned. Between the intake and gasket there was a plastic grommet smashed, not allowing intake to seal. The coolant temp sensor wires were ripped out of the back sensor. And my vacuum leaks were never repaired by jiffy lube.
The job was not performed correctly and it only caused me more money to repair parts and labor for what they damaged. And to repair the actual issues of my car. costing me a total of $4000 with what I paid jiffy lube and a certified mechanic.
I had already tried to resolve this matter with Hartland Automotive. But their claim specialist was not very helpful and denied my claim. I feel like my complaint of everything that happened was not investigated and reviewed carefully. And something was not disclosed clearly or was misrepresented.
In her email she states jiffy lube has evidence of pre-existing issues prior to services. And that i failed to provide documentation. She also states I didn't give jiffy lube the opportunity to inspect my vehicle!
I find her reasons as an excuse. My car had no pre-existing issues. Only the description I explained to the manager. It was their mistake for diagnosing my vehicle wrong and for the poor job done by their technician. Their error cost me more money to pay a dealership to remove and replace parts done incorrect by them. This is something jiffy lube doesn't seem to understand. Or better yet don't want to take responsibility for their mistake.
In regards to documents. I provided and faxed everything to their claim specialist. But she denies receiving this information. Also, my vehicle was inspected twice by jiffy lube in the same week. So that proves her statement is incorrect. The day after i had my service I took my car with a second jiffy lube location. They towed my car to rushing And sons automotive. Where they only inspected my car without physically working on it or tearing it apart. Jiffy Lube only gave them authorization to visually see any issues of the work done by jiffy lube. They notice the knock sensor still having issues. Bad coil and fuel leaks. Per the claim specialist , in her email she states having evidence of the job done correctly by jiffy lube!
On my 3rd attempt i talked to the manager at another jiffy lube and explained my experience. They also inspected my car and unable to repair the problem they determined that I needed a new motor. My vehicle was towed from jiffy lube to TCR II brake and alignment suspension. They repaired all damages and the main reason to my car problems I had in the first place. And a new the motor was not needed. It has been an unfortunate experience with jiffy lube and now they don't want to be responsible for their actions and refund me mymoney. I have been a customer for years but now is just a big disappointment.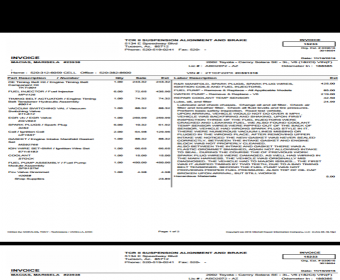 Was quoted a price on the phone for my rear brakes and brought in my car and confirmed price with 2nd employee in person and confirmed price. 1 hour and 30 minutes later I was told a totally different price. I was told I had to pay 3 times the amount and they said that they were sorry but too bad.

Susan L. Brown
from Houston, TX
Mine is not a complaint, but a well deserved compliment. My oil change service was performed at JL Store #2814 on Tomball Pkwy on 9/29/16 by ACH Tech Bobby R. After completing my oil change I told Bobby I was driving out of town. He asked if he could check my radiator. I'm glad he did because there was gunk in there. I gladly paid for a radiator flush. He also cleaned out the coolant reservoir and coolant line which was plugged up. Bobby took the time to do the job right & keep a customer safe on the road. I believe the Regional Manager, Mark B. should be advised of your dedication.

Bruce akroyd
from San Antonio, TX
Store 3177 is where I had a problem. When you advertise that you top off all fluids, you should actually do that. I had to pay 4.99 to top off radiator, which is a fluid. I also reviewed the Jiffy Lube customer service rating. You are being out scored by other oil change companies. You will not last in this business if you continue to nickel and dime customers and continually change out management.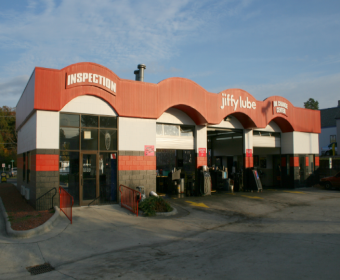 Have feedback for Jiffy Lube?
Thanks for your feedback!
Sorry. Please try again later!