Chase Bank
Chase Bank Complaints Continued... (Page 4)
238+ reviews added so far. Upset? Call Chase Bank corporate: 1-877-242-7372

Patrick
from Fort Worth, TX
I received my back pay for disability and signed the back of the check for my son to put it in his account at Chase they did not ask for any type of ID and gave him $200 up front from the check. 48hrs later they froze his account and told him I needed to bring proper ID before the funds would be released. Which at the time that they took the check was NEVER mentioned. I took the letter I received from SSDI, my social security card & a picture ID even though it was expired to them. They told me & my son that the bank would be closing his account and mailing him the amount that the check was for minus the $200.
If I could not get proper ID due to my health issues which is the cause of my disability I can not be up long enough to go through the process it takes to get it. They did close his account but never released the funds to anyone. Although the Treasury Department received the cancelled check back as if it were cashed. Where did the money go? Why haven't they released the funds? Why did they cash the check instead of sending it back to the Treasury Department? And now they won't even speak with my son about this issue because he longer has a account there, after they closed it!

Richard Young
from Crown Point, IN
I just wondered why Chase banks don't take loose change anymore. I asked the manager of my bank because I wondered what small businesses do with their change. First he said we don't get any loose change from small businesses (which I don't think is true because I've seen people in the bank depositing bulging bank envelopes) and then agreed that he had complains about a further erosion of service. You mean to tell me those three women standing around couldn't take a few minutes to count my change? I have been going to the same bank location since 1988 (the building and my accounts have changed hands four times). Each time with a loss of service. I will be enquiring around at other banks. Even my small town has half a dozen.

Margriet Montoya
from London, ENG
Chase approved the recipient, myself, for an international wire transfer to my bank account in the UK. But when I tried to wire money to the approved recipient they blocked my account. They sent a message to my secure message center. But Since they already locked me out I cannot access it. I tried phone. I could not answer some of the security questions, eg. what is the zodiac sign for your birthday, who is your personal banker etc. There is no personal banker. The one who opened my account about 2 yrs ago does not remember me. I never saw her again. Personal changes all the time so no one remembers me, nor do I remember their names. How are you supposed to remember when you do most on line, never see the same person twice when you do go.
I have just moved to the UK. when I call them, lines are often not very clear so it is hard to understand their questions since they usually just rattle them off and often sound irritated when you ask them to repeat. They tell me to email. The only email is through the secure message center and they blocked me from that. They tell me the only way to solve this is to go to a local bank with my passport. Are they going te reimburse me for my flights? They have no email, no skype and nowhere in the UK that I can go to . Won't even accept my personal bank here, even though last year they did send a wire to my bank here.

Kyerra Green
from La Verne, CA
I called the Chase Bank customer service number for help regarding my recent transactions. I was helped over the phone by a lady named Yola. She helped me with my concern however, she was very rude! I could not hear her correctly, when I asked her to repeat the statement she caught an attitude and began to breath hard and etc. I am new to this whole thing and I felt inferior to her, humiliated and remedial.

I am a new customer who opened an account on 2/10/16 at Battle Ground, WA. The purpose of the account was for my 93 year old mother's social security check to be deposited and me to pay out to her adult family home where she is cared for. My wife and I are almost 70 and we wheeled in my mother, so all are account signers were there. My wife and I live in Alaska (no Chase bank) my mother is in Vancouver, WA. All went well opening accounts. Chase debit card arrived in Alaska on Feb 22nd and said pin was mailed separately. I activated the card by phone. As of March 2nd we have had no further mail from Chase. My wife and I left for Maui, HI on Feb 24 and will not be home until March 16, 2016, as we are celebrating our 40th Anniversary.
On March 2nd WA Department of Human Services finally told us how much of my mother's social security was to go to the adult family home where she is cared for. I called Matthew Cordes my private client banker to see how this transfer could be completed. It needed to be immediate so we started a wire transfer. He had another client waiting, so he said to call back if we experienced a problem. Did I mention my wife and I are almost 70 and we have never used internet banking. We ran into a problem almost immediately and called back to Matthew, as his line was busy we selected another private client banker option. They said we were on the wrong form, directed us to the correct tab with drop down menu, and stayed with us until the wire transfer was successfully completed and a transmittal number given. All good right!
We thought so! So we went for a drive in Maui. We came back a couple hours later and I went to login in to Chase to see if the account had been debited for the wire transaction. Surprise ,surprise!! We were locked out of our account because of a recent transaction. You remember the one the private client banker was on the phone with me the whole time-the only transaction I have done with this account. We checked our email and sure enough there was an email directing us to an urgent message within the website or mobile app. You know, the one we were locked out of.
I called the 877.691.8086 to straighten this out. They asked me if I had the debit card with me for id purposes. I did have. I gave them the number. Then they asked for my pin number, you know the one I have not yet received. So they would start on your stupid question list. I would pass and then be passed onto someone else who wanted my card number and pin, then more questions which I eventually failed. Now my wife and I both need to be verified by Matthew Cordes of Battle Ground WA.
I have just been verified. 2 and ½ hours into it today, twenty-four hours after the problems started. Matthew told me the problem was with my first transaction and an out of state wire transfer, yada, yada. All I care about was I could not get the problem corrected the first time.
I am out 24 hours of my anniversary vacation time, $25 for a wire transfer from Chase, $45 for a wire transfer from my bank in Alaska since I couldn't verify if my wire transfer with Chase went through all on March 2nd. Today, March 3rd, I am out $200 for the whale watch cruise my wife and I couldn't go on this morning so we could get this mess straighten out. I feel that you have very poor customer service. You seem to have no provision for the elderly who have trouble hearing, get confused with the trick questions and give wrong answers, conferring with each other (both being account holders) even thought we have identified ourselves as elderly and hearing impaired. I believe this to be elder abuse and possibly an illegal activity on the part of any business.
You train your people at customer service, fraud and tech services to be robots, wanting only certain answers and uncaring with our pleas for help or willing to transfer us someone who will work for the elderly. An example is the stress it caused me and all it would have taken is for your associate to call or three-way us in with Mathew Cordes of Battle Ground WA Chase, my personal client banker. All positive help was denied us. How was it resolved, Matthew called 877.691.8086 opt. 3 and low and behold all was resolved. It seems this should have been the first step taken, not the last.
I am not a happy camper with Chase at the moment.

Wayne Wright
from Houston, TX
This is NOT a complaint but a Plus mark for a little lady that works there named Stephanie. She went out of her way to show me something on the ATM machine that I wasn't aware of or ever got info on in my bank statements. I have banked there over 20 years and NO one has ever asked to help show me how to do something. Chase needs a lot more people working for them like this little lady.

Colleen Ritz
from Portland, OR
The Chase Bank drive through is ridiculous, I try not to use it. I'm in line 8-14 minutes, every time. Something needs to be done. I'm 3rd car in line and have been here 8 minutes, I'm sure it will be another 5.

Jay Levy
from Boca Raton, FL
As a bank customer for 15 years, I was just trying to break a $20.00 dollar bill. First: No tellers available. Second: Waited 15 minutes and was informed I needed ID to break a small bill. Third: The branch just does not care. The Branch in question is located at Spanish River and Federal Highway in Boca Raton Florida. I think you guys are getting to big to care about the regular customer.

I wanted to close out my checking account with chase,but was considering starting a savings account instead, until one of the tellers at 9540 Telegraph Road Redford TWP. 48239, asked me what I was there for, and told me she didn't want me sitting there in her waiting area,and that I should go to another branch. What a scumbag she was, very uppity and arrogant. Never banking there again.

I am so tired of being harassed at the branch to use the "new atm". I am an intelligent adult and can make my own decision if I would like to see a teller. I come into the bank to do my business transactions. I think your policy of having less tellers and more machines is a very bad business decision. You are alienating a lot of your customers, especially your business customers. The tellers you do have act like they are doing you a huge favor by doing their job. Great way to make your customer's feel wanted.
I guess it is time to look for a new bank who actually believes in some kind of good customer service. I have talked to a regional manager about my concerns several months ago, and obviously our conversation meant nothing. Every time I am in the bank, I hear more customer complaints than on my previous visit. I am in a position to hear these complaints because my average wait time in line is 15 minutes to wait for 1 teller.

The lady who was helping me earlier today was really unprofessional, I was doing deposit for a business account at the location of 19500 Plummer St, Ste G1, Northridge CA, at around 12:45pm. The lady asked me how much is each stack of the $1 bills, I told her they are $100 in each. Instead of running all the bills in the money counter machine, she only did the larger bills and told me she will do the $1 bills later, and I can leave.
Seriously? So I said to her, "it's okay I can wait, I prefer you count them now, make sure the amount is right" (which they usually do in front of customers) so she turned to her colleague and said "she prefers us to do it in front of her" in a very unpleasant tone. As if I'm making a ridiculous request. Is that normal for someone to do that when you are reposting cash? Well I would never go back to this location, chase is known for their good service, it is such a shame.

Every now and then I'll have weird transactions made in my Chase Bank account. This time POS debit google took out $99.98 ($49.99) out my bank twice. It's January 28th and on the 27th I haven't used my card. The last thing I purchased with my card was at dollar tree. But this time almost $100 dollars is coming out of my bank that I did not authorize. This problem needs to be fixed or I'm gonna have to close my account or limit my money and get over draft protection.

Roy Matthews
from Cedar Park, TX
Online banking not available for hours. No help with customer service. They were unaware that site was down. If they can't keep their servers reliable, how secure is their website?

Carol Marino
from Nyack, NY
I opened a new a Chase direct deposit checking account on 1/1/4/2016. I started the process on this date and completed it two days later on 1/16/2016 with a local branch in West Nyack, NY. The branch rep. had me sign several documents to complete this. I made arrangements with social security to transfer my direct deposit from People's United Bank to Chase Manhattan. Today, I received a phone call from the Chase bank representative informing me that Chase had decided to cancel my direct deposit checking account without any explanation.
I called customer service and they stated the same and said that they did not have an explanation. I was connected to someone at corporate headquarters and she stated that the bank had the right to review my account and cancel it at their whim and that the bank did not need to give me an explanation as to why the account was closed only after 6 days. I would like a formal explanation from Chase.

Edward Mastronardi
from Poughkeepsie, NY
As I normally do every month for over 2 years, I made a withdrawal from the ATM at the 285 Main St., Poughkeepsie, NY location (along with the ATM Fee Charges). And as always the ATM only disperses bills in the denomination of twenty (ie: 20 dollar bills). From the ATM I go over to a Bank Teller to exchange the twenty dollar bills for other denominations which usually consist of 100, 50, 10 & 5 dollar denominations & a roll of quarters.
Today (Wednesday 13, 2016) I proceed with my normal routine & was told by the Bank Teller that there was a new policy in place where as they could no longer exchange said funds unless I had an account with Chase Bank. (My account is with HVFCU, Hudson Valley Federal Credit Union through my employer). When I spoke to the Branch Manager about this, she reaffirmed this new policy but said it had to do with (Money Laundering) & would not allow me to make the exchange. My response to her was "What does exchanging denominations have to do with Money Laundering?"
I received no response to my question, just an apology. "Sorry!" I then asked her "If I come in off the street with ten dollars to exchange for a roll of quarters you won't do it?" Her answer was "Only if you have an account with Chase". I then said to her "These twenty dollar bills came out of your ATM of which I paid a Fee to your Bank for using it. So in essence you are saying that the money in your ATM could be Laundered Money?" "Exchanging for different denominations is not Laundering Money". "Do you even know what Money Laundering is?" Again, all I got was "Sorry!"
Please tell me that Chase hasn't gone completely crazy and overboard with an Overkill Policy to such a simple thing like getting a ROLL OF QUARTERS or BREAKING A TWENTY DOLLAR BILL.

Annette Wilzig
from Houston, TX
I called my chase credit card AND the chase bank to let them know I would be making big purchases (in the thousands) in business with San Francisco and to allow these charges to go through. No problem you said. Yet, after the second time trying to deal with business in S.F. chase AGAIN chase stopped the charge from going through. This is unacceptable as I told them the dates I'd be in S.F. and that I'd be making a few large purchases.
It's embarrassing when you decline my charges so I went with another charge card (NOT chase) and that went through. I gave the go-ahead of these large purchases (for a clean up crew to clean up the house of my recently deceased sister). My credit score is around 827 and I've always paid my card in a timely fashion. I have about 15,000 dollars credit on my card. My blood pressure is through the roof dealing with you people. I had to open a chase account in order to transfer my sister's account to mine. Once I get that all settled, I am leaving chase and never coming back and that includes the credit card that is giving me such grief.

Roslyn Raney
from Redwood City, CA
I am, reluctantly, a Chase customer. My bank has changed hands several times, but has been a Chase bank since the demise of Washington Mutual. I recently decided to make a change in the amount of a recurring transfer of funds from my checking account to my savings account. At a nearby bank branch, the teller informed me she is no longer allowed to process this sort of transaction. She provided a phone number for me to call, and mentioned that I could also do this online.
I called the phone number today. The person refused to help me, and said I would have to do the transaction online. She was rude. I asked what one would do if one did not have access to online banking; it so happens I do have such a access, but my preference to accomplish this entirely reasonable request in another way received no respect. It was like talking to a brick wall. Reluctantly, I completed the transaction online. This required getting a new password, jumping through hoops, and far more bureaucracy than necessary.
This is far from the first time I have had terrible service from Chase. I doubt there is a worse bank anywhere!

David
from Grand Prairie, TX
Today, around 10:00 am, Monday, December 28, 2015, I went inside this bank, and tried to make a cash deposit into my daughter Michelle Burgos account at a Chase Bank located at West Camp Wisdom and State Hwy 360. in Grand Prairie, Texas, and was refused my cash deposit, which is crazy! cash is king!, I was told I could only deposit a check which is also crazy! so after waiting a long time in a long line, I had to go get a check, after returning, I had to stand in line again which was longer this time, just to make a deposit. At this bank location, there are only two tellers in this big bank to handle such a large population, which is also crazy!
And the same two tellers are responsible for handling in bank customers and drive thru customers simultaneously, which makes for a long waiting line. Then, one of the tellers closed her window while customers were standing in line waiting. I have instructed my daughter to change banks because of this crazy policy they have, and I can only imagine Chase Bank must have many written and verbal complaints like mine, and I can also imagine Chase Bank prosperity will not be long lived just like Washington Mutual and other Banks that tried similar policies, if they d0n't do something different that will not inconvenience it's customers.

Rodney Wilkinson Sr
from Pasadena, CA
I opened a new total Chase Bank checking acct. At beginning of Nov 2015 during which time a $150 promotion was being offered and it was never applied to my acct I definitely met the requirements. The branch refuses to help rectify this troubling issue. Please contact me to arrive at a remedy as I am leaning towards a change in institutions where honesty and integrity go hand in hand with just dividends and fees. Thank you. There is a good number where I can be reached at any time, I wish I could say the same about Chase Bank customer support dept.

Scott Apicella
from Somers, NY
There are not enough tellers to handle the customers. There are plenty of bank officers, but not enough tellers. In addition, the parking lot is the wild west and the bank personnel say it is not their responsibility, despite the parking lot being on the Chase premises. People park there and do not use the bank. I have, on many occasions had people block me in a parking space. I have also, on many other occasions, while waiting for a spot to open up, have moved to let a car out & then someone behind me took the spot. I have been banking at this branch for over 20 yrs. and it is getting worse. When I speak to the female branch manager she tells me to stop complaining. Chase is really convenient, there are so many branches. I am wholly dissatisfied with the service being provided and am contemplating closing my account and putting my funds into another bank.

Gabrielle Watson
from Lugoff, SC
A year ago when I paid my chase bill on the due date and it was later in the evening I called the hotline and the helpful representative took the late fee off because I paid it on THE DUE DATE. This month I paid my min. Due at 8:30 I went to pay on my mobile and it said it would be late unless I made a phone payment. So I sat on the phone forever through the automated because I was prompted to a representative and didn't realize there was a difference.
I called the complaint number today to get clarification to why I was charged $35 late fee when it was my due date and I did what it said online. The customer service guy wasn't helpful and even when he saw I paid on the due date he wouldn't do anything for me. Very disappointed, I'm a single income family and can only pay so much right now and the little I could afford just got taken away for a fee.

Jody Turner
from Houston, TX
Open new account on 12/14/15, received letter from chase on 12-18-15 saying closing my account, fought with phone banking people the dont listen. Chase customer service number said fund were not verified but they were the call the issuer of the check but did not document notes. Fought with Phone banker for 1 hour. Customer Service Sucks.. will be closing my account. Person the verified fund was not nice to the issuer of the funds.

Arminio Rivero
from Miami, FL
Someone committed fraud on my Chase Bank checking account, accessing one and transferring $300 to another one and then forging check for $2310, from that one, I have been in the bank, showed that I still have that check in my book, Iam a client in good standing for years and the best they can tell me is that I need to wait for my number for my case to be reviewed and see if it is approved? Poor resolution to a loyal customer, very apologetic but no action, upper management needs to be aware, other banks are gaining more customers every day while you will keep loosing. Please get someone to review my case and show me that I am just not a number for you. Last person I spoke to is Rachel. I need a prompt solution on my case from the Chase Bank corporate headquarters.

shannon messina
from Montgomery, NY
After filling out a mod with Chase it has dtagged on for the past 22 months which i am now on my 4th different finacial help service reps. At this point Chase has dragged this on for so long, they are making it so the only choice is for foreclosure while destroying my credit in the process. As I still keep getting the same song and dance from each new rep twice a month informing me Chase is waiting for approval from the investors. don't want to lose my house and Chase is making this impossible. I dont feel Chase is trying to help me at this point anymore but is just making it harder for me to avoid getting out from under the $30,000 debt i now have incurred which started out as only $4,000.00. Are you following all the guidelines according to HAMP?  I know you accepted the TARP funds. This does not seem legal nor fair.  I am at a good financial state and can pay for my house. I have been with my job for 17 years in January and i just want to get past this bump in the road with Chase.

Al Magliochetti
from Burbank, CA
After falling behind in mortgage payments I attempted a loan modification with Chase Bank. I went through over a year's worth of incorrect forms being processed, dozens of missed calls because they'd input my number incorrectly, employees who made entries into their system without using their names (making them impossible to track down for verification,) letters and forms supposedly sent to me that never arrived and finally an admission from one of their supervisors that the Chase computer system is loaded with glitches and routinely shuts down for no reason they can determine, often in the middle of dealing with customers' situations. Even attempting to wire the bank a single payment to bring the loan current is currently taking weeks to sort out as they cannot provide me with a proper amount for the wire (and I was told "the bank will not accept cash." !!!???!!!) and one employee even expressed surprise at my request for the specific amount I owe stating "you mean you want me to give you this amount TO THE PENNY??"
Because of their negligence and lunacy, my mortgage has now GONE INTO FORECLOSURE and legal charges are accruing on a daily basis while they still claim they are unable to accurately quote the amount I owe over the phone. They also refuse to communicate by email and insist that all correspondence be made by either snail-mail OR FAX, apparently ignoring the fact that such devices have been obsolete with most businesses for over a decade. (In point of fact, I was basically forced to procure such an archaic machine for the specific purposes of communicating with this bank, as my only other timely option was for them to fax the paperwork to a local branch, which I would then have to drive to in order to receive my documentation. Same goes for any paperwork I needed to send in.
I have never in my life run into a bank or corporate office like Chase Bank that refuses to accept my cash and who cannot calculate the fees associated with a standard mortgage, to say nothing of that amount compounding daily by their inclusion of legal fees that should not even have been activated had their screwed-up systems not delayed the entire process, and obviously their continued stalling of the process makes the charges pile up even more. Can you say SCAM?

Chase bank teller allowed a person with only my name to walk into a branch and withdraw all the money out of my checking account. This person did not have my account number or a proper ID. In addition , the secondary ID requirement was granted an exception based on the "signature provided." The only problem with that is that the signature in no way even close to matched mine on file. If this wasn't bad enough, Chase is telling me that they will take 30 days to resolve this claim and potentially return my money. There is no sense of empathy for the mistake their teller made or urgency to take care of me as a longstanding customer. They only coldly state, we have a lot of claims, we'll get to you when we can. This brand of banking and poor customer service is truly unbelievable. I am considering a civil lawsuit against the Chase Bank corporate headquarters as the only way to correct the Chase teller mistake at this point unless they resolve this soon. We trust Chase to take care of our money and our account. Apparently this was a HUGE mistake!

I called Chase Bank 3 times to loan officer Mr. Salas at McAllen TX main bank for over a million dollar loan and yet i have not heard from him. I am ready to put my large amount of money out of chase because of service is not what I thought it would be. If I don't hear from him by Monday I will transfer it to another bank that wants me money. Pathetic customer service and I will also be writing a letter to Chase Bank corporate offices.

Vincent Puglisi
from Woodside, NY
I went today to cash my check. When I got there they had one teller and two to three people trying to converse customers to use the ATM which I may add no one went to the machine. . When I asked why don't you put more tellers on there response was we don't have any. If this is true or not I don't know what I do know is that the line for the teller was 10 to 15 long and the machines they installed where the tellers use to be were empty. I don't deposit my check in the machine because it takes and extra day to show up. When its done on a Friday it doesn't show till Monday I'm sure no action will be taken by Chase I just had to voice my option.

Renee Draughon
from Raleigh, NC
I have been with chase freedom since 1993 and this is my first time I am asking for my apr to be lower. When I went on line your Apr is 21.99 and I have never been late to my knowledge with my bills. I have always paid a genius amount over the payment. All I am asking is for a reduced Apr at this time. Also l would like you to check my reward points for this. I have not used any at this time. Something just does not seem right. I have not had any problems until now so please check into this matter for me.I look forward in hearing from you soon. This is why I will be contacting the Chase Bank complaint line soon with my problem.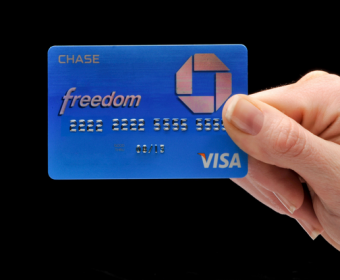 Nelissa Rashid
from New York, NY
I had a scheduled closing for auto loan at chase with Dina at 2 pm. I walked in took a seat no one greeted me that's ok. Dina had a client after the client left I was next, she said someone will be will you shortly and left. He colleague came up to me and said you are here for a closing I said yes, he said the banker went to lunch and would be back in 1/2 hour. I mean is ridiculous. I just could not believe this was really happening. He said that I can schedule the closing with another branch or I can come after work. After work I have to go pick up my daughter. Is this the customer service that CHASE provide, if so it is horrible?

Kathy Cantrall
from Springfield, IL
Drive up window at Clear Lake and Dirksen Parkway in Springfield, Illinois. Their service keeps getting slower! I've closed 3 accounts because of their slow service. It seems the bigger your bank gets, the less service customers get. I'm using small town bank and they bend over backwards for their customers. The most ridiculous action your bank has taken is eliminating your change counter! REALLY! You're a BANK. I was told it costs too much money to repair them. HELLO? So, goodbye. I will not recommend your bank anywhere to anybody.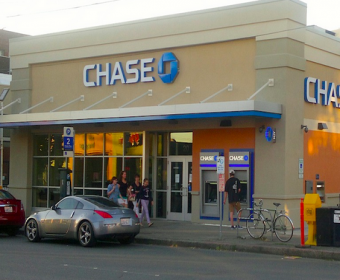 Carmen A.Feliciano
from Zephyrhills, FL
I opened an account at Chase Bank Florida about a year ago. I really thought very high about Chase Bank. It is a highly respected and prestigious institutions and outstanding among all banks. Suddenly, without giving me any reasons, they closed my checking account and sent me the balance in a check. Non one wants to give me a reason or an explanation for closing my checking account and telling me to go elsewhere with my business. I don't remember doing anything illegal with this checking account. As a result of this closing I have gone through an inconvenience. I had given this account to a party in order for them to wire a large amount of money into this account, and once on my account I would invest and disburse into other Chase accounts. Now the wired money was returned due the account closing, and that party charged me fees because Chase Bank closed my account. This is not the advertised, personalized services this Bank offers. I believe I was treated unfairly, and at least they should tell me what did I do wrong. I never thought Chase would discriminate against their customers. I was wrong!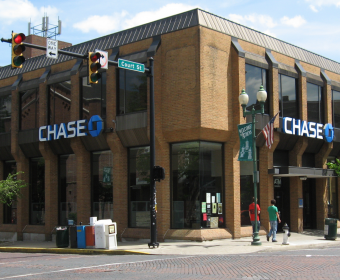 Michelle Prince
from Federal Way, WA
My company banks at Chase bank Southcenter branch and we have had a few words about a few problems but I have one topic that needs to be resolved quickly. We have been with them just a year and last year black Friday I could not fit my deposits in the drop vault. I told the tellers and they just said loudly wow you have a lot of money.....Every time I could not drop the money I told the merchant teller. A month ago I could not drop the deposit so I told the teller. The bank manager became hostile and said I never told them before 3 times, I reminded him I was the customer. I told my District Leader to call them so I would get a key for the drop. When I went in last Saturday 10/31/15 I was told without asking that I will not be getting a key. I asked 2 different ways to see what was going on and the teller just said the same thing.

Kelly Hane
from Sorrento, LA
At the Algiers, New Orleans, Louisiana branch of Chase Bank I had a problem. Here is what happened. I sat at drive-through with one teller available servicing eight people for of which were commercial account clients after waiting too long I went inside where only one teller was also available although there were three employees hanging around the desk talking for 10 minutes, yet no one opened another teller window.

I recently closed my Chase Bank credit card after 8 years. First they stated I filed bankruptcy. I didn't then they stated it was closed for inactivity. Not true. 3rd they stated I had a late payment of 7 days. I work for a company where your credit is a big criteria for employment. I have pressed them to state a reason because all the reason stated previously about the account was not true. They actually confused my account with someone with the same last name. I want to sue them on principal because they refused to admit they were wrong even after numerous complaints to Chase Bank customer service.

Tommy E Grant
from Austin, TX
Chase closed my credit card account because someone else with a Similar name filed bankruptcy. Instead of doing a proper investigation and working with a valued customer they send me an official response. They closed the account. After they closed the account they sent a letter stating that wasn't because of the bankruptcy but a late payment of 7 days out of 8 years of on time payments. I will be filing a serious formal complaint or legal complaint soon. Looking for the customer service line if anyone has the phone number?

Patricia Zurawski
from Kenosha, WI
I was in the Chase Branch 3611 80th St., Kenosha WI yesterday afternoon, 10/29/15, at 2:00. There was a couple in front of me that was being helped, and I was next in line. I was waiting a few minutes. The only other teller there was a man named Daniel and he was doing something at the next counter. He looked over at me and then completely ignored me. This went on for a few minutes. The couple in front of me was still being helped, both talking and asking questions of the teller. Someone lined up behind me and this Daniel glanced over but still did nothing. Finally, after five minutes or more, someone lined up behind him and Daniel put down what he was doing and helped me. He did not apologize or say anything nice. I felt like I was apparently not important enough to be waited on and that whatever he was doing was more important. It wasn't until there was a line of us that he even bothered to wait on me and then did not apologize for the wait. This is horrible service from a bank that promised prompt, friendly, service. I left there feeling like I did not want to come back. Session #50, Cashbox #06.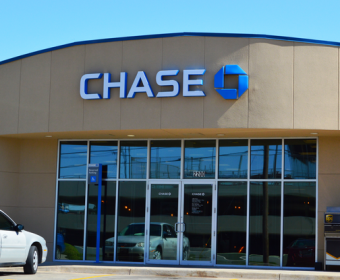 I have been a longtime Chase customer. I currently have 5 accounts with Chase with $104,638.01 total deposited balance. These accounts have been as high as $400,000 within the last year. Yesterday, I applied online for a $40,000 auto loan. I returned a call from "Gloria" who informed me that "she makes the decision". I don't know what criteria she used in her decision as I was it informed it was "declined" via e-mail w/no explanation. I have excellent credit and enough cash to cover this loan 100 times over. I am very disappointed in this process. Since I doubt anyone will respond I have decided to withdraw all assets from Chase and deposit these funds elsewhere.

edward anderson
from Riverdale, GA
I originally had gone to a Chase bank in Fayetteville Ga. but the system was down. They called the Riverdale branch and said that their system was still up and so I drove to Riverdale for my transaction. I signed in at 5:20 and me and two other customers were in the bank. Me and another lady were signed in and waiting for someone to help us. She was called about 5:35 and I sat and sat and watched several bank employees pass by and none said anything to me. At about 5:55 an employee informed me and two new signed in customers that the computer had been down for a while. My complaint is why didn't anyone bother to tell anybody anything?

Jesse Acuna
from Houston, TX
This bank has gone to the dogs. All the personnel that was there 2012 to 2014 were excellent customer service people. NOW the worst. The bank is a disgrace to Chase.

I went to the bank to ask for help to get a Balance Transfer 0% interest on May 2015 using my credit card ending in 9048. The employee was new he told me and he didn´t know how to do a Balance transfer. He did a cash advance. but I didn´t know until I left for vacation and I saw online the statement. I couldn´t do anything until I went back from vacation at the end of June 2015. I went to the bank many times and the Branch Manager tried to help me and called the credit card. She told me the problems was solved. On September when I made a payment I noticed that the problem was not resolved and I was charged interest again. I call Metuchen branch and I asked for the Branch Manager, Mrs. Bierd, I was told she was busy I called again another day and I was told she was busy. I had no choice to paid the balance in this credit card plus the interest.. The balance transfer was originally $2,0000 and $ 40 for the transaction fee. I ended up paying 2,081.49. $41,49 in interest. Can someone help me to get this money back? The credit card told me the Metuchen branch need to get in touch with then. This Metuchen branch has changed a lit and the service is not the way is used to be.

Dinesh
from Island Lake, IL
Very poor customer service from Nationstar Mortgage. Second time in a week they placed me on hold for an hour, need to operate my mortgage, and every time to sit and wait more than 30-45 minutes. Never using them again!

lisa robinson
from Lexington, OK
I went into the East side Chase in Norman, OK a few months ago to get a new debit card. I was told to have a seat and after waiting 20 minutes for a banker to assist, I left, not wanting to wait longer. My card has deteriorated considerably by now. Today, About 3:05 pm, I went into the West Side branch for the same reason as well as to close a savings account that I haven't used in years that i pay 48$ a year to have.
A nice young lady standing in the lobby promoting the new banking machines advised me to have a seat and that Andy (I believe that was his name) would be with me in about 20 minutes because he had a customer and one other ahead of me. I asked her if he needed to be notified that I was waiting, or would he just know to assist me. She said he would know. It was a long wait, about 40 or more minutes.
Once he finished with the second customer, Andy used the restroom and went to his office. A minute or so later, a male customer in a white shirt had come into the bank and stood 3rd in line at the counter. He saw Andy and waved, calling him by name and asked if Andy could do a favor for him by making copies of some things. Andy agreed and when the man was walking to his office, Andy said he could do it, but he had an appointment at 4 pm.
I looked at my watch and it was 3:53 pm. I was so upset wondering why the customer didn't have to wait his turn and also how it would be possible for Andy to help his acquaintance and also assist me in the 7 minutes remaining before his scheduled appointment. So, being upset, I went to stand 3rd in line at the counter. The lady in front of me was told to have a seat and that Andy would get to her soon. So, I first told them that if it would be an hour they should at the very least let the lady know. I complained and explained why I was so frustrated and upset.
The young man at the counter responded that he was unaware of the situation and had nothing to offer as a remedy. I told him the young lady working right next to him knew how long I'd been waiting. I asked how did they think that Andy could have time to help me (now 3:57 pm) before his 4:00 pm appointment while he still had some man or friend in his office. None apologized and just said they were unaware of the problem. I was so angry I wanted to close my account right that second. But, I have direct deposit from social security and will have to open another account before doing so. I left in a huff, so I called in a few minutes asking what options I had to get a new debit card. It was the same young man at the counter.
He said I could come in and see the banker. I advised him that was not an option because I'd already spent an hour that day trying to do so. He said I could make an appointment!!!! I can't believe in the 3 times I had asked employees over the past month how to get a card, that nobody would tell me I could actually schedule an appointment. I'm so disgusted. I need to do research on customer satisfaction for any competing banks in the area.
I have had good experiences with Chase except with this issue. I hope this complaint makes it to the bank and that someone at least acknowledges the unfairness of the issue, or at least the rudeness on the part of Andy, or maybe even the lack of problem solving skills at the counter. I'll follow up with management or corporate, but honestly, I doubt that Chase will miss my patronage and this will only be a way for me to vent.

Thomas Finney
from Redwood City, CA
This account is being written Aug. 6, and involves Chase Bank and how customers that started with Washington Mutual (the bank Chase bought) when, being a customer at 16 and now 71 years old - that's 55 years with this bank, I was treated. On Sunday Aug. 2, I called the 800 customer service number and was told my account had $0. balance. I was very concerned but I knew my Social Security direct deposit would be in my account the next day. I asked for a human being to talk too and was told by someone in account support "your account was closed July 31. Now, I' m really upset and asked for someone, the next higher authority to review my account, not having any idea why this is happening. After going from one department to another with the same delivery I wanted to get to the upper management.
That's when I talked to Michael H. Cavanaugh, CEO of whom told me "your account was closed Aug. 31 and there's no reinstatement of this account". I said I wanted to talk to James (Jamie) Dimon - President but, you know how fast that was done. I told Michael I intended to talk to all I know in the media of this matter as the bank arbitrarily cancelled my account. So, here I sit- my SSA check was returned, my motel manager is after me for the rent, I have no money for food, I had a recent heart attack and need follow up with the doctor but no bus fare.and what else - too follow I hope not. Now the kicker if this whole thing is on Monday, the 3rd, I get a letter from Chase telling me my account would be cancelled Aug. 7.

Alicia Marie
from Pflugerville, TX
Chase bank is ran by heart less representatives. My 17 year old grandson is stuck on a train for two more days without food because they have decided his check card is fraud. His card is a student account under my name and he has plenty of money to buy food on that account, money I transferred from my account. They insist he call which he cannot for some reason from the train. After two hours on phone last night with Chase and today I have resorted to calling friends to catch him at next stop and give him food.

Brittany Glacken
from Burlington, KY
Recently Chase had removed their ATMS from Speedways gas stations and it has become quite an inconvenience that the only ATM for available use is those of the actual bank branches. I don't think its fair that Chase customers not only get charged by the actual ATM's but also by our bank ($2.00 Non Chase Atm fee). I myself live in Elsmere and the closest locations are in Florence and Cresent Springs, and they seem to be very rare around Northern KY which makes it even harder to get money. Also the mobile app has become quite a hassle to use. In the matter of a week ive been told on 5 different log in attempts that the site was down for repairs.
The other day i was charged by the bank and an ATM because i couldnt just use the app to transfer money from my savings to my checking and just swipe my card. Overall im getting irritated with my banking choices and i really don't wanna switch banks but something needs to be done about these issues. I know im not the only one with these complaints, many friends and family members feels the same. Chase is one of the biggest chains yet there is all these issues. I would like for things to be fixed. I would like refunds honestly for the charges for ATMS uses because i can't get to a chase ATM.

Everett L. Johns
from Fort Wayne, IN
I've had an account with Chase Bank for the past several years. I check my account online everyday: (as I pay my bills thru Chase) and have used the "same" user ID and password. Here a few months ago, when I checked my account online to pay some bills. It states my password is invalid. Well, I persisted and after two tries it allowed me into my account. The following day, it did the same thing. This time I had to submit it four (4) times before it allowed me access. The following is a nightmare!
After all the supra I changed my password. It worked for about two days! In total I had to change my password (8) times to get into my account online and now I can't even do that. Thus, I called this Chase Customer Service and spoke to this lady and told her what was happening. This amazed me when she said: "I don't know what to do Sir I have no way of correcting this". That blew me away. I said: "You are telling me there is no way you can have this corrected"? She said: "No"! Seriously I find that amazing. Is she is telling me, that there are no computer technicians in Chase Banking that can remedy this. I don't believe that. Thus, this Complaint.
I can call 1-800-935-9935 Customer Service and get my checking account balance with no problem! However, I cannot get into my checking account online to pay my bills thru the bank. What caused this and why it happened, I have no idea. I have over two (2) dozen Code Numbers sent to me for changing my password and it does not work. Some where in Chase where my account is concerned, there is a glitch!
Come the 11th of May I am going to visit my Chase Bank and relate this problem to them and see what they have to say. If they tell me the same thing, they can't do nothing about it. I will transfer my business to another bank. I will also file a 1983 Civil Action Section 42 against Chase for malfeasance! Do to this malfeasance by Chase it has costs me hundreds of dollars.
On a post script note. I find it "hard" to believe that Chase does not have Computer Technicians that can not correct this problem. I don't know who is going to read this Complaint, but I will tell you this, I am dead serious in what I said supra. I am going to make a copy of this Complaint and add it with all the other incidents I was subjected to by Chase. I am not a smart ass, just a customer wanting this problem corrected.
My address is: Everett L. Johns, 69138 Gateway Dr. Apt. 15, Edwardsburg, MI 49112. Phone #269-414-1583. My last four SSN #4144. I anticipate some kind of reply.
Thank you for taking the time to read this and any assistance given.

James Chambers
from Austin, TX
Chase Bank is the biggest cheat in the world. I made a deposit. They put in on hold until April 15th. I made the deposit toward the first of April.
One of my clients wrote 6 checks. He had changed his phone number. He called the bank several times. He was trying to get his new phone number in the system. No one was of any help whatsoever. He finally just asked that the bank return his checks amounting to $4,800. They said they would. They never sent him his money.
Everyone was very rude at the bank. No one was of any help. Chase Bank cheated me out of all of that money and said they wouldn't do one damn thing about it. I hope Chase Bank loses all of it's customers because they deserve to.

Yvonne E Hayden
from Sacramento, CA
In my review of Ms. Bell's bank statements it was discovered that her account was overdrawn at least twice each month for over a year. This is not the behavior of a customer who would be considered to have an outstanding customer history. This brings us to question Chase's reason for allowing a check for $5000.00 to be withdrawn against before clearing the account.
One other transaction was deposited to this account on 11/26/12 for $2,500.00 that bounced due to insufficient funds two days later on 11/28/12. It seems that this should have triggered a red flag that this customer created a history of depositing large sum checks that were insufficient.
The back statements to this account show that the bank charged approximately 26 overdraft fees of $34.00 from the months of December 2012 thru February 2013. This pattern continued each month thereafter until the account was closed. The question again is why was this customer allowed to deposit and withdraw from a $5000.00 before it cleared when the account was constantly overdrawn?
In a phone conversation and also when speaking directly to a representative in the bank I was told that this activity was allowed because of the customer's outstanding history with the bank.
This is appalling behavior and I would truly appreciate a written explanation from Chase regarding this issue of why a Chase customer service representative both over the phone and in person said the bank considered Ms Bell a good customer. Maybe they meant good for giving the bank $800.00 each month in overdraft fees.
As a result of this string of poor judgment, Ms. Bell suffered several stokes from August 20, 2013 through December 11, 2015. As a result of this issue, her finances were a huge mess, however Chase Bank is $5000.00 + richer from the bad check deposited plus a steady string of overdraft fees that have been a constant to this account f or several years. An apology, an admittance of being at fault and a restitution payment for the hardship of the customer and her family.

Michael L. Britt
from Snellville, GA
I received some convenience checks from Chase Bank in which I have been a customer for probably 20 years. I wrote a check for $2185.00 to Prudential Life Insurance Company.
On or about 4-28-2015, I received a email from Chase Bank fraud department. I called immediately and told the person that I wrote the check and gave her my name, my address, my social security number, date of birth. She then wanted some more information that I didn't think was necessary. If she was concerned about who I was she could called me back on our telephone number which was provided to her.
The Chase representative—on her own—decided to stop payment on the check.
I have been a loyal customer to Chase Bank and never dreamed this would happen!! Furious and reconsidering if I want to continue on with Chase...
Have feedback for Chase Bank?
Thanks for your feedback!
Sorry. Please try again later!