Canadian Tire
Canadian Tire Complaints Continued... (Page 2)
171+ reviews added so far. Upset? Call Canadian Tire corporate: 1-800-387-8803

Brian Barker
from Langley, BC
Went to Canadian Tire in Langley first thing Sunday morning so I could be first to get my car looked at, I was there for about an hour when the lady that was dealing with me said she could not get the part and they had one in Calgary (it was a window wiper linkage that had gone on my car) and as we all know how much it rains in the lower mainland) She told me that there was no one else who had it in stock. Which I found out as complete crap as Lordco has them in stock and I know Canadian Tire deals with Lordco. I had paid in full for the service but had to get it done right away by someone else. I asked them where they got the part and then proceeded to go back to Canadian Tire and get a refund. When I got there they had no trouble giving me the refund.
I asked the girl that was dealing with me why I was told on Sunday that the part was unavailable when Lordco had the part and she told me that the person i was dealing with did phone around for the part. I kinda find it funny that a smaller repair shop took 5 minutes to get the part and it was going to take Canadian Tire almost a week to get the part from Calgary. Well shame on you as I have done a lot of business with Canadian Tire because of your service No longer will I be doing business with your company, Please feel free in giving me a call about the terrible service I got or an email back would be good also.

Jeanet Tan
from Markham, ON
Canadian Tire #280 - Stouffville ON - Complaint. Rude Unethical Behavior of a Customer Service Rep/Manager. On July 8, 2016 at 8:18AM, Friday I went in to Stouffville Canadian Tire Branch to return the defective swim shoes I purchased a day before. I lined up, when it's my turn the Customer Service Representative/ Manager Jessica M. asked what's wrong with it so I said "there's a defect on the item I'd like to exchange it". She asked me to get another pair so I did, it only took me less than a minute to get another pair as it's not very far. So when I came back to her she's attending another customer which is understandable so I waited for her to finish.
I also tried to wave at her with the replacement shoes that she told me to grab to let her know but she ignored me pretending not to see me even I'm just literally 3 feet away from her (behind the customer she was attending). When she was done with that customer, I said to her that "I got the shoes" and she told me rudely that "there's another customer here waiting" so I said, "But I'm here first, Isn't it first come first serve?". She ignored me again and basically made me line up again. When it's finally my turn I said to her that "I don't think your being fair as I came here first and you made me line up again.
It should be first come first serve basis. You even took my receipt and item for exchange (in my normal tone)." She abruptly said " You're almost done right?". Slammed the receipt on me to sign it and said "Have a good day!" rudely. I just walked away shocked on what just happened as I am not expecting this unethical behavior especially from a Manager. This is NOT acceptable. I'm or was a regular customer in this branch. This is not the first time that this Customer Service Representative/ Manager Jessica M. has had this attitude towards a customer. I will be consulting a lawyer regarding this matter.

Catherine Pollock
from Alvin, BC
I needed to purchase a pet carrier quickly in order to pick up a kitten. I was NOT allowed to purchase one put together as they were considered "Display." The friendly sales lady offered to snap mine together for me. All of a sudden this young man, (think he was management) came up and stated they could put the carrier together for a charge of ten dollars. Yes I flipped out. What a cocky, rude young man! I am an old woman and am completely upset that the Canadian Tire company would hire someone who would treat a customer with such disregard. I have taken my car for servicing to the Canadian Tire automotive shop in Mission, BC for at least 20 years. Very disappointing.

Gerald Huard
from North Bay, ON
I went to Canadian Tire North Bay Ontario to have two front Hub Bearings changed . The service rep. said there were two types of Bearings good or Best I said the best,which was 224.99 for Moog bearing. I find out after everyone else for the same model #moog-512460 was 160.80 to 161.00 you people are supposed to have competitive pricing. This customer is not very happy. I will surely check elsewhere for parts before you work on my 2- 2012 vehicles in North Bay Ontario.

Heather Brunelle
from Gatineau, QC
I went in to Canadian Tire in Gatineau to get an oil change before leaving to go back home in Toronto. I dropped my car off at 10am they told me it only goes in at 11am and it takes 30 mins to do, so I should come back at 11:30am. I came back at noon and they told me they couldn't do it cause the bolt was stripped!! I waited 2hrs and they never even called to tell me they couldn't do it!! So when I asked if it was ok to drive to Toronto on 6% oil life and they said yes, so I left.
Well 15 mins into my drive back home I saw smoke coming out of the hood of my car, so I pulled over and lift my hood... Well they forgot to put the cap back on my engine where the oil goes!!! So now I'm stuck on side of road with oil that exploded all over my car and hood. It was everywhere (I have pics) anyway I called and told them that they forgot to put cap back on and they told me to drive to nearest Canadian tire and put oil in so I could drive home.
Well I didn't do that, I called tow truck and sent it back to their store where they made the huge mistake and they told me I was to wait till the manager was in, which was 2 days later!! Well I have to be home to work, and now missed 2 days of work and all they did was wash my engine and sent me on my way!! I don't think this is very fair!!! It was the day after Canada day and they have a bunch of young 20ish guys working in the garage.
I think they stripped my bolt and then refused to continue, and not give me an oil change told me to go back to where I had it done last! Well I don't think the car dealer that I got the car would have stripped the bolt! I have brought my 3 previous cars there before, so I am a good customer and now my 2014 chev cruze smells like oil every time I use my vents!!! What can I do? This is CRAZY, and I didn't deserve this!!! I want a store credit or something!! They fixed the mess they made on my engine but denied that they stripped my bolt.

Anne Kelly
from Lower Sacvkille, NS
Purchased hose on June1 2016. Had problems from the beginning with the hose twisting and had to keep fixing it all the time. Terrible hose. I returned it to Sackville, NS store today which is 3 weeks later along with my receipt and was told that I could not get a refund because I do not have the box it came in. So I asked for a credit note and they would not do that either. I was told that I had to purchase something for the same amount in their store that day. I was not a happy customer as I had a busy day ahead of me and I did not want to spend time shopping for something I did not need.
Finally I just picked up small cleaning items and a reel to fill the amount. I had to go back twice for other items as it was not enough. Finally they gave me .40 cents cash so that I could leave the store. It was embarrassing as I had done nothing wrong and had my receipt and was treated like I had done something wrong......Someone needs to check out the staff there especially management as I asked to speak to the manager and got someone else. Terrible, Terrible experience. I will get my items at Walmart from now on.

Mark Jordison
from Campbell River, BC
On 26 May/16 we went to CT to purchase a bench grinder. They were out of stock in Campbell River where we live so we drove 50+k to Courtenay to buy it. They had 3 in stock. Today is 01 June/16, 7 days later, and we received our CT flyer for this week. The identical grinder is advertised for 30% off. I phoned the local CT store and was told we could return it with receipt and would be refunded the difference. Today we drove back to the Courtenay store (another 50+k) thinking we had to return to where it was purchased (was told we could have gone to our local store).
Initially they said ok, then withdrew the offer and said the sale did not start until friday (2 days hence) and we would have to return on friday for a refund. I get it, it's a "store policy"; realistically, nothing is going to change between now and friday, the grinder will still be advertised and we will get the refund. What is the harm in bending these "rules" for such short period of time in the name of customer service? We have purchased so much from CT over the years; it has always been our "go to" place for tools and more. This has gravely soured our opinion of CT and future purchases are in jeopardy. It would have taken so little to resolve this. Most disappointing.

Peter Schnick
from Mississauga, ON
On March 31 2016 I ordered a door handle for my 2009 Hyundai Tucson passenger rear out handle at store 754 3173 Winston Churchill blvd at the cost was 66.11. I said to go ahead it took 5 weeks till I finally got it but in between the extended time to arrive someone cancelled the order through a third party I was not impressed so they went ahead to get the part I needed.
I haves received it they guarantee me it would fit so I took the car to the shop later that day the mechanic told me it didn't fit also got the part painted to match the car now I went back to the store to complain that it didn't fit so I got refused for a refund telling me there is a restocking plus it was painted.
I said to the manager you have a 90 day warranty on that part it turn out to be defective so the manager said let me get back to you so 2 days later I got the results they were going to give me a 10 dollar gift card. I said no I would like a full refund this is not my fault that the part is defective I am writing to the head office that I am nota satisfied customer at all please let's resolve this matter ASAP thank you peter

Tim Seida
from Regina, SK
So on May 18 2016 at 750 pm I went to north Albert Canadian Tire with a very quick fix tire problem. My tire tsp sensor popped into my tire leaving my wife with a flat tire. I took the tire off the jeep and took it to your store. When I approached the tire repair person he didn't think he had time to fix it tonight. There were no cars in but one ford which he was working on with a flat repair. No other cars were in the shop. I went in the store and asked if they had time to take a look at the tire. The front end worker said no they were swamped.
I went back to the repair guy and asked him if he could at least break the bead and i will fix it. He broke the bead and gave me my tire back. I took it home,had my son reach in and grab the sensor, pull it out and stick it in the rim hole, put the nut on to secure the sensor, soaped the tire and rim put air to the tire and fixed the tire ourselves. this took only 3 to 5 min without the right tools. But I had to go home, fix the tire then drive to put it back on our jeep. This was is not customer service. I lived in the city but what if i was from out of town or not able to fix it myself or if I was a visitor to our city can you imagine how this would reflect on your store. Now imagine how it would be if they took the time and fixed the tire. I am very disappointed.

Tammie
from St. Catharines, ON
I was at one of your stores in Hamilton on Barton street east as I was in Hamilton at a function. I stopped in and found a car seat that I thought was super cool and the price said $119.99 which I thought was a great price. As I brought it to self checkout it scanned at 179.99 I brought it to the attention of the girl working at self checkout who got a lady named Jeanette to go look. I went with her to show her where I got it and she said no that's not the price but she couldn't find a price for it so said that's the price and where you got it was overstock.
Back to self checkout where a girl from customer service tried to be quiet and said they are just trying to get it cheaper. At that point I was pissed at how rude these people were. So I went online and found it cheaper than 179 at another Canadian retailer in which I was then told by Jeanette that I couldn't price match that store as it was an outlet. I told her it wasn't a outlet in which she looked at me and said I said no we are not price matching. I have never dealt with a more rude bunch of people in my life. I called and spoke to the store manager who was super nice and said to submit a complaint and the general manager would call me.

Charlene O'Donnell
from Moncton, NB
I purchased a Minwax product from you store to finish the stairs to by basement. I had purchased new stairs and applied 3 coats of stain to them and then chose this product to finish the job because it indicated it was for floors and it was non-yellowing. After application to the risers it was obvious that the product did indeed leave a yellow coloring but I decided to just get another product for the risers and continued on with the treads. When I was finished and ready for installation the product was lifting and peeling.
I followed the directions and had input from a professional painter. As the product is so disappointing I spent 3.5 hours on Mother's Day sanding it off of the stairs and starting over. I will probably need to purchase more stain and had to buy sanding products to remove the minwax product. If you would like more information I can send a picture of the product for you to further investigate.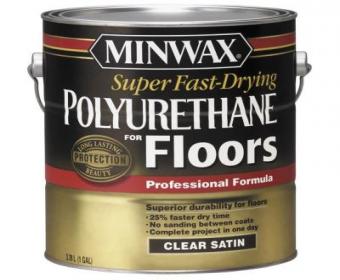 Dalbert Phillips
from Sydney, NS
I have been going to Canadian Tire Service Center ever since you opened for service in Chateauguay Quebec ..even when they dropped my F-150 off the lift 16 inches off the cement floor (minor damage) I still went back, even when they put the wrong oil filter in my Saturn, two quarts in my driveway. I still went back, today I brought my fiat in for a wheel alignment. I'm 62 years old and have always been able to see the work being done on my vehicles, this time a 25 year old manager told me I had to wait in the waiting room. I informed him of the consumer protection act. I have the right to see what's being done to my vehicle,he laughs, this is unexceptionable. My family's three vehicles will no longer be serviced by Canadian Tire.

Ivo Mastrogiovanni
from Moncton, NB
New flyer broke this morning, went to store at 9:00am to purchase two resin sling lounge chairs 88-0611-8 at $99.99 ea and when I asked a young male associate for them, he checked in computer and said that five were in receiving. He then said that he has to wait for manager to build one before taking them out, and I calmly said , can I come at noon and can you have them out for me? His response was " not sure have to wait for manager to take them out."
That is the worst customer service I have ever fallen to. Since I am a Supervisor for Customer service, that person would be terminated immediately. He should have at the least call his manager, and not loose a sale and customer, I would still be interested in these chairs although I think some compensation is due. Canadian tire on Mountain Road, Moncton NB.

Jerry Jarecki
from Windsor, ON
To whom it may concern: This is 2016. Why are Canadian Tire rest rooms trapped in the 1950's? Come on Canadian Tire executives. Your rest rooms are dirty, smelly and locked! Your store sells almost everything. You are a big boy store now, just like the big guys. Why do you regard toilets as if they belonged in a distant, solitary, dirty, nameless gas station from 1950? I don't know which vice president thinks that this is acceptable. Fix your rest rooms. Update them. You'll be doing yourselves a big business favor.
Also, when registering for wedding, shower or whatever gift lists, use a damned computer and make it universally accessible. Major retailers have already invented this wheel. All you have to do is copy it. Get on the same page as all other retailers, would you. Your system is about as close to carving on stone tablets as it can get.

Lisa Tye
from Brockville, ON
I purchased 2 new tires for my vehicle @ Canadian Tire in Brockville in Feb 2016 (other 2 tires had already been purchased at C. Tire previously). At that time they instructed me to return the vehicle in early spring for a free tire rotation. I took my vehicle to Canadian Tire in Gananoque on April 25 2016 to have the rotation done. I spoke to 2 service men there & both told me that they do not do rotations unless I'm getting my oil changed. I did not go there for an oil change nor did I need one.
Needless to say, I didn't get anything done & left the store very frustrated. I do not live in Gananoque, so there for drove 30 kms for no reason. From my understanding your policy is to do a free rotation every 10,000 kms, it says nothing about having to do an oil change at the same time. I like to keep as much of my business as possible at Canadian Tire & support Canadian companies. However, if you do not stand behind your policy then Walmart is looking like a better choice.

ariel dela cruz
from Medicine Hat, AB
Very disappointed in shopping in Medicine Hat Canadian Tire store on Thursday , April 21st and spending more than $200 on items to find out they ran out of their $50 promo cards. Had I known, I should have bought my batteries from battery direct instead of making a special trip to this store. Won't make this mistake in the future and won't bother with their promotions since they don't seem to have enough cards in supply.

Ross North
from Red Deer, AB
We went to the Canadian tire in Leduc. We picked out a fire pit that was on sale. We proceeded to pay for it. They charges us for the pit and as we were leaving we were stopped and told we cannot buy the floor model. I told them I was not going to spend my day off putting together a pit. They said they would not sell us that model even for an additional amount. We asked for a refund. We drove accross to Peavy Mart where they sold us a floor model.
I dont understand a business model that will not sell a product, even with a client that is willing to pay a little extra for assembly. Not only does that effect the product we are buying, but effects future conciderations. Something a company like Canadian tire should review. Very disappointing.

Alexander Etin
from Halifax, NS
To Whom It May Concern. I am a long time and a very loyal customer of "Canadian Tire" company and was very upset when recently (October 10th, 2015) purchased snow blower product (Yardworks) only to have it be defective. First problem started to appear immediately with the first real usage (snow blizzard) on January 11th.The machine did not start to work. I noticed that there were signs of rust in the fuel tank. I was surprised - I kept the snow blower inside my heated garage with constant temperature. I wanted to return the product, but manager of the store (Mr. Jason -70 Lacewood Drive, Halifax NS B3M 2P1) refused to receive the product (91 day since the purchase) and advised me to speak to "Green Diamond" service company.
The company checked the product and found that it had old gas inside and the repair cost me $176.42 (not covered by warranty).On my question about the signs of rust inside the fuel tank I was answered that it was not the problem of the malfunction. After just one time usage the machine started to shutdown itself after 4-5 minutes of work. The new inspection of "Green Diamond" service found a lot of serious engine issues as a result of rust inside the fuel tank.
Cost to replace the above components will cost 179.93 + tax. Warranty will not cover corrosion/rust. What kind of warranty is that – if it does not cover any problem with the engine – the main part of the product? Under normal circumstances, I would simply return this item to the store, but I was told that this is not an option, since the item had already been used. Well, of course the item had already been used, as there would be no other way for me to learn that it was defective! Whenever I have purchased items from you in the past (lawn mower, gas BBQ, kayaks …), I have received high quality merchandise that I am proud to use. This time, however, I am appalled at the quality and I wonder how you could allow such a product to hit shelves at all.
I do not believe that I am asking for much in return for my time and effort, as all I want is my money back or to have this product replaced with one that works properly. I do not feel that I am being unreasonable with my request.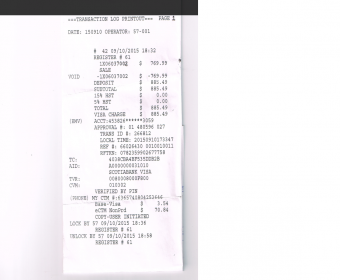 Nancy Loane
from Montreal, QC
My six year old and I went to the new Alexis Nihon location (moved a floor) and two separate workers on the floor did not know for sure if they had shoe polish or where it would be. They did not have a map outlining the new layout. They did not offer to find out what the exact location was or what colors they had. One of them took a guess but we did not find it where he guessed. We wasted a lot of time looking. At the front there was an elderly gentleman who did have a floor map but again he did not know nor did he offer to find out the inventory.
He was really shuffling, it looked painful, so I turned down his offer to escort us to the general area. So three employees had no personal knowledge of the products and none offered to check. We found the polish area and were disappointed that the inventory was very limited (only black and brown). No better than a pharmacy. Went back to the front only to find rebellion with the customers demanding actual sales service at the returns desk and lots of staff trying to push the self serve aisle which the six people in front of me and myself were not interested in.
The least you can do is ring up my purchases, especially as I am shopping with a child. The staff kept saying we can't know everything yet but they should all have been given a map of the store! So bad service, lazy staff, poor selection and missing cashes. Redecorate all you want - it is still Crappy Tire.

Marielle ouellette
from Miramichi, NB
They had a 3 days special starting Friday when Saturday morning didn't have anymore Noma Led A 19 60 equivalent light bulb for $1.00 and they didn't want to give me a rain cheque. This is not the first time this happen and this is really frustrating. If they have a sale for 3 days they should have the product on hand. The number of the product is 299-6006-6 led light bulb that last for 22years would like to have a reply on this email.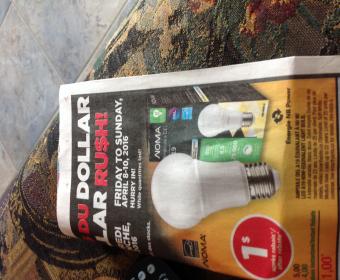 Leanne Wilkes
from Toronto, ON
Today I purchased 5 light bulbs that were on sale for $1 each. ($4.00 minus a $3.00 coupon) When I got home I realized that the HST on my bill was $2.65. When I called the store, customer service could not answer my question as to why I paid $2.65 HST on a $5.00 bill. Should it not be .65 cents? She transferred me to "Hardware". He could not answer my question. I asked to speak to a manager, she could not answer my question either. She actually told me to go back to the store so that she could look at the receipt. I then called the 800 customer service line and was told that the tax is charged on the amount of the bill before the coupons are applied. Is this correct? Seems a bit of a run around to get a simple answer.

Jocelyn Ellerby
from Orangeville, ON
On March 28, 2017 at approximate 11:30 AM I was heading south to Barrie, I pulled into the Canadian Gas Bar on Regent Street n Sudbury. My gas tank was on the opposite side of the gas pump, but the nozzle was on top of the bay, which I have used many times at other gas pumps without any problems. As I was filling, the pump stopped at $17.69 and the attendant was making an announcement on the speaker which I did not hear properly. I moved my car to the next pump in front of me and the attendant spoke again, which I heard this time and she informed me that I could not pump gas at this position and I had to move my car. I have never had this problem before, the nozzle was not fully extended while I was pumping gas. I was very angry and the bays were all occupied at that time. I left the station and had to drive back into Sudbury to get a gas station. I will never stop at this gas station again.

sandie piper
from Calgary, AB
My husband and I stopped at the Canadian Tire in Stratford, Ontario to get gas. I needed to use the restroom as well. It was 10:25 p.m. on Easter Sunday and we were driving back from Toronto to Bayfield, Ontario.
I walked into the Convenience store which has a restroom. I didn't see it at first and mentioned to the attendant that I was looking for the restroom. She told me it was closed and was very unhelpful. I questioned this and she said "It's closed at 9:00 p.m.". I said "But you are open." She said again, "Well, the restroom is closed". I asked her where she goes to relieve herself and she said, "I use the restroom.". I told her I really had to use the facilities and she said it was closed at 9:00 p.m. for security reasons and just glared at me. By the way, I am a well-dressed woman of 64 and I certainly was not a security risk. My complaint is that the restroom is closed while the rest of the facility is open.
She did not apologize for the fact that "someone" has a rule to close the restroom of a convenience store at 9:00 p.m. but keep the store open and gas bar open anyway. If it is for security, then the store and gas bar should be closed as well. If there is a security risk, then why don't they ask you to pay cash at the cashier before filling up?
She was rude so I left. I told my husband to stop gassing the car and we left (we had used our debit card to fill up), so Canadian Tire lost revenue. You probably don't care since Canadian Tire is well-known for providing poor customer service. If it continues, I guess you will be another Canadian tradition that will be sold off to our American neighbors, who actually know how important customer service is to creating customer loyalty.
I thought you should know about this store in Stratford, Ontario. I don't know if it is a corporate store or a franchise but I do know that you used to have a department that ensured that Dealer owners kept in step with the basic requirements of providing good service to Canadian Tire customers. Thank you for your attention and consideration.

Elise Mo
from Montreal, QC
I bought an original product (motomaster 12v dual power inflator $59.99 plus taxes) on Dec 29th, 2015. I found that product can't inflat a totally flatted tire. Therefore, I exchanged this inflator into a radiator heater (cost $79.99 plus taxes) on Mar 05th, 2016. I paid the differences of 23 dollars. For this exchange procedure, the cashier confiscated my original receipt and replaced into a new receipt says an amount of $68.97 reduction as return exchange policy. Both items were brought in Gatineau, and I just moved to Montreal on Mar 07, 2016.
After 4 days of purchased the radiator heater, I realized the heater doesn't meet my expectation, which cannot produce enough heat for living room. I brought my original receipt and explained my situation to customer return service. However, the night shift manager Khedidja and the staff Marie-Josée at Galerie d'anjou store, refused to give custom a refund on a product just brought 4 days ago. They just simply kicked me out by suggesting me to go back to Gatineau for any return procedure.
First of all, kicking customer out by suggesting me to another Canadian store which located 200km far away is very unacceptable behavior. Regarding Canadian Tire return policy, products can be returned or exchanged at any Canadian Tire store within 90 days of purchase, which means all Canadian tire stores and return policy are equal and accessible through the whole country. Secondly, the manager continues to service me in French, although I said I don't speak French for several times. She didn't apologize that she can't speak English or tried to find another person to translate. Regarding the Official Languages Act, Canadians have the right to received services from the public. Furthermore, when I asked for the complain phone number, Marie-Josée gave me the French service number by knowing that I don't speak French at all.
Regarding such customer service behavior, I felt very disappointed and I believed that I should write a complain letter to improve their customer service behavior.

Scott Gibbs
from Sarnia, ON
I went to the Sarnia Canadian Tire specifically to buy a range finder. After picking up a few other items I went to the sporting goods counter and waited for service. After more than 10 minutes an employee (later identified as Shane) can into site. When I asked if he worked in sporting goods and stated I had been standing waiting for anyone to show up he immediately started with attitude saying to me "if you started with good morning you might get better service".
I then commented on his attitude toward me and pointed out that I was the costumer. He continued mouthing off to me. I asked to see a manager to which he smiled at me, smirked and walked away. I then went to a costumer service desk and asked to see a manager. I was met by Ken the assistant store manager. I told him what had happened and we returned to the sporting goods desk. Shane came over and Ken spoke with him. Shane started behind the counter, turned to Ken and started talking disrespectfully about me to his boss right in front of me.
When I pointed this fact out to Ken his only response was that we both needed to settle down. After that comment I stated that apparently they didn't want my business to which Ken responded "well that's your choice". Needless to say I exited the store went right to another local store and made my purchases there instead of spending that $500 at your store.

Alexis Martyn
from Toronto, ON
I went to repair a flat tire. The service adviser called me at office and said that the tire cannot be repaired because the new puncture is too close to an existing repair I had done. I asked the tire to be replaced and asked for the MotoMaster SE2 (Product Number:0041703 Manufacturer Part #:W11-12Y-F344 Size:175/65R14 82T. Category: All Season - Touring Tires Availability: In Stock). The service person said they were out of stock! And offered to get Firestone brand tires from another distributor.
I went into the Canadian Tire web site and found the tires I was requesting in stock at the store. Now I have to pay over 90 dollars per tire for the Firestone brand tires instead of 56 dollars for the MotorMaster ones. And they insisted on me buying two tires when I just wanted one. The service person was trying to swindle my money than helping. How can your own store be out of stock on your own materials when the Web site is allowing you to purchase these item on line?

Brenda Thompson
from Airdrie, AB
We purchased 2 airbeds from Drayton Valley AB Canadian Tire on July 2, 2015. (Receipt attached) Our granddaughter was coming to our house to spend a week with us at Christmas. We bought it early because we knew that this was seasonal & wouldn't be available in December. We bought the 2nd one in case our grandson was able to be with us as well.
It didn't come out of the box until the day before her arrival. The 1st night's sleep was fine but by the 2nd night it was starting to lose air & we discovered a leak in the seam & had to pump it up each night before she could sleep on it. We tried to return it 2 weeks ago to Airdrie AB Canadian Tire where we have since moved to. We were going to wait until closer to the summer time when we knew they'd have some in stock but then decided to return it now & receive a store credit for later on.
We were told by Canadian Tire customer service dept. that they couldn't take it back because it has a 90 day return policy on it. We were never told this at the purchase time. It is technically past the 90 day purchase date but it wasn't even opened until the end of December so theoretically it is within the 90 day date. As well, the box reads very clearly that there is a 1 year warranty on it. We are requesting a store credit for 1 bed so that we can replace it once the summer stock arrives.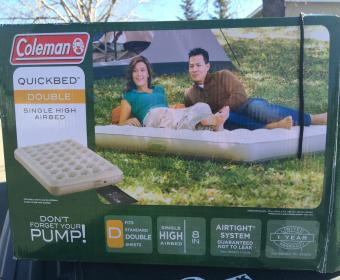 Warren Jones
from Scarborough, ON
I recently purchases a couple of car washes from the Canadian tire gas bar located on Eglinton Ave in Falmouth in Scarborough. I thought I would take advantage of the car wash which was on sale for $5 each. When I went to put in the activation code for one of them to my surprise it didn't work. Luckily for me I had the few other ones which I purchased and was able to use them, it would of been very embarrassing if I only had the one and had to trouble the people behind me to move so I could pull out. I am a frequent user of this gas bar and now I am having second thoughts about purchasing car washes due to this issue. Is there any thing you would be able to do for me? It would be highly appreciated.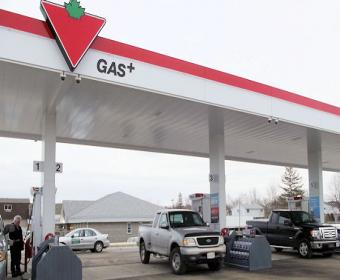 Allan Richards
from Timmins, ON
I have had two bad experiences at the Canadian Tire store in Timmins Ontario in the last three months with your ignorant and rude associates who do not seem to care about customer satisfaction, they are rude, and know nothing about your products and do not seem to really care. The last time I reported to the store manager, the first time I was so frustrated I had to lave the store. This location needs to have some training in customer service, after all we pay your bills. Both times I walked out and drove to Home Depot which is beside your store and the customer service was amazing, having everything that I planned to purchase in your store so I purchased all that I needed, spending over $ 1000.00 at Home Depot. I always went to Canadian Tire first as it used to be a habit but after the last two visits to your store it is going to Home Depot.

Car issue 1, car shakes while idle. Car issue 2, car misfires when starting. The diagnostic 1, approx $1000: replace spark plugs, wires, and valve cover gasket. The diagnostic 2, approx $1700: diagnostic 1 + a $700 timing belt replacement. The car is a "well maintained" (followed all subaru maintenance guidelines) 2005 subaru impreza. I told Lee (the Canadian tire manager) I would not spend $1700 and if that is what was required I'd walk away from the car. I tell him I'd like to take the car to another garage to get it fixed. He aggressively recommends diagnostic 1 quoting his 20 years of experience and confidence in his diagnostic. I authorize the $1000 diagnostic with the expectation that our 2 car issues would be fixed. After performing $700 of work, a new diagnostic is made that would require $2000 to fix. The diagnostic 3, approx $2000 to replace head gasket (i.e. $3000 to resolve car issue 1 and 2).
The problem is Canadian Tire gave a diagnostic that was incomplete and therefor wrong. Even after the fact, Lee says he was in the right, and that his diagnostic was correct and complete. I told him it obviously wasn't because they were missing the scenario where the head gasket needs replacing. He said this head gasket is a "common problem". I told him I'd expect him with 20 years of experience to be able to account for a "common problem". He said no one can, and stood by that his diagnostic was 100% correct. Car issue 1 remains and car issue 2 remains. $800 ($100 rental for 3 days, $250 diagnostic, $550 work) has been spent to essentially diagnose a "common problem" that would require more than the car is worth.

Shawn Stoyles
from Sainte-Anne-des-Monts, QC
I live 100 kms from the Canadian tire but I am a regular customer, I have in the last 2 years I bought over 4000 plus worth of Canadian tire products. I like to call to see if they have my parts before making an hour drive. On this day, Jan 16 2016 I called and 6 times, and I could get no one at parts ,,so I pushed 0 to get customer svc to let them know. That it was 6 times I tried parts and got no answer. Her response was a very snarky. Well they are not glued to the phone or anything sir. I will check in a pretty snotty tone, and then I got someone right away. Funny how when they do their job we get a response, and you get business. The service at this brand new store is awful, and the staff is snotty and disrespectful.
This is not my first incident and its pretty soon going to be my last,. This particular store has got to be having problems, the parking lot is near empty all the time. For a brand new store? Maybe the poor way customers are dealt with is part of the problem. Maybe it would do your business well to staff your customer service department with people who enjoy dealing with the public. Or at least don't act like your asking them to move mountains when you ask them to do their job. There are plenty of alternatives to Canadian tire in the area and many match price as well.

Cindy
from Saint-Hyacinthe, QC
January 10th 2016 I read your flyer and saw skates were on sale for 40% off. I went to the South location in Red Deer and found a pair. When I went to pay the clerk said the price and they were not on sale. I showed her the flyer and advised there were signs showing these skates were on sale. She called a Manager and we waited but no one came or called her back. She referred me to the customer service desk where I explained my dilemma again. The clerk checked and said they were not on sale and do I want to purchase at this price? I asked her to come to the skate isle and see all the sale signs that were on these skates. She said she was too busy, she called a Manager and asked me to wait as there were another four customers in line.
I was embarrassed as she turned her back on me to help the others. A young man came to the front after 10 minutes and waited tried interrupting her to see what she wanted. I was extremely embarrassed by now and had waited in your store for about 45 minutes. After explaining my entire story again he said he couldn't help me. He said he would take the signs down and I could come back in Feb for the next sale. I advised him I wouldn't be back. I left in tears. When I got home my entire family wanted me to go back and purchase as we had planned to go skating that day.
I did and I paid full price which was $69.99 plus tax. I still feel I was treated unfairly and with zero customer service. I would not treat someone the way I was treated! I am sending you the picture I took in the store. I was so upset at the time I planned on posting it on social network sights. I haven't and don't plan on it but I thought you should be aware the type of customer service that is given in your Red Deer south location.

Kenan Barbaros
from Verdun, QC
Yesterday I checked online your Store nearest to me: 2221 Boul. Angrignon and I ordered 6 of your Product # 53-0947-2. Your system said your Store had 7 in stock in AISLE 62 (11am, Jan3 2016): ATTACHED. SEEING THAT, I PAID WITH my Credit Card for 6 products. I received your "Order Confirmation" with Order ID: 9267418797801: ATTACHED. The pick up time is marked: 4pm January 3.
Today, January 4, I call your Store to ask about my PAID ORDER, I TALK TO THE MANAGER who says: "6 of them WERE STOLEN, I ONLY HAVE 1 LEFT"...??? What kind of business is this? I WILL SEND A COPY OF THIS EVENT TO NEWSPAPERS because it's really out of this Century, out of North America retail & online systems, IMPOSSIBLE TO SEE IT ELSEWHERE, except perhaps 3rd world countries!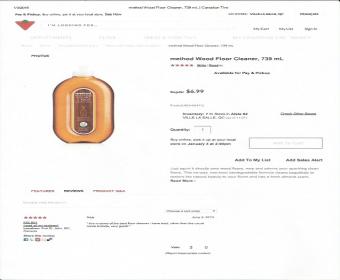 So our F-350 needed the front axle u-joints replaced before we go back to work in the bush. Called Canadian Tire in the morning and they said bring it in and we will get it done. So we waited 5 hours till our appointment, dropped the truck off and continued our day. We received a call from the mechanic 3 hours later saying that they could no longer do the job because their vehicle hoist was not working, and to come get our truck. This job is 100% possible with a floor jack I argued . But they said the mechanic would not do the job with a floor jack. This is a pathetic attempt by your Canadian tire mechanics. I myself could have done this job on this day, but made the simple mistake of trusting an official mechanic shop. Now it's off to the bush with fucked u-joints. Thanks guys. Canadian Tire Smithers. You guys are pathetic.

Canadian tire probably has the worst customer service I've ever experienced, Back in 2013 I purchased two tire at a Canadian tire store out of my city, these tires are supposed to come with a 5 year warranty and every cdn tire store are supposed to have a centralized system able to pull up transactions for at least 5 years back. So I went to the cdn tire in my city Windsor on to report the bad tires, they were unable to pull my file hence telling me that I had to pay for another set of tires.
I was upset because why am I paying for your negligence? But I paid for new tires anyways, after they fixed my tires I could not find my rim covers, when I called to confront them the manager said he wasn't going to replace my rim cover. Now im beyond upset and don't know what to do I am never going to Canadian tire they have the worst customer service ever.

Crystal
from Saskatoon, SK
I was shopping for a gift. Thought I found what would be perfect(for a family with 6 children) the budget is a bit tight! Found the exactly what I wanted. Computer and customer service says they have only 1 in stock. So after waiting half an hour for the attendant to search for it only to come back empty handed I was not too happy. I go to customer service to ask if there is anything they can do to help where I am told I have to wait again to see a manager, another half an hour she finally shows up (with the WORST customer service I have ever encountered) and proceeded to tell me that it's just not there and she is willing to do nothing. bout i.

Kim Selinger
from Vancouver, BC
I saw your flyer and went to Canadian Tire to purchase some snowmobile mitts that were on sale. As usual, when we got to the store there were no mitts to be had. We asked the clerk who did not looked surprised that there was no stock in the store. He checked other stores and the only other place that had the mitts was the store in Surrey. This happens a lot when we shop Canadian Tire. We always have to go to another store. This time I am not going to another store because I am going to spend my money elsewhere. I am not going back to Canadian Tire unless I absolutely have to. You are going to end up like Zellers. They always putting sales on to get rid of stock only if they only have one or two items left. Zellers is slowly disappearing. I hope that does not happen to Canadian Tire?

David Fullman
from Toronto, ON
I was at a Canadian tire today at Young and Church. I spent just under $100.00. I park in your parking lot. But because I was just over a hour I had to pay $4.00 dollars ex parking. I was told you only get one free hour. I think that is not very good advertising. I did give the man my receipt from the shop as proof of purchases. I just think it's to bad that Canadian tire would treat there customers like that and you can expect more Canadian Tire complaints from me in the future if this does not change.

Jasmine Niemi
from Surrey, BC
I was at the store in Surrey, B.C. around noon on Friday October 10th purchasing a few small items for a contractor I had waiting at my home to complete a project. I went to the self serve and as I was going to pay, mt twenty dollar bill must have got caught on something and ripped on the corner. The attendant told me that the machine would not accept that bill and I'd have to use another. As I had no other bill I asked if she could just ask a cashier to exchange it for me so that I could just pay for the items that were already scanned. She went away and came back with another lady who informed me that they would not accept that bill. It was only the corner of the bill that was torn, no serial numbers affected, the tear fit perfectly in place with the other part of the bill and I had both parts which was torn in front of the attendants eyes as I was scanning.
I then told her that I had worked in a bank and it was legal tender and asked to speak to someone higher up. By this time a crowd was gathering and she came back with some guy (didn't even resemble a store manager) and told me they would not accept the bill and I'd have to pay with credit if I had no other cash!! I then asked if he could give me a piece of tape so I could attach the two pieces or if he could at least staple it together for me so that I wouldn't lose the two pieces which he refused to do and handed it back to me.
I have never been so humiliated in my life - the "customer service" goes beyond words. The young man involved in this incident should have been immediately fired (and would have been by most institutions) My husband and a few of my neighbours were devout customers but along with myself, will never shop there again.
I am telling everyone I know about this incident and they are appalled (even the people in the line up at the time). No wonder Canadian Tire is getting a bad reputation in our area.

Brian Rupert
from Atikokan, ON
I purchased a cordless Power Exchange 18v drill a number of years ago from your Kenora Store. The batteries (2) in this drill recently would not hold a charge. There is absolutely nothing wrong with the drill nor its charger. I hoped to replace the batteries 54-3102-2 or 54-3100-6 but soon realized they have been discontinued. This is the second drill I have purchased from CTC where there batteries have been discontinued. I am a regular customer at the Kenora store. I paid a significant amount of money for the 18v drill and now it is useless. I do not this is fair practice by your store. Clearly this bodes well for your profits to discontinue batteries so the consumer is required to buy another drill and batteries. It would seem you will likely discontinue batteries of your newest/latest drills to have the consumer buy yet another drill.
I am retired living on a fixed income and do various wood working projects for my family and to purchase another drill is another cost I am not prepared for. Please advise if there is anything you can do.

Robichaud
from Newmarket, ON
While being made to wait for more than one hour for a simple tire repair, I had the need to use the washroom. I was shocked to see that the faucets that had been broken at least a month ago, had still not been fixed. After washing my hands, I tried to use the air powered hand dryer that was not working a month ago, still wasn't repaired either. This is unacceptable for a company the size of CTC.
Then came the biggest shock...the bill for the tire repair (was told it was a small nail). Cost: $44.75. No this is not a typing error...$44.75 for a job that should normally take no longer than 30 minutes. We use this store because it's closest to us here in Newmarket. But, after this experience, I will never shop at this store again. I will shop at a store that cares about it's customers. I am also seriously considering cancelling both my Option Mastercards, which I use on a daily basis.

J Hadley
from Toronto, ON
Yesterday my 14 year old son went into our local Canadian Tire with his friends. We live in Lindsay ON. He walked from school so he was wearing his backpack. Upon leaving the store the beeper went off as he was walking through and he was of course called back for the situation to be looked into. I get that when you see a group of teenagers you assume they are all up to no good and the worst is always assumed however I am a parent that has taught my child respect and right from wrong and am so appalled at how the cashier and employees handled the situation!!!! I'm actually livid!! The girl was on the first cash in the early afternoon and actually had the nerve to say " alright what did you steal??"
Are you kidding me?? I'm sure you see shoplifters all the time but don't you ever assume someone has stolen something until you look into it and have proof that they have!! Nice way to ensure out teenagers who are our next generation are taught how to treat others and act in society today when the kid is assumed to be guilty before he's even given a chance to prove he's done nothing wrong!! He had school binders and school supplies and a lunchbag in his back pack... Don't even ask me what would make it beep because I still have no clue but I am angry at the ignorance of your companies employee taking this outrageous approach!! I'm almost so mad that I want an apology given to my child since I'm pretty sure in Canada everyone is innocent until proven guilty...
Apparently not at the Lindsay Canadian Tire though!! Never mind that though because a person as rude as that isn't worth my time or anyone that is associated with my family!! Here's an idea.. Maybe educate your employees to handle given situations proper... Not with ignorance!! Oh and funny thing is... My child attends the local high school that is close and many of his friends work at this store... And according to them... This exact security beeper goes off all of the time.. Easily and is over sensitive!!! Unreal is all I have to say!!

Sam Roodi
from London, ON
On July 4th, 2015, I took my VW Jetta (2011) to Canadian Tire Auto Services at 1875 Hyde Park Road, London, ON N6H 0A3, and asked for oil change. A few days after the oil change, my wife and I noticed an oil leak that covered a large part of our garage. We took our car to the dealership and they said the mechanic who changed the oil did not seal the oil plug properly so they had to fix the problem and in the process lost the oil and had to change the oil again. But we took pictures of the oil leak from underneath the car which clearly shows the plug is leaking and we also have pictures of the oil leak on our driveway and garage. We took the pictures and our complaint to the manager (Simone Crowley, Auto Service Manager, Tel: 519-660-8473). She consulted a few people and talked to the dealership about the problem and called us and said she is going to offer us a half price oil change for the lousy job her mechanics did at Canadian Tire. I told her I want a refund for the oil change and did not accept her offer of half price oil change as I have lost my trust completely and will never take my car to Canadian Tire for oil change. I would like to talk to your managers at the department that deals with complaints such as this.

Cheryl cole
from St. John's, NL
I purchased a maximum 12 inch mitre saw for my husband for christmas, he did not go to use it until a few weeks ago, he then discovered that the locking device on the underbelly of the saw was broken, he returned the unused saw to the St. John's location where it was purchased with the receipt and was promptly told that the saw could not be returned because it was past thirty days. The manger told him to take it to scope for warranty work. He then took it there only to be told they don't do the work. He returned to canadian tire and then was told to take it to hiscocks.
He then took it there only to be told it could not be fixed and he would put in a recommendation for a new saw and that it would stake a while and to phone back every week. In a generation where christmas tools can be purchased in various different stores, canadian tire did little to keep a customer happy and satisfied. I will from now on purchase my husbands gifts in stores with better customer service skills. My husband is still without his saw and I am without any faith in you.d

Troy Prentice
from Ottawa, ON
Went to but the Magellan RoadMate RV5365T-LMB that was advertised in the local flyer (CT # 35-4036) only to find out that it has been replaced with Magellan RoadMate 5375T-LMB. I wanted the features that the Magellan RoadMate RV5365T-LMB comes with. Its replacement doesnt have the same features .I went to both stores in town and revived no satisfactory answer ."Its a corporate problem not ours " was the answer I received.

Rahim Khan
from Montreal, QC
I bought an Audi a4 2002 front brake disk April 2nd 2015. When the sales guy brought two boxes and put on the counter both boxes were open. So one box he taped in front of me and second was left. I did not mind and took both boxes paid at the cash and came home was around 5:00pm. The next afternoon when I went outside to change the brake disc for my car, I prepared all tools and was taking discs from my car when I noticed the disc is old. I opened another box, the one taped in front of me is new.
I was surprised and went back to Canadian tire. They did not agree and said we did not give me and old one. I told them to check your camera but they did not agree. Unfortunately, I called police and waited for two hours for them to come. They made a claim for me and said to call civil court and file a claim but before that send them a 10 days legal notice but still I am looking for justice from Canadian tire if you check your camera and find out where is the mistake so it will be good for both of us. Otherwise I am going to civil court because I have proof. No matter how big a company Canadian tire is, humans make mistakes and that i will prove at the court. They did insult me which I will not forget ever.

Andrew
from Collingwood, ON
I have been in the store many times and the last few times I've gotten nothing but attitude from the cashier. The price on the shelf says one thing, and she says another. When I tell her what the shelf says I am always met with attitude.."it doesn't matter what the shelf says only what I say."
First time I let it go. Second time she must have remembered me and rolled her eyes. To top it all off. I heard her say to another girl when I walked out this time without buying anything how much she hated stupid customers.. I WILL NOT BE BACK!!!! I've heard them call her Tyler or Taylor I'm not sure

brian marwick
from Toronto, ON
I missed 2 payments on my card due to being out of the town. When I got back, I paid 7 thousand off in 5 weeks and over paid by 6 dollars. It's been 5 months and have not gotten my 6 bucks back. In that 5 months, I bought anther 8 thousand worth of good at that store. You sure want your money but when it comes to giving money you owe back, it's like pulling teeth. It would be nice to reinstate my card with a low credit but no loyalty.

Melissa St James
from Ottawa, ON
I dropped off my car last night at the Canadian tire on Blvd Maloney in Gatineau on April 28, 2015 at about 5:20pm to have my tires changed from winter to summer. A simple task you would think...boy was I wrong. I received a voicemail shortly after 7:30 that my car was ready to be picked up. My husband and friend went in a separate car to go pick it up. At about 8:09 pm the auto centre called me back stating they couldn't remove the tires because they had no idea where the tool was to remove the lug nuts..I said it was the glove compartment and asked if they even looked. I also asked why they would call me to tell me the car was ready when it wasn't, he was rude to me and said it was miscommunication.
My husband got there, and it took him two seconds to find the tool. He waited 30 mins and as they were putting my winter tires back into the trunk, he and his friend witnessed the mechanic slam my trunk door harshly 3 or 4 times. My husband slammed on the window to the garage pretty much with the expression of what the F are you doing!? The mechanic ignoring him, continued to slam the door and then proceeded to take a screw driver to the lock forcing it.
When he was confronted he said there was no problem with the trunk and when my husband asked for a discount they refused and said you either pay or you do not get the car back. So we were forced to pay. When he was leaving the garage the door light was on, and upon expectation the back door would not close. So when my husband returned they were once again rude and confrontational, stating pretty much it was our fault. The manager came out, we did not receive an apology, he merely signed the receipt and told us to bring the car back to get it fixed (again taking time out of lives for their incompetence).
I outright refuse to bring back my car there and now I have to bring my car to the dealership for this issue. I really do not understand how I bring my car in to have a SIMPLE tire change and I walk away with a broken trunk lock and possible sensor because of these idiots. I will be lodging a complaint directly with the head office and they will not be getting another dime from me.

I purchased a master craft welder for my last yr in august, used 2x then stored for winter. Last week went to use and after several tries to get power attached a meter to discover no power was generating . so i searched for days to locate the receipt with no success. i then proceeded to contact every local Canadian tire to ask for help repairing the item, i was told no because i have no receipt they also told me i was eligible for a exchange as it was under a 1yr exchange warranty if i had a receipt. OK I know i messed up i lost the receipt so now i am basically out so much money on a item i deemed to be reliable and backed up by Canadian tire. I want a repair i don't want a new one as i know i messed up losing the receipt. seems unfair as obviously its your brand not like i picked it up at Walmart. Every location basically stated i am a liar because i don't have a receipt , thanks for you awesome costumer service and concern. I will never buy anything from there knowing if i accidentally lose my receipt i am a idiot in your eyes.

Several months ago, I was looking for plan urn in Canadian Tire. I called a few stores. They told me the specific store where I could buy the 2 plan urns. I drove to the store, they couldn't find any. Canadian Tire rep. looked in the computer and said that they have many this kind of plant urns in the city located about 1 hour from my place. They said they had 16 there.
We decided to drive there and to our surprise they had only 1. I got the 1 and I was able to find another one in different store. I didn't use the plants over the winter. Now, I wanted to use it, and they are both cracked. I called the store, sorry only exchanges. I called several stores....sorry no stock. So I can't exchange it because they don't have the stock and I can't return because 90 days already passed. This is so terrible. I want to return them and get my money back.

Store: 330 Coventry Road, Ottawa, ON K1K 4S3. I have been a customer of Canadian Tire Auto Service at Coventry Road in Ottawa, ON for 5 years now. I have been storing my tires there as well, and go there twice a year to switch winter/summer tires. Last year, I dropped my car off at Canadian Tire at my appointed time, and when I returned two hours later, my car was still in the parking lot. When I talked to a customer service rep, they apologised and got the tires switched in 20 minutes. This was obviously an inconvenience, but was dealt by the CS reps. Last night (22nd of April, 2015), I had another appointment at 6. I had confirmed with the person on phone that my tires will be found and ready and that I wouldn't have to call back to make sure my tires were found and ready to be changed. I went in the store and talked to a person called Kervin. Kervin was quite patronizing from the time he opened his mouth. I don't know much about cars, and he asked me if I wanted some add on, and when I said I didn't know what they were, he sighed and explained them to me looking really frustrated. I ignored that, and asked him if he knew how long it would approximately take. He said it'll be done when it'll be done.
Me and my partner roamed the store with our 10 month old daughter for an hour. We came back to ask if there were any updates and Kervin said he'd take a look. He looked for our paperwork, peaked in the garage and said that the car is being worked on, it could be on a test drive, or being brought in, or being brought out, it's hard to know. He then said, and I quote, 'you should know that we are REALLY busy, and that we don't LIKE to keep cars here, as soon as your car is done, we WILL bring it out. We don't get any pleasure from holding on to cars'. I didn't say anything back and went towards the washroom, while he laughed at me, and made fun of me with a customer who was waiting for something. He told the customer how people think we like keeping cars, and how people don't understand that. I didn't say anything, but I think it's amazing that a person who works there didn't know where my car was. And I have never had Canadian tire take my car out for a test drive after a tire change?
Anyhow, another 40 minutes go by. At this point, we are at an hour and 40 minutes into our wait for our advance appointment tire change (tires that were on RIMS). My partner went to ask what was happening, and this time spoke to David. David told her that they were having a hard time finding our tires. He was very apologetic, asked how he could help. My partner just asked him to take our car off the garage (it was in the garage this entire time, Kervin just didn't bother finding out), as our daughter was pretty cranky by this time. David apologised and said he would do that. But then he came back in 5 minutes and said the tires were found after all and if we'd like that tire change. We said we did as they had taken off the winter tires anyways. David also gave a 25% discount, which was a nice gesture., but frankly doesn't change the fact that we were treated so poorly. It also doesn't change the fact that Kervin stood right there the entire time and didn't apologise to us to giving us incorrect information.
This has happened twice in a row now, and honestly, I expect to be patronized and treated poorly at the Canadian Tire Auto Service centre. Last night, however, was next level. Kervin was rude, patronising, and downright mean. He stood there the entire time while David was figuring things out for us, and never once apologised for his attitude. I can't take back this experience, and I would have done more if my daughter wasn't with us. But I will take my tires out, and will not bring my car back to Canadian Tire. Nobody deserves to be treated like this.

Helen Mackie
from Lion's Head, ON
Visited CTC Store #425 on April 19th for a tire repair. We were from out of town when tire pressure issue occurred. Passing through London, On. we decided to take it to a CTC store. Invoice # 20042500070509 was for the tire repair. MJ in the Auto Dept stated that the tire was leaking around the rim, so it was resealed and good to go. Less than 12hrs later, the tire was completely flat!
Needless to say, I was very unhappy after paying $33.89 for a problem I was told was rectified. I now have a flat tire. I have since got the tire fixed by a tire specialist, which states it was a puncture, and should have been caught by the person doing the previous repair immediately. What can be done about this incompetent work?

Arthur Waters
from Kamloops, BC
I went in for a diagnosis for chugging, hesitating engine. I was told that the diagnostic analysis came back with codes for "misfire". So, I asked what this meant for me in regards to solutions. I was told I needed to replace spark plugs, wires, ignition coil, and likely the timing belt. I told the front desk that I had JUST replaced the wires and plugs within 6 months and had the dealership replace the timing belt last year. I was then told it was probably the ignition coil. I decided to leave my car with the shop and investigate further with the dealership (Hyundai). They suggested it was NOT the ignition coil and, If anything, was probably something much more minor. The dealership tech advised I go with the wires and plugs.
I purchased the wires and plugs myself and asked that Canadian Tire install these parts. They did so to the tune of $250. I could NOT believe the outrageous charge for wires and plugs installation on a 2000 Hyundai Accent. This should have taken, 30 minutes - 45 minutes (If not incompetent). I voiced my disbelief in the rationale for the charge which was explained to me as reflective of a 2 hour rate.

I purchased a Yardworks leaf blower/vacuum from the Canadian Tire store at Upper Gage and Fennell, in Hamilton. I also purchased the paper yard waste bags, product number 60-3852-0 to go with the leaf blower. No where on Canadian Tire website or the box the bags came in was there any mention that I would have to buy a separate hose and clamps in order to attach the bags to the leaf blower, this information was printed on the individual bags, after I opened the box. I called the Yardworks customer service department who then put me thru to a company called "Sunrise" who informed me that yes I would have to buy the hose and clamps in order to attach the bags to the leaf blower, cost $27.00 plus tax. I told them no way and asked why Canadian Tire did NOT sell the hose and clamps in the store. Her answer, "you have to order it from us." I then went back to the store where I purchased the bags to return them and asked to speak to the manager. I was refused very rudely, but did finally get my money back for the bags. If Canadian Tire is going to sell this product then make it complete or at the very least advise customer what is needed!!!! Not a happy customer!!!!!

Paul kambulow
from Québec, QC
I bought battery last year here with a warranty but Canadian tire next finds false reasons not to warrant it.. The battery loses it charge.. They falsely insist that I spend a 1000 dollars first and replace the oil, spark plugs, wiring, ignition system etc as it might, note might be draining the battery.. they are too dumb to be expert mechanics as advertised clearly.. they thus want first hundreds of dollars for them learn how to fix my car, Pontiac Montana, so to find all the problems.. I also had an alarm ringing and I asked them to fix it.. but they could not find the problem, charged me to learn first how to fix it and all they did next is pulled out 2 fuses.. for $230 dollars? Pulling 2 fuses for that amount is absurd, ludicrous. Posted on the net next too.

Shari Faghihi
from Burlington, ON
I made appointment to take my car for oil change at 12 pm. At 1 pm still my car was parked outside and when I asked the manager S. when will my car oil change be done, very rudely she said, they are behind and she has asked another mechanic to take my car in a minute or two. At 1.06, I went to cancel and make another appointment as I was there at 11.40 am and the cashier said they are taking it in right now and I agreed to wait. Then at 1.22 pm my car was parked outside and I was surprised and asked the cashier if my car was done and she looked and got the papers from inside and said yes and I saw most of the things were written ok, ok, ok which for a fact I knew my head light, high beam, one did not work and he had said it was ok and it proved to me that he did not do a good job and did not do the service that they charged me about $70 for synthetic oil change and now I want to complain. It was at Store #412 at 2070 Appleby Line Burlington. Last time they did a good job but this time I do not trust the oil change.

Jeff Wilson
from Toronto, ON
Back in 2014 I purchased a eleminantor battery, I think in November and because I moved couldn't find receipt and some missed filled info at your store they said nothing they could do, I was in a pinch I just bought new somewhere else. After calling 4 different Canadian tires in my area. I for 1 will never step foot in 1 of these stores again. They battery had 4 year warranty and was manufactured in march of 2013 sound like it should warranty to me I guess no real customer service hear. I guess it napa for me from now on!

Today I went to plaza cote des neiges canadian tire and purchased $91 through canadian tire option credit card asked the counter lady to remade my points with the bill. I saw she did only $4.63 where I have $40.63. I gently ask her how much you deduct then she reply in rudely "can you read it, it is written here". I was that surprised to protes. I just told her that I have $40. She says "I don't no system says that you have $4.63". Again I said in confidence that I have $40.63 then she said "I have to cencel the order and do it again to check do I want that" and i said yes and I was right because I saw her to type only $4.63. She didn't sorry also.
The lady was too rude all togather and I was too surprised with this type of behavior. In this branch I find this lady don't like my brown skin as she is brown. The point is I am a customer I need a smile with good customer service. But got rude attitude which surprised me and hurt my feelings for canadian tire. I didn't complain to the manager why she is behaving like that. Even I didn't ask that lay why she is rude. I was so surprised. Now I'm thinking avoiding that store or even canadian tire and tell everyone beaware of their customer service.

Canadian Tire
from Ottawa, ON
I would like you to investigate what happened to all the CD's that were in my car (roughly 35 of them) there were 6 in the cd player which requires a key to remove them and it is a slow player and it requires time to remove them all, i had a case full of approximately 30 cd's in it and I had about 5 in the slots. I cleaned the car one week prior to bringing the car in for servicing as I was getting ready for our trip to St. Catharines, Ontario. We did not notice the missing cd's until we were at a location where the radio add good reception. My husband then noticed that all his cd's were missing he was pretty upset about it.
We brought our GM Equinox for servicing on December 12th at the Ogilvie location in Ottawa and on December 15th I had to bring the car back for tire replacement and I took the car to the Canadian Tire on Innes Road in Orleans as it was closer for me to bring it there. At both time the car was left for someone to repair it, they had the key at all times. We would like some answers to our missing Cd's, I had to purchase some new ones (5 of them cost me $70), so loosing all those 35 or so cd's is very upsetting. We are thinking of filing a police report about this theft. I hope we can find a resolution for this incident. With that in mind we will never bring on of our cars for servicing at another Canadian Tire.

I would like to complain about trying to reach the West End Store, I called on and off for 2 hours and all that happened is that it rang and rang and rang. You have no idea how frustrating it was to not be able to reach anyone from that store. I wanted to buy 2 items from that store but since no one was available I have gone else where. I am so disappointed in the customer service, please fix this problem so no one else has to go through the same thing.

I went to Canadian Tire to duplicate the key of my door yesterday, but the new key was too thick and it did not work well. Then, I went to the key maker in Canadian Tire again this morning, the key maker still made a wrong key to me, and refused to repair it. Such time consuming event happens several times, and the attitude of the market staff is extremely poor.

Well, the staff at the Angrignon store (Canadian Tire Lasalle #230, 2221 boul.Angrignon, Lasalle QC) was rude and extremely unfriendly as always. I went with a couple of items and two coupons to the cash and, once I paid for the first item, I gently asked the cashier to pass the second one. Note that on the back of the coupon was not stated "one transaction per day", only one coupon per transaction per person. She refused. I asked again and pointed out at the fine prints.
She refused again and called the manager. She could not even read English and told me that in French it was written "par jour" (per day). Well, it was, but I insisted on the English version. The manager came right away. (This is very unusual, because I've had problems with this store other times and had to wait for the manager for a while). The manager bluntly told me to leave the second item and leave store because he was not happy that I was trying to use two coupons. I did not want to escalate the conflict and said, "OK, fine…", and left the store.
Then I re-entered the store thinking of going through another cash. Then my wife arrived, and I when I was telling her the story a security guard approached us and told to both of us to leave the store because we were not allowed to "split the purchase" and escorted us out! Can you believe it.  It means the manager called the security while I was talking to him, the the security tracked me for no reason. Never ever I'll go to this store and tomorrow I'm filing a complaint.

I went to have my tires installed at a Canadian tire in Quebec, Longueuil. The technician started undoing my lock nuts, he took out one, then on the second he noticed it was tight and decided to use a 3 foot bar to unscrew it, didn't put the lock nut socket in correctly and broke it. Now almost impossible to take the lock nuts out, so they sent me to the last mechanic saying that it's his fault cause he screwed them too tight. They broke it, there technician should not have used a pry bar without asking me first. I wen't back the next day to see the director and he told me that the socket was probably already broken and he brushed me off. I filed a complaint at the head office, after 2 weeks still no news.

I started working at canadian tire in vegreville ab, when i started i made it clear that i have to answer my phone because of medical i have been witing for dr.app and my daughter has eplispy and my dad has brain damage so i have to answer my phone so thats what i did today, so the manager demanded my phone i told her no, she told the boss john upstairs, i get called up stairs and he started with a very intimadating attitude and voise and sais to me "who do i think i am, so i tried to explain to him about the medical situation i have he said to me to get rid of my combative attitude and that he does not care about any medicale situation.
To change my attitude or walk so i walked feeling very upset to the point i walked out shaking so im laying this complaint in hopes that something will be done about this because no one should be intimiadated at work.

June 20, 2011 we wanted to purchase a 10'x10′ garden shed from Canadian Tire Prince George.We asked the sales associate if they had an example or a display model up so we could see for ourselves if the shed would work for us and see how the construction or quality was as well. The sales associate told us they did NOT have that shed on display for us to see.So we went with his word that it was a good shed and that we should not have any problems with it. So we proceeded to purchase the shed and take it home to assemble it. The next day we started by opening the box that had the #1 on it, there was 4 box's in total, to try and locate the instructions.
We finally found them in box #4 and started to read them. When we where done reading we found that the shed would not support the kind of snow load we get here in Prince George. We put all the piece's back in their box's and because the box's where stapled we had to tape the corners together to hold the shed parts in the box's. We then brought the shed back to the store and we where honest to tell them that we could not fit one piece back in the one box and they told us we actually did pretty good putting it all back in the right box's. Then because of the price of it at least that is what we assume, the manager was called , he told us that because we opened the box's we do NOT get our money refunded back to us.
He also made the comment that he would have to sell it at reduced price and that whatever they sell it for that would be our refund. So today July22, 2011 we decided to see the manager to inquire what was going on because he made no attempt to keep in touch with us since June22, 2011 and that we received our Visa statement and there was still no credit. He was called behind closed doors and we where told that they where unable to reach him and to go home and he will give us a call.We also discovered that the shed was put up as their display model. We where under the impression that it would stay in their box's to be sold.
Now the shed that we returned is not in it's original new condition and now we noticed it is damaged due to weather and people. how is it supposed to be sold? This is not how we gave the shed back to them. It was in it's original packaging and in it's original condition and we returned it within 90 days with our receipt. So how is it possible that they take the shed and NOT give us ANY of our money back!? Is that legal what they are doing?

I spent $1132.49 to have my van repaired in London. I called the shop to tell them my address is wrong, my postal code is wrong, my telephone number is wrong and why am I charged for 5.20 hours of labour when I was there just under 4 hours. This is double charging. I have been overcharged approximately $100. The shop said it is alright. Is this the way Canadian Tire treats all their customers? It is very inappropriate to overcharge. If I don't get any satisfaction from your complaint office, I will carry this further. We pay our bill on time and expect good customer service. Is this how you treat a great customer? Waiting for your reply. Also our bill is time stamped at approx. 4 hours labour.

My wife purchased a Solar Garden Light from the Canadian Tire store in Dryden, ON on February 24, 2011, with the intention to use it after spring arrived and the snow was gone. She removed it from the box and it would not take a charge. She tried new batteries, and it still would not work. We took it back to the store, with a copy of the credit card statement showing the purchase. The original receipt being thermal paper faded and could not be read. She wanted to trade it for one that worked. The "customer service associate" (a term that did not appropriately describe this person's (Jocelyne) attitude) denied that she ever purchased the product at their store.
Essentially called called her a liar. Needless to say, a vicious argument followed and the "on duty" manager's (Gary) attitude was no better. We left without a product that worked or a refund. Our advice is to avoid the Canadian Tire Store in Dryden, Ontario. Not one single cent of our money will ever be spent at this store with such deplorable service and anti-social employees.

I understand now why Canadian Tire is called Crappy Tire. The Service Department at this Canadian Tire is crap. The customer service from the bottom right up to the manager, Ken is crap! I took my Ford Explorer in to have the Power Steering Pump replaced because my truck was making a squealing noise. I even brought the part in. The service advisor agreed that it was probably the power steering pump making the noise. When my husband picked the truck it was still squealing. He was livid. Their excuse was, get this – "We did exactly what you said sir! We replaced the power steering pump."
I guess if we told them to jump off a bridge, they would do that too. We did find a really good local mechanic in Ranchlands. They fixed the squealing noise which was just a belt tensioner and a pulley that needed to be replaced. It cost a $150 less than Crappy Tire charged to not even fix the problem. I wouldn't suggest this Crappy Tire to my worst enemy. The staff is verbally abusive and very unprofessional.

I went to Canadian tire and inquired about purchase of 4 rims and these tires mounted and balanced. The clerk said that there were plenty of rims in stock, but the tires would take 2 weeks to arrive. Two weeks later back at Canadian tire more delays, now they were on back order! I come back a month later, and now they won't sell them to me because they aren't "speed rated". I suppose if this Canadian tire was located anywhere near the Autobahn I could maybe understand, as it stands I learned my lesson again about NOT shopping at Canadian tire ever again!!!

Crappy Tire is a complete Rip Off. From extra fees, to poor installation, to rude management, I don't even want to think about it again. Again, I can't really put the entire experience into words. Worst experience ever and I am a proud Canadian and literally shopped at Canadian Tire on a weekly basis, stopping on the way home from work to pick up paint or car supplies. I WILL NEVER SHOP AT CANADIAN TIRE AGAIN. There is nothing at Crappy Tire you can't get anywhere else. By the way this happened in Milton, Ontario at the Steeles and James Snow location. You will recognize the service manager. Just look for a fat Al Borlan!

The floor staff person help at the Stouffville branch ignored the order of customers waiting and did NOT pay any attention or listen to this fact. I left and I will buy ELSEWHERE.

Anonymous
from Calgary, AB
My sister and Brother-in-law, received a new Ford Escape from his parents, and from Sask! They took this into Canadian Tire to have an outta province inspection done on the Escape that they had just received. Well Canadian Tire did the "inspection" and told my sister that they have 2700 dollars in repairs that needed to be done. They told them that their muffler was all messed up and that they would have to take it to a muffler place. So they spent the money and took it to the Muffler place. The muffler place told them that there was absolutely nothing wrong with the exhaust and or muffler!!! So my sister called Canadian Tire back and spoke with the Manager of the Auto parts servicing, and told him what they had found out. The Manager said nope i trust my guys work and hung up. My sister felt like a complete idiot after speaking with this so called "manager". So then they decided to take it somewhere else. And they did the out of province inspection for them, and brought along the invoice that Canadian Tire had provided them. This other place told them that they did not even write down the VPN correctly. So this other location did the out of province inspection for them and any corrections that needed to be made for $500 dollars!!!!!!!! Thats like 2000 dollars less than what CT had quoted!!!
So my sister called CT customer Service and told them what had happened....only to be told that it happened to long ago and that they trust the work that is being done!!!!!!!!!!!!!!!!!!!! They RIPPED off my sister!!!!!!!!!!!!!! Completely! I cannot believe that this is the type of "customer Service" that they provide!

Robbie Thompson
from Charlottetown, PE
To whom this may concern ..Three years ago I took a pair of brake pads without paying which I take full responsibility.. When confronted I returned the part and paid restitution...At the time my marriage was a shambles as I was depressed and wasn't working ..I hit rock bottom ..I decided to change my life so I upgraded my education an got a gov job working with disabled adults . My wife and kids are proud of me . I will never let them down again..The LPO officer said I was banned for 1 year but asked me to leave entering a few weeks ago .. I reached out to Cameron Beach of Charlottetown,P.e .. He will not return my calls ..I also talked with Ian Cox and he asked me to write to Cameron but I heard nothing..I really hoped for a 2nd chance .. Is this a lost cause for me ? Thanks for listening ...Sincerely Robbie .... Robbie Thompson , Charlottetown, P.e , email , robcindy69@hotmail.com

Jagmeet Kaur
from Surrey, BC
Bought a microwave on May04 for $129.06 and because of some reason o went back to return the item back on May28th at customer service desk and the lady helped named Rupinder as best as i remember but not quit sure, told me that she can't do the refund eventually i asked why so?! She never explained and did refund of $124. Microwave was never used but just opened the box! Still wondering what did she has done?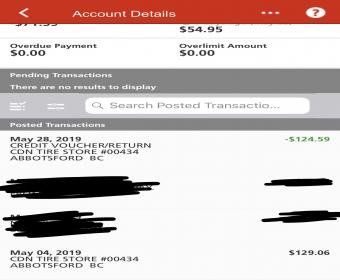 I bought a wood chipper shedder from your company on May 11 2019 and its been a nightmare from day one. The machine will not chip branches up properly, it stalls on one or 2 inch branches. Its been a problem not put together properly and I demand a new machine and you take this lemon back. please contact myself at 807-738-7800

Jason dipietro
from Toronto, ON
I bought a dura max shed 10x8 on sale for $844 and then paid install and delivery on april.25 it was set for may 8th to get done install calls me says he on way i said you have to go get shed cause i pay delivery he said i do not deliver call quick contractors they give me the run around for a week about we put an investagation in to were your shed is in other words means they cant find it i got mad and call canadian tire upper jasmes in hamilton got manager on phone she was great they come today finally to put it together and it missing 3 pieces it is just 1 thing after the other with problems with you guys now shed is half up and good knows hiw long i have to wait for the parts now your stores are nothing but bullshit and wasting peoples time i will make sure all my friends know never to shop canadain tire as i am so feed up almost 5 weeks a.run around to get my shed put up and delivered to my house bullshit just give my a straight answer not a run around never ever shopping canadian tire again

On May 16/2019 I bought a Canvas Conversation patio set and I received it the next day. When I was looking at the boxes , they were all opened and inside the boxes some of the plastics that were covering the cushions were torn, the screws were out of the package and in another little bag tied with a string. I asked the delivery person why were the boxes opened and he replied that the store opened the boxes to check if everything was inside .I assumed that this patio set was already once returned to the store. I decided to call Canadian Tire to explain , but there was no customer service,I tried several times. My husband and I then went to Canadian Tire and explained that I was not satisfied. They said that they would deliver us another one May 20 or May 21 and take the other one back , ... we agreed. By May 22 I still did not receive the new patio set . Again tried calling the store again and again..... could not get any service, transferred all over , the voicemail was full , the manger not there , telling me that the manger would call me the next day and he never did . Finally we received the brand new patio set May 23. All this could have been avoided with just one phone call to customer service. The employees need to be trained better. With all this said unfortunately will will not be returning to Canadian Tire again and I will definitely NOT recommend to anyone. My kids bought houses and needed patio sets and because of the bad experience that I had to deal with, they will go elsewhere.

Syed Yousuf
from Toronto, ON
I am a IT consultant works for Telecom Company, time is very important thing for me. I had a completely flat tire yesterday (Tuesday), and as usual I went to Canadian Tire (10031 Mclaughlin Rd) to get the new tire. Representative, I think his name is Milan attended me and I have asked him to check to see whether the same tire got damaged which I bought in 2017 because it is still under warranty, Milan came along with me to check the Tire and confirmed that the tire which got damaged not under warranty and it needs replacement. We came back together onto store and I have asked him to order the new Tire for me under decent price. He ordered me a new Tire for $182.99 with discounted price, and told me that Tire will be in next day and someone will give me a call when is all good to go. This afternoon I had a call saying Tire has been arrived and I can drop in at anytime. I went to store to change the tire and the same guy (Milan) attended me again and completed all the paperwork and took the car keys from me and told me that my car will be ready in an hour.
I was waiting in the lounge room, Milan came to me and said that he has ordered the wrong Tire, I was shocked, how can anyone does that? He came along with me to check the Tires and he even checked the tire which I bought in back 2017. I spoke to his manager Robin and explained the situation, he just said all they can do is refund the money and I have to order the new Tire and come back again tomorrow to get it replaced. I took the day off from work today to sort out my car, and again I have to go through the same process again.
Really really disappointed with the service, I will think twice before buying any of your stuffs again, might just never take your service again.
Thanks for all the stress Canadian Tire :(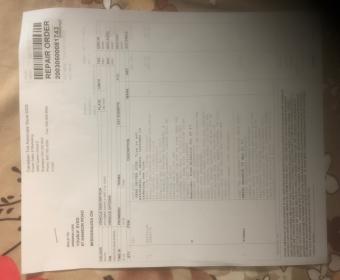 I received a $30.00 promo card when I spent over $150.00 at your Sylvan Lake Store on April 25, 2019. At the same time the cashier also enrolled me in your rewards program and gave me a triangle card. The promo card was put in with the triangle card in a folder. I never looked at it until today May 07, 2019 when I went to this store to make a purchase with the card. I was surprised to learn that it had an expiry date of May 05, 2019. The cashier had never mentioned that the card had an expiry date and as gift cards are not allowed an expiry I assumed that I could use the card at my leasure.
I explained the situation to the woman at customer service. She was very assertive with a too bad for you type of attitude. I asked if maybe a manager would be able to help me. The manager came and was open to trying to help me by calling the GM. All the while he was on the phone the customer service rep kept on talking to him saying it is a promo card it has expired. She was just not very understanding and not open to helping in anyway. The manager explained that there was nothing he could do as the card had expired. I said ok I do understand but I want to make a suggestion that at your staff meetings when you have promotions going on that it would be a good idea to insist that your cashiers let the customers know about the expiry. As I was trying to talk with the manager the customer service rep kept interjecting her opinion. I finally had to explain to her that I was speaking with the manager and not her. She was not very customer friendly while chewing on her gum and insisting on getting her point across.
So now I have two suggestions for your company. Training you customer service reps that once a manager is on the scene he/she is the one that should be dealing with the customer and the rep should return to her duties rather than leaving other customers wait while she expresses her opinion and that all cashier should be informed of the importance of telling customers about expirey dates.
Thank you for taking the time to read this email and any remedies you may have.

Jagjit Sehdev
from Brampton, ON
My car 2004 Grand Prix was towed by Canadian tire roadside size assistance to Canadian tire ,499 Main Street south on May 3rd 2019 for Repair due to one of the one of the brake line was ruptured ,brake line fluid was leaking and it was not in drive able condition.
Car was examined by one of the mechanic and he determined and was adamant he will loose his license because he sees a rust spots on the other line as well and other brake parts as well to be replaced . Just because he was not interested in replacing line he created a repair order as fast as he could of $3032. Even myself is an Aerospace Engineer i saw in the the facility resources were very minimum and not competent to handle that kind of repair. Mechanic didn't even put a brake line fluid in the reservoir to test the leak even i did it at home to see the leak. So then i called the Canadian Tire Roadside Assistance to be towed back to my residence. Even though i was a member he said i will be charged by $65 +Tax. Good experience though .
So i ended up paying to Canadian Tire Total: 62.15 + 73...= $135.00 .

Charlene
from Newmarket, ON
I went to get my tires switched from winters to summers at the Newmarket location.
I made an appointment for 2pm on a Monday and had me waiting for 2 hours as still had not gotten to my car.
I had to leave to get my children from school, so my car tires did not get done.
What is the point of appointment bookings if still making the customer wait for that long.
The representative was also very rude and inconsiderate.
Worst customer service ever. Will not be going back.

2 weeks ago I was driving to Sarnia to visit my Mom. I was driving from Brantford to Sarnia. As I was approaching Sarnia in the rental car my right tire was loosing air. I was very nervous but managed to get to Sarnia and filled the tire with air.
When I was leaving to drive back the tire was worse so I went to Canadian Tire on London Road, Sarnia Ont.
It was 4.50 and they were closing at 5,00. I wasn't sure how to get in so I tapped on the window. The young lady glanced looked away and pointed to a.door . As I came in I was already irked by the rudeness , the young lady did not really acknowledge me until I was literally standing in front of her and even that took time. I explained my situation and her answer was no we are closing. I again stressed to her that I had to drive back and needed a solution. Could they change the tire something. The answer was no and she suggested to me that I go in the store and buy a patch kit. I was rather shocked and again said to her so there is nothing you will do because you are closing in 10 minutes. I walked out and she actually said to me have a nice day really,,,, I went to a gas station and the attendant fixed the puncture in 5 minutes with the best service. It takes a lot for me to talk about customer service as I have been in the industry for over 45 yrs. I would not have any customers if I acted like your employee. I was very disappointed in the NO customer service I did not get. I'm not sure if you care I just felt I should say something.

Terry Miller
from Stayner, ON
Me and my son took his 2007 Ford Edge to the Canadian Tire in Collingwood Ontario on Monday April 29 2019 for a summer tire changeover . Upon inspection, the service dept. told us that we needed a front steering linkage and this required a front end alignment. When work was completed, my son drove home. When driving to work on Thursday May 2 2019 my son could hear strange noises coming from the rear of his car. He knew a mechanic at his workplace who checked the car over and was shocked at what he found. The tire lugnuts on all 4 tires were all loose. The mechanic tightened and torqued the wheels. My son had been driving with these loose lugnuts for 3 days..A very bad situation certainly could have happened.
I will never do business with this store again. The mechanics, except for a couple are young and irresponsible.
Please comment on this matter. I do not feel that I owe Canadian Tire any money ($209.94) for this poor work.
Terry Miller

I went to the cashier and she had to own me 15 cents canadian tire money.didnt even ask me if i had the point card and she just closed her till and started to walk away. I said to her dont i get my ct money and shes like i dont got 15cents. But when i asked her again she only gave me 10cents and she had the 5cents in her till.. But she told me they dont give out anymore. And started to walk away again so i just lefted

First off went to pick up my new tires that i bought online Canadian Tires website, and when i got to the store a older man working decided to tell me i had to pay for the tires even though i already paid online with my CC. I told him i already paid but he insisted i didnt and was giving me attitude to the point i would of ripped him a new one. After settle the arguement i got my tires and left. Today i decide to call the same store after seeing canadian tire page saying walk in or book appointment to get tires change so i did. I call the same store i picked up my tires and was told they dont do appointments. Wtf are these workers on, im a very busy person and this is why i need to book an appointment. I cant sit in your store all day waiting for the one moment your store can change them. This is honestly unacceptable. As much as id like to get my tires installed at CT and starting to give up and give my business to another company who cares.

Canadian Tire triangle credit card and department, Recently I had to get a replacement card as there had been fraudulent use and charges on my card, at that time the lady was helpful, actually don't use my card regularly but, In Feb. I had to do an online course and also had to purchase security update on my computer , so I used the card , then when I got my statemen I realized there kept on being charges on my card so in March I called , they reversed them and said the only way was to re issue a new card. At that time she did not explain that the charges would be carried over , and I waited to see my next months statement. I have always paid more than my minimum sometimes paid over what I owed . so in April 10 I tried to renew my office 365 and my card did not work . I had received new card but had not activated it . I activated it online so I thought and proceeded to try and buy 365, however it still did not work I called the # for Canadian tire and they said the system was down and try online . I thought ok I've done that and I should be good to go . I only have a $300 limit . and the balance said $129.90 and when I had not received the statement Today . April 16th ( March' s Statement...) and said differently , and that it was due on the 16th . today . Yesterday when I called it said I had not made a payment since Nov. 2018 at that Time I had only used it 1 or2 times for small amount and had not used it till Feb. … and they said until the $129 was paid It would be blocked I tried to explain the situation and they did not help only restating policy, I tried to explain that I had contact with Canadian tire re the fraud . so not Like I did not communicate, and that I was waiting for the statement first . for the new card to see all was well as and charges had been removed . they didn't care so I went directly to a Canadian Tire Store to make Payment in Full for $130. and thinking with this day in computers it should be quick and almost immediate. however not the case the card would not today work and when I looked online the credit payment had not been applied , and when I spoke to someone again today I was told it will take 2-3 business days .. and yesterday I was not told that .

I have been like most Canadians doing business with Canadian tire, as a proud Canadian to support our Canadian business Unfortunately I was not happy with the experience of walking in buying a new tire, finding out that they will not put the tire on for you. They say due to policy, what happened to simply buying a tire and having them take your old tire off putting a new one on. This is friendly Canadian tire good service and be happy with the purchase and drive away. Why sale tires and call yourself Canadian tire if you can not offer the simple care free service of changing the tire. Recommendation change your name to "we sale tires see you later bud". This is the most unpleasant experience of having to go home take tire off and taking it there paying them for new tire $190.00 plus $24.99 shop charges and shop supplies $2.50 to put tire on rim roll it out go home and put the tire on yourself. How are you suppose to want to go back knowing every time you have to go through this. The staff member was excellent, but he has to follow policy which we respect, leading to writing this letter hoping for us poor Canadians to be heard, this is not the first time that I have complained about this same store, other time I stood in line for almost a hour just to get any kind of service, to give my money to your business to buy your tires. Something is seriously wrong here, I hope the board of Directors can look at changing policy or do something to simplify buying a new tire and changing it for you, with out all the red tape. I will in the time being look for other sources to buy my tires and a more stress free business transaction until things improve with "we sale tires see you later bud"!!!!

Apr.,5th 2019. Visited C.T. to have 4 new tires installed, young lady at the service desk was very knowledgeable and helped me select the new tires.
When work was complete, my car was delivered outside. Upon looking at the tires, and at first checking them, I thought they were the same old tires. Closer examination found that it was the Sealing Solution ( Rim to Tire sealant ) that had stained the side wall. Upon returning to the store, I was told that " we don't clean tires".
i said " Surely a new product should look its new, and a customer not have to ask for it to be clean " ? When I arrived home I called the Store Mgr, but got an assistant,( Travis ) who put me through to the service Mgr., ( Amire ?) the same individual who said ( " we don't clean tires" ) All it would have taken was a sorry and have the worker wash down the tires clean before installing them, and the solution dried in. I would not be writing to you except for the fact that I experienced a certain attitude, there was no sorry or have someone make the tires look as if they were a brand new product . Not a very good immage for C.T. customer relationship. Now I'll have to attempt to clean them, if possible. I have photos. How can I recommend C.T. service to my friends. Will I receive a satisfactory response ?

Lisa Boyle
from Delta, BC
Upon checking out I specifically asked the cashier which card to use to ensure I received Canadian Tire money. I had my VISA and Debit Card both available. She barked back that she doesn't decide how much money to give me the computer tells her. I repeated my request. Again she repeated her response. Finally I got thru to her and she said it didn't matter how I paid - the computer told her how much money to give me back. So I used my VISA. Her face dropped and she mumbled oh it didn't tell me how much to give you so she gave me 10 cents. I spent $42.36 before tax and 10 cents didn't seem correct. So I went over to the service counter. Immediately the girl said oh its your fault you used your VISA. I explained the situation and she cut me off saying that cashier was new. I kept my cool and said that it was fine that she was new, we were all new at one point. I told her I was just asking for the Canadian Tire money as compensation since I specifically asked which card to use to pay. She huffed and puffed and finally gave me a $1.00. She then took two second to speak to the cashier in line and that was it. Both girls were very young and I get that is who you hire part time. But my gosh, some training in customer complaints and resolution is needed. All the cashier had to say was this: "Oh I am new and am not sure but I would be pleased to go and check for you. Do you mind waiting a moment while I do so?". A perfectly acceptable response and we would not have had any of these issues. Training is always the first thing to be cut. But your store in Tsawwassen (Canoe Way) is in desperate need of some.
My receipt information for you: Purchase made on March 31 at 3:23 pm. Operator #33 Float: 001 Transaction #105

William Bell
from Scotsburn, NS
The ctc store in Antigonish n.s. Is a dis raise to your logo . If you go there you can be sure of a long wait at the checkout ,That being accepted ., them you don't know what you will be charged . Display showers a price then at the cash full price .l have been a support of your co for years, I was a employee in Toronto at distribution centre , alwalles very proud of ctc ,the owner of Antigonish told me when he took over it would be much better experience shopping there , but it is worse . I use your card for all my purchases for years .But no more l will not buy at this store ,or use your card ,.l know you don't care I an only one person , but you should hear what I hear when waiting to check you ! Good Buy CTC

A yes I was accused and kicked out of canadian tire for 2 years in moncton nb and there wasnt even product or any items on me that where stolen is there a way to get that lifted cause I do spend alot theet

On Feb 19/19 I took my 2008 Chev. express van into Canadian Tire west in Saskatoon to get a tire repaired, I had reinflated it and matched the pressure to the rt front tire. both valve caps removed in the process. I was contacted that the tire was not repairable and asked my direction. I told them to replace both front tires as I wanted a match for handling. I then went to the store and was advised that a sensor valve had been seized and broke when the valve cap was removed with plyers. I had just put it on with my fingers. I tried to explain that to the service manager who walked away from me, I was then told the overhead door had been dropped on my van damaging the rear corner of it on the right hand side. I looked at the damage and asked how it was possible for a falling door to cause 2 gouges running horizontal across the back of the van door after breaking the fiberglass corner piece, paint photo graphed by myself at the time shows the damage puseerd horizontally from right to left of the vehicle. The service manage told me he would give me the tires free and I could fix the van myself. I refused the offer, knowing the damage was more than the tire. I was then told by the manager to take the vehicle to Lazer autobody in Saskatoon and the store would pay for the repair. I took the van on the 20th to Lazer for an appraisal, which came out to 919.92. I took two copies from them one for myself and the other for Canadian Tire. I have also confirmed that Laze autobody also sent them a copy. I went to the service manager, Curtis and gave him a copy which he thought was too high I pointed out Lazer had given them a discount because of being a regular customer. He authorized the repair and I made an appointment for this morning Mar 11 to get the vehicle repaired. When I arrived at Lazer they said Curtis had not authorized the repair and called him. He denied sending me to them and said for me to take the vehicle to Funn autobody. I spoke to him on the phone and he called me a liar when I said I had been sent there by him. Lazer is not a company I had ever dealt with before as I have a friend that runs a body shop which he had refused. He further stated they had never dealt with Lazer in the past. The owner and bodyman at Lazer said they had done many jobs for Canadian tire. He basically called them liars too I proceeded to The Canadian tire store and asked to speak to him. I asked to have the store manager present which he refused. I repeated he had sent me to Lazer he again denied it he also denied calling lazer to arrange a loaner vehicle for me, which they confirmed. He began shouting at me that I would take it where he told me or it wouldn't get fixed. I wish to file a complaint regarding his abuse and conduct but mostly his lying. There is much more detail which I don't have room here for. The store manager arranged for the repairs to be made but I have had days of my time wasted. been lied too about the whole process. I expect to hear from your company in regards to this issue. I would have contacted the store owner direct but apparently that is impossible.

I have four Cooper Discover A/TW tires on my truck that after 2.5 years and 50,000km the rear tires are completely worn out and the front still have a year or two left. I called the local store to inquire about having two tires installed and was told to bring it in. I use the truck for plowing so I dropped the plow and headed over. I was told by the lady at the counter that they would have to install four tires as this was Canadian Tires policy, I explained I only needed two and didn't want to pay for four when the fronts were still good. She couldn't show me this policy in writing, so I called head office and they had not heard of this. Makes me wonder what would happen if I had one tire blow would they make me buy four? As a business owner in Sudbury who spends over $10,000 a year at these stores I will now have to reconsider where I shop if this is the type of service I get from this store. Very disappointed.

There was a basket of extension cords which had a sale display sign saying $36... So my husband and I grabbed one thinking, that's a great deal. Purchased it on 02/09/2019, went home, opened it, used it. Then on 02/16/2019 I took out my bill because I wanted to return another item. I noticed we were billed $59.98 for the extension cord!! When I went to Canadian Tire, I explained the situation and the manager told me that they cannot honour the price because the extension cord I got wasn't the one on sale. I explained that I got it right out of the bin with the sale price. She rudely told me that it was different and there isn't anything they can do. I asked if I could switch it to get the sale price but I don't have the packaging so her response was no. I expressed how based on the circumstances, that the item was in the sale basket, it's a mastercraft yellow 50' extension cord. The only difference was mine didn't come with a button to lock it, which is actually better. Please, I begged with her that $20 is a lot for me and based on the situation, that if someone put the wrong product in the basket, why would I be penalized for that, is completely unfair and as a dedicated customer I am very disappointed that they would not give me a $20 refund. I asked to speak to another manager and she said sure, so she call another one and on the phone, gave all the details (whispering while I was there watching her). So needless to say the other manager said no as well. NEVER in my time shopping at Canadian tire, have I been so disgusted with the way I was treated. For $20, I spent over 30 minutes pleading my case to which I was rudely turned away. I know that if I was at Home depot, they would NEVER treat me like that. They would have honoured the price based on my situation and circumstances. After all, it was mastercraft, a CANADIAN TIRE BRAND!! I can understand if it was 2 totally different products, but the only difference was a little button on the end that locked the cord together. UNBELIEVABLE!! This is my last attempt to ask that I be refunded for the mistake that was no fault of my own. I have provided the bill for your review. Keep in mind, I just bought a $1500 snow blower from you which I could have easily purchased elsewhere.

*Always advertised items not in stock. Many times wasted with trips to this store and "not in stock" on 1st day of flyer sale
(typical excuses, late delivery, shortage at warehouse, etc.)
* Never any assistance from staff
(hunting staff down, then sent to wrong aisle or ignored when obviously seeking items... wasted time in unhelpful store)
* Useless to call before going, most times NO ONE answers phone and if able to leave message, manager ignores the voice message!
* Don't bother buying here if there's question of returning (for refund, exchange or even a gift card) No flexible at all for customer. Lousy return with a receipt, absolutely NO allowances without, even though positively Cdn. Tire item.
***All in all, worse experiences with every visit! Will not return ever, will go further to a more compliant, amicable customer friendly outlet

J'ai acheté un matelas pneumatique WOOS Nro de série BWNTHO 7736S /2017/05/09 chez vous au printemps 2018 .
Après un usage raisonnable de week-end ce matelas réclame SIX Pièces collantes pour boucher des trous qui se trouvent tous dans les alvéoles et présentes des marques de faiblesse du matériau défectueux. Je dois ajouter, à votre attention, que j'ai acheté des matelas tel que celui,là de marque COLEMAN depuis vingt ans CHEZ VOUS , à votre succursale de St.Jérôme dont j'ai toujours été satisfait dans l'usage similaire c'est-à-dire trois fois par semaine.
Je dois ajouter que les personnes qui l'utilisaient pèsent chacune 48 et 58 kilos et sont octogénaire ? Vous pensez bien que nous ne sautons pas dessus du deuxième étage "pour le fun" ! Je m'attends à ce que vous fassiez le nécessaire auprès de la compagnie WOODS pour que ce malencontreux "citron" soit remplacé par un bon item semblable.
Je dois ajouter que je regrette beaucoup de ne plus trouver le nom de COLEMAN sur vos étagères ?
Bien sûre j'ai essayé en vain de trouver un bureau de plainte à la clientèle sur le site de WOODS SPORT.?
J'attends maintenant votre réponse et vous assure de ma fidèle clientèle...je n'en dirais pas autant de WOODS ! Jean-Pierre Lequéret
tél. 4502282170

Julia Mazur
from Theodore, SK
On Sept 21 2018 i was going to pick up steer manure I needed 8 bags so wanted to get a price before I would purchase I asked a employee the price (Leo he said $2.98 but than asked a another employee she confirmed on $2.98 the fella went to get them while I went to the checkout paid for 8 bags which than the employer delivered to my vehicle . When I got home I noticed I was charged $3.49 I am 82 years old and a 40 minute drive to Yorkton and could not return to the store till two weeks later . Before I went to customer service I asked an employee the price which he said $ 2.98, I than complained to customer service the lady in charge was very brief "Oh no these were not $2.98 for some time " She said I can bring them back. I had to get someone to remove them from my vehicle you don't want steer manure in your vehicle for two weeks the lady in charge was not friendly and I feel she could have refunded me I was told by three employee price $2.98. this is a late complaint but because of some health issues I prolonged this complaint. please look into this matter . julia mazur 306 563 6642

I have 2 complaints about 2 different CTC stores. 1) Chatham store - took my 2003 GMC Sierra in to have the serpentine belt replaced almost 1.5 ago, 2 months ago there was a loud squeaking under the hood. Took the truck in for an oil change (NOT AT CTC), and they found the old serpentine belt wedged inside under the engine. YOUR employees just left the old belt in there. I did not call the store, because there is no point, nothing every gets done. 2) Took our 2015 Sonata in to CTC in Blenheim for an oil change, pretty simple stuff. They tore my skid plate off and then told me it was damaged and they couldn't put it back on, took over one hour for an oil change. Didn't look at the sticker they gave me for the next oil change but it was 15,000 KM over what it should have been. Took the car in for another oil change at a different location, they CHECKED EVERYTHING and found that the skid plate had been torn away from the car, they were able to put it back with a lot of work, but it saved us over 300.00 because CTC said we needed a new one. The older gentleman that does the oil changes in Blenheim needs to retire, he has no clue about newer vehicles and instead of taking the bolts out of the skid plate he just ripped it off. I am beyond angered at your service in these two locations. We will never use your service department again. They are the most uncaring, uneducated so called mechanics that I have ever seen. I'm sure nothing will get done as we have complained to CTC in Chatham before, but nothing changes. I don't want anything but an apology and for you to finally educate your mechanics on the proper way of checking to make sure they know what they are doing. This could have been a very expensive oil change had another place would not have fixed the problem with the skid plat
John Mailhiot

Robert Miller
from Regina (Al Ritchie), SK
Was At Swift current yesterday, stopped at Canadian tire to see about an ice auger? received very good service from employee in the department! Stopped a bought a few more items. On the way out a gentlemen stopped me and told me I would get a discount on my purchase, turns out it was a credit card push!!! He followed and perstered me even after me telling him I was not interested! finally got fed up and gave him my info and signed up! Went to check out and lady told me I couldn't use my card because I gave this ass my number! I have only one crd and no other way to pay? AT the till this women and this man tried to embarrass me! bullied me and created a stir! I will not go into another Canadian tire store ever again! The 600 dollars

Bert Rieti
from Burlington, ON
I have never made a complaint to Canadian Tire as it has always been one of our favourite stores.
On 2018 November 29 at approx 8.00 pm, my wife and I attended Canadian Tire on Tecumseh Rd E in Windsor Ontario in order to purchase two different Bissell vacuum cleaners for Xmas gifts. We located an employee who was near the area (later learned to be Sabrina) who advised us she would attend and had us wait in that isle. We waited for approx 15 minutes and realized she was not returning therefore, we attended the service desk to request someone assist us and they paged an employee. After some time the same employee (Sabina) attended rather reluctantly and it appeared that we were bothering her. We remained polite throughout. We purchased one and let the matter rest.
Tonight, 2018 Dec 06, I returned with another family member to purchase another more expensive Vacuum that was on sale from $350.00 but could not locate one. A.young man approx 17 yrs was near the same isle as observed that we needed assistance. He was polite, helpful and called for an employee. The same employee who works that section (Sabina) attended the isle and I politely asked if she could assist me in locating one. She advised me to wait in the isle once more. Again it appeared as if she was annoyed at having to do so. Approx 15-20 min had passed and it was obvious that she was not returning. The same young man was still near the isle and I advised him that she had not returned. He looked surprised. He again called for an employee. After several minutes, the same employee (Sabina) attended with a very sour look on her face. When we realized it was the same employee with the same poor attitude, I refused to be helped by her and advised her that I would do it on my own since I waited 20 minutes for her again.. I subsequently - with difficulty, found the vacuum and purchased one. I located that same fine young man and thanked him repeatedly for his help. I also advised him what had transpired because I overheard Sabina bullying him and making excuses stating that we did not need her.
I am 57 yrs old and respect that stress can affect us all but, please recognize that the store was practically empty. I remain so offended by this woman that I have resorted to submitting a complaint like this. I understand that we all are taught to take a cool down period before acting on our impulses but, I cannot help myself on this one. I have been a loyal customer of Canadian Tire since I was a teenager and have always been more than happy with the service I received in the past. I have always been respectful to your employees and received that respect in return.
I thank you in advance. Respectfully,
Mr. Bert Rieti
1622 Chornoby Crescent
Tecumseh, Ontario, Canada
N8N-4W3
(519)818-6058

Lauradrexler@hotmail.com
from Toronto (Old Toronto), ON
I was injured at a Canadian Tire store December 2nd the Store ignored it customer care has escalated and they continue to ignore. It was even caught on their cameras but they continue to ignore I have medical bills in time off work is the next step legal... they refused to pick up the phone
289 851 8402

Rivelino Mondesir
from Toronto, ON
It's been 30 days am waiting for my credit card in my mail box am getting tired and fed up about the bullshit lies 1st overall I didn't ask for a credit card u guys offered it to me my card is a 8000$ credit card when I start it it was 2000 something now it's at 8000 cause I take care it good now they cancelled my card with out me asking to cancel it by saying they notice that my card has been flagged by other people tried to used and they gonna send me another 1 ok kool
Now it's been 30 days am waiting for a stupid credit card I called to asking to talk to a supervisor same bullshit answer oh my card have been mailed it take 7 to 10 days to receive it now 30 days still no fucking card in my mailbox I need to know if they gonna give my card back or no that all I need to know

Michael Salzman
from Kanata, ON
I am a frequent customer at the Canadian Tire store at 8181 Campeau Drive Kanata, ON K2T 1B7.
Staff is generally friendly and competent. On Black Friday (Nov, 23, 2018) I was served at the cash by a young lady called Maria and I decided to write this note because it is rare to receive such a great service. She was quick, decisive, and very helpful, considering how crowded the cashes were. I signed up for a Triangle card and gentlemen who took my info was suppose to meet me at the cash to apply my discount but he did not show up. Maria, with no hesitation, locked her cash and within seconds came back with the man and finalized the transaction without a glitch. All that with smile and efficiency. She made me feel special. Thank you Maria!

PaulMcDonald
from London, ON
I was in your store today 1975 Dundas St. East London Ontario my purchase was $1018.12 + tax used my Ontario Status card the cashier put it through but did not know how to fill out form asked for help and my card was then rejected after I already payed. I used my status card in August and it accepted then in September it was rejected. Just used it on Friday November 23/18 and it was accepted with supervisors ok now today Sunday November 25/18 it was rejected. I was told just because it looks like an Alberta card they cannot accept it. My card is from the Algonquin area here in Ontario not from Alberta. This is BULL SHIT and I will NOT be shopping at any off your locations ever again. not even really sure if the money was put back on my credit card after being rejected. May have been double charged but won't know for 3 - 15 business days.
Attached is photos of my friday receipt sunday receipt sunday void and both sides of my status card.
As you can see on the top of my card it says Algonquin First Nation witch again is in Ontario not Alberta so my card should be accepted in all your stores.
Employees need to get their SHIT together on these things.
Just pissed off a customer twice over this since September
Hope something will be done about this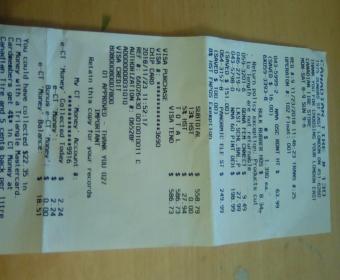 CLAUDE T SOMERS
from Toronto, ON
WANTED TO BUY 4 SNOW TIRES AND 4 RIMS. I WAS TOLD I HAD TO WAIT 2 WEEKS. AT THAT RATE HOW WOULD YOU SELL ANY TIRES? YOU JUST LOST 1,000 DOLLARS OF BUSINESS. THE NEXT THING TO DO IS FOR ME TO GET RID OF THIS TRIANGLE CARD. IT IS NO GOOD IF I CAN'T USE IT WHEN I WANT TO!!!

Canadian tire Ogilvy rd.
Ottawa, Ontario
K1K 3X9
I had been in this Canadian Tire store several times that week. I'm a big sale person. I pick out what I want in your store and wait for it to go on sale. I was looking for a folding table that was on sale. As I was walking around the store I checked out for an air mattress to see what was available. You had one exactly like I was looking for on sale for $57.00. While I was thinking about it I went looking for the table and I couldn't find one. When I finally did find one I had forgotten about the air mattress. I didn't remember until I was parking at home. I figured it would still be on sale in the morning so I would go over and get it. The next day didn't work as planned and I was not able to make it back to Canadian Tire. I went back the next day (3rd day) and to my surprise it was still on sale. I grabbed it and brought it to the counter. The girl punches it in and she wants over $100.00?? I said no it's on sale for $57.00. She looks around then says ok, can you go get the tag. OK so I went and got the tag. She looks at the tag and says something about the wrong color so that can't be it. I said well it is the only Tag there and it is on more then one of the same product under the same tag? So we decided to call a manager over. So he comes over and she hands him the tag and he immediately starts lecturing me on tag etiquette. He says the first thing you never do is bring the tag to the front, how do I know where you really got it from? So now I am stupid and a thief according to him. Before he can continue his lecture the Cashier says I told him to go get the tag. He looks at me and says I can't give it to you at this price. I said that tag has been on the items all week if not the previous weekend also. I know it has been on all this week so far because this is my third trip to pick it up. He says ok wait a minute and walks away. He comes back about 10 minutes later and gives me a price of $115.00. You guy's should have seen that tag long before I did, your in the store all week. He says he can't do anything for me. So I asked for the owners number and he said it won't help you anyway he's on holidays. So I asked for the head office number and got that.
This is not the first time I have had problems at this store. I tried to return A set of brake pads I did not need once about a week after I bought it and they refuse to take it back. The box was open and there was a little grease from my hands on the box. I had wiped it off but it wasn't totally clean. It was a planii white box! They said the pads looked used? I never took them out of the box really. And when I went to talk to the Manger or owner of the Store , not sure what he was but he had a real bad attitude and made me start to heat up and the situation was getting worse. So I Just left. I took the Brake Pads to the Orleans store to see if they would take it back. I told them I tried to take it back at the store where I bought them but they refused to take them back saying they were used! The guy looked them over and he said there is nothing wrong with them and you can tell they have not been used. So they took them back for me. If they weren't so far from me I would have continued shopping there.
They had more then enough time to get that tag off the item and I feel they should have given me that air mattress at the sale price advertised. If not then I simply will not shop at Canadian Tire again, and I don't mean just that store. I am tired of getting screwed around for my money and retail stores like yours (this one) have gotten much worse where Customer Support or Customer Service is concerned. These days is seems the Customer is always wrong until proven right, it shouldn't be that way. If you ask someone where something is in this store they don't take you there they point to an isle whether it's 2 isles away or 10 isles away. You usually have to go get someon eventually because nothing is ever where it is suppose to be.
BOARD COMMITTEE MANDATES
6. Integrity, Ethics and Social Responsibility
• Obtaining reasonable assurance as to the integrity of the CEO and other
senior management and that the CEO and other senior management
strive to create a culture of integrity throughout the Company.
• Approving the Company's Code of Business Conduct for Employees and
Directors and Code of Business Conduct for Suppliers (the "Codes"),
monitoring compliance with the Codes and receiving reports on adherence
to the Codes.
• Approving other policies and practices for dealing with matters related to
integrity, ethics and social responsibility.
I wonder how lying and Mis-leading advertising sits with the Boards Ethics and Integrity and social responsibilty Code?

Dan Hunziker
from Fredericton, NB
Horid way to run a business. Automotive booked me in for Monday @ 10 am for a $1300 tire job. Showed up and the tried to say it was Tuesday after me taking a day off. No offer to help...just see ya tomorrow. My phone and calendar were both marked the day I booked it. Will never darken their door again.

Zainab Kadhem
from Gatineau, QC
My husband purchased a Meter saw on October 17th 2018, after opening the item, he noticed the item was used and the blade was rusted. On October 18th 2018 I went to return the item at the Canadian store located in Gatineau Quebec, Le Plateau Hull. I explained that the item was used and the blade was rusted. The employee than opened the box and called in other employees to look at the item. She came back and told me that the item can not be refunded but will be credited because it looks used and the blade is rusted. I explained to her, that's how it was when My husband purchased it and that is the reason why I am returning it. She than spoke to my husband over the phone, he explained the situation to her, and she kept saying that she can only provide a credit because the item looks used. She than told my husband if he wanted another one that would be ok. She told him, she will grab another one and open it infront of me to make sure its good condition. While I sat there and waited, She opened the box and taped it back without even showing it to me. I immediately told her I would like to take a look at it before I decide to exchange. She got mad and told me she looked at it and it looked new. I insisted. She than went and opened it and showed me the item. It did look used, there were scratches and black stains on it, and I told her that, but she said no its new, the blade looks new. I told her that I did not want it as it looked used. She got upset and kept talking in french, knowing that I dont speak french very well. I felt very uncomfortable and embarrassed because she basically accused me of lying. I am so upset because I always shop at the Canadian tire stores. I am humiliated as there were people standing and waiting and she just kept saying its used and I cant refund you. I am asking for some type of compensation for the way I was treated, Perhaps its because I am from different background and she thinks that she can treat me in that unprofessional manner.
I would appreciate someone taking care of this matter. Being humilated infront of others and basically accused that I was lying is unacceptable.
Thank you,
Zkadhem
613 262 1272

Rick Ivall
from Hamilton, ON
We got a flyer in the mail on Friday with a sale on tires . On Sunday the only day I have off work I went to buy 4 tires and an alignment they tell me they don't have any in stock. So they check all the other stores and they don't have any either and never did have them in stock. They told me they have to order them.How can you have a sale and not have any in stock.And Canadian stores wonder why we buy American. I drove a half hr to get here at opening all a waste of my time

david martin
from Inglewood, ON
bought a car starter ,tried to return my old one for the core charge last night, after an hour of watching the auto parts guys hiding from me I left . took it back today with a run around again I ended up just leaving it there. this cost me 250 today in lost wages plus my core charge and my time last night. The lack of training and lazy people in the Orangeville store is horrible.i will never shop with you guys again

Irene Nissen
from Scarborough, ON
I went to the Canadian Tire store at McCowan and Sheppard Avenues in Scarborough at about 12:50 p.m. on Tues., July 24, to return a kettle. I had taken the kettle out of the box, and discovered that I had bought the wrong one. I wanted a kettle with a base that plugs in, not a kettle that plugs directly into an outlet. The woman at the Returns desk took the kettle out and inspected it. She said "It's been used". NO, it had not been used. She called someone else and the other woman agreed.....it had been used. I told both of them half a dozen times that it had not been used and they told me half a dozen times that it had been. So actually they were calling me a liar. That did not sit well with me. This was not the store where I had purchased the kettle, so after five minutes of humiliation, I took the kettle and went to the store on Eglinton where I had purchased it.
The woman there was most pleasant. She didn't inspect the kettle with a fine toothed comb. She took my word for it that it had NOT been used. My experiences were like night and day. I now have no interest in going to the McCowan and Sheppard store where they employ rude people.
Those two women did absolutely nothing for Canadian Tire public relations today.

Ron pfanner 56 fourth ave Cambridge
from Cambridge, ON
I have been to the two stores in Cambridge ont.the differance is like day and night I worked for ctc many years ago and if I was as sloppy and ignorant as some of the staff I would have had my butt put out of the store so fast .the store is such a mess things are not we're they should be I have spoken to many who feel the same I will not go near that place again it is on Dundas st. 519 2677119. thank you. Ron

Robert Saulnier
from Yarmouth, NS
I just want to let you know that the washrooms in all the Canadian tires that I shop are filthy. There are the worst washrooms in all the stores I shop.

Antonia Choriatis
from Kelowna, BC
while waiting for my fathers car to be serviced ,my mom da and my granddaughter did some shopping in the store KELOWNA CANADIAN TIRE in BC. as we approached the till my granddaughter placed the bottle of water on the till. there was a lady in the process of receiving her receipt,clearly she was done! the girl at the till was very annoyed with us . told me not to place anything until she was done .....the lady in front of us was going towards the exit.I took the bottle of water off the till. the teller in a very annoying manner said" and actually you should be waiting over there until I summon you"....I admit I got annoyed now, so I pushed my cart back and I asked her if I can proceed to her till ,well that just shot her rocket. she right out tells me "fuck off ,I quit" . I was shocked! the manager was called ,by the name of Kent he refused to give me his last name when I later inquired, he kept telling me to calm down,I said I was very calm since I was told to F...Off by his teller, and that he was just aggravating the matter .I asked him how he was going to deal with the matter since the teller denied telling me that he was very rude and said "now you are telling me WHAT TO DO" I said absolutely not...but do you value my business or should I go else where I turned to my mother and asked her to help me put everything back in their place from my shopping cart. his reply was "leave it here I will do it". well I said NO I will make my purchase. he called someone to the till.no apology of any sort and walked AWAY!
I feel I have to place a complaint because in all my years of being a consumer I have never had a problem or complaints with anyone EVER,I am a lady and have always been treated as such ,expect for your teller by the name of Hailley.
thank you for reading this complaint Antonia Choriatis my phone is 250 766 6766

Angela Quast
from Greater Sudbury, ON
Yesterday I spent $425 on a pool and a salt water starter pool kit. This morning when I opened it the Quick Clear strips where missing. I called the store this morning to Let them know of this. I was told to bring my reicept in and they would replace the item. I brought my reicept in and I was told they had none in stock. I live 40 minutes away from the store so I was a bit upset about driving all the way there for nothing. When I got home I was looking online and it said they had 4 in stock. I called the store and the girl confirmed they had some in stock. She said I could come into the store to pick it up. I'm quite upset about this. I live 40 minutes away and the product itself is worth $10. I have spent more in gas driving back and forth then the product is worth. Moral of the story is I spent $425 dollars and I think I should compensated for all the inconvenience.
Thank you for understanding.
Angela Quast

Linda Anderson
from Abbotsford, BC
Abbotsford auto dept
asked for a bra for mazda 3 the person did not even know what it was I wanted to order
today wanted to buy wheel covers and asked what the charge would be to install and immediately was told or they are just hubcaps got into a discussion and told them they are bolted and was told they are decoration
they are bolted
I used to work in auto parts and at my fathers auto body shop was treated like a crazy old lady that knows nothing I could work rings around the 3 there
what does Canadian tire even do now
I am really not satisfied the manager I spoke to did not try to fix it
abbotsford auto gets a big fat zero

Angela Scavuzzo
from Stratford, ON
purchased a gazebo over a month ago paid for the gazebo and the cost of installation,
first attempt for installation was 3 weeks from purchase, installers arrived and were not able to install due to the fact that we had some
patio furniture that they would not move( they have a no moving of furniture policy) they said they would be back the following week
and we were okay with that however we received a call and said they wouldn't be able to do it till June 29th another 2 weeks of waiting
today is the 29th we received a call that they had to cancel, we are terribly dissapointed, as we have guests coming and no gazebo!
this was purchased at the Stratford store
my ph. # 519-273-1672

Stright Envy
from Oromocto, NB
Appreciate all the feedback and I should be clear this was not a result of me getting them to work on my vehicle but an act to prevent me from leaving the property.
I am in need of advice and guidance so any input would be very much appreciated. I have contacted Canadian Tire Head office to file a complaint, Asked the Moncton RCMP to charge the Canadian Tire Employee who was responsible also not sure it should be mentioned but I was denied the right to have a different RCMP officer present because I felt he was acting biased to the situation and was told a supervisor would contact me and that never happen also and I contacted my Insurance Brooker to file a claim for vandalism. After hours on the phone, I still feel that this situation is not being handled correctly. I am on Kijiji hoping I can get some feedback on what I should do. On Friday, May 11th, 2019 at 3 pm I went to Canadian Tire at 525 Pinewood Rd, Riverview NB I was inside the store when I notice the Canadian Tire Employee in the second picture kneeling down by my Tire in the parking lot. I immediately ran out of the store to confront the worker and he stated he has taken tire stem pin out of my tire when I asked him why he replied that he owned the store and property and he could do what he wanted to my car because it was on his property. I was able to stop leak in the tire by taking the cap off front tire and proceeded to move my car away from him to the parking spot ahead of me when my car pulled really hard to the right and I heard a horrible noise from the right side of my car so I then stopped to get out and inspect the vehicle when Canadian Tire employee told me he did it to my other 2 tires as well. So to sum up a very long and dramatic story is that a Canadian Tire Employee Vandalized my vehicle while I was inside the store to a point it could have caused harm to me or visiting customers. Appreciate and thank you for taking the time to read my ad.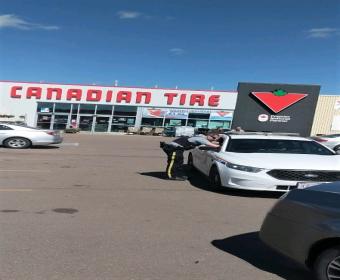 William E. Perfitt
from Pitt Meadows, BC
I went into the Canadian tire store in Mission to purchase two Michelin radial tires to replace the two front tires on a Toyota Camry, after one front tire received a puncture threw the sidewall. I dealt with the manager of the service department and requested two tires to replace the ones on the drive axles that had not been properly rotated by the previous owner of the car, who had purchased the Michelin tires from Canadian tire. I was told the tires had been discontinued and was advised of an equivalent replacement tire Michelin makes. I purchased two tires and had them mounted and balanced on the summer rims as I was running the four winter tires and rims, and for them to dispose of the old tires. I took the tires I had purchased home and put them with the two other summer tires that were in storage wraps. A few days latter I went to change all four wheels myself, (I am a fully licensed interprovincial auto mechanic with license's as a stationary engineer and a marine mechanic with a license as a marine mechanic recognized anywhere in the British Commonwealth for marine) I do not let anyone touch a car or boat I will be operating, I found the two other summer radials were warn to a point that I would not install them. So I went back to the Canadian tire store in Mission and asked the service manager for two more matching Michelin tires. He informed me that they did not have anymore and that particular tire he sold me was discontinued, that is why they were on sale. I informed him that if I had been told that when I purchased them I would never have purchased them to begin with. I was getting annoyed and asked him to look up if any other Canadian tire store had two of them. He looked it up and said the store in Port Coquitlam had two. I asked him if he could have them sent to the Mission store? He said No. I asked him to phone the Port Coquitlam store and have them set out for me to pick up and bring them back to the Mission store to be mounted and balanced. He did that for me and I drove over sixty kilometers round trip to pick them up and return to the Mission store to have them mounted and balanced, like the first two I had purchased there. Upon my return the service manager informed me that his other mechanical person had phoned in sick. I said okay they did not have to be mounted today for him to please phone me when they were mounted and I would come and pick them up, plus the other two tires they were removing as I wanted them for trailer tires. On the trailer I tow with the Camry, he said okay he would. I returned two days latter to see what was happening with my tires! I entered the service department to find it deserted and began looking for someone to help me (so were two other customers) I found a service writer playing on his cellphone in the managers office! I informed him I was looking for my tires, he then found them mounted and sitting in the shop. I asked him for my mounted tires and the two that had been removed that I had asked the service manager to keep for me for trailer tires. He said that he thought they had not been "saved" for me to come back another day and talk to the service manager. I was getting mad but did not raise my voice or say anything to him. I simply asked for the bill and my tires! He could not find the bill and asked for my name? I told him my name and he tried looking it up but could not find it. He asked me for my name again and I repeated it to him, then I spelled it to him. He still could not find it. He then made a phone call to someone who I presume was the service manager and after being directed several times by the person on the other end of the phone he found the unprinted bill and I paid it, with my options master card. At this point another employee walked up and tried asking me if I was interested in a Canadian Tire card to earn extra points. I told her no! I was going home to cancel my options master card and write a very nasty letter to Canadian tire after my experience! Then the service writer wheeled my tires to the counter and began to walk off! I stopped him and asked him for my copy of the "Bill" he then returned and gave me my copy of the "Bill" but not the tires they had removed, I asked him again where my tires were that they had removed he then said again he thought that they had been thrown out for me to come back and ask the service manager, I told him to write a note to the service manager to phone me and explain where my tires were that had been removed! I was going home to cancel my options master card! I came home and phoned the number on the back of my card to cancel my card and complain about the rotten service I was having with the Mission Canadian Tire store. The poor woman who answered the phone explained she had nothing to do with Canadian Tire and that I would have to phone tomorrow to get a pay out. She said she had nothing to do with Canadian Tire, that she worked for MasterCard and gave me a number to phone tomorrow to report what had happened to Canadian Tire and that they were eastern time four hours ahead of western time, so the Canadian Tire service that I would have to phone was closed and for me to phone tomorrow to complain and cancel my card. She then said for me to phone back tomorrow to get a payout and cancel my card with MasterCard. I came home and phoned the police officer I had purchased the car from and he told me it had been a horror show when he purchased the tires from Canadian Tire, that he had returned several times to the store to get the original set of tires rebalanced because they thumped after installation and that he had to go to a different tire store to get them balanced properly! He then told me he would never deal with Canadian Tire again!
Former Canadian Tire Customer!
William E. Perfitt

Jesse Owlchild
from Calgary, AB
Hi complaint department.
Recently I purchased an garage door opener from the Beacon hill store. the Master Craft Garage Door Keyless Entry System model number 046-0506-0.
I have had nothing but trouble with the operation of this unit. I have had to contact Skylink to get it replaced twice. I am now on my third Garage Door Opener (GDO).
The system keeps losing its distant travel settings. Leaving my garage door always open. Only this time after I left the door reopened and my garage was open to anyone that would take advantage of this. This resulted in my mountain bike being stolen. I hold your faulty product responsible. If your door worked like you claim it should I would still have a bike. In good business practice as well as customer relations I believe Supplier (Canadian Tire) should replace my bike.
Very unimpressed with the product.
Jesse Owlchild
Have feedback for Canadian Tire?
Thanks for your feedback!
Sorry. Please try again later!