Walgreens
Walgreens Complaints Continued... (Page 1)
243+ reviews added so far. Upset? Call Walgreens corporate: 1-800-925-4733

Rosalie A. Mikich
from New Berlin, WI
First of all I get all my medications at Walgreens. Went yesterday for my medication and also got cigarettes. The person behind the counter gave me the wrong kind which I realized when I got home. I immediately called and they told me to bring them back and they would exchange, Went today and (unfortunately I had two bags from Walgreens and thought I had the right receipt which I didn't have, left in the other bag I had) Got there and the manager, who was not very nice about the whole thing told me she couldn't return under federal law.
Ok I have all my medication filled there and I am there all the time. I just very angry that she was not very nice, didn't say sorry just sorry its against the law. I know the another manager would had did it because I am such a good customer, buy medication, makeup and everything else in your store. I don't know if I will ever go back there. I was so upset, came home and took a medication to relax myself because my heart was just pounding because of your manager.

Ronald Gorton
from Pinellas Park, FL
Recently I discovered a stash of gift cards purchased for my wife and I over the years as gifts from our 5 grown Children. Somehow we had put them away and forgot about them. We have since used most of them with no trouble until we came to our Walgreens card. We discovered that had a stipulation that after one year of non-use there would be a $2 per month service fee charged which apparently has swallowed up the entire value of the purchased card. This is nothing short of Corporate theft of customers funds. There is no cost for maintaining computerized records which would justify this extremely disturbing Walgreens policy. I am seriously considering taking all of my future (Walgreens) business to the abundant CVS stores in our area.

Gisele Hayek
from Los Angeles, CA
I am an expecting mother, 8 weeks pregnant and this complaint is in regard to the quality of service and advice I received from the pharmacy department. The ladies who work at the pharmacy department at the Walgreens store in Santa Monica 1932 Wilshire Blvd were inexcusably rude and unhelpful today as I will describe, but I would also likely to add that they have been rude and dismissive during each of the two prior encounters I have had with them in the last few months since moving to the area. I believe one with curl dark long hair and glasses is the pharmacist. And the other with long straight brown hair is the pharmacy assistant. I had been to Rite Aid and CVS looking for high quality pre-natal vitamins with no luck.
The only pre-natals on offer at my local stores were the inexpensive brands that had received scores of B- or below on sites like LabDoor.com and others. My doctor had advised me that unless cost was an issue, I should stop taking the One-a-Day prenatals I had been taking as they had low quality and in some cases potentially harmful ingredients, and had recommended several higher-quality prenatal vitamins that were also understandably more expensive. Walgreens was the only other pharmacy in my area and after a quick scan of the relevant section, it looked like I was out of luck. The selection seemed to be particularly poor so I thought perhaps I was missing something. I approached the pharmacy where there were no other customers waiting nor being helped.
When acknowledged by the pharmacy assistant, I asked "Hi there- I am looking for higher end prenatal vitamins- and I have already been to CVS and Rite Aid with no luck- it seems like you guys don't carry them either. Do you know what stores might stock those?" Before I could finish the assistant was shaking her head saying I have no idea and then asked the pharmacist who was standing right next to her. The pharmacist shot me a dirty look and said sarcastically "well I can't help cause I don't know what she means by higher end" so I smiled and said- higher quality. The brands that tend to be most recommended by medical professionals. With a great amount of attitude and vigorous head shaking she said "well I don't have any idea about that. we have three or four kinds here- I don't know what's wrong with those" and sort of chortled. So I said "well- they get low ratings on the health websites so I'm just looking for a higher quality. Do you not have any idea where I might be able to get those kinds of vitamins?"
And she replied- no I don't have any idea, so we can't help you here. And went back to typing. This encounter leaves so much to be desired in terms of courtesy, customer service, and sound medical advice. I don't think I need to detail the various problems. its a shame that the quality of the pharmacy departments at the chain stores has dropped so significantly, but I have always thought Walgreens was a bit better than the rest. This experience has really changed my thinking. And I am extremely disappointed.

Mary Russell
from Alexandria, MN
We called Walgreens pharmacy in Alexandria and told the person who took the call that we wanted to move our scripts to their store. The person who took the called said she would be happy to have us as customers and explained how it worked. We were moving from Target pharmacy to Walgreens. This move also included a small valid pain contract and she said that was fine. About three hours later Target called and said the manager at Walgreens (Nicole) said she was going to refuse taking us as customer and gave Target no explanation. I was baffled. I called to speak to Nicole to find out what the problem was with taking our scripts and she said because of my pain contract. She told me she had called my doctor and he had said I had broken my contract back in February this year.
She also stated she called my insurance company (ChampVA) and she claimed that they told her the same thing because I had paid cash for one of my scripts. Well, none of the above is true. I immediately called ChampVA and they said they told her no such thing and I could pay cash anytime If I wanted to and they had no record at all of her calling them.. They record all incoming calls I was informed and could find no such call. I am still getting my script each month and have never been told I broke my contract. I have no idea what is going on. No such thing occurred. Please check into this for me as my husband and I are both disabled and this is the first time this has ever happened. This all occurred at the Alexandria, MN pharmacy and the only name I was given was Nicole, pharmacy manager who did this. Thank you for your assistance.

Snow
from Des Plaines, IL
I've had an ongoing courtesy to have delivered to my condo multiple cases of Swanson White meat canned chicken in cases of 12 to which I have ordered numerous times. This courtesy was extended to me originally from Kyle and when he was transferred to another location then Randy continued to have delivered my cases in multiples of less 7 or more than 7. Unfortunately, you have an assistant manager Paul, who is so discourteous as to wonder what his problem is to never answer a coherently response and his only answer is "sure" or Okay" with no data is when where and if my delivery has arrived and when will be delivered.
I was in need of the Swanson product in earnest whereas it sat in the backroom and I was not notified after more than a week. I was to be notified when the shipment arrived arrived at the Walgreens location so as to pay for it in advance of the delivery. It was not forthcoming! I called multiple times and said it was delivered last week .... "sorry"....and so when I called I was confronted with verbal abuse by Paul, assistant manager, who said it was a courtesy and I should not yell at him, but rather asked for an affirmative confirmation when it would be delivered.....but much to my dismay this person.
Paul, seems to as usual when in the store, walk away from responding to my question and disappears, and if that is not strange, when I call his repoonse is such that Walgreens is doing me a favor even though I pay the delivery to my condo for gratitude in doing so. The person Paul who is supposed to respond rather than doing me a favor should appreciate the large sums of cash per month for purchases to Walgreens.
For instance, when I tried to ask this person, Paul, assistant manager, to please call someone to open the locked case for Prilosec, he was rude, loud, arrogant, and said he was busy and ignored me whereas I had to walk to the front of the store and ask for someone to open the locked case. Whatever you ask of this person, Paul, is met with an response of "sure," or "okay", and a walk away from me, but nothing comes of the request, which is strange and a complete waste of time if he will come back but never does. Add to that when I called to ask if he was sending the seven cases of Swanson canned chicken he said "sure" and accused me of yelling at him and hung up."
Totally bizarre and this person, Paul, is in need of some type of communication and customer relation skills, or even to suggest that he has some type of problem dealing with the public contact as not within the realm of normal courtesy and response or courtesy to any customer seeking in need of purchase. Very strange for a walkaway or one word response as stated. This person is inept and incompetent to deal with the public and rude beyond comprehension. He has a problem that has an undercurrent of being beyond rude and should not be dealing with the public servitude capacity!

Niki A French
from Brockton, MA
I drove up to drive up window and handed the woman my prescription. She asked me for my drivers license, which I gave her and then asked when did I want to pick it up. I asked in an hour? She said perfect. I drove off. Now I want to say that I have been going only to this pharmacy for years, I am a senior citizen and never had any problems until now. I also want to add that I was extremely sick with a cold at the time and could barely talk. So I really needed my prescription asap.
I drove up exactly one hour later and was told that my insurance no longer covered this cough medicine. I asked how much would it be out of pocket and she said $22.00 so I said ok. She said it would be ready in ten minutes, so I pulled over and waited a few minutes and went back to the window. This time the pharmacist appeared and said he could not fill this prescription due to a new company policy. I couldn't believe this was happening. I was prescribed Guaifenesin AC cough syrup 120.
I was so agitated by his excuses that I asked for the prescription back and drove straight across the street to Rite Aide drive thru and they filled it in less than 20 minutes! I will never do business with Walgreens again. Just total nonsense and when a person is sick who needs to hear it? Not me that is for sure. I thanked him for wasting my time too.

Shirley Montgomery
from Blackwood, NJ
When the selling of the Red Noses first began I bought 2 on April 20, 2016 from store #11333 in Riverside, NJ at 11:45 a.m., one for my grandson who is in kindergarten and one for my granddaughter who is in the 4th grade. There were commercials constantly on the television so when they would see one and every couple days after they saw the first commercial they would ask me if it was Red Nose Day so they could wear the noses. The day finally came and they left my home that morning very happy because this was the day they could wear their noses. My grandson came home in tears. Both children said that their teachers would not permit them to wear the noses and that there was no such thing as a Red Nose Day. I am not sure where the miscommunication between your stores and the public came but just as a suggestion, please make this information clear in the future if you intend to do this again. To lead the children on and then have them let down on that day is cruel.

Robert Clause
from Asheville, NC
I have been going to your Asheville, N.C. store on Tunnel Road for about two years now to buy prescriptions for me and my wife. Between the both of us we fill 8 to 12 prescriptions every month and I also spend approximately another 200 a month shopping at your store. But today that all came to an end. I am legally disabled and have hardware in my spine. Over the last few months my pain has been off the charts and am having surgery next week to help fix my pain problem.
I am also a diabetic so I deal with that pain as well. I have a great team of doctors who look after me and they know what kind of hell I have been going through. So this week before the surgery my family doctor and my spine doctor loaded me up with pain medication, Vicodin and Oxycontin. Now law requires me showing an ID every time I get a script filled and I can only get one script filled every 30 days. So I drop off a prescription for my Oxycodone and was told it would be ready in about an hour. The last time I filled this script was 4/7/16. Today is 5/24/16. So I waited nearly seven weeks before I needed to have this filled again. I went to pick up my script and your so called pharmacist did not fill it.
She started asking me all these personal questions about why I was buying these pills and the Vicodin. Now I'm getting mad. For one, who the hell is she to question me about anything health related. I have real doctors looking after me and she had no idea what I have been going through. As I said, I have been going to your store for over a year and everyone knew me and no one ever asked anything about my personal situation. But this pharmacist was acting like she was my doctor telling me she wasn't going to fill it. Listen, I have never done anything wrong when it comes to my meds and I have a line of real doctors to back that up. I take what I need to take when I need to take it.
Then along comes this wanna be doctor questioning me and my doctors about how I get my meds. Now I don't know her name but she was the head pharmacist there on 5/24/16 at 5:20 pm. She was talking to me like, well I'm the pharmacist and I have the right to ask you these personal questions. Not, I'm sorry Mr. Clause but I will need to talk to your doctor first even though I have been filling these scripts for over a year. She could've at least called me at home before I drove all the way over there. But I guess she thought I didn't deserve a phone call. Did I mention how much PAIN I'm in getting in and out of my car? But your a big company, you people don't have time for disabled folks so losing our business isn't no biggy to you guys.
A business that bought about a thousand bucks a month of insurance money and our money. So I told her to give me my script back and I went to a brand new pharmacy that just opened down the street. I went in there and talked to their pharmacist and I told him what happened at your store. I just wanted to make sure there were not going to any repeats of this day in the future. He assured me as long as my doctors give me a script to have filled, it will be filled, no questions.
This is my and my doctors business, not some ( I wish I was a doctor ) pharmacist. So good bye Walgreens you actually did me a favor by this happening today. I found a new pharmacy that treats me with respect and will deliver my prescriptions to my door for free. No more dealing with a dumb ass pharmacist. I just wish that all of you could feel my pain for one hour. You would all be crying like babies. But as I said. You just don't care. Now I'll go spread the news to my family and friends to see if I can cost you even more out going business.

christine
from Oak Lawn, IL
I am a registered nurse in a group home for the intellectually disabled in Alsip IL. I am responsible for obtaining the diabetic supplies for a few of the individuals in the home. There has never been a time that any of these prescriptions have been available on time at Walgreens. The staff in the Pharmacy dept. at the Walgreens located at 12290 S. Pulaski are usually extremely rude, inconsiderate and useless. In the last week I have waited several times in the long line at the pharmacy dept. and heard several other customers voice the same complaints. I am in the medical field and I was always under the impression that we had to work as a team to provide the best health care for individuals, this is not the case at this pharmacy location. I will be transferring all of my client's prescription n to another pharmacy location (and it will NOT be a Walgreens)!

geoffrey wander
from Yuba City, CA
My wife has severe allergies and the most effective medication for her condition is Allegra D. Walgreens stores will routinely only sell her a 10 pack of pills so that when she runs out after 10 days and tries to buy more the store tells her she is over the limit. This is a problem that we only have when we use Walgreens. Because of this continued hassle as a result of your absurd store policies our family will not darken the doorstep of any Walgreens no matter where it is situated. Rite aid, CVS or any of the other independent pharmacies are not so unreasonable about these medications and understand that 10 pills will only last 10 days.

Charles Bergeron
from Houma, LA
I had been dealing with the pharmacy at 5831 West Park Ave. Houma La. for 11 years. I submitted my usual prescription for a pain medication I have been prescribed for about 5 years. I received the text notification that my prescription was ready (which indicates that my insurance had approved the medication). Out of the blue I get a phone call from the pharmacy manager (I do not know her name as that does not appear on prescriptions, and I doubt that she would have told me) telling me she would not fill the prescription because of other medications I have been prescribed from other doctors. She even insinuated that I was going to different doctors (doctor shopping) for other meds, as she named off the doctors and the meds they were prescribing to me.
I tried to explain that I had filled all of the same prescriptions there before with no issues, my doctors all know what meds I take, and it all goes thru my insurance. She claimed there was a new policy she had to follow. When I went to the store to pick up the prescription, she was arrogant and seemed to not care at all that I was offended. She had an arrogant tone and blank eating grin on her face as if she was enjoying the situation. I told her that if I was going to be treated that way, I would take my business elsewhere and I wanted to speak to her superior. She simply stated that she was the manager and I could call 1800-Walgrees if I wanted to. I asked for a copy of the new policy. She told me that it wasn't really a policy, but a guideline, and would not give me a copy of that either.
She developed the same very arrogant grin on her face again, enjoying denying to fill my prescription, and could not have cared less that I was going to take my business elsewhere. If she had used a more "customer friendly" approach, I would have accepted that I just had to fill the one prescription elsewhere. She offered no apology and no desire to keep my business. Since this happened, they have even told on of my doctors that I was no longer doing business with them. Either way, Walgreens has lost a loyal customer of 11 years because of her arrogance in the situation. I'm sure no one there will care, but had to submit this on matter of principal.

Graham Bramlette
from Greenville, SC
I was the victim of a scam and was instructed to buy an iTunes cards at walgreens . After purchasing the cards ( for $500.00) I realized this was a fraud and refused to give the information on the cards to the people running the scam. I had all the paper work and the cards still just as I had purchased them. I returned to the store and was told by the manager the store did not issue returns and I would have to to go the Apple store. There I was told to go back to Walgreens. The store in question is in Greenville S.C. on Augusta street. I want to know what I need to do to cancel this sale.Do not tell me I can not get refund. Expedite the complaint immediately.

Cindy Phillips
from Whitesboro, NY
Walgreens on Genesee St in Utica NY was such a good place for prescriptions when they first opened. I recently had several problems from waiting in the drive thru for 15 minutes to pick up prescriptions while the girls in the pharmacy were standing around chit chatting then half of my scripts were not refilled. Now I have been waiting for an inhaler which my ins company called me today and said it was all ready approved. I called Walgreens to be told it was not and when I told the girl the pharmacy that I had just hung up with my ins co she was rude and said let me see and sure enough it was approved. This drug store has gone way down hill and as of today I will be moving my scripts out of Walgreens. I will never shop in this store again.

Janet Massari
from Oak Lawn, IL
On 4/12/16 I purchased 4 items and when I got home I noticed one of the items was not in my bag even though I was charged for it on my receipt. Not wanting to go back that day, I returned to Walgreens the following day 4/13 in the evening and explained that one of the items was not in my bag. I was told that the girl remembered my and that she did put it in my bag. They must have called her at home because I did not see the clerk that waited on me at the register.
As a matter of fact while chit chatting about the weather, she said she hoped it would be nice tomorrow because she would be off the next day. I find it hard to believe she could remember every single customer and their purchases. What ever happened to the customer is always right! It was only a $2.00 can of hairspray but I am a good customer, and purchase drugs for my mother and myself monthly. I would not lie about a $2.00 purchase. I was embarrassed because the manager did all this in front of many people.

aliece
from Doylestown, PA
They have a new person everyday are not timely in filling rx. Not understanding of proper business. I been going over 20 years to them and no one knows my name this Ashville highway knoxville tn. Would appreciate if you would acknowledge this complaint with correspondence.

Appollonia Lee
from Arcadia, LA
I have been with walgreens pharmacy for years, due to living in a small town. I have had instances where the workers don't help with contacting doctors for a prescription such as birth control. I was over that but this is the last straw because I went to walgreens in bastrop louisiana on 3/10/16 to quickly get my prescription so I thought. As I waited in the drive thru no one greeted me or came to the window but I stead she was sitting down eating cake, so I made a blank trip to the pharmacy and still in need of my meds. not to mention it was around 4:30 pm when I went so no they were not closed. I am getting really fed up with the bastrop louisiana locations rudeness and something needs to be done ASAP!

Robert Pelis
from The Villages, FL
My wife purchased mini Dingo bones at the Walgreens located at Colony Plaza in The Villages, Florida. After eating the treats my dogs became ill and had many very bad diarrhea episodes which ruined our bedroom rug. It is far to soiled to have cleaned and needs to be ripped out. I went out and priced replacing the rug today and will replace it with vinyl at a cost of $1004.36 with do-it-yourself installation. A rug in the entry way has been soiled also.
I went to the store at The Villages and an assistant manager basically said, tough luck, and call corporate. One of the dogs still has bad symptoms and is going to the vet on Thursday. Thanks for selling this toxic product made in China. It is probably made by one of the same factories that Lumber Liquidators uses. For your reference the Item# is 26003/18-11524 and the bar code number is 15650 26003.
I'm sure you are going to say tough luck also. My next recourse will be to call Chanel 6 in Orlando which deals with and airs consumer complaints.

Harvey Fisher
from Fort Worth, TX
I went to your website and submitted 2 prescription transfer request and it was confirmed that it was received. I waited 2 days and went back into my online account and didn't see anything. I submitted my transfer again. I waited another 2 days and went back in to check on status. Still nothing. I started a chat with a tech and she went in to check my account and didn't find anything. She said she would take my information and submit the transfer for me. I gave her all the information to start the transfer. I went back in 2 days later to see the status.
I didn't see anything so I started a chat again with a Roberto. He checked my account and didn't see any transfer's in progress. He was willing to take my information again to start the transfer. I said I am going to go to Walmart pharmacy to do the transfer because Walgreens customer service sucks. I am so glad my health is not dependent on those medications. This is so unacceptable. I have already received notification from Walmart that they have received the transfer and it is in progress.

Jay Anderson
from Phoenix, AZ
I dropped off three prescriptions for refill on 03/02/16. I was told they would be ready in an hour. I decided to pick them up the next day. I received a call from Walgreen's telling me that the meds were ready. When I showed up at the counter, the employee was less than pleasant. One prescription was ready out of the three. The other two couldn't be filled until 03/04/16. This employee made me feel like a criminal for trying to pick up my meds (I thought were ready). If I was told when I dropped off the prescriptions that they couldn't be filled until 03/04/16, I wouldn't have made a special trip to pick them up.
I have multiple sclerosis and it is not easy for me to have to make extra trips to be humiliated. Today, 03/04/16, I went back to pick up my meds. I asked to be removed from the telephone notices. This was the same employee, male, maybe 30, dark hair and beard. While I was waiting for him to retrieve my meds, he made a derogatory comment to one of his coworkers. He said "that way I wouldn't have to look at your stupid face".
He said this to a female employee. As a customer, I don't want to hear that and if I was the employee he said that to, would have been embarrassed having customers hear this. This male employee needs to be called on the carpet for how he interacts with customers and employees. He has no respect for anyone except himself. You don't need this person representing Walgreen's. If I experience anything remotely to this again, I will discontinue being a Walgreen's customer!

Michael Gray
from Birmingham, AL
On February 23, 2016 I shopped at the the Walgreens on Montclair Road in Birmingham, Al. After selecting several items I looked for a buggy or small basket. None could be found and I advised sales staff and the acting Manager who explained those items had been stolen over the Christmas Hoildays. My response was that was 2 months ago and the problem has not not been corrected. The cavalier attitude of management annoyed this long time customer. Please advise as to correctve action to be taken.

Maysoon Hasan
from Tinley Park, IL
2 weeks ago Walgreens had ocean spray ice tea on sale 2/$5 for the 96oz bottles,my husband and children love this ice tea.I can tell you its the best out there. I bought 26 bottles.Mind you I have been shopping at Walgreens for Years. This morning as I was opening a bottle,I glanced at the expiration date. I was flabbergasted to find out that it was all expired either DEC 2015 or JAN 2016. I had only 3 bottles with march 5th as the expiration date. I don't have any receipts, as I disposed of them.see attachment for reference. I would like to be made whole by having Walgreens reimburse us for the cost of drinking expired Ice tea and also by making sure that their stores are constantly checking there shelves to make sure whatever is expired is off the shelves.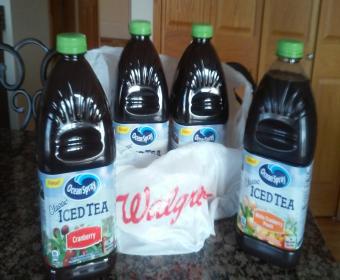 Bruce Hupe
from Woodland, CA
Walgreens said they do not take my U.S. Military Tricare insurance and then would not even let me pay over the phone with a credit card so my daughter, who is a college student at San Jose State, could get an antibiotic she needed after she had swelling following removal of her wisdom teeth. We are in Davis, California. Our oral surgeon called in the prescription to the closest pharmacy to the campus in San Jose which is 100 miles away. The woman at the pharmacy was rude, arrogant and condescending first to my daughter in person then to me on the phone. We are transferring the prescription to CVS where we usually go, but in the meantime that's 18 hours without my daughter's needed medication and her face is very swollen.

Yagdeed Chandra
from Woodhaven, NY
My doctor sent prescription for 2 medications at the local walgreens pharmacy at 103-09 Liberty Ave in Ozone Park Queens NY11417 tel #718-659-9621. I was not informed by the pharmacy that I exceeded my refills. Hence, My insurance company refused to pay. I am now sent a bill in excess of 500 dollars from Walgreens. To make matters worse they gave me 3 months supply rather than a single month which could have been a smaller amount of out of pocket money for me. If there is any recourse to at least wave something from that large sum of money that I have to pay I will be grateful.

Fiona Nelson
from Fort Lauderdale, FL
I am a patient Advocate assisting a patient with getting free medications though our program. Ive been on hold with Walgreens Pharmacy located on 2500 E Franklin Blvd. for over two hours waiting to give a billing information for a patient to pick up their medication. Its ridiculous how someone can wait on hold to verify if a prescription is received or to give a payment. I then contacted the customer service side and still no answer form anyone for over 45 minutes! I'm extremely upset being that Walgreens Pharmacy is a major Pharmacy that people uses with Insurance, Medicare Part D and even with they're own funds to not be able to reach a Pharmacist or a customer Service Rep. I need answers to this lack of service Walgreens is providing to valuable customer.

sandy kossmeyer
from Gilbert, AZ
I have two issues. First I get phone calls to pick up prescription and when I get there is no prescription to pick up. Second I have orders fill for me and my husband that they didn't use the insurance for some reason. I understand it could be to early or not time for the insurance to pay it but the store should let you know that the insurance didn't pay for it at all before you pick it up and then you have to pay for it. When you pay for it you can't take it back after you pay.

Every time I call the Walgreens pharmacy in Markham IL, I hold for a very long time before anyone picks up the phone. Sometimes, I hold so long I just hang up. They need to get better customer service. Patients should not have to hold that long before a pharmacist picks up the phone.

Santos Avila
from San Antonio, TX
Because of where I live, I frequently shop at Walgreen's at #12479, W. Commerce & Zarzamora, Walgreen's #4552 W. Commerce & General McMullen, or Walgreen's #3354 Culebra & Zarzamora. My problem is not with the employees or products. My problem is with the beggars outside asking customers for money. About 90% of my visits to your stores, I am approached by someone asking for money.
I personally have not complained, but have heard others do so. I am complaining now because this evening I went to one of these Walgreen's and was asked for money. I said I was sorry but I didn't have money. The person then went on talking to me and then cursing me. I went inside and informed an employee. I hope something can be done about this, but if it continues, I will be forced to take my business elsewhere.

Dr Charles Sauvageau
from Seattle, WA
Walgreens (1/22/16) My issue with Walgreens isn't complicated. On 1/18/16, I got a prescription of Tamsulosin filled at the Enumclaw, WA, Walgreens. I picked up the Tamsulosin at the pharmacy counter. I examined the contents. I found the pharmacy gave me 90 pills instead of 180 which the prescription called for. I pointed out the error to the pharmacist himself. I had a feeling I should talk directly to the pharmacist. He checked his computer and agreed a mistake was made. He told me the prescription would be corrected.
I returned on 1/22/16 to pick up the Tamsulosin. The pharmacist told me that he gave me 180 pills on 1/18/16 and refused to give me the 90 missing pills. The store manager would not help and refused to fill the 90 missing pills. My daughter counted how many pills I actually received on 1/18/16 and I only received 72 pills in total. This would be a "he said / he said" situation except my caregiver was with me on 1/18/16 and heard the pharmacist admit to the original mistake. She heard him promise me he would correct the error.
This is just one example of the errors the Enumclaw Walgreens Pharmacy has made with my prescriptions.

Wanted to exchange an item went in store and went to aisle were wrist braces are sold... Needed to try on too see if it was more comfortable then the previous one purchased. When fit to the counter the cashier was RUDE as hell about I should have brought theorem to her first. I understand store policy but I don't need to be spoken to like that or did she have to repeat herself 3-4 additionally times about the same thing. I am not a child being scorned by a parent. I will not return to this walgreens and will be taking my monthly prescriptions away as well. I don't need to spend my money where the cashiers are RUDE. Walgreens on magazine and pleasant New Orleans.

Manda Haskell
from Weatherford, OK
We went in to the Walgreens pharmacy on January 18th, 2016. My daughter was asking one of the helpers in pharmacy a question. She was so very rude, that I can't even explain how she made us feel. She would not answer our question, she wouldn't look at us and she just kept on doing other things. When she did answer us it was with a very put out voice and my daughter finally asked to talk to the pharmacist. The pharmacist apologized for how the other girl behaved. My daughter could hear her at the drive-through talking to other people and how she was so very rude to them as well.
It honestly makes me want to switch to Walmart if I have to deal with this lady again. Her name is Taylor Brinky. I could just imagine if this lady was trying to help an elderly person and how she would make them feel. I rarely complain, but when I do it is serious. I would like to hear from someone, or find out what is being done about this lady. My phone number is 405-761-7516. I have used Walgreens everywhere I have lived, but if I have to deal with this lady again, and be treated the way I was treated, I will switch to Wal Mart!

Donald Truett
from Atlanta, GA
I went in to Walgreens on the way home to pick up several things. I normally spend $ 100-150 dollars most every visit. I received a weekly add on my phone that Cottonelle was back at $ 3.99 from $ 4.99 so I asked the clerk if I could get a case of the blue Cottonelle as I have been doing for the past 3 years.
He got on the intercom and requested help. When I went back there to see if I could help. The girl had loose rolls packs on her chart and I ask if she did not have a case. She said she could not sell it in s carton. I told her that I was just wanting to have the carton to store it. She began putting the packed in the bin. I said to her I just wanted 6-packs please. Instead of giving them to me she said there right there pointing to the shelf? I said ok, so I pulled 6packs from the shelf and went back to the front counter where the associate was ringing me up. Then the same girl said that I could not purchase only 3 packs after I had already brought all 6 packs to the front counter. I could not believe the attitude I was receiving.
I purchased the 3-packs and other material and left. Her name was Jane from Walgreens on 1583 E County Line Rd # 15485 in Jackson, MS, 39211. The store phone number is (601) 952-2979. My RFN # 1548-5218-9272-1601-1003. I trade with two different Walgreens but I swear I will never go back in there. Will transfer all my business with Walgreens if I don't hear from your company. There is nothing about a limit on my cell phone add I can see. I could not believe the bad treatment I received. There was no reason for this. I was in a great mode until this occurred.

Sharon Turcotte
from Wenatchee, WA
The Walgreen's Pharmacy in Wenatchee, WA has horrible service. Waited in line at the drive through for 1/2 hour a day after the doctor called prescription in. Then, the clerk tells me they processed it through insurance wrong and it would be ready in a couple hours since they are really busy. I waited after the holiday weekend and called back. After being on hold for 12 minutes they couldn't find which one. Then they tell me that they shelved it and it would take at least three hours to refill because they are busy (again). Horrible service.

Pethy Dowe
from Fort Lauderdale, FL
I ordered a photo book after creating it online on 12/22/2015. It was for same day pick up. The store called to say they did not have the paper an that my order may be ready on Wednesday, 23 or Saturday 12/26. I ask the photo rep, Danella to please call me as soon as the order was ready. After not receiving a call I called the store to find out what happen to my order on Saturday 01/2/2016. I was then told." your order has been ready since 12/28/2015". Of course I was really disappointed I was not called and my order has been sitting.
I went to the store and paid for my order and briefly looked at the book because the line was long. When I got to my car I was yet again disappointed the picture cover that was not properly placed and was off centered. I took the book back into the store and ask that the cover be fixed. The photo rep advise it would take 1 hour. I was fine with that and told her I will come back in 1 hour. As I sat in my car and began to drive , my phone rang...it was the photo rep telling me she cannot re do the over because the order is no longer available for her to process.
She advise I would have to go back online and resend the order. I advise her I was out with my family and did not have time to do that. I ask if there is no other way to pull the order. She said NO. At his point I was really frustrated. I said if you can discount the book I will just take it as it is. She said her manager would have to approve the discount and proceeded to transfer me. After a short hold, the manager came on the phone and ask how can I help you. I proceeded to explained to him " Courtney" what had happen and that I was willing to accept the book as it is if he would discount it for me. He advise he can only do 15%. I did not agree.. He did say I don't know what happen but this is all I can do. pretty much take it or leave it attitude.
I said to him when an employee request a manager, wouldn't the manager ask the employee for a reason why a customer is requesting to speak to a manage.. He flat out said NO! I said to him it would be best if you do so so that you can have a plan and offer better customer service to your customer. At this point he had a big attitude and really did not want to hear anything further from me and proceed to speak over me as I was speaking to the point I had to say, " wait a minute here" you would better understand what I'm trying to relay if you would just listen. He continued with the same behavior so I hung up as I was not getting anywhere and went to the store. My husband and I went to the photo department and ask that the manager " Courtney" would please come to assist us.
He walked over and as soon as we mention the issue with the photo book he began to get loud and very rude. I kept my composure and my husband even apologies to the other customer who was in the area for the confusion, which he did not have to do. I asked the photo rep to please give me the book so that I may show the manager the issue. She gave me the book and I pointed out the area that was not done correctly. His exact words were " I personally had nothing to do with the book and all I can agree to is 15% ".
He then looked at the photo rep and said give them 15% or nothing!. I said to him, as a manger you represent all areas of the store weather you processed the order or not... I then said you did not even apologies for the mistake. He then said in a sarcastic manner, I apologies "but" I can't do anything else. At this point my husband and I was so frustrated with the lack of customer service skills and the way we were being treated we asked for a refund and left our precious memories behind. This was a very bad start to our New Year. The manager had no accountability or did not even care. I wouldn't say I would not go back to this store, but I will know that if there was any issue it would not be resolved in the right or correct manner.

Val DeVitis
from Palm Springs, CA
I had a doctors visit 8am on Wednesday (12/23/15). My doctor's office called my prescription in. I went to pick up my prescription after 11am. The girl told me it wasn't called in. I went home called my doctor's office & they said it was called in. I waited until Sunday called Walgreens pharmacy. The pharmacist told me one prescription was ready but she was working on the other one as I had 2 prescriptions. She said it would be ready when I got there. I told her it would take me 10minutes to get there. She said no problem.
So my husband and I went to pick up the prescription. Well, it was not ready. I ask her why it wasn't ready as they had my request in the computer since Wednesday. Her answer was "we are very busy". That wasn't the answer I wanted to hear. The pharmacist told me to wait as it would be ready in a few minutes. I waited over an hour for my medicine. I complained to the manager but it didn't do any good. This Walgreens located in Desert Hot Springs, Ca., is the worst. Maybe it is the town & that is why we don't have the help we need. Most of the employees are of Spanish decent & speak Spanish constantly. We have a different pharmacist there every other day. You never see the same pharmacist.
I know we have a lot of snowbirds here during the winter months, but that is no excuse for the service. They need to hire more employees to take care of our needs. Also, I think a representative from the main office should come here to evaluate this situation. I have lived in this town for 15 years. This is the worst service I have ever received. Every time I go to pick up my prescriptions, there is always a wait. There is no type of consistency here. I have complained in the past but nothing has been done. Why is that? Is it because of the town, the people or what. I believe I have put up with as much as I can take from this pharmacy & it is time to take my needs to another pharmacy. Thank you for any consideration you can give to this town.

Roy R Harris
from Winslow, WA
Whoever made the decision to close pharmacies for two full days (December 31 and January 1) should be made to realize what a miserable inconvenience they have wreaked on many ill and elderly customers. Both my wife and I needed to be on antibiotics which were called to your pharmacy on Kitsap Way in Bremerton early on New Years eve. Imagine our surprise when we arrived at the store to pick them up to find the pharmacy closed until Saturday. Apparently, even the doctors offices were not notified. On Saturday (today) they are so covered up we find that we cannot pick the prescriptions up until sometime in the afternoon. The local store employees are exceptional and my complaints are not directed at them but to the corporate level from where this damaging and may I say "dumb" decision emanated. I spent a lifetime career in the retail business and a decision such as this, if I had made it would have had serious consequences.

Angelette Hendon
from Akron, OH
I have been a loyal Walgreen customer for over ten years, as of today I will not return to Walgreen again. I continued to stay loyal to Walgreen even when they processed my worker compensate claim under my regular prescription drug coverage. I should not put my trust in them to do the right thing without verifying that the prescription was process correctly.
Second, one of your pharmacy technician called me a ghetto negro, before she was transferred to Walgreen on Arlington Street. The pharmacist told her to take a break. He didn't think that I heard what she said. When you work in customer service you need to be able to maintain your personal opinion and attribute.
Recently I contact customer services in reference to my prescription 1456629-03279 and 1415370-03279 to inform you that the prescription was not right and I have ben on this medication for over ten year and I know how the medication should taste and smell. The sad thing I when to Walgreen today to pick up my prescription and I asked for a bag to put my medication in and the technician informed me that they do not give bags. She told me to get a bag at the cashier desk at the front door. This is a form of retaliation and you allow your employees to treat your loyal customer like this.
I think it is bad business to treat your customer like that as if they don't matter. How do you expect to stay in business when your employees don't value their jobs.

Lisa
from Spring Hill, FL
Pharmacy in Springhill, Florida. Store number #05858. I would not give a star at all if that was an option... I dropped off my 2 scripts on Tuesday. I called them on Thursday because Christmas was Friday and I knew I would not get to go in they would be closed. I called Walgreens on Thursday to confirm they would be ready. Walgreens said, "My scripts were in the computer" I told them I would come in on Saturday. I am on a lot of medicine and I can not drive. I went in on Saturday and asked for my scripts.
The attendant told me there were no scripts for me. (In a rude tone)... Her name was Maxine. I said, there were scripts for me. I dropped them off on Tuesday and I called on Thursday and they told me they were in the computer. By now, there are several people lining up behind me.... She then said, oh wait... I think I saw them some where... And she goes down by the pharmacist area and pulls them off of the wall behind him. As she came back to the counter saying, you shouldn't drop these off early... They could get thrown out by someone. It is not our responsibility to keep track of your scripts. I said, again... I dropped them off early, because I have no transportation. That was the only time I could.
She said well with narcotics, You can not fill them until they are due. I told her they are due. as to embarrass me within the customers lining up behind me. Then she said, well with the DEA and everything you can not drop these off early. We are not responsible for holding the scripts. Again, I said "I have no transportation. That was the only time I could drop them off. When I said that, I could hear the people behind me... Huh. As they seemed to be shocked as to how many times she was saying this to me as well. Then she said, Well, I will get these to the pharmacist but it will take probably an hour, hour and a half wait. You can walk around or wait. I said, I will wait right here. (I am disabled). And have never been treated so badly in my life.
I stepped back to the chair and sat down. Keep in mind. I was never rude to her at any time during this conversation... My friend that drove me, came over and sat with me after she had done her shopping. and she said to me... You're still waiting? I said yes, They did not have them ready, even though they told me Thursday they would be ready..... I whispered it to her... so Maxine would not hear me and make me wait any longer.... So my friend says, Are you kidding me? I said "No". Then Maxine jumped into the conversation, You do not understand, We can not fill these early due to DEA regulations. I then said, They are not early. My friend then said, I would take my business elsewhere then to be treated like this. You are supposed to look out for your customers and help them. Then Maxine said, " Go ahead! I would not go there if I were you" Pointing her finger. (In a loud manner...) Maxine then said. I will give you your prescriptions back right now if you like.
As she went running right back to the pharmacist and was talking to him telling him lets go ahead and give the scripts back to her so she can go somewhere else. The pharmacist looked back at me. I then said, (with a confused look) she just threatened my friend! He walked up to the counter. My friend then said to the pharmacist, "She needs her scripts!" He looked at me, and said he was working on them right now. I said Thank you to him. Then Maxine said I did not say that. She claimed. "I Said, I would not go there if I were you!". I said exactly. (This is 35 minutes into this craziness). Maxine was still running her mouth, Saying we go through this with people every day all day long... when my friend said to her. Will you stop talking to us!
My friend then looked at me and said, she is not worth it! I agreed with my friend. And my friend and I did not say another word. Then Maxine started to say something else... My friend said to her... " I asked you to just stop talking to us!" She finally closed her mouth! About 5 minutes later the pharmacist came up to the counter and said thank you for waiting. I said alright to him and thanked him for getting my scripts ready for me. And I paid and walked off with my friend. I am going to call corporate about this matter.
They need to fire her. And train their employees to be nice to their customers. I spend about $3,000 a month at their store for my meds and more.... She should not be discussing my meds loud so other people can hear what I take. I could have been robbed in the parking lot when I walked out. There was plenty of people out there. People get robbed in parking lots all the time here in Florida! And all of my family and friends will hear of this as well. I am going elsewhere... I want to hear from corporate about this matter. I will also contact the newspaper as well.

I am not one to complain usually, however, my last two visits to Walgreens Bay Village, Ohio store resulted in about 20 minutes at the checkout counter, and this is not including wait time. The people Walgreens has in this store are simply unqualified to be doing what they're doing. I bring up the last few visits, but I shop at this store frequently due to simply not having many choices in this small town. The associates don't know the ad or the products most of the time, and when the customer has educate the employees of the store as to what's going on, you've got issues. Maybe time to rethink the personnel.

Michele Harrison
from Milwaukee, WI
On 12/2/2015, I ordered Christmas cards (60) didn't get envelopes for the cards- had to make a 2nd trip. While there they asked me to prove it with a receipt. That was after I called before I came asking if I had to purchase envelope for photo cards. On 12/6/2015, I ordered a custom photo book it wasn't bound and the pages fell out. I took it back- the 2nd one wasn't bound. (Frustrated) I was then made another one but still paid over $22.00 for the book. On 12/26/2015, I ordered a custom photo book received e-mail it was ready at 9:19 PM when I got there, the manager stated they were out of book and paper.
I asked if I could transfer it to a different store they told me no they would have to download pics and I should come back tomorrow and he would make it a priority. I went home and re-ordered it at a different Walgreens and so now I hope to get the book at 11:30 PM. It took me 4 hours to make the book for a gift I need that the store guaranteed in an hour. (Frustrated) Wasn't offered one thing and all of these were at the same Walgreens located at 4730 s. 27th Street, Milwaukee, WI, 53221. Very upset and won't order photos from there ever again.

Therese Maurice
from Concord, NH
Scanned in pictures with my daughter so she could make a calendar for Christmas gift. Was told it would be ready in two hours I said I would come back the next day to pick it up. Went back to pick up and was not happy with what I was given. Pictures were not in the order that was picked when I asked why they are not correct. Was told I was the only one that was saying that my order not being correct. Not true I was not the only one not happy standing there. Got told I would have to start the process over and I would have to purchase again and no guarantee the pictures would be in the correct order. Really all that work and I purchased it with no guarantee. I now have calendar with pictures not in the correct order and questioning why I went to Walgreen. Not happy with your photo department.

Margaret Schmid
from Chicago, IL
I have learned of Walgreen's corporate agreement to partner with Providence Health in Washington and Oregon states. You present yourself as the nation's pharmacy. It is unconscionable that you would partner with an organization that believes in forcing its religious doctrine on others, especially given the private and person nature of prescriptions such as those relating to reproductive health and the right to a dignified death. Even though I do not live in those states, I fear that this ill-gotten partnership will spread if you find that the profit margins it generates are to your liking. As a result, I am no longer shopping at Walgreens, even though it is the most conveniently located for me.

Jimmie Green II
from Fort Worth, TX
We always shop at the Walgreens on 377 in Benbrook, TX, and the staff is usually very friendly and helpful. However, when I went in today (12/18/2015) there seemed to be something off. There were about 7 employees in the store and none of them could greet me because they were too busy goofing around. They were too busy playing with Christmas toys to help me. When I went to check out the girl at the register (she looked like a manager) was on the phone, clearly on a personal call and couldn't even put her phone down before just pointing me to another register. Apparently too busy to actually talk to customers. There were no smiles and no customer service. I expect more from Walgreens and I've experienced better service. I won't be returning to this store.

This morning I went into store # 03154 Keene NH, I was treated rather poorly to say the least. This is not the first time the pharmacy tech, Joselyn, I could have the name wrong but she is the only,Jo?. I understand she has worked their for years. However her and I don't seem to see eye to eye. I did complain to the district manager. She did improve up until today. Therefore I am moving my business of $1890.00 estimated monthly cost of meds. I am 55 an disabled. I don't have the patience for games. Therefore if I do no receive an apology from her, or Walgreens Corporate, I will move my my business to the almighty CVS, I drive by CVS to get to Walgreens. I prefer Walgreens but I will not subject myself to monthly negativity.

Joshua Coleman
from The Bronx, NY
My complaint is that I was shopping in the Walgreens store on Dec 7th around 8 when i picked up their Guacamole chips and purchased it from the store. i went home and opened up the chips and started to eat it. A little bit later after eating the chips i was starting to fell nauseated. I went to sleep and when i woke up i had diarrhea and notice that i had caught the stomach virus.

Colleen garcia
from Minneapolis, MN
I had a prescription filled and because you no longer carry that medication by the manufacturer which is the lower price it was automatically filled at another manufacturer which is a different name and also at a higher price. When I went in the girl reviewed it and said she would call me back on Monday if they were able to order the original medication.
Here it is Tuesday I did not receive a call back from them on Monday nor did I receive a call back on Tuesday. Tried calling the store but of course you don't let your calls go directly to the store so I got to a call center which they were very happy and tried to call the pharmacy directly which they never could get through because nobody picked up the pharmacist from your call center. Did try calling the store manager to see what the issue was and he did not pick up her call. Very bad customer service when the customer can get through and even your own employees can't get through to the store manager the store is Oak Lawn Illinois on 95th and Cicero.
Because of your automated systems it just automatically fills what they think is the same prescription being that it is not the same name just the same ingredients when in fact the pricing is different too bad you don't have real people to talk to instead of just automated systems. All your customer service has gone down the drain because you want to save money and have it sent relocated thinking that this helps your customers when in fact it does not after this time I will be transferring my prescriptions back to Walmart which they still have personal attention to the customer.

Suzanne
from Ossining, NY
More than once I have been disappointed in the photo department. They either have forgotten to put pictures in my order or have not printed my order with no phone call. I put an order in at10 in the morning came back after 5pm and no pictures the manager said oh well they will give you a discount tomorrow. I do a lot of pictures at Walgreen. Not good customer service. I would like to continue to use Walgreen photo but this is happening to often.

Frances Hogan
from Mount Vernon, NY
I have always had a good experience shopping at our local walgreens until today. I ordered photos and hours later called the store to make sure they were ready. It was well after the time they said they would be ready but to be on the safe side I called. I was informed the photo department was closed. I asked why and was told the store was so short staffed they had nobody available to work in the photo department. I think this is unacceptable. I just checked my emails and apparently my photos are ready for pick up which has to be incorrect since your store representative told me otherwise. We have a lovely cvs near walgreens and if walgreens continues to provide this type of service they will lose a lot of customers. The store I had a problem with is the Yonkers New York store 1046 Yonkers avenue.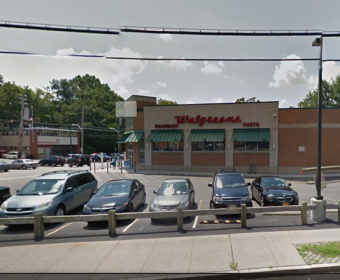 Lynn Gibson
from Atlanta, GA
The Walgreen's pharmacy tech would not fill my prescription. Wouldn't give me any reason says she just will not. I took my prescription to another pharmacy and she called and told them I had already filled it. So the pharmacist said I'm not going to fill it. I will never use Walgreens again for any reason. I am going to also tell all my family and friends of my awful experience with your company.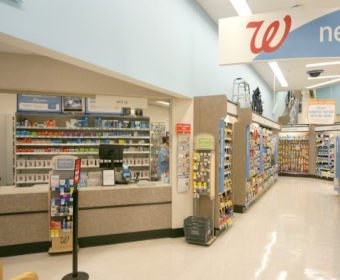 Annie Allen Robinson
from Houston, TX
Went to the Walgreens located at 107 W. Rankin Road, Houston, TX 77090 and was refused service there for getting a narcotic drug filled by the Pharmacist and the Pharmacy Manager: Melanie Solon. Was told that I had to travel back to the Walgreens which was located about 45 minutes from where I relocated in order to get it filled. After being notified of that, I called the Walgreens that use to fill my prescriptions and was told that the Rankin Rd Walgreens should have filled my prescriptions and that I should not have to come back to the Jones/Louetta location to get them filled. I feel strongly that I was mistreated and discriminated against because of what the history of the area may be. I would like for someone to please contact Walgreens at the Rankin Rd and myself regarding this issue.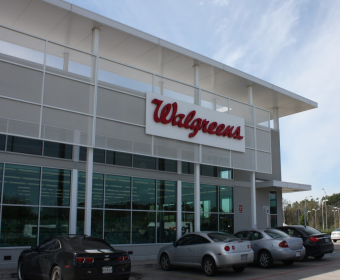 Margaret Cain
from Bradenton, FL
Walgreen's filled a prescription without reading my drug allergy profile. My profile at Walgreen's stated I was allergic to Atropine & Epi...both Anticholinergic drugs. They filled a prescription for Hyoscyamine Sulfate...which is an anticholinergic. My doctor made the first error but shouldn't the pharmacist have alerted the doctor or just not filled the prescription in view of my allergies? I was too sick to read the drug information sheet till the next morning after I was having severe palpitations, dizziness & difficulty breathing.

Kristy barbour
from Corsicana, TX
Today during my lunch hour I went to walgreens in Paris, Tx. During my shopping I notice two under privileged geltemen discussing the the savings they would have if they purchased something as advertised in the paper and were excited about the savings. As I was approaching the checkout the cashier asked for their rewards card. One of them responded he did not have one. I offered them mine as I do anytime someone does not have one and always allowed to. I also noticed there was a woman that looking over the cashier.and she refused to allow my using my card for theses men she stated it was against policy.
I added that this is often allowed and never has there been a problem. She was not friendly, apologetic and in my opinion lack customer care qualities. I asked the men what was the price change and it was .49 cents so gave the men that amount of my own money. After the men left I said to the woman she should be ashamed of herself and ask to see that policy and she denied allowing me to see it. Now I need to mention the cashier checks me out all the time, we talks and laugh each time but she was very emotionless today she acted like she did not even know me. I shop at walgreens all the time. I have my scripts filled there as well . But I must say if this is how walgreen's treat the lower class people I am shopping the wrong place.

john cifreo
from Atlanta, GA
My wife called to check on prescription at Walgreens. They have been giving her a run around for a week on finding prescription. They said they would handle it. They called back and when they could not speak to her because I said she was busy and could not come to phone and I would take the call, the caller by the name of Ratasha started with an attitude and said they could not solve the problem and we could look else where if we wanted to but possible the prescription would come in. When I said we have been waiting a week the attitude got worse and she stated it would be in Monday thank you and hung up with out waiting for a response. I called back and the same person when I asked her name said I was rude and shouting which was never the case and gave more of an attitude. I tried to have a conversation with her but she said she was busy. I was treated like donot bother me I am Walgreens you are a problem customer.

sidney cain
from Denver, CO
I purchased a web utility ramp customer order number 9399419137 on 8/12/15 for $439.29 for my mobility scooter for a trip planed for early October. when we tested it in late September we realized the suv was too high off the ground to accommodate said scooter. when I tried to arrange return I was advised by a very polite phone agent that I had exceeded the 30 day return policy which I was not made aware of at the time of purchase! in my opinion this policy is foolish since I did not internally exceed the 30 days nor was I aware of limitation.
I now have a $439 ramp I can't use and I have been a customer for over 40 yrs and between my wife & I we have close to 20 Px & she buys much of her makeup at your highlands ranch store. if an exception is not made on the ramp we will move to another store-not walgreens, file a complaint with BBB and record our displeasure on net & verbally to everyone will listen. Please reconsider & and advise-we leave for Arizona in 9 days.

Robert Faust
from Palatine, IL
This a.m., Sunday 9/20/15, we visited the Walgreens at 12000 Princeton Drive, Huntley, IL 60142 to have have a prescription filled about 9:20 a.m. We were told the prescription was sent electronically to another Walgreens on Reed Road, Huntley. We requested the prescription be transferred to this Walgreens? OK. However, this Walgreens (Princeton) does not have the medicine available? Requested the pharmacy to inquire that the Reed Road store had the medicine. YES! While exiting the store (Princeton) we were summoned back to pharmacy by loud speaker. We don't have the medicine either? As all of this was going on we were told the pharmacist was making phone calls to locate the medicine. About 1/2 hour later, after numerous requests of what is going on we were told they could not find the medicine at other Walgreen locations.
Now, another 10 minutes later we requested that the pharmacy call the Walmart across the street to ascertain if they have the medicine available. Customer service less than attentive. Informed store manager who responded that Walgreens telephone system takes a long time to get through to other locations. A multi million dollar corporation and a telephone system that doesn't work to the advantage to the loyal customer? Suggest the pharmacy under the control of the pharmacist and store manager, be advised that their customer service requires an attitude adjustment! (While all of this was going on another pharmacy customer became somewhat irate at the length of time and lack of interest shown by pharmacy staff). Walmart filled the prescription if 15 minutes.

Anna Reyes Olan
from Orlando, FL
Pharmacy-schedule 2 rx fill request denied, stating that although ID & local address verified, request denied because according to corporate policy the pharmacist needed to call doctor's office to verify script because zip code was in Orlando 32806 and my zip code is 34743, same as pharmacy. I used to fill rxs there yrs ago but pharmacist at that time was not very friendly. Health problems prevent me from taking traditional rheumatoid arthritis meds, therefore a scheduled 2 controlled medication is substituted for pain management. I was told to return Monday when office is available to verify rx. Security is one thing but this is demeaning to be treated this way by a so called educated healthcare professional. The rest of the store employees at least treat customers with respect. I should know, I'm a healthcare professional too!

Tamara Starks
from Phoenix, AZ
This is the complaint I filed with my employer. The Walgreens pharmacy at 1305 S Greenfield in Mesa was SO SUPER RUDE to me when I called that I am actually shaking. I explained that I am a nurse that works for ____ Residential Drug Rehab and we are trying to fill some prescriptions this evening, and the pharmacy person, his name is Medine or something like that, basically treated me like I was a drug addict trying to plagiarize orders to get medications, and told me that they would not fill any prescriptions for me unless I brought in a hand signed doctors order, or had an electronic faxing system and assured me that they had never filled a prescription for us.
I explained we do have an electronic faxing system and that was what I had sent the order through, and that is the system we always use and it has always worked at which point he turned away from the phone and said, "Now she's saying we fill prescriptions for them all the time" like he was mocking me to his coworkers. On top of this another client is irate that her 10mg of Zyprexa is unavailable and also demanded that we fax it to the Walgreens, her order came out looking odd and the pharmacy guy said he didn't have time to help me with this and hung up on me.

Marie Hanson
from San Jose, CA
I've tried to email, on Walgreens main web page, to no avail. The difficulty I am having currently, is that the Terra Linda, Ca Walgreens, is again, putting"out of order" signs, on both, the women's and men's bathroom, on Saturdays and Sundays. I come in, with my 79 year old mother, who needs a restroom, while I shop. I don't think, Walgreens, understands, that many of their customers, are senior citizens. I'm a little confused, at this point, on what it is, this store would like to achieve.
Are they wanting, to eliminate the bathrooms? Are they selectively, vetting, who they will let in, to the bathroom, and who, they will not ( the bathrooms, are locked, and a Walgreens employee, has to unlock, for each customer)? Are they discriminating, based on age, or disability? Are the employees, simply, lazy, and would rather, eliminate this service? Seniors, should not be treated, like this, it violates, the ADA, act ( the Americans with disabilities act).

Bettie L. Bishop
from Houston, TX
I pulled my back, and suffered excruciating muscle spasms. Dr. Norman's office called in a prescription for a muscle relaxant, last Friday AM. Walgreens called me that they could not fill it due to insurance (Medicare), but that they were working diligently on resolution. As of Monday, 8/17 I got the same automated message, with no update. I was unable to speak to a pharmacist. The price of the much needed drug was under $20. When I went into Walgreens, I immediately offered to pay for this drug. Only then was it filled. If Walgreens were a true friend, someone would have called me and offered me the option of paying, intervening over a week-end of physical misery.

I can't believe that my 24 hour Walgreens will no longer off 24 hour pharmacy hours. You have the slowest pharmacy i have ever been to, waiting for a new script sometime is a 2 hour wait and if you are picking up a script i have waited for 45 minutes just to get to the window and the dive up is not faster, and now your cutting you hours. The only reason I use this Pharmacy is because of my work schedule i can pick up at 6:30 in the morning or 11:00 at night. for those who work the late shit you have made it impossible for us to continue the use you pharmacy.

Dian Jones
from Baytown, TX
I have been a Walgreen's customer for many many years and was delighted when a store went in about 3 miles from my house. Use it for everything. I have been buying all of our vitamins there but Imagine my dismay when I purchased Ultra CoQ10 for my husband for the umpteenth time at the price of $41.99 and discovered just by accident that it was sold at Walmart for $28.99.
Same brand same everything. So very disappointing. I have the photos to prove it. And I have since found it cheaper everywhere else among a few other things that I thought I was getting for a good price.. Will not be purchasing any of my vitamins at Walgreens any more. It will have to be a really good bargain that I have checked out thoroughly before I do. Same goes for most make-up. It is cheaper at Walmart also so will not be buying it at Walgreen's unless really good deal.
I love Walgreen's but now I am beginning to wonder about quite a few things.

Randall Linden
from Independence, KS
Went in to buy Coke and saw that chewing tobacco was on sale. Sign posted the old price vs the sale price. Cashier was extremely rude. Rang up the items which the tobacco rang up at full price. Told her that the tobacco was on sale and she said no it isn't. I said mama the sign says 3.99 per package not 6.99. She said the tobacco prices were going up the next day. I said but that's not today. She called the night manager to the front which took three calls before she came.
The manager took the tobacco to the back. They finally decided it was on sale and gave me the sale price. The cashier then decided to tell me that even though the sign posted the sale price they didn't have to sale it for that price. Then she informed me that her dad was in law enforcement and she knows all the laws. Hard to believe someone of her age knows all the laws. Have e-mailed Walgreens and called customer service but not one response. This happened at the store located in Independence KS on 06/30/2015. Walgreens must not care about customers.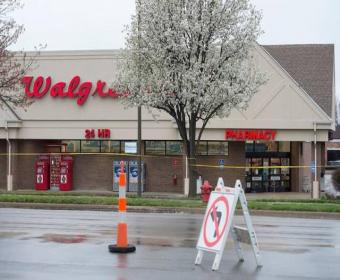 Michelle August
from Holland, MI
The store you have on Butternut and James in Holland MI has a lot of problems. I have been going there ever since you opened. I live right across the street, I have lived there before you even built that store, in fact 25 years. Every time I go in there lately there are so many new employee's and they are to young to sell alcohol and they are at the register's all the time; so you have to look at every other counter including cosmetics, photo and even the pharmacy to get checked out.
This was not a problem 6 months ago. I also get phone calls from your automated services that tell me I have a prescription ready and when I go there they say there is nothing for me. They keep hiring people that can not check you out because they are to young. I think you should start paying your workers more money so you attract more people that are able to handle selling alcohol, on top of that the pharmacy has went to far down hill it is not even funny. I have been going there for the 25 years that I have lived across the street, because it is so convenient for me. I think you need to look into changing who you hire and what age they are. I have worked in the customer service for many years, as my parents have owned 4 restaurants and the other places I have worked for.
I have a degree as a paralegal and also 3 years of business management. I work at a Country Club and managed there to. I am not the only one that has said this about this store. Please look into what is going on at this store and make some changes. I knew almost everyone that worked there by name and the same for them. Now it is a really big mess and you need to do something about it. Thank you for listening to me and hopefully you can correct this problem soon.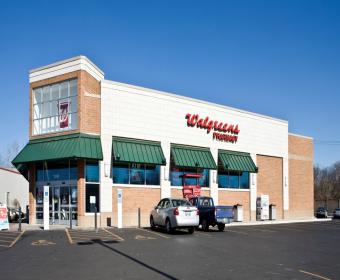 james michael johnson
from Murfreesboro, TN
I am a customer at the Walgreen store located 8110 Hwy 100, Bellevue, TN 37221. Ron Norris works in the pharmacy and he is always condescending and rude to me and also my wife. Yesterday he argued with my wife and was not helpful at all with our pharmacy order.
This person has bad manners and is not the person to represent Walgreens. We are not the only ones to complain about this person. I am not the type person to cause problems or to be argumentative. The store is close and we prefer to remain a Walgreen customer.

Wanda McFarren
from Pickerington, OH
I had just had gum surgery and took the prescriptions to be filled to the pharmacy. I told the girl who waited on me that I had surgery and needed the pain medication as soon as possible. Should not have been a problem as I was the only person waiting. She told me it would be 20 min. As I sat waiting the pharmacist got on the phone to order lunch. There was a new menu and so the pharmacist had to talk about what was on the menu. After 25 minutes I went up to the counter to ask how much longer it would be; and as I stood there I saw the girl that was counting out the pills drop one on the counter and then pick it up with her hand (that had just handled money I presume) and drop it in the bottle.
I asked the pharmacist if that was my prescription and he said yes. He said pills often drop on the counter often and are put in the bottle and that it happens everywhere. I demanded a new prescription and that he fill the prescription. He did. He said the girl is the counter of pills. Why couldn't she be the one on the phone ordering lunch and he--the pharmacist--fill the prescription? He was wearing no name tag and I asked his name and with a snarl he replied--Nate. This is not a clean environment. I do not expect dropped pills to go in my bottle.
Nate said if it had fallen on the floor that would be different; but, it just fell on the counter. But what about the girl's dirty hands picking it up? And how can a girl with no training be expected to count out pills and can it be from the correct bottle? It scares me enough that I think I should change my prescriptions to another drugstore.

Ruthie Watson
from Little Rock, AR
On June 5, 2015 I went to the Walgreen store 071284 located at 14820 Cantrell road for the first time in Little Rock Arkansas. I purchased 4 bottles of Sally Hansen Miracle Gel to give to my daughters. They did not like the colors I had chosen.
Including tax totaled 43.58. On June 6, 2015 I returned the Nail gel to the store. the clerk was very friendly made the return in two separate transactions in the amount of 21.78 each one receipt showed 12:03 pm and the other showed 12:04pm. On June 8, 2015 one of the transactions in the amount of 21.78 credited back into my checking account. On June 9,2015 I called the store and spoke to Mr. Kennedy. he told me to wait another day to see if it hit my checking account. It did not. I called spoke to him again was told to come that evening he would tell. Mr Bradley. I went Mr. Bradley was at lunch told a cashier he was not aware of the situation.
She called Mr Kennedy at home. He told her what to do. She tried the system showed no record of the transactions at all. I then Mr Kennedy back on Friday June 12, 2015. Said he would have your posing system check it and call me back. Have not hear from him since, Spoke to Ms. White 6June 16,2015, she offered me a gift card when I spoke to her. I told her no I wanted my money back. This has bee a very unpleasant experience and Will not shop your store again.

April Adams
from Fulton, MO
My son was wrongfully fired from Walgreen's over an issue with cups at work. A girl named Molly at the Ava, MO location is lazy and is not a good employee. She told my son that he didn't have to work on days he had to work, and in November of last year we went in to have lunch and Molly was washing dishes in cold water, and kept staring at us while eating. It made for an uncomfortable experience. I won't be coming into that store again due to her behavior. Secondly, everyone liked my son's disposition and I feel that he was wrongfully terminated.

Michelle Williams
from Boston, MA
I was harassed by the security guard today at 10:50 am at the Walgreens in Roxbury Ma on warren st.He asked me for my receipt after I paid for my items. He saw me walk by with two items in my hand but did not realize that I went to the side register to pay for my items. He assumed I stole them. He did not see me with the bag when I was leaving so he should not have asked me for a receipt. I could have put the items back for any reason. I could have left my wallet in the car and placed the items down. I felt very insulted and embarrassed that he assumed I stole items from the store. He did not see me put items that I did not pay for in my bag. I think this was inappropriate and uncalled for.

Robert Przykucki
from Alpena, MI
I'm not in a good mood but will try to relate my many negative Walgreens experiences as best as I can. If this were just one experience I wouldn't bother but it happens most times when I shop at Walgreens. (I try to limit my stops). I usually drive by the store before I shop to see how many cars are in the lot.
Tonight there were only 2 cars so I figured I shouldn't be ignored and shouldn't have to waite. I had to pick up a prescription from the pharmacy. I received a recorded message the day before that my prescription would be late and would be notified when it was ready. I waited a day and was not notified. I stopped to check. There was one customer in front of me and her, the pharmacist, and the clerk were all having a discussion about anything and everything. I thought it might be a family reuinion.
When the customer finally left, the pharmacist quickly ran to the back to be out of sight. The clerk ran to the window looking for a possible drive-up. Either employee had the least bit of concern that I was standing in line for some time and would like to be waited on. I voiced my displeasure but they didn't seem to care. I left with part of my prescription being filled. I'm still missing part of what my Dr. ordered for me.
I'm too frustrated to return. I'll just tell my Dr. that Walgreens didn't fill it and didn't tell me why. This happens to me every time at this store. Maybe they just don't like me. Going forward I will find another pharmacy to fill my needs. I'm done with Walgreens and will not shop there again. I know I am only one customer and no big deal. I just had to let off steam. Maybe you could relay to your employees that they receive a pay check because of customers like me.

Jovan Franklin
from Fresno, CA
I filled a prescription at the Walgreens on Palm and Shaw and was told that my insurance wasn't good so I paid cash for the prescription they told me if I could show that the prescription should be paid for by my insurance within 5 days that my $120.00 would be reimbursed which I did today now they are saying they gave me more than a 30 day supply which my insurance will not cover so basically im out of luck the customer service there is horrible I don't understand why they would tell me this and not follow through on their end that they had given me to many pills if I had known this I couldn't been prepared for this.
I am currently on disability with very limited income and paying for my insurance out of pocket have been with walgreens for years getting my meds. I will be filing a complaint with the BBB because of this matter no one seems to want to help me to get to the bottom of things. if I had known this ahead of time I would have been prepared but in the past my medicine was covered 100% and the people there should take a little more time to do their job and inform of things first before saying I would be able to retrieve my monies. this has put me in a hardship. I will never fill another prescription with this store again and will tell everyone I know and all my 5000 facebook followers not to go to walgreens either. Horrible place of business.

Genna Salera
from Memphis, TN
Walgreens Hickory Hill and Knight Arnold Roads Memphis, TN. It's so obvious Walgreens pharmacy can't handle the sales volume
and they don't have enough employees between approximately 4:00 p.m. to beyond 7: 00 p.m. I brought my prescription up there about an hour ago. It still isn't filled and most likely I'll have to pick it up tomorrow after work instead of taking my medicine tonight like I'm suppose to.
They wrongfully are glad to make their customers wait 45 minutes to one hour and longer. This is terrible. This is one of the worst. Today is Thursday May 2, 2015.

Shauntia Chaney
from Norcross, GA
I had a prescription from my doctor stating that My prescription be Claritin, they gave me there brand unknowingly. I got home and realized it wasn't Claritin. I instantly came back to the store to return it. It was over the counter Claritin, but because I use Flexible spending That's the way I have to do it. The manager of the pharmacist told me She could not take a box of unopened medicine back. I immediately transferred the medicine to CVS next door.
Walgreens never ask if you want there generic brand, but forces it on people. I am very distraught with Walgreens at 325 Parkway East; Birmingham, AL 35215. On this same visit, my son had amoxicillin. They didn't even give me a dropper, they never have enough pharmacist tech, always a long wait. I have been using Walgreens for years, but as of today, I have changed my mind.

David Hatt
from Boise, ID
Since the head pharmacist left Ontario, Oregon, in December, the service has been getting worse. They say they have not gotten prescriptions from doctor. After calling the doctor they said they had sent prescription but they would call again. Then Walgreens said they are out, then half hour later Oh we have it.
Also it takes 2-3 hours to get prescriptions filled. When are they Ontario Oregon Walgreens going to get a new head pharmacist? I do not want to change where I go. Some of the staff are really trying hard to help, but there are a lot of new faces that do not seem to care.
a

kenneth earl posey
from West Monroe, LA
I called the Walgreens store on Cypress in West Monroe, La. The first time I had to wait 24 minutes before someone picked up. When I started to give my information, the tech or whomever, put the phone down and began to wait on someone at the counter. She finally hung up the phone. I called back and was placed on hold for 18 minutes. I called a third time and after 5 minutes someone finally answered.
The tech found my name and script and said " yeah ok, it will be ready at 1:30 and hung up. I have lived in San Antonio, Nashville, and Baton Rouge. Larger populations, busier stores, and I have never received this type of service. I am a loyal customer and will continue to be, but I just thought someone should know
By the way, I get excellent service from my Walgreens pharmacy at Jones Creek in Baton Rouge

ruby white
from Odessa, TX
Pharmacy was awful in checking insurance information. Had insurance call them and still they refused to call a number that was asked by them. Insurance company even told them they were contracted to call for verification. Manager at Walgreen's refused to call or make any Attempts to call the number provided by insurance. Had to take my prescription else where. All together really BAD customer service. Walgreen's on bulverde/Evans rd. San Antonio . this was our first time and only time I will ever go to this Walgreen's.

Gwendolyn Mckissack
from Clinton, TN
I went to Walgreens today April 27, 2015, to the photo dept to have photos placed on a DVD which I ordered a total of seven copies. When I picked my order up, which the total cost was $61.10, I went home to play them on the DVD. Well for some reason, they weren't correct so I took them back to the store and the sales lady which her name is Haley said she would try and correct them and to check back. So I left the copies with her except two because I had sent two copies in the mail prior to looking at them.
Well, she tried to correct them but was unable to, but that was okay. I can understand situations are not always completed in perfection. What really upset me was the way she treated me totally unprofessional. She never looked at me when talking, she walk away from me several times and left me standing there for some time. I just ask for a refund, and I never had to wait so long in any store for refund as long as I waited at this particular Walgreens.
I have always been a customer at Walgreens for many years and never experienced a very rudely unprofessional lazy individual. I could clearly see she had no time for me, no people skills and the manager named Chad totally ignored me and really did not want to give me a refund. This particular visits has raised my blood pressure today, four trips to Walgreens today which I feel was a total waste. It wasn't because of the DVD's it was the unfriendly service I received from the sales lady name Haley.

Charlie and Mary Ellen DuPont
from New Port Richey, FL
First of all we will never shop at a Walgreens again. We have been dealing with Walgreens for over 30 years. This Walgreens here in New Port Ritchey is the WORST Walgreens ever. They are on Main Street and Rt 19 here in New Port Ritchey Florida. They are not friendly to deal with. and getting meds is the biggest joke. I had to get a scrip for my meds to get filled and I live one block from this Walgreen but, because my doctor is 15 miles away that wrote this scrip they won't fill it. They told me I had to drive 15 miles to Hudson to get this filled. I am getting ready for back surgery I can't ride for that far. So we are going to have all my husbands scrips filled now at CVS which is 2 blocks longer for us. This is just the many things that have happened to us. This is a horrible thing for me. I am in so much pain with my back. This Walgreens doesn't have enough people to wait on when someone is getting their meds. We went to the Walgreen is Fort Meyers we never had this kind of problem. We hate this Walgreens in New Port Ritchey it should be out of business.

I went into Walgreens at 31st and Harvard to talk to pharmacist about a mistake that his pharmacy made. The pharmacist name is Fong Lou. When I explained to him what happened he just kept saying by law when you turn in one prescription it cancels the other which in the past they have never done that this time he then started telling me he knows what the medicine is he knows that we abuse it but he gives us the benefit of the doubt. I was very offended I did not expect to walking to Walgreens and pretty much be called a drug addict in front of a store full of people by the pharmacist. I will never go back there again I got angry and told him it was bullshit what he said and he told me to leave or he was calling the cops.

I have a complaint about a pharmacist named John ? ( refused to give me last name) my first incident happened 3/5/2015 evening when he took it upon himself to call my prescribes, an physician asst. and tell her that was too much pain medicine for me and she canceled one of my scripts, I had to wait 5 days to get in touch with her to get my meds, when I went to fill it, he was looking at my prescription and talking on the phone for a long time, I asked if he was going to fill it he said"I don't have to fill anything I don't want too". I took it to another Walgreen's that had no problem filling it. My 2nd complaint happened today 4/7/2015 at 1:00pm when he seen my prescription, he said they were out of stock when I asked if they could order it, he said no, when I asked why, there was no answer! This store is located at 251 Cumberland ave. Morristown, Tn. 37813. I have been using this pharmacy for 6 yes and have never had a problem..please reply to this complaint

I have given Walgreens and Davenport Iowa on West Locust Street business for years.been a lot of money than a loyal customer.AM disable gail on fixed income...5 weeks ago on a Saturday freezing cold night, about last night of sales.was in there.have bad discs,..don't have time to mention everything else can share with new line manager patty came up have no clue what she was doing talk to me like I was in 1st grade will bring this all over one by one I am using shampoo coupons and rewards before.told her she'd have to put in my phone number again for the discount and tried to give her the coupon didn't put in my phone number Thomas said that wasn't the right Groupon even though done this many times.total ass out of me but she was wrong hello other customers making remarks.after 15 minutes I hurt so bad had to leave.sure she didn't tell anyone about all the money they lost the monster.
I went home and called asking for corporate number she answered and told me to look it up myself.I told her to do.she gives me a number to another store in town.that guy was very helpful but too far to drive for him to take care of me.another gal manager there sweet one supposed to have guy in charge there call me and obviously they didn't have them,..even have a three dollar item I need to take back.when to drive up window for medicine a couple times 34 but due to the embarrassment the and like I was a dog come back in the store or any other.major computer glitch wonder if they know how much they lost that night and since.I have been nothing but nice to them.call home office supposed to be investigating haven't heard from them so that's a pile of Crap.tell me 5 on reward card.

I went to Walgreens(Richmond Road, Lexington, Kentucky) on a Sunday evening for some OTC medication but needed to ask the pharmacist a question about it. When I went to the counter another customer was waiting there to pick up some prescriptions and the pharmacist was on the telephone. I waited for almost 10 minutes before he got off the phone and waited on the woman ahead of me. He was friendly, not in a hurry and made small talk and took what I felt was an unacceptably long time checking her out. By this time I had been there waiting to ask a question for more than 15 minutes! Just before the woman ahead of me was finished, a car came up to the drive through and as soon as he finished with the woman ahead of me the pharmacist said "I'll be right with you" and went to wait on the drive through and left me standing there!! They had questions and he was looking things up for them so I just left and went to a pharmacy that actually has customer service.

Laverne Duchscher
from Chandler, AZ
when I filled a prescription for an ointment for itching from my eye doctor, the prescrip was filled with a tube that cost $84.00!! it was 45g!!! like a large tube of toothpaste!! why would I be sold that large amount for a small itchy area by my eye? For the money, of course!!!!! I will take all future business to CVS.

Dr Stephen Netzel
from Sun City, AZ
I am a dentist of 33 years & used Walgreens' Rx extensively throughout my practicing years. Change of medical insurance always reeks havoc when it comes to filling Rx & hoping the pharmacist processes the insurance properly. I have had a RX for fentanyl patches for 4 years now. The refill of my Rx has been a nightmare with walgreens' pharmacists. They don't process the same from pharmacist to pharmacist even thought the same Rx. Too many things to discuss here. Need someone to contact me for telephone consult.

Phyllis Romero
from Baton Rouge, LA
This is the second time i am writing this. On March 18th 2015, my sister and I went into the walgreens in our town, (Breaux Bridge, La) to pick up scripts. I picked up a few things and before picking up my scripts I went to the restroom and it was locked. I asked the girl at the counter of the pharmacy could you unlock it. and She said No. that it is locked up after 8pm. Mind you, it is an all night store. I have been doing business here at this store for 8 plus years. I spoke to a manager and she said no also. they were all congregating in the front of the store at the time. My sister and I were the only two customers in there at the time. They thought it was funny. I am 62 years old and I feel that a regular customer should be treated with a little more respect. much less any other customer purchasing something in your store to keep you working. I would like an answer from you. Will I get one. I am not writing this for fun. I want to know if something can be done about this. If nothing can be done I will go where they will take care of me. I will pull all my scripts out of Walgreens and go somewhere else. the store is at 1401 Rees Street, Breaux Bridge, La 70517.

Laverne Duchscher
from Phoenix, AZ
I had a prescription from my eye doctor for Betamethasone Dipropionate Ointment USP. Dr's office asked where to call the prescrip in to. told them Walgreens at 11420 S Fortuna Rd, Yuma, AZ. previously had a prescrip filled for a similar ointment. came in a small tube, very moderate price. this time, they rang up a charge of $83.99 and handed me this tube as large as a tube of toothpaste! I was so shocked. said what is this. was told this is what was ordered. I paid for it and left. should not have, I guess. well, I did call the dr office and they said they did not order that large of a prescription. I feel that Walgreens Pharmacy took it upon themselves to sell me a far greater amount than I needed - for a hugh increase in profit.

Phyllis Romero
from Baton Rouge, LA
I have been doing my business with Walgreens, out of Breaux Bridge La for the last 8 / 9 years . I buy all my medicine there. When going there to pick up my medicine I always buy extra things while I am there. I went in last Wednesday (3-18-15) at approx. 8:30 PM. My sister and I were both picking up Meds. I said to her while you are getting yours I will go to the Restroom. It was locked. I asked the girl to open it and she said no. I went and looked for a manager and was told no , due to it being locked after 8 pm every night. I mentioned that I was a customer purchasing something and that I needed to go badly . They would not let me. Well to whom this may concern. I am in the process of taking all my meds out and going to another pharmacy. It was rude and a big inconvenience on me. I am 62 years old and had to hurry and leave so I would not have an accident. Shame on your company for not accommodating of your older customers much less anyone else. Store Location is 1401 Rees St Breaux Bridge, La 70517 337-507-3813.

Pharmacy Department at Walgreens on the corner of Beach and Westminster. 5:15PM give the lady my scripts I just got from the Dr 20 minutes prior. She tells me 1 hour to fill. I've filled both scripts there numerous times, I wait, I shop, I spend money there. I go back to Pharmacy at 6:20PM the girl tells me they are filling it now 5 minutes. I sit right in front of the pharmacy at the 30 minute point - 7:00 I ask about my scripts. One script the doctor needs to sign a form for my insurance, they would know this and it is after 5 so why would they tell me today in one hour? I don't know. I would think they would know. The second script the insurance won't cover until the 25th. REALLY!! So the hour should of been tomorrow! Huge waist of time and after I leave I get a text my script aren't ready. No Kidding. I'm not sure who they employ, but if neither of the scripts would not be ready in one hour or even today - why have me come back and then have me wait? REALLY! If you would let me I'd do a 0 stars if you would let me. These are the only 2 scripts I have there too, the other 5 I have I fill at Rite Aid for this reason - when they are ready they are ready. Seriously!

I took three rolls of film and request a CD only, no photos. One roll of film was black and white film. All three rolls were accepted by Walgreens. Today when I went to pick them up, I was told. We are sorry, it was a mistake to accept the black and white roll since we can't process them. In the envelope was a rolls of negative paper with nothing on them. Of course there is no way to ever replace photos that were taken on that roll of film. Terrible customer service. I guess the person taking the order could not read the label on the roll that clearly stated it was Black and White film.

I dropped off my RX at 12:10. I went back to the store window at 1:40. I waited in line util 2:24 then they said they almost had it ready. At 2:30 she Blamed my insurance and said I might be able to get it in another hour.

Tried last year to set up my pet, dog on Walgreens RXpet program. The big scary blond behind the counter didn't understand or even know there was such a program. She was very rude and tossec my dogs prescription of insulin on the counter and said do you want it? I said NO! For some reason I drove 10 miles to another Walgreens near where I work. Well I met a shining angel' no kidding that seemed like an expert at everything. She set us up and thanked me for coming in. Problem here is I have been back every month for a year now and I've never seen her again. I have been mistreated at least 10 out of the last 12 visits and have determined that Walgreens must be a terrible place to work and the people they are anle to retain are WAY "Under" qualified to deal with the public. Note: after the last refill on 3/4/15 which the price increased 28% and no one could explain why I received a new e-mail on 3/6/2015 saying that that same refill was eligible for refill? Crazy and scary that people like this are in charge of something so important.

Angela
from Chattanooga, TN
I would like to let know who it concerns that I will not be returning to any Walgreens store in the future.I visited the store located at 8714 East Brainerd Rd. Chattanooga,Tn 37421 and was completely appalled at the TERRIBLE customer service.I purchased a box of your store brand ibuprofin at another walgreens store on 3/3 and realized I picked up the large tablets instead of what I usually get,which is the smaller round ones.I happened to be in the East Brainerd area and stopped by the Walgreens I listed above to get an exchange.Well when I explained to the cashier Penny that I would like to get an exchange she was insulting and rude.First she accused me of not even buying the the medicine at a Walgreens,even though it was a Walgreens brand.Her attitude was very rude,accustory and unfriendly.
She hatefully said without a reciept she would need to get a manager.So she called a manager up and he was just as rude as she was.He repeatedly asked where I purchased it from even though I clearly stated where I bought it from.As he was trying to scan it,it wouldn't show up on the screen,so he asked the original cashier we were dealing with why it wasn't showing up and she said it was because it didn't come from Walgreens!!Basically implying we were trying to pull some kind of scam! Well yet another person was called up front to assist,and it turns on he wasn't clicking price check before scanning! I even asked if they can look up my card number to validate that I did indeed buy this item from Walgreens. I Was simply met with accoustory glares.
The female manger named Danzania was the only one there being decent and professional.The older male continued to be rude.I even stated where I purchased again and he said,"Yea, assuming you are telling me the truth" To say this was out of line and unprofessional is a total and complete understatement.To be accused of wrong doing before checking the facts is unacceptable.I did get the item exchanged but only after being humiliated and embarrased.I will not be returning.

Lisa Yates
from Memphis, TN
Went in to the Walgreen pharmacy to get a prescription filled. I gave the prescription to the the pharmacy tech, she put the information into the system. I noticed the foreign pharmacist looking at me and looking at the prescription several times. I was wondering what was taking so long and why he kept looking at me strangely. The pharmacy tech finally called me up to the counter to tell me that the pharmacist needed to verify the pain medication the following day and could not fill the prescription. I asked what the problem was and his response was, " its just a routine thing". I immediately became angry, I am in pain just had a knee scope done and you want me to wait to get pain medicine until tomorrow. I am an 49 year old African American professional female, not a drug addict trying to get a fix. I always use Walgreen's to fill all my prescriptions, and never had an issue.
I took my prescription to another Walgreen's less than 2 miles away, they filled my prescription in less than 15 minutes, didn't ask any questions. This occurred in at Walgreen's in Cordova, TN 38016 at the corner of Hwy 64 and Germantown Pkwy. I called back to the store and asked for his name, I am going to file a formal complaint against Ra0j Cegu, for his unprofessional behavior.

In 2014 I turned in a script from Urgent care for 10 5mg oxycodone. Walgreens is located in the same building. The pharmacist refused to fill the medication. The following week she apologized and said she did not know why she acted that way. Her name is Ginny, Springfield, OR. In 2015 the same pharmacist Ginny, reported that I wanted to fill a photocopy script. This person is a nut! She held my script in her hand and we discussed it. I took it to another Walgreens the following day and had it filled without any problems.
Are these pharmacist under a lot of stress or what? Ginny seems worn out and her hair is tied back but always very messy. The patients wanting to fill their scripts have to stand at the counter or wait in drive thru for up to 20 minutes just to be acknowledged. I do over 100,000 in medication every year with walgreens but not anymore. I am moving my prescriptions to another pharmacy. Walgreens has too many complaints. Everyone should stop shopping there. They are very expensive. Did you know you can fill a script at Costco without having a membership? The family owned pharmacies are usually pretty good too!

Christy Rash
from Liberty, MO
Pharmacy Manager (Martin) in Liberty, Mo. Refused to refill my perscription on date that was on my bottle refill, very arrogant and we had words this is not the first time I have had issues or listened to other people arguing at this Walgreens location, I will be transferring all my perscriptions! customer service horrible and the fact that the managers are suppose to be setting examples not acceptable as a customer service. Manager AVP I would fire all the managers as the story is now tainted!

Thank you very much for closing the Drug Warehouse near our home and forcing me to use Walgreens. I hand walked a precription into the Walgreens @ 701 W Houston, Broken Arrow, OK 74012, on 10/8/12 received a recording three days in a row stating that my prescription was ready and everytime I went to the pharmacy was told it wasn't ready. I talked to a different employee everytime and was assured that it would be ready the next day. The last time on Thursday, 10/11/12 was told it would be there when I got off work. Again, it wasn't. Was told it would be ready for sure at 11:00 A.M. on 10/12/12, I even waited until after noon to go back, again it wasn't ready. I'm sorry to say I blew up marched out of the store and will not be using Walgreens. I feel I was very patient for the four days I gave the pharmacy to fill my precription that I have filled at Drug Warehouse for a year with no problems. In relaying my story to friends, I found I'm not the only one with issues of incompetency at Walgreens pharmacies.

My name is Donna Lucas I have been a loyal walgreens customer for many years. Today I visited the take care clinic in Aurora on N Randall Rd. My experience at the clinic was awesome. I am new to the area and do not have a physcian out here yet. My complaint is directed to the pharmacy. I recieved 3 prescriptions from the clinic walked to the pharmacy was told it would be about 15 mins after about a half an hr the tech told me that the computers were down it would just be a few more minutes. Another 15 mins passed now the tech is trying to contact my insurance co for co-pay amts.Mind you I'm really not feeling well and am still not getting anywhere. So i have two questions why in Gods name would you be working on your systems as one tech finally told me while the Pharmasy is stll open but unable to despence meds. and my second question is why dont i just take my business to CVS.

This Walgreens never has any meds. It always take 2-3 days to get any prescription filled. It never keeps any meds in stock for customers. I had 1 prescription they told me to go to another store to get cause they wouldn't fill it. I went to another Walgreens and had it in 10 mins. It's a shame I have to drive 30 miles out of town to get the prescription at another Walgreens!!!!! They never get it right. Today they forgot my insulin. I am tired of giving this Walgreens my business.

On December 19, 2012 at 4:30 Pm at walgreens store in Fountain Mesa I gave Mrs. Sue my prescription and was told to return in one and a half hower to pick up my medication. Well I returned for my medication and she misplaced my prescription that was giving to her and I was not able to get my medication that i needed for the day. I'm very disappointed in how dis organize this pharmacy workers are in this store could you imagine the type of mistakes that maybe happening there like giving customers the wrong medication etc, for been disorganized.

I had a prescription for Vicodin ES . they told me 20mins a whole hour went by and i was told nothing. then the people in the back started going on break. nothing the lady came to me and said that they had to call my doctor. about the strength of the meds. and then a whole hour went by i am still sitting there while other people . are getting there meds. and then two hours later she tells me the doctor is gone for the day and they where waiting for the nurse to call back. i sat there for two hours for nothing 6 people working in the back and i got nothing but complaints

I walk into walgreens to return 2 items and the managet was pretty much yelling at me in front of other customers saying that i stole the 2 items and that the cashier seen me so i ask mrs Heap to show me the video she refusef so i said well if i stole them and yall seen me why didnt anyone stop me. Dso she says im never allowed back so i left crying and very imberresed.
I went to another walgreens to exchange the items to fimnd out that she emailed every walgreens in houston texas to tell them not to assist me that im a theif she gave them every description as to what i look like. I am very very imberesed and bel beleive that this rude person should be fired someone with that much anger should not be in customer service.
I am going to sue walgreens and press charges on her due to the fact that she was yelling at me and accusing me of this and i did not due and she emailed every walgreens. Im very upset

Walgreens pharmacy's customer service is horrible. I called a prescription in 2-3 days early and it wasn't filled. To make it worse, I wasn't called. i had to call in to find this out. And when I got upset, the person on the other end of the phone was very rude. I asked for the manager and was told she would be coming off of vacation on Monday. When she called me on Monday, she was very defensive and blamed the doctor. I am tired of this "defense." I DON'T KNOW whose fault it is and I DON'T CARE. I thought I WAS THE CUSTOMER!!!!!!!!! Anyway the manager (Greta Roos at the Metairie , LA Walgreen's) could have CARED LESS. What happened to Customer Service?????? I will look for a company that has good customer service.

Charles Edmonds
from Fort Payne, AL
I was a customer of the Rite Aid Pharmacy located at 3401 South Broad Street Chattanooga, TN 37409. Because Rite Aide was purchased by Walgreens, my prescriptions were transferred to the Walgreens Pharmacy 3550 Broad Street Chattanooga, TN. I am in Pain Management and have prescriptions of Oxycontin and Hydrocodone. My Oxycontin is due to be filled tomorrow Oct. 12, 2018. I called the pharmacy a few minutes ago to ensure the drug was in stock and could be filled on that date. The pharmacist technician informed me, before I was finished asking my question, that I would have to call back tomorrow. I explained to him that I was aware the prescription could not be filled until the 12th all I wanted to know was the drug in stock and could be filled tomorrow. He said they didn't have the drug in stock and would have to order it next THURSDAY! I told him not was not acceptable that I had to have the medication or I would go into withdrawals and that he needed to get the drug from another Walgreens store. He informed me that was not possible that they could not transfer drugs from one store to another. He was very rude and quite frankly had the attitude that's your problem not mine. I am in the process of having my prescriptions transferred to a different pharmacy and not a Walgreens. Your customer service at this Walgreens is terribly.

Tammy
from Bridgeport, CT
The Walgreens at 960 North Ave. in Bridgeport CT the Pharmacy is the worst Pharmacy I have ever been to and I will never go back to that one or any other Walgreens because of it. I had abdominal surgery I go to drop prescriptions off they tell me it will be an hour that's fine I decided to wait in car I go in after an hour and I'm told it will be 45 minutes, there have been a couple other times I've been told an hour and what they really mean is three hours. Last Friday I call my doctor for him to call and refill my insulin I go in hours after my doctors office is closed and they tell me that prescription was never called in i go in on Monday to get another prescription and the guy says I have two and I asked about it and he says you have the insulin I question it because the office is closed weekends he tells me it was called in Friday. Then today I call my doctor cause I need syringes for my insulin I go there four hours later and the girl tells me they are waiting for my doctor to call them back that's bull cause there is a receptionist that always answers the phone it's a small practice and they don't let calls go to a voice mail plus I dont understand why they would need to talk to my doctor about the syringes I just picked up insulin yesterday how else am I supposed to use it. Me and my family spend a lot of money at Walgreens and none of us are ever going to another Walgreens again.

Cindia Garcia
from Bridgeport, CT
It's irrespectfull for the patients does'nt have enough sttaff working on 960 noth ave bridgeport after the flodding accident happen last week on our corrent location woodside pharmacy.

Joyce Brinkley
from Los Angeles, CA
Brit,the pharmacist is now telling me when I can take or not take my epilepsy mdicine. My insurance only covers 60 of 90 of my medicine. My husband has to pay the rest.We wasted 2 buss passes to find out she wouldn't let us have it. she not be able to determine whether I need it or not. Someone should have a serious talk to her. Thank you

LEDY HARRIS
from Phoenix, AZ
PATIENT JAMES R HARRIS , D.O.B 04/03/1984
After my husband got discard from San Joseph's hospital we went directly to the pharmacy with his 2 prescriptions. Employees card him put his information on the paper we wait for about and hour or longer, whit those 2 prescriptions we have 5 more to pick up for James R Harris (My husband). We paid a little more than $100 dollars and go home. Next morning August 9th my husband who was in pain is looking for his medicine for pain relieve and as he couldn't find it and count all the prescriptions we pick, he decided to contact the pharmacy.
Which a very rude person who answer the phone at the pharmacy told him that well that's to bad, because James need it to contact the hospital now in order to get a new hydrocodone prescription.
My husband didn't said anything because he wasn't feeling well.
When I find out about this phone called, 2 days later. As we where picking up my own medicines from my favor Walgreens pharmacy on Elliot & 48th street. And talking about this incident with the pharmacy employee; she nicesly sugets that we need it to get in contact with the store Manager at that pharmacy where we have the incident so the Store Manager could take a look at the cameras and find out what happen to Jame's prescription of hydrocodone.
Then go back to that store request to talk to the store Manager who I believe his name is Jason and after he ask and check the Camera's he find out of course, that we weren't "lying" .
Because the wait was very long, Store Manager offer at this point to give James a called next day when he resolve the problem.
Which by the way this phone called NEVER HAPPEN. We decide after waiting and waiting to go back on Sunday, and the Manager we spoke with (Jason), wasn't working that Sunday. We left a message with the Manager on duty that Sunday.
Next day Monday the Store Manager finally call my husband and what was our surprise when he told my husband that none of his doctors or the hospital will give them the prescription.
Off course they wouldn't refill it again, this is a pain killer,that by the way James had to tuff the pain out because of the unconpeted work at the pharmacy at 51st ave and Baseline. Well we are very disappointed that not only James prescription got "lost" . but his name was at the hospital and his doctors when he didn't even knew what the pharmacy was trying to do.
What a shame the pharmacy contact his doctor's even the hospital, like my husband is a drug addict, requesteing a refill.
That is totally unacceptable. Off course we don't need that prescription anymore but we need and answer we need this matter to resolve, some how I don't know how but we need or better yet my husband and his doctors need to hear that it was the pharmacy employers who misplace or used James's prescription. The month of August ended and no one has had the responsibility to said anything to us . This is not the way that WALGREENs should treat clients, specialy the ones who spend a lot of money at the pharmacy. We are extremely disappointed with all this mater.
Whit this note I really hope that someone listened and give some answers. A prescription like that can't absolutely NOT GET LOOSE.
In the event you can get me please contact my wife Ledy (WIFE) at 602-748-8034

When I asked the Pharmacist on duty at the Walgreens store at Campbell & Ft. Lowell, Tucson, AZ if I could get a Shingrex vaccine today I was told that the supply of Shingrex they had was on hold for those who have already gotten their first Shingrex vaccine. When I checked the GSK information site on Shingrex it said the 2nd shot can be given anywhere from two to six months. I find the logic here a little weird since the Pharmacist said they must get it in two months. Was she misrepresenting the facts or was she simply misinformed? Either way no vaccine, no sorry and no referral. Just wait until we call you. That I am a veteran, have a great deal of chronicity or any other health factor was not considered just incomplete and inaccurate information was used to deny me a vaccine that is trying to prevent the 1:3 seniors who will get Shingles from happening.
Ray Kemp 267-602-0683

Joan DeLeon
from Racine, WI
My number one complaint is Walgreens in Racine, wi on washington ave, no one ever answers the phone in the pharmacy dept. I lived in Caledonia for 22 yrs and never had as much problems as when I moved recently to this location. I wait on average at least 28 min. or more everytime I call the pharmacy. I can understand once and a while, but this is a regular occurance. Also they are very, very, very disorganized, recently there was an issue with my sons insurance covering a certain mg. of his medicine so they changed the mg. to add to what he was taking already, but instead of switching them out, they gave me the wrong mg. and if I would have just given them to my son he would have been over dosed! The label on bag said 75mg, but the bottle inside had the 150 mg, so my son was already taking 150mg and if I would have just added it to what he took he would have been taking 300 mg instead to 225 mg. of Veneflaxine( sp?) . The pharmacist apologized and gave me some points on my walgreens card to make up for it. I let it go, but with all the issues with not answering the phone and I have to physically go in to talk to someone is outrageous. The pharmacy department needs to be completely restructured from management down, they do not know what they are doing here, and the disorganization is unreal. I saw another customer that was given some points on his card as well along with an apology. I wonder if they messed up his medicine as well. The store is great, the pharmacy is not. They need to have someone to answer their phone, also when I had to go in physically, the phone is always ringing and ringing. EVERYTIME...waiting over a half of an hour just to speak to a human being is unbelievable. Not happy at all with service in the pharmacy department. They need a total overhaul.

Shirley Teague
from Richardson, TX
I went to the Walgreens store on 60th and Brown Deer Rd. to pick up a prescription and to get a few items. Once I got my items which was the 2 packs of toilet tissue for $4 and went to the checkout in the front of the store. At that time, I asked the cashier for a pack of Kool 100's in the dark green pack which she gave and she rang my items up and I paid for them and was about to leave. My sister was with me so I told her to hold my bag because I had forgot to get something else that I had needed before I left the store. I went to the back to look for some Jiffy Mix which the store did not have, so I got a half gallon of milk and some frozen fruit bars and went back to the front of the store to check out. At that time, the line had gotten kind of long so they announced that there was no waiting in photo so I went to the back to photo to check out. I had my pack of cigarettes in my hand and as I approached the counter the cashier (white) asked me if I had paid for the cigarettes and could she see my receipt. I asked her why did I have to show her a receipt for my cigarettes just because I was carrying them in my hand. She asked had I purchased them at that store and I said yes and she said it was store policy to ask for my receipt which I did not understand because in order for me not to have paid for them, I would have had to go behind the counter while the young lady was ringing up other customers and take the pack of cigarettes so common sense should have told her that I paid for them in the first place. She was very rude, and her tone of voice was very discriminative. I have never felt so disrespected and embarrassed in my whole life. The receipt was in the bag that I had told my sister to hold but she had already walked out the store and went to the car. I told her I did not have the receipt and told her to ask the cashier up front did I pay for them. She actually had the nerve to holler to the front of the store with a store full of people and asked the young lady to verify that I paid for the cigarettes, and the young lady did not know who she was talking about at first until she said "that one right there". I mean this was totally uncalled for and very unprofessional and disrespectful and embarrassing. All the customer looking at me like I stole something all because of the cashiers action. I will be filing a discrimination lawsuit against that store as soon as possible. I did speak with the manager once I got home and told him what had happened and he said he was glad that he was made aware of the incident and that he was going to have a talk with her. He asked me if I shopped there often, and I said yes so he offered me a ten dollar gift card which I don't want because I will not be shopping there again. The manager that I spoke with said his name was Kevin. I don't know if or how he reprimanded her, but its a little too late for that because apparently she should not be in customer service. I have been In customer service for over 20 years and I can't fathom myself approaching a customer as she did. Again, she left me feeling disrespected, hurt, and embarrassed. I am not a thief and I don't appreciate being treated like one.

Jeffrey Levingston
from Cleveland, MS
The Cleveland, Ms. pharmacy is consistently understaffed with one employee dealing with customers. It generally takes five to ten minutes to handle each transaction not including the wait for a prescription to be filled. Today I waited in line with four people in front of me and left after twenty minutes.

Rhonda Johnson
from Chicago, IL
I came into Walgreens Pharmacy 34th and king Dr chicago on August 16th at about 10:45am after leaving the Doctors office.I did not feel well. Barbara Ann waited on me. She attempted to charge me for all of my prescriptions without checking my insurance. I couldn't pay 24.98. I walked away. After examining my insurance card while still in the store, I noticed that it said no copay. She didn't apologize she gave it to her co-worker to check. Then she said it had to go back to the Pharmacist. He told me that he had other things to do and would get back to me in 5 minutes, So I left and went to white castles. When I came back and the pharmacist gave it back to Barbara Ann, she rudely exclaimed that she had a costumer! I Told her that I was a customer too but she said I had to wait and I said no problem. I politely waited for her to finish the other customer. When she finally got to waiting on me she was not apologetic for making me wait again or for almost over charging me. I am not surprised. This woman has never smiled and nearly always has a funky attitude. She has no empathy and compassion and does not belong in customer service.I have been in customer service for nearly 40 years and would never dream of treating ANY customer the way she treated me, especially not one in pharmacy waiting on prescriptions. I have been coming to this store 3-6 times a week for 27 years. I have never seen this woman smile. She was rude to me and didn't even say thank you when She gave me my bags so I just took them and walked away. This woman is not a good customer service person at all. I always feel strange vibes when she waits on me but this is the first time I chose to speak up about it because I was ill.

stephen sterner
from Black Mountain, NC
I want to no why,,, walgreens has the rights to tell me who I can and cannot send money to using western union,what gives you's the rights to tell me. Where does your company get the right to stop me from making any legal a transaction in there store,now I want something done or I will file a civil rights volation with the BBB and file a lawsuit against your store , I want something done about it now

Pat Jansen
from De Pere, WI
Having purchased Walgreen's dental tape and dental floss to replace the floss I had been using, turned into a horrible experience. I thought for sure a Walgreen product would be exceptionally superior. Not so. Now I am left with having no alternative. The tape shredded as I was using it and the floss was not very waxed and thankfully did not cause any problems.

Barbara Dieckmann
from Colorado Springs, CO
My complaint is about going to the South gate store I went into to use your ATM machine and after I ised it I told the person I was with that I needed to use the restroom went to the back of the store and tried the door to the bathroom and it opened so I went in and closed door and locked the door put Fannie pack down on floor and pulled pants down to use toilet when this tall white man had white clothes on jeans pop the lock on the door and opened it when he embarrassed me to death as a result of this I want the management fired a if it ever happens again I will be back I think they were doing that because of the person that was with me David Melcher better not do what Melcher wants do u Understand or fired
Thank you

Sujey Baltodano
from Panorama City, CA
Ive been shopping at walgreens forever ive seen so many employees at that store and never have i had a problem with any of them i can show u receipts of all the times ive purchsed there i never spent less than 50 dollars almost everyday i go and buy stuff i need on a daily basis because its close to my house its not first time this person its rude and has a poor customer servic but tonight he took it beyond the next level, not only did he humilliated me but he disrespected me and i will sue the store if nothing gets done he embarrassed me by saying i stoled from the store he said it infront of other people not only did i offer for him to check my bag but i offer to walk with him so he can see where i put the merchandise this is the most embarrassing experience ive had at this store and he used profanity infront of several other people and i will not tolerate this not only am i sueing the store but i will do whatever it takes for him to apologize to me publicly and i hope the store does the right thing and follow thru this bad service.

Helen DeVIto
from Lady Lake, FL
After shopping many years in Walgreens I cannot express how disappointed I am in not being able to find what I want. If I go in for makeup they are out of it...if I go in for vitamins they don't have what I need...the list goes on and on....but the most annoying is when they advertise coffee or bacon. I have a raincheck for Oscar Mayer Bacon 2/$7.00 dated 6/28/18. I have gone back to the store numerous times and they NEVER have it. One associate told me they NEVER get it in and I am beginning to believe that.
And the corporation has the nerve to advertise Oscar Mayer bacon 2/$7.00 in this week's (7/22 - 7/28) ad. I stopped again today and there was none to be had! I would also like to know why this product it placed on the very lowest shelf (inches from the floor.) When I asked why it wasn't higher up so people did not have to literally get on their hands and knees to get the product, I was told that it was the law?? and they had to place it there...I am a senior and it is no fun trying to get these products out of the case.
It seems to me that this is a form of false advertising to get people into the store hoping they will buy other products. I will not hesitate to contact the proper authorities if this practice continues in my local Walgreens in the Villages, Fl. on Mulberry Lane.
I look forward to receiving a response to this email.
Helen DeVito
352-775-2066

ingrid mckenzie
from Brooklyn, NY
on july 25th i was in a duane reade store located on duane and reade street i was in there 3 times for the day trying to make a purchase the line was long there was one register open with like 12 customer on line this store was very smelly i could not make my purchase because the line and no staff. so i did a western union receiving after my transaction at the computer i went to the register to receive my cash and i was told receiving was done at one register and the register was close i told the casheir it was impossibe since it was like 4pm this store need better management ,theres never enough register open never enough staff always smelly smells like a dead mouse and always long line its 10register and 1 cashier,better management.

Rebecca Wilmes
from Maryville, MO
Went in to Walgreens, here in Maryville MO, pharmacy drive thru and it's blocked by two cement trucks that are doing construction on a business the next lot over. When I told the manager inside the store, about 20 minutes ago, she smirked and laughed. How inappropriate and inconvenient. They should have never allowed the drive thru to be blocked and the manager should never have laughed. I was the 3rd person in less than five minutes to say something. Something should have been done. We will discuss taking our business elsewhere if we can't access the pharmacy as it's intended to be and the manager has no respect for Walgreens customers.

Renee White
from Antioch, TN
I filled my prescription from my pain Dr after 9 days I noticed my bottle was alot lower than it should be I counted and realized I was short 60 pills you can tell the bottle is to small for the amount of pills I was supposed to get I spoke to pharmacist even showed him the bottle he rolled his eyes said it sounded fishy and come back mon to talk to manager when I did he saaid he would look into it and get back to me. I have mutiple serious health issues including a terminal illness In the time i have been getting this medication Ive never had 1 request for an early fill I was always compliant following every rule. Because of how long ive been on this medication the withdrawl is unbearable most likely I will end up in the hospital. The fact that I have never had an issue with my medicine and the fact that I have a terminal illness and the fact I have been on this medication for a long time should be enough for them to correct the situation but instead they are taking a very long time to do a simple count and making me suffer agonizing pain and withdrawl. There are over 3500 complaints of this pharmacy shorting people serious medicine I asked the question on fb and 89 ppl in my city stated they have been shorted by this pharmacy

About 4pm i went in to Walgreens to pick up money from western union.I ask do have western union Mrg said yes.But we have and issue with it.Well my opinion on this is She was not trying to fix the problem.This money was for gas.to go back to work.

Lisa Brandes
from Charlotte, NC
On June 14, 2018 I took a prescription for Hydrocodone/Acetaminophen 7.5-325 to my Walgreens located at 2800 W. Mallard Creek Church Road in Charlotte, NC. They first told me I needed prior Dr. approval. I contacted my doctor as soon as I got this call, they called me back within 30-45 minutes and said it was taken care of. On June 18, 2018 I called the pharmacy and ask it if was ready, after being in much pain over the weekend , and again they told me it need prior approval. I contacted my insurance which is NC Medicaid, and they told me it had been approved on June 14, 2018. By this time I was very upset and called them back, and let them know that my insurance and my doctor had given their approval, and why was my prescription still not ready? The pharmacist said it must be something wrong with their computer, and it was not perfect. I felt this was a lame excuse for someone not doing their job. On July 16,2018 they said my prescription was not ready due to my insurance, again I called NC Medicaid and spoke with Megan and she told me this medicine had a approval until December 11, 2018, and that the pharmacy was trying to treat this like an override and it wasn't, that there was a billing error on the pharmacy's part and she also gave me a toll free number to give to the pharmacist to call to clear up this matter. When I called the pharmacy back and spoke to the pharmacist and tried to tell her what NC Medicaid had told me she was rude and told me " if I would get off the phone she could make the appreciate phone calls" ( don't know the pharmacist name , but she was on duty at 12:30 pm on July 16, 2018) Is this the way you conduct business? If so I will be looking for another drug store. I suffer from Rheumatoid Arthritis, and Fibromyalgia and I am disabled from it. When I get just my pain medicine filled sometimes it takes up to four days, but it hasn't always been this way. I don't understand it at all, but feel your staff need better customer service skills, and need to do their job correctly instead of giving out excuses like it is the computers fault.

Robert Emmons
from Jefferson, GA
I had a shingles shot at my local Walgreens and within days began to suffer with "frozen shoulder" which has caused me great pain, limited my activities,and cost me over$400 in physician office visits and prescribed PT sessions. In researching my pain I find a connection between incorrectly administered injections and shoulder pain. I feel Walgreens has some responsibility here and I want to discuss this with a corporate representative.
Robert Emmons
3621 Apal ache e Ridge
Monroe,He
770-207-1307
Remmons@tds.net

I was empathetic to the woman since she was complaining how she had no help and listen to her insult a previous customer. I asked her to please not assume and that I had only 6 coupons. This situation is not in anyway a hassle. She proceeded to scan my items and when I gave her my coupons. I stated everything is under federal and legal grounds. Also by your stores limitation. All rules are abided and I'm so sorry that you went threw a horrid situation from someone before me. I was caring and endearing to the associate. I placed my credit card into the payment processor. Before my transaction was fully processed. The Walgreens associate scanned another customers item. I calmly stated that my payment was not completed. The Walgreens cashier started to yell at me and state that I was humiliating her in front of another customer and that I frazzled her. She stated I insulted her. Amongst many false allegations. I remained calm and replied that I was just answering her questions and that she was humiliating me in front of minor children and please call a manager. The manager arrived the associate ran out, I can say I don't feel as thou the situation will be properly handled and that possible district management must intervene. The sale associate was provoking, angry, made a criminal dispute, harassment and I felt threaten for my safety. I feel as thou the employee was guided by racial infliction. Under no circumstance should I be denied to make a purchase. Denied service. Denied by just looking at my family and I. To be insulted and falsely blamed for an associates error. I was not the person to blame. And due to the skin color of the customer behind me, I am confused on what exactly was her reason of cause. This is the 2nd incident this happened and nothing has changed. I can say the Walgreens associate humiliated my family and I. She defamed my family. My husband and I just moved to the area. My husband is the United States Marine Recruiter. The cashier without probable cause publicly defamed the Corp in front of a potential applicant. I honestly felt as if I should have contact law enforcement when woman ran out, Was she going to hurt me. Was she going to hurt my 6 year old daughter. Her assistant manager let her run out. Would he allow her to physically assault me. I honestly would like for someone to take this matter serious.

Greg boudreau
from Indianapolis, IN
Dicrimanation neglect rwfuseial to return merchandise disrespect mental abuse harrasnent i purchased 4 items and defevmctive prouduct nin validation of 13000 rewardpoints faleafied info not fillibg medication noncopliance theft by swindle i have beento youre stores several times andyoure emplyees refuse to refund any time what so ever i am a upstanding retired seniour cittezen and and filing suit fraud by youre pokcys and crimanal behaviournand yiy will be exposed to the media 6125166428 grb.

Sherrie McKeever
from Oak Grove, MO
There is an employee (agent) that is constantly unpleasant in the pharmacy department. Her actions, I am sure are not in line with the corporate's goal of excellent customer service. I am not sure if it is a racial issue, just her dark personality traits or work ethic issues.
The Walgreen's experience:
1)
A prescription was turned in to be filled and we did not realize that the young lady was done with us, "she said are you just going to stand here". I could see that Kim was upset! She was in pain and being talked to disrespectfully by a young woman did not help.
2)
My coin rolled under the register where the receipts are printed out. I asked her to lift it, that machine is very small. The employee sighed, then lifted the machine, then proceeded to slammed it down hard. I told the young lady I am a veteran living on a fixed income (every cent is important).
I do not want a coupon, a discount, or anything like that. I am asking that this employee be asked to be respectful. A lot of the customers in the pharmacy area are her elders. It is shameful and rude that paying customers are TREATED poorly!
Walgreens in Moore, OK on 12th St across from Burger King

melanie trahan
from Tyler, TX
Have been on hold so far an hour and 30 minutes!!!! Totally unacceptable. and the store does not care!!! No way to do customer service. I work for a medical company. You need more help!! This is a reoccurring issue!! Im beyond upset!!! I want to rate a zero but that's not a option What a Joke!!!

I just switched back to Walgreens for my pharmacy and I believe I made a mistake! I have a prescription for testosterone to be filled every 28 days. This simple process can not be handled properly. They decided to change my refill time from 28 days to 30. I asked what gave them the right to do that and they said sorry we probably shouldn't have assumed that it was 30 days. It' s written on the script! They said we'll change it back to 28 days but right now its on auto refill and you cant get it for another two days. This month I wasn't thinking about the refill because it was automatic and Walgreens would call me. When my symptoms started coming back is when I realized I was a week late for my shot. I called the pharmacy and they said that Testosterone could no longer be filled automatically ! I asked why no one called to let me know this. The pharmacist said we don't know these things without looking them up! I then stated " that is one of the dumbest most irresponsible things I have ever heard and asked her " if I hadn't called you would not have notified me of this change to my prescription? " She replied no they would have no way of knowing. She apologized again and said I know it is a ridiculous policy. What right do you folks have to play with peoples medication and the way that they are prescribed ? You have a policy that stops automatic refills and you feel that you do not have to notify the patient of your change ?! You can freely change the times that medications are to be administered on what you believe or assume how it should be?! I will give you this week to give me an explanation of how and why you believe that 1) you can legally do this and 2) Why this is good business practice, controlling peoples lives. If I do not hear back from you by next week I will look to get my answers from the FDA. Sincerely Raymond W. Aydt 623-225-5777 raydt@cox.net , rayaydt@gmail.com or SAL29Commander@gmail.com This day June 30th, 2018

VenitaThompson
from Dora, AL
Today I experienced a very rude and unhelpful technician or pharmacist ( not sure which one she was , But I believe she is the pharmacist) . I had transferred a presc to CVS because wallgreens never could seem this particular medicine ( AMbien) made by any other company besides Activas. Activas in my personal opinion should not be sold as a generic drug option. I have tried this company on many different occasions and Never felt good. Soon my husband was looking at reviews etc. and noticed activas does not receive good reviews. Seems I am not the only person with this problem. The employee of the phone today had my presc form my dr. but told me I would need to come ( but I couldn't carry the prescription with me) and she could not transfer it over to CVS because for what ever reason ( made no sense to me) So I hung up feeling confused, frustrated and felt this employee cared not ONE thing about my need for a different brand of medicines. My family have used wallgreens for many years , but there Seems to be only a couple of employees that even know what is going on. Jessica Chambless is one, Wes, is always Helpful, Bobbie is always good. But the others...... Yo need to replace. Its obvious that this person has no concerns for the patients wellbeing or needs. IN my opinion we do not need these type of pharmacist working in the health care field. I hope you will find a better fit for our store soon.

Lyubov Yanushkevich
from Santee, CA
Walgreens Santee, 9305 Mission Gorge #09817
First trip...... My doctor calls in a perscripcion......when I go hours later, it's not ready.
Second trip......I'm told one prescription of three (must take all together) was out of stock.
Third trip......... Now in stock but have to call for approval on one med.
Fourth trip........still waiting.....but I have cancer with only a few months to live and opt to buy Clarithromycin 500mg for $140.39 and am told there could be a refund if approved.
Attempt at refund:
First trip......I'm told the refund is approved but need to fill out paperwork and I could wait. I've waited 25 minutes already and opted to come back.
Second trip....I'm told this employee is out to lunch and no one else could help me.
Third trip......Two days later I'm told that they need to call the following Monday as NOTHING WAS DONE! This time I'm mad! I walk off and hear the young woman pharmacist is put out because I'm upset and makes a snarky comment as I walk away. I walk back and tell her to "Just do your damn job!" and walk away again. She yells out "I'm not helping you anymore!".....I just keep walking.
Dealing with Walgreens is a mistake. They have the worst customer service of any pharmacy I've ever dealt with. They have a policy after they service each customer they walk away and do other things for a few minutes and then return to the next customer. We...in line....talk often of the crap service.
So.....Are you going to keep the refund???? Not dealing with me anymore!!!!! Or call that office and demand they do a better job. I'm going to continue to research and find over site to complain......with an organization that has teeth! I DON'T roll over!
Lyubov Yanushkevich
Paulnluba@aol.com
619-448-7939
9453 Wharton Rd.

Richard Warren King
from Pasadena, TX
When I got home with my prescription from the store on 3707 Spencer Hwy, Pasadena, Texas on June 8, I saw that it had an expiration date back in April. When I called the store they apologized and told me a current prescription would available for pickup at 9:00 AM the following Monday. Just to make sure it would be there so I wouldn't waste a second trip I waited until Tuesday. On Tuesday It still had not come in and no one even hinted at an apology. When they told me they would get it from another store but it would take a day or two, I asked if they would call me when it came in and they said they would. When no one had called me by the next Friday I called them and after being on hold for an interminable time was told that the prescription had, indeed, come in and the cost would be $60. When I told them that I had already paid $60 for an expired prescription I was put on hold for seven minutes and finally told that I wouldn't have to pay for the prescription again.
A few months before Walgreens gave me someone else's prescription with my name but a different address.

LaVonne May
from Bay Minette, AL
My husband gets his prescriptions filled at Walgreens because copay is less than the pharmacy I use (which is home owned and courteous). I love the Walgreens store in Jackson AL because everyone in the store, other than pharmacy, is friendly and helpful. I have even told the employees in the store how much I appreciated the service I receive when I go in. However, there have been several occasions that I have gotten extremely annoyed with the pharmacy. There have been 2 managers since we began using the pharmacy and not much has changed. I went in one day this week to pick up 2 meds for my husband (ordered over phone at same time). One needed a refill and I knew this. I got call later in the day (automated of course) that script was filled. When I got there the next day, the lady working behind the counter spent approximately 5 minutes looking for my husband's meds. She moved at the pace of a snail, talked to others behind the desk, wandered around looking and putting up other prescription bags as she came to them into the appropriate alphabetical bins. Never said, "I'm sorry, Mrs. May, but I haven't located it, but will have it in just a minute". I stood there and waited, and waited, and waited. Finally I asked if there was a problem and she told me it was filled, but she couldn't find it. Eventually, she looked on the floor where the bins are stacked above and picked it up. She rang it up, printed receipt, and went back to filing more bags in the bins with her back to me. I asked if I could get the receipt from the machine, she slowly walked over, tore it off, handed it to me, and sullenly said, "Thank you". There were 3 bottles in the bag because my husband often gets 2 to 3 months supply at one time so I didn't look into bag (my mistake). When I got home, I realized that the med that needed refill was not in bag. That was 3 days ago. I went back today to explain and find his Avalide. She wasn't there, thank goodness, but it turns out (after much discussion between employees) that the refill had been okayed, but the computer had not "cleared". I sat and waited another 5 to 10 minutes while it was finally filled and I left. If this was an isolated incident, I would not complain, but this is more the norm than the exception. My husband and I are senior citizens and remember the days of good service. It may not mean much to businesses or employees now, but it means a lot to us. If I have another incident, I will pay a few more dollars in copays and my husband and I will take his business to the hometown pharmacy that knows our name and appreciate our business. Thank you for your attention to this matter.

mary smith
from Mount Prospect, IL
I was in the store off mount holly Huntersville RD I was in walgreens on 06/09/2018 about 11 am. As I was going to check out the lady in a gray vest came up to me and said you cant have all that stuff that is in you cart we have a limt of 3 as I tried to speak to her she said very rudely are you so incompetent that you cant read a sign and I responded to her no need to be rude I bought my items with a limt of 3 and told the lady in gray vest I would be writing a complaint because of how rude she was to me as a customer

Robert Laffitte
from Spring, TX
I went to pick up my wife's prescriptions at your 11970 Spring Cypress Rd, Tomball, TX 77377 store. I used the drive through and there were no cars in line. When I pulled up to the window I could see three employees (2 ladies and one man) standing there talking. I didn't see anyone at the counter inside and I was the only one at the drive through window. I waited for service and it didn't come. The there emplyees were having a conversation. After a few moments, one of the ladies took a step towards the window but then stopped and started talking again. I waited a few more moments and the pushed the call button. She talked a bit more and then came to the window, picked up the phone (intercom), told me she would be with me in a minute and hung up. She then turned and continued to talk with the male employee for a bit longer. She then came back to the window and asked me if she could help me. I told her I was picking up two prescriptions for Laura Laffitte. She said wait a moment. She then went and got the prescriptions, asked me to verify my address, told me the amount and asked for my drivers license. I got my license out and put it in the drawer she had opened. Looking up she was gone...back to talk with the male employee. She then came back and finished the transaction. But while she was doing that she turned around to talk to the other female employee. She did say thank you Mr. Robert and have a wonderful day at the end. I guess she felt like she could ignore her job and be rude to a customer and saying something nice at the end makes it all alright. I beg to differ with her. I really don't have a problem with employees having conversations. But when a customer comes up they should quickly finish their thought, take care of the customer and then go back and finish their conversation. I saw her name badge. Her name is Lolita. I would appreciate if you would do some customer service training at this location.
Thank you,
Robert Laffite

sharon brown
from Philadelphia, PA
I have been shopping at your center city store on one south broad street for over 5 years. I have never been so rudely treated until today when I went in to buy some much needed items, your cashier Matece is the rudest person that I have ever met. I had my hands full of products while at the register so I put my items on the counter and while she was ringing them up I noticed that you had M&M's on sale at the counter. I walked over to where they were put the M&M's on the counter. looked down at my phone because I received a text message. I handed her my money she put the items in the bag and proceeded to ask me as I was walking away about the M&M's. I said well I put them on the counter and you took my money and put them in the bag. she proceeded to tell me that most people tell you when they are putting items on the counter. I was so appauled that she would accuse me of stealing some 59 cent M&M's, especially after I just spent close to twenty dollars. when I asked to speak to a manager so flagged me and walked away. I would like to be contacted about this issue asap. please email me. Sharon

Dianne Sisk
from Huntsville, AL
I left prescription at Walgreens, corner of Jordan Lane and University, Huntsville, AL on 4/2/18. Received message delayed due to insurance payment. Called blue cross and asked if problems. They advised Walgreens had put in wrong and it was ok. Received later message that it was ready for pick up. I arrived at store at 5:05. I advised them out of courtesy what blue cross said and the girl had attitude after saying when I dropped it off that she did not like doing insulin processes. They still did not have prescription ready. I did not leave until 5:30 pm. There was no sense in it. If it was not ready I should not have received the message stating it was ready. The pharmacist said it was doctor fault. I have used Walgreens for over 15 years and my doctor now does not know how to write a prescription. Give me a break. Those people have terrible attitudes. I am only one person but I am taking my prescriptions to another pharmacy. I have always loved Walgreens but those people have no idea what customer service is.
Dianne Sisk
256-682-3369

Mary M. Mc Kain
from Lancaster, CA
I went into a Walgreens on Ave "J" and 20th west, in Lancaster, ca..Pharmacy drive up window. I had a bottle with the
prescription on it, previously filled by Walgreens.It still had 3 refills on it. I was told that they were going to lunch and that They would fill the prescription @ 15 to 20 minutes after lunch. I informed them that I had another prescription that also needed to be refilled. They said they had no record. I came back at 4pm for the one prescription. The man at the window said it was ready I had gone home and pulled the former prescription that had been filled by Walgreens. The man told me that it would take 10 to 15 minutes to fill. I waited, he filled the prescription and I paid. When I looked at the envelope he had
not given me the original prescription. I buzzed and lady told me it would be another 15 minutes to fill. I told her I had already been told the prescription was already filled. She ignored me and told me I would have to wait. period. I went
inside to complain to the manager. I was told that there is no manager on duty. I talked to another employee, who went back to Pharmacy and was told that they wouldn't renew my prescription unless I paid cash. Neither prescription was
for narcotics. One for thyroid and the other for vitamin D. I have had problems with Walgreens Pharmacy before. I
wind up having to go back 3 and 4 times before I get my Prescriptions. The other Walgreens is on Avenue "L" in
Lancaster, California. I stopped using Walgreens there for 3 years. I decided to try you again. MY MISTAKE!

Carrie Gray
from Jacksonville, FL
My mother and I just wanted over two hours trying to print pictures from my phone of my grandchildren, her grandchildren, and her great grandchildren, as well as a very sentimental picture of my husband and I from the day he proposed to me. My mom went and found the manager, when we told him the problems we were having printing he basically told is that it's not his problem and it just sucks to be us. He was very rude to us and didn't even try to offer us and apology, maybe some coupons or discounts or some kind of compensation for the almost two full hours that we wasted. Neither my mother nor myself will ever do any business with any Walgreens store or pharmacy ever again in our lives.

MARTON H KOONCE
from Casa Grande, AZ
Refilling Humalog on 02/09/2018 was suppose to pick up 3 boxes of pens was given only 1 at that time and told to come back on Monday to pick up the rest of my prescription. Was told that I could pick them up for according to Pharmacist that I had all ready pick it up and I was only picking up 1 box. While my recite shows that I was picking up 3 boxes. I call your corp 1-800 and was told that they would get this fixed today 02/16/2018 and as of 6:29 p.m. nothing. Rx number is 4764431-04344. Your people do not follow thru what they promise. Very poor performance, and after this is if corrected I will never set a foot in any of your stores again.

Due to your recent policy of allowing gender neutral restrooms my family will not be shopping at Walgreens any more. And we will be advising all of our extended family and friends to follow suit. Shame on Walgreens for bowing to the PC crowd !

Walgreens has made a very poor decision in making their store restrooms gender neutral. I am adamantly opposed to the idea of a man using the same restroom as my wife and other female family members and female friends ! There we will not shop at Walgreens and we will advise All of our very large immediate and extended family and friends to take the same position. Perhaps Walgreens can make enough money from this small minority to make up for the large majority they are about to lose due to their pursuit of political correctness ! Shame on Walgreens !

debra reinhardt
from Lake Havasu City, AZ
I will never come into Walgreens until you change that horrid bathroom policy... NO "gender neutral" -! Men Women...

Karen
from Greensboro, NC
I understand that your company will be allowing men to use women's restrooms if they want to. This is the worst decision your co has ever made. If you have been following targets same policy you would know of the incidents etc that have taken place in their restrooms and dressing rooms .Therefore, me and my family will no longer patronize your store. Your store is jeoparding the safety of women and girls.
Shame on you.

Joanne Boudreau
from Boca Raton, FL
Prescription ordered was NP Thyroid med.& I had a coupon from Good RX for $13. and was paying outright with cash. The girl Told it would not be ready for an hr. When it was ready 1 ½ hr later )the medication rang up as $29. I asked why & she said the coupon was no good.( But she did give me a discount to $25.
When I opened the bag the med was Armour Thyroid instead of NP. The girl told me thats what the Dr Ordered. I checked with the Dr & they had a photo of the prescription that said it was NP. Then the girl told me NP was not in stock & would not be in until april.
NOT GOOD BUSINESS PRACTICE - I SHOULD HAVE BEEN TOLD THEY WERE SWITCHING BRANDS AS ALL ARE NOT ALIKE! ESPECIALLY IN THYROID MEDICATIONS. PLUS THE COUPON WAS GOOD AND THE REASON IT DIDN'T WORK WAS BECAUSE IT WAS A DIFFERENT ITEM AS LISTED ON THE COUPON! JB

Former Customer
from Darien, IL
Walgreens (or you) have the wrong CEO name on the site. The CEO is Stefano Pressina.

Joanne Boudreau
from Boca Raton, FL
Prescription ordered was NP Thyroid med.& I had a coupon from Good RX for $13. and was paying outright with cash. The girl Told it would not be ready for an hr. When it was ready 1 ½ hr later )the medication rang up as $29. I asked why & she said the coupon was no good.( But she did give me a discount to $25.
When I opened the bag the med was Armour Thyroid instead of NP. The girl told me thats what the Dr Ordered. I checked with the Dr & they had a photo of the prescription that said it was NP. Then the girl told me NP was not in stock & would not be in until april.
NOT GOOD BUSINESS PRACTICE - I SHOULD HAVE BEEN TOLD THEY WERE SWITCHING BRANDS AS ALL ARE NOT ALIKE! ESPECIALLY IN THYROID MEDICATIONS. PLUS THE COUPON WAS GOOD AND THE REASON IT DIDN'T WORK WAS BECAUSE IT WAS A DIFFERENT ITEM AS LISTED ON THE COUPON! JB

Dora Hawkins
from Chicago, IL
On Monday , February 5,2018, I went to the Walgreens store at 55th and Lake Park to pick up a prescription. After waiting in line for a few minutes, I came proceeded to the counter and gave my name. The lady behind the counter went to the back and asked me to verify my name and date of birth. I put my debit card in the machine and entered my PIN number. As I was waiting for the transaction to go thru, Joy who said she was a manager , was behind the counter with money in her hand, Before I could take my card out of the machine, she said in a raised voice take your card out of the machine. I immediately asked her, how many people does it take to finalize my transaction, Both Joy and the lady that was getting my prescription both starting to laugh. I commented to both of them that their actions were unprofessional and I would be contacting the corporate office. They both laughed again. Their actions are unacceptable. There is a need for additional customer service training by both of them,

This is the most unfriendly Walgreens I have ever been to. unlike all other Walgreens there is no greeting when you walk in no acknowledgement they don't even talk to you till they tell you the price

Theresa Krutzsch
from Woodbridge, NJ
Rude cashier that I refuse to go back into the store. Agreed to pick up prescriptions at drive thru. The drive thru is horrific. Long wait and if an employee sees you, they just ignore and go on with their business. Twice in one week I had to wait over ten minutes to be taken care of. I had to blow the horn on my car. Walk ins take priority over pickups. The prescription is already available for pic up and I have to wait. Walgreens has really gone down the tubes. If I could find a different pharmacy I would. Your pharmaceutical staff is professional but your techs need to go back to school and learn customer service techniques. I am really disappointed. I used to love Walgreens.

Rebecca Rowe
from Washington Court House, OH
At the Washington Court House, Walgreens in Ohio the parking lot is dangerous. This is my second complaint to you. There is a traffic light and motorist thinks that the parking lot is a thru way in which they speed past the front doors of the store to the traffic light. If I hadn't stop quickly coming out of the store I would of been hit by a speeding car. Elder come and go out of that store and I fear for their lives. Something has to be done, speed bumps or stop signs. Please do something before someone gets killed on your lot. Thank you, Rebecca Rowe.

Rudolph K Lorenz
from Chicago, IL
Hello, My contact with you is due to the fact that in a week no one from Walgreen has contacted me regarding the claim I submitted to customer relations 1/I0/2018. A copy is located below. It explains my problems. Please help me in obtaining a credit from my secondary insurance Sav-Rx for prescriptions that were not filed correctly by Walgreen's Shorewood, IL. location. Sav-Rx states that I cannot file for the claim and that it must be done by Walgreen. This does not seem to be a lot to ask and I do not understand why it should take months to get it done. Please let me know that something is being done to obtain this credit. My contact information is: 815-725-4522 (okay to leave a message) or rudy.lorenz@att.net
Attachment: 1/17/2018 Below:
Message sent to Walgreen Co at the following website:
https://www.walgreens.com/mktg/contactus/contact-us-forms.jsp?tier3Id=1075
Message:
ATTN: Consumer Relations
Walgreen Co.
200 Wilmot Rd, MS #2002
Deerfield, IL 60015
Walgreens Corporate Customer Service Dept. 1/10/2018
Hello, I am contacting you about an issue I have concerning overpayment to Walgreen's due to misfiling of my insurance. I am looking for help filing the claim and a speedy refund. On 9/24/2017 I had several prescriptions refilled at the Shorewood Walgreen. 1160 W Jefferson St, Shorewood IL. and was charged over $1300.00. The clerk explained that I fell into a Medicare notch group and my insurance was no longer paying the same percentage. I believed this and paid for the scripts. Then after a prescription went through correctly on 1/3/19 I contacted my insurance United Healthcare and Sav-Rx when I learned that Sav-Rx was not charged for any prescriptions for me from September 9/8/17 thru 1/318. That is how I found out about the missing insurance credits.
I contacted Walgreen's in Shorewood 1/3/2018 after talking to Sav-Rx requesting the pharmacist to cancel and refile anything between the stated dates and resubmitting my claims. This was what Sav-Rx stated was necessary, I cannot submit myself, it must be done by Walgreens. The pharmacist stated that she could not do anything for me other than filing a third party claim with Walgreens that could take as long as two months for a response. She also stated she would include a request for someone to contact me so I would know what was going on. No one has contacted me to date.
I've used Walgreens for all my prescription needs for years and haven't had other issues. I am retired and living on a fixed income. This money is important to me. Can you do something to get this issue resolved for me? Please respond and let me know what to expect or what I can do to help get this settled. Feel free to contact me via email at Rudy.Lorenz@att.net
Rudolph K Lorenz
807 Colonade Rd
Shorewood, IL 9044

Tamara Davis
from Louisville, KY
No matter what day or time it is this Walgreens pharmacy is so unprofessional and disrespectful and doesn't make sense I was told my prescription was getting filled and it would be ready in 5 to 10 minutes just for them to fill my prescription and set it to the side and I'm sitting there for over an hour and 45 minutes just to have to get back in line for another 30 minutes to ask for my prescription they knew I was sitting there waiting for and dont nobody knowledge a customer or even say hello welcome to Walgreens I will not return. I will not use this Pharmacy ever again I will not even go to this store location again ain't no way in hell my doctor appointment was shorter than me sitting there for 2 hours to get my damn prescription. The hikes lane location in Louisville KY
Have feedback for Walgreens?
Thanks for your feedback!
Sorry. Please try again later!