Walgreens
Walgreens Complaints Continued... (Page 1)
332+ reviews added so far. Upset? Call Walgreens corporate: 1-800-925-4733

Casey Hays
from Clovis, NM
I ordered photos last night at approx. 10:33pm (10/24/18) to be picked up at the Clovis, NM store (unsure of the store #, it's the only store in town). My order was for 2 photos I needed for an event this morning, cost was $1.43, and my guaranteed same-day pick up time was 11:05pm.
Upon arrival, at 11:05pm, I was greeted and treated very well by the employee who helped me; however, my pictures were not printed or ready for pick up. He printed them for me, but then was unable to print a ticket. He claimed that since it was after 11:00, the photo service had shut down and would not let him check me out. I explained that I needed the pictures, and I had the exact amount of $1.43. He called the manager, she sent another person up to tell me that they could not check me out, therefore I could not have the pictures. FINALLY, after a good 10 minutes, the manger came up to see what the problem was. She proceeded to tell me that the store stops printing photos at 9:00pm, and that she would give me the pictures THIS ONE TIME, but she's not supposed to do that after 11:00pm, and of course, without proper check out. Just so you know, I order pictures from this store a lot, and my order was placed well before 11:00pm.
Needless to say, I was pretty irritated by then. What should have been a quick in and out took me 20 minutes! To top it off, I explained to her that my photos were guaranteed same-day, and I came at the exact time they were supposed to be ready. She proceeded to tell me that when you order on line, you take the risk of not being able to get photos same day because not all Walgreens stores are open at the same time. I said to her, "Your store is open until midnight. I knew that when I ordered the photos or I wouldn't have ordered them." She said. "The computer doesn't know which store you order from, It's just an online order. Any store can print them." Clearly, she missed my point.
In summary, I left unhappy, even though she did finally let me take my pictures. My order was NOT ready as promised, I was given a speech about how I basically should have had my order in before 9:00pm ( your site says NOTHING about that for this store), and I was made to feel like it was my fault for ordering the photos so late. Keep in mind, this store is open until midnight. Should I not be served after 11:00pm at a store that is open until midnight? Especially when the service was guaranteed upon order?
I would like to be assured that if and when I place another on line photo order for this store (which I will) that this store will serve me up until closing time if necessary. I have never ordered pictures so late that they could not be ready for pick up before midnight. If there is a policy that this store does not print photos after 9:00pm, I would like you to direct me to that policy so that I can make myself familiar because I tend to order photos late in the day on a regular basis. This is the first time I've ever had a problem.
Thank you for your time.
Casey Hays

Ms. Romero
from Las Vegas, NV
Hello, my complain is in regards to an employee, "assuming" he was the Supervisor of the night shift, he behaved very Rudely, and with the intention to "intimidate", me and my friend, we asked for baby diappers, he only (mumbled to our question); and he was treating us, like if we were going to steal the store. He was following and staring at us. The store had NO custmrs other than us, i asked for a plstic bag, from a clerk at the register due: to me having extra items when i walked in, the (Suprv) said NO that Customers (ARE ONLY ALLOWED TO HAVE A PLASTIC BAG DUE TO A PURCHASE).
I have to say i had NEVER been treated with such a SNOBY ATTITUDE at that store. Me and my friend, have been frequent customers of, this, WS but certaintly NOT anymore.
Attentively,
Ms. Romero

Paul Phillips
from Fort Lauderdale, FL
I am 62 years of age and do not understand why I must have my driver license scan to buy liquor and what is walgreens doing with the picture that they took of my license I do not need to show my id when I buy my meds from walgreens

Diane Zielinski
from Roseville, MI
I was in wall green in saint clair shores, Michigan, I brought cig. the lady said you have to show Id. now that's ok really no big deal, but when she scan my lic. and now all my information including my lic. number. I am not pleased. we all know that there are scammers out there just looking to information on everyone. so tell me why you have to do this. diane.

Lasa Williams
from Smithfield, NC
I went into Walgreens in Smithfield NC on Hwy 30 on October 17th and wanted to buy my children a pack of Trollis. They love the candy but I wanted the RR (Rewards) There was signs posted in front of the candy saying there as a misprint in the ad and that I could not get RR. I asked the lady that was working and she said they are not able to do anything about it. I am in a group online that shares different deals at different stores and I see several others posting their shopping experience at walgreens and It made me very upset. Is this true that there was a misprint and if so shouldnt they have still honored it since it was in all the ads? Customer service did not try hard enough to keep me as a customer, they let me walk out the door. I am very displeased at the outcome of this.

Sonya M Brown
from Astor, FL
Rude and belligerent cashier who refused to assist with merchandise and told me to go to the grocery store. I'm disabled and all I wanted to do was get my stuff and get the hell out of the store and go home. Anyway, the store is #16514 4300 Curry Ford Road Orlando, FL 32806. I have the receipt but was unable to upload at this time. The date was 10/18/2018 and the time 3:33PM and the RFN# 1651-4216-0442-1810-1803.

William Jaksevicius
from Hollywood, FL
What kind of nonsense is this that I have to provide proof of age at 67, to buy a pack of cigarettes. You better start using common sense instead of listening to the PC police

Hector Sambolinhectorsambolin@gmail.com
Waiting time in line or drive thru, first they messed up my prescription, they informed me I have to call my insurance provider, insurance provider informed me Walgreens incorrectly entered the wrong codes and provider. Thus creating longer waiting time and extra days in picking up prescription, WHY

Cynthia Wilson
from Lubbock, TX
Complaint Regarding Walgreens Pharmacy Call Center
Cynthia Wilson
I live in Roswell, NM, but my Rheumatologist is in Lubbock, TX (approximately 300 miles away). I was in Lubbock for a doctor's appointment and treatment for Rheumatoid Arthritis and came down with Sinusitis. I saw another doctor on 10/15/18 for this condition who accepts Blue Cross/Blue Shield Centennial insurance. The doctor sent the scripts to a United Market Pharmacy. Unfortunately, this store does not accept my insurance. This pharmacy suggested I either call the doctor and resend to Walgreens. The doctor's office would not resend and suggested I ask for a transfer between the stores.
I called the Walgreen's Pharmacy Call Center (806-762-0522, located in Lubbock, TX) and explained the situation. I was assured Walgreen's accepted my NM insurance and they would transfer the 3 scripts to the store on Slide and 50th streets. This was at 4:27pm. Hearing no update, I called the same number at 5:24pm and was told the prescriptions were not found at a CVS store. I restated the scripts were at a United Pharmacy on 50th Street. They said they would call there. A few minutes later the Center called me and said they were having the scripts transferred to the aforementioned Walgreens. I called the Center back at 6:00pm and asked for an update. I was assured the scripts would be ready in 30-40 minutes for pickup.
I went to the store around 7:30pm. The Pharmacy staff had NO transfer paperwork and had received NO correspondence from the Center. I was concerned. Having no faith in the Center, I asked the store staff to check on my insurance and if it was accepted. Staff also called the Center to ask about my requests. Meanwhile, the Pharmacist was on the phone with the Center trying to get the transfer! I called the Center at 7:48pm. I asked about the status and was again reassured the transfer was done and the scripts were ready for pickup. I asked how that could be since I was at the store and no one knew anything about the request. After a long pause, I was told by the center that the woman I needed to talk to had stepped out but would be back in a few minutes. I said I would hold for them. I received a very curt response of, "ok" followed by a hang-up disconnection on the center's side! How many other sick customers have received the same treatment? If it was an accidently disconnect, the Center had my phone number and could have called me back. No such call came to me. Therefore, the disconnect was deliberate.
Store staff told me my insurance was NOT acceptable but offered to fill the scripts. The discounted total would be over $200. Not having that amount, I did not get the antibiotic I needed. I paid $27.67 for the remaining 2 scripts. My family had to drive from Lubbock and Roswell last night to hand off my antibiotic.
Here's a narrower list of my issues with this whole situation –
1. The Call Center deliberately and consistently mislead (lied to) me 4 times about -
a. BC/BS Centennial insurance NOT being accepted. Told me they checked for acceptable.
b. Willfully mislead me and the Store staff about the transfer of the scripts which did NOT happen until 7:48pm; not at 4:47pm
c. Continued to lie about the transfer and availability of the scripts and when cornered them in the lies, they hung up on me.
2. I have a compromised immune system and must have immediate care, or it goes into pneumonia within 24 hours. My health was jeopardized by the Center's lack of care, negligence and deception.
3. It is apparent the Center had no intentions of fulfilling my request from the start. Had the Center been truthful from the start, I could have gotten the scripts filled before other pharmacies closed.
What Actions Desired –
1. I had to pay out-of-pocket ($27.67) for 2 of 3 prescribed medicines in me. I am requesting an immediate reimbursement of the funds. Otherwise, I think this is a scam to force customers to purchase prescriptions at full value, near the end of store closing.
2. I am requesting a response answering how this treatment happened and what actions will be taken to avoid in the future.
3. I suggest a review of procedures, policies and verbal procedures.
4. I recommend written reprimands for the Center staff for the flagrant, consistent and continued deceit which caused a delay in receiving my medications, endangering my health further and resulted in 2 family members handing off the medicines by car. The gas amount is approximately $50. I am formally requesting a reimbursement for that amount too.
I would like a phone or email response before the end of work on Monday, 10/22. Failure to notify me will result in this document being forwarded to the both NM and TX Insurance Regulatory Commissions, Blue Cross/Blue Shield feedback (my verbal complaint was logged today), as well as the CEO of Walgreens, et al. Other sources will be contacted as needed.
On 10/17, I attempted to submit my complaint via the online Walgreens complaint form. Unfortunately, upon hitting submit the screen reset to blank. The message said,"…unable to submit request. Please try again later". https://n-www.walgreens.com/pharmacy/privacyComplaintForm/privacyComplai... I was able to submit the online form on 10/18 at 1:55pm (CST) https://n-www.walgreens.com/mktg/contactus/contact-us-forms.jsp?tier3Id=...!
My contact information is as follows:
Cynthia Wilson
(575) 910-5691
cawilson@dfn.com
6 W. Vista Parkway Circle
Roswell, NM 88201
On a positive note, I would like to compliment the Walgreen's store staff, especially Lizzie for their sincerity and assistance. Their level of care, genuine concern and professionalism is what I am familiar in receiving. I commend them all to you. They did their level best to serve me and correct the grievous errors of the Call Center.
Respectfully.

Robert C. Wight
from Duluth, GA
Your Pharmacists Ming Thrin at store # 6699 has refused to fill a prescription from my doctor. This is unacceptable patient care. I have filed a complain with the Georgia State Licensing Board against Mr. Thrin. I will file a complaint with the Ga. State of Consumer Affairs if this is not resolved quickly.

Charles Edmonds
from Fort Payne, AL
I was a customer of the Rite Aid Pharmacy located at 3401 South Broad Street Chattanooga, TN 37409. Because Rite Aide was purchased by Walgreens, my prescriptions were transferred to the Walgreens Pharmacy 3550 Broad Street Chattanooga, TN. I am in Pain Management and have prescriptions of Oxycontin and Hydrocodone. My Oxycontin is due to be filled tomorrow Oct. 12, 2018. I called the pharmacy a few minutes ago to ensure the drug was in stock and could be filled on that date. The pharmacist technician informed me, before I was finished asking my question, that I would have to call back tomorrow. I explained to him that I was aware the prescription could not be filled until the 12th all I wanted to know was the drug in stock and could be filled tomorrow. He said they didn't have the drug in stock and would have to order it next THURSDAY! I told him not was not acceptable that I had to have the medication or I would go into withdrawals and that he needed to get the drug from another Walgreens store. He informed me that was not possible that they could not transfer drugs from one store to another. He was very rude and quite frankly had the attitude that's your problem not mine. I am in the process of having my prescriptions transferred to a different pharmacy and not a Walgreens. Your customer service at this Walgreens is terribly.

Tammy
from Bridgeport, CT
The Walgreens at 960 North Ave. in Bridgeport CT the Pharmacy is the worst Pharmacy I have ever been to and I will never go back to that one or any other Walgreens because of it. I had abdominal surgery I go to drop prescriptions off they tell me it will be an hour that's fine I decided to wait in car I go in after an hour and I'm told it will be 45 minutes, there have been a couple other times I've been told an hour and what they really mean is three hours. Last Friday I call my doctor for him to call and refill my insulin I go in hours after my doctors office is closed and they tell me that prescription was never called in i go in on Monday to get another prescription and the guy says I have two and I asked about it and he says you have the insulin I question it because the office is closed weekends he tells me it was called in Friday. Then today I call my doctor cause I need syringes for my insulin I go there four hours later and the girl tells me they are waiting for my doctor to call them back that's bull cause there is a receptionist that always answers the phone it's a small practice and they don't let calls go to a voice mail plus I dont understand why they would need to talk to my doctor about the syringes I just picked up insulin yesterday how else am I supposed to use it. Me and my family spend a lot of money at Walgreens and none of us are ever going to another Walgreens again.

Cindia Garcia
from Bridgeport, CT
It's irrespectfull for the patients does'nt have enough sttaff working on 960 noth ave bridgeport after the flodding accident happen last week on our corrent location woodside pharmacy.

Joyce Brinkley
from Los Angeles, CA
Brit,the pharmacist is now telling me when I can take or not take my epilepsy mdicine. My insurance only covers 60 of 90 of my medicine. My husband has to pay the rest.We wasted 2 buss passes to find out she wouldn't let us have it. she not be able to determine whether I need it or not. Someone should have a serious talk to her. Thank you

LEDY HARRIS
from Phoenix, AZ
PATIENT JAMES R HARRIS , D.O.B 04/03/1984
After my husband got discard from San Joseph's hospital we went directly to the pharmacy with his 2 prescriptions. Employees card him put his information on the paper we wait for about and hour or longer, whit those 2 prescriptions we have 5 more to pick up for James R Harris (My husband). We paid a little more than $100 dollars and go home. Next morning August 9th my husband who was in pain is looking for his medicine for pain relieve and as he couldn't find it and count all the prescriptions we pick, he decided to contact the pharmacy.
Which a very rude person who answer the phone at the pharmacy told him that well that's to bad, because James need it to contact the hospital now in order to get a new hydrocodone prescription.
My husband didn't said anything because he wasn't feeling well.
When I find out about this phone called, 2 days later. As we where picking up my own medicines from my favor Walgreens pharmacy on Elliot & 48th street. And talking about this incident with the pharmacy employee; she nicesly sugets that we need it to get in contact with the store Manager at that pharmacy where we have the incident so the Store Manager could take a look at the cameras and find out what happen to Jame's prescription of hydrocodone.
Then go back to that store request to talk to the store Manager who I believe his name is Jason and after he ask and check the Camera's he find out of course, that we weren't "lying" .
Because the wait was very long, Store Manager offer at this point to give James a called next day when he resolve the problem.
Which by the way this phone called NEVER HAPPEN. We decide after waiting and waiting to go back on Sunday, and the Manager we spoke with (Jason), wasn't working that Sunday. We left a message with the Manager on duty that Sunday.
Next day Monday the Store Manager finally call my husband and what was our surprise when he told my husband that none of his doctors or the hospital will give them the prescription.
Off course they wouldn't refill it again, this is a pain killer,that by the way James had to tuff the pain out because of the unconpeted work at the pharmacy at 51st ave and Baseline. Well we are very disappointed that not only James prescription got "lost" . but his name was at the hospital and his doctors when he didn't even knew what the pharmacy was trying to do.
What a shame the pharmacy contact his doctor's even the hospital, like my husband is a drug addict, requesteing a refill.
That is totally unacceptable. Off course we don't need that prescription anymore but we need and answer we need this matter to resolve, some how I don't know how but we need or better yet my husband and his doctors need to hear that it was the pharmacy employers who misplace or used James's prescription. The month of August ended and no one has had the responsibility to said anything to us . This is not the way that WALGREENs should treat clients, specialy the ones who spend a lot of money at the pharmacy. We are extremely disappointed with all this mater.
Whit this note I really hope that someone listened and give some answers. A prescription like that can't absolutely NOT GET LOOSE.
In the event you can get me please contact my wife Ledy (WIFE) at 602-748-8034

When I asked the Pharmacist on duty at the Walgreens store at Campbell & Ft. Lowell, Tucson, AZ if I could get a Shingrex vaccine today I was told that the supply of Shingrex they had was on hold for those who have already gotten their first Shingrex vaccine. When I checked the GSK information site on Shingrex it said the 2nd shot can be given anywhere from two to six months. I find the logic here a little weird since the Pharmacist said they must get it in two months. Was she misrepresenting the facts or was she simply misinformed? Either way no vaccine, no sorry and no referral. Just wait until we call you. That I am a veteran, have a great deal of chronicity or any other health factor was not considered just incomplete and inaccurate information was used to deny me a vaccine that is trying to prevent the 1:3 seniors who will get Shingles from happening.
Ray Kemp 267-602-0683

Joan DeLeon
from Racine, WI
My number one complaint is Walgreens in Racine, wi on washington ave, no one ever answers the phone in the pharmacy dept. I lived in Caledonia for 22 yrs and never had as much problems as when I moved recently to this location. I wait on average at least 28 min. or more everytime I call the pharmacy. I can understand once and a while, but this is a regular occurance. Also they are very, very, very disorganized, recently there was an issue with my sons insurance covering a certain mg. of his medicine so they changed the mg. to add to what he was taking already, but instead of switching them out, they gave me the wrong mg. and if I would have just given them to my son he would have been over dosed! The label on bag said 75mg, but the bottle inside had the 150 mg, so my son was already taking 150mg and if I would have just added it to what he took he would have been taking 300 mg instead to 225 mg. of Veneflaxine( sp?) . The pharmacist apologized and gave me some points on my walgreens card to make up for it. I let it go, but with all the issues with not answering the phone and I have to physically go in to talk to someone is outrageous. The pharmacy department needs to be completely restructured from management down, they do not know what they are doing here, and the disorganization is unreal. I saw another customer that was given some points on his card as well along with an apology. I wonder if they messed up his medicine as well. The store is great, the pharmacy is not. They need to have someone to answer their phone, also when I had to go in physically, the phone is always ringing and ringing. EVERYTIME...waiting over a half of an hour just to speak to a human being is unbelievable. Not happy at all with service in the pharmacy department. They need a total overhaul.

Shirley Teague
from Richardson, TX
I went to the Walgreens store on 60th and Brown Deer Rd. to pick up a prescription and to get a few items. Once I got my items which was the 2 packs of toilet tissue for $4 and went to the checkout in the front of the store. At that time, I asked the cashier for a pack of Kool 100's in the dark green pack which she gave and she rang my items up and I paid for them and was about to leave. My sister was with me so I told her to hold my bag because I had forgot to get something else that I had needed before I left the store. I went to the back to look for some Jiffy Mix which the store did not have, so I got a half gallon of milk and some frozen fruit bars and went back to the front of the store to check out. At that time, the line had gotten kind of long so they announced that there was no waiting in photo so I went to the back to photo to check out. I had my pack of cigarettes in my hand and as I approached the counter the cashier (white) asked me if I had paid for the cigarettes and could she see my receipt. I asked her why did I have to show her a receipt for my cigarettes just because I was carrying them in my hand. She asked had I purchased them at that store and I said yes and she said it was store policy to ask for my receipt which I did not understand because in order for me not to have paid for them, I would have had to go behind the counter while the young lady was ringing up other customers and take the pack of cigarettes so common sense should have told her that I paid for them in the first place. She was very rude, and her tone of voice was very discriminative. I have never felt so disrespected and embarrassed in my whole life. The receipt was in the bag that I had told my sister to hold but she had already walked out the store and went to the car. I told her I did not have the receipt and told her to ask the cashier up front did I pay for them. She actually had the nerve to holler to the front of the store with a store full of people and asked the young lady to verify that I paid for the cigarettes, and the young lady did not know who she was talking about at first until she said "that one right there". I mean this was totally uncalled for and very unprofessional and disrespectful and embarrassing. All the customer looking at me like I stole something all because of the cashiers action. I will be filing a discrimination lawsuit against that store as soon as possible. I did speak with the manager once I got home and told him what had happened and he said he was glad that he was made aware of the incident and that he was going to have a talk with her. He asked me if I shopped there often, and I said yes so he offered me a ten dollar gift card which I don't want because I will not be shopping there again. The manager that I spoke with said his name was Kevin. I don't know if or how he reprimanded her, but its a little too late for that because apparently she should not be in customer service. I have been In customer service for over 20 years and I can't fathom myself approaching a customer as she did. Again, she left me feeling disrespected, hurt, and embarrassed. I am not a thief and I don't appreciate being treated like one.

Jeffrey Levingston
from Cleveland, MS
The Cleveland, Ms. pharmacy is consistently understaffed with one employee dealing with customers. It generally takes five to ten minutes to handle each transaction not including the wait for a prescription to be filled. Today I waited in line with four people in front of me and left after twenty minutes.

Rhonda Johnson
from Chicago, IL
I came into Walgreens Pharmacy 34th and king Dr chicago on August 16th at about 10:45am after leaving the Doctors office.I did not feel well. Barbara Ann waited on me. She attempted to charge me for all of my prescriptions without checking my insurance. I couldn't pay 24.98. I walked away. After examining my insurance card while still in the store, I noticed that it said no copay. She didn't apologize she gave it to her co-worker to check. Then she said it had to go back to the Pharmacist. He told me that he had other things to do and would get back to me in 5 minutes, So I left and went to white castles. When I came back and the pharmacist gave it back to Barbara Ann, she rudely exclaimed that she had a costumer! I Told her that I was a customer too but she said I had to wait and I said no problem. I politely waited for her to finish the other customer. When she finally got to waiting on me she was not apologetic for making me wait again or for almost over charging me. I am not surprised. This woman has never smiled and nearly always has a funky attitude. She has no empathy and compassion and does not belong in customer service.I have been in customer service for nearly 40 years and would never dream of treating ANY customer the way she treated me, especially not one in pharmacy waiting on prescriptions. I have been coming to this store 3-6 times a week for 27 years. I have never seen this woman smile. She was rude to me and didn't even say thank you when She gave me my bags so I just took them and walked away. This woman is not a good customer service person at all. I always feel strange vibes when she waits on me but this is the first time I chose to speak up about it because I was ill.

stephen sterner
from Black Mountain, NC
I want to no why,,, walgreens has the rights to tell me who I can and cannot send money to using western union,what gives you's the rights to tell me. Where does your company get the right to stop me from making any legal a transaction in there store,now I want something done or I will file a civil rights volation with the BBB and file a lawsuit against your store , I want something done about it now

Pat Jansen
from De Pere, WI
Having purchased Walgreen's dental tape and dental floss to replace the floss I had been using, turned into a horrible experience. I thought for sure a Walgreen product would be exceptionally superior. Not so. Now I am left with having no alternative. The tape shredded as I was using it and the floss was not very waxed and thankfully did not cause any problems.

Barbara Dieckmann
from Colorado Springs, CO
My complaint is about going to the South gate store I went into to use your ATM machine and after I ised it I told the person I was with that I needed to use the restroom went to the back of the store and tried the door to the bathroom and it opened so I went in and closed door and locked the door put Fannie pack down on floor and pulled pants down to use toilet when this tall white man had white clothes on jeans pop the lock on the door and opened it when he embarrassed me to death as a result of this I want the management fired a if it ever happens again I will be back I think they were doing that because of the person that was with me David Melcher better not do what Melcher wants do u Understand or fired
Thank you

Sujey Baltodano
from Panorama City, CA
Ive been shopping at walgreens forever ive seen so many employees at that store and never have i had a problem with any of them i can show u receipts of all the times ive purchsed there i never spent less than 50 dollars almost everyday i go and buy stuff i need on a daily basis because its close to my house its not first time this person its rude and has a poor customer servic but tonight he took it beyond the next level, not only did he humilliated me but he disrespected me and i will sue the store if nothing gets done he embarrassed me by saying i stoled from the store he said it infront of other people not only did i offer for him to check my bag but i offer to walk with him so he can see where i put the merchandise this is the most embarrassing experience ive had at this store and he used profanity infront of several other people and i will not tolerate this not only am i sueing the store but i will do whatever it takes for him to apologize to me publicly and i hope the store does the right thing and follow thru this bad service.

Helen DeVIto
from Lady Lake, FL
After shopping many years in Walgreens I cannot express how disappointed I am in not being able to find what I want. If I go in for makeup they are out of it...if I go in for vitamins they don't have what I need...the list goes on and on....but the most annoying is when they advertise coffee or bacon. I have a raincheck for Oscar Mayer Bacon 2/$7.00 dated 6/28/18. I have gone back to the store numerous times and they NEVER have it. One associate told me they NEVER get it in and I am beginning to believe that.
And the corporation has the nerve to advertise Oscar Mayer bacon 2/$7.00 in this week's (7/22 - 7/28) ad. I stopped again today and there was none to be had! I would also like to know why this product it placed on the very lowest shelf (inches from the floor.) When I asked why it wasn't higher up so people did not have to literally get on their hands and knees to get the product, I was told that it was the law?? and they had to place it there...I am a senior and it is no fun trying to get these products out of the case.
It seems to me that this is a form of false advertising to get people into the store hoping they will buy other products. I will not hesitate to contact the proper authorities if this practice continues in my local Walgreens in the Villages, Fl. on Mulberry Lane.
I look forward to receiving a response to this email.
Helen DeVito
352-775-2066

ingrid mckenzie
from Brooklyn, NY
on july 25th i was in a duane reade store located on duane and reade street i was in there 3 times for the day trying to make a purchase the line was long there was one register open with like 12 customer on line this store was very smelly i could not make my purchase because the line and no staff. so i did a western union receiving after my transaction at the computer i went to the register to receive my cash and i was told receiving was done at one register and the register was close i told the casheir it was impossibe since it was like 4pm this store need better management ,theres never enough register open never enough staff always smelly smells like a dead mouse and always long line its 10register and 1 cashier,better management.

Rebecca Wilmes
from Maryville, MO
Went in to Walgreens, here in Maryville MO, pharmacy drive thru and it's blocked by two cement trucks that are doing construction on a business the next lot over. When I told the manager inside the store, about 20 minutes ago, she smirked and laughed. How inappropriate and inconvenient. They should have never allowed the drive thru to be blocked and the manager should never have laughed. I was the 3rd person in less than five minutes to say something. Something should have been done. We will discuss taking our business elsewhere if we can't access the pharmacy as it's intended to be and the manager has no respect for Walgreens customers.

Renee White
from Antioch, TN
I filled my prescription from my pain Dr after 9 days I noticed my bottle was alot lower than it should be I counted and realized I was short 60 pills you can tell the bottle is to small for the amount of pills I was supposed to get I spoke to pharmacist even showed him the bottle he rolled his eyes said it sounded fishy and come back mon to talk to manager when I did he saaid he would look into it and get back to me. I have mutiple serious health issues including a terminal illness In the time i have been getting this medication Ive never had 1 request for an early fill I was always compliant following every rule. Because of how long ive been on this medication the withdrawl is unbearable most likely I will end up in the hospital. The fact that I have never had an issue with my medicine and the fact that I have a terminal illness and the fact I have been on this medication for a long time should be enough for them to correct the situation but instead they are taking a very long time to do a simple count and making me suffer agonizing pain and withdrawl. There are over 3500 complaints of this pharmacy shorting people serious medicine I asked the question on fb and 89 ppl in my city stated they have been shorted by this pharmacy

About 4pm i went in to Walgreens to pick up money from western union.I ask do have western union Mrg said yes.But we have and issue with it.Well my opinion on this is She was not trying to fix the problem.This money was for gas.to go back to work.

Lisa Brandes
from Charlotte, NC
On June 14, 2018 I took a prescription for Hydrocodone/Acetaminophen 7.5-325 to my Walgreens located at 2800 W. Mallard Creek Church Road in Charlotte, NC. They first told me I needed prior Dr. approval. I contacted my doctor as soon as I got this call, they called me back within 30-45 minutes and said it was taken care of. On June 18, 2018 I called the pharmacy and ask it if was ready, after being in much pain over the weekend , and again they told me it need prior approval. I contacted my insurance which is NC Medicaid, and they told me it had been approved on June 14, 2018. By this time I was very upset and called them back, and let them know that my insurance and my doctor had given their approval, and why was my prescription still not ready? The pharmacist said it must be something wrong with their computer, and it was not perfect. I felt this was a lame excuse for someone not doing their job. On July 16,2018 they said my prescription was not ready due to my insurance, again I called NC Medicaid and spoke with Megan and she told me this medicine had a approval until December 11, 2018, and that the pharmacy was trying to treat this like an override and it wasn't, that there was a billing error on the pharmacy's part and she also gave me a toll free number to give to the pharmacist to call to clear up this matter. When I called the pharmacy back and spoke to the pharmacist and tried to tell her what NC Medicaid had told me she was rude and told me " if I would get off the phone she could make the appreciate phone calls" ( don't know the pharmacist name , but she was on duty at 12:30 pm on July 16, 2018) Is this the way you conduct business? If so I will be looking for another drug store. I suffer from Rheumatoid Arthritis, and Fibromyalgia and I am disabled from it. When I get just my pain medicine filled sometimes it takes up to four days, but it hasn't always been this way. I don't understand it at all, but feel your staff need better customer service skills, and need to do their job correctly instead of giving out excuses like it is the computers fault.

Robert Emmons
from Jefferson, GA
I had a shingles shot at my local Walgreens and within days began to suffer with "frozen shoulder" which has caused me great pain, limited my activities,and cost me over$400 in physician office visits and prescribed PT sessions. In researching my pain I find a connection between incorrectly administered injections and shoulder pain. I feel Walgreens has some responsibility here and I want to discuss this with a corporate representative.
Robert Emmons
3621 Apal ache e Ridge
Monroe,He
770-207-1307
Remmons@tds.net

I was empathetic to the woman since she was complaining how she had no help and listen to her insult a previous customer. I asked her to please not assume and that I had only 6 coupons. This situation is not in anyway a hassle. She proceeded to scan my items and when I gave her my coupons. I stated everything is under federal and legal grounds. Also by your stores limitation. All rules are abided and I'm so sorry that you went threw a horrid situation from someone before me. I was caring and endearing to the associate. I placed my credit card into the payment processor. Before my transaction was fully processed. The Walgreens associate scanned another customers item. I calmly stated that my payment was not completed. The Walgreens cashier started to yell at me and state that I was humiliating her in front of another customer and that I frazzled her. She stated I insulted her. Amongst many false allegations. I remained calm and replied that I was just answering her questions and that she was humiliating me in front of minor children and please call a manager. The manager arrived the associate ran out, I can say I don't feel as thou the situation will be properly handled and that possible district management must intervene. The sale associate was provoking, angry, made a criminal dispute, harassment and I felt threaten for my safety. I feel as thou the employee was guided by racial infliction. Under no circumstance should I be denied to make a purchase. Denied service. Denied by just looking at my family and I. To be insulted and falsely blamed for an associates error. I was not the person to blame. And due to the skin color of the customer behind me, I am confused on what exactly was her reason of cause. This is the 2nd incident this happened and nothing has changed. I can say the Walgreens associate humiliated my family and I. She defamed my family. My husband and I just moved to the area. My husband is the United States Marine Recruiter. The cashier without probable cause publicly defamed the Corp in front of a potential applicant. I honestly felt as if I should have contact law enforcement when woman ran out, Was she going to hurt me. Was she going to hurt my 6 year old daughter. Her assistant manager let her run out. Would he allow her to physically assault me. I honestly would like for someone to take this matter serious.

Greg boudreau
from Indianapolis, IN
Dicrimanation neglect rwfuseial to return merchandise disrespect mental abuse harrasnent i purchased 4 items and defevmctive prouduct nin validation of 13000 rewardpoints faleafied info not fillibg medication noncopliance theft by swindle i have beento youre stores several times andyoure emplyees refuse to refund any time what so ever i am a upstanding retired seniour cittezen and and filing suit fraud by youre pokcys and crimanal behaviournand yiy will be exposed to the media 6125166428 grb.

Sherrie McKeever
from Oak Grove, MO
There is an employee (agent) that is constantly unpleasant in the pharmacy department. Her actions, I am sure are not in line with the corporate's goal of excellent customer service. I am not sure if it is a racial issue, just her dark personality traits or work ethic issues.
The Walgreen's experience:
1)
A prescription was turned in to be filled and we did not realize that the young lady was done with us, "she said are you just going to stand here". I could see that Kim was upset! She was in pain and being talked to disrespectfully by a young woman did not help.
2)
My coin rolled under the register where the receipts are printed out. I asked her to lift it, that machine is very small. The employee sighed, then lifted the machine, then proceeded to slammed it down hard. I told the young lady I am a veteran living on a fixed income (every cent is important).
I do not want a coupon, a discount, or anything like that. I am asking that this employee be asked to be respectful. A lot of the customers in the pharmacy area are her elders. It is shameful and rude that paying customers are TREATED poorly!
Walgreens in Moore, OK on 12th St across from Burger King

melanie trahan
from Tyler, TX
Have been on hold so far an hour and 30 minutes!!!! Totally unacceptable. and the store does not care!!! No way to do customer service. I work for a medical company. You need more help!! This is a reoccurring issue!! Im beyond upset!!! I want to rate a zero but that's not a option What a Joke!!!

I just switched back to Walgreens for my pharmacy and I believe I made a mistake! I have a prescription for testosterone to be filled every 28 days. This simple process can not be handled properly. They decided to change my refill time from 28 days to 30. I asked what gave them the right to do that and they said sorry we probably shouldn't have assumed that it was 30 days. It' s written on the script! They said we'll change it back to 28 days but right now its on auto refill and you cant get it for another two days. This month I wasn't thinking about the refill because it was automatic and Walgreens would call me. When my symptoms started coming back is when I realized I was a week late for my shot. I called the pharmacy and they said that Testosterone could no longer be filled automatically ! I asked why no one called to let me know this. The pharmacist said we don't know these things without looking them up! I then stated " that is one of the dumbest most irresponsible things I have ever heard and asked her " if I hadn't called you would not have notified me of this change to my prescription? " She replied no they would have no way of knowing. She apologized again and said I know it is a ridiculous policy. What right do you folks have to play with peoples medication and the way that they are prescribed ? You have a policy that stops automatic refills and you feel that you do not have to notify the patient of your change ?! You can freely change the times that medications are to be administered on what you believe or assume how it should be?! I will give you this week to give me an explanation of how and why you believe that 1) you can legally do this and 2) Why this is good business practice, controlling peoples lives. If I do not hear back from you by next week I will look to get my answers from the FDA. Sincerely Raymond W. Aydt 623-225-5777 raydt@cox.net , rayaydt@gmail.com or SAL29Commander@gmail.com This day June 30th, 2018

VenitaThompson
from Dora, AL
Today I experienced a very rude and unhelpful technician or pharmacist ( not sure which one she was , But I believe she is the pharmacist) . I had transferred a presc to CVS because wallgreens never could seem this particular medicine ( AMbien) made by any other company besides Activas. Activas in my personal opinion should not be sold as a generic drug option. I have tried this company on many different occasions and Never felt good. Soon my husband was looking at reviews etc. and noticed activas does not receive good reviews. Seems I am not the only person with this problem. The employee of the phone today had my presc form my dr. but told me I would need to come ( but I couldn't carry the prescription with me) and she could not transfer it over to CVS because for what ever reason ( made no sense to me) So I hung up feeling confused, frustrated and felt this employee cared not ONE thing about my need for a different brand of medicines. My family have used wallgreens for many years , but there Seems to be only a couple of employees that even know what is going on. Jessica Chambless is one, Wes, is always Helpful, Bobbie is always good. But the others...... Yo need to replace. Its obvious that this person has no concerns for the patients wellbeing or needs. IN my opinion we do not need these type of pharmacist working in the health care field. I hope you will find a better fit for our store soon.

Lyubov Yanushkevich
from Santee, CA
Walgreens Santee, 9305 Mission Gorge #09817
First trip...... My doctor calls in a perscripcion......when I go hours later, it's not ready.
Second trip......I'm told one prescription of three (must take all together) was out of stock.
Third trip......... Now in stock but have to call for approval on one med.
Fourth trip........still waiting.....but I have cancer with only a few months to live and opt to buy Clarithromycin 500mg for $140.39 and am told there could be a refund if approved.
Attempt at refund:
First trip......I'm told the refund is approved but need to fill out paperwork and I could wait. I've waited 25 minutes already and opted to come back.
Second trip....I'm told this employee is out to lunch and no one else could help me.
Third trip......Two days later I'm told that they need to call the following Monday as NOTHING WAS DONE! This time I'm mad! I walk off and hear the young woman pharmacist is put out because I'm upset and makes a snarky comment as I walk away. I walk back and tell her to "Just do your damn job!" and walk away again. She yells out "I'm not helping you anymore!".....I just keep walking.
Dealing with Walgreens is a mistake. They have the worst customer service of any pharmacy I've ever dealt with. They have a policy after they service each customer they walk away and do other things for a few minutes and then return to the next customer. We...in line....talk often of the crap service.
So.....Are you going to keep the refund???? Not dealing with me anymore!!!!! Or call that office and demand they do a better job. I'm going to continue to research and find over site to complain......with an organization that has teeth! I DON'T roll over!
Lyubov Yanushkevich
Paulnluba@aol.com
619-448-7939
9453 Wharton Rd.

Richard Warren King
from Pasadena, TX
When I got home with my prescription from the store on 3707 Spencer Hwy, Pasadena, Texas on June 8, I saw that it had an expiration date back in April. When I called the store they apologized and told me a current prescription would available for pickup at 9:00 AM the following Monday. Just to make sure it would be there so I wouldn't waste a second trip I waited until Tuesday. On Tuesday It still had not come in and no one even hinted at an apology. When they told me they would get it from another store but it would take a day or two, I asked if they would call me when it came in and they said they would. When no one had called me by the next Friday I called them and after being on hold for an interminable time was told that the prescription had, indeed, come in and the cost would be $60. When I told them that I had already paid $60 for an expired prescription I was put on hold for seven minutes and finally told that I wouldn't have to pay for the prescription again.
A few months before Walgreens gave me someone else's prescription with my name but a different address.

LaVonne May
from Bay Minette, AL
My husband gets his prescriptions filled at Walgreens because copay is less than the pharmacy I use (which is home owned and courteous). I love the Walgreens store in Jackson AL because everyone in the store, other than pharmacy, is friendly and helpful. I have even told the employees in the store how much I appreciated the service I receive when I go in. However, there have been several occasions that I have gotten extremely annoyed with the pharmacy. There have been 2 managers since we began using the pharmacy and not much has changed. I went in one day this week to pick up 2 meds for my husband (ordered over phone at same time). One needed a refill and I knew this. I got call later in the day (automated of course) that script was filled. When I got there the next day, the lady working behind the counter spent approximately 5 minutes looking for my husband's meds. She moved at the pace of a snail, talked to others behind the desk, wandered around looking and putting up other prescription bags as she came to them into the appropriate alphabetical bins. Never said, "I'm sorry, Mrs. May, but I haven't located it, but will have it in just a minute". I stood there and waited, and waited, and waited. Finally I asked if there was a problem and she told me it was filled, but she couldn't find it. Eventually, she looked on the floor where the bins are stacked above and picked it up. She rang it up, printed receipt, and went back to filing more bags in the bins with her back to me. I asked if I could get the receipt from the machine, she slowly walked over, tore it off, handed it to me, and sullenly said, "Thank you". There were 3 bottles in the bag because my husband often gets 2 to 3 months supply at one time so I didn't look into bag (my mistake). When I got home, I realized that the med that needed refill was not in bag. That was 3 days ago. I went back today to explain and find his Avalide. She wasn't there, thank goodness, but it turns out (after much discussion between employees) that the refill had been okayed, but the computer had not "cleared". I sat and waited another 5 to 10 minutes while it was finally filled and I left. If this was an isolated incident, I would not complain, but this is more the norm than the exception. My husband and I are senior citizens and remember the days of good service. It may not mean much to businesses or employees now, but it means a lot to us. If I have another incident, I will pay a few more dollars in copays and my husband and I will take his business to the hometown pharmacy that knows our name and appreciate our business. Thank you for your attention to this matter.

mary smith
from Mount Prospect, IL
I was in the store off mount holly Huntersville RD I was in walgreens on 06/09/2018 about 11 am. As I was going to check out the lady in a gray vest came up to me and said you cant have all that stuff that is in you cart we have a limt of 3 as I tried to speak to her she said very rudely are you so incompetent that you cant read a sign and I responded to her no need to be rude I bought my items with a limt of 3 and told the lady in gray vest I would be writing a complaint because of how rude she was to me as a customer

Robert Laffitte
from Spring, TX
I went to pick up my wife's prescriptions at your 11970 Spring Cypress Rd, Tomball, TX 77377 store. I used the drive through and there were no cars in line. When I pulled up to the window I could see three employees (2 ladies and one man) standing there talking. I didn't see anyone at the counter inside and I was the only one at the drive through window. I waited for service and it didn't come. The there emplyees were having a conversation. After a few moments, one of the ladies took a step towards the window but then stopped and started talking again. I waited a few more moments and the pushed the call button. She talked a bit more and then came to the window, picked up the phone (intercom), told me she would be with me in a minute and hung up. She then turned and continued to talk with the male employee for a bit longer. She then came back to the window and asked me if she could help me. I told her I was picking up two prescriptions for Laura Laffitte. She said wait a moment. She then went and got the prescriptions, asked me to verify my address, told me the amount and asked for my drivers license. I got my license out and put it in the drawer she had opened. Looking up she was gone...back to talk with the male employee. She then came back and finished the transaction. But while she was doing that she turned around to talk to the other female employee. She did say thank you Mr. Robert and have a wonderful day at the end. I guess she felt like she could ignore her job and be rude to a customer and saying something nice at the end makes it all alright. I beg to differ with her. I really don't have a problem with employees having conversations. But when a customer comes up they should quickly finish their thought, take care of the customer and then go back and finish their conversation. I saw her name badge. Her name is Lolita. I would appreciate if you would do some customer service training at this location.
Thank you,
Robert Laffite

sharon brown
from Philadelphia, PA
I have been shopping at your center city store on one south broad street for over 5 years. I have never been so rudely treated until today when I went in to buy some much needed items, your cashier Matece is the rudest person that I have ever met. I had my hands full of products while at the register so I put my items on the counter and while she was ringing them up I noticed that you had M&M's on sale at the counter. I walked over to where they were put the M&M's on the counter. looked down at my phone because I received a text message. I handed her my money she put the items in the bag and proceeded to ask me as I was walking away about the M&M's. I said well I put them on the counter and you took my money and put them in the bag. she proceeded to tell me that most people tell you when they are putting items on the counter. I was so appauled that she would accuse me of stealing some 59 cent M&M's, especially after I just spent close to twenty dollars. when I asked to speak to a manager so flagged me and walked away. I would like to be contacted about this issue asap. please email me. Sharon

Dianne Sisk
from Huntsville, AL
I left prescription at Walgreens, corner of Jordan Lane and University, Huntsville, AL on 4/2/18. Received message delayed due to insurance payment. Called blue cross and asked if problems. They advised Walgreens had put in wrong and it was ok. Received later message that it was ready for pick up. I arrived at store at 5:05. I advised them out of courtesy what blue cross said and the girl had attitude after saying when I dropped it off that she did not like doing insulin processes. They still did not have prescription ready. I did not leave until 5:30 pm. There was no sense in it. If it was not ready I should not have received the message stating it was ready. The pharmacist said it was doctor fault. I have used Walgreens for over 15 years and my doctor now does not know how to write a prescription. Give me a break. Those people have terrible attitudes. I am only one person but I am taking my prescriptions to another pharmacy. I have always loved Walgreens but those people have no idea what customer service is.
Dianne Sisk
256-682-3369

Mary M. Mc Kain
from Lancaster, CA
I went into a Walgreens on Ave "J" and 20th west, in Lancaster, ca..Pharmacy drive up window. I had a bottle with the
prescription on it, previously filled by Walgreens.It still had 3 refills on it. I was told that they were going to lunch and that They would fill the prescription @ 15 to 20 minutes after lunch. I informed them that I had another prescription that also needed to be refilled. They said they had no record. I came back at 4pm for the one prescription. The man at the window said it was ready I had gone home and pulled the former prescription that had been filled by Walgreens. The man told me that it would take 10 to 15 minutes to fill. I waited, he filled the prescription and I paid. When I looked at the envelope he had
not given me the original prescription. I buzzed and lady told me it would be another 15 minutes to fill. I told her I had already been told the prescription was already filled. She ignored me and told me I would have to wait. period. I went
inside to complain to the manager. I was told that there is no manager on duty. I talked to another employee, who went back to Pharmacy and was told that they wouldn't renew my prescription unless I paid cash. Neither prescription was
for narcotics. One for thyroid and the other for vitamin D. I have had problems with Walgreens Pharmacy before. I
wind up having to go back 3 and 4 times before I get my Prescriptions. The other Walgreens is on Avenue "L" in
Lancaster, California. I stopped using Walgreens there for 3 years. I decided to try you again. MY MISTAKE!

Carrie Gray
from Jacksonville, FL
My mother and I just wanted over two hours trying to print pictures from my phone of my grandchildren, her grandchildren, and her great grandchildren, as well as a very sentimental picture of my husband and I from the day he proposed to me. My mom went and found the manager, when we told him the problems we were having printing he basically told is that it's not his problem and it just sucks to be us. He was very rude to us and didn't even try to offer us and apology, maybe some coupons or discounts or some kind of compensation for the almost two full hours that we wasted. Neither my mother nor myself will ever do any business with any Walgreens store or pharmacy ever again in our lives.

MARTON H KOONCE
from Casa Grande, AZ
Refilling Humalog on 02/09/2018 was suppose to pick up 3 boxes of pens was given only 1 at that time and told to come back on Monday to pick up the rest of my prescription. Was told that I could pick them up for according to Pharmacist that I had all ready pick it up and I was only picking up 1 box. While my recite shows that I was picking up 3 boxes. I call your corp 1-800 and was told that they would get this fixed today 02/16/2018 and as of 6:29 p.m. nothing. Rx number is 4764431-04344. Your people do not follow thru what they promise. Very poor performance, and after this is if corrected I will never set a foot in any of your stores again.

Due to your recent policy of allowing gender neutral restrooms my family will not be shopping at Walgreens any more. And we will be advising all of our extended family and friends to follow suit. Shame on Walgreens for bowing to the PC crowd !

Walgreens has made a very poor decision in making their store restrooms gender neutral. I am adamantly opposed to the idea of a man using the same restroom as my wife and other female family members and female friends ! There we will not shop at Walgreens and we will advise All of our very large immediate and extended family and friends to take the same position. Perhaps Walgreens can make enough money from this small minority to make up for the large majority they are about to lose due to their pursuit of political correctness ! Shame on Walgreens !

debra reinhardt
from Lake Havasu City, AZ
I will never come into Walgreens until you change that horrid bathroom policy... NO "gender neutral" -! Men Women...

Karen
from Greensboro, NC
I understand that your company will be allowing men to use women's restrooms if they want to. This is the worst decision your co has ever made. If you have been following targets same policy you would know of the incidents etc that have taken place in their restrooms and dressing rooms .Therefore, me and my family will no longer patronize your store. Your store is jeoparding the safety of women and girls.
Shame on you.

Joanne Boudreau
from Boca Raton, FL
Prescription ordered was NP Thyroid med.& I had a coupon from Good RX for $13. and was paying outright with cash. The girl Told it would not be ready for an hr. When it was ready 1 ½ hr later )the medication rang up as $29. I asked why & she said the coupon was no good.( But she did give me a discount to $25.
When I opened the bag the med was Armour Thyroid instead of NP. The girl told me thats what the Dr Ordered. I checked with the Dr & they had a photo of the prescription that said it was NP. Then the girl told me NP was not in stock & would not be in until april.
NOT GOOD BUSINESS PRACTICE - I SHOULD HAVE BEEN TOLD THEY WERE SWITCHING BRANDS AS ALL ARE NOT ALIKE! ESPECIALLY IN THYROID MEDICATIONS. PLUS THE COUPON WAS GOOD AND THE REASON IT DIDN'T WORK WAS BECAUSE IT WAS A DIFFERENT ITEM AS LISTED ON THE COUPON! JB

Former Customer
from Darien, IL
Walgreens (or you) have the wrong CEO name on the site. The CEO is Stefano Pressina.

Joanne Boudreau
from Boca Raton, FL
Prescription ordered was NP Thyroid med.& I had a coupon from Good RX for $13. and was paying outright with cash. The girl Told it would not be ready for an hr. When it was ready 1 ½ hr later )the medication rang up as $29. I asked why & she said the coupon was no good.( But she did give me a discount to $25.
When I opened the bag the med was Armour Thyroid instead of NP. The girl told me thats what the Dr Ordered. I checked with the Dr & they had a photo of the prescription that said it was NP. Then the girl told me NP was not in stock & would not be in until april.
NOT GOOD BUSINESS PRACTICE - I SHOULD HAVE BEEN TOLD THEY WERE SWITCHING BRANDS AS ALL ARE NOT ALIKE! ESPECIALLY IN THYROID MEDICATIONS. PLUS THE COUPON WAS GOOD AND THE REASON IT DIDN'T WORK WAS BECAUSE IT WAS A DIFFERENT ITEM AS LISTED ON THE COUPON! JB

Dora Hawkins
from Chicago, IL
On Monday , February 5,2018, I went to the Walgreens store at 55th and Lake Park to pick up a prescription. After waiting in line for a few minutes, I came proceeded to the counter and gave my name. The lady behind the counter went to the back and asked me to verify my name and date of birth. I put my debit card in the machine and entered my PIN number. As I was waiting for the transaction to go thru, Joy who said she was a manager , was behind the counter with money in her hand, Before I could take my card out of the machine, she said in a raised voice take your card out of the machine. I immediately asked her, how many people does it take to finalize my transaction, Both Joy and the lady that was getting my prescription both starting to laugh. I commented to both of them that their actions were unprofessional and I would be contacting the corporate office. They both laughed again. Their actions are unacceptable. There is a need for additional customer service training by both of them,

This is the most unfriendly Walgreens I have ever been to. unlike all other Walgreens there is no greeting when you walk in no acknowledgement they don't even talk to you till they tell you the price

Theresa Krutzsch
from Woodbridge, NJ
Rude cashier that I refuse to go back into the store. Agreed to pick up prescriptions at drive thru. The drive thru is horrific. Long wait and if an employee sees you, they just ignore and go on with their business. Twice in one week I had to wait over ten minutes to be taken care of. I had to blow the horn on my car. Walk ins take priority over pickups. The prescription is already available for pic up and I have to wait. Walgreens has really gone down the tubes. If I could find a different pharmacy I would. Your pharmaceutical staff is professional but your techs need to go back to school and learn customer service techniques. I am really disappointed. I used to love Walgreens.

Rebecca Rowe
from Washington Court House, OH
At the Washington Court House, Walgreens in Ohio the parking lot is dangerous. This is my second complaint to you. There is a traffic light and motorist thinks that the parking lot is a thru way in which they speed past the front doors of the store to the traffic light. If I hadn't stop quickly coming out of the store I would of been hit by a speeding car. Elder come and go out of that store and I fear for their lives. Something has to be done, speed bumps or stop signs. Please do something before someone gets killed on your lot. Thank you, Rebecca Rowe.

Rudolph K Lorenz
from Chicago, IL
Hello, My contact with you is due to the fact that in a week no one from Walgreen has contacted me regarding the claim I submitted to customer relations 1/I0/2018. A copy is located below. It explains my problems. Please help me in obtaining a credit from my secondary insurance Sav-Rx for prescriptions that were not filed correctly by Walgreen's Shorewood, IL. location. Sav-Rx states that I cannot file for the claim and that it must be done by Walgreen. This does not seem to be a lot to ask and I do not understand why it should take months to get it done. Please let me know that something is being done to obtain this credit. My contact information is: 815-725-4522 (okay to leave a message) or rudy.lorenz@att.net
Attachment: 1/17/2018 Below:
Message sent to Walgreen Co at the following website:
https://www.walgreens.com/mktg/contactus/contact-us-forms.jsp?tier3Id=1075
Message:
ATTN: Consumer Relations
Walgreen Co.
200 Wilmot Rd, MS #2002
Deerfield, IL 60015
Walgreens Corporate Customer Service Dept. 1/10/2018
Hello, I am contacting you about an issue I have concerning overpayment to Walgreen's due to misfiling of my insurance. I am looking for help filing the claim and a speedy refund. On 9/24/2017 I had several prescriptions refilled at the Shorewood Walgreen. 1160 W Jefferson St, Shorewood IL. and was charged over $1300.00. The clerk explained that I fell into a Medicare notch group and my insurance was no longer paying the same percentage. I believed this and paid for the scripts. Then after a prescription went through correctly on 1/3/19 I contacted my insurance United Healthcare and Sav-Rx when I learned that Sav-Rx was not charged for any prescriptions for me from September 9/8/17 thru 1/318. That is how I found out about the missing insurance credits.
I contacted Walgreen's in Shorewood 1/3/2018 after talking to Sav-Rx requesting the pharmacist to cancel and refile anything between the stated dates and resubmitting my claims. This was what Sav-Rx stated was necessary, I cannot submit myself, it must be done by Walgreens. The pharmacist stated that she could not do anything for me other than filing a third party claim with Walgreens that could take as long as two months for a response. She also stated she would include a request for someone to contact me so I would know what was going on. No one has contacted me to date.
I've used Walgreens for all my prescription needs for years and haven't had other issues. I am retired and living on a fixed income. This money is important to me. Can you do something to get this issue resolved for me? Please respond and let me know what to expect or what I can do to help get this settled. Feel free to contact me via email at Rudy.Lorenz@att.net
Rudolph K Lorenz
807 Colonade Rd
Shorewood, IL 9044

Tamara Davis
from Louisville, KY
No matter what day or time it is this Walgreens pharmacy is so unprofessional and disrespectful and doesn't make sense I was told my prescription was getting filled and it would be ready in 5 to 10 minutes just for them to fill my prescription and set it to the side and I'm sitting there for over an hour and 45 minutes just to have to get back in line for another 30 minutes to ask for my prescription they knew I was sitting there waiting for and dont nobody knowledge a customer or even say hello welcome to Walgreens I will not return. I will not use this Pharmacy ever again I will not even go to this store location again ain't no way in hell my doctor appointment was shorter than me sitting there for 2 hours to get my damn prescription. The hikes lane location in Louisville KY

Kelly Jones
from Van Alstyne, TX
Once again I went to a Walgreens to simply purchase a box or Alcohol Swabs. When I entered the store, I
Asked an employee where I could find Alcohol Swabs. She made a face like someone has force fed her a dose of castor oil and stared that IF they had them they would be on the back wall. She then turned around and continued stocking a shelf. I proceeded to call he back wall and of course, they were not there. I searched for another 5 minutes and finally had to interrupt a busy Phamacist to help locate a 2$ Box of Swabs. The way I see it is that the Store Employeee get paid to be there. I do not. Why should I spend my valuable time lookIng for something that the clerk should have taken the initiative to find out where the item was? When I finally went to the front to check out, there was one checker and six people ahead of me in line. I never bought a large t in Walgreens but I have shopped there some but never again. I will take my business to CVS, Dollar General or any place other than that time sucking Walgreens.

Cheryl Young
from Kaneohe, HI
I walked into your Walgreens location in Kailua Hawaii @1:00pm to get two items there was no line at the time so I grabbed one of the items and waited in line since the other item was locked up and I couldn't find someone on the floor. I told the cashier that I needed a locked up item and she told me it was her fris t day and she didn't know anything so I would have to ask her co worker and dismissed me The co-worker was assisting another customer but told me he would be right back to unlock the item I waited for over five minutes and then saw him assisting other customers i finally found someone after ten to fifteen minutes coming from the back you should never keep a person waiting that long.

Leslie frans
from Phoenix, AZ
I purchesed a manual blood pressure machine..I could not figure out how to work it. I paid cash for product, had receipt, current state i.d. and was told that I could not receive cash back as was store policy on certain items.( that info is provided on back of receipt you receive upon purchase) I was them informed that I was not able to purchase items like tobacco , alcohol or DAIRY items. I spent cash that was able to purchase any of the above listed banned items and am now limited to what I
can purchase! I live practically next door to the walgreens store and am a daily, multiple time customer and am sincerly considering contacting my extremly large wide spread family and banning our use of your store as well as contacting the Better Business Bureau.

julia brown
from Norcross, GA
walgreens refusal to send my medication. there staff screws up and they hold the customer accountable; my health is such that without my blood pressure medicine I'm likely to have a stroke; knowing this walgreen is consistent in their lack of integrity an ability to monitor an maintain their product. I have been without my bp medication now for 2 weeks, if I have a stroke I will seek out an attorney to correct the wrong that has been done to me by all partners of walgreens.

Denise Sharpe
from Brooklyn, NY
I filled a perscription at 1551 Richmond Ave in Staten Island 10314. The prescription came back with instructions to take 1 tablet twice a day for 10 days. It also said to dispense 6 tablets. Instead of the pharmasist calling the Dr. for clarification, they dispensed with just 6 pills. When we called for Walgreens for clarification, they told us to call the Dr. This is not professional. I thing Walgreens should have made the telephone call BEFORE giving us this medicine. I said I would call the Dr., but after consideration I felt it was Walgreens responsability. I spoke with Megan who was condescending when I asked them to make the telephone call.
HORRIBLE way to be treated. If this was given to someone that didn't know better, they would have taken the incorrect dose and never would have known

Gail McClain
from Apollo Beach, FL
On Sat. Oct. 28,2017 at approximately 8PM i picked up my filed perscription for my Diabetic Syringes. When I arrived home I found the wrong size syringes were in the bag. Sun. Oct.29 2017 I called my local Walgreens 705 N.Pebble beach Blvd Sun City, Fl. The phone was answered by a very RUDE young man. When he finally let me speak I tried to explain that my order was wrong. He never let me finish he began to tell me I was wrong and he could see that I picked up the correct size syringes.He was screaming at me. When he took a breath...I asked to speak to a Pharmacist. He continued to yell at me . Again I asked to speak with a Pharmacist. He kept insisting my order was correct. For the 3rd time I asked to speak to the Pharmacist. With that he transfered my call. The Pharmacist was very helpful. He said the order I had was a mistake and to bring it back to Walgreens.. I brought the syringes back . I was given my correct refill order. I told the Pharmicist what happened . He said he would.. speak to the young man. Every time I call Walgreens the automated voice says my call is being recorded for Quality and training purposes. Great! I hope someone reviews my recorded experience. I was shocked and upset by the nerve of this young person to scream at me.. He really needs some training and to learn some manners. BUT do not take my word for it. Listen to the recorded record. It was at Sun. Oct. 29th at 11 A.M. I sure hope this is taken serious. Thank you. Gail MccClain

WAYNE WIKER
from Pinellas Park, FL
I HAD TO SWITCH FROM CVS AS OF THE FIRST OF THE YEAR MY INSURANCE NO LONGER WORKED WITH CVS. I SIGNED UP FOR THEIR AUTO-REFILL PROGRAM. ITS A JOKE! I CONSTANTLY HAVE TO CALL TO GET MY PRESCRIPTIONS FILLED EVEN AFTER COMPLAINING SEVERAL TIMES. I HAVE BEEN FIGHTING A SINUS INFECTION AND MY DOCTOR PRESCRIBED A STEROID, ANTIBIOTICS AND A NASAL SPRAY. THEY ONLY GAVE ME THE STEROID AND HALF MY PRESCRIPTION FOR THE NASAL SPRAY AND TOLD ME THATS ALL THE SENT. AFTER GOING BACK TO THE DR BECAUSE IT HADNT GONE AWAY HE SAID THE ANTIBIOTICS MUST NOT HAVE WORKED. AFTER I TOLD HIM THEY DIDNT GIVE ME THEM HE CHECKED AND VERIFIED IT WAS SENT. AFTER GOING BACK A DIFFERENT PHARMACY TECH CHECKED AND YES IT BEEN SENT BUT SOMEONE MUST HAVE OVER-LOOKED IT. WHEN I TRIED TO GET THE REST OF THE NASAL SPRAY THEY SAID CHECKED AND DID GIVE ME ONLY HALF BUT THE INSURANCE WOULD ONLY PAY FOR IT OUNCE BUT THEY FILL IT AGAIN ON THE 26TH AND TOLD ME IT WOULD BE THERE THEN. I STOPPED TO PICK IT UP ON MY WAY OUT OF TOWN AND IT OF COURSE WASNT READY. AFTER RETURNING 5 DAYS LATER THEY STILL HAVE NOT FILLED IT. THIS IS THE STORE AT 54TH AVE IN PINELLAS PARK FL. I THOUGHT THESE PEOPLE WERE SUPPOSED TO BE PROFESSIONALS. I AM A LICENSED REALTOR AND IF I MADE AS MANY MISTAKES AS THESE PEOPLE I WOULDNT HAVE A LICENSE. I HAVE HAD NOTHING BUT TROUBLE SINCE I SWITCHED TO THIS PHARMACY.

Al sager
from Everett, WA
Shoreline location located on the corner of 175 th and 15 th ave ne I've been using this particular Walgreens for over 15 years but no more you're pharmacy can't eveh speak English I understand diversity and all but why do I have to learn Mandarin Chinese or Vietnamese or Thai depending what day it is because Walgreens doesn't bite people who speak English furthermore you're pharmacist lied to me about my prescription today and yesterday I'm leaving out of town I've been on a medication for over 15 years same location ouckung up from I'm traveling I want to pick it up to take with me for the last 3 Days been battling with your people over a 72 hour rule of releasing prescriptions early now you've made me reschedule my flight 2 times to the tune of $5,600 and I'll have my medicine tomorrow now but thanks to Walgreens automated phone set up I was all set to pick it up Saturday am how was i to know they're would be a problem and the on weekend can't raise doctors office way to go wallhreens you really got this shit down

Charlotte staples
from Virginia Beach, VA
My doctor requested a refill for lorazapam0.5mg. This has been my drs office since age 28. Now I am 67. I am 6 days ahead of schedule due to leaving town and only have three left. I am not seeking pain medication but need this for depression. Walgreens refused to refill. He said my dr would have to verbally call. I hope my doctor is in town and if not I will not have my medication. I believe the pharmacists is not my doctor and should call if he was in doubt. I feel this pharmacist is not very pleasant as he went into this lecture. I am 67 I do not need someone causing me anxiety. I alerted my doctor and hope he is in town to call. I hope I do well if I can't get my medication.

Zohra Fadli
from Somerville, NJ
The wrong medication was provided during a regular refill for my daughter. The name of the right medication was on the vial but the wrong pills were inside. Luckily, my daughter noticed the pills were different. When I called the local Walgreen pharmacy they immediately jumped to the conclusion of generic versus not but when I did my own search I found out the medication given to my daughter was for Parkinson disease instead of acne.
very poor customer service and extremely disappointing follow up. This happened on 09/08/17. I haven't heard from anybody just yet.
I am filing a complaint to the Florida Board of Pharmacy and will initiate formal legal complaints against Walgreen pharmacy " Address: 8917 San Jose Blvd, Jacksonville, FL 32257". This is a public health issue and I want the necessary actions to be taken.

Not Saying
from Spokane, WA
Went in to pick up an order at the photo shop desk. Almost didn't buy anything because the E. Wellesley Walgreen's rarely updates sale prices as advertised in flyer. They always have a flyer to haggle prices at the check stands. But, the long line whittled down so I bought a couple items to make lunch under $3. Seth at the register rang me up and I paid cash then asked for me to type in my number. I said my number just changed and was about to ask how to update their system as I wouldn't be in it for the company card for rewards, but Seth just got weird saying "no pressure, I don't make anyone give their number" then I started to ask again, and he expected me to argue and said "no pressure" and continued his tangent!! By the third "no pressure" I knew this guy shouldn't be dealing with the public and should be reported. He had no idea what I was about to ask, yet thought otherwise. He came off as creepy. Perhaps he interrupts all women customers. You can tell he won't listen to a woman. If you have sound on security footage, it happened between 11:15 and noon on 9/11. Seth needs a new position.

Marie Cashat
from Saint Augustine, FL
I normally have scripts filled by Express Scripts. Walgreens won the gov't. contract away from CVS effective 12/2016, much to my dismay. Our local Walgreens has a much deserved reputation for poor customer service, including among other things, exceedingly long waits at both the inside counter and the drive thru.
In particular a script that should have gone to Express Scripts was inadvertently sent to the Walgreens located at the corner SR 16 and International Golf Pkwy. in Saint Augustine, FL. 32092. When the error was discovered I called Express Scripts, who are by the way amazingly helpful, prompt, and responsive for a quasi-governmental agency.
Anyway, I was told by the associate that the fastest and easiest way to "un-scramble this egg" was to have Walgreens phone 877 363-1304 in order to release the script so Express can fill it.
So, on Sept. 7th I phoned your store and after waiting thru 2 transfers I was finally able to reach the pharmacy. I explained my problem to a pharmacist named Ms.Mitchel, and asked her to please call the above number in order to expedite the process. She asked me why I didn't want to pick up the meds (generic version of Cymbalta ) from your store. I responded that I'd prefer to spend the $30.00 cost on other monthly expenses. She then informed me that she didn't think she could find the time to make the phone call because she was very busy. I politely said that I'd very much appreciate it if she would make the call at her earliest possible convenience as I was nearly out of this med. She sounded annoyed (or possibly harried?) In any case she left the strong impression that she was disinclined to accomidate me.
It has now been 4 days and the call has still not made the call.
Yes, I know that we are expecting a hurricane but a friend who works near your store told me that there was very little activity in your parking lot .... especially today.
Apparently Ms. Mitchel has no intention of helping me without intervention. Hence this message to you in an appeal for your help. Without your help my only option will be to pay the $30.00 or miss dosages.
Please help me at your earliest convenience.
Advance thanks!
Marie Cashat
1260 Paradise Pond Rd.
Saint Augustine, FL. 32092
(904) 940-0890

Nikki Landrum
from Brandon, MS
I was in store #3918 on 09/05/17 at 7:15 PM. One of your managers waited on me. I knew he was a manager because he wore a grey vest with the logo on it. His whole demeanor was very rude, and intimidating. I felt threatened by this man. I placed the card into the card machine wrong, and he became frustrated and impatient with me, and he Sighed loudly as he Took my card from my hand as he said rudely, "Here, let me do it." I have always enjoyed shopping at Walgreens, but I'm not sue that I want to go back to a store where I feel intimidated, nor would any of my friends want to shop there either.
Sincerely, Nikki.

Denise Hunt
from Kings Mountain, NC
Today August 29, 2017 after being very sick for several weeks, I went to an urgent care center. The medical staff called in my prescription to the Walgreens Pharmacy #05877 and stated that I would be able to pick up the medicine today.(item 1) I understood that I would have to wait for the medicine to be filled, but I did not expect the treatment I received from the pharmacy clerk at the drive thru window. She provided me with the first order and stated in a non professional manner, that it will be $75 because I had a 3,000.00 deductible and that my company would not pay for the medicine. (item 2) I stated that it could not be correct that I had a 3,000.00 deductible and she stated in a very stern and sarcastic sounding tone, that I needed to contact my insurance company. She then took a marker and circled a form with information about my ded.( Item 3) I asked her for my other prescription and she stated that only one prescription was called in and that if it came it I would be called to pick it up. I tried to show her the paper from the doctor office showing both of my medicines, and she did not try to view the paper. I asked for her name and she stated it and made the motion of a air kiss at me. I drove off and parked at the front of the store to call the urgent care center. The receptionist stated that she did indeed sent the prescription online and stated she would sent the second prescription again and that I should return in the store to get it. I went into the store to the pharmacy and I waited in line. When my turn came the young black girl with a very ugly manner stated to the other person that she will have to deal with me. The other person came over and looked up my prescription (the pharmacist) and stated that it would be available in 20 minutes. I took a seat and waited. I was called up to get my medicine and charged $55.00. I immediately questioned the amount, and the pharmacist stated that my doctor office had sent in the prescription for the albuterol solution and an albuterol inhaler. (item 4&5) I told her that my prescription was for antibiotic and albuternol solutions. She gathered the two orders sent by the doctor office to show me that she was correct, and I showed her that both stated albuternol solutions. (item 6,7,8) She apologized for her error, and I can accept her apology,but I suspect she was accepting the rude behavior of the clerk because she also stated that I needed to contact my insurance company when I tried to show her that my ded amount was the acculmulated ded. She should not have allowed her staff to treat customers in this manner without reason. Amazinly, This person's bad vibes actually corrupted the entire pharmacy. My suggestions is that she should be monitored closely and if her rude behavior continues, another job not in direct contact with the public should be considered. Most of the time my experience at Walgreens has been a friendly experience. This was not and if this behavior is allowed with others, I believe that Walgreens will lose faithful customers. After today, I am thinking of using another pharmacy. I am attaching the forms so that you can locate this staff person with the time and date stamp on the receipts I will attach the other two forms on a separate complaint

Fenton Delaney
from Scottsdale, AZ
I have had numerous problems with your pharmacy, located in Buckeye, Arizona , 85326. This time the Buckeye, Az. employee lost or misplaced or who knows, the hand written prescription that I delivered personally to her on August, 24, 2017. My prescription is for Aciphex 20 mg. and Celebrex 100 mg. refillable at 90 days x 2 refills = 6 months, per my Doctors request. I hand delivered my prescription on August 24, 2017 and today your Buckeye, pharmacy tells me they do not have it !!!!!!!!!!!!!!!!!!! Today, I took the last medications of aciphex and celebrex that I had.. Your pharmacy is at fault for failure to refill my prescriptions! What are you going to do about this discrimination against me ?????????
signed,
Fenton Delaney
dob,06/06/1939

Shawn Goad
from Berkeley, CA
I just tried to get a prescription filled at the Walgreen's store 2801 Adeline St. Berkeley, CA 94703 at 8:30pm just before all pharmacy's in town close. The prescription that was written for today November 23, 2016. The pharmacist says "its not do yet and can only be filled two days before your 30 day prescription is up". I started the last one on October 27, 2016 today is the 23 rd of November 2016. That is day 28 of a 30 day prescription as October has 31 days, thus meeting her rules, your rule everyone's rules I have followed! Tomorrow is Thanksgiving and your store is closed.
Why did I get treated this way? A pharmacist job is to count. I have never not followed directions from my doctors I have taken this medication for 10 years and I am really upset at...basically being treated so poorly for no reason. She has done her best to ruin my holiday. Thank you Walgreens. My family will have a nice time at the river without me. I am going to follow this up. I think my right to good healthcare was treaded upon. Perhaps she was tired or has her own medical problems but I do not believe she is fit to be in medicine.

Georgieann Macaluso
from Iselin, NJ
Waiting in drive thru line for 15 minutes, then told there is no prescription ready, then told the pharmacist is filling it. The sad part is that I received a phone call on 1/12/16 that it was ready for pick up. Nobody answer the call button, can't understand name or phone number, am told that I don't exist--if I weren't so annoyed it would be funny. Secondly, I was the second in line and as I drove up the person disappeared. Now, that is ridiculous.

Oscar Pagan
from Staten Island, NY
Out right discrimination. I am a Union member who really should not be buying my prescriptions from Walgreen's. However since its my local pharmacy and I don't like doing mail orders I go to this Walgreen in my neighborhood which is a pretty diverse neighborhood. We have a pretty large amount of Hispanics in this neighborhood. My complaint is about the way we are treated when we go to their pharmacy.
Very nasty attitude with us but I have sat down and observed how they treat White folks very nice and polite. The majority of their workers behind the Pharmacy counter are white. They speak to us in a very condescending way. My plans are to boycott this Walgreens for their unfair treatment of their Hispanic costumers.
I am planning to organize the Hispanics in our community to boycott this store. Someone in your regional office needs to contact this Pharmacy and hold a meeting about their unfair treatment we experience at this pharmacy. I need to hear from someone assuring me that this problem has been addressed or I will go through with this boycott. We have already made a company loose a multimillion contract with Home Depot in our community. For selling us outdated air condensers that came with a 5 year warranty instead of 12 year warranty that they were suppose to with their contract with the Home Depot.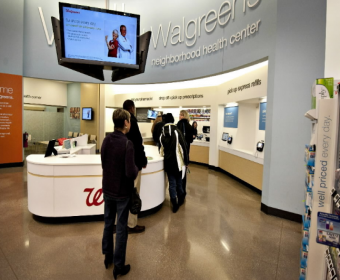 Gladys Woynowskie
from Grand Junction, CO
I received inaccurate medication. I received a computer call from Walgreen's saying my prescription was ready. I had not instigated or interacted with this call, but it was close to time for me to get a med so I went and picked it up. When it was time to refill my little containers at home, I realized this was not the med I was expecting, in fact, it was an old prescription (same chemical but the potency had changed) and I cannot use it. I called the pharmacy and was told that I took it home so no refund. The main point from the pharmacist was that I should have checked it first. To me, that means I was foolish to trust Walgreen's. He said he would check with a superior and let me know. It has been three days and he has not followed up with me. To me that means "I expect you'll forget about it."
At the time of my call (Tuesday Oct. 18) to the pharmacy, I also asked him to refill the Warfarin. We needed to get refill approval from my family doctor. On Wednesday I got a computer call saying there was a delay. Today I called my family Dr. and was told that Walgreen's had never contacted them. I called the Pharmacist this afternoon, and he said he'd faxed Dr. Lynn, but it was the wrong Dr. Lynn so that was the reason for the delay. He added he had also faxed my Dr. Lynn. I don't want to call him a liar, (maybe my Dr lied) but it was a bad time for a mix up like this. I have switched pharmacies as of today. I am sorry, but I need to be able to trust my pharmacist, not be second guessing the procedures.
I want to say that I think 90% of this problem has to do with inadequate automated system. With the #1 problem: I trusted that system but it was sending me the wrong med. and the pharmacist trusted that system and filled the wrong med. The pharmacist said, I must have approved the automated call or it would not have been sent to him. It appears that he thinks I had used the phone system to verify the medication. I did not interact with an automated call at all. Something messed up there.
With the #2 problem the pharmacist relied on the automated system to communicate with me. All it said was there was a delay which to me is only a red flag warning; it doesn't tell me that anyone is fixing the situation.
No doubt the #1 problem is the most serious. I had used that med at that dosage earlier in the year, but since then I have had two prescriptions of the same med, but each one of successively lowered potency. Why would on old med show up again? I might have been given anything from my history of meds at Walgreen's. That disturbs me.

Lloyd baker
from Mansfield, TX
I have tried calling the Walgreens pharmacy several times and I get put on hold for 10 min and then it hangs up on me. I even tried just calling for general help and the same thing happens. I have to keep going to the store, in person, to take care of something that I could do over the phone. It is the Walgreens in Mansfield, Texas on Walnut Creek.

Linda Morales
from Elk Grove, CA
I was at Walgreens at Laguna Blvd, in Elk Grove to pick up a prescription on Tuesday October 10, and the Black girl at the counter wearing a smart watch was so busy her contacts/messages couldn't she see the long line of customers that were waiting to be helped. Walgreens should have a policy against the personal use of cell phones, smarts watches etc. when customers are at the counter waiting to be helped.

Richard Bauer
from Myrtle Beach, SC
My wife worked for Happy Harry's and then Walgreens for almost 30 years in Delaware. I took her to work and picked her up many times in Noreasters. They tried to stay open almost all the time. We now live in Conway Sc and today was ridiculous and I will never set foot in another Walgreens and talked to a lot of people that are upset. I thought I had another 90 day supply of a medicine I need for a heart condition and when I woke up this morning I didn't have any.
I wasn't sure whether I had any refills so wanted to call Walgreens and was told they were CLOSED. So I called my doctor who was open and told her to send a prescription to the 24 hour store in Conway, SC which said it was open. I got a text from them saying it was ready for pick up, drove over there and employees inside said they are closed. I said I need this prescription and employee told me to go to drive in. I went to drive in where 2 cars were in line and an employee was outside saying they are closed. I was fuming and said I got a text saying my prescription is ready and an employee inside yelled out to me to go to drive in. After arguing they finally let me pick it up.
We have an evacuation in order for just directly along the coast for a storm that is suppose to hit Saturday. Today it is beautiful out. The store I went to is located about 20 miles inland where there are no evacuations in order and they are predicting 35 to 40mph wind and rain. They wanted me to drive to Florence another 60 miles from Conway. CVS was open, Costco and mall which was 5 miles from coast was open all Walmart were open. A couple of restaurants and small stores were closed and all the Walgreens, ridiculous. The GM in this area should be fired!! Like I said I will not shop Walgreens again.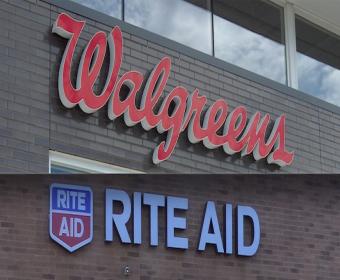 Margaret A. Spradlin
from Cincinnati, OH
At lunch time today, I went to the Walgreen Store #9775, located at 406 Main Street, Cincinnati, Ohio 45202. When I was ready to check out, I went to the first cashier in the front of the store and asked if he could do an employee discount for me. I have my rewards card and retiree spouse card with me. As soon as I said "employee discount" there were about 3-4 other employees that came running like I'd done something wrong and wanted to know why I wanted employee discount - they wanted to know why and if I was an employee and I told them I was not but that my husband has been and was Assistant Manager in Corryville for 25 years. The cashier went ahead and rang up my purchase and was charging me full price.
I looked at him and said, I asked for employee discount and he looked at me and said he could not do that - only a manager was able to do that. Do you want me to get a manager? I told him yes. Well, the manager - name on his tag was Jason, he was very rude and went ahead and rang it up but told me that he would not do it any more! Do I understand that? Well, I do understand that. I've been going to that store every since they opened several years ago and have never had any problem. I told them that I understood perfectly clear and I would not go back to that store ever. They talked to me like I was stupid or whatever.
I just wanted to report that. The cashiers have always been able to do that. I told them that a lady in cosmetics "Joyce" that had worked with my husband in Corryville did all of the time and he said well she can get in trouble for that, she's not allowed to do that. I was very unhappy to say the least. Thanks for letting me vent.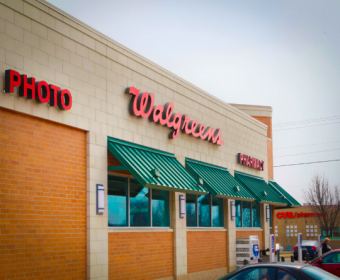 manuel santos
from San Francisco, CA
I have experienced rudeness from a lady cashier this Thursday morning @around 7:15, September 22, at a branch between Old Navy and Westfield Shopping Center at market st. San Francisco, Ca. I was returning an expired item specifically Cranberry Juice and told her I wanna changed. Straightly, she asked for a receipt and I hand her over while telling I just bought it last night of September 21, 2016. She checked the cap that printed the expiration which says April, 2016.on the bottle of Cranberry Juice plus the receipt.
While I was telling her that the item was expired she intercepted in higher tone of voice if I wanna change or wanna the money back. I told her you don't listen," no, i am listening", she responded, and retold her I wanna change it. Anyway, there was something wrong in the taste when I was drinking the said expired juice during my lunch break and I was upset of my discovery I took pictures of the said item just in case I need an evidence or any purpose it may serve me. Going back to the said cashier lady she did not let me talk.
Instead, she hums and try to avoid my complaining. I do not believe her attitude is a part of a training of the Walgreens to encounter this kind of problem. And I don't believe a good reputation of this store will tolerate the lady's behavior. The Cashier lady is look-alike filipino and not pretty.

Johnny Smith
from Waukegan, IL
My complaint is against Walgreens at 6121 N Broadway St., Chicago Ill 60660. Today My doctor faxed a prescription to this Walgreens while I sit in his office. One (1) hour later I arrived at Walgreens I was told I had a hours wait because they had over (100) prescriptions to fill I am very ill and need this medication as soon as possible. Why would my doctor fax it if not a emergency and necessary for me to take as soon as possible.
This is the worst Walgreens in filling prescriptions and answering phones. I as a customer am appalled with the service. I did not wait for the prescription because it being a arthritis medication I cannot sit or stand long so they do still have the prescription.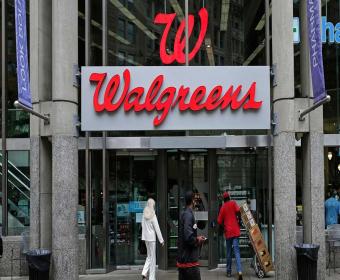 Edwin Wittmayer
from Modesto, CA
They filled a prescription in July and when I went to pick it up, they said it was too early. I went in yesterday and now it has somehow vanished. I now have to wait for my insurance company (Worker Comp) to authorize it again. It is for an opiate and I might have to go through withdrawals before I get the meds. Been in the hospital and am 76 years old and tired of all the BS this is doing to me. I will never go to this pharmacy again and thank God for the internet so I can advertise what kind of service your pharmacies provide.

Ed O'Donnell
from Darien, IL
Very rude and unprofessional behavioral in the pharmacy. The staff was standing around talking and ignoring customers. After waiting for the time they said it would take, the girl behind the counter said it was ready. It was in Darien, I'll and the medicine was for a toddler. Told there is a co-pay and asking about the co-pay, the staff got upset about having to explain. Paid the money and then told they had to make it. It is ready and I have to make it are not the same thing.
The doctor had said take for ten days. When the medicine was ready, the girl said take it for eleven days. She got upset about explaining the difference and said we could quit before eleven,. The staff at this pharmacy were unprofessional and it was clear that they treated customers with disdain.

This is the most unprofessional pharmacy I have ever used. The pharmacists think they are the doctors and it's their place to question prescriptions a real medical Dr. writes for you. They will hassle you, refuse to fill the prescription, make you run all the way out before you can get a refill, literally run out, and then call your Dr. to question their diagnosis and prescription dosage. Is that their business or their place? They didn't graduate from medical school. What entitles them to do that?
They make customers feel very uncomfortable with their judgmental approach. The customer service at this location is so poor, the pharmacist will literally turn their back and walk away from the customer. They are very ungrateful for your business. Go somewhere else where they will respect your Dr.'s orders and not make you beg to fill a valid and current prescription. It's not suppose to be an interrogation every time you need a refill, yet it is at this location. I will gladly give a smaller pharmacy my business to avoid this in the future. **Side Note- I am a Type 1 diabetic, not a customer you want to lose. We are your bread and butter and will be until there is a cure.** Foolish how you are losing business.

Rosalie A. Mikich
from New Berlin, WI
First of all I get all my medications at Walgreens. Went yesterday for my medication and also got cigarettes. The person behind the counter gave me the wrong kind which I realized when I got home. I immediately called and they told me to bring them back and they would exchange, Went today and (unfortunately I had two bags from Walgreens and thought I had the right receipt which I didn't have, left in the other bag I had) Got there and the manager, who was not very nice about the whole thing told me she couldn't return under federal law.
Ok I have all my medication filled there and I am there all the time. I just very angry that she was not very nice, didn't say sorry just sorry its against the law. I know the another manager would had did it because I am such a good customer, buy medication, makeup and everything else in your store. I don't know if I will ever go back there. I was so upset, came home and took a medication to relax myself because my heart was just pounding because of your manager.

Ronald Gorton
from Pinellas Park, FL
Recently I discovered a stash of gift cards purchased for my wife and I over the years as gifts from our 5 grown Children. Somehow we had put them away and forgot about them. We have since used most of them with no trouble until we came to our Walgreens card. We discovered that had a stipulation that after one year of non-use there would be a $2 per month service fee charged which apparently has swallowed up the entire value of the purchased card. This is nothing short of Corporate theft of customers funds. There is no cost for maintaining computerized records which would justify this extremely disturbing Walgreens policy. I am seriously considering taking all of my future (Walgreens) business to the abundant CVS stores in our area.

Gisele Hayek
from Los Angeles, CA
I am an expecting mother, 8 weeks pregnant and this complaint is in regard to the quality of service and advice I received from the pharmacy department. The ladies who work at the pharmacy department at the Walgreens store in Santa Monica 1932 Wilshire Blvd were inexcusably rude and unhelpful today as I will describe, but I would also likely to add that they have been rude and dismissive during each of the two prior encounters I have had with them in the last few months since moving to the area. I believe one with curl dark long hair and glasses is the pharmacist. And the other with long straight brown hair is the pharmacy assistant. I had been to Rite Aid and CVS looking for high quality pre-natal vitamins with no luck.
The only pre-natals on offer at my local stores were the inexpensive brands that had received scores of B- or below on sites like LabDoor.com and others. My doctor had advised me that unless cost was an issue, I should stop taking the One-a-Day prenatals I had been taking as they had low quality and in some cases potentially harmful ingredients, and had recommended several higher-quality prenatal vitamins that were also understandably more expensive. Walgreens was the only other pharmacy in my area and after a quick scan of the relevant section, it looked like I was out of luck. The selection seemed to be particularly poor so I thought perhaps I was missing something. I approached the pharmacy where there were no other customers waiting nor being helped.
When acknowledged by the pharmacy assistant, I asked "Hi there- I am looking for higher end prenatal vitamins- and I have already been to CVS and Rite Aid with no luck- it seems like you guys don't carry them either. Do you know what stores might stock those?" Before I could finish the assistant was shaking her head saying I have no idea and then asked the pharmacist who was standing right next to her. The pharmacist shot me a dirty look and said sarcastically "well I can't help cause I don't know what she means by higher end" so I smiled and said- higher quality. The brands that tend to be most recommended by medical professionals. With a great amount of attitude and vigorous head shaking she said "well I don't have any idea about that. we have three or four kinds here- I don't know what's wrong with those" and sort of chortled. So I said "well- they get low ratings on the health websites so I'm just looking for a higher quality. Do you not have any idea where I might be able to get those kinds of vitamins?"
And she replied- no I don't have any idea, so we can't help you here. And went back to typing. This encounter leaves so much to be desired in terms of courtesy, customer service, and sound medical advice. I don't think I need to detail the various problems. its a shame that the quality of the pharmacy departments at the chain stores has dropped so significantly, but I have always thought Walgreens was a bit better than the rest. This experience has really changed my thinking. And I am extremely disappointed.

Mary Russell
from Alexandria, MN
We called Walgreens pharmacy in Alexandria and told the person who took the call that we wanted to move our scripts to their store. The person who took the called said she would be happy to have us as customers and explained how it worked. We were moving from Target pharmacy to Walgreens. This move also included a small valid pain contract and she said that was fine. About three hours later Target called and said the manager at Walgreens (Nicole) said she was going to refuse taking us as customer and gave Target no explanation. I was baffled. I called to speak to Nicole to find out what the problem was with taking our scripts and she said because of my pain contract. She told me she had called my doctor and he had said I had broken my contract back in February this year.
She also stated she called my insurance company (ChampVA) and she claimed that they told her the same thing because I had paid cash for one of my scripts. Well, none of the above is true. I immediately called ChampVA and they said they told her no such thing and I could pay cash anytime If I wanted to and they had no record at all of her calling them.. They record all incoming calls I was informed and could find no such call. I am still getting my script each month and have never been told I broke my contract. I have no idea what is going on. No such thing occurred. Please check into this for me as my husband and I are both disabled and this is the first time this has ever happened. This all occurred at the Alexandria, MN pharmacy and the only name I was given was Nicole, pharmacy manager who did this. Thank you for your assistance.

Snow
from Des Plaines, IL
I've had an ongoing courtesy to have delivered to my condo multiple cases of Swanson White meat canned chicken in cases of 12 to which I have ordered numerous times. This courtesy was extended to me originally from Kyle and when he was transferred to another location then Randy continued to have delivered my cases in multiples of less 7 or more than 7. Unfortunately, you have an assistant manager Paul, who is so discourteous as to wonder what his problem is to never answer a coherently response and his only answer is "sure" or Okay" with no data is when where and if my delivery has arrived and when will be delivered.
I was in need of the Swanson product in earnest whereas it sat in the backroom and I was not notified after more than a week. I was to be notified when the shipment arrived arrived at the Walgreens location so as to pay for it in advance of the delivery. It was not forthcoming! I called multiple times and said it was delivered last week .... "sorry"....and so when I called I was confronted with verbal abuse by Paul, assistant manager, who said it was a courtesy and I should not yell at him, but rather asked for an affirmative confirmation when it would be delivered.....but much to my dismay this person.
Paul, seems to as usual when in the store, walk away from responding to my question and disappears, and if that is not strange, when I call his repoonse is such that Walgreens is doing me a favor even though I pay the delivery to my condo for gratitude in doing so. The person Paul who is supposed to respond rather than doing me a favor should appreciate the large sums of cash per month for purchases to Walgreens.
For instance, when I tried to ask this person, Paul, assistant manager, to please call someone to open the locked case for Prilosec, he was rude, loud, arrogant, and said he was busy and ignored me whereas I had to walk to the front of the store and ask for someone to open the locked case. Whatever you ask of this person, Paul, is met with an response of "sure," or "okay", and a walk away from me, but nothing comes of the request, which is strange and a complete waste of time if he will come back but never does. Add to that when I called to ask if he was sending the seven cases of Swanson canned chicken he said "sure" and accused me of yelling at him and hung up."
Totally bizarre and this person, Paul, is in need of some type of communication and customer relation skills, or even to suggest that he has some type of problem dealing with the public contact as not within the realm of normal courtesy and response or courtesy to any customer seeking in need of purchase. Very strange for a walkaway or one word response as stated. This person is inept and incompetent to deal with the public and rude beyond comprehension. He has a problem that has an undercurrent of being beyond rude and should not be dealing with the public servitude capacity!

Niki A French
from Brockton, MA
I drove up to drive up window and handed the woman my prescription. She asked me for my drivers license, which I gave her and then asked when did I want to pick it up. I asked in an hour? She said perfect. I drove off. Now I want to say that I have been going only to this pharmacy for years, I am a senior citizen and never had any problems until now. I also want to add that I was extremely sick with a cold at the time and could barely talk. So I really needed my prescription asap.
I drove up exactly one hour later and was told that my insurance no longer covered this cough medicine. I asked how much would it be out of pocket and she said $22.00 so I said ok. She said it would be ready in ten minutes, so I pulled over and waited a few minutes and went back to the window. This time the pharmacist appeared and said he could not fill this prescription due to a new company policy. I couldn't believe this was happening. I was prescribed Guaifenesin AC cough syrup 120.
I was so agitated by his excuses that I asked for the prescription back and drove straight across the street to Rite Aide drive thru and they filled it in less than 20 minutes! I will never do business with Walgreens again. Just total nonsense and when a person is sick who needs to hear it? Not me that is for sure. I thanked him for wasting my time too.

Shirley Montgomery
from Blackwood, NJ
When the selling of the Red Noses first began I bought 2 on April 20, 2016 from store #11333 in Riverside, NJ at 11:45 a.m., one for my grandson who is in kindergarten and one for my granddaughter who is in the 4th grade. There were commercials constantly on the television so when they would see one and every couple days after they saw the first commercial they would ask me if it was Red Nose Day so they could wear the noses. The day finally came and they left my home that morning very happy because this was the day they could wear their noses. My grandson came home in tears. Both children said that their teachers would not permit them to wear the noses and that there was no such thing as a Red Nose Day. I am not sure where the miscommunication between your stores and the public came but just as a suggestion, please make this information clear in the future if you intend to do this again. To lead the children on and then have them let down on that day is cruel.

Robert Clause
from Asheville, NC
I have been going to your Asheville, N.C. store on Tunnel Road for about two years now to buy prescriptions for me and my wife. Between the both of us we fill 8 to 12 prescriptions every month and I also spend approximately another 200 a month shopping at your store. But today that all came to an end. I am legally disabled and have hardware in my spine. Over the last few months my pain has been off the charts and am having surgery next week to help fix my pain problem.
I am also a diabetic so I deal with that pain as well. I have a great team of doctors who look after me and they know what kind of hell I have been going through. So this week before the surgery my family doctor and my spine doctor loaded me up with pain medication, Vicodin and Oxycontin. Now law requires me showing an ID every time I get a script filled and I can only get one script filled every 30 days. So I drop off a prescription for my Oxycodone and was told it would be ready in about an hour. The last time I filled this script was 4/7/16. Today is 5/24/16. So I waited nearly seven weeks before I needed to have this filled again. I went to pick up my script and your so called pharmacist did not fill it.
She started asking me all these personal questions about why I was buying these pills and the Vicodin. Now I'm getting mad. For one, who the hell is she to question me about anything health related. I have real doctors looking after me and she had no idea what I have been going through. As I said, I have been going to your store for over a year and everyone knew me and no one ever asked anything about my personal situation. But this pharmacist was acting like she was my doctor telling me she wasn't going to fill it. Listen, I have never done anything wrong when it comes to my meds and I have a line of real doctors to back that up. I take what I need to take when I need to take it.
Then along comes this wanna be doctor questioning me and my doctors about how I get my meds. Now I don't know her name but she was the head pharmacist there on 5/24/16 at 5:20 pm. She was talking to me like, well I'm the pharmacist and I have the right to ask you these personal questions. Not, I'm sorry Mr. Clause but I will need to talk to your doctor first even though I have been filling these scripts for over a year. She could've at least called me at home before I drove all the way over there. But I guess she thought I didn't deserve a phone call. Did I mention how much PAIN I'm in getting in and out of my car? But your a big company, you people don't have time for disabled folks so losing our business isn't no biggy to you guys.
A business that bought about a thousand bucks a month of insurance money and our money. So I told her to give me my script back and I went to a brand new pharmacy that just opened down the street. I went in there and talked to their pharmacist and I told him what happened at your store. I just wanted to make sure there were not going to any repeats of this day in the future. He assured me as long as my doctors give me a script to have filled, it will be filled, no questions.
This is my and my doctors business, not some ( I wish I was a doctor ) pharmacist. So good bye Walgreens you actually did me a favor by this happening today. I found a new pharmacy that treats me with respect and will deliver my prescriptions to my door for free. No more dealing with a dumb ass pharmacist. I just wish that all of you could feel my pain for one hour. You would all be crying like babies. But as I said. You just don't care. Now I'll go spread the news to my family and friends to see if I can cost you even more out going business.

christine
from Oak Lawn, IL
I am a registered nurse in a group home for the intellectually disabled in Alsip IL. I am responsible for obtaining the diabetic supplies for a few of the individuals in the home. There has never been a time that any of these prescriptions have been available on time at Walgreens. The staff in the Pharmacy dept. at the Walgreens located at 12290 S. Pulaski are usually extremely rude, inconsiderate and useless. In the last week I have waited several times in the long line at the pharmacy dept. and heard several other customers voice the same complaints. I am in the medical field and I was always under the impression that we had to work as a team to provide the best health care for individuals, this is not the case at this pharmacy location. I will be transferring all of my client's prescription n to another pharmacy location (and it will NOT be a Walgreens)!

geoffrey wander
from Yuba City, CA
My wife has severe allergies and the most effective medication for her condition is Allegra D. Walgreens stores will routinely only sell her a 10 pack of pills so that when she runs out after 10 days and tries to buy more the store tells her she is over the limit. This is a problem that we only have when we use Walgreens. Because of this continued hassle as a result of your absurd store policies our family will not darken the doorstep of any Walgreens no matter where it is situated. Rite aid, CVS or any of the other independent pharmacies are not so unreasonable about these medications and understand that 10 pills will only last 10 days.

Charles Bergeron
from Houma, LA
I had been dealing with the pharmacy at 5831 West Park Ave. Houma La. for 11 years. I submitted my usual prescription for a pain medication I have been prescribed for about 5 years. I received the text notification that my prescription was ready (which indicates that my insurance had approved the medication). Out of the blue I get a phone call from the pharmacy manager (I do not know her name as that does not appear on prescriptions, and I doubt that she would have told me) telling me she would not fill the prescription because of other medications I have been prescribed from other doctors. She even insinuated that I was going to different doctors (doctor shopping) for other meds, as she named off the doctors and the meds they were prescribing to me.
I tried to explain that I had filled all of the same prescriptions there before with no issues, my doctors all know what meds I take, and it all goes thru my insurance. She claimed there was a new policy she had to follow. When I went to the store to pick up the prescription, she was arrogant and seemed to not care at all that I was offended. She had an arrogant tone and blank eating grin on her face as if she was enjoying the situation. I told her that if I was going to be treated that way, I would take my business elsewhere and I wanted to speak to her superior. She simply stated that she was the manager and I could call 1800-Walgrees if I wanted to. I asked for a copy of the new policy. She told me that it wasn't really a policy, but a guideline, and would not give me a copy of that either.
She developed the same very arrogant grin on her face again, enjoying denying to fill my prescription, and could not have cared less that I was going to take my business elsewhere. If she had used a more "customer friendly" approach, I would have accepted that I just had to fill the one prescription elsewhere. She offered no apology and no desire to keep my business. Since this happened, they have even told on of my doctors that I was no longer doing business with them. Either way, Walgreens has lost a loyal customer of 11 years because of her arrogance in the situation. I'm sure no one there will care, but had to submit this on matter of principal.

patricia Rizzuto
from Luling, LA
For the past 13 years, I have been dealing with Walgreens on Highway 90 in Boutte, La. Tomorrow, whether the prescriptions are ready or not, my entire family will be transferring all our our scrips to another pharmacy. My niece has complained a few times about phones messages advising of scrips being ready, only to find there were NO scrips there for her, nor were there any for any other member of our family.
On Monday, following my doctor appt, Walgreen's called to advise us that my physician had written a scrip for a 90 day supply of Alprazolan, instead of 3 for 30 days each..as though He doesn't know what he's doing..they said they would contact him, but fill a 30 day supply on Monday...also, he reduced my Prevastatin from 40 mg to 20, due to serious side effects. The Prevastatin is medication for threateningly high cholesterol, etc...On this date I called them to be sure my scrips were ready before we made a 20 minute drive to the drugstore..Sure enough, not only was neither ready (and I am out of both), but they wanted to know if I was sure I've had scrips filled there before...then they wanted to fill the 40 mg (which already sent me to the ER once), and I am left to wonder just what their problem is..ambivilance, utter indifference, ineptitude. Walgreens, if they have them ready by tomorrow, will then see the last dollar from any of us. If they aren't ready, then the store has lost 4 good customers. This has been frustrating and an exercise is complete frustration. As a small business owner, I know full well that with the competition for the dollar in our society, Service is our most valuable product. Apparently, the pharmacy there has never heard about this phenomenon.
Sincerely,
Patricia M. Rizzuto

Arthur L Massel
from New Orleans, LA
I am 68 years old and I just got asked for my ID to purchase cigarettes. Evidently some of your employees have sold cigarettes and perhaps liquor. Fire those ignorant employees and hire those who obey the law.. I am a white man ant I go to this Walgreen's frequently and I have seen may black people walk through the cashier line with alcohol and purchase cigarettes without being asked for an ID. This is an insult to all Americans. I have witnesses and I will sue unless you contact me and fix this highly illegal act against white senior citizens.
PS: I do look 68 and I think your store policies are wrong.
Please email me an answer!!!!!!!

I have numerous complaints. First one is the store manager and her racism and rules that exclude her favorites. She has told only a select few to leave their phones in their lockers, but told the Mexicans they can keep their phones on them. Hence she Juanita is also mexican. She allows them to use their phones on the floor and allows them to gossip and make trouble and she doesn't say a word to them. People have complained about this before and nothing has been done. Second Juanita gossips about her employees. I and others have heard it from her. She allows her favorites to mark down and buy all the clearance items thus not leaving a chance for any customers to buy them. That's unfair. She has angered many customers as well. Holding up the line whilst talking and disregarding other customers and the fact that there's a line building. She drinks her energy drinks on the floor. And tells her least favorites they can't have a drink unless it's in lunch. But her favorites are walking around with their red bulls and snacks and Starbucks drinks on the floor. I see a problem with this because they are all Hispanics and I and a few more are not and she and her side kick daniella are always hanging up on us . Daniella is a shift lead that came from zero experience. How she got the position over an experienced person is because she is also mexican. Daniella was asked for help on a canvas photo order from a worker that didn't know how to do it. Daniella told her she wasn't going to help and told her she was on her own with it. Then daniella went to purchase a snack and slammed it on the counter in front of the same cashier with an attitude... in front of customers. She also didn't want to cover the lunch of the worker. She said in a loud voice in front of a building line of customers that she doesn't want to be up front cashiering. Also when she is paged for ic3 or for change, she comes with an attitude and says "WHAT"! This is not professional of a shift lead. . Then there is Erica also Mexican. She s always rude and doesn't respond to pages over the intercom because she is too busy fighting with her husband over the text messages. I'm disappointed in the services here. Why is this allowed to happen.? Why the racism and favoritism?? This has to stop. It isn't fair at all. I am not leaving my information to be contacted, you can view the cameras and interview workers. This is in fear of backlash or getting fired for speaking up that I won't leave my info.

I am a woman my complaint is there women pass away that I am gay. First all I am not gay period and second I don't like women also period
My name is Hazel Williams I am a 77 year black woman- my telephone no is (504) 351-6148 cell. all I want to do is to pick up my medications at Walgreen, 50702 Crowder Blvd. New Orleans, La 70127.in peace please call me so that I can explain what took place. I

Frank COLLINS
from Chicago, IL
Unbelievable how unknowing this staff that is dispensing life saving drugs are !! Last month I ordered several prescriptions by website on a Sunday 3/24/2019. I had a Dr appointment on Tuesday and just waited to pick up the new prescriptions my appointment on the 12th would have. I took my time approximately 1 hour to arrive . Nothing ready ! Even the prescriptions from Sunday. I spoke to the Tech/caused and was told they would do them and would be about a half an hour. I walked around the store then I drove for a haircut then filled my car with gas, I also stopped at local scuba shop to have 3 tanks filled. I returned to the Walgreens and still has to wait. Finally they called me and said it was too early to fill one I knew this was not correct but after putting up with this mess I paid for and left . I was told the prescription i needed would be ready tomorrow evening. As I arrived home i received a text an email saying the prescription was ready to pick up !!! It is almost 10 miles each way and decided to go without, even though I did have withdrawal symptoms. Today, 4/9/2019 I received a text and email saying a prescription was ready. I had another Dr appointment so I would just go after that. I arrived at the Walgreens who said the prescription that was texted ready to pick up is ready but I have to wait 2 more days to get bit along with another medication that they messed up last month. When I returned home I get an email and a text stating the prescription is ready to pick up ! I called and was told it is ready but not to pick up. It's sad that life saving drugs are controlled by Morons !! The only reason I have not pulled out and have used a competent Pharmacy is i have 11 prescriptions and that makes it difficult to di. I can not continue to have possible life threatening withdrawals due to incompetence !!

Robin Clark
from Orlando, FL
I dropped off prescriptions after dr appointment at approximately 2:50pm. I was told it would be an hour and twenty minutes before it would be ready. It is now 6:05pm and guess what. Still not ready. This is horrible service. They have no regard for how customers may be feeling. The meds are needed to help feel better.

Sandra Petti
from Scottsdale, AZ
I have several issues with Walgreens and to be honest it's just been only the last few years that I had any issues at all.
Now for my latest issue it's filling prescriptions either because there's no stock or the computer system is down.I did read it was a national issue but not always with this store.I also read while systems were down prescriptions could be filled manually so, why wasn't that done in Maricopa Arizona?Why was I told it wouldn't be filled until late Monday afternoon.I am a reasonable person and waited until noon today before going to Walgreens in person.when asked about my prescriptions and the system being down no one had any idea and still my prescription which was faxed on the fourth still wasn't filled.Its ridiculous that a customer that needs medication has to wait or be treated this way.I really believe you need to do better screening and training with the hiring process.I also want to be clear some of your employees are great, hard working individuals and do go above and beyond to assist in anyway possible.Its unfortunate that the few that don't bring the stores credibility down.

Barbara
from Galveston, TX
When you call you get a Robot to answer the phone, it takes your refill information, supposingly it then sends to the pharmarcist,. I called the next day to make sure they got my request for refills, Well you can never never never get the pharmarcy to answer and if your lucky enough for them to answer they put you on hold without even talking to you. Then music comes on and nobody ever comes back to the phone. I know they may be helping customers but they can at least take a minute to let you know I will be with you in a minute, This is not my first time dealing with this pharmarcy I have been with them for years and it's always the same old thing, There excuse in the beginning was it is a new system! with the phone system. All I wanted was to check and see if they got may request, and you can't even get a live person to talk to, I know for a fact the recording will say we are helping others and will be with you thank you for holding, well again they never answer I know this because one Sunday I called and the same old message helping others, thank you for holding, well after that r time of holding, I gave up and went to the store, well guess what not a soul in the store in pharmarcy dept, so what does that tell you, somebody or something is not doing their job. I wonder if it would be any better at CVS or Kroger? The above about the sunday instance was awhile back, I forgot to mention that.

ana escobar-isibor
from Houston, TX
I had drop my prescription to the walgreens close to my job before my procedure. I need to have all my medication with me after surgery and start with them as soon i get home from the hospital. I went back to walgreen on march 1 to the pick up line I told the rep Jessica that I was there to pick up my prescription she took my dob and name than ask me to verify my address so she look for the medication she proceeded to ck me out. She fail to charge for all medications and to give the pain medication. I had surgery on march 6 when I was release from the hospital the nurse advise me to take my medication according to the my doctor orders and make sure I take the pain medication as recommended.My surgery was outpatient need to to be seen by the doctor the next day in which i did of couse my doctor enfasise to take my medication as he dirrected and to take the pain medicine and not to drive under the influence. The kind of surgery I had I was not my self I had a lot of hep to move around and took my medicine your rep gave feeling confident she provided all the Rx .... According to me my doctor did not prescrive a good pain medicine because it was not working so I was over dosing my self with advil because my pain medicine that my doctor had prescrive me it was not working... I had that on my back of head why the pain medicine did not work for me until I google the name of the medicine none of the was for pain.... I'm so disapointed, upset , frustrated with your pharmacy.. that fail to provide all my medication, did not call to said by the way can you come back there is a Rx that needs to be pick up .. I was in pain all my recover time due to your incopetnace staff... that not only fail to provide me with my dedication but also is short changing your company by not charging your customer correctly.. Jessica only charge one medication out of the 4 medication she gave me... You need to retrain your pharmacy staff so when you do your intory you are not loosing money and try to give your customer their correct Rx and their order as go to pick them up for them to Avoid any lawsuit of any kind...

Robert Holloman
from Memphis, TN
I had to watch my prescription bounce to four (4) different people in the Pharmacy today. It was so upsetting I left shaking and my Blood Pressure was off the charts. This type of handling of any Rx is crazy. It took what should have been 20-25 minutes , almost an hour and the kicker to all this is I was the only one waiting for most of the time. I had given up on Walgreens but choose to give you another try. Same ole same ole ! It won't happen to me again. Way to much stress for my old ass. Pitiful situation folks, just pitiful.
Store is at the corner of Quince Road @ White Station road in Memphis,Tn.

Primary insurance for prescriptions disappeared. Had another insurance listed as primary and a third that I never had at all!!!
How did this happen??
One more time and I'll switch to CVS.

Sharon Walker
from Chicago, IL
I ordered my medicine via email reply. I received several emails stating it was ready on Sunday. I arrive today and they said my medicine was put back because of a coupon. I asked why and they could not give me a clear answer. The Walgreens at 641 N. Clark is the slowest Walgreens I have ever experienced. Every time I go to pick up my medicine I have to wait an extremely long time for them to process orders. Everyone in line was complaining about this location.
I took a $18 cab ride,, roundtrip, to pick up my medicine and now I have to spend another $18. I want my $18 back.

nina vilichez finalized the horrible service since 10-2018 I have been waiting for a call from your top mangement mario (ninas boss)Plamero,Bill Miller Alhando,nothing According to your complaint department emails have been sent&re sent.No one in complaint department can see them or what happened just keep resending them They also write what they want not what the customer says Vilichez last told me 1)she has no time to find out who or what caused the errors on a checking error causing walgreen to send a collection agency 2)why my info on a letter they were sending to my house was sent to an adress not mine 3) it is up to me to fin these errors made by Walgreen departments because she is too busy(even though it started withher department in the first place 4) Vilichez just wants to hand me a$50 giftcard and just close this case $50 for 145days (and still counting) of harrassment in dealing with Walgreens departments

Ronald Fu
from Buffalo, NY
I have an online account with Walgreens Pharmacy but every time when I ordered the prescription for delivery they asked me to pick up in the store, I want to solve this problem soon or I have to change the pharmacy

Yesterday a specialist from the diabetes center highly recommended i start on insulin immediately because my glucose levels are dangerously high. The prescription went through to the Walgreens pharmacy. After calling 3 times and waiting on hold for at least 10 min each time and not getting thru to pharmacist i finally drove down there. This is 12 hrs after the initial inquiry i made to them about the need for the insulin first thing this morn. I finally have a chance to get over there to get it and the pharmacist tells me they dont have those kind of insulin pens stocked there. No one bothered to call&@least leave me a msg to inform me of this important bit of info. This wud have been good to know this morning so i cud have gotten what i needed from a different pharmacy!! I will never get my prescriptions thru Walgreens ever again!! I wonder how many other people have had to deal with this sort of thing. Stop messing with people's health. Especially when it comes to something as important&necessary as insulin.

Michael DiCarlo RN
from McLean, VA
I'm a registered nurse working in a large medical group serving the Inland Empire in Southern California. I was called today by a pharmacist working out of Walgreens #06061 in Upland. I was called to clarify a prescription. When I received the clarification, I called the store back. I was put on hold for over 7 minutes the first time and was disconnected from your system. I called back and explained the purpose of my call and again was put on hold. This time I waited over 16 minutes when I was disconnected. This time I called back and spoke to the store manager and was connected to the pharmacist who apparently didn't know why they called. When I told him that no one should have to wait 30 minutes to speak to a pharmacist and that I was registering this complaint with corporate, he responded arrogantly, "No problem!" For the life of me I can't imagine how any enterprise, especially one in the healthcare industry, can be so bold and dismissive. Poor service like this will certainly reap its own rewards. I know. I used to be a customer of this store and moved my family's business after multiple episodes of this kind of service.

I have had a prescription at my Walgreens on Majestic Road in Hudson Florida that's been DELAYED for at least a week. I've called numerous times and I've been told "It's on backorder". I had my doctor send in a script for AN ALTERNATIVE and he called in another script, which was ALSO DELAYED. I called Walgreens to find out what was going on, they said it was on BACKORDER , didn't know WHEN they would have it. I asked if ANY OTHER WALGREENS HAD IT, he said No. I asked if CVS would have it and he said he didnt know. I was frosted, and said I would call him back. I called my doctors office today and told them I STILL didn't have my medicine and the receptionist was stunned. My doctor called in ANOTHER prescription and I JUST RECEIVED A TEXT THAT SAID IT WAS DELAYED BECAUSE OF A PROBLEM WITH MY INSURANCE !!!!!!!! Now I'm sitting on the phone AGAIN 17min. listening to the same crappy song I've listened to every time I call. Aren't you people A PHARMACY????? DO YOU DISPENSE MEDICINE TO PEOPLE WHO NEED IT?? Aaaaaaand THEY JUST HUNG UP ON ME!!!! I WILL NEVER DO BUSINESS WITH YOU AGAIN!!! I am a VETERAN!!!!! I am a NATIVE AMERICAN AND I AM A WOMAN OVER 60. YOU CANNOT DO THIS TO ME. If I were an ILLEGAL IMMIGRANT you'd probably treat me like a Queen. THIS IS NOT OVER. Now, I will treat you like you've treated me. I AM NOT SOME DRUG ADDICT. I take medication for a reason. I will email every elected official I can. I will call those whom I can't. I will blanket social media with how you've treated me. You have started a war with the wrong person. I am a human being.
Lisa Baker

I am beyond frustrated. I moved my account to Walgreens 3 months ago, location is very close. What a mistake. I use drive-up as walking is challenge. I have YET to wait in line less than 1/2 hour. I have 5 percriptions on my account, 2 months in a row this location could not fill my methophenidate (sp) I was told they were out of stock and have no idea when they will be getting more. AND they can only get 10 mg not 20mg which I've been taking for years. I submitted 2 refills on 3-22-19 your site said will be ready for pickup 3-23-19 11:00. Today is Monday the 25th I just went to pick up refills and the girl said 'oh we must've had a busy weekend they aren't filled yet.' Absolutly unacceptable!!!!!! I have had it with this very poooooorrrr customer service. Your ad says serving since 1901?? Your pharmacy still hasn't figured out how to run a professional customer friendly pharmacy!!! I ended up going to a different Walgreens location miles away to get my 20mg metho. They had it ready I in 1/2 hour. Really?? CVS here I come!! Barb Beck

stephanie duffy
from San Francisco, CA
My doctor called in a refill for a prescription that I take daily. I did not yet need to pick up the refill as I am not done with my prior month. Walgreens pharmacy has called me at least 20 (TWENTY) times to tell me my refill is ready - this is bordering on harassment and I think you need to change your policy. leave me a message and I will pick up the meds when I need them. so frustrating!!!!

Collette Corley
from Bedminster, NJ
I was told my meds would be ready for pickup in 1 hour. I get there to pickup my meds the NEXT DAY, and now they tell me they are out of my meds. There is now a back order, which may take a few months. TODAY IS A FRIDAY. I CAN NOT TALK TO MY MEDICAL TEAM UNTIL MONDAY? +? THIS IS TRULY POOR CUSTOMER SERVICE.

Debbie Perkins Whitney
from Orem, UT
Thyroid medication problem (old Rx for me, new to them) since Costco mail order tripled thier prices, and I already had a Walgreens acount for things like ibuprofen...I asked them to fill my updated dosge of NP Thyroid. I was told it was ready, but when picking it up there was only a third of it. I said please hold onto it, I will pick it up all at once since you have to order more in to fill my entire dosage. I was told 2-3 days. A Week later, having heard nothing from the store, I asked online chat to look it up. They told me the order had come in and mine was completely filled and ready to pick up. I went in to get it, they had no record of it, no bottles in the bin, nothing. I told them it should still be sitting there (at least the partial) from the week before. They split my account into 2 seperate accounts and messed up both of them. I can only see 1 through the app, and I can't seem to get them to merge the account since they are the ones who caused the split in the first place. I told the tech to just contact my Dr. to re-send the presctiption as I am not in a huge rush, still have some of my old Costco pills left. I then got on online chat to see if I could get a transcript of the precvious chat where they told me that it was ready after checking (one of) my account. They refused and disconnencted me. I started another chat, the 2nd person was extremely rude, took no responsibility, did not care at all to help get anything fixed. It really bothers me that they are allowed to treat customers this way. I am more angry with the online chat people than the pharmacy. I do realize people make mistakes, but if you are in a customer service job, stop flat out lying to your customer and being mean on purpose.

Walgreens has committed to ultimate offense... How dare this company glorify breast cancer treatment and sales by showing balding and shaved headed women in makeup w pretty scarves and in party mode? Are you serious? I am in the second round of chemotherapy and I feel like dying. So ill and in pain I can not keep my head up. Stop Walgreens. You missed this one by a mile

Candace Vess
from Rochester, NY
I went into the walgreens @ 665 Long Pond Road, Rochester, NY 14612 on 3/4/19 around 2:10 p.m. I approached the cash registers there was no one at either two registers, no cashiers no customers. I put 2 items on the counter and waited. The customer associate came up says to me in a loud angry voice, "What spilled!!!" I'm like no idea? It was her cleaning solution spilled on the counter, she walked away. The manager a guy went to other register and cashed out two gentleman. The lady cashier comes back and brings a customer buying a phone card I believe to her register let me just do this ma'am. I was getting upset so I picked-up stuff to bring to other register the manager walked away to help lady and guy with phone card. The manager said I'm sorry I knew they needed help. I said do you know you have just helped 3 customers before me, the manger stared at me like I had a three eye thing and said nothing. I had to leave items behind, I was very upset. I really like Walgreens and the Walgreens on maiden lane in Greece never gives me any problems. But it's only one customer but makes me not want to go to Walgreens. I feel this is sexually biased as 3 men were helped before the 1 lady who was in line first.

Thomas Mattaliano
from Las Vegas, NV
Walgreens refuses to fill my prescriptions for pain medication but the reason is difficult to believe, I was told that I MUST have all my medications filled there in order to get my pain meds. I get mail order meds for omeprazole for my stomach and losartan for high blood pressure and Walgreens demands I transfer these zero copay mail order meds to them or they will not fill my pain meds sounds a lot like blackmail to me or coercion at the very least, I have called my Insurance company about this and they were dumb-founded and they told me to file a grievance which I will do Monday 03-04-2019 WHAT IS WALGREENS DOING??? I am not a child hooked on pain meds i am 71 years old and take my meds as prescribed by my primary care physician.

Mortadylatifa
from Somerville, MA
Walgreeen 299 broadway Somerville ma 02143.
It has been since last year every time I get a text from Walgreen as my medications are ready ,when I go for pickup there is nothing , I have to fill there and wait 20 min or comeback .when I comeback after work to get my medications they gave me only one and they confused when I asked about others 2 missing ( is necessary for me to take 3 of those medications) and they keep in the computer and asking each other to look in their computer.after long waiting they just said is not ready to pick up .
The people over their are not profession,are not curtoise ,they keep talking when they done they can decide to work and just don't look happy working .

LaurenTony Hubbard
from South El Monte, CA
Walgreens Pharmacy
3643 El Monte Ca 91731
I dropped off two prescription two days ago. On the drop-off day I returned 4 hours later
for pick up. neither prescription had been ready to pick-up . I was informed one required authorization but neither prescription had been filled. The other was just Diphenhydramine. The Manager Lisa Trieu, told that both would be ready the following day. Upon returning the next day, again neither selection had been filled. Today is the third day and neither prescription is ready. The staff had me sitting waiting for 20 min today, all the while other prescriptions were being filled right in front of me. When I got up to asked what is going on. This triggered a great frustration.
So, I requested my original prescription and informed that I will have to go to another pharmacy. No way it should take 3 days and I am sitting there waiting while others are getting pick-ups right in front of me.
I am compelled to report the incompetency of this branch
On a scale of stars Rate my experience
My input is -0 for this pharmacy
I am also forwarding this correspondence to your corporate office
LaurenTony Hubbard

**Please note that I do not have Medicaid**
I accepted a job offer and am relocating to Florida and with the job offer comes benefits after 90 days and I currently do not have insurance. I live in Elkton, Maryland and have a prescription for *** Klonopin (Class 4 Drug) is a medication that belongs to the drug class benzodiazepine. Klonopin is available as a generic drug, and is prescribed for the treatment of anxiety and seizure disorders.**** and is ready to be picked up at the Elkton, Maryland Walgreens but I am not able to get to that Walgreens before their closing time of 10pm. So I contacted the 24 hour Walgreens pharmacy and spoke to the pharmacy manager Nujin. My plan was to have my prescription transferred from the Elkton Walgreens to the 24 hour Walgreens in Bear....This was when I leave for Florida at 1am I can drive 15 minutes up the road to the Bear, De Walgreens and pick up my prescription. I explained this to the Pharmacy Manager at the Bear, De Walgreens Pharmacy and he told me that since I was paying cash I cannot use that pharmacy to pick up my prescription of Klonopine. I told him that I could go to the Elkton Walgreens and pay cash for the prescription right now and they would let me purchase it and he explained that it was up to him and told me it was his policy and he wasn't allowing me to do it. His suggestion was for me to have the Elkton Walgreens Pharmacy transfer the prescription to a Walgreens in Florida when I get there. I explained to him that I'm totally out of my medication and if I go too long without it I can go into seizures and I don't feel comfortable driving all the way to Florida without my medicine. He said he didn't know what to tell me and that's his policy and I would have to figure it out somewhere other than the Bear, De Walgreens.
I'm writing this complain for 2 reasons....#1 Everything stems from the top....and if that's the customer service mentality he has than thats the customer service mentality leadership hes training the pharmcy techs under him to provide your customers with. He did not even ask my name or look up my file...otherwise he would have saw that I've been on thistype of medicine for over 8 years with no history of abuse and he would have saw how low of a dose it is. .5 mg 60 tablets i take 1 - 2 a day.
#2. The second reason is I want this in writing. If I have a seizure while driving to Florida I want my family to know that this could have been prevented.

I have been talked to awful by Barry the pharmacist in Cleveland Ga. multiple times. No one should ever call in with a question and get this man on the phone. Very rude person. Both my parents, some friends and I are considering moving to another pharmacy. He really needs some training in the customer service department.

James Harrell, Sr
from Florence, TX
I am a 74 year old disabled Marine Viet-Nam veteran. I attempted to purchase cigarettes at 7:00pm today. I was told I needed to show a drivers license. I said I would not but I would give my date of birth., and did.
The cashier called the on-site manager. The manager said I needed to show an ID with my date of birth. I told her I gave my date of birth to the cashier and she didn't need to see my ID. The cashier told her she needed to over-ride the requirement, the manager said only the store manager could over-ride it. I asked her if she was indeed the on-site manager and she said she was. I said she could over-ride the requirement. She said only the store manager could do that and she wasn't here. When asked if she wanted to sell the cigarettes, she said yes. I said, then tell the cashier to ring them up and I would be on my way. Again she said I needed to show an ID. I said goodby.
I want to congratulate Walgreens on hiring some of the most dense, ignorant auto-bots to work in your stores I have ever seen. Your corporate requirement to demand an ID from an obviously older person to purchase a legal product is asinine and needs to be amended.

My prescription was transferred on February 21,2019, to the Walgreen on Austell -E.W, Connector pharmacy. I called, the pharmacy to confirm my prescription was ready for pick-up-at 2:56 P.M. I gave the clerk my name and date of birth. She stated my prescription called annuity would be ready in15 mins. then She quoted the price was $600 dollars and ask if I had insurance. I told her my insurance was Champ-VA then she explained that my medicine had to be filled through the VA. I explained to her my medicine was always sent from my doctor and it has been filled there. I asked, if my med contained more than one supply and she said 3 inhalers. I asked, if I could only pick up one inhaler at this time. So, she said yes, and told me the price would be $44.00.
So, I arrived at the pharmacy located at 4120 Austell Rd.at 4:20 with expectation of picking up my medication. Afterwards, to be told by the tech my medicine wasn't there because the pharmacy was out of medicine. I spoke to the tech and explained to him the situation and ask if he could phone the Walgreens on 590 Thornton Rd, to see if the medicine was available at that location. He replied yes,it was but I would had to transfer it.
So, I called the Walgreens on 590 Thornton Rd, once again to be disappoint by your staff member. The tech over the phone stated that the medicine that I was inquiring about caused $200 dollars and more. Also, that their store did not have the medicine. Very misleading!
Your staff members are very inconsiderate,untrustworthy, unprofessional. How can people with so little or no knowledge of something so important as administering medication to people behave in such a manner.. This matter is quite unacceptable for me as a customer . I have decided to tranfer all my prescriptions to a more reliable drug store that I feel I can trust.Walgreen's customer service has declined enormously.
I have been a faithful customer for years. What a waste of my time nothing was achieved doing business with your company. You must retrain your employees.
Sincerely,
Deborah Lewis
404-935-8560

File a federal complaint against pharmacist at 5709 telegraph rd Taylor Michigan at 2:30 am Feb 12, 2018 for refusing to fill prescription. Was told it was a federal law that prescriptions can't be filled until 8 am of date on script. Ended up in hospital and was admitted because of pain from infection. I want pharmacist to be fired for discrimination of federal law. I am considering filling a lawsuit if this is not resolved at local level

Vicki Chatman
from Louisville, KY
I was given a coupon for Aussie shampoo $8 if 4 purchased. I started trying to buy on your shop line very very early Monday morning. Would not apply the coupon. After numerous attempts to order on line I gave up that first night. On Monday morningI have traveled to nearest town (15 minutes away) does not sell the product. Then on Tuesday I traveled to the next nearest town (30 minutes away) as they have 3 stores. None sold in any of the 3 stores. I called your customer service number. The nice guy tried to order it for me there he said it wouldn't let him apply the coupon. So I again Wednesday and Thursday several times trying to again and again get the online order in I finially got it to allow me to order only (1) shampoo. My coupon expires on February 9 and I really do not want to lose the marvelous deal being offered. The Aussie total miracle 7in1 shampoo sells for $2.97 and with the coupon applied would allow me to get them for .97 cents each. I know it's possible as some of my Facebook friends are able to get theirs. Can u please offer me assistance in this manner. And thanks in advance

Ira Carbage Jr usertute@aol.com
from Memphis, TN
I visited the Walgreens location #06278 at 3689 Houston Levee Rd on 2/5/2019. The receipt says that checkout was at 5:07 pm central time. I purchased some Walgreens Vapor Steam and 3 packs of Maverick Menthol 100's cigarettes. While the lady at the counter was getting the cigarettes, I was entering in my phone number. I paid for my items and walked out. I drove down the street and opened the bag to get a pack of cigarettes and discovered that the lady had given me 3 packs of Maverick Menthol "Shorts". This is not what I wanted so I turned around and came back to the store. There was now a different person at the cash register even though it only took about 10 minutes to get back to the store. I told the new lady at the register what had happened and she said that their policy is that once the cigarettes leave out of the store, they cannot be returned. What? You screw up my purchase and tell me that I can't return the items even though it was your fault? I didn't want my money back; I just wanted to exchange what the lady gave me for what I asked for. I saw no sign saying what she said her policy was, and even if there was, Walgreens messed up, not me. She then called what I guess was some kind of asst. mgr., and she started telling me that I can't talk to the cashier like that. Like what?
Because I'm questioning a policy that I didn't even know existed and as far as I can tell, there was no signage stating this policy? I've been shopping at Walgreens for years and bought many packs of cigarettes at several different locations, and I never heard of this so-called policy. The asst. manager told me to leave the store and did absolutely nothing to resolve my issue and was more concerned about how I talked to the cashier, as if I was cursing her or something. I need to know what you are going to do to resolve my issue, and also what you are going to do about this asst. manager or whatever she is. The worst customer service on earth. As far as the experience rating goes, if it was possible to give a "0", that's what I would give.

I have been waiting for my second shingle shot. at Walgreens located 1300 E. Hallandale Blvd, Hallandale Florida33009. I was told by Pharmacist Chris that he put me on the list to be the first when it comes in.I went to the Pharmacy this morning and was told that Chris never put me on the list, and the serum is in. I was told that if I did not inquirer I would have never been called for the second shot. I met with The Manager Carlos this morning and reported this incident. I told him I was contacting Corporate. (I still have not had the second shot) I have a customer for 17 years.
Howard Diwinsky
3800 So. Ocean Drive Unit 1211
Hollywood, Florida 33019
954-458-9842
diwinskyh@bellsouth.net

Walgreens is breaking a law, trying to play street police. It is NOT walgreens right to card everyone for cigarettes. Why might you ask, because the actual law states if you look under 40. If one looks over 40 this could be said age discrimination. Walgreens says this is done to prevent adults selling to minors. This is the type of progressive movement LAW MAKERS come together to process.. not pharmacy/drug stores. People are not only upset about this causing a loss in sales, but it is frankly ILLEGAL to card everyone as it becomes a rights issue.

I bought 5 Itune gift cards on 1-18-19. When we tried to use them only one was activiated. I took the receipt, gift cards and gift receipt back to Walgreens the same day I purchased the gift cards. They told me to call the Gift card number, which I did, I also called ITunes. I have gone back to Walgreens twice to resolve this issue. They said the district manager would call me because I requested they put the money for 4 cards on a different I tune card. The district manger has yet to contact me. I had to go to another store and purchase four more $100 I tune cards because I had sent these to my finance who is an engineer working out of the country for a couple of months. He had to add minutes to his account by the 30th. I am now still left with $400 of useless gift cards.
The Sikeston, MO store's phone number is 573-471-7048.
I went to a Lowes store and purchased 4 more cards and one was not activated. They immediately called ITunes and gave me back my money so I could either purchase a different card or go somewhere else to buy one. I was so impressed with the customer service I got there.
Walgreen is acting like I did something wrong. I have took everything to the store manager and am still waiting for help which I have not gotten at all. This is 13 days with useless cards. This is unacceptable. When I called the gift card center they said they would get back within 4 to 5 business days.. No one did and when I called on the 5th business day they said it would be an addition 4 to 5 days. How come Lowes did the right thing within 30 minutes of finding out the card I purchased from them did not activate.
I want my money back since I had to go ahead and buy 4 more cards. Can someone help me?
Nancy Wymer - work # 573-472-7651

austin j lopez
from Fernandina Beach, FL
Sopped into my Walgreens on saddler ave to pick up my prescriptions and send money by western union. 2 terminals occupied by family of 3 setting up a family album for more than an hour, sought help from assistant Manager Heather Shepard who was not helpful or cordial but actually hostile.
As a result I am cancelling my use of Walgreens I've arranged to use Public supermarket who's pharmacy seems very organized. You ae no longer authorized to use my credit card on file at the
Saddler store
Thank you for giving me the opportunity to vent my complaint against Heather
Shepard she does not represent you well.

Christopher Powers 7508 Midnight Pass Rd Sarasota Fl 34242
from Sarasota, FL
My wife and I purchased the 2 dose Shingrix vaccination at Walgreens in Sarasota. We received our first vaccination in May of 2018. We have been trying to get the second vaccination at Walgreens in Sarasota but every Walgreens in Sarasota does not have the second vaccination. All the Walgreens say they do not know when it will be in stock but they say check back. I understand there is a shortage of the vaccination nationally but feel having paid for both doses we are not getting a straight answer. We were originally told to receive the second dose with 6 months of the first, we are now past that time period, Walgreens pharmacy is now saying the second vaccination can be received within a year of the first. Is Walgreens making this up a new 1 year time period? We want the vaccination but question the effectiveness now having lapsed 6 months with no real answer from Walgreens. I think Walgreens should come out with an official statement to their customers regarding what has become major customer disappointment offer a money back option.

William Willis
from Midlothian, VA
I called ahead to make sure my meds were in stock and was told my meds did not come in the strength of my prescription. Never mind I can go online and find them in that strength, but that I had had them filled there before. Clearly, someone thinks they know more than they do.
Walgreens - Store #4351

Rhonda Babcock
from Oak Hill, WV
Well I have been a team member since 2004 and I was terminated on mon 1-21 I am very upset cause I think I should have been maybe suspended from my job first because I only sold rx to like name person close to another one I am a loyal employee that has worked hard for walgreens and thrown away quickly I have been waiting for my pay over 72 hours and still haven't received the whole thing don't know what eles to do I feel I wasn't treated like a loyal employee with long service time.

Ashanti Austin
from Minneapolis, MN
Walgreens Pharmacy incompetence.
For over a year, the Walgreens on 4323 Chicago Ave, Minneapolis, MN 55407 continues to make the same mistake by not sending medication refill requests to the right medical provider. I continue to go to the pharmacy to make sure they have the right information only to have my refill requests go unfilled, because Walgreens faxes the wrong doctor. This is a remarkable incompetence. I've been told each time they will make sure to write a note on my account to send to the right location, but to no avail. It seems the "notes" process is immune to this pharmacy. I am frustrated over the lack of response by Walgreens to correct this measure. I have also been denied dosages to get through the weekend while waiting for the pharmacy to refill. I have been denied this all the while my clinic suggests that that I ask for a few days since it's standard. I have been a long standing customer, without much variation over the year. The history is documented as well as the prescribing doctor, however Walgreens does not follow through. For once I hope for a corrective response and would like to receive actual customer service at your Walgreen's pharmacy.
Thank You,
Austin

Anna smith
from Chicago, IL
This morning I had the misfortune of stopping by your 3646 N Broadway location. I had already been in the store shopping minding my own business when a group of teens came into the store. They came in went up and down an aisle and left just as quickly. The manager looked distressed and proceeded to follow me through the store. I am a middle-aged woman very clearly not hanging out with children and had already been in the store shopping for a while. I understand if there is a problem at the location but to treat the remaining customers inside the store lousy makes no sense, is indicative of poor judgment and poor customer service. She needs further training. On a positive note, at check out Stephaney was warm, professional and efficient. You need more employees like Stephaney.

Fran Black
from Bedminster, NJ
I have had a lot of trouble getting my prescription for Lorazapam .5 mg for several months now. It is always on backorder. I had to go to a different pharmacy today because not one Walgreens in Albuquerque had it in stock.

Kathy Morris
from Tampa, FL
I was just at a Walgreens to drop off a prescription. The pharmacist told me it is noted on my name in her computer to tell me to take my prescriptions to another pharmacy.
Yet Walgreens is the Tricare pharmacy and I have to go across the street to cvs and pay for my prescriptions!! Really??? Because of a nasty pharmacist. Somebody really needs to get in touch with this store. I will also complain to Tricare about this situation. The store is located on Gandy & Macdil. Tampa Fl
Please feel free to contact me.
Kathy Morris
772-621-0236

Anthony Naveira
from Orlando, FL
Good Morning,
I am writing in regards to an ongoing issue that is happening in this store for quite some time. I am now a current customer because my medical insurance has recently changed over to Walgreens. I thought I would have a great experience with the new change, but I have not since day one.
First of all, there is never staff on the selling floor in the evening hours, only one person and one cashier. I never see a manager and they only come out when the cashier pages them for approval or override is needed and then they disappear again. I have seen up to ten customers in line and only one cashier. Would you think that the manager could help out if there is no one else available? Once again, this is not the first time...
Now, most of my purchases are done in the pharmacy, again because of my insurance change. Whether it may be over the counter medicine, vitamins or my prescriptions. I usually go in the evening and there is an employee who can never find my prescription. I went yesterday 1/8/2019 about 8:10 pm. and again he cannot find my prescription. He checks the letter where it should be not there, walks to the right, walks to the left, now he comes back to the look at the computer and does the same thing all over again and still cannot find it. I really hate to say it again, but this is not the first time I had to encounter this with the same person. He really needs to be coached or trained again. He is not customer friendly nor efficient working in this department. I ended up leaving because it seemed that he was lost and I left without my prescription. Before I left I sought out management who was working this evening and express my frustration and experience. Again, they had to page him (Roberto) to come to the sales floor, which in turn he calls back the person to ask why do they need him instead of just coming to the floor. (the page was addressed customer service needed). In no way what so ever does he even apologize in regards to my experience in the pharmacy department. All he could say is ok about three times in a row. I also addressed to him about the lack of staff on the selling floor and he stated that he had other employees in the back doing things. To me which is unacceptable, if the store is full of people and having only one associate on the floor and others in the back. I did mention to him, then he should be on the floor to help customers if needed.
Everything that I have seen and mention does not seem to be the Vision or Purpose of Walgreens.
Thank You for your attention to this matter,
Anthony Naveira
navolli1@outlook.com
407-552-1366

Davud
from Spring Grove, IL
In regards to Pharmacist and Asst. Mgr (Tom)
I typically write notes recognizing great customer service however, that is not the case today.
I can not remember when I have been treated in such a disrespectful manner.as I was tonight at the Walgreens on Winn Road in Spring Grove Il. I went in the store to pick up 4 prescriptions and as always some other less important things as well. There were no other customers in line and I thought I was lucky to be greeted by the pharmacist on duty. I was immediately told that one of my prescriptions was not able to be filled as they did not have the requested number of pills in stock. I was told that they could be in next Wednesday January 9th yes 6 days away! I have had this happen before and they have given what they could and then the balance when they came in. I was told that they could not do that with a controlled script, and I can understand that. I asked if one of the other stores could fill it,,,, and I was shocked when I was told that they do not have time to call around to other stores and told me that I would have to call! I said that I did not think that was very good customer service to which I was told "too bad we are very busy". I spoke to Tom the assistant manager on my way out and explained how I was treated to him. Most managers would probably say,,, let me go back there and see what I can do,,,,, but no not Tom. I called and spoke to Tom about 8:45pm and asked if he found a way to help me. He said "they transferred my 4 scripts to the McHenry store". I never asked for that to happen. I specifically asked if they confirmed if that store had the requested number of Nucynta and could fill the script tonight. Tom said "yes except the script for Adderall as that is a controlled substance" I said that does not make sense as the Nucynta is also a controlled substance and also the pharmacist had told me that there was a hold up with my insurance causing the delay in filling that one. Tom told me to call the McHenry store to which I asked him for the phone number. He said he would get it for me and right after that I was disconnected. I called the McHenry store and spoke to Andrew in the pharmacy. Andrew was very helpful and he explained that the Adderall and Nucynta scripts cannot be transferred they require the doctor to call in a new script. To me that indicates that I was lied to by the pharmacist and Tom at the Spring Grove store! I would like to note that in 2017 I spent approximately $9,000 dollars and in 2018 I have spent approximately $12,501.00 with the Walgreens pharmacy in Spring Grove location only.
I could continue on but hopefully this gives you enough information to call me. As of tonight I have no idea if or when Walgreens is going to help me.

James Phelps
from Oak Park, IL
Was given an attitude as soon as the Arab woman at Walgreens in Merrillville, Indiana seen I was filling my script for Norco. I do not know if it's because she doesn't approve of them, I am a mix of Irish and American Indian, or she is just plain rude. My ACL is tore into 2 pieces, and is jammed under my knee cap until I can have surgery. Don't need an attitude about filling my script, never had a problem until this woman. I am a grown man, if she doesn't like her job, quit.

Melody L Coleman
from Lakeland, FL
OMG! Even your store look up is BROKEN!!! It will not allow me to get back to my original printed version message to you!!!!!!!!!!!!!!!
I am having to retype everything, as it deleted my original message - twice.
...................................................................
My mother has a RX for pain in her legs possibly due to a dog attack which occurred a few years ago. She does NOT have a smart phone, computer, credit card,or any cash to pay. After several phone calls, being disconnected twice, much difficulty and explaining everything over and over to different people, I was assisted in setting up an account for your online pharmacy service. I set this up for myself and added my mother so that we could pay via your on line service for her perscriptions. I then find later that she needs a SMART PHONE to receive a barcode! I told several people that she DOES NOT have a smart phone. REALLY!!!??? Do you not have a system for payment that elderly persons can use? She is not the only person who does not have a smart phone. I had also called the pharmacy to pay by phone. You don't even take payments by phone!
WHAT A WASTE OF MY TIME!!!
I am left with the fact that I have an account which is not useable for the purpose that it was created! This will be deleted after I verify that the charge did not go thru on my credit card.
Contact me or not... I am sure that you will not consider the loss of my business as very important.

Sandra Jock, Ware, MA
from Needham, MA
I want to complain about Walgreens in Ware, MA - I called Walgreens and ordered 3 prescriptions to be filled on the 22nd. Since Christmas fell in the middle of me picking up my prescriptions I ended up going to Walgreens on the 26th to pick them up. They were closed with no explanation as to why. I was already out of my Atenolol 100 mg. but figured 1 day wouldn't hurt. So I went on the 27th and saw fire trucks. Employees were in the parking lot. I spoke to the pharmacist about the Atenolol. She told me to go to Ludlow (half an hour away) after I just came home from West Springfield (which goes past Ludlow). Even if there is a problem, this is a pharmacy which should figure out a way to help people with their medication. I was a customer of Rite Aid, got forced to go to Walgreens and now am taking my business to CVS. You should have kept Rite Aid open instead of Walgreens because the pharmacy stinks! I have missed 2 doses of the Atenolol and have a headache. I told my son if something happens it is Walgreens fault.

mike valle
from Columbus, OH
walgreens sent a collection agency on a check which was good/but there error made it bad never checked /refused to help me/district mgrs./Palmaro/miller/Mario/Vilachez/ no return call/Villchez said she told other mgrs. tocallme/no calls/promised letter to me by 12/17/2018at latest /nothing/no return calls/
Have feedback for Walgreens?
Thanks for your feedback!
Sorry. Please try again later!