Redbox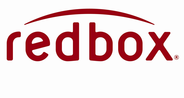 Redbox
Most Popular Complaint about Redbox
Posted by Mary Gulley on Jan 27, 2015
I rented two movies from Redbox to play on my DVD player that's not hooked to anything online. One move played fine the other kept freezing in spots I took the movie out and cleaned it but still not working. After calling Redbox customer service they were all hard to understand due to heavy accents, then they kept putting me on hold saying they were "testing from our side". After 16 min's and three different agents (the 1st hung up on me) I finally asked for a supervisor witch he quickly said " I am the senior rep, ma'am". I never got my issue resolved after asking for the same movie again. One agent even told me that I was being charged $10 per minute to speak with him, so apparently they have no QA department that monitors their work. I have replied "stop" to their text messages and will not get another movie. I will be praying for this company they have to know how bad this customer service is and don't seem to care. Shame on the owners (Coinstar) of Redbox, this is why we are seeing less and less of them. My suggestion leave the Redbox alone!!!!!!
Did Redbox provide poor service?
Yes
or
No
Do you have a complaint about Redbox?
Contact Redbox
Corporate Address
Phone Number
Website
www.redbox.com
Email Address
Thanks for your feedback..!
Sorry. Please try again later..!