Travelocity
Travelocity Complaints Continued... (Page 2)
79+ reviews added so far. Upset? Call Travelocity corporate: 682-605-1000

Elizabeth Polanco
from Orlando, FL
I have a credit for a trip I cancelled on 1/25/16 (Itinerary #123420126902). I was trying to use the credit for traveler Rafael Rodriguez to a flight from Orlando to Dallas on 3/15. The first agent I spoke with was giving me conflicting information and did not seem like she knew what she was talking about. Seems to be the norm with customer service agents from Travelocity from my experience as I always seem to have to ask to speak with their supervisor. In this case I was transferred to a lady. After 2 hrs on the phone I was assured that the credit had been applied to new flight American Airlines 1618 leaving 3/15 8:10pm and arriving 10:04pm for the traveler Rafael Rodriguez. She gave me the confirmation # and told me I would get a confirmation email. I never received the email and Rafael was at the airport and American Airlines saw a change but nothing went through.
They still had the info from the original Cancun trip in their system. Because your agent was incompetent Rafael almost missed his flight to see his daughter in the hospital before she goes into surgery for a liver transplant. She may die.Your agents are by far the worst I have experienced in customer service and I will never use your services. First of all some of them are so slow that when asking specific questions they are still unclear. They also do not seem to know English too well. For us to get confirmation and then go to the airport and have another ordeal is unacceptable. We are consumers that deserve better treatment. God forbid I had to change a flight and was out of the country. I would never want to go through this type of situation. Your agents should be held accountable for their actions and incompetence.

demetrius a foster
from Sacramento, CA
On 2/28/16 I booked a flight with american airline's for a fight that was suppose to depart at sacrament airport at 1105 am, had one stop in phoenix for a 37 minutes arrive in st. louis, mo that evening at 5:25. I didn't find out until 3/1/16 that what I booked wasn't what I booked. I call spoke to a lady(hazel) about this change would harm me by causing me to get to st. louis later than what I paid for. I want what I booked and paid for!! She told me it would cost what I paid already to change back what I paid for already, a serious scam.

Tried to book a flight twice with the same agent and by the time he got through inputting the information the flights were gone. Asked to speak to a supervisor and couldn't understand him either. Heavy foreign accent! He repeated what the agent said but couldn't help us. We asked for the Travelocity corporate contact information and we were put on hold for 1/2 hours with no excuses or anyone coming back on the phone to apologize for the long wait for THAT information. We were on the phone for over an hour without any satisfaction whatsoever. Rudest customer service I have ever experienced. Hope this company fails real fast. They have no business being in customer service.

Susan Jean
from Fowlerville, MI
On February 13, 2026, I booked three tickets from Leticia Colombia to Bogota for June 21, 2026. I phoned my credit card company tonight and found that not only had I been charged for the 3 tickets but that now, Avianca Airline had added another ticket that is pending. I talked to a couple people at Travelocity who overall insisted they had no information. Perhaps you need to discontinue them as airlines you represent. I misunderstood that you would give them my card information to misuse. Sickening. It should be explained to them that I gave you authority to bill my account an amount certain, not a free rein to have them charge however much they desire.

I called travelocity customer service about my trip. The IVR mentions its a COLLECT CALL. The agent/team leader and manager confirmed that I will not be charge of the call so even if I the wait time is more than 10 minutes and the call duration reach to 1 hour and 40 mins I stayed on the call to book my ticket. I was surprised that when I received my bill I was charge a total of $380. I would like to request for a full refund for complete mislead and lack of proper information provided to me by their agent/team leader and manager.

The expensive, luxurious trip that we have booked to a 4 star resort ended up being our worst vacation in a motel condition type of a resort with 0 quality and 0 customer service level of experience. Every request including room service that was offer as a part of the ALL INCLUSIVE ended with NO!
We ended up spending twice as much money trying to move to another resort and pay for daily passes as no one from Travelocity despite many emails and phone calls was able to reach us and move us to another resort. My complaint will not be resolved until we get a full refund and someone from the corporate office calls us back.

Courtney Daniels
from Kent, WA
I booked a family Thanksgiving vacation for my family and me to Las Vegas thru Travelocity. I was assured that I had a window seat. I was also told that Delta could change the seating anytime before the flight. The seating never changed only the flight time, and we were notified by Delta. That was fine. As the time only changed by an hour. Sadly, none of the 4 of us had window seats. Instead, we had seats that were not adjustable, and at the exit of the plane both going and coming. After returning from our trip, I contacted a Travelocity supervisor named Cess, who kept stating the airlines can change the seating. Even though I explained that Travelocity corporate office told us the airlines could change seating after our complaint, but never did. The customer service rep gave us incorrect info from the beginning.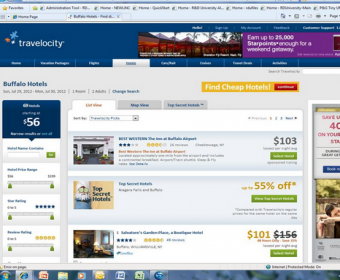 Father Miguel
from Chicago, IL
I booked a flight myself on Travelocity and I made a mistake while booking I put departure and destination backwards so I called to make a change right away and oh yes we can make the changes for $250.00 dollars. so frustrated I cancelled the flight I got airline credit $437.62 with Travelocity even if airline is United. which I received but I was told when and if I purchased another ticket I will have to pay flight difference and the $250.00 there change fee. in my line of work I deal with a lot off people and most of them repent of there wrong doing. But this I have encountered is a plain rip off to the public, for making the mighty dollar on consumer mistakes. I asked if they could waive the change fee and I was refused over and over again.

Rhealyn Thomas
from Indianapolis, IN
I tried booking a flight with you yesterday. When I went to check out, it did not go through because the price had suddenly spiked for the tickets. I did not hit enter. I just thought I would try again later. I did that 3 separate times because the prices kept fluctuating. Again, when I hit enter, the price would spike. I received an alert from my bank, because even though I didn't not hit enter, they were still charging my card! I called to find out why and they said the charges would drop off after a few days and they were just pending. I don't have a few days to for 1,200.00 dollars to added back into my account! I am extremely unhappy with how this has been handled from a customer service perspective.

Booked a flight on Oct-3 for flight on Oct-25 returning Oct-28 total $385. Call back three weeks later to change for departure Nov-2 returning Nov-5. Agent charged me $127 send me an e-mail with new flight. Open email while on the phone with agent. Notice a departure of Nov-3. Pointed the mistake agent said would change to Nov-2. Agent talked to supervisor. I knew I was done! Agent came back said he could not change because the fare was no longer available and I needed to book a higher fare. I asked why his mistake was now mine and he hang up. Call took 1h and 35min.
Called back got a different agent, explain again. Went through the explanation agent said my flight on the system was now Oct-28 departure returning Nov-3. First agent really screwed up! I was asked to pay a $180.40 for the new flight. I asked what happened to the $127 and the agent disconnected. Call lasted 55 minutes. Bottom line I am $385 + $127 on the hole. Now I'm working with credit card company to deny the charges. Advice use airline websites, fares might be different. At least you are dealing with the airline directly.

Kimball Lang
from Olathe, KS
Booked trip to Dominican Republic for Nov 8th thru Nov 15th. Thought everything was good (until) we received e-mail form Travelocity saying they did not book the hotel room for the 8th and to call to take care of it. We have been transferred numeral times, put on hold for long minutes, told they are talking to supervisors and managers about the problem. They sent the e-mail saying they made mistake. They want to charge us for the room for one day. We have a quote in hand and have paid they amount of quote. The quote clearly states Nov. 8th Thru Nov. 15th. Still not clear we were told this morning that it is in Corporate's hands. Give me a break they made the mistake quit giving the run around and fix it. It's not rocket science.

Wanda Beauzieux
from Miami, FL
I booked a flight and hotel to Grenada for five day at West Crest Holiday Apartment, I called to verified the dates and was told I did not have a room that Travelocity did not paid for the room but my credit card was charge, I called Travelocity back immediately and they booked me at the Smitty Garden Cottage. I notified them to verified only to be told that the owner does not accepted any reservation from Travelocity! One day before I flew to Grenada I had to book through Hotel.com to get a room and had to paid a extra 75.00 a night. I would never used them again! No one to complain to either!

Earon
from Colorado Springs, CO
The worst service! My wife booked flight to Rochester, NY. The flight was changed to an earlier one and thankfully I paid for the protection plan. The customer service rep misquoted the new ticket price by $813. Next, I asked for seat confirmation and she would not give it. I checked the Delta airlines seating webpage and my wife is booked in first class but they did not seat me! So, I'm left in Atlanta to find a seat for the next flight to Rochester. Travelocity will not help and neither will Delta. Absolutely the worst customer service from both companies.

Craig Benner
from Boston, MA
This has happened twice now. I made a car reservation and never received an email confirmation. When I go to the website and look under my reservations, it says I have none. When I call and use the automated system, it says that I have a reservation but it doesn't give me any other information other than the pick up date and return date. You would think that these two systems would talk to each other. I had to wait for over 10 min to talk to a rep who could finally pull up my reservation. He said that I should have received an email, which I didn't. I also looked through my spam and there was nothing there.

NO CUSTOMER SERVICE.. Phone calls are put on hold forever. I booked a cruise with Travelocity. They do not honor their "price guarantee". The price of the cruise dropped considerably and I was told in effect, "too bad". No price guarantee on the cruise even though they offer a price guarantee on their web site. The guarantee is good for nothing. It is just words. I tried to look up my cruise information on their website but my e-mail, itinerary number and sign in information was repeatedly rejected. I called the toll free number several times, and needless to say the prompt system is not going to recognize my phone number or itinerary number if the web site could not recognize me. The prompt system is determined not to allow one to talk to a "human". Each time I called, I was told if I wasn't traveling within 72 hours to call back later. I will NEVER, NEVER book another thing with Travelocity. I don't know why I didn't go through a regular cruise travel agency.

Harman Singh
from Oakville, ON
I called to book over the phone and when I called I was under the impression that I was in contact with Travelocity Canada there was no distinction made between whether I was on the phone with US or Canada side of the business. When the booking was complete the agent did not DISCLOSE that the total amount was in American dollars. I only realized this when I had received an confirmation email stating that the booking was done in USD. I am a resident of Canada and was leaving from Toronto to Punta Cana not only was this not realized by the agent who could have said something but also didn't disclose the fact that I was booking with Travelocity.com or the fact that the booking was in USD.
Now I am paying an extra 800$ for a trip due to exchange rate. This is unfair to me as this is the neglect of Travelocity agents that have put me into this predicament. I tried to call March 25 but due to high call volumes I could not get through and still am on the phone this moment trying to get this issue resolved. I would like to be refunded for this trip so I can re book with Canadian currency please make this happen I am willing to escalate to corporate just because I think this is very unfair. All I want is to book my vacation with Canadian currency for the price that is listed on the website. I think this is more than a fair compromise for the mistake and agony your company has caused.

Brooke Fowler
from Sterling, VA
Dear Travelocity, Last weekend, I booked the Mayhurst Inn in Orange, VA for April 10-12 in the Italian Suite for $524 which was fully refundable. Later that night, my husband mentioned that he had gotten a 15% discount email if we booked the same hotel between March 20-22, which was still well within the timeframe. So I called Travelocity to get the discount and spent 30 minutes on the phone trying to redeem using the 15HOTELTODAY promotional code that was sent to my husband's phone. The customer service agent would not honor it because they couldn't find his email as "registered." This is infuriating, because obviously IT IS registered if he's getting Travelocity emails -- the company can obviously find him but won't honor the "deals" they are offering. I am writing to request that you honor this 15% coupon.

Worst experience of my life!!!! I booked a trip through travelocity for a vacation to Montego Bay jamaica for August 2nd through August 9th. I read reviews on the website that stated the hotel had roaches, granted that was in 2013 but I still did not want to stay there and called to change just the hotel portion of our trip and it would have been about a 1200 dollar difference so they would have been getting even more money from us,well I called and of course their customer service is ALL in India and you can't understand half of the customer service reps.
I spoke to a Travelocity customer service rep and he changed my hotel portion from the RIU Montego Bay to the Sandals resort in Montego Bay and after an hour on the phone with him holding and waiting and waiting he ran my card through and charged 1795 four times and then stated it didn't work, you'll have to call back tomorrow and try again. I said you have got to be kidding me after all that! So I waited and called the next morning and started all over again and this time after 2 more customer service reps and another 2 hours and two more credit cards which they charged each of them three times 1795 & 1995 they told me it didn't work for them either so they said call back tomorrow.
I called my capital one credit card company and they said that was completely unacceptable and they called travelocity with me on the phone and they had to get them to authorize and take the 6 charges off of my cards and another 2 hours and still no resolution and they said they would try again Monday being a week day and that it would be resolved so my capital one rep called me back the next day at 6:00 pm and we called travelocity again and after speaking to 3 more customer service reps and they charged my two cards 3 times a piece again and still could not just simply change a hotel reservation from one hotel to another and we were on the phone from 6:00 pm until 11:40 pm I finally got angry after 5 and a half hours on the phone and said we are done here, do not charge my account anymore money and do not change anything on my reservation.
I am not going to hold and wait and go through this horror any longer. You people have now kept me on the phone for 4 days for over 9 hours total and still have not resolved a simple hotel reservation change!!!! They were unresponsive and could have cared less. I think they just kept me on hold all that time trying to get me to give up. They had no intentions of ever helping me. So I am now telling every single person I know my story and posting it everywhere to try and help as many people I can to not have to go through the horror I did with travelocity, their terrible. Worst customer service I've ever experienced.

We booked our flights for June 7th 2013 about 10 days after i booked it i received an email stating that my flights had a schedule change. i called to see the alternatives to the flights i had booked turns out that we only had one option to choose from. i payed extra to leave on an early flight and the alternative flight leaves late at night so i spoke to one of there agents and asked if i could please receive a refund for both my flights and hotel i spoke with them about one week ago and still have not received any respond ether form the airline or travelocity them selves. I have traveled many times before with american airlines and other airlines but i have never stubbed upon such an unprofessional airline. i have even tried to get in contact with the airline them selves but no one answers at the other end of the phone i have spent 30 of my life to end up with on one to answer the phone. the airlines name is d.a.e never book with those people.

Date of Travel: March 24, 2013 – March 31, 2013. Airlines : Alaska Airlines Operated by American Airlines. Flight going: American Airlines 162. Flight returning: American Airlines 267 CANCELLED. Two parties booked with two reservations on Travelocity. (One party of 4 and one party of 2. Total 6 Travelers) , (4 adult, 2 children)
Summation of Travel: We planned our trip about a year ago. When our younger daughter's school planned an excursion to California, we decided we would all go and meet with her to have fun at the California Theme parks together. The final reservations were booked with Travelocity in November 2012 for the party of 4. At that time Travelocity had the flights listed as "Alaska Airlines operated by American Airlines."
We booked our travel and requested all seats for travel in March 2013. All along believing we had reserved seats going and returning. In January 2013 our oldest daughter decided that she would also like to join us and bring her boyfriend along. At that time we made another reservation with Travelocity almost identical to our own (i.e. flights, hotel, but no car). This reservation was for a party of 2 (our oldest daughter and her boyfriend). This way we could all be together and meet our younger daughter on the same days she would be at the various theme parks in California.
Sometime in January 2013 (I believe), I called Travelocity to cancel just my rental car as the full size car was to small for all of us. All other booking reservations stayed the same. I then reserved a mini van with Dollar rental car.
At this point we all had seats on the plane and we believed everything was all right as we had planned everything early. However, on March 23, 2013 we tried to log in to Alaska Airlines to do online check in. It didn't allow us to check in. We called Travelocity and they said it was out of their hands and they couldn't do anything for us. Their answer was to "call the airlines."
So we called Alaska Airlines. They said it was their ticket, but because the flight was operated by American Airlines, we had to call American Airlines. We called American Airlines and they informed us that we could not do online check in and that we would have to check in at the airport the morning of our flight. Then we found out that we had no seats (seats unassigned).
So I called Travelocity back again. Travelocity assured me that we had the seats we previously reserved back in November 2012. So we were unable to check in online. We arrived at the airport on March 24, 2013 early to take care of our seating arrangements. However, the American Airlines counter was closed and we had to wait 30 minutes until the kiosk opened. Even at 9:30 am no American Airlines agents where available to help us.
We checked into the kiosk with the assistance of a third party company who I believe was hired by American Airlines just to check baggage. They could not help with the plane seating arrangements. Seating assignments would have to be made at the gate. Finally about 10:00 am (3/24/13) we finally were able to talk to an American Airlines agent. She said we had no seat assignment and that the Travelocity seat reservations where void. So I explained that we where traveling with children.
She then she grouped our party of 6 all the way in the back of the plane, Row 36. We had booked row 14 in November 2012. We then just dealt with the situation and tried to make the best of it and enjoy our trip. We arrived and for the first several days after the airport ordeal we tried to have fun. We did meet up with our younger daughter at various parks a couple of times.
However, we had planned all along to spend our last day (Easter Sunday) with our daughter at Disneyland. As this was our last day of vacation and Easter Sunday. We figured what a great way to end your family vacation. WRONG! The last 36 hours or so of our vacation became a BIG nightmare. All of our plans had been ruined. On March 30, 2013 after spending the day in San Diego, we drove back to Orange County.
We were doing a little more shopping and getting ready to have a snack before heading back to the hotel to rest for the evening, knowing that we would get up early the next day to spend our last day at Disneyland and then fly out in the evening.
However, at approximately 8:10pm (California Time) I received an automated phone call from American Airlines informing me that our return flight home on March 31, 2013 at approx.. 6:20 pm had been cancelled and that I need to call immediately to American Airlines. We scrambled to get back to the hotel to call American Airlines to see what was going on. I called American Airlines once I returned to the hotel.
I spoke with the AA agent who was ok at first. However she said the only flight available to return home was at 9:00 am. I explained that would be too early as it was already late and we still would have to pack, check out, drive back to Los Angles.

I booked a flight and hotel with Travelcoity for a February vacation in Mexico. After we had a snowstrom that left us with over 30 inches of snow I called Travelocity to see what options I had regarding rescheduing my trip. I was told the hotel would credit my account immediately and I would have a credit for my airline expenses that I could use anytime within the next 12 months.
When I went to use my credit of $2,600 I was told that it was part of a discount package and could only be used at specific times for specific destinations. When I asked what times and what destinations I was told that I would have to request a trip and they would tell me whether or not that trip qualified to use my refund. I was on hold for over 3 hours, spoke to 1 employee and 2 supervisors and no one was able to give me a date or destination where I could use my credit.
At this point I am willing to travel anywhere just so that I don't throw my money away. Howver, no one at Travelocity can even assist me with that. I am so frustrated and will NEVER use them for any travel again. Expedia, Orbitz etc will have all my business going forward, When I called to see what my options were when I cancelled my trip, I should have been told that it would be IMPOSSIBLE to ever use my airline credit. Lesson learned….book directly with the airline, at least they would allow you to use your credit!!!

My mother called and spoke with travelocity about my finances' and my honeymoon. She was inquiring about the Barcelo Dominican Beach. Brian quoted her $1,977.28 which included a junior suite room all-inclusive with club elite. This did not include transfers, but did include $49.94 each for travel insurance.
We were on a conference call with travelocity and my mother. We were driving so that we couldn't make payment at that time. Brian agreed to call my fiancé and I back in 30 minutes, which he did. He ended up charging us 62.95 each for travel insurance. Also, he said he had to charge us an extra $90 because he needed to change the seats on the plane.
They were the same seat numbers that he had told my mother. We feel like we have been taken advantage of and are worried about what else will change when we take our honeymoon in October. We are feeling that we are not off to a good start.

I want to register a complaint about false advertising on the part of Travelocity I receive emails from Travelocity with advised prices that do not exist. On 1/1/2013 I received an email advertising a price of $438 from SF to Costa Rica. Our travel dates are flexible. I started trying to book this flight at this price for February.
I repeatedly put in different dates trying to find the advertised price. Over and over I tried dates from the day of the advertisement to the end of May. No Luck. I then called and tried to get a live person from Travelocity to find a flight at the advertised price. Zip. The Travelocity employee was unable to find a flight at the advertised price. Me, not happy with Travelocity! I then asked for the complaint department.
I was told there was no complaint department by phone, and that I would have to register a complaint over the Internet. Complaint. I attempted to book the advertised flight in less than an hours time from having received the email, and it was impossible for me or the Travelocity employee to do. I then looked at the small print at the bottom of the page.
It said " the rates displayed in this email were valid as of Thursday, October 4, 2012″ The email came to my in box January 1, 2013 10:36 am. I have a photo with both dates visible. I am unable to attach it in this email. I will send it in a following email. You can also contact me for a copy. Sending an advertisement for a flight at the price of $ 438 that had been invalid for nearly three months is false advertising. Plain and Simple.

Because of Travelocity's unwillingness to work out an amicable resolve to my flight problem I had to pay a 766.80 difference just so I do not have to sit in the Miami airport for 12 hours. The most disturbing issue here is is that while I was speaking with the person at Travelocity I was also on the site and he was quoting me prices 200.00 more then what I saw on the same site. He was belligerent and very rude. I just hope that this resort is all that it is made out to be. I so far have had a terrible experience with everyone involved and you can be sure that I will post this message to as many complaint sited as I can find.
This is no way to treat the consumer. You have chosen a terrible company to do business with. I have found numerous sites that have hundreds of complaints about this company charging more then they should. This company should be shut down! I have called the texas office with no response for over a week. This experience has left a bad taste in my mouth for the credibility of this resort. lets hope Its all its cracked up to be. I just spent $3000.00 for a 2200.00 vacation!!! Just wondering who gets the the $800.00!

I pay the transport from the las vagas airport to vdara hotel for 10-14-11 and i have the confirmation. On 10-14-11 i present this voucher to a lady name cristal on gray line at las vegas airport and she do not accept this voucher and i need to pay again what i already pay. I pay again with the same americanexp card and i have the recipt charge $26.00. if you look the same trip from teh airpot to the hotel and the hotel to the airport was charge 2 times on the same credit card for the sames days. I call travelocity and spoke with mr salomon on 10-22-11 and he explain to me he cant do not do nothing and i need to do the complain by this way.
i want this be resolve the a.s.a.p. i give to mr salomon my cell and my home. I do not have any complain for travelocity service but i do have this complain for gray line airport shuttle and ms cristal service. She was took to the other lady at the gray line place and that way she charge me for somthing that I already paid for 2 months before the trip. i whait some response and send me back my $24.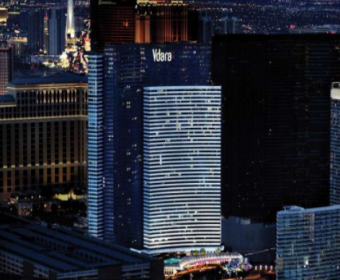 I purchased a flight + Hotel deal from Travelocity. Granted, I should have looked better, but to tell you the truth, even with round the world experience, this one slipped my me and cost me two extra nights in a hotel and flight tickets home. I booked the deal having chosen my departure and return dates. When asked to click on my return time choice I checked evening. I wanted to return as late as possible on Sunday. Well, the flight was for Saturday night, early Sunday morning, (as in right afte saturday). The catch…. my hotel, also booked as part of the package, included Saturday night with me checking out Sunday.
In other words, even the computer thought that I was leaving midnight, not Saturday. Having realized this, now starts the long process to see if I can get anything back. Trully, this is an error on their part too. The Travelocity booking computer should have known better than to offer a return flight a day sooner than the day I was asking for, and all the while the hotel was automatically booked for leaving the next day.

I booked a car for 1 week in Florida (April) at Hertz, through Travelocity. I had a printed confirmation number. On arrival at Hertz to pick up the car, Hertz wanted almost double the Travelocity 'confirmed' rate. Hertz claimed there was never a rate guarantee to Travelocity. I called the Travelocity 24 hour help line (from the Hertz counter) and they advised there is nothing they can do if Hertz won't honour the 'confirmed' rate. NEVER RELY ON TRAVELOCITY AGAIN. NEVER USE HERTZ TO RENT A CAR.

Booked a "secret hotel" deal as a 4-star hotel for a two star price on Travelocity. Got the name after booking. Called the hotel to ask about the room. one bed and a pull out couch. Oh and they confirm they are a three star hotel. Oh and savings – about $10/night.I kid you not – one hour and 15 minutes on the phone with travelocity customer service! They WILL NOT find a 4-star hotel for me. they put me on hold to do that but they say, "they are all too expensive." Well no kidding! Finally agreed to refund and will never be shopping on Travelocity again. Such a poor experience, I can't believe they would do that to the customer.
Have feedback for Travelocity?
Thanks for your feedback!
Sorry. Please try again later!