Terminix
Terminix Complaints Continued... (Page 2)
72+ reviews added so far. Upset? Call Terminix corporate: 901-766-1333

Jody Alexander
from Atlanta, GA
They guaranteed a 100% refund if their product didnt work. It didnt work. I want my money back. Area manager REFUSES to call me after 3 weeks of calling him. Horrid customer service and they DO NOT BACK THEIR OWN POLICY

Nancy Ishii
from Cerritos, CA
I used to be able to call the Call Center (800-TERMINIX) or the local office in Santa Fe Springs, CA and get an appointment scheduled. But I think since this year, or maybe late last year, when calling either the Call Center or local office (which now always gets routed to the Call Center), the Call Center could not make an appointment and put in a request to the local office, who would contact me in 2 business days to schedule an appointment. I have yet to get a call from the local office, so I call back and the request gets escalated to the regional office. And then I get a call. I wish you would go back to your original process because this isn't working. I shouldn't have to make two calls, wait 20 min or so on hold each time, then wait 3-4 days to make an appointment.
Here is my latest experience.
On July 5 (I believe) I called Terminix for an extra exclusion appointment because a contractor said there was a hole in my attic. The Call Center said they could not schedule an appointment and sent the request to the local office. Did not get a call back from the local office after 2 days, so called back and the request was escalated to the regional office. Got a call back and appointment was scheduled for July 12, between 8-12.
On July 12, no one called or showed up. Called at 12:25, on hold for 20 min. Call Center couldn't get a hold of field person (Felipe), said since he didn't answer he was on the road and would call me when he got the chance.
July 12, called at 1:30. Agent couldn't get a hold of Felipe or manager. Put in request to reschedule.
July 12, after 2:00. Noticed a note left by Felipe, the field guy that he was there at 11:50 and no one was there. I was in the house the entire time from 8-12, mostly on the couch near the door. Did not get a knock or ring. No attempt to contact me that he was on his way or he was at my house and couldn't get a hold of me. I believe he came after 12 and quietly left the note. I would rather he be late than never.
July 17, called at 5:30, on hold for 20 min. It's been 3 days and no one called me to reschedule. Was on hold by call center agent and after a long time the phone hung up on me. Called back, waited on hold for another 20 min. My request was escalated to regional office, not sure if from first or second agent.
July 18, no call from regional office. I've been told that the regional office has 24 hrs to respond, now I'm told its 48 hrs. Anyways, the request didn't get escalated by the call center so I wasn't going to get a call anyways. Agent escalated the reschedule request.
July 19, spoke with Martin Macias, the service manager. Scheduled for Mon Jul 23, 12-2. He offered the next day but I couldn't make it.
July 23, no one came or called between 12-2. No contact at all. Field guy's name was Raphel Leon. Left Martin Macias, the manager, voicemail at 2:20, since he said I could call his direct line. Asked for him to call me back. Then called the Call Center. She contacted Martin and said I will get a call with an ETA and said I should have been contacted if there was a delay. Conversation ended about 2:35. I had to run an errand, so left note on my door to call me and I'd be there in about 15 min. Based on previous experience, I felt there was little chance I was going to get a call. Was gone from 2:40 to about 3:20. At 4:20 Chris came to door, saying he was filling in for Raphel. No one had called me that someone will come at 4:20 for my 12-2 appointment. Chris completed the task. I'm happy someone came, even though I believe it was only because he was done with his clients. And I didn't get a call back from Martin Macias. So since I couldn't tell him of my experience, I am telling you.
This was a terrible experience. I have wasted hours trying to schedule an appointment and waiting for someone to come who never does. Can you do something so it is easier to schedule an appointment again, and that customers are again contacted at least if the person will be late and if they arrived and no one answered. Also like the texts that that say they will be arriving and when.

Nancy Beckwith
from San Clemente, CA
I have been attempting to get management at Terminex to JUST RETURN MY CALL. I had a technician at my home on 7/17 for an escrow item-Termite Inspection. The technician advised that there are NO active termites; however, there was a recommendation to fumigate on his report. Conflicting information in the report. No Termites BUT we would like you to pay us to fumigate? I was told that it was a marketing clause, then I was told it is a legal clause.
I cannot seem to get Terminex to call me or to rectify the obvious contradiction in their report. We are trying to close on a loan. We cannot schedule movers, we cannot agree on a date for closing, we are in limbo -- all because of a conflicting report from Terminex AND the fact that no one has a sense or urgency or decent customer service to return my call. I began calling on 7/18. This may not be an extended time to wait for a return call -- it is now 7/20 (Friday afternoon). BUT when a house closing hinges on a call from a manager from Terminex -- well it IS a long time to wait for a return call. How about some customer service??!! What could really take so long for a call? Leave the water cooler and tend to your customers!

Gerald Kinkey
from Tracy, CA
service date6/28/18 paid with check #5898 received a bill so I paid bill again on 7/16/18 check never cleared then both checks cleared on 7/19/18.I spoke to Charlamane she said I had a credit of $74.00 I said this happened the service prior to this she said maybe the driver didn't turn in check good enough I guess. I asked to be transferred to a change of address person I'm moving 8/1/18 I went on hold (7 minutes) Cory answered I said I want to change service address and billing address click back on hold (7 minutes) another person came on line I said DO NOT PUT ME ON HOLD ) CLICK again Please refund my $ 74.00 overpayment how fast you do it will determine weather I remain your customer. customer #11718284 service address 4390 Glenbrook drive Tracy ca. 95377 I am moving on 8/1/18 209-815-8442 Jerry Kinkey

Kay Hughes
from Powder Springs, GA
Sales person came to my home in June 2018 for a termite inspection. The sales person sold me a termite job and a vapor barrier for the crawlspace. The tech came to my home and install the termite traps. The other tech came to install the vapor barrier and the job was for 700 sq. feet and the tech installed only about 300 sq. feet. The sales manager call and stated they would take $300 or more off for the job. The 300 sq. feet didn't cover all the crawlspace under my house. I call the salesperson that sold me the job. I let him know I wasn't happy at all with the job. I wanted all the crawlspace covered. Two other tech came to my home and knew the job wasn't done right. I gave the salesperson two choices: do the job right or cancel the contract. I also said I didn't want the same tech to come back. I had to call the sales manager again and again to ask when the job would be done correctly. I call the sale manager again as to when someone would be at my home to correct this job. I was told that a tech was at my home this morning and no one was home. There was not one at home because no one from Terminix call or email to let me know. They also send the same tech that didn't do the job right to being with. The tech put a card on my door stating came to pin vapor barrier down. Not to do the job correctly. I also called the customer service line to find who was the service manager and they put me on hold and them disconnected me. No one call me back. They had my name and my phone number. I call the customer service back and cancelled my contract. If this is the way Terminix does business. You can kept your business.

I am sick and tired of completing the unsubscribe section anD still receiving these emails.PLEASE STOP EMAILING ME!!!!!!!!!!!!!!!!!!!!!!!!!!!!!!!!!!

Darrell Totten
from North Richland Hills, TX
About 1year ago Terminix discovered roof rats, we pd $11,000 for removal all insulation sanitized and refill and eliminate all entrance to bldg for critters. Last week we realized by odor that a varment had entered and died in wall.
In careful search discovered possible entrance missed as well as they did not put cover over kitchen stovetop exhaust. For the cost I assumed a perfect job! Also other problems not happy with, when work done two fuses were blown, called a/c provider, fixed both for $150 and notified office, sent picture of bill, never heard a word although said it would be fixed, when we paid used 2 accounts about half from each and you then sent us a bill for about $5000, got no help from home office had to get local to fix mess. Workers said we would hear a "crunch" when rats went through, did not happen and they said they found none. These last items are here only because I now feel we may indeed have been fed a line to get a job, hope not but that is how I now feel. Terminix is support to be better than that. I have cancelled all contracts as I have no reason to feel you will do any better. Very disappointed! Darrell Totten

Joseph m gross
from Sebastian, FL
My name is joe gross I live at 116 Harris dr Sebastian Florida and I own 112 Harris Dr., Sebastian, FL both houses are wood I'm a stemwall and I peed five years in advance termite protection and I Think I might have termite damage because the termite people from Port St. Lucie office will not go underneath my houses and there's been a new management there and he don't want to take care of me and my houses I've been calling for over two weeks both manager and it' Think I might have termite damage because the termite people from Port St. Lucie office will not go underneath my houses and there's been new management there and he don't want to take care of me and my houses I've been calling for over two weeks both managers Will not call me back. because they already have my money that I paid in advance so right now I'm not getting service that I paid for or leaving the courtesy to talk to me. That is just very poor management I run a business myself and I would never ever treat my customers like this so what I'm asking for now is for somebody to call me so we could set up an appointment to meet face to face and resolve the situation phone number 772-494-3396 Joe Gross

Te Buchanan's came first time he did not finish job he said he will come next day no call no show I call Terminix office I ask fir supervisor spoke with Stephen we made appointment fir today 4/18/18 between 8-10 am ni call
It's akready 9.55 an I'm calling no answer will report to BBB

Karen Bird
from West New York, NJ
I have moles. I payed $1900 for nothing.
A tech came in May and spread 7 bags of grainy stuff that was to get rid of grubs the moles feed on. A tech returned in September with one bag of the grub deterrent. I have more moles than I had before. I called to complain and a tech was to come Monday 11/20. He never showed. I told the operator I would be out of town Tuesday thru Friday and she scheduled a tech for today between 3 and 5. I arrived home today and saw more grainy stuff scattered around which means a tech came while I was gone. I specifically ask they come while I'm home. Also the September tech suggested poison tubes they stick in the holes. I requested that. Didn't happen. Also it's now after 5 on Friday 11/25. No tech showed. Terminix has robbed me of $1900 for nothing. I want a refund.
Karen Bird
134 Sunny Hill Rd
Masontown WV 26542

Henry simon
from Missouri City, TX
My scheduled appointment to survey my home and give an estimate on 9/27/2017 ,I get home from work on 9/25/17 to find an outside service has been done to your home w/o authoration And pacifically not to come while we weren't home ,bad experience from previous pest control companies ,my husband called them on 9/25/17 to let them know ,my wife at home waiting on you'll ,spoke to someone and was told we'll give her a call ,NCNS ,then I get a bill for 117.99 for no service rendered ,previously talked to Liana ,rep service person tel Num was 409-779-9405

Kevin lare
from Newburyport, MA
I am sorry but these prices are way to high.
I have a quote for a hole house insulation for just $600.00.
You guys are asking for $1600.00.
As for the rodent problem , we have been a custom from 2008 and have paid a lot of money to still have problems with mice, this is nuts. There is no way I am going to pay an additional $810.00 on-top of what we have been paying.
So all you guys do is come in lay traps and that's it? That's all we get for the money we are paying now?
That's nuts.
Hell I can lay traps.
The problem is stopping them from coming in , in the first place. Do you guys want me to pay more for that? Something that should be included.
So we are paying $475.00 for someone to just put traps down and do nothing at all to stop the problem? That is nuts.
Not only do I not want this new service, I am going to cancel altogether, I can't see paying $475.00 a year for just traps and then when we do have a problem you are not there for us and want us to pay more money.
to date we have paid you guys almost $5000.00 dollars and now you want more money for something that you should be taking care of.
Thank you but no thanks,
I feel totally ripped off from terminix .
Kevin lare a very dis-satisfied customer.

Sandra K Daniel
from Reading, PA
My name is Sandra Daniel. I am located in the zipcode 19606. I called for an appointment to treat fleas and tiny ants for 9/1/17. I Had been contacted for an appt from 9-11am on Friday 9/1. GREAT! Then I received a call for 8/31 to expect a tech at 4-6pm. I called back to Tim, my original contact person. He said his appt was for an acessment not a treatment. I questioned this when I am already a customer. He said he would have to check into this. ( this was an insulting response to me as an existing customer) Also stated I would have to pay ahead of time for the treatment. he never heard of paying after the visit. I called customer service on 8/31 and was told to callback in the morning to pay, since some techs don't take debit card payments. I called back on 9/1. The rep stated I had a zero balance. I told her it was for the appt the same day. She said so you want to pay in advance? ( like this was unusual??) I am Just doing what the prior rep told me to do. Then it was 6pm on 9/1/17, no tech, a no show. My cat had been in a carrier for 2hrs waiting to leave our home for 4 hrs, as required. I called customer service, and was on hold for 11 mins, the rep could not reach my tech. She had asked if I could wait till 6.30pm if not to to callback. I then had seen in my vcml, the tech had left me a message and said he's at another stop at 6.43pm and it wouldn't be feasible to make my appt since it was 10 mi south of where he was. I would have to reschedule for next week. Who makes your schedules, if i am being told it is not feasible to travel 10to 15 mins to my home for my appt? I have been a customer for almost a year. I am dissatisfied with your confusing procedure. Now I made it clear, I was having company for this Holiday weekend and was promised a visit for a flea treatment. I paid for this ahead if time as I was instructed to do and now I am being told my location Is not feasible at the time your company scheduled? I am now at the 5th time of contacting your company, Terminix and waited 12 minutes on hold until my call had been answered again. I called to cancel the appt, get a refund and cancel your Program. The customer service rep told be to wait a minute, then put me back in the queue for 12 minutes again. Your rep Cassie helped me and satisfied my requests. She said she was in the cancellation department and apologized for the prior rep not making me aware of the transfer to another dept. I was told the refund will take up to 3-5days to receive back into account. I paid ahead as was told but did not receive the promised treatment. If I don't keep an appt I am charged for it by a business. Terminix owes me compensation for this missed appt. This had been and continued to be an inconvenience to my entire family and household. Because of you negligence, I am now having to cancel my house guests due to your negligence. Also, I am owed compensation for your lack of integrity as a company for a service I was asked to pay for ahead of time and di not receive since it was not feasible since not close enough to the prior appt. Ten miles, only takes about 10-15 mins to get here. Clearly a lack of respect for me as a customer. It would also be to your advantage to include an apology note to include with my report to the Better Businss Buteau, if I chose to file my experience in this matter, not to mention common sense for the lack of satisfaction to a loyal customer. Sincerely, Sandra K Daniel. 3-3 Willow Way Reading Pa. 19606. Ph#. 610-741-8313.

Kenneth w Brown
from Richmond, VA
I had a terminix termite treatment a few nonths back ..the technician said he didn't think I needed the mould treatment which I had paid for. After much coercing and begging I did get the money back for the mould treatment I didn't recieve..a little later I recipe ed a bill for 29.30 for bait traps which were NOT represented as extra rather part of the treatment package ..again..lots of complaining and just refusing to pay it was marked paid..a few mo. Later I discover the technician dug holes for the traps at the end of the house bit didn't install the traps..I have called countless times ..the local franchise operator ( Collins Hicks ) refuses to answer emails or phone calls that the termknix service center sends him. I have personally emailed him..no reply..countless phone calls..no cantact..one of the girls at the service center act set a date that a technician would be here to install the traps. Today between 8-12. No show no ph. Call ...nothing as I have come to expect..I'm just so sorry I didn't go to Orkin. This is the poorest service I have EVER received from a national company. Again Orkin would be the better choice if anyone is considering getting tied up with this substandard company.

Lou Martinez
from Houston, TX
Terminix has been here over a three month period and there has been no improvement in our pest control issue. After the first two treatments and a fogging, when we realized nothing was working we called to let them know. Nothing changed, we were not listed to obviously. On the very last treatment we were told that the house could not be sprayed thoroughly enough unless we prepared the house for it. Only at the end. Roaches, scorpions, spiders, including brown recluses, mice, rats. No change. They told us at the end in my opinion hoping we would pay for another 3 months. Why would such a well respected company hire lazy people, unless that's exactly what they are supposed to do,in which case it's a scam. I find it hard to believe a company like that started off with service like that, they must have taken some kind of pride in their service at one time. How far they must have fallen if this is what can be expected.

Keith Major
from Irmo, SC
Back in the the summer on June of 2016. I had Terminix install a sump pump under my home for standing water problems. Initially I paid half the money up front for the job. It took Terminix about 2 months to complete the job. When completed they said the water issue was resolved. I then paid the remaining balance. Later on after having some other work done under my house, my contractor told me that there is still standing water. I now need this problem fixed. I have paid for a job that is not complete and is very upset about it. Please help me contact Terminix.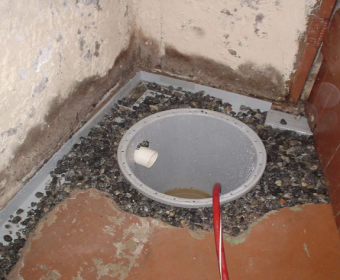 My experience with customer service after the sale has been horrible. There is no value placed in the customer who pays their bills on time, who is patient and who does not make unnecessary requests. I have tried to schedule an inspection for an encapsulation we paid over $10,000.00 for and when I did successfully schedule an appointment, it was changed. This was done without regard to my schedule after clearly stating when I would be home. And today I have been on hold on 3 lines. Sad company regarding follow up and customer service.

Kim Green
from Austin, TX
1st issue: Last year we paid over $1000.00 for termite removal. The agreement was that once the 1st year was over, Terminix would come out to check and replace if needed the little green stakes put in the ground to attract the termites. I have already started paying the $299/year for the next Terminix year to insure that the issue has been handled. We have had several appointments set up for them to come out and check the green stakes and our walls for termites and we continuously get no shows. There have been approx. 3 appointments set up with one guy stating he just couldn't find our house and he was leaving and would call back to reschedule...this after my husband took off of work to insure he was home for Terminix and even after guiding him to our home. I have called and have been told they would call me prior to coming...as of 01/01/16...no one has come out to check the termites.
2nd issue: We just found that we also have rats in our home. We paid $1140.00 for a one year treatment. The 1st appoint that was set up, the guy came and covered up any holes around the premises. He set some traps in the attic and stated someone would be out the following Saturday to check the traps, but if it started smelling, we could call and they would come out sooner. He stated since it was a little damp, they would not be going up on the roof and another appointment was set up for the following Saturday for them to get on the roof and cover any holes they see. We stayed home the following Saturday...Terminix again was a no call/no show. The 2nd and 3rd week and as of today, we still have no calls or rescheduled appointments. So, I'm wondering what I have paid $1140.00 for...a couple of traps and some outdoor poison? I could have done that for under $50.00. Meanwhile, the rats are still tearing up the air condition ducts because we can hear them above our bed in the back bedroom.
In addition, when I walk in my house, I can smell the urine...especially when it's hot. Because your company is so quick to want the money, but so slow to follow through on your end and unreliable, I would like one of the following options immediately...Either you get someone out there immediately to follow through on both the Termite and Rat contracts that were signed or you give me a refund for both for not following through on your end. This way I can contact a better reputable company that can and will handle the problem. I am very upset and disappointed because I'm sure if it was your house and you were paying someone to get rid of pest in the amount that we have paid...you would expect them to be there when they say they will be.
We understand things happen, but in this case...we are the clients, yall agreed to specific times and dates, therefore, it's ultimately your responsibility to contact us if you are unable to make it. Note...We will not take off another day of work for you guys...so all work must be done on Saturday. In addition, we will not waist another whole Saturday waiting on you guys to show. If they aren't there at the scheduled time... we are gone. Weekends are our only time to get things done and it's so unfair the way that we have been mistreated...with the money spent. I wish to be contacted by a corporate manager.

Carmine Casucci
from Anaheim, CA
When our attic insulation was replaced last May at the same time the cracks were filed to keep rodents out. All these were expertly done. But when the chimney caps was put on I asked the man if he noticed my homemade one [perforated steel sheet] I had pressed into the chimney. He hadn't and wanted to know if I wanted the new one removed. I shrugged and said nothing. A week later I was on the roof to repair a leak and saw with pride the new cap in place. My neighbors have the same type. It is so much better than my old rusty homemade one,I was pleased and thought 'oh well after all I paid for it'.
A week ago when the El Nino rains started I looked at the chimney and to my astonishment the cap was gone! I did not give permission for the man to return and take it. Please have it replaced or I will file a formal complaint against Terminix. PS: I know three of my neighbors have had termites. When I advise them to get Terminix protection they shrug and say 'why when the termites can return the next day'. This reasoning baffles me for in my thinking that is why you need insurance. By the way their caps are still there.

Mary Glover
from Southlake, TX
I used Terminix to get rid of some termites in a house I was renting to a nice elderly couple. The service was OK but the technicican that came out to the house was very rude! I just thought you should know to avoid further complaints down the line.

Ozel Chisholm
from Tampa, FL
On August 21, 2015 a Terminix representative, Ransom McDowell came to my home to complete an inspection of the property to determine if there was evidence of termite & pest infestation. After his inspection, he recommended 2 services - local treatment "subterranean", which was explained to consist of treating the soil under the house to kill and deter termites and other pests with installation of a covering at 2 entry points; and "exclusion" that was explained as to seal termite vent in attic, install plumbing vent on roof, seal holes in wall and seal pipe penetration. The quoted cost for the subterranean was $1304.00 and the cost quoted for the exclusion was $2500.00.
The representative was advised by my wife that we could not afford the service at that time. Ransom stated that we could get one service at that time and wait for the other. My wife and I decided to approve the subterranean service with financing. The Terminix customer service representative stated that he would schedule the service and contact us when confirmed. My wife advised him that she was headed out of town (as his visit was not scheduled) and she would continue any discussion on Monday, August 24th.
Ransom returned with a contract with a total of $4740.00 being financed and presented it to me to sign. Unfortunately I did not review the entire contract as I expected the amount financed to be the agreed upon amount. On August 24th, Zamir Brown completed the subterranean and left a report of his work with a charge of $1440.00, $136.00 more than quoted. It was not until my wife received 2 separate bills from Terminix ($1440.00 + $2500.00) that I discovered the deceit.
My wife called Terminix on 8/28 & 8/29 regarding the bills when she was placed on hold for 15-20 minutes as the representative reached out to Ransom McDowell. Ransom came to our home stating that he needed additional information in order to submit our finance agreement. My wife advised him that she would not give the information as she believed that he had taken advantage of us and now has us responsible for a debt that we cannot afford. Ransom stated that he would discuss the miscommunication with his boss who would get back with us very soon. Of course we did not receive a call from the Manager.
My wife called Terminix again on 9/7 and was able to speak with a Manager, Maurice who after hearing our dispute stated that he would look into the issue and resolve. Upon receipt pf another bill the end of September, my wife contacted Terminix again and left several messages for Maurice with no return call. She was able to speak with Maurice again in October and he stated that Ransom is no longer employed and he would work something out to bring this to resolution. No bills were received after September, however, in December we received 2 letters from SMAC with 2 different account numbers reflecting an amount financed of $4740.00.
This is highly unethical and totally unacceptable! I am 85 years old and have been a customer for the past 30 years and find it very hard to believe that your company does business with such a lack of integrity.
Have feedback for Terminix?
Thanks for your feedback!
Sorry. Please try again later!