Shell Gas
Shell Gas Complaints Continued... (Page 2)
122+ reviews added so far. Upset? Call Shell Gas corporate: 1-800-331-3703

I went to the shell on 41st and Yale on Febraury 18, 2013! It's located in Tulsa, Oklahoma! I pulled over to get gas, when I got a phone call from my mother saying my dad had passed away. I was sitting at the pump talking to my mother, when a shell employee came to my window, an said hello! I politely rolled down my window and said hi in return! I proceeded to talk to my mother about the recent loss of my dad, when the guy interrupts moments later saying! You need to move you car your blocking the pumps! I at immediately was furious, because how dare you talk to me like that after a simple greeting! He explained that I had been sitting there for 19minutes and I was blocking the pump!
I told apologized and said I'm sorry but Im just going to finish up my phone call and then get gas and leave! He replied I need to move my car! After that I put my mother on hold got out my and demanded to talk to a store manager, when I got out to speak the store manager Dave! As he claimed he was the store manager, he listened all of 1 minute or less, interrupted me and said, I don't care, you been sitting there awhile your blocking the pumps! I replied are really gonna not listen to my opinion about what your employee has said to me, he said get out! The guy that was talking to me outside jumped in my face and said you need to get out of here now! I looked back at the store manager an said your going to let your employee talk to me any kind of way, and get in my face! After no being listened to from a manager, after being completely embarrassed and humiliated at this store I demand a call back as soon as you get this complaint.
I want some serious actions took to both the employees there, who allowed me to being completely disrespected, talk to any kind of way, and at one point I almost thought the associate was going to harm me and put his hands on me! If nothing is done about this complaint, I will sue, and even right every news reporter, and radio station about this situation until some sort of resolution comes across!

I have 2 $50 gift cards and 1 $25 gift card. All the stations in my town have closed leaving me no place to use these cards. I tried to get shell to refund my money for the gift cards. They said they were aorry there was no place to use them but they could care less that I was out $125 dollars. They said I could give them away or try and find someone else to buy them, but they refused to refund my money. I feel since there is no longer a place to use them in my town they should refund my purchase price and take the cards back. I think they do not care at all about their customers.

I have a valid Kansas Drivers License, "Tom" would not take my valid license to give me a scratch off. He was being snappy and rude and smiling as he denies my service. He was rude and I will not be back to shell.

Chris Nee
from Cramlington, ENG
My partner stopped at the Shell garage in Jedburgh on Tuesday 10th Feb 2015, to fill up for petrol. The young guy there then decided he would help by checking the engine oil for her. He then commented that her oil looked like "mayonnaise" and needed changing. He also commented that she could do with "changing her car" which I find is an un called for comment. The next journey she took she had smoke bellowing from her engine which caused her to return from her intended journey to go to her local garage. The mechanic then noticed that her oil cap had not been replaced properly causing the oil to overspill. On further inspection there was nothing at all wrong with the oil itself and did not require an oil change. This has caused her a lot of stress and worry not to mention extra mileage and wasted time. The customer service was appalling.

I visited the Shells on Miramar Parkway and 441 known as state rd. 7 and asked for change for a twenty and the lady helping me was very upset went on and on about me asking for change so I told her I am a frequent visitor of this gas station this is no way to treat a customer and the lady standing beside her said next I said excuse me she said F*** you ! I am so shocked that an employee of shells matter fact of any c company would speak to a guest in that manner. I left shocked with out saying another word to the employee I wish someone would do something about this I am thinking of calling help me Howard or someone these people should not get away with this kind of behavior.

Jim Neal
from Franklin, TN
The town I live in has two shell stations, one the buttons are so bad on the pumps that you can barely use them and the last time I did, it charged me 100 bucks for a fill up. I have a 10 gallon tank, it was corrected finally, but dang, why 4 days? The second gas station, tells you to see the cashier to use, and when you go in to see the cashier, she didn't know how to use it. So, tell me again please, why am I loyal to shell?

The gas station Shell at 1901 S. Sheridan Blvd, Denver CO 80227 had a promotional offer on the gas pump and inside the store offering a buy 1 get 1 free of 5 car washes for $40 AND .50 of a gallon up to 20 gallons. We got the 10 car washes for $40 but was denied the .50 off a gallon. The clerk and manager stated the promotional offer was expired. The offers located outside and inside had no date on them. We have a picture of the offer and our receipt. How do we get the .50 off a gallon of gas? It seemed very suspicious that the manager wouldn't honor the offer and didn't go outside and remove the promotion. The clerk also said he didn't know how to put the purchase of $40 on our rewards card. We purchased two car wash packages. Our rewards number is 6051450000255837348. Thank you.

I made one purchase yesterday for $10.91. I checked my bank account today and now I have 5 holds ($10.91 x 5) from Shell. I called the store and they said the system was down and they were sorry and that it should clear in a couple days. Well, sorry doesn't cut it and waiting a couple days for it to clear is unacceptable. Now there's over $40 that I am unable to use because of the hold. Wow, what an inconvenience!!!!! How is Shell going to fix this and remove the 4 extra holds from my bank account?

I asked for my receipt and when I did not know the pump number because i do not work there. I was told that it's not my fing job to know what pump you are on We have a fleet account with shell and as I today we will be canceling this account and going to do business with a company who has a better traing program for there employees and one that teaches them. Not to cuss at the customer because they don't know what number pump.

Dear Sirs, I am writing about Shell Gas Station located at 1228 Quinnipiac Ave New Haven, CT 06513. Whenever my husband, daughter, or myself are paying with a debit or credit card in the store the employee's reach across the counter and press the key accepting the charge without our consent. On several occasions we have asked them not to do this as it is not their place to accept the charges. Their response was many people don't know how to use it and hit cancel instead of accept.
I have explained that they should offer their assistance, but not take it upon themselves to accept the charge on the customers behalf. Today when I went in to purchase cigarettes, the two men working at 5:30pm EST asked if my husband was in the car as they looked out the window, I said yes and they proceeded to mock him and me for not liking their consistently doing this with the charge card machine. They also went on to complain that my husband was disappointed that they refused to accept coupons for our brand of cigarettes. This was the last straw, I asked them to void out the purchase I just made and they refused. Is this behavior acceptable for your organization? I was embarrassed and upset by the time I left and will not return to this location.
I would go to Shell to get gas for my car as you accept the Stop and Shop gas points as well as purchase things like cigarettes and many other items as it was convenient. However, if this behavior is normal for Shell I will not bother returning to other locations either and will go to the Stop and Shop gas stations instead. Convenience is not worth the trouble and ignorance I was confronted with at this location. I look forward to hearing from you about this.

Not too long ago this gas station was bought by another person or persons. I have been coming to this has station for years. Before we know the employees and the employees knew us by name. It was a real friendly place and i would even go out of the way to go there over other closer stations. Since the change in ownership the new people are very rude and have actually had yelling matches with numerous people including myself.
They know water down the soda fountain drinks, run the coffee through the grounds twice resulting in weak coffee, and who knows what there doing to the gas. The other day the attendant was yelling and cursing at someone who didn't want to play for the coffee they poured because it was no good. This morning i was going to by a soda thinking that all the other times i bought one and it was weak was just a mix that day, but again today the soda was all water.
I dumped out the soda and left the store with nothing. After getting back into my truck the store manager case from behind and started banging on my window. He continued too accuse me of coming into the store and drinking the soda and then leaving without paying. The conversation became very heated and the manager called me all kinds of different bad names.
Needless to say i will never go to another shell had station again. Hopefully someone will relieve this man of his job because he has no business holding a management position.

my car stop on me on 10/8/11 satuday, at about 8:20pm at a shell gas station in miamisburg oh, this shell gas station all so works on car, i felt well if my car was 2 break down any were this is the place 4 it 2 do so, but i couldnt be more wrong, i was going 2 have it towed to my home town witch it wasnt 2 far from there but the guy behind the counter told me they could look at it monday and tell me whats wrong with it and how much it would cost to get it fixed, he also told me they wont charge me anything to look at it, well monday comes and they call me at about 8 n the morning to tell me its a starter and the part is hard 2 come by, so since they have to order the part it would cost me $238.
i called around to see if that price was about right and a place in my home town told me it would be $65 for ever thing and that that part is common and it would be easy to get, well when i call the shell gas station back to tell them i found some1 who can do it MUCH cheaper the now want to charge me $29 for the inspection!!! and they said they wont let the towing company take it till the $25 is paid, i think they knew i was a woman who needed help so they try 2 get more money out of me, i maybe a woman but im not a stupid woman..

There should be a penalty to gas stations that post different prices on their pumps than what is posted on the large digital signs . Needed to fill up my tank on 8/1/11 at the Shell station on Limestone Road Hockessin DE. I was hesitant since the previous year I filled up at this location thinking it was the price on the large digital sign come to realize it was much higher. Well, what a surprise, same situation a year later. The price on large sign was $3.83 and at the pump it was 3.95. Was was even more irritating was the fact that right down the road the gas was $3.61. Someone is making a nice profit. I drove past this Shell station and the price on large sign did not change for 3 days and when it did it was still much higher. AHHHHH

I visit a Burger King on Shilow Rd. in Winsor Ca. daily for breakfast. The restroom is shared by the restaurant and a Shell gas station. The restroom there is in a deplorable condition. When I complain to the Shell gas station, they tell me to complain to Burger King and visa versa. Meanwhile, the floor is covered with urine and it seems that nobody cares about cleaning it up. I believe that a health inspection is due and I would like to see the restroom cleaned up. It reflects a lack of respect to it's patrons. Respectfully, a concerned customer.

When I stopped at the shell gas station I'n lathrop ca store number 173413 address 16500 Harlan rd and the doors were locked it was transactions through the little window and a Indian lady was on the phone talking I'n her language ( witch does not bother me) but she was talking and acted like I was bothering her and when I asked her about a tobacco product she very dusky said I won't tell you what kind or price till I see your i d I said ok and she said to who was on the phone stupid whit kid wants tobacco! I was outraged at this I am 22 years old and I'm 5 11 I said excuse me to her and she said what do you want??
She was extremely rude about my change too my total was 1.35 And she said don't you have the change I said I didn't and she said something I'n her language I will never go to this shell gas station and unless I hear an apology from shell I will not do my business with them as they are my only source of gas I like to put I'n my car it has a great clensing additive I'n it that makes your car run smoother and at it's best but I refuse to be treated with disrespect the name on my receipt was misdated but she had a badge with jabin on it she should be disciplined.

I was at the Shell station on 1401 Towmn Center Drive, Lexington, Kentucky, 40511. On this evening at approx. 7:30 EST I was accosted and told I would be "ambushed" by the Manager "Donnie" (who obviously was intoxicated" in front of cashier "Steve," because he messed up my Lottery tickets. He said he would "call The Police," and he would have me "ambushed" when I left and "taken care of!" I have ALL of this of video and will be filing a Multi-Million Dollar lawsuit against your corporation. You can check my litigation record, use google if you like.
If you would like to negotiate his early retirement, please contact me at 859/299-0000. I will be filing the papers at my earliest convenience. We had a 3 month old baby with us, and this just isn't right.
Dean Grimm

I have a complaint on the shell gas station located on the corner of van horne and decarie in montreal. I went to pump some gas and when I went inside to pay, the guy in the cash tried to charge someone else bill on my card. When I realized and told him, he got really aggressive and talked very irrespectfully. When I decided to pay at the pump, he blocked the service so that i couldn't even get gas. His name was Farid. I believe I was totally discriminated based on my skin color. When I went back inside to ask why the keypad wasn't working, they just laughed at me. I think this is the worst customer service I have faced in my entire life. I will never go to another shell gas station ever in my life!

I was given a Shell Gift card in the amount of $50.00. I went to purchase gas at the Shell location. The advertised price for regular unleaded was $4.21 for cash or Shell Card. When I submitted my gift card at the pump and began to pump my fuel, the pump indicated a price of $4.32 per gallon. When I completed my transaction I went in to speak with the proprietor of the station. I told him I was not charged properly. He advised even though the sign advertised Shell Card it does not apply to Gift Cards. He said the system does not recognize gift cards and they may of been bought with credit. All the help he provided was to advise to call the helpline number on back of the gift card…

i sent my nephew in the shell station on 820 and forest hill dr.in forest hills tx. buy a beer, lotto, and gas. there was a black gray hair woman and a white younger woman that accused him of stealing the beer because the other clerk wouldn't sell it to him because he left his id. my nephew is 28 so i went in (i'm 61 yrs old) to get the beer, and they refused me service too. there are other people that they yell and be smart mouth with customers. i can tell you better by phone please 817-551-2930. thank u to the complaint department of shell gas stations.

Living in a rural location we don't have the option of mains gas, so have to rely on tanks. Trying to be ahead of ourselves for a change we ordered a topup of our Shell gas at the end of November. They delivered last week!! I wouldn't mind, but they should have rung to say they were delivering, and I had spoken to them the week before canceling all orders ufn as we were looking to change suppliers. I wonder how many other people have had trouble with shell gas?

So one night my car wouldn't start my road side assistance had just finished, so I was in a panic called Shell. I've since heard from 2 other people who say that the Shell Gas Station is terrible, so I guess how they treated me and their inability to properly diagnose cars isn't just with me. The owner's were rude and the pricing changed constantly. Even after getting multiple estimates they still raised the price on me after I left to get other quotes. Beware of the garage at Shell!

I went to this Shell gas station on 7 Mile next to Grand River by Detroit where the gas was $2.76 for cash and $2.86 for credit. Assuming that Shell gas stations are going to charge me the same amount as the cash price using a visa, I filled my tank a little bit. I realized that I was charged $2.86 per gallon! At first I thought there was some kind of pricing error on the sign and remembered it's an electronic sign, so it can't be that.
I walked into the gas station to tell the guy about it and he said you have to WALK INTO THE GAS STATION to get charged the cash price using a debit card. Then I said that doesn't make any sense because at every other gas station I've ever been to I've been charged the cash price at the pump using my debit card. He claimed that some gas stations have different systems and that's how the Shell pricing system works.
I ended up telling him that Shell is a scamming company full of con artists that lie about their prices. Probably to get my butt out of the store, he "agreed" with me by saying it's not right but it's how the system works. Since I was a bit of a ways from home, I wasn't going to argue with the idiot all night long and said whatever clearly you "can't" help me get a refund for this injustice. Have a good night.
Think I was being a b!*$h or crazy or whatever. I don't care about paying a few cents more for my gas, I care about people being misleaded about the prices that are on the price boards for gas stations. Personally I think I should've said stuff about how we at least know BP did some things wrong and are paying for it and that I hope one day Shell gets sued for their scamming methods of making more money and getting more customers.

I went in your shell gas station in Calgary on center street... The person on till tall Indian man started laughing at me... I asked why are u laughing at me? he said you have soap on your ear... I said to him its medication for my ear....He continued laughing at me... I never felt so humiliated like that.. That is so so rude... No class..... I will never ever go to shell again... Poor poor service...If i could give u less then one star i would.....

Donald Walters
from Riverside, CA
Mostamand Shell at 6100 Clay St Riverside, Ca 92509 is gouging Ralphs fuel rewards customers. They are charging us $.10 a gallon for using Ralps rewards points. I paid cash for the gas not a credit card. That ends up costing me $3.00-$3.50 in lost savings every 2 weeks! Love Ralphs Rewards. Don't like Shell Gas...
Donald Walters

Cynthia Gilmore
from Machesney Park, IL
I had purchased gas on 9-5-18 at 315 N Madison St. Woodstock IL. My car is now at the ford dealer ship today for having the check engine light come on. Finding out from other friends that have been at this same station and their cars are in shops for having water in the gas that was purchased at this station. You need to get some out there and have this problem fixed.
I would like to also find out how to submit and claims to be paid by Shell if I have to pay for this on my brand new vehicle i had just purchased 2 months ago.

Jaime
from Clarksville, AR
I have requested the store manager call me twice and no response I had a complaint about a employee and here to find out the employee is dating the store manager and the employee I left the complaint with got into trouble

Paul Kho
from Calgary, AB
At approximately 2:30 PM on August 30, 2018 I filled up my car at a Shell gas station on the corner of Center Street and 64th Avenue North in Calgary, Alberta. I used a Shell prepaid $50 gas card for the purchase. I used the full amount of the card. After I completed the fill up, I saw the difference and went inside to get the refund of the difference which worked out to be $15. The clerk was extremely rude. He practically stated he will rob me of the refund by tossing the gas card into the garbage. He would keep the difference at the end of the day for himself. He refused to give me the refund. Instead he gave the gas card back to me. The card is no longer valid since it is contaminated with refuge. I want this clerk punished for the way he treated me and you issue the difference to me.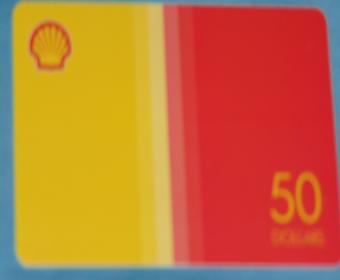 Elizabeth Ashline
from Avondale, AZ
An employee that works at the shell on 67th ave and Bethany in Glendale, AZ named Bethany has lost the gas station lots of service by yelling at customers to get out if she doesn't like them. My daughter went into the store twice and was cussed at to leave to because she didn't like her in which SEVERAL customers that were in the store also left at the same time because of her being rude. I have also seen her cuss out a little child probably around 8 years old amd when a customer told her she needed to calm down she cussed her out amd denied her service. If this employee is not fired I will begin a strike with MANY people outside of this store to help people go else where.

Martha Reyes
from Oxnard, CA
My husband and I went to the shell gas station on 100 N. Valencia Blvd Woodlake, CA 93286. My husband took the nasal form the pump and right away the gas came out and squirted on my car, myself and my husband the clicker was still on, my husband went to go tell the owner what had happened and all he could say was sorry and said "this was the first time this ever happened". Bad customer service my husband ask if he could get some gas because a lot of it squirted all he gave us was $2.00 and the pump did it again so my husband went to get the owner again to show him and he was in shocked he tired to take the nasal from my husband but my husband said no look at the nasal the clicker is still on. I don't think it was fair that all he gave us was $2.00 of gas.

jp soriano
from Los Angeles, CA
poor customer service employee just on his phone the whole time

Marvie A. Thomas
from Jackson, MS
My complaint is about being over charge on my credit card. I stopped at Shell Service Station on High Street, Jackson, MS for $10.00 of gas. I inserted my American Express credit cards at the pimp and we're given a message to see the cashier inside the store. I entered the store and paid $10.00 on my credit card. I then went back to the pump . I only pump $10.00 because the pump were set. Shortly after I received an email from my credit card company showing $95.00 purchase. I have contacted my credit card company and requested that no payment be made. I am very upset because your employee have charge my card $85.00 more than I purchased. This is ridiculous and unacceptable. This young lady is not representing your company well and I will not be purchasing anything else from a Shell Service Station. I would appreciate if someone contact me for further discussion on this manner. I can be reached at 601 291 5330.

Gary Betcher
from Palos Hills, IL
HI, I filed a complaint last week about with shell customer service and the ILL, LOTERY FRAUD DEPT, FILE #103107119 about the store located at 8702 w,88th ave Hickory hills il 60457.please review those complaints, this is now a very serious problem, I just left that gas station after asking a different clerk if the owner was here and can i talk to him, I was then screamed at by the attendant ,and talked to not in the wright level. screamed at, two other customers where there as a witness. I am going to the police dept, and file a complaint for the first and know the 2nd problem , then im going to the city to file a complaint, then im going to my attorneys office, I have been a customer there for over 30 years, I own
12 pluse cars and trucks. I have never been treated in these manners as this at any gas station EVER......... GARY BETCHER

R. Koreshi
from New Castle, DE
Why is it that a "gas" station sells
BOngs? Meaning water pipes for marijuana !!!! Seriously!! And the Indian attendant was hiding more in the backroom due to an inspection I assume .

kenneth johnson
from Suffolk, VA
I am extremely upset with the way I was spoken to by the cashier today over something so simple. And she knew she was rude and didn't even try to do anything to correct it. When I told her she needs to learn how to talk to people she said she wasn't speaking in a disrespectful way. Well if the way she was speaking to me was good customer service way did the lady behind who I didn't even know say wow she's being real disrespectful to you. So if not only I felt it and others around me felt she knew it and just didn't care. It was over the price of a soda I thought it was a dollar and it was two dollars simple mistake right. This lady in a nasty manner says what makes you think we would sale a 64 ounce soda for a dollar? Can you buy a 64 ounce soda from anywhere else for a dollar? I was astonished by her rudeness and told her she needs to learn how to talk to people. And she can have her soda and she basically told me to leave her store. She has put a bad taste in my mouth for the shell company now. If this is the character of employee you hire I will take my money elsewhere!! And just to give you a little feedback on the lady she was a Indian lady with long hair around 5'1. She needs to be reprimanded for her total disrespect of a patron spending money. The location of this shell is 4720 Taylor Road, Chesapeake Virginia 23321..

Jonathan
from Waycross, GA
Well I stopped by one of the shell stores 5445 Asheville highway in Hendersonville NC and I was a customer until now assistant manager and a few employees are very rude and the assistant Manager being even ruded to customers and employees and even has a few that does drugs while working on the clock worst truck stop ever and employees and the bathrooms never look clean and the showers are nasty. The whole time I was in the store all most every customer had bad service cause of the rudeness that the assignment manager and the male in employees gave them all honesty that shell need more drug test done and some of the employees fired or shut down. I'll never go back to that store at all or any other shell stores until y'all make a lot of changes to y'all employees and the way they run y'all store I'm better off using Pilots Travel Centers they run some of the best truck stops ever unlike the shell store y'all run on Asheville highway Hendersonville NC bad place to stay and shop for your on the road snacks and drink and also found out that it's against company policy for family or a couple to work together and that store has almost all family members working there at this shell. Well I run a few trucks thought that part of town and I'll just take my business elsewhere and yet everyone in town that this shell not recommended that it's a bad place to shop with even the 3rd shift employee does drugs on clock poor shaft if there on drugs so have a good day cause we all know nothing will be done at this store and it's a wast of time even filling this form out

Tenisha Smith
from Pittsburg, CA
At a particular station in Bay Point,CA on Bailey Road. I feel like they are discriminatory towards people of color who use credit cards. Once a cashier Ellen told me in order to use my credit card she needed to write down my driver license number. The next incident it was late and I needed gas to get to work. The cashier name Christopher refused to run my card and suggested thier machine was not working. I dont think he try it at all because the credit card company said my card was fine. And saw no attempted charges on my card.The corporate office should know about this and hopefully they care. The customer service sucks and they should realize all people are not out here running scams. Just think someone should know what goes on at this location.

Jenna Daniger
from Atlanta, GA
I have been a customer at Shell gas station at 3818 Sutherland avenue Knoxville TN 37919 for ten years off and on. Angel and Leslie are two of the employees that have been so rude to customers and they curse in the store about customers and how trashy people look. It's such a shame how rude they are to people. I was showing my ID card to purchase cigarettes and I was given dirty looks while trying to get it out of my wallet. I will never shop here again and plan on boycotting and spreading this information about their rude behavior and horrible customer service. I have already convinced people that I know with their bad experiences with this store to stop coming altogether and using pilot instead.
I would really like to be a customer at this store but I was informed I wasn't allowed back in the store after I politely asked Angel why they were being so rude to customers and I was yelled at by Leslie and told to get out. I am going to do everything in my Power to get people to boycott this store I would really like the rudeness to stop is that too much to ask? Especially me being a faithful customer for ten years. Leslie has been the rudest of all I have also witnessed her buying drugs in the parking lot and would testify to it. Sometimes she has been so stoned she could barely talk.

I stumbled a person claiming that he work for Royal Dutch Shell on Facebook when I was reading a article about racism against Asian American. This person made a very gross comment and I quote, "Although they look like alien from a far plant...they have feelings too". I didn't know that a Shell engineer, which Shell are very meticulous about when going through the hiring process can be this racist. I attached a screen shot of his comment and the reason being so grainy is because I really wanna capture the whole thing with little to no edit. I blacked out some of my personal information.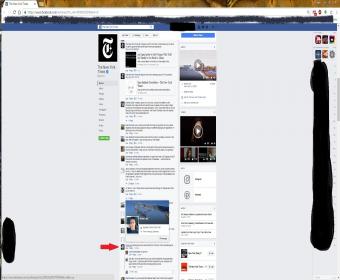 Jerry Ashburn
from Tucson, AZ
Was in media local shell sold gasoline that had water in it-i buy my gas there and now my car has symptoms of water in the gas-when i tried to discuss with the manager she was rude, defensive and dismissive. I now have to take my car to a mechanic because the car is missing and not running properly. The shell location is 3902 E Speedway, Tucson Arizona.

Alabi Adesina
from San Bernardino, CA
This letter is to notify you of about a problem I had with the management at one of your stations. May I emphasize this complaint is not about the amount but the principle of the transaction. I am dissatisfied with the service because of the price gouging at this time. I have patronized this station for more than three years and I have bought soda or gas or both. The prices I have normally paid for sodas, even for a 65oz refill has normally been between $1.10 and $1.30. Paying $2.15 in my opinion is ridiculous. Normally I would have replaced the product and left. But I was pressed for time and going to another store would be counterproductive.
I have already attempted to resolve this problem by asking to see the manager. She was unavailable but the owner of the station SUKDEN SINGH was available. He gave me his name but initially refused to give me the name of the manager. The owner's attitude was defensive, dismissed my complaints alluding to the small amount nature and basically directed me to other stores if I was not satisfied with the pricing. "You have to go now" he concluded. The manager, arriving on the scene confirmed the policy of the station with that pricing. Unfortunately, our deliberations became heated because the owner was so disrespectful. I am hereby requesting that you: Investigated price gouging practices. My issue with this store is probably the tip of the iceberg. Train the staff in better customer relations.

I stopped at the the Shell station on 4616 W. Fuqua St#110 and pumped gas with my Personal card Transaction below. I immediately once i realized that I was using my Personal card I stopped the pump at $10.00 and Reset pump to use my company card. I started pump and went in the store to make a quick purchase was in there for about 3 minutes when a man came and he asked "who's gray car is that" because it was spewing gas gallons and gallons. I immediately saw it was mine and I asked the attendant to stop the pump immediately. I ran out and saw that instead of the pump stopping at $ 32.00. I was filling up and it fills up with about 46.00 I had about 10 gallon in the tank. The bill was 53.00 and some change. I would like to get that reimbursed and and see about getting my car looked at because it started hesitating and not only that it smells like gas and I have a 3 year old that rides in the back.
Please help me with this matter I know I shouldn't of left the pump unattended but the pump should have also stopped. we both share fault. This will be good customer service and a fair solution to this matter will go a long way with the public and with me continuing to use shell gasoline as that is one of my favorites. Thank you and your kind attention to this matter is highly appreciated.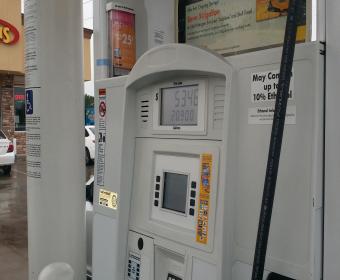 Richard J Fletcher
from London, ENG
Went to return an Amazon return to Binfield Road petrol station Bracknell on 4 occasions on 3 days and the parcel was only able to be taken on the fourth visit yet the web site was still saying you would take the parcels on each day. This is false advertising and has cost me time and money traveling.

Andrew Smith
from Toledo, OH
I am a loyal shell customer in Fremont Ohio. Tonight, when I went to the station to fill my car and gas cans, the associate working informed me that filling gas cans was no longer permitted at this location. This seems like a ridiculous and unfair restriction to place on customers. Moving forward, if this restriction remains in place, I will no longer choose Shell. I always fill gas cans when I visit (these are approved gas cans too, built specifically for holding gas, not just random containers); if this restriction remains in place I will go elsewhere. The Shell location where this occurred was located at: 801 W State St, Fremont, OH 43420. I was informed of this restriction at approximately 640pm (EST) on Sunday, March 13.

Bill Dryer
from Charlottesville, VA
Filled tank with regular at Shell Station at Exit 67 I-95 in Georgia. Automatic shutoff did not work, spilling approximately 1/2 gallon onto my car and the ground before I could manually shut off flow. Entered Station and informed cashier that there was a gas spill on #2 pump and what had happened to cause it. She uttered "uh-huh". There was no 'sorry that happened,' no 'I'll get someone to clean that up,' no 'I'll put up a sign to warn the next customer' or any type of polite response. She uttered only 'uh-huh' and 'what about it.' Anything nice would have sufficed for me! But she was rude.
So, I said, "Well, a 1/2 gallon would be about 90 cents. Since it was your equipment that failed, could you reimburse me?' She said I could call Shell Or wait until the manager came in. And in a very terse manner. No hint of politeness at all. I left, as I was traveling through and did not wish to wait around. I know this is a tiny amount, and I would not have asked for reimbursement if I had been received with a modicum of respect and decency. There is also a safety issue with the gasoline not being diluted and washed away before the next customer drives up. She did not inform anyone of the spill. The next customer then likely also spilled gas because of the same problem, and there will be more gas on the concrete. This is not safe! I know how flammable gasoline is!
I will not go back to this station. This is why I usually stop at Love's, as I have never been treated rudely at any of their stations! This was a major truck stop, why was there no management around to resolve an issue such as this? And how did this woman ever get this job dealing with customers?!

Jerry Wiggs
from Fort Myers, FL
I am an RV owner, and I spend my winters in Sebring Florida every year. I use shell products most of the time when available. I use Circle K Shell in Sebring Fl. because it is close to my storage unit. The store number is 7515 located on US HWY 27. The station is very dirty. The drives are covered in grease and oil and you track in your RV, very bad for carpet. If this was not an easy access facility I would find another station. I do not normally complain but enough is enough. I think this should be addressed.

Scott Woodworth
from Kea'au, HI
Prejudice treatment at: Kea'au Shell Foodmart 16-573 Old Vocano Rd. Kea'au HI 96749. Was told by one of Shell's Workers (Crystal) @ approx. 10:43 A.M.2/14 that she was the BOSS. I was purchasing some items. 1 item I was using a coupon for discount. Crystal responded, "WHAT ARE YOU DOING TO ME"!!!? I advised that she could just scan the user friendly coupon. Crystal was chewing gum with mouth open and making a pooping noise with it.
I asked if she was having a bad day. She responded by saying "QUIT TELLING ME HOW TO DO MY JOB"!! Then I requested to talk to her supervisor due to her very unprofessional attitude. She again, with Chewing gum out loud and said, "I AM THE BOSS". I had swiped my credit card early and was appalled when Crystal replied, "JUST FINISH THE TRANSACTION"!!! (Accepting charges on credit card Machine) ordering me. I feel her treatment to me was because she may of thought I was a tourist (WHITE). I live locally in Kea'au.
Crystal's behavior is very unacceptable and I will be calling the Shell corporate complaint line on 2/15/2016. Unless I hear that she will be addressed on theses concerns, I will take further action.

rebecca brown
from Pleasant Hill, CA
Shell on Pacheco Blvd at 10:00. We waited twenty minutes for the attendant to attend but they never showed, I wish they did I would have named them by name here. But I guess that's why no one was at Shell, instead they were all across the street at Chevron. I have personally decided to never go to Shell again, might I suggest better service before others do the same.

Jauquin Holmes
from St Louis, MO
I was at the Shell station on Cypress and St. Charles Rock Road in St. Ann MO. I was denied service after being made to wait 5 minutes for the attendant to tell me that the store was closed and to come back at 3:30. There were not signs to denote the store being closed only the lettering stating that the store was "Open 24 hours. This attendant was very rude and not responsive in his duty after signaling for me to wait then take his time and then turn me away is not how i expect a Shell Station attendant to conduct there service to customers. I will not be visiting that store anymore and will HIGHLY ENCOURAGE others not to patronize this store as well until the standard of service is more consistent to all individuals.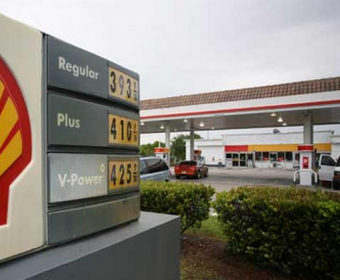 Debbie Sabourin
from Cottonwood, AZ
Stopped at the Shell station in Vega, Texas and was not happy. First thing, they would not accept the Shell reward card, stated not set up for it. That is the reason why we stopped. Second, not friendly and could not understand due to their nationality. Last, could not get a receipt out, so had to go back in and it seemed like an inconvenience to them to print out. This experience with this Shell Station was not good and we feel you should look into this. This station, we feel, gives Shell a bad name. This explains why there were no other customers and the station across was full. Thank you for your consideration and hoping you will look into.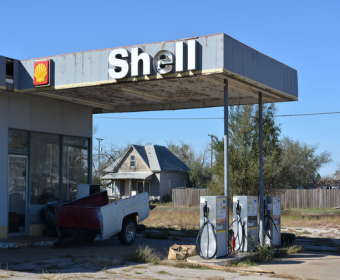 Barbara Pitt
from Newport News, VA
No stars - Hold was placed on my transaction for $5.00 on 10/15/2015 - hold was until 10/19 /15- the transaction cleared account 10/16/2015 and caused a $30.00 NSF Fee due to the hold on the 10/16/15. Location of Shell was 9082 Warwick Blvd, Newport News, VA. This is a complete joke for a gas station like this to operate without accountability. Have phoned and email corporate hotlines with no response.

Amanda Richards
from Dartford, ENG
I always receive a fantastic customer experience at your petrol station in London Road Stone Dartford Kent. The staff are always cheerful, helpful and pleasant. Today, I went to pay and witnessed the Franchisee, Femi, verbally chastising a member of staff in the most condescending manner I have ever heard; in front of customers. He was sneering at her and it made me feel terribly uncomfortable. The member of staff looked highly embarrassed and another member looked uncomfortable.
He left the shop floor for a moment and I asked for his name and who he was. The staff commented that he treats people like that the whole time. When he returned I suggested to him that I found his manner towards staff inappropriate in front of customers and perhaps a different approach, in private, may be better received.
This obviously angered Femi and he became confrontational with me and suggested how he treats his staff is none of my business. He was intimidating and rude. He did suggest I speak privately with him about the matter, but I wasn't prepared to put myself in a position of further intimidation. I reassured the staff that I would be complaining.

On May 5, 2015 at approx. 5:25 p.m. I drove my small J.D. Gator into the shell station in Lexington, Tx. on highway 77, as I live in this small town. My gator has a very small tank and holds about 2 gallons of gas. I had about a half tank showing in the little plastic window that shows the amount of gas left in tank. I pulled up to the pump and placed the nozzle into my tank, squeezed the handle and nothing came out. I pressed the help button I would say about 6 times but no one would turn on pumps, nor did they come out to assist me. I went inside and handed the girl a 5 dollar bill. I told her I'm not sure just how much gas it will take, so give me 2 dollars in gas and 3 dollars back in change.
Obviously she had put in 5 dollars in her system. I told her it would not hold 5 dollars in gas. Once again I said I want 2 dollars gas, and 3 dollars change back. She then turned to the other girl and asked her to clear the register, the other girl said, just give him 3 dollars back in change. She then gave me 3 dollars. I then said to her, now that wasn't so difficult was it?She blurted out "Well you don't have to be so rude about it". I looked at her in amazement and stated "Well you don't have to be so stupid about it either." I then went back out to the pump and went to pump the gas, and she did not clear the pump as it wouldn't pump gas. I waited for a couple minutes sort of shrugging my shoulders and pointing to the pump, and finally she turned on the pump and I got my 2 dollars in gas and left... fast forward to 12:15 a.m. on the 6 of may, our local police dept pulled into my drive and knocked on my door.
I was informed that these girls had filed a no trespass complaint against me and I also received a ticket for being abusive in my speaking to them. I have to now go to court and defend myself against this outrageous complaint and possibly pay a hefty fine. I have been a shell customer for over 45 years and have never been so mistreated in that time. I'm a senior citizen that is retired from the U.S. Postal Service and have never ever been in trouble. I want you to do something about this to clear up this matter before I have to go to court in about 10 days at which time they will set a bench trial or I may request a jury trial. This is so obscure, I can't believe this is happening. If you recall our President Obama made a statement about a police department acting stupidly. This is freedom of speech. I did not curse at them at all. Please make contact with the station and take care of this matter. The police told me they watched the video of this incident but there was no audio. Unfortunately.

Ralph Roberts
from Palm Harbor, FL
On 25 April 2015, I stopped for gas at the Shell station on the corner of Eastlake Road and Ridgemore Blvd. in Palm Harbor Florida 34685.
I buy my gas at this station once a week for two cars. I am fully familiar with how the pumps work in that I have used this station for some 10 years.
The Pump 5, I tried twice, and it would not pump. Then tried Pump 6 which also did not work and it was annoying. I went into the station and told the attendant what had happened and asked him to come outside and check the pump with me. He refused to do so and had no interest in trying to determine what was wrong with the pump. He asked me how much gas I wanted but that was not the purpose of my addressing him--it was the problem with the pump.
He showed a bad attitude toward a customer who spends some $1200 a year at this station and when I told him that I would not buy gas here in the future he advised that he did not care. I have respect for Shell Oil stations around the USA and you have an employee here who is offensive to a customer and atypical of Shell station employees.
I went to a nearby Mobile station and purchased gas with the same credit card with no problem at all--so it was not my card. I recommend that you reprimand this station for exhibiting a bad and uncooperative attitude toward a good customer.
I will not buy gas from this station until such time as I hear from you on what disposition you have taken with this station attendant who I do not know by name but who was on duty at 12-1PM the date I visited--be he a Shell employee or a franchise owner.

Barbara Commander
from Daytona Beach, FL
I purchased $25 of gas at the Circle K on 3/28/15 at 7:23pm as my fuel light was on. It only took $16.00 to fill which should have been around $35.00. I had to go back into the store and get $8 refund. When I contacted Circle K they said they were not at fault so they gave 5 free coffee cards. I have to pay $438.00 and pay for towing and get pay for rides for a week to get to work as I only have one car. The store just opened up the day before and they refuse to take responsibility for the high content of fuel and water in my gas tank.I would like some response from shell. My parents saw sewage waste trucks draining the tanks earlier in the week, maybe they didn't get all the water out of the tanks as they were left open for several days before gas was delivered. I went by there everyday on the way home. Please help I have the repair bills from Ishler's auto repair in Port Orange showing the raw fuel and water content I need help paying the $438.00 bill. phone 386-316-9959

Racheya
from Los Angeles, CA
4/12/2015 Marianne an employee of shell gas on bear valley/395. She was very rude and wouldn't put my money on gas pump 4 like I asked. She helped other customers that weren't black and assisted them and left my money on counter then refused to give corporate number for me to report her. I felt discriminated against and will not be returning to that Shell or any Shell gas station. Awful customer service and I felt as if I was being treated unfairly due to the color of my skin. Awful!

Annette Benedetto
from Hoboken, NJ
Took my 2011 Mercury Marquis in for car wash as I have been doing for the past two years. Service has always satisfactory and the cost reasonable. When I left the facility and was driving home I realized my driver side mirror was moving around. I pulled over to adjust it and was surprised to see that it was broken . I went back to the Shell car wash and informed the attendant what had happened. I asked him what do I do to get this repaired. He said he can't do anything about it and that MY insurance would take care of it. When I asked who was in charge he said he was, and told me he could nothing about damage. I asked for HIS superior and he said I would have to come in the following day to see him . He said I should file a police report which I found to be ridiculous. I have not returned and decided to contact you instead. I would appreciate rapid response.

Westbound on i40 at Morristown Arkansat and pulled off for gas where a Loves station was displaying $2.199 per gallon. Noticed a shell station right at the exit with a sign also showing $2.299. After pumping gas noticed on the receipt that I had been charged 2.299.i went in and asked the clerk why and was told the credit card price was .10 higher. Should have gone to Loves without the deceptive advertising. Shell

Kay Taylor
from Longview, TX
The cashier was very rude. The gas pumps were out of mid grade unleaded gas. I was talking to the cashier named Joey.She told me if I didnt like the service to leave and go to another station. She continued to talk crazy so I ignored her.

3890 Division St San Diego, CA 92113. I always come to this Shell Station weekly because it is the closest location to the Naval Base. I have never had an issue using my card at the pump when I bring my Expedition and/or Elantra. Today I took my 1986 Regal to fill up with gas. I was the only person at the pump; inserted my card as usual and received SEE ATTENDANT on the display. The attendant there was extremely unpleasant not to include he was profiling me. I then dove off to a Chevron Station down the street to fill my tank.

Peter Holt
from Peoria, AZ
It's Lent so I ordered a limited-time FISH SANDWICH. It came and was raw inside. I went back up to the counter and they tested it and I was right. The shift supervisor said he would make new ones(I ordered two). He did and I was not not pleased with the two new ones. Rather than make a big deal I threw them out and left telling my wife maybe they need to calibrate the fryers. The location was Catus road Surprise

Hugh smith
from Hamilton, SCT
I went into my local shell service station on Main Street newmains and put ten pounds of diesel fuel from pump 6 in my vehicle and when I started my car no fuel had registered on the gauge or fuel computer I had the same problem about 7 months ago with the same pump so I stopped using the service station and went to another and had no problems with it I then started using the shell again 2 months ago and the today the same thing no fuel registering on the gauge the garage proprietor says there's nothing they can do I'm a local taxi driver so spend a lot on fuel I'm really disillusioned with this and hence the complaint

I have a valid Kansas Drivers License, "Tom" would not take my valid license to give me a scratch off. He was being snappy and rude and smiling as he denies my service. He was rude and I will not be back to shell.

I am appalled at the treatment I have received from Shell Australia and it's 'Independent' 3rd party - Crawford and Co. My wife utilised your service station in Lyndhurst , Victoria ( on Monash Freeway ) only to receive contaminated fuel. After an alleged investigation I was told by Crawford & Co that yes the fuel was purchased there. I was told that there was no denial of my fuel sample ( taken by a diesel mechanic ) being tainted. I was , however , informed that it must have been tainted elsewhere. A mopre thinly veiled cop-out I have never witnessed before , and I am suitably un-impressed. As a multi-million dollar establishment , the fact that you pay Crawford & Co and them mis-represent them as an independent third party is beyond belief. My wife just wanted to buy fuel for my car, not to end up out of pocket app. $2000.00 AUD as a reult of choosing to stop at your service station. I would really appreciate this verdict being looked at in a significantly fairer light. Why would we want to wreck our car in order to get it fixed by you when there was nothing wrong with it in the first place , it just doesn't make sense.

On 8/2/13 at your shell station at 821 Wishkah, Aberdeen, Wa. 360532555, i was filling my car up with premium gas and when i was washing my windows on the drivers side, then the lady next to me told me she could hear gas overflowing, so i checked and it was my pump which overflowed for about 5-7 gallons. I always fill my tank up and set it on the auto pumping and i have never had a problem before. I get my gas Shell at Skokomish, Wa. i told the attendant, Jason Schoenmehl, what had happened and he ask the supervisor at the time and he said i had to call the company. Jason then came out and tried to wash the side of my car and get the gas off. Please advise, my number is 3604275000. thanks

I went to the Shell service station on Ellerslie Dr in Edmonton. I filled with Gas and got a premium car wash. What a joke my windows were clean so didn't notice how bad the outside was until I got out of my car at the hotel down the street. If this is how Shell treats their customers, I am happy to find another company to do business with. I would love to share the pictures I took so you can see the disgusting excuse for a car wash.

The big add sign at Shell gas station on Liberty and Park in Bowmanville said 116.6 but the gas pump said 118.3 they are ripping people off at their pumps and i'm seriously getting tired of being ripped off by all people and i do not feel sorry for them f-fers this all happened at 4:30 am sunday on October 28 2012, so please do something about it :-(
Why do gas stations like shell continually ripoff people with different prices in order to make a few bucks. All we are trying to do is fill up our cars and get through another day. This doesn't make sense to me at all.

I went to the shell service station at Kurri Kurri NSW this morning and on the end of a isle the store has 4 pack of mother cans on sale for $5.99 so I just picked up the one that I wanted and went to counter. The assistant told me that would be $13.99 and I said no its only $5.99 he said no that is the 250ml only when I walked bak to check he was right however on the end of the isle there was not one 4pack of mother 250ml they were all 500ml packs this is misleading and I am very disappointed in going to the shell again I normally fill my car with your petrol every week not any more I will find elsewhere to go.

I filled up my one of my renault traffic minibuses at Shell Lairds 117 new chester road Birkenhead, on 22/01/13 at 1648 hours on pump no 3, whilst looking at the pump price, I was suddenly covered in diesel down my right leg and all over my right running trainer,and into my sock.the reason for this was the fuel cutout on pump was not working. I went into the garage to report this incident,and was told oh sorry about that but,we have been waiting four days for that to be repaired,the cashier shut down that pump. I then asked to see the manager/franchisee but was told there was no one available at that time. I paid for my fuel went back and moved my vehicle, I then placed a warning cone in front of the pump,this apparently is on the cctv for that pump. I returned to the garage on 24.01.13 and was told by the manageress that boss had been informed, and could I put in writing the nature of my complaint, I then said I would like to see her boss with a veiw to replacing my track suit bottoms,and my training shoes. I returned to the garage on 25/03/13 with a typed letter and gave this to the manageress Gaynor. I have returned to the garage on numerous occasions over the last 9 weeks only to be told that the matter is in hand.I run two transport companies and would have thought that customer relations were important where complaints were concerned,however the owner /franchisee despite having my e.mail ,business address,fax number,and telephone numbers has failed to contact me for this incident to be expedited.I found the manageress to be courteous,and polite.

Today I pulled into a Shell gas station in Balch Springs Tx. As soon as I stepped out of my vehicle, I stepped onto a grease and gas covered ground. Now I have seen other gas stations that have a company come by and pressure wash the entire parking lot. This station looked as though it hadn't been pressure washed in years ! The ground as well as the pumps were covered in old gas and grease and much more. I will be filing a complaint with the City oof Balch Springs as well. I also took pictures that I wish I could include. These pics will be used in my other complaint !

I called at a shell petrol station on cove road in Fleet in Hampshire at 0445 on 31/03/13 to buy a coffee before i drove back to Durham,the garage was a 24 hr garage as i had enquired the night before to which the staff confirmed that it was indeed open 24 hrs.
I tried the door of the garage and it was locked so i knocked on the door to attract the attention of the gentleman who was supposedly meant to be working.He looked at me and grunted "what".
I asked if i could get a coffee to which the man replied"no".I explained that it was supposed to be a 24 hr garage to which the gentleman just shrugged his shoulders.If customers cant access the service 24hrs a day why advertise the business as a 24hr establishment?

Good day, I would like to discuss the management and their services that your customers are being given everyday at one of your new Shell Gas Stations also combined with Tim Horton's which is located on Highway 6 at grand rapids in Manitoba.
I have never had this experience in my life before, not only once but repeatedly. Just recently I was on my way to Winnipeg and I stopped there to get some gas. When I went inside I gave the cashier name (Brent) my air miles card along with the promo card deal. Minimum $20 gas and earn 10 air miles, i received that coupon in my mail which is valid until the end of may 2013.
As i handed him my card and the promotion card, he scanned my air miles and gave me both my air miles and the promotion card back. He did not give me the print out copy so i asked him and when i noticed he didn't punch in the promo code which is suppose to be "20" i asked him could you redo this and he said " No, i cant, no i cant, i told you i cant" i said ok relax im only asking you to punch in the code and scan my card its 10 air miles. He said "i don't know how, i cant" there was a huge line up behind me of other customers who witnessed this. At this point i asked him "if your not sure i can tell you how, i know" i have family friends that manage their own shell gas stations and i worked with them and im completely aware of the cashing system and POS. He then said "its only air miles don't worry about it" i said yes but its 10 of them, they don't come out like the water does from your tap, they are hard to earn. He then raised his voice and said pointing at the store doors "you see that door, take that way and out the store" i said im only asking for fairness. Then i said if your not trained, he said im not trained, i said if your not then why are you standing behind the cash and serving. He said "get out of here i don't need your attitude" i said it happens every time i come here then he said "why do you come here then"
I want shell Canada to know that those people are not providing the service they should be providing. Im educated and a business owner myself of multiple franchises. I did not need some uneducated person telling me to get out when he cant even spell the word attitude. I was humiliated in front of many people, i want some of that respect back if not all. This isn't the first time i went there, last time i went there, they had not a single product in their freezers and fridges. I stopped to get a bottle of water, they didn't have one bottle of water in that whole store. That store is the most inconvenient and unorganised store i have ever seen. Their service is horrible, their management clearly has no sense of running a business and they are all A to Z rude employees. Shall Canada is a very big company around the globe and your company has some reputation, i suggest you take care of things at that store because they are letting you people down, letting your business down. Their debit machines don't work, they don't have products available in the store, not to mention Tim Horton's, managed by the same owners, they are letting that part of the business down as well. I need to speak to their RGM/Owner and im demanding a proper apology by this cashier in the presence of his manager.
Im looking forward to hear from Shell Canada. Will find the alternative solution if not contacted.
Thank you
Have feedback for Shell Gas?
Thanks for your feedback!
Sorry. Please try again later!