Jeep
Jeep Complaints Continued... (Page 2)
87+ reviews added so far. Upset? Call Jeep corporate: 248-576-5741
Kendra Harrington
from Kalamazoo, MI
My parents and I decided to lease a Jeep from Holland Michigan not one jeeps but two jeeps from Holland Michigan. The service people were nothing but terrible to me making me wait at least 10 minutes before taking my jeep. They always act busy my opinion is you should help the customer. Every time, they told me they had no loaner cars, and couldn't take me home keep in mind I work third shift but when I went inside one of the service people got me a ride. They have made smirks at me, and ever show favoritism to skinny people even giving them coffee.
I never got offered anything. They have messed up my jeep so much that I know drive to kalamazoo Michigan to get my oil changes Hayes jeep is wonderful takes you in right away, and makes you feel welcoming. I even went out to Crown motors and said they would send us a free oil change and me some free coffee never heard from them. You got two jeep sales I will be getting my next jeep in Kalamazoo Michigan just figured you should know how they treat people.
2015 Jeep Cherokee Latitude 4x4 with tow package, 3.2L engine, cold weather group. No mopar part for brake controller or tow mirrors. Only available for Dodge trucks. Jeep told me if I tow 3,500 pounds my warranty may be voided; if I installed brake controller that too could void warranty if issue could be traced back. Why does jeep.com say I can tow 4,500 pounds and no one supports this? Ohio law says anything over 2,000 pounds needs the brake controller.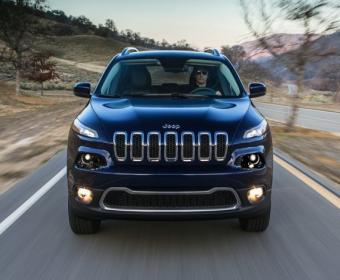 Diana flores
from San Jose, CA
I took 2010 Jeep Compass to Normandin Chrysler on 8/12/2016 for sensor problems and, and anti lock button turning on. I get a call from service advisor that when I purchased jeep 2011 jeep had wrong battery that caused sensors problems. My warranty ends 2/2017 but doesn't include battery warranty. I feel dealership should reimbursement me 283.00. Because I have been driving with 84 battery instead 86 battery. Should I write a letter to dealership or should I just forget it?
Tina Gilley
from Freeport, ME
I bought my jeep (used). I loved it at first now it every other month in the garage. First I noticed the tires were wearing funny so when I looked the inside was all belt. So I got new tires, Then went back cause the lower control arm broke this has broke few times now. Needless to say I have been getting new parts for this jeep for a few years now. I dont think that is right. I even went to get new tires again they gave me my money back cause it hasnt been a year yet.
Something is wrong with this 2007 jeep compass and I would hope that someone would do something about it. I have gone a few times and spent 500 bucks at napa or advanced auto for the front end parts. They I take it to go get a front end aliment cause that was way off they would not do it cause something in the front end was broke yet again. So back to the garage I go to get this fixed then its great for a month then I notice that its riding to one side.
I dont know what I have to do for this Jeep but I am all done with it. I really should have never bought it if I knew this was going to happen I would not have bought it. I did look at the reviews online wow 2007 jeep didnt know how to make the compass right. I think you should recall all the 2007 jeep compass and fix them right or buy them back and get rid of them. I would hope to think that someone would get back to me on this issue.
Mark O'Brien
from Yonkers, NY
In 2012 I paid approx $44,000 on a 2011 jeep. Sometime back the metal on the wheels began to corrode, when I called jeep I was told that my warranty was 36,000 miles or 3 years when in fact it was 5 years 100,000 miles which they admitted when I corrected them. They said this car had multiple owners? I am the second owner and the warranty was transferable so I'm not sure what was meant by that. I have been told now to check with my Jeep dealer to make sure that the corrosion was not caused by salt? So, driving an SUV in the snow voids the warranty? My dealer told me today that the wheels are not covered as my warranty is now changed back to 3 year 36,000 miles. When you pay this much for a vehicle you should not have to replace the wheels every for years due to a manufacturing defect.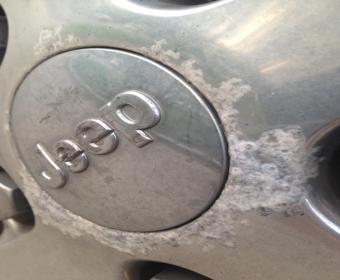 William Briggs
from Amarillo, TX
On 2/15/16 Texas Dodge in Amarillo, TX started repair (jeep has lifetime power train warranty) on my 2008 Jeep Patriot (1J8FF28W78D663754). Approximately one month later on 3/14/16, I got the vehicle back. They had replaced the transmission, clutch, and throw out bearing. On 3/18/16 ,while starting to drive the vehicle to Colorado, the vehicle began to slip out of gear into neutral (shifter on it's own popped into neutral). On 3/21/16 I took the vehicle back to Texas Dodge. On 3/28/16, after driving the vehicle several times, Clint - the Service Mgr., and Kyle - the repair technician, told me there definitely was a problem, but they could not fix it (Kyle said he did not have the expertise or the proper tools).
Clint then told me to take my vehicle to All Star Dodge (other dealer in Amarillo), which I did. I talked to Service Mgr. Robert there and he told me he could repair it, but could not do so without authorization for payment. On 4/5/16 I called your Complaint Department and was assigned Case # 29042560. On 4/11/16 I finally got a case manager (Itzel), who immediately sent an e-mail to internal affairs asking for authorization for me to take my car to All Star Dodge for repairs. She called me most recently yesterday (4/20/16) with the same response as always - - she can't do a thing until she hears back from internal affairs. I took my vehicle in for repairs on February 15th, it was repaired incorrectly and the people who did the work say they can't fix it, the other dealer in Amarillo can fix it, and internal affairs has so far not responded to a request for authorization for the needed repair. That's pretty much the story. My vehicle has now been out of service for over two months. I need help/action. I need this car repaired by early May so I can drive it to San Antonio.
Gary DeLong
from Portage, MI
We purchased a 2014 Jeep Grand Cherokee Overland model in 2014 and was sold to us by Vicksburg (MI) dealer. September 2014 the jeep was in a body shop to repair some scratches and the shop showed us where the rear driver side window (in the cargo area) was not seated on to the frame tightly and there is a gap between the frame and the window. The dealer has been delaying repairs to this since we reported it in October 2015. We just want it fixed. We have the new car warranty and we purchased the Chrysler extended new car warranty for life. I'm ready to file a complaint with Jeep corporate if this is not fixed soon.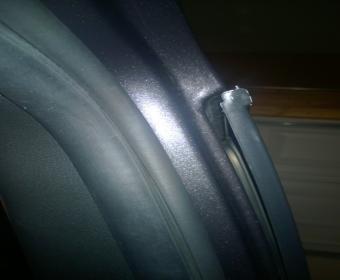 mathew gregory
from Los Angeles, CA
I purchased this 2014 jeep compass from Hollywood Toyota about 6 weeks ago. I started smelling a slight burning smell about two weeks ago and it got a lot stronger this week. I haven't been driving very much. So I just ignored it. On Thanksgiving I drove a few miles on the freeway to dinner, and parked in a garage and smelled a strong burning smell when I parked but thought it was another car in this big garage. when I left and drove home but smelled something again. I brought the jeep to the Toyota dealer today. They opened the hood and found that the duct part came detached and was melting in the space under my front windshield under the hood.
I had to go to the jeep dealer in Glendale to buy another duct, I paid 112 dollars for this part. Both the Jeep dealer and Toyota said the car could have caught on fire, and the Toyota dealer installed the part and added 2 extra drilled in screws to make sure that it holds in place. The plastic screws that came with this part were not very strong and could get loose over time. I would like to be compensated for this problem and the stress it caused me knowing the car could have caught on fire. I have the melted part.
D. Dorsey
from Pikesville, MD
On June 16, 2015 I took my 2008 Jeep Liberty to the Antwerpen Jeep dealership on Baltimore National Pike to have my Ac/heat serviced, I told the receptionist the heat wasn't hot and the Ac wasn't cold. Later that morning I got a call from the receptionist asking me was there anything else on the Jeep that I might want to get serviced, I told her after the Ac/heat problem has been fixed to give the Jeep a multi-point inspection and advise me of what I 'll possibly need. I received a call that evening stating the Jeep was finished, I ended up paying $2110.21 for a new water pump, six spark plugs, a coolant dye to let me know if there were any leaks and a refrigerant charge to my Ac. I got off my night job and picked the Jeep up at the Jeep dealership and drove home.
On the way home as I drove on I695 I tried testing the climate control only to feel that it still seemed as if it wasn't working properly, I'm not a mechanic so I wasn't too sure. As I drove early that morning to my day job I tried testing it again but still wasn't sure, I work two jobs and I have to take the day off of work to have my Jeep serviced, and I could not take the Jeep back to the dealer at the time. I brought the Jeep back to them as was told that they just noticed the heater core is clogged and it will cost another $1800.00 fix it again. I work two jobs, pay my bills and cant afford to be taken advantage of. Even though I'm a women i still shouldn't feel intimidated going into any auto establishment because of lack of knowledge, I've talked to the service manager "Ben Washington" and explained to him that I've bought my last two Jeeps from that dealership and haven't had a problem until now. I was told again it will cost $1800.00 to fix it again.
I certainly would not have paid a penny more than I had if I had known the work was not performed properly. The only thing else I can think of is to contact the Better Business Bureau I don't know, please help if you can.
I bought a 2012 Jeep grand Cherokee from tupelo auto sales who was an authorized jeep dealer in Tupelo ms. When I purchased the car I was told that it still had power train warranty as well as basic warranty until May 15 2015 or 36,000 mi. The car had 22000 miles at time of purchase and now has 30000 miles which should make it still eligible for warranty. I paid 23.500 for the car. I went to go have 4 recalls fixed yesterday in the car at the same dealership I bought the car from... While i was there I looked at the 2015 models of the grand Cherokee limited's. I decided I wanted to trade up as I only owed 18.000 on my current jeep.
We began the paperwork process with a car fax on my current car and the dealership learned the current car was listed as a manufacturer buy back/ lemon... I was never made aware of this at the time of purchase. I also found out that the warranty on the car was void due to this. I am now seeking legal counseling concerning this matter. I cannot believe this car should have ever been sold to me without revealing it's status as a buy back lemon. Can you please respond or give any information as this matter. I cannot believe such practices could be legal. Further I cannot believe that Jeep would allow it's company to be represented in such a manner.
Terry Fleeman
from Lakeland, FL
I bought a 2014 Jeep Latitude in February 2014. Within this year we notice that it jerked when changing gears. This is an automatic transmission. We got a recall notice and took it back to Winter Haven Dodge Jeep where we purchased the SUV. They made some adjustments and now sometimes while we are driving the car will stop and we get lights on the console that tells us to put this vehicle in park and engine lights and other lights light up the console. We took this back to the dealer and they worked on this again.
But it is happening again. We took it in this morning and was told we do not have an appointment so drive the car anyway. We drive the interstate everyday and if this happens going 70mph it could cause a very bad accident. This concerns us very much. We asked to speak with a manager and/or owner and was told there isn't one for us to talk to. We have a picture with our phone that shows exactly what the console looks like when this happens. I don't know what you can do but something really needs to be done. This is a safety hazard to whoever is driving this vehicle.
My vehicle has 110000 kms and I have replaced two of the major suspension components. I do not drive this vehicle off road which is why I am not happy with the performance. When the link failed the tires worn severely on the inside of the tread. After I replaced the link I purchased a new set of tires costing me $1300.00. For the first month I diligently checked the wear pattern with my tread depth guage. There was no visible abnormalities showing. I was approached in the drive through lane by someone who informed me my tires where sitting at what he thought was an odd angle. When I arrived home I investigated and found the same inside tread wear pattern as before suspension changes where made. This time I found two more components that are out of spec and showing major wear. Over the last 25 years I have been a faithful Plymouth, Dodge and Chrysler owner. My biggest disappointments to date were the dynasty and minivan. To me this much wear on a vehicle that you clain to have that legendary rugged jeep off road capabilities is nothing but a sham and I expect some kind of satisfaction with this issue. I am an everyday worker who cannot afford this kind of repair on a vehicle that is built to take on more than the usage I give it according to your advertising. Make no mistake I am disappointed to the max and beyond. I am requesting your help with this matter hoping you will see the logic in my request. I am looking forward to your reply in resolving this matter.
Just paid $250.00 on 2-13-13 for labor on my 2008 Jeep Grand Cherokee for sunroof drains were clogged and sun roof glass out of adjustment. I would like to be reinsurst for the labor on this matter, since I only have 49,000 miles this should not have happend. I think my jeep had this problem when I purchased it new. The water was draing in my car on a heavy rain day..
The water was leaking all down my front windshiled, down my dashboard and on the rugs and seats. My interier was soaking wet. The dealer fix the problem. On 2-15-13 I went to use my cd player and found it was not working, I am sure the water got into my cd also.. I would like Jeep to pay for my CD to be repaired. In the past I have paid for Labor on many weard breakdowns and I never complained about it, but now with the CD it will cost me for repair and labor that I do not have since it was not the fault of me.
This is my second Jeep. My 2001 Laredo experienced locking or freezing of the suv. Very scary-driving down the interstate when your SUV freezes and you have no power or control, no power steering and you have to pray and glide to the side of the inner side of the HWY. This happened to me 5 times. I traded it, and bought a 2006 Laredo and thought my problems would be gone. Just the start. With 60,000 miles on it I have the transmission light going off and the system goes into a slipping out of gear or a revving.
I have to shake the gear knob to get it "out" of the malfunctioning mode! I have read a lot similar problems! Besides this not so scary problems, are the following; the seat belt light is on with the @!#$% chime on, the air bag light is on, the check gas cap is on, and my low tire light is on. Believe me, my husband has checked all four tires with the gauge, filled them properly and there is nothing wrong with the tires! I will never ever buy or suggest a jeep to anyone! I hate chrysler and believe me they are aware of these problems.
Today I am on my way to shop to see what they can or can't do to the jeep. Last time when I had the trany light problem the shop said well it isn't on now! Well that is murphy's law! It was on all the way down 44 miles to service shop but then when the crap JEEP is being looked at, the light isn't on. This is a nightmare!!!!! I said to them they are keeping this jeep, pronounced HEEP in our family, until they figure out what is wrong.
In September I bought a used 2012 Jeep Wrangler Unlimited Sahara from Johnson Dodge, Chrysler, Jeep in Meridian Mississippi. When I bought the Jeep I specifically checked to make sure it had hands free phone service and, sure enough, the radio had the hands free icon. Since you have to sync your phone to the vehicle in order to check the service, it is not feasible to check it when you are in the process of buying the vehicle.
You can imagine my displeasure when I found that Jeep installs radios with "dummy" buttons. There is no phone service on the radio in my Jeep. The sales lady never mentioned that when I was buying the vehicle.
I bought a Liberty when they first came out. I can guarantee you that I probably sent 20 people to your showrooms after I told them how good that vehicle was. I can also guarantee you that, after the catastrophy that happened to the Liberty after I brought it to the Jeep dealer in Decatur Alabama (240,000 perfect miles but I got a tune up at Decatur Jeep and 4 hours later the engine blew) , and after the basically false advertising that sold me on the Wrangler, I now tell people to stay away from Jeep. The vehicles are good but your dealerships suck.
Oh, on top of the other crap, the Jeep I bought in Meridian had pick proof locking wheel lugs on it and the dealer had no wrench to fit it. I had to make a special trip from my working home in New Orleans back to Meridian Mississippi twice before they could get the lugs off. Like I said. No more help from Gene.
On friday (8-30-13) my 2007 Jeep Liberty caught fire and was totally destroyed. Responding fire cheif stated it was a wiring malfunction. The jeep had 100,100 + miles on it and was in excellent condintion (running,interior and exterior). days before the fire the (factory installed) cd/stereo began to skip & stopped playing, the interior lights and hatch back malfunctioned and two days before the fire my low fuel (light) indicator came on and even though i added gas it would not go off. Have there been anyother issues the public has not been made aware of with this make/model? I major concers , other than the total loss of every thing inside is, i had just parked the jeep and was out of it less than 5 minutes! this could have been much worse , im certain. but now i am faed with the task of replacing my ride. missing work to do so and the never ending paper work to have the file claimed with my insurance provider. I am HIGHLY disappointed in the product and will likly NEVER purchace another jeep product!
This vehicle suffered a total transmission failure at slightly over 60,000 miles. It has a 6-speed Mercedes manual transmission, which you would assume would be an excellent transmission. No one will rebuild it due to the cost of parts and availability of tools. This vehicle is supposedly "trail rated" - think I want to take this piece of junk on back roads in the Colorado mountains? Whatever happened to the legendary Jeep that was bullet proof and ran forever? Chrysler Jeep corporate offices basically told me to go away, as the had no desire to help me.
Why is it that no one can directly contact the CEO of Jeep Chrysler? What is Sergio Marchione hiding from? I have invested $23,00 in a 2008 Jeep Cherokee Laredo that has on two ocassions refused to start and had to be towed back to the dealer, ABC Motors in Valley Stream New York. The diagnostic equipment used by the mechanic revealed nothing. I am now apprehensive about putting this dangerous car on the road. I purchased the car thinking that the 4 wheel drive would enable me to drive through snow drifts when I drive to Ohio six times annually.
Since I drive alone I need the security of a safe auto.
I have never owned a new vehicle before. I did research an I heard a lot of good things about Jeep an the people I talked to said they wouldn't own anything else. I made the decision to go with a brand new 2012 Jeep Liberty. The first few months everything was great it rides nice, did well in the snow, it uses some gas not a big deal.
The check engine light came on less then 7,000 I believe an a coil had to be replaced.
Recently the air bag light came on when I brought it in they said it was a airbag censor an they had to order it an bring it back in. Before I could bring it back in the 2wd, 4wd, 4low, and said ESCOFF all came on at once. So when in I took it in to get the airbag censor fixed they told me the 4X4 transfer case is bad on it. They had to order the part an I needed to bring it back. I took it in today an they said that something in the case was damaged an they had to order the part an bring it back again.
I bought a brand new car so I wouldn't have any issues an it would be dependable. I recently had a passing in my family an had to go to Oregon an the Jeep went through a additional tank of gas each way at one point I was getting 160 for a tank of gas where I usually get about 250. I am very disappointed in the jeep brand just over a year an so many issues already. I am scared to know what will happen down the road, unfortunately I am upside down on my loan or I would go trade it in on something else. The only good thing is that everything has been under warranty but that doesn't cover my time, time without my vehicle, an extra 200 dollars in gas I had to spend because of it having issues. Very disappointed
i bought a 2013 jeep wrangler unlimited sport in 03/04/2013 i drove it only 3500 km and when i use it off-road in 29/04/2013 for the first time
with normal and easy off-road i got a clutch smile and smoke,i brought bake to the agent (Dhofar Automotive ) in Muscat-Sultanate of Oman the told me it is not under warranty and it is not with my car only so many customers are facing the same problem and as the came out the reason is WE DON'T KNOW HOW TO DRIVE!!!!!!!!!!!!!!!!!!!!!!!!!!
Is that fair??????????
My mechanic informed me that the catalytic converter needed replacement and since it was still under warranty thru Jeep/Chrysler it would be in my best interest to have Chrysler evaluate the codes that indicated to him it needed replacement. I made an appointment for November 7, 2012, which I kept, arriving at 8:00 a.m. I was informed that the engine had to run for a few hours then tested on the computer, simulating actual driving, then it had to cool off and again be tested on the computer. First, there was a misunderstanding with the codes that my mechanic did not clear from the car's memory/computer just so that the Chrysler mechanical could view the codes. Jeep/Chrysler's mechanic reported to me that because the spark plugs presently in my truck were not manufactured by Chrysler, I would have to replace them with spark plugs suggested by Chrysler. I refused this service because my mechanic had just put the spark plugs in 2 days earlier, as well as replaced the radiator; and the water pump. After I informed your mechnic that the my mechanic had not cleared the Jeep's memory/computer so that he could see exactly what the codes were, as they were all related to the catalytic converter. This process took a total of 8 hours. Your service representative stated he would call when the converter was expected to arrive. I did not receive a call from him, so I proceed to call on two separate occassions and was given two different dates of it's arrival first I was told December 7th; then December 24th. I called again on December 8th to see if it had arrived, and was informed it was on back order and would not arrive until January 8th. I did manage to speak to your representative that waited on me at my initial appointment. I feel it was first his responsibility to give me an expected arrival date while I was there for the intial appointment, if this was not something he could do, he certainly should have called me once finding out the exact date of the catalytic converters arrival. I am honestly dissatisfied with the incompentent customer service I have received. This is the second time, at least the first incident I was offered and received a courtesy oil change. The second time there was no apology. Chrysler is allowing their lack of true customer service to tarnish the American image of their company.
I was driving home at 60-65mph from Baltimore with my cousin, fiancé and aunt when I hit a minor pothole. The entire steering wheel/front section starts to violently shake and I was unable to stop it until I stepped on the breaks and slowed the car down to almost 25 mph ON THE HIGHWAY and almost drove off to the side of the road. This happened 4 other times following that incident in a matter of 2 weeks' time. Finally I called the dealership where I purchased the car. They told me it was the steering dampener and that I would have to replace it. They also told me that I had to pay for the part, even though I had purchased an extended warranty from them. I was told that this was very common on Jeeps and although there have not been any reported deaths, I am positive this will one day lead to an accident and /or death. This is a very serious defect on Jeep's part and they need to address the issue before they kill someone. By the way, my car only has 37k miles on it. STILL Fairly new! This is unacceptable.
Another complaint against Jeep for a window regulator and yet another excuse contrary to all negative press and consumer complaints. Long story short: I called and requested for the call to be escalated which took approximately 15 minutes as I had not reached the parameters (Apparently a Manufactures fault is not deemed reaching the parameter) . Once the team leader and not supervisor or call center manager was reached he too explained that I had to pay for a diagnostics tes.t. Jeep the only company in the world that makes you pay twice for their cheap parts and labor. The last time I had to pay for a window regulator was April 2012!! Do you read the negative reports about Window Regulators? I think for me the most saddening issue in the conversation was that the rep constantly made remarks about not understanding me because of how converse and the constatnt interuption.
I can honestly say I have never ever been patronized in such way by an individual that supposedly represents a Global organization. I work in the DC Metro region and hold a professional & respectable position and have had the pleasure of conversing with peoples from all cultures from all of the world but never was treated to such disdain and bad manners as Jeep. I request this email be escalated to Customer Service Director or someone at the Corporate Office. I mention this because I don't have much faith in this issue going past a Team Leader because they are all too aware of how bad manners and poor training effects a consumer. If this letter fails to meet the proper necessary management level as stated above please be assured they will receive it through my own research. Am I expecting a rapid response? I am not even expecting a response. A very Irate and saddened customer.
I am the owner of a 2006 Jeep Grand Cherokee that has the plastic breaking around the door handle rendering them useless. I have looked on many Jeep forums and this problem seems to be happening on many vehicles yet there has been no recall. It is a safety hazard since you can be stuck inside the vehicle in the case of an emergency. This problem needs to be addressed since the damage is not caused by abuse. Jeep seems aware of the problem. I have been to three different dealers who all know about the issue. Something needs to be done about this problem.
On Friday, 8-30-13 my 2007 jeep liberty caight fire (after being parked less than 5 minutes), fire marshall stated it was a wiring malfunction. This (after i researched it) seems to be an issue with this model but yet there is no recall on it! I'm quite concerned that i was never informed of any such issues with the jeep and now i am stuck with the taskof the whole insurance issue! iIasure you i will never own another jeep again.
Jeanne P. Cox
from Hartsville, SC
I am rural mail carrier & I purchased a 2013 right-hand drive-door Jeep. This is my 3rd Jeep so I thought I would be very satisfied. I have not even had the Jeep a year & the transmission started slipping. I made an appointment for Dec. 2, 2014. They looked at the Jeep & decided it needed a valve body in the transmission. They ordered the part & after a week called me to bring Jeep back there Dec. 9, 2014. I waited at the dealership from 9:00 am to 5:00 pm. At that time they said they were finished & handed me the invoice (since it is under warranty), they almost forgot to tell that the Jeep still had the same problem after the replaced the valve body.
The service manager, David Carpenter, told me it would be ok to keep driving the Jeep on the mail route while we waited for some more parts to come in. He said they did not know what the problem was. This was Dec. 9, 2014. On Dec. 20, 2014 the Jeep had to be towed back to the dealership because the transmission stopped working completely. I could not change gears. This happened about 2:30 pm & I had to call someone to come get the mail from me & finish delivering it. Then I had to wait on the tow truck, get someone to pick me up & take me to Conway, a 45 min. drive from my hometown. The dealership offered to pay for a rental car for me to drive on the route until they had the Jeep repaired.
It rained all that week & I had a hard time keeping this Toyota Corrola from getting scratched up by the mailboxes. ON Jan. 5, 2015 at approx. 4:30 pm, I received a call from the dealership to come pick up my Jeep. They said they re-built the transmission & it was ready. I went to the dealership in the rental, & immediately went in to speak to the service manager at the dealership, David Carpenter, about the scratches on the rental. I told him I did not think my insurance should have to pay for that. The reason I bought the right-hand drive for the route was to be able to reach the mailboxes. Mr. Carpenter was very rude as he told me "I am not paying for that!!" I told him he had an attitude problem & he said "No! YOU have the attitude problem!" I then said no YOU DO, then he said NO, YOU do! And back & forth like children until he said if I said he had an attitude one more time he would not go outside & look at the rental. He went outside, saw that I had not washed it, & screamed at me, " You didn't EVEN wash it!!!" I went back inside to tell the front manager Bill, about how rude Mr. Carpenter was to me.
Bill proceeded to tell me that he has known Mr. Carpenter for 16 years & never heard him say anything rude to a customer. Bill may as well have just called me a liar. He didn't even apologize for my problems. I let him know that I had purchased 3 vehicles from them but I will NEVER again. So I left with my Jeep, back to Marion, S.C. where I live & work. I drove the Jeep ON THE ROUTE jAN.7, 2015. On Jan. 8, 2015 I drove a short distance on the route & then the transmission stopped working. I had to call someone to come pick up the mail & deliver it for me so I did not get paid for that day. Then the Jeep was towed back to Conway Chrysler Jeep. I had to find someone to give me a ride back to Conway to get another rental car because I Had to work the next day. The service dept. called me that day & said they were going to put a NEW transmission in the Jeep, Just have to wait for it to be shipped to them. This was Friday Jan. 8, 2015.
They called the following Mon. & Tues., leaving me voice mail that they were still waiting to receive the transmission. I have not had a phone call or heard anything from the dealership since then. , & all these TODAY is Jan. 22, 2015. I STILL don't have my Jeep back & all these problems started Dec.2 , 2014. That's about 7 weeks or so that has passed. I have lost 4 days of work, besides having to wait in their lobby for 8 hours. I have made 11 payments on this Jeep. This Jeep is my lively-hood. I have RA. This is one reason I wanted the right-hand drive. It keeps me from having to stretch so far to reach the mailboxes. My body hurts so bad from driving a left-hand drive on the route. This is the 3rd right-hand Jeep I have owned, AND the last. I feel like I have been treated badly in Conway, South Carolina 29528 & would NEVER have been talked to so rudely if I were a man. Thank goodness there are other corporations that make the right-hand drive vehicle.
We bought a 2006 Jeep Commander roughly 2 1/2 yrs ago. We have had transmission problems with it ever since and the check engine light has been on since a week after we bought it. Jeep called the V8 engine model but not the 6 cylinder model. If the bigger engine is going to have the issue, obviously the littler engine is too. It is now broken down and undriveable. We have a 3 year old and an 8 month old to worry about. When we bought it, the Jeep garage said the check engine light was nothing to worry about, and they couldn't find a transmission problem. This is by far the worst vehicle I have ever owned. We also have a 2001 Cherokee that also broke down earlier this month. The Jeep garage told us there was nothing to worry about with the transmission or the check engine light, now it's broken down and not moving. We have had 3 Wranglers, 2 Grand Cherokees, this Commander and the Cherokee. We are very disappointed in the Commander model, and the Jeep garage service. We are going to make a YouTube video of everything that went wrong with this Commander. There are websites dedicated to the problems with this model and they should have all been recalled, not just the V8.
I dropped off a 2006 Jeep Grand Cherokee at a Jeep Dealer located in Lebanon, PA on October 1, 2012. I had requested that the dealership repair a malfunctioning Trans. Over Temp light problem, fix the SmartBeams headlights that were not working, and do an oil change. I got the vehicle back on December 14, 2012, 11 weeks later, still not fixed but charged for parts not needed.
It took the dealership 3 weeks to repair the Over Temp light problem. That was partly because they damaged the transmission in the process. The transmission was removed from the vehicle, repaired, and replaced at no charge.
The SmartBeams repair started on Oct 20, 2012. The first issue was that the dealership did not have any qualified technicians who had worked on SmartBeams. They had 1 person who only worked on SmartBeams only once, several years ago. The second issue was that they did not have the correct tools or equipment to work on the SmartBeams. They had to order the tools.
The dealership had to depended on Chrysler Technical assistance and was told to "get a new SCM(steering Control Module) into the vehicle and test. Swap this SCM into another vehicle if available and test". This "test" was not performed,as there was not another vehicle available with SmartBeams, and a new SCM was ordered. The new SCM was installed and did absolutely nothing to remedy the problem. A good part was replaced using a "let's try this" approach. The material and labor charge for this module was $189.20 for 2.2 hrs labor, $694.00 for the module and $52.99 Tax; Total $936.19.
A second attempt was made by the dealership to repair the Smart Beams. Chrysler Tech. Assistance told dealership to replace the FCM (Front Control Module). The new FCM was installed and did absolutely nothing to remedy the problem. A good part was again replaced using a "let's try this" approach. The material and labor charge for this module was $172.00 for 2.0 hrs labor, $467.00 for the module and $38.34 Tax; Total $677.34.
The dealership could still not get the problem resolved and called in a technician from Chrysler/Jeep. The technician worked on the Smart Beam problem on Dec. 7, 2012 and was able to calibrate the system and declared the problem fixed.
I went to the dealership on December 14, 2011, 11 weeks after I dropped it off, to pick up my Jeep.
Although I disputed the charges for the materials and labor relating to the Smart Beam repair, I was not able to get my Jeep back from the dealership unless I paid the bill. I did not have any other alternative and essentially was being held hostage to the process. I paid the disputed $1,613.53.
I was without my vehicle for a period of eleven (11) weeks while the dealership made trial and error attempts at repairing it. They did provide a loaner vehicle for me to use, which additionally required service (squeaky brakes (Safety?), trunk that did not close, and a brake light that was not working). They damaged the transmission, which they repaired.
I tried using the Smart Beams and found them not working. This was reported back to the dealership on Tuesday, December 18, 2012. I asked what they wanted to do about it. I was told that they would get back to me. The dealership is calling in the Chrysler/Jeep technician again on Jan. 11, 2013 to again attempt to get the problem resolved.
The dealership did confirm that there would not be any additional charges for materials or labor involved with the repair of the SmartBeams. As such, I agreed to drop off my jeep for the repair.
The Technician arrived at the dealership on Jan. 11, 2013 worked on the Jeep. At 3:45 PM, not having heard anything from the dealership, I called and asked the status of my Jeep and stated that I wanted to pick it up. The service manager told me that the Jeep had not yet been fixed and that the technician felt that the rear view mirror (containing the camera and electronics for the SmartBeams required replacement. That had been submitted to Jeep for confirmation and that the dealership was waiting for a response. I picked up my Jeep and asked them to notify me on what and when they were going to take the next repair step.
The Jeep dealership replaced good parts and charged labor and materials for doing so, under the explanation that: "the parts are electrical and cannot be returned". I do not believe that statement absolves the dealership of responsibility and allows their mistakes to be passed on to the consumer. There was not even a consideration/offer on behalf of the dealership to admit they made a mistake and charge only their cost of the parts. They treated this action, done twice, as a normal transaction with no responsibility on their part.
All 4 doors handles on my Jeep Commander are falling apart. This is a major risk for my family incase they are trapped in an accident. The dealership wants $500 per door to fix, that is $2000 to fix all 4 doors. Can someone tell me if there is a better way? I can not believe they have not recalled this. I have read many complaints about this same issue.
We have been on hold regarding our Jeep Wrangler Tailgate breaking down and issue with spare tire installed by dealer at time of purchase. It has been over a month and it seem by the time our car issue is addressed and scheduled to be fixed the whole back tailgate door will need to be replaced. Very disappointed never thought a new car would have such troubles and would not be fixed in a timely manner to avoid such structural damage to a new car.
I have an exhaust leak in the pipe in front of the converters. Two converters mind you. They are fine. You cannot buy the pipe alone. It is one unit with two converters attached and it costs $1,300.00 dollars. Why? I can't even recoup any of my money by selling the two converters that are already there because there is a $100.00 core charge on each of the two new ones. (That I don't even need.)and my mechanic has to return them. I am livid. What a F'd up design by Jeep, and I understand other car manufactures as well have used this same setup.
I bought a used jeep cherokee larado in Sept. of 2010. It was loaded with a 4.7 v-8 motor. Well, the motor blew up and now I have nothing. I contacted many machanics and garages ect. I have learned a lot abouth this jeep. 1199-2000 motors were all junk! I am very disapointed as I paid 5,000. for this and it didn't last me 6 months. I also put over 4,000 worth of work in it. I am divorced and have no money to buy an engine and have someone do the work of me. It is hard to find a v-8 and they are so expensive. I feel that if you could help me in some way with this I would much appreciate it.
I just get a lot of comments that no one will help threw the company but, I wanted to try. I do not have the money to do much of anything with it now. and can only get like 200.00 for junk. that is awful it is a nice vehicle other than the motor. Is there anything you can do for me?
I have a 2000 model Jeep Grand Cherokee it has been a great ride however at 102000 miles it has developed a miss at highway speeds. I have taken it to two jeep dealers and have been told that they don't know what it is????? Hello you people are suppose to be able to tell what's wrong.I just got back today from spending $230 on a problem that still exist. These are the same problems that go on in the world every day, if the computer can't tell them then they just don't know how to fix it. What happened to real mechanics who could fix car problems and complaints?
I recently purchased a used 2002 Jeep Liberty. Oh, they were so sweet when I was buying the car–the sleazeman–I mean, salesman–Joe–even came to my house to pick me up!!! (Wow, how nice–just like taking me out on a date before he screwed me) A few weeks after I bought the car–granted it was used–however–no one should have these problems so soon–the rocker arm went up. I called the dealership (Heritage Honda) who told me they would fix it…I was like, great, they should! They come and tow the car–it wouldn't drive at all–and took it an hour away to the dealership.
Then, I had to find a ride out there to pick it up…when I got there, they drove it out of the garage and it made this loud explosion and just went dead–I was like, ok? What now? Then smoke went everywhere…the mechanic got out of the car and told me "I KNEW THEY SHOULDN'T HAVE SOLD YOU THIS CAR, you are a nice lady with kids and don't make a lot of money….it doesn't work right–the engine is bad!!" Then, they promptly made me pay for the repair and when I refused, they threatened to call the police! So, I had to pay and left crying hysterically.
I have since tried to find this man–Terry–and of course, he isn't available. Since that day, I have broken down on the highways, biways, late at night, in 100 degree heat, and have spent $2000 in various repairs OTHER than normal ones–I have gone back to Heritage–two other dealerships–they refused to help me–and I have contacted the Better Business Bureau and attorney general…now I have a blown head gasket, so I called JEEP themselves…they were rude, arrogant, obnoxious, told me it was my problem and that no one was ever going to help me!
Screw you jeep, chrysler and i curse the a-hole who let me car go off the assembly line!! How do you jerks sleep at night? I am stuck with a $400 car payment for another year and I cant even drive me car!
Have an ongoing complaint with a radio in a Jeep that was supposed to be fixed by the Jeep dealership in Mackay QLD. I have made several phone calls and now trying to get this resolved with them immediately, even after going into the dealership 5 times. nothing is done to fix the radio or address my concerns and complaints with them. the first time they tried to fix it the wrong parts were ordered previously. River City jeep is no better than when they were with north jacklin. what do you have to do to get after sales service in this world today!
That's basically what my mechanic told me this morning when I called him about an update on my car. I was trying a new mechanic and was hoping to save some money. So much for that! When I called (after 3 days in the shop), he said he didn't know what was wrong with the car and couldn't fix it. "okay, I guess I understand," was my thought..until he replied, "So as soon as you pay me the $88 towing fee, I'll bring it back."
Excuse me?! You didn't fix my car AND you want me to pay you for it?! I was not in the mood…and neither was he apparently…he pulled out all the paperwork I'd signed saying I'd pay…blah blah blah…fine! I don't have time for this feline mess! I'll pay you your 88 bucks and take my business elsewhere.
What happened to the decent mechanic?! Where did he go? Remember when people did the gracious and courteous thing…remember customer service? Aaahh…those were the days.
Thanks for your feedback!
Sorry. Please try again later!