Honda
Honda Complaints Continued... (Page 3)
159+ reviews added so far. Upset? Call Honda corporate: 800-899-1009

Cynthia Bradburn
from Blue Ridge, GA
I am very disappointed with the so called service I have received from the Honda safety recall. I have called and called with no response. Then finally I received a call today. I have had recalls since December 2015. I have not had one thing fixed. I have requested a car to drive till my car can be fixed. I was informed I can still drive my car, but not to let anyone in the front passenger seat. The witch I talked to today said that Honda would not be responsible for anyone in the front seat.
I feel that Honda should give me a car to drive until they can fix mine. It is not my fault that Honda put a faulty air bag in my car. Does Honda not stand by their cars? I think she needs a lesson in how to talk to someone. I worked at a bank and would have never talked to anyone they way she talked to me. I will never figure out how she every got the job with her people skills. I have to take my husband to the Atlanta VA hospital. I tried to explain that I need help from someone in the front to help me get through the traffic. I think she thought this was a joke. I would like to think that Honda would try to make some things right. I need a car and not an excuse.

Donna Shields
from Dumas, AR
I call your office on 8/22/2016 and after waiting on the phone for more than 30 minutes to speak with a representative my experience was not present. I did not get anything settle and was very disappoint with the attutide of the representative. The representative did not listen to my complaint or suggest any buyable solutions.

While visiting the Honda dealership in Victoria Texas, I was waiting for my car during a routine oil change when I was the recipient of a conversation between two men one a employee named Al who repeatedly dropped the "f" bomb to express his dismay over a pool player who beat him the night before. Luckily, no children were sitting nearby as the place where I waited was the kiddie corner full of coloring books and crayons. I have always had a pretty positive visit here at victory Honda. Today was not one of those days. Suggestion: maybe the sales people who were near me might want to say hello to the people waiting since many of us are repeat Honda customers who will buy a Honda again. Not sure though if it will be in Victoria Texas.

Sue Grindle
from Birmingham, AL
I have feedback I wish to share about Honda Headquarters; Honda Customer Service, Honda CEO, & Attorney General. The rear hatch on my 2010 CRV has not opened for 10 months. Tameron Honda had previously evaluated & ordered the part to to repair it. Meanwhile, I saw on-line where Honda had experienced multiple issues of faulty locks & a class action lawsuit against Honda had won their case & clients were reimbursed for lock repairs.I called Honda Headquarters in regard.
They were so insistent on me getting the driver airbag recall addressed, that they assured me that my rear lock would be replaced at the time my driver airbag was done, while I had a rental car, to minimize inconvenience. Subsequently, I informed my Honda service department when I filed the papers for the recall & got a rental car that i expected my lock to be replaced at the same time & to plan accordingly. However, after 4 months of having a rental car, when the airbag part arrived,I reminded them in writing + verbally to replace the actuator simultaneously. Unfortunately, 4 days later, I picked my CRV up & was informed that the part to replace the lock had to be ordered & it would take up to 4 days, & they would call to let me know when it came in.
1-1/2 weeks later after they DID NOT call me & my calls were not returned, I took it into Honda. I waited 2+ hrs & then was told they were unable to repair the latch because the part had been ordered for a Pilot instead of a CRV. They said they had broken the car down to repair the lock when they realized the part was incorrect. I live alone & have no back-up vehicle. Because of major inconveniences, undue emotional distress, & a series of miscommunications & errors on Honda's part, I am requesting that that Honda compensate by absorbing the cost of this repair.Your granting this request to a very dissatisfied customer & prompt response to this matter would be greatly appreciated & will be to your benefit to avoid additional negative publicity to Honda.

Barbara Haney
from San Diego, CA
I have a 2004 Honda CRV. I had a recall involving SRS light/seat belts/air bags a year ago. I took car to dealership, Honda of El Cajon, where I purchased the car new. The SRS light continues to come on after being reset. I took the car back to the dealership and now they tell me that the code DTC 21-2 appeared and it will cost $2002.00 for the floor harness. The service representative told me this code happens when the car has been in an accident or if the car has had water damage. My car has not been involved in an accident or has no water damage.
I contacted American Honda Auto Center, I spoke with Jessica, Kendrick, Ed #14739 and Carlo, supervisor, that would not give last name or employee #. Carlo said Honda is not responsible for any vehicle that is out of warranty. He stated that the car is the customers problem after the warranty period. I purchased the Honda because I was told that Honda stands behind their product. I was shown a car with 250,000 miles on it and was told this is what to expect from Honda. I purchase extended warranty I have followed all the service guidelines.
Now I have been told Honda has a part (harness) that is unprotected and can short out safety system of safety belts and air bag deployment. But, I am responsible because the car is older. Honda should be responsible if they did not manufacture this part (harness) to continue to be safe for the life of the car. They should not state that a Honda has a high resale value and is safe.

Elizabeth Pawlowski
from Crete, IL
Went to dealership in Merrillville In. To find out why my 2016 had no air conditioning, I was told a rock must have kicked up from the road and put a hole in my condenser. He said it's not under warranty and was sent on my way with a estimate of Over $800. I was livid, are you kidding me. How the hell does that even happen. I've owned many vehicles never heard of anything like this. I was told by a manger Oh it's a freak thing but it can happen. I was very upset not happy with My Honda, he said you can trade it in for a New Honda.

Peter Dy
from McAllen, TX
I had a lease 3 year contract on a 2014 Honda accord. Bought in March 29,2016. Battery died after 14 months of use. First time I brought it to the dealership in Honda Pharr, TX. It was a Saturday and I was waiting for the service manager to come. But a mechanic approached me and open the hood and proceed to inspect it. The mechanic told me that it just need to be charged up. jump start it and ask me to drive it around. I told the mechanic that I believe that the battery is dead but he insisted that it is fine and should be good. I took it home and drive the car around for half an hour. The following morning, the car still would not start. Brought it back to the dealership on a Monday that is 2 days after and again told them what the problem.
The service manager came by and I told him what happen that I bought the car and battery to be inspected and I believe that the battery is dead. And after inspection and testing by another mechanic, they found out that the battery is indeed dead and replaced it with no cost because it was under warranty. Today, July 20th, 2016. I brought the car because my front passenger side tire blow out the day before. The tire is about 2 year of use and my mileage is barely 20,000 miles. I just had my car maintained 2 weeks earlier by a local auto shop and the tires were just check also before I had a blow out. I was brought to the one of the head supervisor. The guy ( Supervisor) told us that the tire was not under warranty because I did not buy the protection plan when I leased the car.
He said if I bought the protection plan which includes windshield and tires for an additional $40 per month on the lease that I would be protected from such. I said I don't need such protection plan when the car is new and the parts are new and should be covered under the warranty. He explains that nothing is free. I believe he was trying to sell me the protection plan. I proceed to tell him, That I was going to lease a 2016 honda civic in January of this year and that they were trying to lease me one for $3,000 deposit, with a $350 monthly payment.
I told him that they should treat people well and insulting me as if I was an uneducated person. I told him that I am a fan of Honda but lately Honda car itself is going under, Products had been lousy. Just look at what is happening here. dead battery at 14 months, blown tire at 2 years. i had Honda since 1996, owned 5 different Honda - a passport, odyssey, civic and 2 Accords. This was my six Honda. - my third accord so too speak. All of them bought in the same dealership.And still being treated like I am a moron. I would not deal with this dealership again. Oh, this supervisor was rude, he slam the door behind me when I left his office.

Khawaja Anjum Zia
from Prague, PR
I personally prefer Honda as compare other Cars and that's why along with my other colleagues, given suggestion to choose Honda instead of other cars. I have made complaints here in Pakistan for Shock Absorber and Shocks issue as right side is down as compare to left side of Honda City model of 2015 which is under warranty and driven only16500 KM. But no one is bothering to reply as might they think it is useless for them to attend customer who has already been bought Honda Car. Need push from your side to resolve my issue.

Keith Binley
from Boston, MA
I bought a CR-V at Balise Honda in West Warwick and I was quoted $24,300 for the car and was told I'd get the KBB for my 2014 Jeep Cherokee which was $17,800. Before I signed my dealer said I was indeed getting what I asked for but come to find out I paid over $26,000 for the car and received $17,200 for my trade. I tried to call and email the manager Peter but he instead had the original sales guy call me and he refused to talk to me unless I came in. I would like some satisfaction from Honda and I don't feel I should be paraded in front of everyone at that dealership. I'll wait for a response.

Marlon Alexander
from Trussville, AL
We have a 2008 crv we bought new. We got a recall for drivers door lock something about it unlocking its self. Our front passenger door and rear drivers side door are locking and unlocking by themselves so I took it in today and had the recall taken care of. On the way home the other two doors were still locking and unlocking. When I got home I called the dealer back and told them what was happening and they said the recall only covered driver's door. I next called Honda customer relations and was told drivers door only.
The drivers door was still working fine, not locking and unlocking. I am really upset with Honda over this because I feel they should replace all four doors and maybe back door locks not just one because they are defective. We were going to purchase a new Accord for our son who turns sixteen in August but will now have to think long and hard about that.Also still waiting for new airbags for driver and passenger front. Very very unhappy.

Harold Philippe Demers
from Palm Harbor, FL
I purchased a USED HRV 2016 and was charged the full sticker price (less $500) like a new car. This car had been registered and had 197 miles on it but I was sold as new full sticker price. LEGAL? Dealer: Ocean Honda 8442 U S Hwy 19 Port Richey. Fl 34668 I traded a pristine 2014 Honda CRV with only 14,000 miles just like new rugs always covered trunk covered always garaged was in like new condition but was only allowed $16,400. when 3 other dealers had offered $18,000. So I was low balled for sure. They advertise 125% trade in.
A supposedly friend who had sold me the 2014 was the salesman. I didn't realize the wrongful money dealings until I got home. I call the next morning to cancel the deal to be told I could not do that. I went into dealer Ocean Honda to speak to manager and he was very very rude to me screaming "you cannot do anything about the price " HRV's are in demand. The selling point was to have install a Navigation System which I had to fight for for over two weeks to get installed. I have emailed just about everyone at Ocean Honda for help in this sale deal and did not get one response. Basically my question is it Legal to sell used car at New Car price? And not doing the 125% trade in allowance?
Can you help me in this matter I cannot get anywhere with the dealership after several attempts no one will talk to me?

Harold P. Demers
from Palm Harbor, FL
I purchased a HRV May 7th. At Ocean Honda New Port Richie and got ripped off can you help? I bought a used 2016 HRV3czru5h37gm735471. I was charge the full sticker price for a used car with 201 miles. Legal? I doubt it. I also traded a pristine 2014 Honda CRV with 14,000 miles like new and was only allowed $16,400. trade in when all 3 other dealers offered $18,000. A supposedly friend who sold me the 2014 sold me this one and screwed me royally with money deal which I trusted him and did not check until I got home.
I called Honda corporate offices next day to cancel the deal and Raheeb the sales man said I could not do that. I went in and spoke to the manager and he was very very RUDE and SCREAMED nothing can be done about the price. I had to wait almost 3 weeks to get the Navigation installed that was promised. I am frustrated and upset since this deal and no one at the dealership would talk to me about the situation.

Ginger smith
from Coquille, OR
Took Honda to dealer because car would not start after running 30 min. They said it could not be fixed,but never found the problem. I have a car that can't be fixed and no one seems to know what is wrong with it. It's a crv 2001 miles 200,000 miles on it

susan gordon ryan
from White Plains, NY
Recently acquired a HONDA ODYSSEY-February and was informed by your Dealership in Hempstead, NY -that there is a rebate availability- Mobility Assistance Program for my need to have a wheelchair lift and hand controls installed. After numerous correspondence between Honda Torrance California and Honda Holyoke Massachusetts still not resolved asking for SAME information over and over- unacceptable. May need to go to Attorney General or Better Business Bureau- Not the way HONDA should treat the disabled.

Chantale Theriault
from Ottawa, ON
Brought in My 4 wheeler to have the breaks fixed. That is exactly what I told the desk clerk. They were 2 days fixing it after having an appointment with a month wait. I Went to pick it up 2 days later and noticed they had changed the oil and all the fluids and charged me for it!
At no time did I mention that my 4 wheeler needed that servicing as it had been done late fall 2015, just before storing it for the winter. It is important to note here, that my atv has ALWAYS been Honda serviced, so they would have my service record! So back to my picking up the ATV, I was after hours so I went to the desk and received the detailed bill, which included the oil change, no one there had any idea why this had been done! Seeing as my ATV was outside behind there building with the key left on it, I had no choice but to pay and load it up.
Next morning; I call "Donna" and as soon as she recognized my voice, did not even give me time to say a word, she informed me I had signed the work order, stating that the "oil change" was noted as "Honda special" on the work order, with no numbers or anything to tell the customer what it was. I had chalked it up to being a customer loyalty computer input code of some sort (in hindsight I should of questioned the whole thing).
Long story short, "Donna" would not let me speak and kept cutting me off by saying I had signed the work order. Being the bigger person, I informed her she had single "handedly" just lost not only my patronage, but my little brothers and my parent's as well! My parents and my little brother, all own Honda vehicles; and I was looking into purchasing a Honda CRV from them.

Daniel goodwin
from Cape Coral, FL
I bought a sub last week, my 3rd in a row from Honda of ft myers. No problem with my sales person Julian. Finance manager was Chad Caron. He knew I didn't want entendres warranty. He said what if for 10 dollars a month more l will give you the customer choice plan. He explained the package, sounded like a good deal. 10 dollars a month was 600.00 dollars. On my buyers order it shows permaplate 440 easy care keycare 395 service contract extended warranty 1020 maintain economic plan 766 .No where does it show this has been removed that l can see.
Starting Monday I called Chad man times, left messages had three people say they gave him the message personally.By Friday still had no response so I called the sales manager. He said I wasn't charged but never saw the buyers order. After looking at the order several times it still looks like I'm being charged over 2000.00 too munch Today I have been trying to get the sales manager again so he can go over the other and explain it. So far no call back. All my grief was over a simple explanation of charges. Now you have lost a new car buyer for the future.
By the way, Chad's voice mail says he will return your call in 28 hours. Would you like to 48 hours on an answer? Service after the sale has made me a very unhappy customer

Sherry Vaughn
from Petal, MS
I had a wreck in a Honda Pilot 2012. The airbags did not come out at all & I mean no where in the car. A car pulled out on us & we were hit on side & in front & no airbags came out. We went to our Honda deal that we got the car from & all that they could tell us was there were recalls on the cars. They said that we had brought our car in for oil change & they had fix the recall on it. I just want to know why if they fixed it why did the air bags not come out. I want some answers about this but no one will help me. Please help me I was injured in this wreck.

Susan gourlay
from Worcester, MA
My complaint is against Honda barn in Startham NH. My family has bought 6 Hondas from them in a span of a year and a half. When I bought my HRV last October I gave them a check for $200.00 in good faith till the truck was on lot and paper work was signed. Was told they would give it back instead used it for purpose other than what it was intended for. My husband owed money for a tire and they used my check to pay for it and told me they would mail remainder.
Mark Soucy of Honda barn told me they did not like my husbands attitude and were in no rush to send me the difference. I have always been respectful gave them a lot of business and I am entitled to my money they owe. I also called Honda head quarters. It's really a shame that this is the service people are receiving from them who sell great cars. Would appreciate any help in getting my money from them as soon as possible seeing I have waited already 6 months.

The purpose of this email is to file a formal complaint against Gwinnett Place Honda and specific employees Albert Thompson and Maury Courtney. On January 16, 2016 I made an appointment at Gwinnett Place Honda located at 3325 Satellite Boulevard, Duluth, GA 30096 for an oil change for my 2013 Honda Civic. I received several phone calls prior to my appointment that day for sales solicitation from Kendyl Brown for a new vehicle. I was even contacted back in December at my job. I did not give my direct number so the operator had to look me up and put them through. I asked to never be called at work again for a sales solicitation. My work number is for business purposes and emergencies only if I can't be reached on my cell phone.
While in the waiting room I was approached by Albert Thompson and Maury Courtney. At that time I was six months pregnant. I explained that I am expecting a baby and not in the market for a new vehicle. I explained that my credit had probably dropped, I hadn't paid my car payment for the month of January and I also don't have a down payment. I was very doubtful I would be approved for a new vehicle. Even with this information they still insisted on showing me a new vehicle and running the numbers. I was told that it wouldn't take that long.
When the first hour went by I inquired about my vehicle and if the oil change was complete. I'm not a new customer so it actually shouldn't have taken long at all. This is my 3 Honda in 4 years. I purchased my 2012 Honda from Curry Paul Honda; traded in for my 2013 which I purchased from Gwinnett Place Honda and I traded in my 2013 Honda Civic for a 2016 Honda Civic again with Gwinnett Place Honda. My 2013 Civic was 3 years old with less than 30,000 miles on it.
My first experience with this dealership was great but this last time it was horrible. My boyfriend and I spent almost 6 hours in the waiting area. As I stated I'm not a new customer so I'm not sure if they were building me a new car or what the reason was for the long wait, later on however it became clear. I was ready to leave after 2 hrs. I kept being told that they're really busy today; they just started a new system. I was feeling sick and hungry, sitting for almost 6 hours while 6 months pregnant had taken its toll. Even if I wasn't pregnant being kept waiting for 6 hours is unacceptable. I let them know that I was leaving. All of sudden I'm asked to go into Albert's office to sign my contracts. He said I know you're really tired so let's go ahead and get everything signed. We went back and forth on the monthly payments again I told him that I am not in the market for a new vehicle. My current payments are manageable and I don't want them increasing.
The increase ended up being $92. The monthly payments is all that we went over. Albert told me that everything else would be the same. He did not disclose the interest until after the contracts were signed. I immediately began to complain. I told him everything is not the same my previous interest rate for my 2013 Civic was 4.09. The interest rate for my 2016 is 6.54. I told him had this information should have been disclosed to me while we were discussing my payments had it been I wouldn't have signed these contracts, which is why he deliberately did not tell me until after the fact.
This alone is enough to make a contract null and void. He showed me a rate chart again this is after I signed the contracts because I was told everything other than my payments would be the same. This is when it became clear why I was deliberately kept there for almost 6 hours while 6 months pregnant it was so my capacity could be diminished and Albert could get me to sign contracts without having all of the information disclosed to me that's unethical, immoral, its misrepresentation, its fraud, most importantly it's illegal. When he said everything else was the same that was a flat out lie.
The extended Service Contract went from $1600 to $1800; my gap insurance went from $400 to $750 this information wasn't disclosed to me at all. I found this out after I got home and looked closer at my contracts. After a 6 hour wait there was such a rush to sign my contracts so much of a rush that I not shown how to use the main features on my car. The first time I went to get gas I didn't know how to open my gas tank. On my 2013 there was a button the inside of my car that pushed that opened the gas tank. My car has an accessory mode I found that out by accident. I still don't fully know how to turn on the car without turning the engine on completely. Gwinnett Place Honda has failed me as a customer due to the actions of Albert and Maury.
If the things I mentioned above is not enough there's more. I began receiving calls the following week. I don't answer number that I don't know so Albert sent me a text message asking me to come back in a resign my contracts because my name was misspelled. After being there for almost six hours my name is misspelled on the contracts. I arranged to go on January 28th to resign the contracts. While I'm there I mention my dissatisfaction of the interest rate again he brushes it off. The new contracts still had the date of the 16th on it but shouldn't it have had the 28th? I did take possession of the vehicle on the January 16th but those contracts weren't processed because my name was misspelled the ones from the 28th were. At this point I've already made up in my mind that I was never doing with this dealership again. I do not appreciate being taken advantage of just so a sale can be made.
I hadn't made the decision to make a formal complaint until the last incident. I came back February 20th to have my windows tinted. While I waited I asked to speak to a finance manager about canceling my gap insurance for my 2013. I had received my letter and it instructed me to do so also I did the same process with my 2013. The finance manager said it would be better if I brought in my payoff letter otherwise the process would take longer. I came back the next day with my letter. The finance manager that came out this time was Albert. He said that my gap insurance was transferred. I asked transferred where and why? He says don't worry about it you're all taken care of. For me that was the very last straw. I was not asked and nor did I authorize him or anyone to transfer my gap insurance. Transfer it where for what? I'm purchasing a new vehicle and therefore new gap insurance, $750 worth to be exact. It was not his decision to allocate my money therefore he stole my money.
My 2013 was under 30,000 miles. The first thing that needs to happen is for me to be refunded the money from my gap insurance. This needs to happen immediately. As for the misrepresentation, fraud, and failure to disclose information all done while my capacity was diminished are grounds for making a contract null and void. As I just stated I want to cancel the gap insurance from my 2013 and my refund issued to me immediately. I want my contract renegotiated. I have decided to consult with a lawyer. I am seeking damages. I am currently 8 months pregnant this situation has put a lot of emotional stress and strain on me. In the midst of getting ready for the birth of my first child, working full time, and taking MBA classes I had to find the time to file this complaint.

Lester Direl
from Gadsden, AL
Had repair work done at McConnel Honda on Montgomery, AL. Was told repair would take about 1.5 hours. It actually took 1.25 hours. I was charged for 2.6 hours of labor because they said they use flat rates determined by the repair activity. This was not disclosed up front. Complained to the service manager and was told that is how they bill. I will not be going to Honda anymore for service or to buy a new vehicle.

Larry Huff
from Akron, OH
I purchased new in 1999 a Honda Passport. I have approximately 120,000 miles on this car and have kept it in good condition (in garage-serviced etc) and expecting another 100,000 miles. Well i was just informed that the frame has rusted through and one strut broke through the frame and car is not safe to drive. My contact with a frame dealer says that the frame is no longer available and can not be replaced. So the car must be junked.
I am asking what will Honda do. My daughter had a Ford Windstar that did the same thing and Ford paid her over $3000.00 and took car back and my brother had a toyota truck with rust problems and that paid him several thousand dollars and the frame was okay and he was able to keep truck and drive it several more years. Would you pleas email me. I am a loyal customer and I also have a Honda and did own a Honda Civic in past.

C. Shields
from Riverside, CA
On Saturday March 26 I received a recall notice on my Honda Fit. I called my local Honda dealer of Riverside and spoke to the service manager Irwin, he informed me he would have to put me on a list for a rental car which I was agreeable to. This morning March 28 my neighbor who owns a CRV gets a rental car without being on the list. I believe there is no list and the more expensive cars get preferential treatment. I called the main office and they said there was nothing they could do. So much for Honda's customer service.

Jessica Huang
from Oakland, CA
The Dealership name Berkeley Honda, at CA, They also sell use car, the Berkeley Honda sold me a repaired Mini cooper, after 6 months, the car started has problem. I have spent almost $3000 to fix the car within 2 years. I call in to ask for help, but the irresponsible people there try to ignore me. I can't never trust the dealership for any Honda again.

Fleeta Caro
from Milwaukee, WI
I purchased a Cargo Net for my 2015 Honda Civic LX in January of 2016. At the time I purchased the Net I told that I would be able to install the Net myself. So thinking that it should be fairly easy to install myself, I opened the packaged through the packaging away in preparation to install. I opened the instructions which appeared to be very confusing to me. I checked with the Service Department at All Star Honda, Milwaukee,WI I was informed that they could install it for $ 72.00, which needless to say is more than the cost of the Net.
Because wholes have to drilled Parts Department at All Star and explained what the problem was. I was told I could return it. I wasn't asking for them to return cash to me I just wanted the amount put back on my Honda Credit Card. Here are the reasons I was given for them not being able to do this:1. The Net wasn't in the original packaging 2. I didn't have the sales receipt or the code number. My question is couldn't they have take a few minutes looked up the transaction or the cost of the Net, are there not records of the sale?

Kaushik Sinha
from Kolkata, WB
I bought a Dreamjuga Honda bike from garai honda, krishnanagar, nadia, West Bengal on 29/7/14. But after completing 5th service I got 40-45/km mileage. I gave complaints many times to the corporate office and service centre. But they can't solve my problem. Really Honda? If you cannot solve my problem please change my bike. Otherwise I think I will go a different way next time I purchase a bike, and it will be not be a Honda.

Malcolm Staight
from Egham, ENG
I bought a New Honda CRV at the end of March 2015 and had been happy with it until last week I bought it after a number of friends had only said good words about Honda. As a household of 4 cars we had always had Fords or Vauxhalls and in fact the same week i bought my CRV my daughter bought a new Ford. And my own previous 7 cars had all been.Fords and Vauxhalls.
Last week my son was washing three of our cars including mine when he called me to look at my car. As a car of just 11 months old with 9,000 miles on it i was horrified to see the rubber seal around the front window was falling apart in an area of about a foot long.Upon closer inspection it was clear this was not the only area. It was also on the rubber seals on both front doors and the full length of the seals on both sides of the car running the full length of the car.
I took the car straight away to the dealer. Trident in Ottershaw. The aftercare manager Chris could not give a satisfactory explanation to me. His main suggestion was either Rodent or Bird damage and not a manufacturing problem thus not covered by the warranty. I feel this reasoning is totally floored as the only place my car is ever parked for long periods is on my driveway with 3 other non Honda cars.
I have lived at this house with my family for 27 years and no car has ever had any such damage. I find it beyond belief that we have some kind of Rodent that has taken a dislike to a Honda car but done no damage to any other car. Not only this but some of the areas with damage ie the door seals one would have to say even the most gymnastic of rodents couldn't get to and yet areas a rodent could easily get to are untouched.
It should be clear to any one that this is not an over night problem caused by some animal but something that has been going on for many months and i would thing even before i bought it.
I cannot explain the damage but find the reason given by Honda as beyond belief. The only advise i have had from Honda is to get an independent expert to look at it. How i would find such a person i have no idea. I am away in Australia for a month from next week so would be grateful for an early reply.
I am a very disappointed Honda owner and feel this is far from the aftercare service i would expect of a company with such a good reputation.

Dennis Friesen
from Whitecourt, AB
The rating above depends on what year. Previously I would always have rated Honda a 5 star now since 2012 I would rate it a 1 star. The reason for the difference is in cold weather starting, the previous bike was a Foreman 450 now I tried a Rincon 680 and I would gladly go back to the 450. It was dependable and I never walked in 14000 kms. Now you cannot ride without walking unless the bike is in a heated garage when started and do NOT turn it off outside in -20 degrees Celcius for more than 2 hours or you walk, when ready you than push or pull it inside change the spark plug and your back on the road.
Will probably never buy another Honda unless we get some service that will solve the issue. Seems to be a lot of suggestions out their about how to start but so far none of them work consistently. Honda please go back to the drawing board, dependability used to be your Name.

Dr. Ziya Burhanettin
from Ankara, 06
I am a Honda customer for about 25 years. During these years I had Honda Civic, Honda Accord and Honda CRV. In January 2016 I had a car accident and my Honda CRV towed to Honda Efe service in Ankara Turkey. Service told me that they had to order some parts because my Honda CRV 2004 model to fix it. And it will take 30 days. One week passed since then. Today 13 Feb. 2016 they told me that the earliest time they can fix my car and give it to me by March 15 2016. I cannot accept this inconvenience. I am a busy person and have many meetings in each week in different cities. I am going to work every day too.
Please know that making a good car is not enough.
After service is very important for the customers. Service has no right to mistreat the Honda customers. I will share this with my university students, colleagues and companies in Ankara Turkey. I am the former Rector of Cankaya University in Ankara Turkey, and the head of the board of Constructions machinery cluster (ISIM) in Ankara.

My Honda car is having problems with the Bluetooth. It's about an hour drive from my home town. I took my new (used) car to be fixed. I've gone twice with the same mechanic. He is a very practical and nice man. I really don't know him but the problem was this morning upon an appointment for some dialysis w/ the phone and hook up, situation. After trying to get my information downloaded onto my computer last night for an hour, I finally gave up since, Brandon said I could just sit w/ the service man when he did the check using my phone. Little did I know I would be shocked at a personnel problem when I was observing.
I was in the passenger seat when I hear a woman holler something outside to someone else. Then she came in the service area to glare at me then give the man who was working on a hug that was very inappropriate. Apparently it was her birthday and she wanted to show off to everyone. I was disappointed that the man gave the hug and no one seemed to be offended. This wasn't a usual friend hug. I suppose there wasn't anyone else around. I thought there would be cameras but obviously not. This is why I'm glad I chose not to leave my phone alone. These people have no control or care of others. I didn't get an apology from the man and the woman seemed to be proud of the rudeness, unkindness, or consideration for her job, or his. This is why I was told, I suppose that the Honda dealers in El Paso are not only a better choice to buy a car but more professional.
I'm sorry to have to bring this to your attention but if a child was in the car I would have gone right to the manager. I was a teacher. These things aren't considered in the building. Self control was a matter of discipline.

Yael Sahar
from West Palm Beach, FL
I own a 2002 Accord. My transmission started slipping and the car had to be towed to a repair shop. Checking other owners experience I found that many customers had the same problem and Honda had compensated for at least part of the repair since there was a defect in the transmission. I am trying to prevent going to court about the transmission and hope to hear positive news from Honda.

Tim Miltenberger
from Mission Viejo, CA
In August we bought a new pilot from Santa Margarita Honda.About two weeks later we started having intermittent transmission problems between first and second gear. There is a huge jolt in the car. If we pull over and restart the car this seems to cure the problem. We took the car in a couple times but the dealer says there's nothing they can do until a light comes on. Last week a light came on but they said they checked the transmission fluid and there were no shavings so they refilled the fluid and thats all the book called for.
We paid for a brand new 2016 Honda Pilot and my wife is scared to death to drive it. Basically there telling us to drive it tell it breaks. Which could put my wife in a dangerous situation if it happens on the freeway or She gets stranded out of town some place. were afraid to use it to go on vacation. Can anybody at Honda help or is this just the way things are done at Honda? We've had two other Hondas and loved them.

Mr G Richards
from Rotherham, ENG
I arranged a viewing at Vertu Honda Retford to view a CRV with a salesman called Alex at 13:45 on the 21/11/15.We had already agreed a price for my car and we had made a agreement regarding the car tax. This was the only time i could go due to work commitment as the dealers is closed on Sundays. I had 3 clients myself that day and had to cancel them at a loss of £75 to myself. I finished work at 1:00pm and picked my wife up, we live in Sheffield and the journey took us 45 minutes which we arrived at 2:00pm.
When we got there we were told the car had just been sold.Alex told me that he had left me a voice mail at 1:00pm which he had but i didn't know until we got to the show room. I think this service is totally out of line and shows no customer respect. This is my first visit to a Honda showroom and my last i would not recommend Honda to anyone if this is the service you provide.

Michael Morris
from The Bronx, NY
I financed a 2008 red Honda EX 1.8 I-Vtec 5-speed manual Transmission from dealer town 7/12/2015 I have been back seven times to have the the dealer fix the car but he has not fix the car I filed a report with B.B.B they send me a response and he has said that he would fix the car if I wanted to that's all I ever wanted so I said yes but still no response from the Honda dealer. I'm paying $200 a month for the car note and $309 for insurance I also have to drive 108 miles from home to work five times a week filling up my gas tank 3 times a week.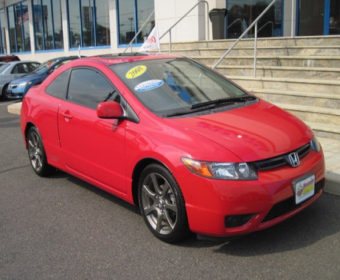 james finocchiaro
from Groton, CT
I bought a EXL accord with disability insurance on 7/13. I paid car off on 8/15 and was informed of refund eligibility. Submitted paperwork to finance manager on9/15. Waited a month and contacted insurance directly to learn no cancel claim had been filed. I faxed paperwork directly to insurance company and was told on 10/15/15 exactly what my refund would be,and that check was sent to cardinal on 10/22/15. As of 11/13/15 I have not received my money.If this is how your company does business. I will never buy from Cardinal Honda again.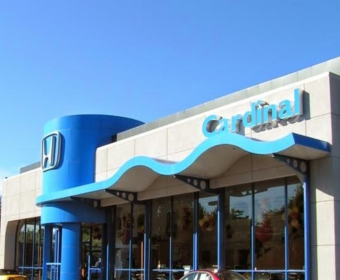 Seow Liang Yean
from George Town, 07
Since 1996, we had used 13 different Honda models. Presently, our company has 7 Honda. We have one 2012 Honda Insight that developed engine problem in April (mileage 188 000 km). We sent to Honda dealer in Penang, Kah Motor. It took them 3 months to send us quotation. The engine needs overall. We asked them the root cause, but they could not. Then we complained to Honda Malaysia. Equally hopeless, after several telephone calls from Ms Fai, then all gone quiet and calls unanswered! We want to know the cause for the engine breakdown that requires engine overhaul (only 3 year old car) and after overhaul, can they give warranty! We asked Ms Fai if there were any other companies in Malaysia having more Hondas than our company and she said no. Is this the way treat the largest customer in Malaysia! We can assure Honda that our next batch of cars (6 in 2016) will NOT be Hond.

Steve Kelly
from Mesquite, TX
My family & I have repeatedly been notified by McDavid Honda in Frisco, TX (during warranty work being performed on our Hondas) of needed repairs when those repairs were not needed. For example, last trip to that dealership, they stated my rear brake pads were almost worn out & needed replacement. I had just had them replaced the prior weekend. This is one of many such claims by that dealership on all of our Honda vehicles.
Recently had a Honda battery that needed replacement under warranty due to being less than 1 year old. The date of the battery was clearly stated. Since I purchased the battery at another Honda dealership & did not have my receipt, McDavid Honda in Frisco would not honor the warranty. I reminded them that Walmart, Sears, & other retailers maintain battery purchases on record so that customers have the convenience of warranty replacement at any location. Their response was "too bad."
Message from McDavid Honda in Frisco is don't buy Honda vehicles! Next time my family & I (& recommendation to friends) is buy a brand other than Honda.

ken marody
from Victoria, TX
Purchased in 4/2015 a new Honda CRV 2014 model with navigation system. Asked salesman if navigation system would self update were told yes it would which proved to be not true. The navigation system appears to be 2 to 3 years behind . We have complained to Honda several times and have been told that the system has the latest update. There is no way this could be true since my iPhone and the cars system do not display the same images at any given time. Now it will cost us $$ to update the latest update that Honda has told us we have. The navigation system was one of the main reasons we purchased this vehicle I guess we should have bought it 3years ago. Very disappointed with Honda as this is the 3 CRV we have purchased and they don't seem care one bit about this problem.

Doris Beck
from Summerfield, FL
We bought a 2015 Honda CRV in June of 2015. First off our cell phone will not hook up to blue tooth. It is not compatible. It is a new android bought in Dec of 2014. No one seems to be able to hook up. Next off we did not receive our moroney paper. We seem to be grtting the run around from Honda and the dealer ship. I am not sure we have the car we paid for. I will never buy a car from that dealership again. Probably wont buy another Honda after the run around they are giving us. Maybe they have something against seniors living in Florida.

Wendy Tan
from Kuala Lumpur, 14
I just bought my Honda Accord 2.0 dated 04/14. After drive for few thousand km I already found alightment problems, so I go back to the center to check it out. They try to do an alignment and balancing for me. After some time the issue come back again. So I go to nearest Goodyear dealer shop and they do the same thing for me.
After few week come again then I go back to the Honda service center. They do the same thing for me also. Until this April 15, I refer to my friend then they recommend me go to other Honda dealer. When I send my car to other Honda dealer, they apply for full body checking. I do mentioned to them my issue.
When the technician checking my car absorber found that the car alignment lug nut does not tighten up properly so my car tires wore out seriously. So I go back to my previous service center queries them about the incident. Unfortunately, looks like they won't accept my explanation and said Honda warranty does not cover for wear and tear product.

I would like to bring to your knowledge that Honda Aspire fuel efficiency is just 11 KM/Liter or less than this. I have Honda Aspire 1300 cc and bought it in 2012 brand new and from then I am taking my request to different dealership and informing them regarding the low fuel efficiency but they give different excuses i.e. This Car gives best mileage on Hi-Octane. The software needs to be updated and Hi-Octane Level needs to be reduced. This Car gives 10-11 Km/Liter.
And says Honda Aspire 1300 cc mileage which I am getting is excellent. Here my question comes that "Honda always proclaims that they are trying to bring fuel efficient cars" but this logic fails in Honda Aspire series, I have a Honda Civic 2015 as well and its fuel efficiency is also the same 10-11km/Liter.
Need Help from Honda and awaiting for a reply.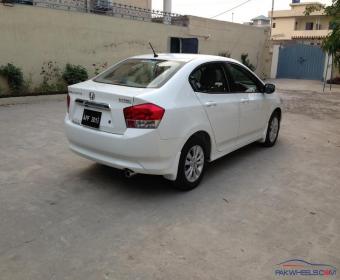 Estella Diaz
from Fontana, CA
I am writing about the sun visor on my Honda Civic 2011 sedan. I have been having problems with both the driver and passenger visors. This seems to happen when the weather get hot or cold. The sun visor sticks and does not want to move. The passenger side got replaced and the driver's side gives me problems on and off.
Finally, the visor broke and is just hanging there. It does not go up or down. It bothers me when I drive as it is in my way. I had a similar problem with my 2008 civic too, visors got replaced 3 times. Why hasn't this problem been fixed? I called dealer and they want about $130.00 for 1 visor and don't know if that includes labor. Seems to me that the visors on the Honda civics are cheap because they keep breaking. I read there was a lawsuit for the defective visors. What happened?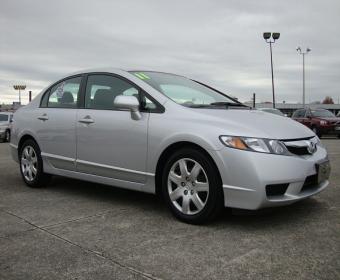 Maureen awn
from Farmington, MI
I have a Honda Fit, 2009 with 17,000 miles the car has never been in an accident. The car went thru the original tires and I had the car aligned at local dealer in 2012 along with the tires replaced at that time. I was told that my oil change yesterday need new front tires! Am changing my fit for a hrv in May, but if I was keeping it I would have a huge issue with the tires needing replaced YET AGAINat such low mileage. Am a lifelong Honda owner as is my family ( getting 3 new hrv's in May ) this is my first complaint.

I just recently purchased my first Honda. I bought a 2011 CRV it is four years old and has 20,000 miles. I took it for its first oil change, pulled into the garage, but could not start it to pull it back out. I ended up having it towed to the dealership where they told me that the starter had gone out. Of course this is not covered by the warranty and cost me close to $800 for the repair after only owning the vehicle for not even two months. I chose this vehicle after researching my options. It Had very good ratings and the ranked top in its class for just about everything. However if I have to pay to replace parts already with only having 20,000 miles I definitely have my concerns for the future.

angie morris
from Richmond, BC
On march 27th my family and I were coming home from rock creek b.c. at 2:00 p.m. I was doing 90-100 kpm approaching a 50kmp zone, when the rear end of my car slid. my husband asked what happened and I didn't know. going down the driveway at our house the car came to a grinding halt. getting out of the car there is my rear right tire on an angle. in a panic because I need my car every day I phoned my mechanic that I use in rock creek and he came over and told me that the rear lower case had sheared in half. in all his years he had never seen anything like this. I went to my Honda dealership and told me that I have to pay for a tow to have it taken in. I asked why since my mechanic had looked at it and I'm sure he knows what he's doing.he has worked on the car since I purchased it.
I was told to phone customer service toll free and I did call them and spoke to eric on march 30th. my question is why do men always make women feel like they are stupid when dealing anything with a car. If I was a man the conversation would of been totally different. I have 3 Honda civic's a 2002, 2010 that is now broken and casing me great pains and a 2015. My problem car is the 2010. As far as I'm concerned that part of the car should of never have sheared off, and you as a company are very fortunate that I did not have a serious accident because trust me I would be hiring a lawyer and suing your company. Customer service toll free from Honda not exactly the greatest service. so let me hear your side of the story.

Tan Teng Cheang
from George Town, 07
I brought Accord 2.4 last year July, i am very happy with this car performance and enjoy very much. I am also happy on the sales service during my 1st attempt to Honda Vivahill in Penang Bayan Lepas. The sales person explaining in very detail and given very good service to me. Last few weeks ago, I came in my mind to buy another model City to my lovely wife. I went back to this dealer and looking back the same sales person. As usual, she also given a good service which I really appreciated that. Before making a reservation, she was offering me Honda given RM2K discount if i make a booking before April. Car price will determined after April on the 6% GST, if going up I need to pay more but if going down then I will enjoy too the lower price compare with the price before April and the Honda offering RM2K will stick remain unchange whenever are.
2 days ago, she ring me and make a change on the RM2k which is after GST, because of car price goes down and Honda no more offering RM2k and I need to follow the new rules which is only RM500. Mine question to this Honda dealer. Where is your commitment and where is your sincerity to your customer? Question to Honda Head Quarter, do you allow your dealer to play this such funny commitment to your customer which can make change anytime on the offer? Hope and appreciate your answer to me to cool down my hot temper with Honda for this current moment.

I had my oil changed and had to wait far beyond the given time from Performance Honda. My car was outside but the bill toke over 10 minutes to get into the cashier, and that is we went to the cashier and questioned her. There no reason that we couldn't of been told about our car. I needed to get home to take a shot and would never of had my car done if I could not of been home in tie. Also this is not the first time I have had a problem. One time I asked to have my car washed and it was nor done. Today I asked about my gas door and was told it would cost $49.99 to have them look at .This price is unreal!! I can home it spray lubricant on it and it woks better now then when I first bought the car. I love my car, however the service stinks. my the way the price for the 30,000mile tune up is also unreal. I had it done somewhere else ( a reliable car service station) for half of what Performance wanted to charge me. I left them know and never even received a phone call back.

I was pay down payment for Honda HRV on September 2014 during Indonesia International motor show. During that time there was no price yet as it had not yet been produced and they said firstly show in Indonesia and only able to order during IIMS. I totally understand since its have not launch yet. I was interested with the car and pay the down payment and the sales person said the price will be announce during the launching event in December. And the sales person promises that since i book on the first day of the event I will get priority to get 1st issued production but time line to get the car until March 2015. OK and done all payment for E type and choose color (blue).
Price launch for type E is 288million rupiah. also stated on Honda Indonesia official web site. January they held event and pass 100 HRV then i check with the sales person why all that person can got priority getting the car on January, since I order on the first day of the event in IIMS dont get? The sales person said its sales gimmick since Honda already open order before IIMS.... ok... may be correct although before that i had check with Honday dealer before IIMS and they cannot take any order untill IIMS.
Contacting the sales person and check when the car will be ready... He replied on 2nd - 3rd week of March.... okay and check the price with him... he said it become 291,5million for red if i want other colour then red i have to pay additional 3 million what the F*&k...... I have pay down payment since September before launching and waiting 5 months and i have to pay extra 6,5 million ? it really piss me off.... Hai Mr. Tomoki Uchida please be aware of this... and maintain respectful business to maintain your brand.... its such small money compare your brand value. The Indonesia Honda Dealer is cheating on price.

In city running condition, just in 11000 km, its second time my clutch plates and flywheel is damaged. From day one I feel the vibration in clutch, there is big manufacturing default in car. I am unable to drive this car any more, pls check the car. My car no. Is DL 3CZ 3282.

I bought a CRV in 2007-Brand New from Roper Honda/Joplin,Mo. Ever since I have owned this car the LOW TIRE light would come on. I would check the tire pressure and the tires would all be fine. The 1st time it happened (2007) the caar due for an oil change so I had them check the LOW TIRE light too. The tech took care of it and was no longer showing up. The tech told me that not to worry it shouldn't show up agian unless you truly had a low tire.
But it did happen, again and again and again. for as long as I have owned the vehicle. On numerous occasions when I had the car in for reg. oil changes and complete check ups. I mentionsed the problem with the LOW TIRE light being on again to no prevail. they'ed turn it off as usual.
Now that my CRV is out of warranty. The LOW TIRE indicator is no longer coming on the TPMS indicator has taken its place. Whch being an older single female alarms me just like the LOW TIRE light did. So I took the car in on Dec. 1,2012 to have it checked on plus get the oil changed. I asked the tech to check the TPMS light. When the car was done the tech told me that the TPMS light would cost me several hundred dollars to repair.
I informed the tech that I have had trouble with this since I bought it. And the techs would just somehow have the LOW TIRE light turned off and told me it was fixed everytime and now this is going to cost me? The tech was very nice and said he would contact Honda Headquarters and request assistance on this situation and would let me know when he hears back. THAT WAS 4 MONTHS AGO.
Please, check into this problem. I feel that the the problem should of been taken care of the first time the car was in the shop. Especially since it obviously WASN'T fixed the first time. And at no cost to me.
Thanks for your feedback!
Sorry. Please try again later!