Google
Google Complaints Continued... (Page 2)
367+ reviews added so far. Upset? Call Google corporate: 650-253-0000

Address complaint. I use Lift to get around and every time I call for a Lift it takes them to the mall & not my street address. I have to talk to them and tell them how to get to my address. Is there anyway I could correct this?

Google sells inferior products such as a $75 overpriced chromecast ultra which is nothing more than a piece of shiiit that didnt work but managed to damage my pc monitor w) in the 1st 3 days of trying to use it to mirror phone display. I reported it to google and filed a claim in an attempt to retrieve the cost of my broken monitor. Its been approx 6 months now, and google flat out doesnt respond and the many times ive called customer support re: this issue I was told the issue had been escalated & that i'll receive a call from mgmt w) in 24 hours and not once has anybody called me. Google flatout doesnt care and apparently they seem to be untouchable considering they are doing this very same thing to so many other people, not just myself. The gov't entities that are responsible for ensuring our rights are protected as consumers and americans and assume the duty for regulating and ensuring that companies such as google are operating and doing business in a lawful manner, are literally doing nothing. To those of you who may be reading this we americans have officially entered into a very questionable time and should all be extremely concerned about what evil lies around the corner! I also have had personal data on my mobile device which was stored in picassa than transferred into google drive by google, such as photos, videos, and file documents that have dissapeared and never again resurfaced. Additionally, the majority of our mobile phones have various apps and functions that google will request permissions to access and on multiple instances i've declined google permission to access, only to discover that googles service disregards the fact that I denied them access and will bypass permissions amd reser my preferences all without my permission. This is against my constitutional rights and violates the privacy laws we have in place in the US, yet google continues doing as they please without any concern or regard. Its appauling what this company is getting away with and its all kinds of scary that our govt doesnt seem to have any inclination to put a stop to it. These must be the end times ive been hearing about since I was a child, that religious folks talk about. We still have the option to sue google and its the following step on my agenda. Fuck google!! You deserve to die and I hope you burn in hell!!

I want to file a complaint angainst the app war robots. I recently got a new phone and downloaded it and all my progress was lost. I have attempted to contact their support and no one will answer my request and I have spent hundreds of dollars on that game. I want to know what can be done since you have it on google play and they are not helping the customers.

They take all your info and act like they are doing you a favour, they are pure evil just like facebook and all these garbage tech companys.

Google keeps calling wanting us to update our business with them, we don't have a business and inherited this phone number from a company that went bankrupt 5 years ago and we were continually getting calls from google, 2 times today. We are a retired couple and have never had a business. This is blatant harassment and I want them to stop calling our phone number.

Need to sort ye flash out I'm getting headaches, I'm suing if it doesn't change x

I have turned off the location service on my phone as I feel it is an invasion of my reasonable privacy.
However,the device continually keeps asking me about this service,wanting to turn it back on,usually in a 15-20 minute time frame.
This constant and and continuous harassment has not only stopped videos from playing,it over rides any and all functions on my phone.
Basically,No means No,and I feel that since my phone service provider seems to be able to locate my phone for any and all purposes,including browser and application data delivery,that it isn't necessary for the Google platform to continually harass me to turn on the location for its own purposes.

cameron Craig
from Arbutus, MD
When i use google news I can find indescribable amounts of info on donald trump . However when it comes to science and or topics not related to trump i am left with just a scant view of anything beyond. I just wish your platform for news was more broadly versed for people and not so subject to the ebb and flow of society

Nicole Donat
from Nampa, ID
THIS WOULD OF BEEN A ZERO RATING BUT IT WAS NOT AN OPTION!
We had found the perfect home for us when we visited Idaho February 18, 2019 and made an offer. The sellers accepted our offer and we were put into contact with Nic Hurst employee of Geneva Financial. We were in contract as of February 18,2019. Things were going well at first, documents were provided as Nic Hurst had asked for them. We officially moved to Idaho March 2, 2019 and lived in a studio while our new home was in escrow and being processed, so we thought. Our home in California was also on the market. We continued to provide documents to Nic Hurst for the VA loan that we went with as before in California. Our home in California sold and closed early April 2019. We had informed Nic Hurst that we were putting $30K down on to this new home as a down payment from the sale of our home in California. We had been informed by Nic Hurst that our home here in Idaho would close the follow day, not to worry as he had it covered. He did not complete the loan as promised, he did not lock in our rate with the VA on time, he did not get the appraisal out on time. It would take him hours to days to respond to text messages from us. He would make every excuse in the book not to get back to us. Our Realtor Doug Kelly finally had to get his boss Jay Madison (branch manager for Geneva Financial) involved as our loan was not progressing. Thinking this would be handled and we would be able to close on time. Jay Madison called my husband and he explained the situation and how this loan should of not taken this long to close. Jay Madison was informed of all the concerns we had and how this loan on our new home was not being processed. The VA rate was locked in 2 weeks prior to closing on this house which was too late and a horrible rate. Jay Madison insured us he would handle this and it would be completed in a timely manner. Jay Madison informed us that our contract stated that we were to close April 19, 2019 the latest sooner if possible. Almost 2 weeks had passed and we finally got the green light to go to title to sign our papers to close, which was April 23, 2019. My husband and I arrived to sign our paperwork April 23, 2019, upon reviewing it within 5 minutes of sitting down they were WRONG. They wanted almost $2,000.00 more on the day of signing by check. Jay Madison was called from the title company with our realtor Doug Kelly with us and was asked to make this right for us as it should not take this long and have had so many problems to close a home. Jay Madison stated legally he can not do anything but change the documents to add the $2K into the sales price of the home and issue the CD all over again. My husband & I asked for his fees to be reduced, as this should of been caught way before the day of closing. He again stated he will not do that legally. His hands were tied and he made it quite clear it will not happen. He resubmits the CD same day, April 23, 2019. We reviewed the new paperwork at 2pm via e-mail and again it is WRONG, the $30K we wired as a down payment was now reduced to $29,994.26 and the house payment had increased. Jay Madison was then called and rudely asked if he should cut us a check for the difference in the amount of $6.00. Jay Madison was argumentative with us stating that the VA will not allow odd numbers and there are a lot of moving parts on this loan. LIES as we have had a VA loan in California. Again he was asked to reduce his fees not the federal fees but his broker fees to make this right with us. Again he refused and would not do this I have witnesses and text messages from Jay Madison refusing to make this right with us. On April 24,2019 when we actually closed on this house they again changed the number of our down payment again from $30K to $28,050.00 and added fees into the contract that we did not agree to and or sign these new numbers. Jay Madison stated to us that he had to work the numbers to make it work. We explained again to him that we gave exact $30K not $28,050.00 or $29,994.26.
Jay Madison is NOT an upstanding business individual. He is a disgrace to this company. He does NOT have your best interest at heart. He is all about the Money. He even overcharged for a credit report. We were having to pay rent each day we did not close on our new home.
He had the nerve to text me the day of signing our paperwork stating that he knows I am frustrated but we could be good friends if I could get past this. No I do NOT need friends like this in my life. I DO NOT RECOMMEND ANYONE TO DO BUSINESS WITH GENEVA FINANCIAL. They will not get things done in a timely manner unless you have months to wait.

I receive daily harassing phone calls from services trying to force me to update my business account. I've been cussed out, hung up on and literally called every day. This is extreme harassment and even though I've asked repeatedly it wont stop. I have no use for google and nothing good to say about them

Why haven't I received an explanation of why I can't access my account? I don't remember the last password and for God's sake (the stupidest question of all time) when did you create your account? Back when I didn't care about remembering. That shouldn't be a question people!!!!!! I want a reset your password that works, that's it. Delivery drones? Self driving cars? It's all a big fat waste of time when I can't reset my password! Seriously? Please contact me!!!! That's all I want. A new password!!!!! A new password!!!!!!! A freakin new password!!!!!!

Eric John Cole
from Faber, VA
l am sick and tired of fights being 3/4 through music cutting and stupid rectangle asking if l want to listen still. Pretty GDF'ing ridiculous
l like google l like youtube chrome etc.Also password saving...

Mahendra Singh pawar
from Navi Mumbai, MH
My google account frequently get stopped, when clicking google or crome it display unfortunately crime stopped.

Christopher Bowers
from Waycross, GA
I created a google my business account and went live with my business website on Friday, April 12th, 2019. My status is pending but it says I'm verified. It's been more than three days and I'm told it's a technical problem on googles end. The customer support lady barely speaks English and I cannot get a straight answer.

COLLEEN HAREWOOD
from Orlando, FL
All morning I keep getting e-mail that some one is trying to access my account. I called Google 1-888-856-5469 and spoke to one of the Indian rep who told me that some one in Mexico or Germany is trying to access my account and I have to pay a one time fee for Google to stop the person . Because I said I don't think I needed to pay for Google to stop people from accessing my account the Rep said that Google cannot help me and Hung up. I need some one to get in contact wit me.

Google repeatedly calls my office about updating company information. When I tell them the owner is in Beaumont they immediately hang up on me. I pushed 7 to be removed from the call line, 20 minutes later, another phone call. I decided to push 1, they had me hold, AFTER CALLING MY OFFICE, NOT ME CALLING THEM, for over 5 minutes. When I asked the female to answer the question,"you called me, why was I put on hold for over 5 minutes? She then hung up on me. I can only assume Google has been hacked and people are stealing information on people. Please correct this.

Bransford Shoemake
from Chelsea, OK
I have attempted to contact Google through various means with no success. A negative post was made concerning my law practice from either a fictional person or someone I do not know and have never represented. It is DAMAGING MY BUSINESS! We have tried for TWO WEEKS to talk to someone about this...we have flagged the negative post and followed the instructions given us by your on-line postings. NOTHING HAS WORKED. I need someone to call me before I take some other action.

I have complain about Google pay. I make a payment through your application to ola money for rs 388/on28/03/2019 .but till 11/04/2019 amount not credited in benificery account but debited from bank. I raised a complain but still not any action taken by you. And no replay given to me. It's very poor service.
I am not aspect this type of service from GREAT GOOGLE.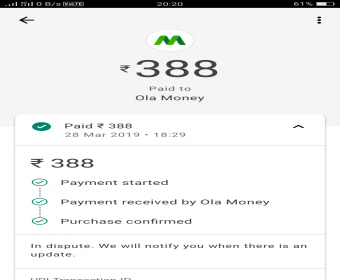 PAMELA COLEMAN
from Omaha, NE
THE CUSTOMER SERVICE REPRESENTATIVES ARE AWFUL. I CANNOT UNDERSTAND WHAT THEY ARE SAYING WHEN I ASK A QUESTION. IF YOU ASK THEM TO REPEAT THE ANSWER THEY HANG UP OR HAVE A SERIOUS ATTITUDE. I ASKED FOR A MANAGER, I WAS TOLD CUSTOMER SERVICE DOES NOT HAVE A MANAGEMENT TEAM. THE FEMALE REPRESENTATIVE WAS YUCK!!!! I SPEND A LOT OF MONEY AND I WILL NOT ALLOW A PERSON TO SPEAK NASTY TO ME. I WILL QUIT FOR AWHILE BEFORE I DEAL WITH AMAZON PRIME AGAIN. HAVE A GREAT DAY.

Marina Tucker
from Fairfax, VA
Was on the line with NEST customer service for over 5 hours concerning a defective NEST. They kept passing the buck. Each time they told me I'd have to hold for 2-3 minutes it was 30-40 minutes . Spoke with 7 different agents who asked me the same questions each time. Was on 2 different "chats" while I was on hold and was disconnected each time. Each chat person asked me the same questions 2-3 times during the chat. Clearly their tactic is to wear people down so they give up .

Russ Houle
from Washington D.C., DC
When are you going to update your street view? I have tried to use it on places over 8 years old and it is unavailable.

I am the owner of a large Childcare Centre and someone called Ben Fletcher has desicrated my web site and also posted reviews detrimental to my business. I need this stopped immediately. There is other businesses this guy has hacked! My business is Tiny Tots Childcare Centre. Please respond ASAP as I'm getting complaints from my patrons!
Sylvia Storer

Muhammad Yaseen
from Islamabad, IS
I am unable to reset my password as I forgot my password and now I am trying to reset but google can't verify that this account belongs to me
I have received otp on my personal number but it's not so helpful for me

Your customer service line " open till 6p.m. ", called at 5:25p.m. and the recording said closed at 4:30p.m. DA??
Chat line has been empowered to send us to enroll in a device contract.... Not free. BULL!!
WASTED TEN + MINUTES ON HOLD.
I WILL BE SENDING MY COUNTER TOP OVEN BACK .
SHOULD HAVE BELIEVED THE BAD REVIEWS.

Noel Bell
from Livonia, MI
Someone posted online that I have HPV and Herpes
If you google my name
It appears on Cheaters
I can get no response from them

Robert w cowdrey
from Woonsocket, RI
On my brand new Windows 10 computer I'm having issues with Google Chrome it takes a long time to open up I tried uninstall it and reinstall it it still does the same thing this is the first time this has happened on any computer I ever had it always open fast I tried it on somebody else's computer if she still did the same thing is your wig we can get this fixed cuz I like Google Chrome

I am really tired of the adds every time i open my phone. I am sick of the adds you have ruined the Internet.

casiree cotton,patrick caldwell
from Los Angeles, CA
im filing a complaint against GOOGLE for tampering and deleting videos and images out of my GOOGLE DRIVE that was evidence for a really high profile case thats involving multiply cases, in arizona supreme court and california supreme court,i notice the act of missing videos and images around december.GOOGLE deleted 2 of my videos without my consent which is illegal also known as breaking privacy rights and tampering with evidence which is against the law,CRIMINAL CONDUCT plays a big part in this situation due to the fact that GOOGLE is to obey and uphold the rights of someone privacy as well as confidential rights.now again GOOGLE has tamper and deleted 3 of my images which brings it to the total of 5 which was 2 videos and 3 images.i have the proof i need to prove my allegations against GOOGLE.the unlawful act that GOOGLE have done can lead to legal issues especially when GOOGLE has tampered with evidence,breaking the law.i as a account user under GOOGLE is now a victim of GOOGLE.and there is no right under any circumstances to be treated in this matter..i will appreciate if someone can contact me or legal actions will be the next step, thank you and have a bless day! casiree cotton and patrick caldwell

Horrible,nightmare customer service in India. Very limited English,zero knowledge. Constantly verbally abusing customers. Hours on hold. Horrible street noise. I was trying to resolve a problem for days.

jeff banes const.
from Olney, IL
I will be fileing a lawsuit . I have been called over 180 times this year. 3 months. I have recorded these last calles from 618-690-1669. I told her and you please stop calling you r ruining my business I have no other option but to retain a lawyer. this is proof of notice thank you! jeff banes

Paris
from El Dorado Hills, CA
I am very dissatisfied with the way my technical issue got handled by rude, unprofessional people overseas who would deny my to esclate my call to a manager on duty. It was the first and probably the last time I eould ever recommend google to anyone. I will spread the word about how horrible you handle your customers. I will retirn my google device and continue to spread the word about your products and services. Jorrible horrible cistomer service with your overseas call centers! Do something about it. Thisbis unacceptible!!!

Worst customer service!!!! There representative not located in the USA and all they know it's to lied and i never got the right answer only Read me the policy (Google change there policy when ever they want.....)

I have been scammed for 16,000 I called you immediately to trace the google number and check on the google cards they made me buy.... I filed a report I was told I would get a response from 24-48 hours and no one has called me from the fraud department and that was Thursday its Monday now. Should I get a lawyer

Mark c Jasper
from Coshocton, OH
I have purchased a product from Buy Factory Direct Have had no luck getting product repaired Lots of E mails also returned product as per instructions still getting runaround Going on 2 months Any help PLEASE Mark Jasper

Jean Coffey
from Naples, FL
I do not want to see the advertisements every time I open my email. Please stop them.
Thank you

Two days ago I was informed by a representative from Google in Chesterfield. Oh that I would be receiving $3000 refund but would have to return $800 back before I could cash check. Two $800 attempts were made without success and now they will not return my 1600 until I resolve matter plus I can't cash check. This is all thru Google!! I need help

Chris Pilos
from Bradenton, FL
My right to privacy has been violated google has stored and kept personal photos from my phone, stored on their cloud without my permission as well as all websites I'v visited, YouTube videos, watch history, locations, texts, phone calls, email etc google has literally been monitoring everyone who own's a smartphone by collecting all the above information even after I have went to their site and was shocked at all the data they had been keeping on their servers that I thought private

David Charles
from Hounslow, ENG
I own a company's & google has excepted an advertisement for another company with exactly the same name as mine, in the same area, with a different telephone number.
I have spoken to Comanies House & this company does not exist.
I have also spoken to a few people in google customer service but I keep being told that there is nothing that they can do about it.
Why is google accepting advertisements for non existent companies & why can't they remove them when they find out.

When you buy a Google product you expect a permium devices and also premium service. Too bad reality learned me something else. Bought a Pixel 2 XL last year and noticed that the USB-C port seems to be semi-broken. I couldnt get a headphone to work on the audiojackconverter. No problem, bought a bluethooth headset. A month further my device started to shut down when i plugged a charging cable. Checked the internet and see this is a common problem with the usb-c port more people having, even with the newer Pixel 3. So, a factory fault. Contacted Google to get a RMA like 5 weeks ago but still have no solution. Premium service? Not even close. Next time ill buy a Asian phone because the service is waaaaaaay beter.

My sister is having problems with her Facebook account, so for Tech help found a phone number for help..The number is 1-844-233-3282, which turned out to be a scam, and is listed on your Google page. My sister was told in order to receive help, she must first buy Pay Cards, at $200.00 each..to make a long story short, she at last woke up to the fact that they were scamming her, after having given them $1,800.00 !! I'm wondering if your Google page, and you, are aware of just what is listed on your page? Surely I would think you've checked out what is listed? Seems not. So now my sister is out the money, still no Facebook, which has her business listed on it, and also now will change her checking account and credit card account. This is very upsetting, and proves the elderly are targets. We will be contacting "Call Kurtis" on Channel 3 or 13, and see what can be done.
I will appreciate a reply.
Kentwaykats@aol.com

paul warren
from Los Angeles, CA
lost service to broadcast service in la Mirada CA wed. day at 550pm, almost Monday and no service repair this is unsatisfactory this is not first time this has happened.

Using search tools for Google Groups for USENET newsgroups yields a list of links, none of which will
open. It fails on Firefox v 65 and on Chrome v 72. Is this yet another degradation of the archive that makes
using it even nearer to useless? I'm still annoyed access to soc,history.what-if has been blocked,
due to a spam problem created by users flooding groups through Google Groups accounts.
Bringing the functionality of advanced USENET archive search would be non-EVIL, also.

Google support:
See the email trial above (historical trail since August 18 regarding caller on the other phone, mobile or land line, hearing echo through car aux connection via google Pixel2 dongle).
We have been waiting for a response and updates from Google support and to see if updates corrected the issue. No response and the issue is still not resolved.
We have tried in safe mode, factory reset, we turned on and off, we turned off wi-fi calling, we called in on land lines and cell phones, changed the aux cable, swapped out the original dongle for a Moshi as prescribed on the Google site for simultaneous talking and charging. We tried multiple phones on the same set up in my wifes MDX, all work great. We have tried the same set up in multiple cars with 3 different iphones, my Nexus 6P and a Samsung, all work great, except the Pixel 2 still the same, caller hears thier voice echo and hence the calls are not working. This is unsafe and more than that for an expensive phone this is unacceptable.
In frustration for lack of communication from Google support, complete silence since 10/09/18, I reached out the the number for phone support prescribed above on Monday 2/5/19. After 30 minutes on the phone I was told though they are support this is outside of thier area of service but would not elaborate. Would not tell me if this is a hardware or software issue and sent me back to online help, which as you can see above we have been waiting on since August to get this safety issue resolved. Unsatisfied I asked to speak with a higher level technician/supervisor. I was put on hold again and ultimately informed that no one was available but was assured I would receive a call back within 4 hours. No call yet 1.5 days later. Further the person would not provide a name or any information so I could keep track of who I was working with. Pretty clear from the communiques you just want us to go away.
We are big google fans, we have the Google mesh wifi and google speaker along with 2 google phones. I need to replace my Nexus 6P, presumed to be with a Pixel 3 XL, but if we cannot get the newer Pixel 2 to work as well as that old phone, and support has proven to be unhelpful, this will force us to seek out competitors phones and systems. Perhaps this is what you want and we have just not gotten the message.
Per Google research on 2/5/19 this issue is still pervasive in the Pixel 2 today. At this juncture Google needs to step up and provide a new phone that works or a full refund. I have not researched if this specific issue is prevalent in the Pixel 3 but clearly it has not been corrected in the Pixel 2 as the complaints for this specific issue continue.
Please provide next steps. Feel free to call me on my cell at 310-850-8427.
Google Support team:
Does anyone every read what an owner writes? I noted in the last email I sent, we purchased through verizon, they sent us to you for the problem. Then we moved to T-Mobile, we asked them, same thing set us to you since it is a phone issue and not a Verizon or T-Mobil issue.
So again, Google is making a bad phone the consumers problem, won't speak to me in person and now wants me to go back to a retailer that I no longer have for a an issue they sent me to you for!
So to get a replacement phone, finally after months of dealing and waiting for assured return phones calls from managers that never come, fixes, updates, responses and going through all the steps "to test and correct the issue" multiple times to no avail, and purchasing replacement cords and dongles on my dime, the only thing you can do take my wifes phone away for 2 weeks and we do what, go without a phone!
To date, no one at google will/can tell me (or many others with the same issue) is this is a hardware or software issue. Since August 18 no straight anwer.
How do I escalate this? Now I am just angry.
It is clear you do not want our business, I get it, you are very large and go onto the next consumer. After arguing with all my co-executives who have iphones I guess they were right.
Let me know who I can speak with at a higher level or what the address is for a formal complaint about the phones and Google support.
Tony F.

I have a small business and I keep getting calls telling me my google listing is not right. They want me to pay them hundreds of dollars to "fix" my listing. I have spoken with someone in the past regarding this and I never really understood why people are wanting to charge me to "fix" something that your lady told me was NOT wrong! I have kept a list of numbers, names and dates that they have "harassed" me.
Today I have received two calls and no one there. They play the message to press 1 to talk to someone, but it hung up on me.
I am going to my local law enforcement to see if I can file a compliant with the names and numbers I have.
Of course I cannot call the number back as it says it is not a working number.
Why are they trying to get hundreds of dollars from me in your name??
Connie

What has happened to Google customer service? My recent Playstore experience was apalling, apparently, the new customer support solution is to transfer all blame to the unfortunate user of your badly curated services. When your reps were not spouting gibberish they were reinterpreting policy to fit their argument, nevermind what is written in black and white..IT SAYS WHAT WE SAY IT SAYS. Amazing! Full of attitude, arrogance, rudeness, and accusations, all vestiges of the once flawless Google customer service model vanished as your reps. droned on. As a consumer I do not wish to financially support this 'NEW' Google, when my account balance is exhausted replacement funds will not replenish it. I will mourn the 'OLD' Google, and all the wonderful things it stood for...in your quest for cash you have lost your way. Sadly, I am done. Meanwhile, you should ask yourself how Amazon prospers while treating their customers like GOLD. I am truly sorry it has come to this.

Jan Steven Kryski
from Trail, BC
My complaint lie3s with your Google Play App. Mainly "Jackpot Giant Casino". I have made a lot of purchases here and the games don't always work. This past weekend there were no tourneys and no jackpots, there entire system was not what I payed for. The games are slow and then they are fast and sometimes they actually appear to work. My stop button is held hostage by the developer. They are really are terrible games and when you have payed to play it is like you have been deceived robbed whatever you what to call it.. it is not fair nor reasonable.

Nancy House
from Glasgow, SCT
You have taken money from my bank without my authority, can you tell me why, I am a 70 year old pensioner and can't afford anybody stealing from my account

graham mayo
from Hatfield, ENG
I'm being stopped from using facebook is the discrimination. Could I take this to court or are you above the LAW

Jo Pedley
from London, ENG
I am The Branch Manager for The Best Connection Employment Agency in Stoke on Trent. A review has been left on our business google page from a temporary worker that we are unfortunately no longer able to work with. Following a couple of issues with the individual, he left a google review with statements that were untrue and also included accusations that I was a racist. I have spoken to the police regarding this matter who will be speaking to the individual and have advised me to contact Google to get the review removed as the contents of the review are incorrect and the accusation of racial discrimination is both untrue and very upsetting. I feel that this slanderous comment could effect me both professionally and personally. I would appreciate if someone could confirm that email this has been received and the action that will taken.
Many thanks
Jo Pedley

CLYDE C JOHNSON
from West Bloomfield, MI
Why will Google not forward a note to my legislators which is in opposition to gun control bills coming up ?? After several tries, all I get is "Google will not forward". All three of the legislators should know my position and it is not up to Google to monitor that position.
Have feedback for Google?
Thanks for your feedback!
Sorry. Please try again later!