Frigidaire
Frigidaire Complaints Continued... (Page 2)
81+ reviews added so far. Upset? Call Frigidaire corporate: 1-800-374-4432
Harry Ramey
from Glasgow, KY
I am contacting you concerning my Frigidaire Refrigerator Mod. NO. FFHS2311LWD. I bought it at Lowes here in my hometown in 2014. Since then it has had MANY problems one after the other. Ice maker replaced 3 times, Valve solenoid , Wiring harness, and now as of Thursday the ice maker again needs replaced, and the Damper also has to be replaced per repairman. I have spent more money on this item than it cost me (1100.00) I just think the parts should be built to last a lot longer than that. From the first 3 months I had it there have been a major repair needed every few months. . Parts and labor combined are a major expense to me. I have to tell you that it is not at all a good product. I need some help on this. It is a sorry put together item. What can you do to help on this problem with YOUR product? Thanks, Harry Ramey.
Dwaun Lanham
from Washington, DC
My stove went out on July 10, 2018 on July 11, 2018 i placed a repair order!!! Was given July 16 with an open all day order, the morning of the 16th i called to confirm the technicians time and was then told my repair order was returned to the company because they were booked for the month!!!!! I never received an email or phone call stating that I would still not get my stove fixed!!! I then called Frigidaire and he tried to go e me a date of July 24th i stated to him that would be unacceptable U took off from my job to be home so that my stove would be fixed! I'm an very disappointed with the miscommunication with the company
Rebecca Bernat
from Lexington, KY
Trying to get through on customer service was IMPOSSIBLE. First everything I selected took me to an automated robot that wanted to find a store or repairman that carried or serviced my product. I had a simple question about a part I found inside my oven door when I separated it to clean between the glass. This part was loose inside the door. I took it to home depot where they sell these stoves and the guy did not know what it was. Finally when I got through on the customer service line to where I should have been connected to a live person, I was on hold for about ten minutes, and then the call was disconnected. When I tried to call back, the robot said all employees were at a training session and I needed to call back. Your entire company needs to be trained on service!! This is a waste of your customers' time and shows lack of respect for the people who are buying your products. If it was really true that you have so few customer service reps that they all need to be in training at the same time, you should leave a place for us to your company to call us back. How many times today will I need to call back, go through that entire annoying phone tree only to be told the employees are still in training? I can't use my oven or replace the door until I know whether this part is important and where it goes! It's not in the manual I got with the oven, so I am relying on your company to give me an answer. Please improve your 800 number!
Sandra Ortiz
from Jacksonville, FL
Dealing regarding that I bought at Lowes and is a lemon. And I hope that you know that Fl has a lemon law. Iten was send to repair - since April. Every week Service come to house and are unable to repair. This issue is going on more than 12 weeks, with no resolve in the future. Yet continue paying for item that does not work and was bought in Nov 2017. Cust service never has a concrete answer. At this time and after about 10 repairs-the item needs to be replaced and not repair. I have waited long enough. Please assist. I bought an item of your company that does not work and you have not come true to me as customer. Thanks
THEODORE (TED) J BOGUSTA
from Hawthorne, NJ
The first air conditioner unit we purchased from RENO's Appliance store, Paterson, NJ in less than a year malfunctioned. After many complaints Reno's supplied us with the same model, which again we are experiencing the same issue. At this point in time Reno's directed us to contact Firigidire direct. We are senior citizens in our 80's without air conditioning in this extreme heat, therefore interfering with our health.
Donald and Joan MacKenzie
from West Chester, PA
IMPOSSIBLE TO REACH A HUMAN BEING TO ASK A SIMPLE QUESTION!!!!! WE JUST WANTED TO ASK WHICH AIR CONDITIONER WAS RATED AS THE MOST QUIET! ENDLESS AUTOMATED MENUS>VERY HIGH FRUSTRATION LEVEL.LEAVES A BAD TASTE AND MAKES US QUESTION FUTURE SERVICE IF WE DID PURCHASE AN APPLIANCE!!
Deborah Cole
from Raleigh, NC
I was hospitalized for your stove that gave off carbon monoxide twice. I have documentation from the fire department, installers from builder and a tech that was sent to investigate the situation. After six weeks I still do not have a stove! Finally I was told I would get a new stove as it was still under warranty. Now Frigidaire sent a new stove but cannot install as it is gas and they need a licensed tech to hook up. I spoke to Rita Moss 706.651.7011 and she told me she does not do the scheduling! I am done with all of this and going to call the BBB. If this situation is not taken care of immediately, I have retained an attorney and he will take care of the situation. This was a life threatening experience, went to hospital, out of work and tramitized. I expect to hear from you tomorrow!
Deborah Cole
984.204.3622
Well your theory that the repair guy said could have been causing The mother panel to get blown out five times was a no go. My entire kitchen and house was re-wired back in 1997 when I redid the kitchen. I am I can re-stating that if my house burns down because of this short and the mother panel continually occurring I will seek legal counsel just to start with. There's something wrong in the wiring of the dishwasher that causes it to blow every few weeks. This is absolutely unacceptable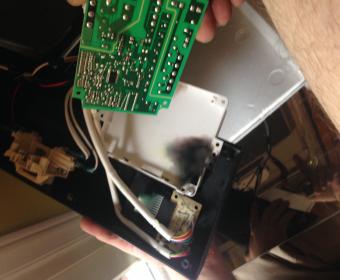 barbarahunt
from North Wilkesboro, NC
stove has no serial number or model number lightning hit myhome stove doesnot work can not have it replaced. so do to someone else negligent ithe consumer is just out of a stove and money. stove is about 3 yrs old. now you are aware there is a problem with your inspection system.
STEVE KATHCART
from Staten Island, NY
I HAVE A FGHC2331PF7 4 YEARS OLD ! ABOUT 12 INCHES DOWN FROM WHERE THE CLEAR PLASTIC LINE ATTACHES NEAR THE TOP OF THE BACK OF THE UNIT THERE IS A RUST SPOT ABOUT 5 INCHES ROUND AND A HOLE IN THE CENTER WHERE THERES A SMALL ICE SICKLE AND WATER LEAKING ON THE FLOOR. IT WENT THRU THE FLOOR AND RUIN THE CEILNG IN THE NEXT FLOOR BELOW ! WHAT COULD BE CAUSING THIS.
THANK-YOU ! STEVE K . CELL # (917) 294-9044
Mrs. Jeanne Morton
from Kansas City, MO
I bought a home which had a Frigdaire Window A/C unit in the kitchen window. Does it work?????I don't know. There is power going to it because the lights light up, but the fan does not blow cold air. I have tried pushing all the buttons and nothing works. Is there anyone where I live that I can call to even talk to them about this problem - NO! All they want to do is sell me a new unit. I don't believe I need a new unit. I need to know how to operate the one I have. It worked once this season and the weather changed, and I know longer needed an A/C in my kitchen. Now, I do and the thing will not work. I personally am sick and tired of reps telling me I have to buy a new one because they do not want to be bothered looking at this one. Pretty poor PR, I'd say. The model number is not given in my manual. Franks Appliance sold the A/C and he is located two blocks from my house and when I called he was absolutely not help and said he would look at it, but would charge me $50.00 to go two blocks. I doubt seriously you will read this, but if you do, I would expect a call back as how to fix this problem. Thank you.
Nicole
from Grand Rapids, MI
Thee worst customer service I have ever received! This company has taken my money and I have NOT received my product. I have been shuffled to many people who have not followed through on getting me my product that I have paid for! And there's no one who will give me my money back. You would think my product would be expedited to me but customer service says they don't do that. Still patiently waiting for a product that I've paid for but no one from this company cares if I receive. I was also told there is no complaint department. I paid for my replacement part in mid April and it's May 4th. You would assume they would do everything possible to make sure I was happy and had my part to my refrigerator.
Absolutely horrible company. I will never purchase a Frigidaire/ Electrolux product
Kelly Smith
from Burlington, NC
Spent $2K on a Fridge. Only lasted four years. Customer service was slow and unresponsive. Didn't seem to care.
Right after bought phoned Coast Wholesale Appliances and complained about the noise and what seamed to me excessive running, they sent a tech. out and he said that nothing was wrong , that the new fridges run more and are noisier that the older made ones, I have been listening to this fridge for going on 4 years and the racket that it omits is just about unbearable, as I have not got the means to replace I was hoping that you would look into this and rectify if possible. Thanks Darrell
ElizabethAnn Rozsa
from Orchard Park, NY
I purchased a Frigidaire Gallery built in single convection oven in 2011. The oven has always had a burst of heat whenever you open it. The heat is so intense that it will heat a chain on your neck and burn you. As adults, we have learned to lean back whenever opening the oven door. Now with grandchildren, the oven has become very dangerous.
The racks fall off the edges too. It seems the racks are too narrow for the walls of the oven. Many casseroles have tumbled, and broken while cooking.
Lastly, the oven has been overheating. I have to turn off the breaker in order to turn the beeping sound off, and to turn the oven off.
The model is FGEW3065KB
Serial number NF1230602
This oven was rated one of the best ovens, and was not cheap.
HELP before someone gets terribly hurt.
716-796-5930
Cora Faul
from Newark, NJ
I purchased the cooktop on 6/2/17 - the stove was not installed till 8/24/17 by our electrician. I tried using the stove for the second time on Sunday, 10/15/17 - there was sparks and the stove shut off.
I had extended warranty coverage - they came today and indicated the cause of the trouble was that the red wire on the wire harness was partially cut evidently when it the stove was put together. It was not cut by my electrician as it was in an enclosed area.
I am very upset about this. I just remodeled my entire house with this being the last room to be completed. I do not want the stove repaired, but want a new one that works. The model number is FGEC3045PS, Serial # 3F71507759. I purchased it from Lowes in Crowley, LA. Neither Lowes or Frigidare warranty has helped.
This if the first time I have purchased a Frigidare appliance - Please help me so I don't totally loose my confidence in your company. Please send an email response to the address above. Thanks
DOROTHY KINDEREL
from Jersey City, NJ
I HAVE BEEN TRYING TO HAVE MY GAS RANGE REPAIRED OR REPLACED FOR APPROXIMATELY 2 MONTHS DUE TO THE FACT THERE IS A GAS LEAK COMING FROM IT.....MY GAS HAS BEEN CUT OFF BY PUBLIC SERVICE ELECTRIC AND GAS COMPANY SINCE THAT TIME. ...THE STOVE WAS PURCHASED IN 2009 AND I HAVE PAID FOR A SERVICE CONTRACT SINCE THAT TIME. NOW THAT I AM TRYING TO USE THE SERVICES OF MY CONTRACT I HAVE NOT GOTTEN ANY SATISFACTION. THIS IS A DANGEROUS SITUATION AND PSE&G WILL NOT TURN MY GAS ON FOR SAFETY REASON, AND I WILL NOT ALLOW THEM TO DO SO. I AM GOING THROUGH THE CHANGE OF COMMAND, AND WILL NOT STOP UNTIL MY CONTRACT IS HONORED, OR I BE RE-IMBURSED FOR PAYMENT. A TOTAL OF 5 SERVICEMEN HAS BEEN SENT OUT AND NONE HAS BEEN ABLE TO RESOLVE THIS MATTER.
PURCHASE DATE 10/26/09 SERIAL # VF92137553 MODEL LGGF3032KQ
SHARON MARTINENKO
from Winnipeg, MB
My complaint is that I have a dehumidifier under warranty and have a reference no., but no indication how Frigidare is handling this problem.
JAYARAM HIREMAGALUR
from Short Hills, NJ
I PURCHASED FRIGIDAIRE REFRIGERATOR MODEL# FFTR1022QB 10CFT TOP FREEZER & SERIAL #KA636V280 FROM SEARS ON DEC 12 2016. FROM THE DATE OFPURCHASE TO TILL NOW THIS HAS FAILED (NOT COOLING) SIX TO SEVEN TIMES.
EVERTIME WE CALL THE MECHANIC HE SOME HOW CORRECT THE FAULT ON TEMPOARARILY & SAYS THIS IS NOT THE REFRIGERATOR FOR CONTINUOUS USE.
WE LODGED A COMPLAINT TO FRIGIDAIRE ON AUGUST 18 2017 TO LOOK AT THIS MATTER & EITHER REPLACE REFRIGERATOR UNDER WARRANTY OR REPAIR ON PERMANENT BASIS.
FRIGADIER ARRANGED TO SEND INDEPENDENT SERVICE AGENT TO LOOK AT THE PROBLEM & PROVIDE THE RECCOMMONDATIONS.
THIS MECHANIC CAME ON 08/23/2017 & TOLD US THE SAME REMARK "THIS REFRIGERATOR IS NOT FOR CONTINUOUS USE"
I AM TRYING TO COTACT FRIGADIARE ON TOLL FREE # 1-800-444-4944 NOBODY IS ANSWERING THIS CALLPLEASE HELP
THANKS
JAYARAM
My complaint, is my Frigidaire top freezer 8 year old fridigerator, the fridge door keeps falling off in my hands, this has now happened 3 times in 2 years, I have had problems with the door ever since I purchased the fridge, the door never closed properly, always required an extra push. I was told there was nothing wrong, eventually a service man came to look, charged me $120 to put a small nylon washer on the door, it lasted for about a month, before I started with the problem again. Now along with this the door keeps falling off, the pin on the bottom hinge slides up into the door and hence the door comes away in my hands. Being a senior it is very difficult to fix by myself as bot doors have to be taken of and the whole thing re assembled. I have asked numerous times for a fix for this issue, but am completely ignored. All I ask for is a solution Im not asking for a new fridge, although it will come to that or I will never look at a Frigidaire product again and will share with all my friends
Sara L Scarbrough
from St. Petersburg, FL
I have a Frigidaire washer model Fafw3511kro serial no-4c93702120 when it was 3 years old the rubber ring started getting very moldy. Contacted the dealer who said I needed to contact the company! So after several phone calls I finally got a live person! After a long discussion the corporate person told me they have had a lot of problems with the rubber ring. They said the rubber wasn't holding up to the chemicals. I asked did they have a recall or tell the public, of course they didn't.
I informed them they needed to send some one out here&replace.After much pushing they put the new improved ring in.Now it's 3.5 yrs later& here we go again. The new rubber is moldy. So I call corporate HQ again and this time they tell me it's out of warranty. I asked them, are you still having problems with the ring? Yes they are. I talked to Scott Krochlen at Frigidaire corporate he tells me the best they can do is 20% off a new one. He also admitted he has had calls about the new rubber being bad. So u tell me is it the same problem or not. If this was a different issue I won't expect them to replace.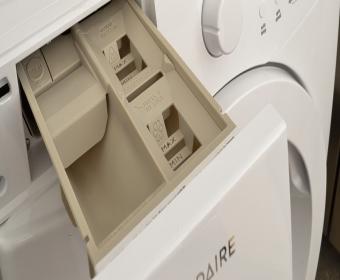 Richard D. Stinson
from Ft. Pierce, FL
I purchased the whole kitchen set, fridge, dishwasher, microwave and range on Labor Day. I have been very disappointed from day one of this purchase. The fridge makes the most awful noises. We have had a service tech out twice and I have only owned this unit for 2 weeks. I want a replacement and wonder what I do about this problem.. I rather have my old fridge back. Very disappointed in this product.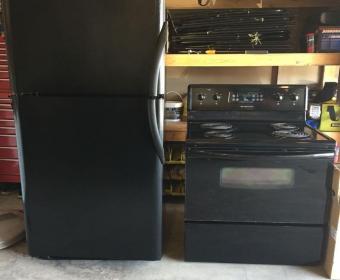 rickey leviner
from Wake Forest, NC
We bought a Frigidaire ice maker refrigerator and we paid for 3 years extended guarantee plan and we been having problems. The refrigerator ice maker is making a loud noise that we have to turn it off because we can't even turn the device off. This is the second refrigerator since the first one had the same problem and the store replaced it with one of the same brand and model. We have two service calls and the technicians replaced a part and gave me tips to do in case that the problem persist.
I have been calling customer service and have not have any positive response. I am to my wits ends talking with people that can't provide to replace the darn refrigerator. We rely in our fridge to keep our food from spoiling and at this point we were offer a service call for Thursday. By that time our groceries in the freezer and the fridge will be spoiled. I paid cash for the appliance and trusted that we were getting a quality, operational equipment and for our disappointment it's not the case. I need someone that knows what is doing to contact me as soon as possible.
I am frustrated beyond measure with the calling one number and another and I don't get any help. Frigidaire FFHS 2611 LWKA, serial #4A53000164, msnufactured in mexico 07/15, purchased in Lowes store located in Fayetteville, NC, off Fayetteville Road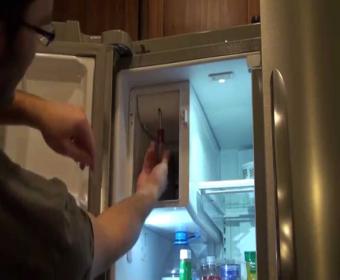 Carmen Rilogio
from Deltona, FL
Repeated break down in new fridge of ice maker. Model number FGHC2331PF7. Customer experience awful! I will never buy another product made by this company!
Rita Peralta
from Ossining, NY
I bought a refrigerator back in Dec 2015 - 6 months later the fridge dies. I am now 2 weeks without a refrigerator and have to wait for another week before the part gets here. I have a house full of people and no refrigerator, not to mention your customer service department stinks. They cant do anything no appointments available. I would never buy a Frigidaire. I really am interested that they take this piece of crap out of my house.
Allison and Alan Nunnery
from Milan, TN
We bought a Frigidaire gallery fridge last August. We had it only 3 months the icemaker quit working on Thanksgiving. We had trouble with it ever since. We had it replaced 4 times and now it's out again. Your only response is I am sorry and you extended our warranty for 3 months. Big deal, no one should have to go through this much hassle. Your product is not worth a crap I would love to get my money back. I will never buy another Frigidaire product.
Sally Tucker
from San Francisco, CA
Delivered on 3-28-15. Has never worked properly. Have had 15 service calls over 7 months with 3 different companies, all sent by electrolux/frig and spent countless days on the phone with their "customer service" reps and countless hours waiting for service people to show up. I have informed them that I am disabled and need a unit that I can count on. Have lost hundreds of dollars of food products. They refuse to replace the unit or issue me a refund and just keep sending more repair people. They are sending another on May 2, 2016. I cannot believe a company could treat any customer like this, let alone one who has thrown herself on their mercy, disclosing a medical condition. They are clearly in breach of warranty. I would be most grateful for any assistance you might provide to help me in dealing with this inefficient and heartless company.
I was told by frigidaire corporate management that I cant get my refund back till the repair company makes final decision. They did not pay for my refrigerator, I did.
No complaints about my Frigidaire refrigerator. I purchased it for my new home a year ago and it's worked great ever since. I really think these people make a perfect product for the price. It is not too cheap or expensive, and works great. My next appliance will definitely be a Frigidaire.
We purchased a French door Frigidaire 22.6cu. I am totally impressed with the fridge as it is of good quality and no issues as of now. The water dispenser is neatly placed. There is lots of space for storage and has cabinets inside which is very convenient. Functionality of Frigidaire is really awesome. I highly recommend this refrigerator.
Have feedback for Frigidaire?
Thanks for your feedback!
Sorry. Please try again later!