Dollar Tree
Dollar Tree Complaints Continued... (Page 2)
106+ reviews added so far. Upset? Call Dollar Tree corporate: 757-321-5000

Debra Davis
from Michigan City, IN
I went to the dollar store around the 19th of Sept.. I evenly exchanged some items, but instead of doing it the correct way, they did it in a way that I did not have a receipt. I arrived back at the store 15 minutes later. A female that said she was the manager told me to come back the next day and make sure I talked to her. Several other clerks were standing around too. It was near closing so I guess that is why she told me to come back. I called for a couple days and they gave me different times that the manager would be in, I finally went today 9/21 at 5:30. I told them the story several times until they finally were able to understand. One told me to tell them exactly what day and we will look up the receipt.
I explained that it was never rung up so their was no receipt and that is why I was there. And the manager? that was standing next to Marsy thought the whole thing was so funny, and they all acted like I was just making it all up in my head. Finally they rang everything up and gave me my receipt, They never said I am sorry you had to go through all this trouble, I'm sorry the whole thing was so funny, or anything. They will remember who I am if you talk to them, because I was not happy about being laughed at, and never have been given a receipt in the first place.

Tessa
from Saint George, UT
I live in southern Utah and frequently shop at your store #2681. I have noticed in the last several months that this store if filthy and not adequately stocked. Do you have district managers who spend time visiting their region stores to assess how they are presented to the public? Doesn't look that way. I am very appalled. I did have a chance to shop in other stores in the upper U.S.Northwest region this summer and found their stores to be inadequate as well. You need to look at the 99 Cents stores ( located in the western U.S.) and find out why they have been so successful.

Lisa George
from Greenville, MS
There was only on associate on a register with 15 in the line during lunch rush. When she called for help, the manager hollered from the office that she was on break. Once I finished my transaction, I knocked on the door and asked her to help with the line, or I will call cooperate. Her reply was, "call corporate, I don't care, and don't be rushing me". This was a manager, and I am very upset with how I was spoken to. I won't be returning. Store #528 on 4/28/15 at 12:30

Ramonita Lebron
from Pennsauken Township, NJ
I visit it your store today at this location Store# 931, 662 Cuthbert Blvd, Westmont, NJ, after I finish buying the Easter Card and decoration, I walk toward the cash register line, got myself in line behind my daughter, she was shopping too, the other cashier lady said: who Next, so my daughter walk toward her, I stay behind the lady in front of me with she was black, am Puerto Rican, went it was my turn, I ask the the cashier if she could she to see if the Easter Card where 2 for a Dollar, she said she could not do it, I said ok, I still want this, plus put them in separate bags, the Lady she stated troing my stuff in the bag, the plastics bag broke, I told her that it was not nice to trow things, plus she didn't care, the sales associated her name is: Catherine, next I would not visit your store anymore and I would make sure I would let people know that those people that work there are Races they don't want Hispanic people buying at your store# 931. Am going to make sure I will post the Receipt/store # in facebook!

I've shopped at DT on Neider at Hwy 95 a few times and as I lived nearby and wanted a possibly fun part time job I thought to print out an app over the company's general website and do as they directed, simply bring it in to the desired store. It sounds commonplace and so what of it, but I left there very discouraged after a cold reception. I as dressed nicely and was dignified, friendly and presentable. Elaine...I don't know if she was the manager but she sure seemed as one, coming out of the office and no smile, no appreciation of my having trekked in there, "a manager will call you." I'm so glad none did! Not that I knew any would. A couple weeks later I went back in there with a friend who had coincidentally asked her an inventory question and there was a patent lack of warmth or any indication she was happy to serve customers in the slightest. My experience that day between me, my application and that associate is a dismal one I'd rather forget. They have had a persistent Help Wanted sign in the window...since last Summer actually. I guess they're picky about who is hired much less interviewed.

I have a few younger children in the family that I want to spoil rotten so this is store allows me to do it!  You can't expect too much because after all it's only a dollar, but they don't pretend like they are anything different.  They have a great selection of items and most of the stuff doesn't look cheap like most dollar store items.  Great store to get things on the cheap and I give it 4/5 stars.

Jerry Golob
from Pittsburg, KS
My complaint is that for the last 3-months that I have shopped at the Pittsburg Kansas 66762 Store they DO NOT have much of any choices on the shelves they have not been stocking them if they have the merchandise the shelves are practically empty and I am very disgusted I shop there every month on regular schedule this time 10/03.2018 I went there and still empty shelves what are you going to do about it --- it is a shame that it will go down hill if you don't get a better manager - the manager don't seem to want to work and seems to not care maybe a little lazyness on his or her part this time the store is forcing me to go to the store in Joplin Missouri 0n Rangeline I have already called to see if they have what I need and she told me we have everything you need come on down she was very pleasant so I will it is about 35-40 mile from where I live . Do something about the Pittsburg Kansas Store 66762 Thanks !!

Marasha
from Star Lake, NY
The Saranac Lake NY 12983 Lake flower Ave. store is disgusting. You need to send one of your head representative to check this store out. The shelves are bare. It looks like a hurricane went thru the store stuff everywhere on the floor. I tried to bring my handicapped mom to the store and I couldn't push her thru the isle stuff was all over the floor. So we left. This is a fire hazard!!! I Don't know what happened the last couple of months, but something need to be done before someone gets hurt. It was always a clean store. I always enjoyed making a trip to this store.

Harry Balz
from Lindenhurst, NY
Being disabled & needing O2 when walking I am limited as to where I go. The store in Lindenhurst, NY didn't have the cart bars to keep the carts from leaving the store. Well, they do now.
I had to make two trips with my purchases, leaving paid for items in the cart by the door till I returned to retreive them. I was lucky nobody took advantage of this.
This is an example of how seniors and the disabled are looked upon by many, no respect and looked down at.

William Gallegos
from Pinellas Park, FL
On 8-7-18, at approximately 12:00 pm, I shopped at store 7242 in Saint Petersburg FL. Everything went well until I went through the check out line to pay for my items. To provide details, I had several items in a basket, placed the basket on the counter. When my turn came, the cashier, a black lady, who I assume was the manager, instructed me to remove my items from the basket. It should be pointed out that she did not ask politely, she firmly told me to remove my items from the basket. Anyway, I obliged with suspicion of the ladies attitude, as cashiers at any given moment at any store would simply pull the items out as pricing them. Then, after totaling up the items, the same lady, again told me to return the basket to the area by the door. This was before paying and bagging my items. I thought this strange, as I thought this was not my job or responsibility as a customer. When I placed the basket in another basket on the counter. The lady rudely scoffed as said that I should be more courteous and place the basket back, as she returned herself. So not only did she tell me to remove my items from the basket before she rang them up, but she insisted on educating me on my manners. I am not an employee of DollarTree, and she barked out orders as though I work for her. In addition, I did not know that I was obligated by social etiquette or any legal standard to empty and return the store basket. I have had such insulting or humiliating basket experience at any store I shop at. The cashiers at other store have a professional customer appreciation attitude and always empty the basket as they ring the items up. Then they simply slide the basket to the side to return them collectively when no one is in line. To conclude, I would like the previously written message to be considered a somewhat formal complaint. I strongly perceived the manager to act like an amateur when it comes to customer service.

DOROTA HABRELEWICZ
from Palos Heights, IL
I just came back from Dollar Tree Store located at 12005 S Cicero Ave. in Alsip, Il Store #5991 where experienced the worst service ever. The manager was rude,disrespectful to me. I ordered and payed for the birthday balloons on Wednesday August 1st to be pick up on Saturda ,August 4th at 11 A.M. I got to the store around 11:15 on Saturday to wait at least 5 min to somebody take care of me,then the manager of the store (could not get his name) did not have any idea about my order asking me - this store? today? he does not now anything,so I am standing there not knowing what am I supposed to do,the manager is not telling me anything,going back and forth to room and talking on a phone and not letting me know what is going to happen. When I tried asking him he stared yelling at me so I ask for a manager and his name to find out he is the one. I went to an employee to get the phone number I could call to make a complain as well as the name of the man and she (her name is Ray -she has a name tag luckily for me I can tell you who I tried talk) ignored me and after several times asking she told me she is new and she does not know her manager name or she can not give me the number (?????????). In a mean time the manager got my order and tossed it on a counter and slam the door to the room he was going and you could hear him yelling to somebody on the phone that I want to make a complain about him. I was never humiliated like that and I am wondering what I did wrong to be traded it that way. Finally somebody came from a back to make that order for me (could not get fis name either to actually thanks him for covering for his incompetent boss) as well as some costumer tried help me how to get the info I needed to let anybody know how employees in that particular store taking care of the costumers. I do now another manager in that store as well as other employees and thy where always nice and polite. I would like to know what is going to happen so no one will experience that kind of service ever again. I do not know why I should feel so bad about it when I did not do anything wrong but unfortunately the feeling stays much longer and I supposed to celebrate my son's birthday.
Sincerely, customer.

myleen monet
from Posen, IL
the dollar store at 939 sibley avenue in dolton, illinois did not open on 8-1-18 until after 10:00 am. I was there early and left then returned in the afternoon to do my shopping. THIS IS NOT GOOD BUSINESS. WHOEVER WAS SCHEDULED WAS NOT THERE.
The dollar employee named phaedra was the cashier for that morning, and a manager named JON. when i talked to him, he was very nice and seems to be a hard worker. he was stocking shelves, mopping floors, and working the register. i think he was covering for another manager. again, he was working and i don't think he was to open the store.
This store needs a lot of help. last time i was there, a stock worker was just sitting outside having a cigarette for quite a while. i know breaks are only about ten minutes, but this guy was outside for a long while. the store is under stocked and it looked dirty. i noticed a sign last month that said grand opening. for a grand opening, it was dirty and messy. i know you can do better. today, i would rate a zero with it not being opened on time. i would rate JON, the manager five stars. he really was trying to make the customers happy.

Jean moore
from Grand Prairie, TX
I was in line at the store started to put articles on checkout the checker ask another person not in line if she was ready to check out she said yes she pushed my article aside started checking her I walked out will never go to that store again

Your store at 1551 Missouri ave in largo florida has had some problem with there machine sat July 21st no credit card or debit cards or EBT or gift cards cash only today is credit cards EBT and cash it's been six days now no debit cards or gift cards cash and credit cards only EBT is debit and it works why not debit with gift cards and why do they have no cash all the time too why can't you refund the gift card with the receipt if it can't be used I'm mad I walked up to the store every day just about and I couldn't use EBT one day another day gift cards and cash fix the machine already people are getting mad and leaving your store why is it the isles are always blocked with boxes so people can trip over and walk into them your employees are rude to the guy told me today what you want me to do about it it's down and your other guy doing stock can't answer you about anything just walks a way from you every one in your store needs to be replaced another lady says have a blessed day and I don't like that just say have a good day thanks for shopping here.your lady manager was told there was a black guy drinking a soda in your isle and she didn't charge him for it or call the police or take him the bottle and say I'm charging you for what you drank she charged him for one thing not two and let him walk out of the store.

qGhsB1g4QsJwywnsXmDtnVJyXOnaicoVVxxud/99Fks=
from Oil City, PA
The general manager, Denise, was very rude from the time I entered the door until I left. My first experience involved asking her if the items I ordered had arrived. She explained rudely that I would receive an email when it arrived. After another week of waiting and seeing that it had already shipped two weeks prior, I stopped in the store to pick up my order. She rudely rolled her eyes at me and said she would check. I thought her attitude was uncalled for when she didn't even send me the email stating that it arrived! I then asked if the items did not work out if I could exchange them for something else in the store. She said no. After opening them in my car, I saw that they were the wrong items. I called customer service (who was wonderful!) and they said they'd give me a full refund if I returned the items to her store and if the manager filled out the survey. When I brought the items back in the store, she rolled her eyes at me again. She then took the items from my hand and turned her back at me. I felt humiliated and promised to never shop at that dollar tree again. Well after a couple of weeks, I've not received the refund. I asked dollar tree customer service why and they said it's because the general manager did not fill out the survey. They cannot issue the refund without her doing her job. I'm beyond frustrated and I cannot believe that the dollar tree would award this woman the job of general manager. I don't even think she should be working there!

Tawnya Rice
from St Louis, MO
This store is ALWAYS DIRTY!!! ALWAYS have supplies stacked in boxes in the isles and nothing on the shelves, I've been on any given day and it's always the same, I'm no if they are short of help, but it's ridiculous!!!! The floors are filthy, I will no longer shop there, because it has gotten worse!!! It's the University City location on Olive off of Hanley in St Louis, Mo

LISA
from Miller Place, NY
I shop frequently at the Rocky Point Long Island Dollar Tree It's
in need of a getting people that don't talk about
people in front of them or behind there backs and then you catch them in the act.
Guessing they have no life or there feeling insufficient about themselves.And then
they stare at you and say oh you shop here a lot.The manager always looks at me weirdly.Which is unprofessional in it self.I go to other Dollar Trees with no problems guess it's just Rocky Point Long Island.Guess they don't need customers as the place is not that busy.Guess that's the reason why.Treat there customers horribly.I think corporate should evaluate the store and the people that work there.

Marsha
from Charleston, WV
My debit card was compromised by Dollar Tree store # 3971 in the amount of $62.30 on 4/20/2018 . My total purchase was $11.30 . I Declined cash back. The cashier lady gave me a torn up receipt. I requested a reprint receipt. The manager came to look at the print machine, and told me blankly she couldn't reprint my receipt. I left the store very unhappy about this incident. I checked my bank account and it was debited for $62.30 . An amount of $51.00 was charged to my debit card without my permission and consent.
I had filed a claim with my bank. I also reported this incident to Dollar Tree Corporation. This incident shouldn't never happened in any Dollar Tree stores . Why this store manager couldn't reprint my receipt ? The printing machine was working perfectly for many more transactions on other customers. Dollar Tree corporation MUST INVESTIGATES THIS INCIDENT ,AND ASSURED THAT THIS TYPE OF PRACTICE WILL NEVER OCCURRED AGAIN IN ANY DOLLAR TREE STORES.

Joseph R Sliney
from Cumberland, RI
Purchased various items that totaled $34.75 the cashier was arrogant, did not want to listen to feedback about what he was charging for the items.
when i finally was able to communicate with him I was able to purchase the items. After returning home I reviewed ;my on line banking only to find out that Dollar tree cashier charge me twice for the same items. I returned to the store only to be told it was impossible for the store to charge twice for the same purchase. i showed the owner and the cashier, who was also an owner, the bank statement and they agreed that i was charged twice, but it was not their problem it was the banks problem. Now I need to file a claim to get back my money, and it will take 10 days. Dollar Tree, Bellinham, MA. If the owners treat customer arrogantly,without any feeling or care what can i expect from underpaid service help,

Valleria Robinson
from Alachua, FL
The Manger Name Donna was so rude .I was trying to buy some items and was paying for them with a 100.00 bill. The cashier went an asked the manger Donna can she break that 100.00 she said loud no we can't then the other cashier said I think I may have it she don't open that draw if she don't anything smaller then that so she have to go some were else to get these items. I was out done then to try make a complaint then get the run around that's unacceptable.

Tamika Jones
from Washington, DC
Dear CEO,
I visited your NE Minnesota Ave in Washington, DC location, Store 5874. While completing my transaction, a store attendant Ronald checking bags at the decides to sweep my feet with a dirty broom. Why is this young man touching my body with a dirty broom when the cashier is ringing my items up?! It was so disrespectful! Please explain to me why he all of a sudden decides to sweep me?! A line full of customers in front of this cashier. Your employee's behavior is not professional! I don't think it's funny at all! Why do I have go to any location and yell or scream and act out of character?! THIS IS INSULTING! I AM NOT TRASH NOR DIRT! PLEASE CORRECT YOUR EMPLOYEE!

Carmalita Melton
from Jacksonville, FL
I went into the store today on old st Augustine Road, Jacksonville Fl 32257 and when I went to check out the Ast Manager said it was for employees only and if I was not an employee I could not use it.. Not only would she not allow the cashier to use the coupon she is at the balloons yelling over to the cashier.. as well there was a lady that needed a balloon and she could not get off of her cell phone long enough to provide customer service..
she said the coupon was not for customers.

I WENT INTO DOLLAR TREE AND SHOPED AND WAS TOLD NOT TO ANYLONGER GO INTO DOLLAR TREE I HAVNT STOLEN ANY THING I SIMPLY DIDINT KNOW THAT I DIDINT HAVE A RECIEPT FROM THE OTHER LOCATION I MADE AN HONEST MISTAKE

Wenda Stinnett
from Thomasville, NC
Was at the Dollar tree on libery Rd Thomasville NC and there was only one person there . She was checking people out and her line was all the way to the back of the store. She was doing her best to check them out. The problem is was she the only one there? Stood in line for 15 minutes and had only moved a foot. This is not her fault. Seems to me it is the fault of poor management.
Won't be shopping there again. Will find another store such as mighty dollar. Wish I could if helped her.

kenneth spencer
from Pico Rivera, CA
Yes I was working at at the store , on Hesperia rd. Victorville ca. First situation I left my register and the assistant Ms.Brook ask me do i trust her . I Told her yes. So she begin to remove everything from my cash draw ! When we counted. the money it was short. 30,00.So from then on she would not let me know when I was to work. I would come in and she would say you are not to come Unless I call which was never. Which made me lose my job. Other employers told me money was also missing strange like my situeation .Ms. Brook also told she worked in la as assistant at the (99 cents only store ).Were money was missing. THANK YOU VERY KINDLY

Zzina Wilkerson
from Saint Joseph, MI
I'm a regular customer at the Dollar Tree in Benton Harbor, Michigan 49022
Every week I purchase 10 to 15 bottles of Donald Duck Orange Juice ...but after being asked by the Manager were they good she now purchases all the juice by the box leaving none for the customers and I feel that the customer should come first. For the past month or so Ive been told by the other employees that she (the manager buys them all for her husband) Now my family and I have to drive al the way to Niles to purchase the juice for my mom whose diabetic the only orange juice that doesn't' give her heart burn.

I was at Dollar Tree in Sacramento, CA on Northgate Blvd north Natomas, when I accidentally left my wallet and iPhone at the register, while loading my items into cart. Five minutes later I realized I'd left wallet and iPhone at store. I called to inquire about them, when the worker answered the phone and said, " there's no iPhone or pink wallet here." I called again to let her know I had just left there 5 minutes ago and that my iPhone and pink wallet should be there, they'd be hard to miss.
She was adamant that they weren't there. Well, when I went back to the store I looked around for ithem to no avail. Then my mom suggested that I go near the office area to call my phone on her phone. Now mind you I had been calling the iPhone before going back to the store. My mom was right! When I called the iPhone near the office my phone rang loud. The girl who had insisted "no there's no iPhone (6+} nor pink wallet here. Had them both at her register out of sight, then all of a sudden she asked, "did you leave your iPhone and pink wallet here?"
I was livid! She had plan to steal my wallet (small) and iPhone! I wanted to say some choice words but decided to report the incident instead.

Virginia Simon
from Tacoma, WA
I have filled out five applications for dollar tree that's located on 72nd street in Tacoma,WA. I speak to the hiring manager Martinez she gives me the same story give me your name I will lol up your application and call you in for an interview I called and spoke with her today again 9-1-2016 she gave me the same story. I asked her why do you still have the for hire sign in the window if you've hired 20 people already she said that's the corporate office policy.

Deborah
from Piscataway, NJ
Went shopping at the Dollar Tree EastBrunswick NJ store when I walked in an employee Dennis was very rude to another employee who was putting handles on broom heads apparently he had put a handle on wrong and was told you put this end in not this end. Then Dennis remarked didn't you go to college I wanted to answer Dennis back did you! Then while shopping as I like to do at any Dollar Tree I go to isle by isle Dennis who was stocking shelves, walks in front of you not even to say excuse me or a hello. He needs to go through some training attitude adjustment, he seems like a bully. The other employees a very nice Too bad he's the bad apple. I always go to Dollar Tree because of their outstanding customer service, but I may not go to this one ever again.

Rosalind
from Leesville, LA
I was at the Dollar Tree on Burbank Drive in Baton Rouge, Louisiana on August 6, 2016 about 3:45 pm. I told the lady at the register, I wanted to return some items, that included mustard, ketchup, pickles, etc. food items that was not frozen foods, the items had not been open and I had my receipt. The lady at the register informed me that you cannot return food items. There is not a sign in the store which says that food items are not returnable. A customer in the line said that the other Dollar Tree Stores will accept returns on food items.
Then the lady who says that she is the assistant manager of the store, went on a rampage talking loud over the whole store and cursing talking about me trying to return the food items. This was totally inappropriate and unprofessional. There were a lot of people in line and in the store including children when the so call assistant manager proceeded to put on her inappropriate loud show with cursing. Not happy with the service by the managing employee.

jodi gauthier
from Chicopee, MA
I was at the dollar tree store#1432 in Chicopee,ma. I went to register#2, the person at this store was very rude. I went to take a shopping cart outside and didn't know that I couldn't bring it out.she said there was a sign on the door that I didn't see and she very rudely said cant you read and embarrassed me in front of other customers. And also I asked all the shelves were empty and asked if your shipment didn't come in. and she said rudely obviously. I always shop at your store and usually your employees are nice and helpful. but this employee today was very rude.

Sheila Trout
from Rosemount, MN
I have been in the dollar tree store 7350 153rd St W Apple Valley Minnesota 55124 on numerous occasions. Every time I have been there, it is at least a 20 minute wait to check out! Not because there isn't someone who could open another lane, but because the manager refuses to do so! You need a manager who can see ahead of time that they need another cashier and has them ready before there are 30 people in line. I will probably look for another dollar store that has a competent person working who knows how to manage a store and cares about the customer.

Lisa Prentice-Schulz
from Plover, WI
I placed an order for a tee shirt on line. I immediately received the confirmation order # 35145. The funds were charged to my master card. Now there is no shirt, no status change on my order, no shipment. I have sent 3 request via email that either i want the shirt shipped or they can refund my money. I have not had a response to any of my emails. Dollar Tee website was used. Order placed 7/10/16. 11 days without a shipment notification?

J. Clarkston
from Carlsbad, NM
I had a bad experience at our local Dollar Tree in Carlsbad, NM. I went in to our local Dollar Tree store today. There were not any shopping carts. I asked a passing Dollar Tree employee if there were any baskets. She snarled that there are only 8 baskets and they are all being used in a very harsh tone. I noticed a basket right by the check outs and it was full of cardboard and other store stuff. But I did not say anything and just left the store. I spend a lot of money at our local store because it is very helpful for educators. I have been an educator for 23 years and buy a lot of materials to get ready for the school year. I will not be doing so this year and will share my negative experience with all my colleagues. Dollar Tree is usually a teacher's dream store.

Mary Miller
from Santa Cruz, CA
I went to the store at about 5pm on 6-25. As I was in the store being rung up the gentleman that was waited on before me, had walked out the door, but came back to the door. 3 employees were right there. The gentleman said " He just paid for his water, but didn't want to waste it, but there was a fire out front. NO employee moved, so I walked out the door, and started stepping on it and moving chips around. Someone had thrown a cigarette down. It wasn't going out, at first. I walked back in to pay for my stuff.
I looked at the 2 employees who were not doing anything and I told them, they might want to get water and pour on it. 1 employee looked at me and said " We put water on it and there's nothing else we can do" No one had done anything while I was in line. And if they put water on it, they did not make sure it was out, cuz it was going when I got to it. I was not real happy with their attitude, and the fact 1 walked away and went into the office. With all the plastic container you sell, 1 of the employees could of gone into the bathroom and filled it with water to pour on it. The attitude I got was they were lazy and didn't care if it got out of hand, We don't need more fires big or small, I've been in retail for over 30 years. I would never of been so disrespectful , to anyone. Thank-you for taking the time. Hopefully you retrain these employees.

LaShawn Bailey-Jones
from Richmond, VA
I was having a wonderful day taking my 81 year old grandmother to run some errands. She wanted to stop at the Dollar Tree #508 (4340 S. Laburnum ave Richmond, va 23223). I had $1 coupons for curad products. I think I had 9. Yes, I am a couponer and it is hard work to cut coupons and go through the trouble of finding items on sale to use the coupons on to make it with your while. I hate paying full price for anything and if I can get it free or pay less. Why not? I don't think there is a law against couponing. I don't do a lot of couponing at Dollar trees, but for once I had a coupon I could use. I didn't know you could only use 4 coupons per item per day per household.
Ok. fine. There are rules and regulations in life. When the young lady who rang me up told me this, I was like ok let's take 5 of the 9 items off. The manager came over. I guess he had a bad day or something because he told me " I am not selling you any more than 4" and you are not doing all those different transactions. He said I was rude but I hadn't gotten rude. All of this in front of my grandmother. If I had gotten rude she and everybody else in that store would have known.
When I asked him for his supervisor's name and number. I never got it. All he had to do was explain the coupon policy, take the 5 items off and kept it moving. My cousin who does not live with me was going to get 4 curads but he said "no". I still got all my 8 curads for free because I found 3 more coupons after I left. I went to another dollar tree with my 4 coupons and I had no problem. Nobody is going to talk to me any kind of way. He doesn't own the store. He just manages it and it doesn't seem like he is doing a good job. I will be going back to that same store to use the other 4, and he better leave me alone.

Monique
from Fayetteville, NC
I go in dollar tree almost 3X a week, every time, me and my family go there, its always cluttered and only 1 line is open. All the employees especially the managers never smile, greet customers or anything and always has an attitude. Today , I visited dollar tree and , I believe it was the manager, didn't greet me at checkout but what really made me mad when she slammed my money in my hand. I was in there about 4:55 p.m. I really hope y'all get a new crew because they never seem happy and everyone in town says it as well. I use to be a manager and I always treated my customers nice. But I absolutely hate when I have to go into dollar tree in laurel.

lori jubic
from Albany, NY
I order balloons on June 3rd at the store # 6253, I was to pick them up on June 5th for 11.30am. I order #187 and 201 20 each. 40 Total. Ok go to pick them up not ready. Not happy but Im dealing with it. Then the cashier is going back and forth to do these and still wait on customers. Then your store manager comes over with an attitude. I ask is this normal not to have them ready.
I get no I had a new manager on last night and a lot didn't get done. So then I see Im getting balloons I didn't want unknown to me 201 is a variety pack. I ask if I can just get the yellow ones. With attitude she looks and says we don't have anymore. I said not happy but Im now pressed for time. She continues to do the balloons and I ask if she has bags to put them in.
She said no put I can use trash liner bags they can only handle 3 ,I said your killing me. Now she walks away and gets the liners. I said I can't do that I have 40 balloons. So she then ties them together in bunches and walks away. I ask if anyone is going to help me again no response walks away and goes to her office. Im standing in your store no help and an attitude from your store manager. I was so mad. I couldn't even talk. She walks away won't help me and hides to I leave. Really poor poor customer service and let alone poor attitude she is displaying in front of her employees.

Jessica Christine
from Berlin, PA
There is assistant manager at Dollar Tree that is always texting on her phone, when she is suppose to be doing work. She is rude to the customers, and to the employee she works with. She always works the evening/night shift at the Westwood Dollar Tree at 1910 Mino Drive, Johnstown PA. 15905. Her first name is Amy.

Dr. Happy
from San Francisco, CA
I was wondering why all of your Lil' Dutch Maid cookies are 13oz's, but the peanut butter sandwich cookies 9.3oz's. They should be 13oz' also(1012087). Are you trying to "cheat" the consumer? I called ABIMAR FOODS, INC. in Oklahoma and they said they package the peanut butter cookies in the 13oz size also(1012087). I buy a lot peanut cookies from you. I know that you want to make a profit, but not at my expense. Will you rectify this situation? Thanks for your help in this matter. My wife and I love The Dollar Tree Store. God Bless. I do The Happy/Complaint/Prayer Show on cable television.

Rose Ann George
from New Bern, NC
Nothing really. I have been very content with ALL the Dollar Trees in the states I've shopped at. TODAY, however, I simply went in to exchange a nightlight purchased from either the larger or the smaller store and was given a hard time, saying I needed a receipt for this $1 item since they had never seen this design.

Concerned Customer In Jackson,Ohio
from Wheeling, WV
I was waiting to talk a Dollar Tree employee that was holding some things for me. She was talking with another employee, so I was waiting for her. The employee she was speaking with looked at me and said, well put your stuff up on the counter. I said to her I wasn't ready to check out that I was waiting to speak with the employee she was talking to. I was so amazed that when I looked at her name tag that she was in management.
I have never been spoken to in this manner by someone in management. the name tag said her name was Debbie. Since then I have spoken with different people and they have said she is very rude to them. If you don't correct this it will cause the company to lose money. I love shopping there ....but I will not tolerate being done like that. So therefore she needs to be replaced or her title removed. Management doesn't treat people like that.

lorene corbett
from Buffalo, NY
I think someone needs to take a look at store1424, 1551 Niagara Falls Blvd Amherst Ny. I was in there last night 4/14/16 @approx 7pm & the store is in deplorable condition. I have never seen that store as bad as it was last night, this store has been declining. There was debris in every isle & dirty, dirty. I should have taken pics.

S. White
from Marysville, OH
We have a dollar tree store in my town, Marysville, Ohio. I am in there all the time. I love the store. Since our store got this latest manager the shelves are always empty. Sometimes I go to the store on Sawmill Road in Dublin, Ohio to get things I need, as this store is always stocked and clean. The Marysville store is always dirty, this includes the shelves themselves (since the shelves are empty you can see how dirty they really are. The floors are filthy and there is always items on the floor. I do not want to see this store close. It seems to have a lot of business and I would not want to see it close because of no stock and the filth. Please look into it. Thank you so much.

Susae Klavetter
from Willmar, MN
The Dollar Tree in Willmar, MN needs a change of Management. It is dirty, cartons all over the floor, empty shelves, no recovery of aisles. Toys and other products lay all over the place. The staff smoke outside the building right by the entrance and leave one person inside with a long line. I used to go to this dollar tree at least 3 times a week and now I go once a month to see if somehow it has changed and is clean like it used to be 2-3 years ago. The manager they have now has been there for months and it's only going down hill so he must not have a supervisor watching him.
Dollar Tree should be ashamed to have a store that looks this way. I really hope something is done so we, in Willmar, will want to keep shopping there. A dollar general is coming to the north of Willmar and another to the east and that's where people are talking about shopping. One of the employees said they only clean up the place when there is a visitor coming. It is disgusting to go there. So sad because I have seen the store in it's good days fully stocked with a clean appearance. It's a shame. I hope someone catches on and helps this store.

Dredsel
from Jacksonville, FL
Your store at 6466 103rd st in Jacksonville Fl. looks like it is 20 years old! The parking lot is littered with cans, bottles, and trash! The isles haven't been cleaned in months from their appearance. There is inventory, trash, and chewing gum spots throughout the store. Surely you have inspectors that make random checks on your stores. I visited it today and couldn't believe it has been neglected to such an extent since opening.

Sarah Paul
from Seminole, FL
Checking out and the manager named Annette at store # 2530 was very very rude. I shop there all the time she must be new. Ticket # 3569-02530-01-011-29662 /Tuesday 2/1/2016 at 12:39pm. Never greeted said Hello, proceeded to ring me up no smile at all like hates her job or customers. I had bought a wine glass she put in a plastic bag by it self and said this is your wine glass in this bag. I said could you wrap it please she said she had nothing to wrap it with rudely because I break stuff real easily so I said can I have another plastic bag so I went to grab one and I was going to wrap it. She grabbed the bag out of my hand with force and in a nasty tone in front of other customers said you can not have another bag it will cost the company billions of dollars.
I said why are you being so rude , then I asked for a piece of paper towel behind counter already opened she completely ignored me. Then she really got nastier , I said no reason to be rude to me she then handed me abruptly handed me a piece of small ad paper and I said thank you. But it did not work, too small. I said can I speak to a manger in charge you really have an attitude. She said I am the Manager go ahead report me my name is Annette! The store was a disaster and short staffed. I go there at least once a week and so do my friends it is really going down hill. never was like that before. She did not even apologize to me nothing know I will not shop there cause of her disposition and personality how did she make it to manager the store is a mess.

Pamela Diaz
from Walnut Creek, CA
I was treated very poorly by a Dollar Tree customer service rep in the store. She was rude, very disrespectful, she's not very helpful. I was buying a few items realized I didn't need (2) items I asked if she could take (2) off she blow really hard I asked if that was a problem she said to me yes and went on to tell that she gets in trouble if she has to back out item. I went on to tell her that I am the customer and if I wanted to have it taken off that my option.
So she rung me out gave my receipt she said to me in a harsh way" I hope you have better day' the tone offended me. So I asked for her manager as I was waiting a lady in line had asked her what had happened and she went on to talk to the lady about what had happened. I went on to tell the lady it wasn't her concern ant the cashier she should not be speaking about my business to a customer. I explain to him my concerns and he shrugged his shoulder like "whatever he never once apologized for her rudeness so I asked for his manager's number. I came back in the store because I noticed he didn't put his name on the paper nor the cashier's name.
So I spoke to another associate in the store because I needed to get the information from him so I asked the associate if she would stay in the office while we spoke so he allowed her to. I told him how as a manager you don't treat your customers rudely I told him to look and the camera and he could see how she was speaking to the customer in the store and went on to say the camera has no audio. What offended me even more was as I was leaving in she went on to yell about things about God which was very condescending to me because she was being smart.
As a customer I feel the situation could have been handled better> I work in customer service and I know that not how you treat your customers, I am very offended in the way God's name was brought up the way she said I hope you have a better day and how you store manager handled the situation.

Mary Johnson
from New Brockton, AL
How do you provide feedback if you cannot read receipt? This happens at a lot of the stores. Seem like a simple fix if someone would that the time to replace ink.

I was excited to have a dollar tree come to Merrimack NH. Over the past few months the store has continually gone down hill. It is often very messy. The floor seems to never be vacuumed and there are piles of stock in the isles. There is often only one person on the registers even when there is a line. I have seen the person I assume to be the manager standing in front of the store smoking.

mary
from Albuquerque, NM
I went to your store on Austin Peay in Memphis TN on December 5th I have a cast on my right hand. I asked for a basket I was told they are all outside. The cashier said you will have to go outside and get you one. You had one cashier ringing up another one walking around putting up candy meanwhile the line was getting longer and longer the one putting up candy finally got one a register. I called talked to a lady who said she was the manager she told me you should have asked for me while you were there really you are really busy you should have baskets available for customers.

Lynette Newman
from Hurt, VA
I have applied to Dollar Tree (Altavista, VA) numerous times in the past two years for a part time job and each time the application was not even acknowledged. Do you have to know the right people to be considered for a job at Dollar Tree? I believe I deserve to at least be advised why my application was not acknowledged/considered. I am under the impression that I am being blacklisted by Dollar Tree. Hoping to hear from you soon.

R Cooper
from Newport, AR
Last night, December 1, 2015, around 5:30 p.m. I went into Dollar Tree looking for a specific candy that I had purchased there a couple weeks ago, (which, by the way, they told me it would more than likely not be available again). There was freight sitting in the aisle, stacked 5-6 boxes high, half opened boxes sitting on floor with items laying out in disarray on the floor. It was a mess. When I went to check out there were 5 people in line with one checker and 2 other employees just sitting back in the office doing nothing while customers were waiting. The third employee, evidently was just getting off duty, however her attire, while working, was unprofessional. She may be the assistant manager, who knows. I don't know her name.
But her attire needs to be more professional and neater. Honestly, I had to check myself that it wasn't dress up week for Halloween. She was slouchy and unkempt. She is nice enough, but a person working in the public like she does should take more care of their appearance. Our store is still new to the town and its appearance and employees' appearances, I feel, is valuable to the success of this store. I never complain on people or stores, but just felt someone higher up than the store manager needs to know about this. Obviously, he isn't concerned with it. Thank you for your time and attention to this matter.

I love the Dollar tree I go in there all the time to shop. I was excited to hear that they opened a new store up around the corner from my home. So when they finally opened it I have been in there dozens of times and most of the times that I am in there shopping there are these two workers who are so rude and disrespectful. the man is an older man with salt/pepper hair who is complaining about the customers and their children. He just gives me the creeps and I heard from other people who just feel uncomfortable going in there. The other day I spent like 40 dollars and I wanted to purchase a Dollar tree gift card for a friend but the man denied me to purchase one.
I was upset. its like he didn't want to take the time to punch numbers in the cash register. also the cashier who is a woman I think she is in her mid 20s but has the worst attitude and just playing rude. The other employees see people walking in and say...welcome to Dollar tree but when you see her and she sees you she just looks at you like you are a piece of trash. I do not know how this girl got a job working with the public. I would never treat people this way. Please do something about them I will never ever step foot in there as long as they are still there. I did go to another Dollar tree where the workers treated and respectfully helped me purchase a Dollar tree gift card.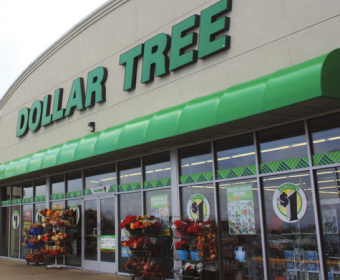 Andriette Parker
from Nashville, TN
On Saturday 10/10/2015 Madison Tn. Store. I visited the Madison TN. store, after entering the store with three children, your staff announced adults with children need to keep their kids with them and under control keep control of your kids. At this point my kids where the only kids in the store. Then other customers starting pointing to my kids saying their referring to those kids, see them right there. While my kids are old enough to realize what was going on. Once a gain over the loud speaker the female repeated what she had said the first time and then instructed security to sweep the isles. A few minutes went by a third time your employee repeated this statement once again. I then expressed to the voice that everyone in the store heard you the first couple of times.
At the end of the visit while checking out the female at the register asked the kids where they going to pay for the mask that their where wearing. I immediately expressed to her that they had this mask when they came into your store. Early that day when I just had one child with me we visited your West Nashville TN store on Charlotte Pike, where the mask where purchased. When I picked up the other kids they where given the masks by their cousin. I have both receipts from my visits. If her job was to watch and monitor she and the way she acted watching their every move then she should have know that they had these items when they entered the store. I was very upset by her intimidating behavior toward me and the kids. Discriminated against and embarrassed.
I visited the store yesterday to tell the manager about my experience and to get the district number she gave me a number that no one answer I do not believe it was even the right number. Also the manager looks like the person whom I had the bad experience with.

Lynne
from Round Rock, TX
Stop shrinking the package so you can still charge a dollar before long it will be one bite foe a dollar, many items are a good value but the snack foods are becoming a joke. If it keeps up people are talking and noticing and they will stop coming. No one wants to pay so you get three bites and it is gone. You will be able to get away with it for a while but like all companies that do not listen when people get upset they end up out of business!
Have feedback for Dollar Tree?
Thanks for your feedback!
Sorry. Please try again later!