Dollar General
Dollar General Complaints Continued... (Page 3)
116+ reviews added so far. Upset? Call Dollar General corporate: 1-877-463-1553

Sheila
from Rapid City, SD
I visited the Dollar General in Akron Ny on October 14, 2017. The store was a mess. I was not greeted by the cashier when she was cashing me out. Also, one of the store employees was wearing shorts. I worked at a dollar general and I know none of this is store policy. One of the best dollar general stores is the location in Corfu NY. I hope to never visit the Akron location again.

Richard Kugelman
from Norfolk, VA
I was denied service because I had my service dog. The lady at the place on Military Highway in Norfolk, VA said I had to have "paperwork". First off that is a HIPA violation and second a violation of the ADA. I do not have to provide "paperwork" whatsoever. the lady sited "insurance" so I want to see that so I can present that to my lawyer. Hopefully I get a response but not banking on it. Terrible to even assume.

debbie lusk
from Baton Rouge, LA
I usually excuse all the mess in the store when I shop but this time it was impossible. The store looked like it had been trashed ! Merchandise was hanging off the shelves, scattered across the floor on all isles. Half unpacked boxes blocking access to the isles ect ect ect. I had to roll over clothes, blankets, flowers to move across the store.....
When I checked out , the only employee in the store, was talking on her cell phone with a friend ! What is going on ?
I don't think I'll ever go back. You have lost a goo and loyal customer ! shame on you !!!!

Eugenia Adams
from Orlando, FL
While loading my prepaid Visa card at the dollar general in Mayo FL the cashier took advantage of me being distracted by the woman behind me. I loaded 400. On my card and was given back my receipt which I just stuck in my wallet and left. Bout 35 mins later I began getting text messages from my debit card letting me know my balance. The cashier had kept my card and stole every penny that I had deposited and then some. Come to find out she has done this to others. However I have pressed every charge that she can be charged with. They r still investigating and dollar general has her still working. SMH she should've been fired right then when the law viewed the tapes. I have an attorney retained now and hopefully will get some Justice.

Linda Vett
from Dallas, TX
I have complained 2-3 times bout dollar general store in Vernon tx#01726, that store is a mess nobody wants to stock anything they have not stocked cat food in a month I have ask them even left a note no good.The manager hires so many people and they do nothing I drive to other dollar store which are bout 35 miles.They need to all be fired even manager,and the employees &manager park their cars right in front of the store where customers suppose to park.Linda

Lori
from Philipsburg, PA
My complaint is with your store #435. The store is always messy with stuff in the aisles. Also, customer service is lousy. None of the employees in this store is happy or courteous to the customers. The manager seems to be miserable and unhappy. I love Dollar General and have been in many stores that are very customer oriented and happy and everything is in its place. This Dollar Generals Customer Service and organization is the worst one that I have been too.
Thank you for your time,
Lori

Brad phillips
from Mountain Pine, AR
I went to the Cherry Valley AR store #11806 on 12-12-16 around 9:50pm. When I parked, "Lisa" an employee was standing IN the front door ( not to the side or in a designated smoking area but IN the front door) smoking and rolled her eyes at me and told me in a hateful tone "hurry up because we're locking the doors in one minute." I knew what I wanted and told her so on my way in. I got my items and went to the check out.
When I arrived at the checkout, "Lisa" who was still IN the front door smoking told me "we have to tell everyone that because if we don't they'll be in here till 11:00!" My receipt shows that I checked out at 21:55:53. As soon as I walked out of the store "Lisa" locked them behind me. My receipt # is 890715636104339521121921919413432612221137. I tried to report this on your survey but it wouldn't take the # on my receipt. I believe "Lisa" is a terrible representative for your company.
From the moment I parked at your store she gave a manner of unprofessionalism and rudeness.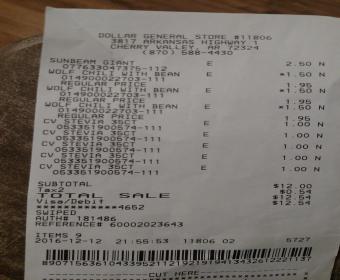 Angela Bunde
from Houston, TX
I went to dollar General tonight I had a 100 bill and the lady said we can't break that all we have is out holiday money. I am sorry but you still have two more bank days to get your holiday money I am sick of going in there and they never have change to break a 100 or even a 50 dollar bill. They need to have change all the time.

I went into Poteau, OK store Saturday November 19th and there was only one person working and the lines were very long and I had to wait a long time. The cashier informed us that she was alone and she was sorry for our wait. Even though she was polite I do not find it very professional not having enough employees there especially on a busy weekend. I do like shopping this store bit I rather go to the store on Broadway now because at least there I don't have to wait so long for service.

Tammy Collins
from Salisbury, MD
I had bought 3 Pepsi 2-liters and 3 Mountain Dew 2-liters and they were all flat in taste. I was very disappointed because i bought them for my son's Birthday Party. All Dollar General Could say is im sorry. I was wondering if there was anyway that pepsi company may be able to make this right with me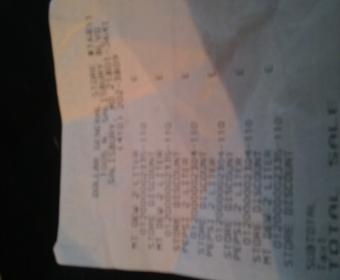 Kathy Rodriguez
from Fort Morgan, CO
Recently visited dollar general in Milliken, CO. Worst store I have ever been in! It was filthy, trashed, disorganized. The screaming music was so loud you couldn't even carry on a conversation. There was so much stuff on the floor you couldn't even get a shopping cart through the store. The clothing section was the worst most of the clothes were on the floor being stepped on and drove on by carts. It was so bad I turned around and walked out. Very disappointed.

Dollar General, your customer service related to acting as rental agent for Rug Doctor comes far short of other agents! Shame on you! I rented a shampooer that was out of order. Taylor your manager refused repeatedly to refund my rental fee. I wrote to Rug Doctor and was advised most agents refunded rental when unit did not function. You took hour of my time seeking resolution on phone with Rug Doctor, Hour transporting and working with Technical support to try to get unit working. Rug Doctor was great to work with. You, dropped the ball big time Dollar General.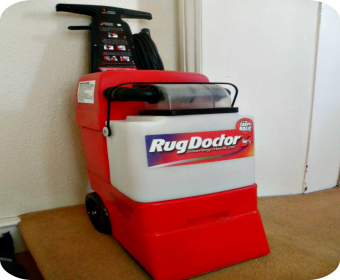 Jan Godwin
from Fort Rucker, AL
This is not a complaint. I did not know how else to ask. I am unable to walk any distance at all. No matter I was just wondering if it may be possible to maybe add at least. Two wheel chairs with baskets for customers like me who love to shop in store but cant for physical reasons please consider it.

Joanna Vauhan
from Ahoskie, NC
I purchase several items from Dollar General today while I was out of town visiting my mother grave. I stay in Murfreesboro, N.C. And this store is in Bunn, N.C. I stopped to purchase artifical flowers to put on my mother grave and some more items. I brought 2 packs of foam plates for home use. I thought the clerk had given me all my bags but when I got home I realize he did not. I was so disappointed with his services. He wasn't that nice. I called the store after I saw I did not have my item. He said he was sorry he thought I had everything. Then he said he came out side to give me my bag. I was outside looking at the flower to put on my mother grave. Very displeased with this store services. (Christian) cashier. He needs more training in customer services.

One needs to be very careful with the products used for babies and I am glad to find quality products at Dollar General. Went to purchase diapers and skin care baby wash and some other house hold its. Dollar General is the best place to shop for such things which doesn't compromise on quality. Reliable and trust worthy products being sold here. The staff at Dollar General were also pleasing and helped me in my purchase. A section that covers products under beauty,kids,food,pet food,toys,household items and many more only at Dollar General. Shopping has never been more enjoyable before until I came across DG. I would definitely go there in future for my needs and recommend DG to others as well. Great going and keep up the good work.
Have feedback for Dollar General?
Thanks for your feedback!
Sorry. Please try again later!