Days Inn
Days Inn Complaints Continued... (Page 2)
79+ reviews added so far. Upset? Call Days Inn corporate: 973-753-6000

byron gorden
from Omaha, NE
my wife and I stayed at one of your hotels in Dubuque ,Iowa on july 15, of this year.
when we got to the room we noticed a cock roach,,, thinking well,, its only one bug,, we killed it and went to bed,,, in the morning,, we found 5 more roaches in the room.... I am very disappointed with your hotel.. I spoke to the person we checked in with ,, all he said,, was thanks for letting me know,,, I would like to know how you would feel if you stayed in that room and found that many cock roaches in the room?? Feel free to call me at this number (712-269-7827)

Cletus Legg
from Memphis, TN
I stayed at a Days Inn at 943 East Commerce Street Hernando, Ms. on 7-10-18. Upon arrival I found my room flooded. I called the front desk to inform them of the problem. The girl at the front desk brought me a mop and asked me to clean it up. She also brought me towels to lay down on the floor. I checked out the next morning. Later I found out I needed to stay another couple of nights. I called and made a reservation on 7-12-18. I arrived at 3:00 only to be turned away. The clerk said my dog shed too much and the room was too hard to clean up the dog hair. The floor was linoleum not carpet. How hard is it to run a vacuum over the floor. I do it every day in my own home. It should not of been a problem. I also paid 15 dollars extra for this nasty pet room that I stayed in. Maybe they need a new maid, (someone who wants to do their job). I will never stay in a Days Inn as long as I can help it again. I ended up having to stay in a super 8.

GARY A SILKA
from Belmont, NC
checked into one of your hotels at norfolk va airport on military highway on 6-1-2018,was in the room maybe five minutes, my wife had to move the refigerator over in front of the receptical,so my 1 year old couldnt grab the plug. and found food and maggets on the floor. room 203 the edges of the carpet were dirty. as we were getting our baggs to get out of the we saw a bug crawl across the desk. we had a late check in around 1030pm. I informed the front desk and immediately checked out. this was booked thru expedia. I was charged a penalty of $102.31 for cancelling my weeks reservation. your gentleman that night offered another room but we refused considering the circustances,why take a chance? we did take photos of the room.
I feel the I should get a full refund and not be charged anything. for the safety of my family we had to get out of there. the guy who checked us out lied to me because I received a call from the receptionist the next day asking if we were staying another night,your guy said that I was checked out that night and he did not give me a copy of my invoice. thank you for your consideration, my #is 814-688-3814

Gail D Johnson
from Dover, DE
I have NEVER experienced such deplorable conditions as my room here in Days Inn Dover. The shower fixtures are broke and came in my hand while turning the shower on. The walls and door in the bathroom has brown questionable streaks running down. The towels were old and dingy. The coffee pot is broken and looks like it's never been cleaned. The bed is nothing but springs and material. The curtains at the window are hanging off. The couch is filthy. The phone was so dirty I had to call the front desk on my cell phone. The air conditioner sounded like a motor boat running all niight. If I did not live 4 hours away from here, I would have turned back immediately and being that mostly all hotels were booked left me no choice but to stay here and sleep in a chair. I am totally disgusted with this place. I have too many pictures to attach images but I will send them to you at your request.

Anthony White
from San Jose, CA
I frequent this hotel quite often and I am currently a Gold Member. After my most recent stay on 4/11/2018 I will NEVER stay at this hotel again. I spoke with the person who checked me in about paying with cash which I had done everytime I stayed at this location. The rep assured me my card would not be charged because I paid with cash when I checked in. Needless to say my card did get charged and when I called to speak with the manager about it he was extremely rude and hung up the phone on me. I need someone to contact me asap regarding this incident as this person needs to be fired from your establishment. I can be reached at 314-372-1627.

EDNA GREGG
from Newark, NJ
DISAPPOINTED AND FEELING DISRESPECTED, BECAUSE OF A DESK CLERK WHOSE NAME IS SANYA, APOLOGIZE IF THIS IS NOT THE CORRECT SPELLING. I AM SURE YOU CAN VERIFY WHO WAS AT THE DESK DURING MY TIME OF STAY.
THE DAY I SIGNED IN I WAS TOLD I COULD NOT GET A HANDICAPPED ROOM, WHICH I HAD ASKED FOR WHEN I RESERVED THE ROOM, I WALK WITH A CANE AND AM A SEVERE DIABETIC, SO SOME THINGS ARE DIFFICULT FOR ME TO DO IN A REGULAR BATHROOM. I RESERVED TWO ROOMS, ONE FOR ME ONE FOR MY 19YR OLD GRANDSON. THE CLEANING LADY TOLD THE FRONT DESK THAT A MAN ANSWERED MY DOOR, AND THAT THEIR WERE TWO PEOPLE IN THE ROOM, WHEN I STATED ONLY ONE WOULD BE THERE. A COMPLETE LIE. THE ROOM NEVER GOT CLEANED, AND SINCE I WAS ALREADY THERE TIRED FROM DRIVING FROM PHILADELPHIA, I CLEANED THE BATHROOM MYSELF.
AS I WAS LEAVING AND DISCUSSING THE PROBLEMS I EXPERIENCED, THE GENTLEMAN ACCUSED ME OF BEING A VERY LOUD WOMAN, I NEVER RAISED MY VOICE, AND THEN HE STATED, I HAD A PROBLEM WITH BEFORE LAST YEAR, I WAS NEVER THERE LAST YEAR, SO I FELT HE WAS STEREOTYPING ME AS AN AFRICAN WOMAN, THAT WE ALL LOOK ALIKE, WHICH IS NOT THE CASE, DISRESPECTED TO THE HIGHEST.
I SPENT $322.12 IN THIS ESTABLISHMENT, AND NOW I WILL BE NOT USING DAYS INN AGAIN, WHICH HAS BEEN OUR FAMILY PLACE TO STAY FOR MANY YEARS.
DAYS INN ONLEY GETS A MINUS 10 RATING FROM ME, AND I WILL FACEBOOK MY FAMILY AND FRIENDS TO LET THEM KNOW, I FELT RACISM AND DISRESPECT FROM THIS STAFF DURING MY WHOLE STAY, I WILL ALSO BEING GETTING IN TOUCH WITH THE NAACP IN VIRGINIA SO OTHERS WILL BE AWARE OF HIS ACTIONS.
THANK-YOU,
EDNA GREGG

Telisha elder
from New Orleans, LA
I called and spoke with a reservation clerk about an early checkinand was told yeswhen I arrived I was told that they did not allow early check inasked to speak to a mngr the lady informed me she was the managerAfter a 2 hour wait we got a room. the pipe in the bathroom broke went to the counter explained what happened was moved to a dirty room with no towels asked for a room with a refrigerator clerk told me no it's not her fault the pipe broke

Louie Torres
from Bakersfield, CA
Checked into the Days Inn Motel in Fresno on 03/27/2018. Although the overall room was neat and clean, we found that the toilet was plugged up. We immediately reported the problem to the front desk. Ultimately, it took about 3 hours for someone to come to our room with a plunger. During this time, we had to use the employee bathrooms, which were down stairs. We found that there was not sufficient staff to handle motel related problems. Frustrating customer services.

Reservation canceled on 08 Jan 2018.(Reservation was for 02 mar 2018) Yet charge was made to credit card account.

Suzanne Liazuk
from Chicago, IL
We stopped in to rest from a very long day on the road and the room we were given was unacceptable. The dead bugs and trails of ant made for very little sleep. The attendant showed us the room next to us but was just as bad. I was very disappointed because we pay to stop and get some sleep but that's impossible in such a dirty room.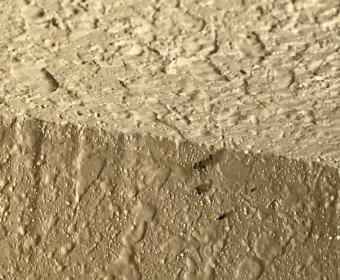 Jason Stern
from Ocala, FL
December 21st, 2017 Days Inn Silver Springs FL Acting Manager Jennifer Novak called the police on me to have me removed for trespassing. I stayed at that Days Inn for many weeks and still had days left on my rental agreement paying weekly. My room was my only home I was arrested with no warning from management.. Officer seemed to be acting on behalf of the Days Inn. I may bring civil and criminal charges. My # 352-512-1847 for humiliation, loss of money and mental health discrimination. Trespassing charges dropped by the county.

Steve Barry
from Colorado Springs, CO
Called the Days Inn reservation number 1-800-329-7466 to try and modify my reservations at the Greeley Colorado Days Inn. He asked for my confirmation number, which I explained to him was a Travelocity confirmation number as that is who I originally book the room. He input that number and replied that he did not have a reservation under that confirmation number, at which time I again explained to him that it was a Travelocity confirmation number. He then asked for my phone number THREE different times before telling me he had no reservation under my name, He then asked for my home address which I again had to provide THREE times before he finally told me that I had a reservation for 2 nights checking in on January 30, 2018. I explained that I did not have a reservation ANYWHERE on January 30th, and that I was worried about identity theft and asked for the Greeley Days Inn direct number. He stated that he could not give out that information, and that I needed to contact expedia for my concerns. I explained that I do not do business with expedia, only Travelocity which AGAIN I explained to him was how I booked the room in the first place. I could here someone in the background talking to him in between his talking to me, (which is totally unprofessional) so I asked to speak to his supervisor. He told me a supervisor was not available and that he did not know when a supervisor would be there. REALLY??? He again told me that I needed to contact expedia, to which I asked him several times (at least 4) to explain to me how expedia was going to help me with my Travelocity reservation. Instead of telling me that expedia and Travelocity are now partner companies, which I have later found out on my own, he just insisted that I had to call expedia. All of this extended conversation (nearly 18 minutes!!!) could have been avoided had he done 1 of 2 things. 1. He could have and should have known that expedia and Travelocity were partners and explained that to me, or 2. He could have gotten the OLD reservation date correct which was the 13th of January not the 30th at a different property!!!!!! I asked him for his first name and or his operator number, because as I explained to him earlier, I was afraid there may be identity theft taking place. He told me that he was not only not allowed to give me the direct number to the Days Inn in Greeley Colorado, but that he was not allowed to give me his first name or operator number.
I found 2 local Days Inn Greeley numbers on my own, and have been trying to call them to no avail just rings forever and then hangs up on me. I Rarely stay or deal with Days Inn, and am now leery of the room and service I may or may not receive while staying with your establishment. If it was up to me, I would just stay at a different hotel, but dates are booked.
I have worked in the hospitality industry, and sincerely hope that this issue is properly addressed and not brushed aside as so many issues are these days.
I plan on doing a follow up letter addressed to the corporate office should a satisfactory resolution not be found.
Sincerely
Steve Barry
UPS
719-406-6028
belle406@aol.com

Christopher staton
from Charlotte, NC
i check in at days inn lanham 9023 annanpolis road, lanham Md 20606 i checked in 12-31-17 room 115 which is a handicap room i sm not handicapped at all and in the morning i was next door to the landury room, I could here tge Washing machine in the morning, i did not like that room, i have stayed at this hotel many times, i don't think that i will be staying at this hotel again, i have been a repeat customers for a long time, i don't think any more

Angela Zimmerlink
from Uniontown, PA
Angela and Tom Zimmerlink
Wyndham Rewards 144472143G
Confirmation 94512721
check in 10/9/17 check out 10/11/17
Room 237
Days Inn Silver Spring MD
Hello Complaint Dept:
On October 13, 2017 I sent the below message to daysinn6309gm@baywoodhotels.com and because I have not heard from them I am now sending this to you on Nov 10, 2017. We are Wyndham Rewards customers and we frequent Days Inn. Our experience overall has been good however this past one in Silver Spring MD was not. I can live without TV in a hotel room, however, to not even receive a response is not good customer service.
This is the email I sent on Oct 13th.
I am sending this as another follow up to our recent stay. The room was clean. The check in/out process fine. However, the TV was not operable. I called the front desk on check in day a few hours after checking in when I used remote and found not working. The front desk female said she could send a person the next day because it was too late to send on Monday. I went without the use of a TV on Monday. I called Tues early morning and a front desk female told me perhaps someone could be there by 9 am. I waited in my room on Tues until 11 am but no one came. I had to leave for an appointment.
Upon check out Wed morning I told the front desk (this time a male) that I was without TV my 2-day stay. He apologized for the inconvenience. I said I called twice to the front desk. He apologized again. I then asked for a discount and he said he was not the manager. I asked that he have the manager call me on my cell. I then signed the charges and checked out early Wed 10/11/17 morning.
I have not heard from anyone since. Please respond. Thank You.

Anthony Mccracken
from Toms River, NJ
The service was not great at all I the room I was not happy coming from toms river nj - stay at the days Inn alexandria south- 6100 Richmond high way alexandria va 22303- stay 2 days from oct 28 to 30- S158.04 waste wasted my money on a two nights air vent in the bathroom was air vent in the bathroom was messed up breakfast was not good I will not come back my name's Anthony McCracken my address is 21 bamberrylane toms river nj 08755- AnthonyMcCracken69@gmail.com -1 732-864-7471

William Haley
from Florham Park, NJ
I am being charged for a reservation that was cancelled! This is absolutely ridiculous. Despite having a cancellation confirmation and also informing the hotel six times that the reservation was cancelled I am being charged. They kept telling me I had to cancel it online and I kept telling them I already did. So they didn't cancel it at the hotel. And now I'm told to call another number. When the original block reservation for eight rooms was cancelled, they were rebooked by the individuals and kept and paid for. What is wrong with you people? Please confirm that there will be no charge for this.

Tracy and Rhonda Chilton
from Des Moines, IA
The room is utterly disgusting. Where do I start? My husband wiped tables down in order to put down our things. The carpet is really nasty the tub has a filthy ring around it there are literally patch marks in the walls there isn't one place i feel comfortable sitting not the couch bed or even chair. Its now 11.04 pm checked in right around 10.00 pm and have been photographing this nasty room creating a file to send.
Im exhausted we are contemplating just making our long drive home. Ive never been so grossed out by a rental the room is absolutely nothing like the web page very misleading. The news channel would have a field day with this place. For 83.00 i expect to be able to bathe in a clean shower walk on a clean carpet and not feel as though im going to catch something that will make me ill. Very shameful. I am disabled and have a weakened immune system and i get this freaking room. All I can say is wow.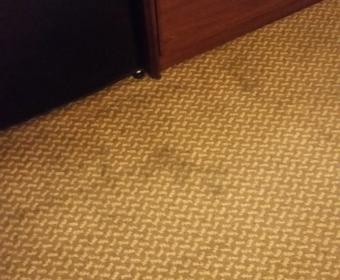 Jason Gibbs
from Dallas, TX
I had a crew working in Sulphur Springs from October 3 - October 14, 2016. I booked the Days Inn in Sulphur Springs and paid with my debit card. It wasn't until almost 4 weeks later I receive a call from Sonny Patel stating that I owed him $644 (8 rooms @ $80.50 each) because he had been back charged by my bank because the charges were disputed. He kept telling me that I sent him authorization forms for 10/12/16 & 10/13/16 which is true, I did. I told him I would look into the matter.
To my own fault I let this issue slip my mind until yesterday, Thursday 11/17/16 at which I called him to apologize. He explained the issue again but it didn't seem clear to me what he was actually being charged for and why. I asked him to send me the card number and I would look into. He texted me the last 4 numbers and it was in fact my Wells Fargo card. At 10:00 pm Thursday evening I was on the phone with WF when I received another text from him saying "Hey, I want an answer!"
My bank told me that my card had not been declined and that all charges for Days Inn had been paid. This supported my account activity that I had printed out and reviewed prior to me calling the bank to verify that I wasn't missing something. I told Mr. Patel that I would pay for any charges that was owed to him and I would do so using my debit card. It was then when he said, "Oh, would you mind paying him with a check instead of a debit card?" I found this request odd.
I also requested the documentation from the institution that was imposing the back charges. He stated that he couldn't provide me with such information because it had their account information on it. Again, odd that you cant provide supporting documentation for your request. Needless to say, I will not provide a check for any charges that can not be verified as valid. This leads me to think that Mr. Patel could be trying to get $644 out of me thinking I am just going to hand it over therefor let this by my complaint against Sonny Patel and the Days Inn Sulphur Springs Hotel.

Donald L Stewart
from Auckland, AUK
We have a complaint regarding a claim sent to the Days Inn General Manager of Days Inn Encinitas on Sept 2' 2016, for the Loss of a Samsung cellphone belonging to my partner. This cellphone was " lost " whilst being held in safe keeping by Days Inn after our stay Aug 12 ' 2016. Whilst there has now been considerable correspondence by email, nothing has been resolved.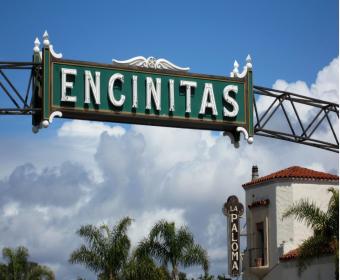 Chrisheyl
from Houston, TX
Dear Days Inn Corporate, I cannot reach your 1-800 so I will leave my complaint here. I booked a room at the Days Inn of Ruston, La 71270, 1801 North Service Road East the weekend of Sept 29th 2016. We arrived late Thursday night after a nine hour drive to visit LaTech University. Upon check-in at 11pm we were exhausted so we unpacked and entered the room, it was myself, my daughter, and my daughter-in law, we showered and went to bed.
My daughter in law woke me around 2am complaining of something biting her in her bed. Upon inspecting the bed we found a couple small bugs and she was covered in bites all over her legs and up her back and side. She showered a second time and climbed into bed with my daughter and myself. We had to be at our scheduled appointment Friday morning however on our return to the room that night my daughter began composing of something biting her.
I called the front desk to formally complain at which point the young man moved us immediately and told me the manager would be notified and he would contact me. It was 1am when we were moved to another room with no contact from the manger. Saturday morning I stopped in the office to speak with manager and show him the damage done to my daughters bodies however there was still no manager. We drove to Walmart where we purchased creams for the bites and headed out for our University Apartments. Upset and disgusted I tried once more to make contact with the manager and had no luck. We traveled 9 hours and spent $298 on our room which was charged to our credit card the night of check-in.
The trip was not a cheap one so staying somewhere else in a college town with a home Football game was not possible. I feel that a discount or even a full refund for accommodations should have been discussed. 3 women 9hrs from home visiting a college where my daughter is being recruited and no solution other than moving us with no concern for our health is unacceptable. I am attaching pictures of the bites, the bug, and the maids throwing everything in the garbage from our room.
I will post our review along with pics and the hotel information on the web for everyone to view if we can't get some kind of contact and some sort of resolution that satisfies us all. I am also not interested in staying at this Hotel on my next visit. It's a shame that after this stay none of us want to stay in any of your hotels. I am also hoping that no medical appointments will be needed considering I am almost positive we were in a room with a bed bug infestation.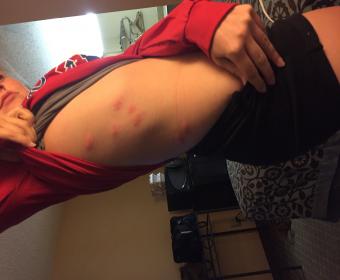 Lisa heskett
from Memphis, TN
We went there a few days ago because it was next to the casino and paid over $82. We threw our bags in and left, we got back to our room and our food had spoiled because the fridge didnt work. We laid down to watch tv and looked and see molded curtains and ceiling. I went to the desk to complain and was told they couldn't move us because they were full.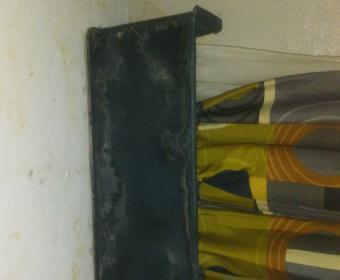 leon walker
from Orlando, FL
I stay at the days inn for two nights and then checked out the following morning. I had a housekeeper and did a complete walk through of the room and it looked ok. I turned in my room card the next day and about three hours later my bank account had a zero balance. It was obvious there was a billing department problem so I called Days Inn customer service and discovered the truth. They said I had smoked in the room and that I had to pay for the entire thing. I told them I am disabled and that's impossible, but they lied and illegally took all my money.

Carolyn Briggs
from Doylestown, PA
I would like to speak to someone in corporate about my experience at Days Inn. I'm extremely disappointed, sirens a lot of money, and want compensation. My trip was to Hampton, SC. , stayed from a Thursday to a Sunday in a handicapped room ( for our daughter who is wheel chair bound). Our room was disgusting. I cleaned me self upon arrival. The toilet had hair on the rim, candy wrappers on the floor near the night stand, a dead Roach on the floor. The most upsetting was no bath chair for my handicapped daughter. This is supposed to be a handicapped room.
My husband stated there was no reason to complain considering that was the only handicapped room and advised me to do this through email. I want someone to get back with me through email or phone. I payed 261.00 for this stay, at this dirty hotel. This is NOT acceptable.

Brenda Gagnon
from Hinton, AB
Worst hotel ever. Days inn Hinton. Staff are rude. Rooms are falling apart and dirty. Charged way too much for the room I received. Never staying here again.

Returned to our room after a morning 5k to shower; saw our dirty towels folded and rehung, and bed not made. Went to ask for new towels and told by front desk no one had been by our room yet. Upon returning to room, noticed trash was changed out so it was evidence that someone HAD been by, just did not complete the job - and more importantly, was lied to. Returned to front desk to say someone had been in the room; all that was offered was that someone would do it tomorrow morning. We checked out instead

Looking for hotel accommodation while travelling different places. Well log on to Days Inn and you will find great reviews and hotel details mentioned. Also you can check out the prices and based on your budget fix up a place. I was travelling with friends to Las Vegas. Experience the excitement of Las Vegas at an affordable rate when you make a reservation through Days Inn. I must say what they mention on the website is exactly what one can expect after checking in the hotel. They put up the pics of the hotel so that one can view it before making a decision to stay. I definelty would check Days Inn next time I plan my travel. It is a highly recommended site.
Have feedback for Days Inn?
Thanks for your feedback!
Sorry. Please try again later!