Circle K
Circle K Complaints Continued... (Page 2)
100+ reviews added so far. Upset? Call Circle K corporate: 951- 273-1175

Wendy Head
from Dallas, TX
Went in Rayville la location at approximately 10:15 PM asked to buy my children a ice cream cone and was told that he wasn't going to serve it because he was busy. The other lady behind counter said she was off the clock but I witnessed her working as well then a young man out of uniform with rag on head was working as well asked how to contact manager and was gave store number at the time I asked for number store was empty by that time . The young man in uniform was hollering please give her the number nothing gonna happen and was laughing. So I preceded to Winnsboro location to receive a corporate number because it was not on display at Rayville location. Attendant was also breaking down a register drawer at counter. As we was leaving they was standing looking out window laughing. I as a business owner myself and a former manager in retail was very upset and disappointed with treatment we received. This is the second time this has happened at this location. I never offer a product to public in my business that can't be purchased regardless of how many customers my employees know you sell products you simply pace yourself and get job done and when you have time to lien you have time to clean but customer service is number one . I will no longer stop at this location for anything else as I have in the past. True it is a busy location but it should be staffed according I have never received this treatment at any other circle k.

Good Evening , I am a long time resident of Christmas FL and have been using your store Circle K in Christmas FL since the day it opened , I use your store for many pourposes one being personal and one being for my business , fuel , lunch . im in every morning and make your store my last stop on the way in from work . Not to mention my family spends revunue there as well , unfortunately ths evening when i stopped in , i exsperienced a very rude employee who just started working at your store again young lady in early 20's , i failed to get her name but i will provide if you like , she was very rude to me , claiming she was sick and could not touch nothing , with an attitude of simply not wanting to be there . she would not touch nothing or hand me nothing , asking me to do all the work , thats totally unacceptable and rude . what topped it off was she seemed to be well enough to throw the receipt over at me rolling her eyes , first if she was that sick why is she there working anyway ? second she has had the not wanting to be there attitude in the past same rudeness , this kind of service is totall unacceptable and will not be tolerated , if and when i see her working i will refuse to purchase anything from your store , i think an appoligie is in order and some proper traing of your employees at this store . I was not raised to be disrespectful to anyone under any curcamstance , i expect to be treated the same , I advised Rita i belive thats her name the other employee working , that i hade a complaint on the other Young Lady .I do hope this exsperience is is handled in a very professional way
With all Respect
Mr. Rowe
a Loyal Customer

Circle K / Mobil Store located at: 5785 Stewart Mill Road West, Douglasville GA 30135. Their policy is to only cash lottery up to $100 per customer. This policy is not so you don't deplete their cash reserves it's in place even if you want to exchange winning tickets for more tickets. They do not want your business, I would advise against patronizing this store.

J Bowles
from Atlanta, GA
At 10 o'clock Friday night June 1st, 2018 I walked into the store and fixed myself a fountain drink, as I walked up to the register I told the cashier that I was ready to check out and also another customer was behind me waiting to check out,so her words to me was "You can wait because I am wiping down this counter" at that moment some guy she knows walks in the store and said "Hey I need a pack of smokes" so the cashier stops what she was doing and walked around the counter and got the man a pack of cigarettes first instead of waiting on me because I was standing at the register waiting to be served.

David betts
from Baton Rouge, LA
Cashier at location named above as I was leaving the store told me I was rude because I didn't place the money in her hand I left it laying on the counter I told her she was a bitch and then she laid into me followed me out to my vehicle started filming me Told me she was going to list me on Facebook took photos of my vehicle my face my license plate I told her I was going to call the police and she cussed me up one side and down the other if I find out that she is putting me on Facebook I will sue Circle K for everything your company has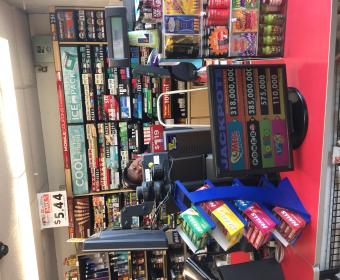 Susan Condron
from Stoney Creek, ON
The manager of the local Mac's milk. in Stoney Creek Ontario. Has always had a bad attitude, but this is the last straw when he costs me money on his mistake, and when the police were called he informed them he could make his own rules using his own judgement.
My son after I filled up with Gas, went into the store to buy a chatter phone card for 50. 00 dollars. and a pack of cigarettes. The total bill was 65.00 dollars but the phone card receipt when my son walked out was for the wrong mobile provider . He then walked back in to show the manager the error and was told no exchange this was not our mistake. we called the police and the manager informed them it was his policy to never exchange or refund money. with taxes we are out 56.50. we asked for a chatter pay as you go card the manager gave us a telus receipt.
I have had issues with the same manager when I would try to use my Sobeys receipts last year for 4 and 5 cents off every litre of fuel purchased... He has issues and I understand this is a location where teenagers cause him stress being right across from a high school but this is uncalled for and now I am out 56.50 . this is not a good rep for your brand. I am hoping you can reply as soon as you look into this.
The Mac's Milk store is located in the shopping plaza , in the Dewitt rd and Hwy 8 plaza with the Shell fuel station. Stoney Creek ont.
Rec from MACSEASTCA
Pin number 753287768926 for Telus
auth number 830793754
barcode number 629018006653
reg 1 transaction ID# 707022
card activated
value 50,00
I am in hopes that someti
hing will be done about this, as I live around the corner for over 30 years and am always purchasing my fuel and supplies from this location, of which I feel like I need to tell all my friends and associates about this treatment and ask them to boycot furtherpurchases. Please look into tjhis. I as yourself do not like to throw money away. Also I had a almost impossible time yesterday to locate a corporate number, to make a complaint and was given no assistance form other Mac's milk employee's until I spoke to a nice manager from a different location, all the way in Brantford Ont. I am unable at this time to add the receipt it will need to be scanned and sent.
Please advise and look into this for me.
Thank You and Kind regards.
Susan Condron
905 308 7406

Richard Hunter
from Germantown, MD
the store at 901 state road 20 Interlachen , fl. 32148 , I am writing to tell you that at this store the shell rewards are down and not working more than they are working. I called shell and they want the store to call them. I called the store and told them , I reported them to shell rewards for their system being down more than it is up , and they said they didn't need to call you , because it is now up and working. they have told me this before and I go to get gas and there are signs on the pump saying the shell reward system id not working. this happens a lot. it seems to me the system is down more than it is up and they don't seem to care . I would like to see something done about this

Amber
from Rapid City, SD
I come in this circle k quite often after work and I am used to cashiers on and off the clock talking to one another ignoring customers and over the top talk but tonight was too much. B#### this and f### that manager and h## I'll probably quit tonight and I'm 33 girl f*** this place and these h** a** wannabe managers. I just came in after work to get chips and soda. This is ridiculously too much for ANY patron. I get we talk amongst ourselves at work but where was the etiquette when a plain customer walks in just to buy snacks. The address I come to is 4029 Jackson street Alexandria la

Aaron Walls
from Chicago, IL
To whom it may concern,
I'm a 57yr old man my residence is Matteson Illinois I'm a veteran of 8 years and employee with Amtrak service.
The nature for me writing you is that for 3 days I was lock out of your establishment the frist and second time it happen I took as just a mistake but the third time it happen there were customer inside the station and I was delay entry for a short time before finally allow access in...
Question is it your policy to lock paying customer in while other customers wait outside to get in?
I've taken and consideration that the two women that were on duty we're just afraid but I am a military veteran, I drive the same truck at the station to gas up, and I created no hostility toward these Clerks but my reaction and sensitivity that I'm getting from them is not welcome and genuine.
The time at hand was about 5:45am Thursday 21,2017.
So I was hoping that someone could please check on these women conduct and behavior because I feel their attitude is not worthy and serving the Public's needs.
Sincerely, Aaron Walls.
.

After fading my car, I went into use the restroom. It was blocked out for 'maintenance purposes' with a yellow tape closing both bathrooms off to the public. Alex in a nasty tone told me that 'he had too many customers and couldn't clean it.' I asked 'if it was broken?' He replied 'you aren't using it, it is closed.' Other customers were staring at him because of how nasty he was with me.
I asked him what his last name was as I wanted to talk to his manager about the way he was acting. He looked at me in a mocking way and said 'I am the manager' The overall experience is troublesome. He was very disrespectful.

James Gaskins
from Peoria, AZ
I went into the Circle K store at 19th Ave. & W. Greenway on 11/25/2017 at 6:02 pm to buy a soda and a candy bar. I've been nearly a daily customer at this location since July of 2014. This would include both the old and new store at that corner. I was paying for my items when one of the employees came from the back room pushing a dolly on his way outside to the dumpster. He's been working at that store since I became a customer there over 3 years ago, which is why I was shocked at what he did, I was the only person in the store at the time, so I know he was directing his sarcastic comments toward me. He said "Tweaker, Tweaker, Red Alert, Tweaker." I know what I heard. The store was quiet. He said very clearly and loud enough to understand. I know what the comments he made are suggesting. Even if it were true (which it's not) he demonstrated a complete lack of professionalism and his comments were inappropriate. Perhaps my appearance was a little rough today because I've been working all day. Nonetheless, my appearence should be irrelevant, as should his personal thoughts about me. Either way, for him to suggest that I am a drug addict was totally uncalled for. It was insulting, offensive and rude. What he did is also illegal. It's considered defamation of character. I'm telling you this because a corporation such as Circle K who has earned the respect and business of the Phoenix community must be concerned when one of its employees lacks the customer service training needed to build or even maintain profitable relationships with its customers.Whatever issue he has, it shouldn't be at the fault of customers or the profits that sustain and build your company. Three years I've been going in that location. It's a bit further up the road, but QT will be seeing a lot more of me from now on. If I were you, I would cut my losses with tat employee. His behavior toward me will likley be repeated again with another customer.
Sincerely, James Gaskins
P.S. For the record, there was only 2 employees working. One was white and the other was Hispanic. It was the white employee who this complaint refers to.

Brandon lindamood
from Newark, NJ
Over the past two years I've been going in and out of your store the local one near my house. And since then I've experienced nothing but rude employees. Last night I walked in and the assistant managers husband was there and he assaulted me. I'm suing your company.

Susan metternich
from Augusta, GA
At Belair & wheeler rd. Pumped gas, was going into store to purchase some items & an employee was standing with one of the doors opened smoking a cigarette with one of those funky beanie hats on. Being a non smoker I do not want to walk thru a plume of smoke to get into a store to spend my money. This was absolutely unacceptable. I left & went to sprint across the street. Bad business move circle k!!!

Denise
from Montgomery, AL
Amy Johnson was so rude and not professional when comes to customers or ex employees. I want be coming back to her store never again. Thank you

I was at the lockhart texas store on 183 and the store manager was absolutely horrible. she was making racist comments and basically had a horrible attitude. she was on her cell phone talking while waiting on me and saying very graphic language. I was extremely offended

Bruce McMeekin
from Lakeside, CA
This complaint is in regards to an employee named Olivia who works at a Circle K located at 1990 College Ave Oceanside, Ca, 92056. This employee has zero skills as it relates to dealing with customers and how to treat and speak to them. She is outright rude. When I purchase something and have change coming back, instead of handing me the change she literally will drop it in front of me on the counter. At one point I brought it to her attention and told her not to drop my change in front of me. I told her it was rude. She began to tell me that I did it all the time. This shocked me because this is something I never do. I told her she was a liar and she began to argue. Other customers were in the store. As I walked away I called her a b* and she said "F you" in return. This employee either needs to be re-trained or reprimanded. She has no retail skills as it relates to speaking to customers. Thank you,
Bruce McMeekin

Theresa Tindall
from Orlando, FL
My son was sitting outside a circle k at 4914 rocksprings rd Apopka by the air machine,he had ran out of gas there and he was waiting for my sister to bring him a gas can and money, and the cashier Renea was very rude to him about this and called the cops and said he was loitering. If only she would worry half as much about stuff going on in the store then on the outside of the store the store wouldn't look the way it does on the inside on her shift. Just saying noise!!!!

Brenda
from Alexandria, LA
I want to talk to a corporate personel about this bad customer service experience and ive tried to call and they aernt the right numbers. So please if someone could contact me via email on a number i can call and talk to somebody about this employee at this location would be greatly appreciated.

Cristell martin
from Matteson, IL
September 2, 2017 late Saturday afternoon between 5-7 PM, I stop for gas after returning
from my cousin funeral St. Louis, Mo , I enter Circle K Store and the Clerk was doing inventory never looked up at me and said" WHAT UP" I found this to be stereotype and very
Offensive, I am a 63 year old African American who children have MBA and PHD
Degree's but the reason I am sending this email also, two young white girls enter the store and he address them in a Professional manager" hello may I help you" ,I am a Mammography Techologist
by Profession, I just Retired from the University of Chicago Hospitals and work Partime at
Rush Unversity Hospitals, I feel that all People's should be treated with Respect as a Customer whether you are educated or not, this Clerk should be taught Customer Service Skills Cristell Martin

Theresa
from Jeffersonville, IN
On November 3 approximately around 12am I pulled into circle k in Bardstown, KY to get gas. The cashier was sitting outside smoking a cigarette and playing on her phone, never once looked up and saw that I was there. Another car pulled in and they went in the store, the cashier still sat there smoking. I finally asked her if there was someone else in the store to start my pump. The girl then got upset cause she had to set my pump. She is always rude and hateful when I go into the store that I have chose not to go in there on nights she works unless it's an emergency.

Teresa Wiley
from Port Charlotte, FL
I went into Circle K on 11/12/16 at around 3:15 or 3:20 and I paid for my gas and I told them that there pumps are charging one dollar if you use credit at the pump and then a couple of days later you get charged the full amount. So then I left and I came back inside to get a can of snuff and low and behold the red head clerk Julie started running her mouth about my son and she did not know I was in there and I heard everything. I was the one that told them about the pumps not my son. So Julie was saying It is Nathan and all he does is complain and he did not complain, I did.The Circle k is at 405 North Brevard Arcadia Florida 34266.
The problem that Julie has with Nathan is that they use to date and she is crying over spilled milk and she want him trespassed from her Circle K and my self and I have never done nothing to her in Circle K. However I did shoot my mouth off to day. I said to her excuse me you are talking about my son Nathan and she hollard I know right there as she was working and she told me to get out of the store and then she said get your but out now. I am calling the cops and I told her to call 911 so she took off with the phone to the back of the store. I dd talk at her at the same time and told Julie that you do drugs just like my son. I apologize to circle k, but I will not apologize to Julie. And if you look me up Teresa Wiley I worked for ya'll several years ago.

Jeanne Burns
from Littleton, CO
When the roads were very icy in early spring, I was at the Circle K on University Blvd in Centennial, CO. While attempting to get gas, I fell really hard. Two large men had to help me up and into the store. I was having a seizure from the shock of it. The man working was very slow in helping me out; he finally called the manager while my entire body was aching. The manager did not arrive until 3 hours later; I never did get any results from this store.
On September 18th of this year, my husband and I went to buy gas, we were the only customers at the pump. It was our 1st anniversary. On the following Monday my husband got a call regarding his credit card usage. He rarely uses it, preferring to pay cash. This was the only credit card purchase. An employee at this Circle K has stolen his credit card information from the pump credit card machine and he is still waiting for his credit card to reimburse him over $600 in charges in our area.
My son who has leukemia and well as myself have used this location for way too many years to count. My son has been treated with anger, confrontation and the crew "getting into his face". We will no longer be using this Circle K.

Kelly Scarboro
from Charlotte, NC
I got gas from there and I only got $13 worth and $55 was taken off my card. I don't have money to give away Im trying to make ends meet and Circle K takes extra money from me, that's not right and I don't appreciate it. I need for my money to be back on my card ASAP.

Phylicia
from Houston, TX
Circle K on 3373 Florida Blvd, Baton Rouge, LA a worker named Sharon or Sandra was extremely rude. Wouldn't take my coupon that was also advertised on the company's door. Wouldn't get her manager or another employee. She used vulgar language, disrespectful and looked as if she was about to throw an item. She needs to be fired and or removed from her duties. Not professional. Will be informing everyone I know through social media about the company and that worker so we don't attend again.

Steven Moose
from Long Beach, CA
I pulled up to the Circle K pump and swiped my card to get gas. It says "please enter pin" the pin pad is not working and it won't take my card off of the machine. I went inside to ask him to reset the machine. He said it's fine it's been doing this all day. It's not fine. I want my card off of this machine so I can go get gas somewhere else and not have my card used by someone else. And if it has been doing this all day why hasn't someone put an out of order sign on it? I will never come here again. I'm frustrated. I've been sitting here close to an hour and it still says enter my pin. I'm in my work truck and my time is valuable. I've called every Circle K phone number I can find and still no help. Zero customer service. I'm leaving after an hour and my damn card is still on this machine.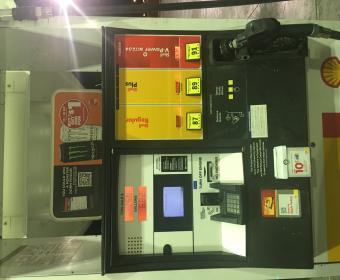 Danny Cho
from Aurora, CO
22998 E Smoky Hill Rd Aurora CO 80016. Store number 2709896. I am a regular customer. I go in all the time. Today I walked in bought me some gas and some and a drink. The same guy that works there every morning. He's always giving me an attitude. I politely asked for my receipt 3 times and he kept responding with a poor attitude. I said why he was being rude and obviously he thought it was a joke. Of course, he began to argue with me and it escalated verbally. He started cussing saying f this and f that.
After I paid for my gas he started to follow me outside and I took that as a threat. I kept my distance. After I pumped my gas I walked inside and politely asked for a manager or customer service to make a complaint. I was being ignored. I began to walk out and he starting make threats under his breath. Don't remember exactly what was said. This is the last straw I'm sick and tired of his poor customer service and he was even arguing with his own customer. He really needs to be replaced or if the problem can be resolved id appreciate that. Poor customer service. I don't think I'll ever go back when he's working there. Sorry but just his verbal actions, took it as a threat especially when he began following me outside.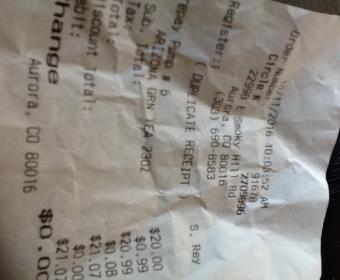 This is for the store 1603 in Jetmore, KS. I am a local and have been going in this store for many years. Over the last two years I have seen many good employees leave. Their reasons for leaving were poor management. I have on many occasions witnessed the manager verbally abusing the employees and neglecting to help customers. It is sad to see good help walk out and find work elsewhere. Too I have noticed favoritism amongst the manager and certain employees. I hope someone looks into this issue because good help is hard to find when they keep being ran off by management.
Another issue I have is, there is a mouse and rat problem. They are out on the floor in the chips and last week there was one sitting on the fountain drink machine. That is beyond unsanitary and the manager is aware of this problem. I have gotten drinks out of their cooler that seemed to have mold on them and gave it to the working employee and they had apologized and went to the back to get me a new one and after I had my clean drink that very same employee went to the cooler door and pulled every single contaminated drink off the shelf. The manager then yelled at her and put those drinks back on the shelf. Poor management, mice/rat infestation, and mold are the reasons I will no longer be shopping at this store. Please look into this Circle K.

Joel
from Winter Haven, FL
The Circle K off of 1st Street and Winter Haven Florida neighbor has great fountain drinks. But the fountain machines stays broke all the time and they will not replace it. They say corporate will not replace the fountain machine. Well, somebody should be there every day fixing it, rather than waste money on someone to come out everyday and fix it so it can work for 2 or 3 hours. Instead, they should try putting a new machine in there.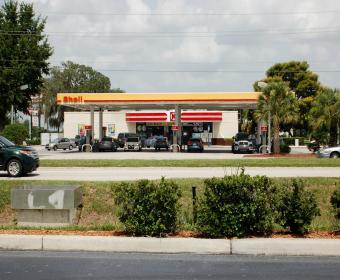 Keith Crochet
from Gretna, LA
I have been going to the Circle K on Lapalco and Manhattan in Harvey Louisiana for years , just about everyday. I have experienced associates wearing slippers, talking on there cell phones while waiting on customers, outside smoking while customers wait in line, hair rollers in their hair along with wearing head phones while waiting on customers. I am sure that circle k wants to portray a better image to the public than what I am experiencing. Where is the manager and the training while this continues to happen. My job is customer service and from what I see someone is not doing their job..Is this the type of people you hire? I truly doubt it. All I am saying people should take pride in their work, and I have not experienced any pride at this location.

Stopped to get an ice tee at 11:45 July 3 19 ave and cactus, the girl behind the counter, seemed to be up set when I sat down my drink and a 20.00 dollar bill. She rolled her eyes paused never looked at be and said I can't break a twenty. I was ready to go for my credit card , realizing she was just being. So I pushed the drink towards Her side of the counter a left. She has no way to give change for 20.00 dollar bill? Your customers can't spend cash in your stores ? QT had change for a twenty.

Wendy Jones
from Forest, MS
The Circle K on Jewella and 70th street in Shreveport La hasn't had drinking cups for 3 days as of yesterday. I stop there on a regular twice a day exactly and on Friday they1 only had medium cups no lids on my way back home I stopped again it's around 4am now there are no cups at all. Went there Sunday and Monday no cups at all so I asked and the guy cashier said don't know don't care. Sad!

i went to get a carton of camels tonight at 8:30 and for the 3rd time i was told i could not buy them cause the manager was not there and he was the one with the keys. What made me made was i had to wait for 3 girls to finish there conversation standing at the entrance to the backroom , at least they all hit a registrar to knock the line down going to the door as usual. Thank god QT is closer now. This time was my last, good luck.

Victor H Kreitner
from Center Conway, NH
I purchased 15.00 gas at the Circle K gas station in Bartlett NH. My credit card statement shows a charge of 125.00. Why the hell do you idiots do stuff like that to people, and my credit card says you guys have to clear it. I will never get gas from Irving again. Crooked scumbags!

This e-mail is to inform you of illegal activity involving one of your employees, I believe is his name, an acquaintance on several occasions purchased Methamphetamine ( crystal meth ) from this individual in your store. It's a well kept secret this stuff is available during his shift. Late one evening I witnessed this first hand.I'm shearing this to save you the embarrassment of a police raid on your store! As a pastor I educate youths on drug use. I feel it's my place to report such activity to the proper authorities.

Corey
from Prairieville, LA
I stopped at 2 different stores this morning to get a coffee and gas. Both stores has zero coffee. I didn't spend a dime at either store. The store off George O'Neal and O'Neal in baton rouge la never has coffee period. This is unacceptable. Circle K pruvian coffe is my favorite and it's never brewed when I walk in the store.

Christy
from Colorado Springs, CO
On several occasions, the cashier you have working 5/2/16 at 2:00 am in Jonesboro, La, has been a problem to me and many other customers about how slow and inconsiderate she is. Most people like to be in and out of a convenience store and you just CANNOT do that with her working. She will keep you in there for a very long time. She once had a very long conversation with another customer while she had 6 or 7 people waiting on her to check them out. I will purposely go to another store when I see her working.

I went into the Circle K store on 3/16/16 around 6 pm. The store is located in Masontown, West Virginia. I give it 0 (zero) stars. I went in to get a sandwich the ceiling around the all the vents was filthy with black dirt from the vents layered on the ceiling, light fixture, light bulb, counter, over the pizza/sandwich area, and on papers laying on the counter. The floors were filthy. All the windows were so dirty you could hardly see through them. Behind the sandwich counter the walls had grease running down them, there was a layer of dirt on everything, dirty floor and messy counter.
There were 3 people working. The lady was fixing my sandwich and the two guys behind the register were eating. I am calling the health department in this county tomorrow to report this mess. I am just giving you a heads up.

Essie White
from Glendale, AZ
I bought a money order from store 3441 the managers name is John. I bought the money order March 3, 2016. I tried to bring the money order back March 4, 2016. I had the wrong amount. I was informed by John "the manager" I had to wait at least three days. Not even business days. I called other circle k around my area and was informed that all I needed was my identification. I feel that this manager just didn't want to do his job. In fact he said "it's in the policy" so I asked him to see the policy, then he replied I don't have the policy. I really am upset, all I wanted was to change the amount.

Flora Quihuis
from Phoenix, AZ
On febuary 26 2016 @ about 0935pm I shopped @ circle K as usual when I go to work to purchase a few things and the cashier by the name of Brett told he was refusing to assist me. He is the only one @ store #8841 that will not serve me. He told me the manager told him not to give me Circle K customer service. I have done nothing to this individual. I used to work @ that circle K and the manager was very upset when I quit. I hope this problem can be resolved, otherwise I will keep complaining to someone who will resolve this. I know there are only 3 reasons they can refuse service & I am not in any of those categories. Flora Quihuis

Carla Rodriguez
from Phoenix, AZ
I live very close to the Circle K on 51st Ave. and Orangewood Ave. Because I live so close, I often walk there from my home. One day, I happen to be walking behind a Circle K employee who was smoking marijuana. I knew he was a Circle K employee because he was wearing the T-shirt. He never saw me but I have to say, I do not feel very comfortable handing over money when paying for my purchase to someone whom I know isunder the influence. Don't you guys do drug testing on your employees?

rick genovese
from Claremont, CA
Circle K 2708755 at 2790 whitson rd. Selma, ca 93662 559 896 2926. purchased gasoline and wife went to use restroom that they obviously had, in-fact appeared to have both male and female however was told that they were not available to the public. Interesting that they had a store that sold hot and cold food and drink yet no restroom available. I have never been in another circle k ,or for that matter 7 eleven, that sold food and did not have a restroom.
I would suggest that circle k check this franchise for corporate policy discrepancies. I stopped to fuel and use restroom yet would not be proper to now go to another gas station to use restroom without the purchase. I'm going to check that in California if you sell food if your required to have restroom.

Cheryl Stacey
from Pensacola, FL
6 a.m. on Tuesday, January 19. I went in to get a diet soda for work and found signage that advertised "Buy one for regular price (1.79) and get 2 for $1" Ok, I thought! That should be enough caffeine at a good price to get me through the day. I went to the register with 3 diet cokes. Shift was changing and I waited 5 minutes to be rung up. $4.93 she said. What? I said, no.
One for regular price and two for one dollar. She said, no, one for one dollar. I went back to the sign. 1 for regular price and 2 for $1. Another employee stepped in. $4.93 he said. I said, even if it is one EACH for a dollar, that still wouldn't come to $4.93. More than $1 in tax for 3 drinks? I left the drinks and walked out. Either get your signage right or your employees need to honor what it says.

Nina Franklin
from Mobile, AL
I went into the circle K on Michigan Ave in Pensacola to purchase Lottery Tickets. I waited in line for about 30 minutes. The cashier Pat was very rude. She snap at me and told me that the system would take my ticket. I ask why and she started that she had no idea. She ask for my ID and I had no idea why she would ask for this. I got out of line and fill out two more slips just in case there was a issue with one of the slips. I waited in line 30 more minutes all over.
I was greeted my Pat claiming the system wouldn't produce a ticket but I had witness her hand about 15 people in front of me tickets. I had forgot to mark my power ball number. I went to shade it in and she snap again at my and told me that I was holding up her line but in the mean time she was still acting like she was having a problem with the machine. I ask her how I am holding up the line and you over there putting in my numbers. She grab my slip off the machine hand it back and told me the machine wasn't working. All the people in line behind me got tickets.
She had a very bad attitude and was complaining about everything.

Pat Elson
from Phoenix, AZ
A Customer gave me a $25.00 Circle K Gift card for Christmas, every morning I purchase a coke & a Scratcher ($5.00 ) ,so I thought great ill use the card to purchase my lottery scratcher, I was informed That the AZ Lottery won't accept a gift card for the scratchers. Well that's , what I want to know is why? It's cash sort of, so could you please let me know why? By email is fine.

Doug Welch
from Kennewick, WA
Circle K, West Richland, WA location. A local police officer west to that location in plain clothes and the clerk asked if in fact he was a police officer, and he stated he was. Clerk pushed aside his items and REFUSED to help him. On 12/16/15, I called the store at approx. 10am and talked to the store manager. She was VERY RUDE, and stated she had been taking calls since 6am about this and sounded VERY PUT OUT in her tone of voice to me. She then hung up on me. I will NEVER RETURN to ANY of your stores until the manager and the clerk ARE REMOVED as employees! This is way to small of an area to offer this type of "service or attitude"!

Barry gotay
from Pompano Beach, FL
I have been coming to this store for the last 14 years. Lately employees here at your jupiter florida a1a store have been short changing me for the last couple of weeks or more. I understand that your raising funds for the march of dimes but there is no reason what so ever for your employees to take it upon themselves and short change you. If this keeps happening i will report to our local media and the corporate offices for Circle K.

Mark Novatka
from Pensacola, FL
Went in to pay for gas needed $40 worth only had a $100 bill or a $20. your employee when she finally got ready to deal with me let me know that it would be a 9 minute wait, for the safe. Same store day earlier maybe two employee same scenario but this employee didn't mind going into safe took about a minute. employee just didn't want to be work. You really need to tell your employees that they should not be using there cell phones while the are working. They might be a little more productive. This happened 11/13 between 4:15 and 4:30 am.

Stephen bickford
from Chandler, AZ
I was way over charged for 2 packs of wave cigarette's. I had 2 75 cent coupons,and the teller said she couldn't use them for the purchase.they were not expired.i usually pay 9.72 at all the other stores and she charged me 6.19 per pack. She told me that price with the coupons. Now it's time for Circle K corporate to understand. Please help refund me the difference by supporting this complaint.
Have feedback for Circle K?
Thanks for your feedback!
Sorry. Please try again later!