American Express
American Express Complaints Continued... (Page 2)
103+ reviews added so far. Upset? Call American Express corporate: 1-800-528-4800

Mattie Blair
from Chicago, IL
I have a gold card and applied for the platinum card. It was approved and I expected to receive a card on or about 4/24/15. My add-on cardholder received a card but I did not. I called Amex to let them know thinking the card was lost. They agreed to send out another card on or around April 30, 2015.
Again I received another card for my cardholder but I did not receive a card. I called Amex again to let them know I still did not get a card. I finally talked to a supervisor and she assured me she would send a card to my office the next day which was May 6, 2015. Today is May 7, 2015 and I just got off the phone with AX and nobody knows where my card is. I still do not have a card. Now I am told that it will take 24-48 hours for someone to trace the card. This terrible service coming from Amex. What keeps happening to the cards?

If I could rate this company zero stars, I would. They use your personal checking account information with a third party company to redeem your cash back rewards, without your consent. One of the reps slipped and informed me when I called to find out where my cash back was after waiting 3 weeks. I am reporting them and closing out my account. Not to mention, they never honor your points. It's all a scam.

System error on their side kept running a scheduled payment over and over... $1300 worth. Then customer service (India) had me on line for an hour only to not call me back. Very poor service from American Express.

John Bennett
from Newark, NJ
I was a few days late on making a payment, and while I will grant that American Express is within their rights to give me a call, I noticed something. Not only were they blowing up several of my phones upwards of 10 times a day, each. But that it was a robot on the other end. For the record, I'm running a business, and so I have to give my business greeting. Anything longer than a simple "hello" had their robot hanging up on me. They blow up my phone, and then hang up on me! This is wasting time, aggravating me, and wasting my companies resources. At this point, in my opinion, it counts as harassment. If it were just another private citizen calling 10 or 20 times a day, and hanging up, thats exactly what it would be, but of course, big corporation, no one is going to take responsibility, or give a crap.

Khalid Latiki
from Ashburn, VA
To whom It May Concern:
My name is Khalid Latiki, and I am a loyal customer of your company for many years, but what happened to me on July 21st was disgraceful.
When I was at Macey's Dept. store and tried to pay for for a purchase of around $72.00 I was told my the cashier that my card was declined. I couldn't believe it, and told him that this never happened with this card; especially in my home town. He tried to run it again, but in vain. At this time everyone around me was rolling their eyes at me, and felt very embarrassed and totally ashamed of my self.
I had to step to the side to let other people pay while I called my brother who is authorized to use his card.
Later, at Ross stored, when I tried to pay again, the same thing happened to me. People were looking at me like I stole a credit card, or I am trying to do a fraudulent transaction.
This stressful situation ruined my whole day, and wasted my time, besides the humiliation and lack of trust I experienced front off other people.
American Express let me down in a very bad way in my own home town. We are not talking about an international purchase!
I am shopping for another card, and I will consult with my lawyer if I have a case when he returns from his vacation since this affected me emotionally, and my credit line was away far to reach so there was no reason to decline my purchase without any warning!
I called your poor customer service who lacks empowerment and was disconnected upon couple times, but I can see the poor rating on this website that explain this lousy company that cares only for the billions $ it ears yearly!
It took your fraud protection 24 hrs! I have never experienced anything like this in my entire life.
Bad, Bad company!
Thank you
Khalid

Major Collins
from Pompano Beach, FL
I used my card for a car rental and when it came time to return the rental my job said we need you up there for one more week. I call the rental to extend the rental, and they use the card on file. That was no problem. The problem happens when I return the car and the rental was paid but there was still a hold on my account for the second transaction. Call CS and they refused to removed it even after I went to the rental place and they told them that they have no holds on the account. Amex still refuses to fix it and told me I have to wait 30 days. This company is the worst CS ever and people need to stop using this card until policy is changed on all cards Amex offered.

robert blair
from Santa Barbara, CA
I by my mistake forgot to make my payment if $17.05 on 13 July 2018. I received a bill for $51. 56. I talked to a representative and he said the charges were $17.05 due + $17.05 for next month bill and $17.00 late charges + 0.46 interest. I have always paid my account for years usually weeks ahead of due time and am very disappointed in American Express penalizing me for bring a week late in the July payment. And the interest charge is very unnecessary. i guess American Express doesn't want good customers. Robert Blair Account ending in 8-01009

Mike Rowley
from Reno, NV
A number of years back I managed a Company named American Mortgage Brokers and was solicited by American Express to obtain one of their cards...I did so and several years later when the economy took a dive, I ended up closing the business and found myself without the means to payoff my account of about $3,500.00
Several years later when attempting to do a refinance on our house we receive information that American Express had a Lien on our property.
Further investigation showed a Law Firm in Las Vegas filed court action and we requested documents through the Title Company....we finally obtained a copy of the Lien along with a "Proof of Service" notice signed by a Process Server.
We were never served and further investigation led us to believe both the Law Firm and the Process Server were extremely questionable and held in rather low esteem.
Trying to disprove their claims and actions would have cost us more than the claim (lein) so we simply paid the required amount to American Express.
American Express received payment in full April 19, 2018 and we are still waiting for our Lien Release.
Tracy Clayton with American Express and I discussed this issue on May 16, 2018 and again on July 2, 2018, each time I was given one excuse after another for the delay....on July 2, 2018 I was told it would take 60 days (2 months) from my original contact with Tracy for the Lien Release to reach me....that would be July 16, 2018....today (July 17, 2018) I called at 3:53 pm and the department was closed? Still no Lien Release!

David J Grayson
from Alpharetta, GA
I would prefer to rate our experience as a "No Star".
The issue started several days ago when I (my wife) requested an increase to our American Express Delta Card. In doing so she was told that we had a $35,000 Line on our AMEX Blue Card, which we never use, and American Express could move a portion to our Gold Amex Delta card (which had a credit limit of $8,000). She was told I would have to approve via a call to Amex.
When I got home that day, we called back. The gentleman I talked to said he couldn't just move credit from the Blue Card to our Gold card but then suggested I get a Platinum Card. I agreed and as he was trying to set it up, he couldn't handle it (he was unqualified to handle the process) so we hung up and called back, "Strike One". The next person we spoke to set up the Platinum cards and all was well. I received mine and my wife received two. Yes, two Platinum cards (in her name and two different numbers).
Today, July 14th, we called AMEX and asked to have one of the cards cancelled, the card that was not her normal account number. In doing so the gentleman this morning said, and I quote, "Opps, I cancelled the wrong card. Can you use the other card?" My wife has all of our auto-drafts on the cancelled card number so, no! In telling him no, he said, "Please hold, and three minutes later a woman came on the line and said she would need a supervisor to reinstate the card number matching the number we use (auto-drafts, etc...). She said my wife would get a call around 9:00 AM EST.
At 4:00 EST, still no call so we called back, went through the same BS we do every time with AMEX ... "This call will be monitored for quality assurance". HA!!! That's a joke. I beg of you to go back and listen to any of the five calls we have made and I dare you to not fire everyone that "helped us"! Anyway, my wife was finally told, after talking with another person, she requested a supervisor, "Amex can only send you a new card."
So, we have to change all our auto-draft accounts because, ooopppsss, your "Customer No Service Rep" deleted the wrong card! No. So, we cancelled our AMEX DELTA CARDS.
Seems like AMERICAN EXPRESS would make sure their customers were happy! My wife's card number (Barbra W. Grayson - 3798 008062 31029) and the card she wanted cancelled (still not sure why she got it as well - 3798 008062 31011).
PLEASE, go listen to the last few calls we made today! You'll find them to be poorly handled, just as we did!
Sincerely,
David J Grayson
(770) 416-9727

Kevin Coaches
from Miami, FL
I was going to purchase an item that I had to bid on ebay when I submitted my amx serve they told me that it would not go through and when I pulled it up there was only $10.00 on the acct when there should have been $25.79 so I won the bid and they gave me till 4;00 pm to make the deal or the other person was going to receive it by default. So I found out it was my trial for Netflix when I called them they apologize and credited my serve acct $15.05 it didn't show so I called amx and customer service said they couldn't do anything so I asked to be transferred to there department that handles these things so they put me on hold came back on after 12 min and said I would be speaking to Jacqueline so she came on the phone and said hello my name is Jacqueline how can I help you so I told her my problem and her words to me were to call back Netflix and cancel my cancelation call her back and she would put the $15.05 back on my acct while im on the phone with her. So I did what she told me to do when I called back Netflix said whaaaaaat are you sure and I said that's what she told me to do. And they said okay. S they canceled my cancilation. Then I called back and ask for Jacqueline and they said we don't have A Jacqueline here. So this woman who told me and the customer service rep that this woman was named Jacqueline were lying to me. So they said I had to wait till 06/15 to get refunded my $15.05. So needless to say I lost the bid. Now if you look Ive been with amx serve for meny meny years and as soon as I get reimbursed Im calling back to cancel my amx serve acct. And I told 4 friends of mine who also have amx servecards through my recommendation anyway I called them and they will be doing the same thing mon they will empty their accts and calling you like me and get rid of that f------ck up card.

Joseph Lorent
from Kissimmee, FL
LOYAL cardholder since 1998. Senior citizen on fixed income. Did not want to pay $195 fee for card but very willing to downgrade to keep account. To do this had to pay $16 of the $195. So refused to waive this $16.00. So for $16 you lost a loyal customer. AND it was reiterated multiple times that I would lose 2 companion tickets and all my sky miles. So be it. A shame that loyalty is not reciprocal. This conversation took place on Monday, April 16th. Had it occurred on Friday, April 13th, (my anniversary date according to the agent) there would be no charge. So our relationship has been terminated and I'm sure we will both be better for it.

john tuite
from Cassville, NJ
i purchased airline tickets back in January, i was informed the next morning that american express put a block on my card, which I was never informed about, until the airline notified me my tickets have been canceled. i had to re purchase 3 tickets and the difference with all the extra charges for canceling ,which i never did was $829.92 . I been disputing this for months , i sent all the required documents that amex required . the last letter i received stated we are unable to assist you any further. This was no fault of the merchant it was neglect on american express for blocking my card and not notifying me. I hope this can be resolved I been a loyal customer for many years. thank you . john tuite
46Andover rd Jackson nj 08527 732 642-3302

wayne gouldhawke 1 306 981 7342
from Bruno, SK
I have a credit card that I put on a payment plan with consolidated credit I owed at time 2168.14 I maid payments for two years totaling 1210.00 then had problem with payment and bank thought it got resolved and it went on for another month before got it fixed all parties agreeded to keep payment structure ongoing but for you then I received phone call from some woman who tried to tell me I was to pay her now the full amount owed from two years ago and the payments I made were of not to be applied I owe 958.14 not 2168.14 and I tried to talk to someone at amcexpress but they refused to talk said it was not there problem if this is the PR you have I will not pay even the 958.14 and instead of being a customer again I will be giving your company the best bad reputation I can muster . I am mad as hell and need to hear better from someone then I have sofar

clifford popel
from Brooklyn, NY
I had great difficulty in retrieving my Amex Rewards.I was assured by a supervisor that a check would be mailed to me within 4-5 business days.As I did not receive it I called and asked for a level two supervisor who rudely told me that I would be able to apply the Reward to my next Amex bill.When I told her that I didn't need any special favor to do so,the tone of her voice was so belligerent that I told her that I was shocked to be spoken to like that.I asked her if it was possible to expedite a check(as she said the request had to be redone),as I was forced to borrow money to repay a loan that was due.She refused and couldn't care less that Amex had made the error.When I asked how Amex would compensate me for being put into a situation that was not of my making,she replied,"Is there anything else I can do for you?"I called your customer service in Manhattan and was told to email the President of Amex,which I did,but have received no response.Needless to say,i am very upset and shocked with the inept and disrespectful treatment that I received.

John C. Wilson
from Franklin, TN
We called after receiving two new credit cards to be activated January 31. These calls were made because we wanted to consolidate two accounts into one. We were told that we needed to cancel our Surpass card and use our new Ascend card that is taking it's place. We followed her advice and did so, made about 20 calls rerouting automatic payments from the cancelled cards to the new Ascend card. Late that afternoon when we attempted to use the new card it indicated it was not authorized. When we called we were informed that we didn't have the new Ascend card and that we should have kept our Surpass card till it expired. So after some discussion and her convincing us that was the case, we recalled all the businesses where we had automatic charges to redo what we had changed the previous day. We asked to speak to a Customer Service Supervisor to make note of what all had happened, were told we'd have to leave our phone number and they'd call back. That hasn't happened. To say the least we were able to catch it early. However a couple of the automatic charges may have hit the card that wasn't activated or was canceled. If you're still reading I just wanted to say how very frustrating this entire process has been for us. Very much so and very time consuming as well., The least would have been a call to say something regarding regrets that we got someone who didn't know what she was doing. This situation has certainly influence both my wife and I and will influence whose credit cards we use in the future. Customer Service continues pretty important in our circles. Thanks.

James Mallon
from Buffalo, NY
I had an American Express Delta Platinum card. I called about the annual fee. I was told that I got a companion gift. I have had this since 2012 and did not know about this. When I asked if I could get any of them back or the annual reduced nothing could be done so I canceled.

Warning: Don't Use AMEX with PayPal
by Dominik | 27 September 2017 | American Express | 0 comments
Advertiser Disclosure: This site is part of an affiliate sales network and receives compensation for sending traffic to partner sites, such as CreditCards.com. This compensation may impact how and where links appear on this site. This site does not include all financial companies or all available financial offers.
While I generally used to love American Express, over the past year or so they have become an unreliable bank with mediocre card options and limited transfer partners. A few years ago, I told everyone that AMEX is the best due to the vast transfer partners, amazing signup offers, and generous cards. While some of that still exists today, the customer service American Express is providing is rapidly declining. In my eyes, the one area where AMEX continues to shine are the Centurion Lounges – that's mainly why I still keep my Platinum Card.
As of yesterday, I'm really disappointed in AMEX and I feel like now they're a faceless corporation that doesn't give a damn about anyone anymore. It isn't just AMEX that has disappointed me over the past few months – but also other banks, too. Anyway, one of my very close friends yesterday forwards me an email she received from American Express which stated something along the lines of:
"We've cancelled your card account and we are writing to let you know so that there aren't any surprises when you try to use your card."
She got this same email 5 times for all of her credit and charge cards – meaning they were all cancelled. Naturally, she called AMEX as soon as she could because the email didn't explain why, and she was instantly connected to the worthless Financial Review department (a.k.a the rudest, most unreliable, and incompetent agents ever). She was told to call back later because her "account manager" was on another call. WTF?! Not only were her cards cancelled overnight.. now she has to wait to find out why? What kind of bank does this? Apparently only one agent works your "case" and you can only speak to them.
When she finally got connected to her account manager, the manager rudely (in a very threatening voice) informed her that she cancelled all of her cards because she was using PayPal to pay someone that AMEX believed my friend knows personally. Basically, American Express was telling her that she is manufacturing spend and the other person is paying her back. My friend sent one payment of around $500 to someone she agreed to buy a piece of furniture from (a friend of a friend) and yes, she knows the person she bought the item from personally but under no circumstance did they pay her the cash back. What the absolute F#$k, AMEX?
AMEX Centurion Lounge
AMEX Centurion Lounge
The manager went to further "explain" to her that this was illegal (it isn't) and that she would have "problems" with other banks. I wasn't on the call so I can't confirm exactly how the call went, but I trust my friend 100% and when she called me crying this morning about what happened she more or less told me what I'm writing. What kind of bank closes all cards overnight because they suspect something without even verifying it first? Look, I understand if it were to trigger a Financial Review… but an overnight cancellation? You've got to be kidding me. My friend asked if there was anyway to re-open the cards and explained what the $500 purchase was for… but guess what the AMEX agent did? Said "no" and hung up!
My first instinct was to tell my friend to call Membership Rewards and transfer all of her 300k+ points. Thankfully, she was able to do that… but oh my god. I've lost my trust in American Express completely now – cancelling all cards of someone who sent one payment via PayPal for something she reasonably purchased is ridiculous. Do you really think she would manufacture spend through PayPal at a rate of 3% in fees? I don't think so – and it was one, single transaction!
All in all, no bank is like it was a few years ago. All of these restrictions on signup bonuses, accounts being cancelled overnight, and reduced redemption availability makes me sad as it is harder than before to earn and burn miles.
Be sure to check out some of the awesome Travel Rewards Credit Cards, Hotel Rewards Credit Cards, and Point Rewards Credit Cards that are available and will earn you lots of miles and great travel benefits!

Magnolia
from Coatesville, PA
A phone number, 323-999-9874, Los Angeles, CA called me twice. The second time I picked up, the opening message was on behalf of American Express. The representative gave a greeting and I asked how my phone number was obtained. The person responded with a sexual comment, most definitely inappropriate. Not a very impression on American Express.

Suzanne M Richer
from Trenton, NJ
I have been a customer of AmEX since 1987, and have had several cards with the company including Platinum cards for my business. In 2015, I closed our office when it was acquired, and cancelled the two open platinum cards. One had reoccurring fees and remained open, despite requests to place them on my regular AmEx gold.
This issue escalated last month when I received a new statement with a renewal fee on my 'closed" platinum account. I called and asked for it to be removed and to have any open charges paid, upon receiving a new statement showing no renewal fee. Again, reiterated that this should have been done months ago. Since that timeframe, I have received up to 8 calls from the collection department - each time I explained the situation and asked again for up updated statement showing final amount and no renewal fee. The calls have been excessive with no resolution - so called again today, wasting yet another hour to fix this.
Your teams are not connected, they do not seem capable of pulling up account notes detailing the issue and are unable to resolve issues. I called customer service and spoke to Rocky, who then got collections involved - I spoke to Sajal today, 9-5-17. Sajal stated I seemed upset and asked if I would like to go and get a glass of water. Seriously?!!! How rude - I suggested he take an updated course on customer service, though I am unsure with such an attitude, that AmEx even has one.
In a time when so many other options for credit cards are available, and given my loyalty with the company since 1987, and high spend rate, it seems to me AmEx would jump at the opportunity to serve. The days when this was so seem to be over.
I am very disappointed with your firm, your lack of service and inability to solve a request that was made "repeatedly"; you've wasted a great deal of time for a very small issue and earned my incredible distaste for your firm.
I truly miss the days when AmEx was the company to be with and when issues were solved magically.
Suzanne Richer

catherine rucker
from Salinas, CA
I just spent 1/2 hour trying to get through to technical support for my online account. I was twice transferred and then hung up on without ever getting to speak to a technical support person. I cannot access my online account services and a number is given to call which tells me it is only for debit cards and then transfers me to customer service for cards...who hang up on me. I call customer service direct and after 10 minutes of holding I get a rep who transfers me to technical support...and the line goes dead. I have never experienced this type of poor service at Chae, BOA, Santandar, PNC, Capitol One etc. I have had this card since 2006 but they have gone downhill and it is not worth the stress of bad service!

I used amex to take a vacation. Huge disappointment. We were told that we had to cover a leg of our flight on our own, because we were leaving early. No problem, we wanted to have a few days elsewhere. What they failed to tell us was that our flight from Europe to the US was now negated. So we had to buy two tickets to get back home.
Really not a cheap "mistake" on their part. When I spoke with the travel "expert" they stated that everyone knows how flights worked, and that yes it was negated. When I spoke to the manager she stated that they "thought' we understood what they meant. However me "thinking" that we understood doesn't count. In the end they did nothing but add more frustration to the issue. Probably loosing multiple accounts now, not that they care.

Bashir Thompson
from East Orange, NJ
I purchased a vehicle with my American Express card the car was a lemon and I never received the title for the car so I'll return the car to the merchant and I put your new dispute and American Express close my dispute and the matching favor and told me there's nothing else they could do that help me it was under this.
11 times sense 2015 or when I call to ask someone about this they tell me there's nothing else they can do to help me and I'm stuck. I spend $6,690 on this car I am getting the run around with my mother's breast helping me get my money back from this merchant. The car came with a warranty did not cover anything that would be fixed I'll contact the consumer affairs the Better Business Bureau New Jersey DMV and the Federal Trade Commission and the Ripoff Report the deal has been doing this too many people.
I've been with American Express 2 years now and it doesn't make any sense this has been going on this long I'm ready to close my account with American Express and fill lawsuit against american express and the Dealer because this is ridiculous I shouldn't have to go through this and I send all the paper work for the car sale and the warranty paper.
American express is the worst credit card company ever I am regretting ever apply for this card american express dispute team keep telling me they don't have the paperwork I send in I send the paper in about seven times and when I ask to speak to a super visor the paperwork pop up or I am geting told. That they need more proff witch I send everything that they ask for and more I do not now what to do any more with I cut my card up already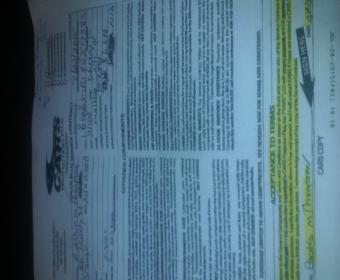 Stephen Morris
from Mount Laurel, NJ
I have a platinum American Express Card. After pre-paying for a Christmas vacation 8 months ago, I just came to find out that the Hotel reservation which was paid through American Express's Travel Department was cancelled due to damage caused by Hurricane Matthew. The Hotel had been reaching out to American Express about the unfortunate event, but American Express never reached out to me to inform me of the cancellation. The Hotel was a 5 star property part of The Fine Hotel And Resorts Program. We now have no Christmas vacation because American Express Travel is so large and disorganized they forget to notify me. Amazingly they're indifferent about trying to make it up to me. I strongly urge people to never use the American Express travel department. I'm in process of canceling my American Express card after 29 years.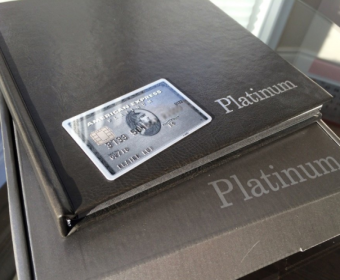 Bill Bundeff
from Yarmouth Port, MA
Why are there so many business on cape cod, MA that do not take Amex. This is a vacation area with a lot of restaurants and golf clubs. I love Amex but nobody takes it here. Has there never been a rep that covers this area. I have put in several calls to headquarters with no response.

Wali Omarkheil
from Commack, NY
My balance transfer was sent to wrong company and I provided Amex the correct information. They are not willing to correct their mistakes and leaves me with a huge amount of $869 to pay even though it was not paid for my account.

Joseph Einsidler
from San Francisco, CA
I have been a member since 1982, using the platinum card. I retired and applied for the new blue A/E card. I was turned down and don't understand the reasons. If someone could help me contact Amex to understand this at a corporate level that would be great. So far customer care has not given me a sufficient response.

Ellen Marks
from San Diego, CA
It is disgusting that this company would outsource its fraud department. I had an incident today that took me two hours, multiple calls to agents that did not understand English as it is not their first language and argued with me in endless circles. The issues finally got resolved after I reached a person in Ft Lauderdale, FL not somewhere in the Philippines or another country. Amex be ashamed that you outsource your services. American Express executives must find customer service reps for your Fraud department that understand customers beyond the basics to deal with English as a first language customers. So wasteful of my time. A terrible face forward in customer service.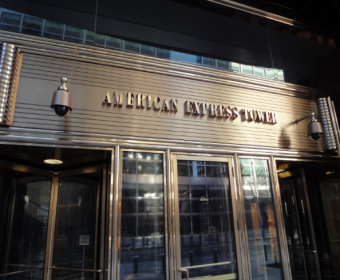 Joe Bowerbank
from Newport Beach, CA
I can't even believe the treatment that I have gotten and continue to get from American Express. I am only still with them because all of my business expenses are organized with them on a single card. My complaint with American Express and their service is that they never get back to you. I have about a dozen calls into them. They always say they will call back but they never do. I get different stories and offers every time I contact them.
I have countless hours into trying to resolve a single issue with them. They baited me into upgrading to Platinum to get 50,000 points if I $10k with them in a year. The truth was that it was $10k in 5 months, which is in no way doable for me and in no way would I agree to such terms. When I called to complain I got the runaround. Every time. Many many hours into this. Someone name Justin MacDonald out of Arizona finally called me back. He was supposedly a supervisor.
He left me a voicemail on August 18th saying that I agreed to the terms and conditions and there would be no recourse. (They read an absurdly lengthy list of terms at auctioneer speed. Actually, faster than an auctioneer. It's actually incredibly amazing). I called Justin back numerous times leaving voicemails asking for clarification. He never returned the call, even though he said on his voicemail to call him back with any questions. Liar. 37 mins....
This matter started in August and it is now October and still isn't resolved. I'm actually on hold with American Express right now as I type this. This rep's name is Chelsey. She says she will resolve it for me. Yeah right. Promises promises. My cell phone says 34 minutes and counting. Unreal.
I should take a snapshot of all the calls placed to American Express from my cell phone records and pop them into a single screenshot. It would be a jaw dropper. I don't have the time. American Express ate it all. Do yourself a massive favor and get a card from a big bank that pays you even more reward points. Their customer service or lack thereof is dreadful. It's not right to treat people like this. American Express is an exhausting company to do business with if you have an issue.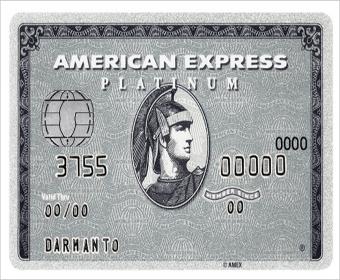 Diana Musslewhitr
from Houston, TX
My daughter received a card from American Express without a chip. Then she received one with a chip. Then she left the country with her card that has a chip. Yesterday, she received another card with a chip and the letter stated the old card would be deactivated. I then called Am Ex, had to go through customer service, which took 45 minutes, only to be informed she had to send me to the fraud department. Apparently she didn't tell the fraud department anything and the department can't get the notes from the customer service department (stupid) so I had to waste another 45 minutes repeating the same information.
Neither he or customer service told me she already had a card with a chip, and I didn't know until I texted her after they decided they needed to send her a new card and would DHL it to get. After I texted her and told her to expect a new card with a chip, she texted me that her card had a chip. So I called Am Ex customer service to find out why they sent her another card with a chip when she already had one. I could never get a straight answer. This woman told me that the new card they were sending had the same account number and she was "good to go."
I asked her if it had the same cvv number and she finally said no after saying it didn't matter because she was "good to go," again. I said she wasn't good to go because the card she already had would not work after 90 days because the new one had a different cvv number. I asked her what would happen if the card they were sending got stolen? She said they would take off any fraudulent charges. I said that was not the problem because she wouldn't have a card. She repeated she was good to go again, like a broken record.
I again asked why no one had told me she already had a chip card, and she couldn't answer. I asked them to cancel the new card and just let her keep the card she had. She said it had already been sent out. I said you could still cancel it and let her maintain her chip card. She said no. If they had bothered to do their jobs above the minimum, they would have noticed she already had an American Express chip card, and they stupidly sent her another for no reason. Incompetence at the highest level.
Again, the right hand doesn't know what the left hand is doing because they divide up the departments into cells, where each department only gets certain information, and they outsource their customer service, so you are not ever speaking to an American. The fat cats at American Express do it so they can get bigger bonuses at the expense of their customers.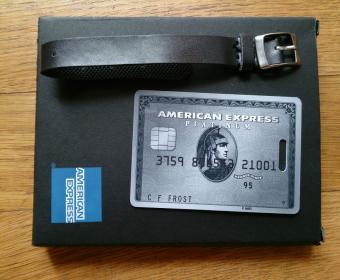 Margaret cochran
from Dobson, NC
I have tried several times to speak with representatives at American express to get charges they have billed me that were paid in May, June, July that are charging me with pay over time. I called other 3 days to get these remove last month. They credit them last month but have been charged back to my a count this month to pay over Time. I believe someone is trying to take this money! I am going to cancel my card and make sure other are aware of this situation.
I'm thinking of reporting this to north Carolina's BBB and turning my bill over to a lawyer. I am evening charged 327 dollars for bills I paid in past statements! I believed they were a good comp a nylon until I couldn't get anyone to listen to my complaint. I o my have around750$ charges for the month but they are charging me the extra charges.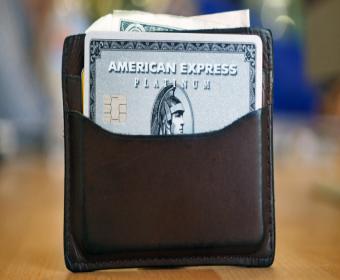 Janet Gambers
from Astoria, NY
I made a purchase from "swimsuits for all" using my amex card. I received the item, but unfortunately it was too small. I returned the item for a larger size. I received the larger size, but I was never credited for the returned item, so I was charged for two items on last months bill. Now this month I received my Amex bill and there is another charge from swimsuits for all.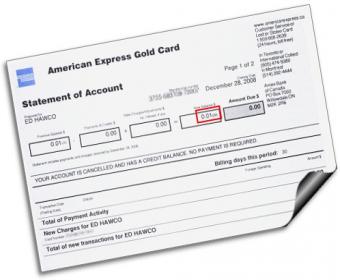 Bashir thompson
from East Orange, NJ
I purchase a 2008 Chevy Malibu with my American express card. And I spent 6690 come to find out the car was a lemon so i contacted the BBB and consumer affairs and. American express about this charge 9 times since July 22 2015 and I returned the car to the dealer.
And I never received the title for the car and I also send the warranty papers to american express and all the paperwork for the car sale and I am keep getting told there is nothing else they can do to help me I am out of 6690 and a car. And I still have pay it back. I am ready to leave American express because they help there card holder when it come down to thing like this I never had a problem.
Like this before and I have three other credit cards. And when came down to a dispute they did their best to help me and got the dispute resolved in my favor not American express and I am going to fill a lawsuit against amex and the car dealership.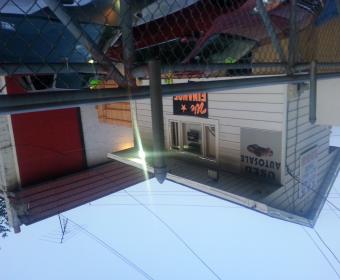 Dan Beeaff
from Loretto, ON
I sent an inquiry a second time 4 weeks ago by email to the Amex email help desk. To date I have never heard from them. I would like you contact them and what the problem is, like are they short handed and need additional employees? I have been a Costco member for over thirty years. We live in Ontario for 4 months a year, the rest of the year in TucsonAz. We love Costco and are surprised at the Gueloh stores lack of concern for members.
In June, Costco in the States cancelled its Amex card which we used as our ID, to Citigroup Visa. We don't have our Visa yet, as it arrived at our house while we were in Canada. Costco.ca switched to MC. We do have our ancient membership card with us but we didn't want to drive 40 minutes to Guelph and find we couldn't use that card to enter and shop. Do we need the new MC instead of the new Visa to shop in Canada? If so we shouldn't need to register?
In the past we would use our Amex card to shop at the Costco.ca in Kitchener without a problem. Can you answer this straight forward question that The Guelph Costco has refused to address?

Esta Morganstern
from Delray Beach, FL
At 1pm I spoke to Agent Joshua B2 to whom I told that my computer keeps "spooling" between pages - meaning that if I want to go from page 1 to page 2 of an article, I would get a spinning blue circle but not page 2 right away. He told me a tune-up would cost $39.99 and I told him fine. He switched me to Agent Geralyn who proceeded to take the next 2 1/2 hours to do various things to my computer only to have it not fixed at the end. She then proceeded to tell me that while my processor is big enough, the processes aren't - whatever the hell that means. One or the other, or both, should have been able to tell me that in advance and not waste my 2 1/2 hours and $39.99 (for which I will file an American Express dispute tomorrow. Am waiting for a call back from a supervisor now.

Placide Paul
from Brooklyn, NY
They lied about refunding airline fees when in fact they did not do so when I called.

Sasha
from Long Beach, CA
Called Amex corporate to find out information about paying off my balance. Was transferred 3 times because (outside the scripted questions) no one could help me. The third rep, put me on hold without telling me, and never came. The question? "Are there any pending charges I need to be aware of prior to paying off my balance". Kinda glad I'm paying them off. Great service but, if you have a non scripted question, you will have frustration and issues.

Ms. Etienne Bennett
from Louisville, KY
I have one of the old American Express debit cards; there was once no monthly service fee, but a few months ago it went to $4.95 per month. I was fine with this until I decided to start cutting out cards that really didn't matter much, and this was one of them. And I decided to go ahead and get the SERVE card which only has a $1.00 per month fee.
I have now spoken to three people with American Express, asking that the account on the old debit card be cancelled as I won't be funding it any longer. There is a balance of $2.58 for which I just asked them to refund me that so I can be done with it. Each of these people (all of whom are likely outsourced reps giving me a pre-written script) have given the same excuse: just take the card somewhere, make a purchase, and then have the cashier, etc. take $2.58 off the top and then pay the remainder as I wish. I've told them that this is somewhat of a hassle since they could just simply refund me the amount in a check and be done with it. I will still be a customer with them thru SERVE. But instead they make excuses such as "But you won't have your $2.58 to use for upwards of 20 business days" and "But do you want to lose your purchasing power..." Is it really all that difficult to simply do as I ask?
At this time, I will likely just take the card to my neighborhood salon, ask them to make the transaction when I pay my bill and be done with it. But this is ridiculous that it has taken me three phone calls and have spoken with three individuals who behave as though their lives or jobs are on the line if they refund me this $2.58! I know they will have to pay for cutting the check and mailing it to me, but consider part of the $4.95 per month service fee I've provided them these last few months.

Brian Polvado
from Ann Arbor, MI
I applied for a new American Express credit card in March of 2015. I was changing from a previous American Express card to one with better rewards for us. I specifically asked the young man if this would affect my credit score and he assured me it would not. I did not want the average time of having credit to go down. I take my credit score very seriously. My credit score dropped 15 points and it took me awhile to figure out why. I'm not sure how I can rectify this now. You're an over $34 BILLION corporation and should train your staff better. It's taken me over a year to get back to 804 on my score and I'm still 7 points below where I was before. If you keep audio tapes, please go back and check what I've told you.

K. Srinivasan
from Bonita Springs, FL
I bought a Stressless chair from Florida Leather Gallery in Bonita Springs, FL. on March 3, 2016. The chair was delivered to our home for our try out. After a few days of trial we did not like chair. Steve Friedman, Store Manager, Phone Number: 239 948 2889, arranged to pick up and return the chair on March 31, 2016. The amount charged to my credit card on 3/3/2016 was $1,902.70. American Express had a dispute investigation and did not return my $1,902.70.
When I called American Express on April 22, 2016, I was notified the merchant had not called America Express and American Express would not return my $1,902.70. I wanted to know the name of the manager dispute resolution. The person on the phone refused to provide the name of the manager.

Veronica Collier
from Atlanta, GA
I have been a loyal customer with American Express over 5 yrs paying my account in full until the last 8 months. I spoke to an American Express representative each month over the last 8 months to make payments and never once was I informed by any of their representatives that my account was receiving an interest penalty payment. My interest rates were doubled and I have no idea and no one bothered to tell despite months of telephone payments. No one bothered to tell me my account was in a penalty state. Until I inquired as to why my balance wasn't really changing despite multiple payments. Then I was told that in the last 6 months this American Express company had added over an extra 2000 dollars of interest to my account. I found this organization to be very unprofessional uncaring and unhelpful in resolving the matter. I will never recommend this company to anyone.

Brittany Tran
from Santa Clara, CA
I work in the accounting department at DFINE Inc and I am filing a complaint regarding your reporting department. I did not received my monthly scheduled "Cyclic Statement Recon" report as of today 4-5-2016. When I contacted AMEX, the customer service rep, Sona, told me the report delay was due to not getting all the vendors information. Sona also mentioned that it will take 24-48 hours for the report to be available. This is the second time the report has been delayed.
The first time, customer service rep told me it was due to the holiday and now this different excuse. I'm very frustrated as this is quarter-end close and I need the report to reconcile the March expenses. Now I have to manually generated the spreadsheet from the AMEX statement for all 5 corporate cards. Also, I did not get any communications from AMEX regarding why the report was delay. How very unprofessional!! I am on a 3-day month-end close schedule and getting this cyclic report 48 hours later will not do it.

Payment was charged to my AmEx card AND my bank card in the same month. Virgin Mobile told me I never paid and suspended my service in January 2016.

Edward L Gillespie
from Chester, MD
I have been a customer of American Express since 1982 and have spent millions of dollars with my cards primarily for business. My company closed down in November and I called Amex to ask for extended payments. I was granted a hardship payment plan of $1470 a month and have made payments since December 2015. I received a notification from Credit Secure that late payments were being reported by American Express on my account and reported to the Credit Bureaus. I called Amex customer service and was routed to India where I was told that there was nothing they could do.
American Express advertises itself as being consumer friendly and a good corporate citizen. If this is an example of customer service then the entire corporate structure needs revising. I have been a customer for 34 years and when I encounter a difficult financial period and make arrangements to pay the bill over a period of time my difficulties are compounded by my credit score being ruined. I intend to pay off the remaining balance within the next 60 days a soon as my tax refund comes in.

Stephanie Dean
from Elkton, VA
Opened a Bluebird account. Loaded Money. that night in a severe wreck.All my personal items were lost / Stolen. I called canceled it. Replacement card sent.During this more charges were used and disputed. I was granted money from the disputes were in my favor. Knowing i had my identity stolen and my online access locked several times for attempted tries. so instead of suspending the entire account as i asked they closed out another card and sent a replacement that went to a wrong address and was activated and used along with getting a wire transfer of 400.00 from my account. I have called and called the line drops or i get told that you are done with me and its all cleared.
When i have none of my money or being able to use the credits in my favor due to American Express not taking concern for my identity.I want a contact i will call everyday until i get my money I am owed and if the attorney takes it. I'm going in for more payout and also was told i could not get copies of the account as it was illegal when it is my account. I want answers now.

Frank Spencer
from Jackson, MS
I have been attempting to insure this charge is deleted from my American Express card and getting routed to a complaint form that is not satisfactorily handling my complaint. The answer to my complaint is shown below and listed as "closed". This is not satisfactory to me. The charge is not something I could not afford but I am determined to let these cheats get away with lying and then substituting an inferior product.

Ann Plompen
from Farmington, CT
I bought two American Express Gift Cards from CVS, they were scanned and I paid for them, a $25.00 and a $50.00 Gift card and sent them as Christmas presents. Imagine my embarrassment when I was informed by both recipients that the gift cards were no good even though I had the receipt they were activated. How shocked I was to discover CVS' negligence and lack of concern with my serious problem, to say nothing of the time and effort I expended to correct CVS's mistake.
I went back to CVS and they refunded me for the cards with the store manager saying to me "lucky you had the receipt or there would be nothing they could do" (and I would be out $75.00). To show your good faith and apology, I would appreciate receiving a $75.00 gift card to the store for all I have gone through which was most unnecessary and embarrassing to me and the gift cad recipients.

Ann E. Price
from New York, NY
1/25 I discovered a 2k payment I made to AmEx had been duplicated online by my worthless bank, (same timpstamp) and effectively wiped out my bank account. I called CS from Spain where I was stranded w/ no money. Any CS would've returned the money to my account. I'm a good customer. Nope, "we NEVER DO THAT" you have a $1,625 credit w/ AmEx. Unfortunately, like most other foreign countries nowadays, my LANDLORD doesn't take AmEX.
After being batted around to Global assist who were going to send me $2,000 worth of euros to their non existent office in Madrid, I got kicked back to CS who took a routing and bank # to wire$ into my account by Friday the 29. NOT. Lie. Friday. Yes, it's being wired, should be there Monday. Monday. No, we don't do that - 7 days maybe. Why should I believe you I'll call you back. I had to transfer $ out of my credit union savings to pay my rent. I' still waiting. Feb.2 I called the local ABC news station. I'm done!

Graham Kilvert
from Rockland, MA
We have a Bluebird account for my son who has learning disabilities. We live in RI and he is going to a special school in Fl. We have been using the Bluebird account as a means of providing him with an allowance and it has worked well for us. Recently we tried to deposit additional funds onto the card and were unable to do so. Numerous call and re-attempts were un successful. We were recently advised by a supervisor that there had been too much activity on the card and we had to close the account. This makes no sense and we are very disappointed in the level of help we have received. We have an American Express account but based on this experience we may close that account.

Zan Zue
from Hogansville, GA
Amex customer service was incredibly rude to me on the phone. They claimed there was no problem with my billing when I clearly showed them charges that should not be there. Maybe I should switch to VISA next time?

Will Caliber
from Boise, ID
I keep getting requests in my snail mail asking me to sign up for American Express. Inside my latest unsolicited mail, I didn't notice the plastic card inside the envelope and it clogged my paper shredder. I have more mechanical ability than the average human being does and I managed to fix my shredder...but it took me nearly an hour to to fix it properly. Getting to MY bottom line: I will never sign up with ANY credit card company that has zero regard for my privacy. In other words, I will not do business with American Express no matter how many times you send me your crap!

Callun Malbrough
from Bloomington, IL
Ordered American Express gift cards for Christmas three times all of which were declined by American Express. Called AMEX customer service 5-6 times with absolutely no help (wanted to give 1000 bonus point comp, so what). American Express has gotten too big for itself and does not care. I am about to cancel my Platinum card and stick with Visa. To think I actually pay to carry their card. Do not waste your time with American Express gift cards.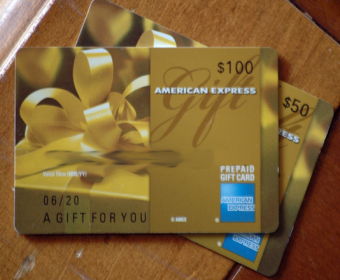 Joseph J Kacmarcik
from Absecon, NJ
Ref# PC45934 abd PG67876. You should have this dispute information on your files. On 8/16 I purchased 3 tickets on line for a concert on 10/7/2015. When I ordered the tickets they said the price may vary from the original price but no where on their site do they mention what the actual cost was. When I printed the etickets on or around 8/19/2015 I discovered the original price of these tickets was only $49 apiece and they were charging me $101.00 apiece which is ridiculous. I tried to get in touch with them to get my money back and couldn't, thus turned it over to American Express. Your research team came back with garbage I already knew and they said all purchases are final. I consider being charged more than double the original cost is a reasonable extenuating circumstance and should have been refunded my money, that is why I have you guys. To make matters worse, you notified me by mail (letter dtd 10/5/2105) which I received on 10/9/2015 2 days after the concert so I didn't even get to go. This is unacceptable and a hell of way to treat a customer of 33 years. I refused to pay this charge of $382.67 for your incompetence as my representative.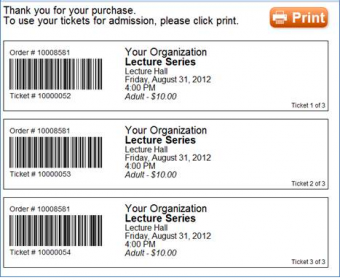 kevin rodden
from Warrenton, VA
No complaints with Costco, but for the second time this past year we have been cheated by American Express re payment of our Costco credit card bill. Here's how: We pay our credit card online to American Express. Twice we've received Thank You following submission of our payment that the payment was received and would be forwarded to our bank, Wells Fargo. However in each case, when we received the next month's American Express bill, it showed the previous month's payment had not been made, and that we had been charged a $27 late fee plus interest.
Obviously in each case, American Express did not forward the payments to Wells Fargo in order for them (American Express) to collect the late payment plus interest (we always pay off our balance each month, guess they didn't like that). You can check mine and my wife's (Alice) credit ratings and you'll find them to be both in the 800s. We've had great experience with Costco. Shame American Express has damaged that trust. Thank God you're (understandably) switching credit card companies next year!
Have feedback for American Express?
Thanks for your feedback!
Sorry. Please try again later!