Aaron's
Aaron's Complaints Continued... (Page 3)
110+ reviews added so far. Upset? Call Aaron's corporate: 1-877-607-9999

Marilyn Alvarado
from Philadelphia, PA
Made arrangements with store manager Ethan Hassel, Aarons located in Hatboro, PA. To pay off a fridge that I owed. I went to the store to pay off the agreed amount. I get told that Aaron has been looking for me by other people, calling them non-stop.
Harassing them with this business matter, which is between Aaron's and me. Violating my privacy. Calling my fiancé repeatedly and he would ask the nature of the call and they would say it's to offer me a few new promotions. I Ignored it, I wasn't interested in anything else. My fiancé asked if I could call Aaron and tell them that I wasn't interested in any promotions.
So, they could stop calling his phone. I called Aaron and asked why do they continue to call. I have no more business with them. That I went to the store and dealt with Ethan and paid it off. That if there was a problem that it was between Ethan and whoever, I took care of my Part. The person that the answer the phone, obviously lack customer skills. Thought it was a joke. Repeating my words in a sarcastic way/mocking me.
I'm looking for other options if I can file criminal charges for harassment and fraud. And filing a complaint with better business bureau. If I had known now what I know now, I would avoid Aaron like the plague.

James Vincent
from Houston, TX
I went on line an ordered a bedroom suite, paid my fee and afterwards located the store which serviced my area closest to my apartment. The store is located at, 10400 South Post Oak, Houston, Texas 77035. I entered the store and located the exact same bedroom suite i ordered on line on the showroom floor. In an attempt to have the merchandise delivered sooner i requested to simply have the same pieces of furniture i ordered from the showroom. The manager of that store front told me "No could not do that" had to wait for exact merchandise to arrive on truck n for the delayed delivery date.
When i enquired as to why was informed he had no place to store the incoming ship of merchandise. I assumed he would replace the incoming where the same used merchandise had been located in the storefront. The manager assured me that it would arrive on the truck on that upcoming Thursday and i would have my merchandise delivered friday at the latest.
I received a call Friday from a store associate who then informed me that the furniture i ordered would not be delivered till the following Monday 11-7-16, n not till after 5pm. On Monday i received a call again from a store associate around 3:00pm, informing myself that the deliver had been attempted but i was not home. I informed the female associate the agreement had been after 5:00p. I called back to the store in an attempt to ensure there was no miscommunication regarding my address. I was informed that i had been contacted three (3) times via my phone number by an associate.
I can provide proof i received only one call to inform myself they had arrived n left because i was not home. The problem with that is, I live in a high rise apartment building not an apartment complex. To enter into and attempt to contact me would require the driver to physically speak with the concierge at my high rise which at that point it would of been documented and the concierge would have contacted me immediately wether i was there on property or not. So that means i was lied to not once but three times so far. I then was instructed my furniture would be delivered again after 5:00pm.
I then was contacted and told my furniture would not be sent till around 9pm that same evening. At around 8:30pm i received a call from the store manager stating my furniture would not be delivered die to their delivery truck being broke down, that he was planning on getting a rental truck first thing this morning to deliver my furniture. I still have yet to receive the merchandise or ne contacted to be kept in the loop as to the status. When i asked the manager last night about what time i could expect the delivery today i was informed he didn't want to hive me a time. Please help with this situation! I have never been treated so poorly.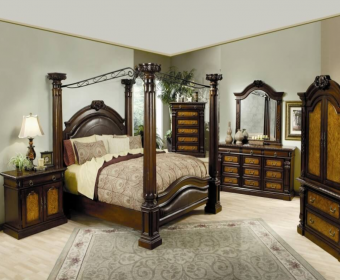 Charity O'sullivan
from London, ENG
I have waited a week with no heating or hot water, after numerous calls an engineer came out to fix it. It lasted half an hour and then broke again and am now waiting yet again for another engineer to come out. Very dissatisfied and unhappy with Aaron's customer service and Engineers.

Tania Troutman- Daley
from The Bronx, NY
I have been a loyal customer with Aaron's. My complaint is against the Aaron's located at 2229 Kennedy Boulevard , North Bergen N. J 07047 has been very unprofessional and telling lies for the last couple of weeks. I am at my last payment for a bedroom set which costs approximately. $3,999. They agreed to switch a dresser that is offline and damaged . For the last couple of weeks, they been giving dates to switch out the dresser and not lived up to their word. The last straw is when my pregnant daughter who resides at 54 Newman Avenue apt 2, Bayonne, NJ 07002, where the delivery is going, waited all day on November 3, 2016 and they never showed. This is not the first time but I had enough of their lies. I called all day and spoke to the Manager Eliot.
I first was told it would be delivered weeks ok, then they said the truck broke down. Then they promised to deliver it again the next day, then they say they have to order it. I waited. For another week. Then they told me it is on the truck on November 3 , 2016 early in the morning and it would be delivered November 3, 2016 before 12. I spoke several times to Tiffany and Eliot through this whole horrible experience. November 3, 2016, l noticed it was getting late at 4:00 pm since Tiffany said since we live in Bayonne we will be one of the first because they have 2 deliveries for Bayonne, NJ. When I noticed it is 6:00pm and after my pregnant daughter waited all day and this is not the first lie they told.....they never came.
As I said before , this is my last payment. I own many furniture items with Aaron's. I still have not received the dresser to date. I am shocked and saddened by the unprofessionalism of Aaron's located at 2229 Kennedy Boulevard North Bergen New Jersey 07047. I will never recommend them to anyone as a loyal customer.

Marjorie Crawford
from St Louis, MO
I bought an entire house full of items and made every payment on time. Before the end of my contract on my sofa, the springs in the sofa broke. I contacted Aarons customer service and the GM Joe stated that he would call the repair man and have him call me to set up an appointment to come out and repair the sofa. A month goes by and I did not receive any call. When I called in to make my payment, I asked for Joe after payment was made and they said they would have him call me.
Again I never received a call. The next month when I called in my payment again I asked for Joe to find out about the repair. By this time the sofa was paid off and I only wanted it fixed. Again I was told that they would have Joe call me. Again, no call. The next month I called in my payment (on my final item) and I again asked for Joe. That is when I found out that Joe left the company.
So I talked to the new GM and she told me that she would call the repair guy and have him call me to set up a time to come out and repair the sofa. Another month goes by and I call in the next month to make my payment and AGAIN inquire about the repair. Again I'm told that she would call him and make arrangements to have my sofa repaired. The repair guy actually did come out this time, said that all the springs needed to be replaced and that he would order them. The next month, I called the corporate office to phone in my payment and inquired about the repairs, I was told they would have the repair man call me.
This went on for 3 months with no communication regarding the repair. Finally I was so fed up I didn't make my next month payment. Surprisingly they called the day after it was due wanting payment. Gee you can call me now but could not call me any other time? There was yet another new GM by this point. His name is Tony. He promised me he would resolve this matter. He said he would call the repair man and have him call me. So I started receiving calls about my late payment and I told them I was not making another payment with this outstanding issue.
Since my sofa is no longer made, Tony offered to let me pick out another sofa, but I just didn't like any of them, I really just wanted mine repaired. He also told me that since I had to deal with so much, that he would look into getting the company to pay off my final agreement (a 32 in smart TV). I said ok, that sounds fair due to all the hassle that I had to deal with for almost a year. It took an additional 2 months to finally get my sofa repaired. I just got it back yesterday after 9 months of trying to get this sofa repaired.
Today Tony called and told me my payment was due. He told me that he would get that contract paid for due to all the issues I had trying to get my sofa repaired. He said they would pay for the 2 months that I continued to wait for the sofa to be repaired, but then would have to make a payment before Sep 1. Seriously, is this how you treat customers? Tell them all types of lies, ignore them when you don't want to deal with issues, and just plain treat the customer badly?
I am not happy at all with the way any of this was handled, and I am asking that my TV (which payout is $300) be paid by the company due to all these issues. I think that is fair.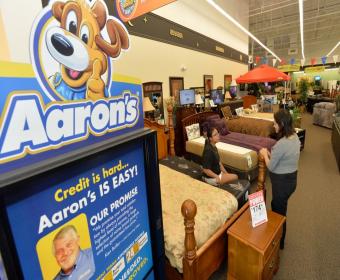 Tavia Meria Caldwell
from Monroeville, AL
I received the 15th harassing phone call from Aaron's located at 1812 S Alabama, Monroeville, Alabama 36460-0000, Ofc#: 251-743-4588, about my 15th of the month payment for my refrigerator, which because I only receive my SSI benefits, once-a-month, was late and I always pay online and I always pay my $5 dollars late fee...I will be finished paying for my refrigerator in November/2016. Something must be done about her and her continual harassment of me...As a result of her "scare tactics", I will be forced not ever to rent-to-own merchandise from Aaron's and I will advise my family and friends not to do so either...And since I always make my payments online, it would be great to conduct an "up-to-date" computer training program for all/any employee(s) of Aaron's INC.

natasha shelton
from Indianapolis, IN
They were rude to me as a customer and I will not give them anymore of my business.

Colin Standifer
from Dayton, OH
I got behind on my rent payment on a full service mattress that my son normally pays but he was late this month. The store manager (Dan) at your store on Linden Avenue in Dayton, Ohio was rude to my son and made a snide remark to him that he has been late for the past few months. All of the accounts I have with Aaron's are in my name (Colin Standifer) and I feel it was uncalled for to make remarks to a third party I was former assistant manager with both Rent A Center and Rent way and I do know collection procedures. If this will not resolve the complaint then I take it up to the corporate level. I pay well over $300 each month to Aarons and I am at the point where I just might have them pick up all the merchandise on the first of May and rent elsewhere.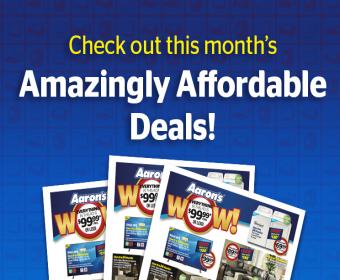 My complaint about aarons rent to own sales. I am very angry that i payed a month in advance and cannot get my money back because it was already with drawn from my account today. There is no refund policy haha. Well i don't have the property any more, so why do they keep the money when they can go and rent that computer to some one and keep my money too! The contract with aarons ends when you return the property and i don't owe them any thing. So Aarons rent to own stole my money they are not intitled to any money if they have the property back!!
Have feedback for Aaron's?
Thanks for your feedback!
Sorry. Please try again later!