Aaron's
Aaron's Complaints Continued... (Page 2)
110+ reviews added so far. Upset? Call Aaron's corporate: 1-877-607-9999

Marilyn Alvarado
from Philadelphia, PA
Made arrangements with store manager Ethan Hassel, Aarons located in Hatboro, PA. To pay off a fridge that I owed. I went to the store to pay off the agreed amount. I get told that Aaron has been looking for me by other people, calling them non-stop.
Harassing them with this business matter, which is between Aaron's and me. Violating my privacy. Calling my fiancé repeatedly and he would ask the nature of the call and they would say it's to offer me a few new promotions. I Ignored it, I wasn't interested in anything else. My fiancé asked if I could call Aaron and tell them that I wasn't interested in any promotions.
So, they could stop calling his phone. I called Aaron and asked why do they continue to call. I have no more business with them. That I went to the store and dealt with Ethan and paid it off. That if there was a problem that it was between Ethan and whoever, I took care of my Part. The person that the answer the phone, obviously lack customer skills. Thought it was a joke. Repeating my words in a sarcastic way/mocking me.
I'm looking for other options if I can file criminal charges for harassment and fraud. And filing a complaint with better business bureau. If I had known now what I know now, I would avoid Aaron like the plague.

James Vincent
from Houston, TX
I went on line an ordered a bedroom suite, paid my fee and afterwards located the store which serviced my area closest to my apartment. The store is located at, 10400 South Post Oak, Houston, Texas 77035. I entered the store and located the exact same bedroom suite i ordered on line on the showroom floor. In an attempt to have the merchandise delivered sooner i requested to simply have the same pieces of furniture i ordered from the showroom. The manager of that store front told me "No could not do that" had to wait for exact merchandise to arrive on truck n for the delayed delivery date.
When i enquired as to why was informed he had no place to store the incoming ship of merchandise. I assumed he would replace the incoming where the same used merchandise had been located in the storefront. The manager assured me that it would arrive on the truck on that upcoming Thursday and i would have my merchandise delivered friday at the latest.
I received a call Friday from a store associate who then informed me that the furniture i ordered would not be delivered till the following Monday 11-7-16, n not till after 5pm. On Monday i received a call again from a store associate around 3:00pm, informing myself that the deliver had been attempted but i was not home. I informed the female associate the agreement had been after 5:00p. I called back to the store in an attempt to ensure there was no miscommunication regarding my address. I was informed that i had been contacted three (3) times via my phone number by an associate.
I can provide proof i received only one call to inform myself they had arrived n left because i was not home. The problem with that is, I live in a high rise apartment building not an apartment complex. To enter into and attempt to contact me would require the driver to physically speak with the concierge at my high rise which at that point it would of been documented and the concierge would have contacted me immediately wether i was there on property or not. So that means i was lied to not once but three times so far. I then was instructed my furniture would be delivered again after 5:00pm.
I then was contacted and told my furniture would not be sent till around 9pm that same evening. At around 8:30pm i received a call from the store manager stating my furniture would not be delivered die to their delivery truck being broke down, that he was planning on getting a rental truck first thing this morning to deliver my furniture. I still have yet to receive the merchandise or ne contacted to be kept in the loop as to the status. When i asked the manager last night about what time i could expect the delivery today i was informed he didn't want to hive me a time. Please help with this situation! I have never been treated so poorly.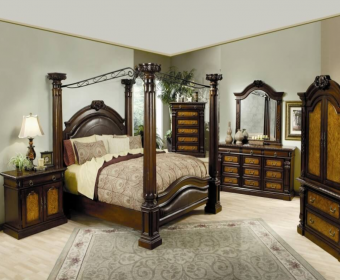 Charity O'sullivan
from London, ENG
I have waited a week with no heating or hot water, after numerous calls an engineer came out to fix it. It lasted half an hour and then broke again and am now waiting yet again for another engineer to come out. Very dissatisfied and unhappy with Aaron's customer service and Engineers.

Tania Troutman- Daley
from The Bronx, NY
I have been a loyal customer with Aaron's. My complaint is against the Aaron's located at 2229 Kennedy Boulevard , North Bergen N. J 07047 has been very unprofessional and telling lies for the last couple of weeks. I am at my last payment for a bedroom set which costs approximately. $3,999. They agreed to switch a dresser that is offline and damaged . For the last couple of weeks, they been giving dates to switch out the dresser and not lived up to their word. The last straw is when my pregnant daughter who resides at 54 Newman Avenue apt 2, Bayonne, NJ 07002, where the delivery is going, waited all day on November 3, 2016 and they never showed. This is not the first time but I had enough of their lies. I called all day and spoke to the Manager Eliot.
I first was told it would be delivered weeks ok, then they said the truck broke down. Then they promised to deliver it again the next day, then they say they have to order it. I waited. For another week. Then they told me it is on the truck on November 3 , 2016 early in the morning and it would be delivered November 3, 2016 before 12. I spoke several times to Tiffany and Eliot through this whole horrible experience. November 3, 2016, l noticed it was getting late at 4:00 pm since Tiffany said since we live in Bayonne we will be one of the first because they have 2 deliveries for Bayonne, NJ. When I noticed it is 6:00pm and after my pregnant daughter waited all day and this is not the first lie they told.....they never came.
As I said before , this is my last payment. I own many furniture items with Aaron's. I still have not received the dresser to date. I am shocked and saddened by the unprofessionalism of Aaron's located at 2229 Kennedy Boulevard North Bergen New Jersey 07047. I will never recommend them to anyone as a loyal customer.

Marjorie Crawford
from St Louis, MO
I bought an entire house full of items and made every payment on time. Before the end of my contract on my sofa, the springs in the sofa broke. I contacted Aarons customer service and the GM Joe stated that he would call the repair man and have him call me to set up an appointment to come out and repair the sofa. A month goes by and I did not receive any call. When I called in to make my payment, I asked for Joe after payment was made and they said they would have him call me.
Again I never received a call. The next month when I called in my payment again I asked for Joe to find out about the repair. By this time the sofa was paid off and I only wanted it fixed. Again I was told that they would have Joe call me. Again, no call. The next month I called in my payment (on my final item) and I again asked for Joe. That is when I found out that Joe left the company.
So I talked to the new GM and she told me that she would call the repair guy and have him call me to set up a time to come out and repair the sofa. Another month goes by and I call in the next month to make my payment and AGAIN inquire about the repair. Again I'm told that she would call him and make arrangements to have my sofa repaired. The repair guy actually did come out this time, said that all the springs needed to be replaced and that he would order them. The next month, I called the corporate office to phone in my payment and inquired about the repairs, I was told they would have the repair man call me.
This went on for 3 months with no communication regarding the repair. Finally I was so fed up I didn't make my next month payment. Surprisingly they called the day after it was due wanting payment. Gee you can call me now but could not call me any other time? There was yet another new GM by this point. His name is Tony. He promised me he would resolve this matter. He said he would call the repair man and have him call me. So I started receiving calls about my late payment and I told them I was not making another payment with this outstanding issue.
Since my sofa is no longer made, Tony offered to let me pick out another sofa, but I just didn't like any of them, I really just wanted mine repaired. He also told me that since I had to deal with so much, that he would look into getting the company to pay off my final agreement (a 32 in smart TV). I said ok, that sounds fair due to all the hassle that I had to deal with for almost a year. It took an additional 2 months to finally get my sofa repaired. I just got it back yesterday after 9 months of trying to get this sofa repaired.
Today Tony called and told me my payment was due. He told me that he would get that contract paid for due to all the issues I had trying to get my sofa repaired. He said they would pay for the 2 months that I continued to wait for the sofa to be repaired, but then would have to make a payment before Sep 1. Seriously, is this how you treat customers? Tell them all types of lies, ignore them when you don't want to deal with issues, and just plain treat the customer badly?
I am not happy at all with the way any of this was handled, and I am asking that my TV (which payout is $300) be paid by the company due to all these issues. I think that is fair.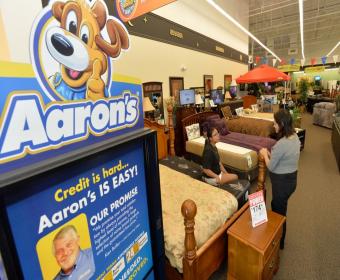 Tavia Meria Caldwell
from Monroeville, AL
I received the 15th harassing phone call from Aaron's located at 1812 S Alabama, Monroeville, Alabama 36460-0000, Ofc#: 251-743-4588, about my 15th of the month payment for my refrigerator, which because I only receive my SSI benefits, once-a-month, was late and I always pay online and I always pay my $5 dollars late fee...I will be finished paying for my refrigerator in November/2016. Something must be done about her and her continual harassment of me...As a result of her "scare tactics", I will be forced not ever to rent-to-own merchandise from Aaron's and I will advise my family and friends not to do so either...And since I always make my payments online, it would be great to conduct an "up-to-date" computer training program for all/any employee(s) of Aaron's INC.

natasha shelton
from Indianapolis, IN
They were rude to me as a customer and I will not give them anymore of my business.

Colin Standifer
from Dayton, OH
I got behind on my rent payment on a full service mattress that my son normally pays but he was late this month. The store manager (Dan) at your store on Linden Avenue in Dayton, Ohio was rude to my son and made a snide remark to him that he has been late for the past few months. All of the accounts I have with Aaron's are in my name (Colin Standifer) and I feel it was uncalled for to make remarks to a third party I was former assistant manager with both Rent A Center and Rent way and I do know collection procedures. If this will not resolve the complaint then I take it up to the corporate level. I pay well over $300 each month to Aarons and I am at the point where I just might have them pick up all the merchandise on the first of May and rent elsewhere.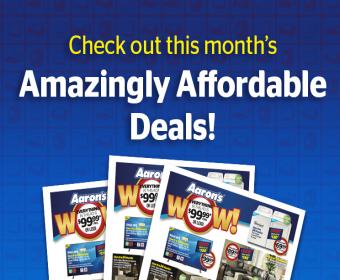 Most sites offer electronics, appliances at rates which are exorbitant. Here at Aarons.com, you will get the best deal that are hard to find anywhere else. This site even has furniture that caters to the needs of your home and brings great deals along with them. I have purchase few products from this site and taken them under the lease options. They have great payment options between 12-24 months, which allows the consumer to choose from. I have benefited out of this and I highly recommend Aarons.com to anyone who is looking out for electronics or furniture and easy payment options.

My complaint about aarons rent to own sales. I am very angry that i payed a month in advance and cannot get my money back because it was already with drawn from my account today. There is no refund policy haha. Well i don't have the property any more, so why do they keep the money when they can go and rent that computer to some one and keep my money too! The contract with aarons ends when you return the property and i don't owe them any thing. So Aarons rent to own stole my money they are not intitled to any money if they have the property back!!

Donald Hunt
from Merced, CA
I had a signed delivery agreement with Aaron's the day the delivery driver recieved service from a process server at my home. He had no right to accept the service or to read the contents of the court papers that he signed for as well he caused me to have to pay to be served again. I was served eviction papers on a delivery date from Aaron's the driver asked me to sign for delivery I did that while I was unlocking my back gate I heard the Aaron's truck leaving no explanation no nothing and took the washer I had a contract with you for without so much as a word. I have since won in eviction court I'm still living in the same place where is my washing machine the store manager wont discuss it with me because I contacted you I expect to be reimbursed for the process service I had to pay fees for as well as the washer being taken from my house without my permission your company breached the contract and I expect to get paid for the incredible inconvenience that your delivery driver caused by interfering with the process server and I will not accept any excuse he has no right to accept or sign for any correspondence at my door he violated my rights and I'm not sure but him opening and reading the court documents is a clear violation of my right to privacy. I'm going to take this to my attorney and I'm considering filing a huge lawsuit against Aaron's because of this Incident as well as the laptop i was leased stopped working and was substandard and was being charged for new product it wasnt the one I ordered and I'm very dissatisfied with the customer service and I am now being harrassed by the store manager even though I tried to contact her to discuss these things she refused I tried contacting them and she was not cooperating with me and wouldnt listen but the laptop was lost I cant find it I don't know what to do about it I'm trying to contact VIP membership to get a idea of what needs be done since your corporation has not contacted me

Aarons in Pennsauken NJ, Has the worst customer service in the universe, I have never met a group of young adults who are unprofessional, ignorant, and lack of communication. This world has lost it professionalism in a work place. I don't know how you have individuals like this who represent your company. I will never buy/Lease from Aarons ever again.

Rented washer and dryer on 2-16-19. Had to be ordered even through they were advertised In flyer. Told they would be delivered on 2-20-19. Called on 20th to see time of delivery. Was tol they were not ordered and didn't know why. Now they say will be ordered and delivered on 27th. Very, very bad service. Very disappointed in Arron's. Should hire more reliable people.

mickey l bradley
from North Myrtle Beach, SC
as a loyal customer of Aaron's i have waited almost a year to file my complaint. i purchased a washer and dryer, paid it off. then i purchased a living room set of furniture and paid that off. also a computer., my partner also purchased a tablet and then a computer. alter only a couple months the cord broke. after a few months it was finally replaced but just a few more months later it broke again. the manager Charles informed us that it would cost 300 dollars to replace it. the computer was still being paid for so it should be under warranty. for 300 of our own money we could just go to walmart and buy one so my partner told Charles he would be bringing the computer back. about id say a year later i decided to get a bedroom set in my name. Charles said because the partner had returned the faulty computer , he could not rent to me since we live in the same house although everything we bought we purchased in our own names and accounts.Charles just was pissed because the partner had refused to pay for the computer he returned.as much money as we both paid to Aaron's i was not happy to say the least. i felt it was wrong of charles to treat us that way after all the years of us both purchasing items. thanks for your time Mickey Bradley

Tamika Doty
from Hammond, LA
On February 1,2019 I rented some furniture, I found out that a customer from a Decatur store purchased some furniture and it wasn't me.. NOW for sometime this women IRIS MOSES BETHELL HAS BEEN USING MY NAME AND THIS IS THE WOMAN WHO HAS PURCHASED FURNITURE,but luckily unto me she returned it.. I spoke with a supervisor at 17709871348 store but he was nonchalant and pressing the conversation to end the call so I pursued to 14042898900 and Mr Mario was helpful,patient,caring.. he even said he'll put an alert i the meanwhile.. I live in independence la I never Been to Atlanta but I will to pursue charges

I have a complaint number. it is HSC0330964. I am buying a double oven range from the Aarons store in Waterville Maine. I have been paying for this stove for 16 months. The first of November 2018 I called the Waterville store to have my stove fixed. Neither oven was working right. They would either not heat up or they would go to 500. and I had a burner on top that wasn't working right either. At that time I talked with someone named Phil. He had me turn off the power supply to the stove to try and reset it. It did not work. He told me that he would have a technition call me and come fix the stove within a few days. I got no calls and no one came. I called again. Same thing. By this time we are in December. I usually do a lot of cooking for the holidays. I love to make food baskets. I couldn't this year because the stove still hadn't been fixed. I call and get the same run around. Mind you I am still making my monthly payments. I am trying to be patient. So December goes by with no one returning my calls. and no fixed stove. Here we are now in January 2019. I purposely did not make my payment on the 15th. that is my due date. On the 16th I get a call because I didn't make my payment the day before. I told the man that I wasn't making the payment if the stove wasn't being fixed. He put me through to talk to the service manager.... I don't know if he was the service manager or if yet again I was being lied to.. This man claimed that there was no record of me ever calling with a complaint. He said all the right things. told me he was calling the technition to call me and come fix the stove. That was 2 weeks ago. He told me it would definitely be fixed before 2 weeks. I have never gotten any call from anyone yet again. I told this guy I wasn't going to make another payment until the stove was fixed. He told me not to worry he was taking away Januarys payment. I went on my account today to find a number to call to complain and I see that I have a payment due on febuary 1st. My billing is the 15th of each month. So all he did was give me 2 weeks. He told me it was for the monthly payment. So yet again I have been lied to. I am done. I am beyond frustrated. I have been lied to over and over and over by that store. This is ridiculous. I no longer want this stove. I do not want them coming to fix it. I want to send it back and take the money I have already paid and put it toward a brand new stove. It would be nice if someone, anyone would respect me enough to return my calls. What is my next recourse? the better business bureau? a lawyer? I love shopping through Aarons. I have bought many things. I have always gotten new, this was my first time buying previously leased. I won't make that mistake again. It does no good to have a service department when they don't service. please don't ignore me. Thank you.

Naomi Hackler
from Knoxville, TN
I tried to return a queen bed and they told me they would be here that Wednesday after 3pm. Waited and waited and nothing. Called store and they were closed. ONLY after contacting live chat, did the manager call me and apologize for not picking up the bed. So scheduled a couple days later. They came and said they WOULD NOT take it because it had bedbugs!!!!! And that I needed to call the manager then left. I have never even saw a bedbug! Thats preposterous for them to even say that!!! My daughter got me another bed and I do not need the one I rented! I want this bed taken back!!! What do I need to do because Im not paying for something that I TRIED to return!!!!!!!

Rose gundic-Wilson
from Cleveland, OH
Yes I've been an Arron's customer for a few year never had a problem with Arron's till recently. My love seat back leg came off after getting the run around and reporting the problem someone finally came out on December 28 took the information the manager give them till Monday that would have been December 31st I heard nothing.. my payment I was given a credit from the manager for the problem well the rest of the payment is due by the 15 I refuse to pay till my loveseat leg is fixed., they keep telling me they don't have my phone number excuse after excuse ..I just want my loveseat fixed no more games please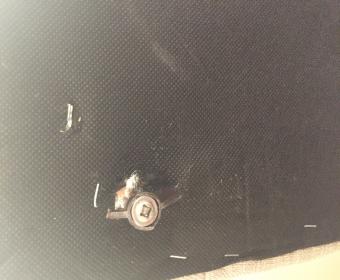 Julia m washington
from Atlanta, GA
I have asked them to come pick the tv and stand up and they are refusing to pick it up

Margaret Elliott
from Opelika, AL
I'm ready to just tell you people in the "valley Alabama office" to just come get everything!, my account gets messed up every time they get a new manager and there have been way too many of those in the past 2-3 years. My account has always been paid on or before the 15th of each month, I went after a washing machine last week and was told I couldn't get it because my payment was behind. I am NOT behind, you can check my payment history. I need a washing machine because my washer went bad the next day after I got new dryer. I was told I could only get one promotional deal : the one dollar down deal" OK I understand that but, why couldn't they just go back and add washing machine to dryer and make it a set?. I call again today to check on account, the account manager is out to lunch, om no big deal please have her call me when she gets back in. Nearly 3 hours later I call back and she's in the field. She could have took a minute to call me. I have been trying to get this straight since last week.
I'm really frustrated with this, either someone can make this right SOON please or they can come get everything . I'll call bank and stop payment on draft ,
I don't like having to complain and for the most part I never had reason to complain until now. This is my 2nd email to the company this week. NO one has contacted me from 1st one I sent on 12/08/2018
Thank you again,
M.Elliott

Angel carrizales
from Little Rock, AR
The employees are rude and the harrasssing when the payments are late not understanding that life events happen then coming to my home an making accusations about me and my fiance you should really be more careful of the people u hire because im sure u will be losing alot more customers!!!-

Michelle Johy
from Newark, NJ
I am a customer of aaron s I am always on time with payment s I requested to rent a ps4 Aaron's took payment then turn around want a derivation letter of my income which the store already has and a proof of residents and Aaron s already has I have now requested to rent a ps 4 for my son Christmas and it wrong I have to go through a hassle I would understand if I am a new customer please help make this wrote it I will not continue my business

up untill recently I was a longstanding customer in the lapeer aarons store. I paid my account out because I cant in lear conscience watch a grown man make his employee cry . from what i heard of the yelling to his employee ( whom is around 35 or older)
she had said she was sorry it was a simple mistake and she would do better and he looked at her and said but are you? she said yes I am what do you want me to say. and he very rudly said I do not think you are . she just started crying as im sure she was embaressed and hurt by how he was treating her. after he walked away I heard her tell the other employee she thinks he does it because she has ptsd and he is trying to make her quit. I do not know what you train your managers but this guy should be terminated and if he isnt she should file a harassment lawsuit against aarons. I have also heard him previous other times yell at customers that was past due and he just belittles them. its sick to think you allow this and I really hope next time I go in that store he is gone. if not ill be letting the lady know i have a great attorney that will take it to court. no one should be treated that way especially if she really does have a mental disorder like ptsd.

Kirtiss Swearingen
from West Finley, PA
One of the employees came today to pickup some furniture we purchased he said we were thirty seven days behind. They were calling an old number. We have been good customers. My wife called and got ahold of Becky she would not give us 2 days to get the money we will get the money and pay it we will not purchase nothing else from Aarons If that's how you treat good customers we just purchase a sound bar at that time they should of updated there info..

Latisha Thatch
from Perry, FL
I am renting a living set. I made payment arraignment on Wednesday to pay neek week. Since I have made these arraignments the guy that I made arraignment with having been coming to my house before and after store hours beating and a couple of times kicking on my door. He calls me at 7:00 every morning and the store isn't open.( Calling from a personal cellphone). Four different times he has called after the store has closed. A couple of times he has come to my house and sat across the street watching my home. He has even knocked on my neighbors door asking them if Iam or do they know what time I usually arrive home. He has been harassing me for a whole week now. I called the store today I was toldthat all of these things are normal. So I told them on Monday come pick up the set because this could get ugly.

Kristi Bunch
from Hazard, KY
I have four leases with Aaron's Rental of Corbin, Ky. I had a payment of $300.00 on October 12, 2018 to be taken off my husbands debit card. I did not, nor, my husband give them permission to take this amount off this card. This makes twice they have done this, I have always kept my payments paid, don't get me wrong I have had a few late charges, but I made it right with them. This time they take another $300.00 off of it October 26, 2018. I have read Aaron's lease agreement and they are not supposed to keep your debit card information, when you call to make a payment they are supposed to ask you for your card number each time. This is theft and I actually want someone to help me put a stop to these people, from doing me this way and other people. This is ridiculous and upsetting to me. When I call and make a payment with any business whether it would be phone, internet, electric, car insurance they always ask me every time for the card number. Aaron's seems to take what they want to whether it be up to date or late. I have the four arrangements made with them every Friday and the total doesn't come up to $300.00 a week. That's just BS. When the original manager and assistant manager left it went downhill since then. I am not happy with this particular store, not all the Aarons buisness' but the one that is located in Corbin, Ky. They are rude and very unprofessional. I would have them to pull up in my driveway every single day, needing money. I call that harassment. I had one worker to drive to my house and talk to me like I was a piece of filth. I just know his first name is Paul. I can't understand why they take $300.00 off our debit every Friday, their stealing our only source of income, I have four children that does without because of these people. I know what I am supposed to pay a week and trust me when I say this it's not $300.00 a week. I think cooperate needs to do a little investigating about this store. I also have recommended a lot of people to this store thinking they were fabulous, but I will not do that anymore. I wouldn't even get my discount for referring people to them. I shouldn't have to pay $1,200 a month for a fridge, stove, washer/dryer combo, bedroom suit. That's ridiculous. I had everything caught up to date and my next due date was November 1, 2018 and they still said I was behind, I had the driver to come to my house and show me the paper work and said to me and I quote "I don't even know why I'm here, your caught up to date". He's alright, I like him he's a good kid his name is Andrew. I think he should be appointed manager because he knows what he does (right) and knows how to talk to customers. Sara the manager there was very rude and belittled me and my husband like we didn't know what we were talking about and treating us like pure garbage. They fail to understand I don't owe them I owe the company for which they work for. Without customers they wouldn't even have a job. I'm educated, I don't have to be talked down to and disgraced like that. This store in particular has went to the dogs, if I may say. Their constantly calling me (DEMANDING) more money and more money and more money. Good Lord how much is a fridge, stove, washer/dryer combo, bedroom suit, it shouldn't be $1,200 a month?! They would call me so much that I had to change my house number once before, and block them on my cell phone. It's everyday, all day. They have caused me to have to go to the doctor and get put on several anxiety and nerve and, blood pressure medicine.They have caused me stress, and they keep my blood pressure up all day long. Please if it's your all's policy may you get back up with me and let me know what else to do. If you can't do that, that is perfectly fine and I understand. Thank you all so much in taking my complaint and help me in the near future. Thank you, Sincerly: Not happy customer, Kristi!

Julie Rougeaux
from Germantown, MD
I was a previous customer 5 or 6 years ago , bought a reclining sofa ,tried to return ! I was told the store in Ambassdor Cafferry ,lafayette,lA would not pick it up ! That I would not be responsible for debt ! Lena store manager said would fix in computer ,but computer says merchandise damaged ,which was not , So now MeditationServices,texa s trying to say I owe 800 dollars i need help with this matter

JAMIE ADAMS
from Spokane, WA
I need to know why when I called, no one responded to me they told me 24 to 48 hours, that I would get a respons. I talked to Shawn & he gave me a reference # which is 0277260.
I am tired of the harassment, stalking and threats. I can not even go in to a public place without them making threats or follow me around, the manager at the lewiston idaho store allows it & the person who over sees everything (James) do not do anything.
Please have them not bug me, I am tired of this cause of the stuff that they have got away with, consider everything paid in full !
I will never do business with you again & will not recomend.

Faye Wells
from Baton Rouge, LA
I placed an online order of a bedroom set from Aarons. I cancelled the order because I saw another set that I liked better. My order was cancelled and my credit card was refunded the $25 that I paid promptly. Then I placed a second order but decided that I would rather not get the set right now, so I called Aarons before anything was ever delivered to have it cancelled. I was told that I had to speak with someone at the local store to cancel the order. I spoke with the manager at the store and he assured me that my order was cancelled and my credit card would be refunded in two to three days. This was about two weeks ago and I still have not received the refund to my credit card. Whenever I call Aarons I get the runaround and different people tell me total different things. Sometimes they'll just leave me waiting on the phone and won't return to speak to me. I don't understand the rudeness and the confusion about something so simple as refunding my credit card after I have cancelled my order. This is my first time ever dealing with Aarons, and it will definitely be my last. This kind of unprofessional service I would rather do without.

I had a bad exsperince with my local Aaron's rental manger I been with Aaron's about ten years now have purchased may items have never been late of missed any payment since I been with Aaron's rental for ten years I called in to make a payment on my items and I was put on hold and never got to speak to anyone then a manger from Arron's rental showed up at my door I had guest visiting my home and she asked where is my payment didn't even say my name right had a very bad attitude I was so embarrassed in front of all my neighbors and people who were visiting at my house coming to my house to collect a payment that wasn't even late she came on the 3 and I had till the 6 of every month to even be considered late I spent over 10 thousand dollars with Aaron's rental over the 10 years I been with the company and to be treated like I was really have me thinking of not purchasing anything else in the future from Aaron's rental or referring anyone else my sister was visiting my home that day and was thinking about purchasing things from Aaron's but after she seen how rude and how I was done she don't want to rent from your company now I should of never been treated this way being a loyal customer for years iam very upset

Timothy Conley
from Green Cove Springs, FL
I have been a customer of Aarons for a long time, despite the rude attitude of the staff. I was recently hurt at work and filed a claim on my agreements through the club. My concerns have been ignored thus far and even though my claim was filed, I have received countless harassing phone calls from the store. However only a few of them are on my phone most are to my wife. both before and after hours. I would like to discuss this with someone asap. Treating people like this isn't right.
Tim Conley
(904)829-4443

Richard Dhue
from Detroit, MI
Hello an good evenning/Morning to you Aarons;
Im contacting you inregards to a rude employee that goes by the name of Anthony as stated to me..
About 25 minutes ago i called up to Arrons @ 22500 Gratiot Eastpoint mich. 48091 to inquire about the buisness fax number an asked may i be given the fax number for my records for a very near purchase, he then replyed in a smart way " IM NOT UNDERSTANDING WHY YOU NEED THE FAX NUMBER" , I THEN REINSTATED WITH MORE INFORMATION AS TO WHY I NEEDED IT,
" To fax some buisness papers up for the manager, he then stated the same statement to me that hes not understanding, i then ask him as a buisness owner an customer im not able to receive the fax number an he just procreded to ask why the HUNG UP IN MY FACE, IM HIGHLY UPSET ABOUT THIS AN I DONT RUN MY BUISNESS LIKE THAT AN IM SURE YOU DONT AS WELL...
So if you may, can you please reach out an see who this Anthony fellow is an due some correction please?
Thank you
Sincerely,
The RCS GREETING COMPANY LLC

Tiffany Ware
from Pensacola, FL
I have an account at Pensacola Store #C0129. My due date is the 15th of each month. There have been a few months that I have been late, charged the fee, but still made payment before my next payment date. The employees constantly harrass me at work, onceI am late. I was not able to make payment on the 23rd as I had previosuly stated to Steve, therefore I asked today if I could please schedule an autopayment for the6th for $61.90 (my next pay day) and I was told no. I am always told no when it comes to making a partial payment. At least I try. I pay all my bills the best I can when I can. I have explained to your employees on numerous occasions that I am not going to NOT pay. I will pay. But it seems like anytime I want to make a partial payment to show that I am trying, they will not allow me too. In April, I wasnt able to pay until the end of the month, but I was not harrassed not once. This is getting out of control. I work in collections for a property management company and I know the ins and outs of collections, but unfortunately my job is not based off of comission. I easily collect 90% of my rent from over 100 low income tenants, and I dont have to harrass anyone. That is how I know its all about Steves commision. If you charge me a late fee, then I have the option of being late. Please address this matter accordingly.
Tiffany Ware

David richards
from Hyattsville, MD
I am very disappointed and upset is why I stop renting cause of stuff like this but I enjoy some of the employees and the head boss Justin he is amazing it's other employees who don't do there job and take it seriously and keep telling me stuff when they did not even do there job ...... I rented a new washer and dryer and called and told the guy on the phone and he called me and ask if I was going to be home around that time I said yes I was home by 6:15 I called at 7:30 and the man still told me they r on there way I was OK I was home just u told me at 6:30 they be here but I understand they have stuff to do but then it got later and I called again at 8:30 and the same gentleman answers the phone and I was upset and mad I was like we're r they it is wat past 6:30&7:30 it is now 8:30 I already called off things I had to do cause I kept on waiting like this man said they were on there way but when I called again at 8:30 the man told me just then they brought the truck back at 6:30 I almost lost my freaking mine irated I said I 6:30 but I and we talk at that time and u told.me they r on there way not once but 2 times u told me they r on there way it took me to call u every time to see were my stuff is to that last call he tolde they brought the truck back at 6:30 told me he was doing other stuff every time I called and did not go look to see if the truck was back or talk to the boss I was piss off and said this is why I stop coming here cause of people like him and no way to treat and do there job and being a gold member bad for business sorry I am.just very upset and mad and lost things I had to do cause he kept me waiting and not only that he said they be here first thing in the morning I called at 8 am and now the same dude answers the phone and now tells me not till after 11 now I am even more piss and upset like there is no reason at all for this and dose not look good for u guys cause of people like him

David richards
from Astoria, NY
I am very disappointed and upset is why I stop renting cause of stuff like this but I enjoy some of the employees and the head boss Justin he is amazing it's other employees who don't do there job and take it seriously and keep telling me stuff when they did not even do there job ...... I rented a new washer and dryer and called and told the guy on the phone and he called me and ask if I was going to be home around that time I said yes I was home by 6:15 I called at 7:30 and the man still told me they r on there way I was OK I was home just u told me at 6:30 they be here but I understand they have stuff to do but then it got later and I called again at 8:30 and the same gentleman answers the phone and I was upset and mad I was like we're r they it is wat past 6:30&7:30 it is now 8:30 I already called off things I had to do cause I kept on waiting like this man said they were on there way but when I called again at 8:30 the man told me just then they brought the truck back at 6:30 I almost lost my freaking mine irated I said I 6:30 but I and we talk at that time and u told.me they r on there way not once but 2 times u told me they r on there way it took me to call u every time to see were my stuff is to that last call he tolde they brought the truck back at 6:30 told me he was doing other stuff every time I called and did not go look to see if the truck was back or talk to the boss I was piss off and said this is why I stop coming here cause of people like him and no way to treat and do there job and being a gold member bad for business sorry I am.just very upset and mad and lost things I had to do cause he kept me waiting and not only that he said they be here first thing in the morning I called at 8 am and now the same dude answers the phone and now tells me not till after 11 now I am even more piss and upset like there is no reason at all for this and dose not look good for u guys cause of people like him

Michaela Mizvitowicz
from Philadelphia, PA
Aarons is the most unorganized dysfunctional business to deal with.. From getting passed around from phone number to phone number to regional managers calling from numbers that when you call back nobody has any idea who he is to never and i do mean never being able to directly contacting store managers as hes always in a meeting or speaking with another customer every single time Ive called for him. Ive emailed Ive called they have an issue taking your payment when they're supposed to then call threatening you to come pick up their overly priced used merchandise. This place SUCKS

Patsy L Ainsworth
from Houston, TX
Yes l had a death in my family and I tried to get the office in Conroe Texas to let me pay the rest of my payment on the 3rd.of this month but they said I could not pay it then. They said I had to pay it right away or they would come and get my tv today. I am not happy with the manager there he is very rude and does not care about my problems so please contact me ASAP. Thank you from Patsy Ainsworth

I ordered merchandise from Aaron's on line did all the steps of how to get to store general manager was very rude name was Bill cussed out my boss hung up on him then said I was fishy

Esther Mulligan
from East Stroudsburg, PA
I purchased furniture from you guys the 1st time I had no issue left with my contract got my stuff paid it no issue. I purchased 2 bed frames and a dresser. I paid that off I need to get another dresser and queen mattress set and twin set. Well when I left I got no contract when I asked the lady stated that I would get it when the furniture arrives. I had already made my 1st payment on these item I waited almost a month I had to call and ask where my stuff was going on to the 2nd payment I still did not have my stuff it arrived when I got home I realized that the mattress was not compatible to the bed that I got from you guys. I called informed them that this was not correct that these do not go with the bed that I got from them. I request that they come and take these back this took another month for them to come. Which because they had not come to pick up the mattress they wanted to charge me for them and they did. When they came they took 4 twin mattress back/some were the box springs. My next payment was due I called them again they tried to charge me for these mattresses I stated to them you came and took them. 3 phone calls that day and still this individual wanted to charge me for them. The next day at my job I was called the caller stated I was correct they have been located.
I continued making my payments my last payment came it was something around 600 dollars the person on line told me I needed to pay 923 dollars. I asked why I am paying this off accordingly no you did not yes I did he stated it should have been paid like 2 0r 3 days ago. I informed him that I called to get the dated this needed to be paid and that I was on time. The employee did not take my 600 they refused my payment. I made an appointment to speak to the store manager when I got to the store he was not at the store. I continued to try and make a payment 5 times they refused that payment. I even told them they could come back and take everything no one showed up. I sent an email to the cooperate office explaining what had transpired. I explained to them that I did try and make every attempt to honor my agreement however they refused several times. At this time this was put on my credit report after the email to cooperate office it was removed from my credit and I did not hear from anyone about this issue. Now I have someone from mediation calling me trying to take me to court which is no problem. I will go I have employees that work there that can stated that I did try several times to make a payment. I my sister tried to call and assist me nothing so court it is. She was also with me when we went to the store for a scheduled appointment that your manager scheduled and was not at the store. I can't believe that you guys work this way. I made every payment until your person refused to take my money don't know what else I could have done. I contacted the BBB and will send them a complaint. So very sorry that this is they way your company chose to work. This mediation person Bridgit Thomson/ Amy hall refused to send my an itemized list of what they were charging me also as I stated I did tell them they could pick up the stuff and give me my money back they never came. You should look at your store in East Stroudsburg I bet there is a lot of corruption in that store.

Dequetta Jones
from Capitol Heights, MD
I have been calling Aaron's on Northern Parkway in Baltimore Md to come and pick up the furniture that I have and spoke with Will and Craig and was promised that they will pick it up since last Friday I am moving and at this point the furniture might be left because no one is showing up to pick it up .They keep giving me the run around.

Tanajha Edwards
from Chicago, IL
The cooperate is disrespectful y'all to you any kind of way study calling racist and the store on Ashland and 70th something the African American lady yelling talking disrespectful threw the phone and talking like she talking to a kid I never dealt with a furniture business like this and my life and I pay cash dollars on whatever I need I work hard for whatever I need and can pay but I will never refer Aarsons to no one in this world this is a very unprofessional business I never had a problem even over the phone customer service sucks In Highly unprofessional and disrespectful and treat you like you a kid highly upset and feel very racism with certain customer service that work for Aaron's and will complain over cooperate.

Tanajha Edwards
from Chicago, IL
The cooperate is disrespectful y'all to you any kind of way study calling racist and the store on Ashland and 70th something the African American lady yelling talking disrespectful threw the phone and talking like she talking to a kid I never dealt with a furniture business like this and my life and I pay cash dollars on whatever I need I work hard for whatever I need and can pay but I will never refer Aarsons to no one in this world this is a very unprofessional business I never had a problem even over the phone customer service sucks In Highly unprofessional and disrespectful and treat you like you a kid highly upset and feel very racism with certain customer service that work for Aaron's and will complain over cooperate.

Jennifer Winfield
from Ridgeland, MS
I have leased from Aaron's in Columbia, MS since October 2017. Just recently the associate's (Brittany) and the account manager (Jennifer) has called me being really rude. First of all they tried to make me pay twice in one month when I told them that I had my receipt. They claimed that there was no insurance on one of my accounts when I know that my husband and I both had insurance. When my husband became ill they stated that whomever was taking our payments were not clicking the button to add the insurance therefore we were not charged for it. The store manager Keith would tell me one thing and they always said something different. These people are no good and in my opinion they are stealing from the customers. I have asked them to come and get the living room set for nearly three weeks now and they keep calling me for payment, not coming to get the furniture though. Jennifer, the account manager called me last week and asked if there was something she could do to catch my account up. I told her that I no longer had an account with Aaron's and that I had requested 2 weeks ago that they come and pick it up. She states that they would. They never came. I spoke with Keith and made him aware of all what had happened. I told him that Brittany accused me of fraud and was talking very rude to me and I will not tolerate that so they can come and get it. I told him the furniture is in perfectly good shape and it still looks practically brand new but he needed to come and get it because I have purchased some more. He states that he's sorry that I had that experience and he would get someone out there to pick it up. He then asked about my husbands account. I told him that he was keeping his account. He told me that he owed $138.00 with late charges and he paid it on yesterday 6/15/2018. He stated that the ladies were rude to him as usual. My only concern is that they come and pick their merchandise up. I will not hire someone to deliver it to them because I shouldn't have to. Whenever I call them, they put me on hold until I hang up, then they turn around and call me asking when am I going to make payment as if I have not requested that they pick it up. , I have recorded calls and I will give them to my lawyer. I've heard terrible stories about the staff that work there but they have messed with the wrong customer. I would greatly appreciate it if you would send someone to get your merchandise off of my porch. I am tired of your staff making threats and calling my children's phone when we all know that I have requested that they come and get it. Thank you!

hi my name is william and the reason i'm send you this Email is because my family and other customer these Employees have bad attitudes toward customers. that's why people are leaving it was never like this when Amy And Aaron was there the one in MOLINE. my family is also getting miss treated. i don't want nothing to do with that store any more. they don't care if you lost someone, or if you been in the hospital or even in a car accident all they are worry about is the money and that's how they put it to me today. i'm done and so is every body else.

Katie
from Albuquerque, NM
My complaint is! I haven't received my merchandise that I ordered. The day it was supposed to be delivered they never showed up. So I passed by the store all the company trucks were there. They said they left a door hanger on my door. There was none and I was home.

Lashondra
from Opelika, AL
My name is lashondra Whiteside and i have a complaint on a general manager name john in the Opelika store he belittle me he made me feel less than a person he seemed racist he was laughing and joking with me about him rejecting my application and i was being serious he didn't seem like a general manager at all and if you all give me call at 3342757419 i can go into more details thanks

Jeffrey White
from Olean, NY
I am purchasing a refrigerator from you people. It is NOT staying cold, I have lost food because of that. I called for service and have waited over 24 hours for a call back. I NEVER received a call back. I call again, your salesperson says she is all alone in the store, but, she will have someone get back to me. WYD?

Denise Brinson
from Bolingbrook, IL
I ordered furniture in the store on 4/7/18, they delivered the WRONG items a week later 4/14, Jason the sales rep LIED on me and said I wanted a cheaper set when I was very specific about wanting a NEW king bedroom set in Grey. I called the store and Rick the store manager took up for his incompetent worker, Jason and Marie, whom we sat and watched while they ordered the set originally. He told me that Jason does not lie and completely took up for him. I had company over this weekend and they had to sleep on the floor due to me not getting the bedroom set I ordered a week ago. they promised me the set on Tuesday 4/17. Rick the VERY RUDE Store manager said the truck was delayed and the set will not be here until Wednesday. He lied and said he has no delivery drivers on Wednesday. That they do not deliver furniture on Wednesdays and offered me Thurs or Friday - 4/19 or 4/20. I am sick of this inconvenience this has caused me. I just paid off a set, never been late in the same store and they call me a preferred customer and I am being treated like shit. Denise Brinson 630-644-4132

I wouldn't give a star if their was a option. My husband got a call today saying we need to pay or they were gonna come and get it. I understand they have to do there job, but I've told who ever came to my house harassing me Friday we probably couldn't pay this week we would have to get it next week. My husband told the lady on the phone the same thing she replied that we are 90 days behind we have to pay. Which we aren't 90 days behind I paid last month. So they are going to come get it I won't shop here ever again.

Henrietta Braxton
from Clinton Township, MI
Aarons came to my home on various occasions leaving tags on my door way before the due date February 15, 2018 Normally I general pay my good faith payment between 1& 3rd , but paid online from Visa of $29.61 They called my family members and four times in two weeks
Out by being ill. Clinton Police had to be called. This harassments need to stop. Agreement James came in am of 7;30 am 8;00 am 8;48 am
last past week 10,11,12,13, Ray came @ 7;38pm park and set til the law came didn't let him come in to I permitted the officer in first..
I pays on my agreement Agreement # 33327. Double payments requested $10.00 for pick up to the $79.43.
Thanks for your response
FAX; 1-866-217-1002
586-913-7501

Steven Dixon/ Lorie Jones
We are and have been good customers of Aaron's in Lucedale Ms.....however an employee named Tim was so very rude to me today when I called in to tell them my payment is going to be a week late...he very crudely said WHY, then proceeded to be just ugly to me , getting my phone number for the 50th time!!! HOW RUDE...this is why I will NEVER get.ANYTHING from Aaron's again!!! And its only a TV we have an its almost paid for!! There wasn't any need for him to be so ugly....I'll gladly give my money to Badcock for our new furniture

Randall bush
from Opelika, AL
I have gotten behind on my payment but these folks are harassing and very rude. The last time they came to my home I was at home but had a sick baby ao I didn't answer the door. These people started banging on my door and even tried to turn my door knob. That is not professional at all

Mary Kangas
from Newark, OH
I live in huntsburg ohio. I have purchased serveral appliances from Aarons. one was a fridge. it was leaking on day and they came out 3 separate times, and misdiagnosed what was wrong with the fridge which was a part in the back of the fridge from the ice maker. they didn't find the problem until after it was paid off. why couldn't the repair men find the problem when it was being paid for still. this to me is a result of people who are not properly trained to fix things. they owe me a free fridge for their poor training and customer service, my second appliance is a stand up freezer which I am currently paying for. they came out to replace the ceal, with out preparing it before they came, something a repair man who actually knew what he was doing would of and should have known. once again not properly trained. since it was not prepared ahead of time, it did not adhear to the freezer as it should have and now my food is defrosting due to an improper seal done by an untrained person. your company owes me groceries right away. so I call them today and they say my manager is not here, call Monday mean while my food is defrosting, it's Saturday. your company owes me groceries. very poor customer service, so lets get this straight. I'm getting poor customer service from a company who has improperly trained repair man, everytime I call them at Aarons they say, oh it's not my problem, I can't help you, I don't know the answer, they need to get it together, I feel like I need to go to all the media about this. I'll never buy from Aarons again. horrible customer service./ call me at 440 381 5338 or email me at mjkpoet@gmail.com and fix this as a customer I demand service, good customer service. their poor customer service is getting old.
sincerely, mary kangas

Lakeema R Fleetwood
from Saint Albans, WV
My husband got hurt at work and could not pay on our account until another 2-3 weeks they denied our payment agreement and scheduled to come get our furniture; we were only behind less than 30 days. The manager was unprofessional and did not have any customer service skills. He was not considerate to my husbands condition. We would like to keep our furniture but the manger insist on coming to get it. Also they will not give us our correct payoff for the furniture and it keeps going up instead of decreasing.Untrustworthy! Inconsiderate! Charleston WV

Stephen M Riddell
from Cleveland, TN
I have had nothing but extremely poor service from your Nashville, TN store on Nolensville Rd. (615) 331-9911. I filed complaint after complaint last year about this same time of the month, and seems nothing has been done to correct your store or employees. My newest complaint is my final payment that was made on a 65" Flatscreen that I leased from this said store. My last payment was supposed to be for 60.00, but I was charged the usual 120.00 monthly rental. I knew I was close to be paying this off, so when I inquired about what I still owed, this was when I found out about the overcharge on my Debit card. Even though Aaron's subtracted the overpayment that same day, I was told I would have to wait for a refund check to be sent which takes approximately 1 month. After more than 2 months had went by, I again called to find out that there had been no refund sent to me at all. It now has been about 3 months, no check. I have leased and paid completely off a living room suite, a Dell laptop, a tablet, a area rug, a washer and dryer, a PlayStation 4, a state of the art sound system of 2400 watts, and most recently the 65" Flatscreen. Whenever there was a payment even one day late, your store was ringing my phone off the hook wanting to know where the payment was. To make matters worse, I am a 100% Service-Connected Disabled Veteran. If this is how you treat your loyal customers, I would hate to see the late paying customers. I expect a reply, and a apology from Aaron's imminently. I will never again use your services, and plan to tell my story to all who will listen.
Stephen Riddell
(828) 200-7304

DEBORAH HEARD
from New York, NY
The Bronx store located on 3rd avenue is a thief in the night. On October 4th they accepted a partial payment of 86 dollars i owe 61 dollars. My payment is due November 15 for 147 dollars. When contacted telling me i have to give them double the amount for october and 147 for November you are out of your minds. This is my second time in over a year ever being late and always gave something. Next issue on numerous occasions asked them for a print out of all my payments and get a song and dance. Someone needs to contact me immediately or i will contact the better business bureau. My number is 646 323 9429.

James Anthony Meister
from Palm Springs, CA
the billing person at the store was unprofessional...interrupted me THREE TIMES...and then said call corporate I don't care

Penny Bower
from Ithaca, NY
I don't like being talked over when I am talking.I am still waiting for my brand new foam mattress in a mattress cover to be delivered today to my place.I have tried calling all of Aarons corporate phone numbers and have not gotten any where.I also don't like how my payment due date gets changed when I never agreed to it.Tony,and Tammy,that work in the Ithaca Aarons are the rudest people I have ever talked too or had to talk to.The mattress I have now is to hard for my back and I have a bad back and neck.I keep getting told that by buy out price was $143.68 and then I get told that I keep having 2 1/2 more months on my bed and I have been told this since May.I also wanted to order a brand new Toshiba laptop still in the box and not touched and I was rudely told Aarons couldn't get it anymore.

Keith Sparks
from Lithonia, GA
Got a stove and refrigerator. Two guys delivered it. While one got went to get something from the truck the other guy tried pushing the refrigerator in place by himself. He turned it ripping my brand new floor in my kitchen. I was told they would tell there manager. Almost 2 weeks and nothing so my wife called today and the manager told her that that happens to cheap flooring and the guys said I was the one that tore it trying to push it into place.
I called the manager back and ask him when the two guys would be there cause I was coming up there to get the truth. He said his guys don't lie. We if the truth don't come out I'm going to have them come get the stuff and it's the last time I'll buy from Arron's again. I've purchased a lot of things over the years from you guys but I'm not going to be lied on and have a manager tell me my flooring is cheap. Store is in frankfort ky and the manager is Luke.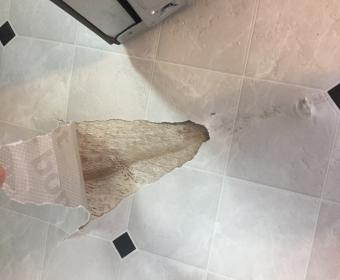 Have feedback for Aaron's?
Thanks for your feedback!
Sorry. Please try again later!