State Farm
State Farm Complaints Continued... (Page 1)
190+ reviews added so far. Upset? Call State Farm corporate: 800-782-8332

Rod Nelson
from Corona, CA
If I could give a lower rating than 1 I would. On January, 25th 2018 I experienced a plumbing failure. Chris Jessen and Nicole Dileo were assigned as my adjusters. The estimate Ms. Dlieo gave is CLEARLY UNFAIR and openly malicious towards me. Ms. Dileo has intentionally omitted $30,000 from my claim (it is neither on my estimate or in a denial letter). She has also made MANY mistakes and errors in my claim (i.e. "estimating" $.078/SQFT to replace high end carpet and padding. Offer $11,000 to replace a kitchen that homedepot quoted $10,000 JUST FOR CABINETS and MANY others).
There has been NO response to my loss of personal items and Ms. Dileo REFUSES to go over her "estimate" and explain how she arrived at her estimate.
I am about to file a complaint of UNFAIR PRACTICES with the insurance commissioner and writing this letter is my LAST STOP before a formal complaint is filed with the state of California. I have been living in a house that is a construction zone for 3 weeks and I have YET to have ANYONE FROM YOUR COMPANY demonstrate ANY concern or assistance in getting my home/life back. My PERSONAL PROPERTY LIST was provided verbally on Jan, 30th to Mr. Jessen and I provided an electronic version on Feb 4th....and have NOT RECEIVED ANY RESPONSE.
Sincerely,
Rod A. Nelson
CLAIM # 75-2810-V76
714-673-0490

Michele Liebau
from Clinton Township, MI
I called roadside assistant around 9pm because my car broke down. When I originally called my ETA was 80min, got several calls that Elite tow services were on the way. After 2hours no tow truck ever came, so I called back roadside assistants to see where the truck was. I was told they would be 20 more min. Then another 40 min went by and I called back to be told 20 more minutes he was dropping another car off that was on the truck as we spoke. So another 30 min went by called back still dropping car off another 20 min this went on for hours. 3 different Supervisors called saying I should have never been told that many times 20 more minutes and filed a complaint against Elite Towing services. Then one of the supervisors told me she was getting another company and whoever was there first go with them. I waited another 30 min no one came. I called back again and was told another company was never called and 20 min Elite would be there still dropping off car. I waited almost 5 hours on the side of the road in the cold. I find this unprofessional and ridiculous that I pay all this money for services that are horrible. I have renters insurance and 3 vehicles on this plan. Hopefully I never need anything else because your company let me down. My issue is what if I had my daughter with me or it was my mother in law. This is unacceptable especially for how much I pay. Why do I have roadside assistants if no one comes in a timely fashion. I am very disappointed and I am probably going to start looking for a new company. Not to mention I have a job that I have to be to at 7am, didn't get home till after 2am by the time the truck came. In the end I was lied too also. The agent keep saying he had a car on truck then tells me the truck driver had a problem with payment for last customer and impounded that car. But if they knew this y not call another company??? I am so beyond disappointed with your company for the way they handle the situation and made my experience horrible. Almost 5 hours for roadside assistant is unacceptable and stressful. I had the worse experience ever with your company.

Brenda bell
from Port Orange, FL
I was in an accident over 3 months ago I been trying to get my vehicle fix the person hit me from behind is also a state farm customer OK I went had my estimated state farm refuse to pay for my vehicle to get fix my vehicle been in the body shop for 2 week waiting for a adjuster to come out an inspect the car . state farm gave me 1500 it is not enough to fix my vehicle my frame is bend bad .today makes two weeks adjuster having came yet.

Susan Morris
from Beaver Dam, WI
Car broke down next to highway. First day above zero temp in a month. It is COLD. This is Wisconsin, not Arizona. Called State Farm and was told tow truck in an hour. An HOUR 15 MINUTES later tow driver calls to say "he can't make it". Call State Farm again and they said they would get someone else. NO ONE called. TWO AND A HALF HOURS LATER I CALL AGAIN. This time the tow will be there in an hour. REALLY???? Wait for 3.5 hours??? In the dark waiting for single digit temperatures??? NO you do NOT understand. You say you do but really you DO NOT.
I crawled the car home. If it broke down again on the way I thought I could be close enough to walk home and ditch the car. THE CAR IS STILL NOT AT THE DEALER WHERE I CAN GET IT FIXED.
I PAY for emergency service. What am I paying for???????????? Emergency service. I did get what I pay for.
To make it better you should tow the car from my house to the dealer. At MY convenience.

Maureen Erickson
from Madison, WI
The 2 times we have needed help from them *after paying insurances for over 45 years, they ripped us off completely...we may as well have self-insured as we would have come out ahead. They are a joke.

Miriam Butler
from Fort Myers, FL
Forty five year customers with no claims or tickets until hurricane Irma. Five months after hurricane still haggling with them to settle claim losses. In that span of time I haven't spoken to the same person twice...they have an army of unskilled, unprofessional personnel incapable of solutions. An adjuster has never been assigned nor did one come onsite to observe damages. The agent's office is equally ineffective. They are on the ready to sell you products but not help you with claims. They mishandled my losses and expect me to pay premiums on a non-existent vehicle in order to keep the policy until I can replace the total loss vehicles. Extortion anyone? Never met nor can I reach the owner of the agency...only allowed to deal with staff. Our business with State Farm includes insuring five vehicles and a house. Once our business is done, I am moving on. Don't be fooled. They might have been the best in the industry at one time but read reviews before doing business with them as they fall very short. Oh, and at bi-annual policy renewals, there's always a premium hike they cannot explain. Avoid headaches, disappointment, stress, delays, red tape and take your money elsewhere. Corporate really needs to take a look at their crumbling business and how the trickle down affects customers.

Steve Raffaelli
from Fair Oaks, CA
Good afternoon, I am the son of Raymond Raffaelli. He has just been notified from his agent that his home owners insurance is being canceled at the end of February. This all stems from him filing a claim due to the fact that the retirement home he was staying in burned to the ground in the Santa Rosa fires. Him and my mom have been with this agent and company ever since I was a child. (I am now 56) I think that they changed for a year or two when they were persuaded by AARP. He lost everything in this fire including all of his worldly possessions as well as anything that was my moms who past away in 2017. It has been hard enough to loss my mom as well as his new place of residence. He has since moved up to the Roseville area to a new retirement community. He still owns a house in Santa Rosa that he is renting out. Now he gets the new at nearly 90 years old that he is losing his insurance on that home. Does this country not take care of there elderly anymore. I understand that this is business and the way the world is right now. This may also stem from the claims for the flooring due to the flooding of the washer a couple years ago. If you can enlighten me on this please let me know. Thank you

Amanda Mary Rogner
from Hyattsville, MD
My car was stolen State Farm was supposed to be there to help they made everything so much more difficult than what it was they recovered my car but still it was not towed from the location they found it for more than 20 days finally the police department had to tow it because State Farms insurance or tow trucks would not come get the vehicle which made me have to pay out-of-pocket for a rental car because you only have 20 days or approximately $750 at $25 a day for the rental car and after that it's up to you to pay every day on your own and if they would have towed the car immediately after finding it I would not have had a $700 car rental bill. I repeatedly called everyday asking them to please tow the car to the lot so an adjuster could come out and total the damages and the car could be towed to the repair facility. I will never forget this experience and not in a good way not to mention I still pay my car payment every week plus for the car plus my car insurance and I had a $500 deductible for the car damages and then I had another $500 deductible for this that was stolen nobody nobody is even taking the time to tell me what I need to do to file the claim for renters insurance for the items that were stolen inside the car needless to say this is been a horrifying experience and I hope when you guys research the car insurance you going to get leave out State Farm they don't deserve your business ake the claim to even get the property the money for the propertythat was stolen in the car it's absolutely absurd and State Farm is horrible

Dr. Michael Stafford
from San Diego, CA
I have had a policy for my doctors office at 6626 (rental) & 6628 La Jolla Blvd in La Jolla, CA along with another property at 361 Kolmat street at the same location. I have owned this property for 40 years and have never made a claim. I retired from practice and in the process of converting the unit into a residence. I contacted the office of Terry Hudkins specifically Carola when my policy became due in November of 17. She stated to pay $500 and that she will adjust my policy from a doctors office to a residence. Today I got a check back from State Farm and they stated my policy was canceled. This is totally unacceptable treatment. I will never ever deal with Terry Hudkins office again and feel he should be reprimanded for his unprofessionalism and the way he represents your company.

Amy L. Brown
from Hampshire, TN
My daughters car was rear-end on October 7, 2017 in Marion, Ohio. The girl that was driving the car has State Farm Insurance. No one has called me from State Farm. On November 16, Herbs Grahams collision repairs called and stated that State Farm refused to pay for the entire replacement of the bumper to my daughters car. None of which I had been informed by State Farm. Herb's gave me a number to call SFI. I called and was connected to a very rude man. The representative stated that they would not pay due to prior damage and there was red paint on it. I have pictures of the accident right after it happened and before the cars were removed. There was NO red paint on the car. The rear end accident caused the damage to the car - it had NEVER been rear-ended before. In trying to explain this to the service rep - he said he could see red paint! Needless to say this person has not EVER seen the car just through photos down loaded to his computer! The car has red tail lights under the trunk that could possible be mistaken. I requested to speak with the adjustor and was told that wasn't allowed. I asked for a complaint process and was told to go through MY insurance company and have them pay for it! I don't appreciate doing a car half-ass when it is a brand new car. The accident was no fault of my daughter's and I want it to be fixed correctly. The accident is causing the bumper to be unsafe.

jdugan0001@mail.com
from Alexandria, VA
Rudest most unprofessional experience ever but I guess that's the privilege of being the local state farm office owner's son. Have been sorting through painful death of my brother in August. Was having a very unpleasant conversation in which Craig Baxter (son of Baxter Griffith), was rude and I finally confronted his attitude, and he told me he was quite annoyed as he had already spoken with my sister a few times. I said sorry we are disorganized but death is messy and I wasn't being high maintenance. Turns out my brother's insurance expired the day before I called (which was our fault, not blaming State Farm for that...we are catching up..and even though he spoke to my sister, we have a ton of stuff to do with this estate and I am paying the bills). I told him I was disappointed in his tone, which at best was cavalier and lacking any empathy or any real interest in helping. I was going to pay for my deceased brother's insurance over phone but wanted to ensure it was valid and he said we needed to add a vacancy clause, since my brother's condo was unoccupied. That all made sense, but talking to him was like sorting out a high-level puzzle as he was clearly annoyed to be talking to me and it was clear he didn't want to help. Of course, he told me we were one day too late to pay, which may be true and totally our fault, but who would trust he did anything to help after his incredibly nasty behavior to me. Sorry Craig Baxter that my brother's painful death cause you to repeat yourself over several conversations. Good luck to anyone who relies on this office. I would never trust them. Considering calling the corporate office and pursuing this more. Very upsetting experience that goes beyond the insurance discussion.

Angel Tunstall
from Memphis, TN
Hello, My name is Angel Tunstall - Policy # of your insured driver is 3114012. My claim # is 041211D99. Police Report # is WC1723906. State Farm Specialist assigned to me is Rob Chase. Please be advised that I am in the process of filing a formal complaint with NAIC and sending a formal letter to State Farm's CEO Mr. Michael Tipsord if a reasonable resolution has not been reached soon . I was hit by one of your insurers. The police report proves she was a fault. The first call I made to State Farm, the CSR agent was very polite and kind. I wish I would've taken names but the last 2 agents were very rude to me. A guy that I spoke with twice stands out because he was very quick and abrupt with his words, snappy type of speech. I worked in customer service so I am very aware of how I'm supposed to be addressed. I have been treated as if I am the villain for what happened to me. My world has been turned upside down and this has added weight to my issues. My 2nd complaint is that due to the accident, my car suffered external and internal damages. the impact causes my car to shake uncontrollably when driven at a speed over 50 mph. Wen the adjuster came to look at the external damage I was compensated quickly but when he came to the mechanic shop, the mechanic explained to him the effects from the impact and damages it caused but all the adjuster did was take pictures and stated there is noting wrong with my car. Not once did he drive it or ask to ride in it to see if it shakes. How can he tell by just looking at my car? State Farm has not held up to the standards claimed... like a good neighbor you are there. My experiences so far are pretty negative. Thank You for your help in this matter.

Charlinda
from Nashville, TN
Call the office to down grade my policy , told me she would call me back... and explain .. call back with same policy and was not trying to take anything off. This happen 2 times. I cannot see my policy online... raise my policy by 10$ ... did not
give me any information in the mail on this ... poor service ... no stars from me !!!

Donald Graham
from Memphis, TN
I have been with State Farm for 39 years. I like State Farm. I do not like the commercials now that have Aaron Rodgers in them. He is against standing for the National Anthem. His views are not consistent with the majority of America. Please remove Aaron Rodgers from these commercials.
It disgust me knowing that State Farm is giving him endorsements for these commercials. Please don't start losing customers because of this.
The time is now
Thanks,
Donald Graham

Cassandra Freeman
from Denver, CO
I had my 2008 BMW 3 serviced at certified BMW service location and found they had stolen significant parts from my vehicle that devalued the car. I have tried to get a State Farm representative to assist me with the claim, but I have been given every excuse under the sun as to why they won't send an adjuster out to even look at the car. First they said it wasn't covered under my policy, then they said I needed to send before and after pictures which I produced. They then said they couldn't tell if the pictures displayed any evidence. They then told me that based on pictures they couldn't see any difference. This would all be solved if they simply sent an adjuster out to look at the car. They have obviously decided they will not pay the claim and are blowing me off. I have been paying State Farm premiums for over 30 years and this is the treatment I am receiving. I have even sent them the car fax to show what is supposed to be on the car and now is removed. What more should I have to do?

Dana Christian
from Humble, TX
I have been a client for 15 years. I have 4 policies 2 car 1 renters insurance 1 salon liability policy. My apartment got flooded and lost everything but the clothes on my back. Renters covers nothing. My salon has liability insurance and it's in a Senior living complex they flooded evacuated all residents i am not working for month. I am covered for lost wages under policyThe power was off for 5 days and gas is off till kitchen rebuilt. Latrice from Georgia the claims adjuster calls me a fraud and said too bad you get nothing. I would tell ya'll to shove it and find a new insurance company but Megan my agent has been caring and kind. You need to Fire Latrice for being a Mean Hateful Bully unless you condon that behavior especially after the Hell I've been through. Dana Christian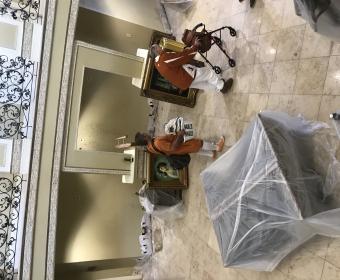 Martha Hooker
from Ithaca, NY
I have gone to the State farm office on Meadow St. in Ithaca N.Y, to pay my car insurance every month, but now for the last two months there never opened except every once in awhile with no office hours on the door any more. We tried going to another State Farm further from me, but I was informed they couldn't take my payment and that I could only go to the office where I received my car insurance to make my payment. Never ever have I heard anything like this before! What is going on with the State Farm office on Meadow St. because everyone is talking about it and know one has an answer. It is so rude not letting anyone know and all my family and friends could not understand why I couldn't pay my bill at a different State Farm where they were opened. What is going on!

CHESLE LOVINS
from Miami, FL
I requested a tow on 9.1.17. The TNM towing company said they would be there at 4:24 pm. I tracked them on the website ( map ). I was waiting at the vehicle when they were 4 minutes away. Then the web tracker said he was no longer in route and not on the map. I waited another hour and called them. They said they were stuck in traffic because of accidents. I waited another hour and called and they said that they were on the way. They arrived over 2 hours late. This type of service is unexceptionable. I want a full refund of my tow. Thanks Chesle

Melvin Brown
from Akron, OH
I have 3 cars covered by State Farm one was a 2005 Honda Accord I sold it and purchase another car 2013 Honda Accord called to get coverage on the car Ohio law requires you must have insurance before you drive a car off the lot. I had the the car for 2 years paid insurance for 2 years until I needed roadside assistance and found out the 2013 Accord was not insured I was left out neglected denied reimbursement for a tow and no financial discount rate provided or offered like good neighbor you guys weren't there. I paid insurance on a car I didn't own and I'm thankful I didn't have an accident I know for certain that I would have been ignored. Just looking for this Company to Care like they advertise I'm very disappointed with how this situation was handled!!!!

Shalonda Lee
from San Jose, CA
My claim# is 420639B56. I submitted an invoice for a reimbursement payment on 7/24/17 for the amount of $143.22. When I did not received the payment that was owed to me, I resubmitted a request / reminder on 7/24/17. As of 8/30/17, I still have not received my money. So, again this morning, I sent another reminder to please pay me the past due amount of $143.22. This check should be sent to my address which is 4915 W Hedgewall Circle, Memphis, TN 38141. I don't appreciate being given the run around about an agreement that was made with your company. Enough time has passed for me to have received funds. I'm asking that someone in your office confirm and respond when I should expect my money. I called several times leaving messages for adjuster to call me and I've been unsuccessful in reaching her. This is not how business should be handled.

Douglas Wright
from Omaha, NE
Approximately 2-weeks ago, 3/20/17, my wife and I were mailed a letter, indicating that my insurance rates on my 2016 Nissan Frontier were going to be increased. No reason was given for this rate increase. I have a perfect driving record with this vehicle ,not even a traffic ticket. When my wife e-mailed StateFarm agent, Kirk Goodnight's office,the reason given for the rate increase was that I was over the low mileage discount. This was an out and out lie. When she asked them how they knew the mileage on the truck, they claimed that a third party had told them the mileage,another lie. I am still way below the 7,500 miles per year to qualify for this discount. When Kirk's office was notified of this they finally said,okay we will not raise your rates on this vehicle at this time. What kind of insurance agent would have these kind of business ethics. I am currently shopping around for a different automobile insurance company, with an honest way of treating their insured clients.

Liudmila Saparaeva
from Trenton, NJ
I was a loyal customer for over 8 years, last half a year was a hell: terrible customer service, lost paperwork, pointing fingers to another departments for not doing a good job, stating that the billing department and the offices do not work well together, etc. My monthly payments went up literally every month with no explanation : one month $120, next $150, then $180, then $286. I got sick of it and cancelled my car insurance policy. However, two months after they went to my account and stole $567.
They stole my money. When I emailed the office I was told that the billing department is 2 states away and that it takes for a while to get information that the policy is cancelled. How is it my problem? it looks like this company became a big scam providing exceptional fraud service instead of exceptional customer service. I am going to file a complain with attorney general.

Steven lawtence
from Carson, WA
I pay my auto insurance in person with cash. I'm not interested in any other method. State farm insurance office in Tillamook, Oregon is often closed during business hours. So far, I have made several attempts to make a payment on 11/17/16 and 11/18/16 both attempts were met with locked doors and lights out. First attempt sign on door saying "closed for weekly meeting" will reopen at 3pm the time was 3:06p.m. Second attempt sign on door saying "closed for lunch" will reopen at 2:30 p.m. time is 1:25p.m. I don't know how long there lunches are or there so called weekly meetings but I've had enough of this nonsense and am switching providers. Says on the ver same door "open 9-5 Monday thru Friday"i. And that is what it should be. Goodbye state farm.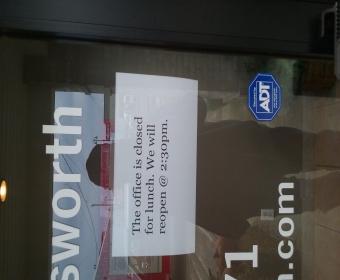 Ricardo Hernandez
from Sacramento, CA
That regarding about claim #05-979-M-79. The claims specialist State Farm corporate assigned to me, Ashley is not a professional on her duties and always gives me excuses. I am tired of getting the run around and feel sorry for this company. They are losing good customers.

Donna Young
from Baltimore, MD
On 10/12/2016, your insured crashed into my privacy fence. I called the Claims center as informed and provided extensive information to a representative, Meckus. After which, I was sent a claim assign via my email address and assigned a Claim associate, Jody Maze. I then called requesting to speak with Jody Maze; however, Lori Albright answered and stated that she could help me. It wasn't until this time that I learned that I needed to provide an estimate of damages to my fence and pictures if I posed them. Additionally, I asked Lori to send via email what was requested of me (see below).
Per our conversation if you would choose a place to repair your fence and submit an invoice/bill to State Farm for review and payment. If you have photos of the damaged fence that would also be appreciated. If you would like to send to my email directly you can also do that. Please call State Farm Insurance Companies with any questions.
The contact number was 844-292-8615, extension 331, with a mailing address of PO Box 106171 Atlanta, GA 30348. I was given the email address: Statefarmclaims@statefarm.com. I then had an estimate performed by Long Fence and submitted via email back to Lori along with multiple pictures of the truck and damage to my fence, this occurred on 10/23/2016. In this email, I requested that Lori please provide an update. I have heard nothing to date. Since this was through no fault of my own, I feel I have provided the necessary information needed and would like the courtesy of a response and my fence being repaired by State Farm.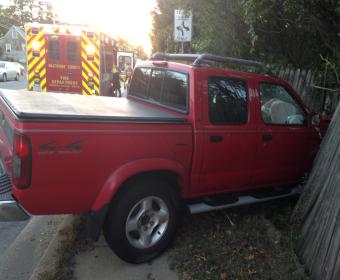 Delores Thomas
from Alabaster, AL
On Sunday, 9/25/16 I discovered my carpet in one bedroom was wet. I saw my water meter spinning and turned off all water to my house. On Monday, 9/27 I called my local agent, who responded immediately and told me how to file a claim that morning . However all Claims Agents are pooled in Bloomington, IL. It wasn't until Tuesday that Mr. Gordon returned my call. Due to a terminally ill brother & sister, I missed his call but returned it to him within an hour. In the meantime, my local SF agent and my plumber tried to reach Mr. Gordon and only got voicemail like I did.
State Farm did not return any of our calls until Wed. 9/29! All this time I am completely without water and cannot begin a claim. My local SF agent was fantastic! Because we couldn't reach Mr. Gordon, he gave the plumber standing by permission to begin the repair on Tuesday and work out the paperwork with Mr. Gordon later. Distant Claims Agents have no "skin in the game". They are often unconcerned and totally out of touch with the real life crisis customers are enduring. State Farm needs to change this.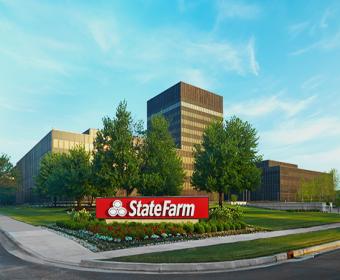 jesse major
from Lowville, NY
The claim I put in was not investigated very well. The driver under state farm was speeding the day he hit my dog. I feel it was my fault as well as his and that's why I only ask for half the vet bill. I called the state farm office who represents the driver and I was not very happy with the investigation. The person I talked to said she didn't even ask him if he was speeding.

Dana Chapman
from Morrow, GA
I am suppose to be dealing with my State Farm agent. I called 3 different times after September 9, 2016 to be sure a fax I sent her went thru, each time I spoke to someone different. The one name I remember was Rhonda not the one I wanted, they each assured me the fax had come in. Then today (Sep 20, 2016) I get a letter by e-mail saying it was not there. Time to take my complaint to the head office maybe?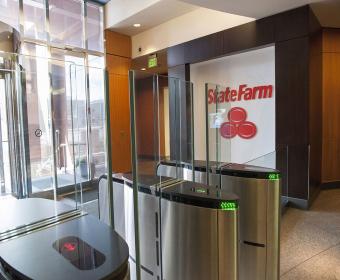 bret ashworth
from Denver, CO
I am a public adjuster in Texas and it has come to my attention that State Farm is paying overhead and profit on some claims and others that are exactly the same. A formal complaint has been filed with the Texas Governors office and a complaint with the TDI. Either this gets fixed or all claims I deal with will be turned over to Attorneys and filed upon or they will all go to appraisal.

Jason Byrd
from Knoxville, TN
I was dropped for making 4 claims in 6 years. Admittedly the first 2 were totally legitimate. The third was because THEIR adjuster inspected my roof & caused multiple damages. They deemed my roof fine but it was in such fragile shape that a 90 pound girl cause multiple leaks walking around on it. This "claim" was their fault entirely. The 4th claim was a busted water pipe that I was able to have fixed very reasonably and I cancelled the claim within a couple of hours. The agent said he couldn't do anything yet when I called their 800 number they said it was his call. Anyway this isn't the way to treat a 19 year customer.

I originally cancelled my policies because my premiums would never stay the same, they would jump 20-30 dollars at a time. I finally got tired of them saying they couldn't do anything and cancelled my policies. Well after I had cancelled the policies they still drafted my account for $197 and I only got refunded $77.

kent moon
from Pickens, SC
Neighbors car jumped out of gear and rolled into my house. Tried to file damage with two contractors, estimated between 4,500 to 5,300 dollars so state farm sends out a team from their fire damage department? After measuring every room in my house (the damage was to a front porch and external and internal wall). They called back with a offer of 1,600 dollars. I cant even get a contractor to show up for that amount. Now I am having to file it under my home owners policy with a 1,000 dollar deductible. And all I was doing was watching T.V. at the time. I have been with State farm for over thirty years with my autos and twenty years with homeowners. When this is all settled and done I think I will tell them to be a good neighbor and stay the hell over there.

Willam Congero
from Bloomfield, CT
My agent is Curt Smith of the State Farm office in Bloomfield, CT. I have been with State Farm for about 10 years. I currently insure five cars and two houses with State Farm. I am writing to express my dissatisfaction with treatment I received from Curt Smith. I have two issues: the first concerns an incident in his office on June 20, 2016 ( see emails below for specifics), and the second is Mr. Smith's failure to provide me with copies of my insurance policies. I requested these materials, in writing, on two separate occasions and Mr. Smith has yet to respond (see emails below for specifics). All my premiums are current and I feel I have a right to copies of policies that I pay for. I am requesting that you take whatever action necessary to get the requested information mailed to me promptly. I look forward to you timely response to these issues.
We had a meeting today at 1:30pm to discuss business. You agreed to the meeting at approximately 1:10pm today during a phone conversation with me. I arrived at your office about 1:25pm and was told you were on the phone by the receptionist. I sat in the waiting area expecting to meet with you shortly. Soon after, one of your employees (Mr. Brown I believe) called me by name to tell me he would let you know I was waiting. I waited patiently until 1:45pm and then left. At no time did anyone say a word to me about the delay. Remember we had scheduled the appointment about a half hour earlier.
If I had stayed, I have to believe that you and your staff would have left me sitting in your waiting area for another 35 minutes before you would see me, thus, making you 50 minutes late for our scheduled meeting. No one in your office apologized for the delay nor did you apologize in either the phone message or text message you left on my phone. To me, your behavior is unprofessional, disrespectful, inconsiderate, and unconscionable. I have two houses and five cars insured with you and have been paying premiums for close to ten years. You disappointed me, I expected more from you.
I called you immediately after getting off the phone with a client who had there home broken into and was very upset. I often deal with customers during traumatic times and consider it my responsibility to assist any way I can. I followed up with a text an hour later because I had not heard back. I do not think it is professional to leave too much detail on a voicemail or text. Yes I apologize for not being available. I have never not been available for any of your questions and do not understand your response. If you would like to discuss in more detail, I will be available most of the day tomorrow.
Despite what you say, documenting communication between parties makes sense by providing a record for future reference. It's not unprofessional, it's good business practice. But that's beside the issue. It troubles me that you do not understand my response. I guess you think it OK to leave a client waiting in your office indefinitely for a scheduled appointment when you are unavailable. That is just rude. And I find your apology disingenuous. You knew I was there. You could have easily gotten a message to me that you had to deal with an unexpected crisis and that we would need to reschedule. That would have been the decent thing to do. I would have understood and we would not be in the situation we are now in. Having said that, I truly don't understand why you didn't just provide a sincere apology and accept responsibility for what may have just been an oversight. That would have ended it as well. Instead you offer a defensive email which shows a total disregard for the inconvenience you caused me. Moving forward, it would be difficult for me to deal with someone with your apparent attitude and mindset.
Anyway, please send me a copy of each of my policies (both houses and all the cars) with as much detail as possible. I want to know the exact coverage with all associated costs. Thanks in advance for your prompt response to this request. On June 22, 2016 I requested copies of my insurance policies sent to me. I have thus far not received anything from you. I am requesting that you send me a copy of each of my policies (both houses and all the cars) that specifies the coverage and associated costs as soon as possible. Thanks. This is the second request for these materials.

Maricela Olvera
from Los Angeles, CA
The worst experience ever. I joined State Farm in October of 2014, the agent offered me a 2 dollar offer to start and that was going to cover the first 19 days. After two years when I decided to cancelled the policy due to a ridiculous increase of my insurance of almost 100% after one minor accident, I pay my last bill during the first two days and expect to get my reimbursement but to my surprise they gave me 208 out of 436 when I called them to ask the reason to received only 28 I was notified that I had to pay the first 19 days of the month stating that I had always pay my bill late. When I told them about the two dollars offer that I received from the agent, they just laughed and said well we just help you and allowed you to be late every month and refused to gave me my reimbursement of the last bill that I pay. I am so disappointed that a company like state farm used dishonest agency to obtain new costumers.

Kathleen Ashton
from Saginaw, MI
While at work I called agent Jim Parker's office. I asked for Linda; a person named Robin asked my name and then stated she was not there. I asked for LaSandra; and she again asked my name. At that time I was receiving a fire call and had to hang up. Today I called again and voice mail picked up and stated all lines were busy; leave name and number. I asked for Linda to return my call and left my name and number. Later my office phone rang and the woman said her name was Robin from State Farm. I asked for Linda and she said Linda was no longer there and hung up. I waited for a return call thinking a disconnection had happened. I was entering a fire report in the computer and when finished I decided to call the Customer Service for State Farm.
I called 800.782.8332 and talked to a woman explaining what happened and I also asked if Jim Parker was still working for State Farm as an agent and not sure who or what was happening at his office. She put me on hold twice for a specialist and I finally after 10 minutes asked her to take my name and number I too, was at work and could not hold any longer. Did not receive a call back from that person but a person from Jim Parker's office called and left a message. The specialist from Customer Service had called my agent's office and not returned my call. This is not customer service.
I just now received another call from Robin at State Farm stating she had a message on her desk that I thought she hung up on me. She stated she had phone problems and it cut off. I stated to her that when our office gets cut off or has phone problems - we either use another phone or call back that person when the phone is working. I'm sure this will continue on because I have not talked with AGENT Jim Parker in over a year.

Pam Bredeen
from Portland, OR
While shopping for insurance, I spoke to a State Farm representative that quoted me approximately a $130/month policy for my auto and renters insurance. Within 2 weeks, I got a letter from State Farm stating they were cancelling my policy, because of MY lack of disclosure of an accident. Which WAS discussed during this call, as State Farm paid the accident. After finally reaching an Agent, and was informed the representatives didn't handle the quote correctly, and the Agent would look into the situation. After a number of days, I was forced to call the Agent back to find out some kind of resolution. The Agent at that time informed me a policy would be about $134/month. Ok that's fine, what's a few more dollars.
The very next day, the same Agent called me to say this policy was now going up another $20.. WOW..I needed to make sure I had coverage and went with it. The Agent told me to look around for other insurance, which I did. Within less than 1 hour I called to cancel this policy. The Agent said he would be right on getting me my refund. After another 3 weeks of waiting for my refund, I called the Agent and have now been given the most ridiculous run-around conceivable. Now I have to wait for someone in this company to locate my policy, check that it was cancelled, and wait possibly another 2 weeks for money that is mine. When State Farm requested my money, it was there. Now to retrieve my own money is an impossibility. I think this whole company could use some basic customer service education.
The insolent people they have on the phone to help solve problems the consumer is already unhappy with, is a sad portrait of their business practices. I would NEVER recommend State Farm for anything. Sad corporations have gotten so busy, they have no time to see how their employees are handling any situation, and allow rude, insensitive, insulting people to say they represent them. I am appalled.

Richard Hickman Jr.
from Walled Lake, MI
I have been a customer for several years. I have a motorcycle policy with you and now an auto policy. My agent is Jaime Puentes. They were unable to do as expected for me. Due to inadequate processes. I was near cancellation and lapse in coverage. I called another agent and they were able to help in some degree. But due to the Puentes office and games they played with transferring my policy. The new agent could only do so much. This has been the most ridiculous situation with insurance I have ever had!! Hands down!! If you want any further information about this atrocity! Please feel free to contact me either by email or phone.

I was in an accident on April 18, 2016. I filed a claim rite away. The next day, I got a call from my agent. Saying there was nothing they could do for me since I only had liability. I Said, what. I should have full coverage. She said, no you don't. I said, I called you when I bought my car, in December of 2014 and told one of State Farms agents. That I bought a new car and told them who was financing it. And that I needed full coverage, cause im making payments on it. I even sent the financing company my ins info on a form. I was told to fax or mail to them. I did my job.
I just assumed the financing company and my ins agent. Did their job. This is ridiculous . Now I cant afford to get my car fixed. When I told them I called right away and changed everything my agent said, its my word against them.Also, im suppose to have rental ins on my policy. The person from claims. Said, no because u don't have collision u don't have it. But its on my policy. So here is my question, what am I paying ins for? Its sad because my mom, my grandma, and my brother were customers of you. Not anymore.
They said, they could put collision on my insurance. What good is that.There not doing anything to help me. And I don't know if im going to have a car to even ins. after this. im very dissatisfied and angry , about this whole mess. And know one is taking responsibility for it. so im the one suffering.The one who trusted them to do their job. Its funny on my policy they changed the make and model of my car but not the policy. Its kinda fishy to me.

Richard Wagner
from College Station, TX
My claim # is 538L08299. My BMW was totaled in the Houston floods of 4/18/2016. Flood water was pulled into the air intake which "hydro-locked" the engine (I have been told this by 3 different BMW dealership service department managers). This apparently results in a ruined engine and the vehicle is totaled. I had the car towed to a nearby garage that works frequently with State Farm adjusters. Their is a State Farm approved mechanic there who can examine your vehicle, this helps speed up the process for the adjuster when they arrive to inspect the vehicle. The mechanic has informed me that the engine is in fact flooded out and I likely have a "blown head gasket".
As of today, 4/25/2016, no one from State Farm has arrived to inspect the vehicle. I was told to "wait in line like everyone else". I realize that this weather event resulted in a large number of claims, but I have been waiting a week for what I am told is a process that takes a few minutes. The adjuster arrives, files a "total loss estimate", and I can proceed with obtaining another vehicle. I was also informed by State Farm that many "field teams" have arrived in the area to expedite the claims process. Can someone please stop by the garage and inspect my vehicle? I am frustrated with waiting in line.

Joseph cooper
from The Bronx, NY
I was granted renters insurance for $152.00 on the spot. They accepted my payment. A month later, they reject me as a customer, because of an investigation of some sought. Why accept my payment.d They sent me a refund check for $129.00. All I'm asking is for the balance. I have proof that they accepted my payment.

Robyn Casj
from Lynchburg, VA
On Feb 24,2016 central Va suffered a tornado. I was one of the lucky ones but I did have some roof damage. I have been a costumer for almost 30 yrs and never had a homeowner claim. Its been almost 6 weeks later and I'm still waiting. I did have 1 adjuster come out and took look at the damage. When he was there he told me he thought I called just replace some of the shingles maybe a 100 or more? I told him I didn't want a mix match roof...he told me don't worry people don't look up.
The storm took my ridge cap off...he told me i didn't need one of those anyway. It was on my roof before...then why I'm I paying insurance on it. Then when they called my son was having surgery and didn't answer the phone, they close my claim. This has happened to me 3 times. It is very frustrating. I am still waiting. I would tell anyone don't get State Farm ins. I thought having a company like State Farm would be better even if you paid little more in your premium.

Connie E. Gilchrist
from Baltimore, MD
I have been with State Farm since the mid to late 80's with different agents over the yrs. I'm now with an agent I've been with since early 2000's. I have a history of no more than 2 or so accidents over the years. And I cannot understand why my insurance goes up every yr. In May of 2015 I received a discounted rate of $442.75. Thinking that would be my rate. 6month's later it's up again $561.83. renewal for May 2016 you have me paying $728.77. why is this happening, is my account number right or what. Please review my acct. information, as I'm on a fixed income and have been with the State Farm Family for 30 plus yrs.

Carolyn Thompson
from Vancouver, WA
As you can see I was involved in an accident. My complaint is they paid Latacia Pruitt. I have tried to talk to someone in all the depart and they say they can't talk to me. Latacia did not file the claim. I've just started to look for an attorney because state farm has shut me out of my own claim and paid my daughter which have LIED AND TOOK the money. I was getting my paper work together and notice that all the texts from Darwin Franklin and the forms sent by Pam had been deleted out my computer. After contacting Google customer service they had me call an outside company that could retrieve all my email. When I called (888)551-2881 they said there was a virus planted in my gmail and it had to be state farm because it the only mail missing.
So for over 2 hrs today we were online and retrieved 6 of the deleted text from Darwin tomorrow they will finish and try to get the form Pam sent me. this is costing me $149 when they finish the only way I will not be charge if they can't find Pam's email. The point of the message is that who would have thought that Rigo and Darwin would go to so much trouble unless they did something wrong and, they work in your claim Department. When I signed on to the claim they are not there neither, so this shows something has been done wrong. it has only 4 forms no communication from Jan 20 to Feb 15, but they extended the rental. You should have my texts which explain how hard I have been trying to understand what happened. I waiting on something from your dept to fix this problem or at least contact me.

Kimberly Whitley
from Lynwood, CA
I have been with state farm since 2010 and the agent that I have was terrible so I change my agent. Second I found out that someone decided to but my daughter on my policy and did not ask me my daughter had her own policy and by them doing that my premium went up. Here is the problem state farm don't have the right to change my policy without my permission and I did not give my permission also I spoke with my agent and no gave them the information
so my policy need to be put back like it was and the price on the premium put back. I also in formed my agent that I will not pay 128.00 at all and I will not pay my premium until it fix no has the right to put another driver on my policy unless I say its ok.

Evelina
from New York, NY
My car caught on fire while it was parked on Jan 21 22016 I reported the claim the same day. State Farm claim representative it have been given me the run around. Thee different estimators have checked the car. Jullie Zeller the State Farm representative is mishandling my claim. She have been making fouls statements and not answering any calls. As a customer and a policyholder I truly believe that she is not looking at this claim thoroughly.
State Farm kept the car for more than a week in a salvage storage and after decided that was no fire on the car. Mean time I have witness that put out the fire. After I was asked from State Farm to pick a shop of my choice to estimate the damages of the fire, they decided to send partial payment. Although the estimators said that the car was total loss she still can not make up her mind and say one thing every time. Her story changes as many times I spoke with her.
Please help me to get the full refund for my complaint because it is not enough room to explain everything in details. My claim number is Claim Number: 32-7W46-090. Date of Loss: January 21, 2016 I am looking desperate for customer service help please contact me asap.

I recently switched to State Farm because the price they quoted me for my premium was less than what I was paying currently. I paid for half my premium upfront. When I went online to check my account it said it was still in the underwriting process. I called and the rep said sometimes it takes a couple of days. I checked back a week later and realized they raised my premium without telling me. Had I known that my premium was so expensive I would not have switched or purchased that policy.
I called State Farm customer service to cancel and to find out why I was not notified that my premium would be increased. The rep I spoke to said he would cancel and refund my money. It has now been two weeks and 6 phone calls later. I have not received my money and I recently found out the rep only canceled the policy on one car instead of both. Today I called and the rep said only one car was processed and she did not know when the other would be done. I have tried complaining through the proper channels but it has not worked. All I want is my money back and to have nothing more to do with that company.

Stephanie M. Verlander
from Anthony, NM
I love my agents here in El Paso Texas; however, the claims department with State Farm is horrible! I am so upset I don't know what to do anymore. My accident was a nightmare in itself, but dealing with claims service and slow slow, slow actions and contact it has really been even more so a LIVING NIGHTMARE. My claim took weeks to handle. I had trouble getting anyone to even call me back in timely manner, the payoff was so slow and hasn't even received my lien holder yet, nor has EPTFCU even heard from State Farm.
My payoff amount with my credit union was good up to 2/13/16, and here we are at 2/18/16 and not one penny has reached my lien holder. I'm struggling as it is and now because things were not handled in the due time frame which was set between you and my bank, I am stuck yet once again handling claims job and on the phone while I am at work trying to do MY JOB! This was the most awful experience ever. I am really, really upset.

Dan Immergluck
from Atlanta, GA
I have been a customer of State Farm for 25 years. A few weeks ago we filed our first homeowner's claim in those 25 years when a plumbing leak dripped down to the first floor and caused damage. The company's response has been atrocious. It took me hours to get through to claims. Then the adjuster who came clearly did not know what he was doing. Then I emailed them a copy of the plumber's report that clearly stated that to fix the plumbing leak that caused the damage, the bathroom would need to be "torn up."
The company denied the claim, other than $300 above my deductible. (The cost to repair would be more like $15,000-20,000.) Mr. Ken Jones, a manager in claims in Chicago, said that they would only pay for work that was necessary to fix the leak. I replied that this was all I was asking for, and that the plumber had clearly said that the bathroom would have to be torn up to fix the leak. So, the manager said he would send out a new adjuster and have him meet with the plumber.
The second adjuster said the same thing as the first - that the bathroom would not need to be torn up, even though the plumber was in the room and contradicted him and I had submitted the written report from the plumber. (I had agreed that I would fix the actual plumbing itself because I knew there was an exclusion for plumbing.)
Then, the manager called me to say that he did not dispute the fact that the bathroom had to be torn up, but that my policy would not cover that work. If this was the case, why did they send out the second adjuster? Why did he suggest that they would cover such work earlier. The company tried one reason after another to not cover the loss.

Today I received notice that State Farm was cancelling my home owner insurance after 32 years. The reason was to many claims in 32 years. I can count four 3 storm and 1 vandalism. State Farm has all my of insurance, home, auto, boat and life. I guess they don't want my money. Because now I will take all of those policies and go elsewhere.

Diane Falke
from Mesa, AZ
My car is paid for, the car is registered in my name only, I have had insurance with State Farm for years. I was married on December 5th, of this year. I called my agent to change my name, and it was said that my husband had to be registered to my car. I am not happy with this. I called my agent in California who has my insurance on my condo. She said that I could have my husband exempt from the policy. I'm living here in Mesa, Az. My insurance agent said no. Who's right?

Marissa kline
from Akron, OH
I was in an accident may 18, 2015. My State Farm claim is still open for reasons unknown. I cannot get a hold of the claim adj-always get his voicemail (Matthew Stambaugh), they will only contact me by mail and so to top it off I received a letter today after my first big complaint last week on their website. The letter states; "to make me aware the Ohio statute of limitations expires May 18th, 2015"; which is the the same day as when my accident happened. I don't understand this? I was not at fault for this accident and have had more then enough trouble with all this. My car was taken in for repairs and 4-5 months later seen it wasn't done properly: paint is chipping off and/or rubbing off already. I'm still having troubles with the alignment and my wheels.
And this is the worst part: I tired everything in my power not to go to the hospital but 2 days after my accident my upper back and neck area seized up and I was forced then to go to hospital for treatment per my work. Now State Farm will not pay any of these claims and all the hospital bills are in collections and overall I had to take off work for 3 days due to this accident and the adj states I can't be reimbursed for as well. I don't get this. Why do I have to feel stressed out 7 months and going, when is this going to end, why can't I talk to a manager or someone who will listen: I just want to close this how do I stress this enough for State Farm to understand.
This accident was not my fault I say it again. I should have know since the first day when State Farm and the police had to force the insurer to call his insurance co for further information regarding him to file a claim. I should have know then this was not going to be as easy nor convenient task on my behalf. Ugh. State Farm is unreal and has struck me with more grief then I can handle. I pray for everyone's sake if this has happened to others within my situation.

Robert Grandaw
from Port Orchard, WA
I rate the Company and my experience with State Farm over all the years I have been a policy holder as excellent. My complaint is just one of irritation over the attitude of my agent in Shelton, WA, Malanie Bakala. Some months ago my auto insurance increased by close to $60 and I complained to my Melanie Bakala that I thought it excessive and now my be the time to look for another insurance company. She replied to go right ahead as that may be the thing to do.
Today, Dec. 3rd, I received my Home Owners Policy statement and it indicated the payment was to be made by the Mortgagee which is not the case. I phone the Mortgagee and they said they did not authorize the billing to go to them and furthermore, they do not have any fund from which to pay insurance or taxes. They advised me to call State Farm. Chris at the State Farm branch took my call and said that mortgage companies require they pay the insurance. I advised her this was not the case and they must have taken upon themselves to make the change. Finally after consulting with someone she came back and said she would take payment NOW over the phone. I asked when it was due. She said Jan 12th, 2016. I told her to rebill me with a return envelope and payment stub. She then agreed to do this.
This complaint is not against State Farm, but this branch. I find their attitude inappropiate in representing State Farm. Tis the season to be Jolly.

Shannon Chapman
from Little Rock, AR
I have been trying to change my coverage online for the last 2 months. I finally received a call back from an agent on Monday 11-9-15. She apologized to me and let me know that she would be processing the change right away and was sending me a confirmation of the change that day. That never happened. My husband contacted our local agent today 11/20/15 pretty upset to express his disappointment. The purpose of his call was to get things resolved that day and he didn't feel as he was getting anywhere with the agent. She never apologized or took responsibility for what had been going on. That pissed my husband off. He said a few things that where inappropriate but not one time did he make any threats. The agent said that she no longer wanted to conduct business with us and would be forwarding our information over to another agent. I think that this was very unprofessional of her and I don't like the way she did us. If this is the way customers are going to be treated by state farm agents then I think we may need to consider finding another insurance company.

robbyn ferris
from Denver, CO
I phoned the customer call center for State Farm. I was put on hold. The agent promised to call if disconnected. After 2 minutes state farm disconnected. The agent did NOT call. I re-called state farm. The 2nd agent promised to re-connect. He did not. Wow! Very sloppy customer service.

Karen
from Long Beach, CA
We have been a customer of State Farm Insurance for our cars for over 35 years and have found their service to decline during the past few years. There is lack of communication and much delays in responding back to our inquires. We filed a claim back in March 2013 when we were hit by a car that backed up on us and since that time there has been very little progress in terms of finalizing the case. State Farm has claimed that the case was preposterous in that the person who hit me was at fault; therefore, State Farm has continued to try and pursue the case with Geico and has hired any attorney to follow up with this case. In the meantime I gave a verbal testimony via the phone (in Southern California) and six months later they claimed that the phone recording was not valid and unable to be processed. I had to go directly into the State Farm office to follow-up with this. They had placed me on the phone to re-testify the accident again. Since November 2013, I have yet to hear back from State Farm in regards to the progress of the unresolved case.
In the meantime, my six month premium bills have continued to rise in anywhere from $40-$50 without any sufficient documented reasons to explain why there was such an increase. In following up with this, we e-mailed State Farm directly and their response was that it was 'state wide" and no other reason to explain what the state wide increase evolved from-- earthquake, floods, disaster, shortage of water, road repairs, etc. This is not good communication at all. Businesses expect to keep their existing clientele satisfied and as continuing customers, but without effective and clear communication, it does not feel good to deal with such an insurance company as State Farm.
In my experience when there is an increase in any fees with a company, it is a normal procedure to explain to the customer what the increase fee imposed is, otherwise, if a customer inquires, they should discount or prorate the customer's bill appropriately since the increase in rate was not appropriately conveyed to the customer in writing anywhere in the bill itself. This is definitely not good practice with State Farm. We have not filed any claims with State Farm for over 2 years and we are good standing customers who are over 55 years old. State Farm really does not value their loyal customers. We are really considering to look into other potential insurance companies that can offer us a much comparable rate as State Farm.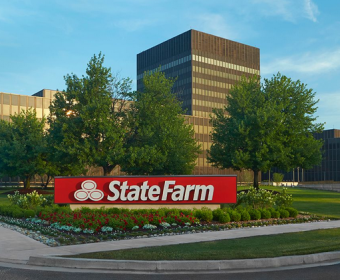 Brian Deasy
from Denver, CO
I just received a letter of inquiry from State Farm Ins. Company. It is insulting that you question my honesty. I have FOUR vehicles. All insured with State Farm for many, many years. My home insurance is also with your company. I receive a letter asking about the mileage on my 2012 Mercedes. I enter the guess of how many miles I will drive it and then put in the actual mileage now . I presume that is so you all can check it next year to see if I drove it enough or too much. How about NONE of your business. Talk about "BIG BROTHER" watching. Do you all think you are the CIA or what? I am a single 72 year old widow that has 4 cars. I have a 1991 GMC (25 years old)that has 74000 miles on it, insured with you also and yet I do not receive questions about the mileage. Nor about my Subaru or Toyota Camry. STOP meddling in my personal business and mileage on my cars. I have Agent Orange in my liver and also am a Disabled Vet. I hope you don't need my health record too. I also have a ton of miles on me. I would go to another company but my State Farm agent has been a great guy all these years. This crap I get in the mail is not from him.

Kelly Laign
from Canton, OH
We rented a car on November 2nd from Hertz, here in Canton Ohio at the Whipple location, a 2015 Nissan Altima, drove the car for a day and realized the heat didn't work in the vehicle so we contacted the location they we rented the car and was informed that they did not have another full size car(by there standards) at the location. So we were informed that we could get a compact car from this location and we explained that a compact car would not work for us due to we have an elderly person that would be getting in and and out of the vehicle and it would be to hard on her. The young lady informed us that we could go to a different location and pick up a car in the next town, so i contacted the corporate office and explained to them that we could not go that far and pick up the vehicle so she informed us that we could go to the airport to pick up a vehicle and that she would call them, so after putting me on hold and being the third person that i talked to at Hertz due to they kept sending from one department to the next, she came back to the phone and told me she couldn't get through and gave me the number to call (which i got a hold of someone immediately) problem solved, "hell no".
Spoke to a guy at the Akron Canton airport and explained to him that they had me call from corporate office and would pick up a mid-sized car from them so then he explained to me that he doesn't have one either and that i would have to go to Akron to pick one up. So I asked if it was possible that they could have it brought to there location, and was informed that they don't do that. Well i informed him that they don't do business either and that i would be heading to Enterprise so I will be dropping the car off to him at the Airport and he can deliver it to the Whipple location since he don't deliver cars, and that we will never do business with Hertz again. And the funny thing is i am a county employee and we rent cars through Hertz for our business trips, and I am usually the one who takes care of it, but it will never happen again.

Mabel Katherine
from Bossier City, LA
My State Farm Agent, Caldwell Dunn, did not submit my roof replacement information which I gave to him at the end of February 2015 in a timely fashion to the home office and yesterday the home office cancelled my homeowner's insurance policy. My next course of action is to call the Complaint Line and the CEO! I have been a State Farm Client for over 30 years and my service was excellent when Charles McCreary was my agent. Charles was a perfectionist and did a wonderful job and so did his office staff. The two agents, Kelli Smith and Caldwell Dunn, whom I have encountered after Charles' death have been irresponsible and unprofessional. I am a very dissatisfied State Farm Client as of today! There is much more to this situation which I need to discuss with a customer service representative as soon as possible.

Alice McCloud
from Sunman, IN
June 2015 My husbands ford focus was involved in a chuck hole incident as well as flooding which fried the computer system in the car. We filed the claim and after moving through the process of determining why it was un drivable discovered that the transmission was involved. We were first told that that the transmission could only be removed with our permission. 30 minutes later, the decision was reversed and the adjuster said to take the transmission out. The Trans was removed and found to be damaged , cracked seal which leaked fluid. We referred back to a former claim of a rear end collision . No claim was found. Then the claim was found. the car was 2 years old with 167000 miles , known by most car owners as minimal milage. SF refused to fund the transmission replacement. Why would a transmission seal be cracked? general wear all high way miles? or a collision? SF continued to refuse coverage. 30 years of SF coverage with no more than 5 claims in that time... 2 houses and numerous cars covered by state farm and this happens... result... we are moving to new insurance co. Repair shop folks stated that WE GOT SCREWED. We intend to let it be known that SF is a poor choice.

Connie Atha
from Jacksonville, AR
Flood Insurance problems are common with State Farm it seems. Here is my complaint letter. After asking for my insurance to be transferred from Eric a few years back, Eric kept my flood insurance. FEMA has requirements in filling out paper work to lower your flood insurance. Working between FEMA and Eric was frustrating. Eric would not get the requested paper work into FEMA. After the last request to fill out a certain document, he told me it was taking up too much of his time and transferred me to another agent. The requested document was sent in to FEMA blank with his signature on it. Now I have to start all over with a new agent. I am like a good neighbor.... I tell everyone not to use State Farm!

Brenda Granison
from Chicago, IL
We were rear ended on 7/22/14 by a drunk driver who fled the scene and totaled my Lexus. State Farm was our insurer for over 23 years. They insured my house for 21 years and 3 cars with full coverage. We called the police immediately. They came to the scene and took our information and the witness who saw the accident information. We went immediately to the hospital. We called State Farm and told them what had happened. We were able to take a picture of the license plate of the drunk driver who fled the scene. The Sheriff told us the guy had whiskey plates. The Police did not go after the guy not that day or any day. We were sent a letter to our home stating that they sent the drunk driver a letter asking him to call the police about the accident. This letter was bizarre because it was a whole month after the accident. My husband is a Pastor and has been for 11 years.
State Farm gave us the worst treatment I have ever seen for someone who was left for dead after being rear ended by a drunk driver. State Farm got the witness statement and acted like the guy was lying and did not see what he saw. They did not contact him until almost a year later and tried to poke holes in his story. The witness told the police the same story as he told State Farm and my lawyer. State farm is a RACIST organization. The drunk driver is also insured thru State Farm and the guy is trying to say he did not commit the crime. State Farm stopped paying our medical bills after two months. The Medical places then started sending us the bills now my credit is being ruined. The line of questioning they gave us was unbelievable during our deposition. They asked us if we were felons, if we did drugs, if the accident my husband was in over 30 years in the military ago was the cause of the accident now.
They wanted to pull our financials for me and him and our church. We were the ones who was hurt in the accident. What does my church have to do with me getting rear ended? MN is a NO FAULT STATE. They have humiliated us so bad that we do not understand what is going on. They wanted to know why we even went to the park or on a drive. I have never heard of anything so strange in all my life. My lawyer said if we were white this would have never happened. I am submitting complainant forms to every organization I can for the BAD CUSTOMER SERVICE FROM STATE FARM. I would HATE to see what 25 years of being with a company gets you. There is not a day that goes by that we are not in pain and we are being treated as if we did not have insurance with this company for 23 years. We are hurt and cannot make the pain go away we would not intentional hurt anyone the way they have hurt us.

Pearlane Reid
from Columbiaville, MI
Agent unprofessional messed up my payment plan by having by premium deducted from my checking acct caused me to get a cancellation notice tried to find out the problem all I could get is I don't know called the corporate office talked to someone I thought had taken care of my problem I was told that agent did nor reinstate my payment plan from March of 2015 ( at that time I was having another problem) was told that a payment who be taken out on 5/20/2015 I would get another cancellation notice at which time another premium payment would be taken out and then I would be back on course none of that happened all a LIED.
5/29/2015 called by agent twice no return went to the office at which time I was told no payments have been taken out went to my bank talked and cried with Sue ( my husband died 2months before all this lying I was getting ) Sue checked my transactions and found no payment taken out of my account no time in May. I was so hurt and distraught all I could do was cry.
Went back to the agent's office made payments to catch me up had the business I was calling them taking carry and was asked did I want a peppermint to sweeten me up told her no cause no because State Farm is NASTY and walked out the original agent sitting there eating and never spoke nor apologized. Yes State Farm is NASTY I have been with State Farm since 1976 or 77 I have 3 agents 1 nice second one was a thief he took my husbands discounts off without permission when checked on the high premium he checked with corporate office to see if he could be reimbursed for the difference they told him no so I guess he put it in his pocket now this one wants to keep you running every month for errors on the bills. Yes State Farm Is nasty.

Leon Alexander
from Elmore, AL
I was involved in an accident last year, where I was ran off the road. It was the other driver's fault. My car flew through the air over 10 feet and landed in a ditch approximately eight feet below the street. I was driving a 2014 Infiniti convertible. State Farm did a poor job assessing the vehicle and never asked about the accident.
Instead of totaling it out, they paid 28K in repairs after it was in the shop for four months. Since then, it has been in the shop for over a month because a bracket that raises and lowers the top was warped, which brought the total to 31K. I think the car is unsafe to drive because the seat moves at the frame and knocks on turns above 15 mph. I am terrified it will rip out if I got into the smallest accident. Infiniti has had trouble getting them to respond, so I finally got involved and it is supposed to get looked at next week.
Long story short, the adjuster's customer service and response time has been atrocious. But even worse, his failure to properly check out the vehicle in the first place is going to cost State Farm a small fortune becuase in the end, they will have paid over 80K for a 50K vehicle and will lose a 21 year faithful customer.

LLynn
from Crossville, TN
State Farm Insurance Murfreeboro, Tennessee will start deducting money from employees paid check per State Farm survey.
In 2014 Murfreeboro, Tennessee, State Farm Insurance Headquarters's did a survey and decided that their employees where being paid more money than the national average. In the past, this was a company who encourage the employees to get their licenses, etc to exceed and climb corporate ladder.
Starting August 2015 employees paid checks will see the first deduction over the survey amounts.
Example:
If the Level before survey paid 25,000.00 and then survey said it should be 20,000.00. There is a 5,000.00 difference. In 2015, 2,500.00 would be recalculated from pay check and employee would receive 22,500.00 per 2015. Then in 2016 the next 2,500.00 would be recalculated, leaving the employee making 20,000.00 per year instead of original 25,000.00 per year.
1. Is this illegal? It is morally illegal.
2. State Farm is not dealing fairly with their policy holders or customers, now they are targeting their employees.
3. Is this just in Murfreeboro or is this nation wide? Time for a investigator reporter.
4. How much did the survey cost? More or less than taking money from employees?
5. Please do not say for employees to start looking for another job. How about State Farm doing the right thing and not take employees hard earn money.
How would you feel if your company took money away from you that you had work hard to achieve for you and your family? How would you feel if you transfer from other state to the Murfreeboro location and now getting a pay decrease? Would you help State Farm customers to the best of your ability, after the company put the screws to you? This is a lot to think about Dear Customers of State Farm. If you thought things were bad before, good luck future.

Joshua Sutton
from Saginaw, MI
I called and canceled my policy because I switched to a different insurance company. Two days later, they pulled funds from my account for another month for which I received a $25.00 NSF fee. Then, a week later, they pulled the payment again. When I contacted my local office again they then informed me that they would put in a refund request but I would still have to pay for the week of coverage due to my payment date being a week after my coverage date that no one informed me of. So now I am out $25.00 NSF fee and $30.00 for coverage I didn't need because I was already covered by my other insurance company. I would appreciate getting my money back.

David rezendes
from Round Lake, IL
Called them to ask if my daughter's truck could be insured under my policy. I specified that the truck was registered out of state. I was told they could do it as long as it she was listed as an occasional driver. So I renewed the plates spending about $100. Called to start the insurance and was then told they couldn't do it. The agent then became extremely rude! Time to drop these idiots!

Dorothy Davis
from Westlake, LA
I had purchased home insurance with State Farm Insurance about 6 years ago. The home was my mother's home and I lived with and cared for my mother, she has since passed. When I purchased the policy from Chris Gaudet in Lake Charles, La, I went to the office without my mother, I had the payments automatically withdrawn from my checking account each month and there was no problem. Someone from the company recently called me to ask about putting my auto insurance and home insurance together and at that time I did explain that the home was not in my name but my mother's and she had passed. Now there is some settlement damage on the rear of the home, I called and sent a photo to the agent to see what I need to do to repair this and was told that I need to get a contractor to give me an estimate (no referrals given). Before I could get someone out to look at the damage I receive a call from the agent to say that my coverage would be cancelled by the 15th of May. I am just upset because no one had a problem taking payments from me each month and no one even explained that there might be a different route that I could do to be insured. I was told that I would have to find coverage elsewhere.

dawna radd
from Lansdale, PA
One of your agents knowingly bonded a convicted felon who did jail time for stealing over $20,000 from banks in Doylestown, PA. He did this even after we showed him her certified conviction papers from the County of Bucks. We have been told by your underwriters at State Farm that the bonding coverage is null and void because a convicted felon can't be bonded. I need a name and address of someone who can handle this so we can send the Certified Conviction papers from Bucks County to them so they can see for themselves.

Pamela G Lowery
from Lexington, SC
This is not an accident complaint. My Mother passed away last Sept. 2014. I took the death certificate to her agent which is mine as well. I'm making payments on the truck she had at the time of her death. First Citizen bank has been notified. As long as I keep the insurance up-to-date and the payments, no problem. I have two statements form State Farm - one is Jan to July 2015 on the 2010 Toyota Tacoma truck which is for $488.06 Acct # 1302368227. Which states premium paid $488.03. Now the next statement same truck, same payment plan # and I owe $ 584.77 Jan to July 2015. Jan. I paid 193.41
Feb. I paid $201.52 March I paid $185.64 April I paid $185.64. Total of $766.21 as of April... I HAVE OVER PAID MY PREMIUM NOW WITH 3 MONTHS TO GO. PLEASE LET ME KNOW WHAT IN THE WORLD IS GOING ON.... If this is the way it is going to be, I'll take my 2015 Honda, 2010 Toyota, 2002 Pontiac, 1992 Mazda else where. This is no way a threat to State Farm, I know you probably don't need my business, but I can't afford your rates like this. Seems the only problem is the truck. I have contacted my agent Mark Rouse several times. He has done NOTHING to help me!!!!

James H. Fazio
from Ankeny, IA
I have had my townhome insurance with State Farm since 2004. I had some questions on my policy and coverage and was calling since 8:30 am this morning 4/20/2015 which the business card they open. They would not answer the phone and kept getting a recording. I decided to drive there and went about 10:15 a.m. The girl in the office was rude and defensive and lacked professionalism. Her attitude was not what I expected from a State Farm representative. She said I didn't have a policy according to her records, and that was incorrect. I finally told her I was going to go to another company and this was no way to run a business. As I was leaving, she yelled at me sarcastically saying "Have a nice day." I'll never ever do business with State Farm Insurance again and using social media to spread the word about this company. Buyer beware! The agency was Todd Adamson 3210 Hubbell Ave.Des Moines, IA. 50317-3750 Phone number 515-266-8888

Terri Pope
from Carnegie, PA
In February, I met with my State Farm agent, Patrick, who works for the State Farm office in Bethel Park Pa. I asked Patrick to please change my payment date, and he wrote it down and said he would. When my payment for March was due I was expecting it to come out of my checking on my new date and instead it was still taken out of my checking account on my original date. I received notice from my bank that I was over drafted by $500, this was due to State Farm taking out my payment. When I called the State Farm Office, I explained what happened and I got an email from Patrick apologizing for this happening, and that he does remember me asking to change the date but he forgot. Then Patrick said he would be sending a gift card for the inconvenience and it has been over a month and I did not get the gift card. When I asked he said that the corporate office is slow in sending them.
I do not care about a gift card but because of the mistake made it has had a domino effect. Because the bank took their money from the mistake of my agent. I live paycheck to paycheck and that mistake has caused me great financial hardship. I am very unhappy with State Farm and I will be looking else where for car insurance. The same office caused my son, Connor Pope, an error on State Farms part. Connor paid his payment for the month of March, and it was directly taken out by State farm on March 26. Last week, my son got a letter saying his insurance has been cancelled because of nonpayment. I find that our agent is very incompetent.
I am asking that something be done to compensate for the mistake of State Farm. I am planning on letting others know of how this company does business.

d weiss
from Monterey, CA
I am totally disgusted with state farm ins. One of their insured hit my car over a month ago, yet I had to go trough 15 diferent people, who always gave me different answers. Not only did they not give me what my car was worth, but never paid me a dime for the damage done to my car by their insured...whom as per the police officer who filed a report, said that she should not be driving, due to her age and medical problems, and would refer the report to the chp for an evaluation. To treat a disabled veteran this way, well I only hope their CEO sleeps good at night. He must, probably make 20 million a year plus perks. All I have to do is read ALL THE COMPLAINTS against state farm ... huge complaints, I will tell all my friends never to use state farm and to look up the complaints.

I received a cancellation notice for my Homeowners insurance on April 13,2015 because I had 3 claims in 5 years. THAT IS WHY WE PAY INSURANCE! I have been with State Farm 30 years and this is how you treat your loyal customers? State Farm is going to lose a A LOT of customers!

jan stevens
from Arlington, TX
They had an underwriter go through my insurance after a no fault recall accident. And fix my accident and to their advantage cancelled me they put tire damage as four separate claims and hail damage as collision. I had a home a business two vehicles and a motorcycle w them plz look at my file or I will file a claim w board of insurance immediately!

Bob Ravoni
from Somerdale, NJ
I contacted my agent Rodney Stevenson in or around Dec that I was going to purchase a used car and keep it at my sons house because of space issues at my town house. Having 2 street rod an Acura & new Ford. This was told to my agent before I purchased the Chevy Traverse. They quoted me $117.25 for the insurance. I also told them I was sure my son & daughter in Law would be using the car. I purchased the Chevy and when my statement came in I was Billed $194.19. I have been in constant contact with this office and Mr Stevenson refuses to return my call and his office is no help. Any help you can be would be grateful!

Ana Rueda-Garcia
from Brentwood, TN
I have been a customer of State Farm all my life since I arrived to the United States 39 yrs. ago. I lived in Bloomington, Illinois as I understand the house of the company and at that time I went with the business close to home. I have stayed with it while I moved around the country. When I moved to Nashville, Dr. Rena Elzy introduced me to you as recommended to continue with State Farm and your office in GreenHills. The reason to write you this email is to ask what would it take for State Farm to replace the roof of my house. I have requested evaluations after rough weather and that I noticed leaks in some places as well as missing pieces at the end of the roof.
These companies indicate that there is a need to change the roof but when I requested the person from State Farm to come they have told me I have to pay to repair some problems and that the roof is in good condition and it will be for more years. I have been living in this house for 15 years and on the prior one for three. I know the roof companies are in business to make money, but how is it that there is so much discrepancy in their evaluations? I have talked to a lot of my friends and neighbors whose roof has been changed due to the same issues I am having, but of course, they have other insurance companies and I guess they are not hispanic. I have insurance for the house, and two cars with State Farm and we are very safe drivers. I have only requested payment for a problem with possums in the crawl space, other than that nothing has been claim on this house.

Kenneth Berry
from Las Vegas, NV
At 9:01am March 19, 2015 I called State Farm Las Vegas Agent and notified them I was requesting immediate cancellation of my policy and cessation of automatic payment plan. The agent confirmed my request and asked that I have new insurance provider verify coverage. Which I did. On March 22, 2015 when I had not heard I called again and ask status of stopping automatic payment withdraw from my Bank. Person I talked to said info from new provider had been received but no action had been taken at that point. I consider this poor business practice. On April 1, 2015 in checking my online bank account found State Farm had process a payment withdraw even though my policy was cancelled.

Donte Massey
from Washington, DC
I just started my insurance policy with state farm, now last night I almost lost my life I was diving home when a man just started shooting at m car randomly so I am not hurt but my car is and I am covered fully by state farm at least that is what I thought I was paying 256.00 a month for so I contacted state farm, and state farm is telling me that they cant find my policy information and that I am not covered at he moment but they have my money the rep. she was so untrained and disrespectful, unprofessional when I was asking him to explain to me how Its OK for them to take my 256.00 and now when I am in a dieing emergency I cant get help he got frustrated and hung up on me very unprofessional and iv been thru so much I really don't appreciate how he suppose to be there to answer all my question and help me as best he can and that didn't happen very rude and hes not he only one there was one other lady before him just as unprofessional as he was I would appreciate it very much if someone can give me call and take care of my issues please!

Filed a claim for foundation problems. First, problem some how it was reported i had roots growing in my plumbing system, which I never reported. Secondly, I was transferred to several different claim adjusters. Finally, ended up with Felipe Farias. He was rude to me and used racial slurs towards. I knew then I was in trouble. Then they hire quarter moon to do an inspection on my plumbing. They found evidence of leakage but no roots in the lines. So , they hired Oscar from Lara engineering firm to do a study. Now, I have no copy of any of these reports or studies.
Based on what Rene in the team office is telling me because Felipe or his supervisor will not talk to me. Informed the engineer felt it was no due to the leakage but something to do with foundation movement. How much leakage can cause a foundation to become bad? i don't think the engineer reason are not valid. He is hired paid gun by the company. He is not going to right a report in my favor, because i didn't pay his bill and haven't paid his bill. Felipe is prejudice and in good standing with the engineer conflict of issue.

Carol Gatlin
from Kansas City, MO
The whole experience started off on the wrong foot. Once liability was established, the claims reps became very rude and disrespectful to me. I am the victim, their client ran into my car. They started off lying to the repair shop-adjuster did not leave a copy of their estimated damages. Once repairs were made, check for their estimate was sent to body shop ($322.15) less than body shop estimate. Since then, communication barriers were in place....shop waiting on payment-State Farm requesting itemized bill----shop won't release car until payment received----State Farm won't release supplemental payment until request is received.
This back and forth went on for several weeks until I was tired of the stress, and told the body shop I would pay them---my car was released on Mon. Feb. 9, 2015 from Owner because I told him I would pay money---On Monday, Feb 9, 2015, Hertz charged me $137.92 for weekend---State Farm denied payment because they said my car was ready and I choose not to pick it up- Repair person-Cedric told them I could pick up Friday---Owner-Maurice refused. State Farm chose to use Cedric's word over Owner-Maurice----as of today, M & M has not received final payment despite the Owner submitting supplemental on Friday 2/6/15. Throughout this ordeal, I have been disrespected, talked over, lied to, and treated with the up-most insensitivity!
This whole process has caused a lot of stress, missed opportunity of resources, and mental anguish! I was the victim. I am sure, if I had hired an Attorney, this claim would have been treated much differently, and certainly with respect. I feel that because I am non-white and the body shop owner is also non-white, State Farm Claims Reps reflected racial bias when dealing with this claim, making unfair decisions, disrespectful tones, and refusal to pay, all because of their racially motivated actions. To get this complaint resolved, I would like to be reimbursed for the amount of $137.92; M & M Body shop to be paid their remaining balance due of $322.15; and A check to me in the amount of $2,000.00 for mental anguish, pain and suffering due to the inadequate treatment, loss of campaign resources, and emotional stress obtained from claim number: 25-585V-096.

James Peponis
from Farmington, MI
I bought a new car and the dealer called state farm for coverage. They said that the car cannot be released from dealer in Michigan without insurance. So the dealer released car to me after the contact with state farm therefore car had to have insurance. Guess what 30 days later I had accident and called state farm was issued a claim number. I sent the car to be repaired and state farm refused. They began stating no insurance was present on the vehicle. That's not possible in a new car in Michigan by law. When it's bought it cannot be released to new owner without insurance!

North Carolina has an aggressive Rate Bureau, which keeps competition and rates happy. State Farm has, over the last few years, steadily increased homeowners' premiums. As of this year, having never filed a claim, I now am going to cross the legal premium limit amount by $1. To do that, they force policyholders to sign a "Consent to Rate" form. Once signed, they can then charge up to 250% of the original limit, for all time.

Deborah Miller
from Shallotte, NC
On 12-13-14 my vehicle was hit and totaled by a State Farm insured. I called them on 12-15-14 and was told they needed my vehicle taken to shop which we did. The shop then assessed the damage and said it was a complete loss. I called State Farm again and was given a settlement figure which I accepted. The next day State Farm sent IAA out of Kentucky to pick up my vehicle. This was approximately 2 weeks after accident. Not sure b/c I wasn't notified. I went to get my tags and it was gone. I have called and talked to everyone except the claims rep who never answers her calls or returns them. I have been told that the PO Box was not a valid address and it was returned (my power bill goes there with no problem) So I gave them my second home address and they said it was being sent out that day, it never came. Then I was told on 1-20-15 that it was overnighted on the 16th. Long night b/c it still didn't come and when I called on 1-21-15 that it was sent out today, when I got mad I was told let me call you back after I make sure, then when I got the call it is being sent out today. So who knows? The point of this is that I have been without 4x4 since 12-13-14. They have my car but not the title.

Customer Service is subpar with this office, Lauren used to be hands on, that has changed. They leave nasty phone messages. So I finally sought out another Insurance Company, I am saving quite a bit of money now, all I can say is thanks to them for having me shop around, they did me a favor. I was left another nasty message after they received notice from my new Insurance company saying they had planned to drop me anyway. I plan on spreading the word about State Farm to everyone that will listen to me, and I can assure you I know a lot of people. It was fun while it lasted, bye bye.

I would like to state that State Farm has changed the way they have always done business and want to report a change in the way they handle a customer. For one I have home and auto with them and have for the last 25 years. Recently we have had major increases and lack of customer service. While in the past we dealt with our local agent on all issues we now find ourselves talking to a phone and the agent does nothing but call us if payment is due. We no longer talk to our agent and it appears the body shop who always has taken care of us is no longer on that we do business with list. It is someone else that is brand new to our neighborhood. While in the past it was easy to get something done today it seems to take an extra five days or so and with less customer service.
We had to spend extra time for a claims specialist that estimated (guesstemated) the repairs and still got that wrong by the tune of our deductible. $500. We just find that the day has gone past for what we are paying for. We pay more for less and get way less than what we deserve. I find that this method they use is corrupt and out of the customers hands. They write us a check and that makes everything okay and legit. Well I am sorry to say that my complaint is that I as the paying customer did not get the best deal or had the opportunity to save any money. The check was written to us, not the body shop where the estimate was given , to us. We did not have any say if we agreed to the amount. It just so happens that the final bill comes to the exact amount of $500 to us. Our deductible.
I am calling fraud here and that I did not get the chance to reduce the bill and save even more money. State Farm is practicing in a way that suits them and the way they want to call the shots. It is almost like medical insurance where insurance really is not saving anything but getting the deal they want to pay for. What about me? Don't I have a say or do I just have to accept what they say is the truth and move on? I ask you, when does the consumer have anything to say the way the company they hired to do what the customer who hired them wants, not the other way. But I feel I have been mis-lead, not informed and totally abused and treated as mindless consumer who doesn't need or have a choice.

Our old agent, Kirk Geiger, left the business. He wrote to us and told us our new agent's name and number over 4 months ago. We never got a letter from the new agent welcoming us or anything. Not a post card. Not a phone call. Not a hi-ho silver announcing his acquiring our policy. Now we get a standard form invoice in the mail from this guy. And again, not a word about "Hi. My name is Chris Jones …." Not squat! If your agent's don't appreciate their clients then they should not be in the business. And as a result, if we ever think about switching our car, homeowners and umbrella policy we will probably not consider State Farm. We want somebody who appreciates what they are handed gratis free with no effort on their part to originate the policy!

Me too this happened to me!! My x husbands attorney did this to see how much I am worth and we are in litigation! Now I feel like my x husband is going to try to hire a hit man based on the court action he is facing. Funny because my law firm who is representing me showed me this!!! Now if State Farm didn't do this then "WHO" does my x husbands attorney know who washed hands with State Farm!!! Something is up here. This needs to stop!!!

I would like to let others know about my experience with Jared Swank's State Farm Insurance in Olmsted Falls. Shortly after I purchased my home in Berea (2006), a neighbor named Gary ran from across the street over to my house. Gary is an employee of Jared Swank's office. During a conversation, Gary said to me 'When you first moved in, I scanned your name to see who you had your insurance with. I noticed you were already with State Farm'.
At the time, I did not do anything about it, however, I was FURIOUS. Several months ago, I was reviewing my credit report. I noticed that State Farm Insurance reviewed my credit report through Lexis/Nexis. I was concerned AGAIN so I contacted Jared Swank's office. Jared, himself, advised me that 'State Farm will NEVER view your credit report'. He assured me of nothing.
Needless to say, I have filed civil rights complaints through Lexis/Nexis, State Farm Insurance and the Office of the Attorney General. It became obvious to me that Jared was WRONG, as Lexis/Nexis called me to tell me that Jared told (the employee of Lexis/Nexis) that I gave State Farm the authority to look my information up as a consumer of State Farm Insurance.

I'm glad to see a newspaper that wants to know how the insurance companies have treated it's customers through the storm. I'm giving you very general information right now, but I can be more specific if you call me. My experience was not too great. I have business insurance with State Farm to cover equipment, liability, accidents, and loss of business due to acts of nature, fire, etc. I called and was told a claims adjuster would call. Never happened. I call my agent no return call. Finally I saw and agent taking photos of what use to be a building that I rented as a clinic. I was directed to a State Farm victims claim tent (in Gardendale) a week after the storm.
They quickly entered my damages, gave me a claim number and a check for $2000 as quick and partial reimbursement. But after that it was a few weeks before the adjuster called and quickly started finding reasons they would not cover. Everyday he would call saying "I'm not sure if it is covered, I will check and get back". I finally got my agent to return a call and talk with him. I was only claiming about $5k worth of medical equipment out of about $20k that could have been reported, but I got it repaired or had replacements for and did not pass on to insurance.
Additionally, I was closed 5 weeks and had coverage for loss of business. They stated some stipulation in the policy about location and how long my equipment could be at the clinic before coverage was no longer available (90days). I loss about $10k in business for that month and my insurance policy is suppose to cover up to 12 months, yet they paid nothing and sent me a survey asking if I'm satisfied. If you need more info on this or plan to write a story on it. Let me know I will be happy to show how they did a customer that pays on-time every month. I'm pending loosing my business right now as result of "NO COVERAGE".

I was in a car accident I was not at fault. The other driver claimed fault and the police report faulted her. We both have State Farm insurance. I went to the ER that day with chest and neck pain. Followed up with my family doctor because the neck pain didn't go away after a few days.You could actually see the material lines from the seatbelt in my bruise. I did take pictures. This car wreck has ruined everything. My car was a total loss and State Farm was very fair on their offer concerning that. Well, State Farm called me yesterday and offered me $1000 for my bodily injury/pain and suffering. Are they serious? That is ridiculous.
I had state farm for almost 40 years. No complaint. Then 3 years ago they almost doubled my homeowners… Dwight tried to tell me that these were previous charges that they held off because I was grandfathered but I know the reason is that I was grandfathered for hurricane insurance and state farm no longer wanted to pay for this therefore they were willing to get rid of a excellent customer that had only 3 small claims in 40 years. So when you advertise that you are so onderful and caring I want t go through the roof. I willnever recommend you and any time that I can I will tell people about how you trear your good customers!!!

judy vedros
from Hollister, CA
steven torris, the claims person let us and our local agent believe that my husbands settlement would be $100,000.00 after all medical was paid. Well all the medical was not paid. He had difficulty explaining things. My agent called him and ask questions and he had difficulty answering them. my agent also was lead to believe that the settlement was the above amount. steve torris also explained that lost wages, pain and suffering and other expenses had to be paid to my husband. I sent all paper work to him through our agent. The balance on the ambulance is $367.37 so why is he paying $1914.61. what amount did he pay Stanford hospital what amount. according to my paper work, the total hospital bill was approx. 203,000.00 the discount amount was approx. 123,845.96 and our private insurance paid $77,517.02. So the other drivers insurance liability was $300,000.00 minus $77,517.02 minus $1914.61. As it appears to me Stanford excepted the insurance payment in full $77517.02. Which leaves $220,568.37.please contact me at 2095352249

jim wayland
from Sevierville, TN
My father died last month and left two cd's with State Farm. He made both POD, one was entirely to me and the other split between myself and my sister. Today all of it was deposited into my account despite my sister due $50,000 despite the fact we had filled out all the necessary paperwork. She calls and is asked by an agent if I will write her a check and she points out that I would be hit with a gift tax if I did that. So the agent asks if I will write State Farm a check and then they would wire the money to her. I agreed. However I would like a written letter by State Farm admitting their error and a promise to wire that money to my sister. For obvious reasons I don't trust State Farm to get it right now so I want documentation of this whole fiasco. What if I didn't get along with my sister and just refused to return the money? I would not do this but I'm pointing out the headache this would be for the company.
My fathers name was Harvey Cawood Wayland. His accounts are 3046542189 and 3054686011.

My complaint is regarding an accident claim from one of your insurance customers. I have filled out all my paperwork that was asked of me as far as how many days i missed due to the accident and it was filled out by my Manager at work. My case worker in 7 months of the ongoing claim never returned any of my calls and i did leave her several messages with my cell # and work # and she would never return my calls. Finally I got far up the phone chain complaining about no returned calls, that she called and said she would look at my claim. Within 3-4 hours she practically called me and my manager liars that there's no way i missed more than 2 days of work due to the accident, and that was all she was going to pay me. I have been beyond upset regarding this. My return phone is 713-384-9677 or email angiev_dsu@hotmail.com
Claim # 53-3977-M05 and the agent who would not return my calls is Tineyi Dube D1 Auto Injury – Claims Specialist

Debra Lynnette Davis
from Daytona Beach, FL
I have been with state Farm for over forty years and have never been treated so rudely. I had to make numerous phone calls while at work . A state farm agent told me not to file a police report the first time I called and then the next day when I called they asked me if I did file a police report . I will never not file a police report again because the claim agent handling my case said I was at 70 % fault. I was parked in my work park lot with my car in park ,engine turned off when the accident happen. The reason they stated for the accident being my fault was 1. My door did not have any damage to the interior it was hit on the edge ( I am not a large person and never open my door all the way to get out of my car) 2. Second reason being was my feet were still in the car when he hit my car door and was told the road rules say if I am still in the car it is my fault ( If they had been out of the car he would have hit me) 3. The third reason is I should have anticipated the he was going to pull into the parking spot next to me. The parking spot was empty when I pulled in and was empty when I open my car door to get out of my car. Then they said I have to take my car to the claims adjuster to have the damage assessed . I am having to miss time at work to deal with this problem. State farm has never been so unhelpful before. I am very disappointed in your company. My claim # is 597470D46. I hope someone will look into this complaint and do the right thing. The person who hit my car was running late for work and driving faster then he should have been in the parking lot. I sent pictures to the claim agent of the damage to my car.
Thank-you
Debra Lynnette Davis

My State Farm agent has been screaming and yelling at me because I didn't want to keep the renters insurance which it was homeowners insurance and I already have it I didn't want it so she's been upping me to high mileage on my auto insurance and accuse me of not putting the beacon drive safe & Save I lost my phone because I thought my phone was hacked because the beacon was working the whole time now she's up my bill again and told me to throw the beacon away I don't know what to do my bill is changing every month this is harassment I've called the states Commissioner of Insurance they're sending me forms but it's not enough she's doing this on purpose and I can prove it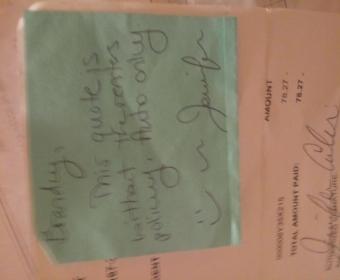 Winifred Clark
from Columbia, SC
My complaint is with the short term disability.
I have file a claim since 10/2018 and have not receive one payment from state farms.
I'm constantly getting the i dont care attitude .
I have spokes to my claim representative several time her supervisor.
I am in desperate need of payment, cant pay electric bill. Insurance premiums,groceries etc.
My doctor that treating my for the advance cancer I have. Has sent in required paper work.
I'm being told they need paper work from my family doctor and obn.
I dont know what else to do . I have had My insurance agent reach out to this department in still nothing.
My car insurance is excellent, but the customer care for short term disability sucks..
You take short term disability out so if you needed it's there. I am sad to say with great disappointment state farms has failed Me.
Desperately needing help.. Winifred Clark

Kenneth Hollis
from Lithonia, GA
My complaint is simple. My Daughter was involved in a fender bender where a Gentleman hit her, as she was driving to work. He admitted his fault to my daughter as well as to the officer. As it was confirmed after the investigation. The Gentleman received the ticket my daughter did not. My Daughter called the claims department and was told she had to pay 20%. 80/20 was the conversation. I never heard of such and it's not in my policy. Just to be clear I have been a policyholder since April 1980 for My home with one claim in as many years. My Daughter just purchased a home and I had it insured with State Farm. 2 Homes and 4 cars and I'm treated with such disdain I can't believe it. Now if my daughter was wrong, you would not be hearing from me. I'm sure you understand my concern. As a Gentleman that makes decisions that effects my employee's and customers every day I am hoping you do the right thing.
Sincerely,
Kenneth Hollis

Bettie Green
from Dearborn, MI
Insurance went up for no reason

Geoffrey & Denyse Chew
from San Rafael, CA
We have enlisted our daughter to assist us in managing multiple properties for us for which StateFarm is the Insurance provider.
The Agent Kelly Wright handles one of our Properties in the Bay Area which has had a few claims opened in the last 2 years due to water damage.
The first time this happened there were issues found by the Claim Adjustor with how the Policy was originally set up by Kelly. Errors in the name of the Policy Holders for example. Additionally the type of coverage was never properly set up to reflect it as a rental until.
My daughter was set up with POA to handle all matters related to managing our properties with a legal document which was notarized.
She sent this in to Kelly as a means to make the appropriate updates to our account. She never heard back from Kelly after multiple attempts at leaving messages and even emails. The last message she received from Kelly said 'I will review these documents and get back to you'. She never heard back.
Now we have a second claim on the same unit and all the same issues have still not been resolved (issues that are fairly simple and straightforward) all because the Agent was negligent and provided poor customer service.

Victor Harris
from Crawfordsville, IN
My agent is Sandy Bryant Terre Haute. On 1/8/2019 I called the office to authorize a confirmation of Homeowners policy to be sent to a loan agent,
the office hours are 9:00 am to 5:00 PM I called at 9:05 no answer I called at 10:00am and left a message in regards to my call at 11:00 my message was returned and Alex told me that he remembered talking to my agent and all I had to do was authorize the fax, which I did, then at 2:00 pm I received a text from the loan officer and he said he had not received the fax, so I called Sandy's office again and Alex said he was just getting ready to send the fax, I waited a half hour and called Sandy's off again to verify that the fax had been sent and Alex said the line was busy, the time was now after 3:00 it is now 5:08 and still no fax.

Lindsy G
from Broken Bow, OK
I am not a state-farm customer but was in a minor accident with one on Oct 14 2018. I took almost 2 months to get my car into a body shop for many reasons. In Oklahoma, if you are in a property damage only accident on private property (a business parking lot in my case) there cannot be a ticket issued as long as no one was injured or impaired. Local PD took a report but did not asses fault. I had to give their customer up to 3 wks to report the accident and accept fault.(luckily she did after 2 weeks and a couple of calls from me) If their client does not call or accept fault, they will try to access fault based on the police report. The body shop has to submit an estimate through there portal, he did so and had email proof that it had been uploaded but state-farm had deleted my claim from there portal and claimed they never received anything. Once that was straightened out it took another week or so for them to come to an agreement on the repair amount. My car has now been in the shop for almost a month while I have been in a rental. It had to be towed to a dealership 100 miles away for some of the repairs, which happen to be to a part with extended warranty. Since that part was still under warranty they claim that State-farm is no longer obligated to provide a rental because the part is prone to wear and breakage (even though the wreck with their client is what caused it to break) and not part of the accident.. nor would they be paying for a tow back to me or the original body shop. So, as of tomorrow, I will have no rental car and my car is 100 miles away from me. After a few calls back and forth they did agree to arrange a second tow by the end of the week but will not extend my rental. They also stiffed the body shop for $50, paying me $1711.88 for the repairs when he claims the estimate was for $1760.00. My body shop has now dropped ALL statefarm claims and will no longer work with them in the future. He says for the last year or so this type of handling of claims has become common place for State-farm and is more trouble than it is worth.

Darren Carthon
from Memphis, TN
I am a Pastor of a church in Memphis Tennessee, our sectary contact agent Mike Fay for building insurance, we were given a quote for eighty dollars a month in which we made two payments, afterward we told the underwriter change the quote to two hundred and fifty seven dollars and that the reason is to replace the building would cost 300,000 the but the building is appraise at 80,000. We were lure into accepting this insurance and than the price went up , 1. The agent ask for a third eighty dollar payments and without consent draft 418. dollars without the church permission. 2.We reported to customer care department who just gave the complaint back to the agent. 3.We called the agent back spoke to Trey and he stated the complaint ends with them and they wouldn't return the church money. Our church name is Temple of Praise Church on 1392 South Wellington Street Memphis , Tennessee. 901-690-3278 So we paid 560 dollars for insurance we never attain.

DAVID EMORY
from Bossier City, LA
claim #18-6534-f95 house fire 11/11/18-i have not received an estimate on remodeling repairs,i have received 9,000.00 for living expenses which has been used up for quiet a while ,I have moved from motel t o a rent house and not received money for this,i have not received any money for remodeling my house as it is unliveable I finally after 2 months have started the clean out process on my money and I think this is not the way it should be done,also personal contents settlement is taking to long I believe,i have talked to other people with similar experiences and they all say that this is very bad service on state farm end ,and cannot understand the stalling I am receiving from state farm as big of a company as you are you should be able to give better service than this.my agent on structural damage is Nicholas babineaux and on personal contents the agent is kathy hagman.i could use some help on getting my claim settled.thanks DAVID EMORY 1316 PATRICIA DRIVE,BOSSIER CITY,LA. 71112 CLAIM #18-6534-F95

Kelley Grace
from New Iberia, LA
I am a victim of August 2016 flood in Denham Springs, LA.
I have been a customer for over 20 years.
I lost everything in flood, had every type of coverage you could think of.
I slept under carport, lived in 8x48 FEMA trailer for almost a year and 2-1/2 years later, I offered to settle for $15,000 plus $1200 attorney fees even though I lost over $100,000 in contents and I am out of pocket $40,000 to repair house.
I wanted to settle and State Farm hired an attorney at an exhorbitant amount rather than paying me.
They are suing to have case dismissed and I cannot find an attorney.
God be with you if you become a client.
They are evil personified!

Bettie kolden
from Dallas, TX
My rates have doubled in the last year's no tickets no accident .my grandson moved long time ago and his car is still listed in my policy his agent is Brian Youmans 651 455 4385.I asked Dustin why My policy went up .He says you could lower your if you retire I've been retired Since 2005 so he never checked out when he was given me when my agent retired O would like to get a new guote for this r please email me a
answer

Sharice Milton
from Tampa (Carver City/Lincoln Gardens), FL
I changed my insurance FROM State Farm (policy #1241-9882-27) in March of this year by selecting another company and informing my mortgage company by which my escrow funds were released. I have since sold my home and at the time of closing learned that my mortgage company paid both my new insurance policy and my old insurance policy. The State farm policy was paid in error from my escrow account (EFT#4083832) which left me a negative balance at the time of closing. Upon research, I was able to decipher I was covered by two insurances at one time and State Farm was to be notified by my new insurance company and mortgage company (who mistakenly sent funds to State Farm for policy renewal; CitiMortgage has put this in writing and documentation was submitted to State Farm). The local office stated due to the fact that I did not personally notify State Farm they are unable to issue me a full refund, regardless of the fact that the error was admittedly on the mortgage company. I have tried to communicate with the agent who owns the location by which I originally secured the policy and her only explanation is that the underwriters are requiring "proof" from her location of communication from me. I have asked for contact information to make a formal report and to speak with those who are making the decision, only to be informed that the local office did not have such information and could only call the underwriter and ask them who they would recommend I contact. In all actuality, the policy from the previous year was cancelled a month prior to its completion and I was unknowingly being covered by two insurances at the same time which is not lawful but only plausible due to the error on behalf of my mortgage company.
The purpose of this correspondence is to recoup funds paid to State Farm in error and funds for the one month coverages lapsed. I hope to speak to someone in the very near future.

Robert Wyke
from Kansas City, MO
I was in an auto crash 3 weeks ago and was rear ended by one of your customers. An adjuster looked at my truck and issued me a check for repair. I took my truck, an Ford F-150 to Woody Anderson Ford in Huntsville, AL for repair. There were other repairs found by Woody Anderson after they began the work. Apperently they found a third needed repair and completed the third repair before contacting State Farm.
My truck has been completed and ready for pick up for 2 days. I was told by a State Farm agent that the adjuster was scheduled to be there either late yesterday afternoon, 12-13-18, or early the next morning. All they need is a check and I can pick up my truck. I was told today that it would be early next week before the adjuster could be at Woody Anderson Ford. That means my truck is repaired but I can't pick it up for a week because the adjuster can't take 30 minutes to ride over there and look at it.
I could have requested a rental car but I didn't. I have your company at least $1000 in rental fees. I would think that the adjuster could take half an hour out of their day to issue a simple check.
I am not happy and if I'm not in my truck today this is not going to be resolved here.

Craig S Jones
from Metropolis (Suite B), IL
Mistakes continue to be made by your agency. It took 6 months (this should not have taken this long and this much of my time to finally fix) to address an issue with my umbrella policy followed by several subsequent mistakes including: 1) provided 2 bills for one vehicle within one month, with 2 different amounts; 2) sending me information regarding a car my daughter owns when the information should have been sent to her; 3) as a result of changing vehicles (removing one and adding one), charged me incorrectly and had to wait for 3 re-imbursements...continue to make mistakes which takes my time to address...I am ready for a change in service - something where I have confidence and you are customer oriented and have limited mistakes between my local agent and the "corporate" office.

Jim Gabriele
from Saint Clair Shores, MI
Stay away from @Statefarm! my family has been out of our home for nine months. We are on our forth adjustor and no return calls from their management. Speculation of bankruptcy for @statefarm is NOT a rumor.

Romeo Ayala
from San Antonio, TX
call me @ 734-260-6583
Claim # 22-1396-B30 Texas filed

GERARD E RATLIFF
from Durham (Research Triangle Park), NC
TERRIBLE CUSTOMER SERVICE!! I WOULD LIKE FOR SOMEONE TO CALL ME PLEASE IN REFERENCE TO MY RECENT EXPERIENCE WITH STATE FARM INSURANCE AFTER AN AUTO MOBILE ACCIDENT. I HAVE ITEMS MISSING BUT NO ONE WANT TO TAKE THE BLAME. 910- 995-1064
THANK YOU

Armando Estupinan
from Austin, TX
I was involved in a car accident almost a month ago and the worst thing that could have happened is to find ourselves in the hands of a claim with State Farm Insurance. After 3 weeks of waiting patiently, losing income and living a true nightmare for my whole family in the holiday season, to make matters worst, I get a low ball offer on my car which was a total loss caused by State Farm's Insured.
Perhaps because I am a foreigner I am being stepped on, but this in unacceptable. And, giving State Farm the benefit of the doubt I wrote directly to Mr. Tipsord, the CEO directly and I have not heard back in 7 days. This is certainly NOT a sample of "Here to help life go right".
Extremely disappointed, frustrated, abused and bullied!
Armando Estupinan

Yanfeng Yue
from Longview, TX
Dear Sir/Madam,
Good afternoon.
I would check with you for the complaint I filed on Oct. 31 2018. Statefarm Claim # 535471H75
1) My car (blue RAF4) was hit by one white RAF4 on August 22, 2018 in Houston (2800 W Loops). The white car hit my car on the passenger side with it's driver side, when it try into my lane (the ramp to highway). This white car crossed the solid white line (see police report) at that time. The driver of the white RAF4 is an insurance holder from Statefarm.
2) I send the pictures (took on the spot) to Statefarm on August 26, 2018, but they asked me to supply the police report. So using 3 weeks, I finally got the police report and send it to Statefarm on Oct. 25 2018. The police report supports me and verifies my car was hit by the white RAF4 (on page 2 of the police report). Additionally, the report matches well with the pictures I took on spot (see attached documents of the pictures and the police report). However, the lady from Statefarm (on Oct. 31) said they will not make a decision based on the police report. I was shocked and really frustrated about "How Statefarm to make a decision"; in fact they just make a decision based on how to escape their responsibility.
3) I contacted with Statefarm about this issue more than 10 times and I was frustrated by this issue since it looks like no justice here. After I send the police report to Statefarm, it still let me take 100% responsibility and told me they not use police report to make a decision. Around two weeks ago (3 months after the collision), finally one a lady from Statefarm (Atlanta office, phone # 7704-186-555), told me they changed the decision and I need take partial responsibility for this accident because their client's comments stated that I hold a paper before this accident happened. I totally can't accept this decision because of the following reasons:
i) First, I hold nothing at the time; even had no any paper close to me (In fact, it's difficult to see into a moving car through two screens when two drivers in different cars; it's just an excuse for escaping responsibility). In fact, this comment is an powerful evidence that the client from Statefarm did not keeping alert, i.e., this guy entered my lane and hit my car because just looking inside of other person's car not own road conditions;
ii) Second, why Statefarm just took a word from its own client's comment (Page 4 on the police report)? Why Statefarm totally ignored the Police Conclusion (Page 2 on the police report) and my comment (Page 3 on the police report)???
iii) Third, why Statefarm not blame their own client not keeping alert (the guy drove into my lane)? I was all the time in my own lane before and after accident (To verify this, please check the scheme from Police Report, last page on the report, and the pictures took just after the accident). I have to refuse to accept the current decision made by Statefarm.
I need your help consider this case and make a decision based on the truth. FYI, please see attached police report and Pictures. Thank you.
Sincerely,
Yanfeng Yue

roger s witzgall
from Timmonsville, SC
have had 35 communications with adj,agent and claims dept..have dates and notes re. call contacts..latest 11/26/19 359 pm from cathy lundy no message just 3..i immediately retn call seconds after hang up cathy out of office until 11/28/18..how is that relavent to my querry incomplete adj survey and covered losses..need mgr to explain as claims reps 3 sent me on merry go round via their sup said call willminton.call wilson call adj texas # some acerbating of my vexing dealings with your co.(.am 75 alone, 4strokes 17 diff meds,several 3x a day,constant pain),and as ex police NYPD supv have had many injuries and dealt with thousands of nebulous persons of varied motivation..as such know when i am being put off and patronized ..what is to be done to facilitate my legal claim in a timely manner.several months of communications is not timely nor is it professional...request answer in letter form and email..icant write well as i have slit finger that does not heal in wrting hand..but need visual answeres to avoid miscommunication..also would a corp vp address my complaints..ROGER S WITZGALL, claim #11100811514..re. hurricane florence caused damages and losers..

Mekisha page
from Nashville, TN
I was struck from behind by a vehicle on 10/28/2018, in which I was clearly not at fault. The opposing driver and her insurance company
(Geico) took the lead in this accident, as I was not at fault. My car was totaled and It is now 11/28/2018 and I do not have another vehicle yet. State Farm has done nothing but drag their heals. I have gone to so many different departments in claims...I guess I have gone from the total loss team to the special whatever department. "State Farm, cut the check and send it already!" I work a job I actually have to show up to daily, and guess what???? I need a car to get there! You delay and drag things out so unnecessarily that I had to turn my rental back in, because I apparently reached the $1,000 dollar limit???? Funny because that bill said $500.24 not $1,000.00, and I had to pay 20% of that!!!! After this incident has finally been resolved and I've been restored to where I was prior to the accident, I plan on canceling! RIDICULOUS!!!!!!!!!!!!!!!! AND on top of all this the pay off fro my totaled car that I have yet to receive, you deducted $1,000 dollars from which is my deductible that you told me you were going to sue the other insurance company for since it wasn't my fault. That's total garbage, your billion dollar industry could go ahead and just pay it out to me, but no you all are money hungry, gold digging, selfish, self centered, jerks! I STILL DO NOT HAVE A CAR!!!!!!!!!!

Jodi Baker
from Harrisburg, PA
Your claims department did an awful job with my claim. I am requesting to have this claim reevaluated. Claim # 385037Z17. They have caused a great delay in the claim which may have caused further damage to my camper along with not addressing the initial cause of the claim. I have many years of experience in the insurance field. I know how to care for my property during and after a claim. I have worked for Liberty Mutual for 10 years along other companies including: Allstate, Cincinatti, and Nationwide through owner Dan Pontius. I have my property/casualty license and very aware of all the precautions before and after a claim. State Farm has showed me how incompetent they are. My family and extended family has been insured with your company for well over 30+ years.

Frank Mastrogiacomo
from Endicott, NY
In July, of this year, a State Farm client backed into my parked vehicle. State Farm accepted liability. My vehicle was not drivable and it took over a week to fix. I had to go though my insurance because the State Farm client did not report the accident , to State Farm, for approximately 5 days. I had to rent a car while my 2008, 4wheel drive, truck was being fixed. My insurance only paid $20 a day. The rental car company offered a compact car. I requested an upgrade to a larger car. I have a bad back and needed the comfort of a larger vehicle. I had to pay, approximately , $204 out of pocket. I was told State Farm would pay for the upgrade. I did receive my $500 deductible for my out of pocket expense for the body work. In October I called the customer service number because I had not received the rental car payment. They said that they did not have the paper work regarding the upgrade. I contacted my agent who didn't think that was correct because the claim was made and must have included the rental car paperwork. She had a NYCM agent check the e-hub and there was not indication that State Farm had processed the rental car claim. The agent sent an email requesting the matter be settled and the claim paid. . I was told to wait a week and contact the help center. During all this time, no one from State Farm contacted me. I called the help center and they again told me they did not have the paperwork. They gave me a fax number so that I could sent the paper work to them. My agent faxed the paperwork on October 25. I again called just a couple of days ago. I was again told the same thing about not having the paperwork . I spoke with a supervisor and told her that the paper work was sent in October. I was again told that my rental car claim could not be processed until they received documentation about the upgrade. I again contacted my agent who told me this was the worst case, regarding rental car reimbursement, that she had ever had. She said she was going to try and find out what was going on and get back with me. That's where we are now. The claim number is 525162M06. I think you would agree that this matter should have easily been settled weeks ago and is now no closer to being settled that it was in July.

Keith Cummings
from El Paso, TX
I filled a claim with State Farm and I never been treated like this over the phone. My case was declined and I just wanted a simple explanation,but the representative was disrespectfully and hung up on me. This is not a way to treat customer. This call was on Saturday 10th November 18 at around 15:30. Since the call is recorded I want you to investigate this unexeptaple behavior.

Elva Flores
from Corpus Christi, TX
I am very disappointed with the Agent Ashley Haberland. Customer relations.
Drew E. Becquet office, Corpus Christi Texas. I had requested I come in and pay my auto policy
each month since the very onset of setting up the auto policy. Well, not once but twice it's been submitted for draft from my financial institution I specifically told Ms. Ashley that I expect to pay the 15th of every month and she responded no problem. I had requested she provide me with a better quote, that the amount needed to be to my request and closet possible dollar amount as I could afford. I have absolutely no problem in paying my auto policy each month, but do it correctly and to the customers satisfaction, don't call me after you have submitted a payment once again Is it a problem tis it difficult to understand my request. I have never given permission for an auto draft. I would like a call from Corporate or representative to resolve this issue. I am so frustrated with this issue and the office here. Please understand I live on a fixed income and make payments accordingly and on time. She is calling me on phone number from years ago and not the one I gave her when I signed up. She calls me when a payment tries to go through
Thank You,
Elva Flores phone 361-336-9611
Ms.

Ellen and Larry Jones
from Clarksburg, WV
I pay my bill electronically every month.In August I paid it and got verification from my bank account that it was paid to State Farm and deducted from my account.This month I received notification that I would be cancealed because I hadn't paid my August payment.Even though I took verification to my agent from the bank he says they cant find it and its my responsibility to pay it again.
Our agent is Mike Kroll and he is thee most unprofessional person I have ever dealt with.I have proof that it was paid and the bank has proof it was paid it is up to State Farm to find out where it went. I am so frustrated with State Farm at this point .I am contacting Corporate as my next sstep.

At first, the claims process was fine. Then, mechanical damage was discovered while the vehicle was at the body shop. The mechanic is convinced that it was caused from the impact of the accident. The claims specialists at State Farm have been downright hostile and rude. One even said he didn't believe me or the mechanic. He was an insensate jerk. They don't belong in customer service. These are the biggest group of twits I've ever dealt with and I work in law enforcement.

Yinfei Ma
from Milwaukee, WI
State Farm tried to deduct customer totaled car insurance payment around $700 using bogus reasons, And refused to listen to customer and insisted not going to give the customer the right quoted payment even after customer made numerous calls explained long time over the phone. Customer already signed the paper gave up the rights to the salvaged car long time ago, but State Farm still wanted customer to be responsible for whatever happened to the car after they took over the car. This is really not right for a big company to bully customer in this way.
Yinfei Ma

Reamer Shedrick & Lucuy A. Nedab-Shedrick, Claim #093300M09
from Washington, DC
On March 2, 2018, there was a horrific wind storm that struck the District of Columbia and surrounding area. As a result, out roof was terribly damaged. We contacted Stare Farm Fire Claims a few days later to start our filing process of our lose. We have had 50+ days if rain since that time, and constant water damage continued to occur. We sent one contract which was denied, and since sent another contract for $16,203.96 which was denied. Service Masters came to tear out three walls in one bedroom. Finally, on 7/30/18, we received (3) checks totaling $6,988.94 issued to us and Home Point Financial. We had to send the checks to Home Point, and wait several more days for them to issue one check to us. Out of the check for the above mentioned amount, we had to send Service Masters $1,662.75, leaving us with $5,325.19 to fix roof, and interior damage to our home. To date nothing has been done as there is not enough money to do said repairs. Our deductible $2,671.00 which we have to also pay. The State Farm adjuster that we have been dealing with is Martin E. Morel-Rojas, phone #844-458-4300 ext. 4049437429. There is even more damage to the ceiling in upstairs hall way, as water has continued to leak in. We have paid thousands of dollars in Homeowners insurance over the past 30 years, and our coverage is $534,300 on the dwelling. We still don't know when our roof will be fixed.
I have suffered with upper respiratory condition for several years now, and the smell of the wet musky wood is all through the upstairs. In addition, I care for my 87 year old mothers on weekends, who suffers from Alzheimers. I have had to hire Elite Home Care Solutions, and private sitters to keep her for the past several weekends. This is an added expense for us to bear, as her. bedroom is not livable due to the water damage. We will be contacting the Insurance Commissioner, 7 On Your Side, and whom ever to help us resolve this ongoing problem of six months.

Bonita Mamp
from Albuquerque, NM
I have requested that the Robert Maldonado agency in Santa Fe transfer my policies to agent Bryan Doerner,which they have failed to do thus far. The first request was in August 2018. I have made the request several times since with no action taken by the Robert Maldonado agency. I've been very patient but this has gone on too long. My policies have still not been transferred. This exemplifies the reason that I want to transfer my policies. Previously I have requested copies of Proof of Insurance which is required at Eldorado Stables, where I own a barn. It took months to get the information, always with various excuses why. I want my policies to be transferred immediately to Bryan Doerner, Santa Fe, NM.

Velincia Fields
from Uniontown, PA
You all advised that they would no longer carry my husband and I as an insured, I was advised I could come back after three years or so. I stated that I would not, since you all removed me after 30 plus years having insurance with you. Why would I keep any part of my insurance with State Farm. You all didn't even give me a long time customer an opportunity to deal with the situation or find my husband a new carrier. You all left me. I cannot believe you all have still been billing me for renters insurance. I didn't know that it was two different policies. I now understand now it is two different policies but I would never want to stay with a company that throws their customers away when they have been loyal for years. So loyal that I even had a lifetime guarantee which was taken away as soon as my husband was to the policy. Please remove the renters insurance from my policy from 8-3-18. I still have my tv to show proof that I did break it. I could have filed a claim because I broke my television while moving to my new place in PA. Bob Confer advised that he would move it as of today or he will do nothing.
Also, the checking information you all have on file is no longer valid since I moved to PA. Please do not attempt to take monies from that account.

Olga DiMeglio
from Norwalk, CT
Your client hit me 8/18/2018 and kept going as i have a photo showing him vehicle fleeing the scene, i had to follow him in order to get the photo of his license plate. Your client had many opportunities to stop and finally did as he noticed we were behind him photographing his truck. We called an officer to get our statements at which time your client admitted to hitting us and driving improperly for which he was given a verbal warning. Now state farm is saying because their client that tried to flee the scene is trying to say the officer and my spouse and myself are fabricating the incident. I sent the photos, the police report and sketch to state farm and they said they still have to listen to their client despite his actions and the police report. Why this is being done when he tried to flee the scene and the officer stated it was his fault is not understandable. Lets realize if i had hit him, which I did not, like your client is trying to now conjure up, why would he flee if he thought it was my fault, he fled because he did want to take responsibility based on our statutes. Her violated CGS-14-236 for failure to drive in proper lane. I am hopeful we can remedy this as soon as possible as I am the victim here and this has been very stressful do to your client being a huge liability based on his actions.

Anthony Berry
from Torrance, CA
Hello my name is Anthony Berry my claim number is 75-5124-S75, on 7/27/18 I had an accident in my 1981 Chevy Corvette. So I promptly called my State Farm agent and was advised to file a claim, on 7/30/18 I took my car to Caliber Collision in Torrance, California as directed by the agency. Upon arriving at the shop an employee (David) looked my car over and told me they wouldn't be able to repair it because the shop doesn't work on fiberglass bodies. So I took my car to a reputable Corvette restoration shop (Fiberglass Bodies) in Hawthorne. On 8/2/18 a State Farm claims specialist (Carlos) visited the shop to give an estimate, however, he and the shop owner weren't able to reach an agreement on the hourly labor wage ($105.00). Also, on 8/2/18 I spoke to a state farm employee name Kacy and she sent me a (Selective Service) link of shops that were approved by State Farm. So I immediately called four of the shops and three of them told me that they couldn't work with fiberglass, the fourth shop said their hourly wage is $110.00 an hour, therefore, I have exhausted all of the suggested ways of getting my car fixed.
On 8/3/18 I spoke to Yolanda and Jared when I called 855-341-8184 and was told that possibly Carlos the claims adjustor might be able to provide a shop with a $55.00 hourly wage, which is what State Farm wants to pay. As a State Farm policyholder with my homeowner's and earthquake insurance with the company I am very disappointed and I have been given "the run around" and the "pass off" by the staff. When I asked to speak to a supervisor I was given the address P. O. Box 52250 Phoenix, Arizona. These are unreasonable and unfair conditions that I am being presented with, also it is a (breach of contract) and ( bad faith) by the company in that it was common knowledge that the corvette has a fiberglass body. I will be filing a claim with the insurance commissioner as directed by my lawyer. I feel that it's unfortunate that as a valued customer that I am being treated in this manner, when I have tried and exhausted the path that I was asked to try.
Thank you very much and looking forward to your reply.

PATRICIA A WHITERS
from Chicago, IL
A NUMBER OF EMAIL WENT BACK AND FORTH BETWEEN THE AGENCY AND MYSELF.
07/30/2018
State Farm Fire and Casualty Company
7846 West 159th Street
Orland Park, Il. 60462-7701
Reference Policy Number 13GUU9945
Good Morning
On January 27, 2018, I agree to Homeowner Hazard insurance in the amount of $797.00, with State Farm. A binder was faxed to my Mortgage Company at that time that included the amount of $797.00 to Primelending Mortgage Company, which was later transfer to Arvest Mortgage company on 05/12/2017, that included the amount of $797.00.
I received my annual escrow account statement from Arvest Mortgage Company dated 07/02/2018. In reviewing the statement I notice a increase from $797.00 to $1200.00. A increase of 403.00. The increase was to take effective in September of 2018.
I contacted you by phone to discuss this increase that I was not notify of, by mail, by phone,or email, nor was my Home Owner Association (Cardinal Property), was notify of this increase who is listed on this policy as well. I contacted you by phone and was informed that you were not available. I left a message for you to return my call. I receive a call from one of your assistance, who at that time I explained my concerns about the increase and he stated that the $797.00 was only a quote, which did not make very much sense to me, since this was not a new policy and a rate of $797.00 payment, that had been in place for over a year.
I informed him at that time that I would be cancelling the policy, and would contact you in a few days to confirm the cancellation. After reviewing the document further I notice that on 01/18/2018 the anticipated disbursements of $797.00 would be submitted to State Farm, but Arvest mortgage Company disbursed $1200.00. A payment according to my understand would begin in September.
Please contact me by the following methods listed below to discuss the additional amount State Farm received in the amount of $1200.00.
Patricia A. Whiters
6746 Eagle Drive
Tinley Park , Il. 60477
773-517-2958
Patriciawhiters1005@yahoo.com

sterling williams and joe williams
from New York, NY
claim number 362829R59. The adjuster is making it hard to settle claim. need help don't need a lawyer. we can do it. make it easy. 4054730151

Carla Bariffe
from Garner, NC
This is the complaint I filed with the bbb.org:
Change policy terms without my knowledge. State Farm sent me a refund of $454 but they owe me $1070. In addition, I continue to get "Notice of Cancellation or Refusal to Renew" in the request amount of $532.54. The original agent, Becky Mitchiner, quoted the premium of $1336 and I paid this amount in full. Ms. Milchiner misquoted the premium which came back from underwriting in the amount of $2440. I told her I could not afford it and I need to cancel the policy. I have been fighting this since February of 2018. And I was report to NCDMV that I don't have insurance but I cancelled on 2/24/18 and signed up for new insurance with Progressive on 2/24/18. I am also filing complaint with North Carolina Department of Insurance (NCDOI) on aganist Becky Mitchiner and Sherry Baker for fraudulent business practices. Consumer's Desired Resolution:
$1070

Linda Cunningham
from Corpus Christi, TX
First let me say that my husband and I have been with State Farm for 30 years. In November of 2017 my husband and son had an accident that involved both of our cars and 1 other car. Our son's. Car was totaled and our car was repaired. Last month we received notice from State Farm informing us that they were not going to renew our insurance. I went to our agents office to discuss this with them. They told me our sons car would not be renewed also. The office told me they had. dropped our insurance because in 1 month State Farm had paid out over $15,000.00 on our cars.. I ask them to figure out how much in the last 30 years we had paid them. We never missed a payment ever in 30 years and this is what we get for 30 years of LOYALITY? I ask that an appeal be put in. No one called us to let us know it had been DENIED. I didnt know major companies worked like that. We are in the process of trying to find new insurance and because of the rating we received from State Farm the monthly payments are so high we cannot afford it. We are a retired couple that are raising our grandson and are on a fixed budget. So where should we go for affordable car insurance? State Farm has ruined us. I am so disappointed and depressed over this. I really would like to get a lawyer but my husband said we should let it go. I am so angry I just cant do that.

Robert C "Bob" Browning
from Chico, CA
I have been attempting to complete my annual Workmans Comp audit for about 2 hours now. I find Overland Solutions (I believe they started collecting our data 2 or 3 years ago) to be nearly impossible to work with, certainly not service oriented. In attempting to open their e-mail address, my computer will not allow it to be opened! & indicating it a danger!! In calling their phone #, ans. machine only, with 24 hr callback msg?? As I am mostly out of my office, this does not work for me.

Diane Faranda
from Lake Worth, FL
I paid my premium on May 22, 2018 $842.98 an increase of almost $500 from last year. After paying the agent set up Drive safe and save for me. My drive safe app is showing a discount of $171.48.for the policy period May 25, 2018 to Nov 25 2018.when I asked the agent when it would be applied she said it has been applied..IT HAS NOT been applied. I have been with State Farm for, I believe almost 40 years. This is not what I expect from this agent. I also gave her a copy of wind mitigation form for my Condo insurance. I was told they did not accept Citizens. Being on a fixed income the discount is important to me. Please advise. thank you,
Diane Faranda

greg mattis
from Salt Lake City, UT
Dad signed me up when i received my license at age 15 1/2. been 52 years now. probably gave you folks in excess of $100,000. weather caused damage to my home. I filed with my agent. I didn't realize how your company structure diversifies who handles my issues. The agent does nothing. He tells me, Oh, your talking about pencils, you have to call St Louis. Now, if your talking pens, you call New York. I said cant you help, oh no, you have to call someone else. So, when I file for divorce, don't say this is a shock to us. Your business format is ridiculous.

Diane Faranda
from Lake Worth, FL
Changed agent recently...my policy has been increased almost $500 since last year! Yes I had a slight accident after all my years driving accident free. I paid my premium May 22,2018 $842.98. I also had Drive safe and Save installed that day. My app is now showing a discount of $171.48 for Drive safe. Agent told me it has been applied. I was given a 5% discount which is $42.15. My question is when is the $171.48 applied as it shows for the period May 2018 thru Nov 2018.? I also had a wind mitigation form for my Condo from Citizens and told me they don't accept Citizens

John Wimsatt
from Mobile, AL
I tried out the Jeff Kahn State farm branch in Saraland, Alabama. I wrote them checks for $2600 for 2 policies that never came to be. They held my money for well over a month, and in the mean time, they let my insurance lapse without refunding me my money. It took 5 weeks to get the $2600 back, and now I was assessed a $137 "no coverage" fee from my bank. I feel Jeff Kahn should reimburse me for my loss. I will tell everyone I know, both physically and through social media, to never use State Farm, especially the one in Saraland Alabama.

Suan Hopper
from Rowlett, TX
I have had nothing but horrible experiences with Serrano Insurance Agency, Inc. My first problem occurred with my home insurance. The payment wasn't due until mid August. They contacted my lienholder so then I received a letter from my lienholder that my insurance payment was late and would be cancelled in August and to take care of this immediately I was so embarrassed they had notified my lienholder that I went ahead and paid the bill in either June or July..way early to avoid any other issues with this problem. The second issue was with my car insurance. I dropped the pip on one of our autos. I stared receiving a separate insurance card for this vehicle. I asked them to combine all of our cars onto one card. They said they contacted State Farm and "talked them into" putting all of our vehicles on one card and that I would receive them shortly. I did receive the cards however, it listed all of our cars EXCEPT the one we had removed the pip. There was not even a separate card for the vehicle. Then the next problem came about when we purchased a new car. The lienholder required that their name be listed as the lienholder on the declarations page. Their name was not included in the declaration page we received. I asked for a declaration page be faxed to them with EECU listed as the lienholder and also required them to send me a copy (I was really glad I did). The declaration page that was sent to EECU was absolutely ridiculous! Our address was not correct and just a jumbled up mess, our address is 6805 Chimneywood Cicle, Rowlett, Texas A great deal of other common words were misspelled. I was so embarrassed the they would receive such a document from a reputable company as State Farm. These people are inept, uneducated and absolutely horrible regarding taking care of their customers. It has driven me crazy trying to get all the documents in order and correct. I then received a email from them last night that she had called State Farm trying to get all the cars on one card, they said they called several times and left messages with no return calls. So which is it, did she actually call State Farm in the first place and they said they would put them all on one card, or did she just not call them at all until I complained again. All of thee things have happened in a short period of time. I haven't been with them but about 6 months. I told them I was changing agents, they never asked me why, they really don't care. I gave them all the information of the agent that they would require to make the change. However, as you can guess, I did not trust them to make the change. I did the request for a new agent on your website to make sure the change is made. I tried to attach the documentation file however it doesn't have any of the extensions you require so I just copied and pasted it so that you could see the document that was sent out under the name of State Farm. They should be ashamed. Hope this comes through ok. Thank you Suan Hopper
Binder Of Insurance
pending issuance and delivery Of a policy pursuant to the application of the insured and to all the terms and condi t;ions of the policy issued by the company the
State Farm Mutual Automobile insurance Company
Does hereby DENNIS W SUAN K HOPPER
6805 CHIIOIEYWOOD CIR
ROM,E'IT, 75089-2672
with loss payable to: EECU
ATTN; INSURANCE CENTER
PO BOX 92451 L
FORT WORTH TX 76124=4511
policy Number: 180 8079-A28-a3G
Year Make Vehicle rdentification Number (VIN)
2017 CHRYSLER PACIFICA 2C4RCIGG3HR752025
Coverages
Liability Compr ehens Collision Ded
30/60/25 $250 $500
Effective July 05 r 2018, not to e*ceéd thirty (30) days hence and to become void irtunediaeely upon the issuance of a policy in place hereof .

Walton Williams
from Charlotte, NC
I was billed through autopay for 6 months after i had dropped my policy and was with another insurance company. Communicatiin was stopped with me, after numerous attemps to seek retribution. I was told that i would be called back. It never happened. State Farm Ins. Ms. Isaac.

Reginald Walker
from Atlanta, GA
I have never been so frustrated with your company. I will explain to you guys what happened. I was overcharge over $150.00 over on my account and when i call the agent to talk to them thet could not care. The owner of the agent was rude and didn't really care. Her comment to me was my employees mess up and everyone is human and make mistake. The part that really upset me is that it will be 30days before you get your money back. She was.very rude and could care less. Her name is Courtney and her office is locatef in River Ridge LA. If someone from StateFams can call me and talk to me I would really appreciate it. Also, i forgot to mentiob that I was on vacation and this agent needs to learn how to talk to cusomer. I'm very disappointed.

Sabrina Simmons
from Jackson, MS
My agent James Shelley at Clarksville Tn office will not accept my calls I pay 150 a month for car insurance this is unprofessional and I would like to speak to someone over this
Have feedback for State Farm?
Thanks for your feedback!
Sorry. Please try again later!